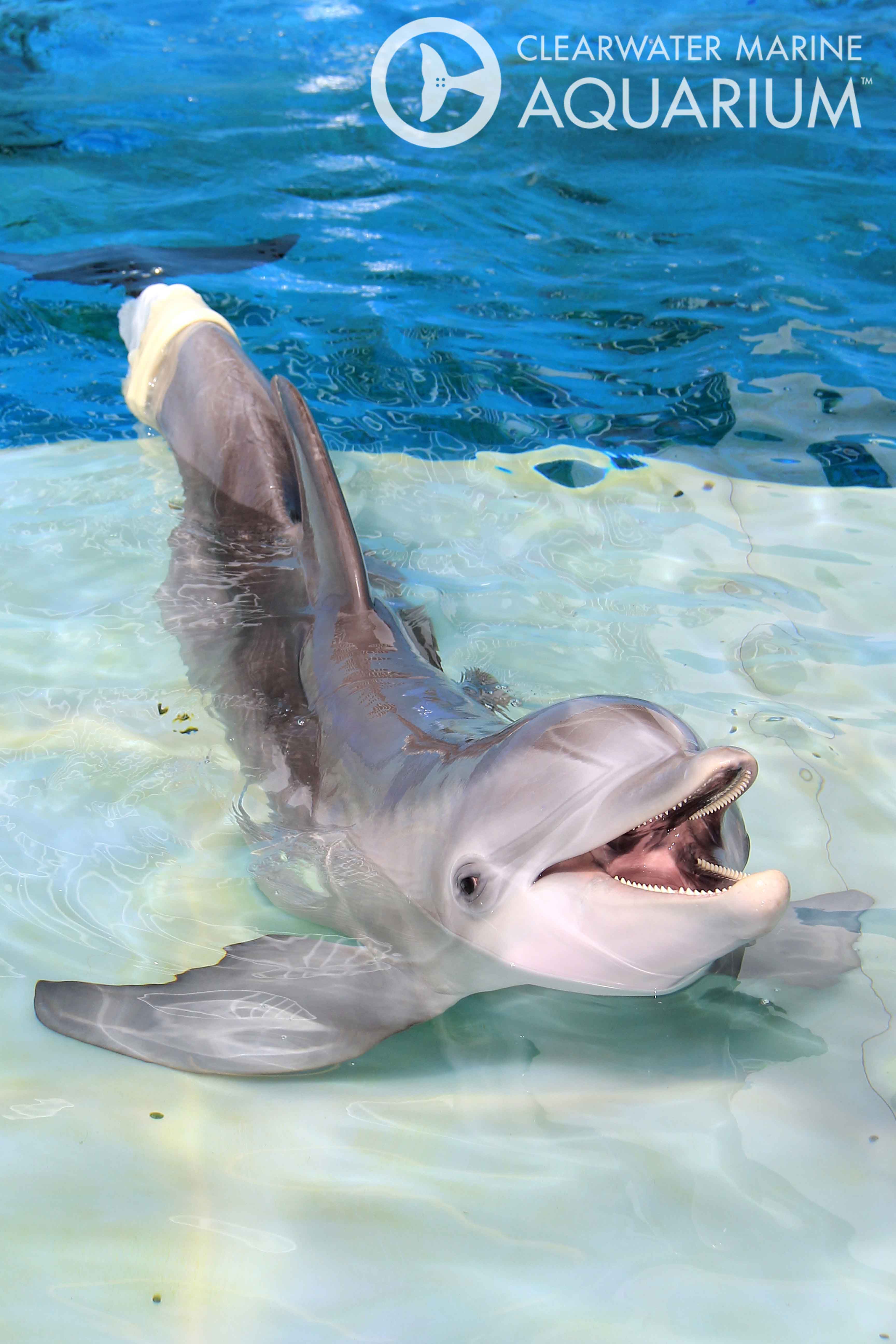 We have seen the movie many times, but watching it in the car on the drive over was perfect timing to get excited again about the amazing story. Although there are some discrepancies between the movie and the real life story of Winter and Hope, the spirit of perseverance and hope in the face of challenge remains the same.
When you first enter CMA, you have the chance to take some really fun pictures! Check out these silly children:
There is so much to see at Clearwater Marine Aquarium! There are sea turtles, touch tanks, sharks, sea otters, and of course, dolphins. But very importantly, all of the animals that live at CMA are deemed non-releasable by the government. This means that they cannot safely be released back into the wild because of a number of different factors. Many of these animals grew up without any maternal involvement, and are not able to live in the wild because they lack the ability to hunt for food or survive on their own.
Many of the sea turtles that end up at CMA have fibropapilloma virus, which require a special laser treatment. This treatment is only available at five centers in Florida, and is very expensive. Clearwater Marine Aquarium treats this condition in sea turtles and then releases them if they are healthy enough. Many sea turtles also are victims of being hit by a boat. They then sometimes develop "bubble butt," which is where their buoyancy is altered, and they cannot properly hunt for food. The three primary reasons sea turtles end up becoming non-releasable are the pap virus, bubble butt syndrome, and fishing line entanglement. To help protect more sea turtles, Clearwater Marine Aquarium helps educate guests on the proper way to dispose of fishing line, and the safest hooks to use when fishing. In all of these ways, CMA is helping to raise a new generation of those that are aware of how to keep our marine life safe and healthy.
*We were given free admission in exchange for my honest and unbiased review. All opinions are my own.