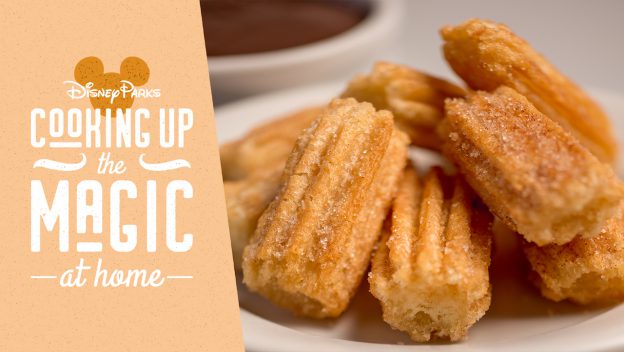 Disney Parks Churro Bites Recipe: Cooking Up Magic
April 5, 2020
Sharing is caring!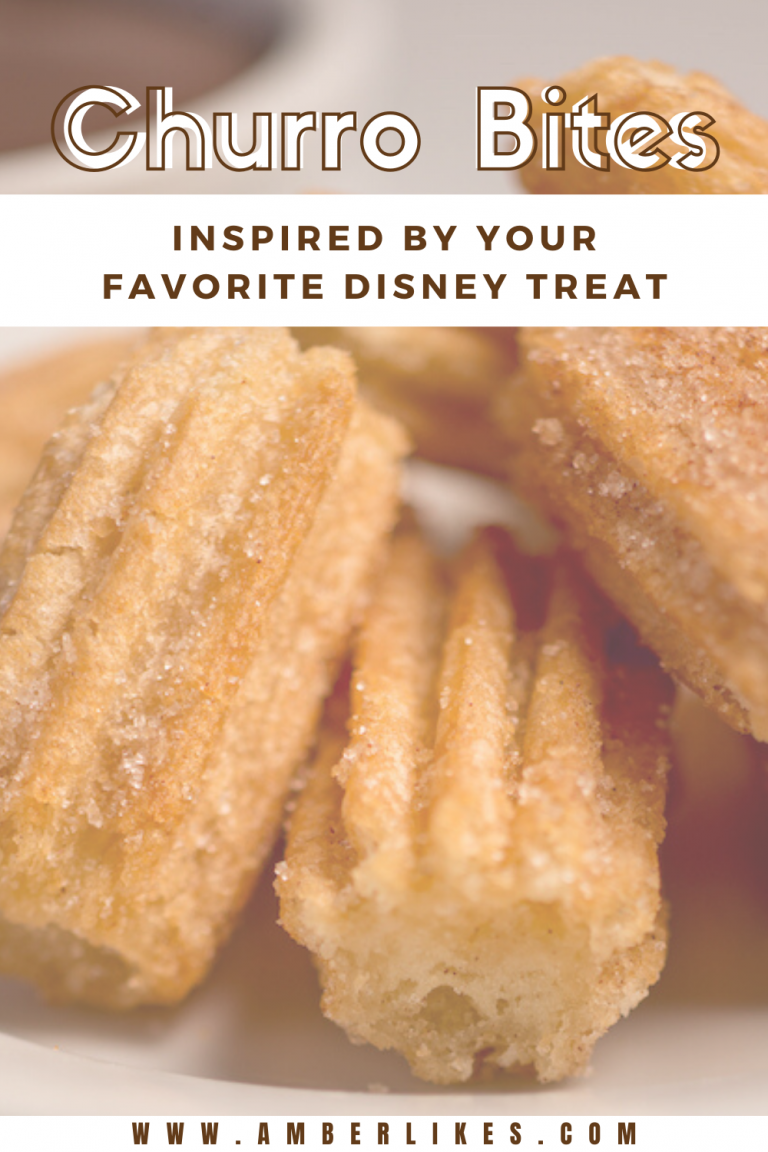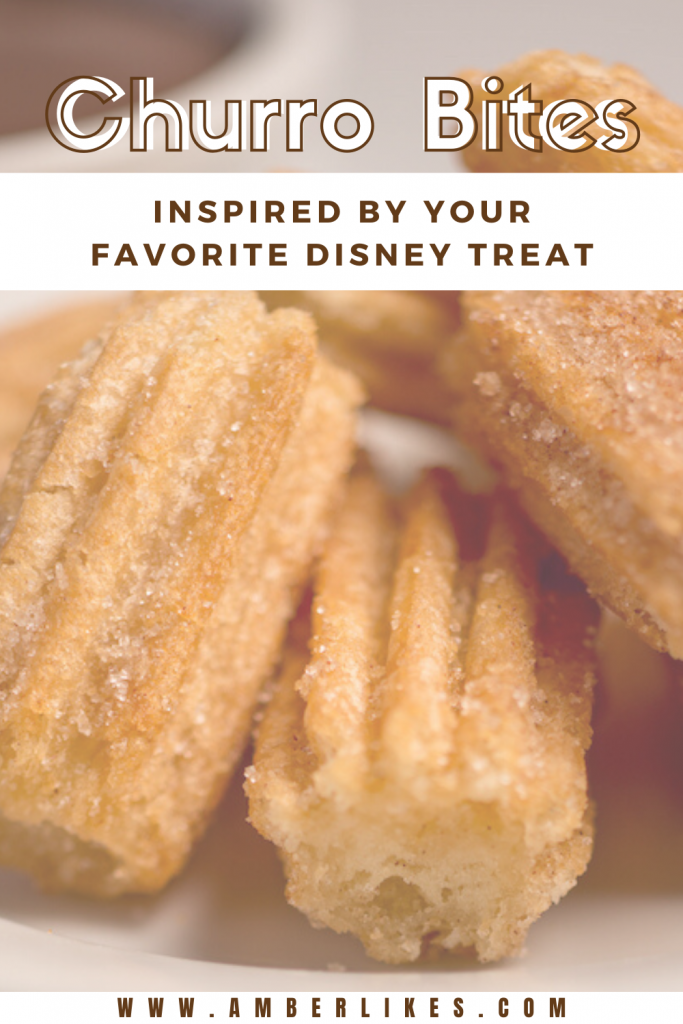 We are all missing Disney. As a lifelong Floridian and annual passholder, we definitely took for granted being able to go to Walt Disney World whenever we want. We've been getting our Disney fix by watching Disney+, learning with Disney at home with drawing lessons and the amazing Imagineering in a Box course. We love all of the free Disney printables and activity sheets available as well. Also, we listen to Disney music and still wear some of our favorite Disney shirts. But what about the food? How can we have Disney food at home? Well get ready for this amazing Disney Parks Churro Bites Recipe straight from Disney Parks Blog!
Disney Parks Blog to the rescue! We all love Disney churros. And now you can enjoy Disney Churro Bites with a recipe straight from Disney Parks. And don't worry, most of the ingredients are common items you probably have at home. Since we are all staying home as much as possible, this is very helpful!
Disney Parks Churro Bites
This recipe is so easy; even I can handle it! I love simple recipes and this one is perfect. Even though the Parks are temporarily closed, we can enjoy this little taste of the magic at home.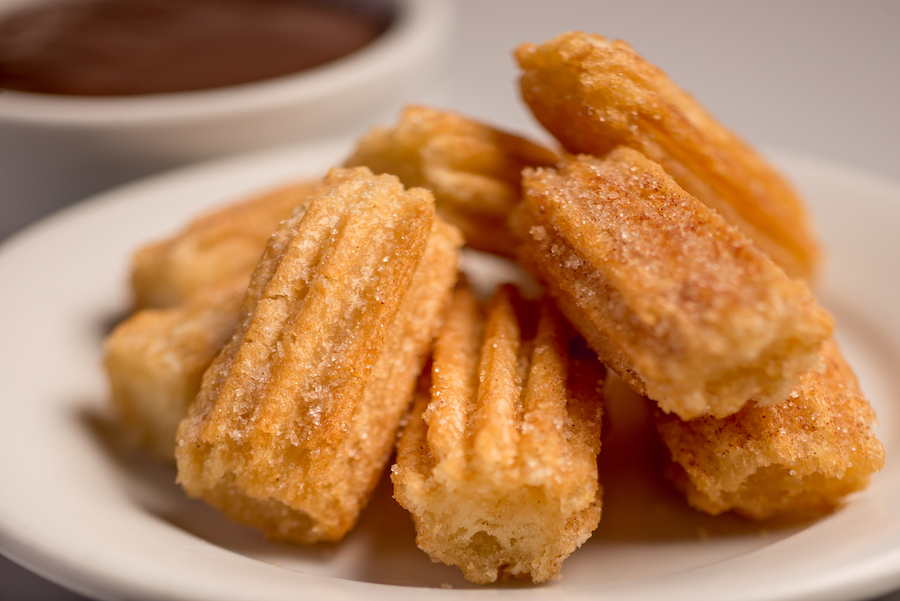 Ingredients
1 cup water
8 tablespoons butter
¼ teaspoon salt
¾ teaspoon ground cinnamon, divided
1 ¼ cups all-purpose flour
3 eggs
1 ½ cups vegetable or canola oil
½ cup sugar
Instructions
Combine water, butter, salt, and ¼ teaspoon cinnamon in 1 ½-quart saucepan over medium heat. Bring pot to rolling boil.
Reduce heat to low.
Add flour and stir vigorously until mix forms a ball. Remove from heat and let rest for 5-7 min.
Add eggs, one at a time, and stir until combined. Set aside.
Heat oil in medium skillet or 1-quart saucepan over medium-high heat or until temperature reaches 350˚.
Spoon dough into piping bag fitted with large star tip. Pipe 1-inch strip of dough over saucepan, cut with knife, and drop into hot oil. Repeat until churro bites fill saucepan with room to fry.
Fry churro bites until golden brown. Remove with slotted spoon or mesh spider strainer.
Drain churro bites on paper towel.
Mix sugar and ½ teaspoon cinnamon in medium bowl. Toss in churro bites until coated. Place on serving plate and serve with favorite dipping sauce.
Doesn't this sound yummy? And check out this video below to see it made for yourself:
Chocolate Pudding Cake from Disney's Contemporary Resort
And for a bonus of Cooking Up Magic from Home, how about this indulgent dessert recipe from California Grill at Disney's Contemporary Resort? That resort is one of my all time favorites, and most nostalgic. In fact, my family used to stay there when I was a kid and it's one of my favorite Disney memories! This recipe is perfect for this prolonged time at home.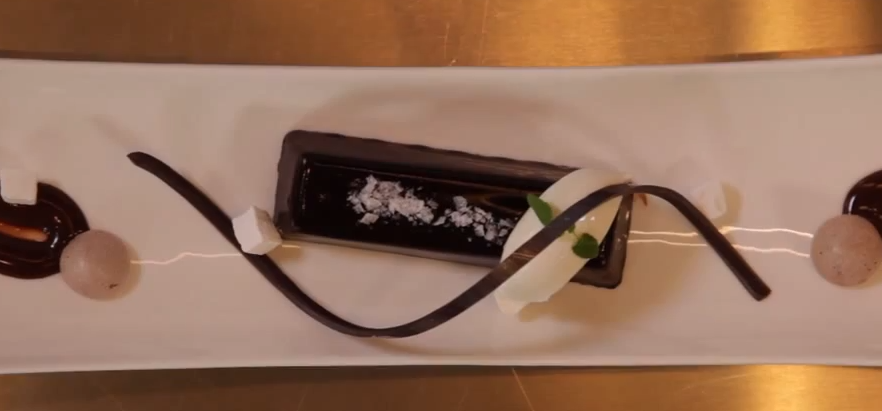 Chocolate Pudding Cake
Ingredients
12 ounces bittersweet chocolate, roughly chopped
1/2 cup water
2/3 cup sugar, divided
2 sticks unsalted butter, at room temperature, cut into small pieces
5 large eggs
Instructions
Preheat oven to 350°F. Spray a 9-inch round cake pan with nonstick spray with flour; set aside.
Combine water and 1/3 cup sugar in a heavy saucepan over high heat, stirring until sugar melts. Bring to a boil, and cook 2 minutes. Remove saucepan from heat; slowly add chocolate, stirring until completely melted. Stir in butter, a few pieces at a time, until completely melted.
Combine eggs and remaining 1/3 cup sugar in a medium bowl; beat with an electric mixer until pale yellow and very frothy.
Slowly stream chocolate-butter mixture into egg mixture, stirring until smooth and satiny.
Pour batter into prepared pan. Place cake pan inside of a larger roasting pan; pour hot water around cake pan until water reaches halfway up sides of cake pan. Carefully transfer pans to oven.
Bake 28 to 30 minutes until just firm.
Remove cake pan from roasting pan and let cool 30 minutes. Carefully invert cake onto a large plate before serving, or serve directly from pan.
Cook's note: Cake can be served with mint flavored marshmallows, chocolate meringue kisses, a spread of Nutella, or mint whipped cream.
And for all of the Disney Magic Moments at Home, you can now find them one convenient place. Be sure to head to www.DisneyMagicMoments.com, a website where you will find fun and engaging Disney content, stories and resources – for free! – from Marvel, Pixar, and Star Wars, to Walt Disney Animation Studios, National Geographic, Disney Parks and beyond. It's such a wonderful resource to bring magic home to your family!
Make the most of this time at home with your family with these extra special Disney magic moments!
You May Also Like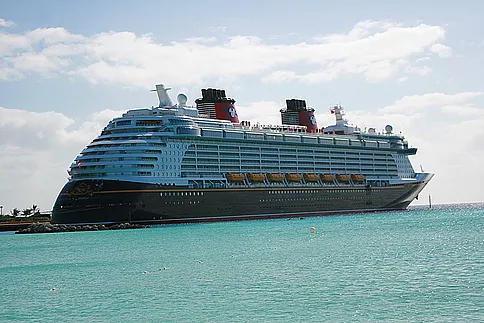 November 3, 2017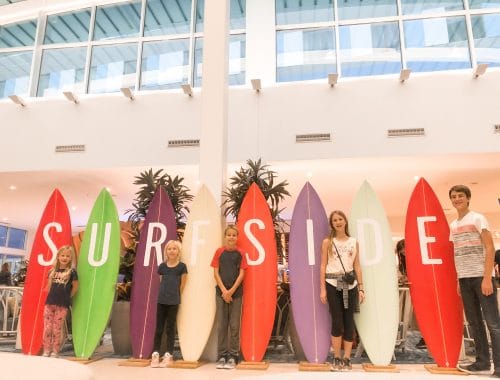 December 2, 2019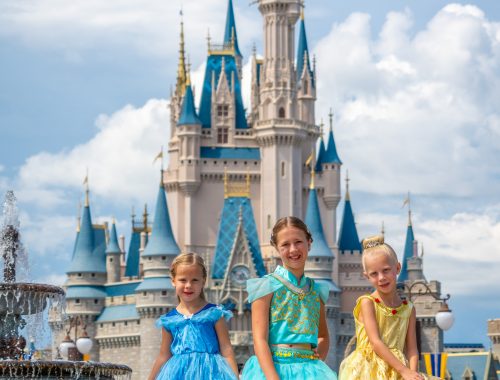 August 6, 2018