Weeki Wachee Springs: Mermaids and More!
April 2, 2018
Sharing is caring!
On Friday, we had the pleasure of visiting Weeki Wachee Springs State Park. This park is located about two hours from our home, and is one of the original amusement parks in Florida. It existed before Walt Disney World! This park's main attraction is "mermaids" performing in an underwater theater. The park opened in 1947 and was developed by Newton Perry, who used his experience as a Navy "frogman" to develop underwater breathing techniques for the show. The natural spring was named by Native Americans and bubbles over 100 million gallons of water each day.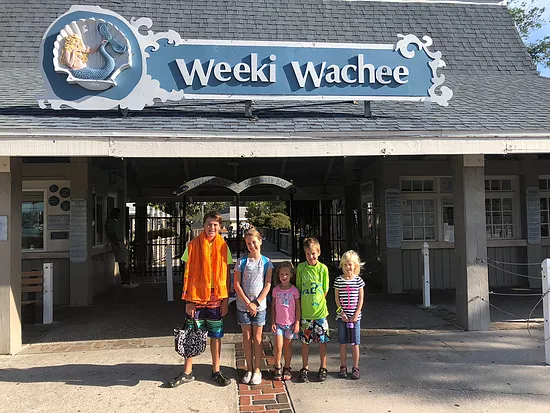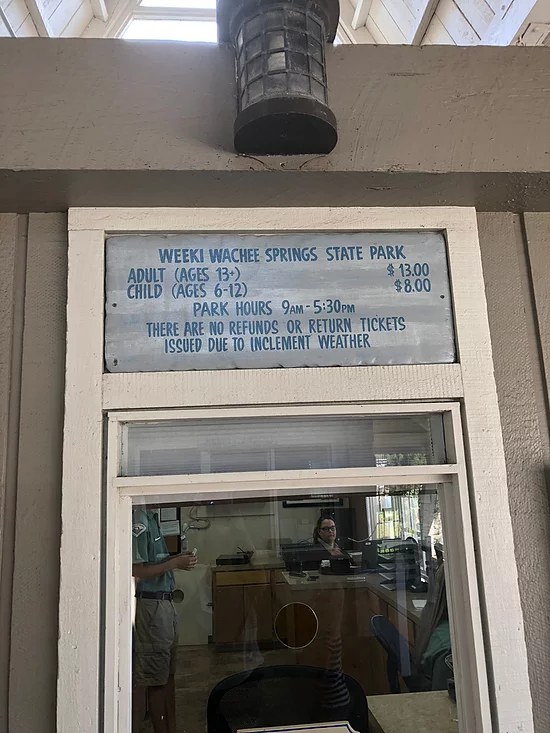 This roadside attraction is "Old Florida" at it's best. I love all things Florida, and Weeki Wachee Springs has a special place in my heart for bringing mermaids to life for my three little girls. We had a wonderful day and we highly recommend it! Here are the top four things you need to be sure to see on your visit!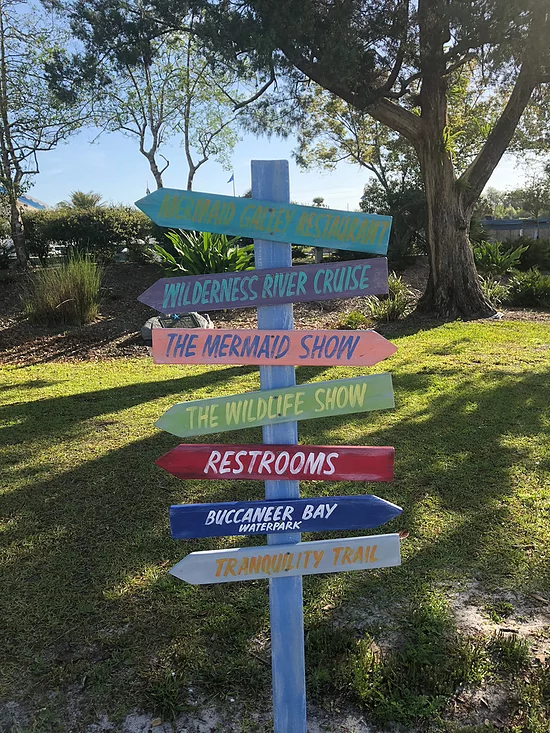 1. Mermaids.
Before Ariel, there were Weeki Wachee mermaids. Whether your children believe in real mermaids or not, seeing these athletes perform against a 12 mph current in 74 degree water is impressive in itself. On a visit to Weeki Wachee Springs State Park, this cannot be missed.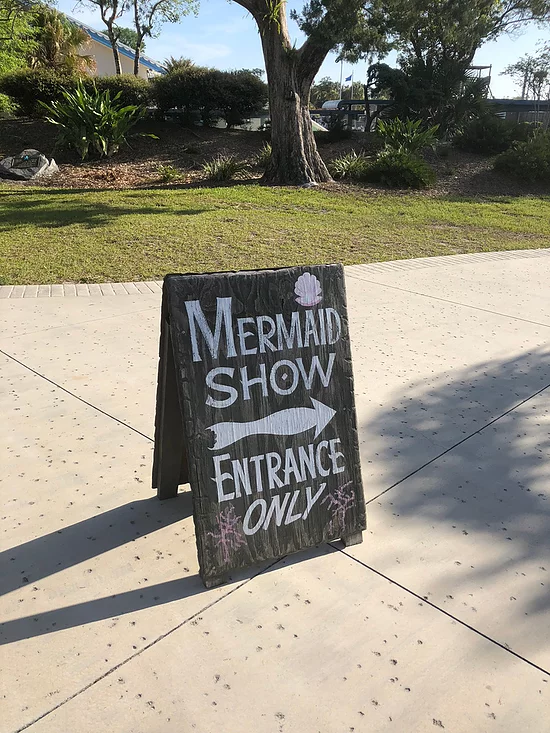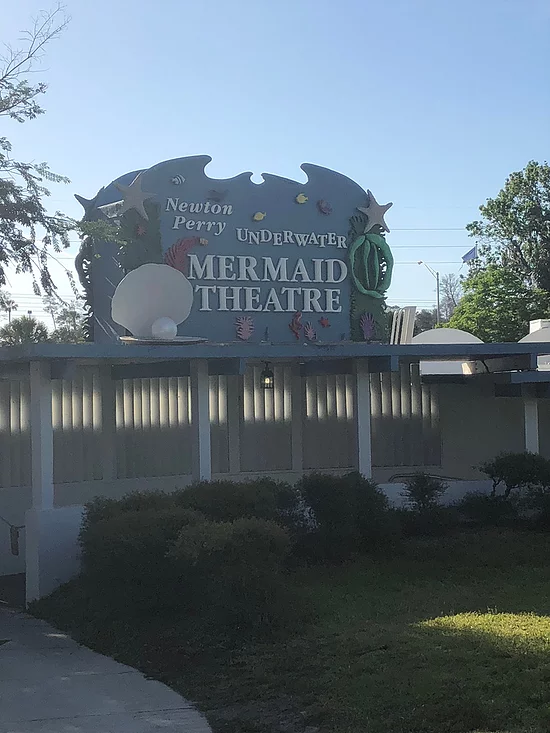 During this time of year, the mermaids usually perform 3 shows per day. The theater holds 450 people, and the park often reaches capacity, so be sure to arrive about 30 minutes before showtime to be sure get a seat. There are fun videos playing during our waiting time, and even seeing the underwater theater itself is a unique experience.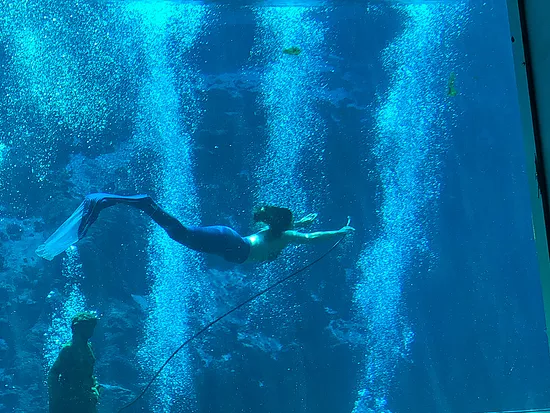 The show was really amazing and just the right length for all ages. The Little Mermaid performance that we saw was a little intense for younger viewers, but not overly so. After the show, we took pictures with a mermaid, which the girls absolutely loved.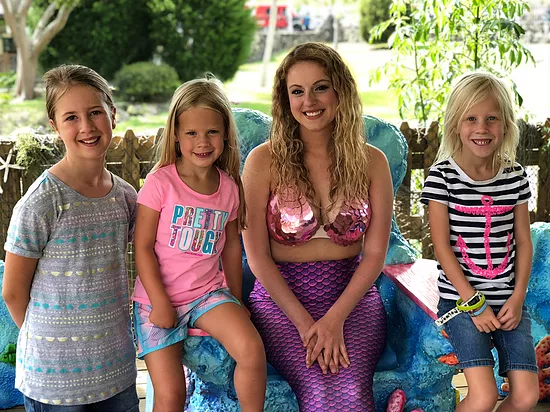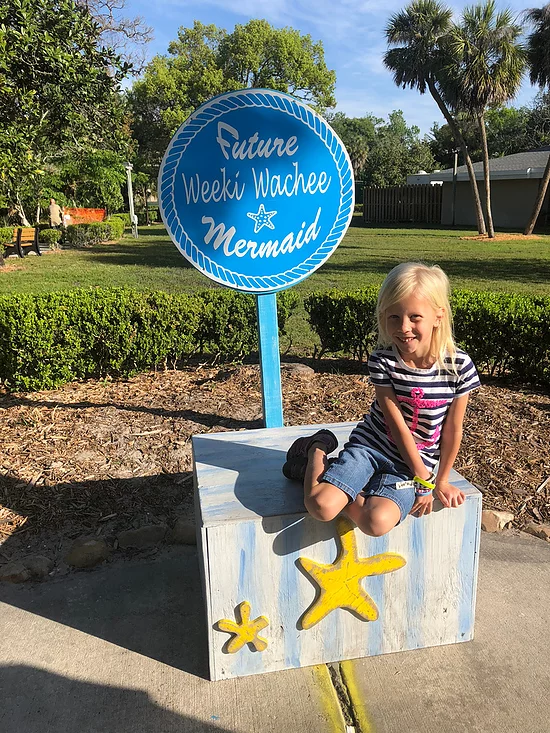 I had a lot of questions about how this whole mermaid thing works, and this article by The Penny Hoarder answered most of them. I think my girls would have seen every show scheduled for the day, but there was lots more to see and do!
2. River Boat Cruise.
This was my favorite part of the day at Weeki Wachee Springs. I love to be on water, whether it's on a paddleboard, boat, or kayak, and being able to see these beautiful, crystal clear, spring fed waters was such a treat. This was the first thing that we did when we arrived, which is good planning for many reasons. The boat tour is very popular, and in Florida weather, most things are more enjoyable earlier in the day, before the temperature increases. Also, earlier in the day, the chances of seeing animals is much better.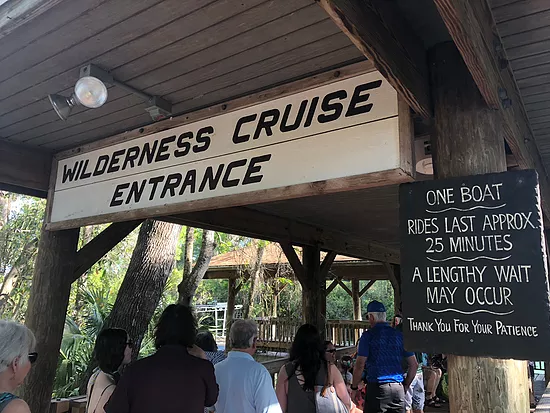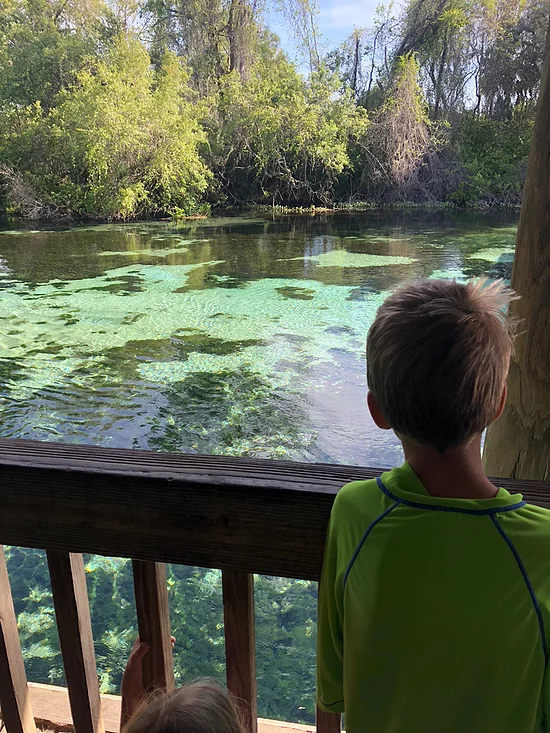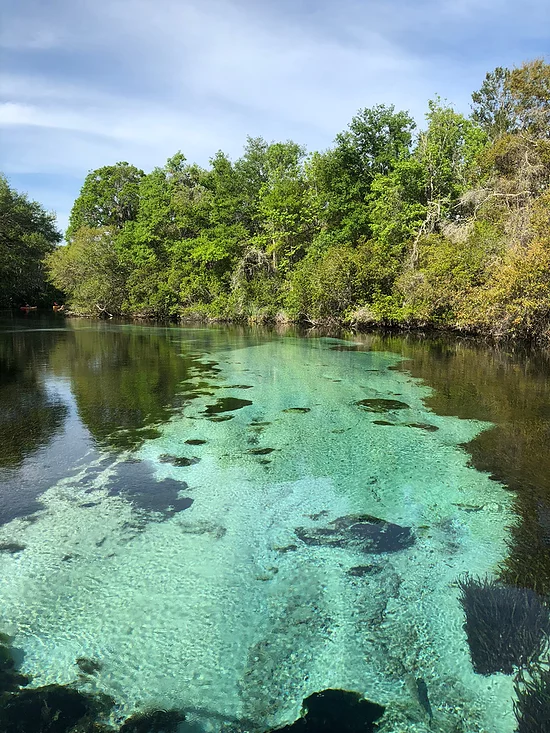 The water is simply amazing, and the tour guide shared some amazing facts on our way. He was very knowledgeable and we learned the names of some Florida wildlife we had seen many times before. I highly recommend this as part of your day at Weeki Wachee Springs!
3. Wildlife Show.
All of my kids love learning about animals. My 8 year old particularly loves reptiles. He was hoping there would be a chance to see an alligator during our trip to Weeki Wachee. He was not disappointed! The wildlife show features turtles, and tortoises (go to the show and you'll find out what the difference is!), snakes, and alligators. After the show, you even have the chance to touch an alligator. Great photo op and learning opportunity!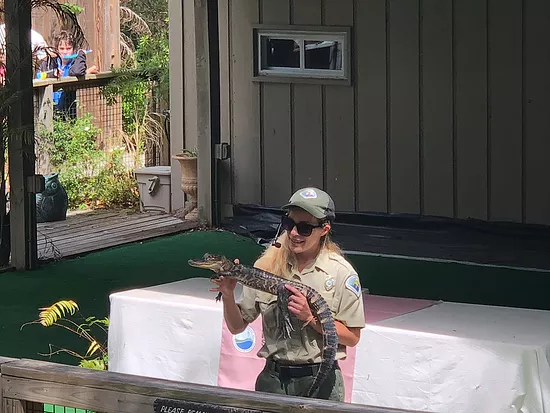 4. Buccaneer Bay.
This is the water park and swimming area of Weeki Wachee Springs. During this time of year, it is usually only open on weekends. But since we went on Good Friday, it was open for that holiday as well. They have four large water slides, a splash zone, swimming area, floating dock, tube rentals, bar, gift shop, and snack shops. All of the areas are watched closely by lifeguards, which I really appreciated as a mom of five little swimmers.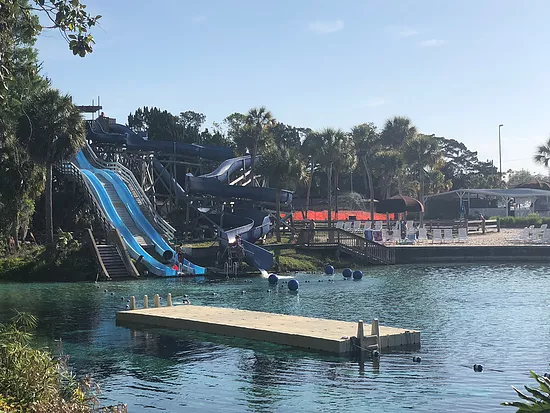 The water is a brisk 74 degrees year round, so some of my Florida babes thought it was a little too chilly. My oldest two, who are 12 and 10, could not get enough of the water slides. They went down them over and over, and really had a wonderful time. Even my husband was impressed with the intensity of the water slides!
The height requirement for the water slides is 42 inches, so my 4 and 6 year old were able to ride. They both did the slowest water slide once, but then didn't return. My little ones really loved the splash park and swimming around in the spring water. There were plenty of fish to see, and the swinging dock provided a nice relief from swimming and was a fun place to jump!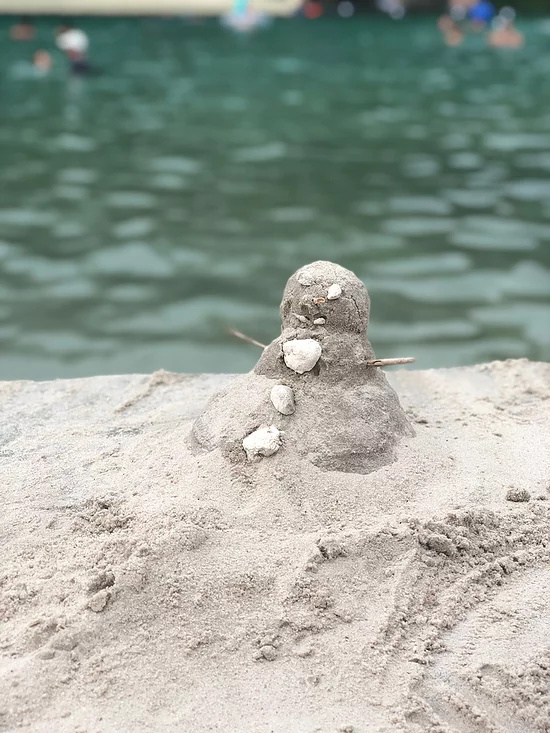 This water park provided hours of fun for all of us. There is music playing in the background, and the whole place has a really laid back, beachy feel. Your kids will love it!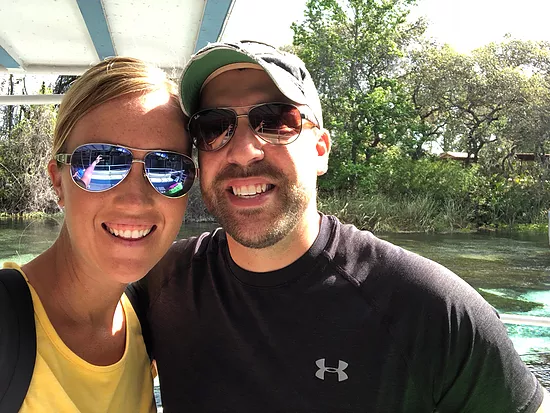 We were provided with admission for our fair and unbiased review, and would gladly return on our own. This is such a unique and special part of Florida history, it cannot be missed. Have you ever seen a mermaid? Drive over to Weeki Wachee Springs and you can check that off your bucket list!
Let me know in the comments or on Instagram is you have ever seen the Weeki Wachee mermaids! Be sure to subscribe on YouTube for full videos of our day at Weeki Wachee and much more Florida fun!
You May Also Like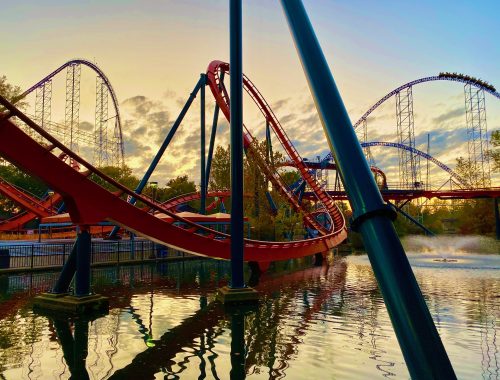 October 23, 2019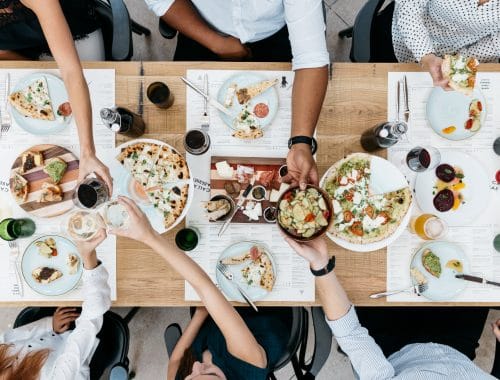 March 12, 2020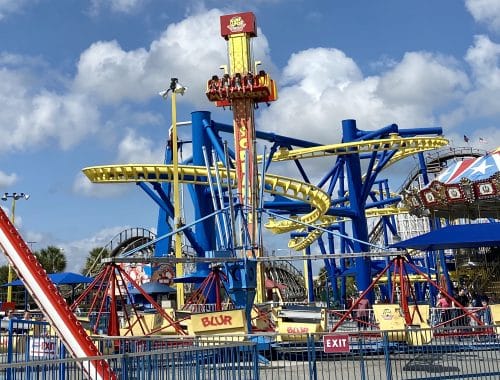 February 18, 2020