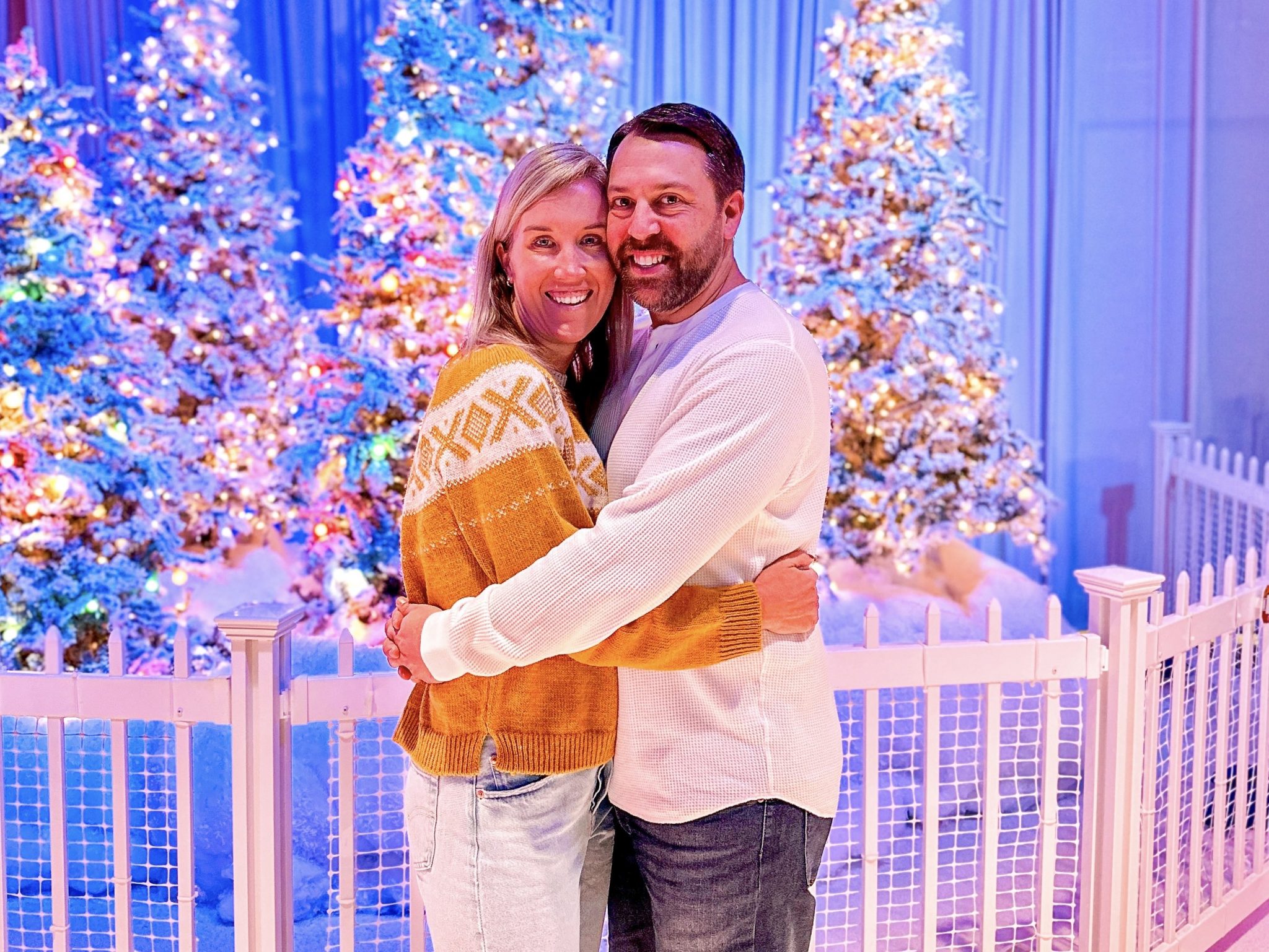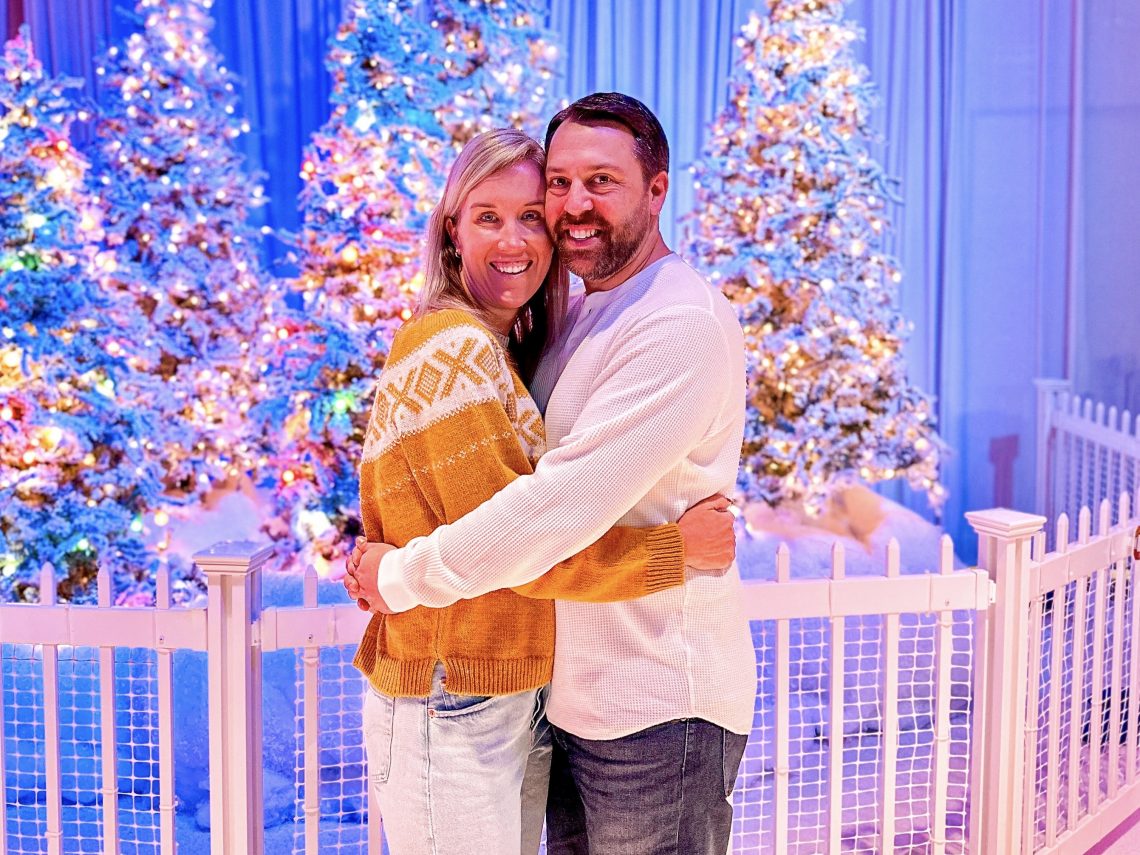 Gaylord Palms ICE Delights with So Much Christmas
November 18, 2023
Sharing is caring!
Gaylord Palms ICE returns to dazzle and delight guests once again.
We had the honor of being invited to experience Gaylord Palms ICE once again this year. This is one of our favorite holiday events of the whole year. We've been visiting this Orlando hotel for years. This year's theme for ICE is "A Charlie Brown Christmas." And it's one that I highly recommend to anyone visiting Central Florida. It's magical anytime of the year. But at Christmas, it's really must see.
People may be familiar with Gaylord Palms ICE. These displays are world famous, and can also be seen at several Gaylord hotel locations around the country. But you may not know that there is so much more to do at Gaylord Palms at Christmas time!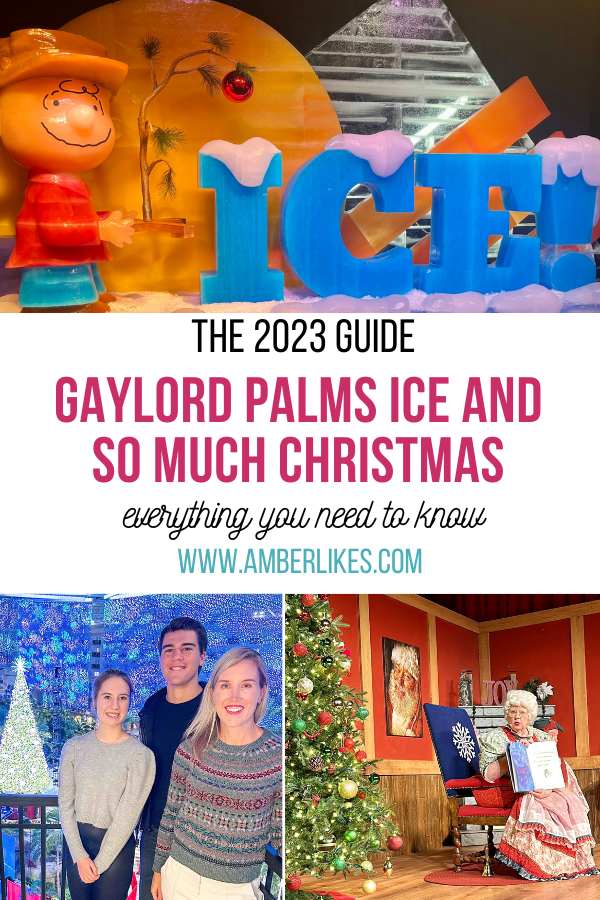 What is Gaylord Palms ICE actually like?
First, Gaylord Palms ICE is COLD! This is Orlando. And we are known for our warm winters. But inside ICE, you will be very cold in the 9 degree temperatures! You will want to bring hats and gloves and pants and sweatshirts. Parkas are provided with the Gaylord Palms ICE experience, but most people will want to have more warmth to really enjoy those 9 degree temperatures.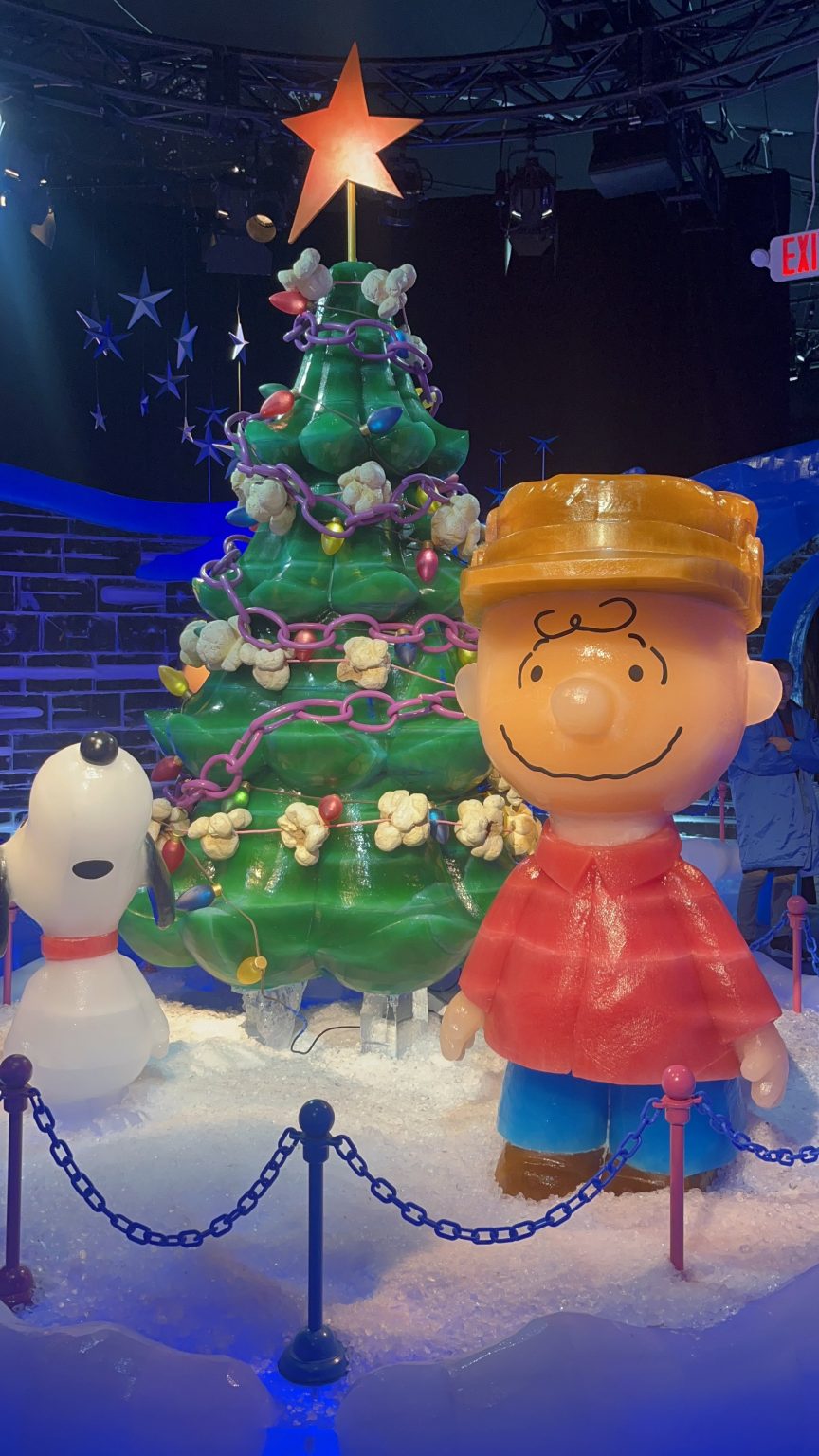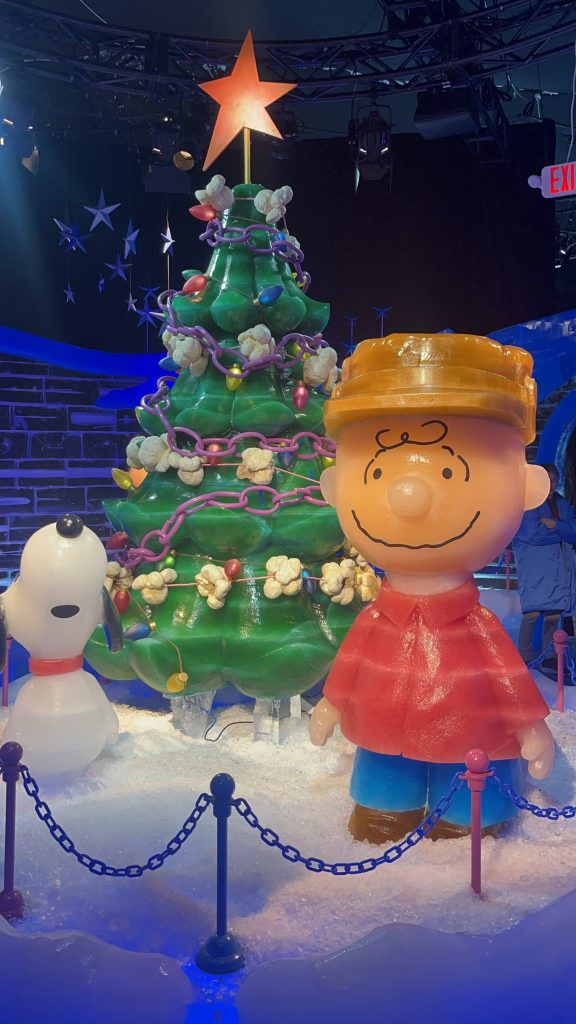 ICE is a walk through experience. It takes about 30 minutes to walk through but it can take longer or shorter depending on your tolerance to cold. Inside Gaylord Palms ICE, you will walk through many classic scenes from Charlie Brown and friends. And there's even an ice slide to try out! There's an extreme slide and also a smaller slide for those younger guests. You'll end your ICE experience with a beautiful display of a nativity scene. This is the ending for each year's Gaylord Palms experience, regardless of the theme. It is the perfect way to end the visit, with a reminder of the true meaning of the season.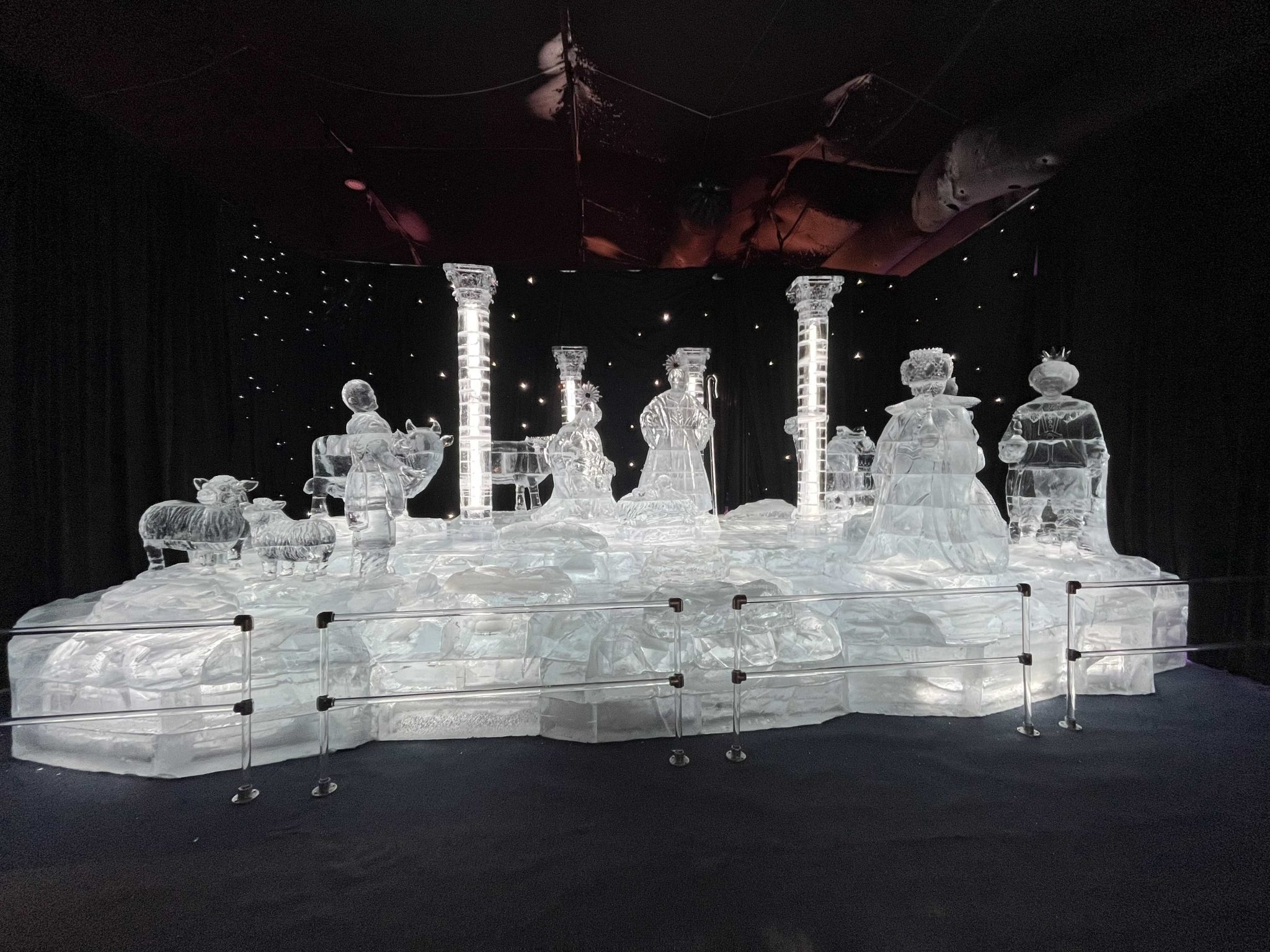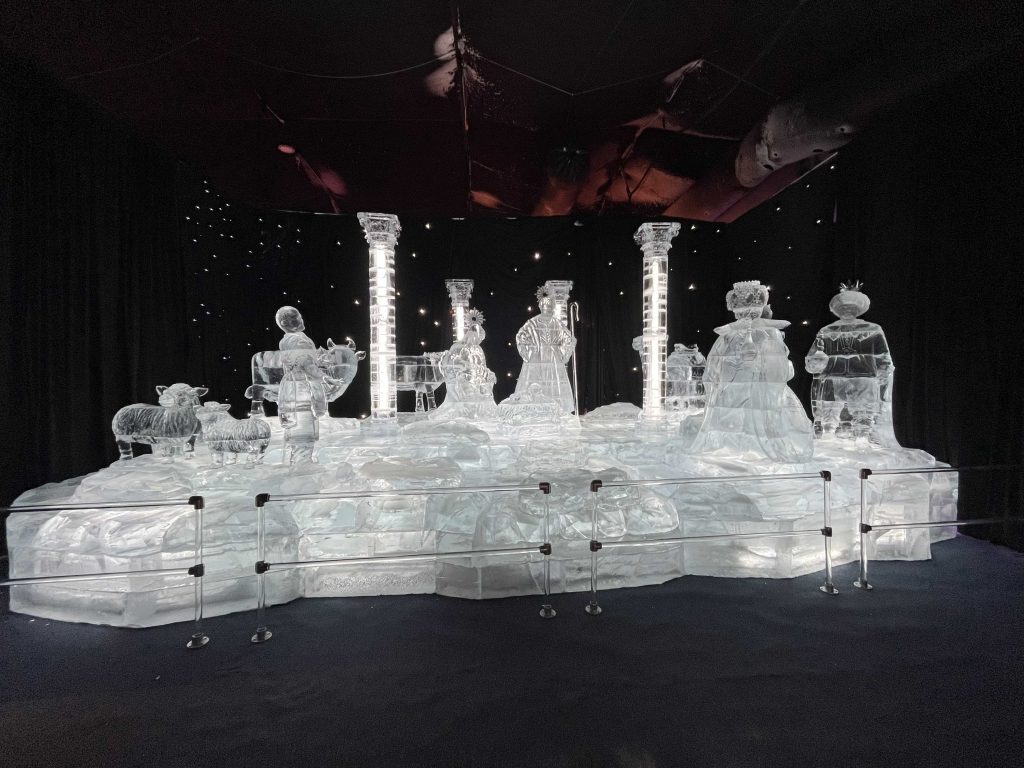 What else is there to do at Gaylord Palms at Christmas?
Again, most people think go the ICE displays when they think of a Gaylord Palms Christmas. But there is so much more to do at this hotel at the holidays! In order to do it all, you would need to stay at the hotel for at least a few nights, which I do highly recommend.
But whether you book a room or not this holiday season, a visit to the Gaylord Palms Christmas offers So. Much. Christmas! Check out this list:
ICE! Featuring a Charlie Brown Christmas
Ice Tubing on Snow Flow Mountain
Snoopy's Scavenger Hunt with an adorable Prize
Story time with Milk and Cookies with Mrs. Claus
Elf Training Academy- toy making (craft)
Photos with Santa
Shopping in Market Square
Build-a-Bear Workshop
Gingerbread Decorating Corner with Nutmeg
Cirque: Spirit of Christmas stage show (a must do!)
Snowball Build and Blast
Naughty or Nice Escape Room
LIT Light Show
Christmas Tree Trail
Snow Factory
The Greatest Story stage show
Acres of Festive Decorations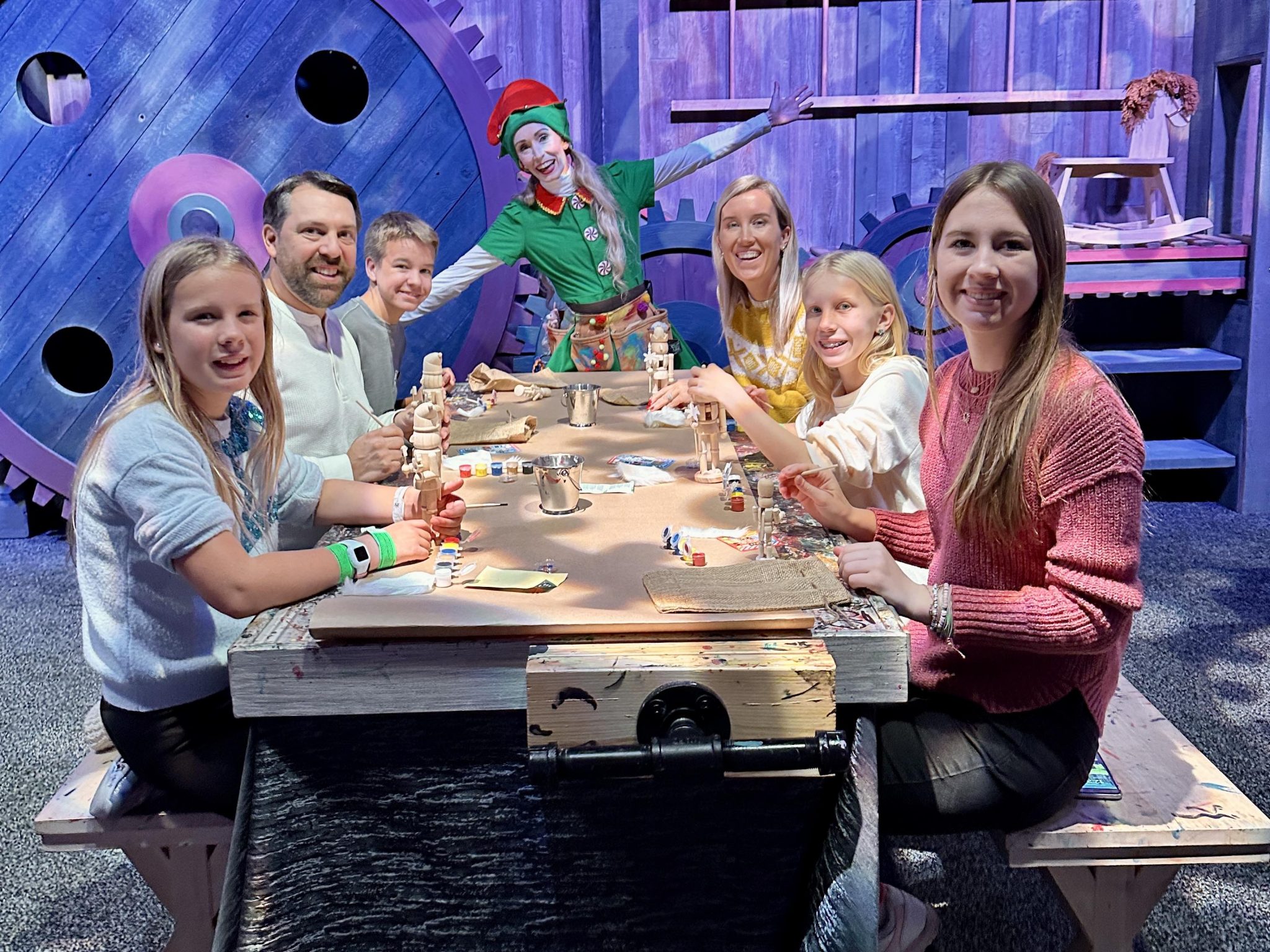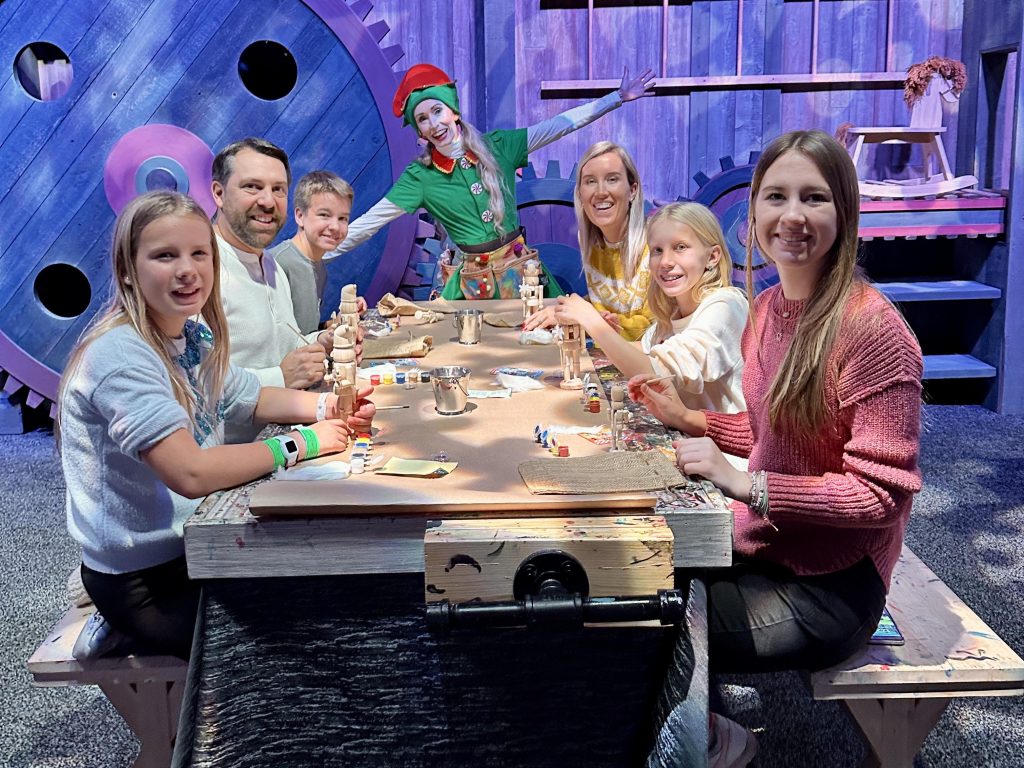 Let's talk about some of our favorite activities at Gaylord Palms
Snow Flow Mountain
In our list of favorites, we would have to include Snow Flow Mountain. As Floridians, we don't get to sled ride or snow tube very often. Although we visit Pennsylvania every year for the holidays, you can't even guarantee that they will have enough snow there to do this holiday classic! But at Snow Flow Mountain, the conditions are always right for snow tubing. And although you are tubing on ice, it's not very cold in the room, so it's a much more pleasant experience. When you buy a ticket for Snow Flow Mountain, you can tube all day! I can't even count how many times my kids went down the mountain. This is definitely a favorite among all my kids.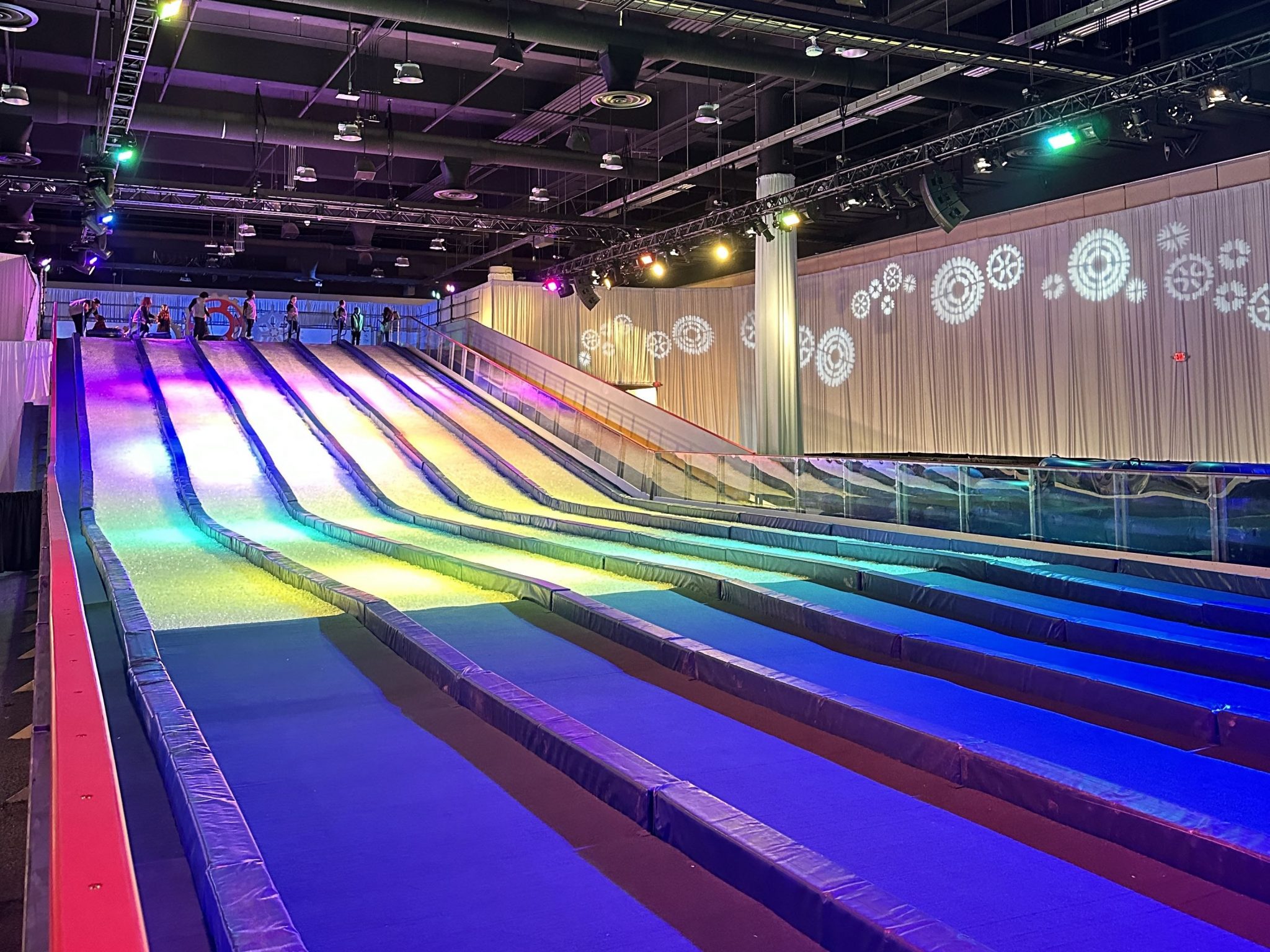 Cirque: Spirit of Christmas Stage Show
If you've never seen a Cirque du Soleil show, then you definitely have to see this to believe it. This Cirque-styled Christmas show features dazzling acrobatics, feats of flexibility, and high-flying stunts. This Broadway-style spectacle centers around Noel, a child dismayed and distressed by the hustle and bustle of the holidays. Trying to recapture her lost love of the season, she is visited by spirits who bring back the true meaning of the season in energetic, dreamlike chapters. This 25 minute show is absolutely breathtaking and definitely a family favorite. Be sure to check out my Instagram to see highlights from this show!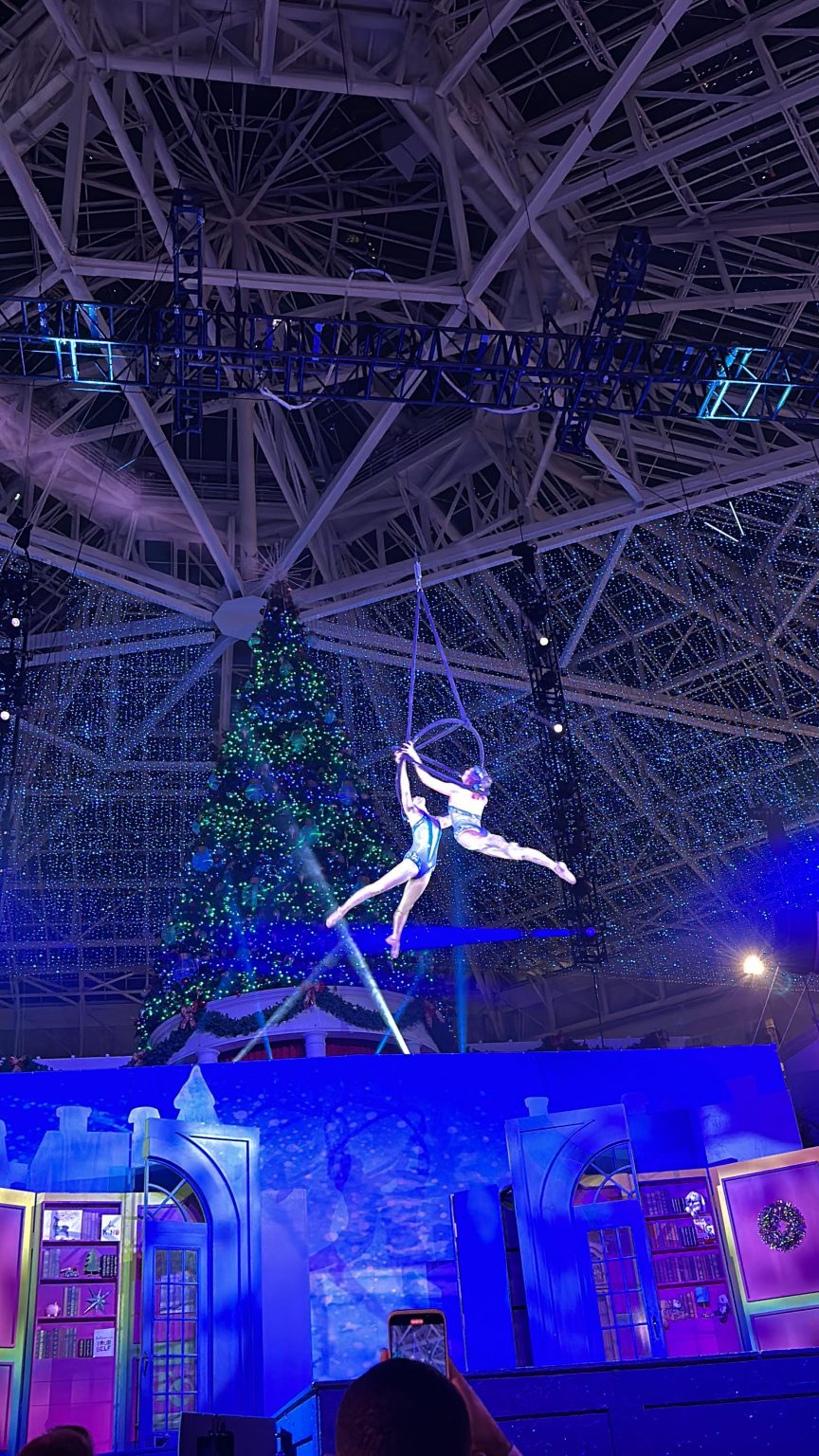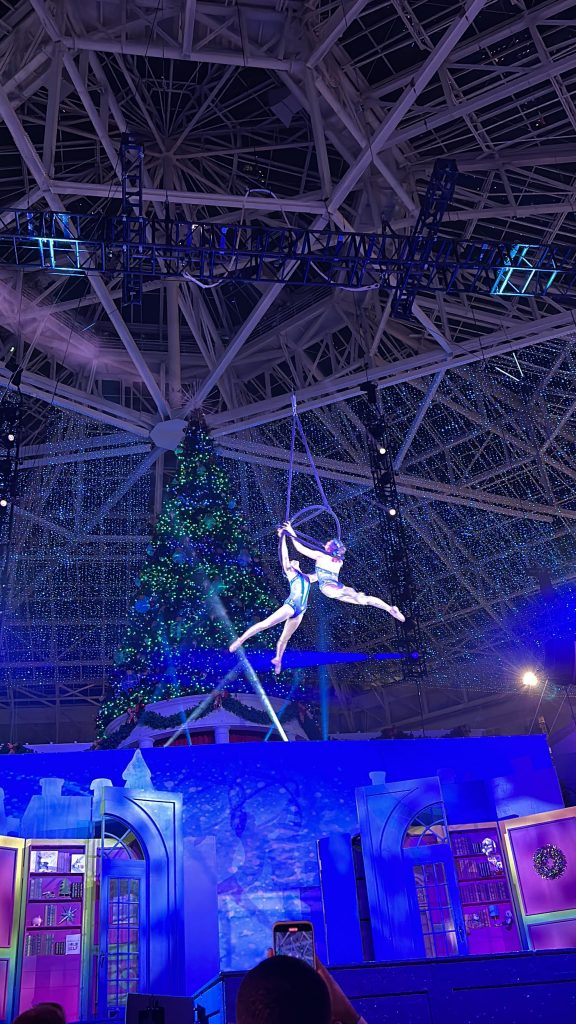 Should you stay overnight?
Of all the things that we love at Gaylord Palms, one of my favorite is simply watching the dazzling lights from our atrium view balcony. It's so special to be doing even mundane activities, like brushing your teeth for bed, and be able to look out your window and see this beautiful Christmas tree. And you can only do that if you book an atrium view room. Or you can upgrade your stay with a guaranteed stage view room. This is the perfect way to be able to watch all the shows available on the main stage and also be able to let little ones nap or rest. It's a beautiful way to experience everything that happens in the lobby.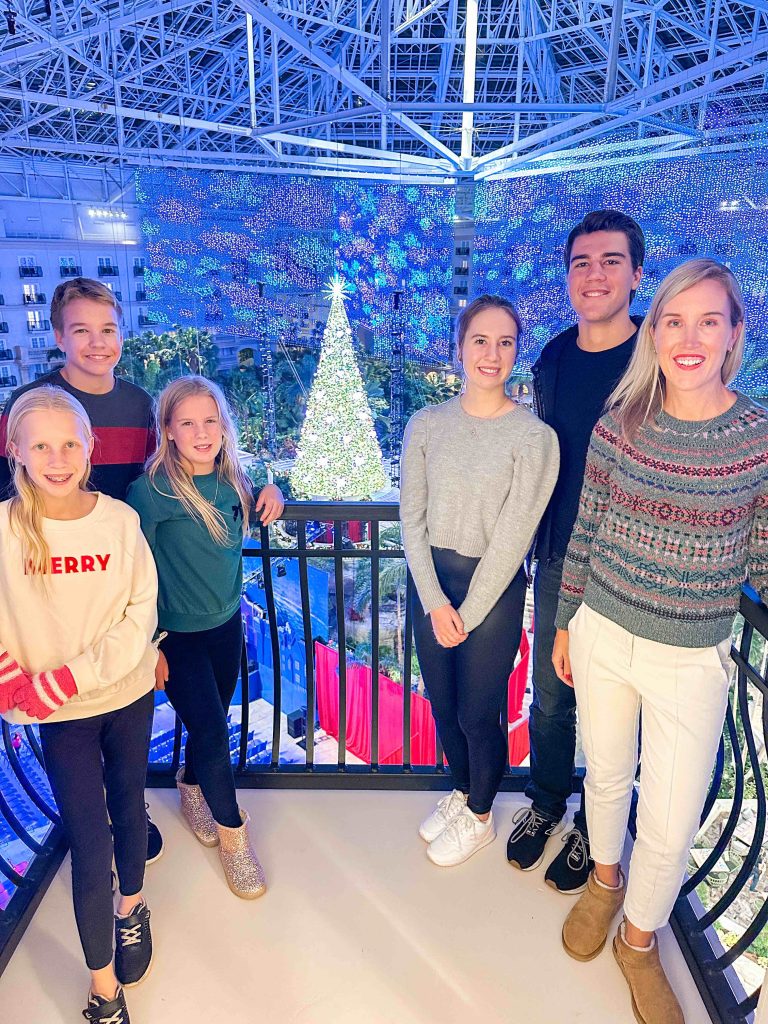 Overnight guests get more benefits too! Make the most of the wintry and wondrous Gaylord Palms Resort and stay overnight in a cozy guest room. Overnight guests receive access to exclusive benefits such as flexible cancellation, early access and skip the line opportunities, special access to dining reservations, and more. Gaylord Palms ICE can get very popular at certain times of the year. So having a special entrance is just wonderful! Trust me!
What are you waiting for?
The time is now to make a plan to visit Gaylord Palms ICE! This event runs from November 17, 2023 – January 3, 2024. So get your tickets now!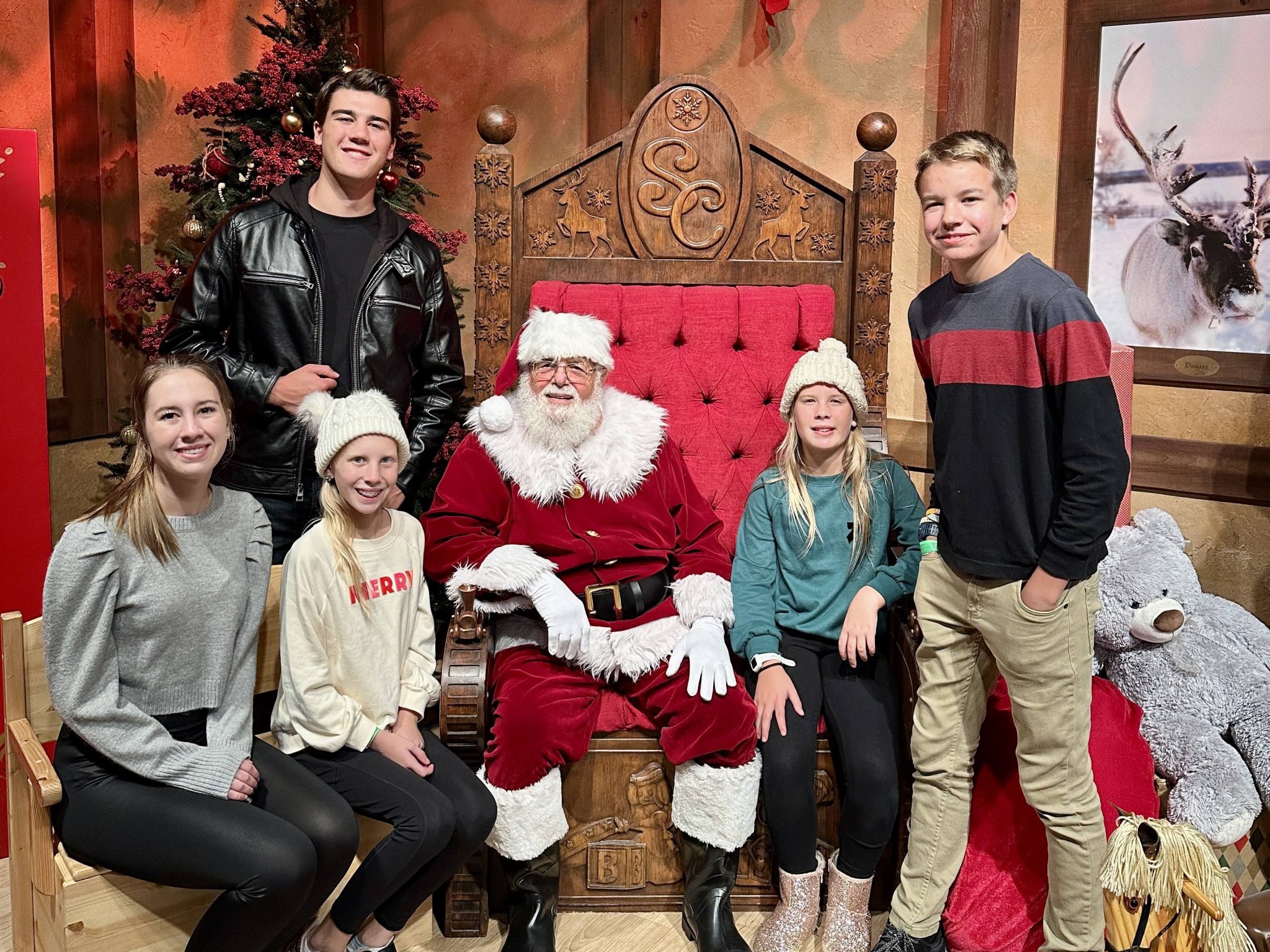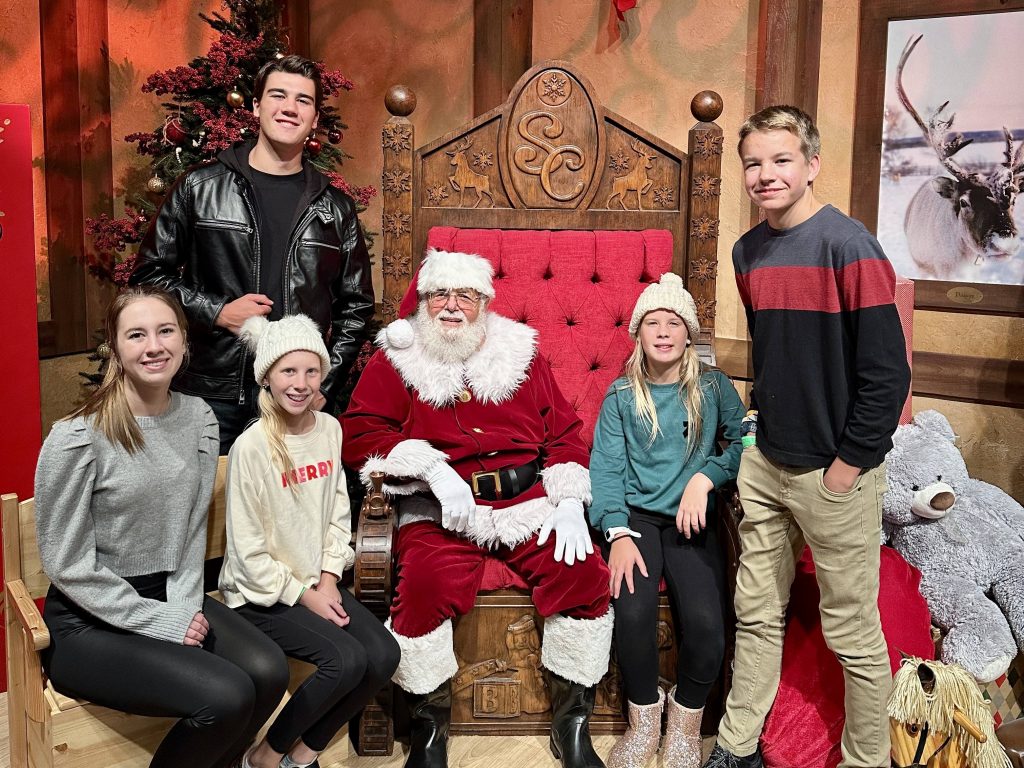 If you're local and don't have time for a hotel stay, you can also visit ICE and all of the Christmas festivities with bundles of tickets. There are weekday ticket deals, early bird specials, and lots of different ticket bundles where you can pick and choose what's best for your family or group. Have friends visiting from out of town for the holidays? This is the perfect way to dazzle and delight visitors! I bet most people think you can't snow tube in Florida! You can prove them wrong and take them for a fast moving journey down Snow Flow Mountain!
You can't go wrong with a Gaylord Palms Christmas. Days and times do sell out and same day tickets are often unavailable. So get your tickets now and enjoy So. Much. Christmas!
You may also like:
How to Pick a Cabin Rental in North Georgia
Alaska Railroad GoldStar Experience with Kids
You May Also Like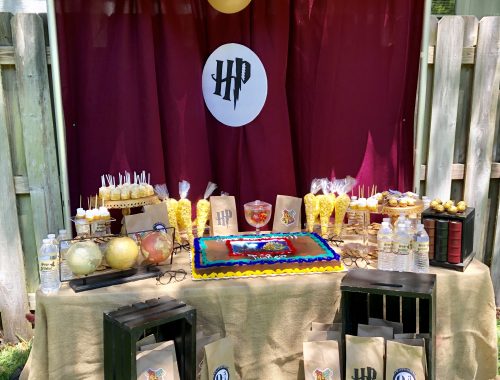 April 23, 2019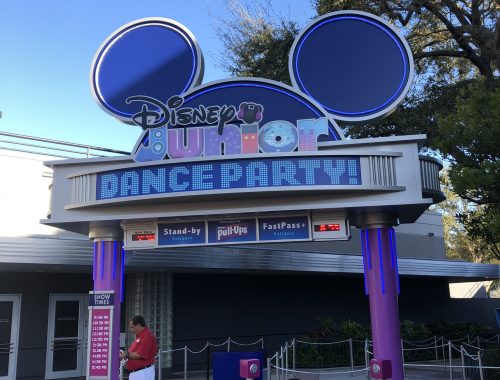 January 24, 2019