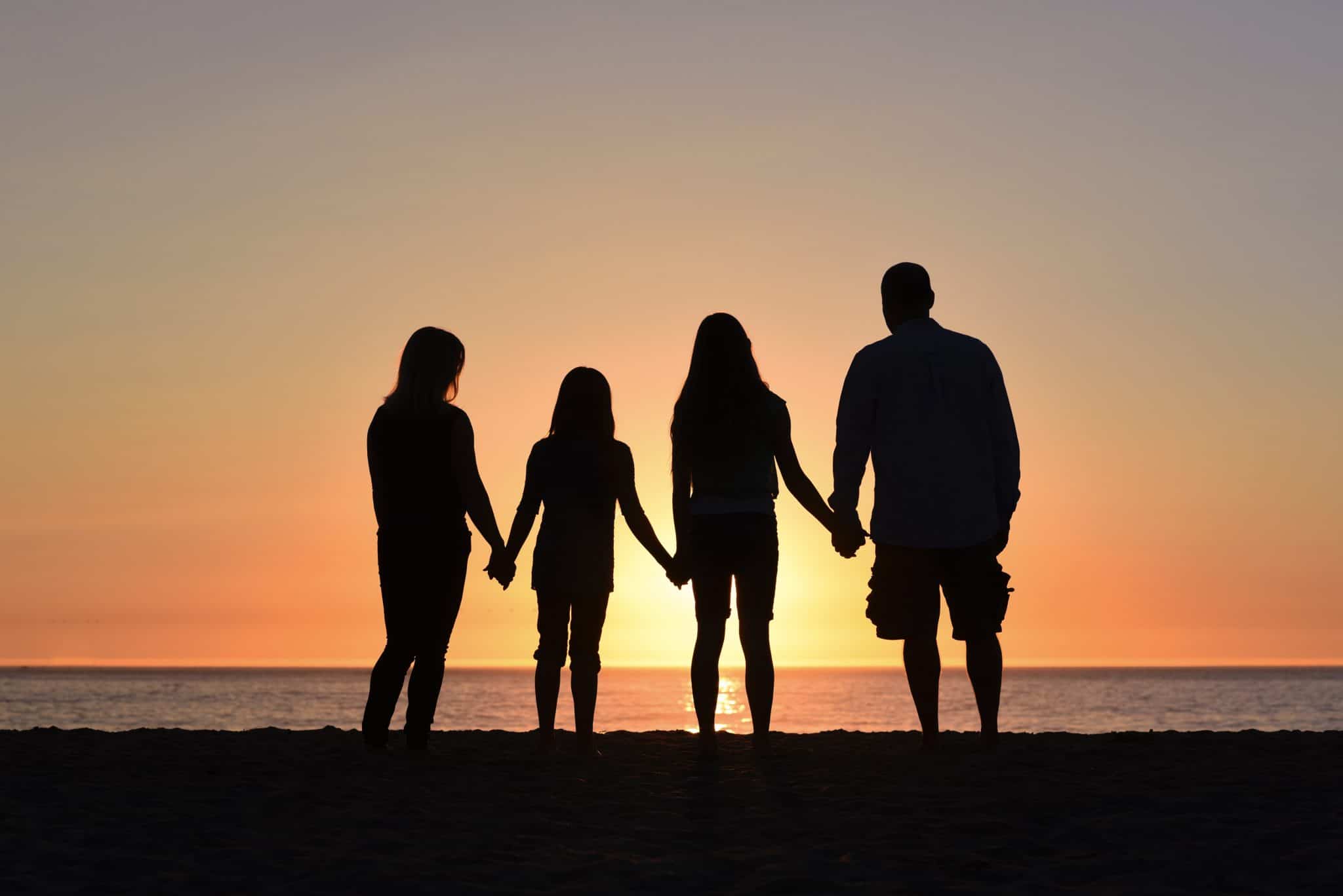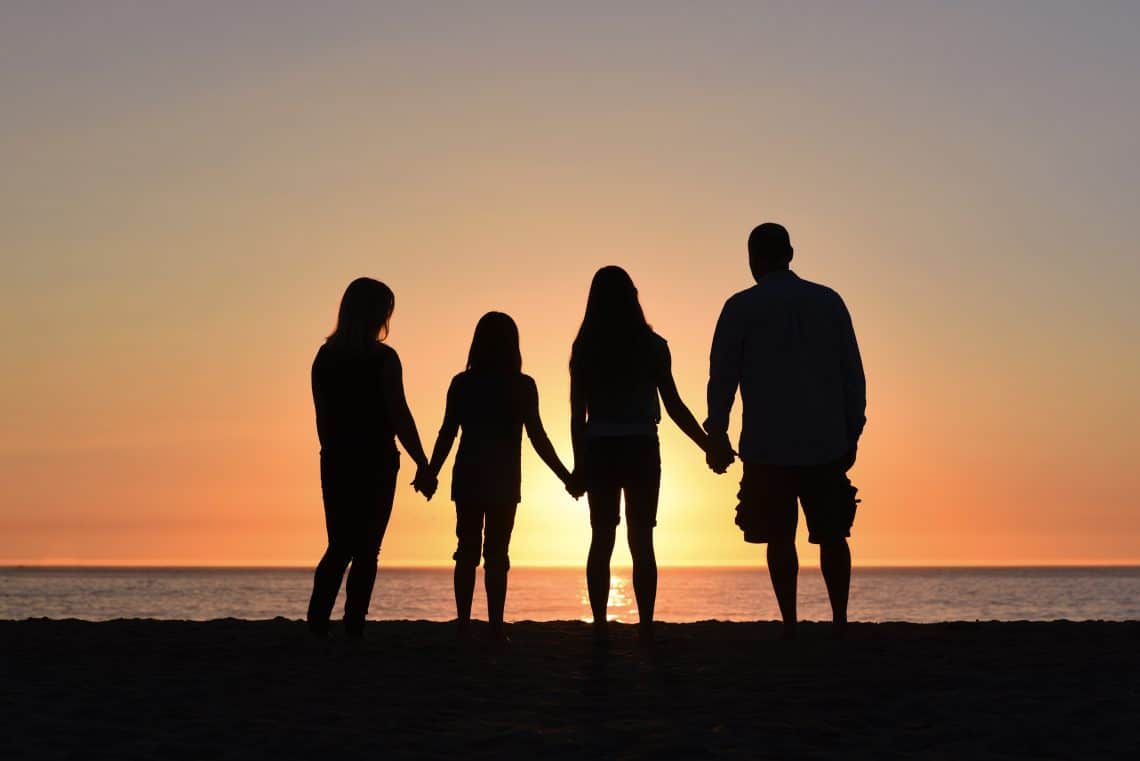 30 Days of Fun Things to Do with Family at Home
March 23, 2020
Sharing is caring!
We are all finding ourselves with a lot more time at home. As an extrovert, this is really challenging for me. Not seeing my friends, going out to lunch, or going to theme parks is not my ideal plan for a month or more. But I'm really trying to see the bright side of this huge change in our plan. I've often said that I just wished there were more time in the day. And now, with no activities, sports, or mom taxi duties, I suddenly have more time in the day! I've already shared 101 Fun Things to Do at Home for the Whole Family. And now I have even more ideas for quality time with my schedule of 30 days of fun things to do with family at home!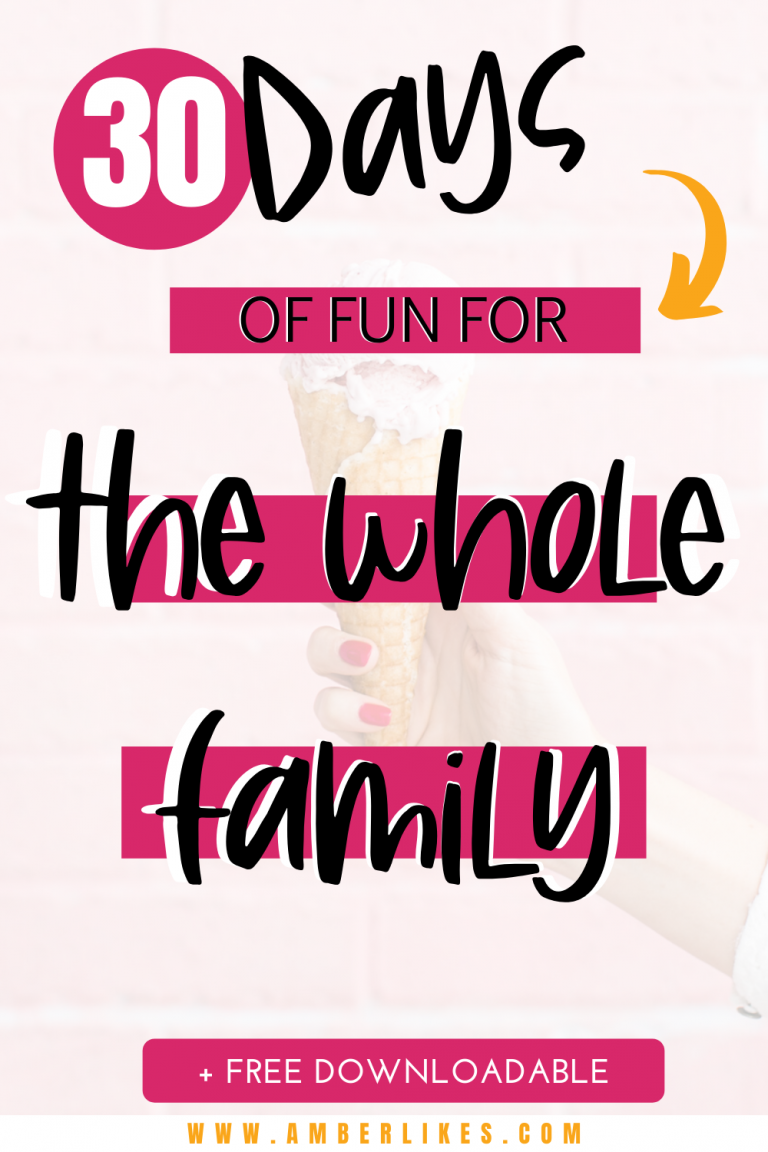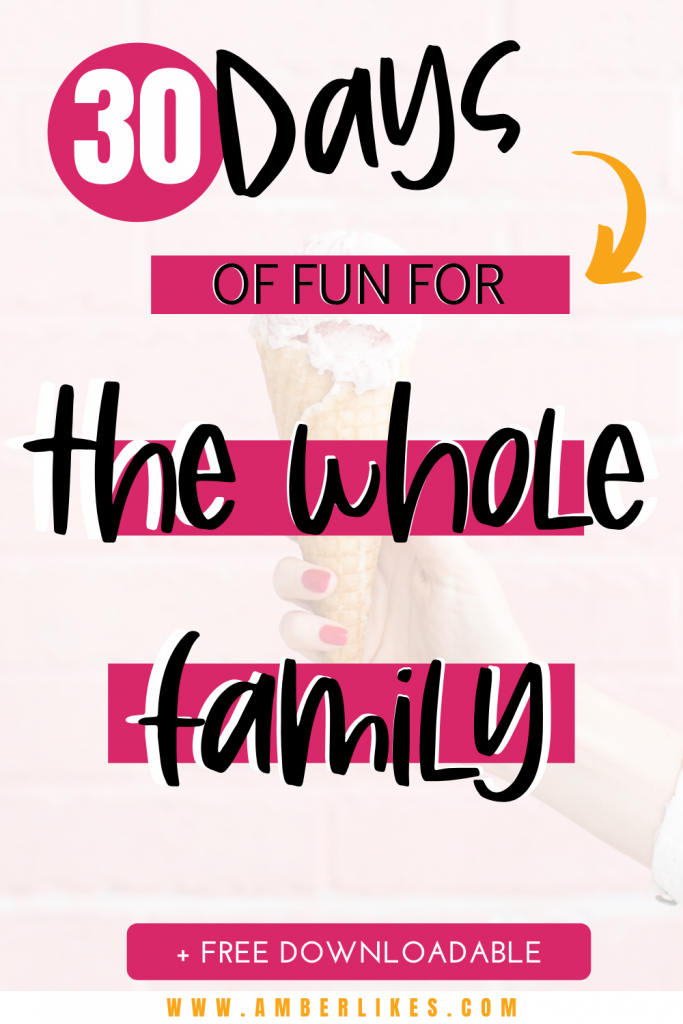 1. Family History Night
Look at old family pictures, watch your wedding video, and tell the kids stories about when they were babies. I'm still so old school that I print out pictures and put them in albums. You'd be surprised at how much my kids love looking at those pictures and asking me questions about them.
2. Retro Video Games
I know, we are all having some extra screen time lately. But I'm a big believer of screen time in itself not being a bad thing. It's more how it's used. So find some retro video games, or ones that your at least decent at, and challenge the kids! One of our favorites is Mario Kart. And you can play with 4 people at a time, so it's great for multiplayers.
3. Board Games
What list of fun things to do with family at home would be complete without board games? There's a reason they appear on any list of fun things to do at home. And they are classic for a reason! Here are some of our favorites, in the classic and unique categories: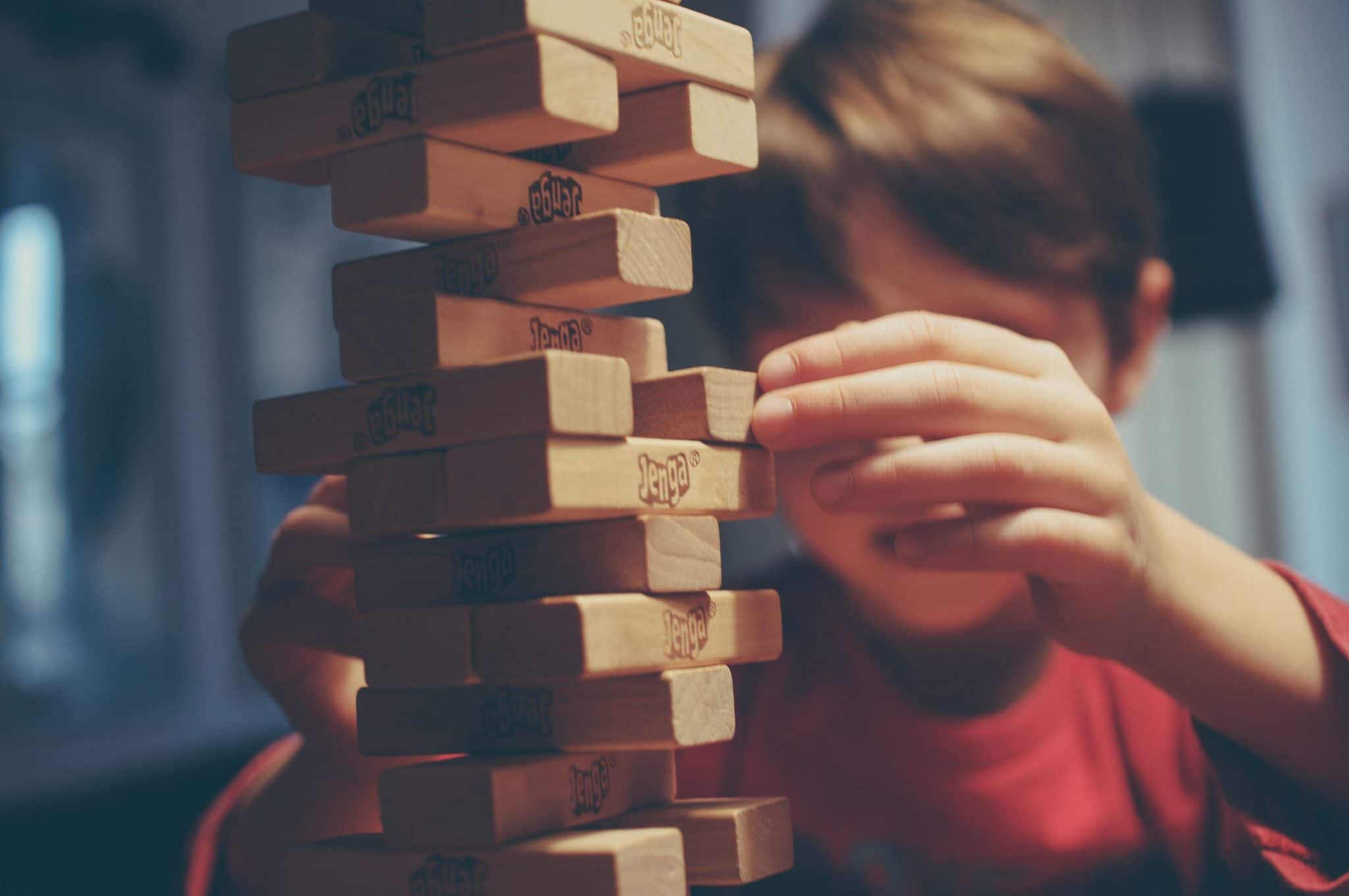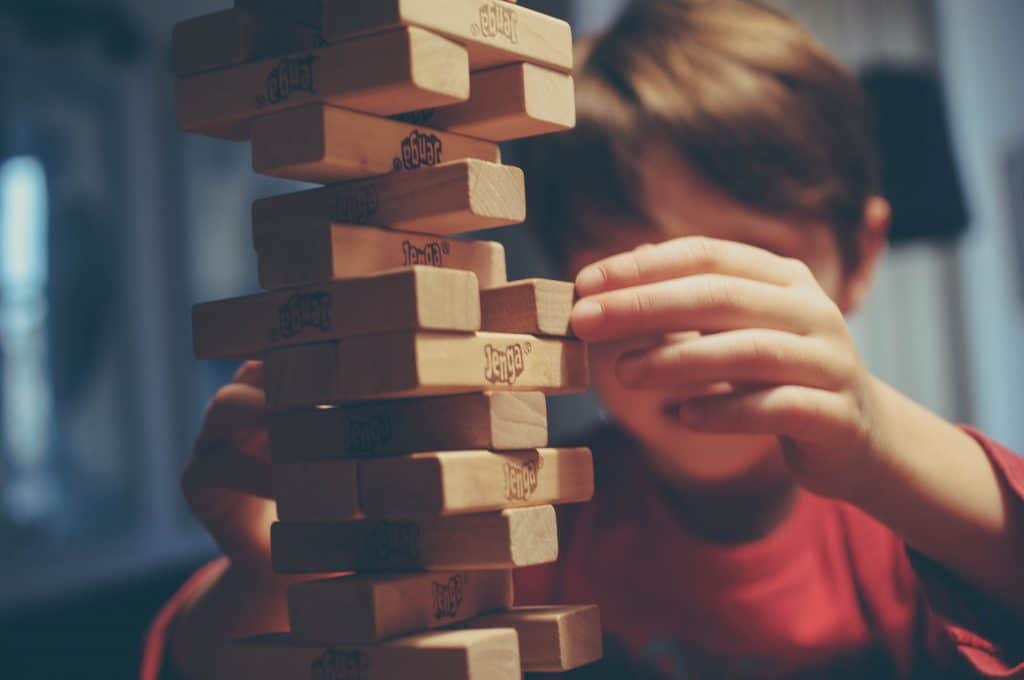 4. Fancy Dinner Party
In this time of being home, with little reason to get dressed, it can be sad for some to not have any reason to get dressed. When you plan a fancy dinner party for your family, you can require the whole family to dress in their best clothes! Help your girls do their hair and makeup, play music, light candles, and plan the menu in advance. If your family is into it, you could dance in the living room after the meal, or take pictures of each other.
5. Play Charades
This is in a different category than board games because it's a different type of family fun. Playing charades is a great way to get everyone's creative juices flowing! And have you heard of Reverse Charades? If you have enough people, this is a really fun variation!
6. Art Night
Get on YouTube and find some easy drawing or painting lessons. Use whatever supplies you have on hand, such as crayons or markers, and make it age and ability level appropriate. You can even give out awards for "Most Talented" or "Most Improved." Bonus points if you can think of an award for every member of the family!
7. Start a Novel
Reading aloud isn't just for toddlers. Choose a novel as a family and take turns reading a few chapters out loud. You can even add in some activities like a coloring page or some special snacks that go along with the book.
8. Historic Movie Night
This is one activity you could easily repeat if you need to. Have a discussion about the time period that is represented by the movie and then watch it all together. Save time for a discussion afterwards.
9. Camping Indoors or Outdoors
This is a classic idea that's fun whether you can be inside or outside! Some of the fun things to do with family at home require a little more planning. And this is one of those ideas. You'll want to be sure to have camping supplies and then make it special!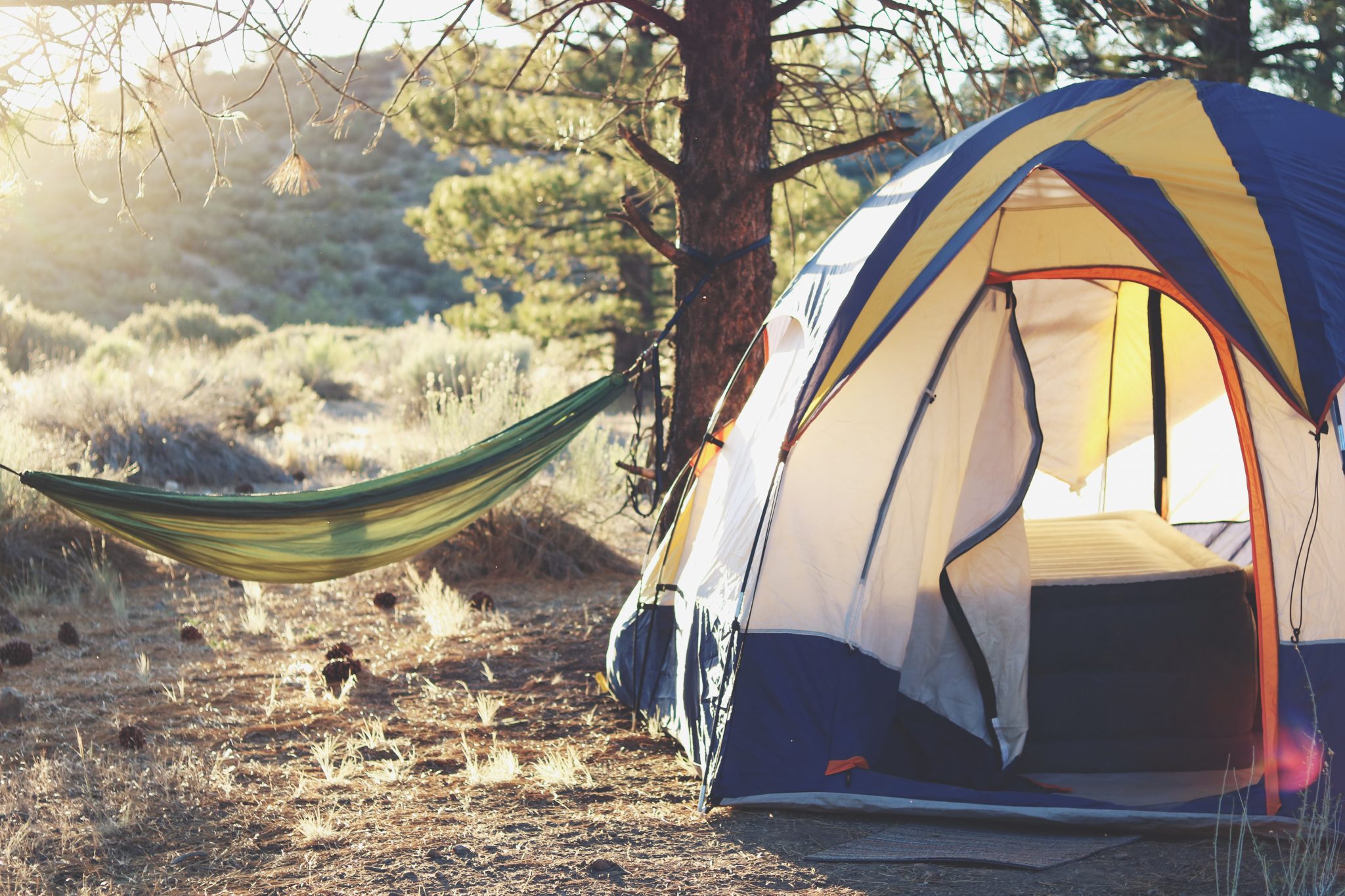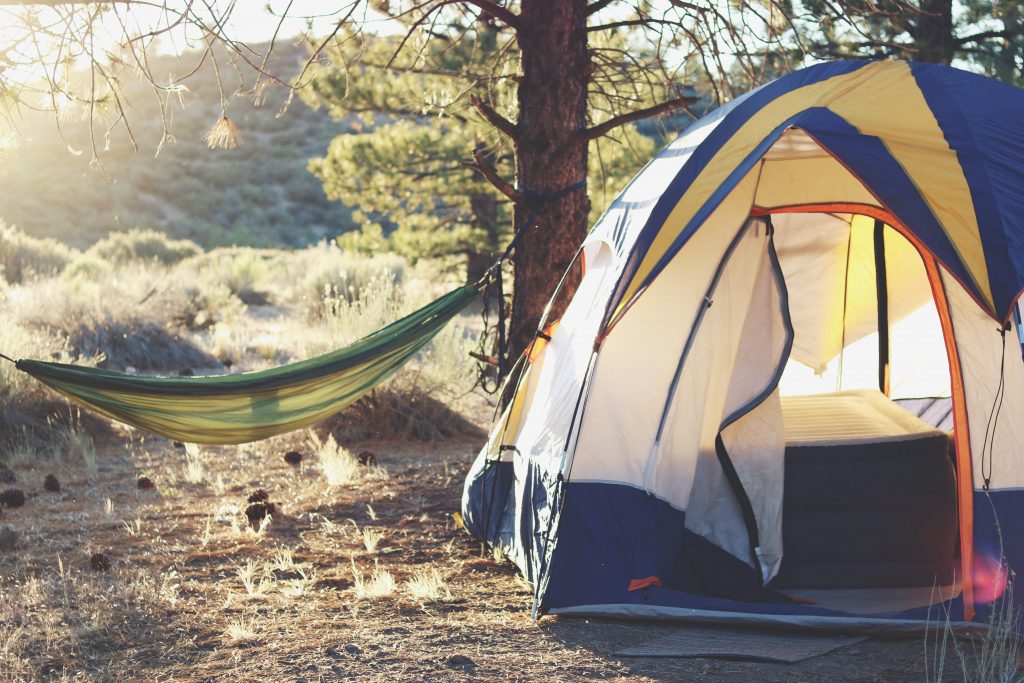 10. Put a Puzzle Together
My teenage son is working on a 5,000 piece puzzle. This is a great activity for this long season of being at home. But for one night of family fun, choose a smaller puzzle and get to work! Great team building!
11. Pretend It's Christmas
Don't do too much work for this one, but get some easy supplies and celebrate a holiday that it's not actually! My friend Jennifer at Love Dwells Here has an amazing idea for Christmas movies with themed dinners. Choose one of these and make a Christmas night of fun!
12. Plant a Garden
Depending on the weather where you live, you can do this either indoors or outdoors. Be sure to involve the whole family in choosing the seeds, and a location. This will be very fulfilling to watch it grow together in your extra time at home!
13. Plan a Scavenger Hunt
When I was little, my mom used to plan scavenger hunts for my birthday parties. This was one of my favorite activities and memories as a kid! Take this extra time at home to make this happen for your kids. A simple Google search will result in a lot of help!
14. Take a Virtual Field Trip
In this time, there are a lot of museums offering virtual field trips. You can visit zoos, aquariums, and even volcanoes! Snuggle up on the couch and travel the world together. Check out this post for a great list of virtual field trips!
15. Have a Picnic
You can do this either indoors or outdoors! Have everyone involved in planning the menu, lay out a blanket, and enjoy. If you can spend some time outside, that's even better!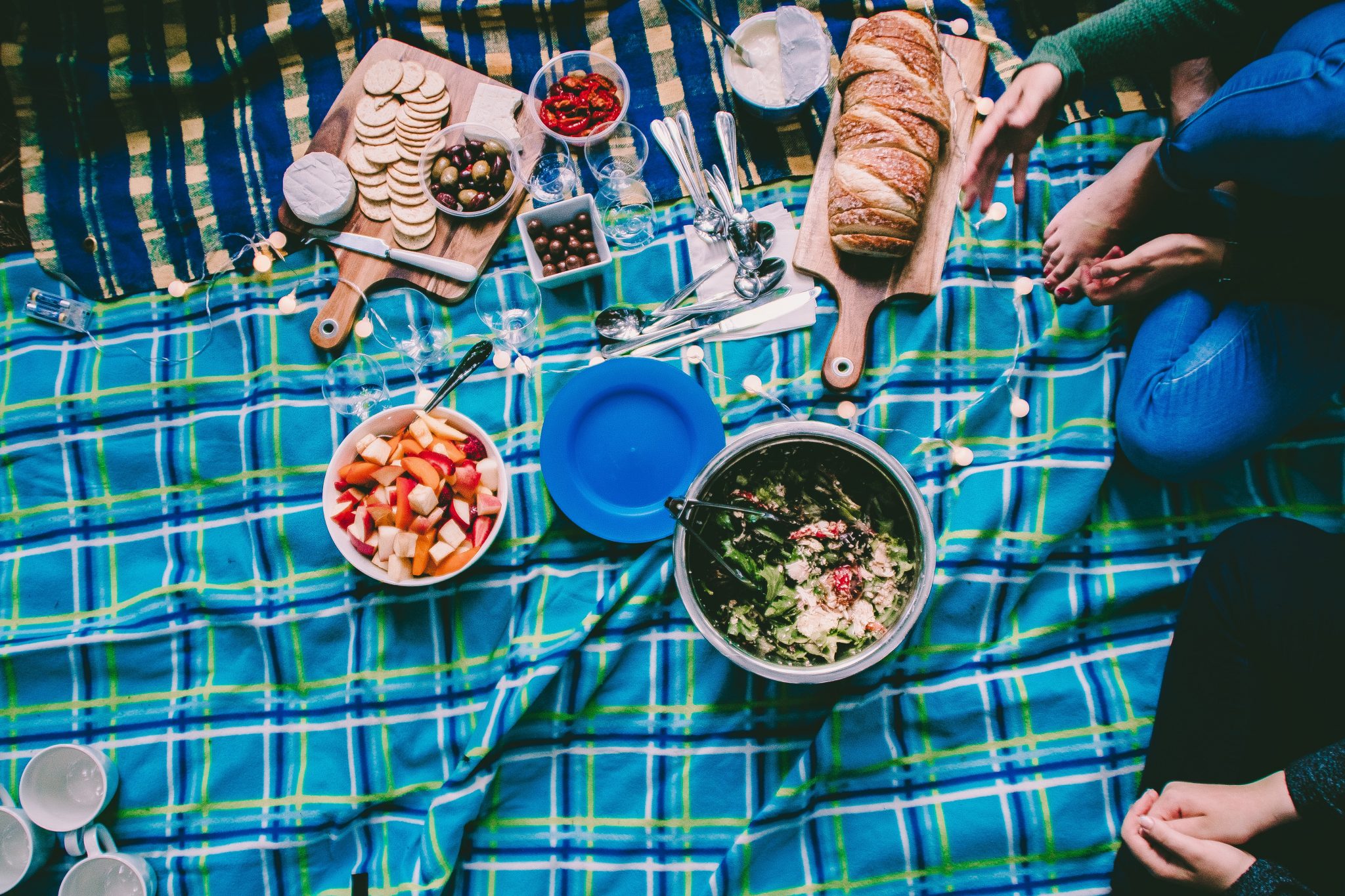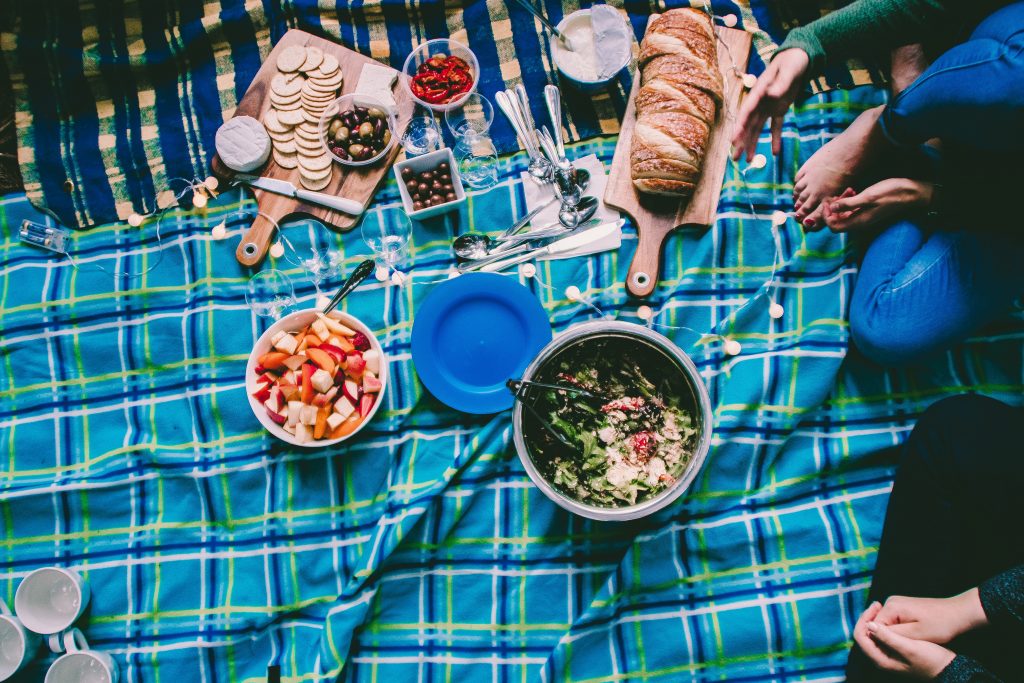 16. Poetry Night
I know, not everyone is going to be thrilled with this. But throw in some classics, mixed with kid friendly poems like Shel Silverstein and you'll have more of a crowd pleaser. You can also do an exercise where each person says a line, and then you go around the room and each person adds their own twist. Watch what happens!
17. Choose a Room to Rearrange
We are all dreading cabin fever. If you can't leave your house, you can at least rearrange a room to make it look different. Let everyone give their opinions, and help move the furniture. Even if you don't like it, you can change it again in a week or so.
18. Spa Night
No matter the age of your family members, you can find some way to pamper each other. For toddlers, you can paint nails or make fun hairstyles. For older kids, you can give each other foot or hand massages. Keep it simple and sweet and show extra love to each other.
19. Write Letters
Choose some loved ones or friends that you haven't had time with recently, and write them a letter. Older relatives are especially appreciative of this gesture. Each family member could choose 2-3 letters to write. Make it special with stickers, photos, and more.
20. Skype or FaceTime Loved Ones
I know my kids are missing their friends. I'm missing my friends. We live in an era of amazing technology and we should make the most of it! In fact, it's very healthy to reach out during this time and maintain connections. Make it one of the fun things to do with family at home.
21. Build Forts
Give each family member, or teams of family members, the same amount of supplies. Set a timer and have a fort building challenge. Afterwards, visit each person's forts and hang out in them.
22. Make a Schedule
I know, it's a little bit ironic to include this idea in a list of fun things to do with family at home. But depending on how long social distancing or self quarantine will last, having a schedule can be really helpful for everyone's mental health. You can make a schedule for the next few days, or even just one day. The key is to let everyone have a say in the schedule.
23. Teach Your Pet a New Trick
If you have a dog, this is the easiest pet to teach a new trick of course. Cat in your house? You can give it a try and have some laughs! If you don't have either, watch some videos of pets doing awesome tricks as a family.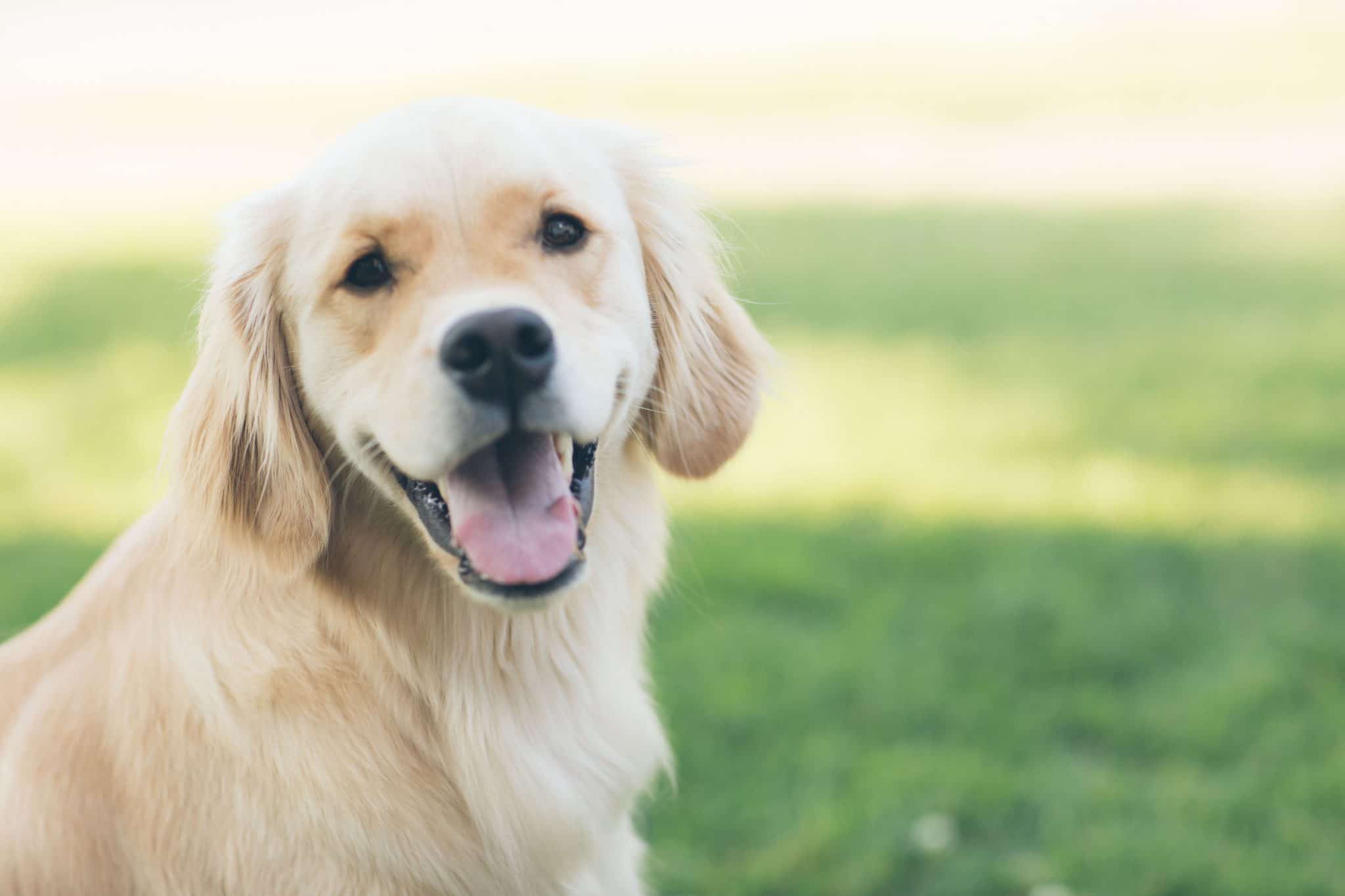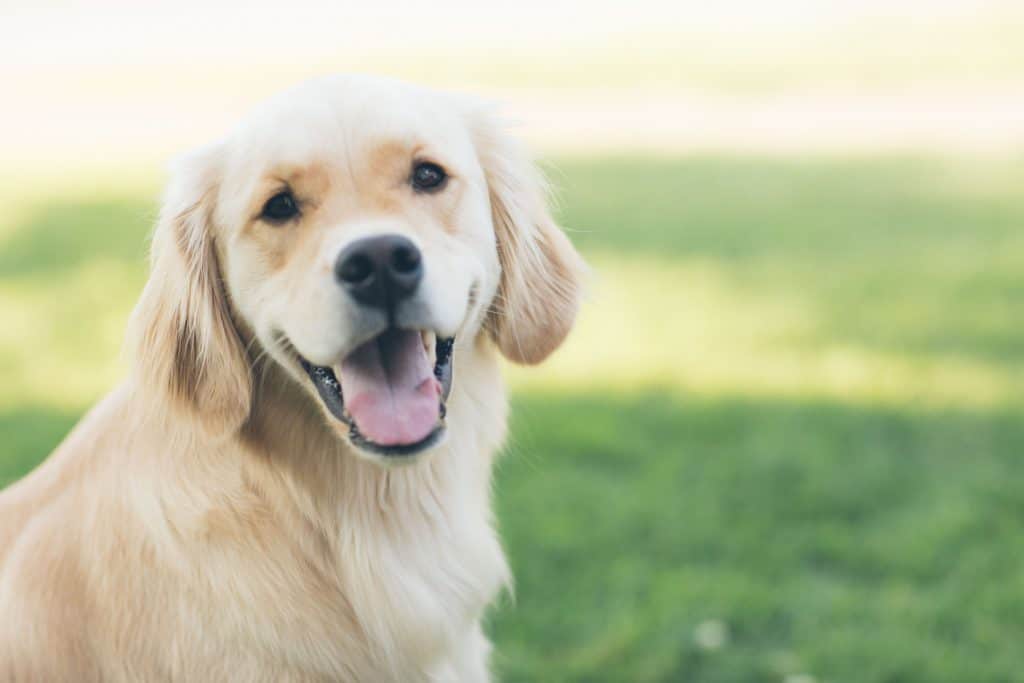 24. Create a Family Vision Board
What's a vision board? It's just a vision for what you want to see for your family in the future. You can cut out pictures from magazines, print some form the internet, or use photos. Make plans for travel in the future, ways you can be of service, or home renovations.
25. Find Ways to Give Back
You can write letters to nursing home residents or members of the armed forces. If your finances allow, research some organizations that could use your donation. Look into it as a family and let everyone make a contribution.
26. Learn Origami
Or if this is too difficult, make paper airplanes! Use some paper and scissors and get creative. The process of more important than the end product.
27. Find a New Show to Watch Together
There are lots of family friendly shows to stream, particularly on Disney+. I love the old 80's cartoons on Disney+ and introducing these to my kids! We live in a wonderful era where there's so many shows to love as a family.
28. Visit Disney World Virtually
You can find videos of nearly every ride and part of Disney World online. There are so many amazing videos on social media of families recreating Disney Parks at home. Get creative with your clothes, use a laundry basket for a "ride" and make some Disney snacks at home!
29. Flashlight Tag
You can play this indoors or outside. If you have little ones in your family, you might want to pair them up with an adult or older sibling so they don't get scared.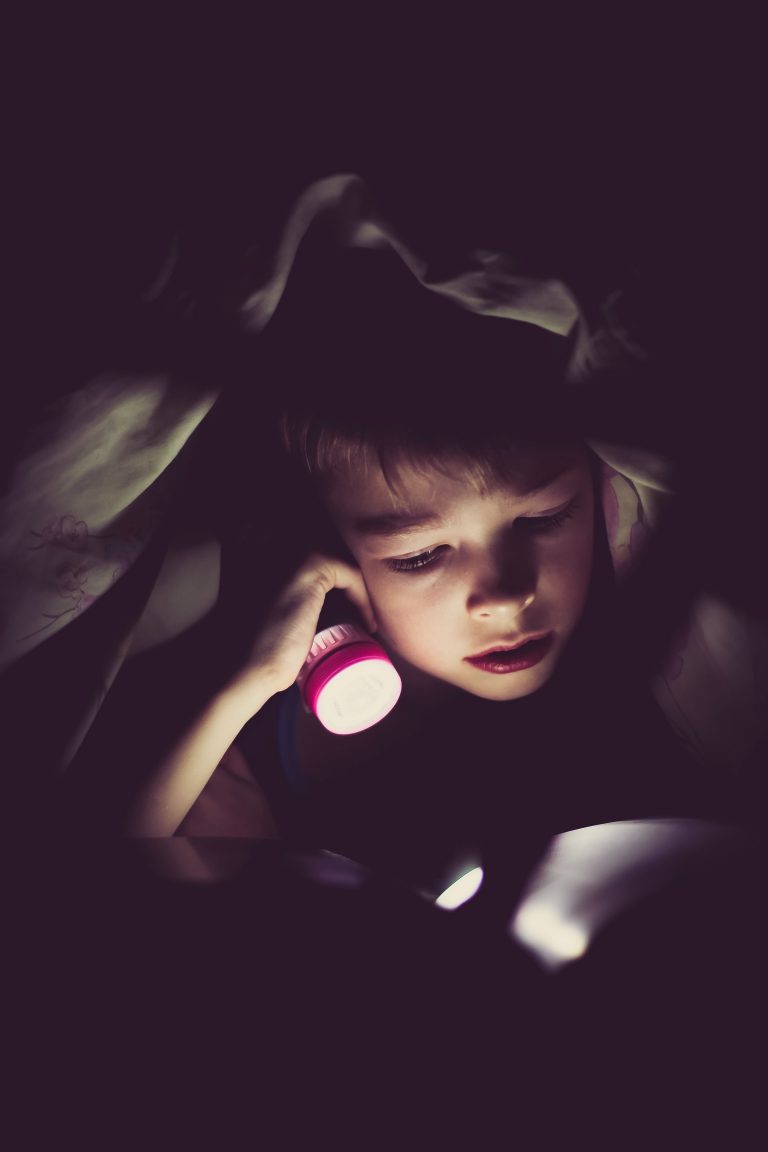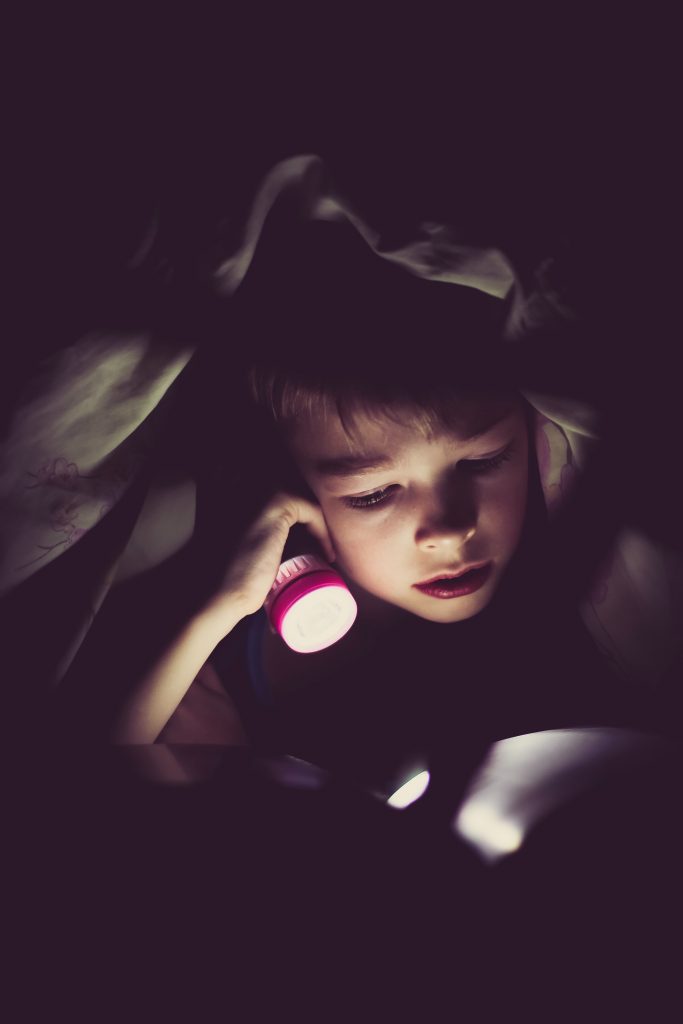 30. Meal Plan
In this time, your regular food supplies might be hard to find. Take some time to plan a week's or even a month's worth of meals. Let each member of the family choose some meals, and also let them take some responsibility for making them. It's a good use of resources to plan ahead, and can also be fun!
That's it! You now have 30 days worth of fun activities to do with family at home. Whether this self quarantine and social distancing lasts a few weeks or a few months, we can choose to see it as an opportunity to do the things we just never have time for with our family. I'd love to hear your ideas as well. Let's all try to be happy at home!
You May Also Like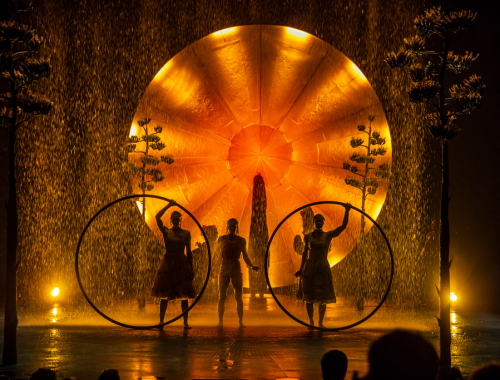 March 8, 2019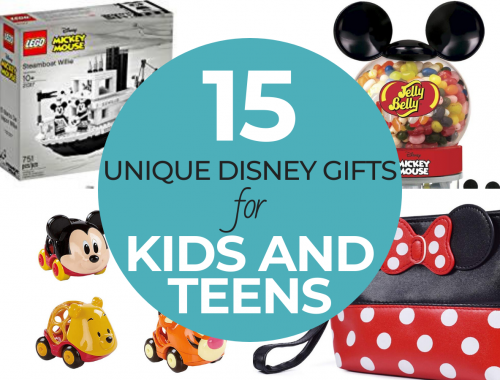 October 29, 2019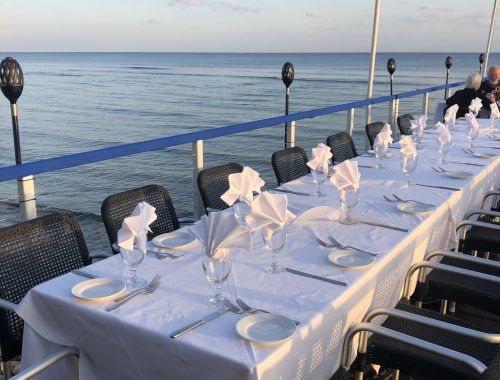 April 2, 2019