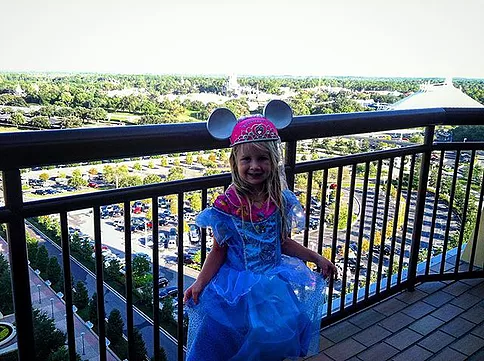 JW Marriott Orlando Grande Lakes Review
July 17, 2017
Sharing is caring!
Well…when I started this blog, I assumed I would probably only write about Disney World. However, I think I am going to start branching out and also include our experiences in and around Central Florida.
I LOVE Florida. I also LOVE Orlando. I love the touristy places, the local places, the heat, the mild winters, the quirky places on I-Drive, the rural feeling of Lake County, and everything in between. We are blessed to have quite a few loved ones come to town to visit. Because of this, I have stayed in quite a few hotels in the area. We also love to just get a hotel overnight in town, for the perfect couples getaway or girls weekend. We have also stayed at several Disney resorts. I have seen the good, the bad, and the amazing in this town.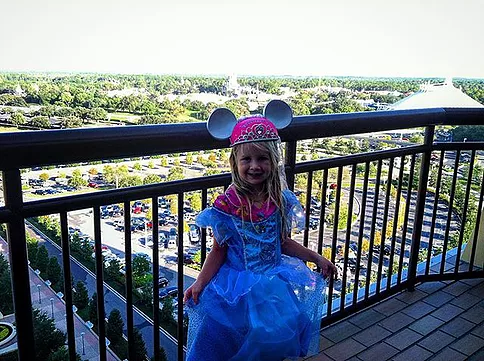 This weekend, I had the wonderful opportunity to spend time with one of my best friends at the JW Marriott Orlando Grande Lakes. We have stayed in several hotels in Orlando together, but wanted to try somewhere different this time. We both have traveled a great deal and stayed in hotels around the world. I recently stayed in 5 star hotels in Hawaii, and my friend had just returned from two weeks in Switzerland. We are not new to the hotel market. For this trip, we wanted to stay somewhere fancy, where we would feel pampered and carefree. Unfortunately, the JW Marriott was not that place.
When we booked the hotel, we chose a "getaway" package that included free parking, free internet, free breakfast, and a resort credit. We weren't entirely sure of the details, but when we booked, it sounded like something that would make our time even more fun and easy. When we checked in, we were given a room on the fourth floor, of a 19 floor hotel. Not great, but we weren't too worried about the view, and hadn't paid extra to make sure we had one. The employee at the front desk did not say one word about the amenities or extras that we knew we had chosen. We would have to inquire about each of these, one at a time.
We went up to our room at the JW Marriott Orlando Grande Lakes, and were pleased with the quality of the furnishings and the bathroom. However, we were shocked to open the blinds and find scaffolding, construction, and buckets of used water bottles right outside our window. The balcony was locked shut, and there was a sign saying the door could not be opened for "safety" issues. Obviously. We were very dismayed. We called the front desk and asked to be moved. We were told that the entire hotel was booked, and no other room was available. Hmmm… Really? At 6:30 pm, every single guest has checked into this hotel and you have not a single empty room? Hard to believe.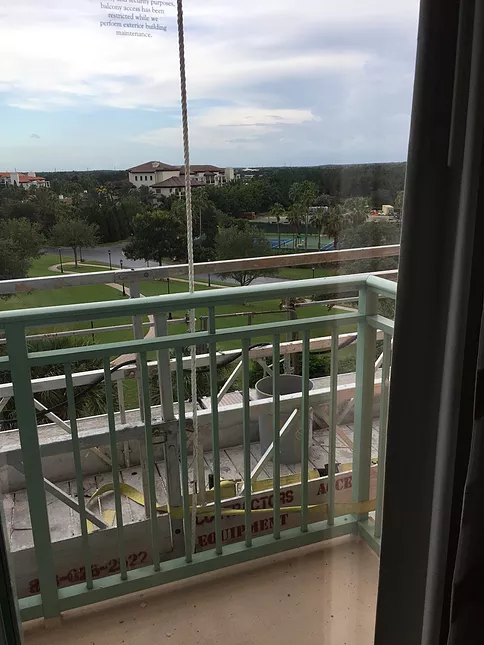 At this point, we wondered what to do. I sent my husband a picture of our view of the construction to get his opinion. He immediately wrote back and said that this was unacceptable and absolutely ridiculous for the amount of money we were paying for the room. We agreed but told him that we had already been denied a new room. He then called the hotel himself, from home with our 5 children, and demanded we be moved. Magically, they found another room for us. He voiced his opinion that it was a safety issue to have two women in a room where even the smallest crack in the curtains would make us visible to the workers outside our balcony. There had been no notice on the hotel's website that we were agreeing to a room that was basically under construction. We were then moved to the 17th floor, in a room that had a view of the pool, golf course, and theme park fireworks. It was quite a change.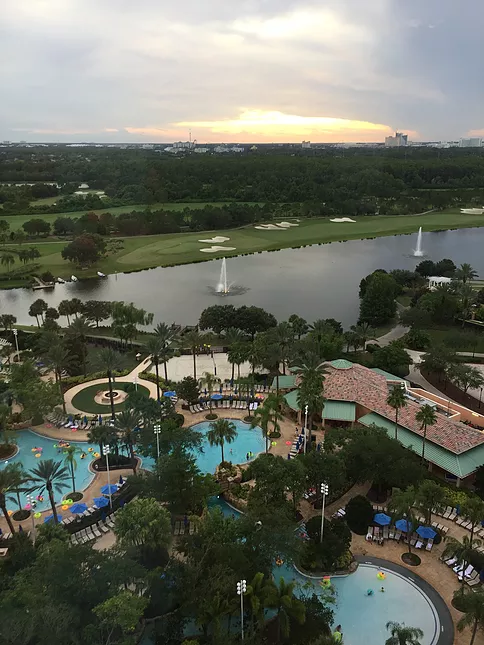 Throughout the weekend, the vibe that we felt from the hotel was that every request was a bother. When we asked in the morning about where our free breakfast was located, we were curtly informed, but then also told that an $11 service fee/gratuity would be added to our bill for the "free" breakfast. When we got our 2 included pool floats for the lazy river, no one informed us that these were ours to keep. At the end of our time at the pool, we wandered around, looking for an employee to return them to. We were then finally told that they were ours to keep. Thank you JW Marriott? Not sure how many people want to take these floats back on their flights home?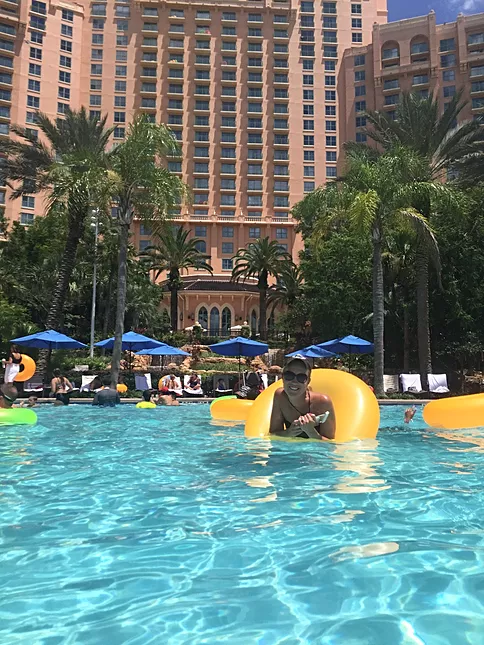 The best parts of the hotel were the lazy river and the buffet breakfast at Citron. The food and service at the breakfast were outstanding. I could eat one of their Oreo doughnuts every day of my life. The lazy river, while also having quite a few discarded cups and trash, was fun and refreshing, even for moms without children along.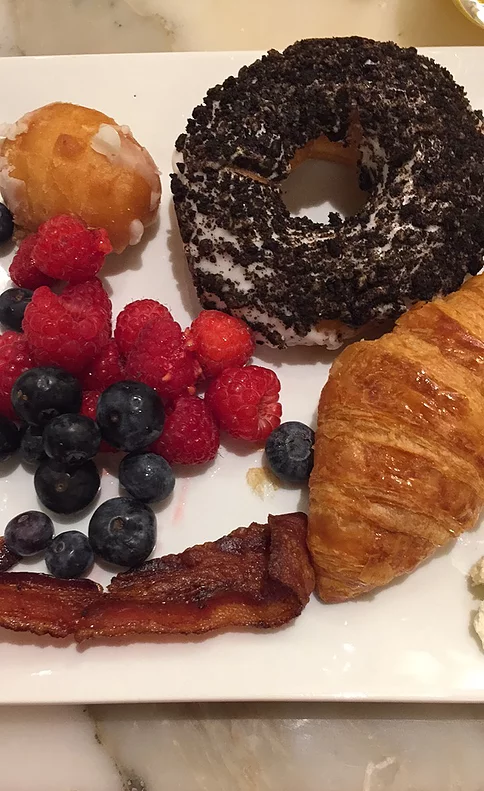 Checkout was equally as frustrating as check in. We inquired about a one hour extension on the 11 am check out time. No luck. When we got our bill, we found there was no "resort credit" as we had been promised when we booked. I called to ask about this and was told that you only received that if you stopped at the front desk after check out and asked for it. Really? So clearly, it seems the hotel is just hoping that people do not take the time to do this, or do not know an extra stop is required. There was also no mention of free parking from anyone who worked at the hotel, although again, it was included in our "package." When we drove to the gate to check out, the machine asked us to pay $53 and insert our credit card! We clearly had parking included in our stay. I pushed the button to call for assistance, and with no answer, the gate opened. Again, it seems the system defaults to hoping the guest will pay for things again that they have already paid for at booking. I am a savvy traveler, but what about others who are not familiar with the way this seems to be working?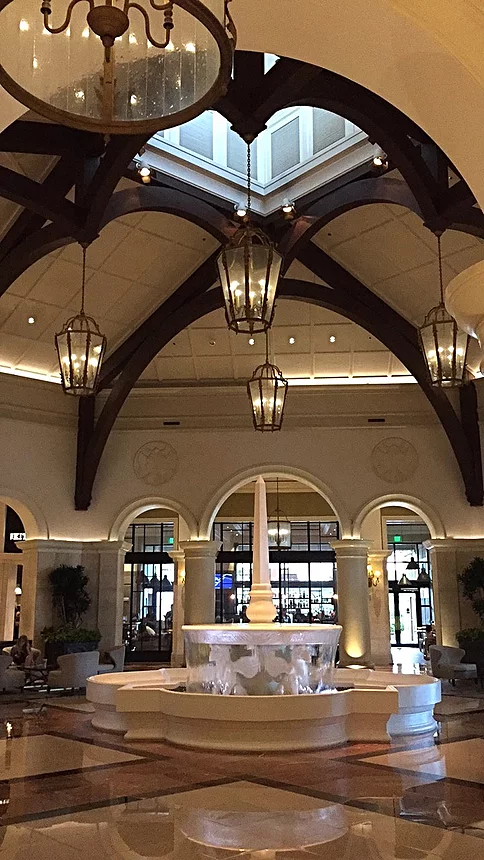 I feel like our experience at the JW Marriott Orlando could easily have been so much better with just a few more pleasant customer service interactions. It is a beautiful hotel and facility! But instead of treating two moms on a rare getaway together like treasured guests, we were mostly treated like a bother. My friend and I had a wonderful time together, despite the challenges that the JW Marriott presented us with as hotel guests. We really just needed a place to talk, relax, and be together, and we had that, with the support of our husbands and families. However, next time we need that retreat in Orlando, we will not be back to the JW Marriott Orlando Grande Lakes unless major changes are undertaken in customer service. It was disappointing and not the level of service I would expect from a 4 star hotel. Maybe I am spoiled by Disney level customer service, but as Walt said, "You can design and create, and build the most wonderful place in the world. But it takes people to make the dream a reality."
You May Also Like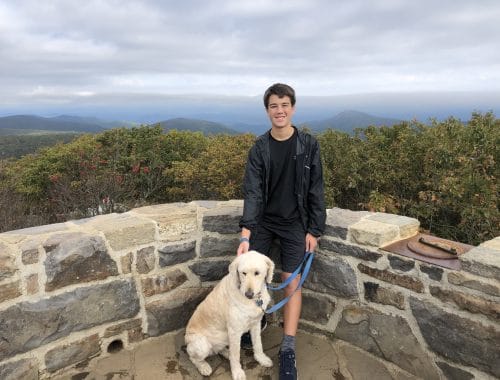 December 18, 2019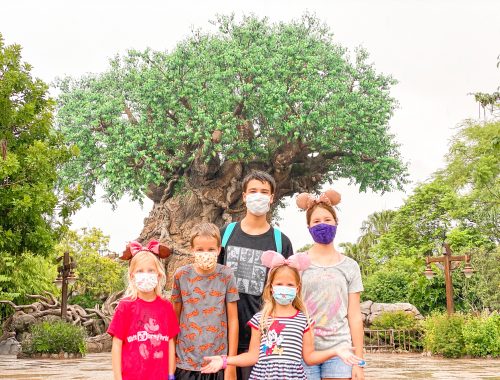 July 12, 2020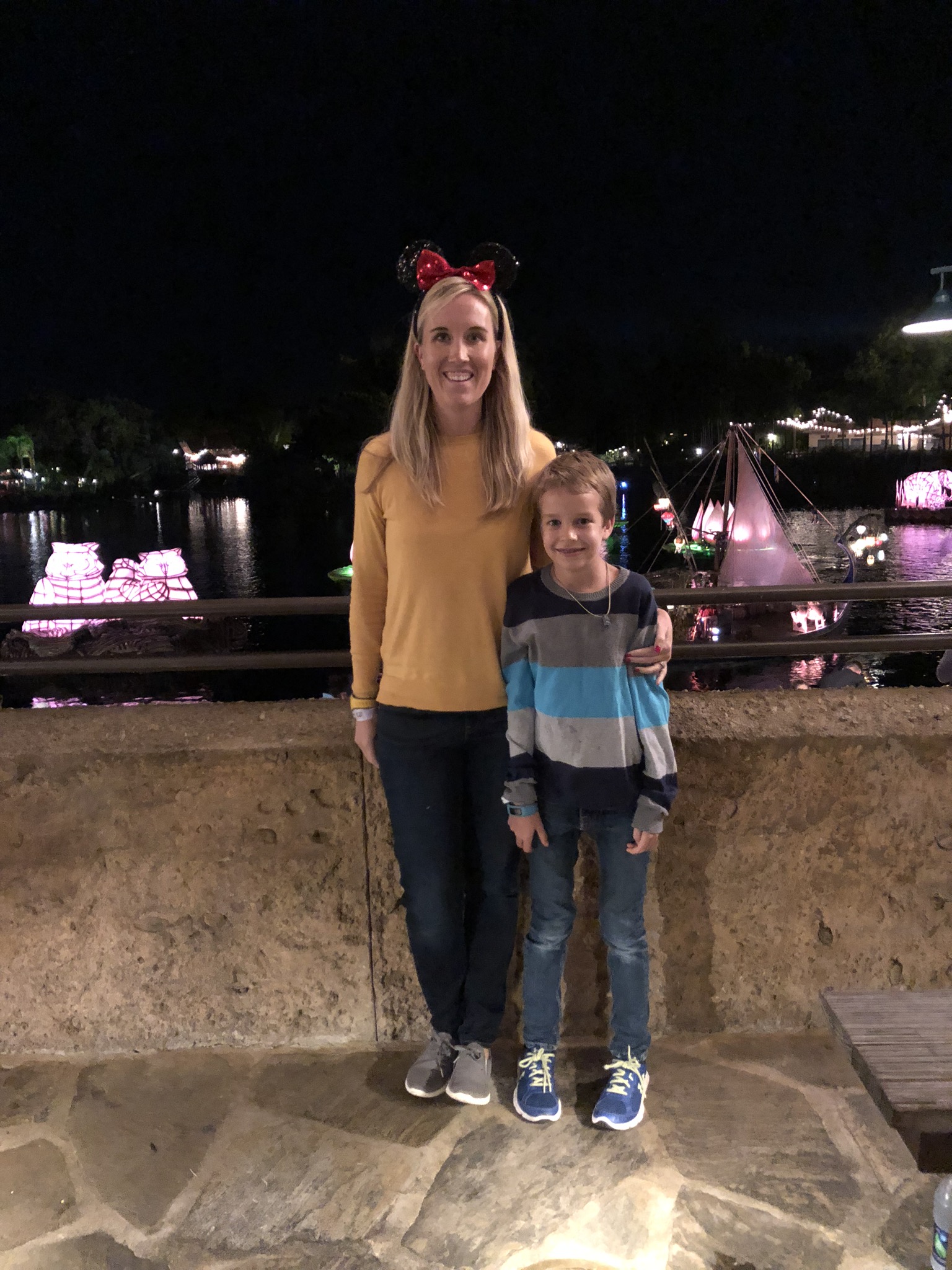 December 6, 2018