Trip Report: Epcot Character Mania
July 2, 2017
Sharing is caring!
On this trip to Epcot, it was just me and my three girls. The boys had another event to attend, which gave us the opportunity to do things that the four of us really enjoyed. We met 9 characters in total, and spent a lot of time just relaxing, coloring, playing tag, and looking at slugs.
We got to the park at about 8:40 am, which I HIGHLY recommend. We parked in a very close spot, walked to the entrance, and then had the slowest, most thorough bag checker security guard I have ever seen. After that stall, we made our way to the annual pass holder entrance, scanned our bands, and got started on the magic! At about 9:03 am, just inside the park, we walked very quickly, directly to the meet and greet for Joy, Sadness, and Baymax. We have never been able to meet them because of the very long waits. When we got there, they were both a walk on. A very kind cast member recommended that we go to Joy and Sadness first, instead of Baymax. That was excellent advice, and we were in and out of both in the perfect amount of time to have precious pictures and memories made.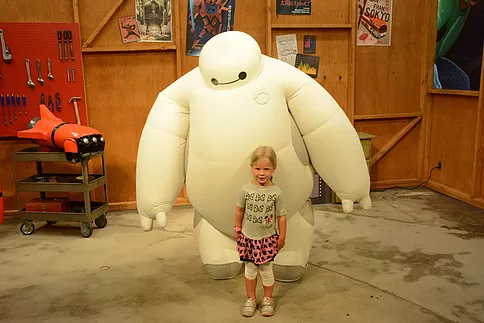 From there, we walked across the hall and met Mickey Mouse, Goofy, and Minnie Mouse. All had no wait, and we were able to see 6 characters in a very short time. After this, we walked over to Spaceship Earth, and I tried to be calm and let the girls play all the video games they wanted, without rushing them. I have a lot of trouble with this, and am working on letting them enjoy the little things, instead of just trying to mark off rides on a list.
I really enjoyed the part where Lila and Amelia really enjoyed playing a console that was marked as "out of order." A cast member suggested they stop playing, but I very gently replied that they were little, so they didn't know the difference. When in reality, the game was working perfectly fine.
When we walked out of the big ball, I realized we were standing right next to the famous Bubblegum wall! I never manage to take the time to find these walls, but was so happy to just stumble onto it. I coerced the girls into looking cute, so I could take their picture, and it's one of my favorite shots from the day.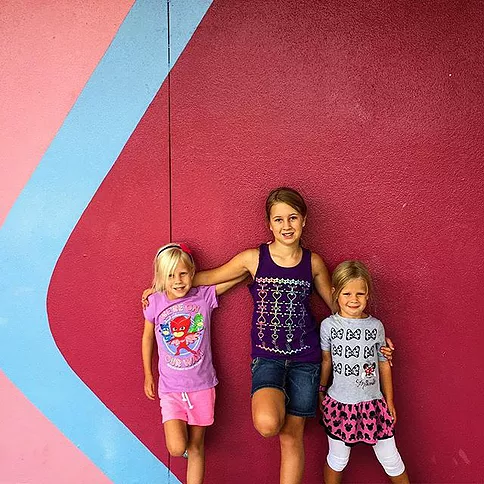 This all happened before 10:30 am! After this, we met up with an awesome new instagram friend, met Mary Poppins, Anna and Elsa, walked around the world, decorated Duffy, and took lots of pictures. The day ended disappointingly with Frozen Ever After being down for technical difficulties. We had waited about a year to be able to get Fast Passes for this ride, so this was incredibly frustrating, but the girls took it in stride. I had promised them ice cream all day, but because of the stormy weather, all the stands were closed. We ended up getting ice cream on the way home, and crawled into bed tired and happy.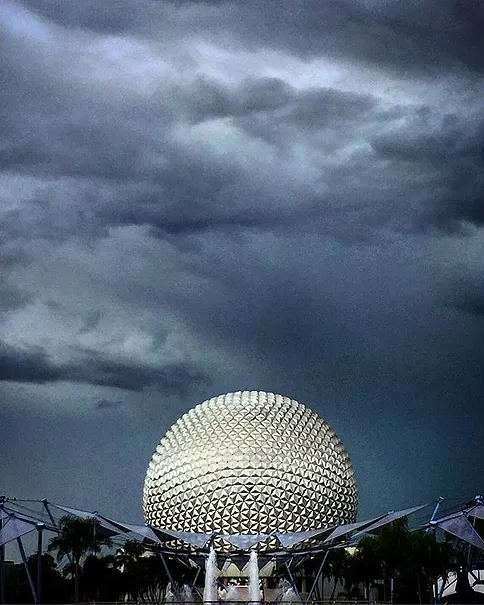 You May Also Like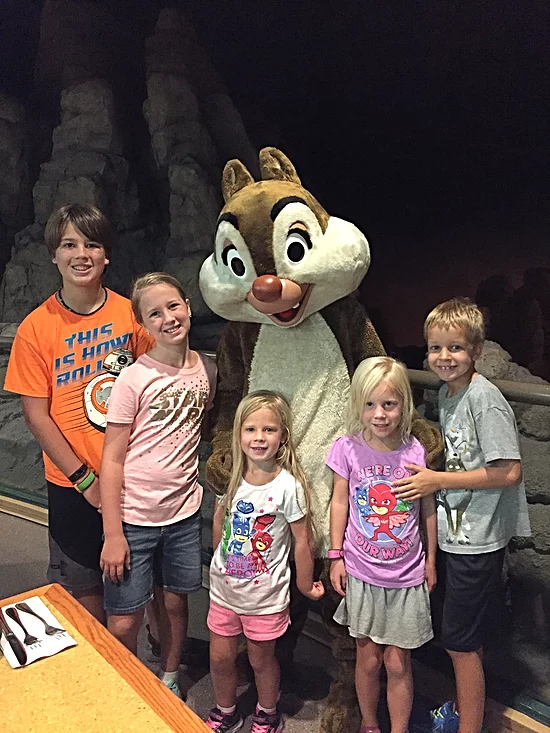 August 26, 2017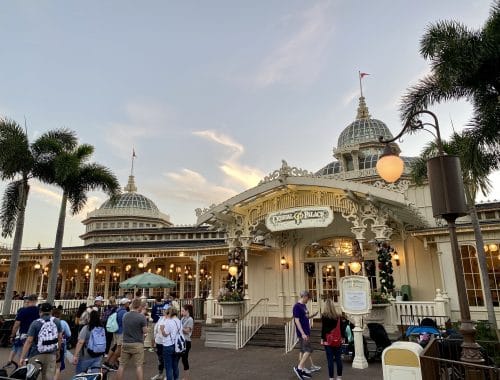 January 13, 2020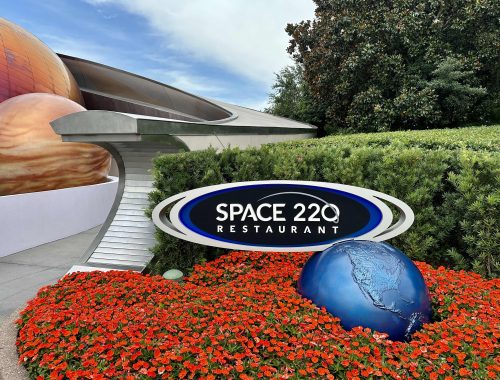 May 26, 2023