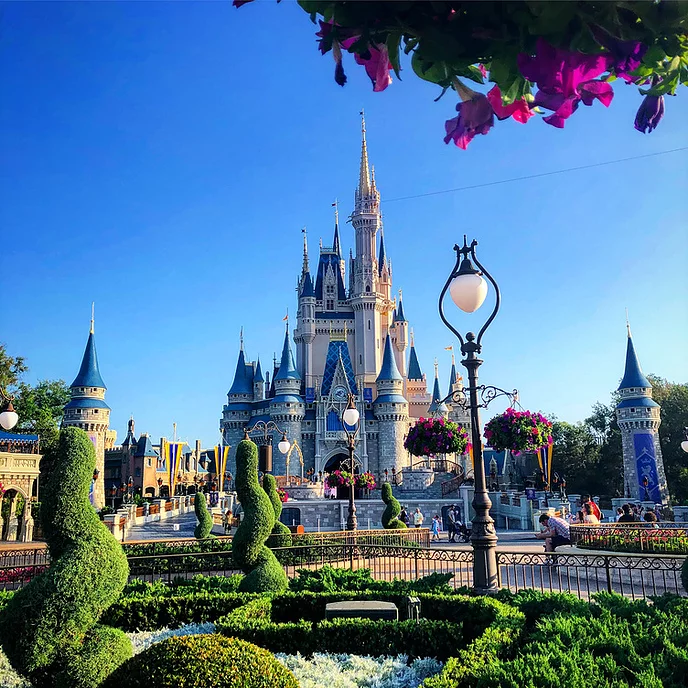 5 New Ways to Beat the Heat at Walt Disney World this Summer
June 28, 2018
Sharing is caring!
We've all heard the classic ways to beat the heat during the intense Orlando, Florida summers. When you are walking around Walt Disney World for days on end, this is actually a really important tip. If you aren't used to the heat, it can be very surprising and exhausting. As a lifelong Floridian, I call myself a lizard, and find that, "The heat never bothered me anyway." See what I did there Elsa? But for most tourists, and even locals, the summer days can be intense at Orlando theme parks.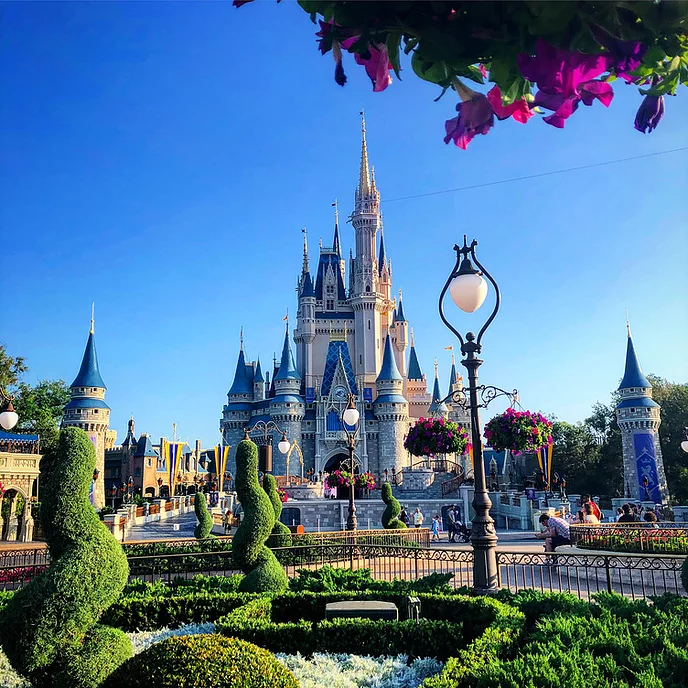 With the opening of Toy Story Land at Hollywood Studios this weekend, these tips are going to be very needed, no matter which Walt Disney World park you are visiting! We cannot wait to visit Toy Story Land in a few weeks, and are so happy to share our best tips for beating the heat in Orlando.
We have Walt Disney World annual passes that allow us to visit the parks at any time of the year, including summer. We've been going regularly during any time of weather for about 15 years, so we have some expert level tips to share on how to beat the heat at Disney World in Florida.
Of course, there are all of those usual tips, like drink enough water, take a break in the most intense mid afternoon heat, go to the pool, and more. These are all really great ideas, but also quite well known. But now, I am sharing my 5 little known secrets for ways to beat the heat at Walt Disney World.
1. Free ice water.
You can get free cups of ice water at any restaurant or snack stand that serves water. They will give you unlimited cups, and won't act like it's a bother or that you are cheapskate. You know that look you get at restaurants when you say, "Seven waters please." You won't get that at Walt Disney World. In my experience, you can happily get one per person, drink up, and then move on, and acquire more later. We also always bring our own water bottles, which we refill religiously at water fountains throughout the day. Note to the wise though; do not bring glass water bottles. I made this mistake once, and will always remember to bring our stainless steel versions now. But if you don't have a stroller, or don't want to carry around a bunch of water bottles, rest in the knowledge that cold water is always available to you.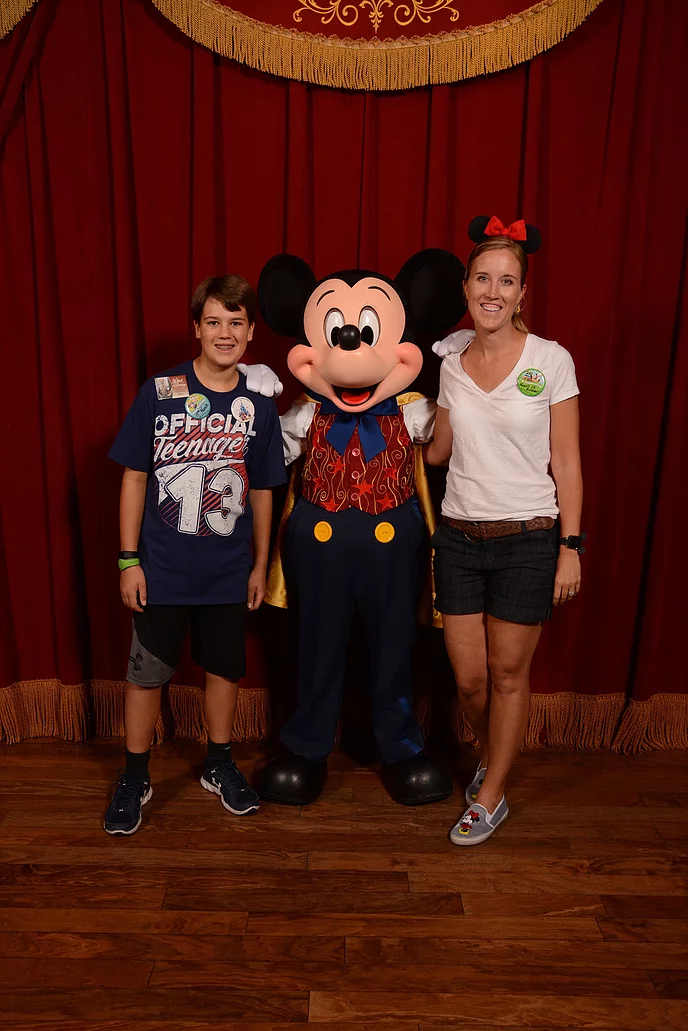 2. Plan your walking route.
If you haven't been to Magic Kingdom a thousand and one times like we have, you may not realize that when you are walking down Main Street, all of the gift shops connect. You can wander through the gift shops, enjoy the blasting air conditioning, and then find yourself closer to the castle when you emerge. Now, this may not be the best idea if you have little ones that will want everything in sight. I wouldn't actually do this when I have the double stroller and children under 7 with me, but if your party does not include little ones, this is a great way to lower your body temperature, and check out the newest offerings in Disney Style and souvenirs.
This is also possible in other parks as well. When you exit many rides, you will find yourself in a gift shop. Again, take your time and enjoy the air conditioning before you head out into the sun again. Check your next fast passes on the My Disney Experience App in the air conditioning, and then plan out your next route.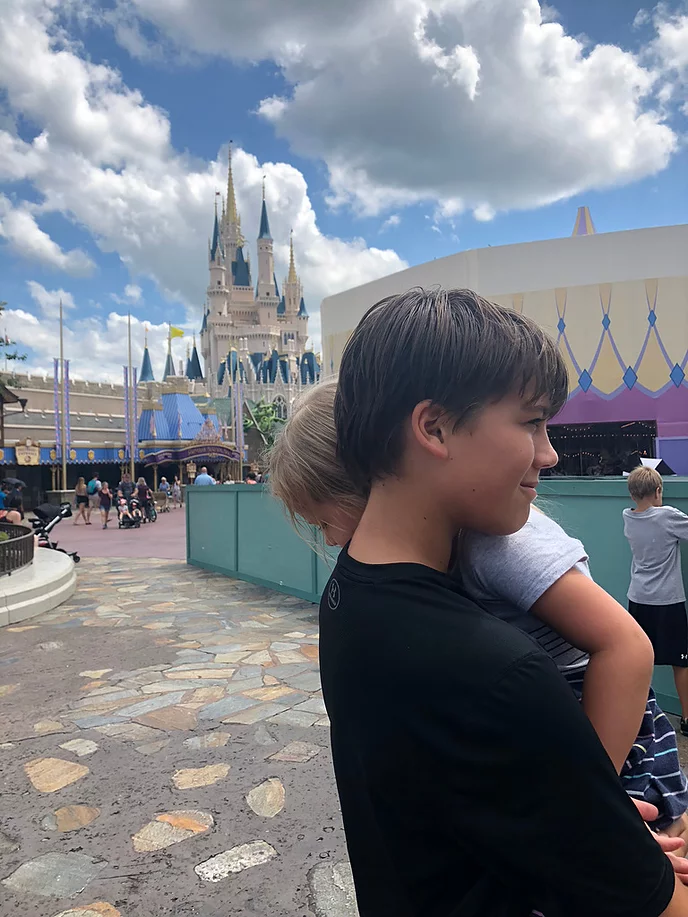 3. Find the lesser known, indoor play areas.
There are lots of indoor play areas at Walt Disney World, some that are not well known. For example, when you exit Mission:Space at Epcot, there is an indoor playground, video games, and more that my children love. Even if you aren't riding Mission:Space, you can enjoy this area for as long as needed! Just enter through the gift shop, and you will find yourself in a play area that you can make last as long or as little as you want.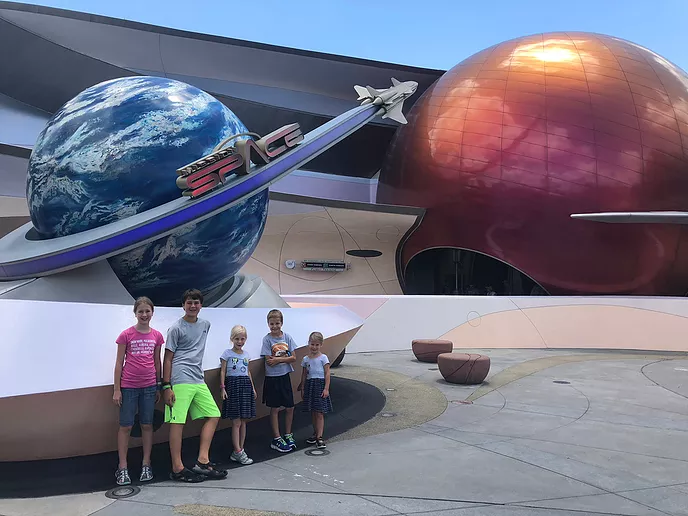 Also at Epcot, inside Innoventions, there are fun experiences like Colortopia, that you really just have to experience in order to understand. You receive magic paintbrushes that bring screens to life! It's one of my children's favorites, and I find that most people don't know that this whole area even exists. We have even eaten our packed lunch inside this area while watching educational videos about technology. Recently, we had a chance to participate in a new science show in this area, where kids can be picked from the audience to participate! This show is about 20 minutes, fully indoors and air conditioned, and really educational and entertaining. Definitely a Walt Disney World win for the summer!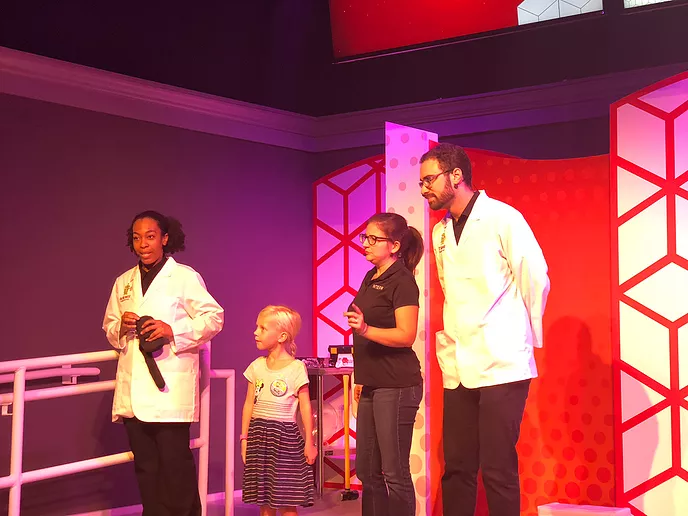 4. Watch the movies.
At Magic Kingdom, there is hardly ever a wait for the magical Philharmagic 3D movie. It has so many Disney classics, a wonderful soundtrack, and offers about 30 minutes of ice cold air!
At Epcot, look for the Pixar Short Films Fest, and enjoy the adorable world of Pixar, while also enjoying the air conditioning. At Hollywood Studios, the Star Wars short movie is a great option, which also offers video games in the waiting area. We often stop in the video game area just for a little break and for Mom to be able to catch up on her phone while the kids are entertained.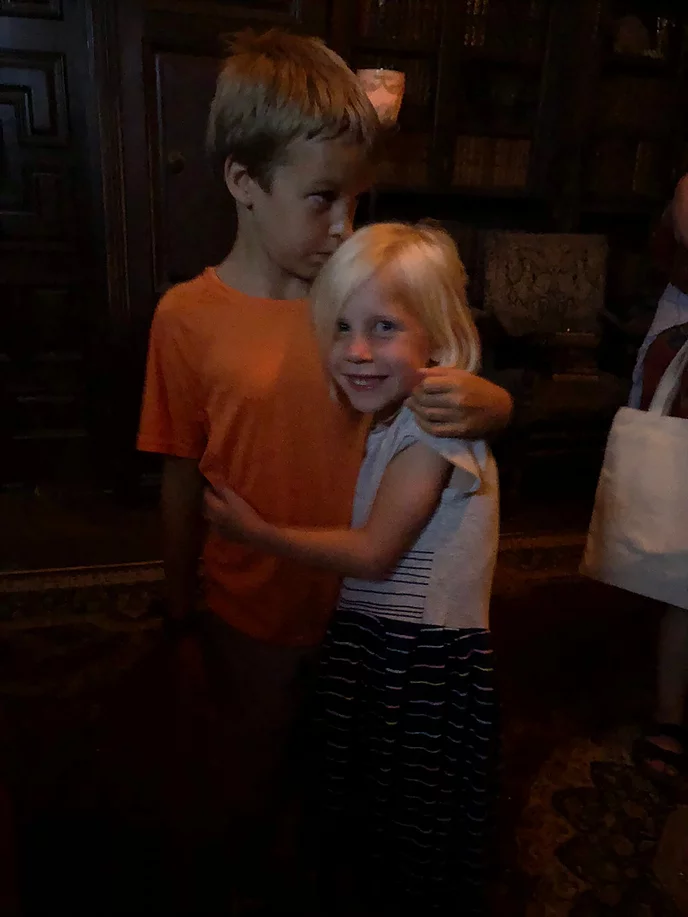 There are lots of indoor experiences at every park at Walt Disney World. Animal Kingdom has probably the most outdoor time of course, since it features so many live animals. But even at this park, there are plenty of indoor options, such as the Finding Nemo show, Festival of the Lion King, and so many more.
5. Get there early. Now get there 30 minutes earlier than you planned.
There are a few things you can count on for summer trips to Walt Disney World. It will be hot. There will be lots of people. And it will rain. Afternoon thunderstorms are almost guaranteed. A general rule in Central Florida (and probably everywhere…), is that the earlier you get there, the less crowded it will be. This is true at Walt Disney World as well. If you do "rope drop" (a Disney fan term for being there before the park opens), you will be in a sea of people. But once that crowd dissipates into the park, you will see the least crowds of the whole day, and the weather will be the most pleasant.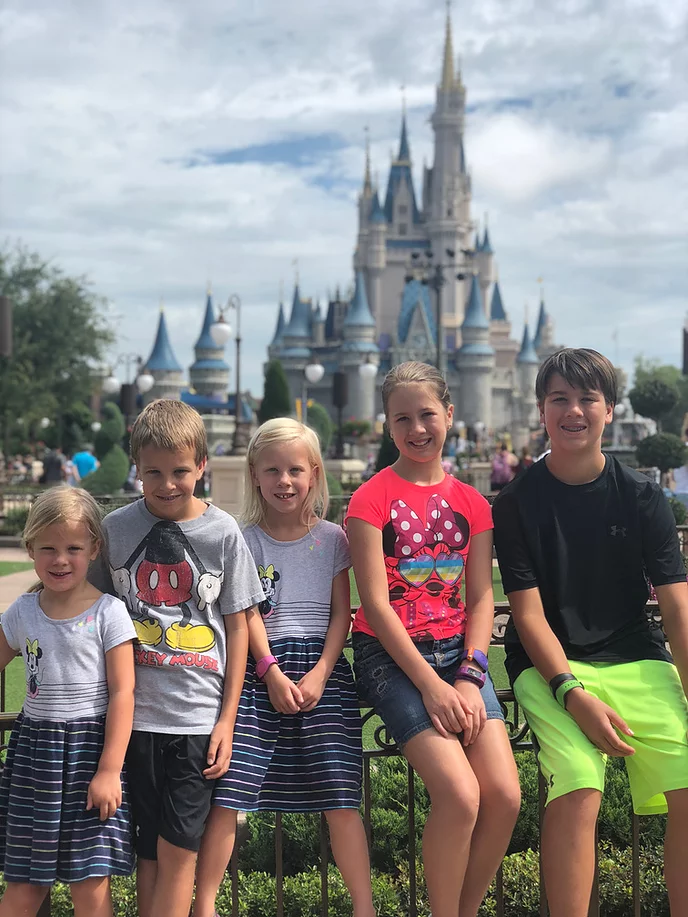 For night owls, this same phenomenon can also be true during late night hours at Walt Disney World. With 5 young children, this is usually not an option for our family at this time. But I have spent time at the parks with just one older child, or with friends, and it is also cooler, less likely to rain, and has lower crowd levels.
Walt Disney World in the summer is just as magical as any other time of the year, just in a different way. With a little bit of planning, you can have a magical time, and stay cool! Bring your cooling towels, water bottles, snacks, get up bright and early, and make wonderful memories with your family.
And remember, Disney fans don't sweat, it's just pixie dust.

You May Also Like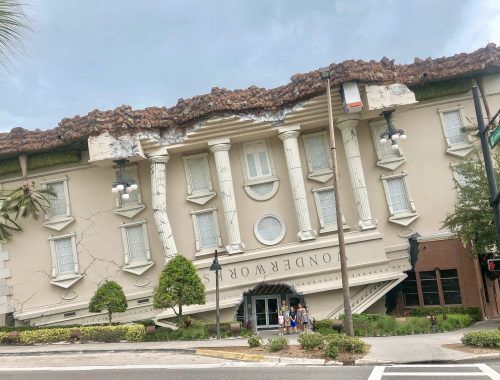 September 9, 2019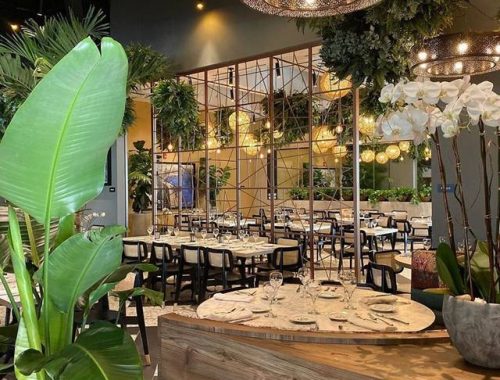 May 14, 2019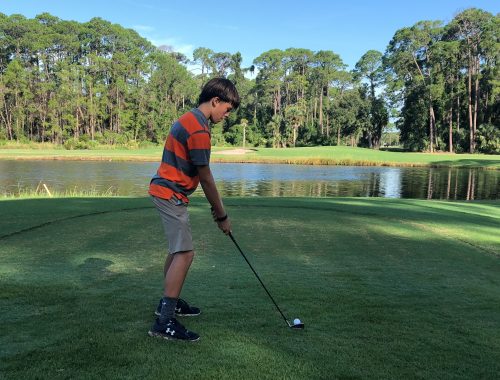 May 28, 2019