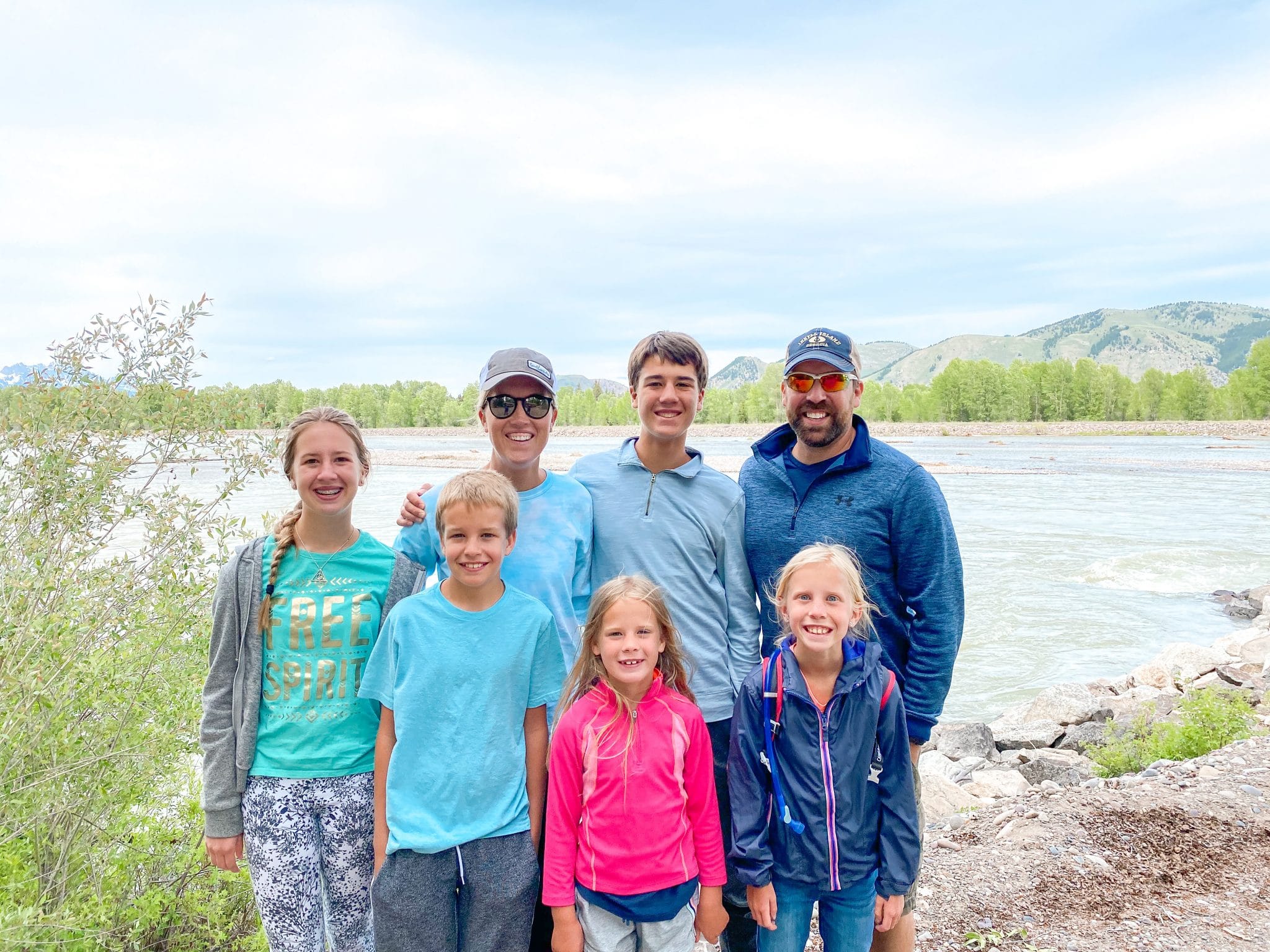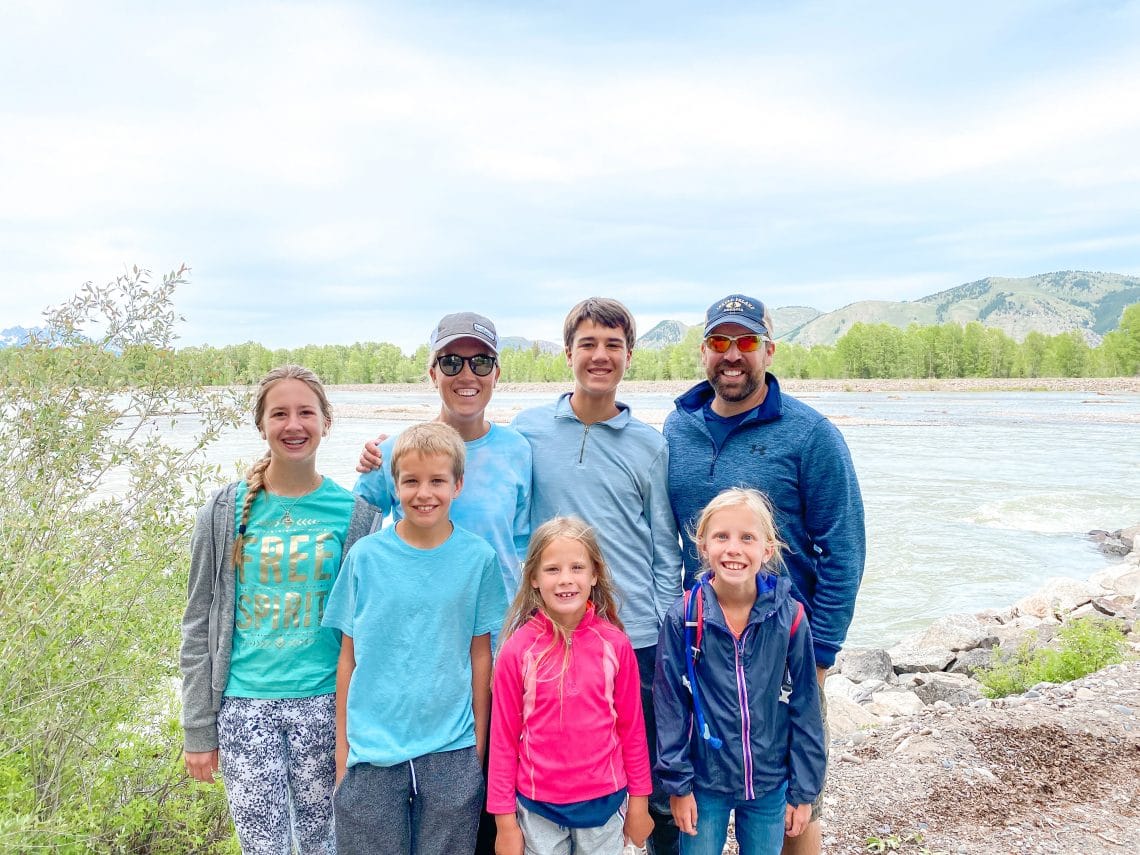 Rafting in Jackson Hole as a Family
June 25, 2020
Sharing is caring!
We've been on a thirty day road trip around America to visit as many National Park as possible. We are on a (slow) journey to visit all of the 62 National Parks as a family. One of the Parks that we visited is Grand Teton National Park. We spent a week in Jackson Hole, Wyoming, which has so many wonderful summer activities. And not only are there lots of amazing activities to do, they are also safe and in nature! If you're looking for where to go rafting in Jackson Hole with kids, you've come to the right place.
Rafting in Jackson Hole is the perfect family activity.
It may be true that whitewater rafting in Jackson Hole is more well known The Snake River is one of the most famous rivers for whitewater in the country! But for families, a more calm rafting adventure might be a better fit. Since our kids are ages 6-15, we have a wide range of abilities and comfort on the water. All of our kids are like little fish and can swim very well. But in Jackson Hole, on the Snake River, the water temperature in early Summer is around 40 degrees.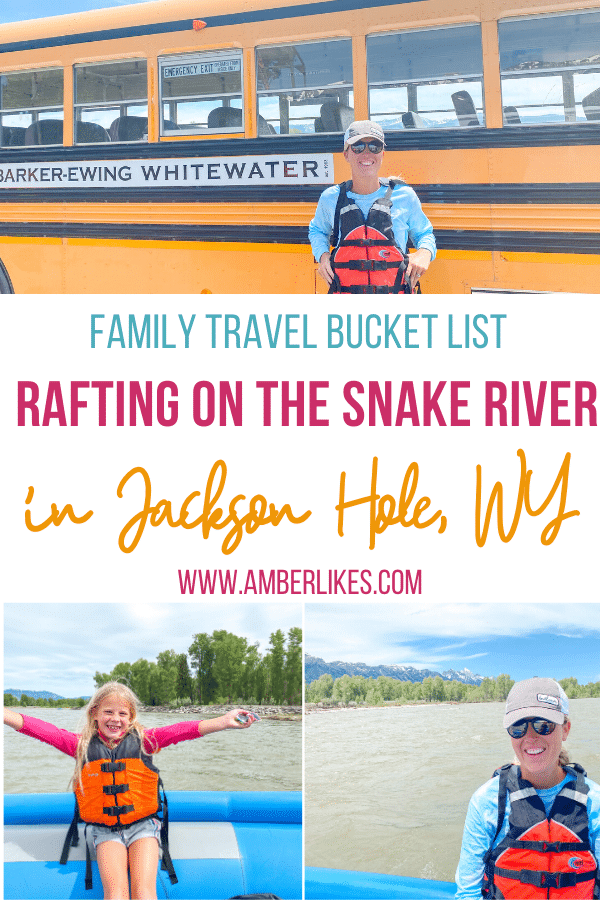 So whitewater rafting seemed a little too adventurous for our whole crew this year. But scenic rafting in Jackson Hole is the perfect family adventure! This is a calm, relaxing trip down the river. You have the chance to see wildlife, learn about the history and geography of the area, and explore Grand Teton National Park from the water. And you can't ask for a better experience than with Barker-Ewing Whitewater.
But what about social distancing?
We had the opportunity to be hosted for a family scenic rafting trip down the Snake River. And we were so impressed with the whole experience! If you are concerned about the pandemic, you can rest assured that Barker-Ewing is taking all of the necessary precautions to keep your family safe. Masks are required in the bus transportation, and all of the rafts, lifejackets, and surfaces are disinfected after each trip. Also, less people are booked on each raft in order to ensure social distancing. We felt completely secure that we were as safe as we could be on the water!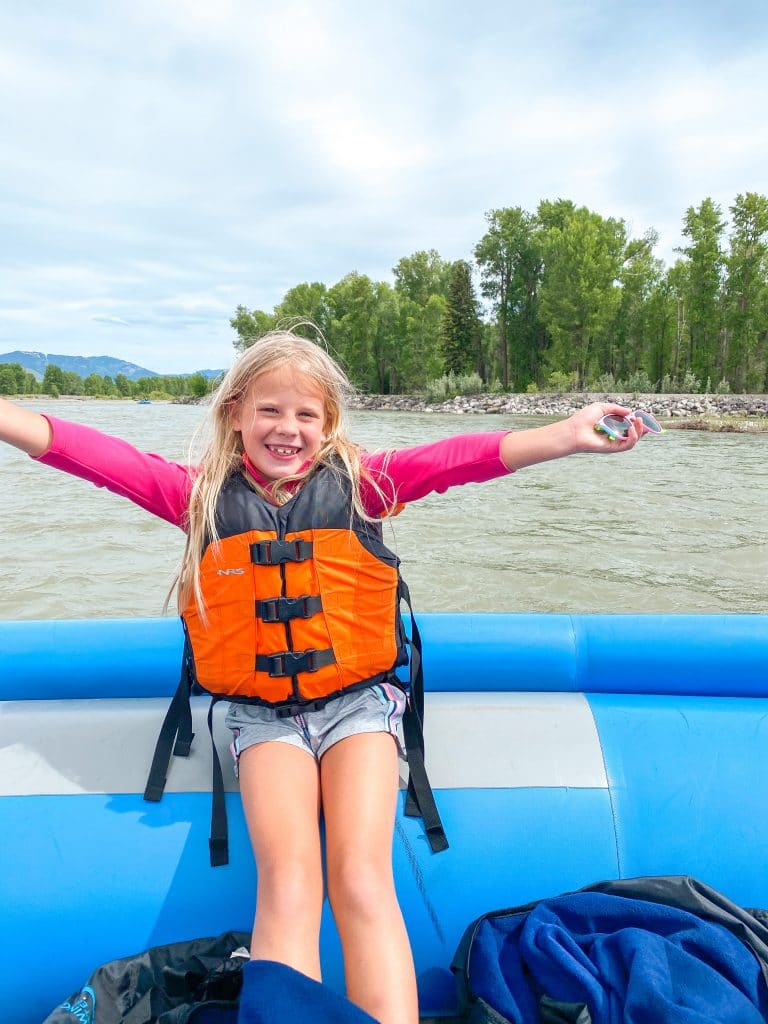 Why choose Barker-Ewing for rafting in Jackson Hole?
This company is very well known in the Jackson Hole, Wyoming area. They have been family owned and operated for 57 years! Check out all of these reasons you should choose Barker-Ewing:
What We Believe?
We believe in small trips, unparalleled personal service and going above and beyond for a greater overall experience. While we maintain one of the largest permitted whitewater rafting outfits in Jackson Hole, we do not believe in overfilling our rafts. We offer custom, manufactured rafts that provide not only a seat for each participant but room and comfort for the ride as well.
Belief in a relaxed pace, not a hurried trip. We believe in going with the flow of the river! Why hurry your experience on the water? In addition, we allow time at the end of the trip for you to change out of your wet clothes for a dry, comfortable ride back to Jackson.
What Sets Us Apart From Other Jackson Hole Rafting Companies?
We have an outstanding safety record. Just ask, or contact the Bridger-Teton National Forest for an unbiased response.
Our Teton Views Scenic Float Trip we are privileged to offer is in partnership with the historic Snake River Ranch. It is a trip unique only to us with an exclusive launch and landing that no other outfitter has access to.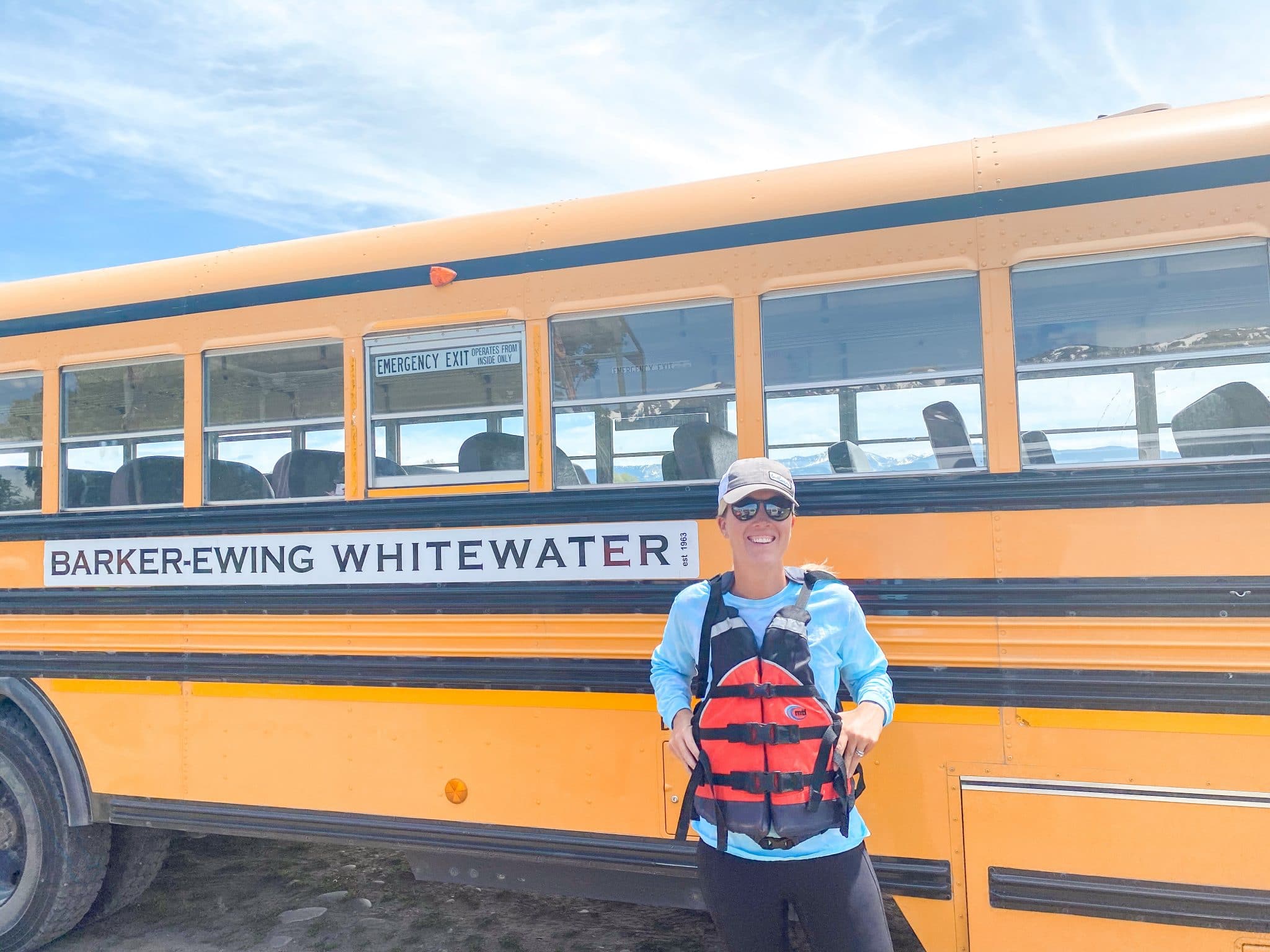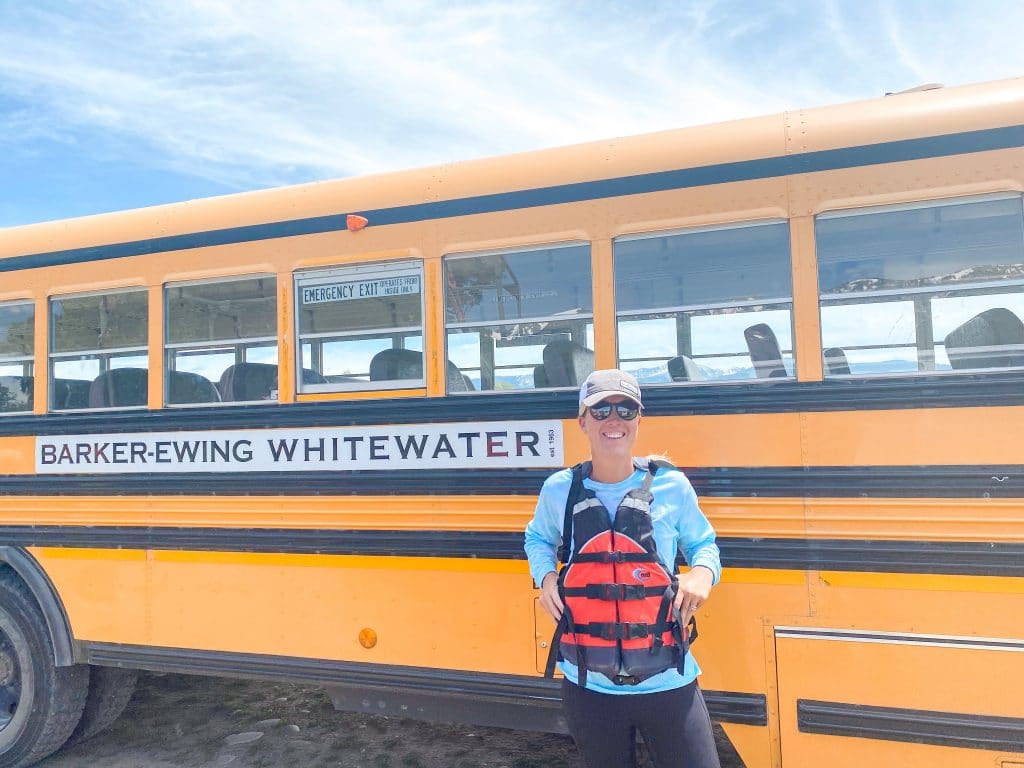 What can you expect on your trip?
For the scenic rafting trip, usually a meal is included in the trip. But during the pandemic, the meal can't be served. No need to worry! Depending on the time of year, your rafting in Jackson Hole will vary in length. From June 1-June 30, the 14 mile trip will take about 3.5 hours. You will start in the historic Snake River Ranch. And Barker-Ewing is the only company in Jackson Hole that has access to this spot! During your scenic float, you'll see other companies starting their journey about halfway through your trip.
We had the most amazing river guide. And he was so knowledgeable! He was very intentional about learning each of the kids names and learning more about them. He pointed out wildlife like bald eagles and showed us different parts of the Jackson Hole area. Rafting in Jackson Hole was even more enjoyable with our guide. We laughed and learned a lot about the Snake River. It was a wonderful experience!
Thank you Barker-Ewing for having us! And when you're in the Jackson Hole, Wyoming area, be sure to book a trip with this company. You won't regret it and you'll treasure those memories with your family for years to come!
You May Also Like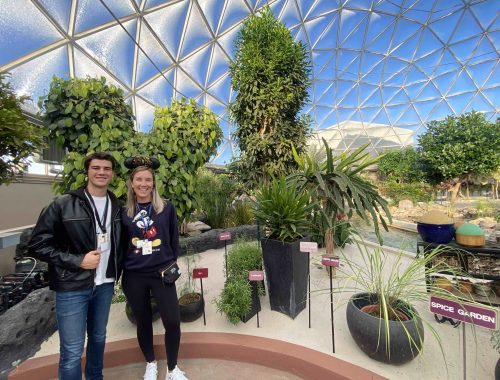 January 21, 2023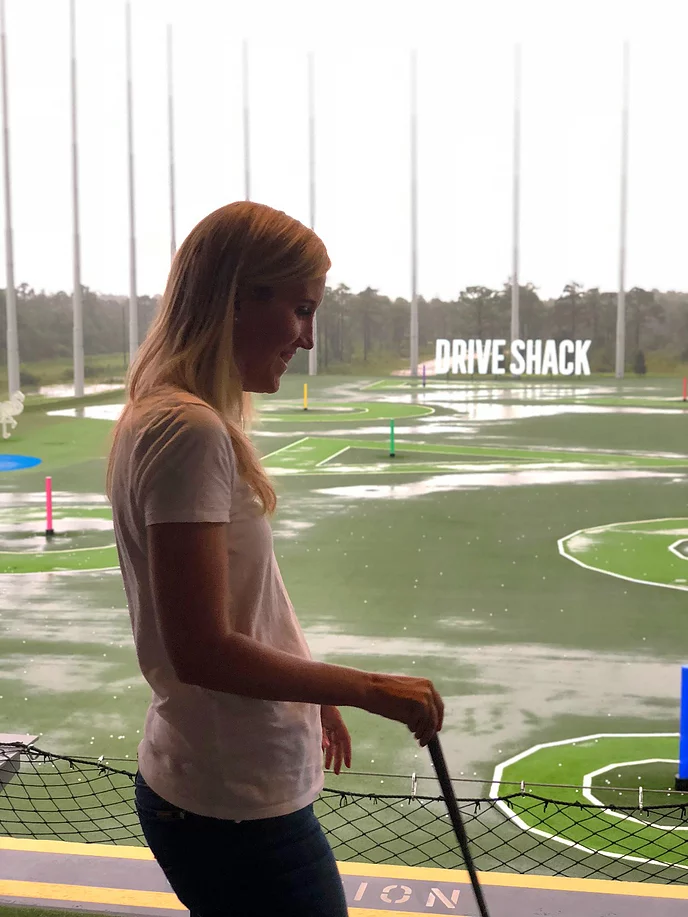 June 8, 2018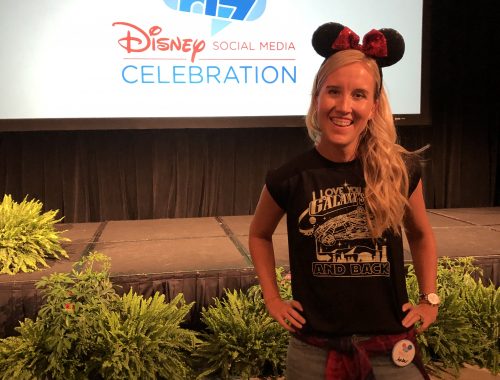 July 29, 2019