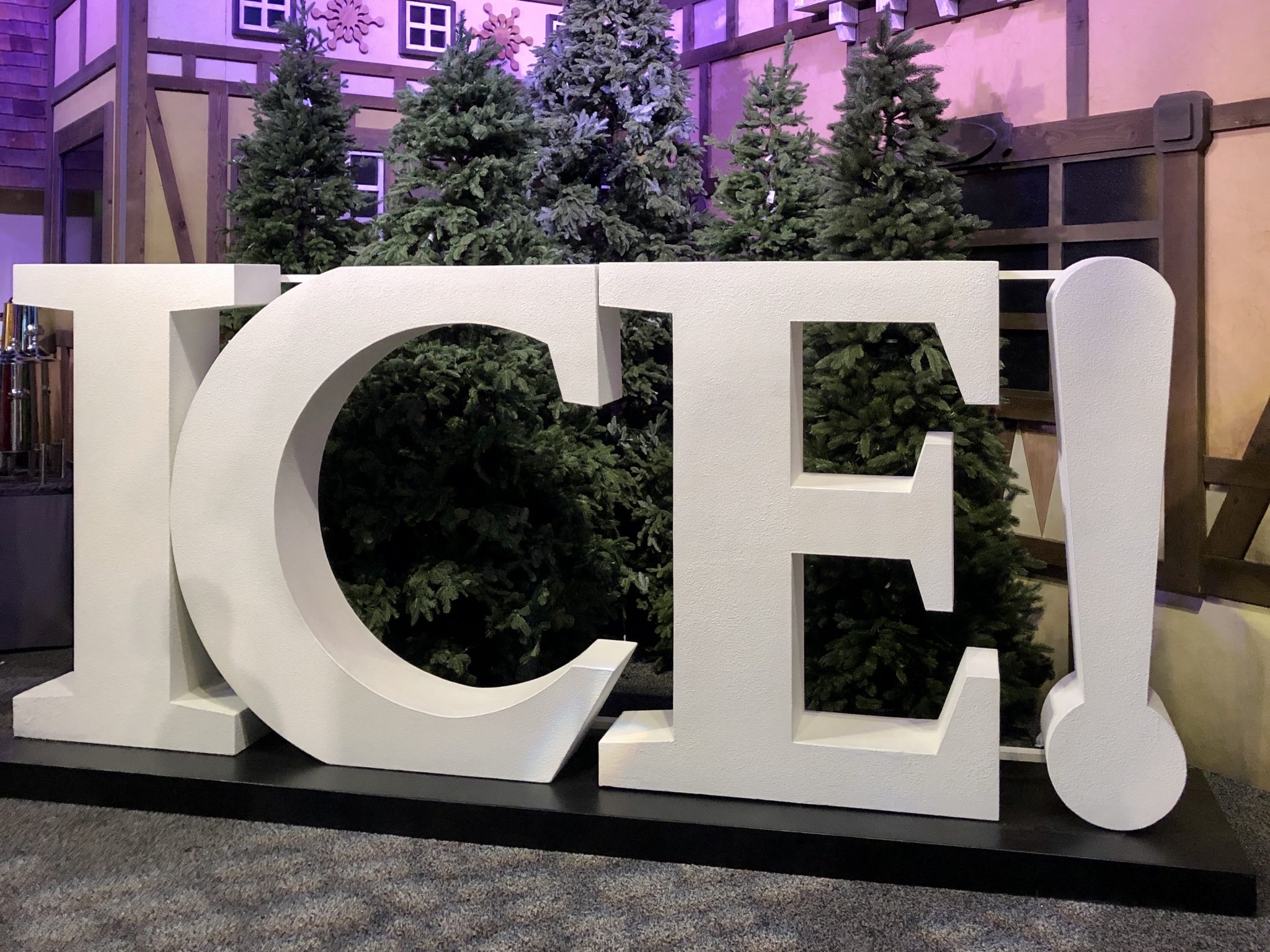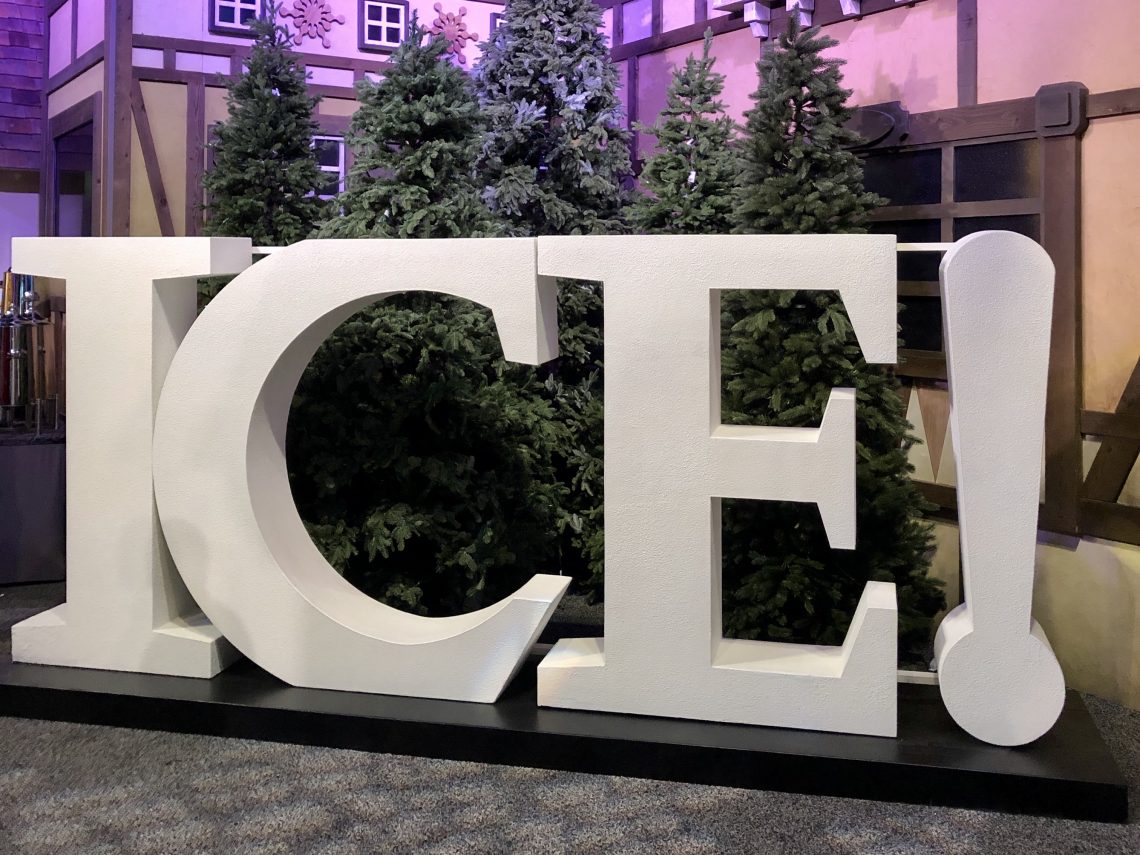 Gaylord Palms ICE 2019: Your Complete Guide
November 25, 2019
Sharing is caring!
Where can you find 9 degree temperatures in Orlando? Look no further than the Gaylord Palms Resort and Convention Center ICE exhibit! At this chilly attraction, you can find snow tubing, intricate hand carved ice sculptures, an ice slide, and lots more! I had the chance to visit during the media preview and I'm giving you all the details on whether Gaylord Palms ICE is worth your time and money. There are a lot of wonderful options for Christmas festivities in Orlando, so you need to know the details before you head over to the Gaylord Palms. To help you decide, here is your complete guide to this year's ICE, featuring the The Polar Express!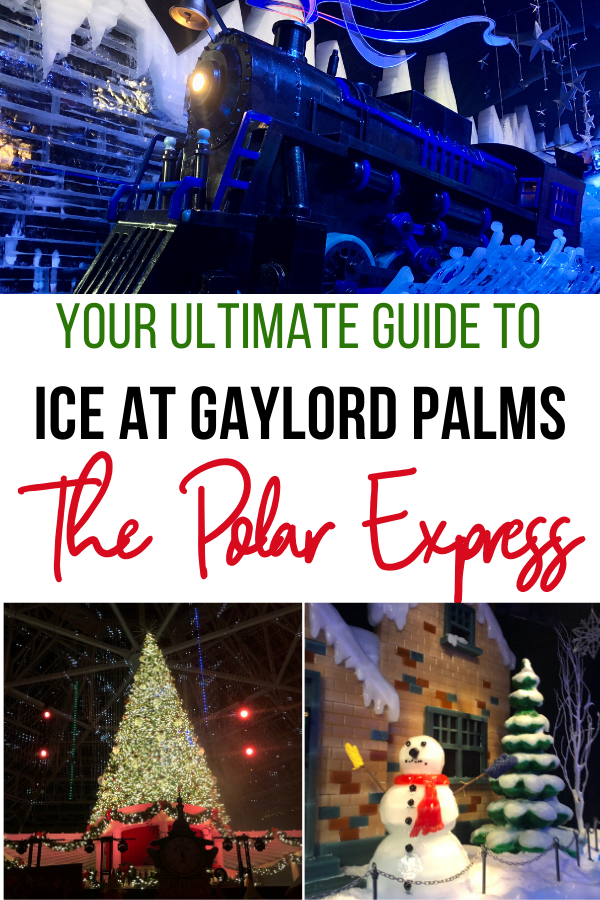 What are the details?
From an incredible land of ice and snow halfway around the world, a remarkably talented team of artisans travels to each Gaylord Hotels location to create the amazing ICE! attraction. The ice for ICE! arrives in approximately 36 truckloads over a 3-week period from an ice factory. There are two trucks a day for 15 days, which is about as fast as the ice factory can produce it. Large blocks of ice are delivered on pallets via refrigerated tractor-trailers and then moved into place by forklift. (Courtesy of Gaylord Hotels)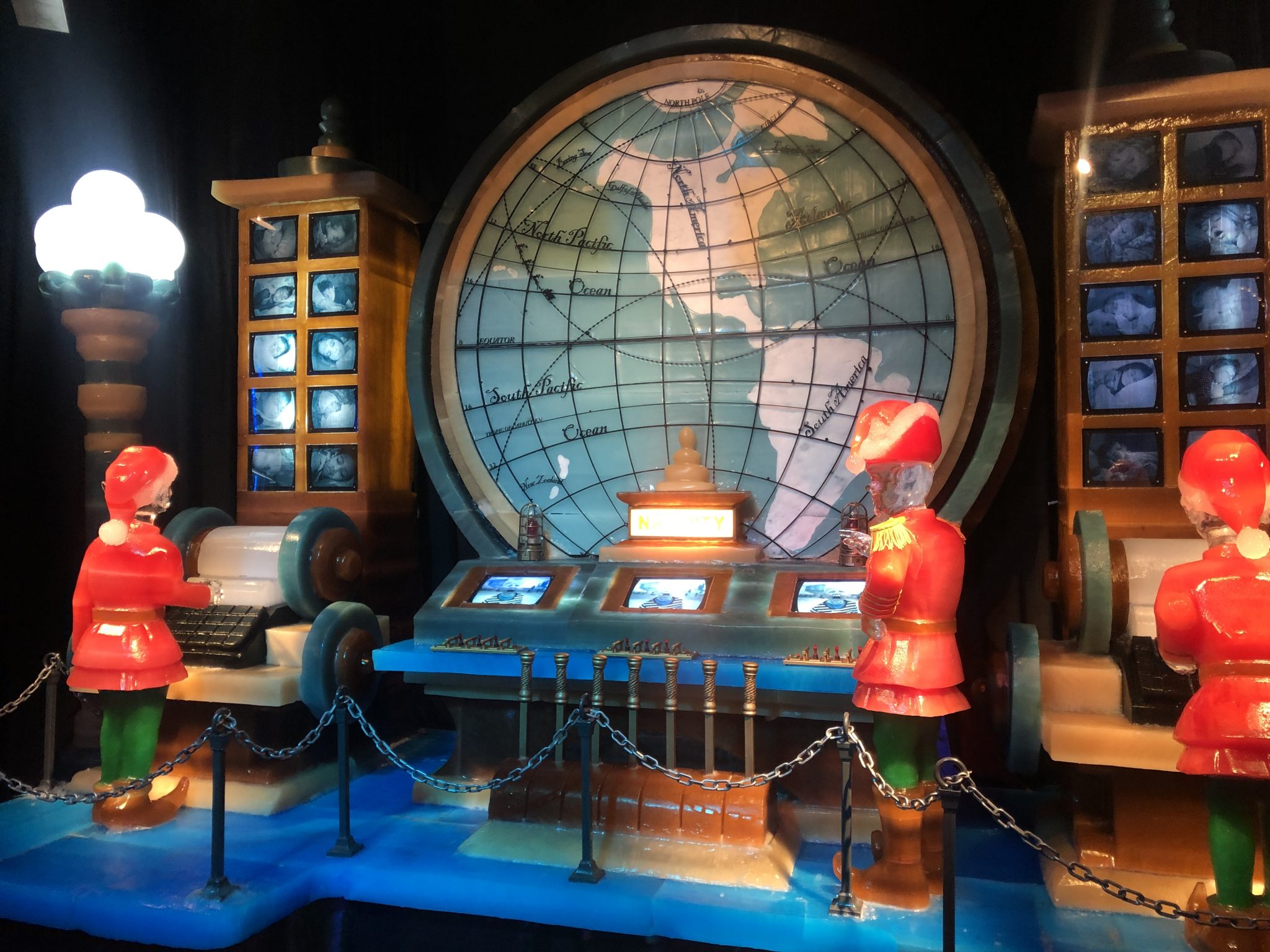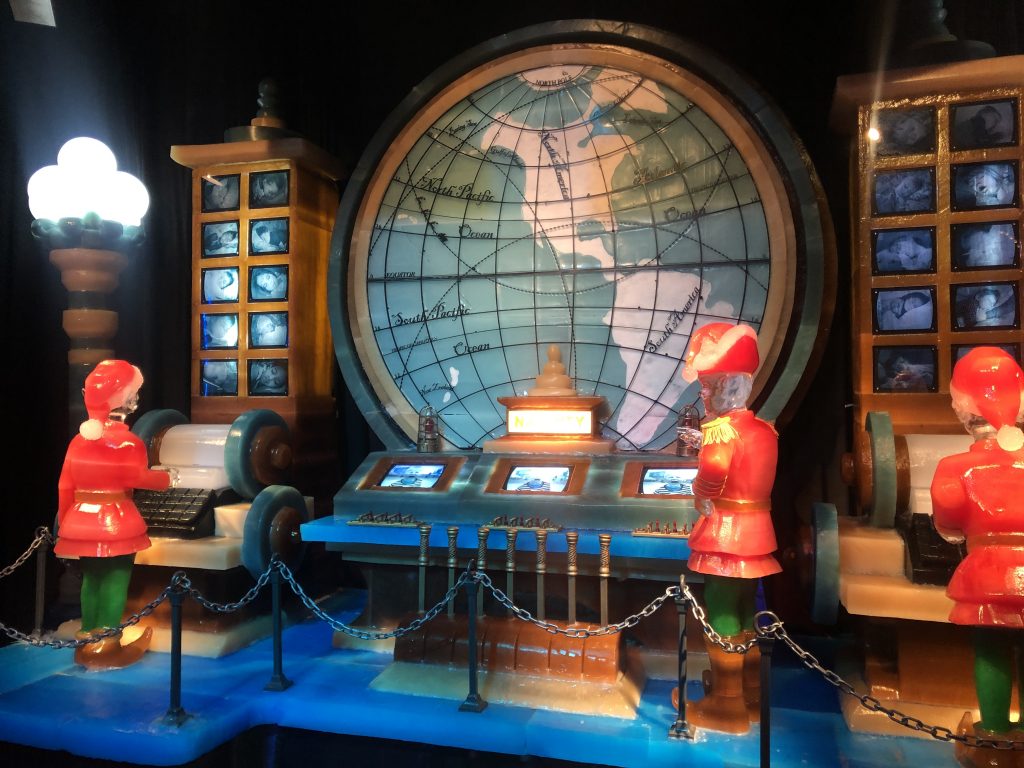 There are a lot of different options for purchasing tickets for ICE! There are several different packages and combos that can save you money. For just the basic entrance to the 9 degree ICE exhibit, the price starts at $14.99 per person. For just this part of the experience, you should plan to spend around 30 minutes or so. Since it's actually so cold in there, it's hard to spend much more time, especially if you have little ones. If you want tickets for every single thing that's offered, there's a Platinum combo ticket that costs $112+ for adults. These include:
ICE! featuring THE POLAR EXPRESS™
Snow Tubing
Secret Santa Scavenger Hunt
Chill Pass
Gingerbread Decorating Corner (2-cookie kit per Person)
Santa's Snow Throw (One Bucket of Snow Balls per Person)
Sugary Sweet Storytime
Mrs. Claus' Christmas Traditions
The Elf Training Academy
Hot Chocolate
Pre-paid Short-term Parking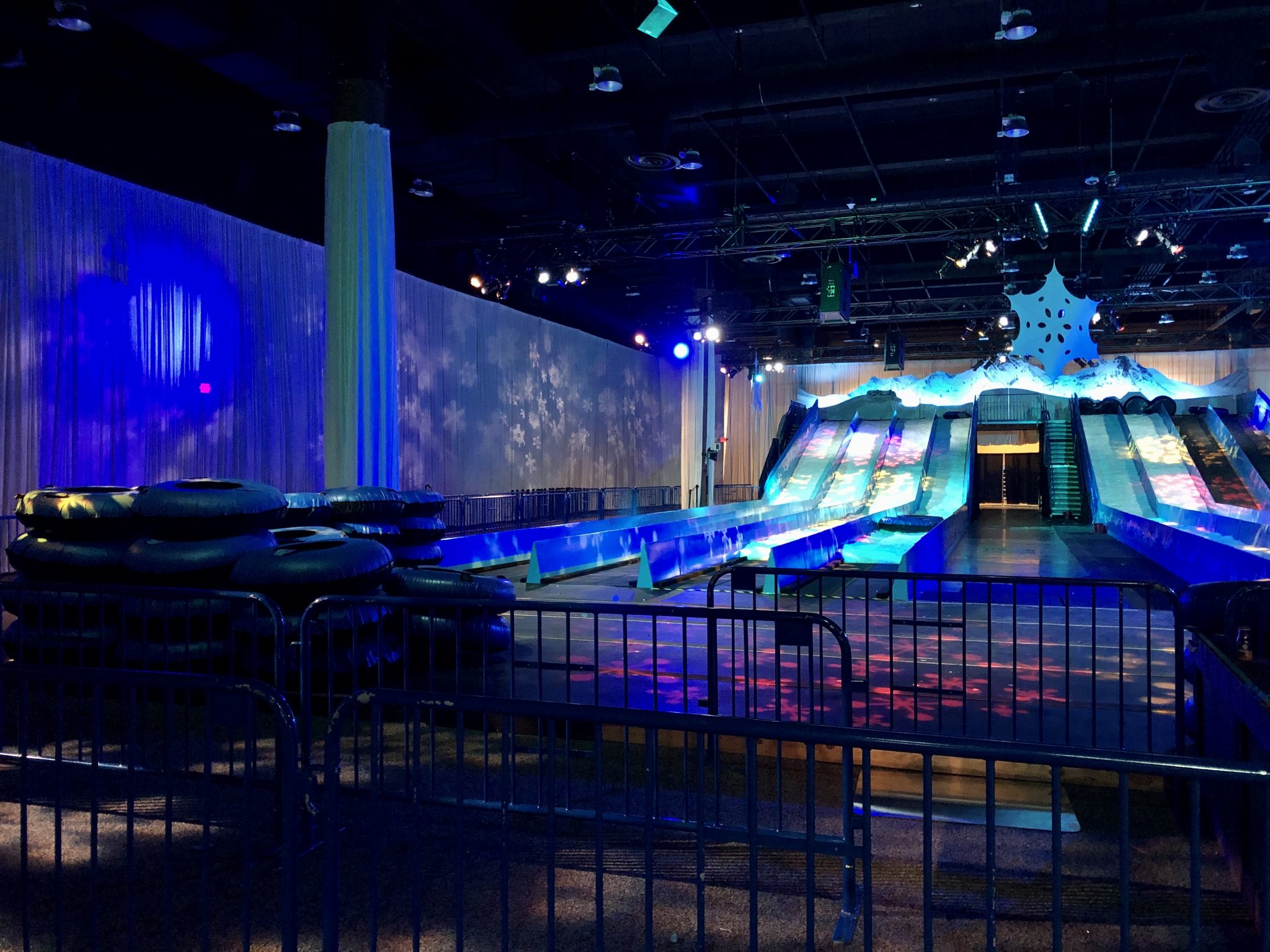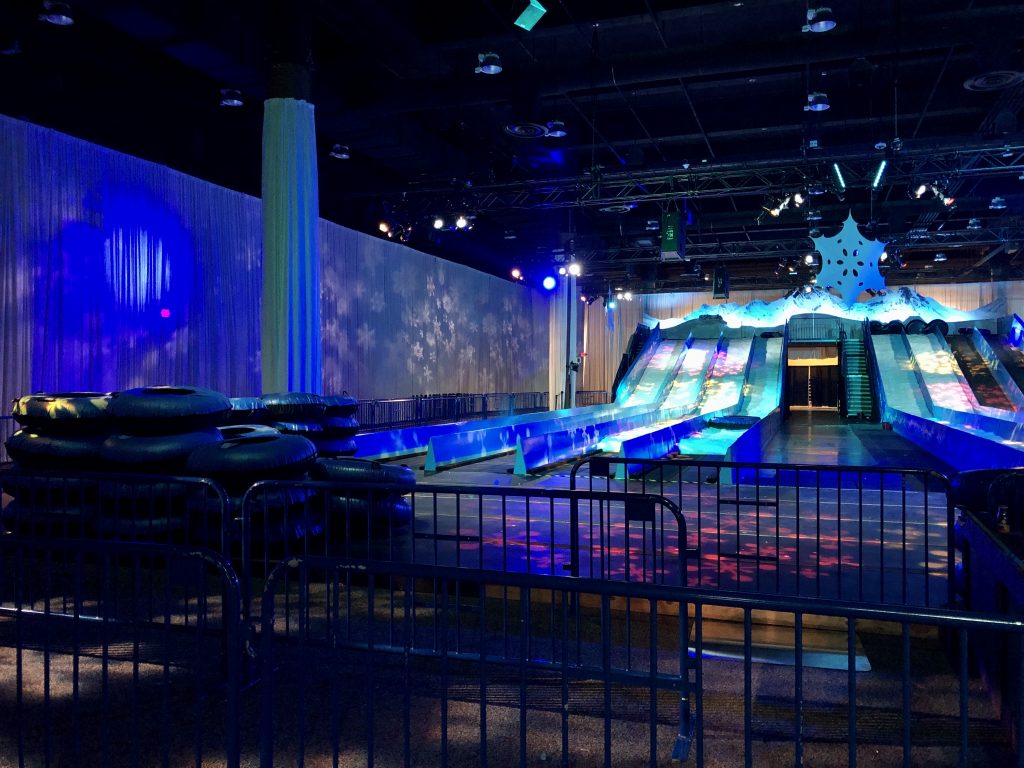 How do you stay warm in ICE?
You are required to wear closed toed shoes. You will also be given a parka, which is required to wear during your tour of ICE. However, you should also bring your own hat and gloves if you easily susceptible to cold temperatures. This is especially important if you have kids with you! I've visited in the past with little ones, and have had to leave very quickly because we weren't prepared for the extreme temperatures. It's actually 9 degrees, and it will certainly feel like it!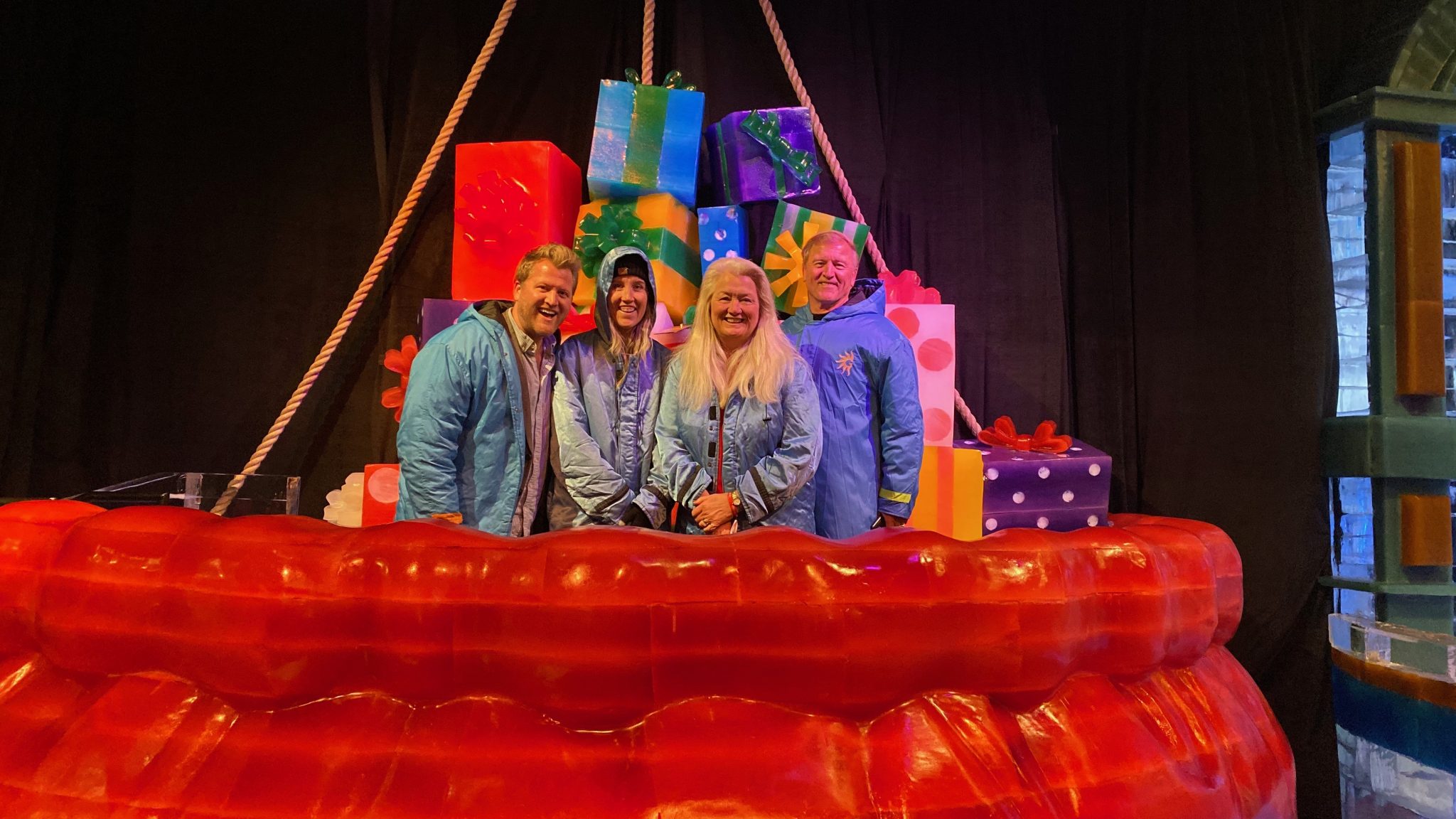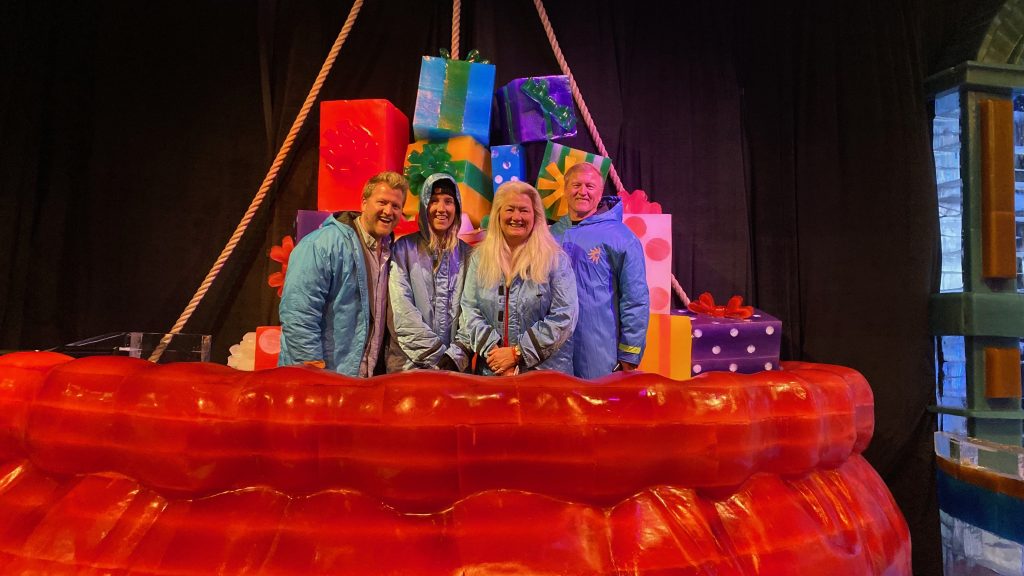 What can I expect when I visit Gaylord Palms ICE?
As I shared, ICE is hand sculpted ice sculptures that tell the story of The Polar Express. This is done through colored ice, lighting, and incredible creations that you have to see to believe. When you walk through Gaylord Palms ICE, there are photo opportunities, an ice carving demonstration, and amazing artistry. You will want to bring your camera or phone fully charged, since the cold drains your battery incredibly quickly!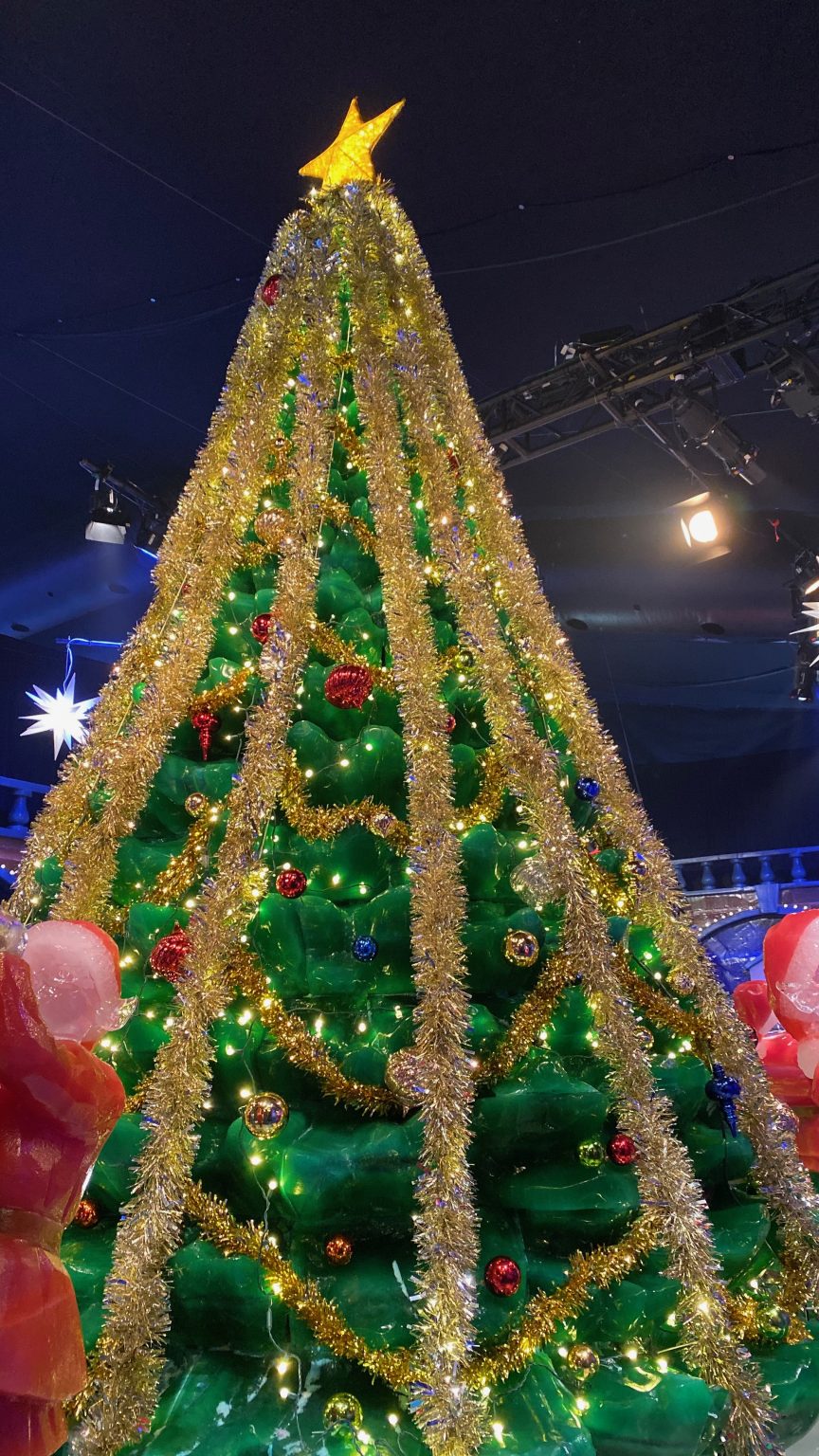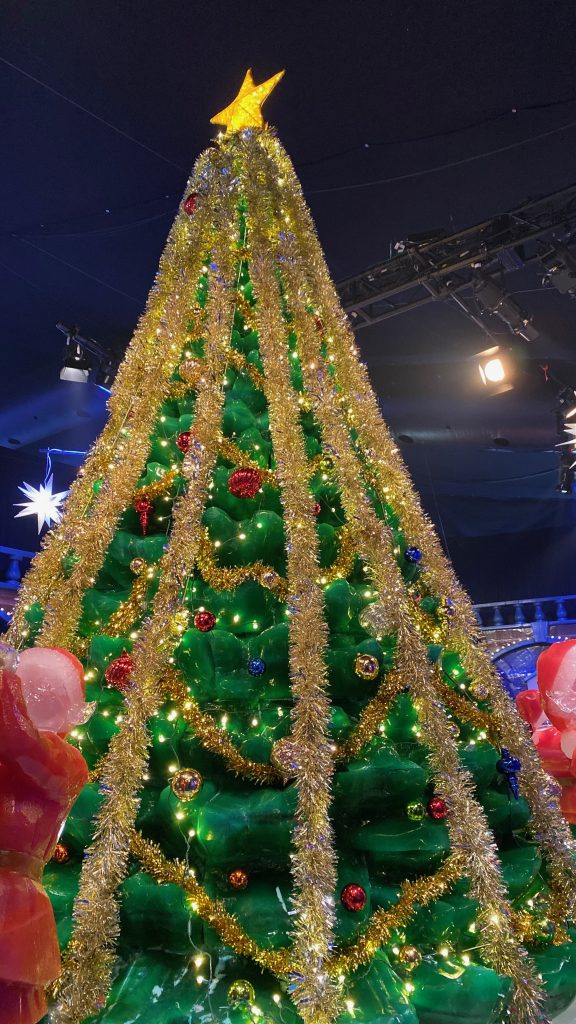 From Gaylord Palms:
ICE! is back at Gaylord Palms with an all-new theme featuring THE POLAR EXPRESS™. Take a journey of imagination through this heart-warming story as a young child embarks on a magical adventure to the North Pole while learning about friendship, bravery and the true spirit of Christmas. Experience this adventure through hand-carved sculptures and displays made from more than 2 million pounds of ice.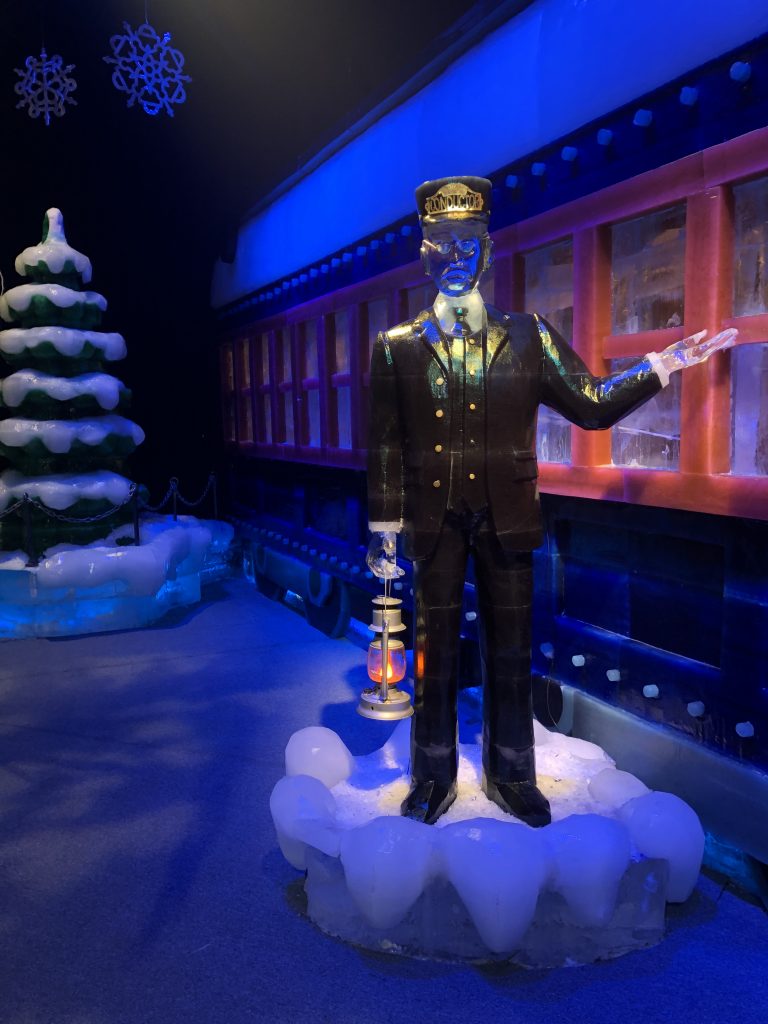 What else can I do besides visit ICE?
There are so many more activities at Gaylord Palms for Christmas in addition to ICE featuring The Polar Express!
New this year is the Elf Training Academy! Little ones can enter the alpine workshop and become one of Santa's helpers in this experience. A toy maker will help guests decorate their own ty and create a souvenir to bring home or give to someone as a gift.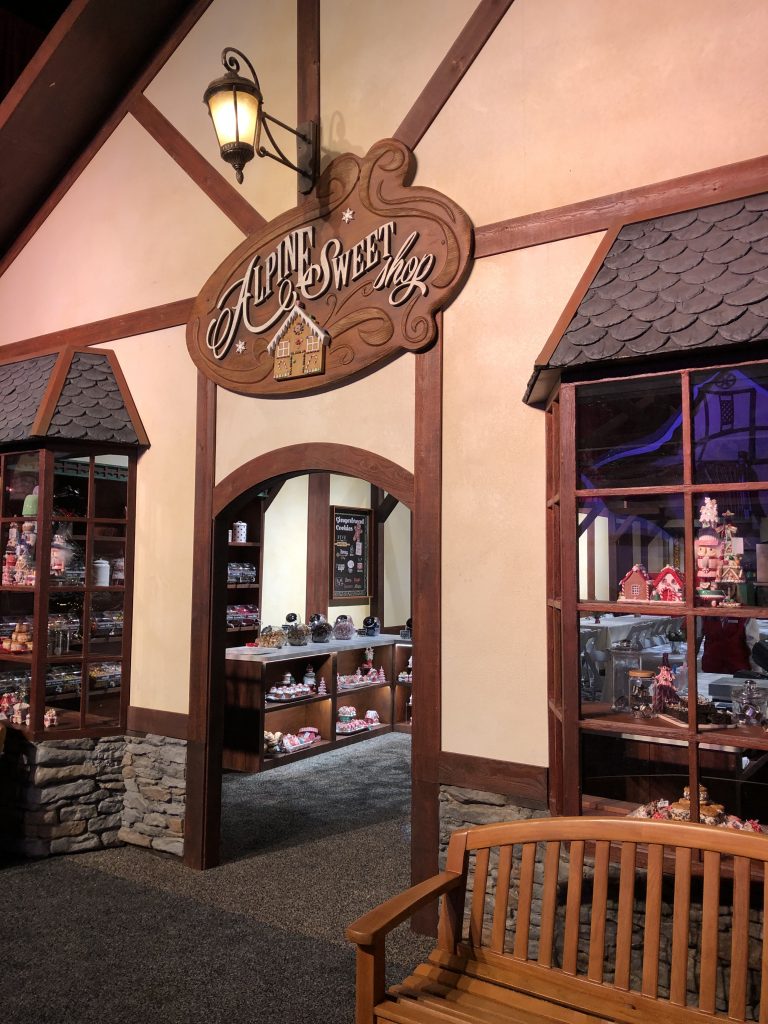 You can also get photos with Santa, decorate gingerbread, experience a Sugary Sweet Storytime in the village of The Nutcracker, go snow tubing, throw a bucket of snow balls in the Snow Throw, complete a Secret Santa Scavenger Hunt, and complete a Build-A-Bear in a festive theme! There's also a Naughty or Nice Escape Room and a Elf on the Shelf Character Breakfast for additional fees as well.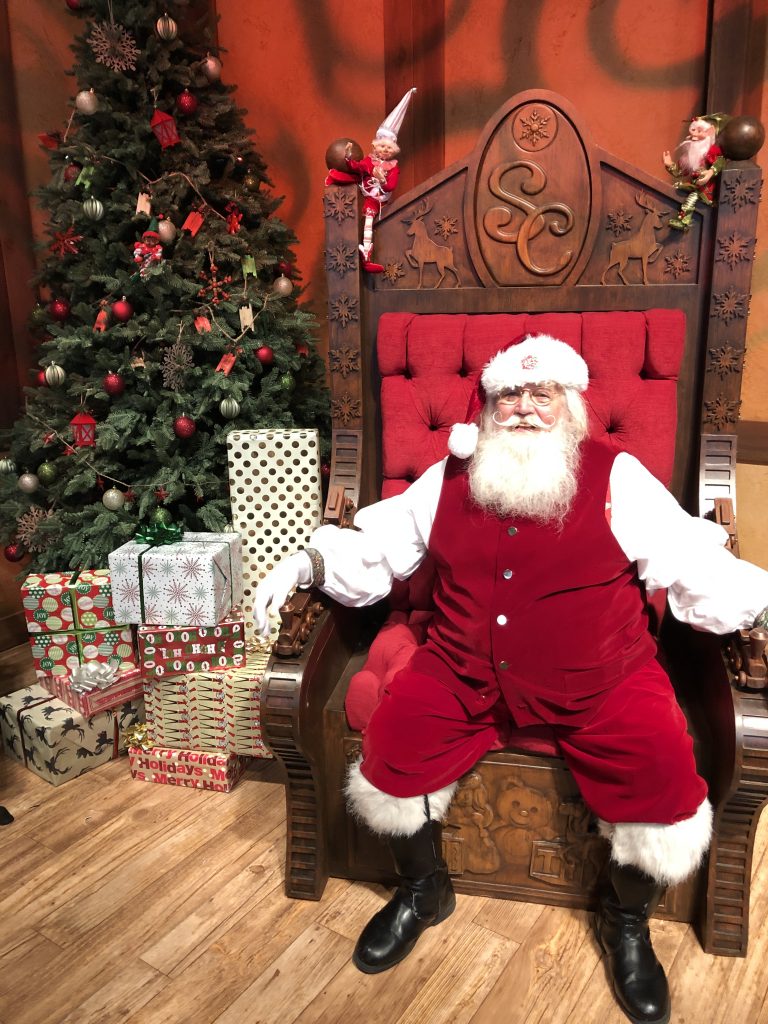 You can also enjoy a Mrs. Claus Christmas Traditions show that includes cookies and milk with Mrs. Claus. This 30 minute show also includes readings of holiday classics and singing Christmas carols. All of these activities are additional fees, but can be included with various combo tickets at Gaylord Palms ICE 2019.
Is there anything that's free at The Gaylord Palms for Christmas?
There is actually! We enjoyed a special preview of the Cirque Dreams Unwrapped stage show, and if you've ever seen another Cirque du Soleil show, you know these do not disappoint! This Cirque show is specially Christmas themed, and shortened for several showings and younger, shorter attention spans. It's a great first introduction to all that Cirque means! This show is completely free for general seating and also offers guaranteed seating for an additional fee.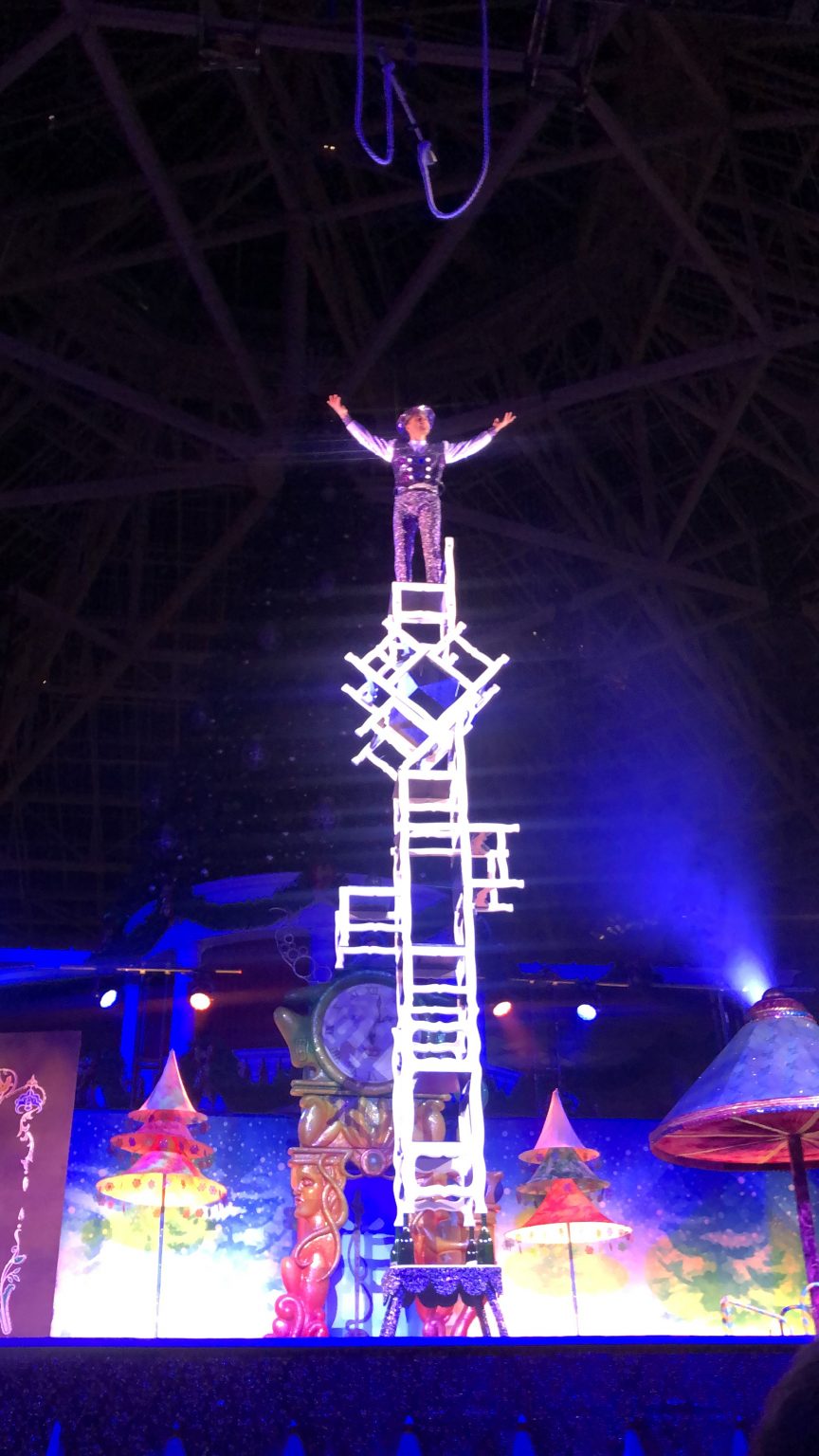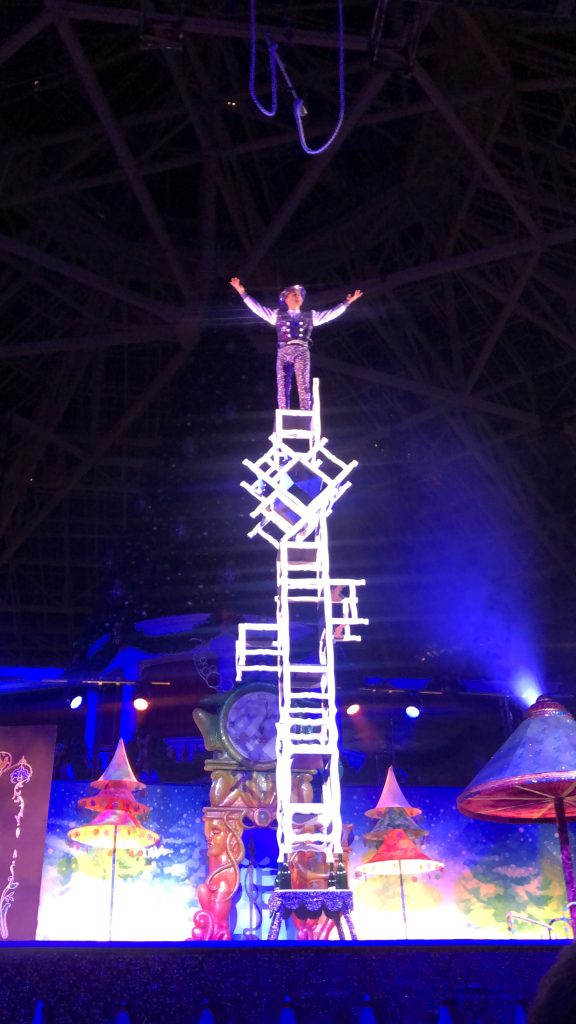 You can also enjoy the Christmas Tree Trail for free, which includes 9 Christmas trees in the atrium of the Gaylord Palms. At the Reindeer Express Post Office, you can send a letter to Santa! You can send your special letter to the North Pole from this location.
Finally, you can enjoy two other amazing shows in the lobby. First, there's the #LIT Light show that takes place in the Emerald Plaza, in the atrium. This is an amazing light show that you really have to experience to appreciate! Second, you can enjoy The Greatest Story Stage Show, which features a multicultural celebration of the story of Christ. Six storytellers come together to share this story of faith, hope, and joy for the world.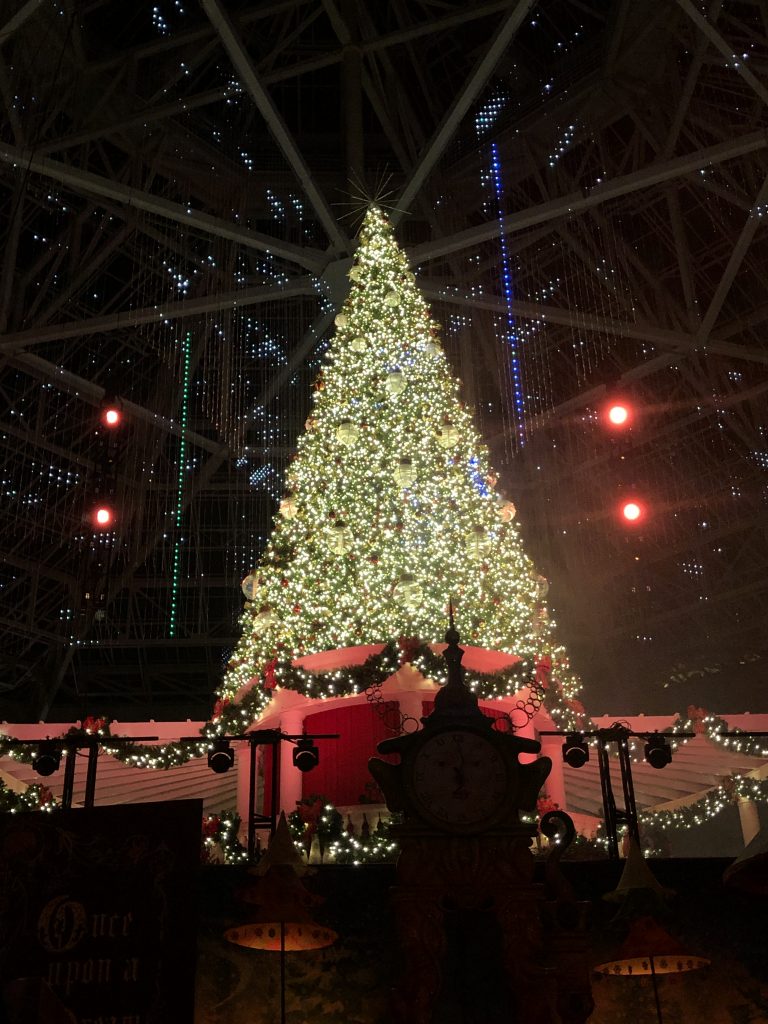 Gaylord Palms ICE 2019
We loved snuggling up together in those 9 degree temperatures and appreciating the artistry of 2 million pounds of carved ice! The Polar Express theme was beautifully done and each year, Gaylord Palms seems to make the theme better and better. If you are spending your Christmas in the Sunshine State, there's no better way to experience the cold of the North! There aren't many places where you can experience a two story snow tubing hill in Orlando. Head over to Gaylord Palms ICE 2019 to experience the magic and wonder of ice in Central Florida!
You May Also Like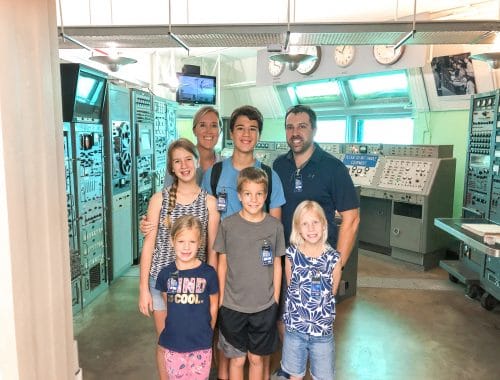 November 12, 2019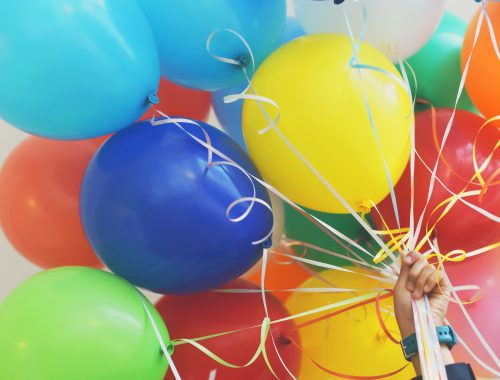 April 3, 2020