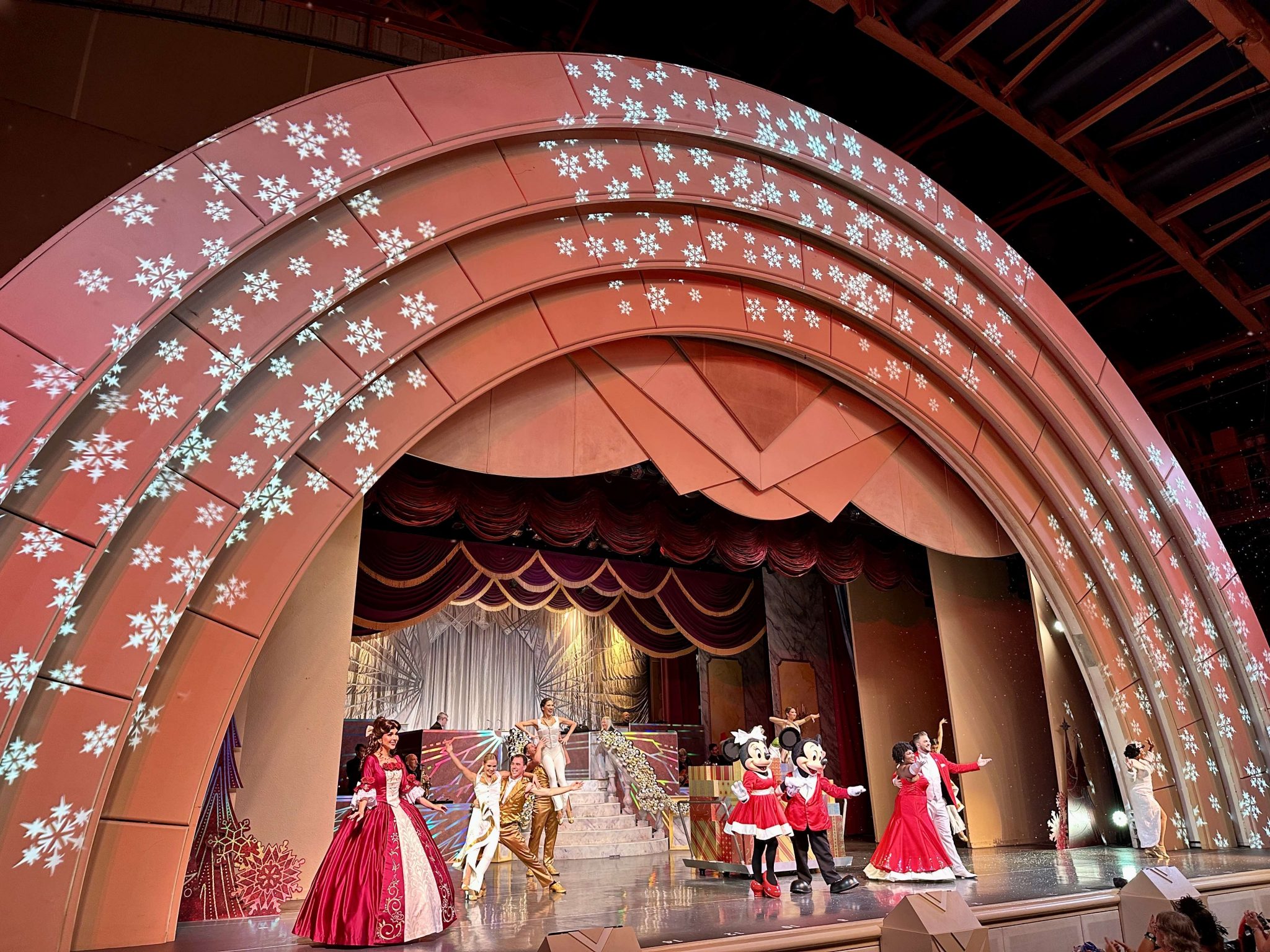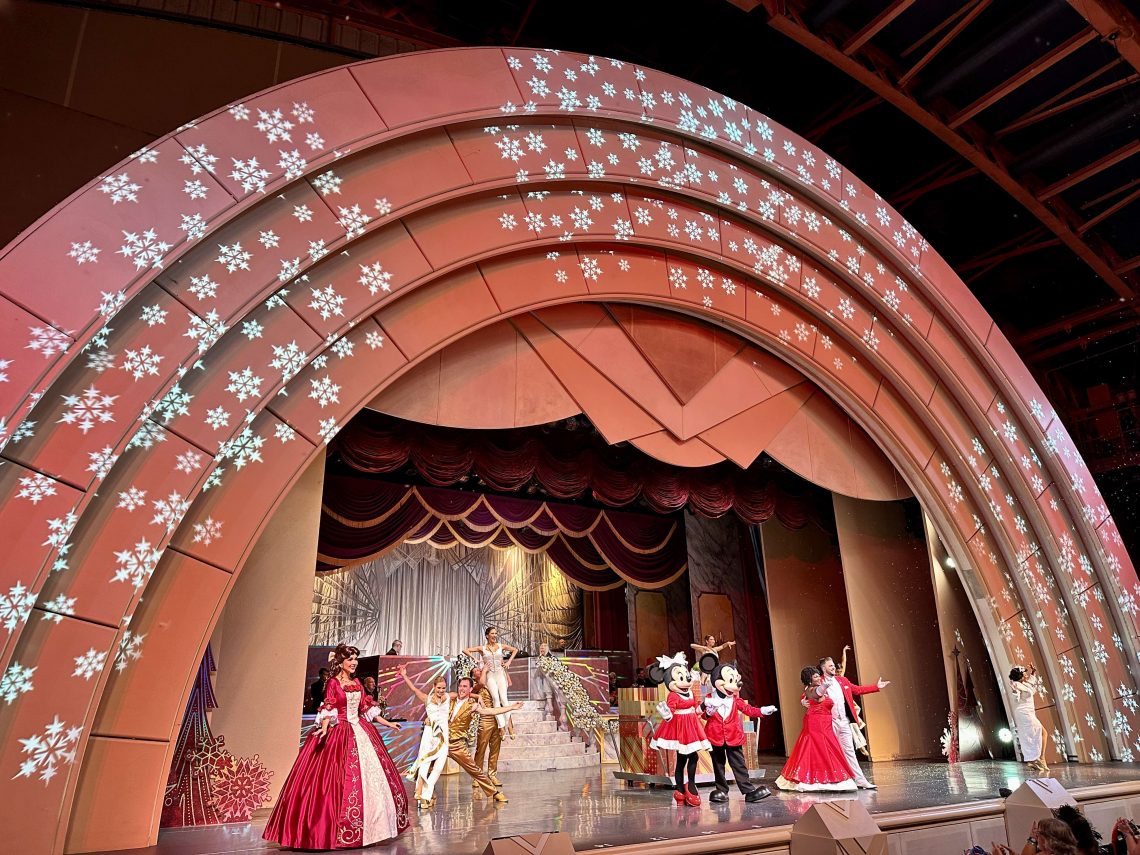 Jollywood Nights is Here! Full Guide and Review
November 14, 2023
Sharing is caring!
Jollywood Nights is a brand new event at Disney's Hollywood Studios. Find all the details!
There are some classic Disney holiday experiences. You may have already read my post on Mickey's Very Merry Christmas Party. And I cannot tell you how much we love that event! From snow on Main Street to the parades to the cookies and hot cocoa, there's so much to love. Since Jollywood Nights is brand new, no one knew what to expect. So when my oldest son asked me if I wanted to go to opening night with him, I jumped at the chance! We bought tickets months ago and were so excited when the day arrived! So keep reading to find out everything you need to know about Jollywood Nights at Hollywood Studios.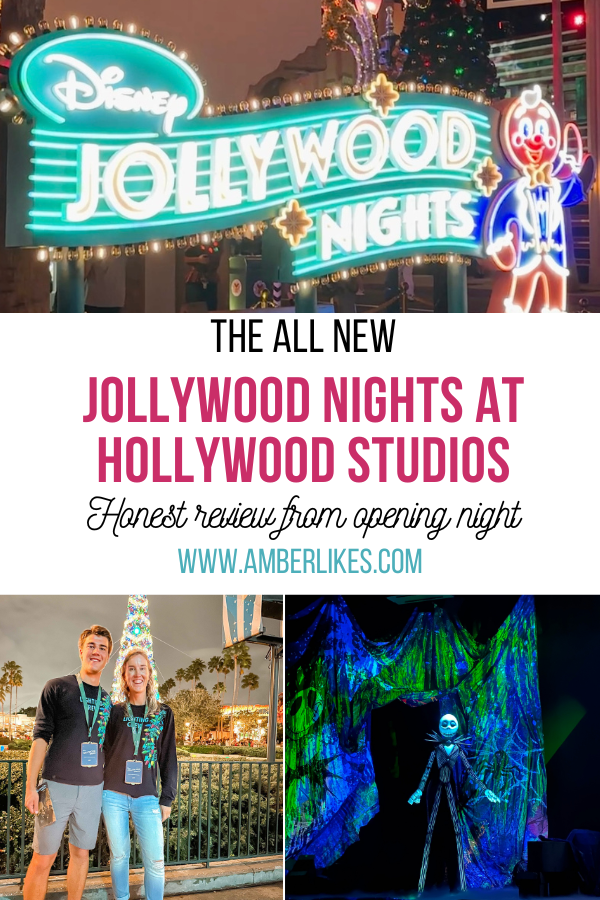 What exactly is Jollywood Nights?
Several years ago, The Osborne Family Spectacle of Dancing Lights was my very favorite holiday event. Noah and I attended the very final night of that show. And we both cried when the music played and the lights danced for the last time. So when a new holiday event arrived at Hollywood Studios, we were all in! Disney's Hollywood Studios has always been very special to Noah and me. So there's no chance that we would miss the new Jollywood Nights!
So here are the details:
This event takes places through December 20 on select nights.
Several nights are already sold out.
Ticket prices range from $159 to $179.
This is a hard ticketed event, purchased separately from regular day admission.
Event runs from 8:30 pm to 12:30 am.
Event includes two special stage shows.
Set of two coasters given at park exit.
No holiday twists on attractions.
Rise of the Resistance is available via virtual queue.
Includes lots of holiday characters, including Powerline Max and Phineas and Ferb.
Festive holiday treats available for purchase.
PhotoPass locations available for festive shots and videos.
PhotoPass is included with your event ticket purchase.
No complimentary food or drink.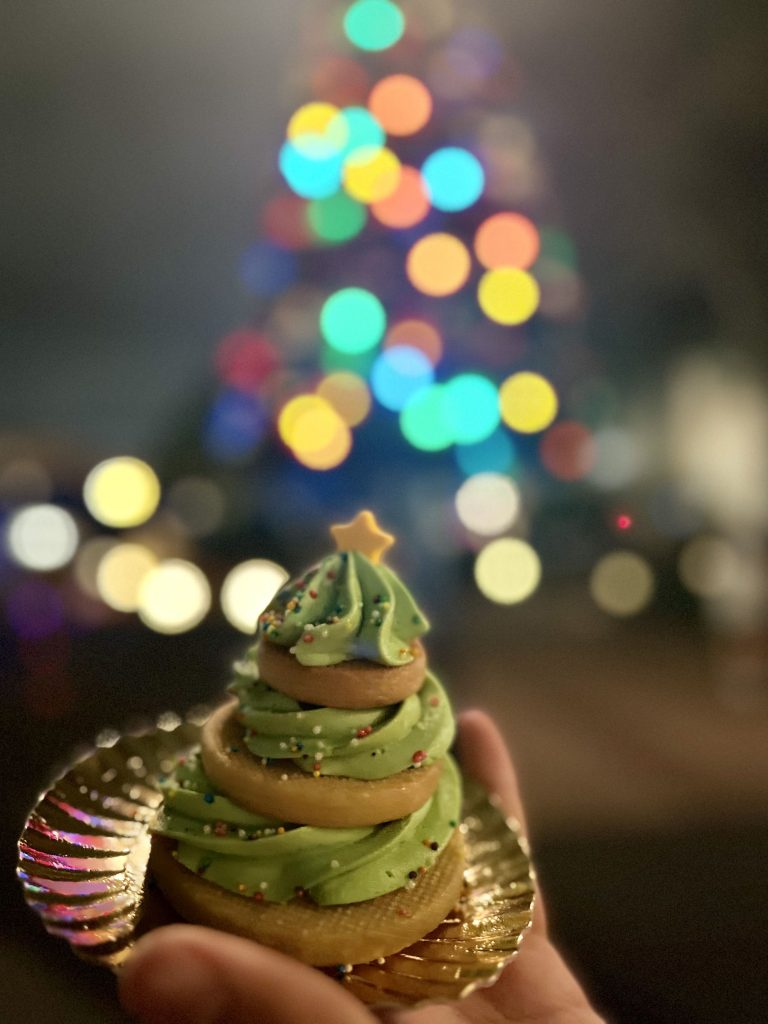 To be honest, there have been mixed reviews on this event. Since it's only happened once ever, I'm sure some things will improve in terms of lines and wait times. And this event is much more geared towards adults than children. However, if your kids are really in love with characters, and also don't mind waiting for them, they will see lots at Jollywood Nights!
Jollywood Nights Shows Explained
There are two new shows for this event. And also a returning favorite. But I need to confess something. I've never seen Tim Burton's, "The Nightmare Before Christmas." But my son has seen it and loved it! So the first thing we did at Jollywood Nights was attend the show dedicated to this movie. Read more about this show: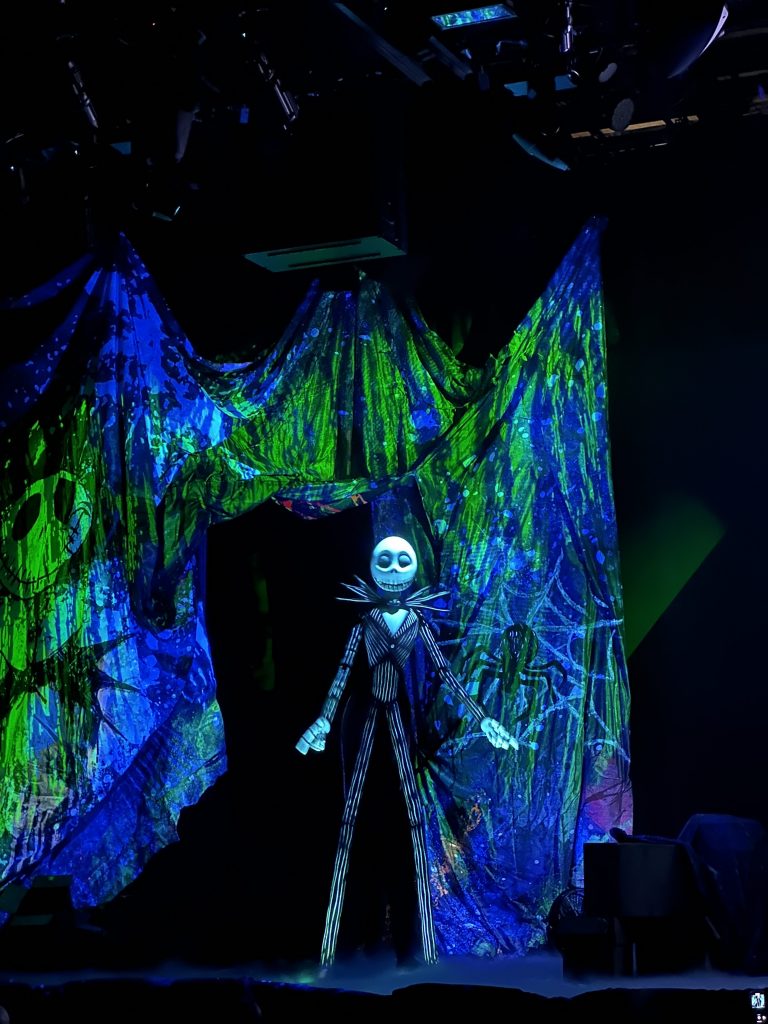 What's This? Tim Burton's The Nightmare Before Christmas Sing-Along
Join Jack Skellington at Hyperion Theater for a dreamlike adventure inspired by Tim Burton's The Nightmare Before Christmas.
Sing along with the Pumpkin King to beloved songs from the film as you follow 2 friends on a larger-than-life journey. You'll discover the peculiar magic of wonder in unlikely places, conquer the Oogie Boogie man himself and stay curious when things are not quite as they seem.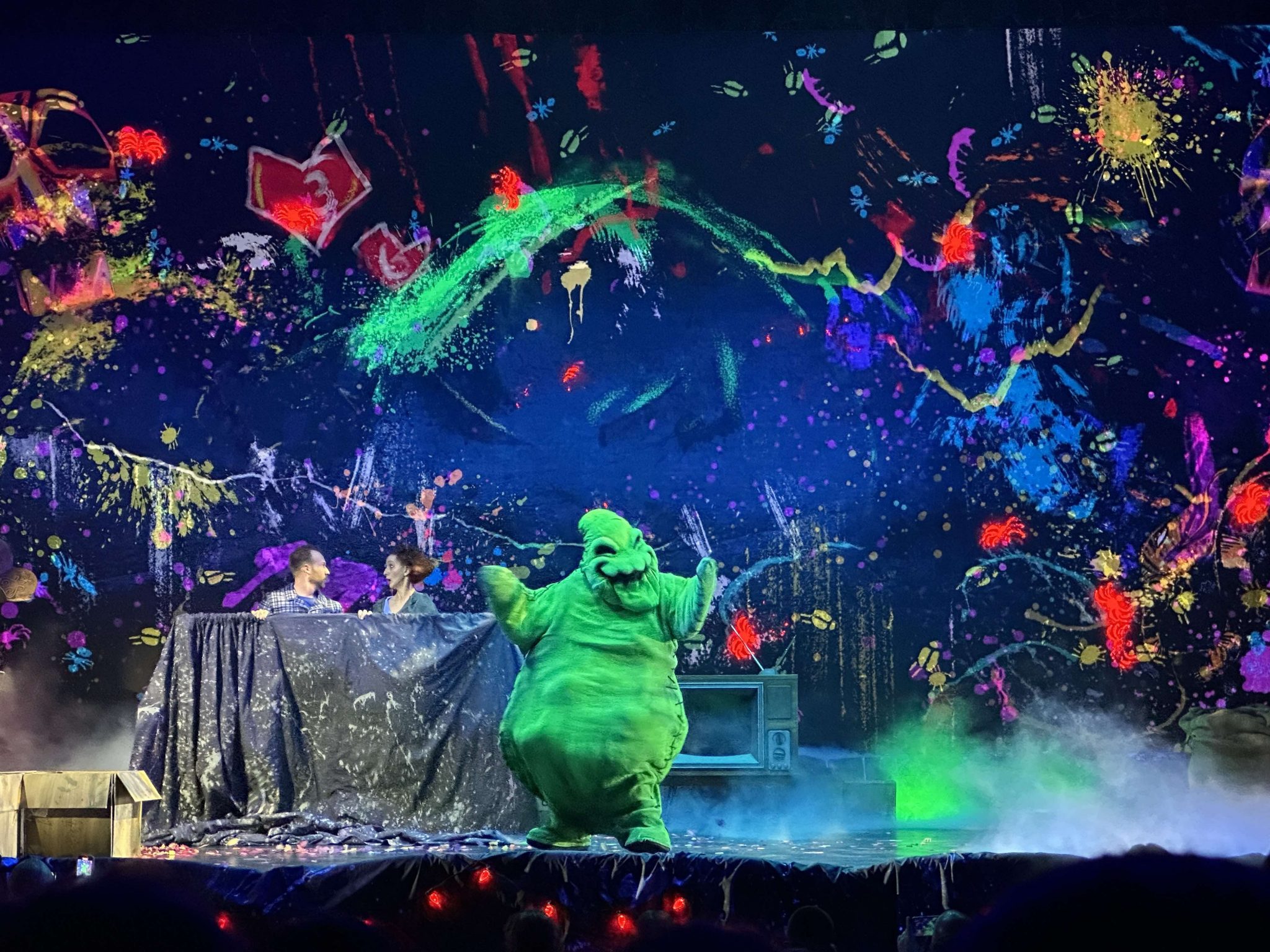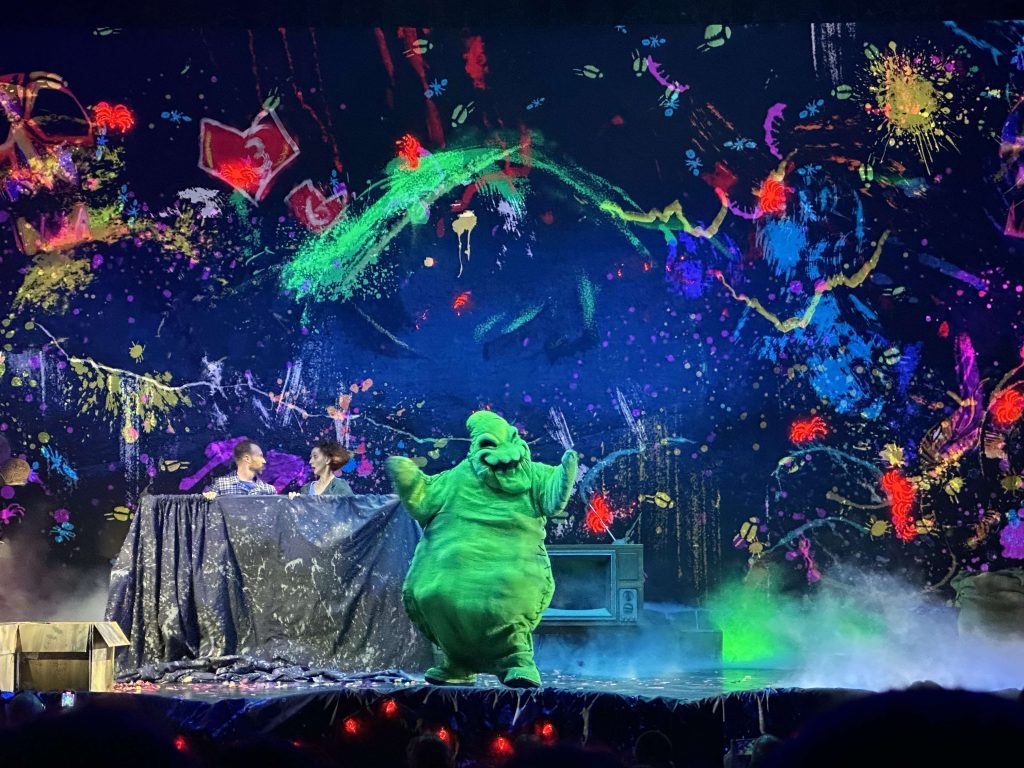 Disney Holidays in Hollywood
This show was my very favorite part of Jollywood Nights. It was so much fun and so filled with joy! Read more about this show:
Behold an all-new stage show inspired by the glitz and glamour of vintage Hollywood TV specials—with a contemporary twist and some holiday magic—at Theater of the Stars.
See the holidays through a fresh lens in this star-studded series of jolly vignettes. Enjoy appearances from special guest stars, including Kermit the Frog, Miss Piggy, Tiana, Belle, Minnie Mouse and Mickey Mouse—accompanied by a talented cast of singers, dancers and jazz musicians.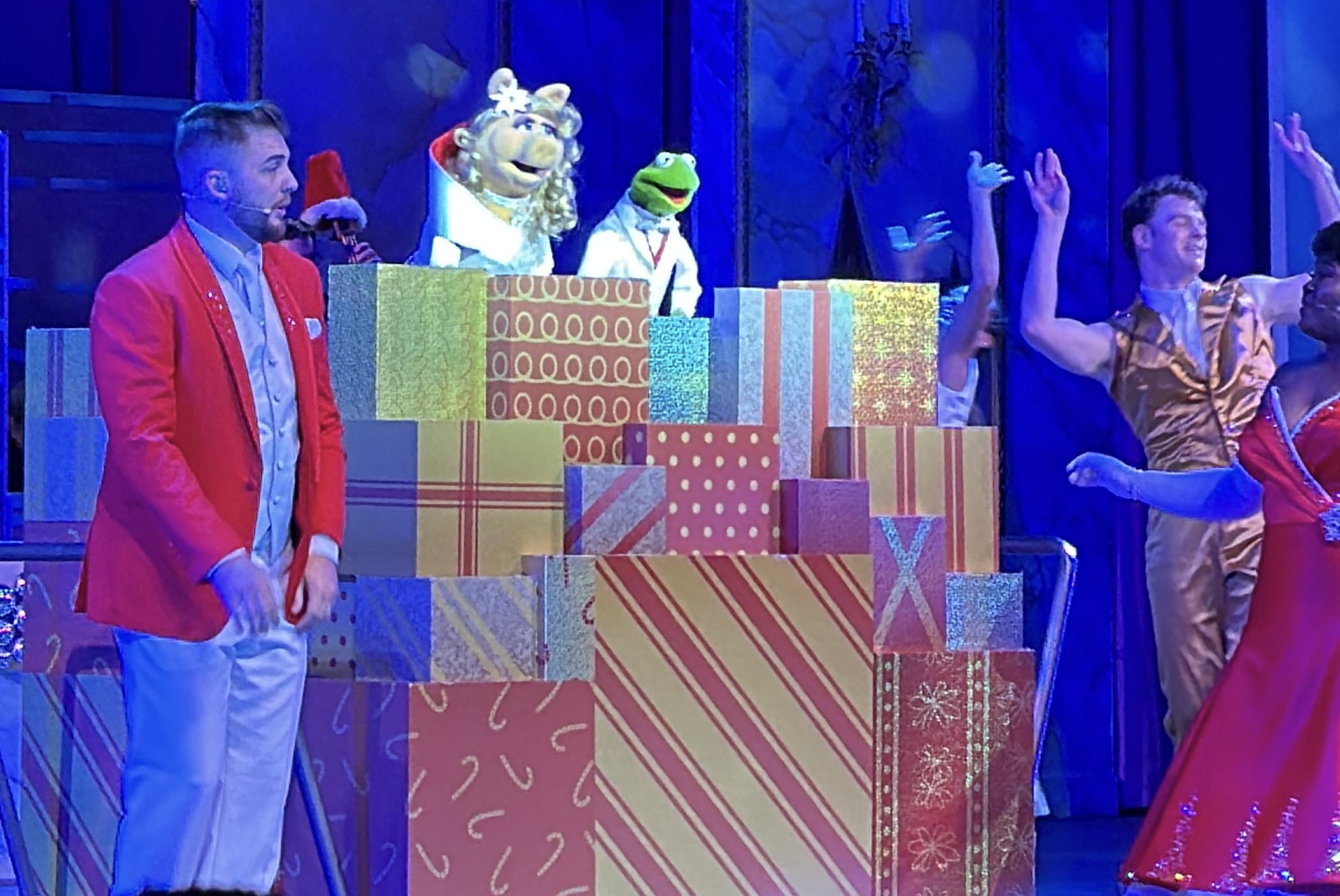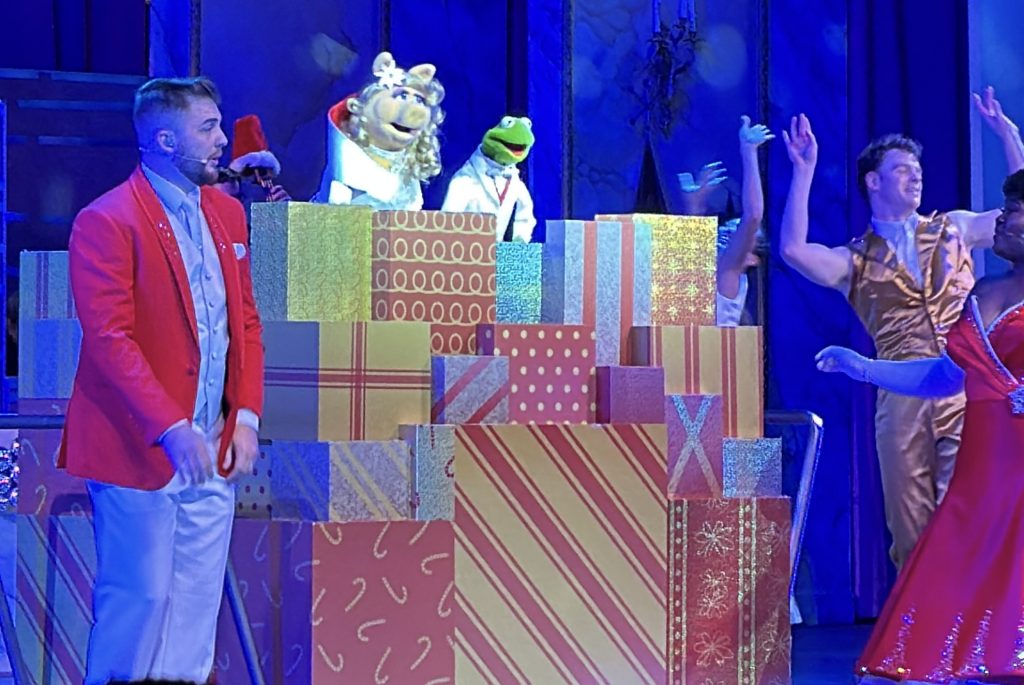 Seeing Kermit and Miss Piggy on stage was so much fun! These are some of my favorite characters and you don't often get to see them doing something new. And the crowd went WILD when they appeared! This was clearly a fan favorite. And I haven't seen Mickey and Minnie dance like this before! This whole show was such a win.
Jingle Bell, Jingle BAM!
This show has appeared at Hollywood Studios for several years. And it is the ending show for Jollywood Nights. It is shown at 12:30 am. On the night of our visit, it was POURING by 12:30 am. But my son, the huge Disney fan, stood out in the rain to watch this show. I stood under cover and watched what I could see from a drier location. Read more about this show:
Wrap up your evening of festive fun with this dazzling nighttime spectacular—returning to Disney's Hollywood Studios only during Disney Jollywood Nights.
Watch in awe as heartwarming holiday moments from favorite Disney films are brought to life on the façade of the park's iconic Chinese Theater. It's a stunning display of fireworks, lasers, lights, projections and merry music.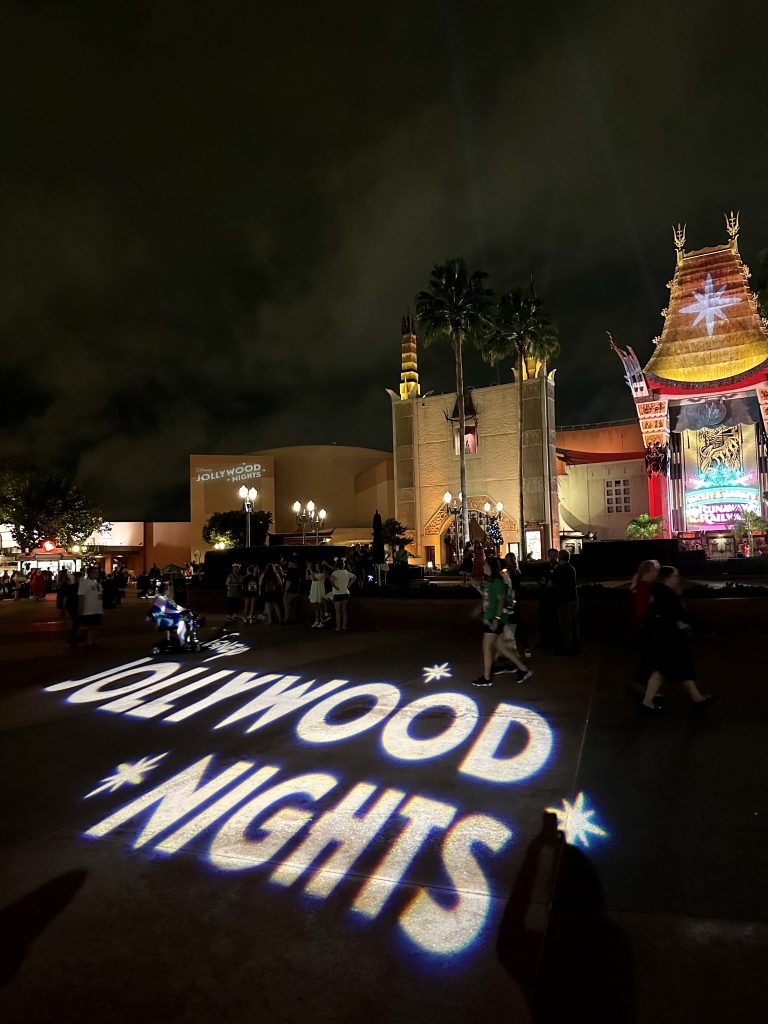 What else can you find at Jollywood Nights?
In addition to these three shows, there are fun dance parties and lots of characters. You can also dine at the Hollywood Brown Derby as part of Jollywood Nights. In order to do that, you need to join a walk-up list on the My Disney Experience App. Read more here:
Celebrate all evening as you explore swanky venues and hot spots around Disney's Hollywood Studios. Let the music move you to special entertainment areas:
Be welcomed to Jollywood—with a DJ spinning a holiday mix on Hollywood Boulevard.
Saunter over to Echo Lake for a throwback bash that's sure to stir up nostalgia. You may even spot Powerline Max, Phineas and Ferb!
Head down Commissary Lane and discover a holiday street fair filled with lively energy at Holiday Fiesta en la Calle. Latin holiday music fills the air as musicians play along the walkways. Warm lighting and colorful décor give the street a vibrant feel, as you sip drinks and nibble on treats inspired by Latin holiday traditions.
You are cordially invited to Twilight Soirée at the Tip Top Club—a swingin' celebration in the courtyard of The Hollywood Tower Hotel. Here, you can sip cocktails* and unwind in style while a live band swoons and croons holiday tunes. Capacity is limited.
Join us for Jazzy Holidays at The Hollywood Brown Derby. During Disney Jollywood Nights, this iconic restaurant transforms into a smooth jazz joint—where you can enjoy holiday music, craft cocktails and an exclusive menu of light bites* in a sophisticated setting. Capacity is limited.
All information in italics taken from Disney Parks.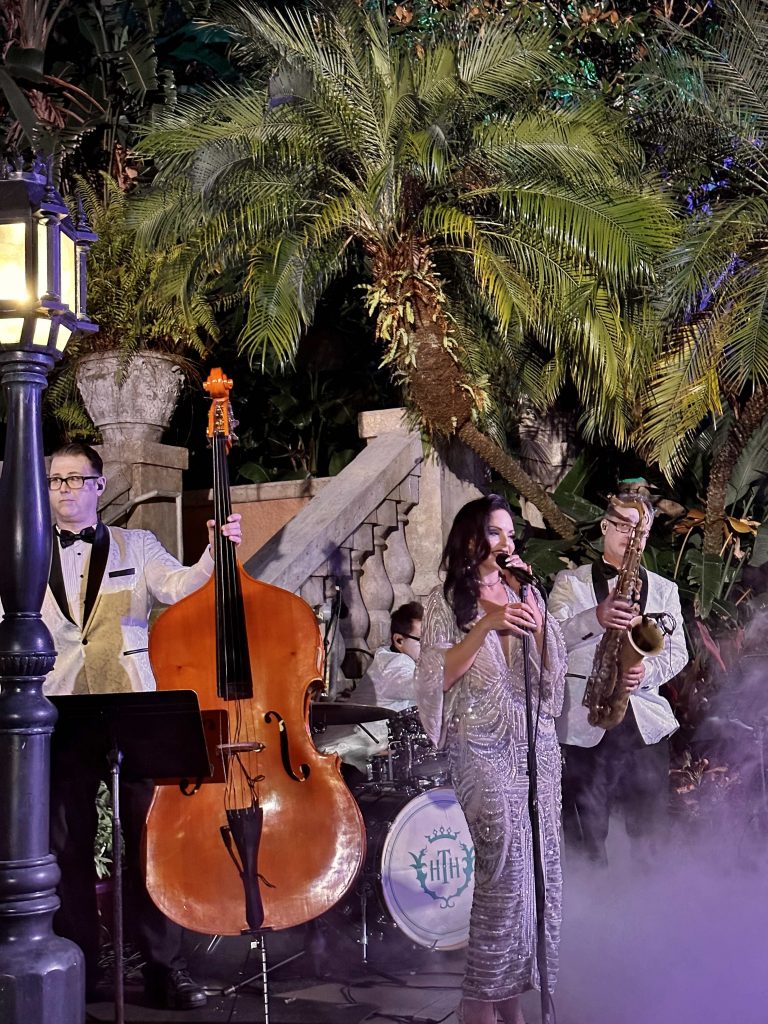 So what's the verdict?
If you are a late night person, this is a way to experience much shorter waits times for attractions at this popular park. But if you are looking for lots of holiday entertainment options, I would choose Mickey's Very Merry Christmas Party at Magic Kingdom. In my opinion, there are more options for entertainment, as well as complimentary snacks and drinks. Jollywood Nights is more of an adult event, with special event bars as part of the experience.
But I have no regrets about spending a night doing something new at Disney Parks! It was wonderful to experience this brand new event with my favorite Disney fan. If you attend, let me know what you think in the comments!
You may also like:
Space 220 Restaurant at Epcot Review
Epcot Dolphins in Depth Behind the Scenes Tour Review
You May Also Like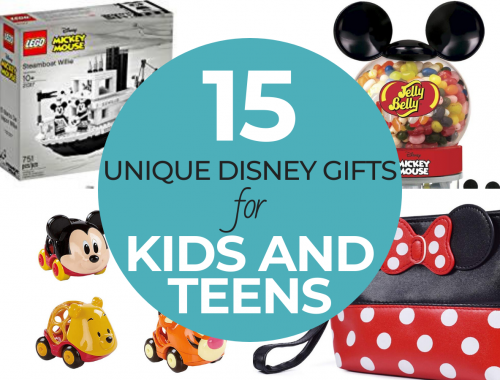 October 29, 2019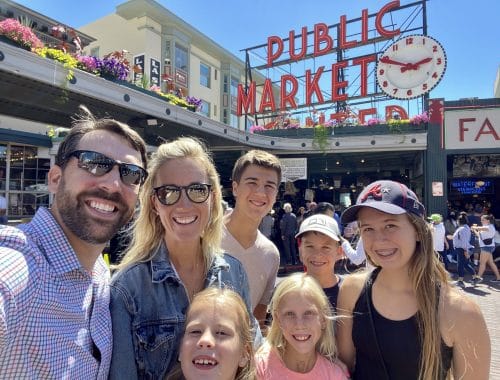 August 7, 2021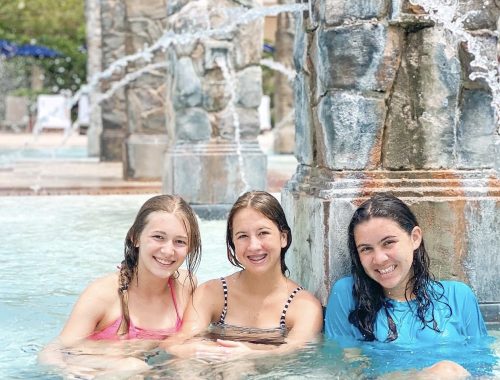 September 6, 2020