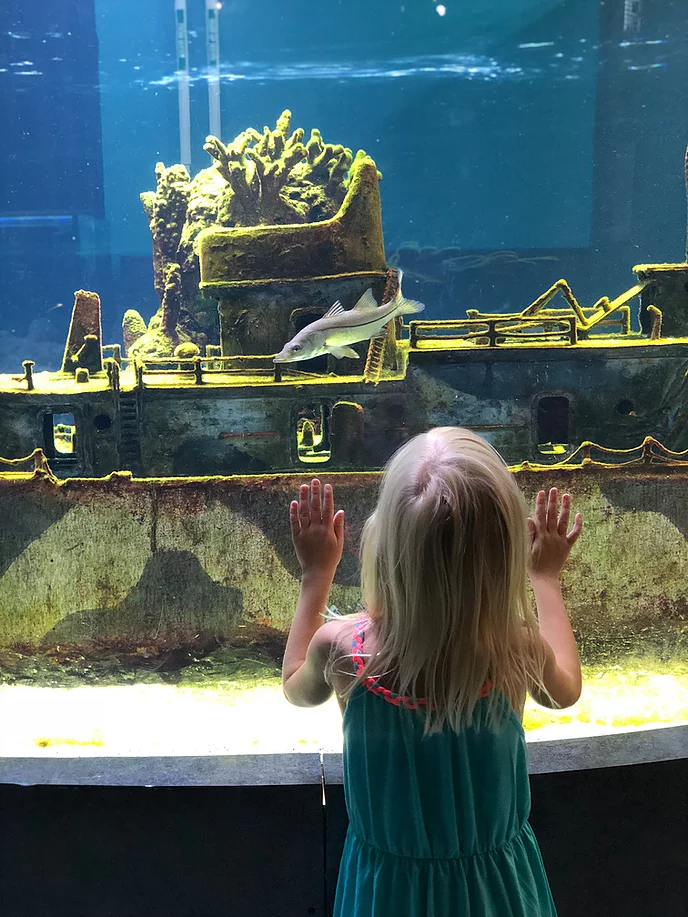 The Top 3 Ways to Learn and Play in Fort Myers and Sanibel
June 4, 2018
Sharing is caring!
When you go to the beach, and it rains every day of your visit, how do you entertain five children without 24/7 screen time? If you have the good fortune to be in Fort Myers or Sanibel, you have plenty of options! We spent Memorial Day weekend in this beautiful part of Florida, and as Tropical Storm Alberto slowly made his way through, typical beach or pool activities were not an option. Even if you have clear and sunny skies, there's always some needed time away from the sun. We discovered three wonderful ways to make memories, learn, and explore in Fort Myers and Sanibel.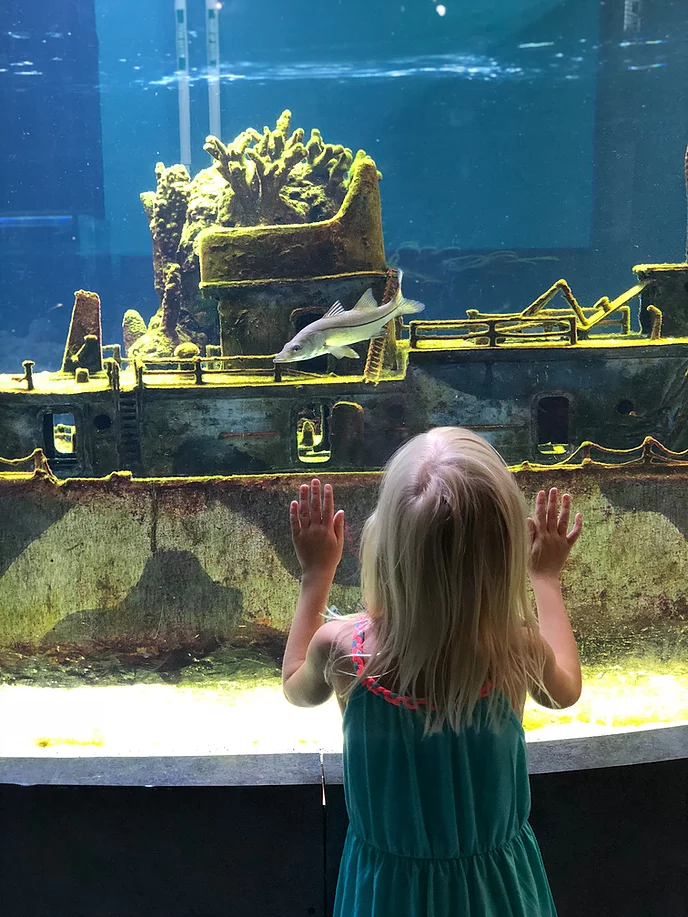 1. IMAG History and Science Center
This science center is located in downtown Fort Myers, and has so many wonderful exhibits and experiences. There is a Live Animal Encounter, Virtual Reality experience, "Sea to See" Touch Tank, 3D movie, Hands on Hall, Hall of Science, Nano Lab, Backyard Nature, and Native American Exhibit. We drove straight from Orlando to the IMAG, and it was such a great way to burn off some energy after our car ride.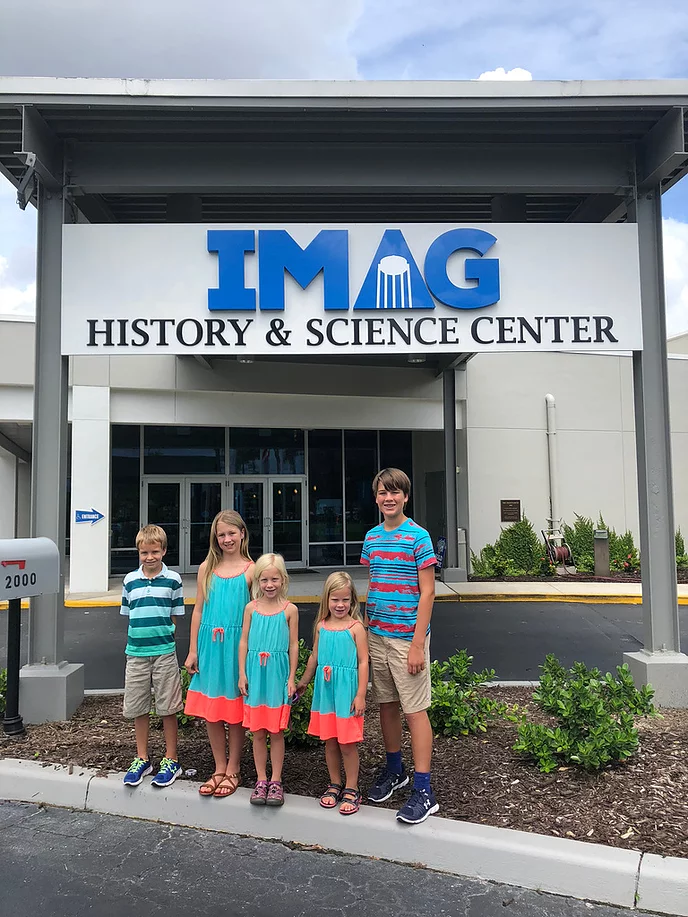 The children loved the touch tank, and it was just the right size for children of all ages. The guidelines were clearly and kindly explained, and a museum guide was available for questions. I also really appreciated that the tank was only open for certain times, giving the creatures a chance to rest.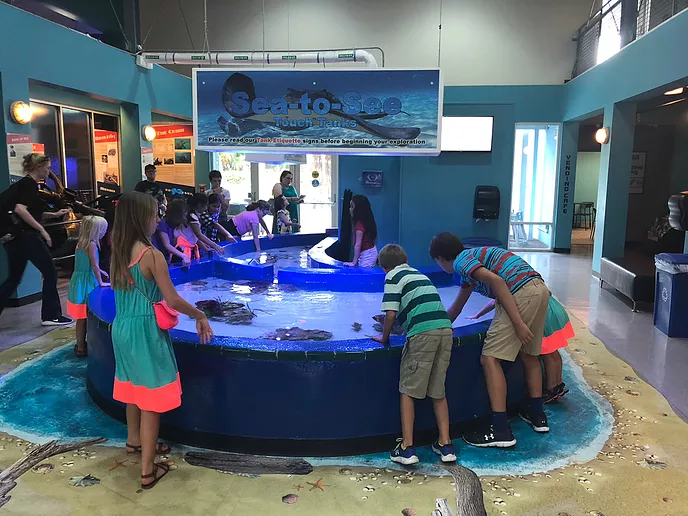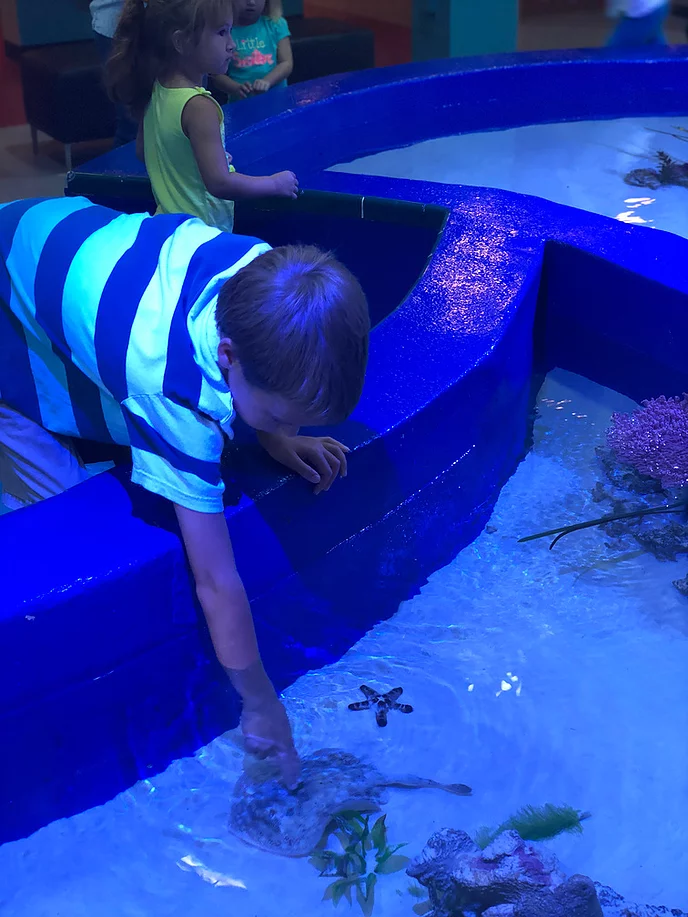 The Hands on Hall and Hall of Science were huge crowd pleasers! I love areas where the children can safely explore on their own, and learn more about scientific concepts. They really loved the virtual reality experience, and we were all impressed that this was included in the price of admission. Usually, special experiences like virtual reality are an extra cost, but this was included in admission, for as many times as you were able to visit when the exhibit was open.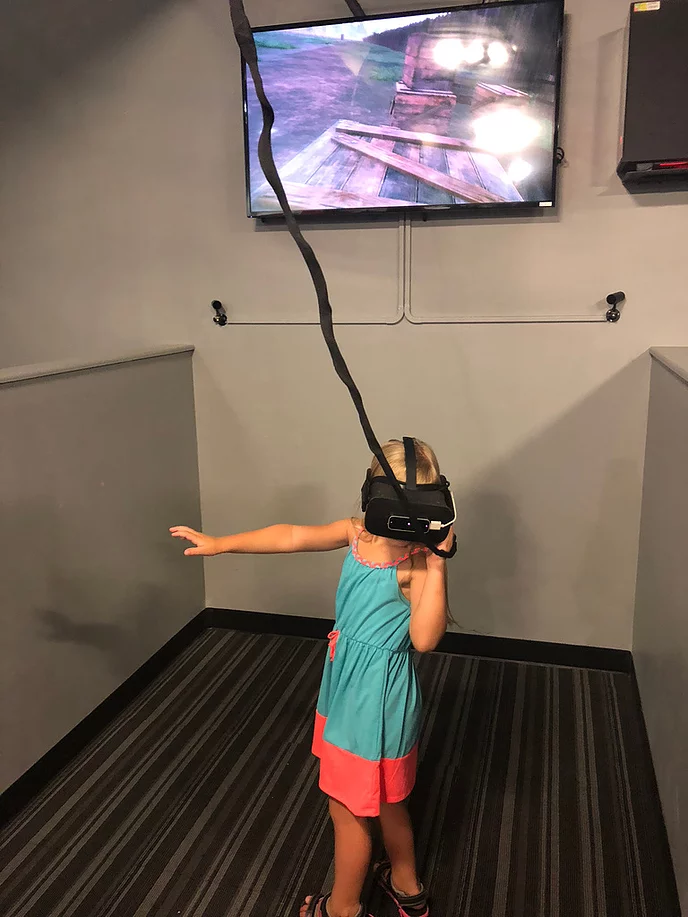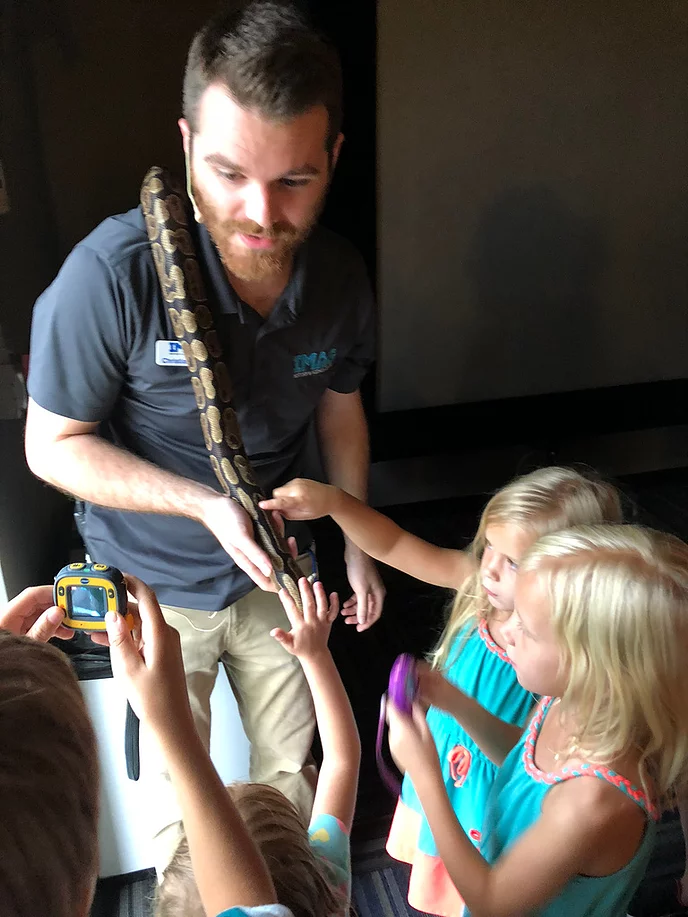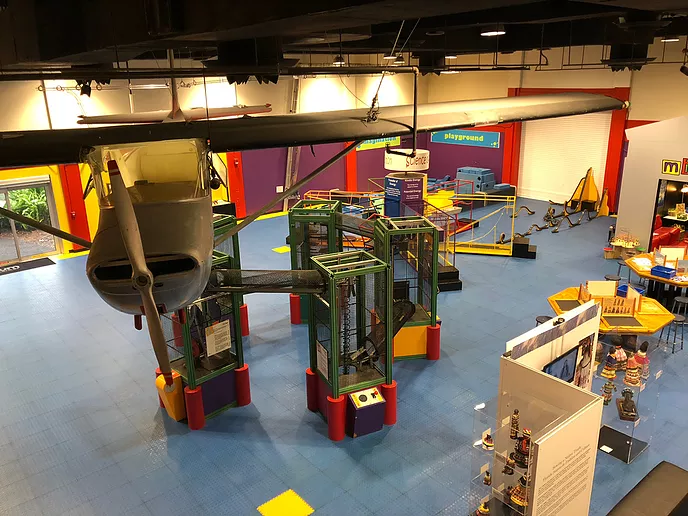 Overall, the IMAG is a wonderful stop for families. There are outdoor exhibits, a water play area, and so much more! The staff is friendly, and it's a great place for learning and play.
2. Bailey-Matthews National Shell Museum
On beautiful Sanibel Island, you will find the National Shell Museum. Although the weather was so stormy that we weren't able to look for shells on the actual beach, we all had such a wonderful time exploring the Bailey-Matthews National Shell Museum's amazing collection. Sanibel Island is known as one of the best shelling locations in America. This recognition is well deserved, and the museum pays homage to this distinction.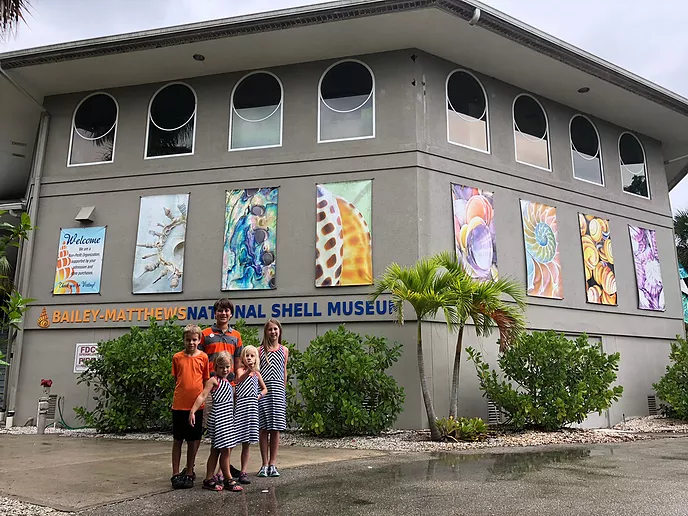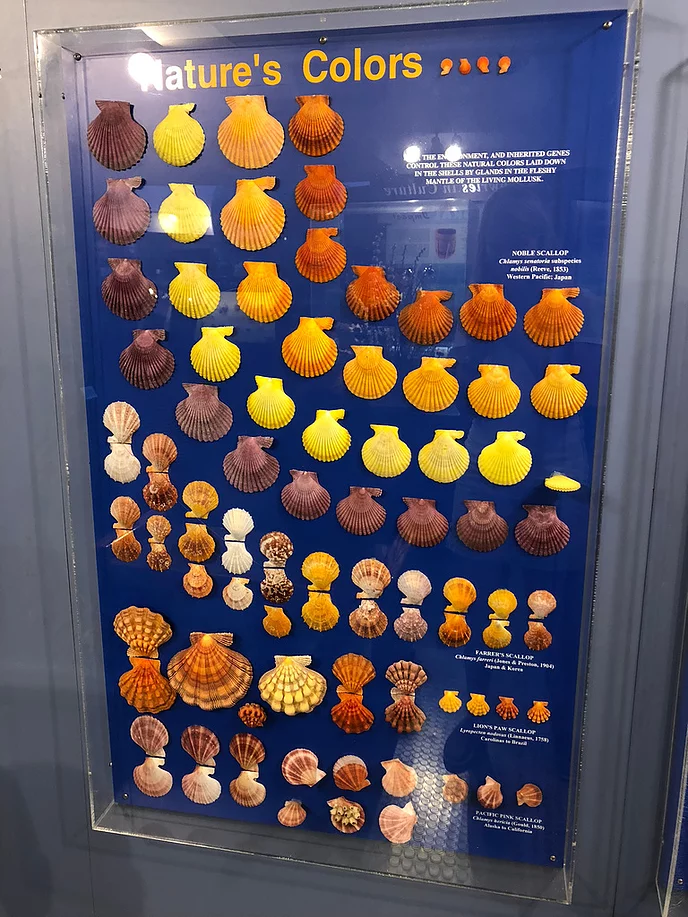 Although I have lived in Florida for almost my entire life, I really didn't know much about the science of shells. One of the first things you realize when you visit the Bailey-Matthews National Shell Museum is that all shells were once mollusks. So throughout the museum, you learn about the life cycle, the locomotion, and the life span of the mollusk. One of the highlights of the museum was the live tank talk. It was such a treat to see these creatures up close, and to learn about their interactions with their tank mates as well.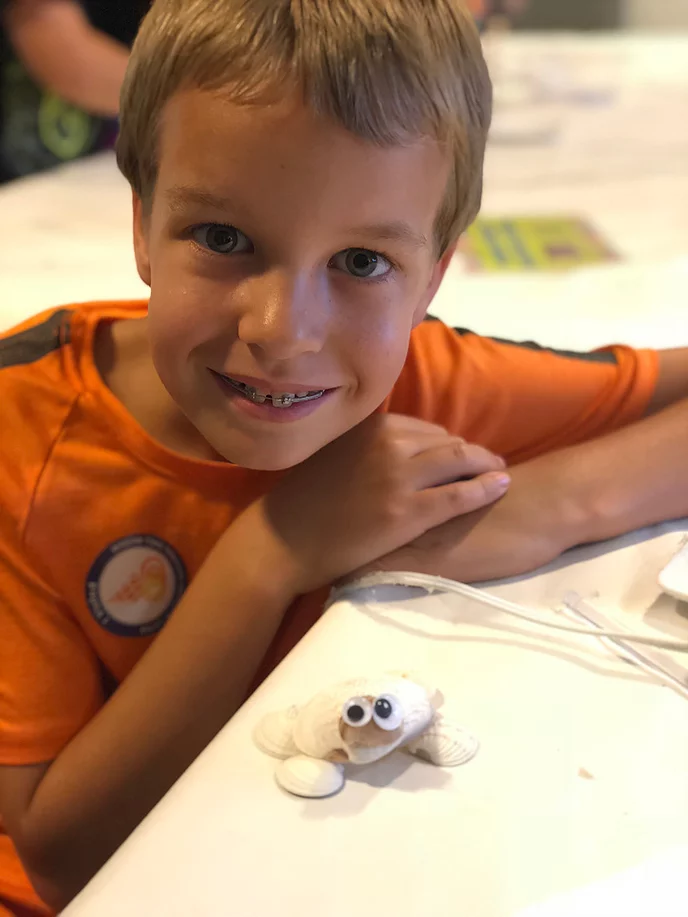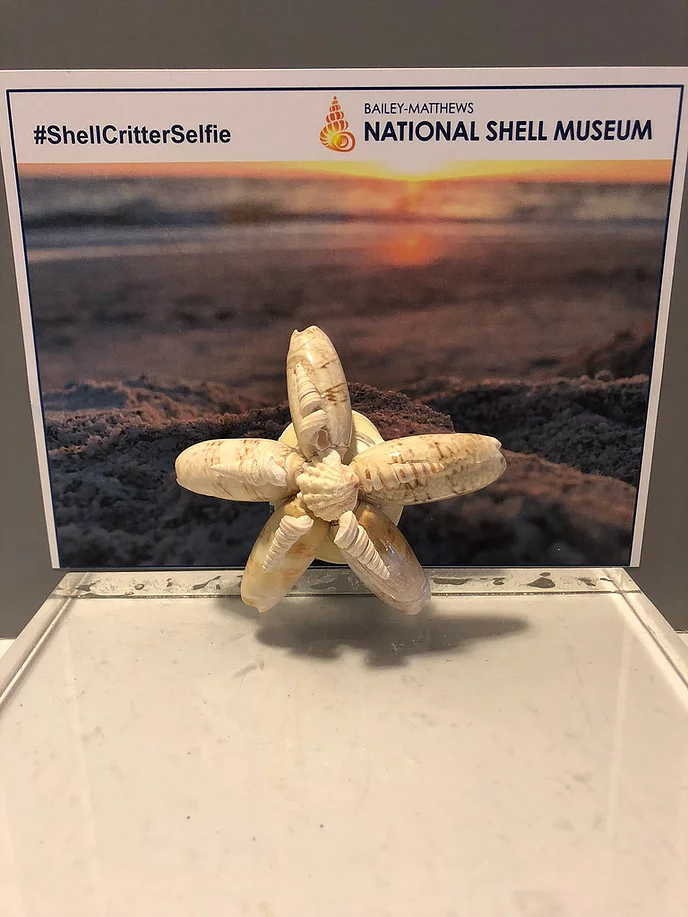 There were several fun activities for children at the National Shell Museum, including an adorable craft! We all had the chance to make our own sea creature, and to take them home as a souvenir! What a fun keepsake! The children also loved the scavenger hunt that took them around the museum displays, and ended with a prize at the end. I really loved the Sailor's Valentines displays, which were intricate artwork pieces created entirely out of shells.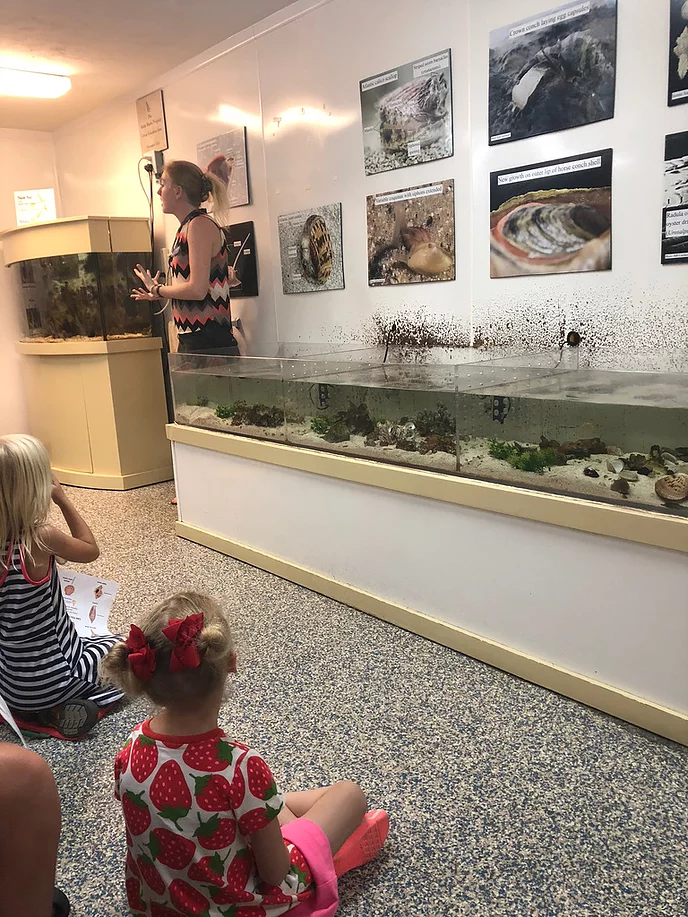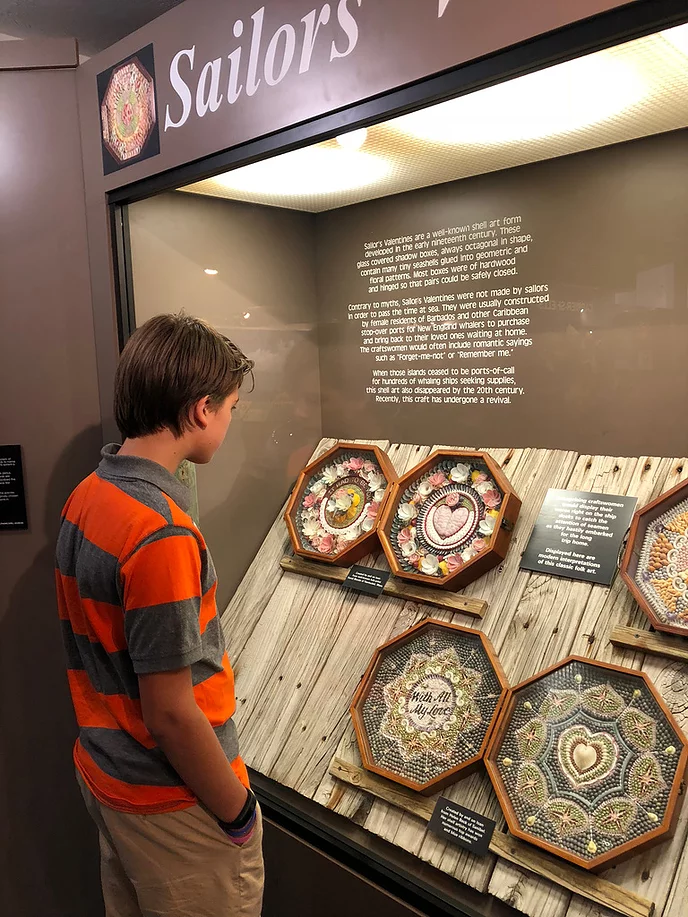 The Bailey-Matthews National Shell Museum offers an up close and educational look at something that is synonymous with the state of Florida. We take shells for granted, and rarely take the time to appreciate their beauty and diversity. This museum offers that chance, and is a great stop for families!
In Fort Myers Beach, there is a wonderful museum called Mound House, tucked away on a side street. It is described as a "cultural and environmental learning experience." While this does fit the museum, it only tells part of the story! This unique location is basically a historic house built on top of a 2,000 year old Calusa Indian shell mound. When we planned our visit, we were really unsure of what to expect. We were so pleasantly surprised, and this was one of of our favorite parts of our visit to Southwest Florida.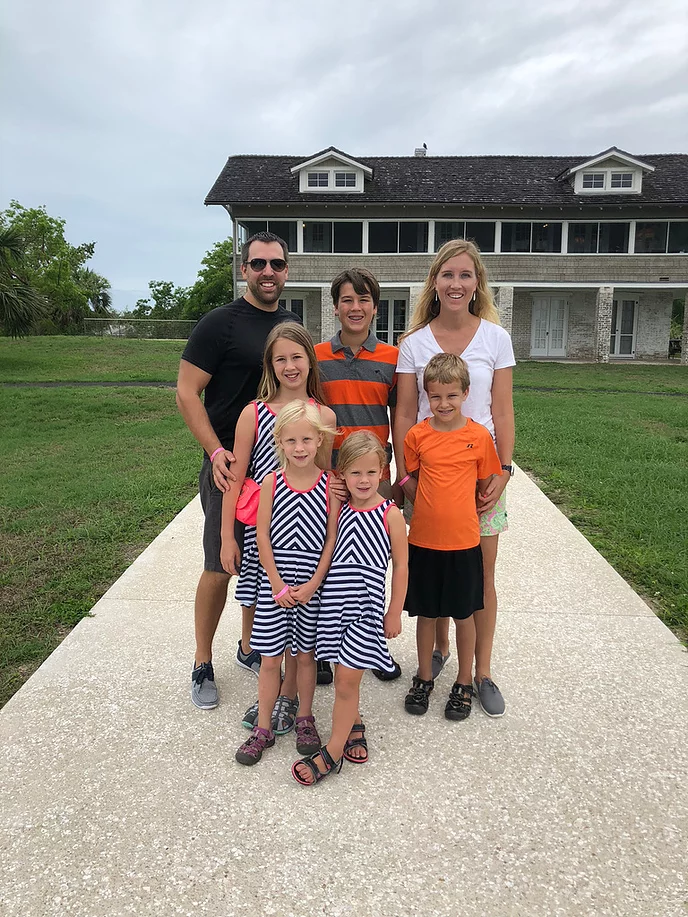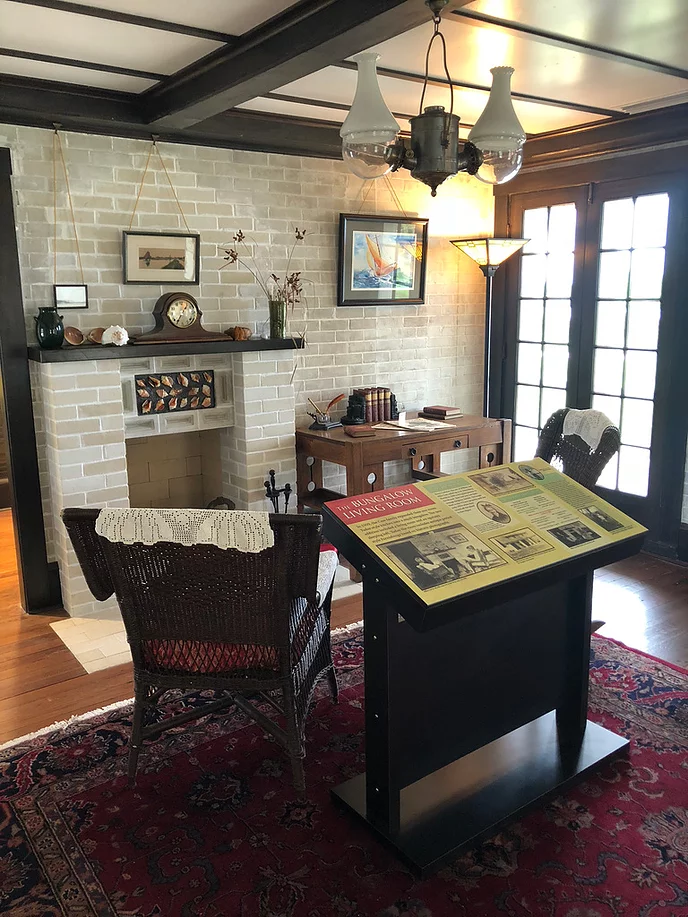 The Mound House includes layers of history. At the top, is a home from 1921, which has been restored extremely well and holds the distinction of the oldest home on Estero Island. I love learning about this era of Florida history, and there was plenty to learn about this layer of history at the museum and the tour.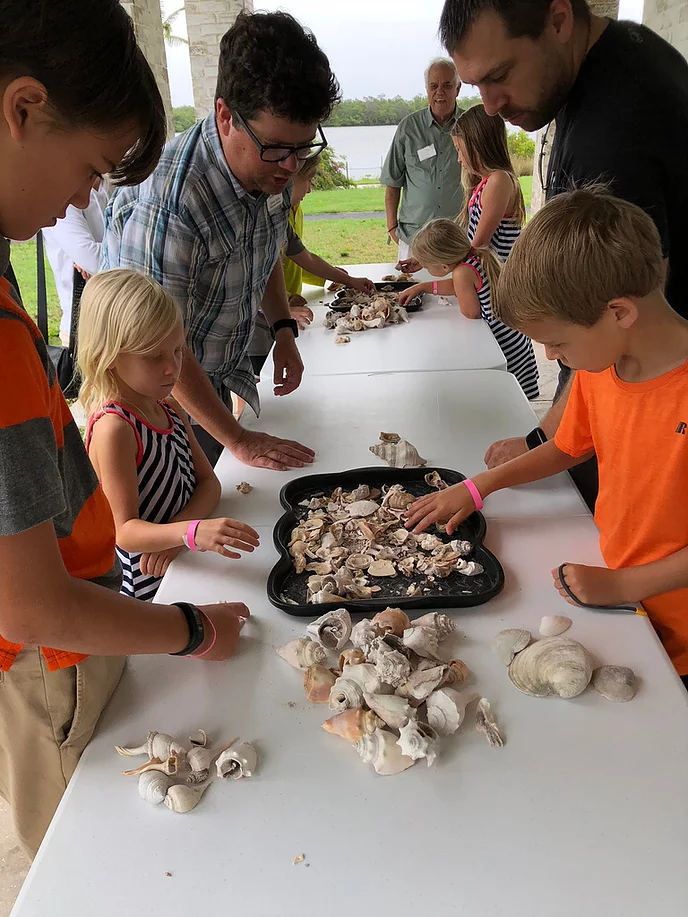 Beneath this level, is the Calusa Indian shell mound. A shell mound is where Native American people would gather and accumulate shells, bones, pottery, and other items, in order to raise land levels to avoid flooding. In the exhibit, "Stories Beneath Our Feet," you go underground to see the actual shell mound. There is an educational video, as well as LED lighting to show the levels of the mound. This was incredibly fascinating and educational! I knew so little about Native American shell mounds, I felt like every second that I was on the property of the Mound House, I was learning something entirely new.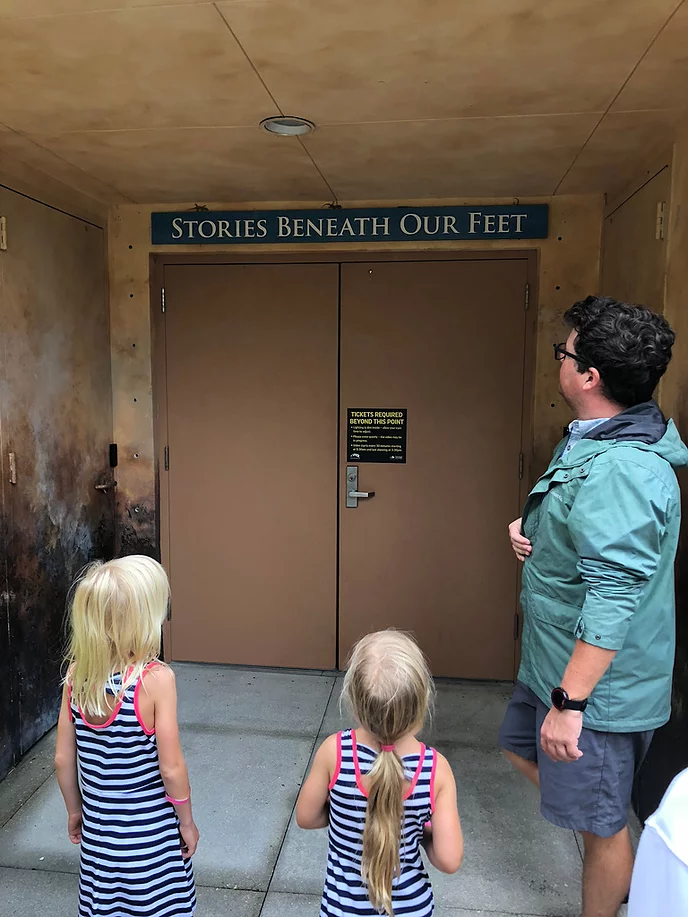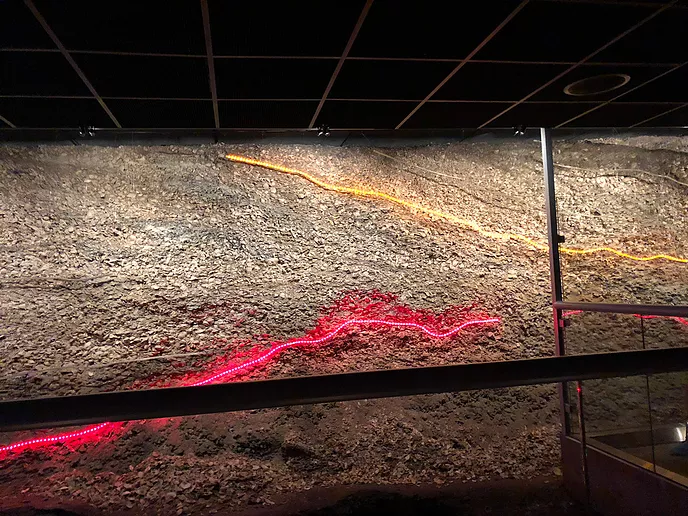 Our tour guide was extremely knowledgeable and entertaining. Dexter made the history of Mound House come alive for both children and adults. Although it was rainy during our visit, we felt that we had just as wonderful an experience as if there were clear skies. Dexter amazed our children by making rope with parts of the palm tree, to illustrate how resourceful Native Americans were with their resources. My children were completely fascinated and could now make a sturdy rope if a palm tree were nearby!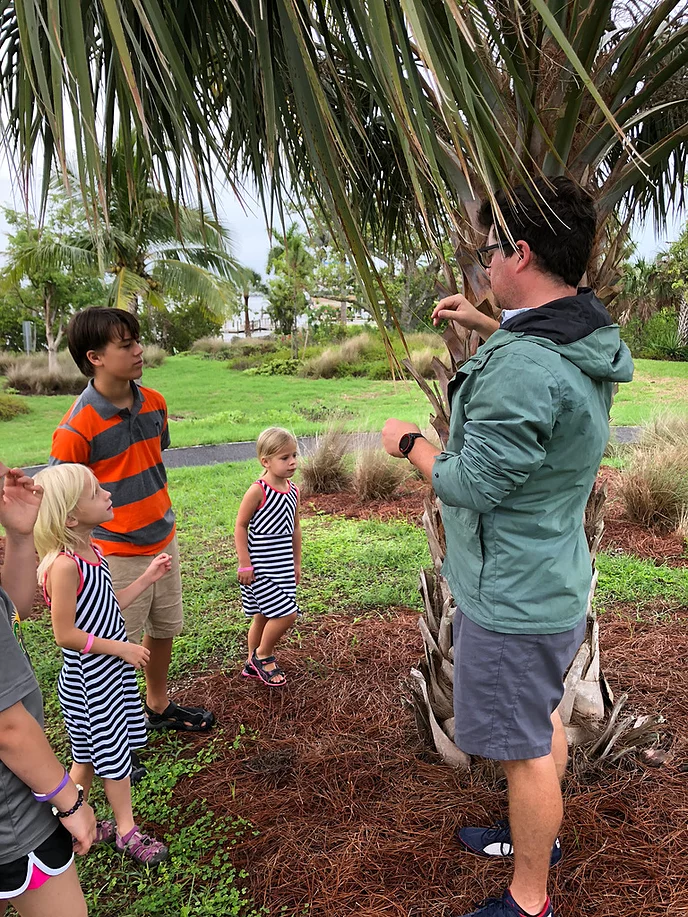 Mound House should not be missed on your visit to Fort Myers Beach. Even if your time in Southwest Florida is completely free of rain, the Mound House is a must do!
Even the sunniest beach vacations need respite from the Florida sun. When your holiday weekend gets rained out, it gives you the opportunity to explore different options for family vacations. The beaches of Fort Myers and Sanibel are absolutely gorgeous, and welcoming for families and couples. We can't wait to visit again!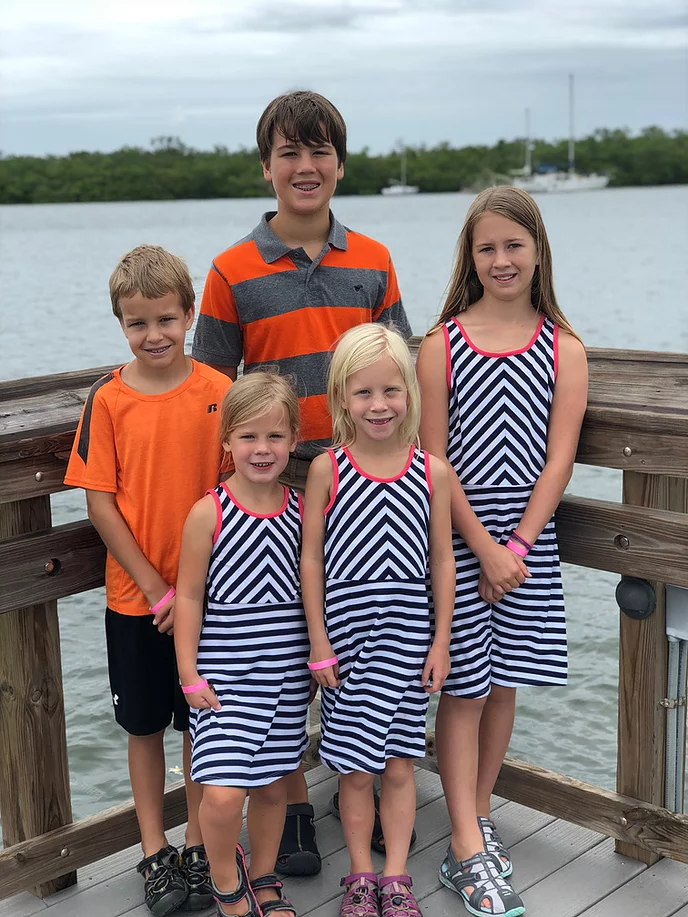 *I was provided complimentary admission in exchange for my fair and honest review.
You May Also Like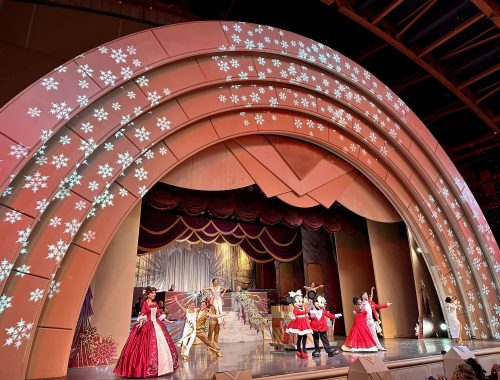 November 14, 2023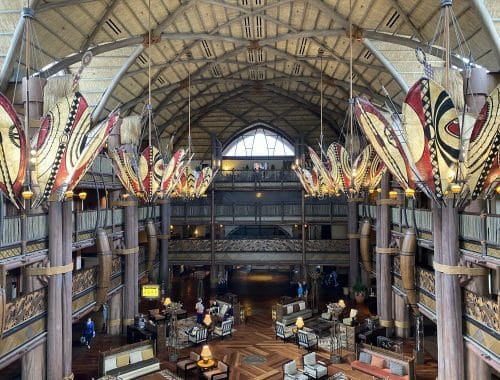 February 5, 2020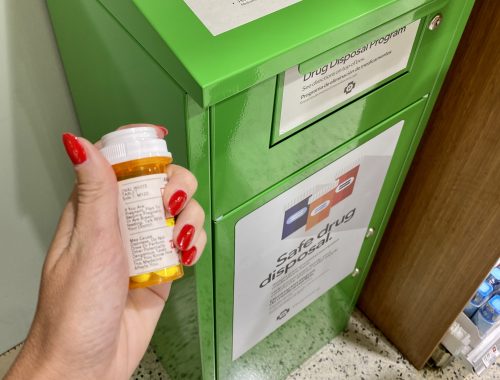 September 30, 2021