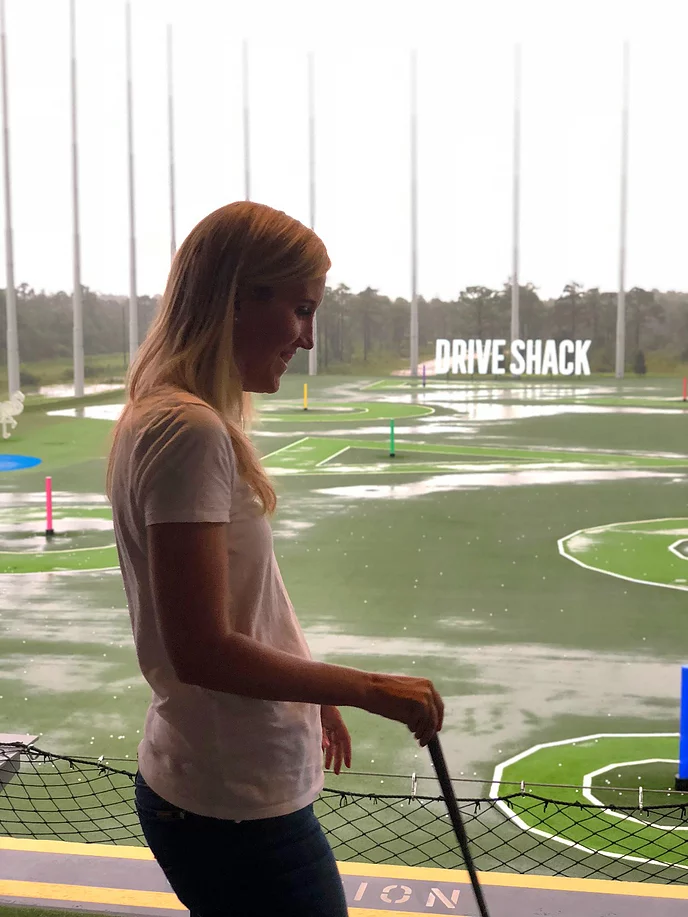 Drive Shack Orlando: Ultimate Date Night
June 8, 2018
Sharing is caring!
When you approach Drive Shack Orlando, the gorgeous building is the first thing you notice. The huge nets, the large windows, and the beautiful style of the building makes for a grand entrance. Drive Shack opened it's first location in Lake Nona in April, near the Orlando airport, and is easily accessible from local toll roads. This 60,000 square foot entertainment complex is a wonderful addition to this city I love, and even features adorable and subtle Florida theming.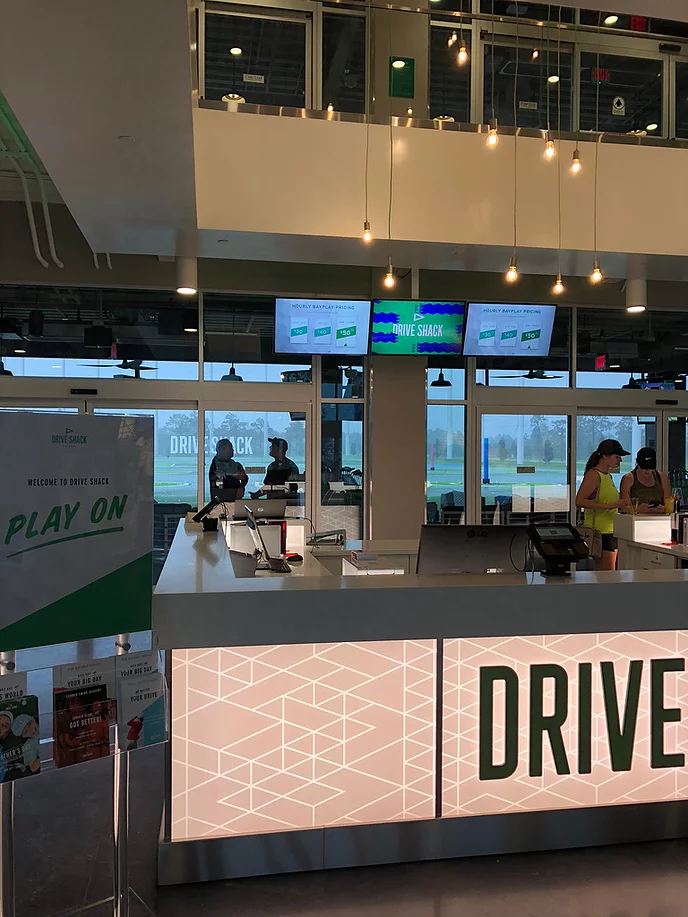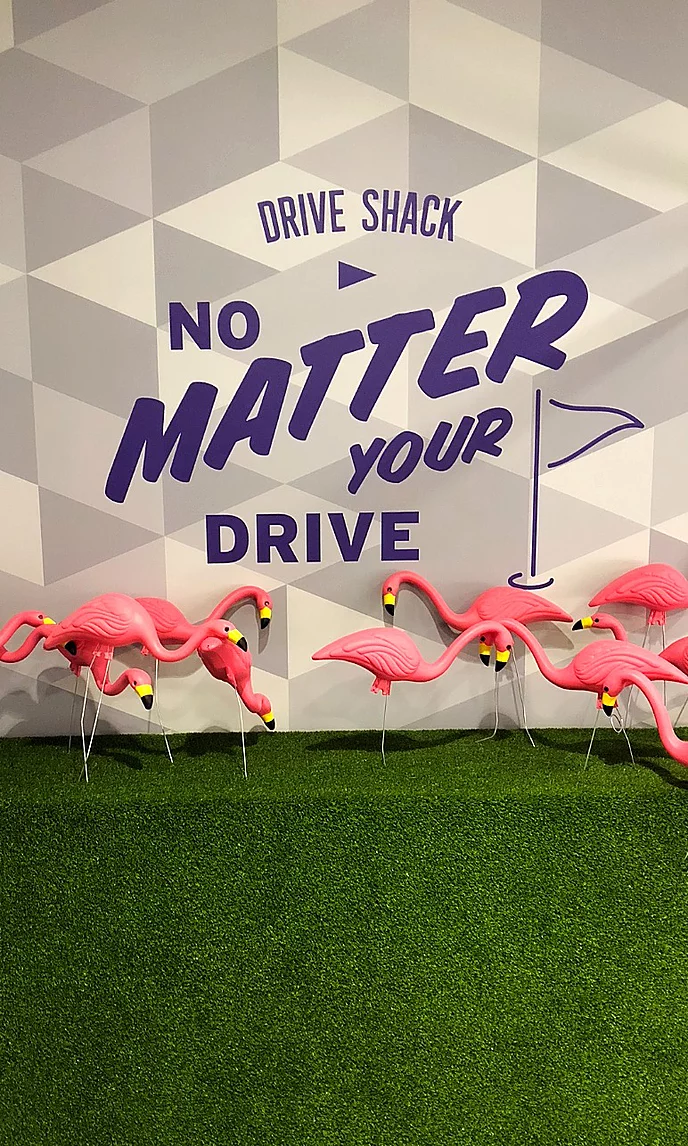 During our visit, an intense Orlando thunderstorm had just rolled through. It was still raining when we bolted in from the parking lot, but employees were ready and waiting with umbrellas for those braving the weather. Valet parking is also available for a small fee. The entrance of Drive Shack is trendy, stylish, and welcoming. The employees are equally so, and make getting started quick and easy.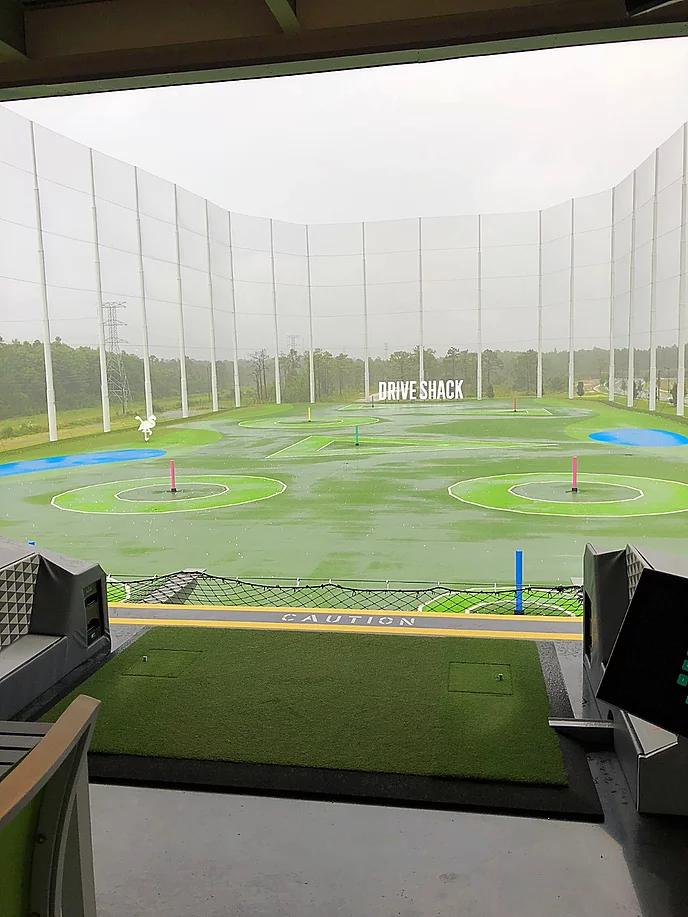 Drive Shack Orlando is one of the hottest places to be in Central Florida right now. And I am rarely able to find myself in those places, because you know…mom life. I was absolutely convinced that I was in a hip place when I was so pleasantly surprised to find one of my fave fellow Orlando bloggers, Laila of Laila's LitteFinds at a bay close by! Always so fun to meet instagram friends in real life!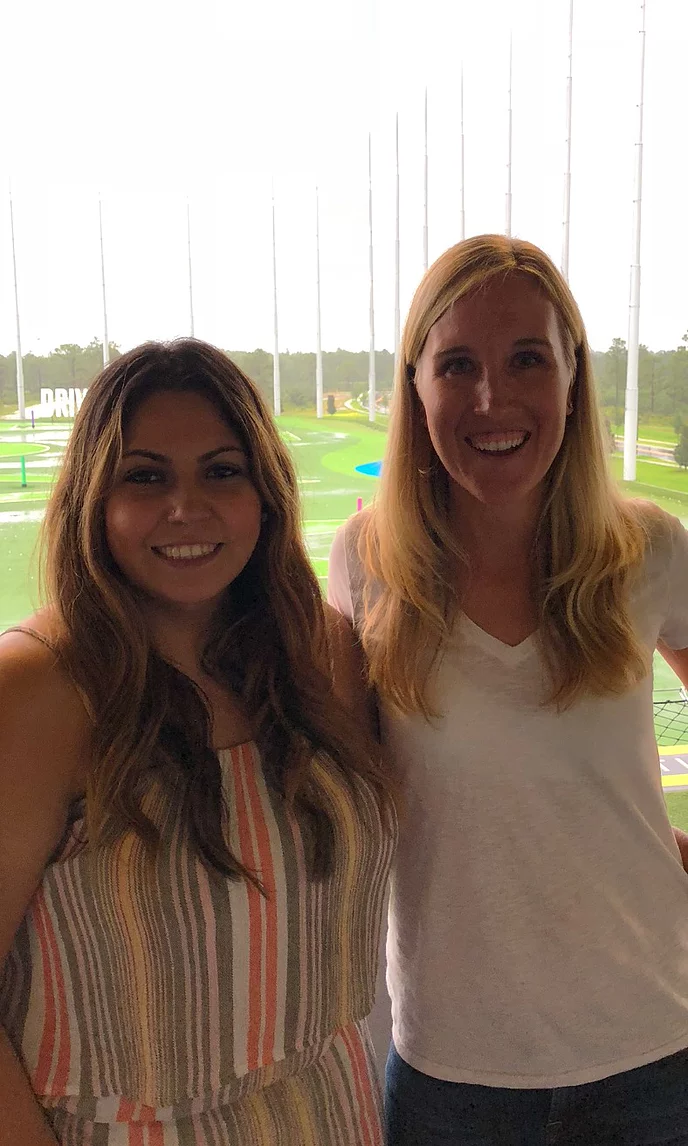 When you are ready to start playing, there are several different options for games at Drive Shack. There are membership options, as well as play per hour choices. I also took a look at their birthday party packages for the future because I can just picture my teenage son loving a party there with his friends. They also have Summer Swing Academy, Swing Pass for frequent visitors, and Drive Shack Live, which features live music from 9 pm-close Thursday through Saturdays.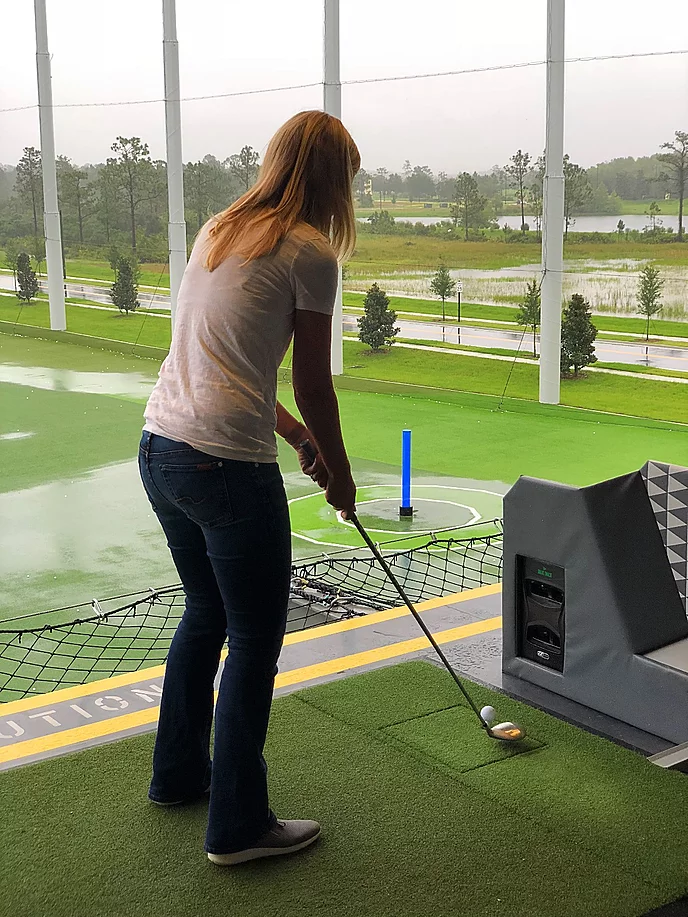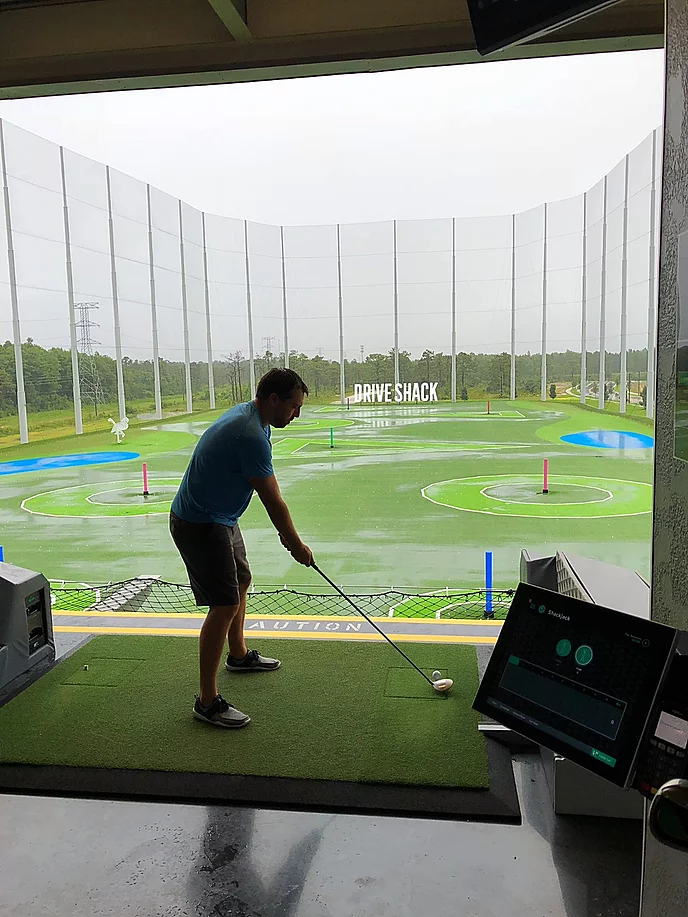 After getting checked in, we met friends and headed to the third floor to our bay. It was really fun to still be able to have the experience of being outside, in the open air, but completely dry and safe, on such a wet Orlando evening. After arriving to your bay, the staff explains how the system works, the different options for games, and gets everything set up. Since this was our first visit to a golf entertainment experience like this, we had lots of questions! Our waiter could not have been more helpful and patient, and helped us choose a game that evened the playing field between the more experienced golfers in our group, and those that weren't even sure how to hold the club.
If you have any hesitation about visiting Drive Shack because you aren't a great golfer, don't give that a second thought! Those that are competitive can be challenged at the same time as more leisurely players can just hang out and have a great time. Drive Shack has designed games that really make it fun for any level of player. Not only is this a great option for friends at different ability levels, but would also be wonderful for families playing together. Kids and adults can choose games on the touchscreen that gives everyone a chance to participate and stay in the game.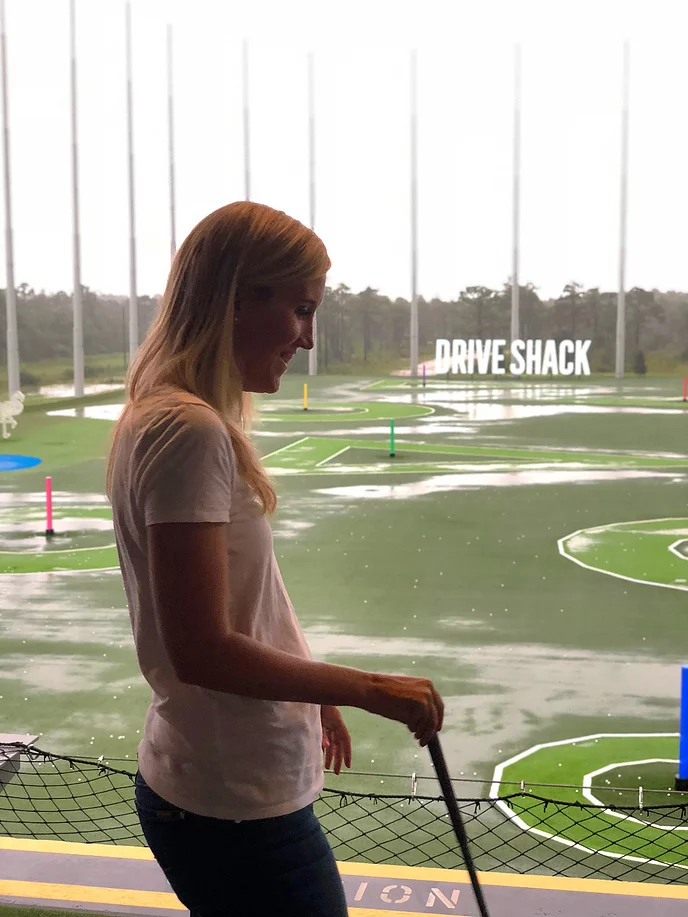 Drive Shack Orlando not only has an amazing driving range, with impressive technology and scoring, but the food is delicious. There are lots of drink options, appetizers, small plates, entrees, kid's meals, and desserts. My personal favorites were the Bavarian Pretzel Sticks and the Par-Fait Trio. Check out their menu and good luck making decisions when it's time to order!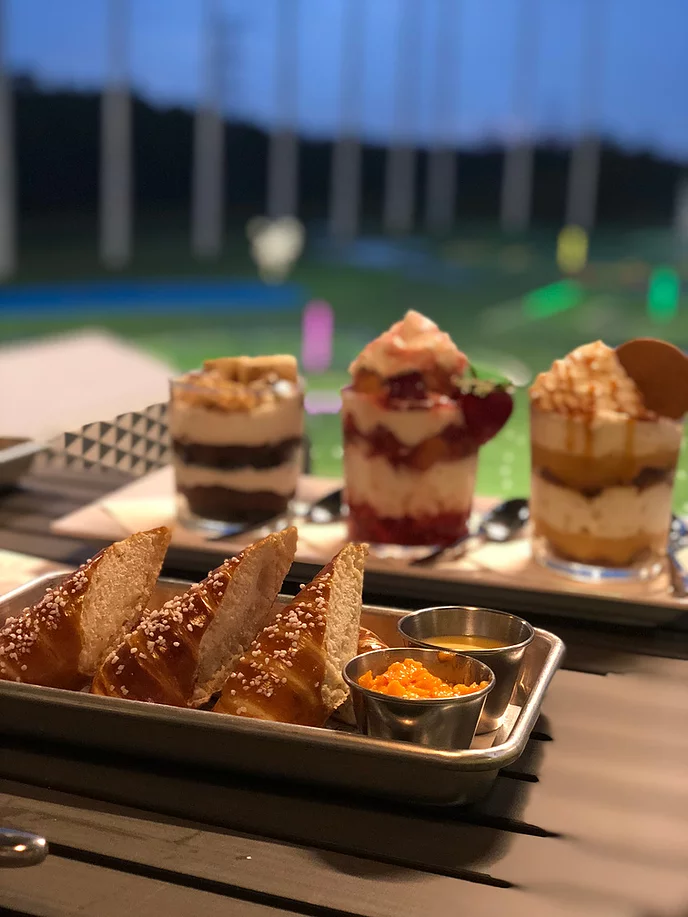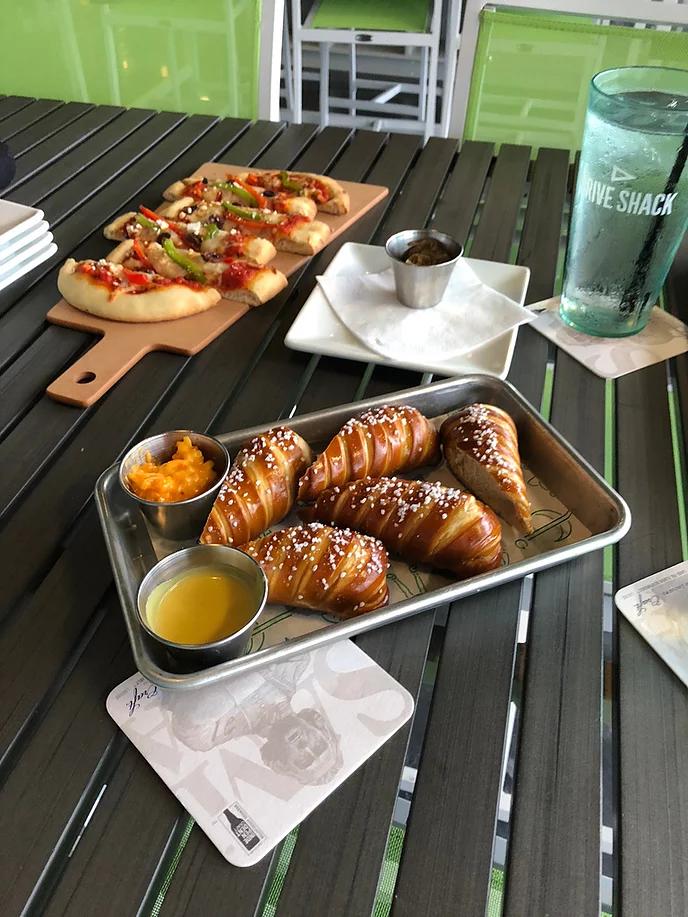 Inside, there is also an arcade, with…wait for it…free game play! I had noticed the stylish game area earlier, but hadn't actually tried to play any games. Our friends wanted to play one round of skee ball before we headed home, but they couldn't figure out how to insert money. Finally, we realized all of the buttons said "Free Play." Just press and play! All of a sudden, the four adults in our group turned into kids set free! We battled each other at arcade basketball, Pac-Man, and just had such a fun, carefree time. Drive Shack Orlando has so many luxurious aspects, but the free arcade area really is next level.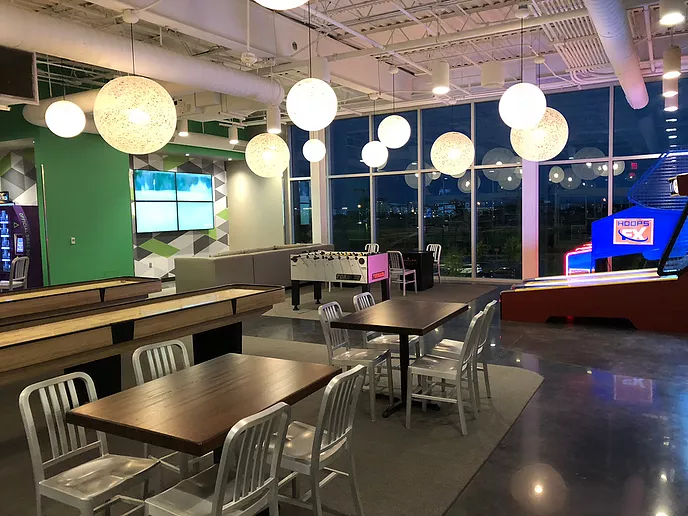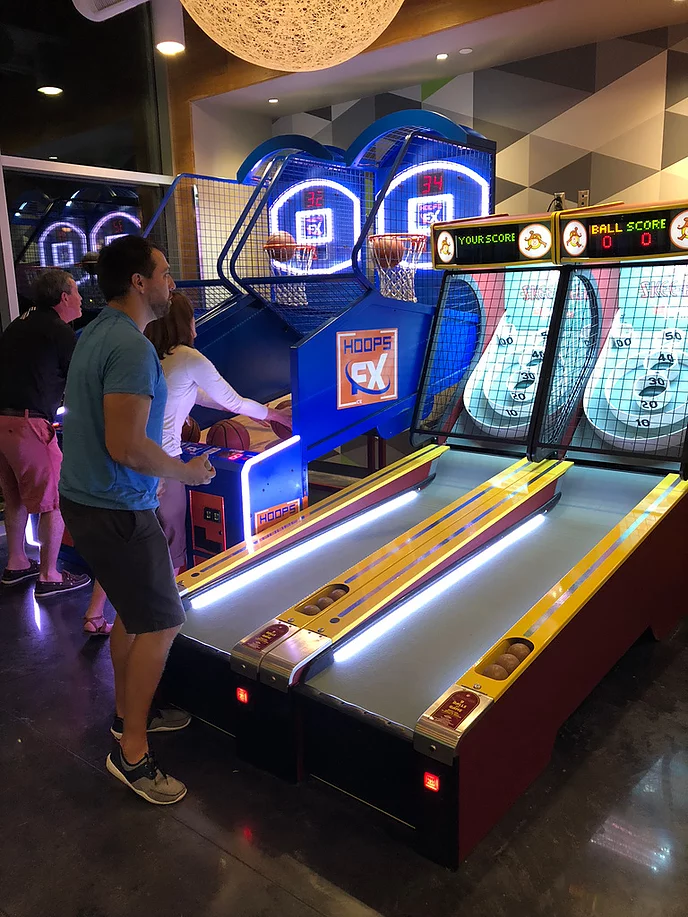 As a mom, most everything I do in life is for my children and my family. We had the pleasure of visiting Drive Shack Orlando on our fifteenth wedding anniversary. While it might not sound like the most traditional location for such a special night, it really was the perfect choice. As parents, we have so many responsibilities and worries from morning until night. At Drive Shack Orlando, we had some serious fun. It was the perfect anniversary gift to play (or be terrible at) golf with my husband, eat some delicious food, and run around an arcade like we were teenagers again. I would return to Drive Shack in a heartbeat, with adults, teenagers, or kids! Do yourself, your significant other, your coworkers, your friends, or your family, a favor, and plan a visit to Drive Shack Orlando.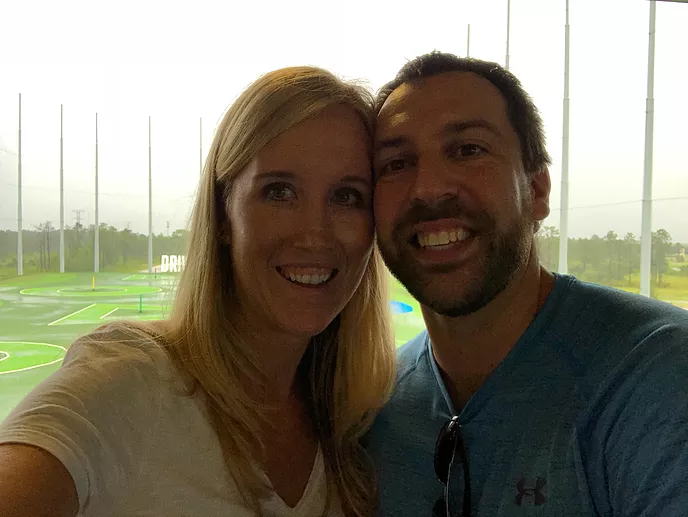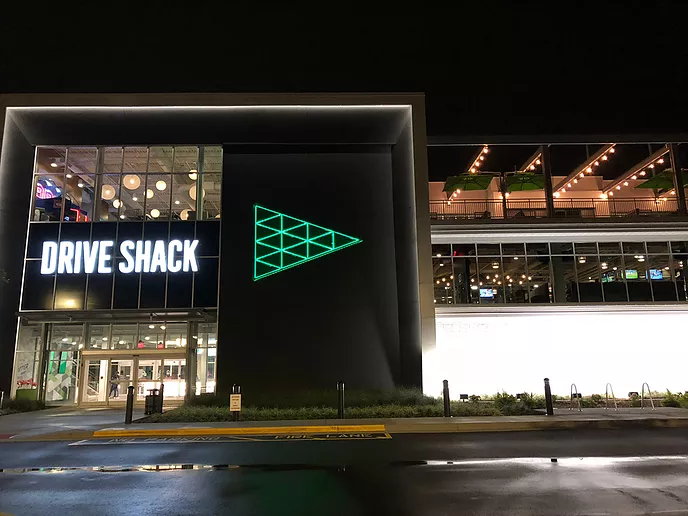 *I received complimentary play, food and drink, in exchange for my honest and unbiased review. All opinions are my own.

You May Also Like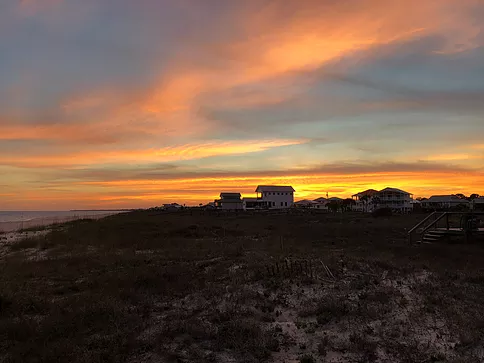 March 27, 2018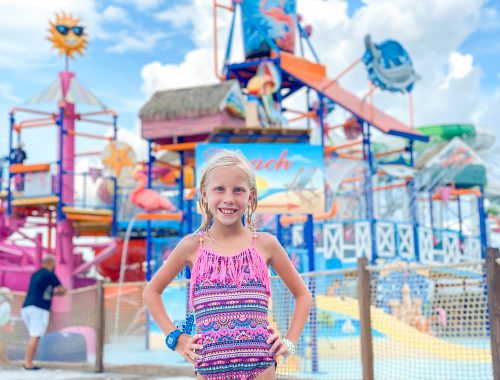 July 18, 2020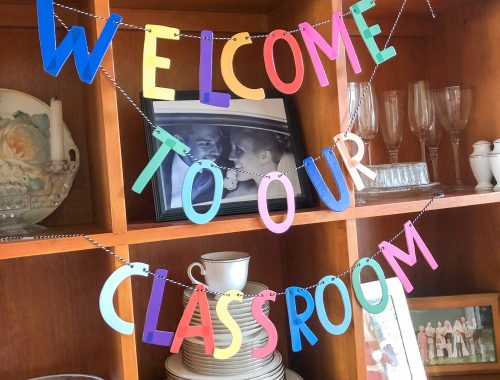 August 19, 2019