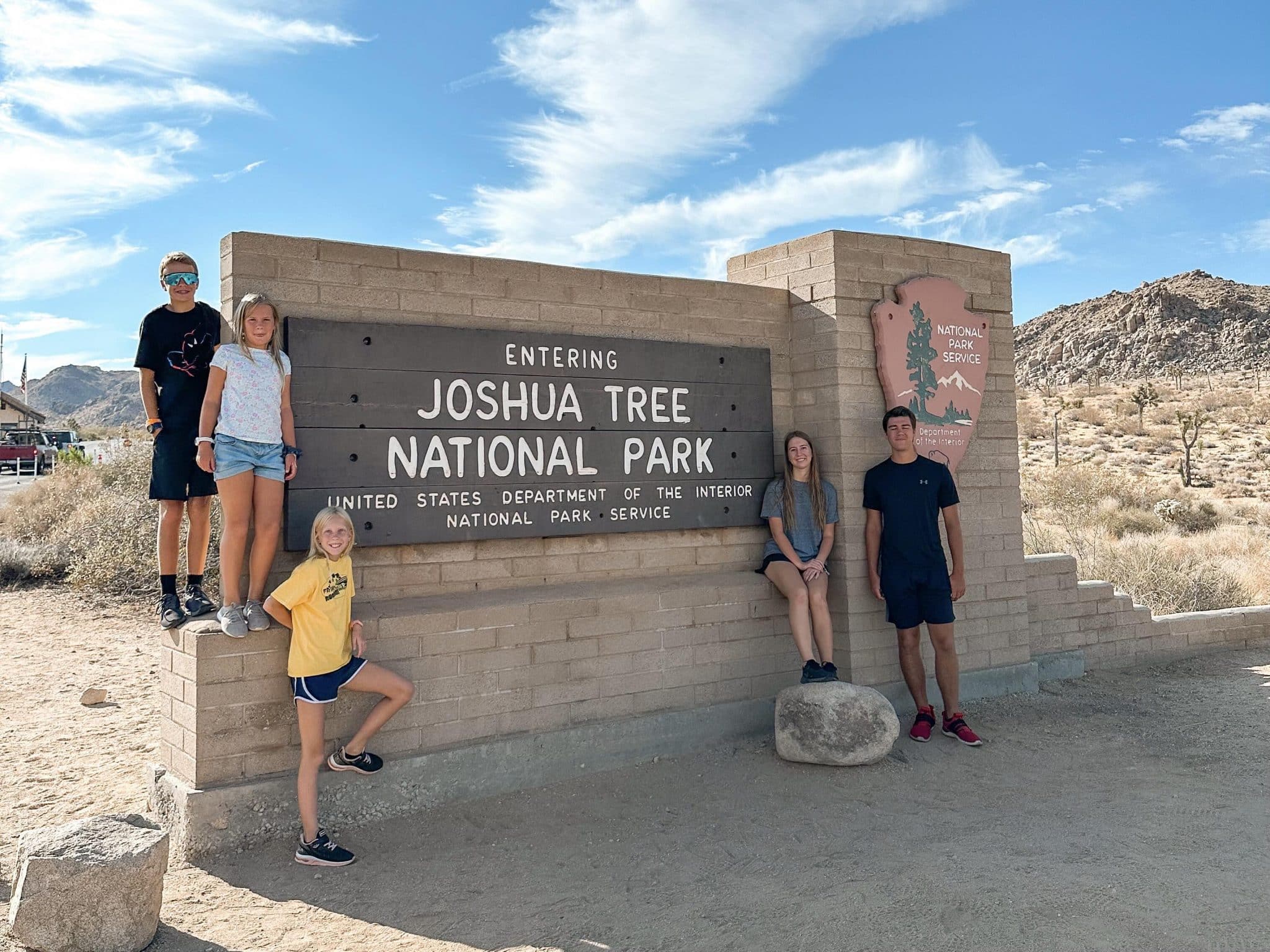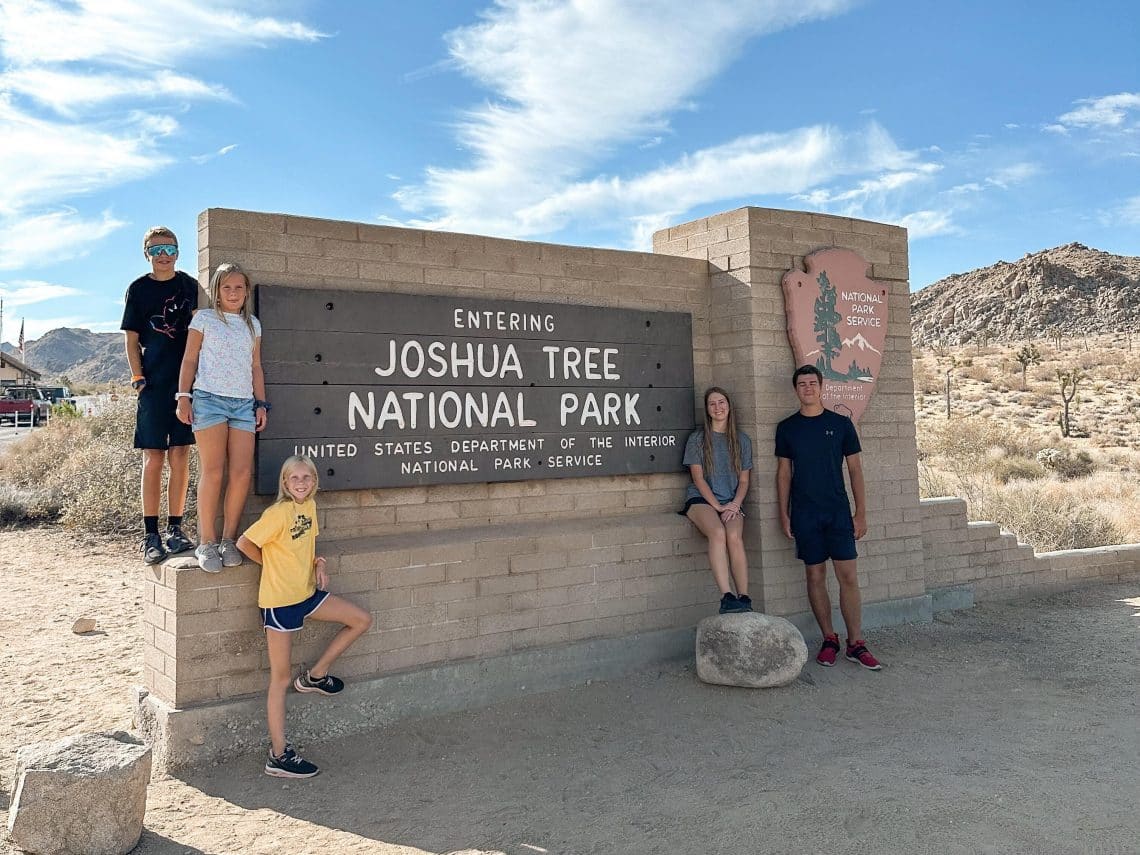 Joshua Tree Stargazing in a Dark Sky
July 31, 2023
Sharing is caring!
Must Do in a Dark Sky: Joshua Tree Stargazing
Joshua Tree can be an intimidating place. And that is especially true in the summer. When we visited, the high temperature in Palm Springs, where we were staying, was 120 degrees. In fact, one day when we tried to venture out of our rental house, we had to turn around and go back because the car couldn't keep up with the temperature. So it can be actually dangerous!
But as you know, we have a goal as a family to visit every National Park. So when we take big summer trips, we try to check off as many as we can. But we also want to actually experience the Parks and have time in each one. Sometimes that's not possible and we can only drive through. But Joshua Tree is often cited by other National Parks fans as a favorite National Park. So we wanted to spend enough time to feel like we really experienced it.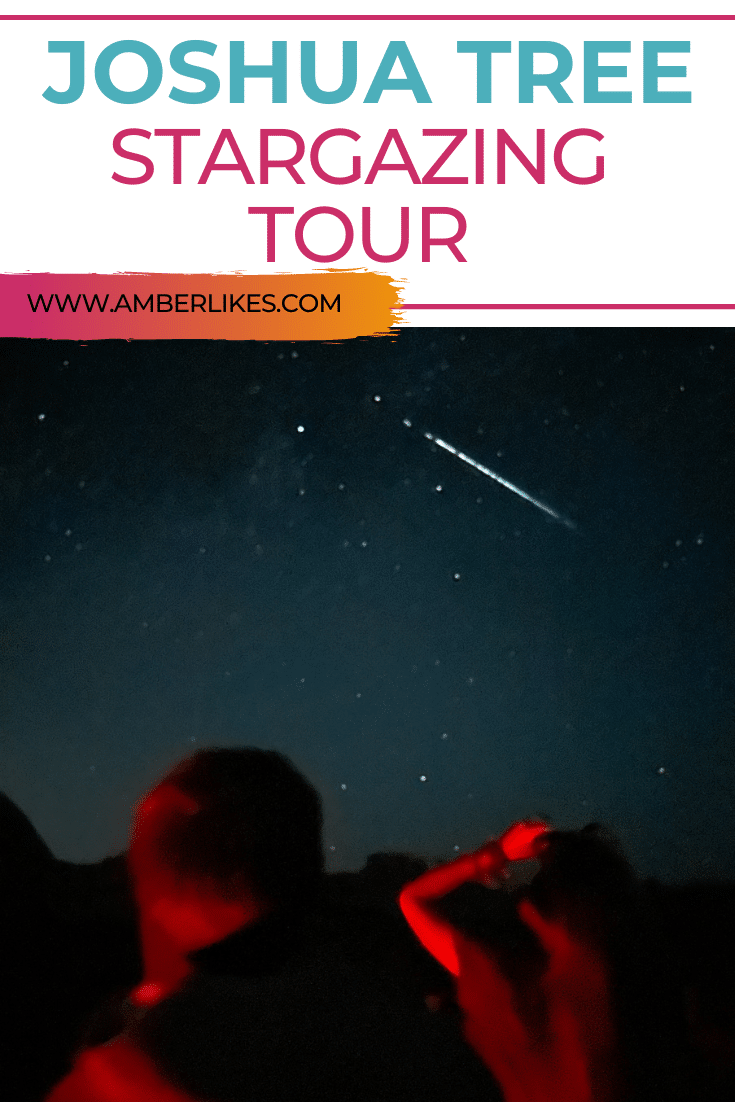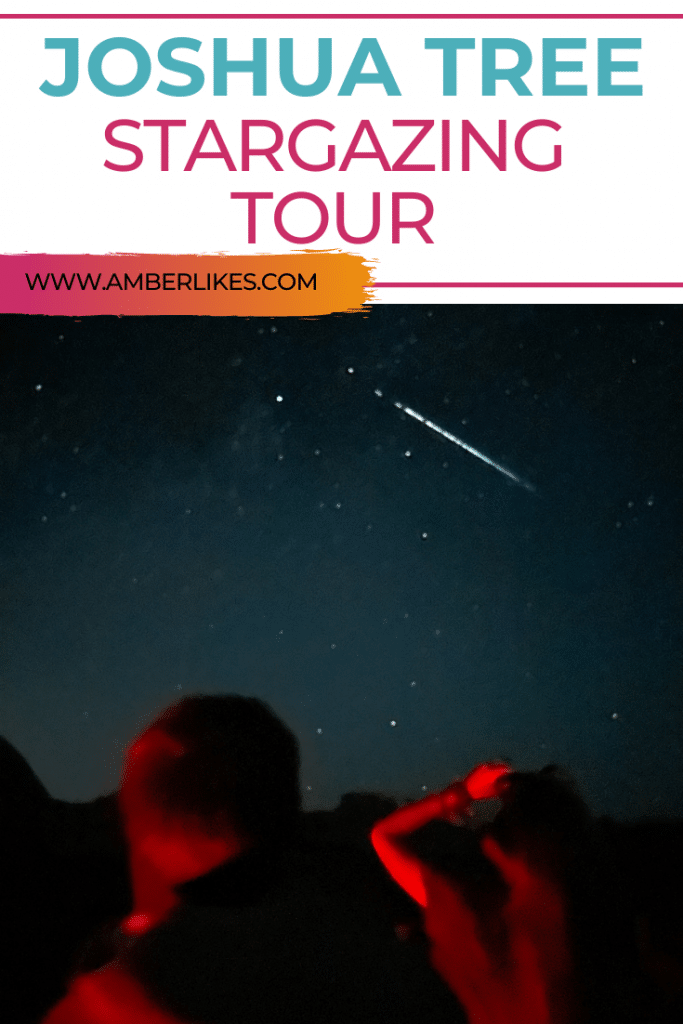 What to do in Joshua Tree?
After we made the rookie mistake of not being able to visit when we left the house in the middle of the day, we made a better plan. After we got back to our rental house, we made a plan to get up very early and visit first thing in the morning. So we set our alarms for 5:30 am and left the house by 6 am to beat the heat. We explored the Park bright and early when the temperatures were safe.
We got to the visitor's center and picked up the Junior Rangers books, stamps for our National Parks passport books, and a map. In fact, joshua Tree is actually open 24 hours a day, which is somewhat unusual in the National Parks system. After getting our picture at the sign, we headed into the dessert! We did a few very short hikes. And we also explored Skull Rock and climbed all over. 
Something else that's unique about Joshua Tree is how few restrictions there are on staying on trail. In fact, there are a lot of areas where you can explore wherever you like! Of course, there was a lot of, "Be careful!" and "Hold your sister's hand!" But overall, we loved the freedom of Joshua Tree.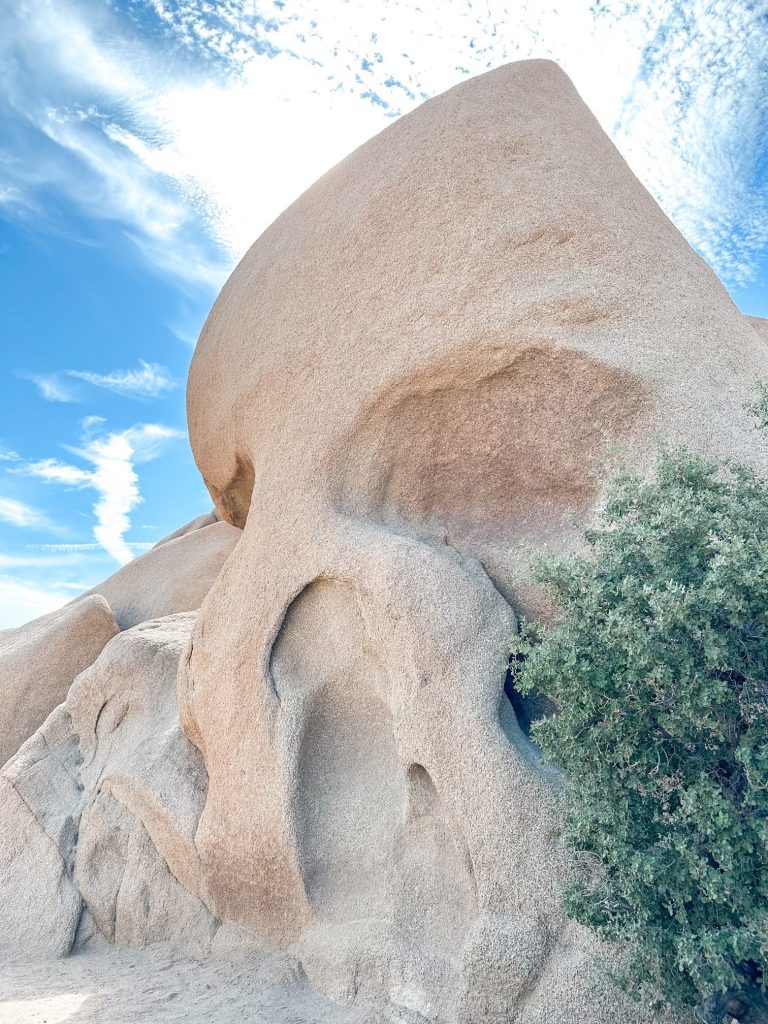 Joshua Tree Stargazing to Beat the Heat
In addition to the freedom, there are a lot of very serious warnings to be careful of the heat. These are very serious warnings and should be taken seriously. More than one visitor has died this summer at National Parks from heat exhaustion. So although we loved our visit to Joshua Tree, we had to be careful of how much time we spent in the park during the day.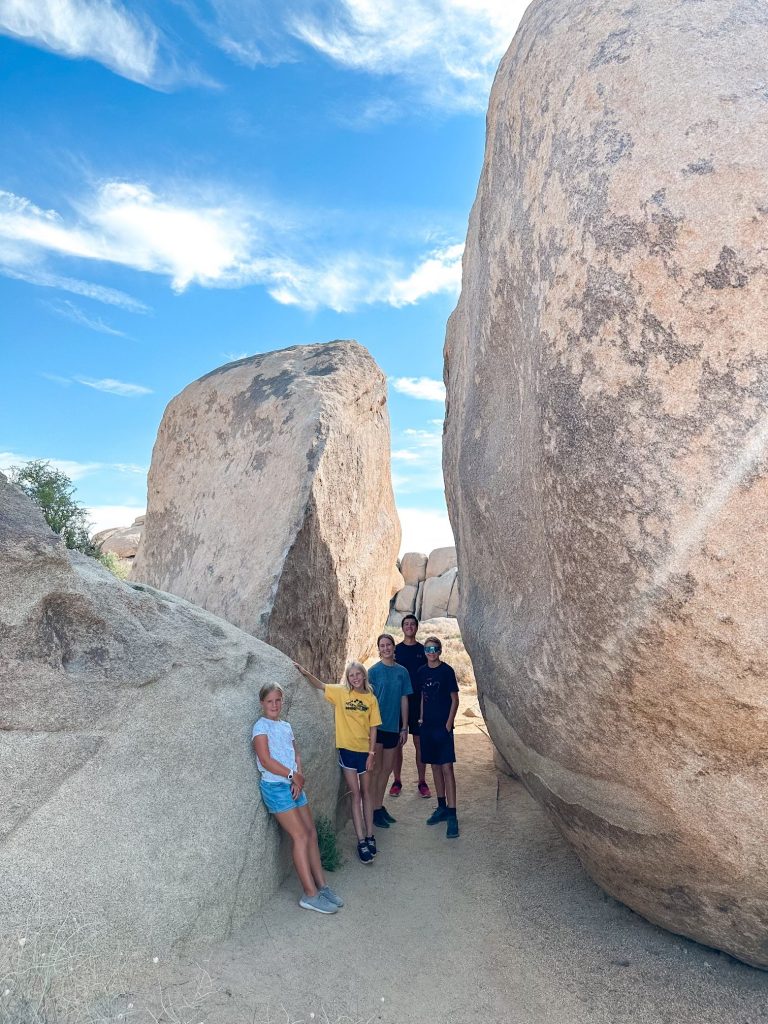 However, visiting at night is a wonderful and safe idea! But what to do in Joshua Tree during the evening? Did you know that Joshua Tree is a "night sky" Park? That means that it's a perfect location for stargazing. And although I consider myself a fairly thorough homeschooling Mom, constellations and astronomy have not been a strong suit. So when the opportunity came for us to take a media tour with Sky Watcher Stargazing Tour, I jumped at the chance!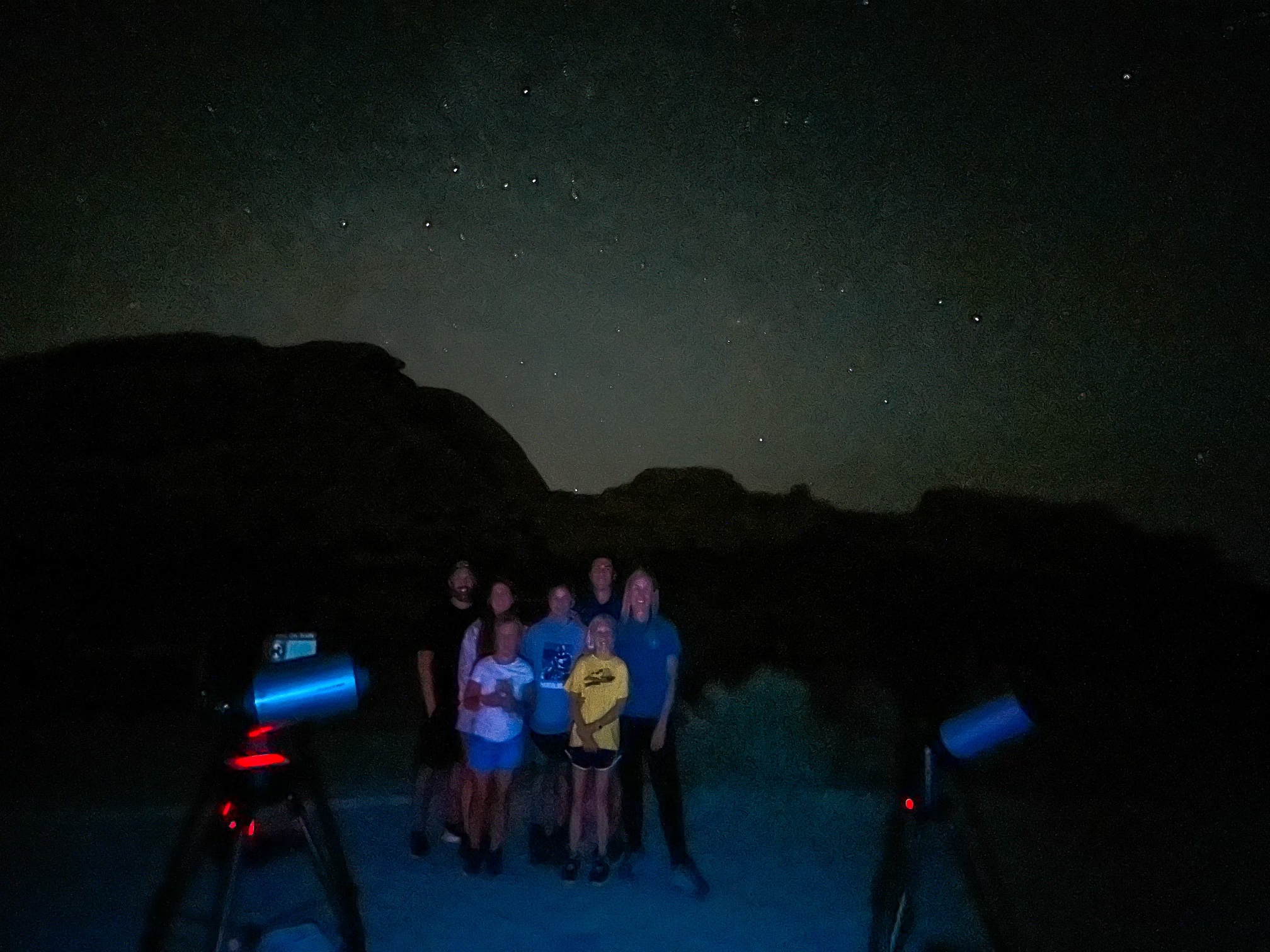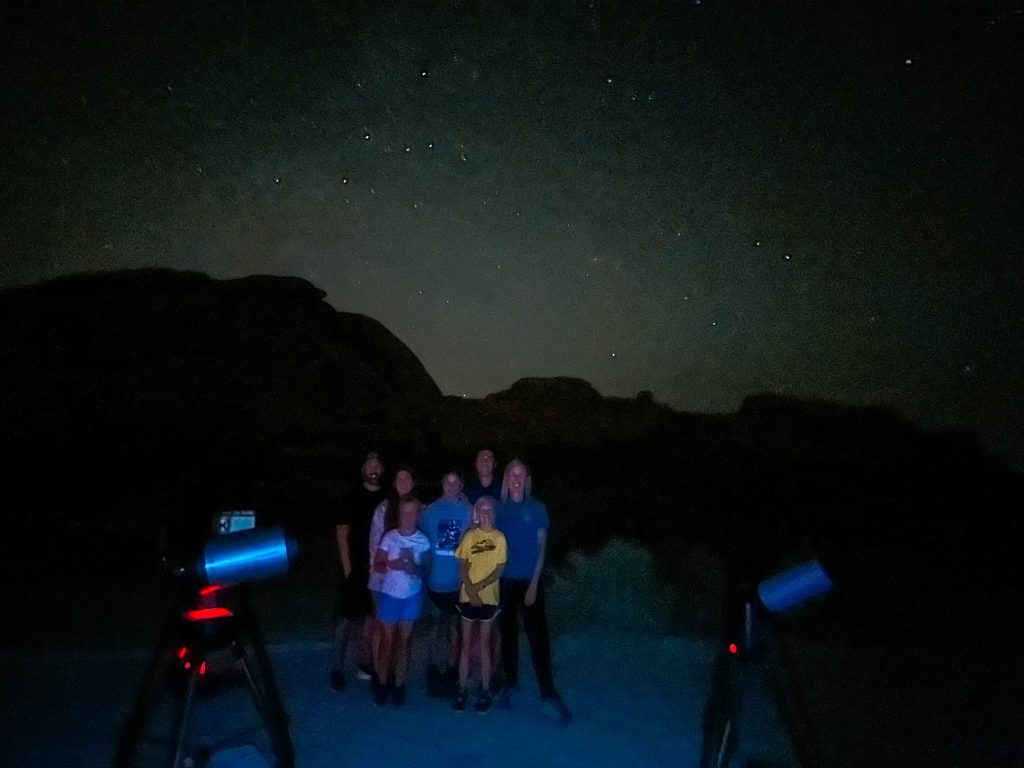 To be honest, I really wasn't sure what to expect with this stargazing tour. I've never done anything like this before! But it absolutely exceeded our expectations! We drove into Joshua Tree and planned to meet our guide at 9 pm. Before you head into the Park for Joshua Tree stargazing, be sure to know exactly where you are headed. There is very little service in this Park. So be prepared with directions!
Things we loved about Joshua Tree stargazing:
All the snacks, drinks, blankets, chairs, pillows, binoculars.
Looking at constellations and the Milky Way and nebula and Saturn
Seeing the galaxy
Learning about the Star signs. When it's your sign, that constellation is in front of the sun, so you can't see it when it's your birthday.
Seeing Starlink satellites pass by. 
Our tour guide, Adam. He was amazing. So knowledgeable and funny. 
Adam even had a very powerful laser that allowed him to point out the stars and the constellations so easily. I thought this was so helpful because I'm just one of those people who's never really been able to see the constellations. In fact this was the first time I could really actually see anything other than the Big Dipper!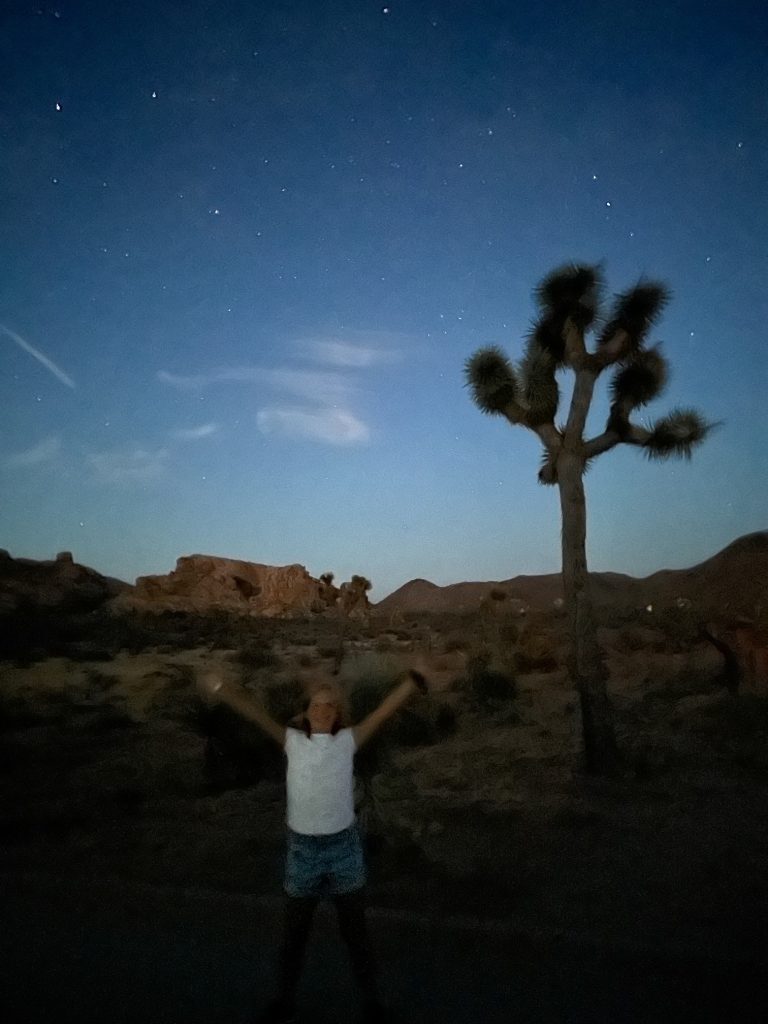 The tour lasted two hours and Adam was working and talking the entire time. He was incredibly entertaining, knowledgeable, and funny. He was so great with the kids and any of their questions. We were incredibly impressed and highly recommend this tour!
Basics about Joshua Tree National Park
Joshua Tree National Park is a stunning and unique national park located in southeastern California, USA. It is renowned for its otherworldly landscape, which features rugged rock formations, vast desert plains, and its namesake Joshua trees (Yucca brevifolia) scattered throughout the park.
Here are some key highlights and information about Joshua Tree National Park:
Geology: The park's landscape is shaped by two distinct desert ecosystems: the Mojave Desert in the higher elevations (northwest) and the Colorado Desert in the lower elevations (southeast). The striking rock formations, including huge boulders and monolithic granite formations, are the result of millions of years of geologic activity, including faulting, uplift, and erosion.
Joshua Trees: The park is famous for its Joshua trees, which are unique and spiky-looking members of the yucca family. These trees are native to the southwestern United States and are an iconic symbol of the American desert. They thrive in the Mojave Desert section of the park.
Wildlife: Joshua Tree National Park is home to a diverse array of wildlife, including bighorn sheep, desert tortoises, rattlesnakes, jackrabbits, coyotes, and numerous bird species. Visitors should keep an eye out for these creatures while exploring the park.
Outdoor Activities: The park offers a variety of outdoor recreational activities. Popular activities include hiking, rock climbing, stargazing (the park has some of the darkest night skies in Southern California, making it an excellent spot for astronomy enthusiasts), and photography.
More on Joshua Tree
Rock Climbing: Joshua Tree is a world-class rock climbing destination, attracting climbers from all over the globe. The unique rock formations and boulder-strewn landscape provide a challenging and exciting climbing experience.
Weather: The park experiences a desert climate, with hot summers and cool winters. Spring and fall are generally the most pleasant times to visit when temperatures are milder. Summer can be scorching, while winter nights can get quite cold.
Campgrounds: Joshua Tree offers several campgrounds within the park, providing opportunities for visitors to immerse themselves in the desert environment. Some campgrounds offer basic amenities, such as picnic tables and pit toilets, while others may have water and RV dump stations.
Visitor Centers: There are several visitor centers within the park, including the Oasis Visitor Center, the Joshua Tree Visitor Center, and the Cottonwood Visitor Center. These centers provide helpful information, exhibits, and resources for visitors.
Conservation: The park is dedicated to preserving its unique desert ecosystem. Visitors are encouraged to practice Leave No Trace principles to minimize their impact on the fragile desert environment.
Accessibility: Most areas of Joshua Tree National Park are accessible by car, but some of the more remote or rugged locations may require high-clearance or four-wheel-drive vehicles.
We loved our time at Joshua Tree National Park. But the absolute best part of this Park for us was the Joshua Tree stargazing tour. If you book a tour with Sky Watcher Star Tours, you will absolutely not be disappointed. In fact, of all the things we did in our almost 3 weeks on California, this will be one of the most memorable for all of us. There's just something special about being snuggled up with your loved ones under blankets, looking at stars. Enjoy your Joshua Tree stargazing!
You may also like:
Best Studio Tours in Hollywood
You May Also Like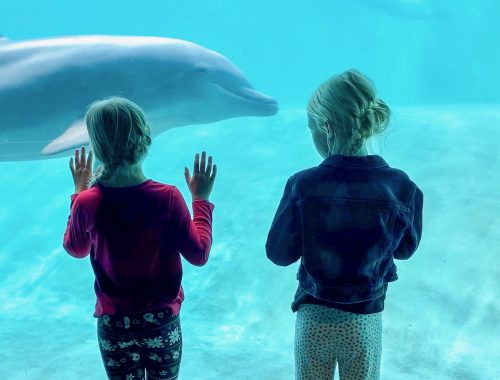 December 1, 2021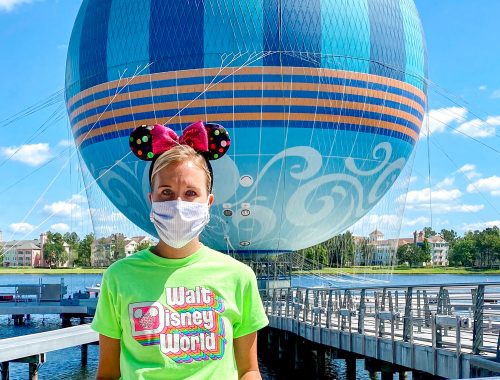 May 21, 2020