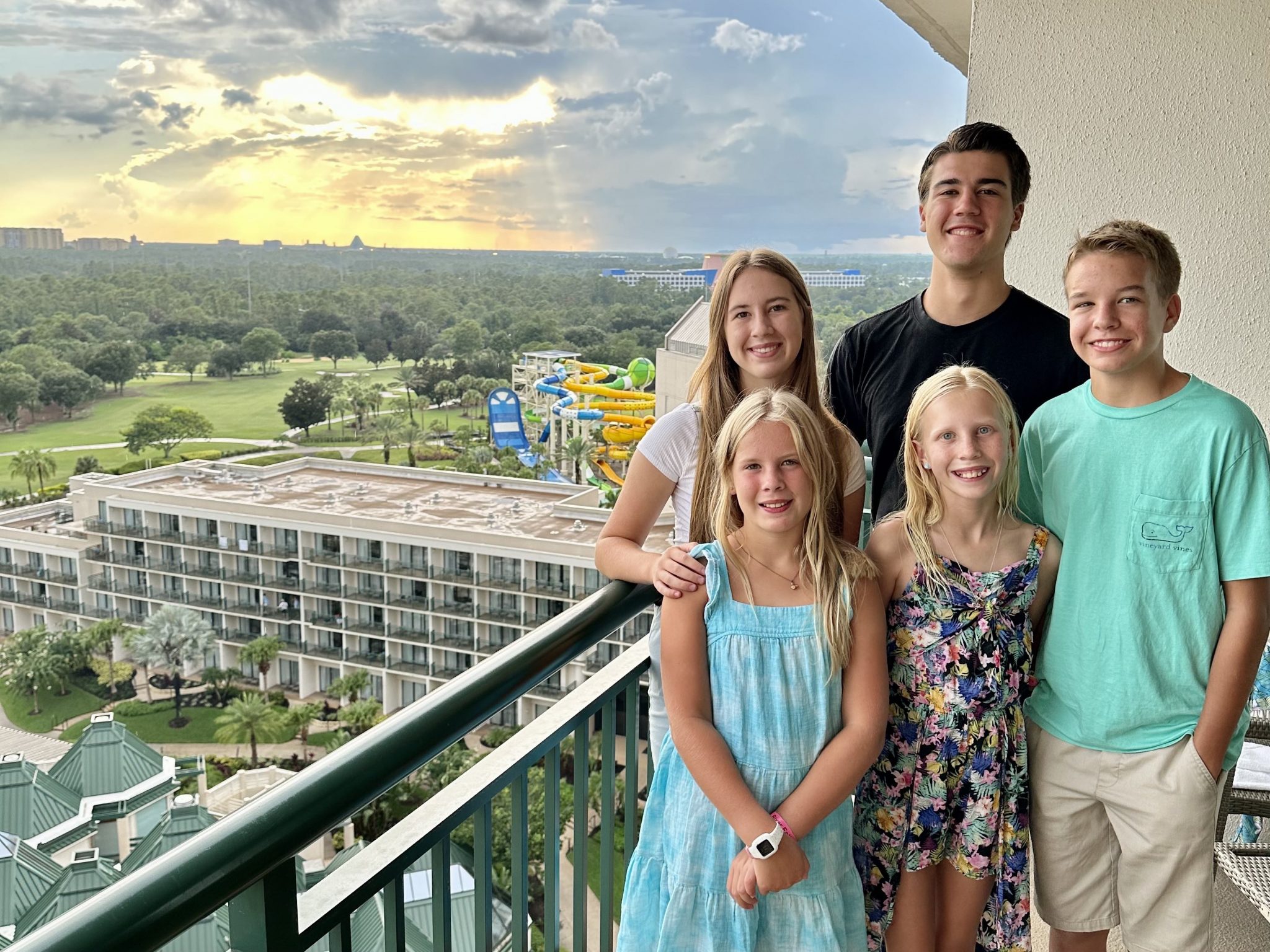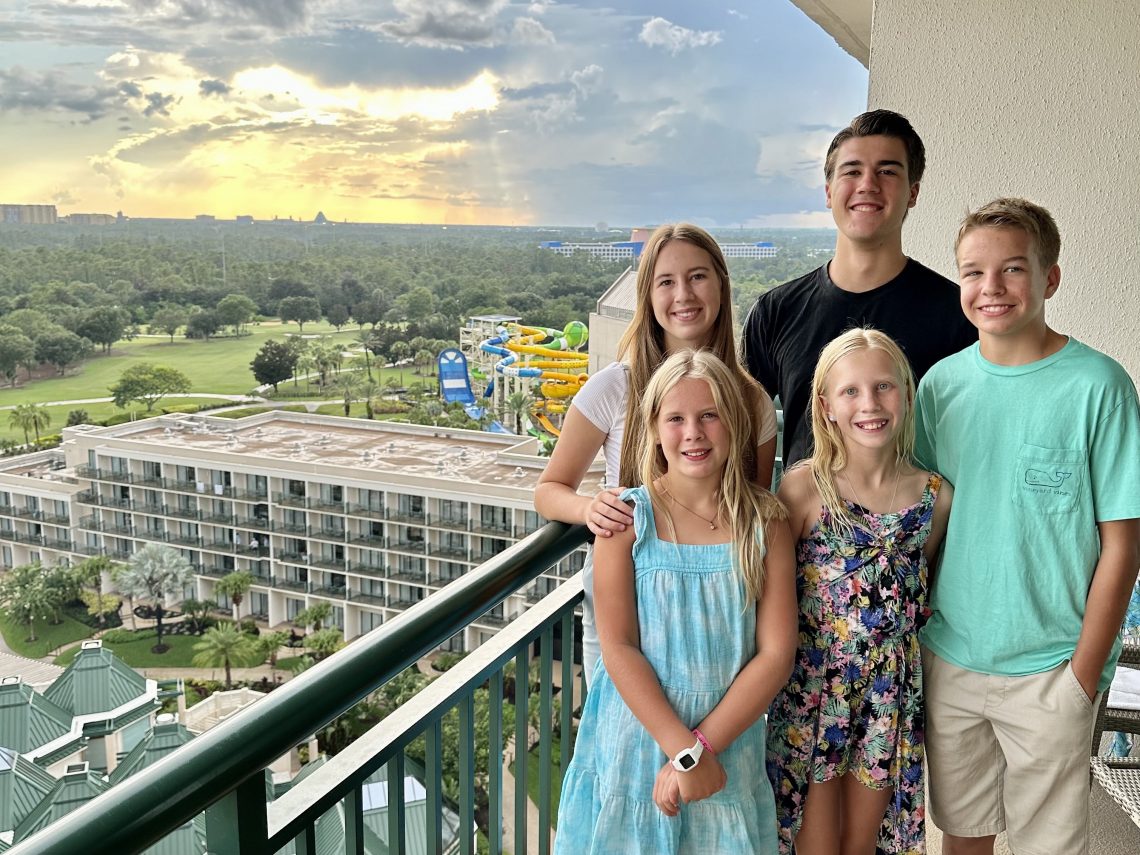 The Orlando World Center Marriott Mermaids and More
July 31, 2023
Sharing is caring!
So much fun at the Orlando World Center Marriott for the whole family!
We just returned from an epic staycation at the Orlando World Center Marriott. It was so nice to be invited to explore this hotel so that I could share it all with you. Although we were hosted by the hotel, all of the opinions are my own. In fact, I get a lot of questions about hotels in Orlando. Since this is one of the biggest Marriott properties in the world, this one is popular. And after visiting for the weekend, I can tell you so much more!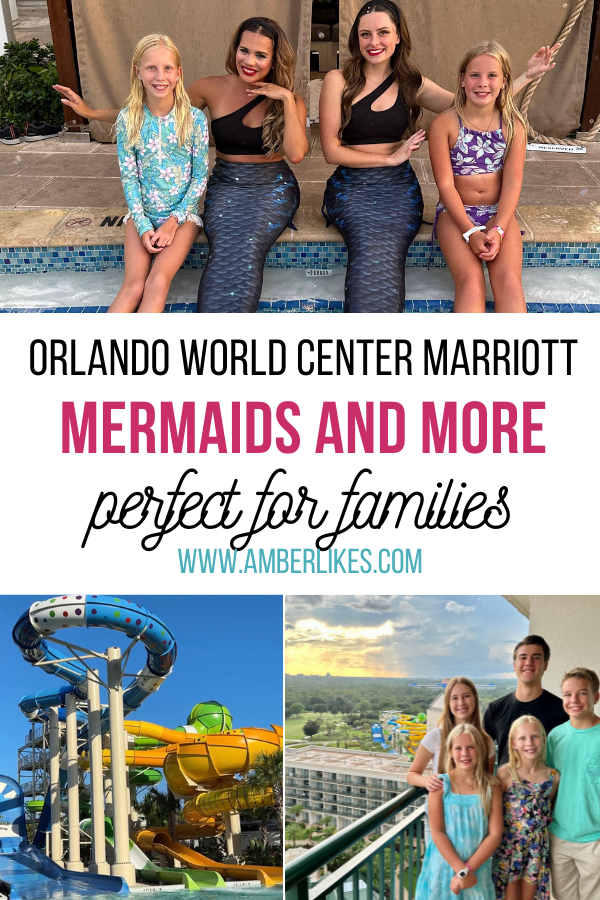 What are the Basics of this Hotel?
When I first arrive at a hotel, I like to know some basic information about the property. So here are some key features and information about the hotel:
Location: The Orlando World Center Marriott is situated at 8701 World Center Drive, Orlando, FL 32821. The hotel's location is convenient for visitors to access major attractions in the area, including Walt Disney World, Universal Studios, SeaWorld, and other theme parks.
Accommodations: The hotel offers a wide range of accommodations, including well-appointed guest rooms and suites. Each room is equipped with modern amenities, comfortable furnishings, and scenic views of the resort's surroundings.
Resort Amenities: The Orlando World Center Marriott boasts an impressive array of amenities for guests to enjoy during their stay. And some of the highlights include:

Pools: The hotel features several swimming pools, including a massive lagoon-style pool with waterfalls, slides, and a dedicated children's splash area. There are also hot tubs and a quiet pool area for those seeking relaxation.
Golf Course: The resort has its own 18-hole championship golf course, which provides guests with opportunities to enjoy the beautiful Florida weather while playing golf.
Restaurants and Bars: Several on-site dining options are available, ranging from casual eateries to upscale restaurants, serving a diverse selection of cuisines.

This iconic Orlando hotel was built in 1986. But every room in the hotel was remodeled and fully updated between 2019 and 2023. There are 2,010 rooms and 120 suites. And we stayed in one of the suites, and they are perfect for big families like ours! Take a look at this suite!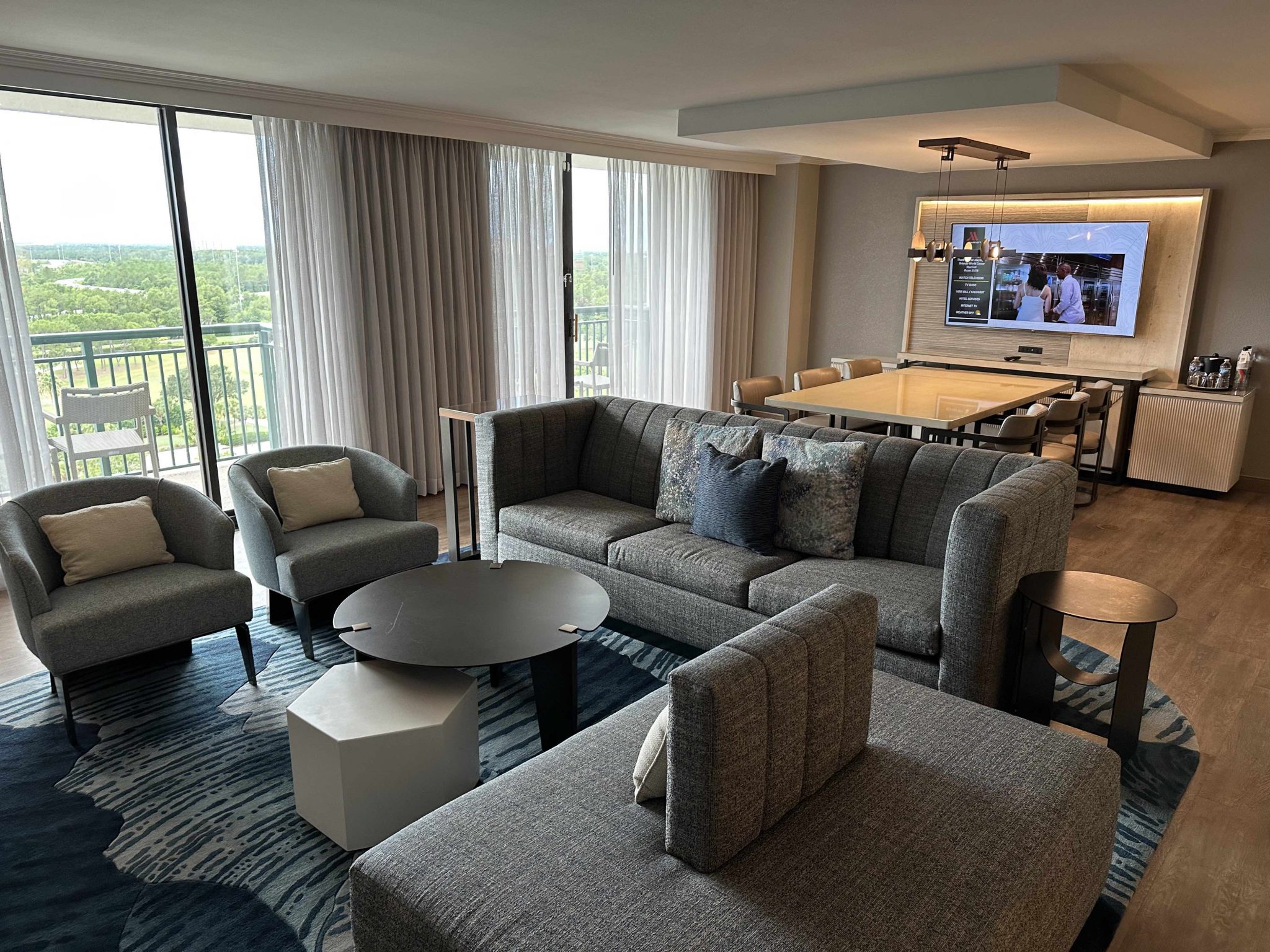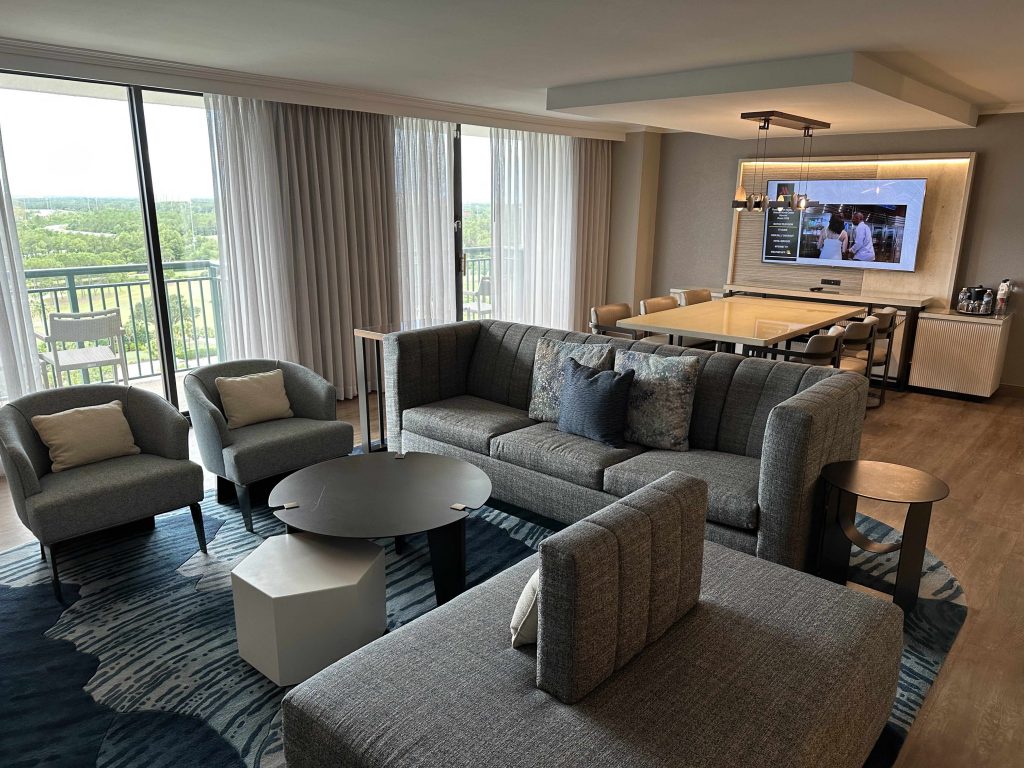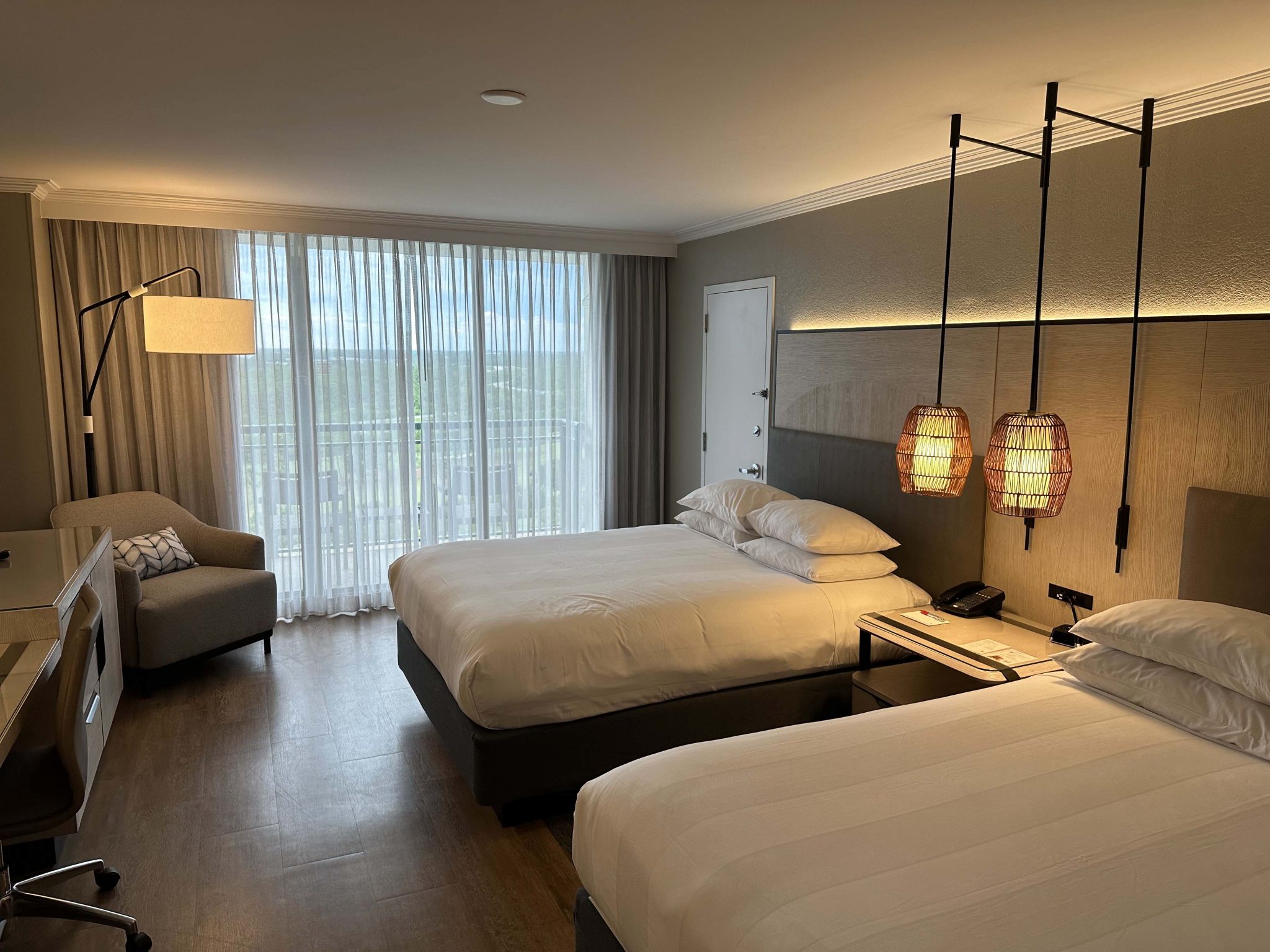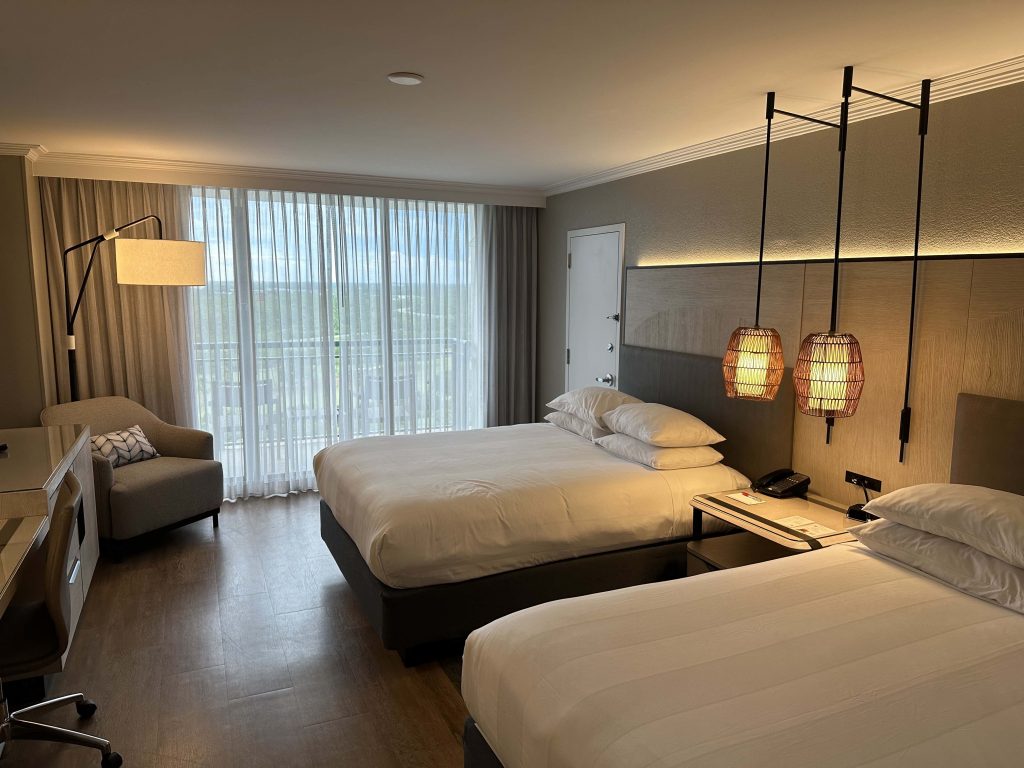 Things to Love about the Orlando World Center Marriott
Did you know that every hotel at the Orlando World Center Marriott has a balcony? And that's not very common! In fact, every single room at the Orlando World Center Marriott has a balcony with two chairs and a table. And you can enjoy several options of different views depending on where your room is located. In fact, there are laser light show view rooms, water park view rooms, and Orlando views!
And you just have to see the pools to believe it! The main pool has 400,000 gallons of water. And it was completely redone in 2020! In addition, at River Falls Water Park, there are tube slides, a water play area, and water slide. This place has so many fun things to do in the water for all ages. In fact, you can even play tug of war in the pool!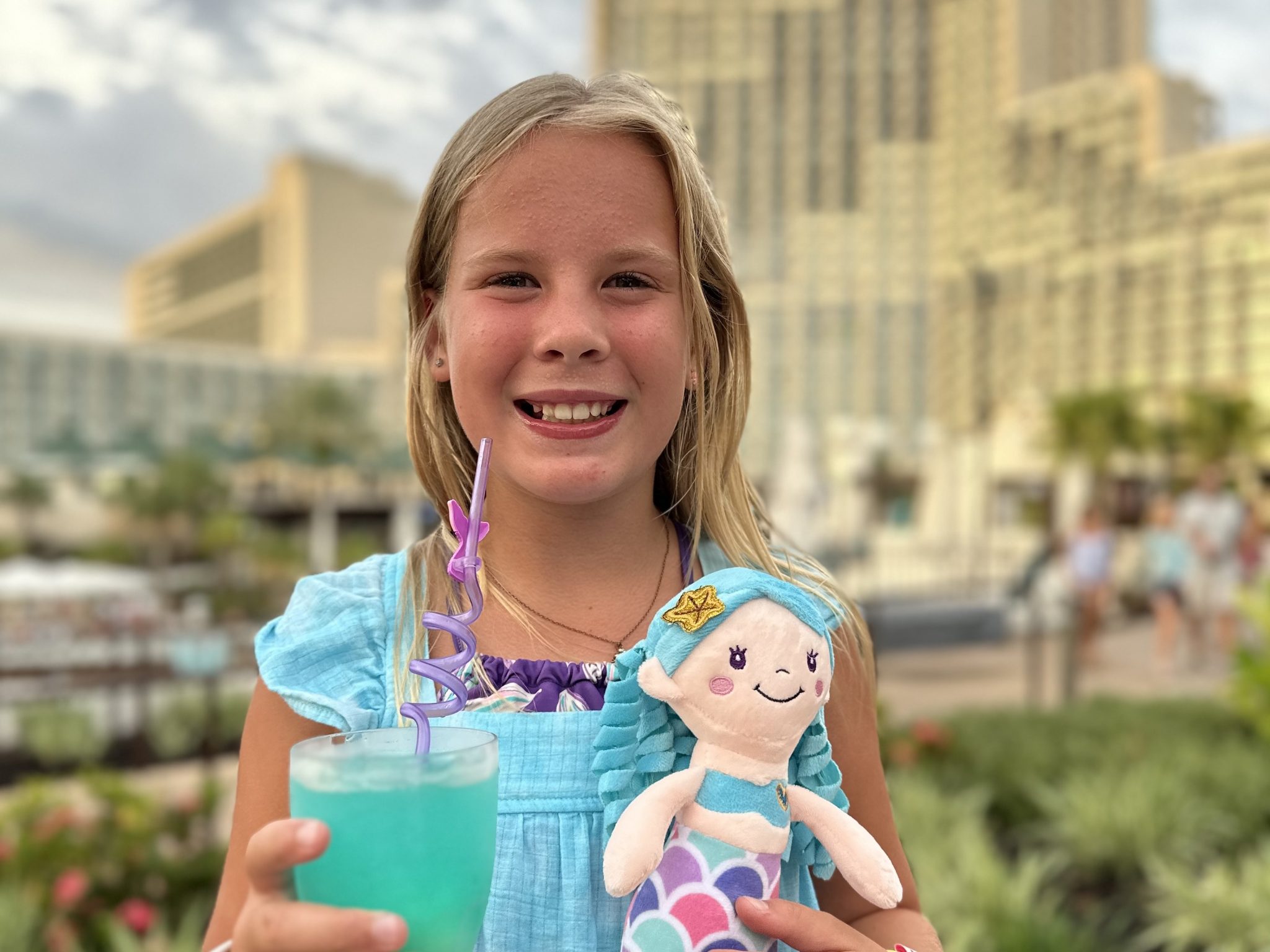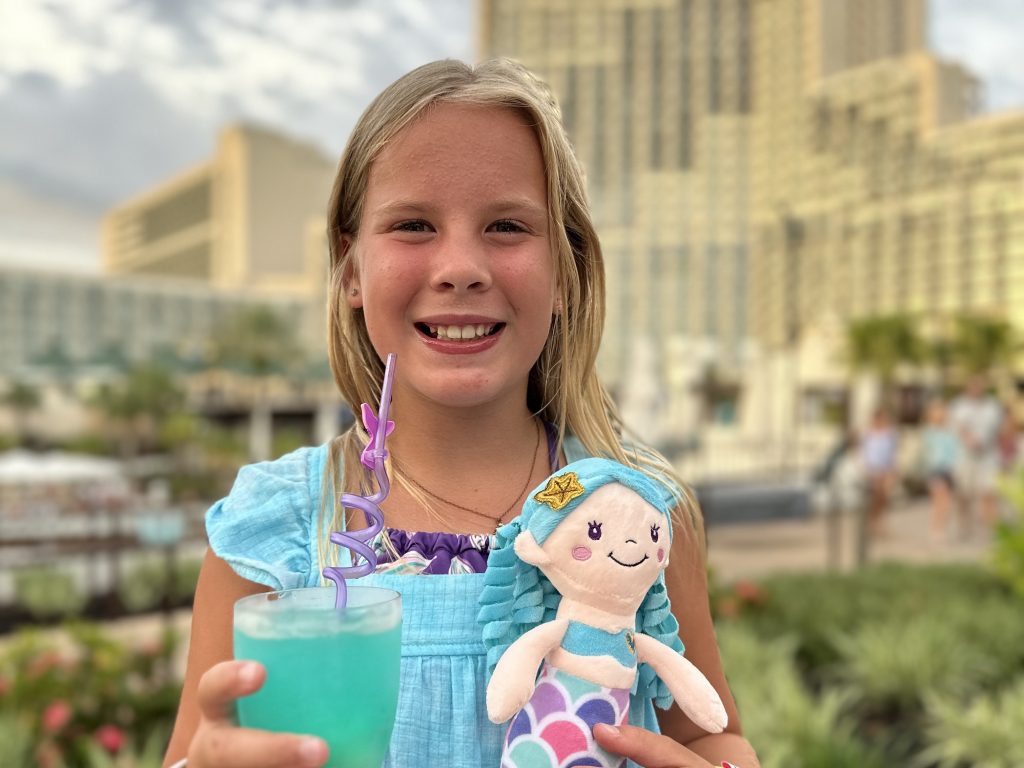 The Orlando World Center Marriott things to love about the pools:
Falls Pool Oasis: The Falls Pool Oasis is the main pool area of the resort. And it is one of the key highlights for families and vacationers. In addition, it covers over 10,000 square feet and features a variety of attractions.
Lagoon Pool: The main centerpiece of the Falls Pool Oasis is the large lagoon-style pool. And this pool is surrounded by lush tropical landscaping and offers a fantastic place to swim, relax, and cool off.
Waterslides: There are three thrilling body waterslides. And there are three tube slides at the River Falls Water Park. In addition, there is a little slide for the tiniest guests in the toddler splash area.
Splash Zone: The Falls Pool Oasis includes a designated splash zone for younger children. So kids can play and have fun in shallow water with interactive water features. And this ensures a safe and enjoyable experience for the little ones.
Hot Tubs: For those seeking relaxation, the water park area offers multiple hot tubs where guests can unwind and soothe their muscles.
Poolside Amenities: The poolside area is equipped with comfortable lounge chairs and umbrellas for guests to relax and soak up the sun. Additionally, guests can enjoy poolside food and beverage service from the nearby restaurants and bars.
Nightly Laser Light Show: In the evenings, the resort hosts a spectacular laser light show over the Falls Pool Oasis. And this adds an extra touch of magic and entertainment to guests' experiences.
Nighttime entertainment: And keep reading for more information on the epic mermaid experiences!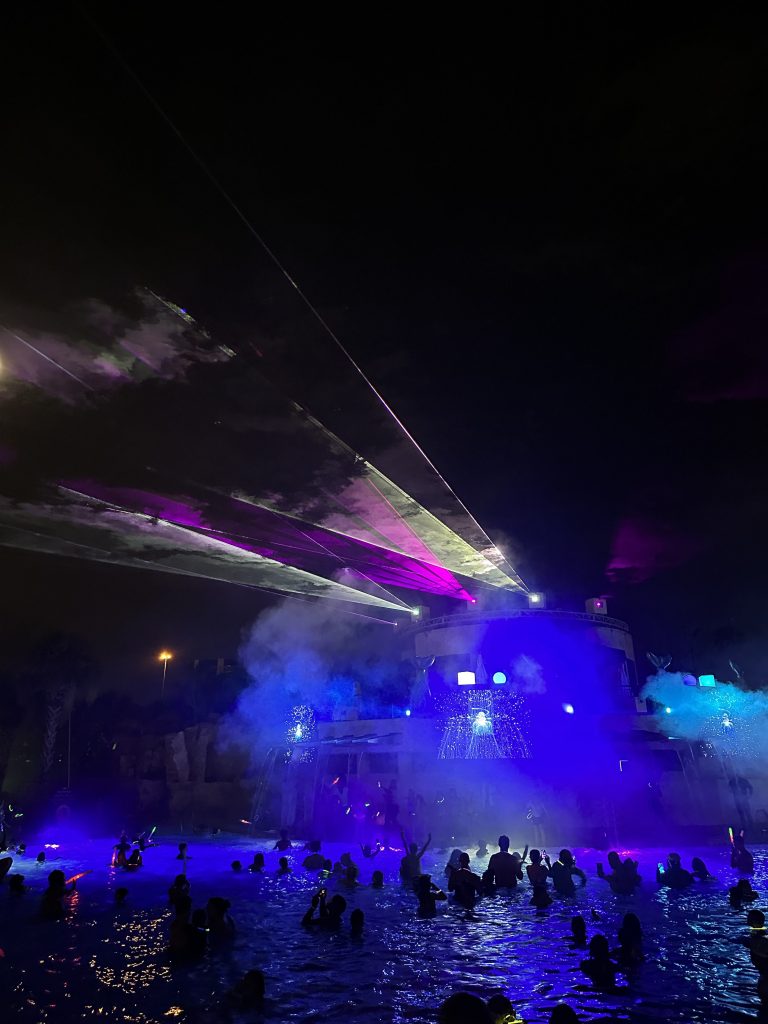 Mermaids at the Orlando World Center Marriott
You have to see this Mermaid party to believe it! In fact, there's live music with a DJ, glow pool inflatables, bubble machines, dancing, mermaid meet and greet, and swimming with mermaids! If your girls are anything like mine, mermaids are a huge hit. And the mermaids at the Orlando World Center Marriott even have LED glowing tails! Can you imagine?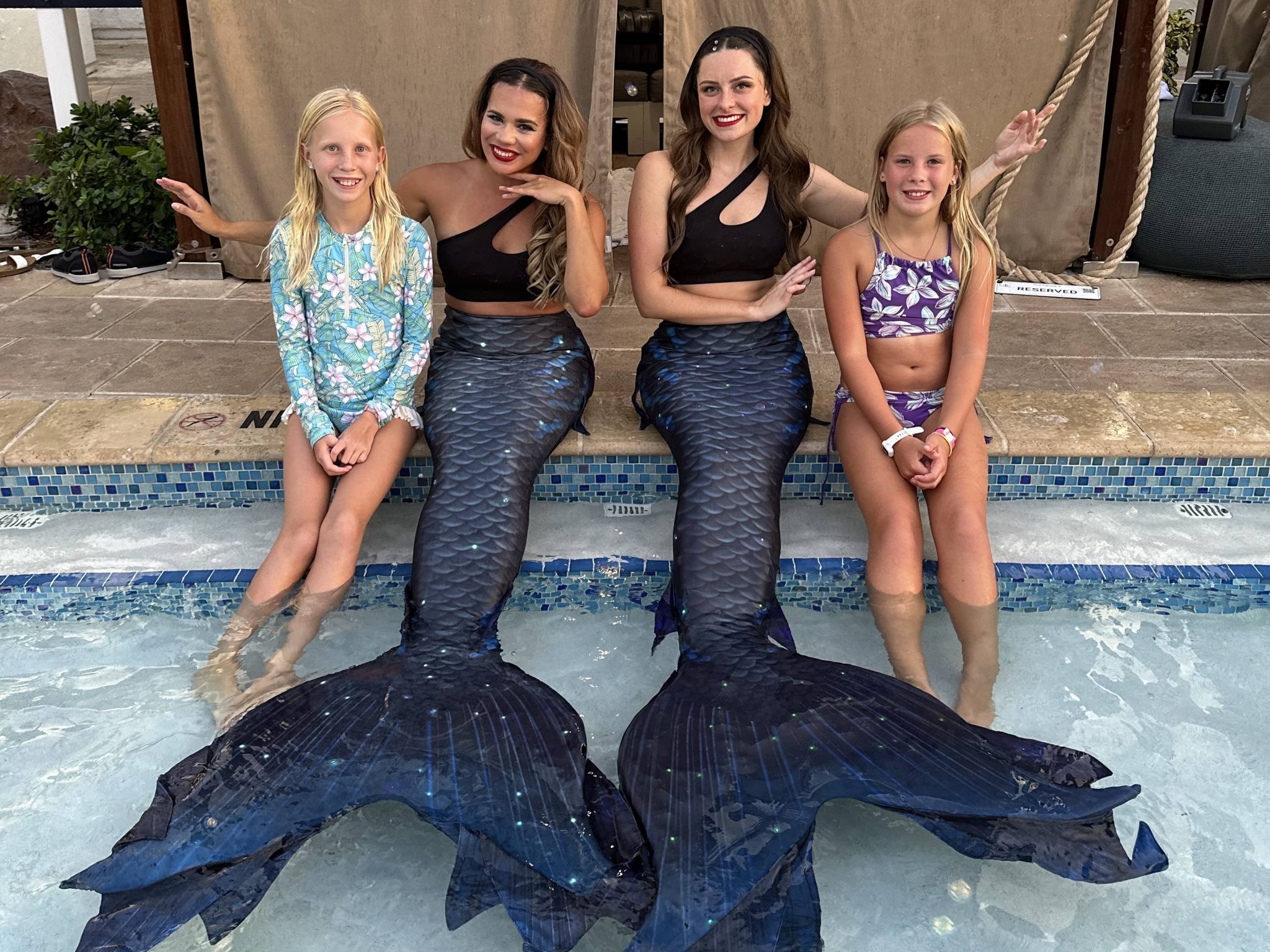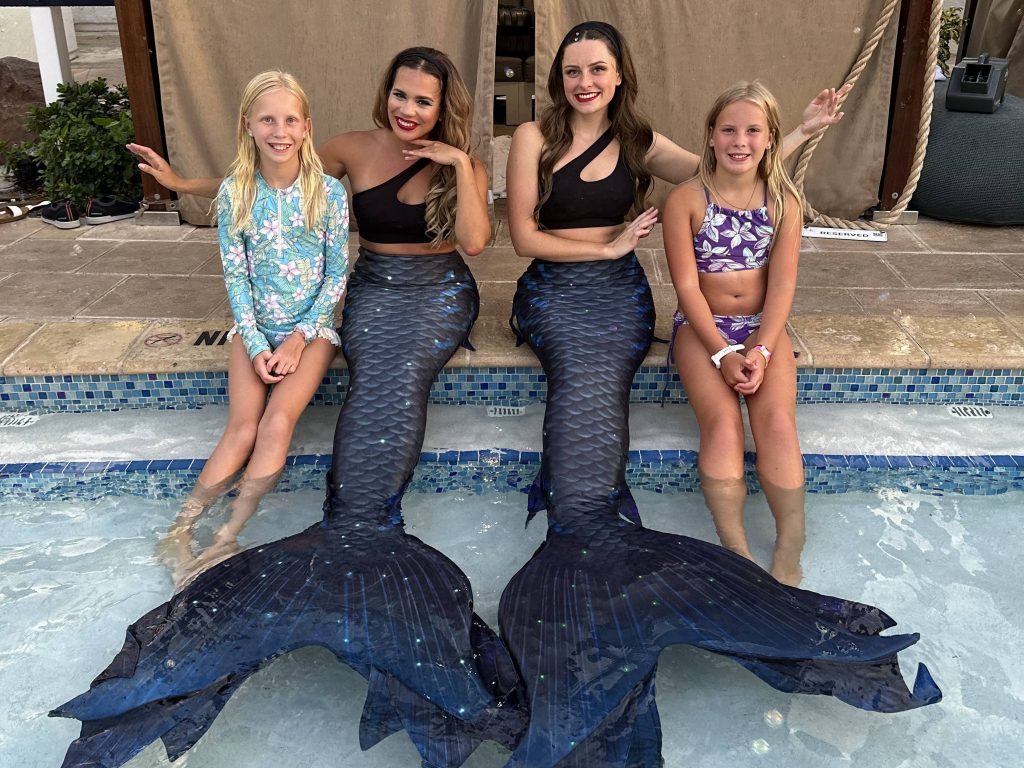 The dates for the rest of the year are August 5, 12, September 2, October 7, November 25, December 28 and 30 from 8-9:30 pm. If you book your stay to correspond with these dates, you will have such a memorable experience! So be sure to book your stay now to swim with mermaids!
Book Your Stay Now
We had such a wonderful stay! This hotel is reasonably priced for families. And you can really stay here without leaving and have plenty to do. Here are some things we loved:
Our beautiful suite
Riding the 6 water slides!
Floating down the lazy river
Meeting Mermaids at the Glow Party
Watching fireworks from our room
Partying at the laser light show in the pool
Winning prizes at the arcade
Eating delicious food at some of the 10 restaurants
Meeting Mingo the Flamingo!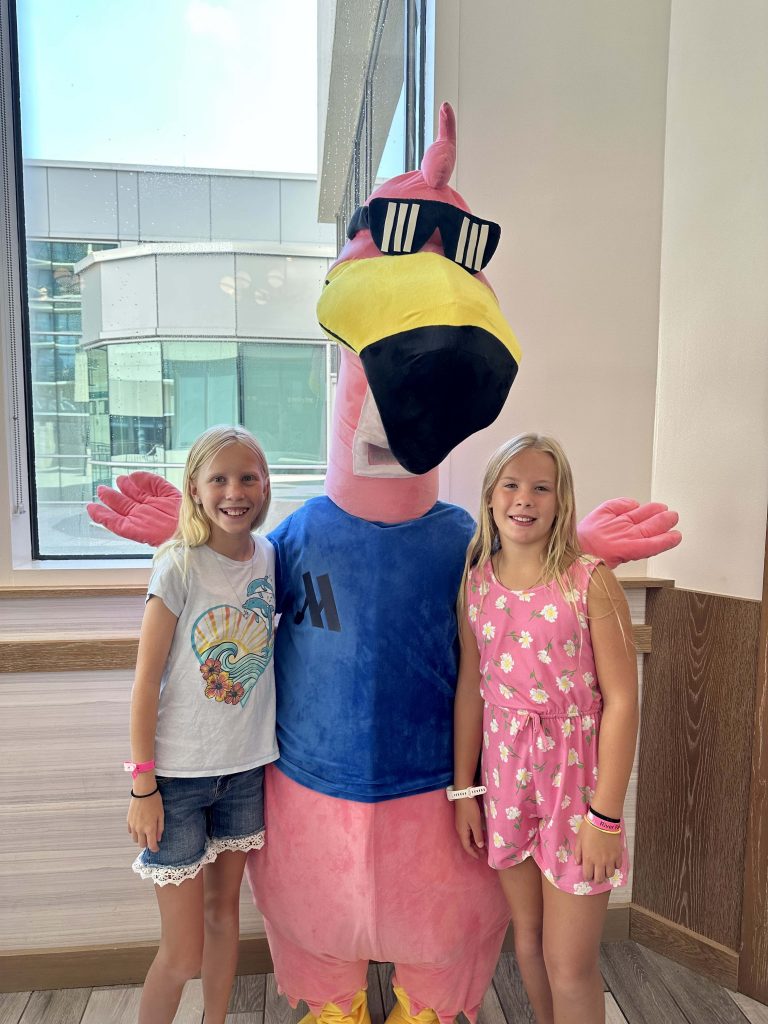 And they have a great deal where you can get a $25 nightly resort credit. The Getaway in Our World package is the perfect reason to book a stay!
You May Also Like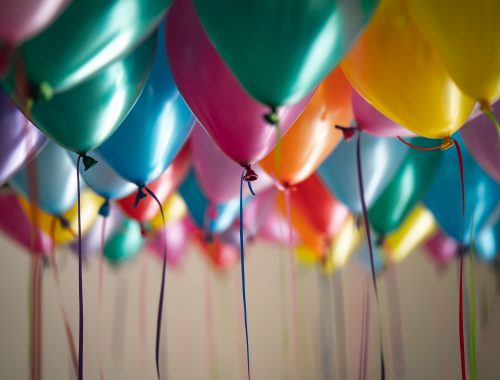 July 9, 2021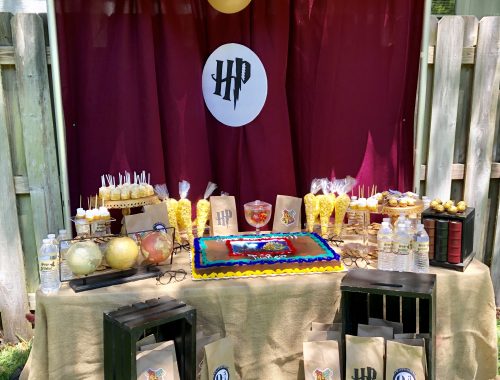 April 23, 2019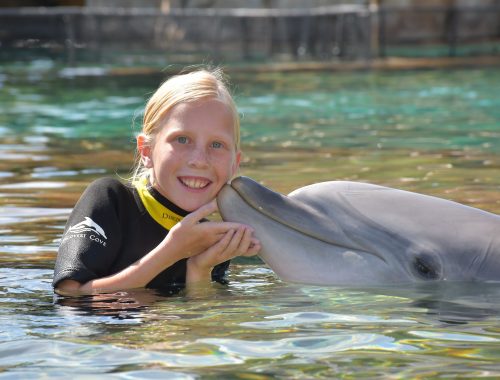 September 6, 2022