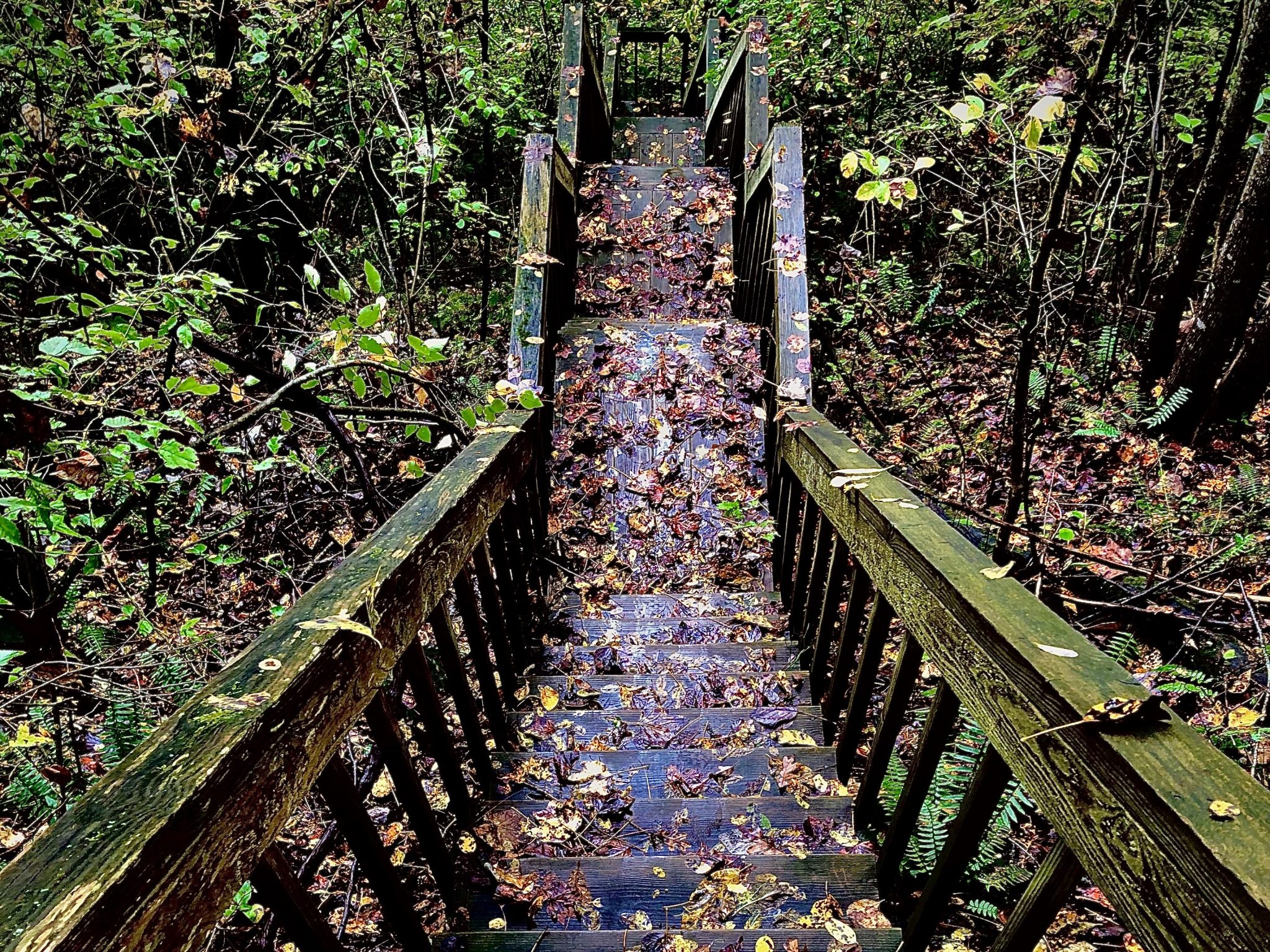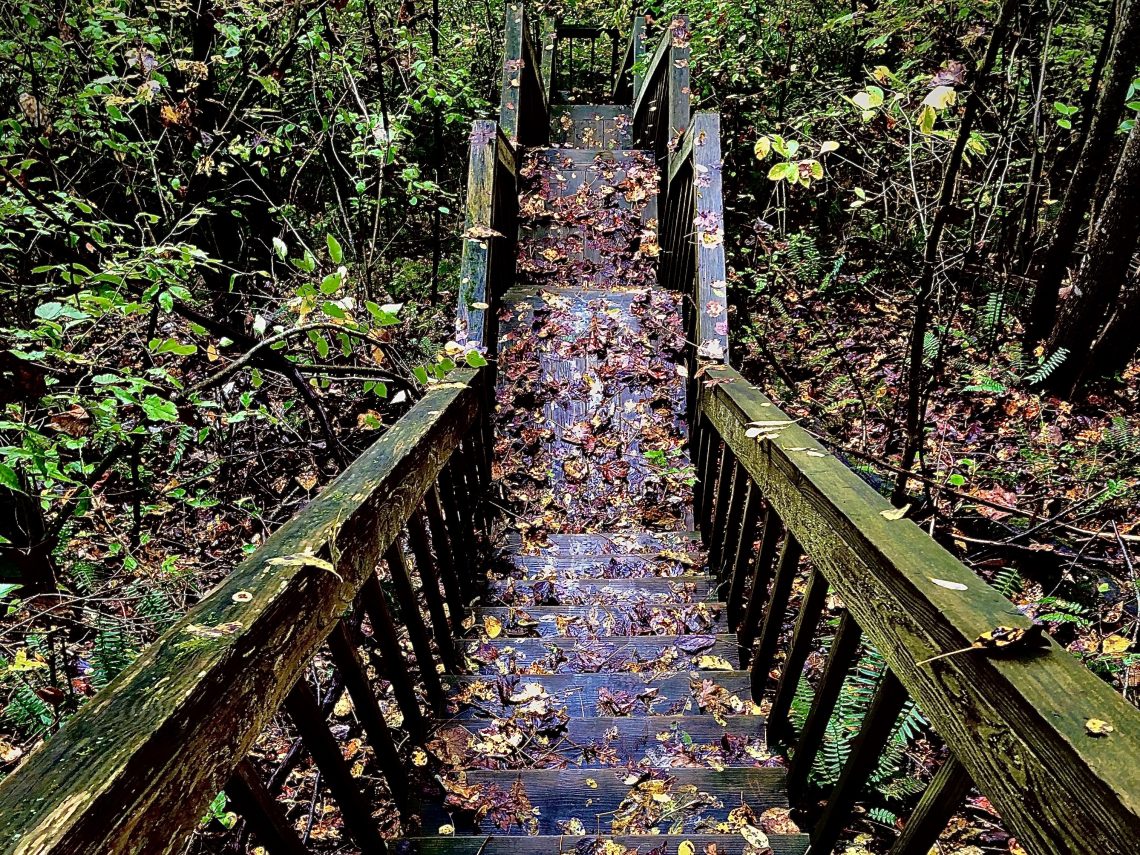 Blue Ridge Georgia Hiking: Find the Beauty in the Outdoors
October 11, 2020
Sharing is caring!
One of our favorite activities as a family is getting out in nature together. And hiking is one of the best ways! It's such a great way to get exercise, and experience the outdoors together. When we were on our 30 day road trip out West, we did miles and miles of hiking! And here in Blue Ridge, Georgia, the terrain looks a little different than in Grand Teton National Park or Yellowstone National Park. But it's still so gorgeous! There are also advantages to East Coast hiking. For example, these include the lack of Grizzly Bears and also the accessibility for families.
I've organized these hikes to those that are within 30 minutes of downtown Blue Ridge, Georgia and those that are about an hour or so from downtown. I've also included information on whether these hikes are good for families with young children or not. We've been visiting Blue Ridge, GA for over 10 years, with our five kids, so I know which trails you should be able to manage with those little legs! Keep reading for my favorite Blue Ridge Georgia hiking!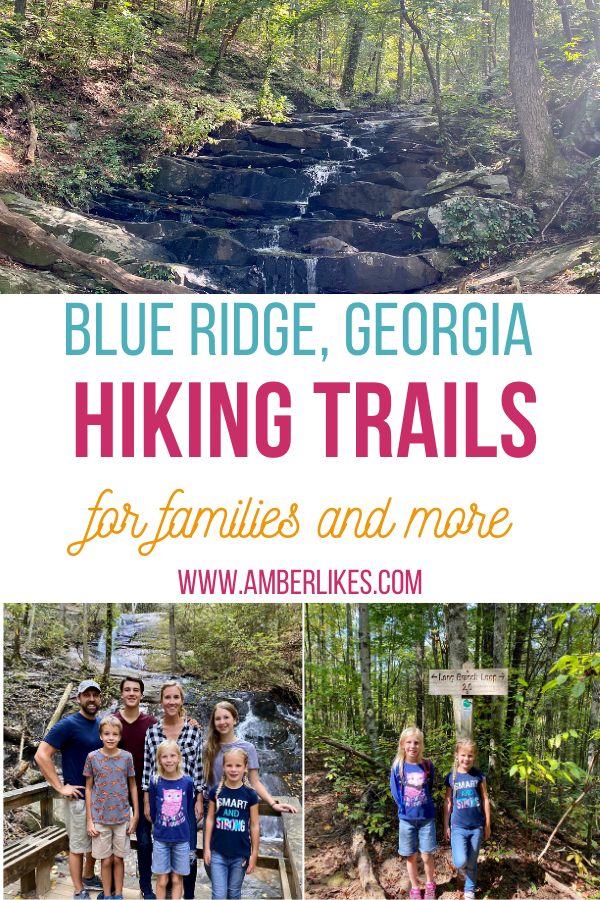 Hiking within 30 minutes of Downtown Blue Ridge, Georgia
Blue Ridge Georgia Hiking: Long Branch Loop
This is a perfect trail for little legs, and one we've been doing for years! It's in an area known as the Aska Adventure Area. This area has a large trail system and is more remote than downtown Blue Ridge. Be prepared to know where you're going because there can be very little cell service in this area.
The Long Branch Loop trail is perfect for families. We've taken babies in front pack carriers. And we've seen many dogs, elderly folks, and toddlers running around this trail. It's an easy 2.3 mile roundtrip loop. Loops are the best kinds of trails because you don't see the same thing more than once! It's just a big circle and you end up back at your starting point. When we walked this trail recently, there were absolutely gorgeous fall leaves. It was absolutely perfect!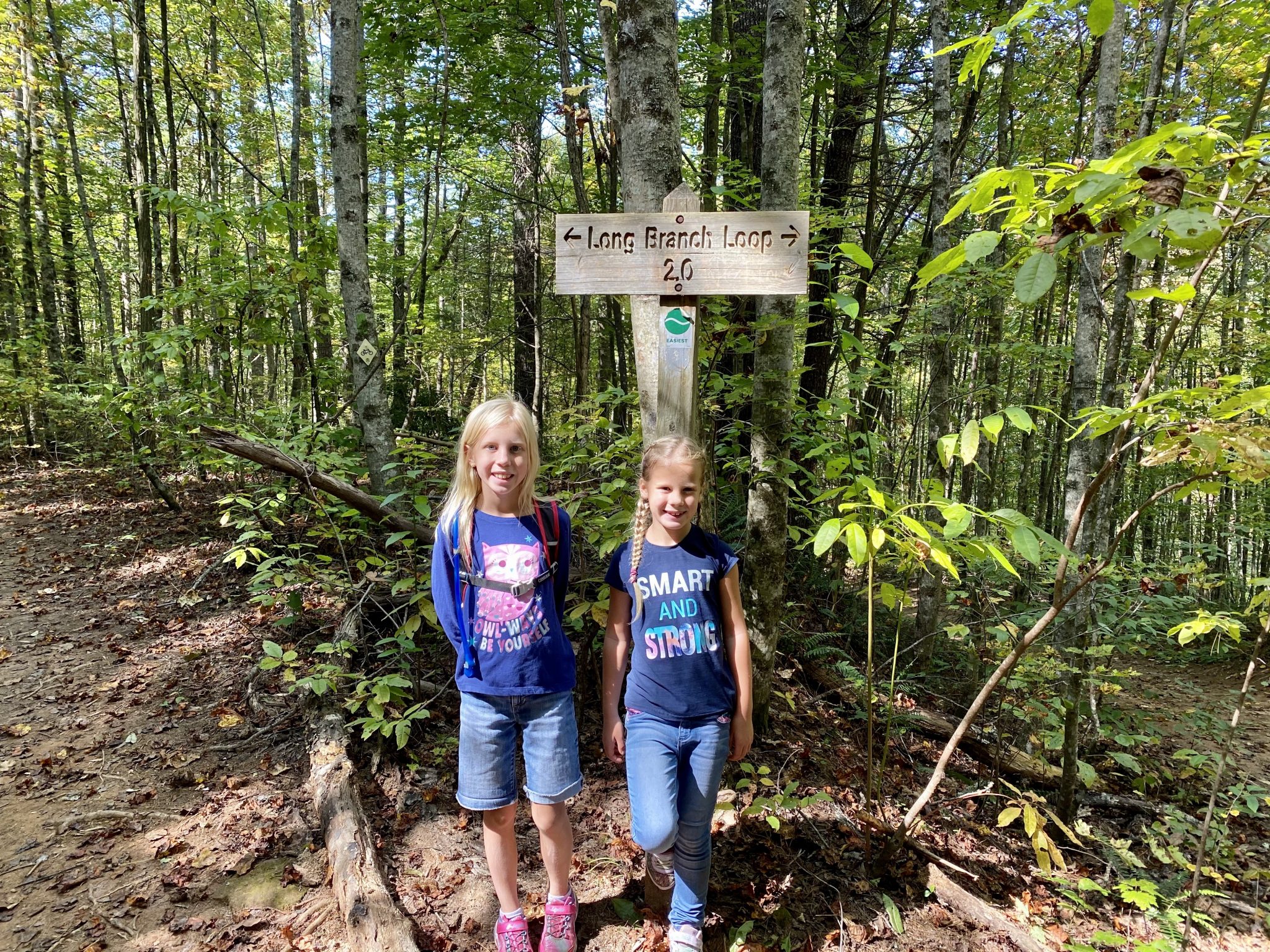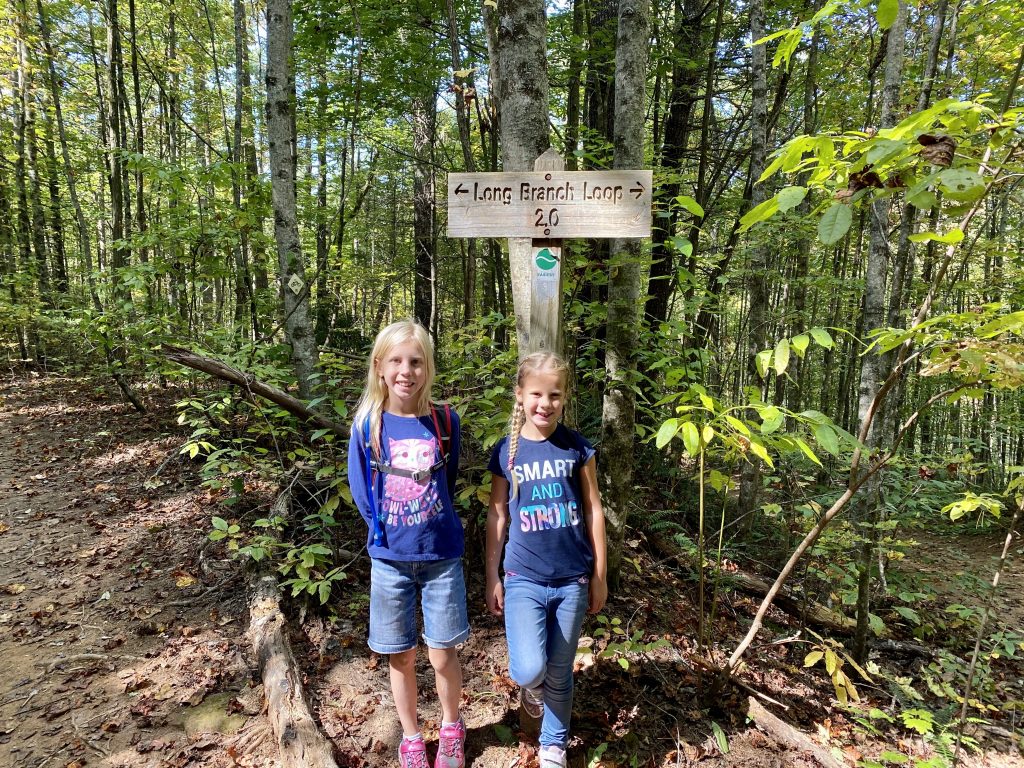 Green Mountain Trail
This trail is not a loop, but it connects with a connector trail to the Long Branch Loop. If you are looking to add some more miles and time onto the 2.3 miles of the Long Branch Loop, this is a great addition. If you go up in elevation on the connector trail to the Green Mountain Trail, and then turn right, you will eventually come to Lake Blue Ridge. This takes about 1.8 miles each way to get to the first viewing point of the lake. But it was a tough 1.8 miles! It's very steep going down and then of course, very steep going back up!
I do not recommend this trail for little legs. However, our 7 year old did it with minimal complaining. She does have a lot of experience hiking and has done many, many miles of hiking. But it was a great workout and the Green Mountain Trail is much less traveled than the Long Branch Loop. So you'll have much more solitude in this part of the Aska Trail System if you choose to make the journey.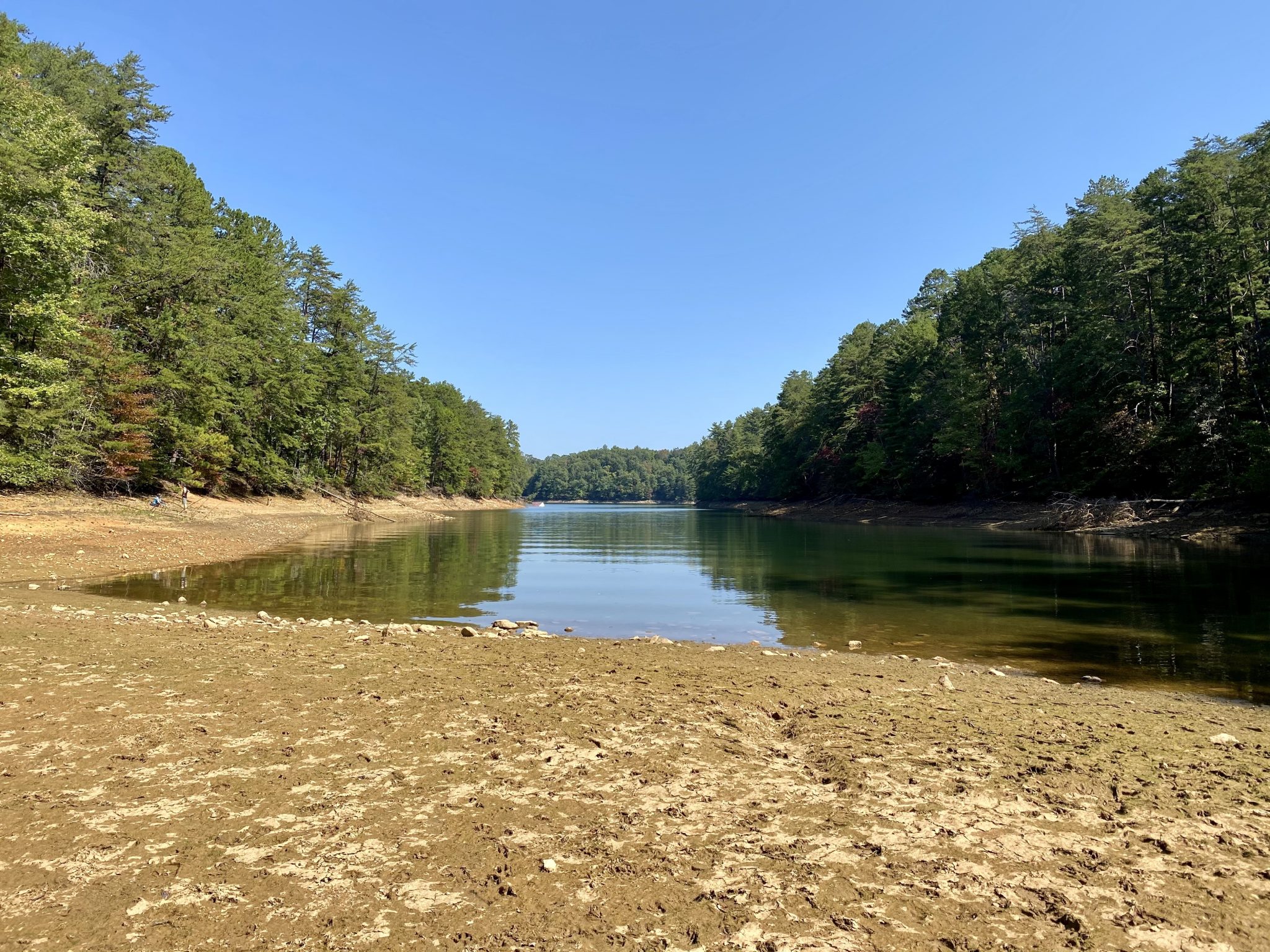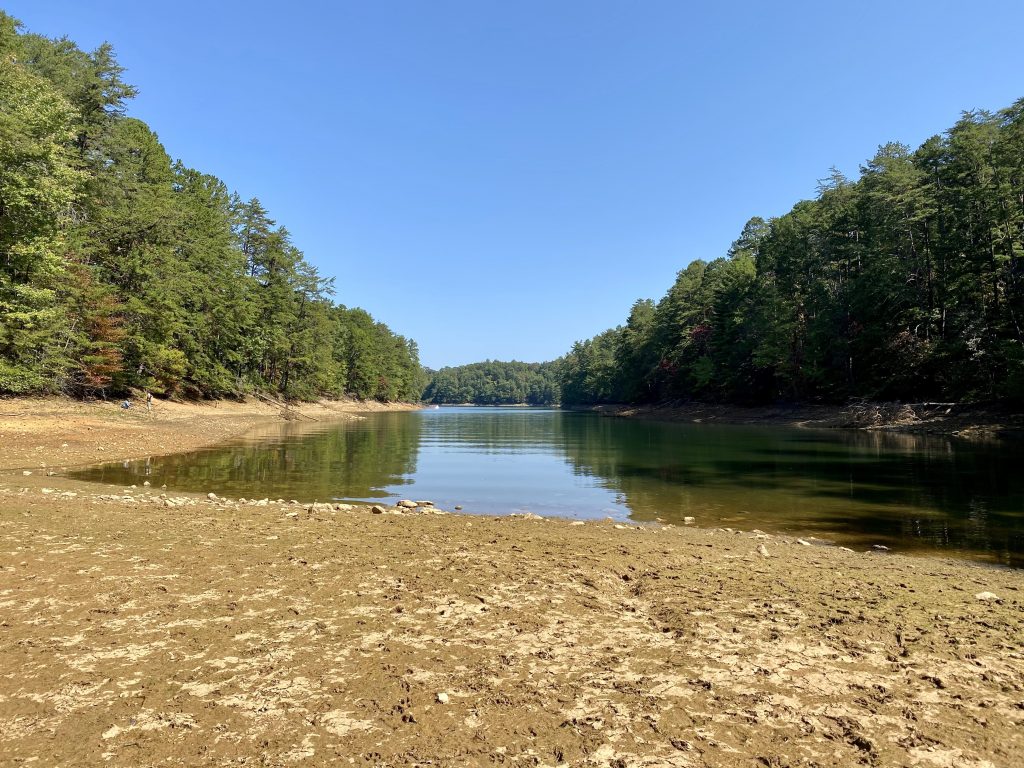 Fall Branch Falls and Toccoa Riverside Restaurant
This is one of the best "hikes" for families in Blue Ridge. In fact, it's hard to call it a hike because it's so short. But if you have toddlers or anyone in your group that doesn't want to hike many miles, this 0.5 mile hike is perfect. It's 0.5 miles in and 0.5 miles out and leads to a beautiful waterfall.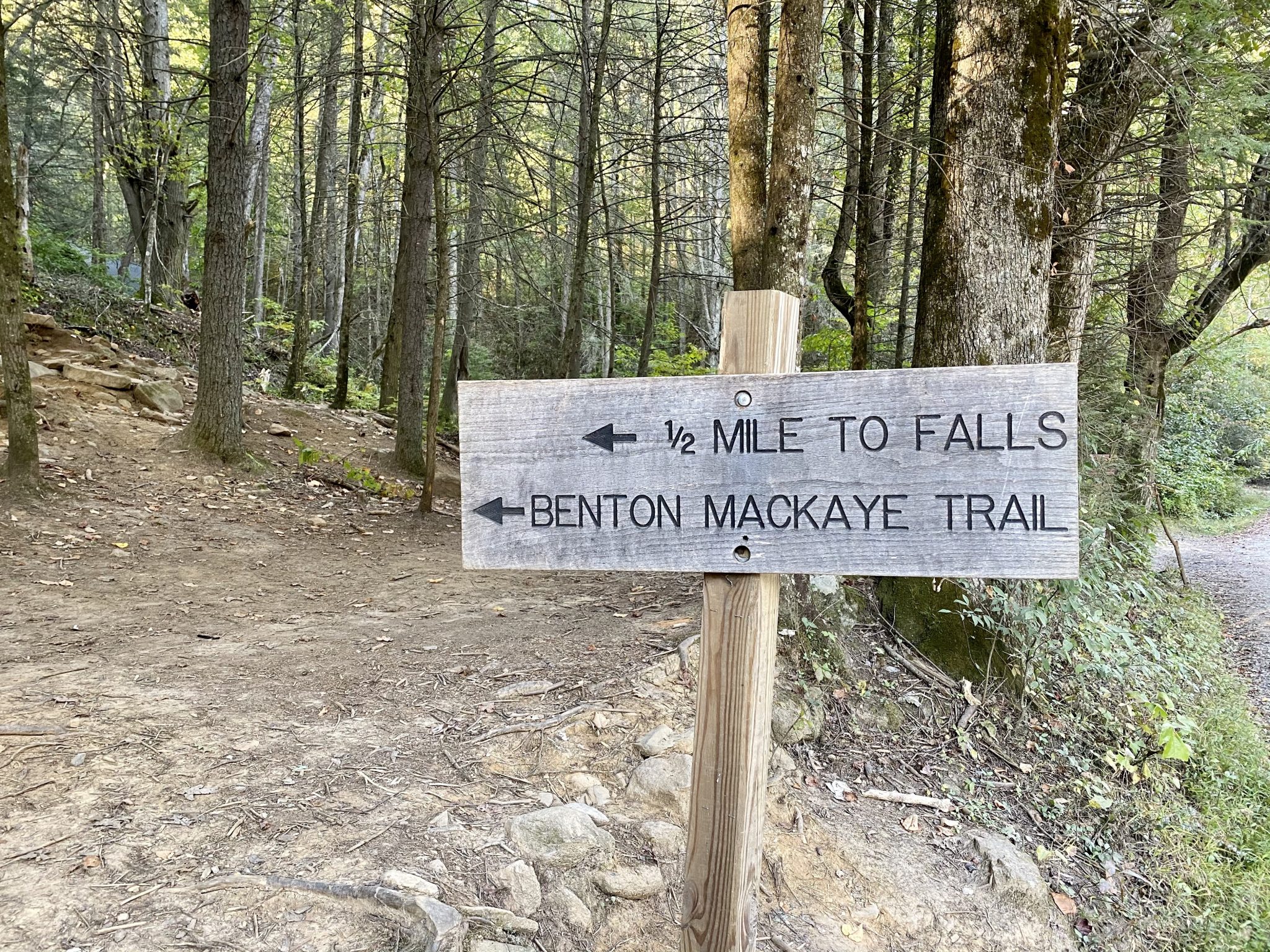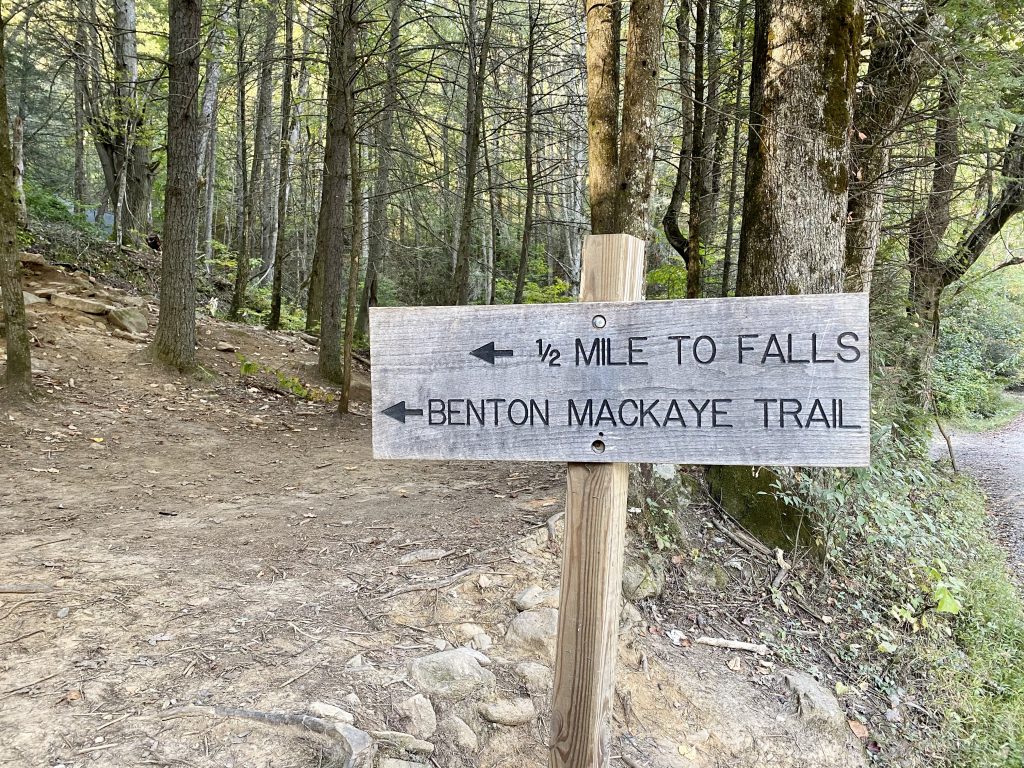 In the Aska Adventure Area, and part of the Aska Trail System, you will also find Fall Branch Falls. For Blue Ridge Georgia hiking, this is the one trail we have done the most! On our recent visit, we found that they've altered the trail some. There's now a lesser gradient path to the left that winds through the forest to arrive at a beautiful waterfall. There are great picture opportunities and an overlook that's perfect for family pictures.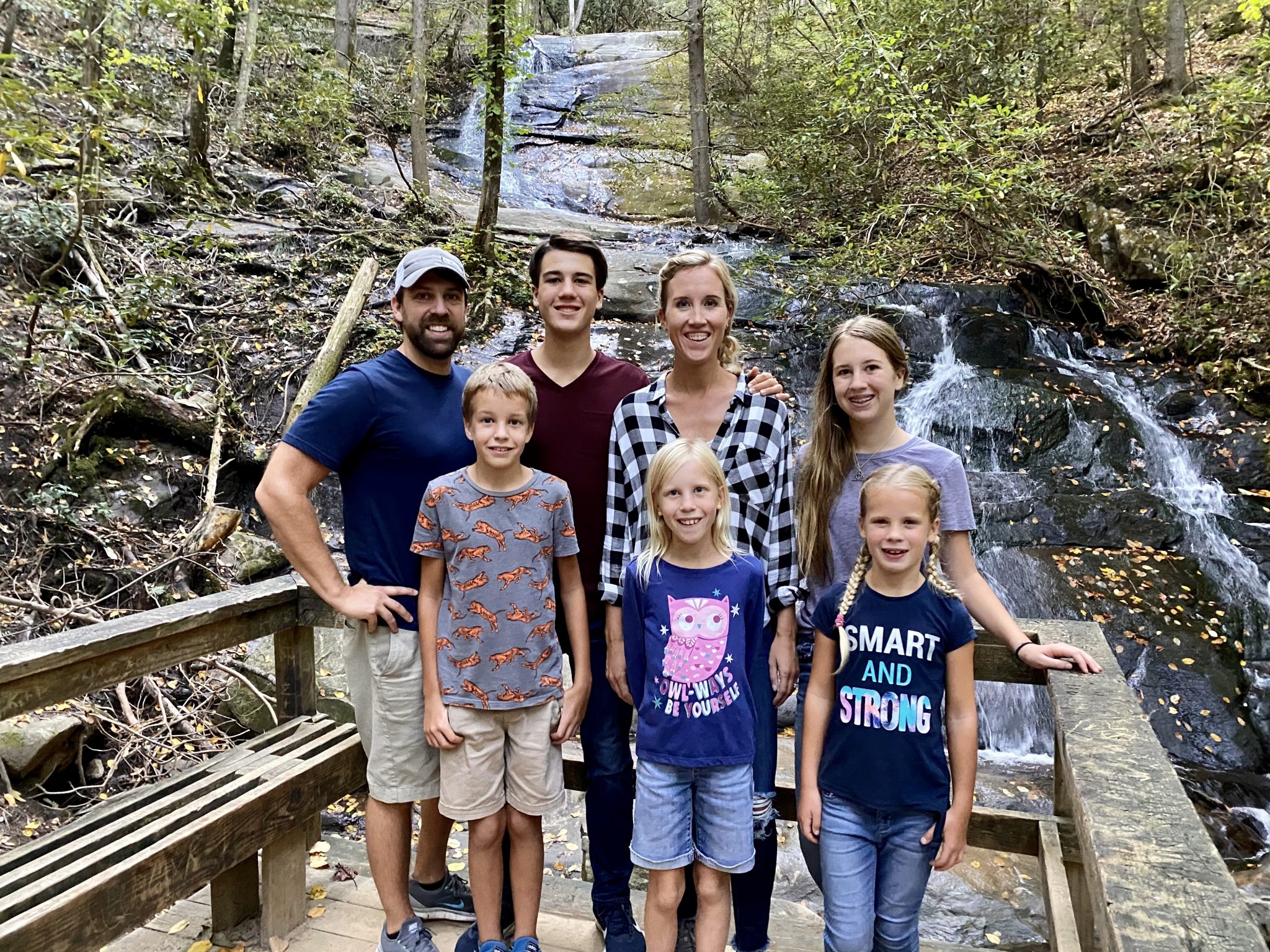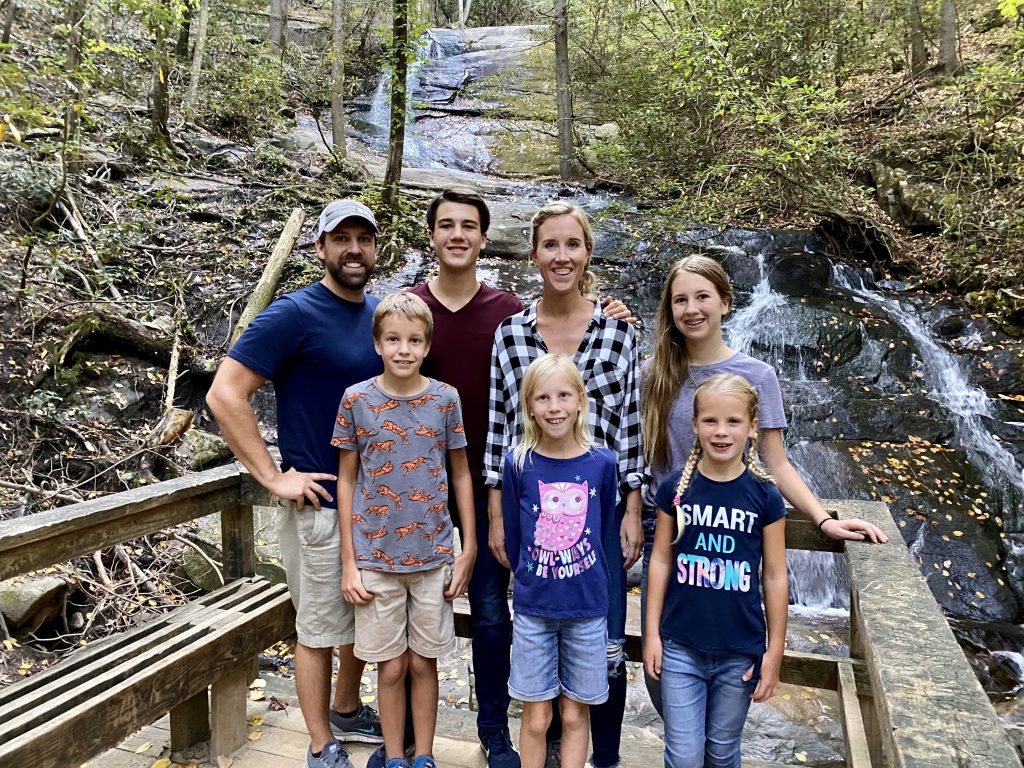 Very close to this trail is the Toccoa Riverside Restaurant. This is one of our favorite locations in all of Blue Ridge. This restaurant is very popular and has an ideal location right on the Toccoa River. We take family pictures here on every visit and our kids love climbing on the "Happy Chair." This restaurant is very popular though and they don't take reservations. So try arriving at an off time and be prepared to enjoy some time by the river before your table is ready. But the wait is worth it!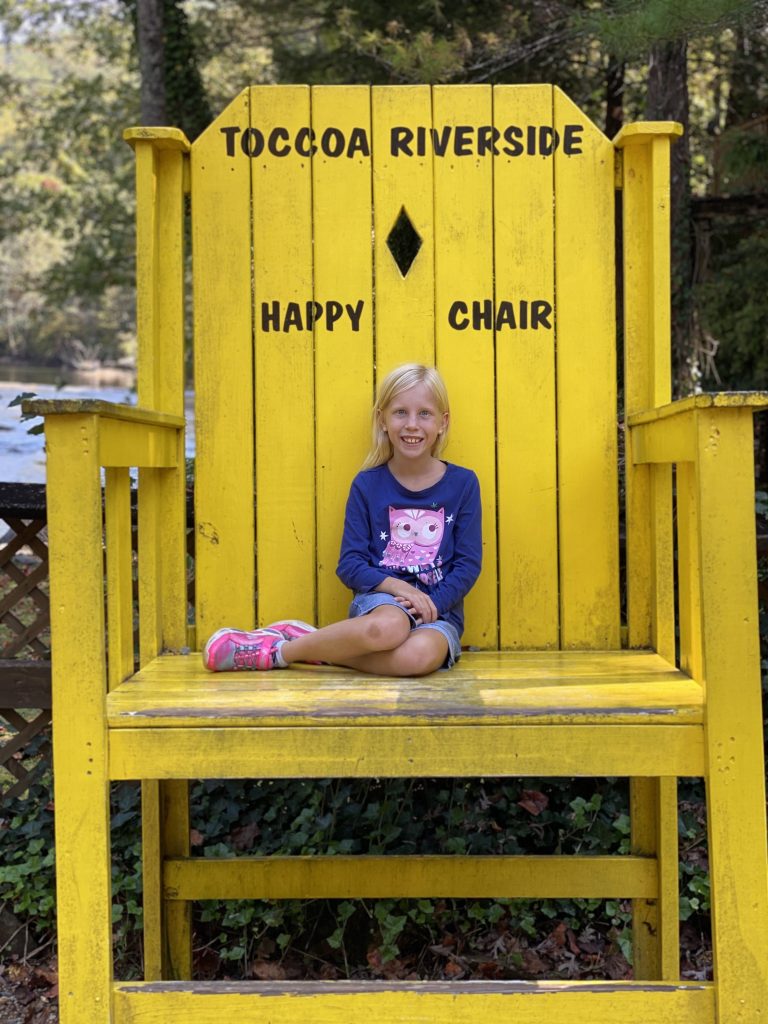 Lake Blue Ridge Loop
This is a very easy 0.8 mile loop with some beautiful views of Lake Blue Ridge. This trail is very easily accessible to those of almost any ability level. Lake Blue Ridge is a very popular recreation area and also has campgrounds available. The dam is an amazing sight to see in itself! You can see the dam by car, but to get the full Lake Blue Ridge experience, taking this easy walk is a great choice.
Blue Ridge Georgia Hiking Within an Hour Drive
Nottely Dam Trail
This was a trail that was new to us this year! We actually went boating on Lake Nottely and it was one of our new favorite things to do in the area. But before we went boating on Lake Nottely, we hiked around the area! This trail is also great for families. It was a nice and easy 2.5 mile loop. It includes a few benches and overlooks of the lake. We stopped to skip rocks and have some snacks. All five kids loved it and it has very little elevation changes. Great for families!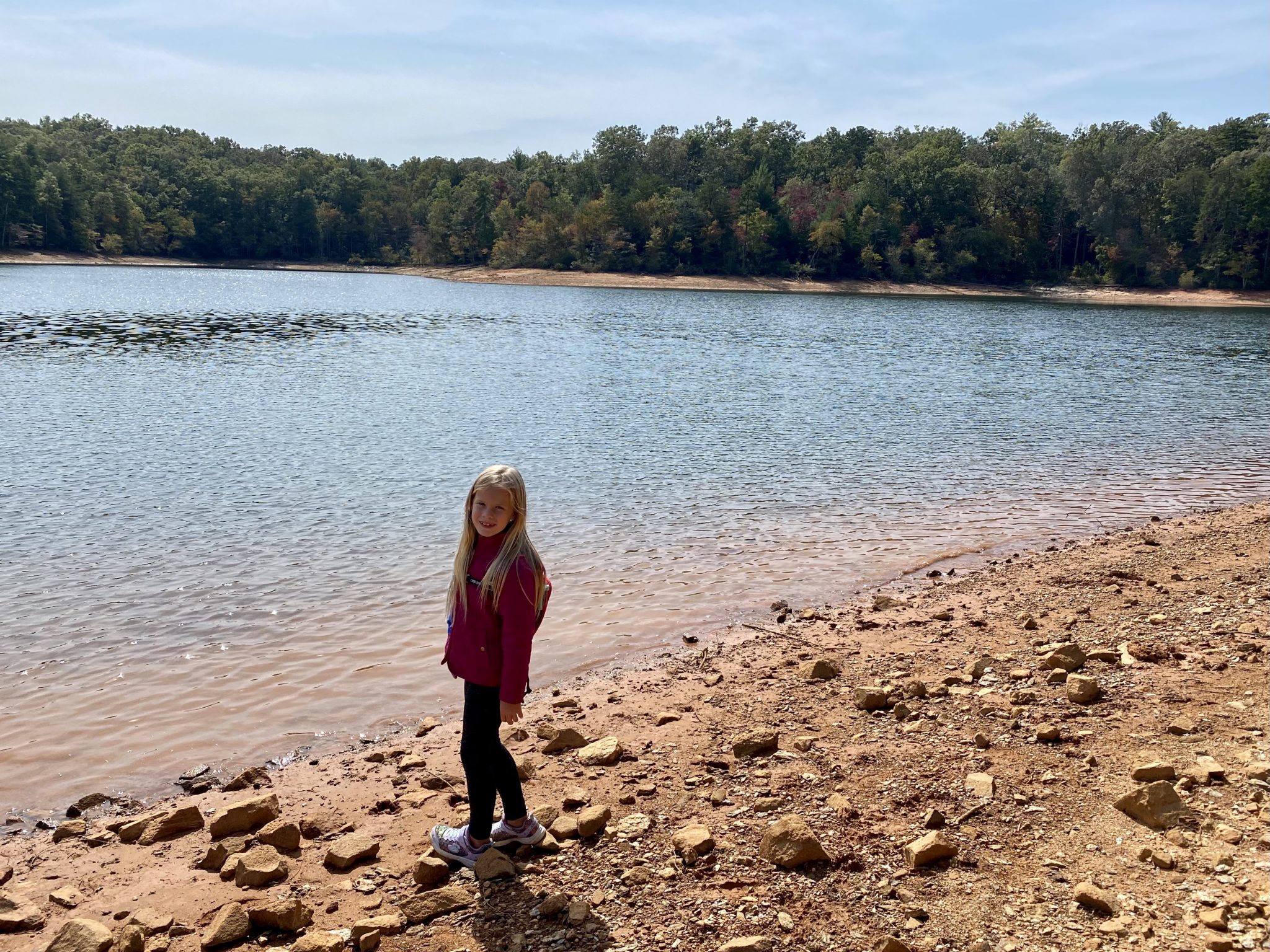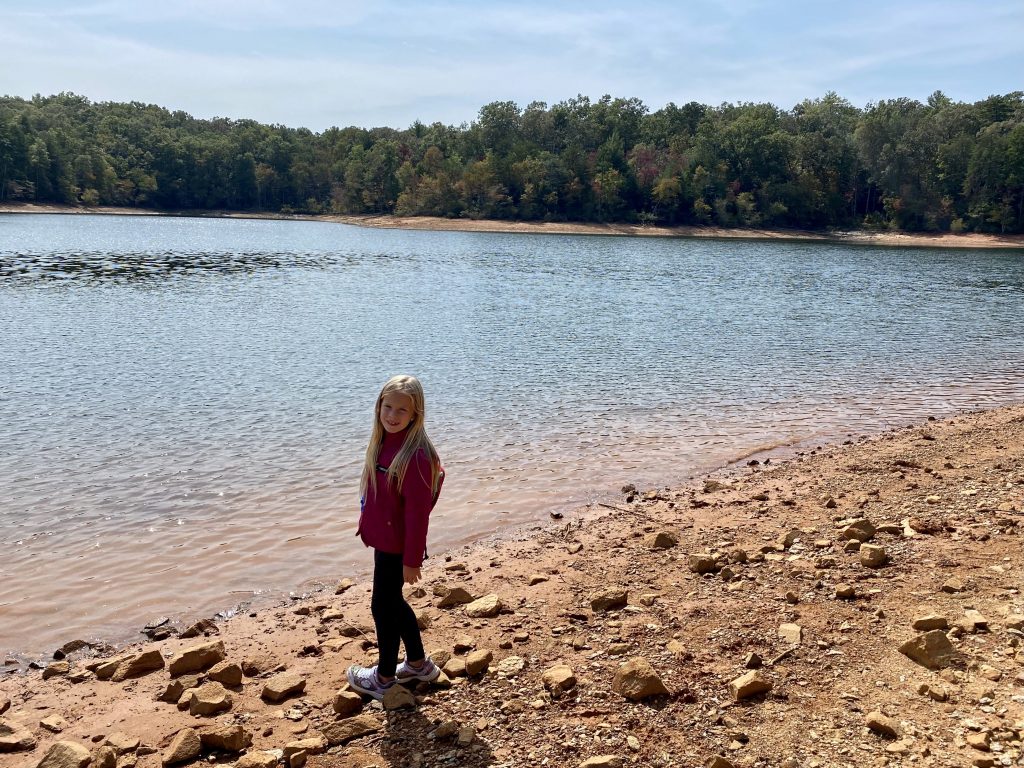 Fort Mountain State Park
This Georgia State Park is about 45 minutes from downtown Blue Ridge. But it is absolutely worth the drive. I was so impressed with this state park. In fact, I'm going to write a whole blog post about Fort Mountain State Park and the 10 mile hike that we did on the Gahuti Backcountry Trail. While this was an absolutely amazing hike if you're up for 10 miles of intense elevation change, it would be tough for families. However, at Fort Mountain State Park, there are other 1-2 mile hikes and even a miniature golf course! There's also a small lake where you can rent boats. I highly recommend Fort Mountain State Park as a day trip from Blue Ridge, Georgia.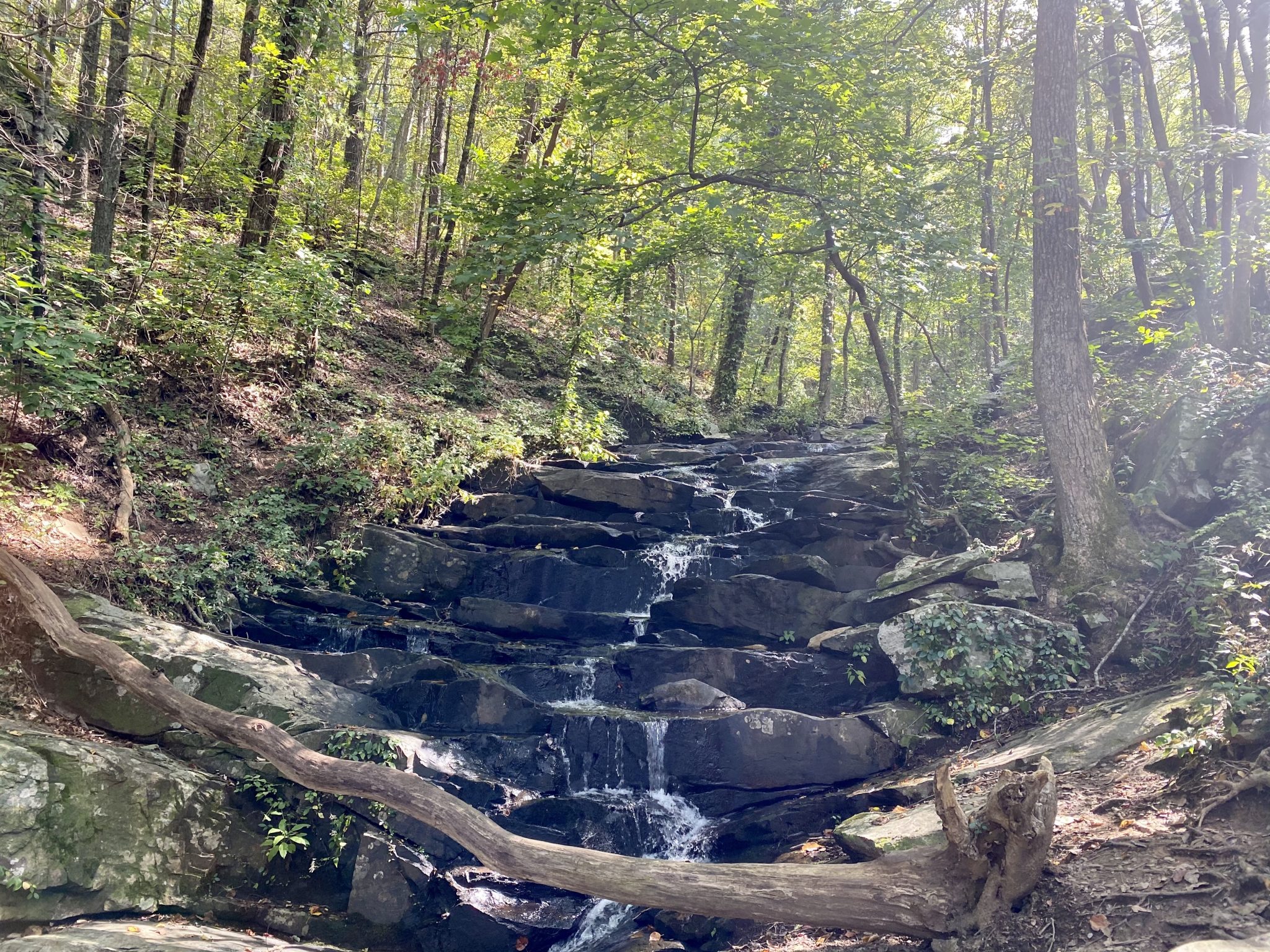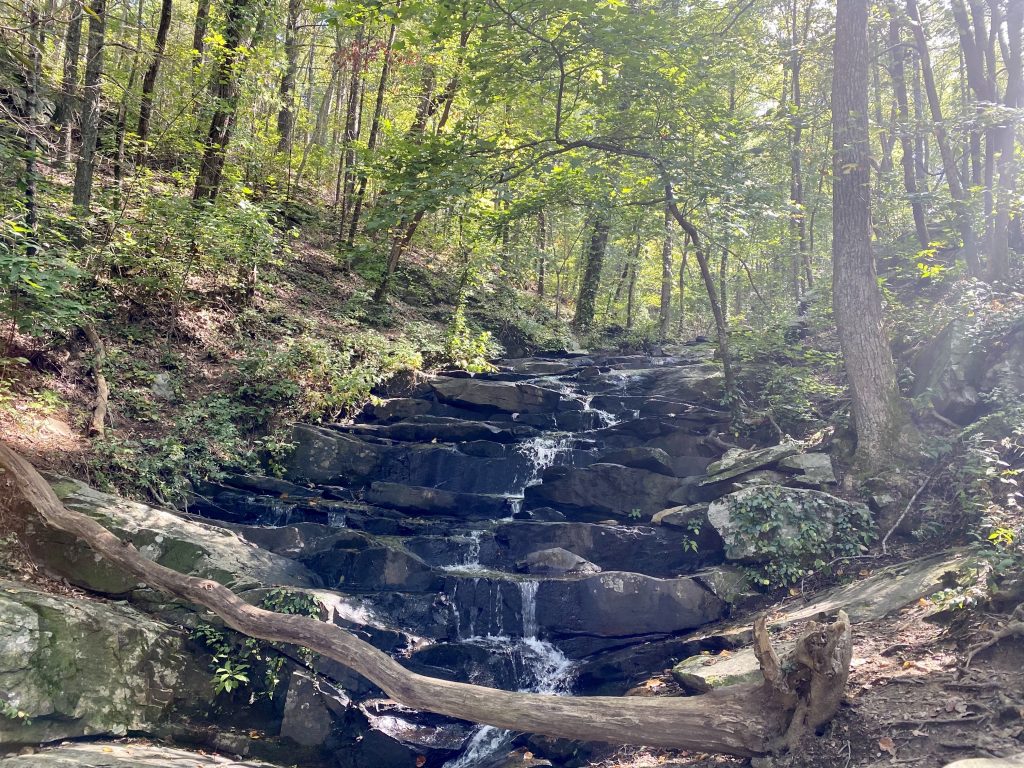 Tumbling Waters Trail
This hiking trail is in Ellijay, Georgia and is an easy 1 mile in and 1 mile out trail to a waterfall. While we didn't get a chance to visit this trail during this visit, it's a great option for families! There are areas for little ones to get in and wade in the water and cross streams. The waterfall isn't huge, but is beautiful none the less. As with almost all trails in this area, Tumbling Waters Trail is also dog friendly!
Amazon Essentials for Hiking Families
The following product guide contains affiliate links. That means I earn a small commission when you purchase through this link.
We have these exact Camelbacks and they make hiking SO much more fun for the kids! They can pack little notebooks and toys in their bag, as well as a small snack. No more complaining about being thirsty! They are absolutely essential.
CamelBak Mini M.U.L.E. Kids Hydration Backpack, 50 oz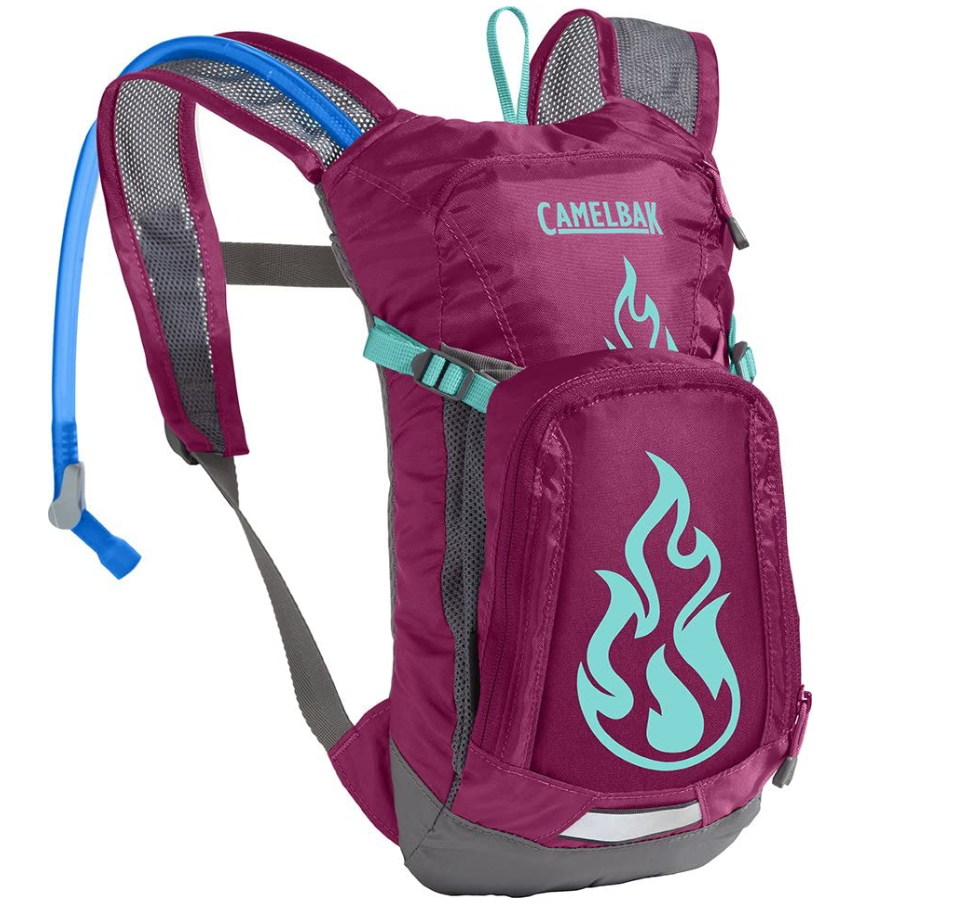 These Trekking Poles might seem silly. But they are super helpful for anyone with knee issues or balance issues. Going downhill can be particularly hard on knees. And these poles can be a lifesaver! Kids and teens also love to have something to hold on to while hiking.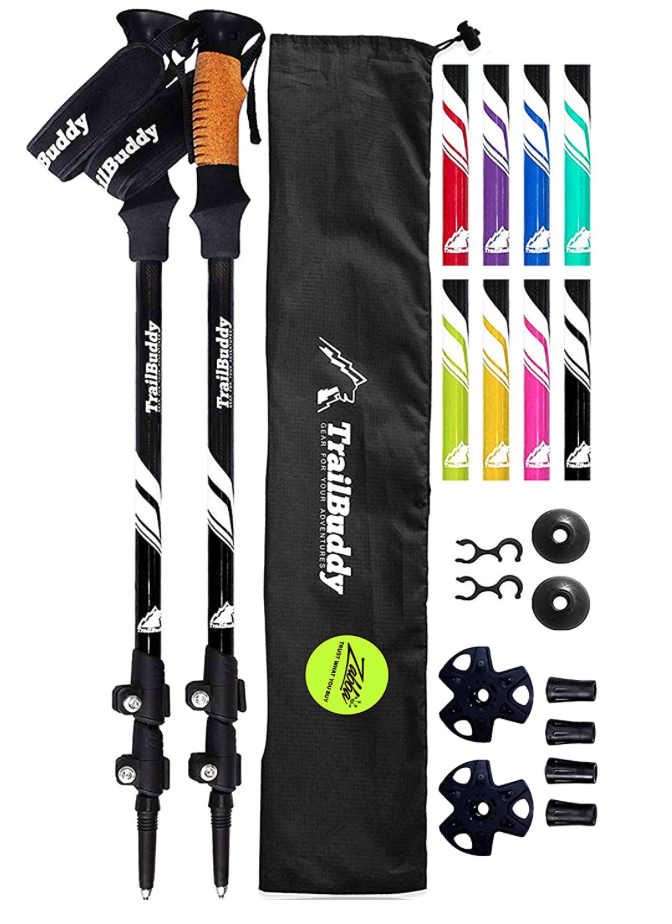 What hike for kids is complete with binoculars? Even if you don't technically need them, kids love looking through them anytime we stop! They are just fun to have as part of your gear!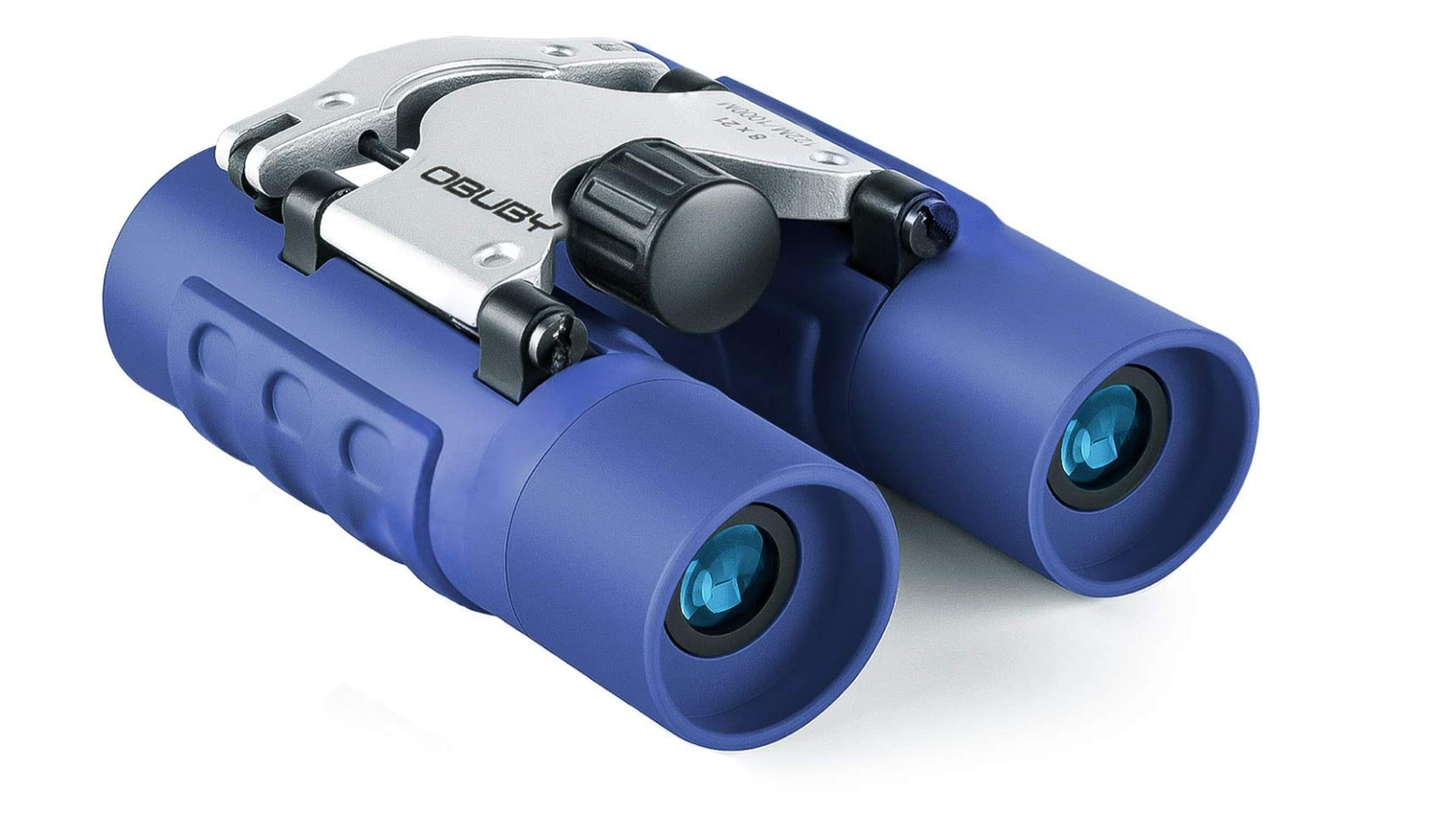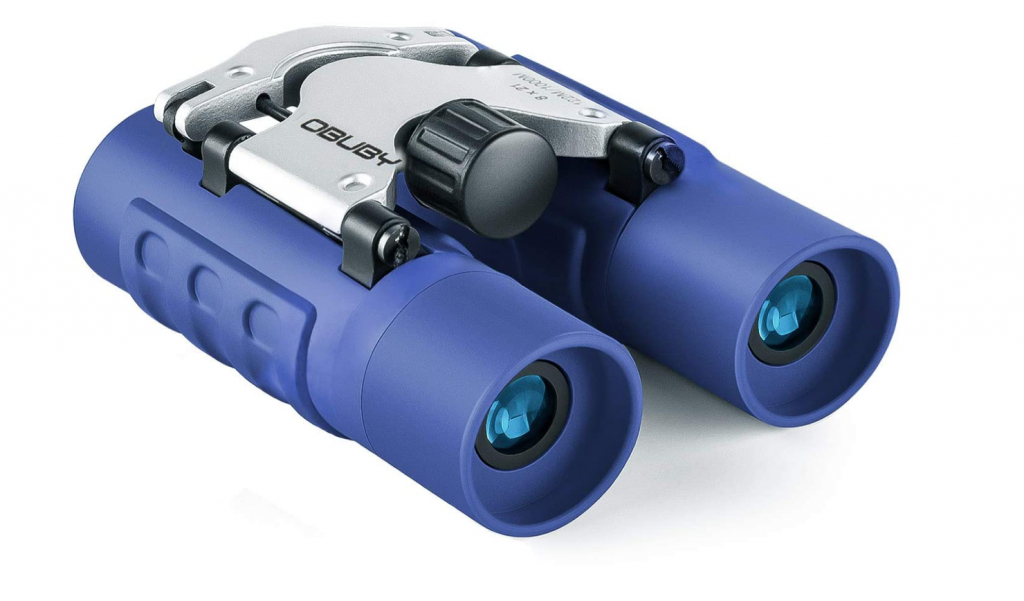 So now you have all of the trails and gear you'll need! Get our there and explore. Make some memories in the great outdoors!
You May Also Like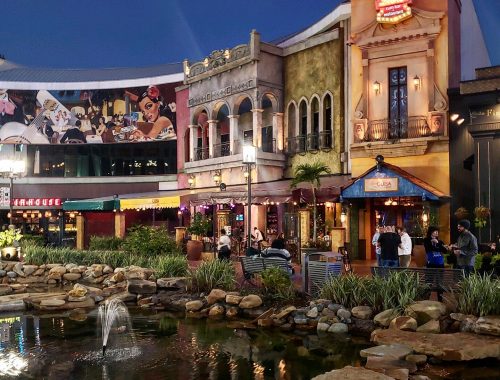 March 14, 2019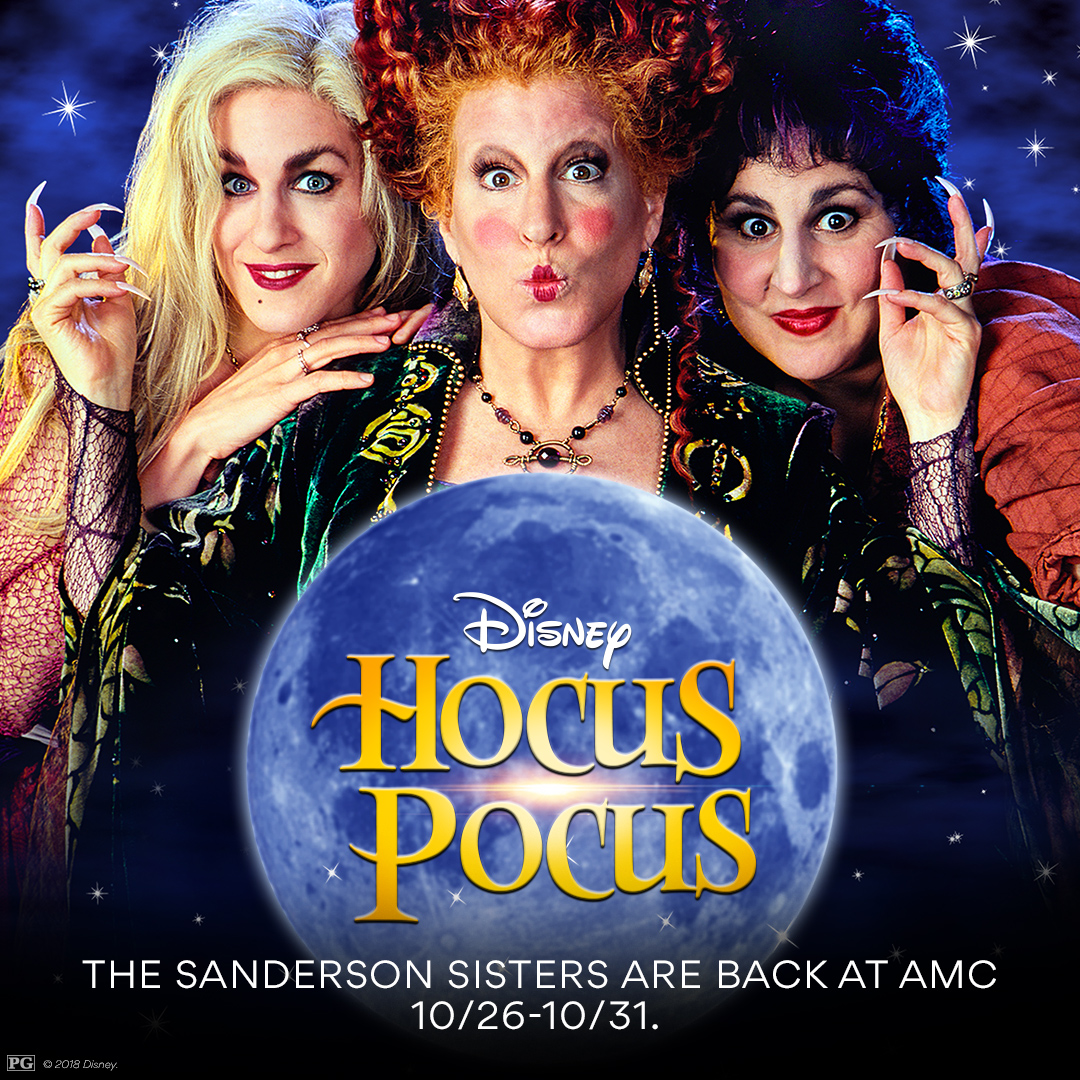 October 22, 2018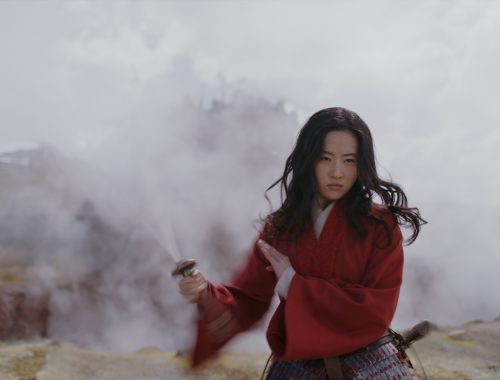 July 8, 2019