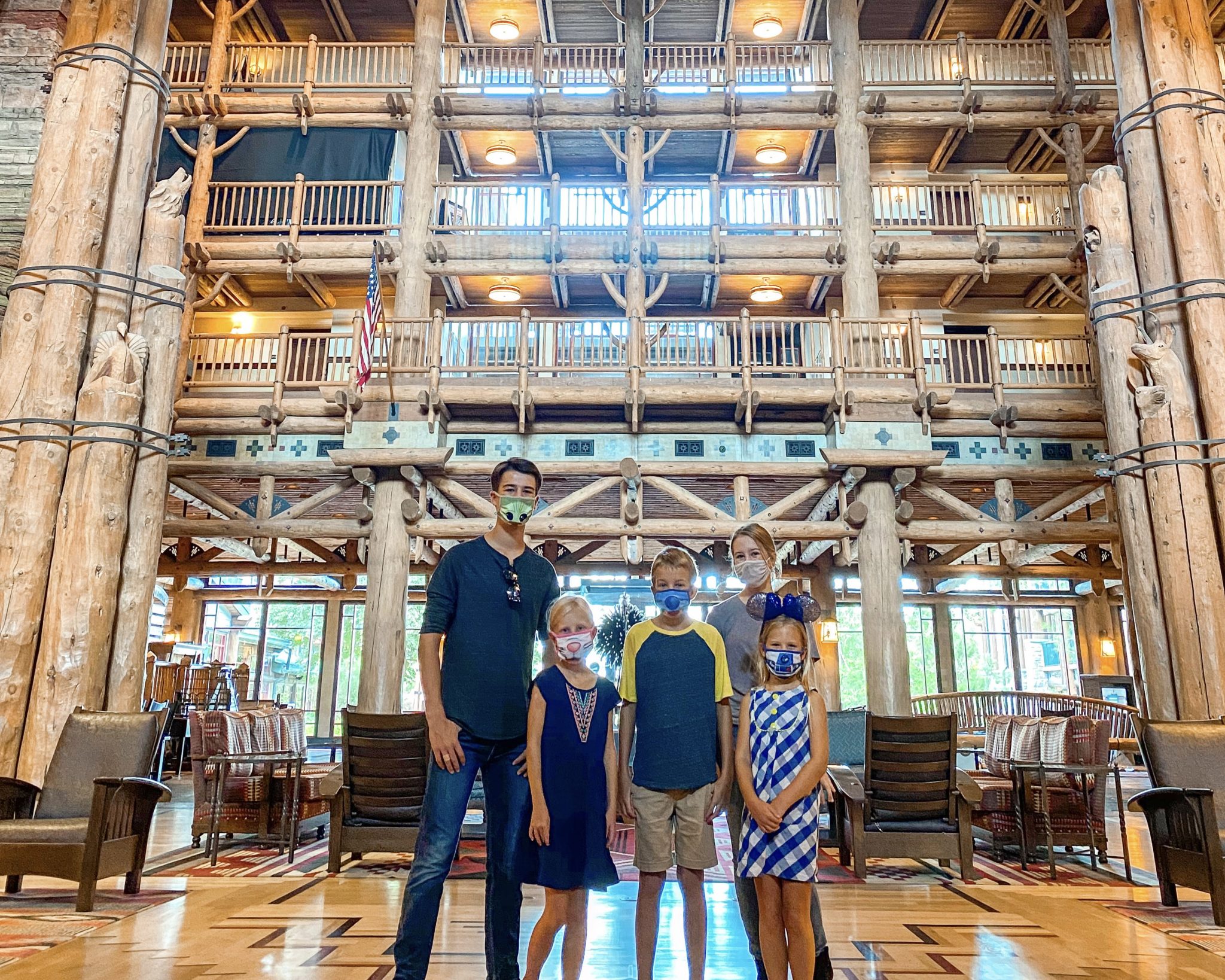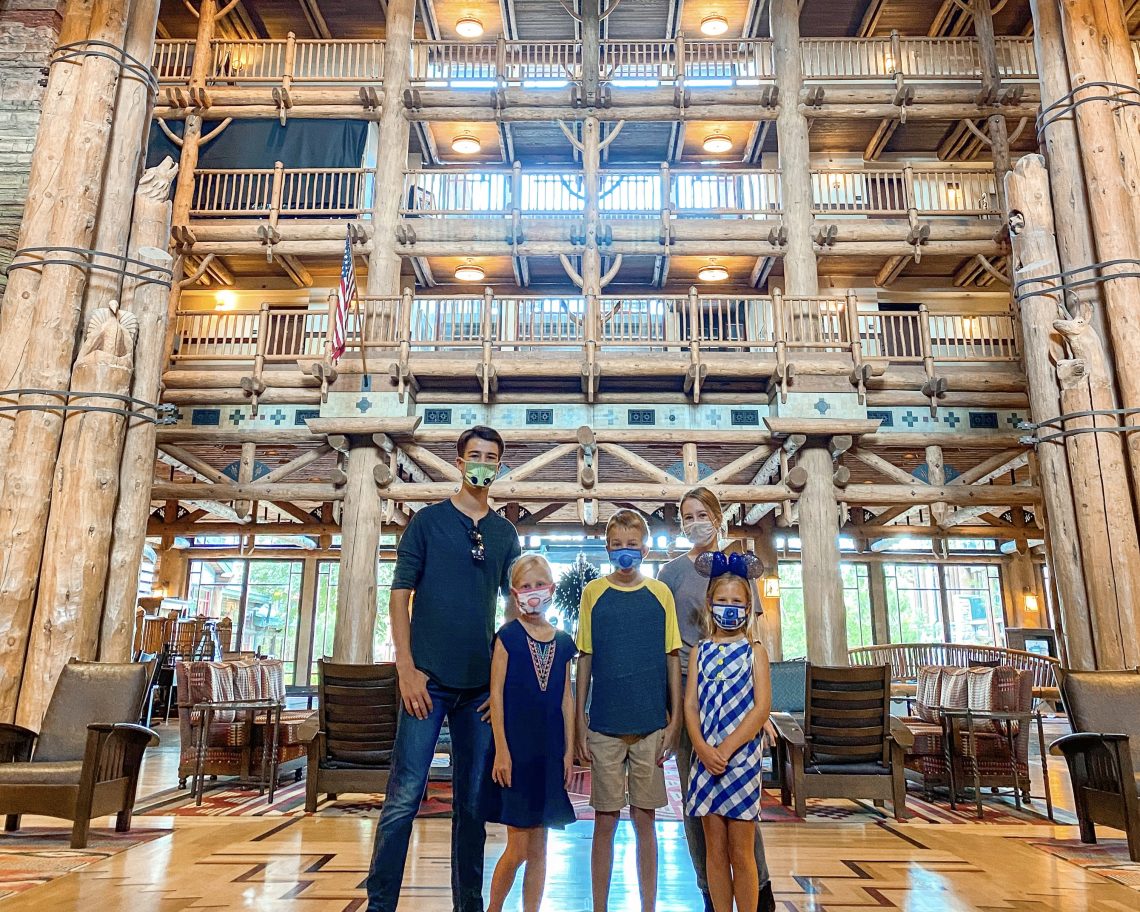 Do Disney World Accommodations for Large Families Exist?
October 15, 2020
Sharing is caring!
As a family of 7, when we travel, we often have a difficult time finding accommodations that fit us. And we often feel cramped in places that are advertised as fitting 7, 8, or even 10 guests! When a resort advertises that it comfortably fits a large family, that's just not always true. However, this is not the case at Disney's Wilderness Lodge! We were so comfortable in the two bedroom condos at Copper Creek Villas and Cabins. I have often wondered if Disney World accommodations for large families exist. But after visiting the Wilderness Lodge and Copper Creek Villas, I'm here to tell you all about Disney World accommodations for large families!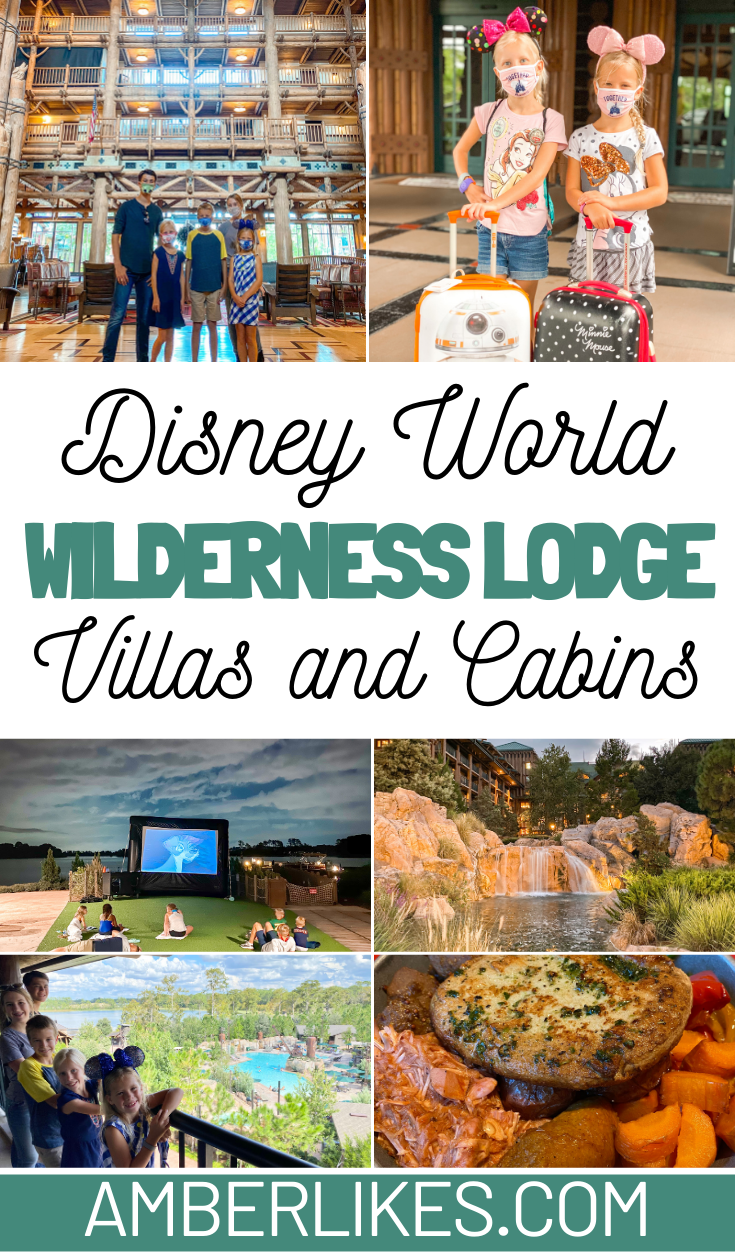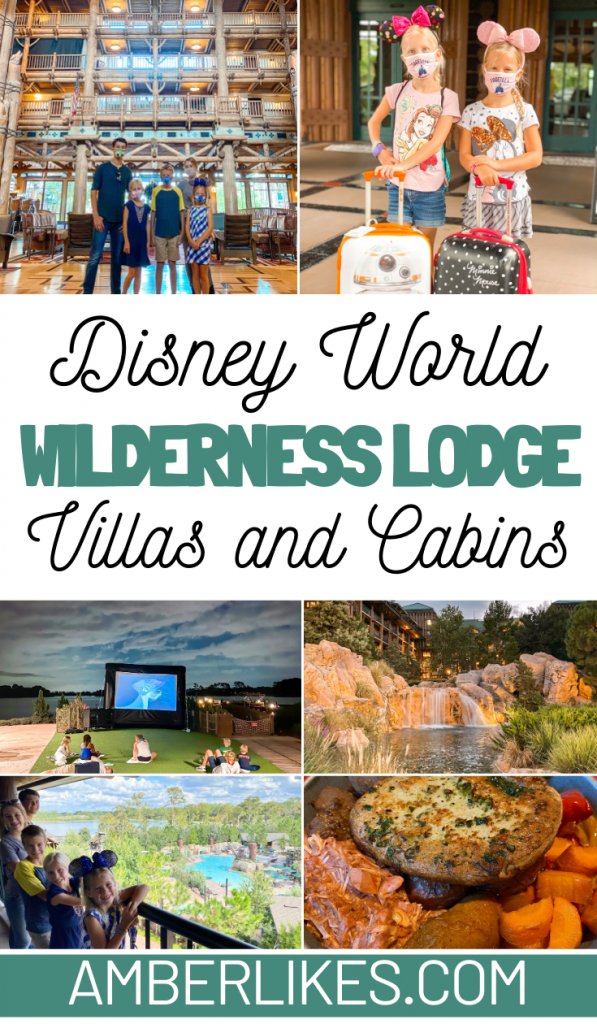 Disney's Wilderness Lodge 2 Bedroom Villas Overview
In the Copper Creek Villas at Disney's Wilderness Lodge, our family of 7 had plenty of room! They're located in the main building of Disney's Wilderness Lodge and feature a huge balcony with a beautiful view of the quiet pool and the lake. Drinking my coffee on the balcony was one of my favorite parts of the mornings at Disney.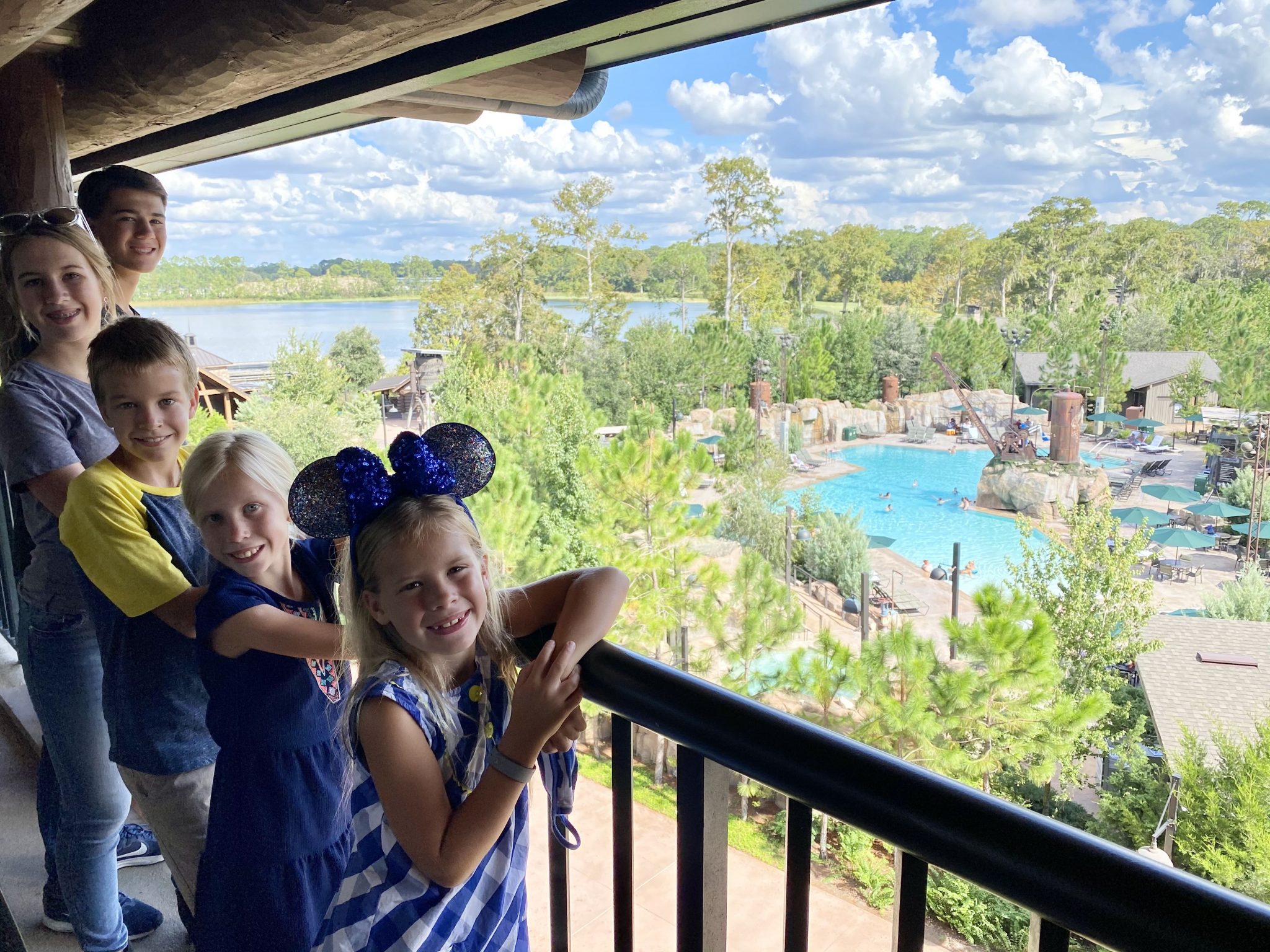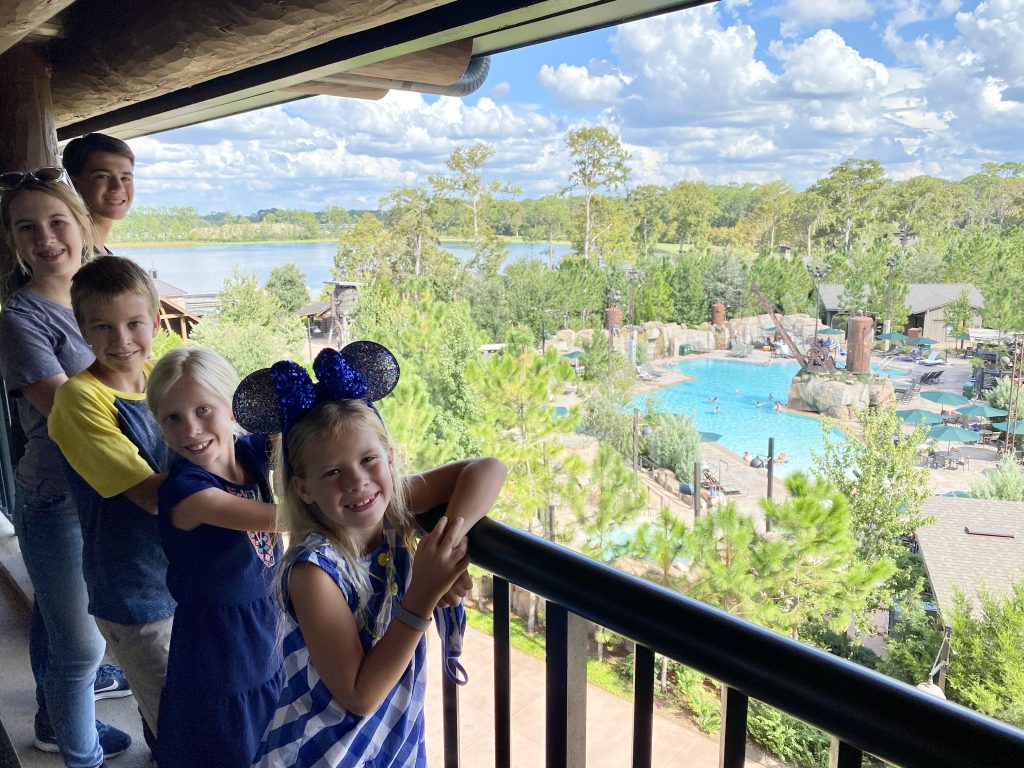 These villas have two bedrooms. One bedroom has two double beds, a pull out sofa in the living room, and then another bedroom has a king size bed. There's also two huge bathrooms. One includes a beautiful soaking tub and the other has an incredibly large closet. There's just so much space in these rooms! After a long day at the theme parks, relaxing together in a comfortable space is a dream come true.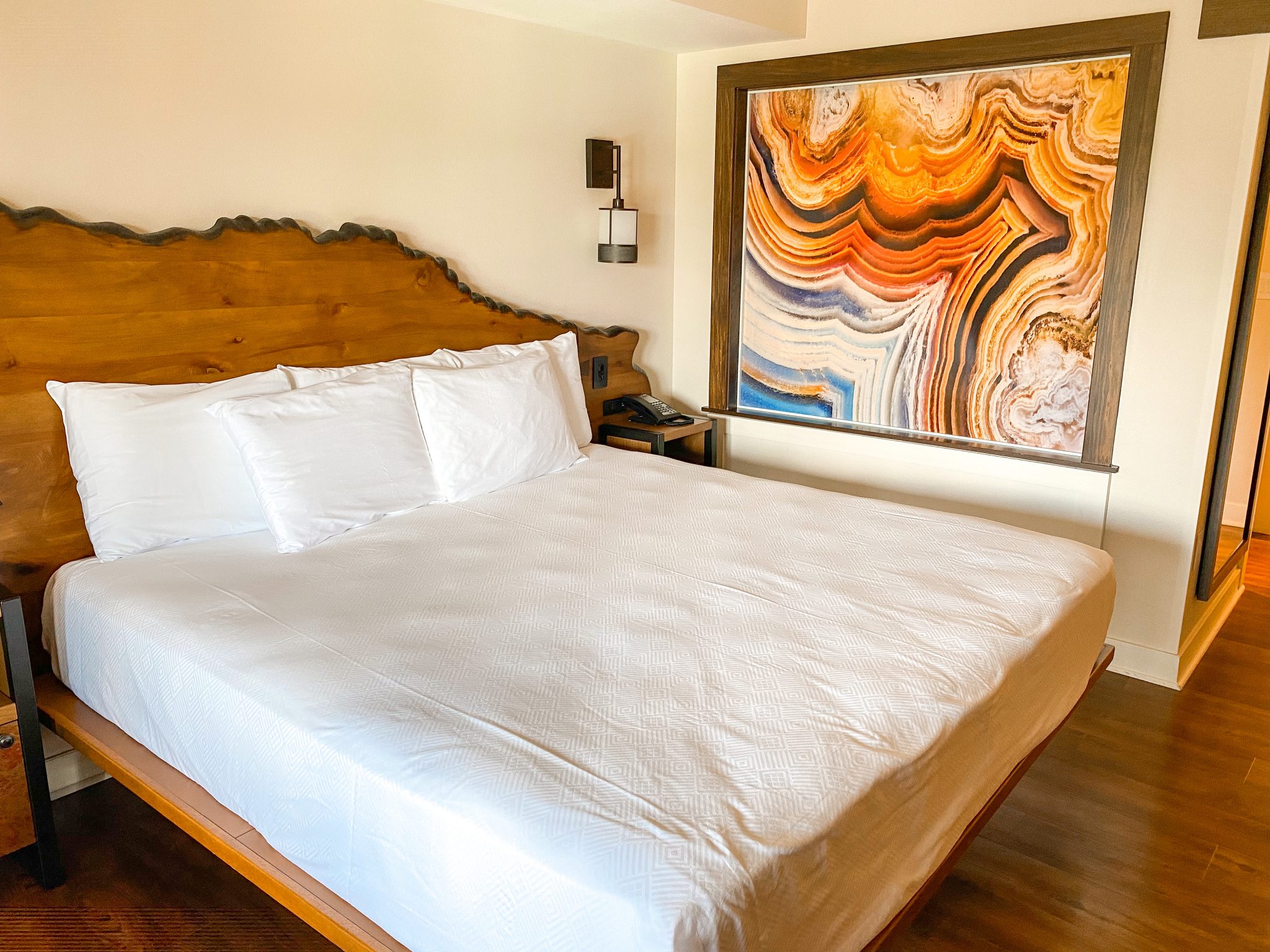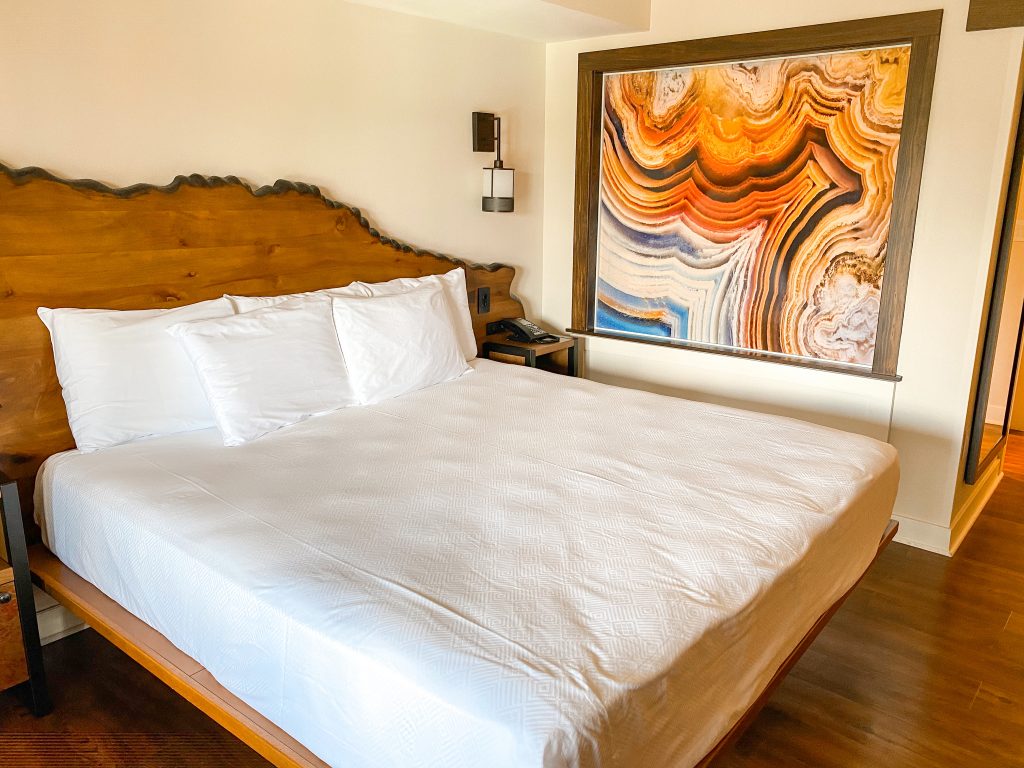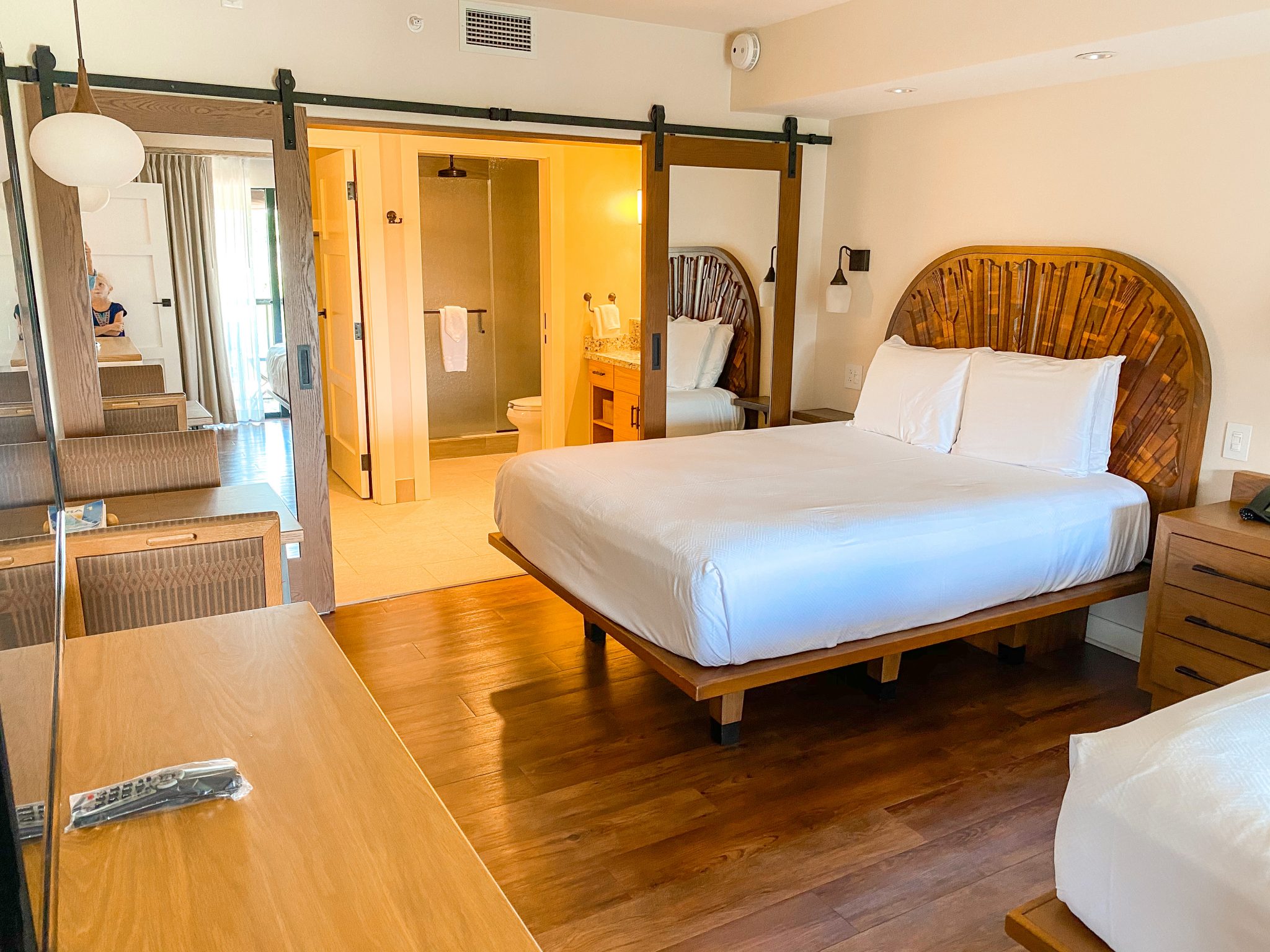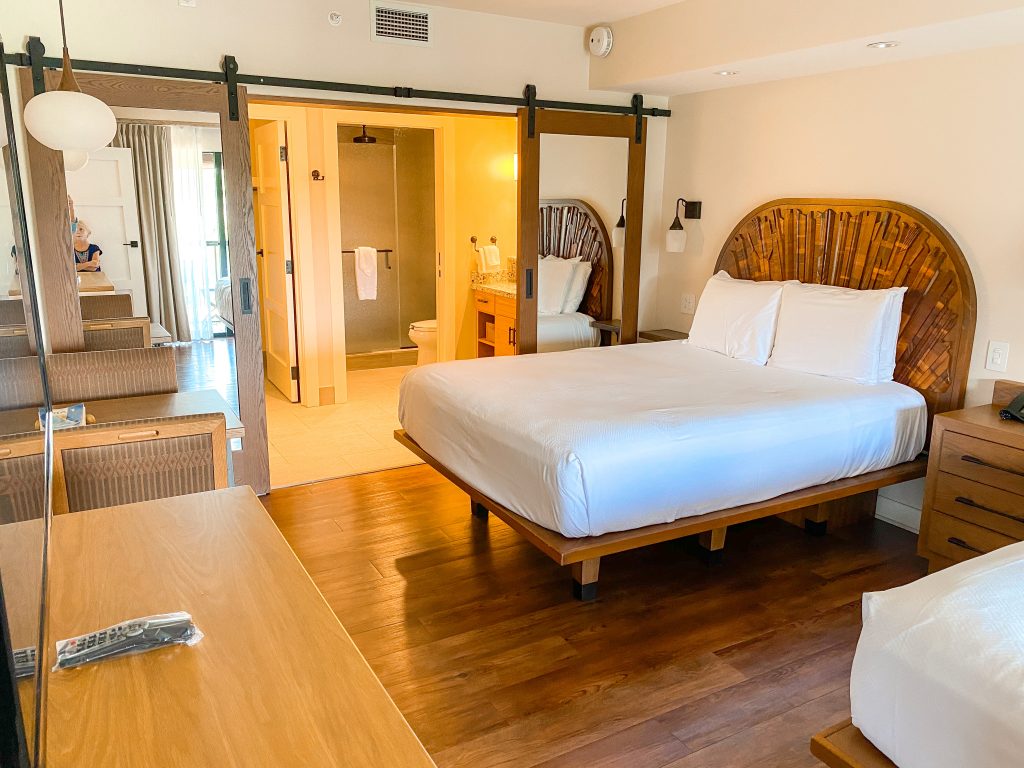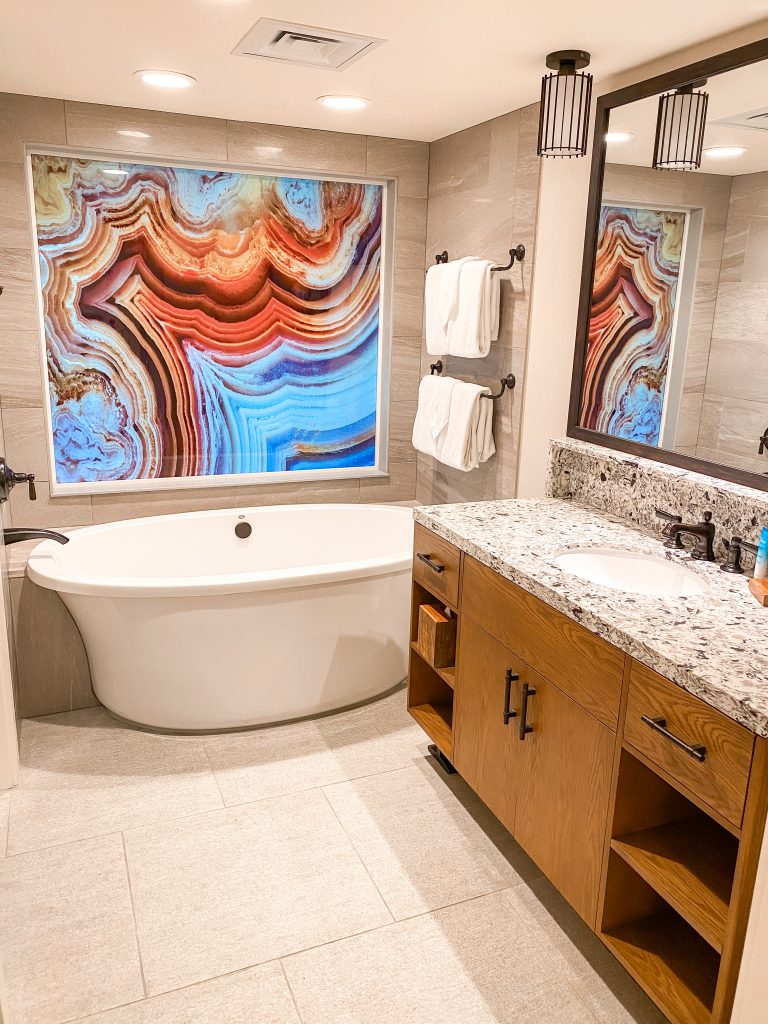 In addition to the beautiful and large bedrooms, there's also a full kitchen. It's complete with a full size refrigerator, oven, dishwasher, and microwave. There's also a dining table that fit our family of 7 comfortable. While we enjoy eating at the theme parks, eating in our room while watching some Mickey Mouse cartoons or playing a game was also so wonderful.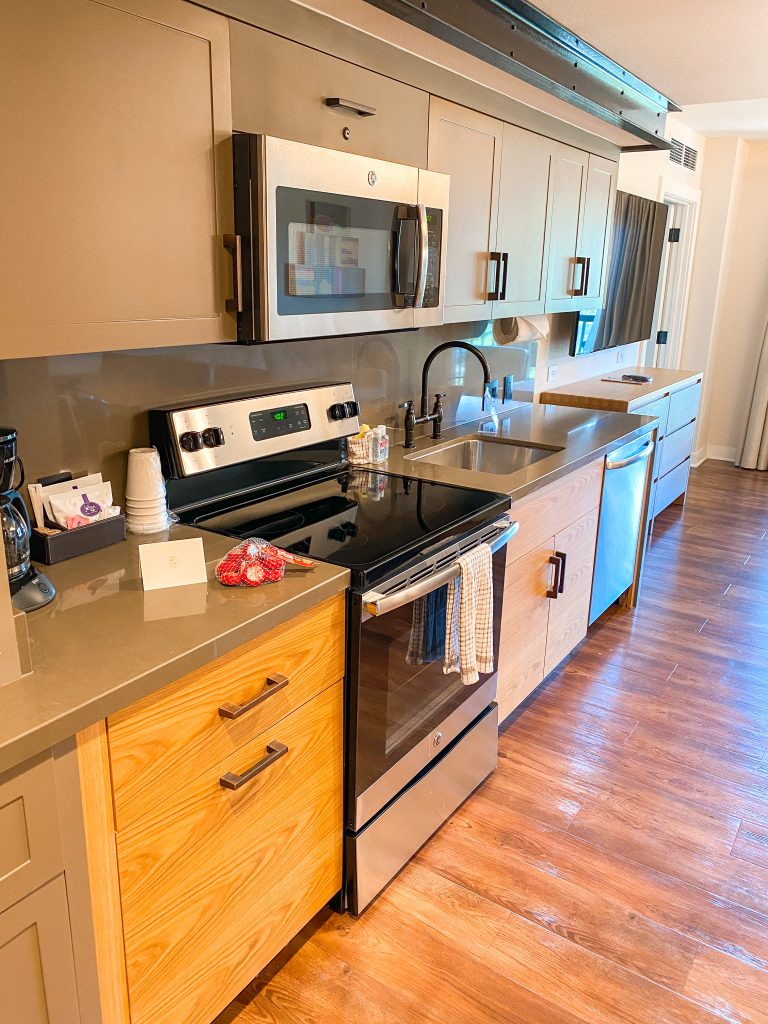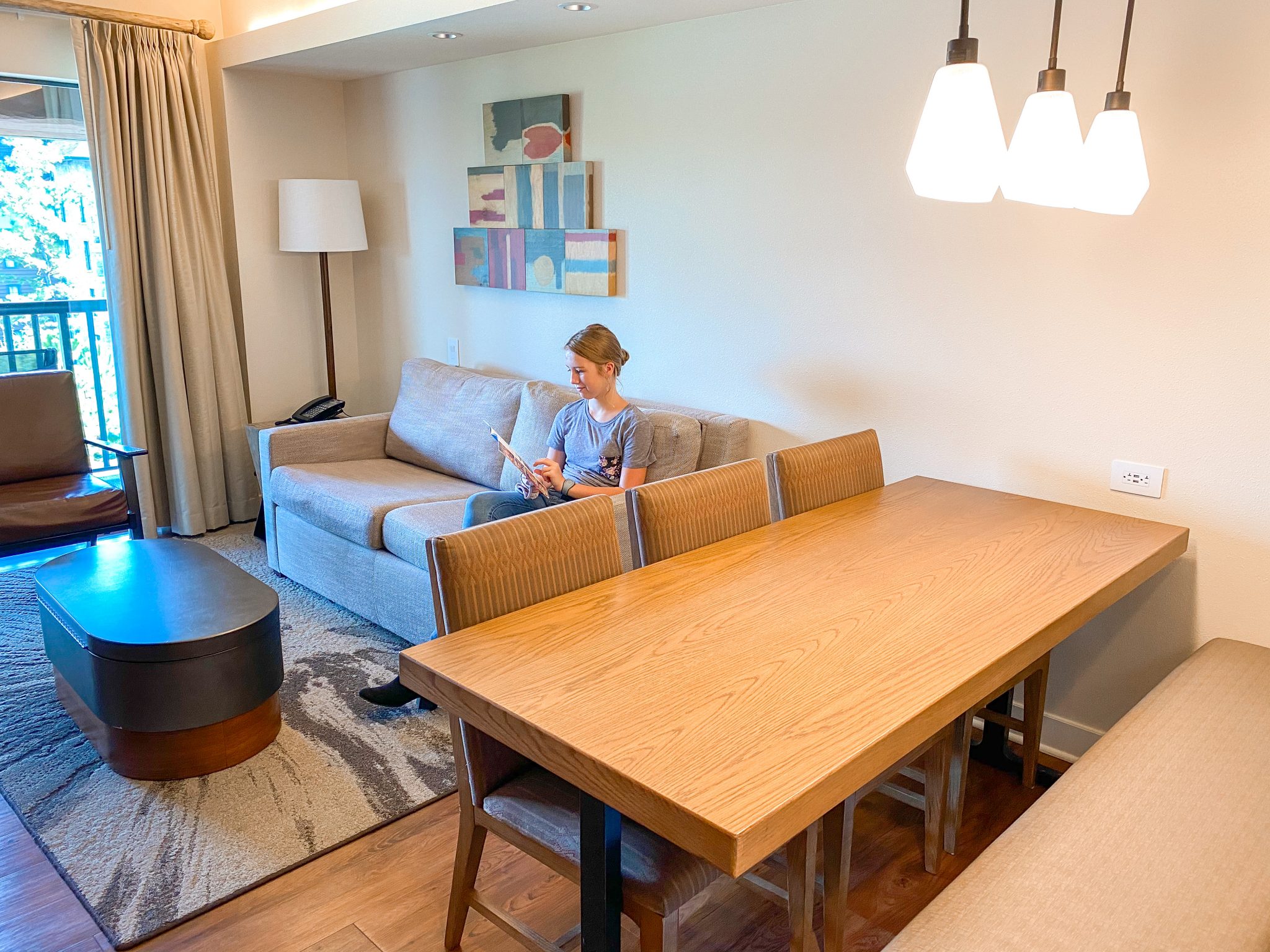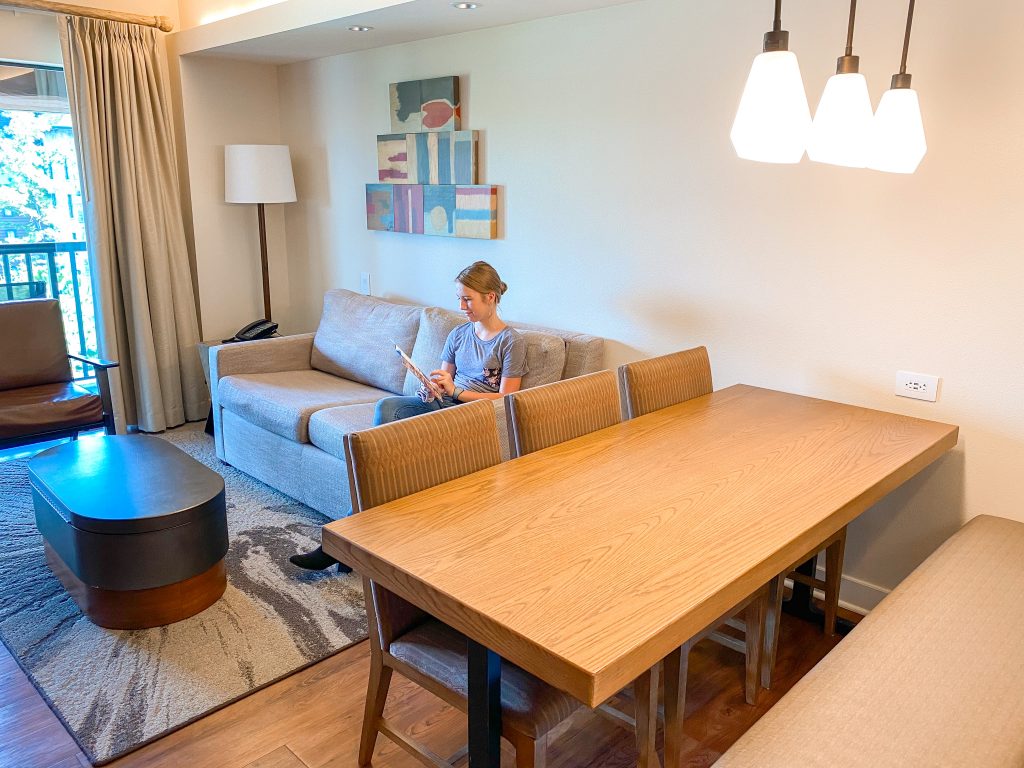 And you will not believe how much storage space there is in the Copper Creek Villas! In fact, it became a game among the kids to find all of the hidden storage spaces. With all of the storage and comforts of home, we could have stayed at Disney's Wilderness Lodge for a month! There's even a full size washer and dryer in the villa. You can go home from vacation with clean clothes!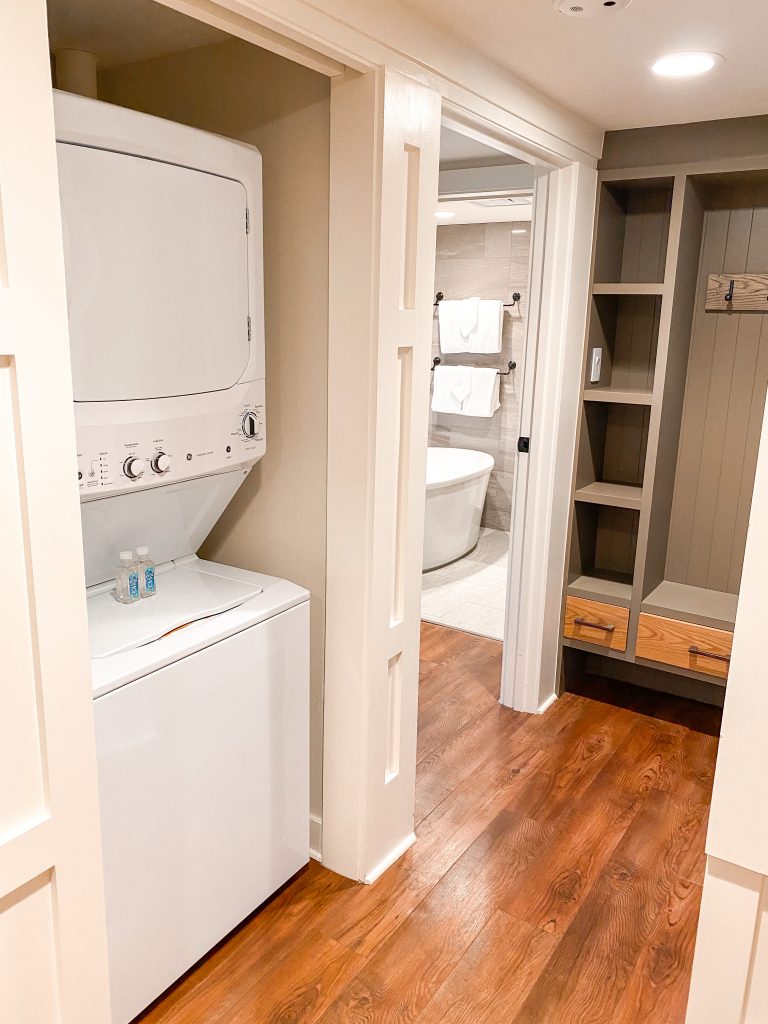 Can Anyone Stay in a Disney Vacation Club Property?
The simple answer is YES! And even though I consider myself an expert in all things Disney World, I actually didn't know that before our hosted stay. Disney Vacation Club properties are open to anyone that wants to book these rooms, whether you're a DVC owner or a guest. When you're looking for Disney World accommodations for large families, this is really good to know! There are several Disney Vacation Club properties that would fit large families well. With 15 Disney Vacation Club properties across Florida, South Carolina, California, and Hawaii, you are sure to find the perfect home away from home for your family.
What Is There to Do at Disney's Wilderness Lodge?
You know how much I love Magic Kingdom, Epcot, Hollywood Studios, and Animal Kingdom. However, I almost equally loved hanging out at Disney's Wilderness Lodge with my family! We felt so incredibly carefree and happy to just swim in the pool, go down the water slide, and enjoy some incredible meals. And even though some options have changed at the moment, there's still so much to enjoy any time of the year!
There are two pools at Disney's Wilderness Lodge. One is more of a quiet pool, but it's Disney World, so there's lots of kids still! And the other has a water slide and an interactive water play area that's great for younger kids. Both of these pools are so much fun! We spent hours and hours just swimming and talking and soaking in the hot tub. If you've ever visited a Disney resort, you know how impeccably clean everything is at all times. Disney's Wilderness Lodge was no different! The pool water was beautifully clean and clear, as well as the pool area. The Disney standard of cleanliness is unparalleled.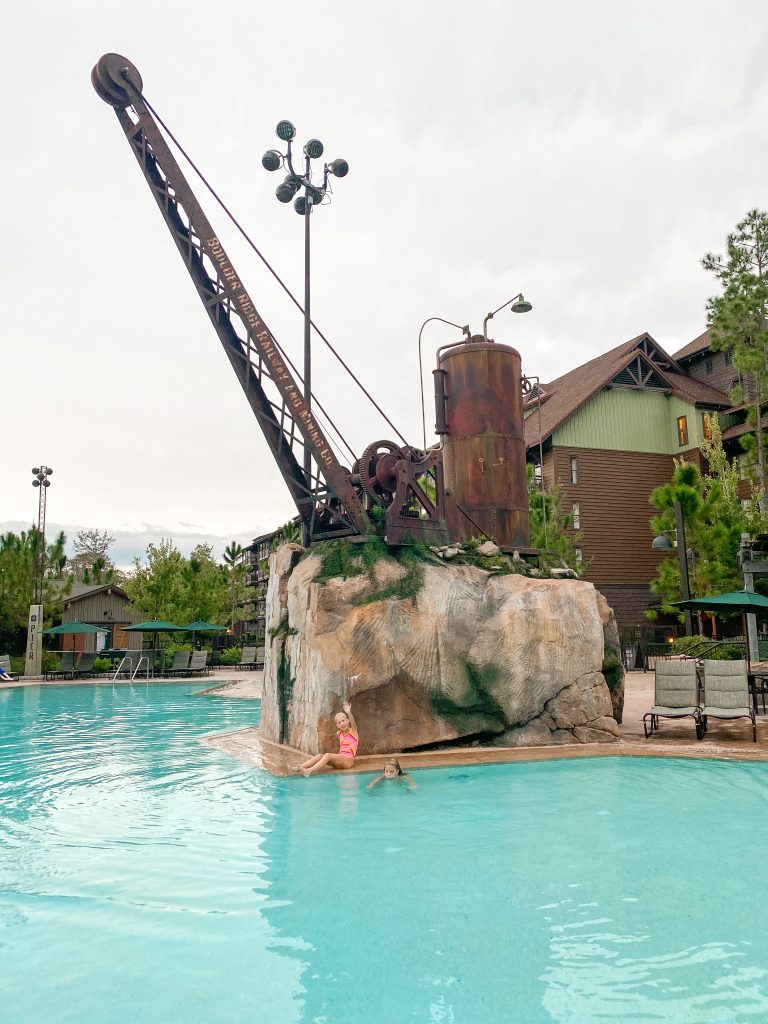 In addition to the pools, we also really loved completing the Hidden Mickey Scavenger Hunt! This is a hidden gem at Disney's Wilderness Lodge. You just have to ask at the front desk to get the paper to get started on the scavenger hunt. This fun hunt will take you all around the hotel, from restaurants to the geyser to the hallways! We had so much fun completing it and getting our special pin at the end. What a perfect souvenir!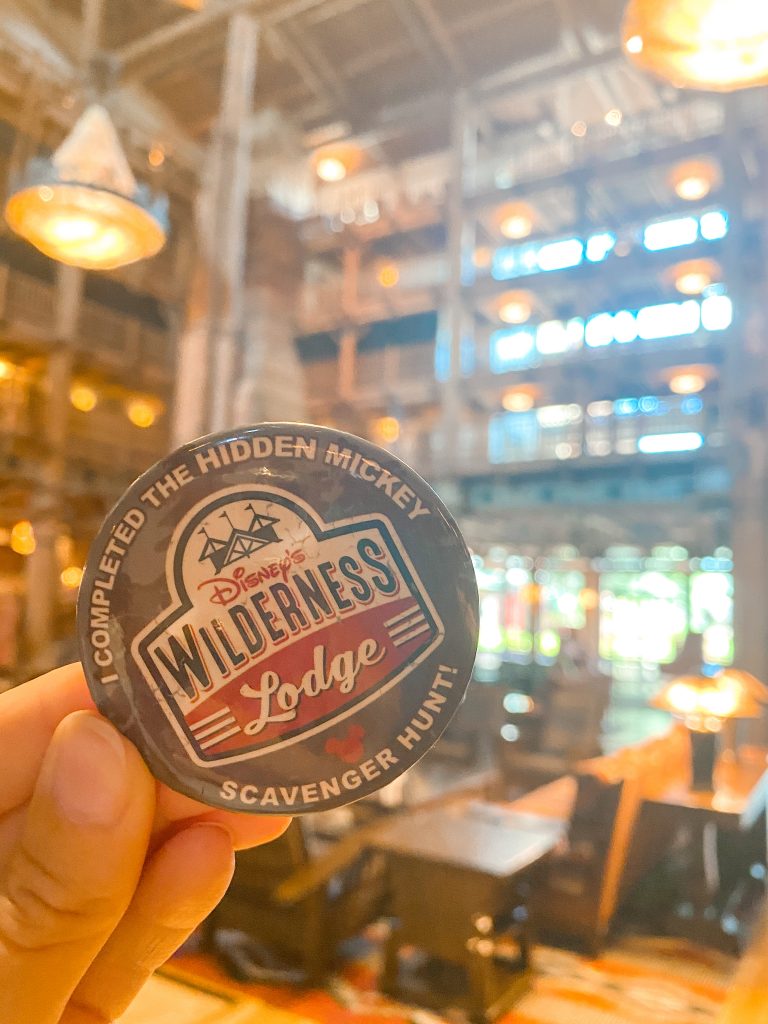 There's also outdoor movies on the lawn and scheduled activities like tie dying Mickey shirts. The schedule of activities rotate regularly so when you check in, be sure to find out what's going on during your stay!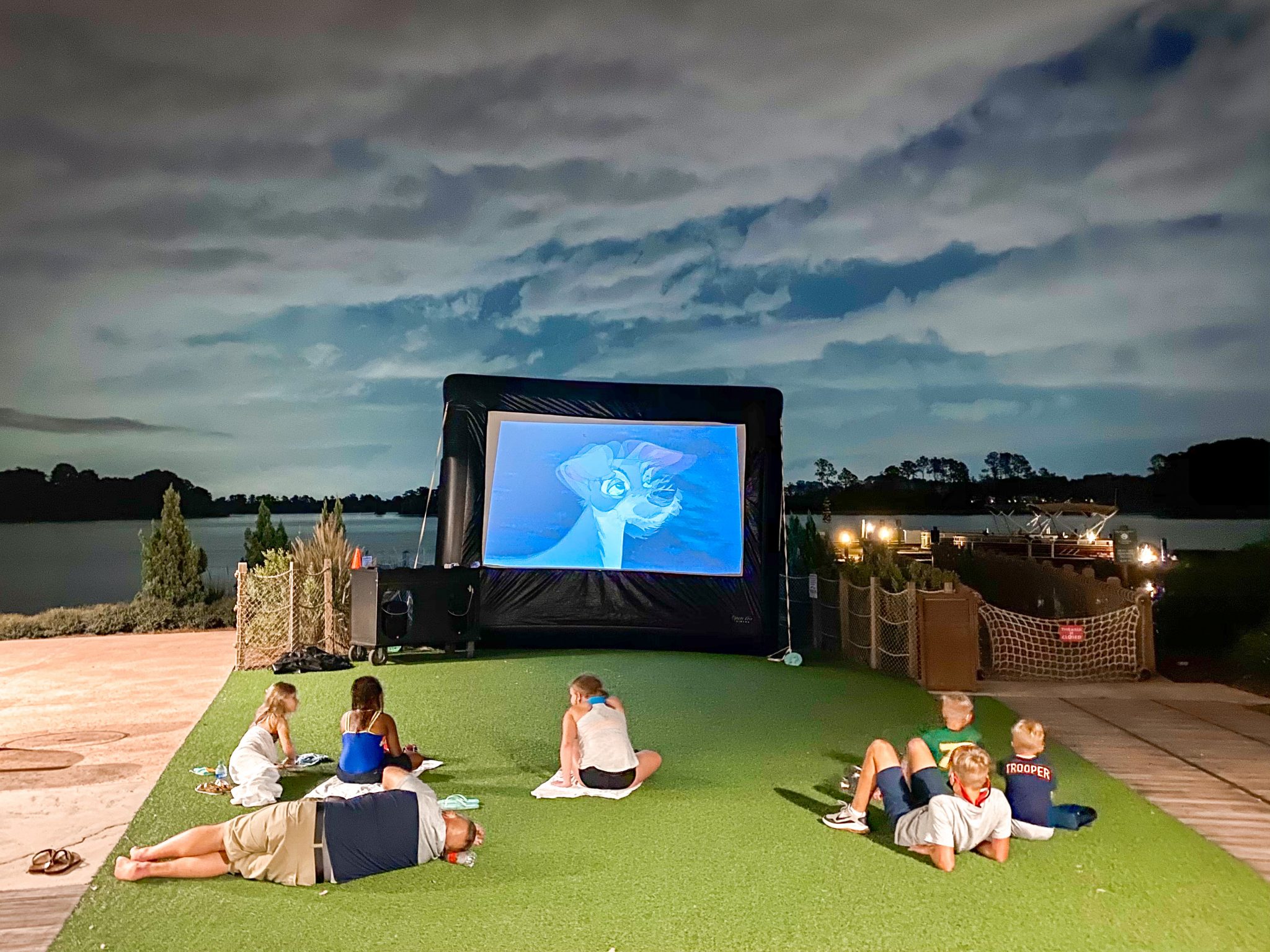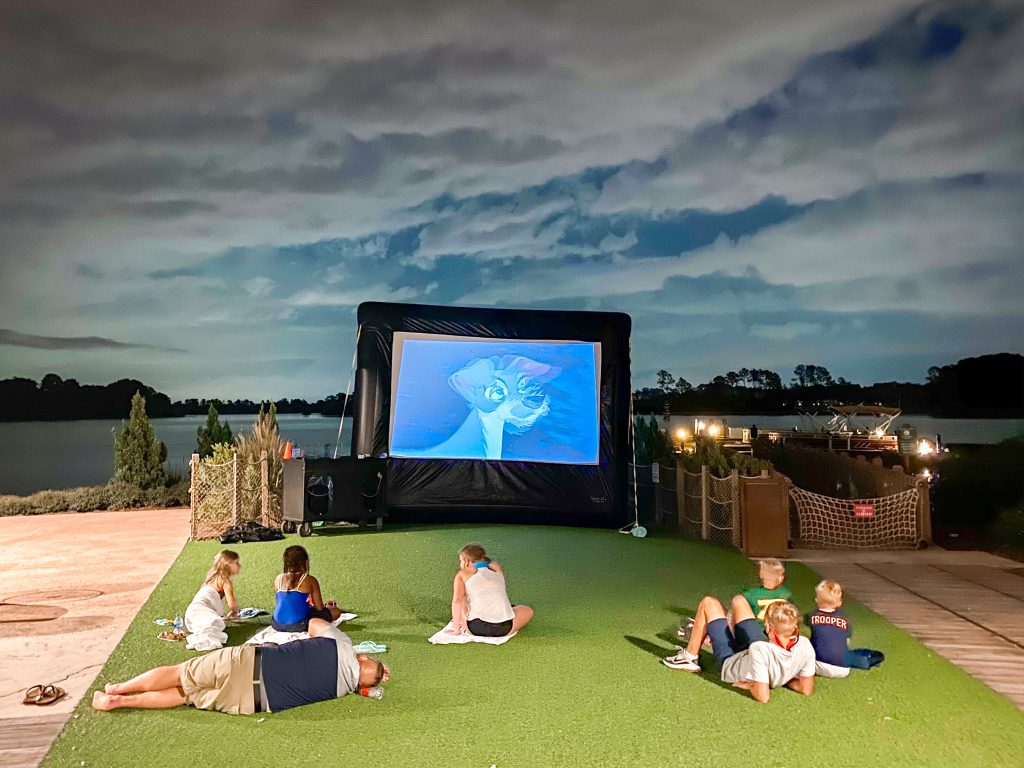 Fishing at Disney's Wilderness Lodge
We were recently invited to experience a guided fishing excursion with TakeMeFishing.org. And we left right from the dock at Disney's Wilderness Lodge! On this excursion, you will have a knowledgeable guide who will help you with everything you need. They will bait your hook, provide all of your gear, and also give you tips on how to catch your fish! Our guide was so helpful and encouraging. In our group, we had children ranging from age 7 to 15. They all caught fish!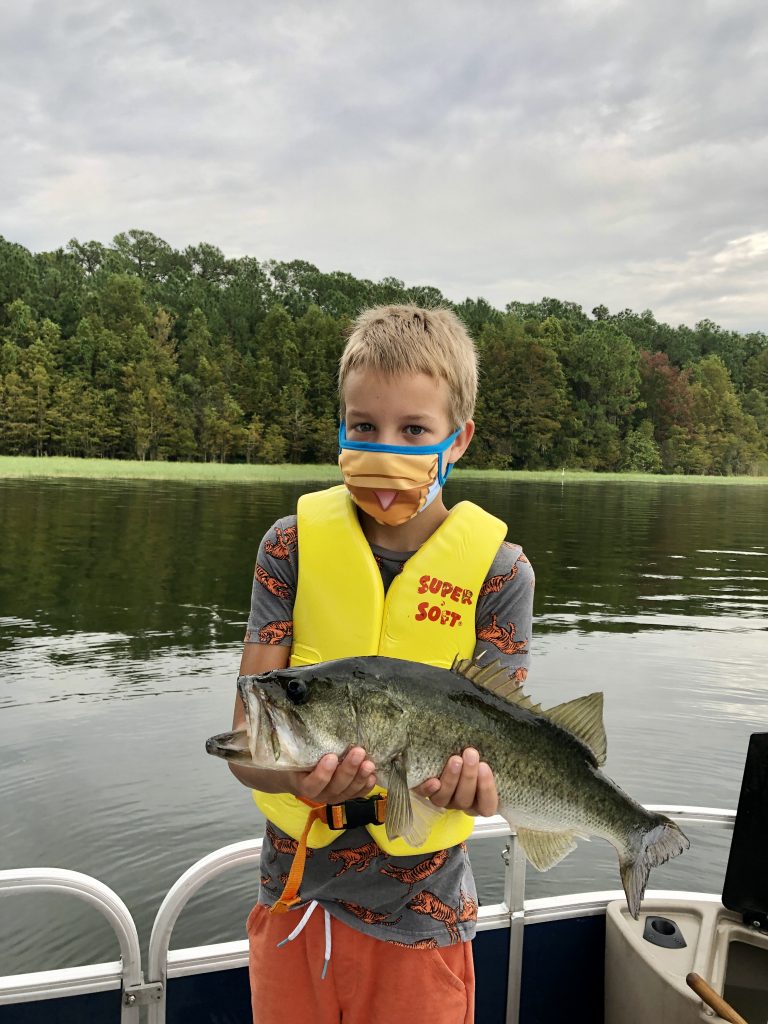 All Walt Disney World Resort fishing excursions include:
An experienced guide
Rod and reel
Tackle
Artificial and/or live bait (NITRO boats will not offer live bait.)
Non-alcoholic beverages only (Guests may not bring alcoholic beverages aboard.)
You can book either a 2 or 4 hour excursion and there are even reduced rates for solo fishermen and women in the afternoons. We had a really great time and it was so fun to experience something new at Disney World!
Dining at Copper Creek Villas and Cabins at Disney's Wilderness Lodge
During the time of the phased reopening of Walt Disney World in late 2020, there are some restaurants that are still closed across the property. However, during our stay at Copper Creek Villas and Cabins at Disney's Wilderness Lodge, we had plenty of dining choices! And with more options for mobile ordering, it's even easier to pick up food and take it back to your comfortable villa.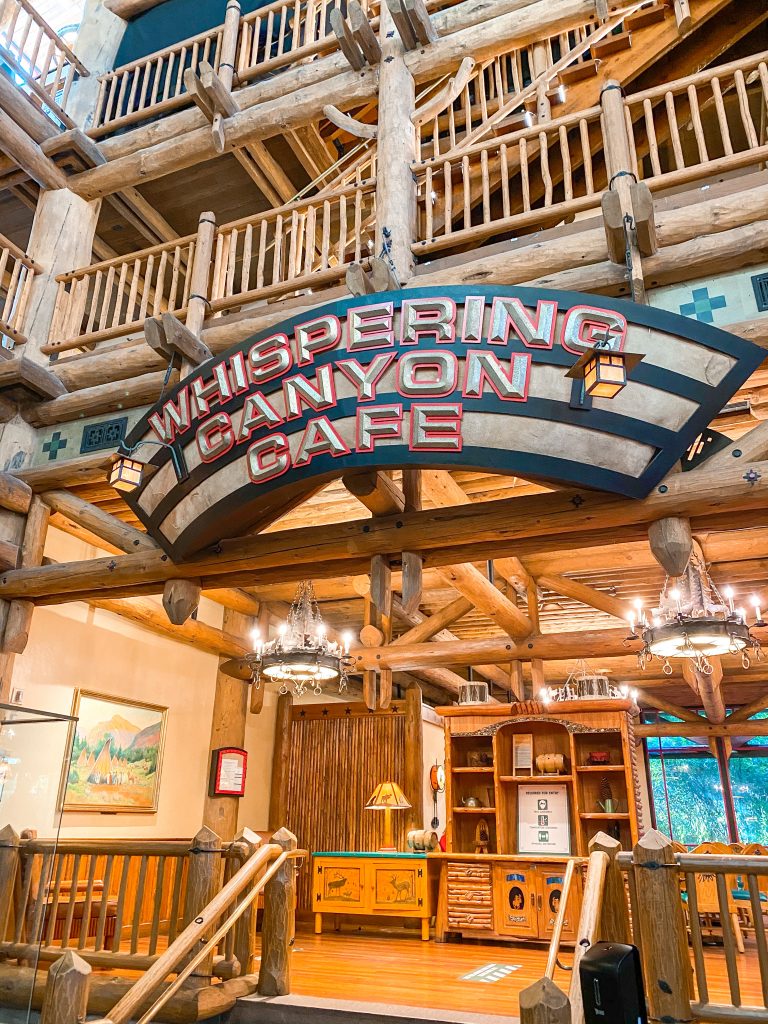 We really enjoyed dining at Whispering Canyon Cafe. It had been years since we'd dined here and although there have been some changes, the food was incredible and the service was impeccable. With all you can eat skillets and delicious vegetarian and vegan choices, there was something for each of us!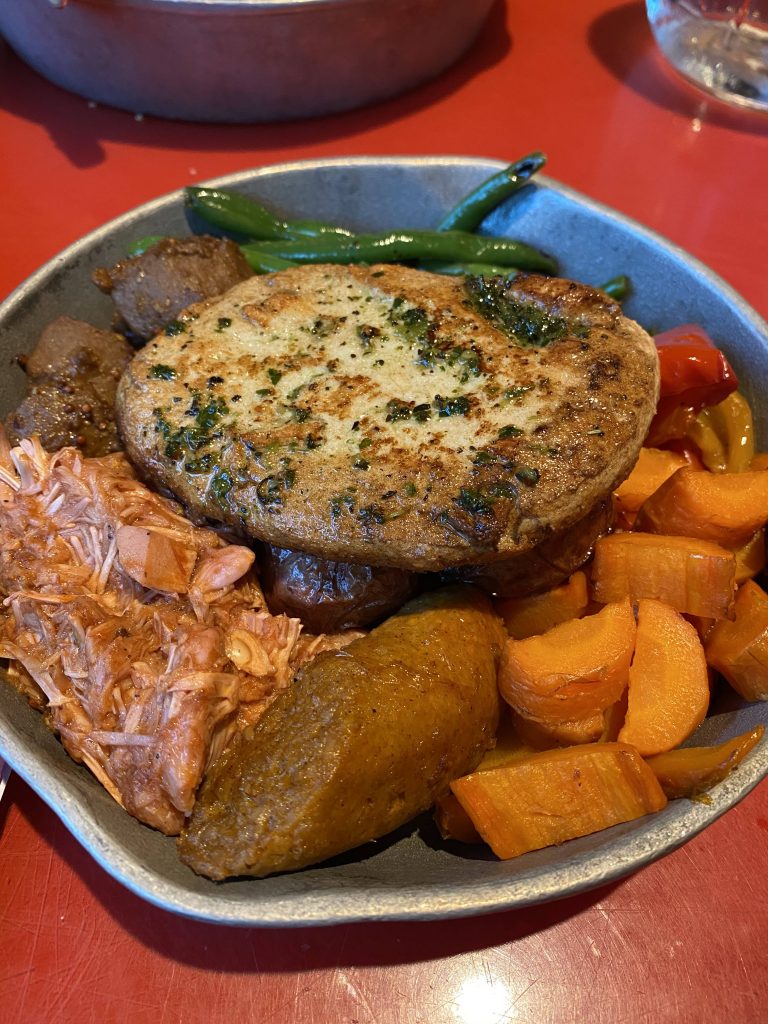 Check out this description from Walt Disney World:
Tether your trusty steed and mosey into this log-cabin lodge with rough-hewn charm and colorfully named Cast Members who have a reputation for sassing customers. Take your seat in a cowboy or Indian chair and get into some tasty vittles. There's plenty to go around!
There's also a beautiful lakeside restaurant at the Geyser Point Bar and Grill. You can enjoy outdoor dining at this location. And for quick service, Roaring Fork offers family friendly favorites and yummy desserts.
Visiting Disney World While Staying at Wilderness Lodge
One of the biggest perks to staying at a Disney World resort is the proximity to all of the magic. With Disney World accommodations for large families, you are just steps away from all that the theme parks have to offer. And at Disney's Wilderness Lodge, you are just a quick boat ride away from the Magic Kingdom! We really loved being able to hop on a boat just outside our room in order to head over to Magic Kingdom. And staying at a Disney resort gives you priority access for Disney Park Pass reservations. When staying at a Disney property, you can make Park Pass reservations for each day of your stay. And it's so easy to do!
Disney World Accommodations for Large Families are Comfortable and So Close to the Magic
Our stay at the Copper Creek Villas and Cabins at Disney's Wilderness Lodge was incredibly magical and comfortable. And these accommodations aren't just good for large families. Extended families, grandparents, and friends can share this space comfortably. Being able to share meals in your villa, wash clothes, and hop over into the heart of the magic helps create memories that will last a lifetime. I don't think I'll ever forget the look on my children's faces as they went down the water slide over and over, late into the night. Or the look of my son's face as he caught the "big one" on our fishing expedition. Take the trip. Make the memories. You'll never regret it.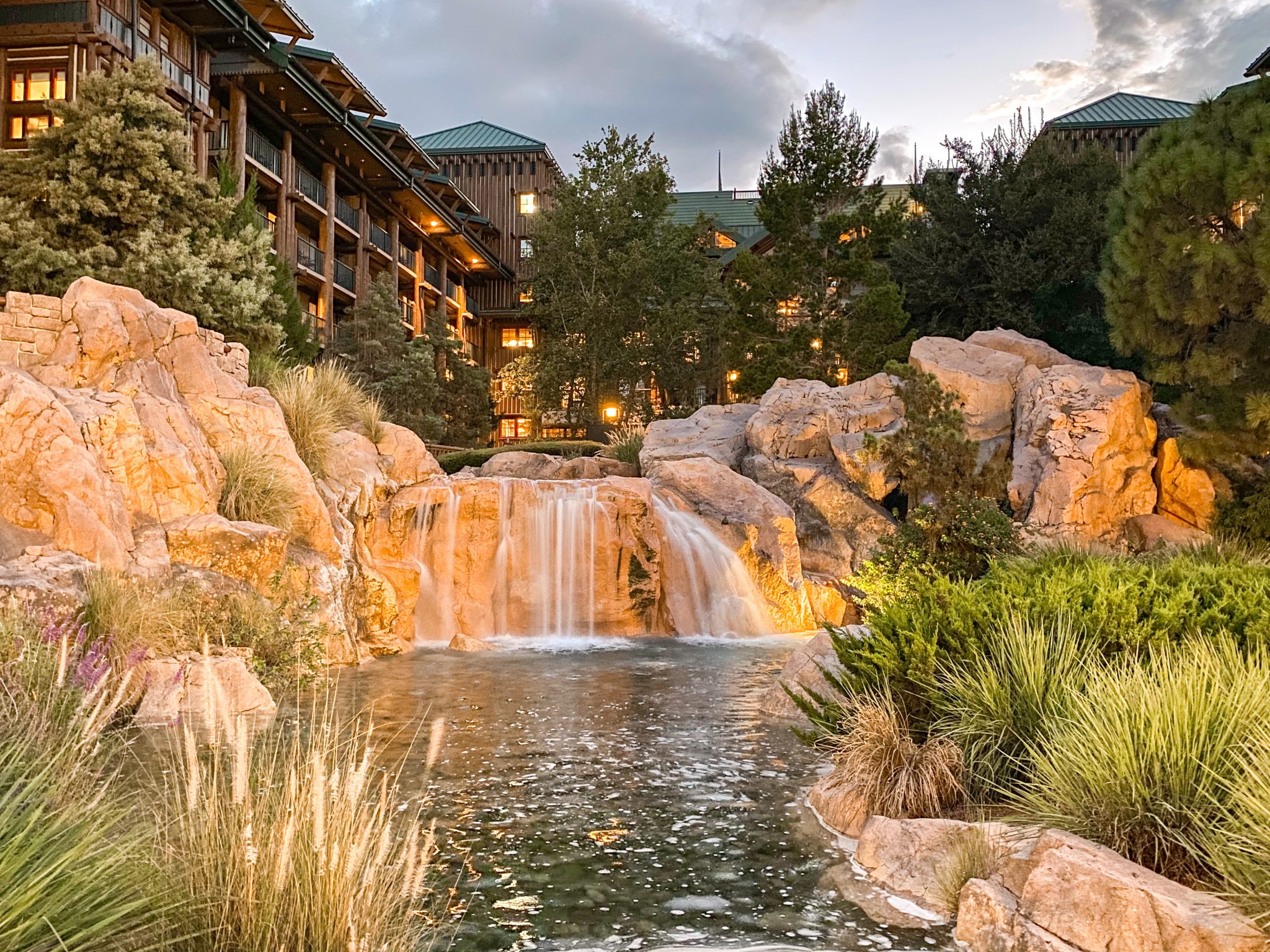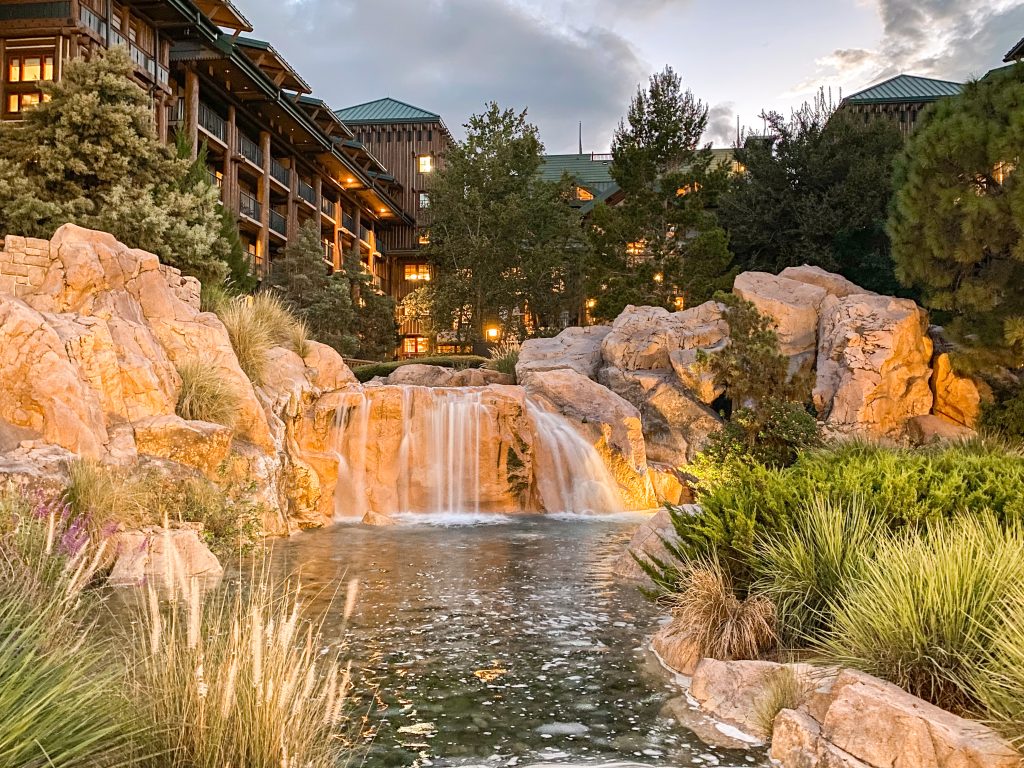 Thank you to Walt Disney World for hosting our family!
You may also like:
What's Magic Kingdom like in 2020?
Disney World Overview with NO Fast Passes
You May Also Like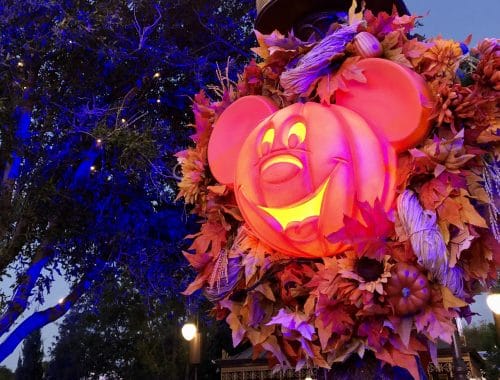 June 26, 2021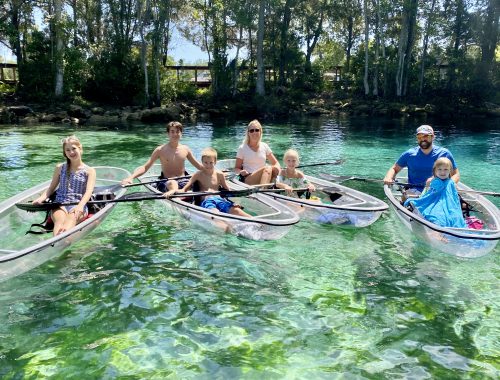 May 12, 2020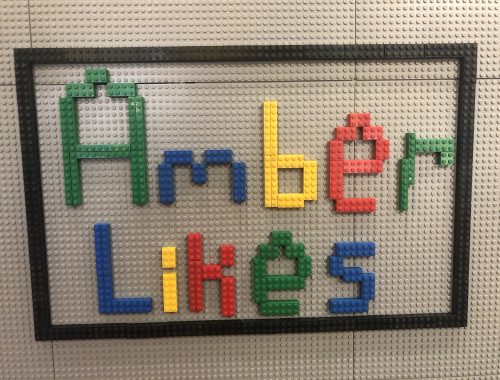 October 28, 2019