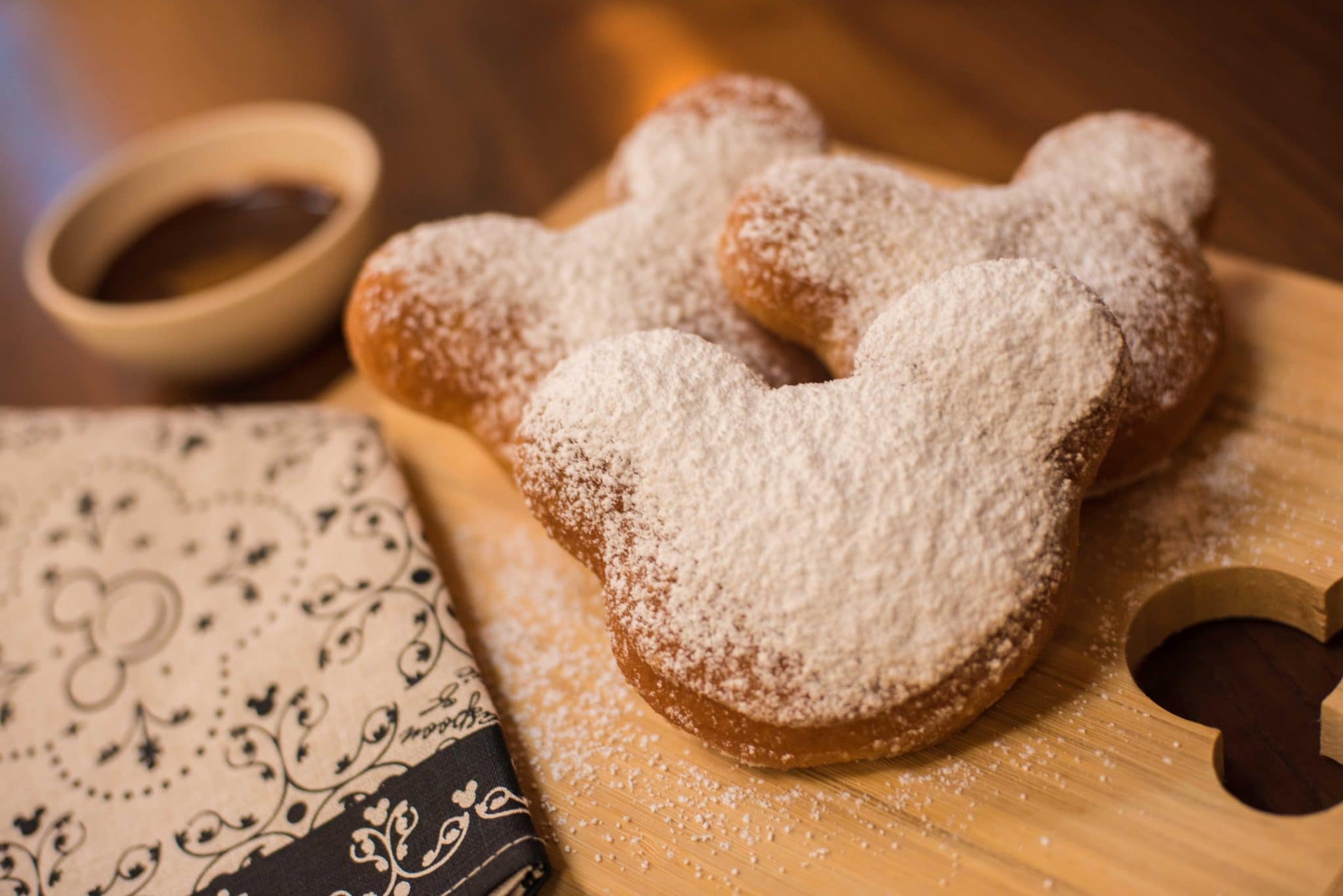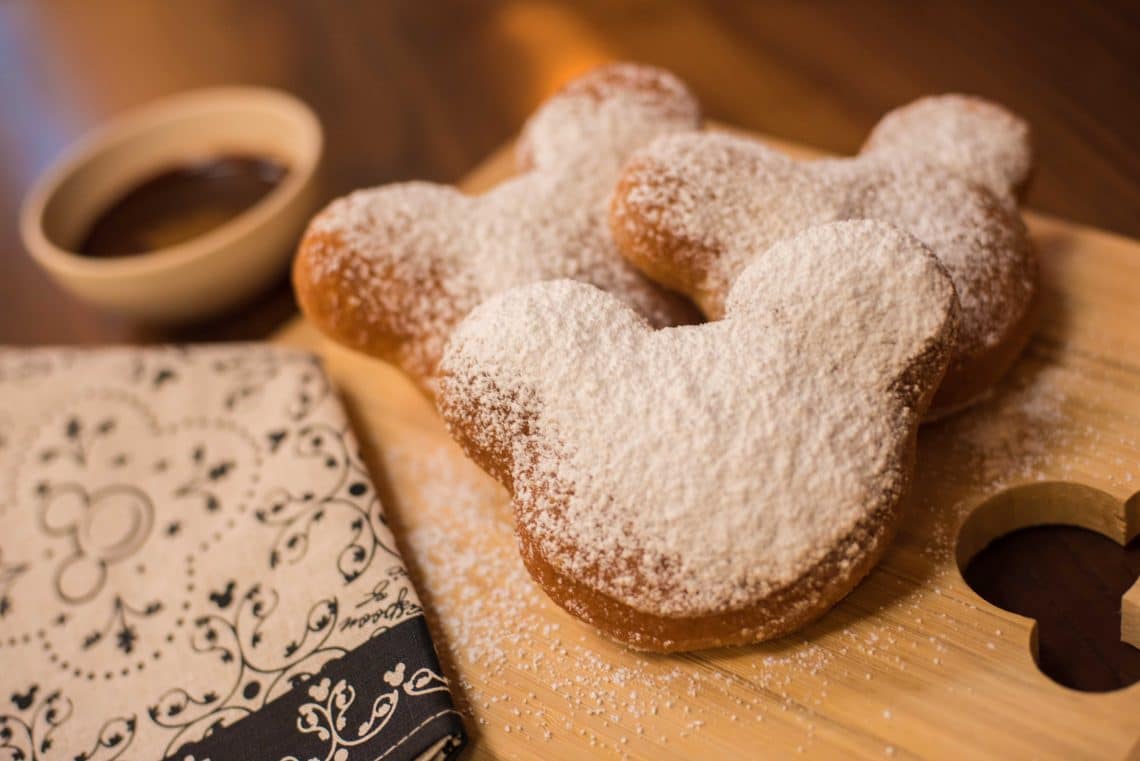 Disney World Recipes You Can Make at Home
May 2, 2020
Sharing is caring!
Disney World recipes are easy to make at home when Walt Disney World is sharing their secrets! In this extended time at home, our family has been cooking a lot more. In fact, we've been baking, making special drinks, and looking for recipes. To be honest, I've never been much of a chef. However, with the help of Disney Parks Blog, I've been able to make some amazing Disney World recipes at home. Check out the full recipes you can make with your family, courtesy of Disney Parks!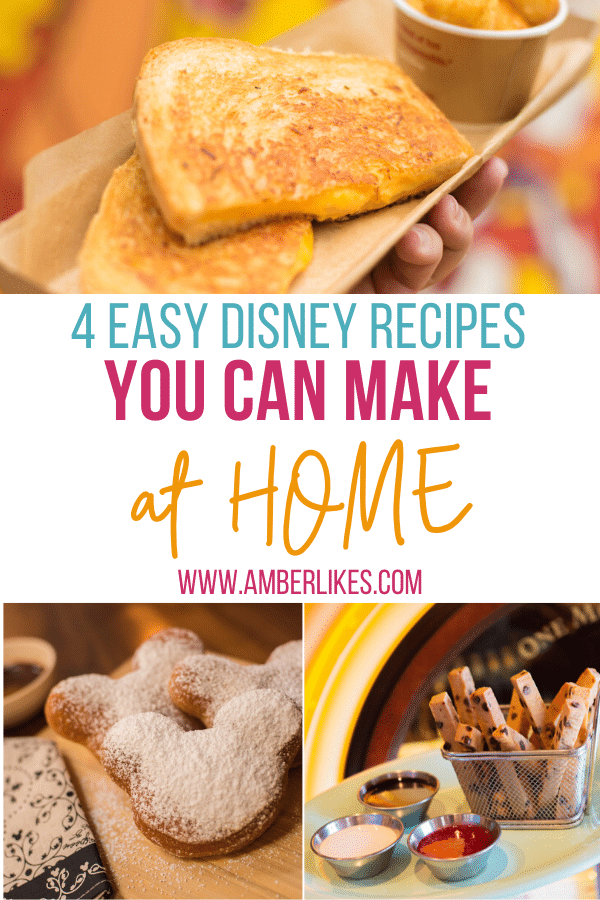 Disney World Recipes: Mickey Mouse Beignets
Makes 10 Large Mickey Mouse-shaped Beignets or 2-Dozen Small Beignets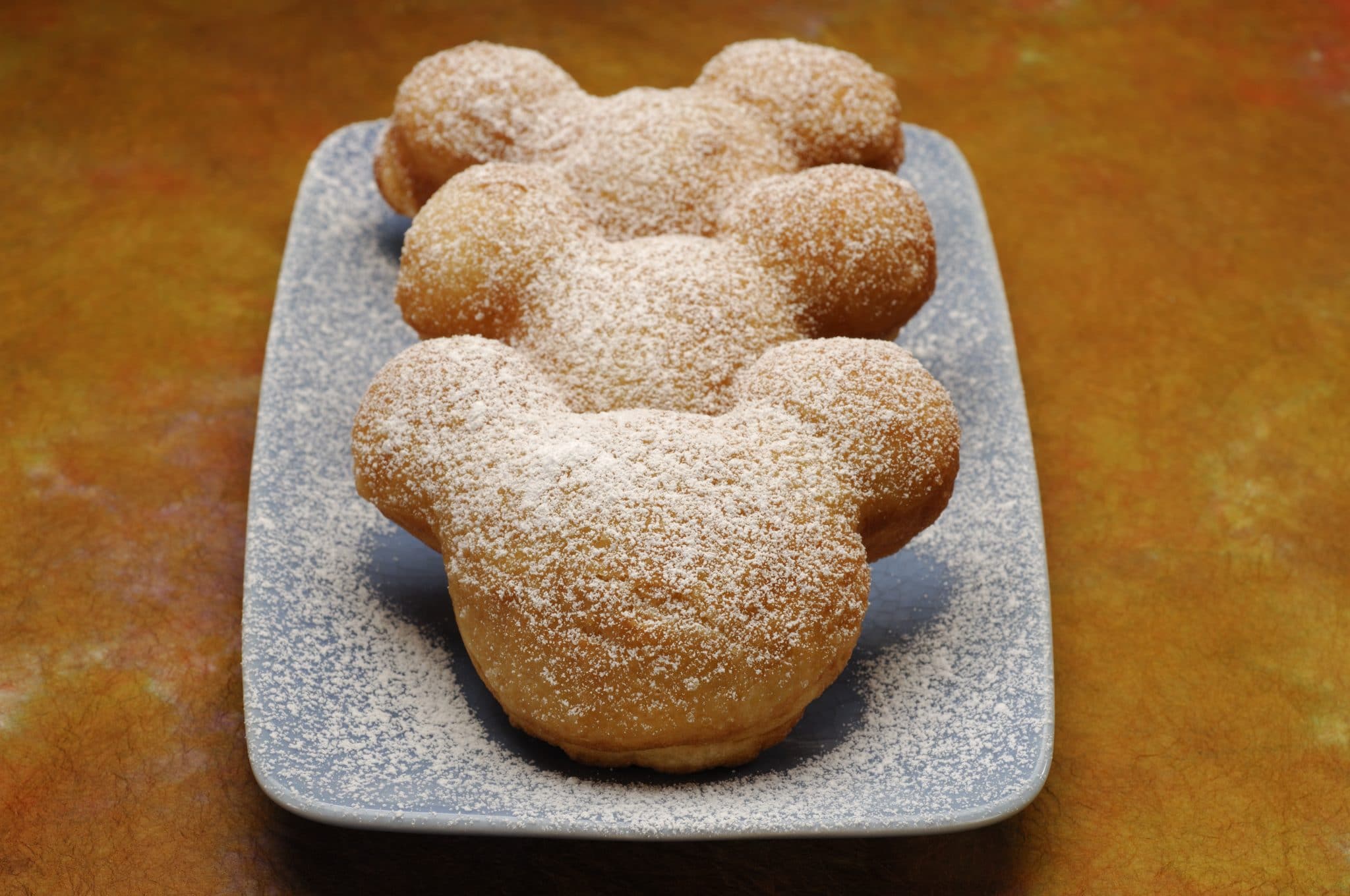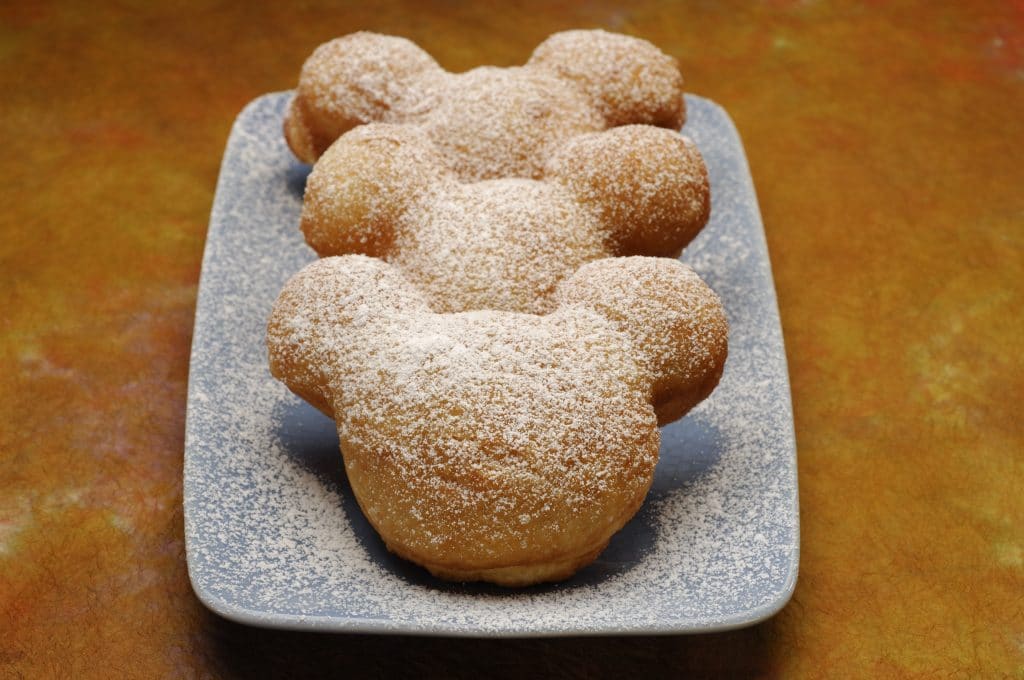 Ingredients:
1/2 teaspoon dry yeast
1/4 cup warm water (105º)
1/4 cup sugar
2 tablespoons vegetable shortening
1/2 teaspoon salt
1/2 cup heavy cream
1 egg
4 cups all-purpose flour
1/2 cup boiling water
Vegetable oil for frying
Powdered sugar
Directions:
Sprinkle yeast over warm water in a small bowl, stirring to dissolve. Let stand for 5 minutes.
Combine sugar, shortening, salt, heavy cream, egg, lour and boiling water in a large bowl; stir in yeast mixture. With the dough hook attachment of an electric mixer on medium speed, mix the dough just until combined and smooth. Let dough rest for 30 minutes.
Roll to 1/4-inch thickness and cut individual beignets with a Mickey Mouse-shaped cutteror cut into 2 1/2 to 3-inch squares. Cover with a towel and let dough rise until doubled in size in a warm, draft-free area, about 1 to 1 1/2 hours.
Using caution, heat 3 inches of vegetable oil to 350°F in a deep, heavy pot over medium-high heat. Fry beignets until golden brown, about 2 to 3 minutes, turning as soon as they brown on one side. Remove with tongs and place on paper towels to drain. Dust warm beignets with powdered sugar and serve immediately.
Disney Parks Churro Bites
This one is a classic from Walt Disney World! Disney World recipes don't get much better than this.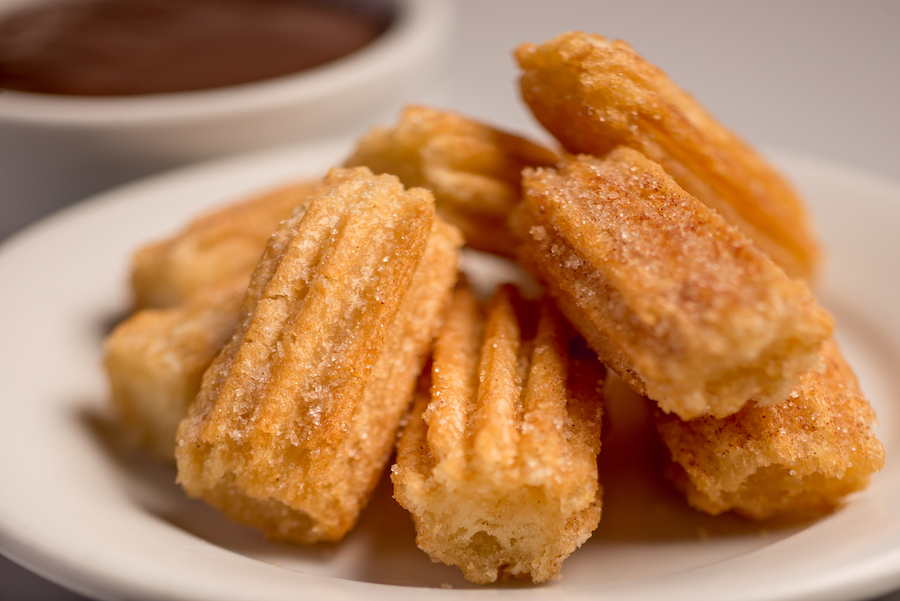 Ingredients:
1 cup water
8 tablespoons butter
¼ teaspoon salt
¾ teaspoon ground cinnamon, divided
1 ¼ cups all-purpose flour
3 eggs
1 ½ cups vegetable or canola oil
½ cup sugar
Directions:
Combine water, butter, salt, and ¼ teaspoon cinnamon in 1 ½-quart saucepan over medium heat. Bring pot to rolling boil.
Reduce heat to low.
Add flour and stir vigorously until mix forms a ball. Remove from heat and let rest for 5-7 min.
Add eggs, one at a time, and stir until combined. Set aside.
Heat oil in medium skillet or 1-quart saucepan over medium-high heat or until temperature reaches 350˚.
Spoon dough into piping bag fitted with large star tip. Pipe 1-inch strip of dough over saucepan, cut with knife, and drop into hot oil. Repeat until churro bites fill saucepan with room to fry.
Fry churro bites until golden brown. Remove with slotted spoon or mesh spider strainer.
Drain churro bites on paper towel.
Mix sugar and ½ teaspoon cinnamon in medium bowl. Toss in churro bites until coated. Place on serving plate and serve with favorite dipping sauce.
Grilled Three-Cheese Sandwich from Woody's Lunch Box at Disney's Hollywood Studios
Toy Story Land will always hold a special place in my heart. This carefree place brings so much joy to my family. I just can't wait to walk through there again soon! And in the meantime, this recipe will bring some happiness to our home.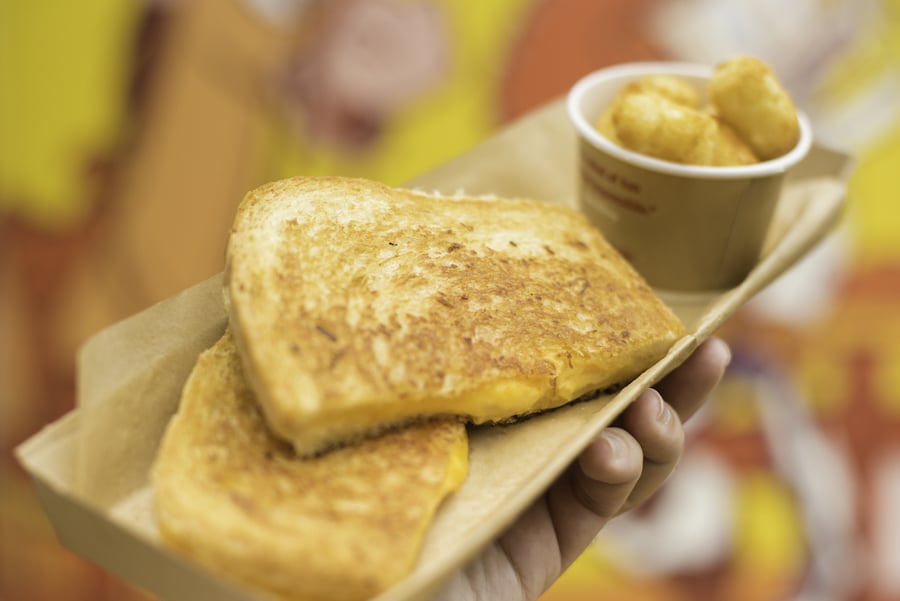 Ingredients:
Cream Cheese Spread
1/2 cup cream cheese
1/2 cup shredded Double Gloucester or cheddar
2 tablespoons heavy cream
1/4 teaspoon coarse salt
Garlic Spread
1 cup mayonnaise
1 1/2 teaspoons minced garlic
1/2 teaspoon coarse salt
Grilled Three-Cheese Sandwich
8 slices of artisan bread
Cheddar cheese slices 8
8 provolone slices
Directions:
For Cream Cheese Spread:
Combine cream cheese, Double Gloucester or cheddar, heavy cream, and salt in food processor. Blend until smooth. Set aside.
For Garlic Spread:
Combine mayonnaise, garlic, and salt in small bowl and stir until blended. Set aside.
For Grilled Three-Cheese Sandwich:
Lay out artisan bread slices on parchment paper or large cutting board.
Place 2 slices of cheddar on 4 of the bread slices. Place 2 slices of provolone on remaining bread slices. 
Equally spoon cream cheese spread on slices with provolone. Gently smooth cream cheese spread over each slice.
Press cheddar side and provolone side together.
Heat a large skillet over medium heat for 5 minutes, until hot. 
Brush both sides of the sandwiches with garlic spread. 
Grill sandwiches for 2 minutes on each side, until cheese is melted and bread is golden brown. 
Tonga Toast from Disney's Polynesan Village Resort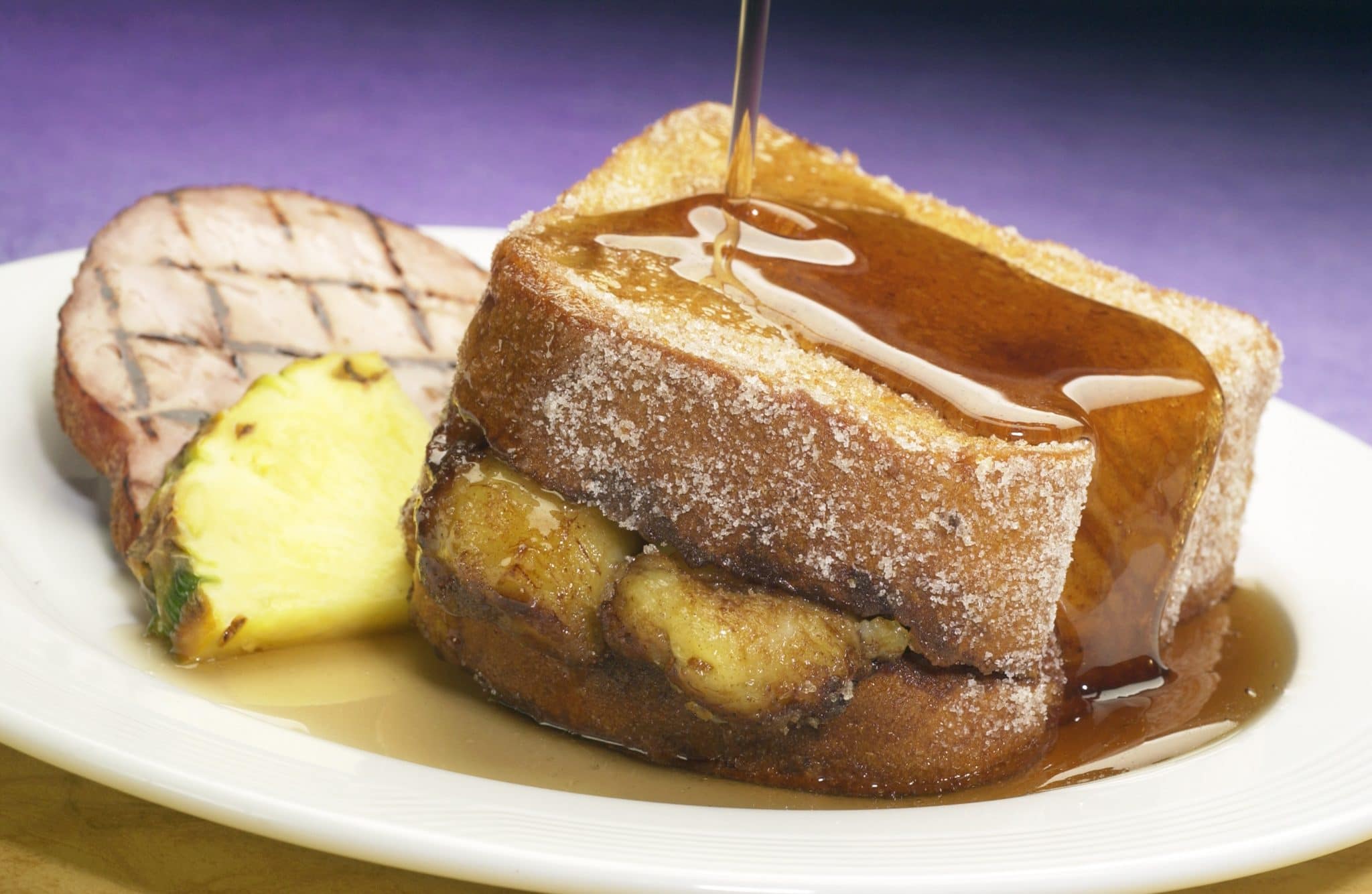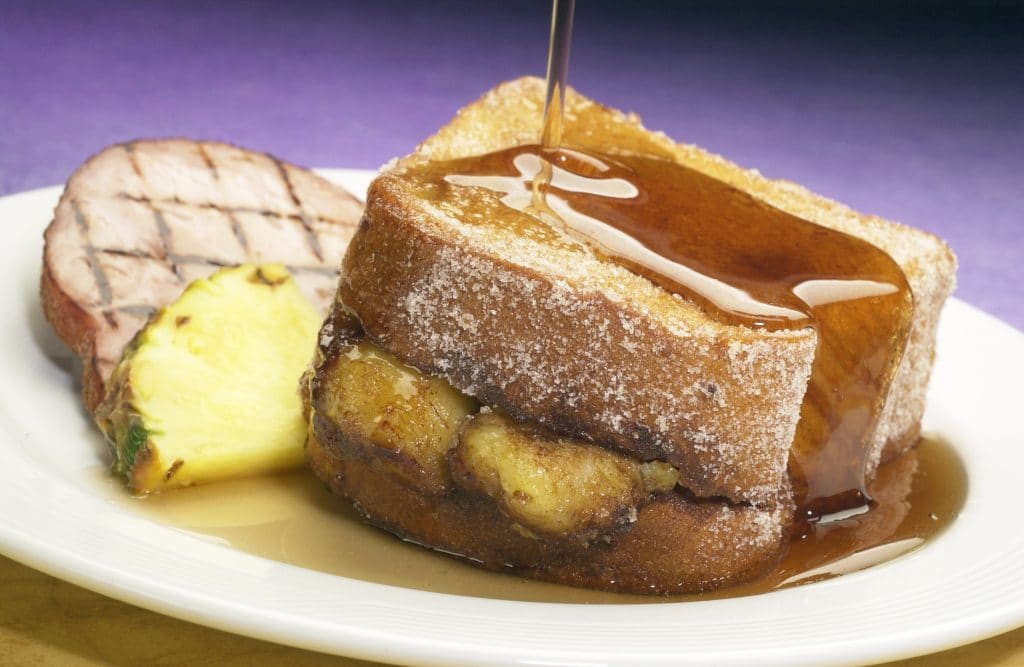 Ingredients:
SUGAR-CINNAMON
3/4 cup granulated sugar
2 teaspoons cinnamon
BATTER
4 large eggs
1 1/3 cup whole milk
1/4 teaspoon cinnamon
1 tablespoon granulated sugar
TONGA TOAST
1 quart canola oil, for frying
1 loaf sourdough bread (uncut, 12 inches long)
2 large bananas, peeled
Directions:
FOR SUGAR-CINNAMON:
Mix sugar and cinnamon in medium bowl (large enough to roll toast) with a fork until thoroughly blended. Set aside.
FOR BATTER:
Whip eggs in medium bowl (large enough to dip toast) until well beaten. Add milk, cinnamon, and sugar. Mix well and set aside.
FOR TONGA TOAST:
Using caution, preheat oil to 350°F in a large pot or a deep fryer. (If using a large pot, use a candy thermometer to make certain the oil does not get any hotter or it will burn.)
Slice the bread into four three-inch-thick slices.
Cut each banana in half crosswise, then each piece lengthwise.
Place a bread slice flat on the counter and tear out just enough from the middle (do not tear all the way through) to stuff half a banana into; repeat with each bread slice.
Dip stuffed bread into batter, covering both sides, allowing excess batter to drip off bread and place carefully into hot oil.
Cook 4-5 minutes until golden brown. If needed, turn toast over after 2 minutes and cook for another 2 minutes on other side. Remove and drain excess oil.
Roll toast in cinnamon-sugar. Repeat for each piece of toast.
Plant-Based Cookie Fries Recipe from Beaches & Cream Soda Shop
As a plant based family, this one is so great to share! In fact, I've never actually tried this Disney World recipe at the Parks. However, I'm excited to try it home!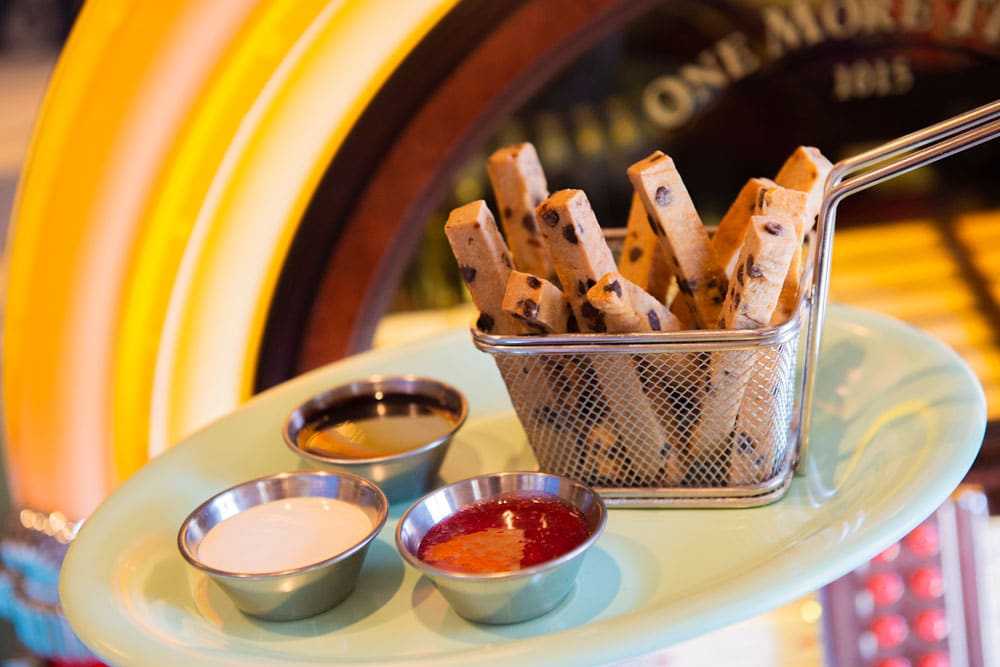 Ingredients:
2 3/4 cup all-purpose flour
1/2 cup plus 1 tablespoon powdered sugar
1/2 cup plus one tablespoon plant-based margarine, softened
7 tablespoons warm water
5 tablespoons liquid egg substitute
1 tablespoon molasses
1/2 cup dairy-free mini chocolate chips
Directions:
Combine flour, powdered sugar, and plant-based margarine in bowl of electric mixer fitted with paddle attachment. Beat on medium speed until smooth.
In small bowl, combine warm water and egg substitute. Add egg substitute and molasses to mixer. Mix on medium speed until smooth.
Fold in chocolate chips.
Place in an 8×8-inch pan and refrigerate for 30 minutes.
Preheat oven to 325°F. Line two baking sheets with parchment paper or silicone baking mats.
Cut into 32 strips that are 1/4-inch wide and 4 inches long. Place 16 strips on each baking sheet.
Bake for 20-22 minutes, until crunchy.
Serve with your favorite plant-based chocolate, strawberry, and marshmallow dipping sauces.

Enjoy these #DisneyMagicMoments at home until we can all be at the Parks together again!
You May Also Like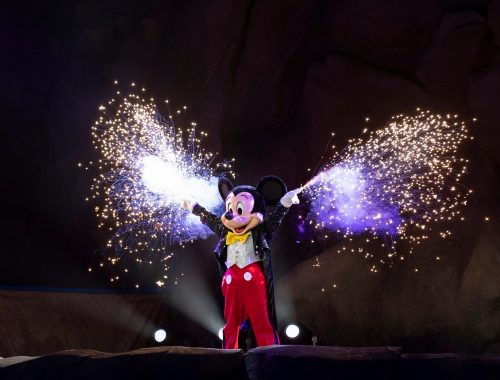 November 3, 2022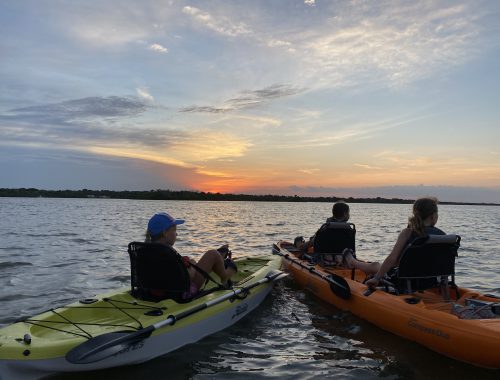 June 21, 2022