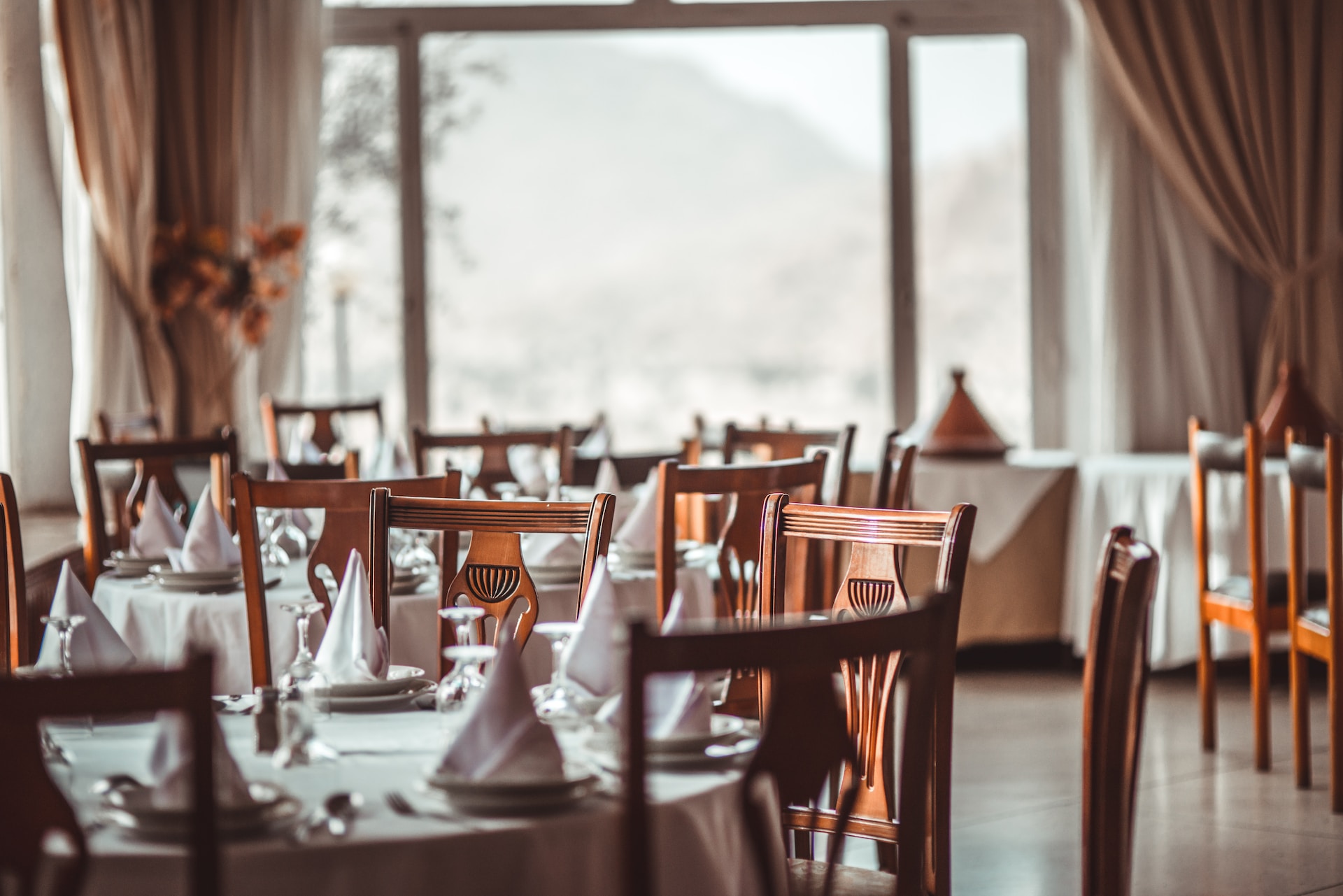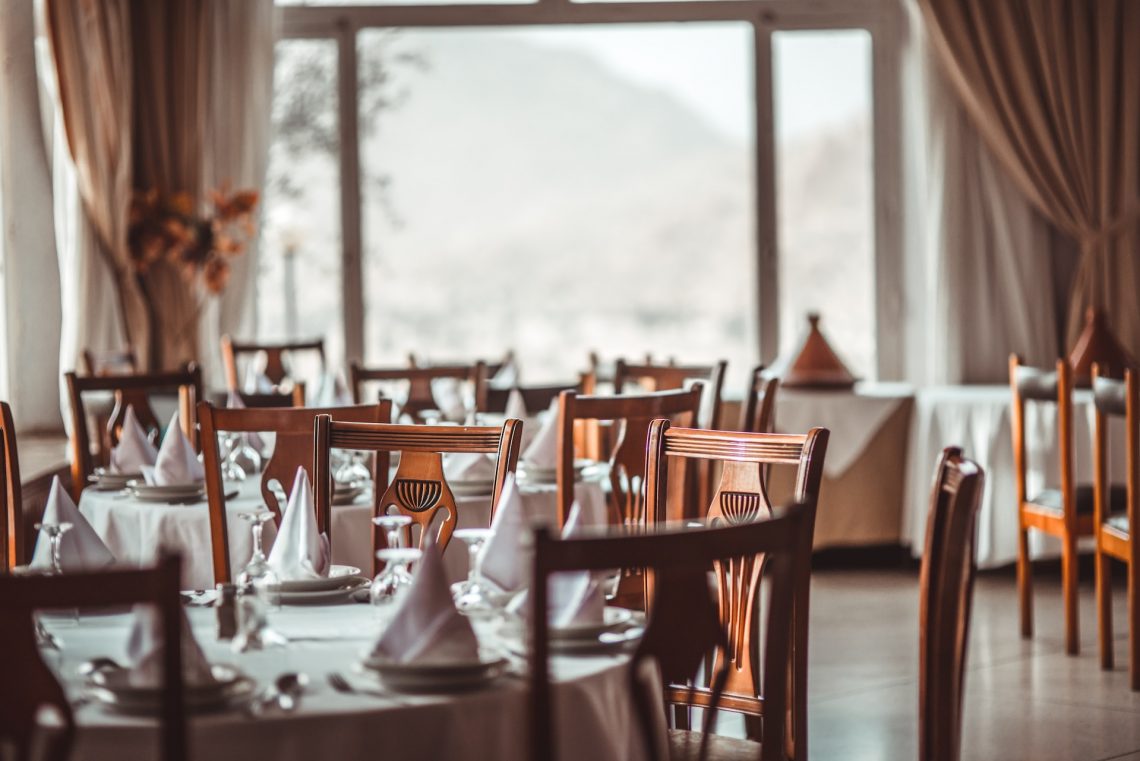 Best Orlando Restaurants for Families Right Now
June 22, 2023
Sharing is caring!
What are the best Orlando restaurants for families?
I've lived in Central Florida for nearly my whole life. And my family loves to go out to eat! I grew up going out to eat with my Mom and Dad quite often. I've continued this with my own kids. Since we have 5 kids, going out to eat is more of a special occasion than it was when I was a kid. But we still love visiting the best Orlando restaurants for families for special occasions and also "just because."
And living in Orlando provides a lot of opportunities for restaurants that are built especially for kids and families! It really is an absolutely magical place to live. There are very unique and fun places to eat all over Central Florida. But this is especially true in the theme park area of Orlando. Since Orlando is host to so many visitors each year, we know how to shows tourist a good time! And locals benefit from this as well. Keep reading for the best Orlando restaurants for families!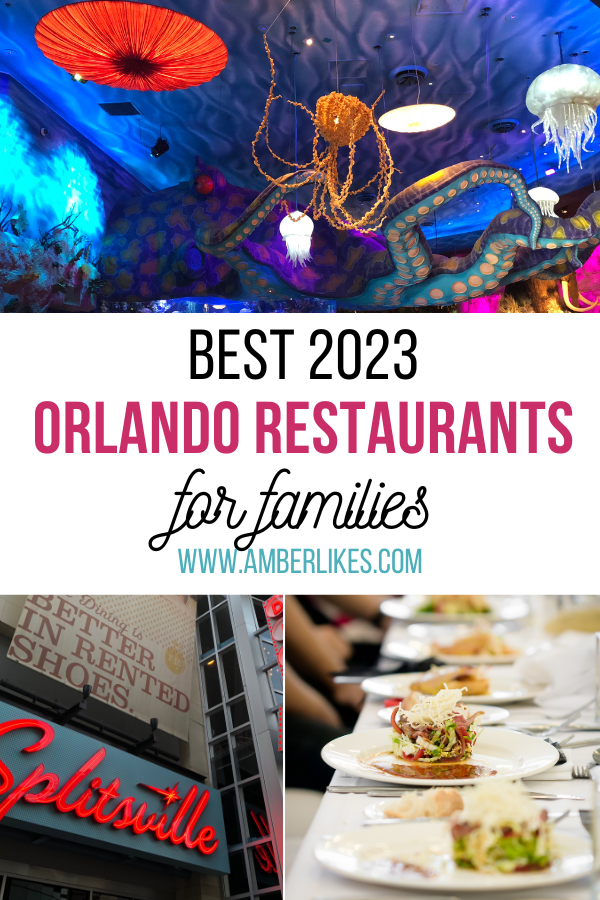 Are these restaurants inside theme parks? Do I need a park ticket?
For this particular list of the best Orlando restaurants for families, I am going to exclude restaurants inside theme parks. So this means that you can visit any of these restaurants without a park ticket. I recently shared about Space 220, which is inside Epcot and requires a park ticket. So even though we loved that experience, it didn't make this list. However, some of them are located at CityWalk or Disney Springs, which anyone can visit without a park ticket.
But if you are looking for some of the best restaurants for families, you need to also visit the theme parks! There are some really amazing restaurants inside Disney World! Be sure to check out this post for all of the options for dining inside Disney World.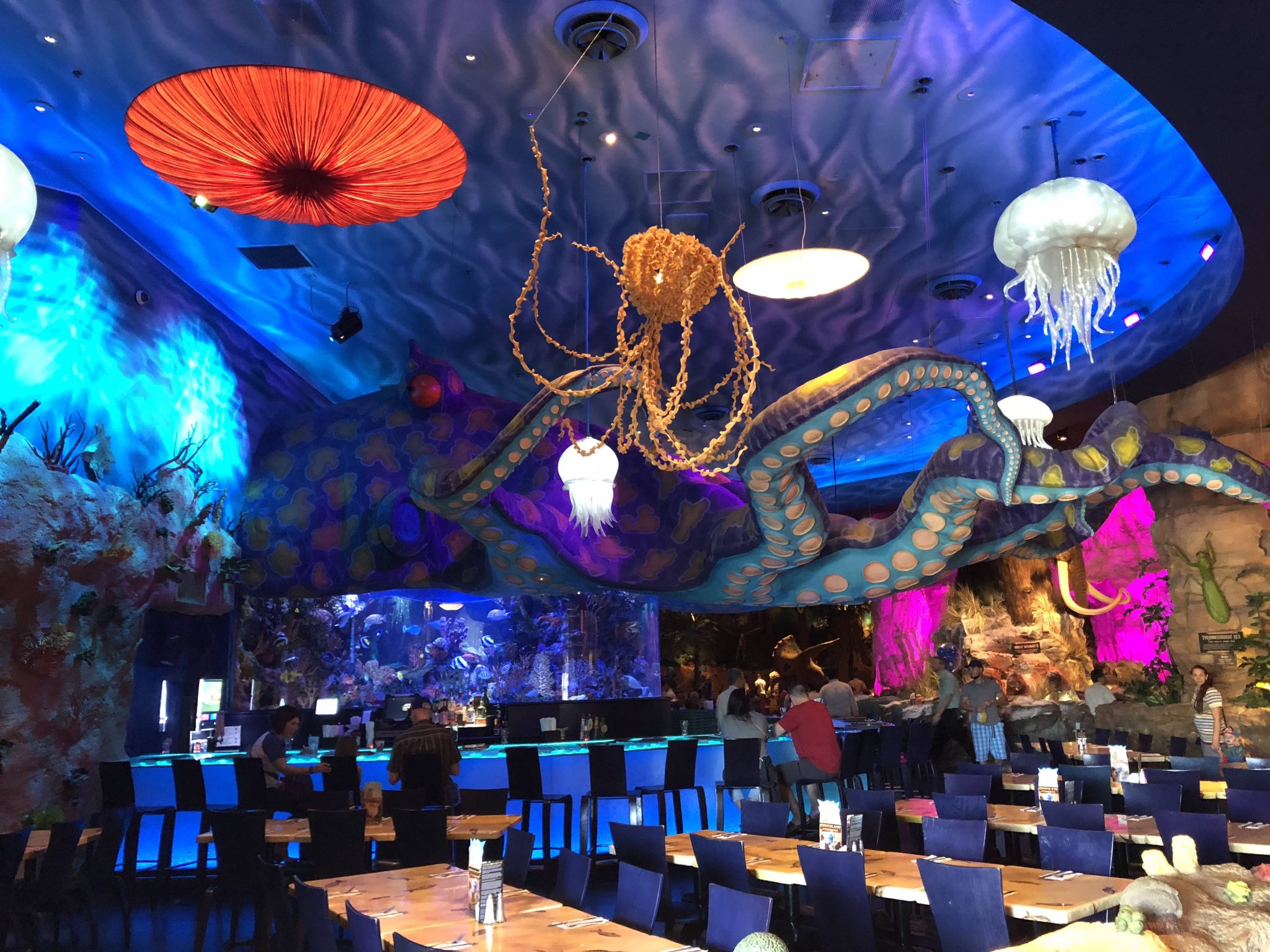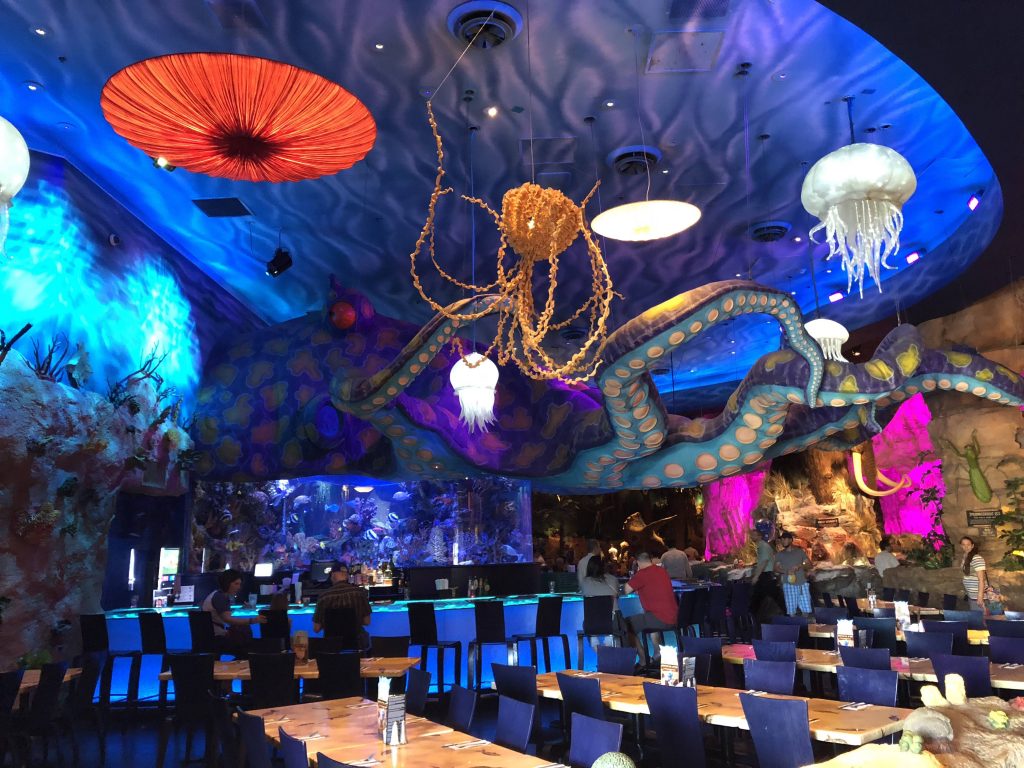 Now for the must do list!
Rainforest Cafe: This restaurant has two locations on Walt Disney World Property. One is located at Disney Springs and the other is at the Animal Kingdom theme park. It features a vibrant rainforest theme. Rainforest Cafe provides a very immersive dining experience for families. The restaurant offers a diverse menu with American and tropical-inspired dishes, while animatronic animals and periodic thunderstorms add to the excitement. It is an absolute favorite of ours!
T-Rex Café: This has been a family favorite for years. And it is also situated at Disney Springs. T-Rex Café takes families on a prehistoric adventure. With life-sized animatronic dinosaurs, an interactive Paleo Zone, and a menu featuring burgers, pizzas, and other family favorites, this dinosaur-themed restaurant is sure to captivate kids and adults alike.
The Toothsome Chocolate Emporium & Savory Feast Kitchen: Located at Universal CityWalk, The Toothsome Chocolate Emporium is a whimsical steampunk-inspired eatery. It is such a sight to behold! Absolutely incredibly decor and desserts. The restaurant offers a diverse menu with options like burgers, pasta, and crepes, while its highlight is its extensive array of decadent desserts and milkshakes.
Splitsville Luxury Lanes: Situated at Disney Springs, Splitsville Luxury Lanes combines dining and entertainment with its upscale bowling experience. Families can enjoy a meal while bowling in a lively atmosphere, with a menu that includes burgers, sushi, pizza, and more.
Chef Mickey's: Located at Disney's Contemporary Resort, Chef Mickey's is a character dining experience that allows families to meet classic Disney characters while enjoying a buffet-style meal. And while this is located at a Disney hotel, The restaurant offers breakfast, brunch, and dinner options, ensuring there's something for everyone.
More Family Friendly Orlando Options
Maggiano's Little Italy: We love this location in Kissimmee. And even though it's a chain restaurant, the location in Orlando has wonderful food and wonderful service. The kids meals are surprisingly affordable! And the amount of food is nearly unbelievable. Plan to bring home leftovers!
Grill's Lakeside Seafood Deck and Tiki Bar: Who can beat a restaurant with a playground? This Orlando restaurant has a beautiful view over a lake. And it has a playground that my kids love! It's super family friendly and has a fun vibe.
Giordano's: We first visited this restaurant with friends for a birthday get together. I could not believe this pizza! This place is famous for its deep-dish Chicago-style pizza. You have to see it to believe it.
The Cowfish Sushi Burger Bar: Located at Universal CityWalk, The Cowfish combines two popular culinary styles—sushi and burgers. The menu offers a unique fusion of flavors, including sushi rolls, burgers, and bento boxes. If you have adults who love sushi and kids who love burgers, this place will please everyone!
Without a Paddle Cafe at Wekiva Island: This location is right by the water. So if you have toddlers or those that don't stick close, this might be a challenging location. But if you have older kids or babies in strollers, this has a beautiful setting right on the Wekiva River and a great menu!
Fancy Options in Orlando
Orlando is family friendly. In fact, even the most high end restaurants welcome children. This is one of my favorite things about Orlando and something I tell others quite often. So if you are visiting and looking for the most delicious options, check out these fancy options for families.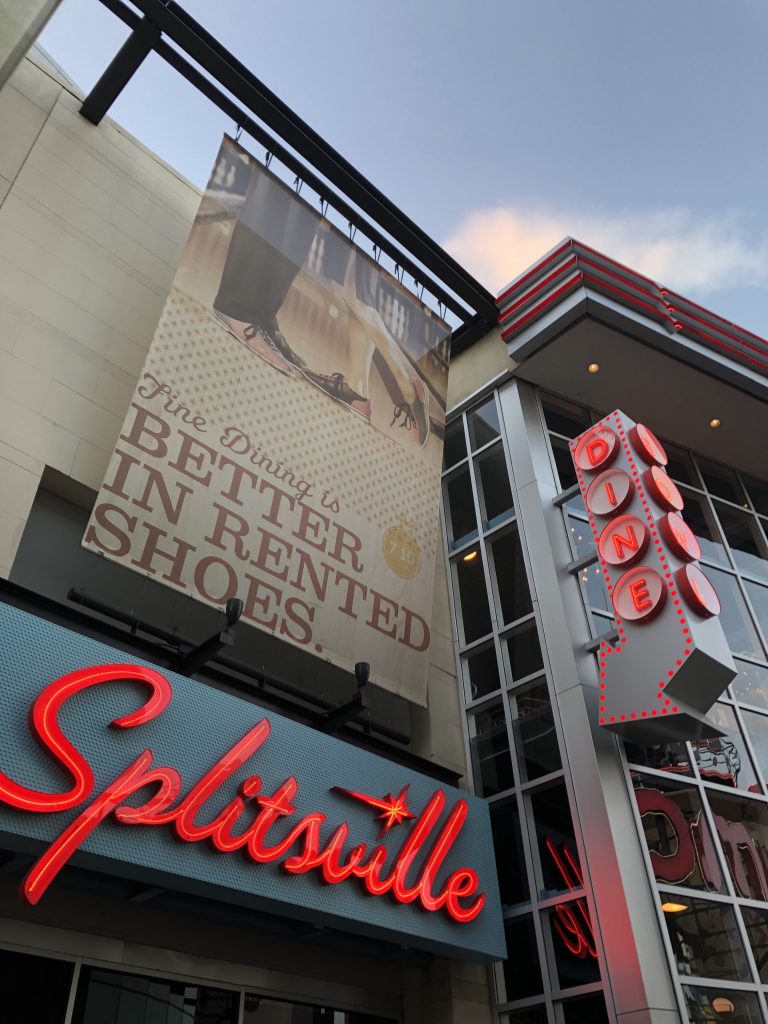 While there are many exceptional restaurants in Orlando, here are some of the best establishments known for their excellent cuisine and dining experiences:
Capa: This is my personal favorite in Orlando. In fact, as I write this, I'm headed there this evening with friends! Located at the Four Seasons Orlando at Walt Disney World, it offers a great view of the Disney fireworks if you're there at the right time. The menu is incredible and this is the only Michelin star rated restaurant in Orlando. I've seen many children here, and even celebrated by daughter's 13th birthday with friends here for a special dinner!
Norman's: This restaurant is led by celebrated chef Norman Van Aken. The restaurant is located at The Ritz-Carlton Orlando, Grande Lakes.
The Ravenous Pig: This gastropub is located in Winter Park. The Ravenous Pig is known for its inventive American cuisine and craft beer selection.
Luma on Park: Situated in the heart of Winter Park's Park Avenue, Luma on Park is a sophisticated restaurant specializing in contemporary American cuisine. With an emphasis on seasonal and sustainable ingredients, Luma on Park offers a menu that showcases the creativity and skill of its chefs.
The Osprey Tavern: Located in Baldwin Park, The Osprey Tavern is a stylish restaurant known for its New American cuisine and welcoming atmosphere. The menu features a variety of dishes, from fresh seafood to delectable steaks, all prepared with a modern twist.
Try all of the best Orlando restaurants for families!
There you have it! This is a list of some wonderful options for families all across Orlando. If you want a super themed restaurant, you have options. Or if you want fancy options that still welcome children, you have options. So whether you are visiting Orlando or are a local, you'll find plenty of delicious options.
You may also like:
Best Restaurants in Disney World
Discovery Cove in Orlando Full Review


You May Also Like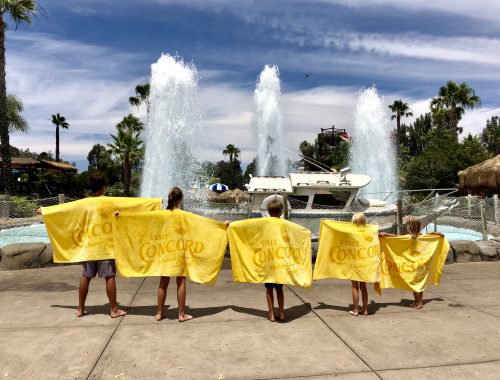 July 16, 2019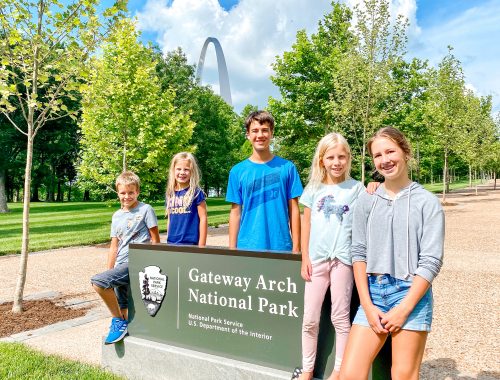 September 24, 2020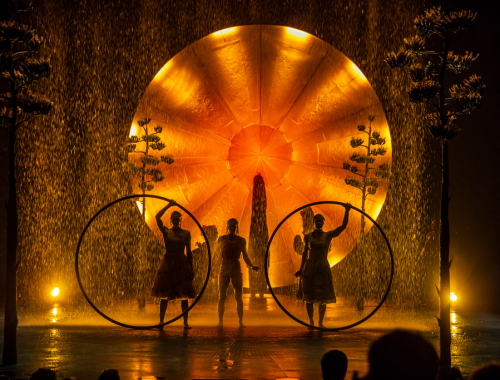 March 8, 2019