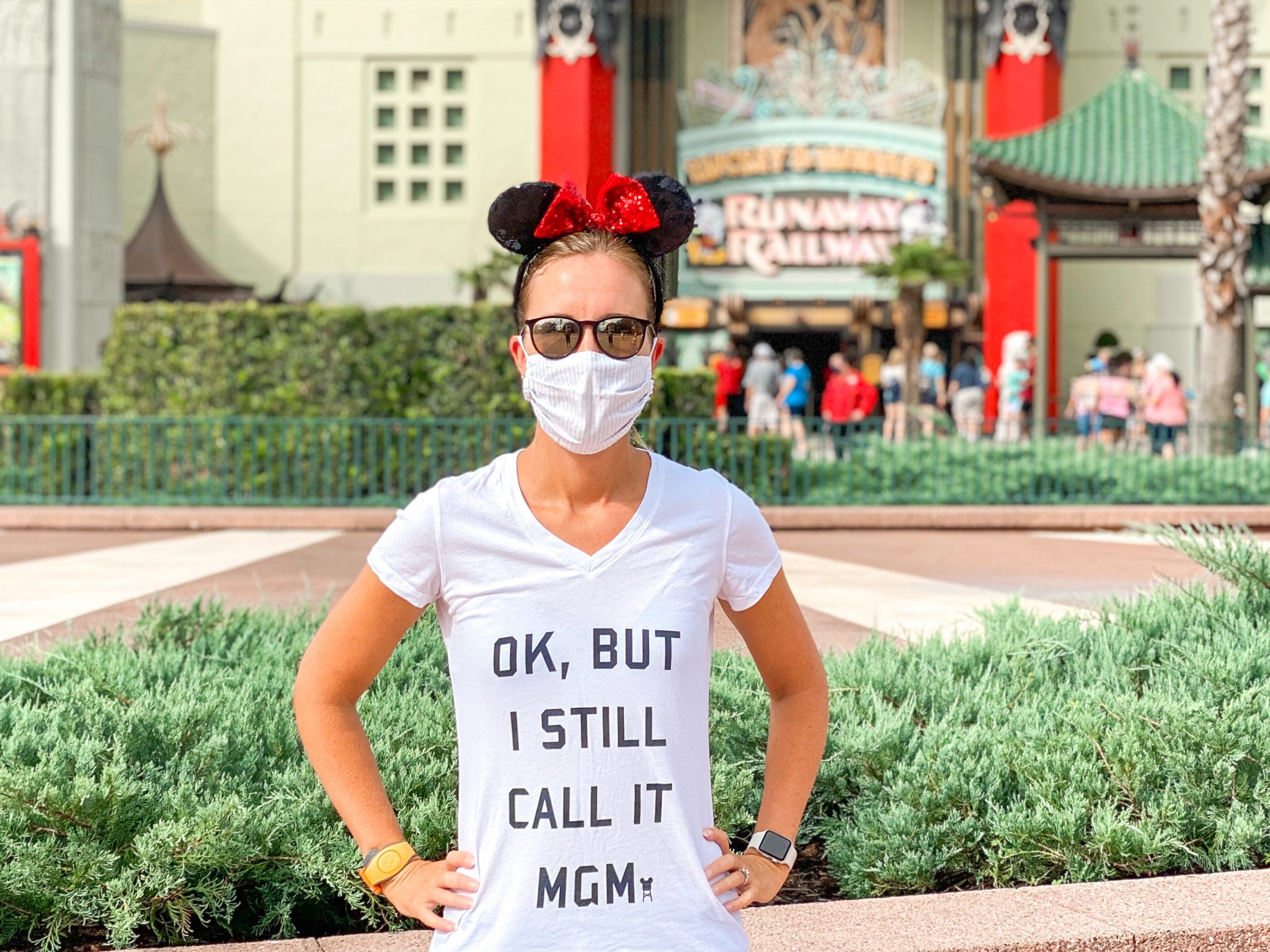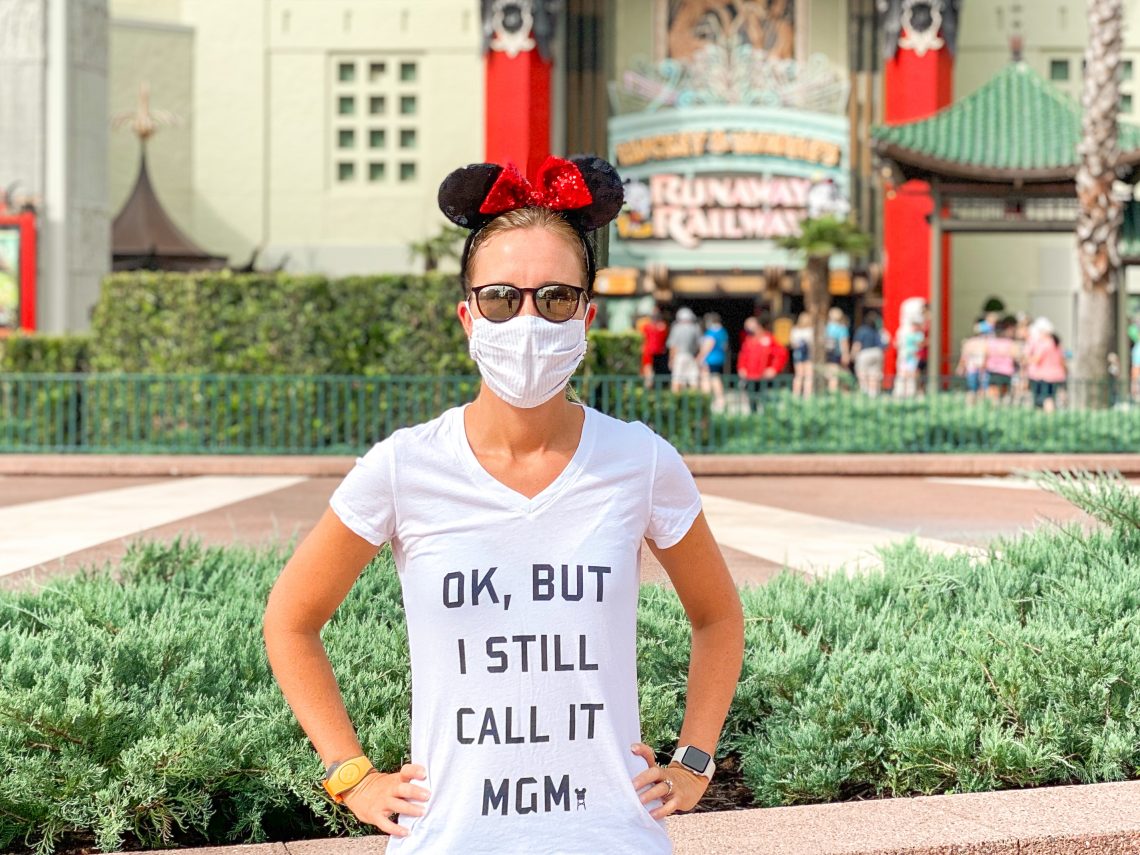 What's Disney World Like with No Fast Passes?
September 1, 2020
Sharing is caring!
When Disney World started their reopening process, there were so many changes. One of the things that surprised me most was no fast passes! Since I've written so much about fast passes, it was incredibly hard to understand. Would we wait in lines for hours? How would we even decide where to go? The idea of fast passes are so ingrained in my soul as a Disney annual passholder, I just couldn't imagine how it could be different. So, I had to go to Disney World to find out for myself of course! If you're wondering what Disney World is like with no fast passes, I'm sharing all of the details from each of the four Disney parks!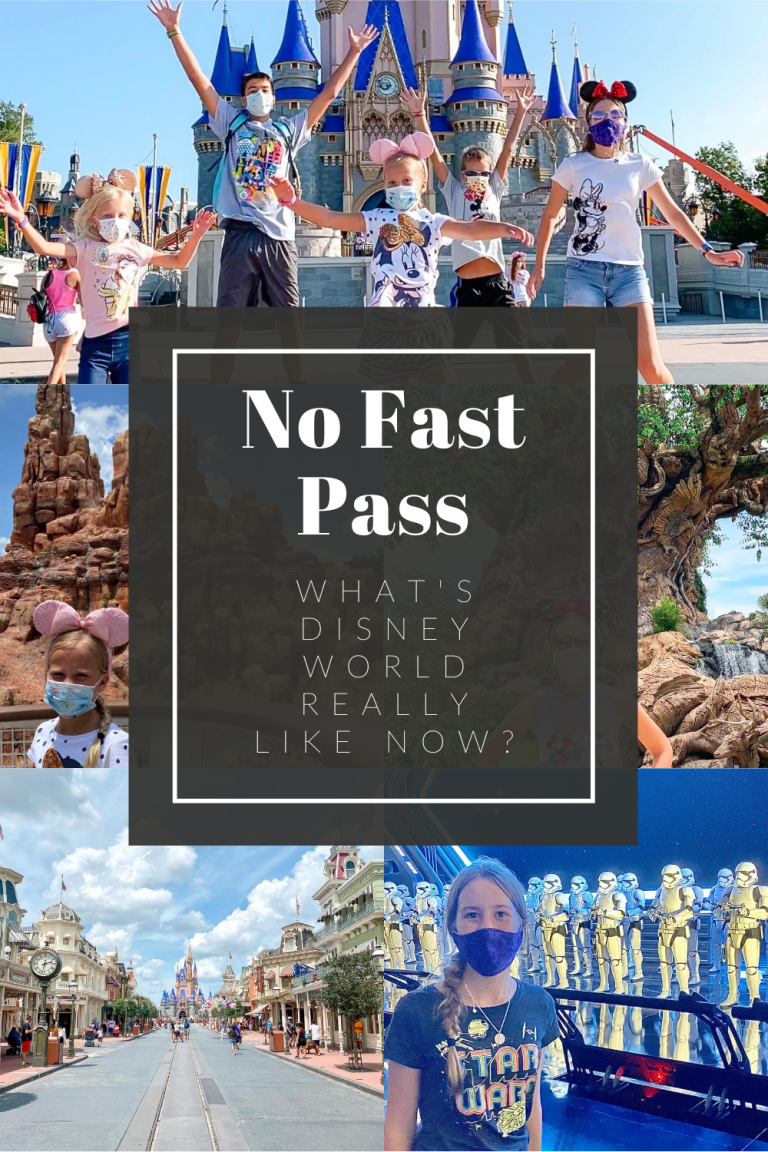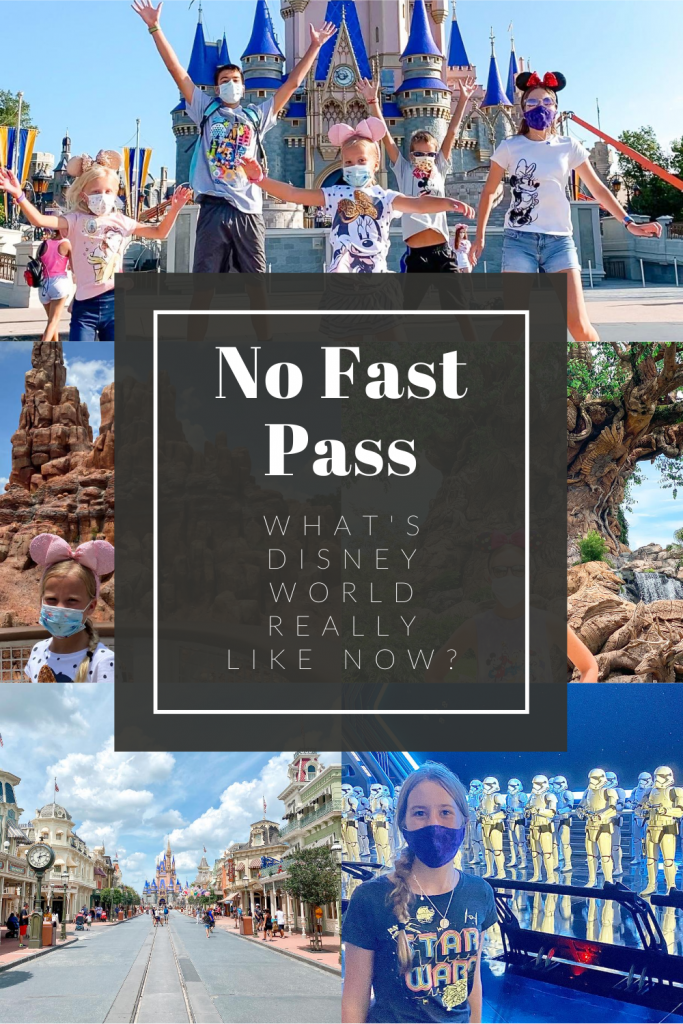 Magic Kingdom with No Fast Passes
In the past, Magic Kingdom was the Park where you had the most options for fast passes. With the latest fast pass system, you could only get three fast passes at a time. But this also meant that you needed to keep getting more and more fast passes on the app throughout the day. Honestly, it was a big job! But it also meant that you could avoid waiting in line for nearly the entire day. There were whole posts, and entire websites devoted to getting the best fast passes! So what's life like at Magic Kingdom with no fast passes? To put it simply, it's pretty great.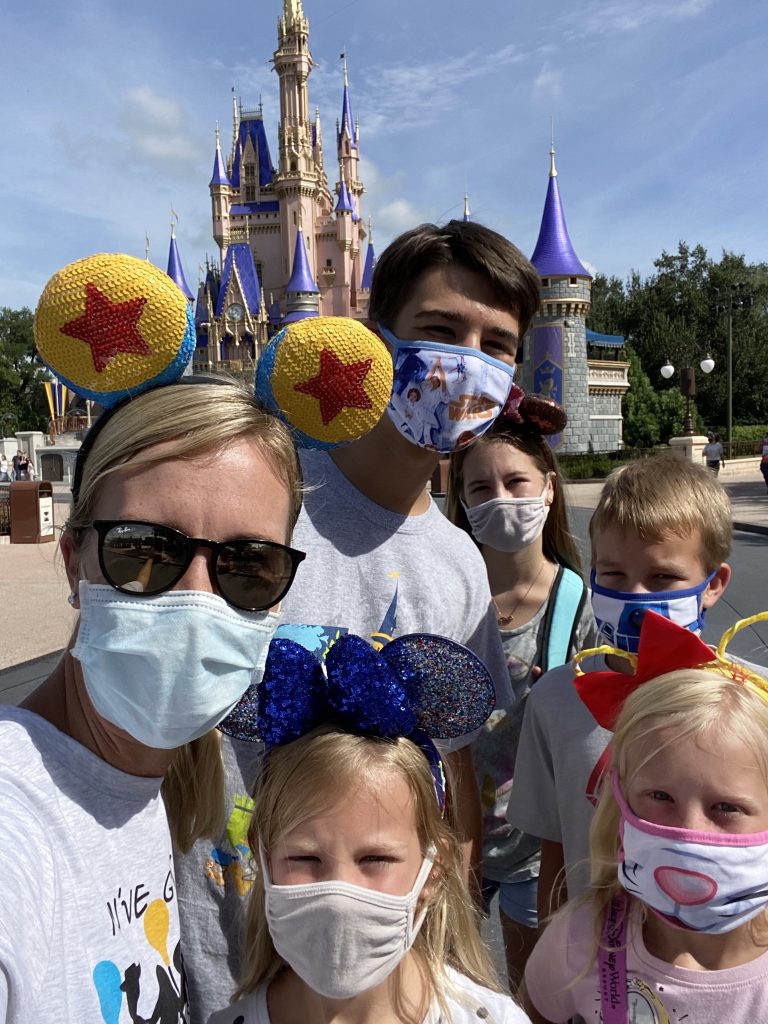 With the limited capacity at Disney World, there are less guests at the Parks. I wasn't sure how this would play out, but it turns out that this really does mean that there are much, much shorter lines. For example, on a recent visit to Magic Kingdom, here is what we did in one day:
Seven Dwarfs Mine Train x2
Splash Mountain x2
Big Thunder Mountain x2
Pirates of the Caribbean x2
Aladdin's Magic Carpet Ride x2
Jungle Cruise
Tiki Room
Swiss Family Treehouse
Country Bear Jamboree
Liberty Belle Riverboat
Goofy's Barnstormer
Dumbo 
Little Mermaid 
Haunted Mansion
Tom Sawyer's Island
Peter Pan's Flight
Prince Charming's Regal Carousel 
Winnie the Pooh
Space Mountain 
Buzz Lightyear's Space Ranger Spin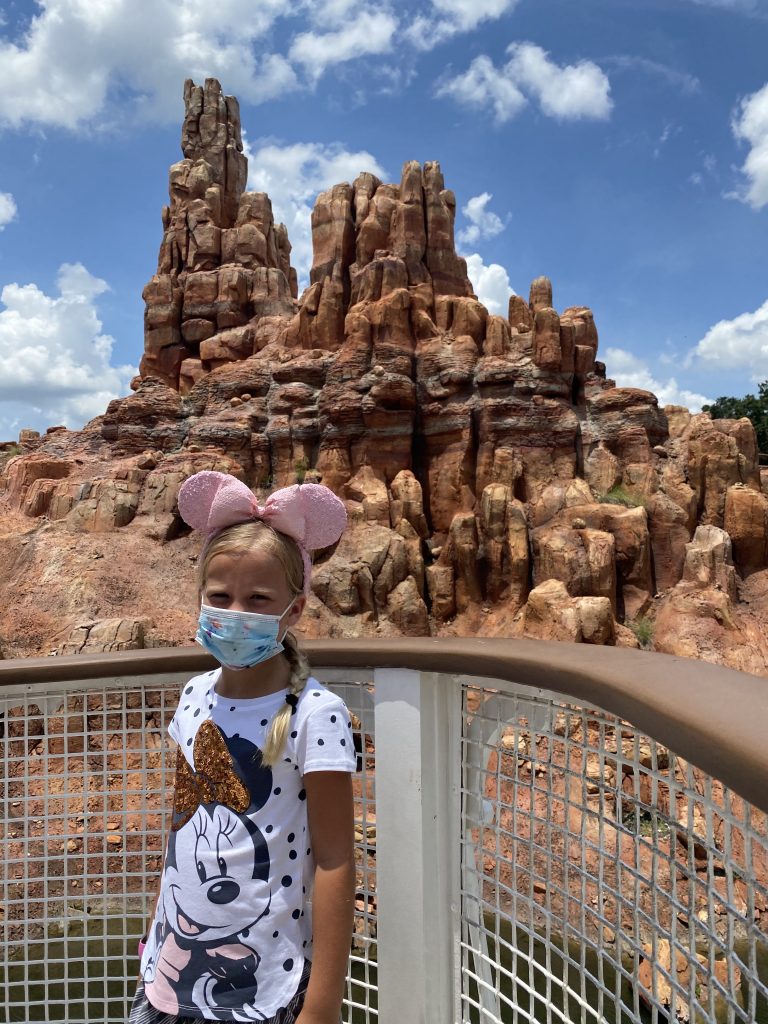 And all of this, with no fast passes! Also, in my opinion, the entire vibe is much more calm. As a very type A person, I had a difficult time not trying to get the absolute most fast passes possible. And at Magic Kingdom, this meant a lot of time on the My Disney Experience app. It meant I would refresh and retry over and over. It was overwhelming! Magic Kingdom with no fast passes is pretty great.
What's Epcot like without fast passes?
At Epcot, there's basically three main rides where fast passes were helpful. That would be Soarin', Test Track, and Frozen Ever After. Those were also the top tier fast passes, which meant that you could only get one of those per day. This was frustrating because, unless you wanted to ride just one of those attractions per day, you would need to wait in line for a long time for the others. However, now you can ride all three of these attractions in one day easily! During our recent visit, we rode Soarin' a few times, and also Test Track twice. We didn't ride Frozen Ever After, but primarily because we were too tired by the time we made it around the World Showcase!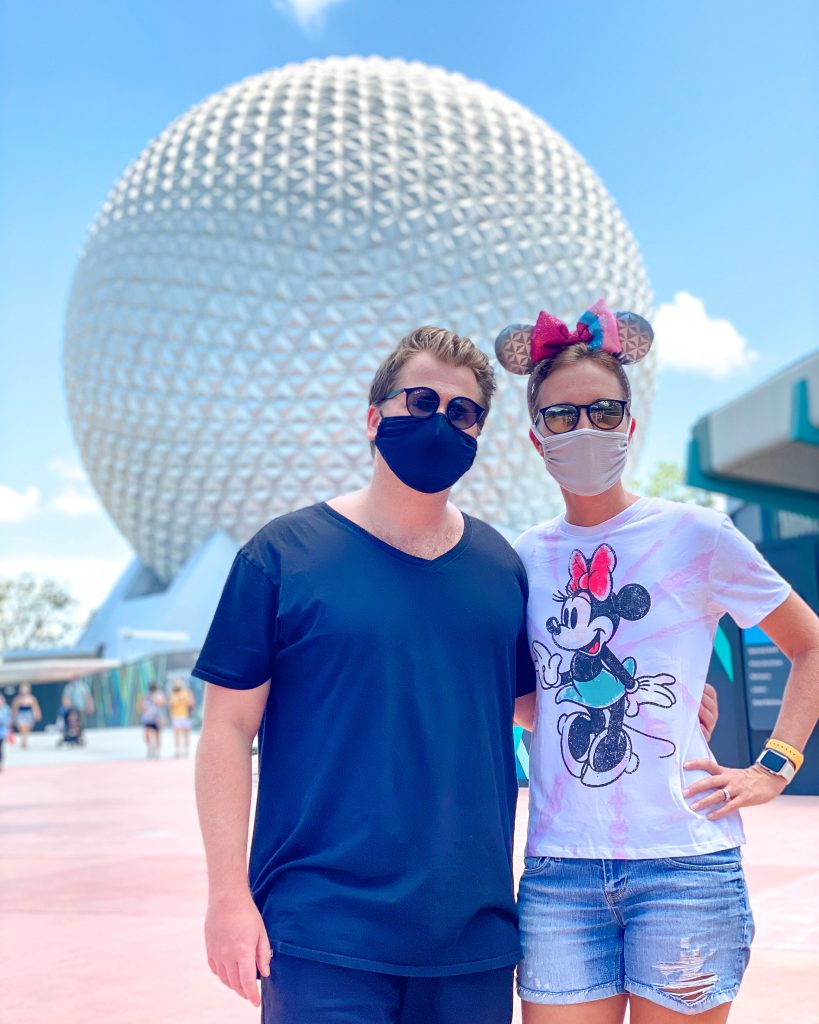 Also, don't be concerned if you see some long looking line. For example, when I came upon the queue for Frozen Ever After, I was worried to be honest! But after I posted about the large looking line on my Instagram stories, I had many followers tell me that although the line looked long, it didn't take much time. And when I had asked the cast member at the end of the queue, and they said it was 20 minutes long, I could hardly believe them. However, it was accurate! The lines look longer because of physical distancing. But it's an optical illusion! Don't let the look of the line scare you. Believe the cast members and the posted wait times.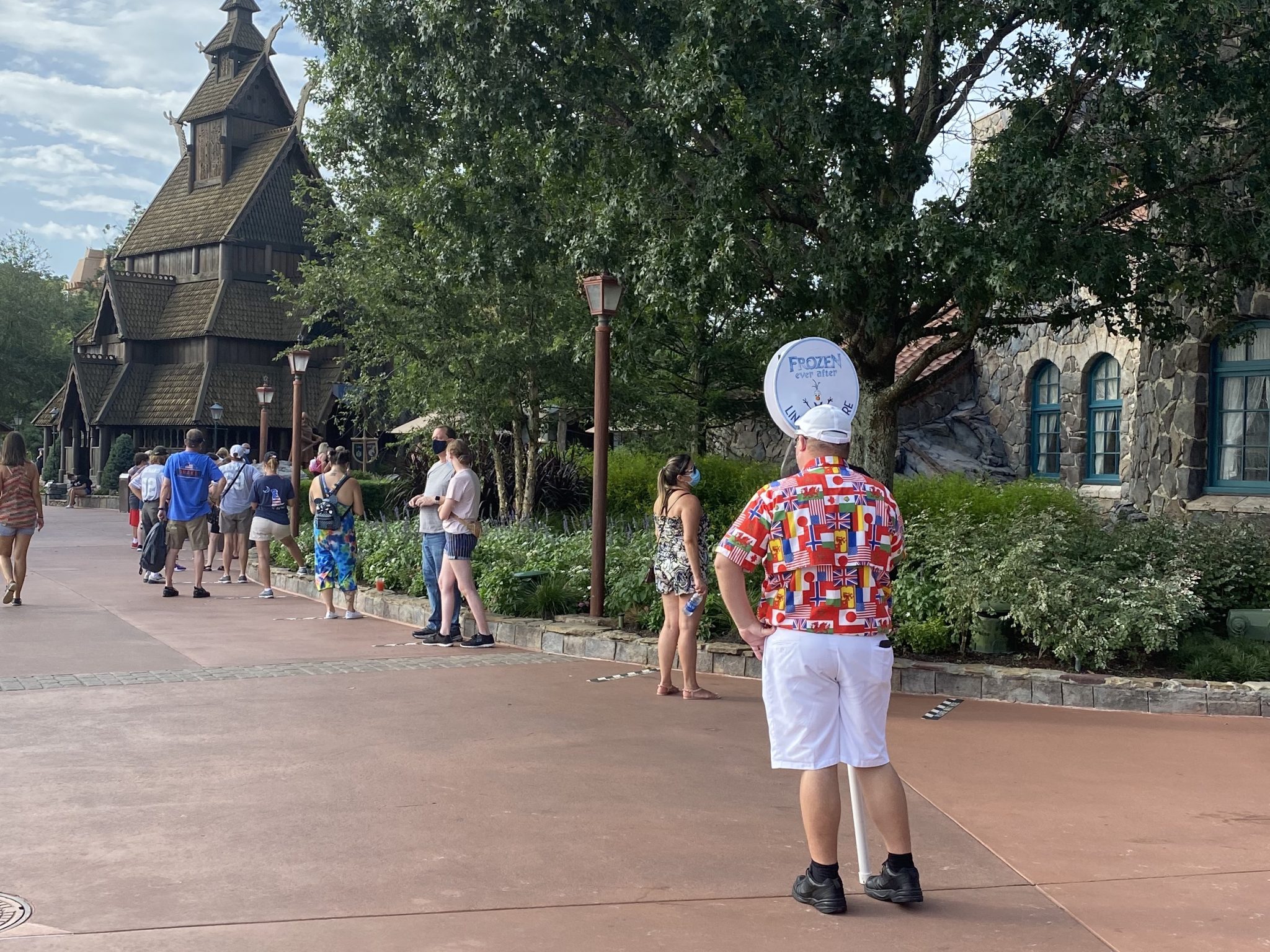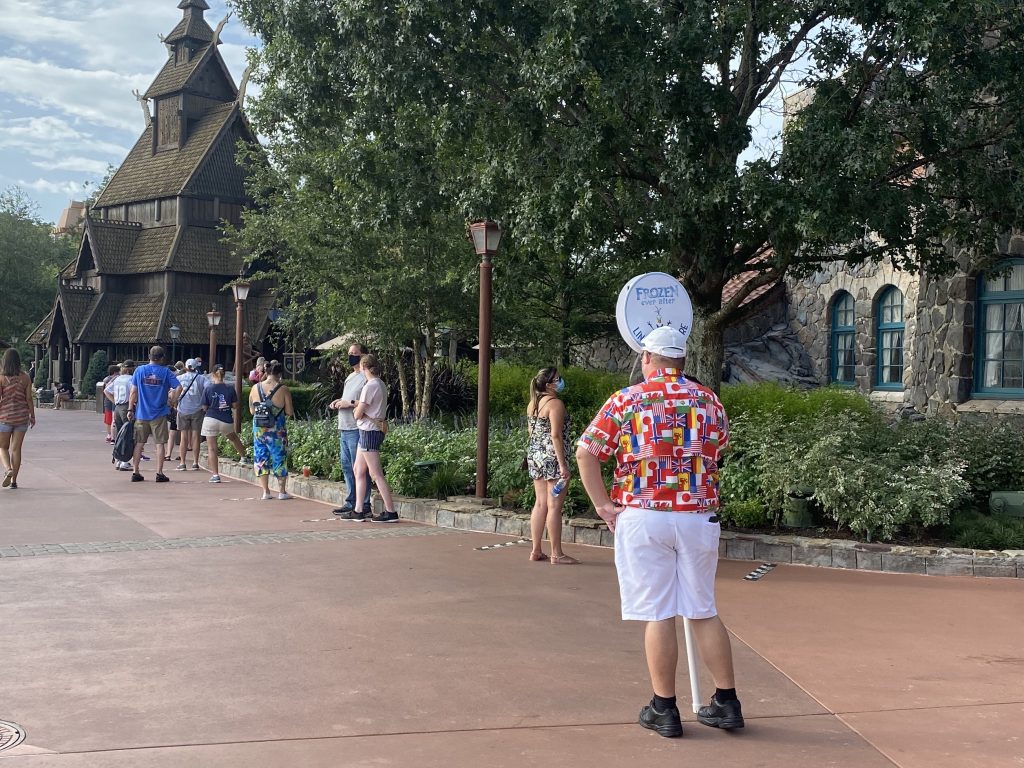 How about Animal Kingdom?
Animal Kingdom probably had the least number of fast passes available. However, it also had one of the most coveted fast passes, which was for Flights of Passage. There was one year when one of my children requested riding this attraction for her birthday. And I'm the type of parent that makes dreams come true. However, it was just impossible for annual passholders. This attraction is so adored that it was difficult for annual passholders to ever snag a fast pass!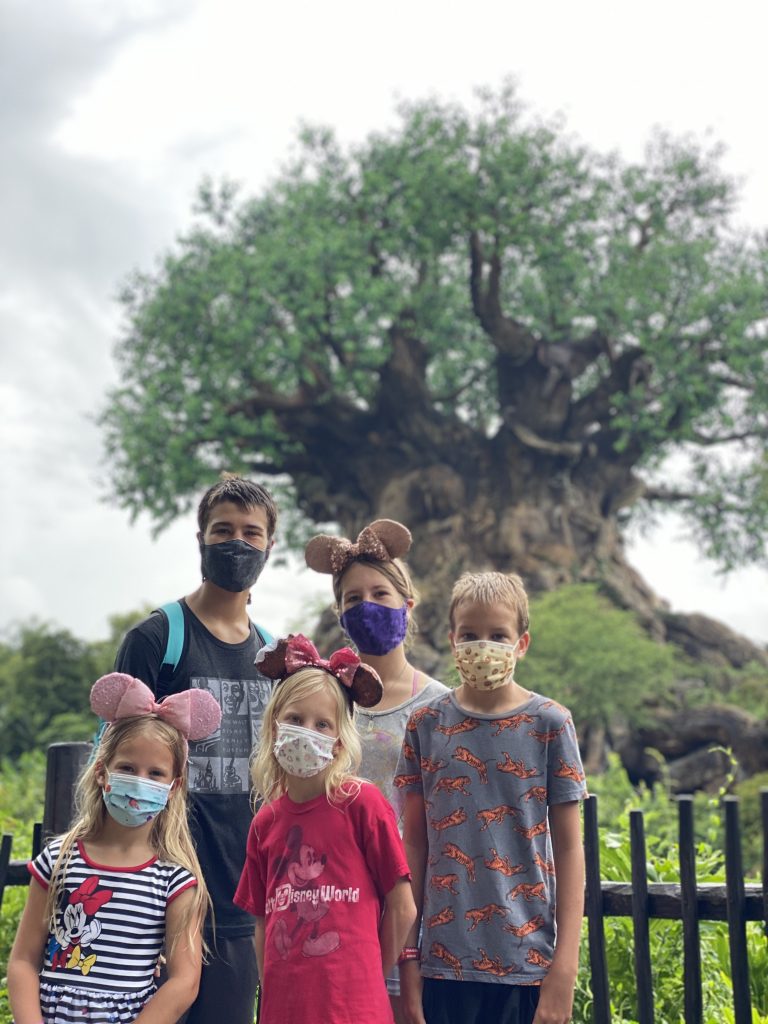 But now, after Disney's reopening, our entire family of 7 has been able to experience Flights of Passage many times in a row! I've even heard of guests being able to just stay on the ride without having to go back through the queue. Can you imagine? If you've ever seen those four hour wait times for Flights of Passage, then you know how incredible this is for a Disney guest.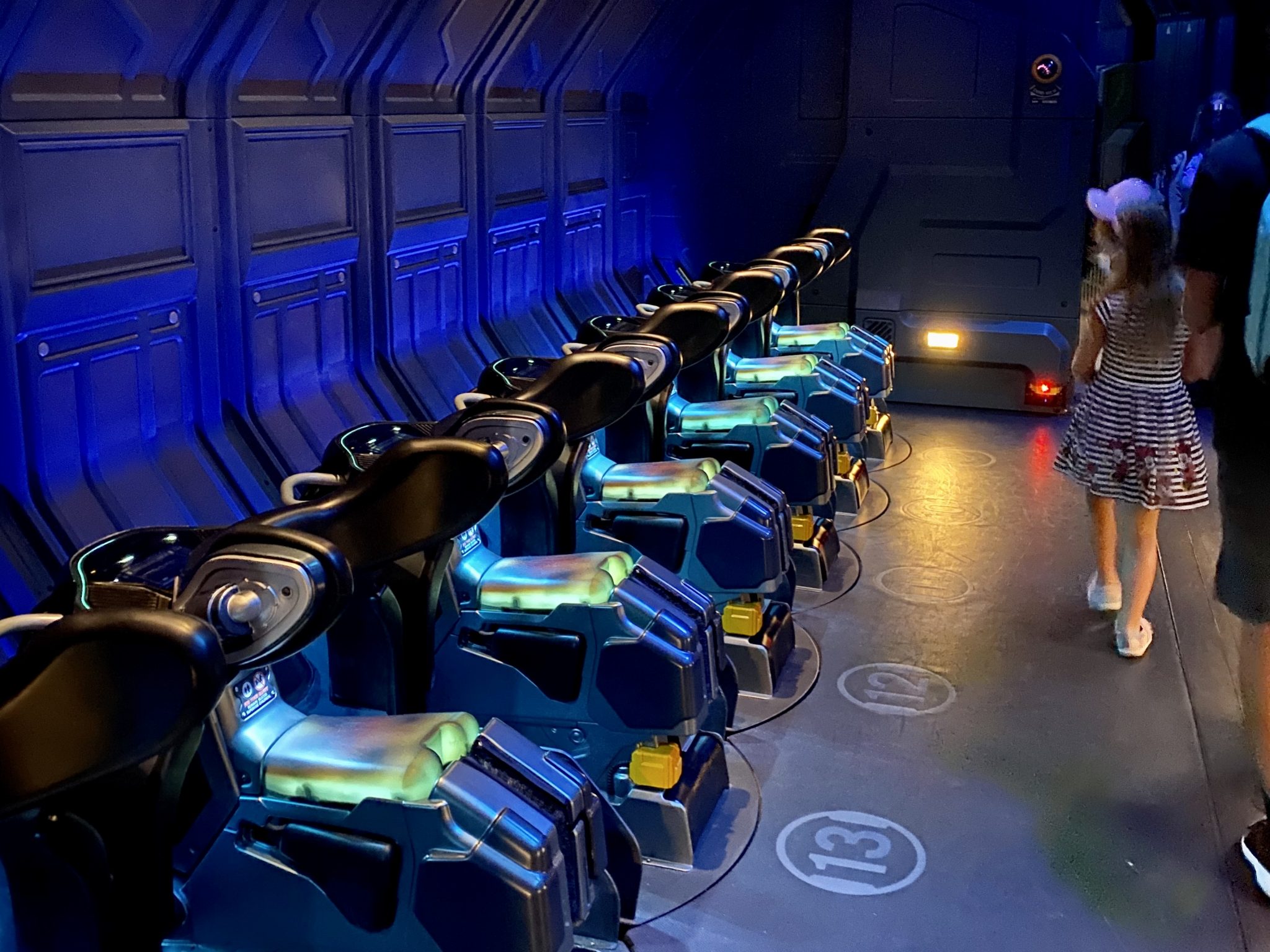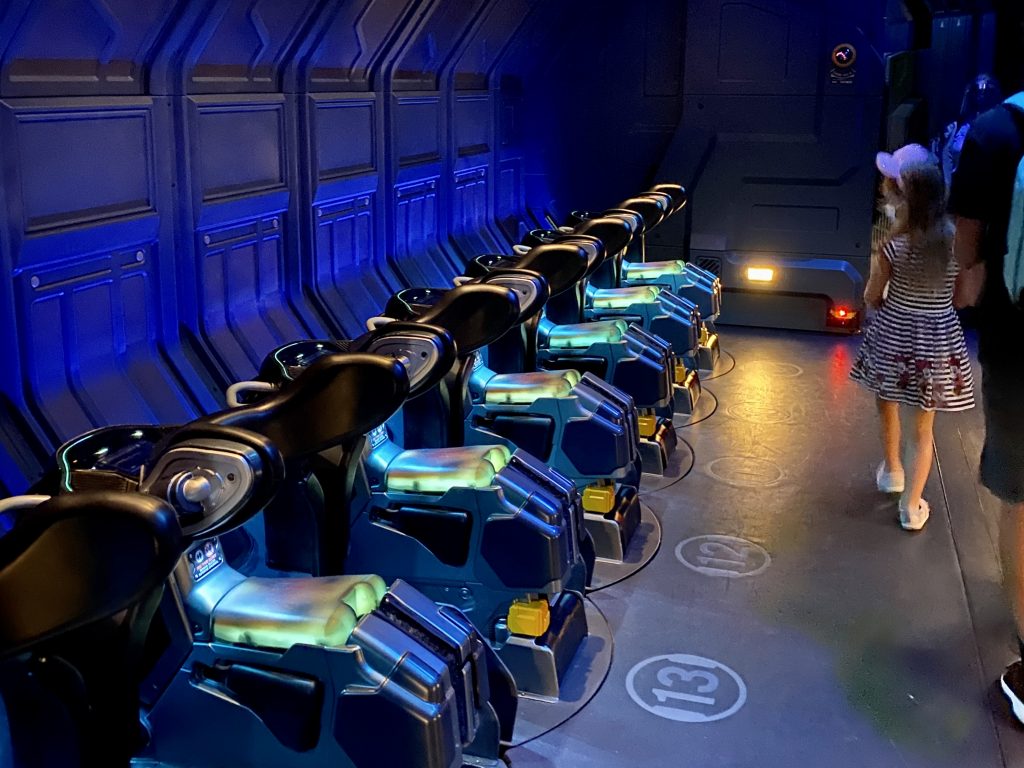 I've shared a full blog post on Animal Kingdom after the reopening, detailing all of the changes. There's a new show in the works, Disney World is cleaner than ever, and the wait times are unprecedentedly low. What's not to love? Who needs a fast pass?
Disney's Hollywood Studios with No Fast Passes?
Hollywood Studios is home to some of the newest and most exciting attractions in all of Walt Disney World! For this reason, there are a lot of attractions that used to have hard to get fast passes. And now, with no fast passes, it's more of a free for all. Once you have a Park Pass reservation, you are free to arrive at Hollywood Studios, and roam the Park in whatever way you want. On a recent visit, here's the list of what we did:
Slinky Dog 2x
Alien Swirling Saucers 2x
Toy Story Mania 2x
Mickey and Minnie's Runaway Railway 2x
Star Tours 2x
Smugglers Run 2x
Rockin Rollercoaster 3x
Tower of Terror
Lightning McQueens Racing Academy
Muppets 3D Vision
Rise of the Resistance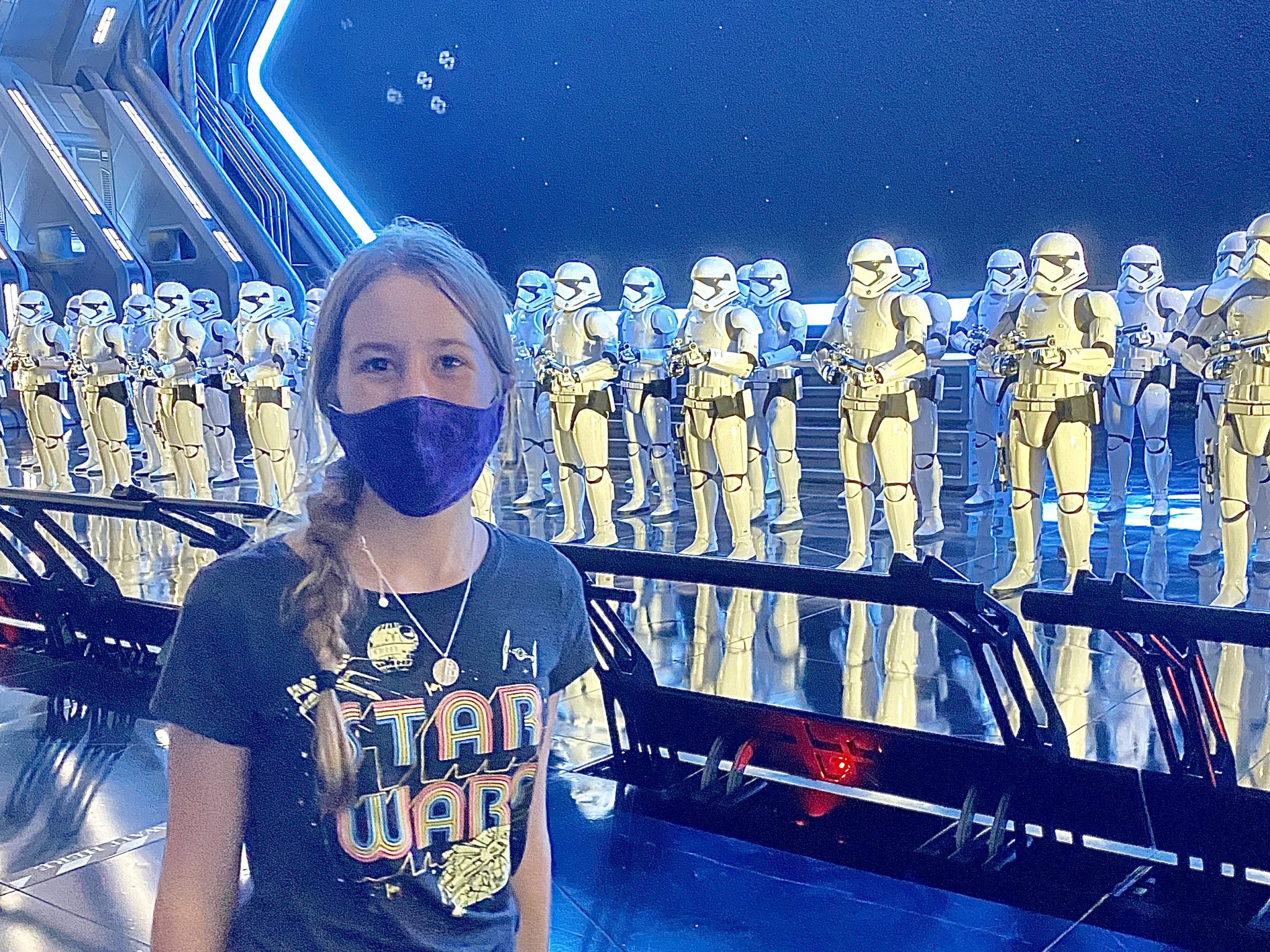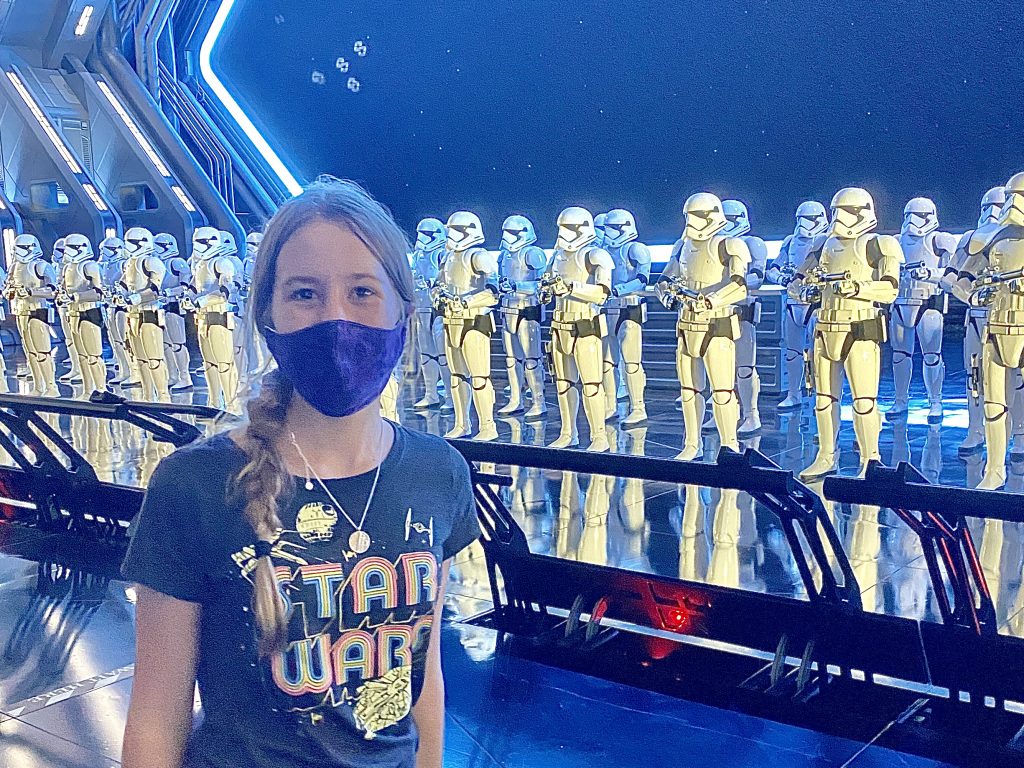 Can you believe that? And this is with a 10 am park opening and leaving around 5 pm. I've been to many special events, media events, and after hours events, and nothing compares to these low wait times. Not only is Disney World safer and cleaner, but it's also more enjoyable in a lot of ways!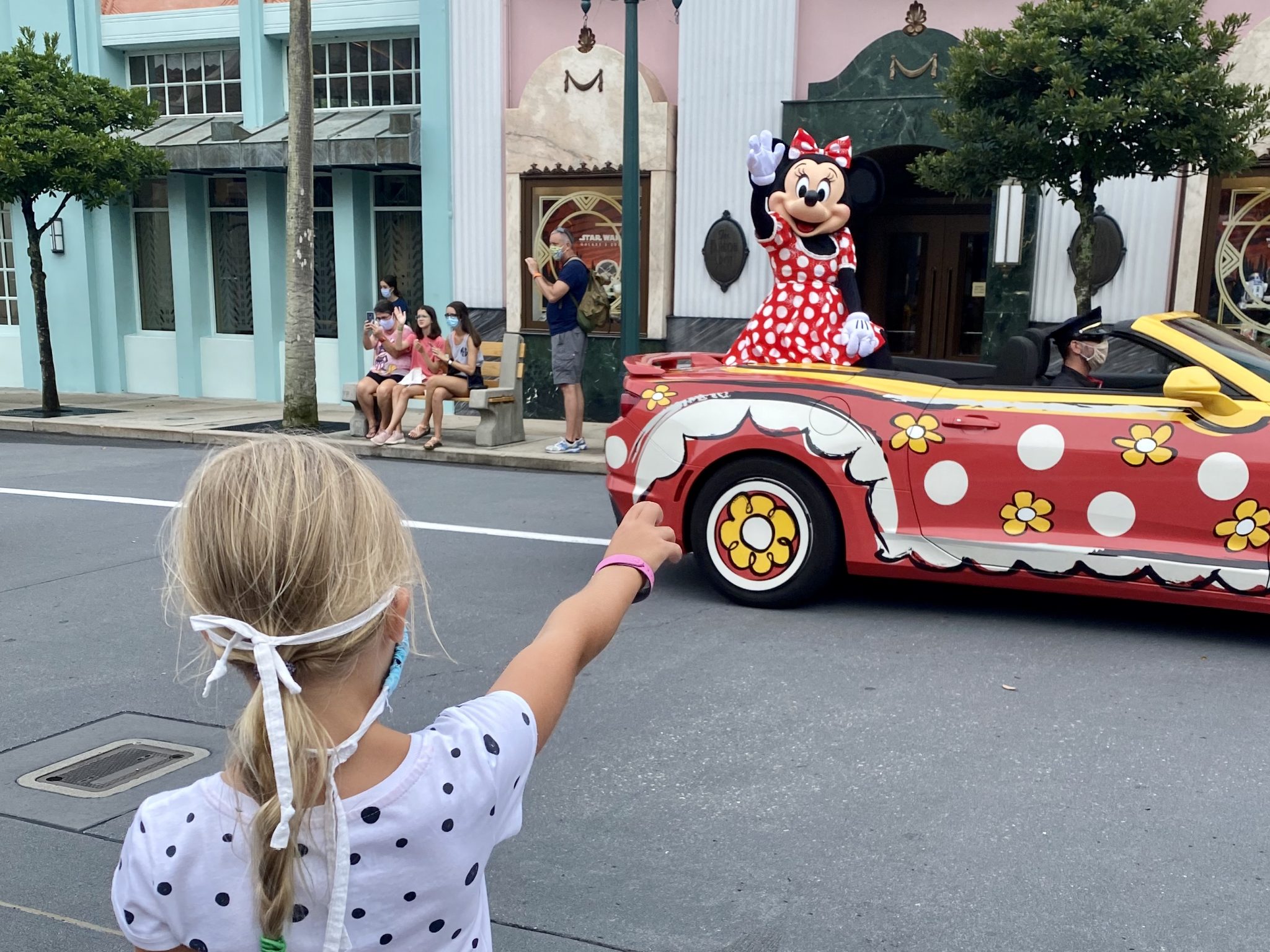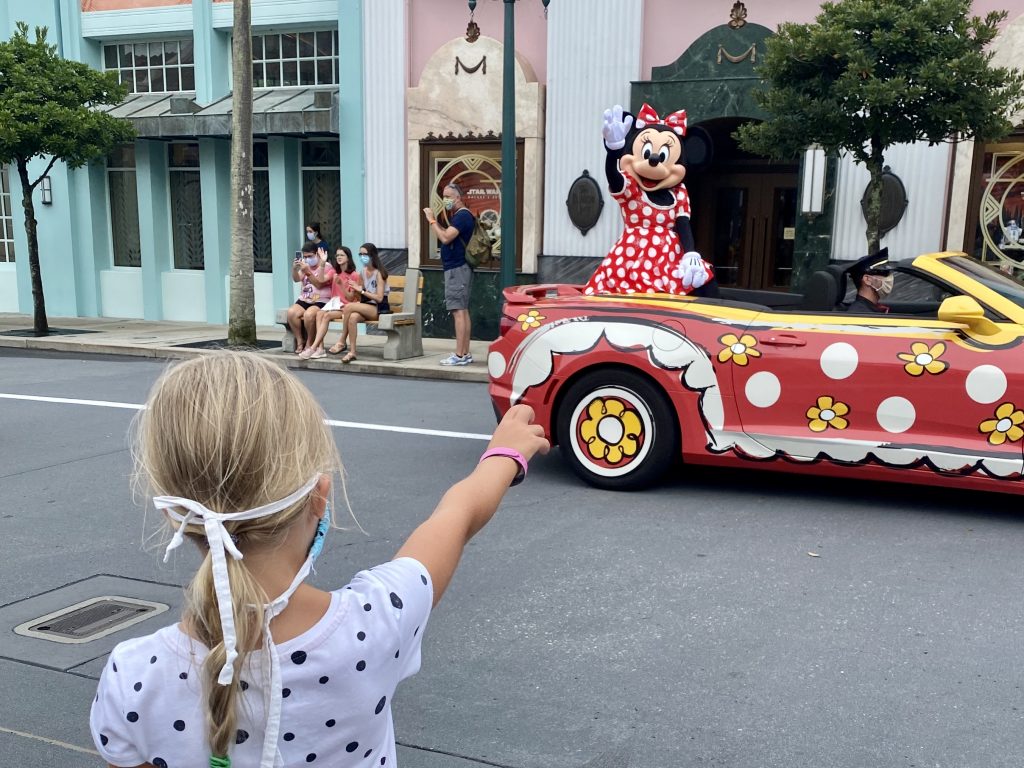 So what is Disney World like with no fast passes? It's really so freeing! You don't have to be anywhere in the Park at any specific time. When Disney World announced there would be no fast passes after the reopening, I was quite worried. But I've enjoyed the no fast pass life much more than I ever thought possible. I don't know how long these conditions will last. And certainly, not everything is better about life in 2020. But this is something, that for the moment at least, is a new kind of Disney freedom. Have fun!
You May Also Like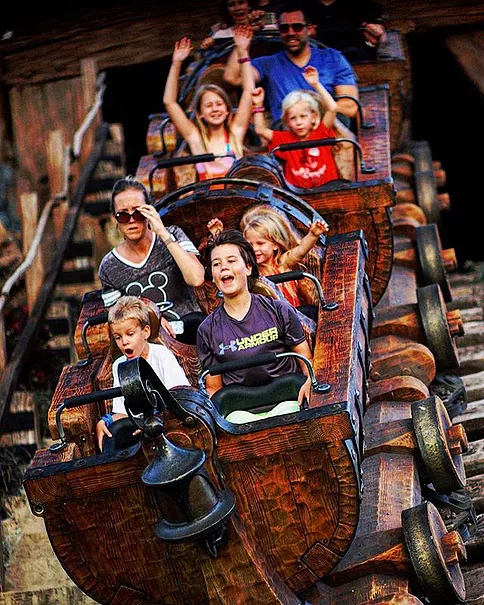 June 14, 2017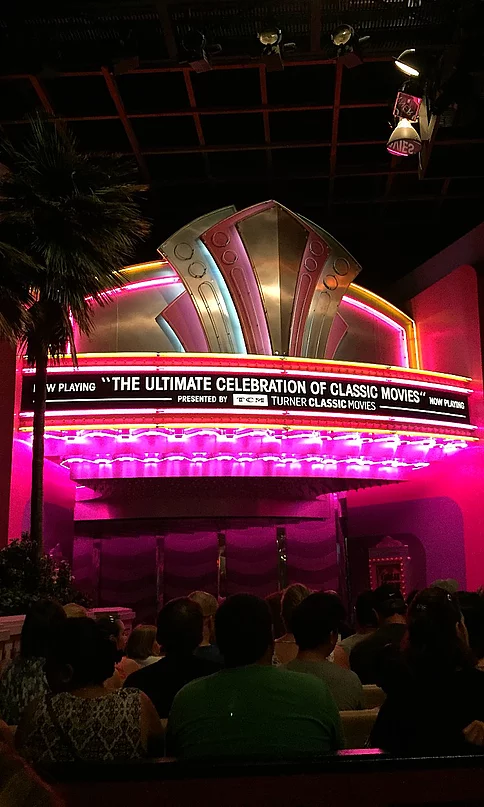 July 19, 2017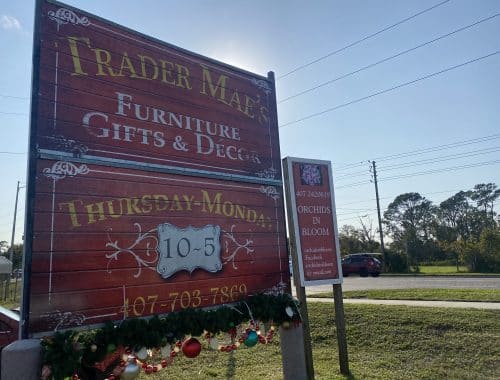 December 8, 2022