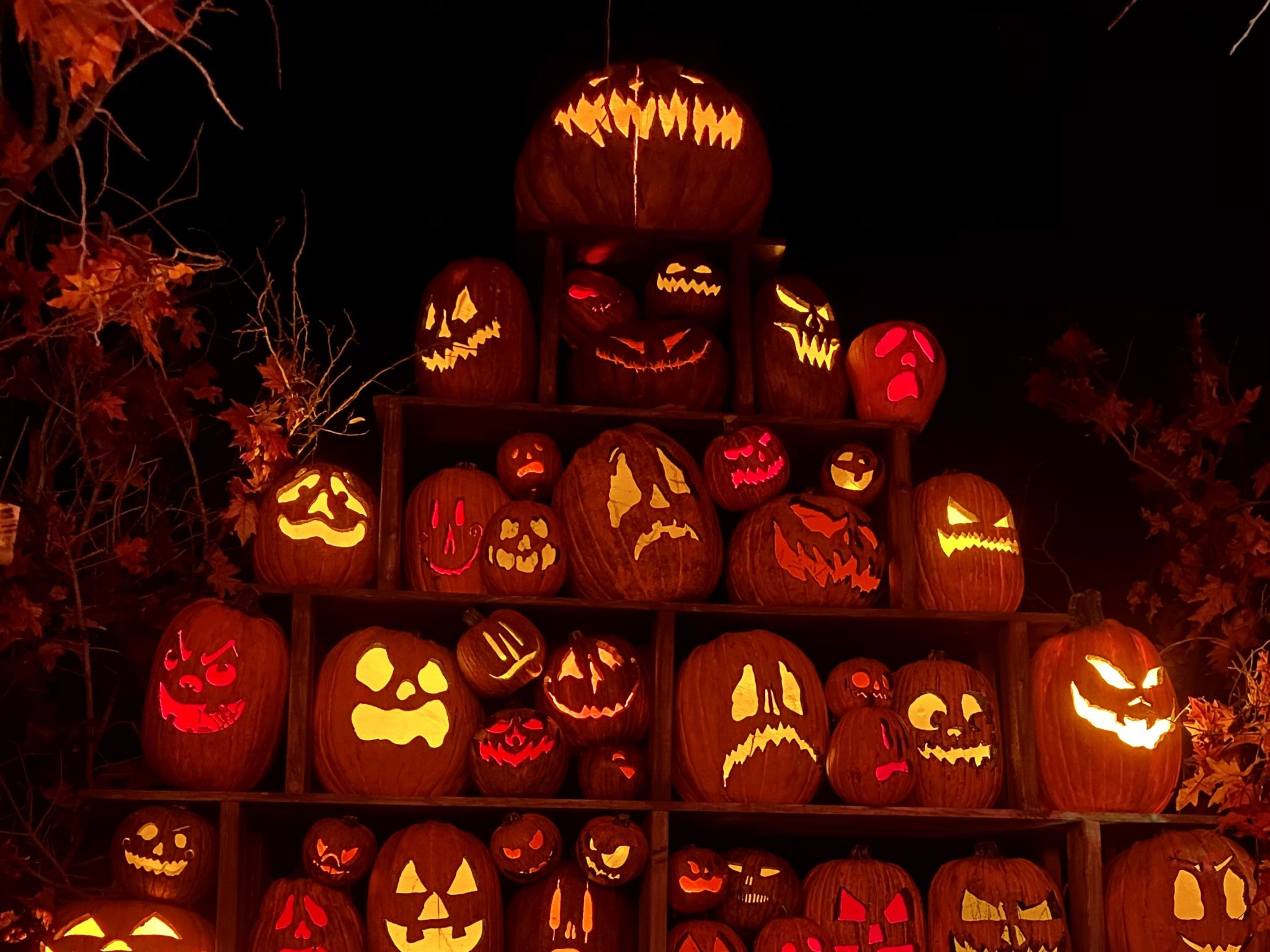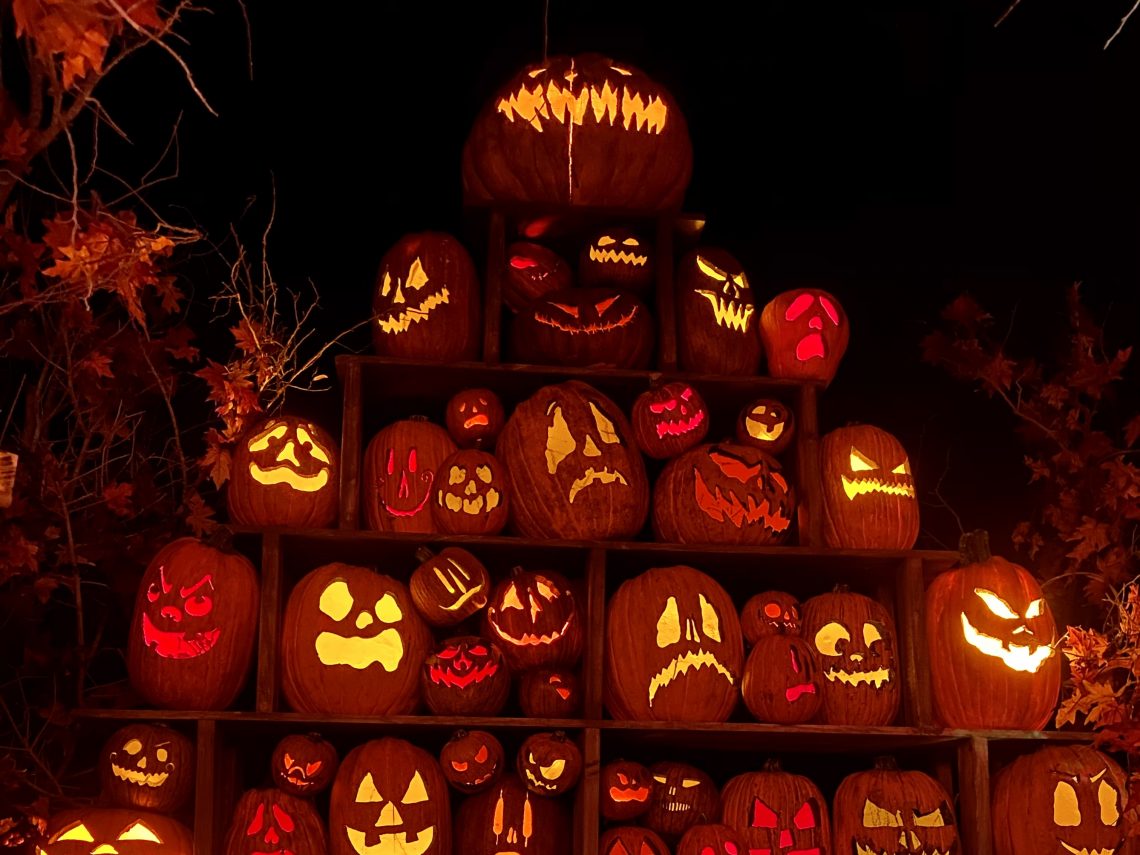 Universal Orlando Halloween 2020: All the Spooky Details
October 19, 2020
Sharing is caring!
Universal Orlando Resort is well known for Halloween Horror Nights. However, 2020 brought changes for all of us! And at Universal Orlando, things look different in 2020 for spooky season. But things are still super spooky and super fun! We discovered kid friendly special events and just the right amount of scary for our family. Check out everything there is to love at Universal Orlando Halloween 2020!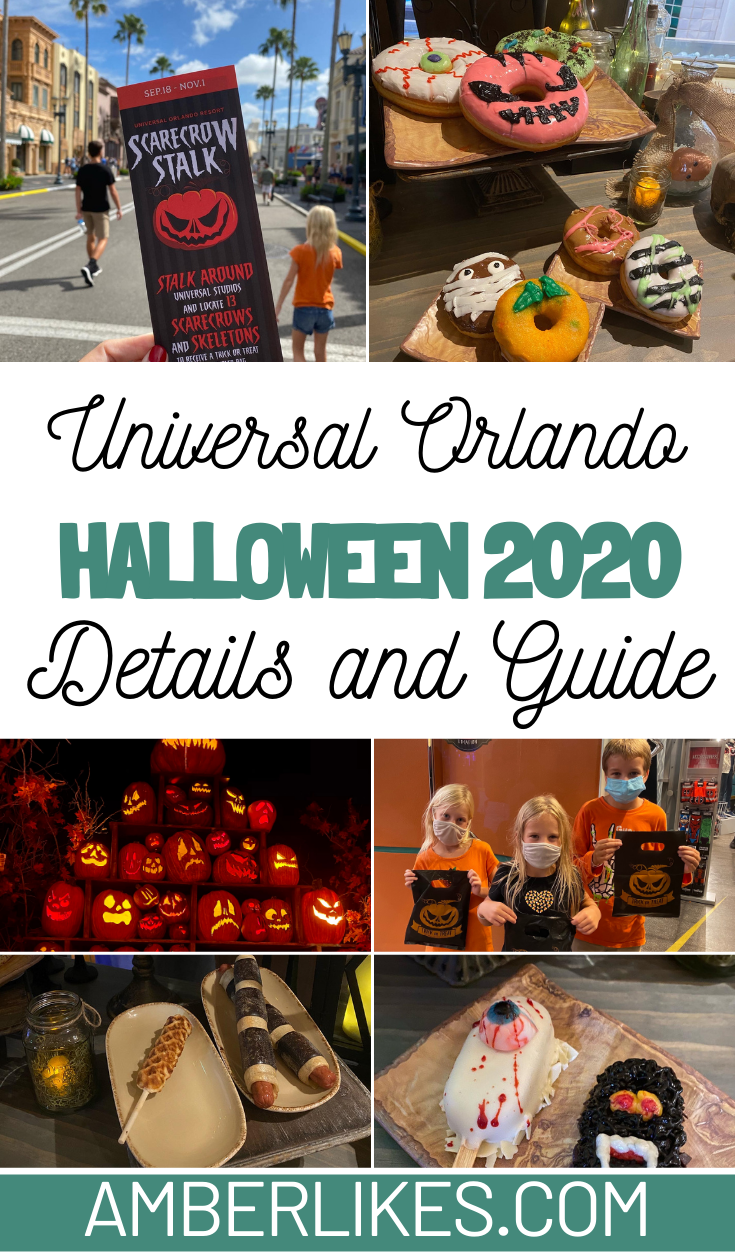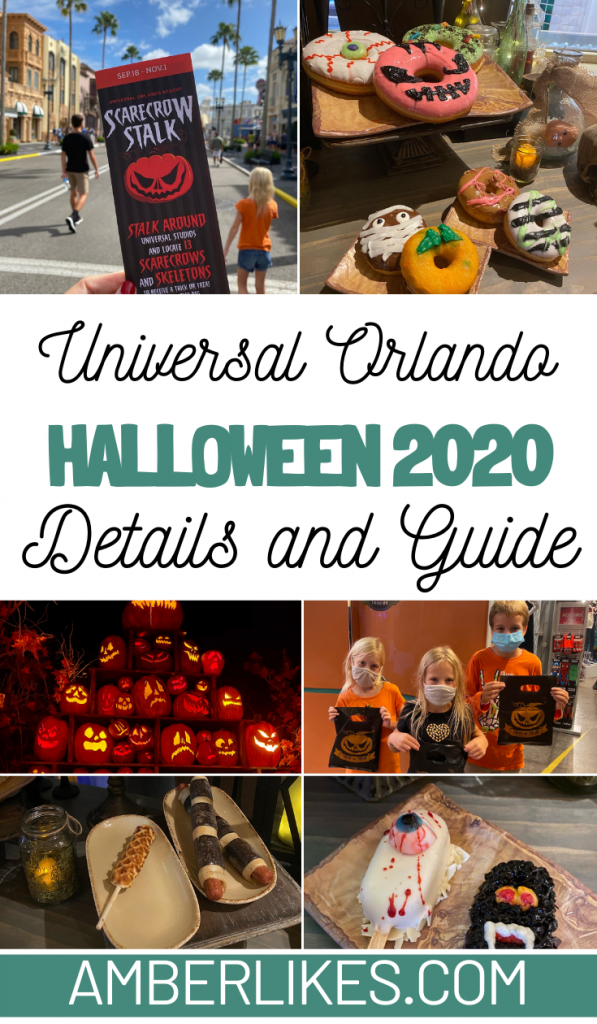 Limited Time Spooky Food and Drinks at Universal Orlando Halloween
We had the chance to taste test all of the spooky food at Universal Orlando. And let me tell you, it's to die for! See what I did there?
Check out all of these great spooky choices!
Universal Studios Florida
Tribute Store Food Offerings: From Cherry Gummy Beating Hearts to Vegan Brownie Skulls. Some are savory and some are sweet, but all are devilishly delicious. Tribute Store Menu >
Themed Food by the Haunted Houses: Look for a food truck featuring rotating flavors like Franken Fried Chicken and Funnel Brains, and a food trailer with mainstay Twisted Coil taters and foot-long hotdogs.
Pizza Fries: Find them on the daytime menu this fall at Louie's Italian Restaurant >
Skeleton Bar: Get your spooky spirits at Cafe La Bamba >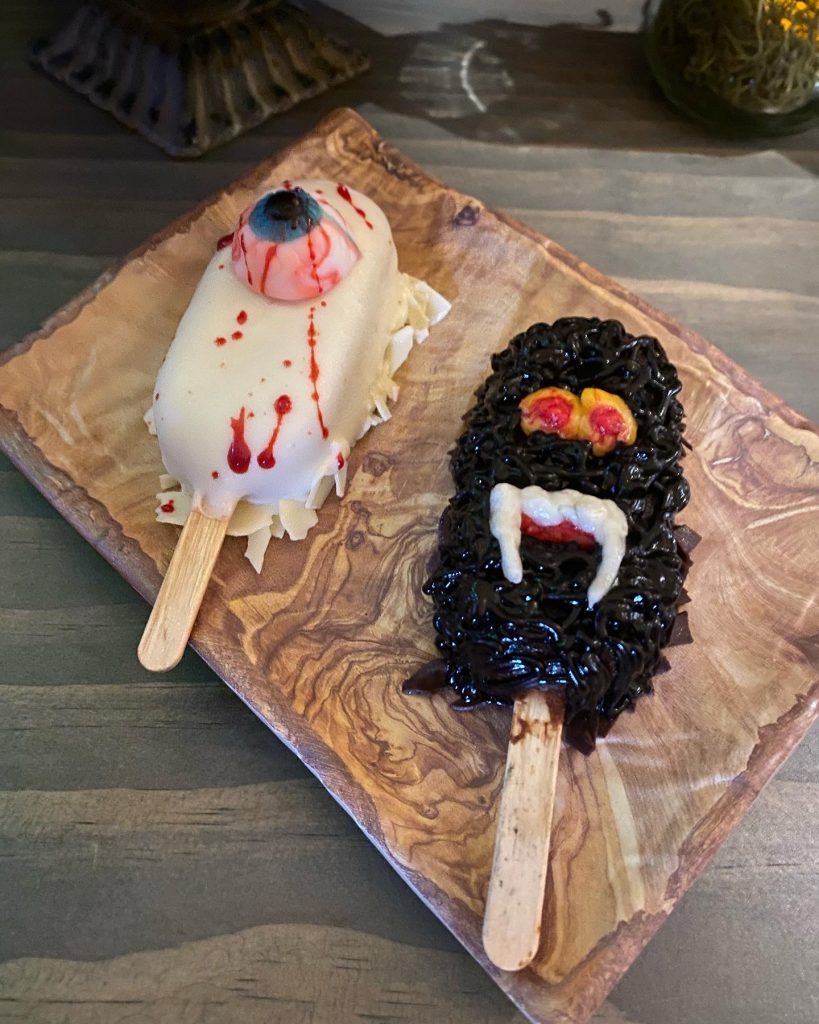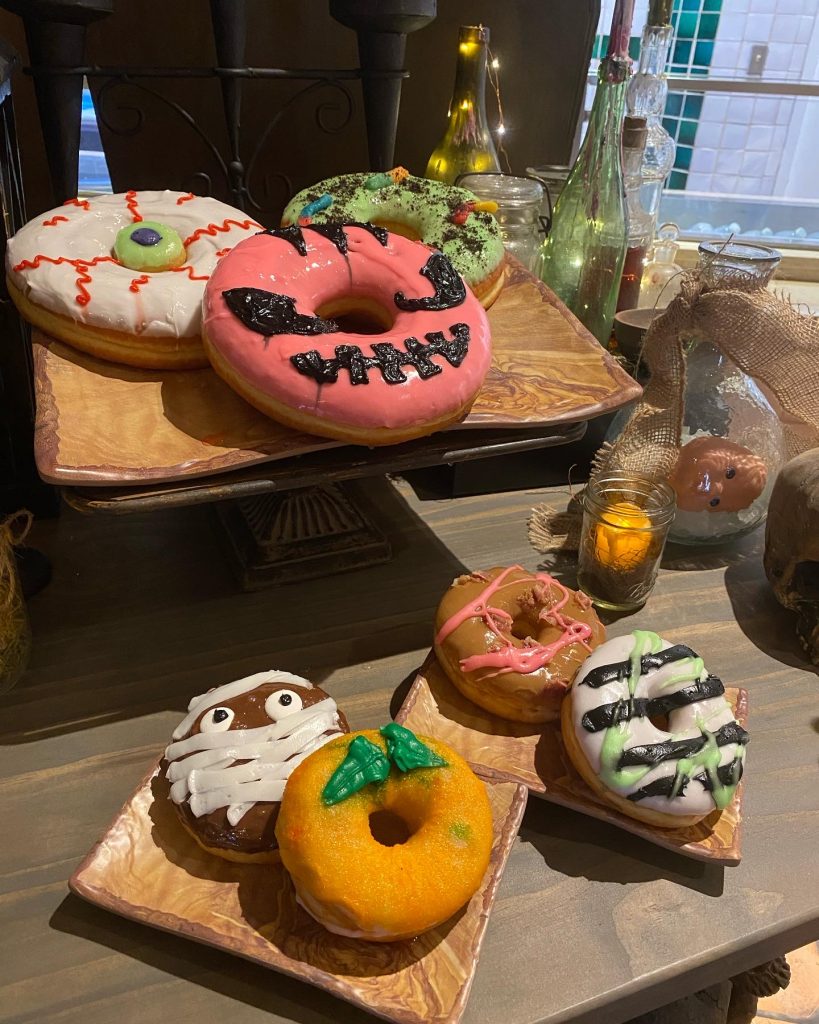 The Skeleton Bar also has a really fun walk through maze that's like a mini haunted house. It's very small, but a perfect little semi-scary experience for younger ones. Our family are scaredy cats, so we can't do real haunted houses, but this was perfect for us! Be sure to stop by for a little bitty scary experience!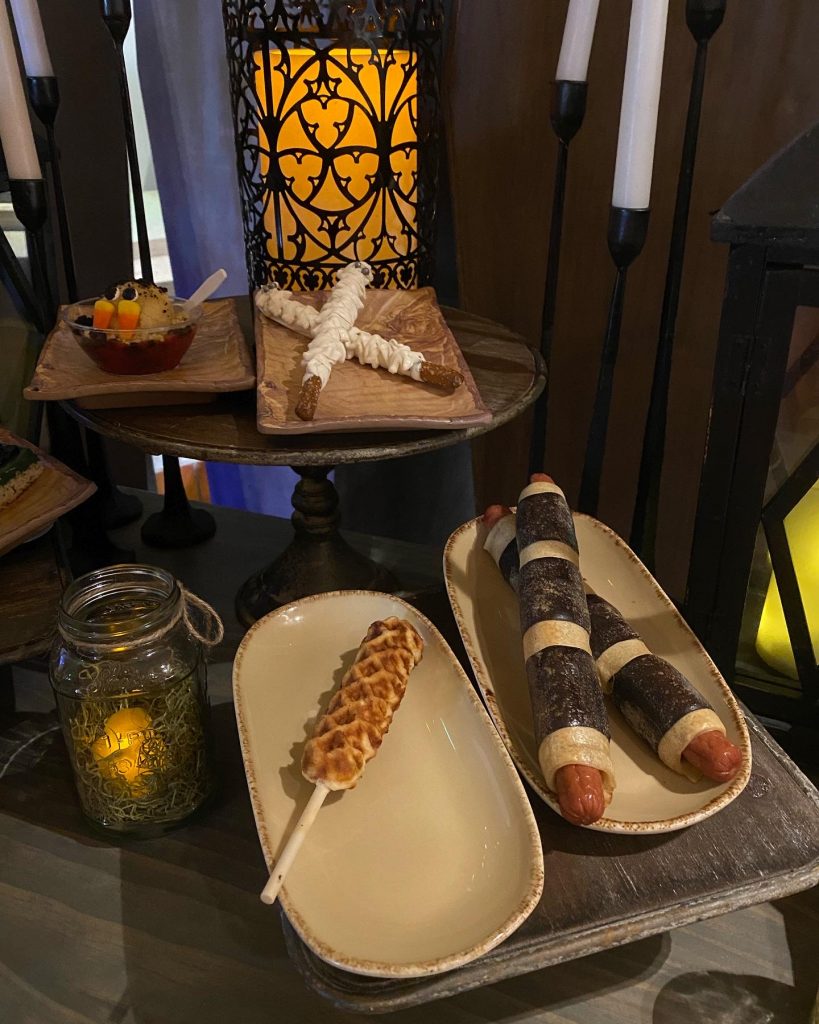 Universal CityWalk
Halloween Horror Nights Tribute Store: A Must-Do!
The Halloween Horror Nights Tribute Store itself is a must-do! It's a store and a bakery. But it's also like a mini, family friendly haunted house with 4 different rooms to explore, including one Beetlejuice themed room that you just have to see to believe! There are amazing displays, like the pumpkin wall in this picture! We weren't sure what to expect and the HHN Tribute Store was one of our favorite experiences of the whole day!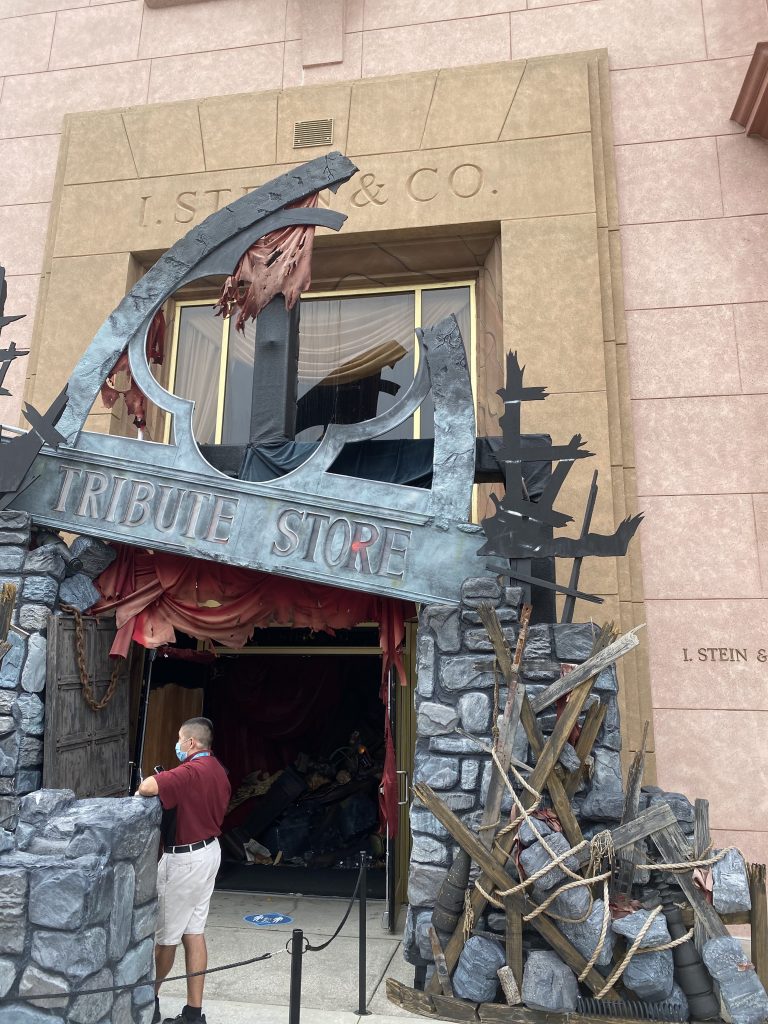 Inside the store you'll find specialty food and merchandise available for purchase, including:
Halloween Horror Nights Retro merchandise including posters, t-shirts, socks and other items featuring artwork from past years' events and items dedicated to Halloween Horror Nights Icons.
At the Franken-Mold you can create and purchase a collectible wax figure using a cool 1960's wax works vending machine (used at Universal Studios Hollywood in the 60s and 70s). Figures include Frankenstein and the HHN Pumpkin.
Visit the "Horror Ink" kiosk and choose from over 20 unique t-shirt designs, many of which you can personalize with your name.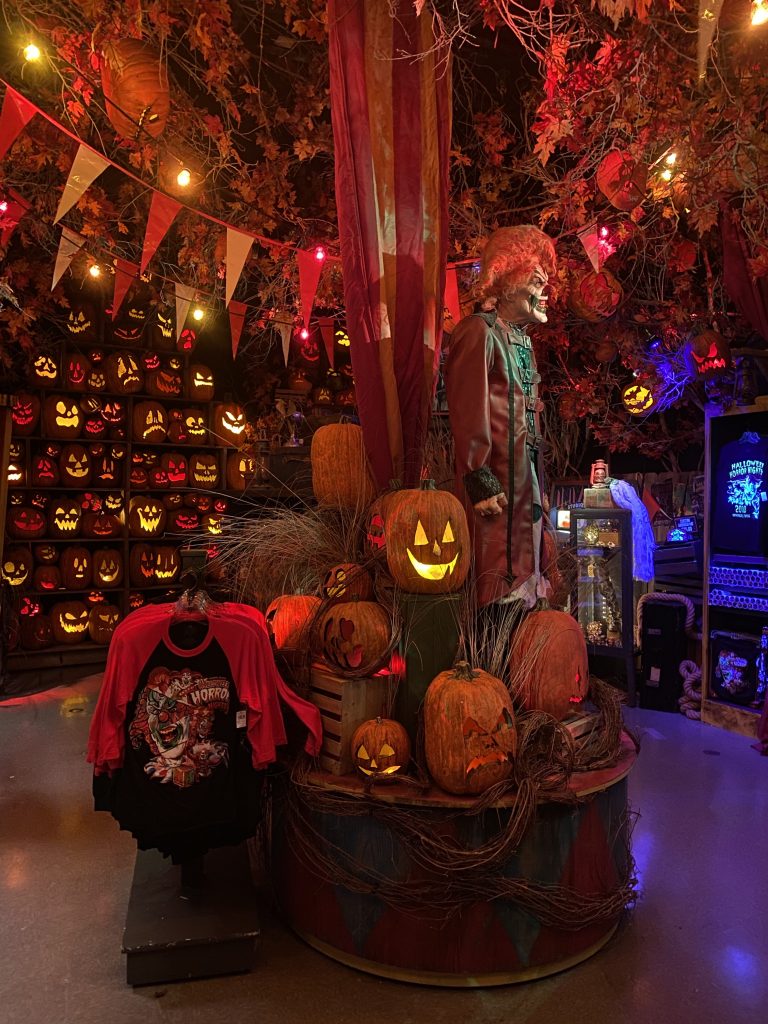 Universal Orlando Halloween Trick or Treating at Islands of Adventure
I don't know about you, but my kids LOVE trick or treating. It really doesn't matter how much candy they're getting or what kind of candy. They just love opening their bags and saying, "Trick or treat!" So any opportunity to do that during the Halloween season is a Mom win.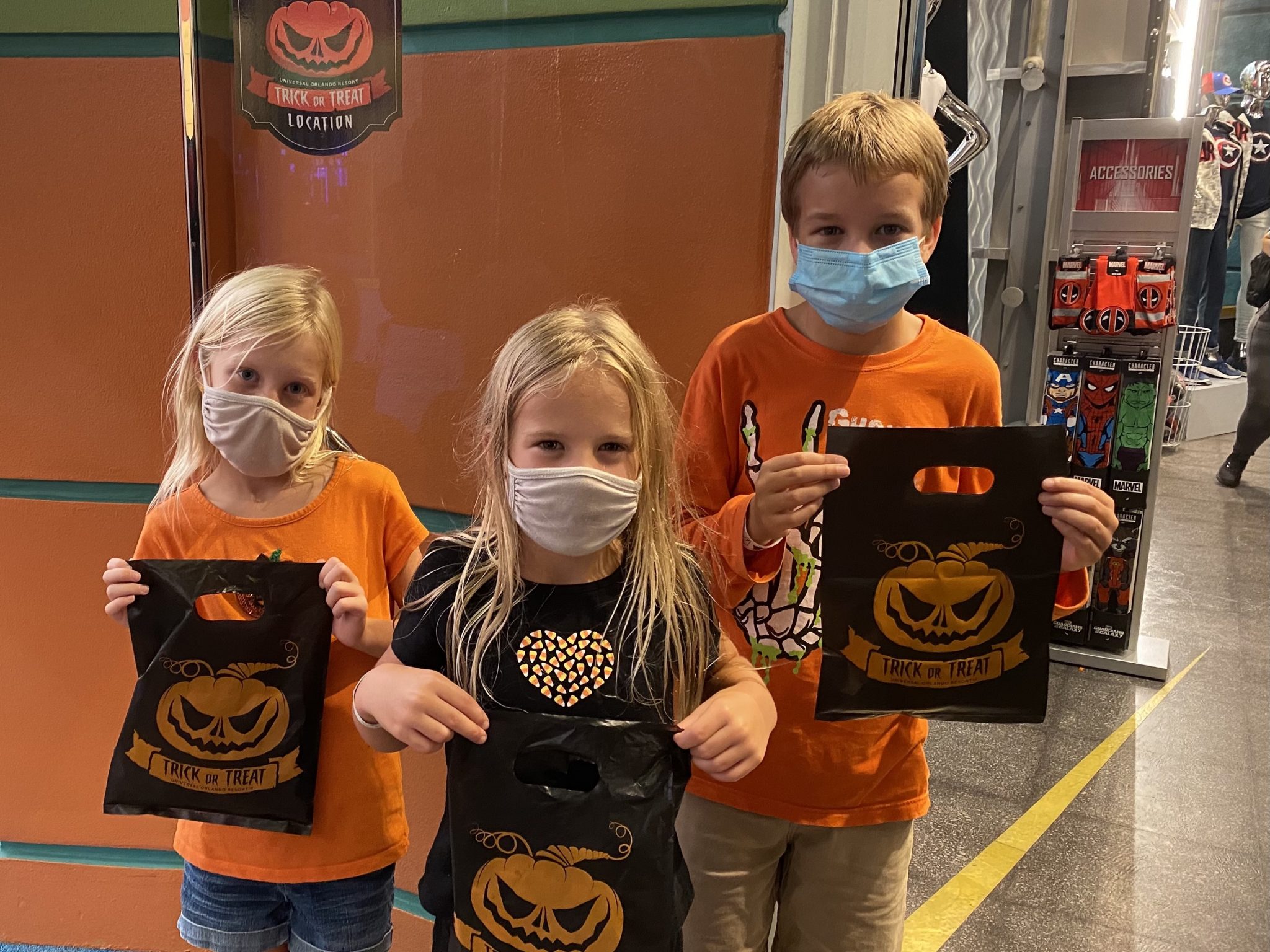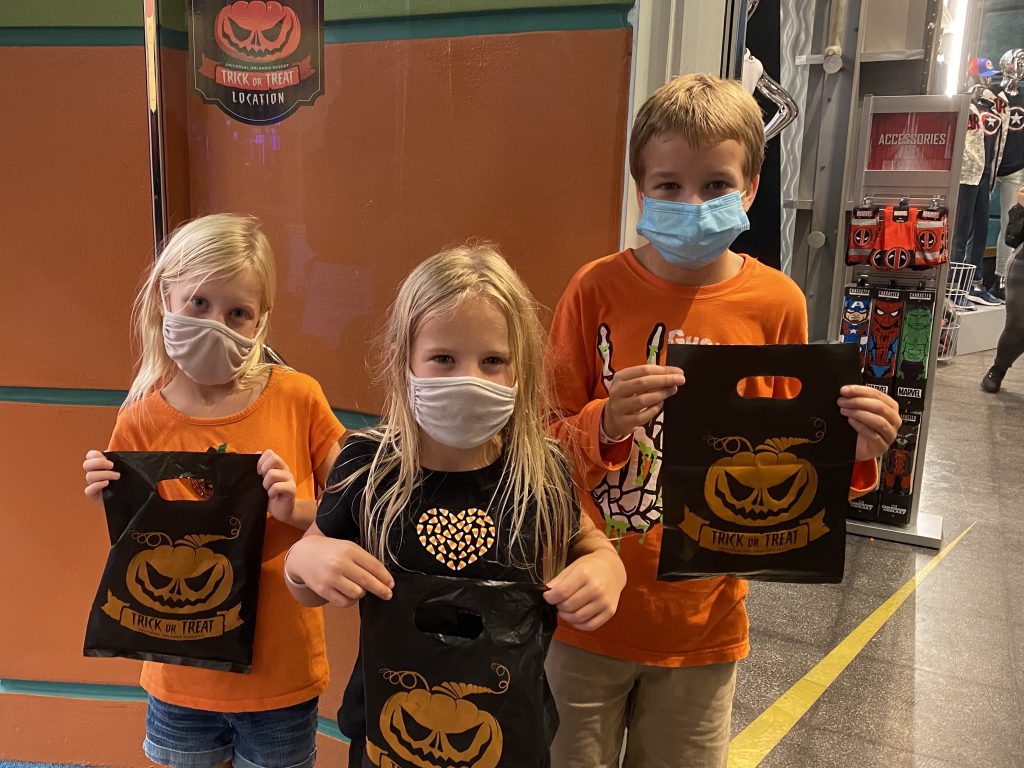 Grab a free trick-or-treat bag for your little one and go door-to-door collecting tasty treats from participating retail stores. But first you've got to find them. Keep a look out for pumpkin stickers marking each location. They are spread out all across Islands of Adventure!
Scarecrow Stalk Scavenger Hunt at Universal Studios Florida
Take part in all-new scavenger hunt across Universal Studios Florida. Grab a brochure in the park and find all 13 custom-crafted scarecrows and skeletons to receive a candy sampler bag, while supplies last.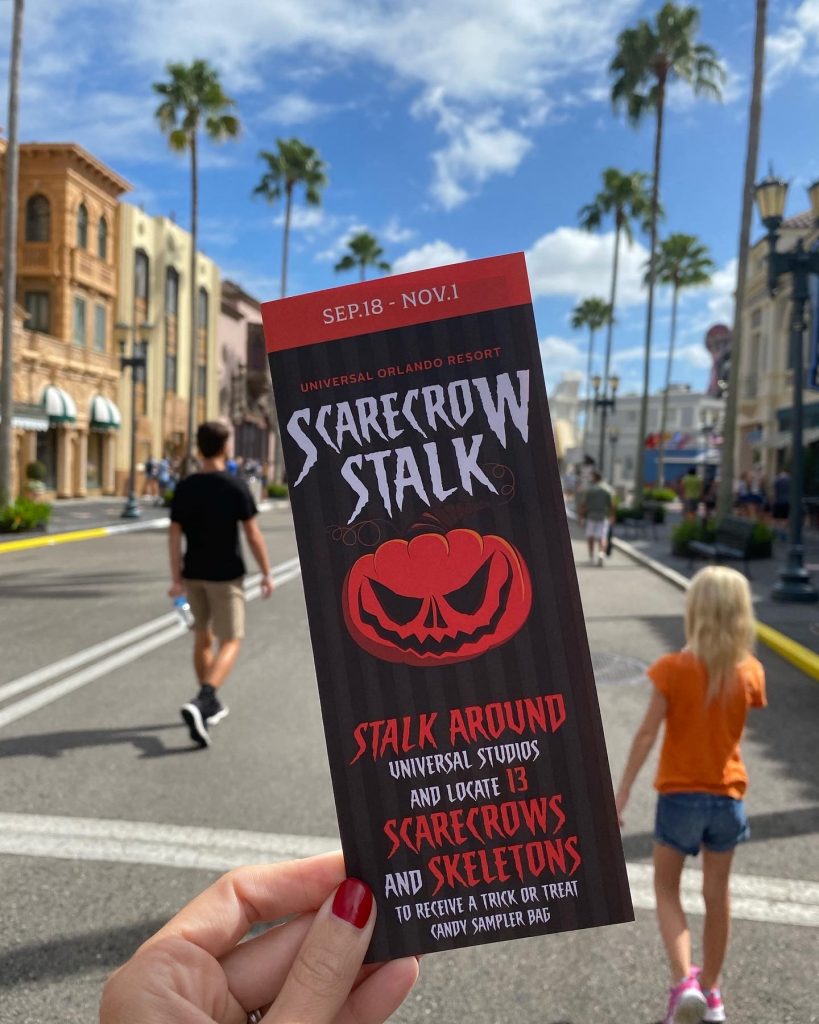 My kids love a good scavenger hunt, and this was a great way to keep them entertained as we traveled all around Universal Studios Florida! It's a great addition to Universal Orlando Halloween.
Haunted Houses for the Brave
There are also two Haunted Houses at Universal Studios Florida. As I mentioned before, our family is not very brave when it comes to spooky stuff. So we skipped these! But if you dare, they are available for you! They are recommended for ages 13 and up and there are two houses located in Universal Studios Florida. Keep reading for the descriptions of the two haunted houses:
Universal Monsters: The Bride of Frankenstein Lives
"We belong dead." The last words of Frankenstein's monster on that fateful night when his Bride rejected him. But his end was her beginning. Now the Bride is stepping out of the shadows to bring him back. And there's nothing she won't do as she sharpens her brilliance by experimenting on unsuspecting victims. The mate will have her monster. And the monster his mate.
Revenge of the Tooth Fairy
The innocent traditions of the tooth fairy hide a darker ritual. All children must give up their baby teeth to the goblinesque tooth fairies or pay a gruesome price. Step into an old manor that has been overrun by yellow-clawed fiends who extract teeth by force. It's an eye for an eye, a tooth for a tooth.
Universal Orlando Fun All Year
And of course, there's still everything else Universal Orlando has to offer! The Wizarding World of Harry Potter is always so much fun and never ceases to amaze us. And on our recent visit, my youngest was finally tall enough to ride Hollywood Rip Ride Rockit! She loved it and we all rode it over and over! As the old tagline used to say, you really can ride the movies at Universal Orlando. It feels like you've walked onto the most fun movie set in the world.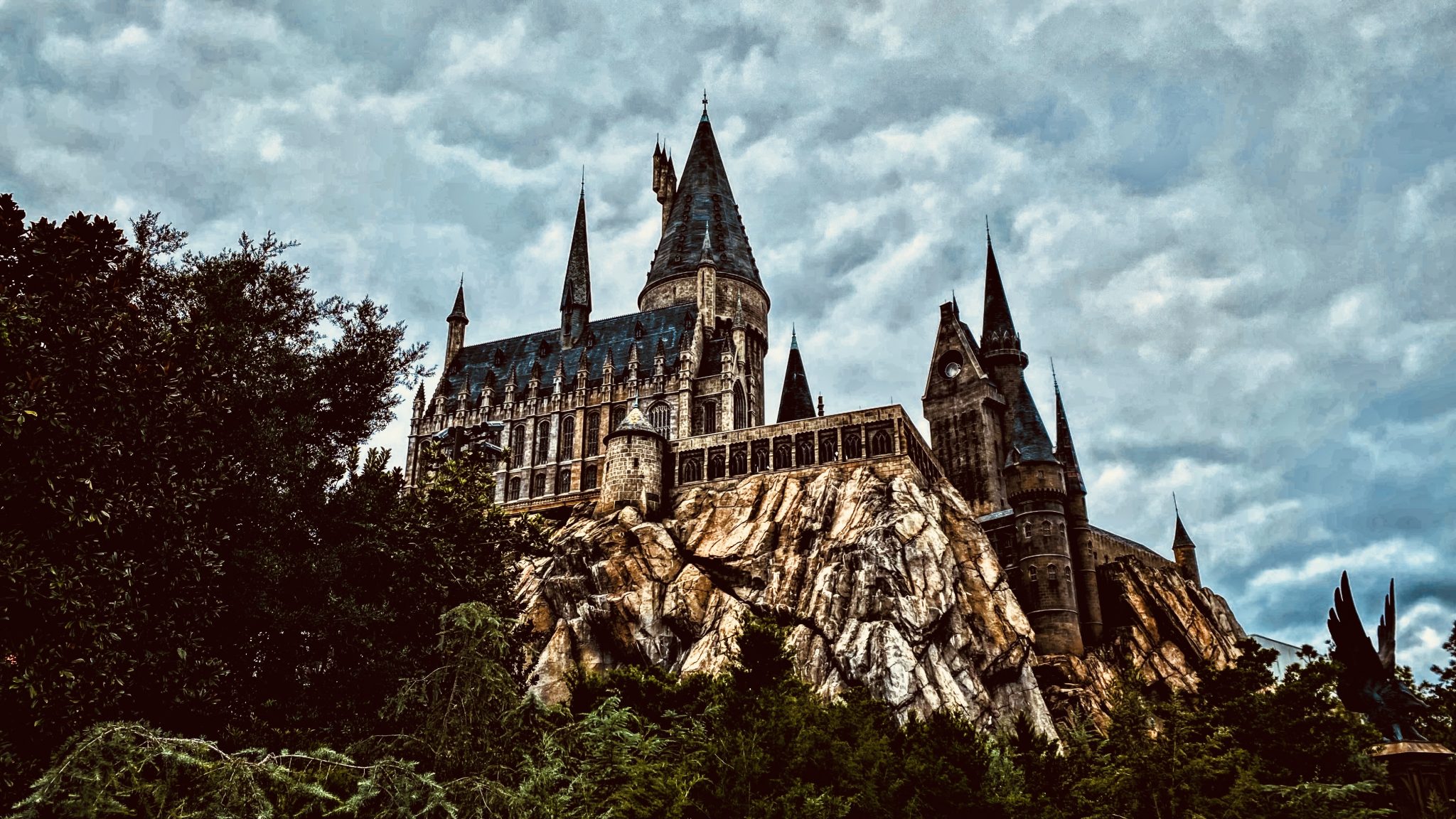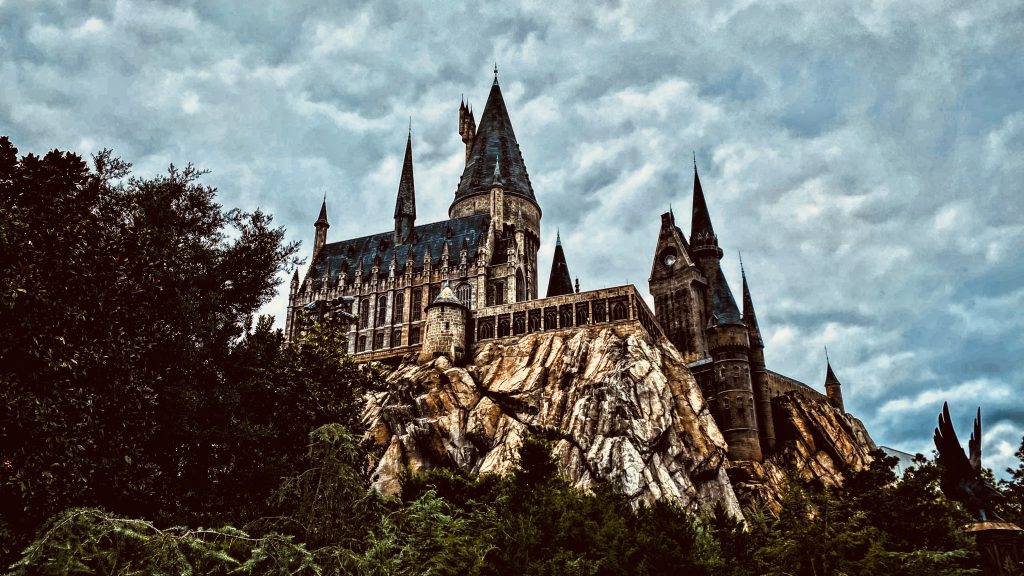 And right now, there's a Special Offer for Florida Residents: Buy a Day, Visit Every day thru Dec. 24 For Free. BUY NOW > This is an amazing deal and gives you plenty of time to explore all of the seasonal fun at Universal Orlando Resort!
Thank you Universal Orlando for hosting our family to experience Universal Orlando Halloween. All opinions are my own.
You may also like:
Social Distancing at Universal Orlando
You May Also Like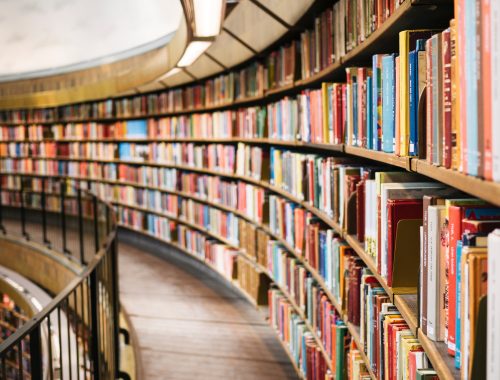 April 29, 2021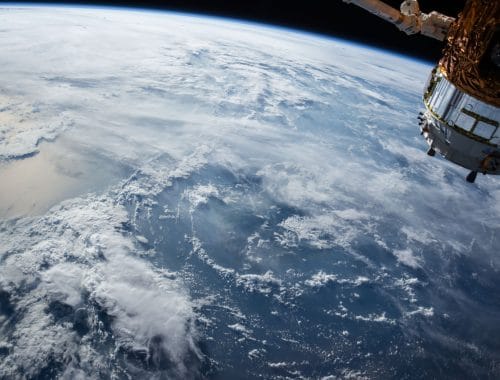 February 25, 2020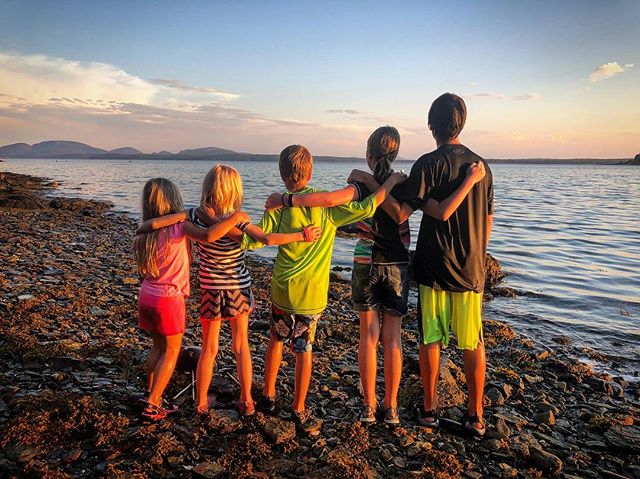 November 29, 2018