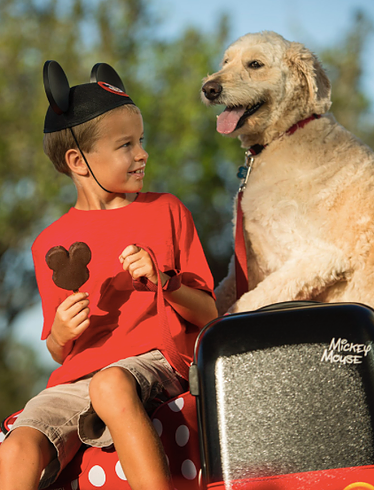 Walt Disney World Welcomes Dogs at Four Select Hotels
October 13, 2017
Sharing is caring!
This morning, we had the pleasure of being asked to participate in a photo shoot for Walt Disney World! When we are hired by our agency, we never know what the shot will be used for, or even if it will be used at all. Today, all we knew was that they needed our family dog, NGO, as well as our two oldest children. We brought the whole family because of childcare issues, which we knew from experience with this awesome crew, would not be a problem. We worked with a lovely producer, who we had also worked with in the past on another project. She is from a big family of 5 kids also, so she understands our dynamic. After paperwork and wardrobe, we went outside to set up. It was no easy task to get NGO to cooperate, as well as to have a child smiling or fake laughing at the same time, while eating a Mickey ice cream bar! We took some shots with different groupings of children, while the two youngest mostly ran around and ate leftover ice cream. Directors and photographers always say how difficult it can be to work with children, and in this case, we had five children, a dog, and melting ice cream! But as always, everyone at the shoot was extremely welcoming, friendly, and encouraging.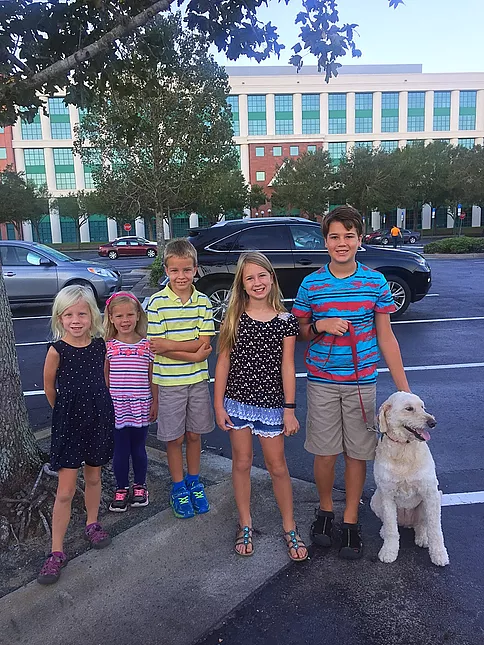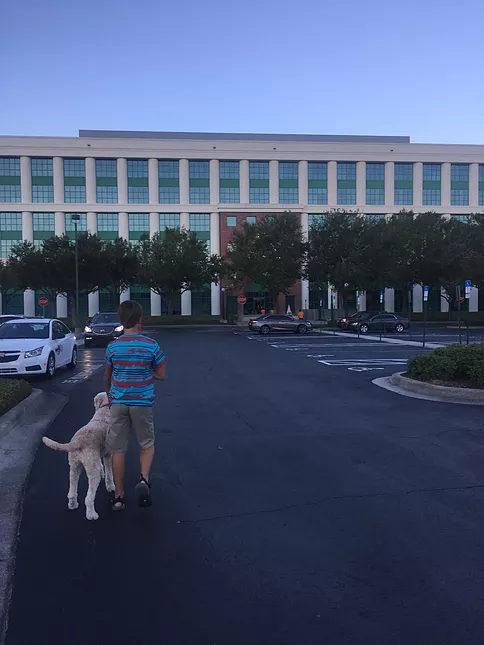 We found out at the shoot that the shots were being used about an hour after they were taken! Walt Disney World has exciting news for dog lovers- they are not accepting dogs at certain hotels! This is huge news for those that travel with their dogs, as we almost always do. It can be so difficult to find a per-friendly hotel, and we plan our trips around this requirement. Now Disney is family, and pet friendly- who could ask for more?
Here is a screenshot of the Disney Parks Blog website, with our little man Tucker and adorable NGO!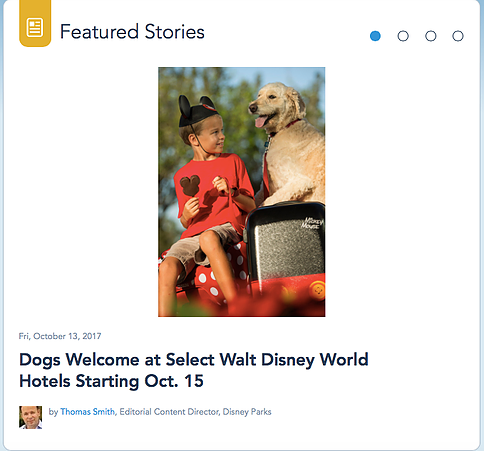 And from the article by Thomas Smith, at https://disneyparks.disney.go.com/blog/
We have exciting news for Disney Parks fans who are also dog lovers. Beginning this Sunday, Oct. 15, for the first time ever, the Walt Disney World Resort will welcome guests – and their dogs – to four of its resort properties!
Four Walt Disney World resort hotels have been designated dog friendly. Each property's per night/per room pet-cleaning rate is:
Disney's Art of Animation Resort $50/night
Disney's Port Orleans Riverside Resort $50/night
Disney's Yacht Club Resort $75/night
Cabins at Disney's Ft. Wilderness Resort $50/night
A maximum of two dogs per guest room can be accommodated. Each guest room will have easy access to outdoor pet walkways for exercise and green spaces with pet relief areas.
Dog lovers will find plenty of Disney amenities and special touches for their four-legged friends.
At check-in, Pluto's Welcome Kit includes mat, bowls, a pet ID tag, courtesy plastic disposable bags, puppy pads and dog walking maps. Also included: a Pluto "Do Not Disturb" door hanger indicating to hotel staff that a pet is in the room.
Disney enjoys a partnership with Best Friends Pet Care, an on-property full-service facility that can provide assistance with pet daycare and other pet services (fees apply).
Pet merchandise is coming soon to participating resorts.
While dogs will be allowed to stay in guest rooms, they will be expected to be well behaved, leashed in public resort areas and properly vaccinated. For more information about the new dog-friendly trial program, including other restrictions and policies, guests may contact 407-W-DISNEY. DVC Members should contact Member Services at 800-800-9800.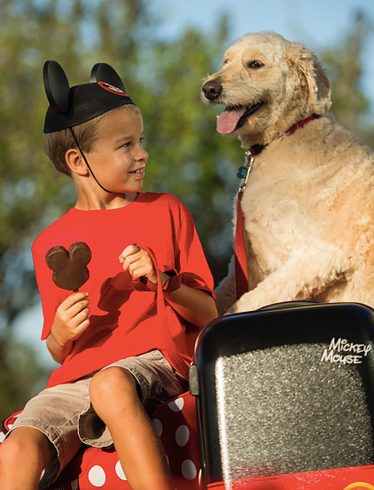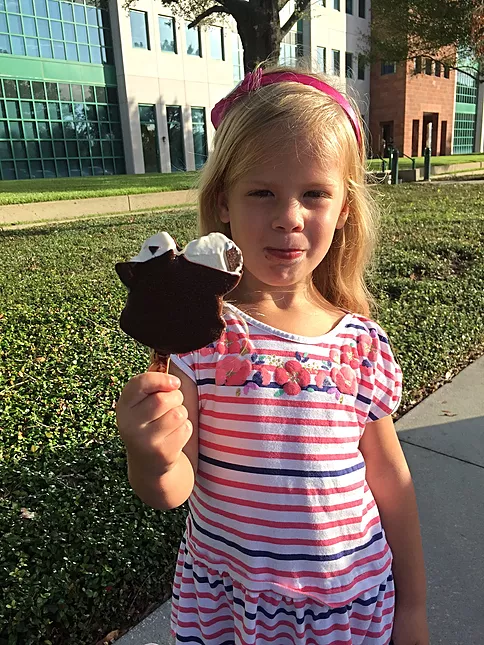 There are some great perks of working for Walt Disney World; like free Mickey bars! We could eat as many as we wanted, since they were melting fast during the shoot. As always, so proud of our little professionals and so happy for our fellow dog lovers to be able to bring their furry friend with them to the happiest place on Earth!
Update…it has been so fun to see our precious Tucker and NGO's picture shown around the world! Some of our favorites: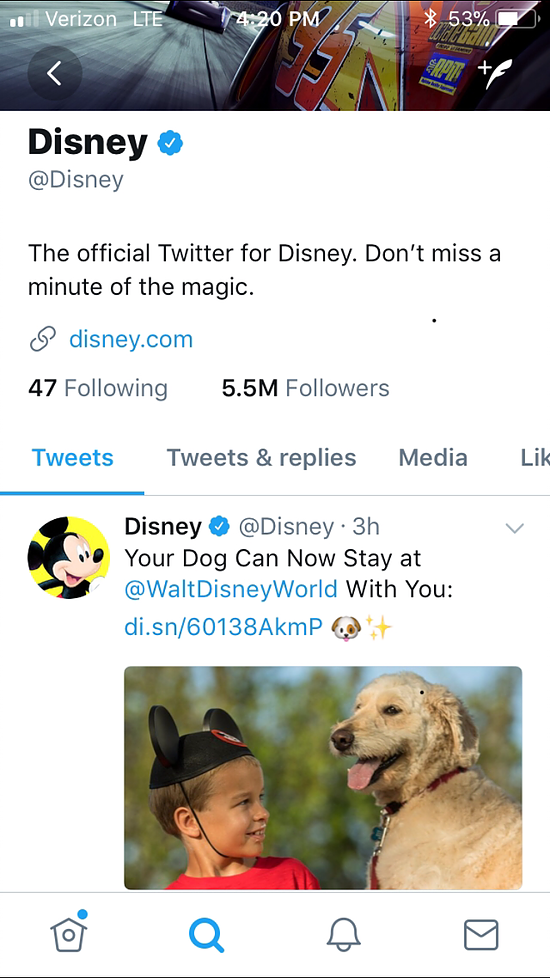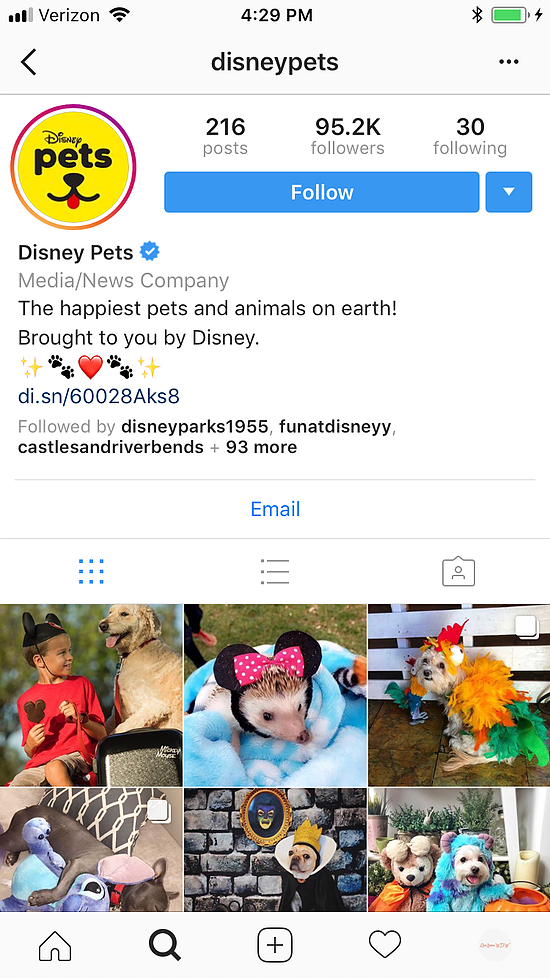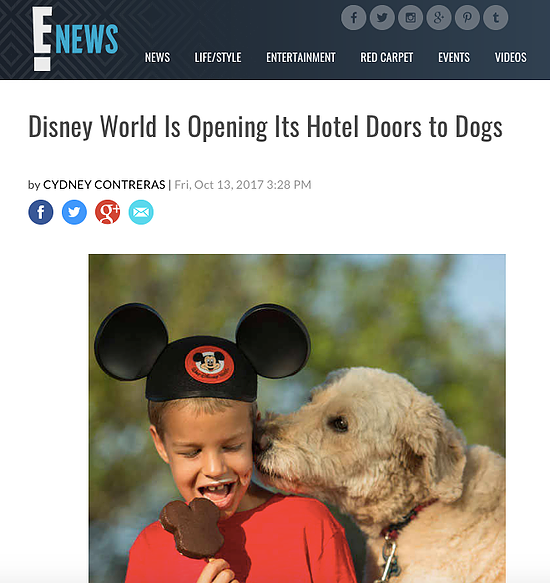 You May Also Like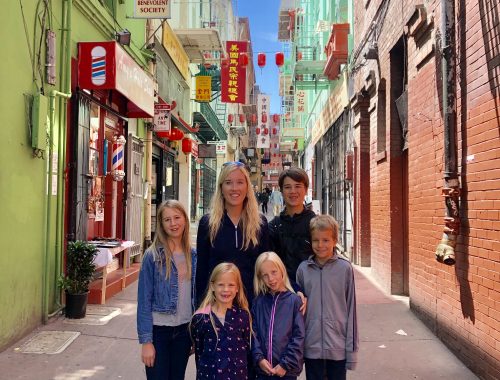 July 10, 2019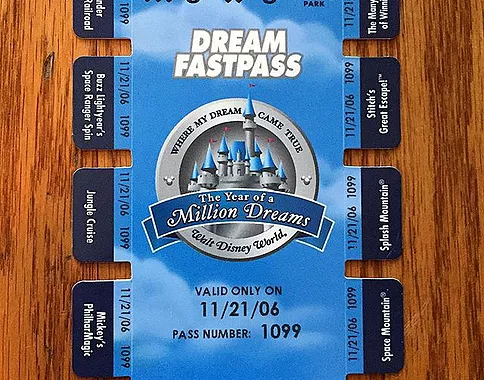 June 30, 2017