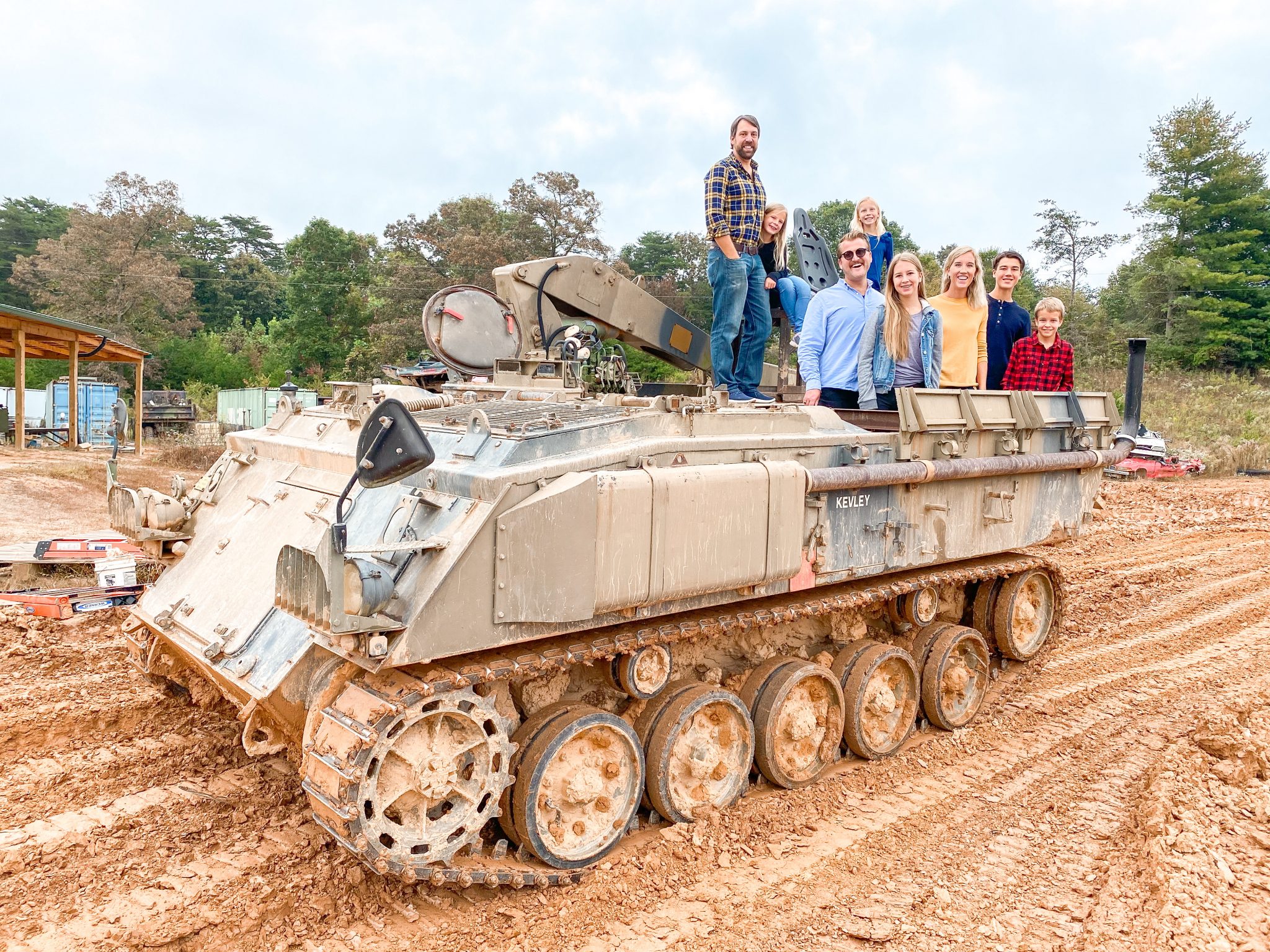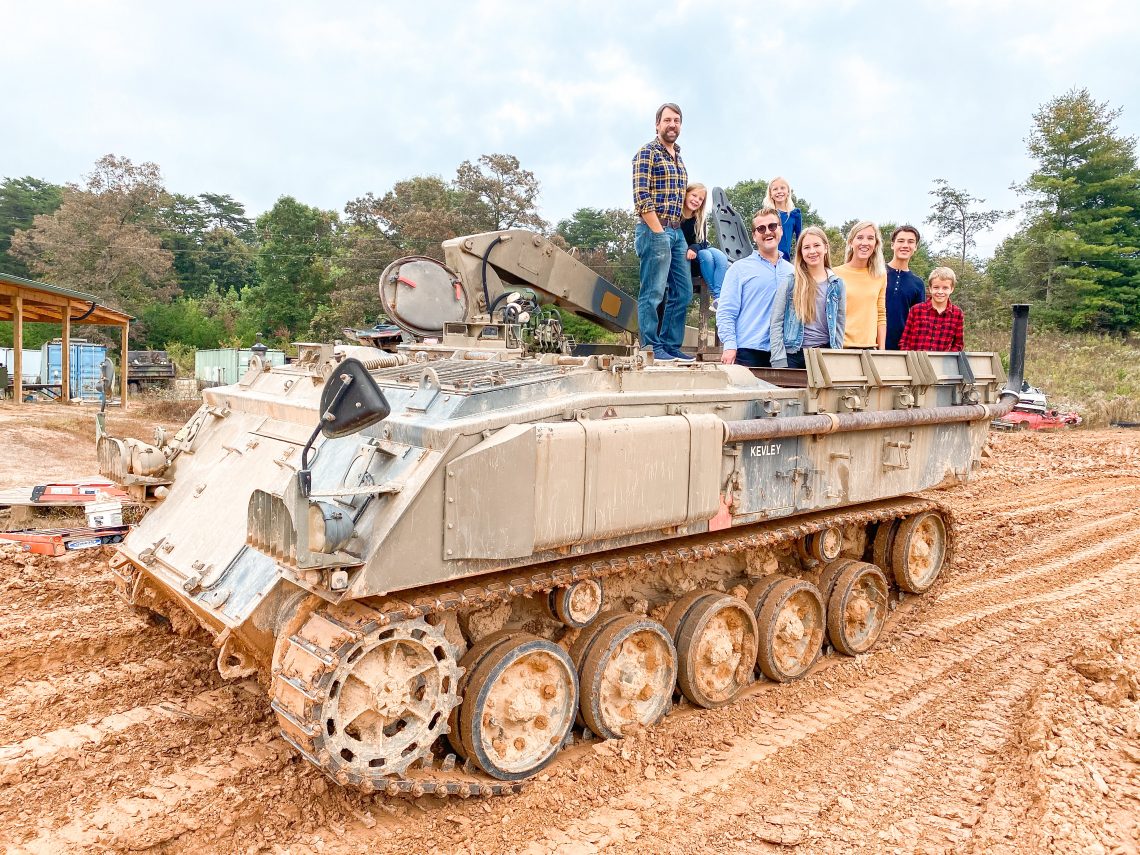 Drive a Tank Experience: What's it Actually Like?
October 21, 2020
Sharing is caring!
Find out what it's like to drive a tank from someone who's done it!
When you want to plan a special birthday, what comes to mind? Big party? Special vacation? Expensive gift? All of these are great ideas! But after a lot of birthdays together, they can get old. So when I wanted to plan something amazing for my husband's birthday, it seemed like a drive a tank experience in Georgia was the perfect solution. When I booked our drive a tank experience, I had no idea what to expect. I just did it! But now that I've done it, I can tell you all about our experience!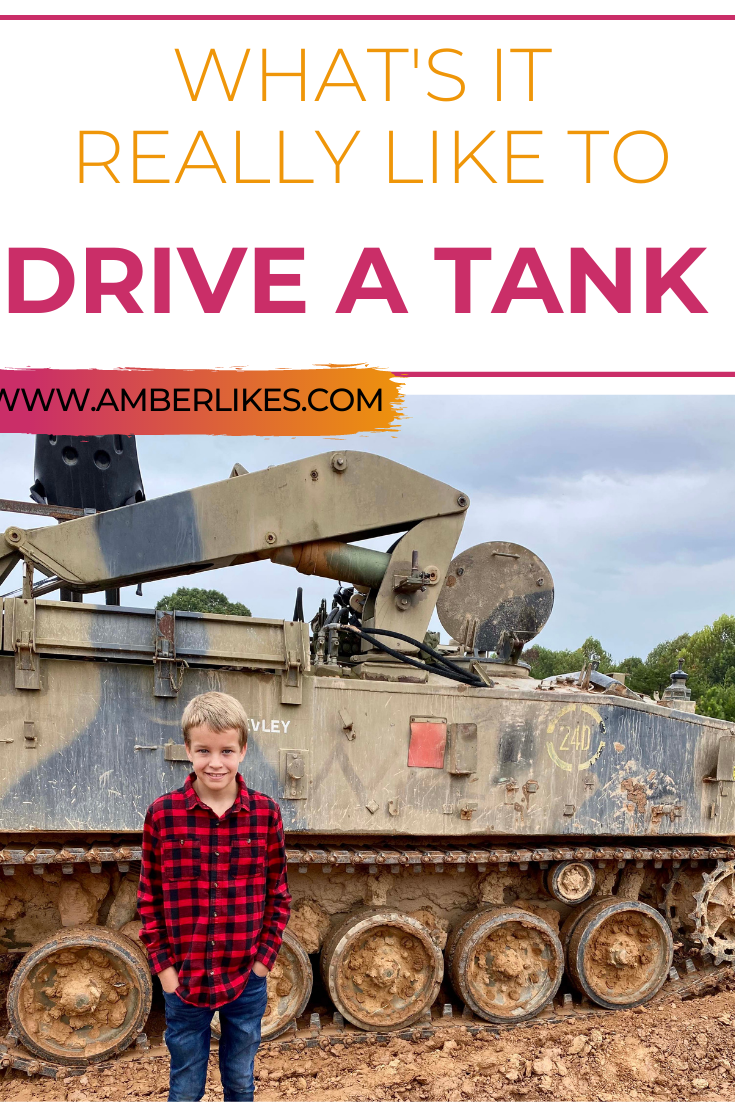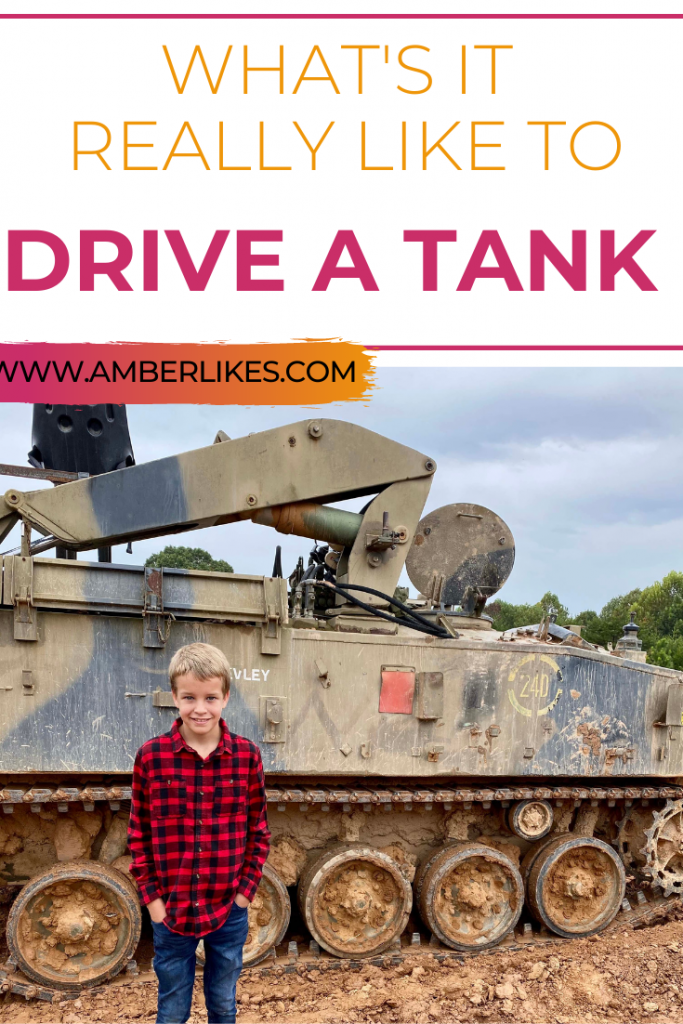 Drive a Tank Experience: Where Can I Do This?
When we visited Blue Ridge, Georgia recently, we did a lot of really fun things! Since we've visited many times, there are some favorite activities, like hiking, that we are always sure to do together. But this time, I wanted to do something new and different for my husband's birthday, so I decided to go with Tank Town USA. This location offered a drive a tank experience that fit our schedule perfectly. I booked it, and we were all set!
What if you aren't in Blue Ridge, Georgia? Well, you can still have a drive a tank experience! After a quick Google search, I found locations in Melbourne, Florida, Minnesota, Texas, and Las Vegas! Depending on where you are in the country, you may or may not have to travel to find your drive a tank experience. But you might be surprised at how many places there are to drive a tank!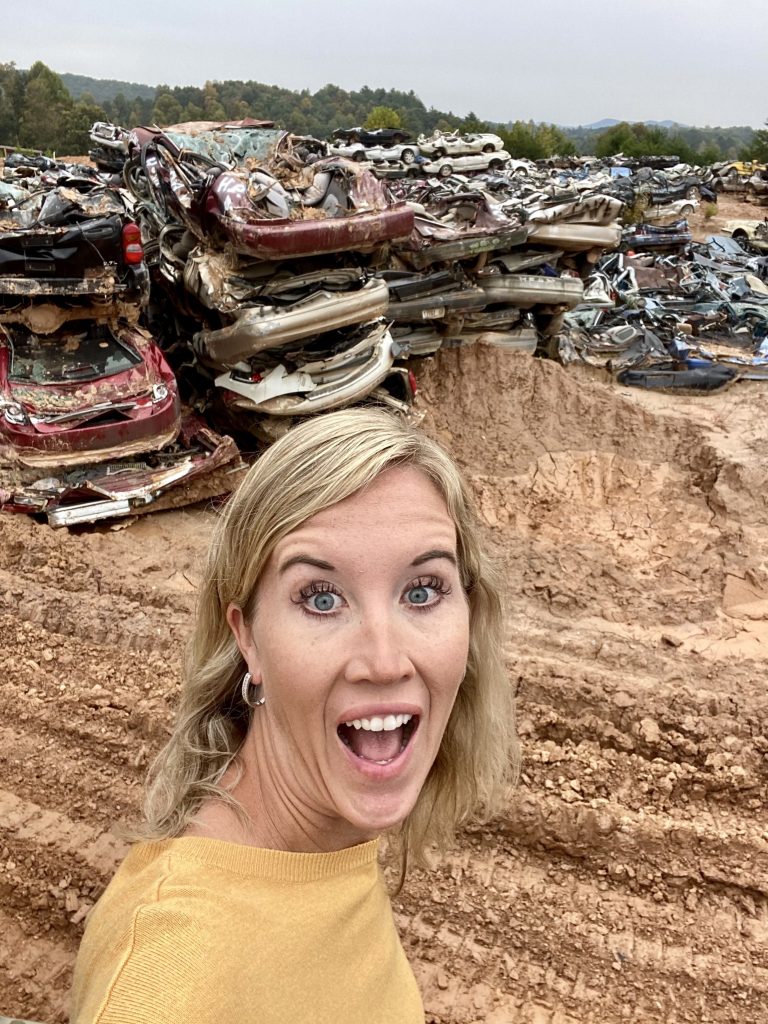 What's It Like to Drive a Tank?
The real question every wants answered is what's it like to drive a tank? The simple answer is:
It's way more fun that you think!
When I booked our experience, I actually didn't plan to ride along on the tank. I just planned to be the photographer. But it turned out that there was enough space for our whole crew on the tank, so we all went along! And yes, that included my youngest, who is 7 years old!
Although I didn't drive, I can tell you that being a passenger in a tank is somewhat similar to being on a rollercoaster. It was much more adventurous and exciting than I would have imagined. Our younger girls, who were seated on top, were laughing and screaming with joy. The rest of us were laughing and clapping and holding on! The course was bumpy and hilly and had so many twists and turns. it was like a really adventurous obstacle course.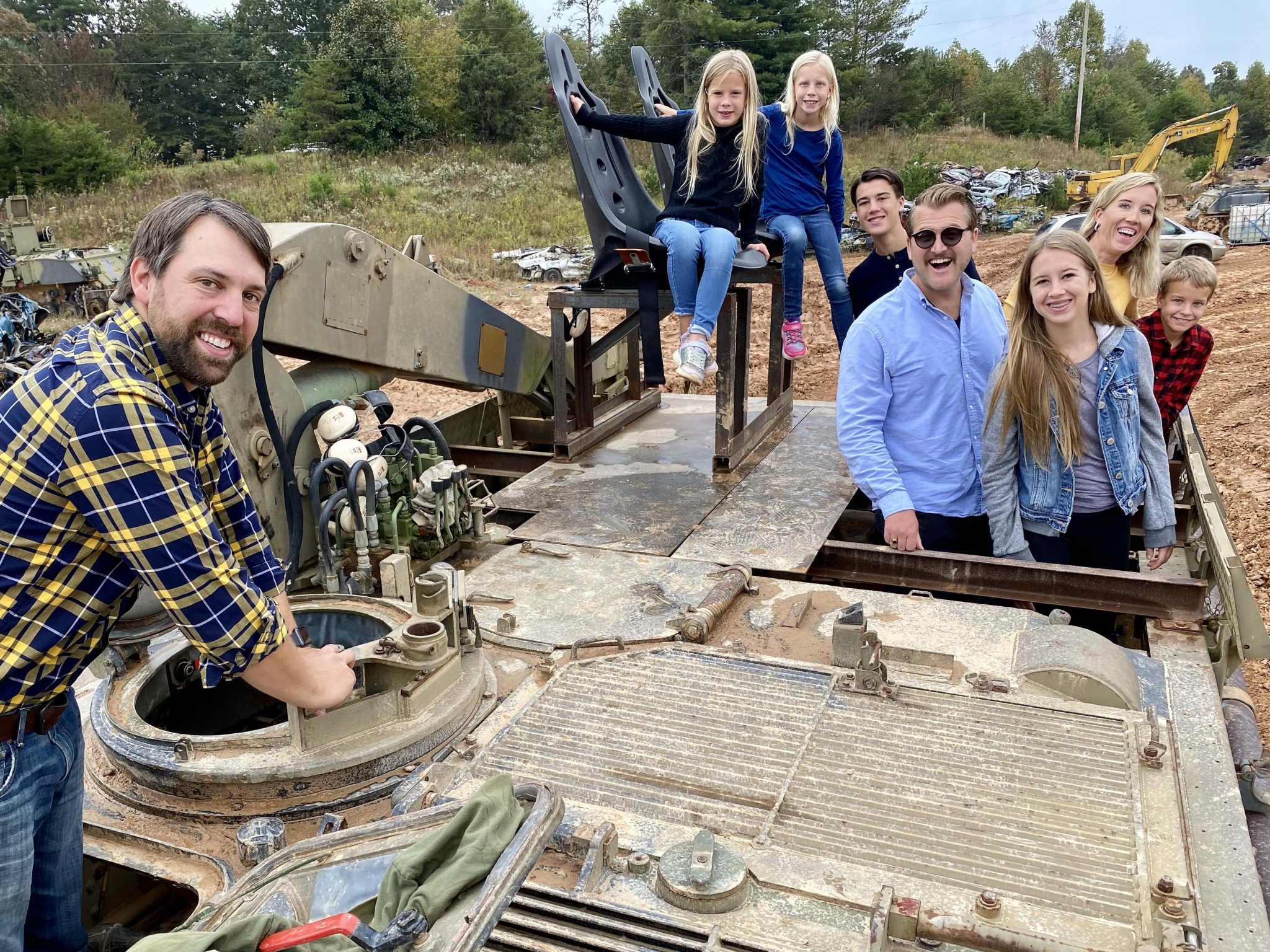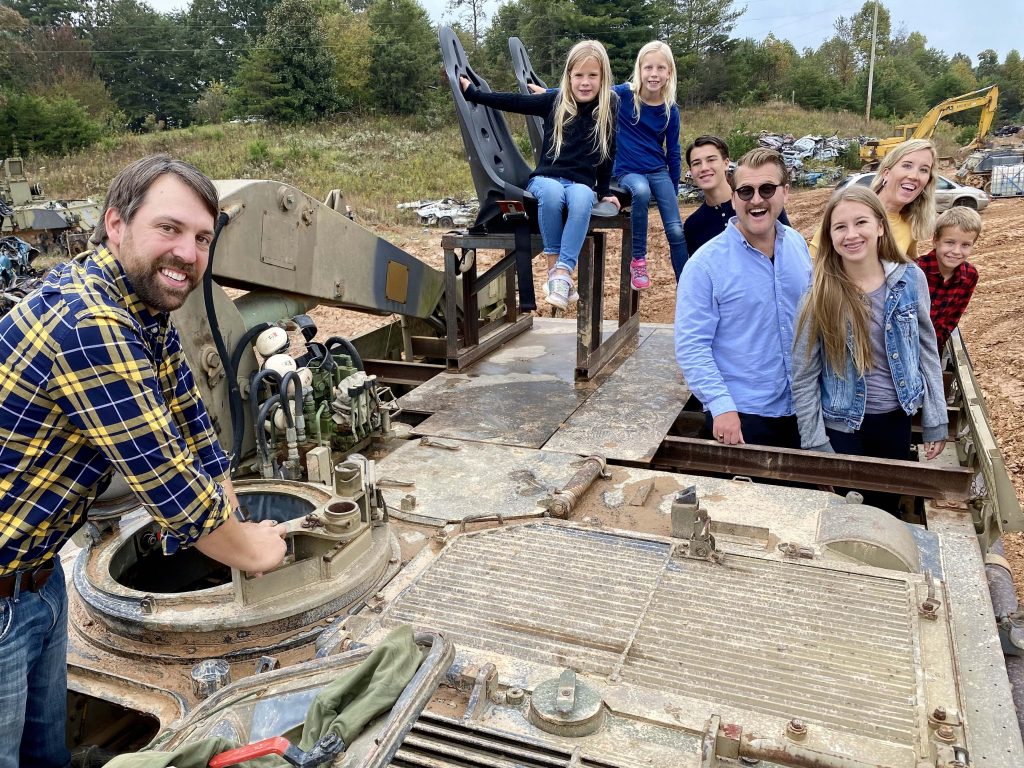 Who Can Drive a Tank?
At Tank Town USA, anyone age 7 and over could ride in the tank. In order to drive a tank, you must be at least 15 years old, with a valid driver's permit. Also, my husband, who did drive the tank, said it was much more difficult to actually drive and maneuver than you might think. Thankfully, the owner of Tank Town USA rides along and very closely directs all of the driving, which was much more needed than we would have thought.
In my opinion, in order to be a driver or a passenger, you should be in good physical condition. In order to even get on the tank, you need to climb stairs and navigate military equipment. If you can't climb a stepladder with relative ease, you probably shouldn't ride or drive a tank either.
What Should I Wear?
Well, don't follow our attire in the pictures I've shared in this blog and on social. We were dressed for the day and had a nice dinner later that evening. So we wouldn't have time to change after we drove a tank. But with that being said, I would highly recommend wearing comfortable clothing, and something you don't mind getting dirty. We didn't get filthy at all, but it's a tank, in basically a junk yard. There's dirt and mud and dust! So wear sneakers and skip your favorite outfit and go for something comfortable.
Is it Worth It?
Driving a tank is not cheap. In fact, when I told my husband how much I'd paid for him to drive a tank for 10 minutes, he was quite surprised. Thankfully, it was a birthday so he went along with it. But after we drove the tank, I would definitely say it's worth it! It's a very memorable experience that really marked my husband's birthday in a very special way. At Tank Town USA, they even have options to crush cars when you drive a tank. This is much more expensive, and the experience is longer, and I can see how that might be really fun as well!
Our drive a tank experience was really fun. And it was the perfect birthday experience. Be sure to check out Tank Town USA if you're in Blue Ridge, Georgia and check out local tank driving places close to you!
You may also like:
Blue Ridge Georgia Hiking Complete Guide
You May Also Like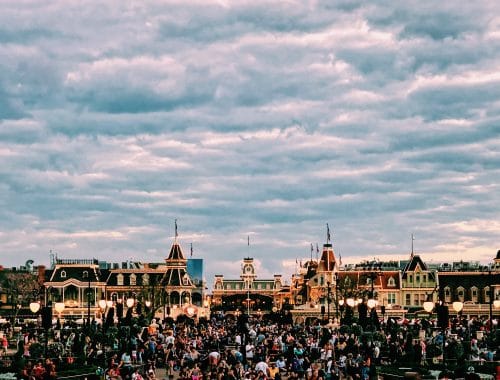 February 24, 2020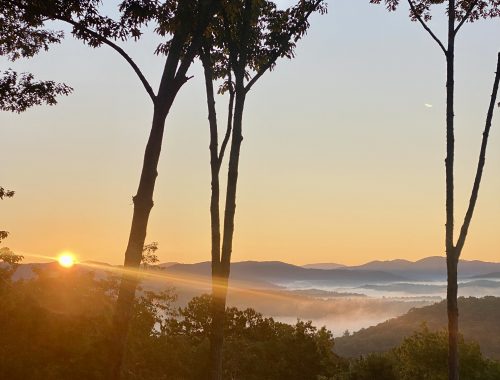 October 11, 2022