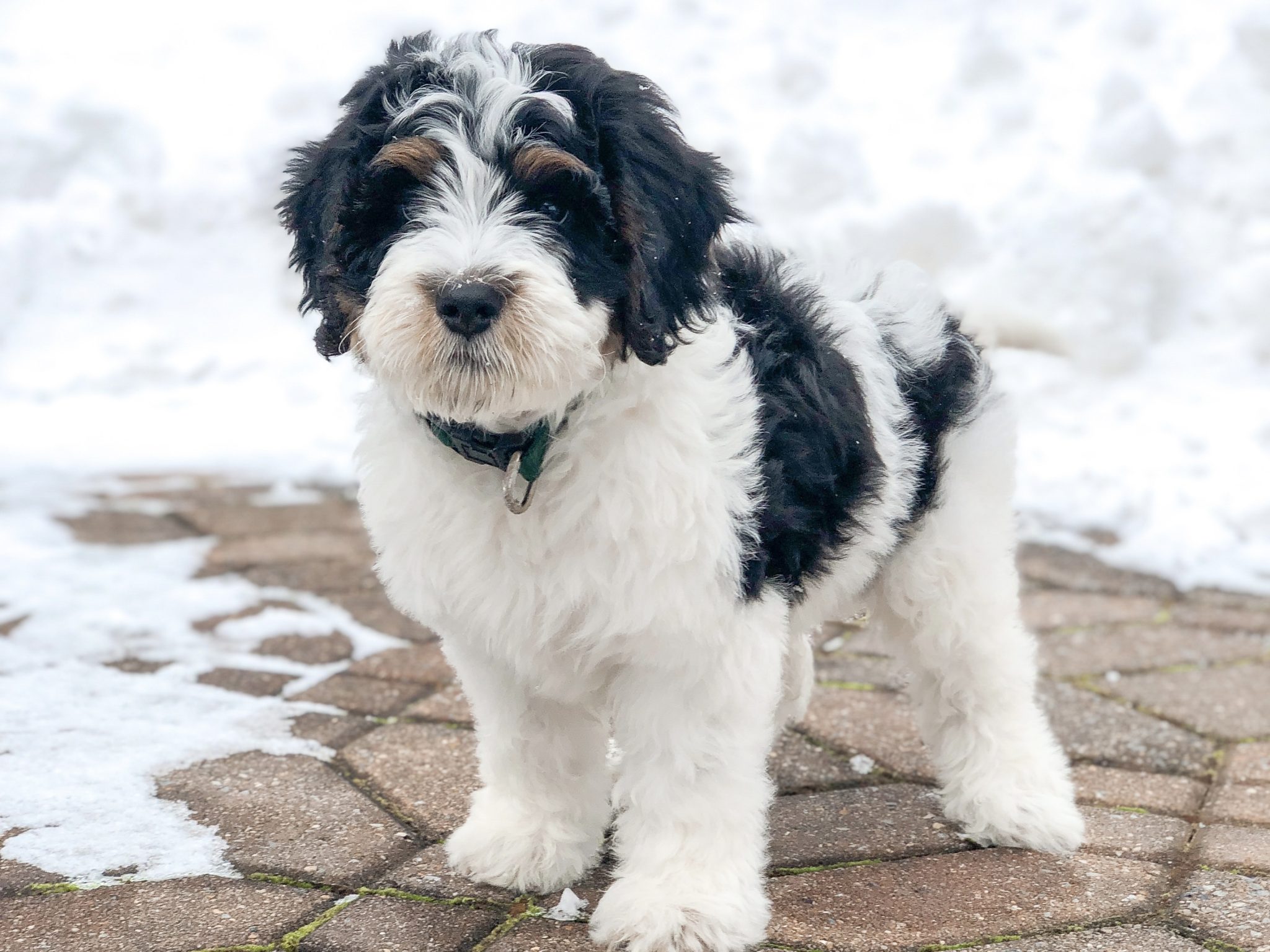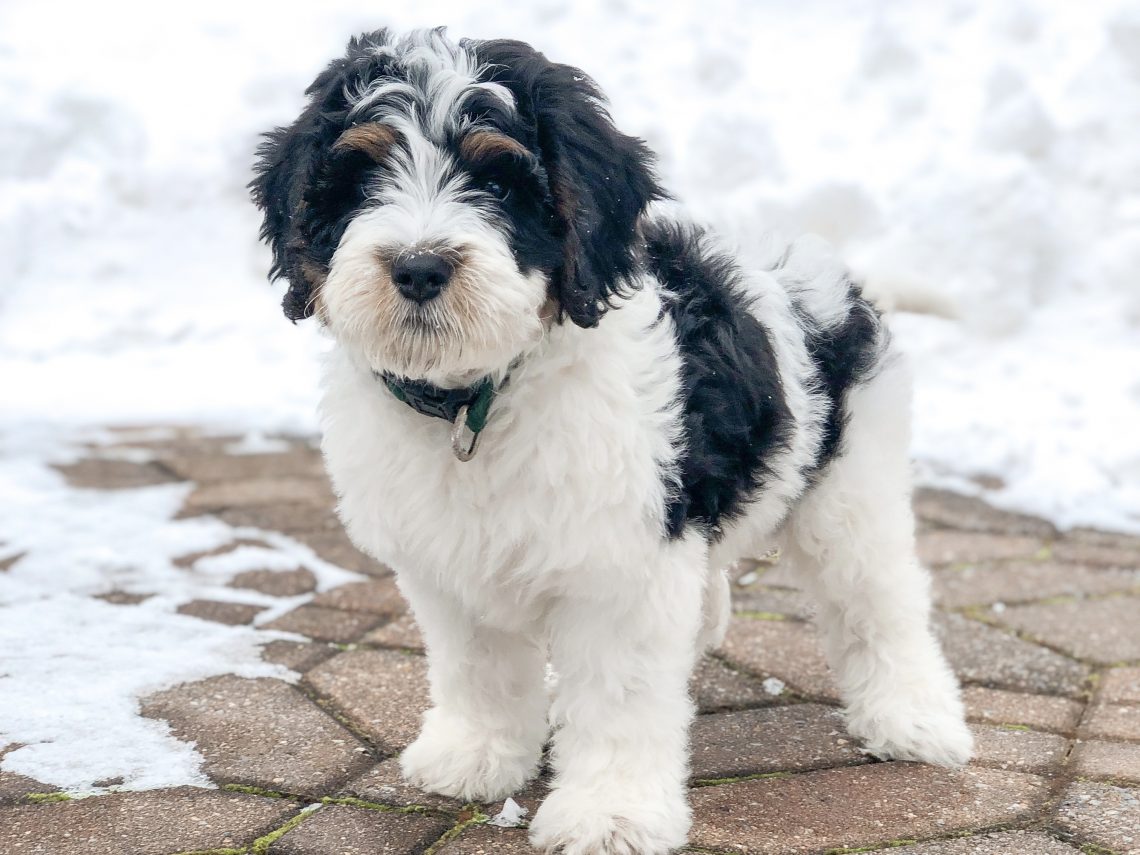 Puppy Must Haves from Amazon You Need Now
December 29, 2020
Sharing is caring!
As you know, we have a new family member! We recently got an 8 week old bernedoodle, and his name is Piper. Since this is our second dog, we've become experts on the best puppy must haves. It's very overwhelming to have a new puppy in the house. It's best to be prepared with some of the best Amazon puppy must haves before you bring the dog home. And don't worry, even if you already have that precious little puppy in your home, you can still get these essentials super fast with Amazon Prime delivery!
*This post contains affiliate links. I get a small commission if you purchase through these links. Thank you!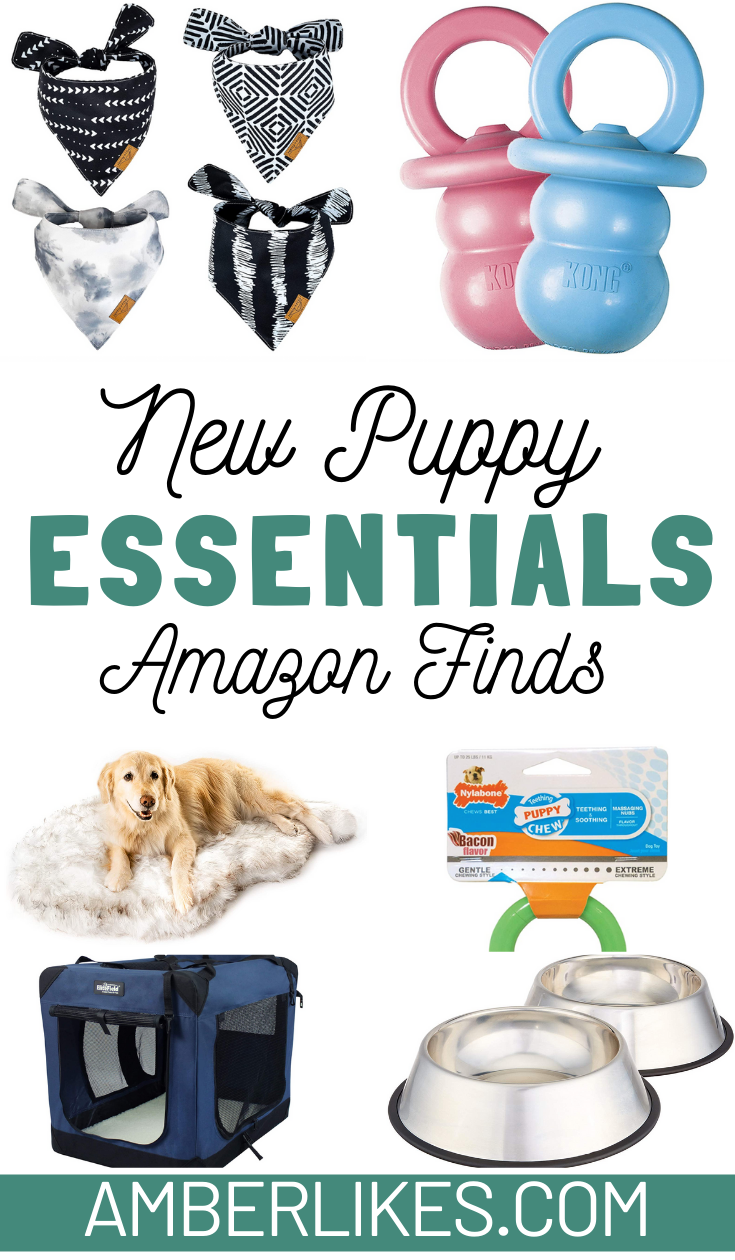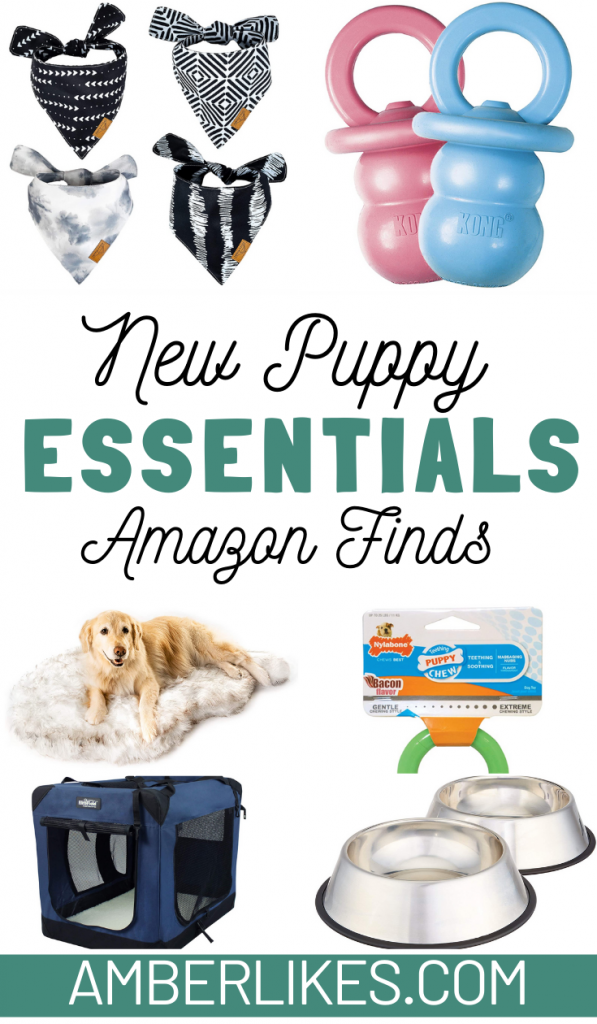 Puppy Must Haves for Playtime
When people get a new puppy, they often want to buy a ton of toys for the new little one. However, this isn't a great idea. The trainers that we've worked with always recommend having just one or two toys. And this is because puppies need to learn not to chew on everything. So you need to have one of two quality toys that your puppy loves in order to make playtime more fun.
Here are our best choices: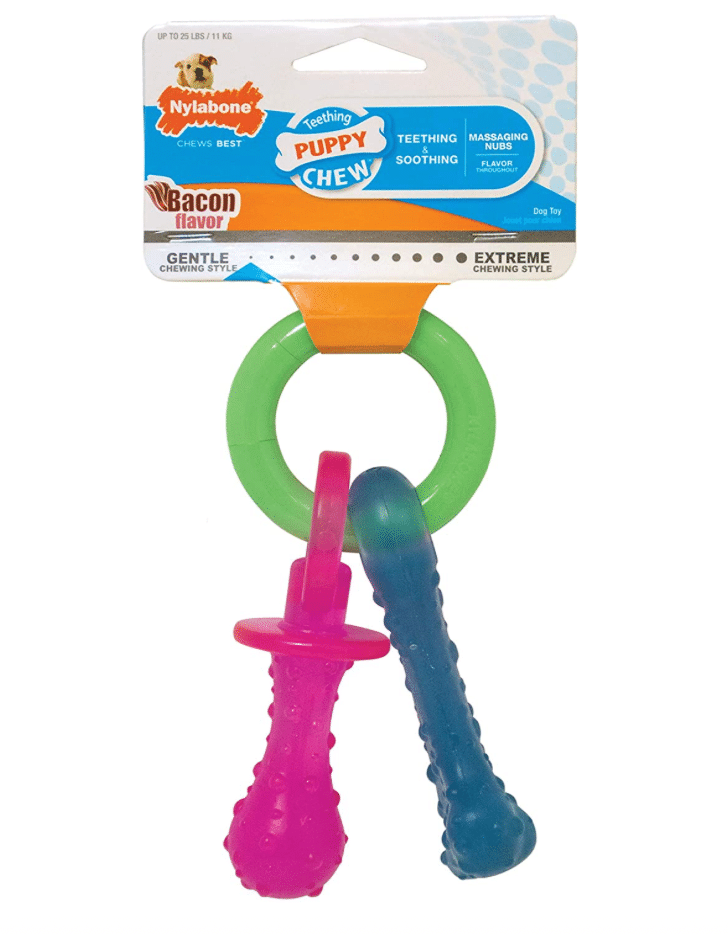 The Nylabone Just for Puppies Extra Small Pacifier Bone is a win! It's so cute for tiny little puppies and this is a great brand that's nearly indestructible.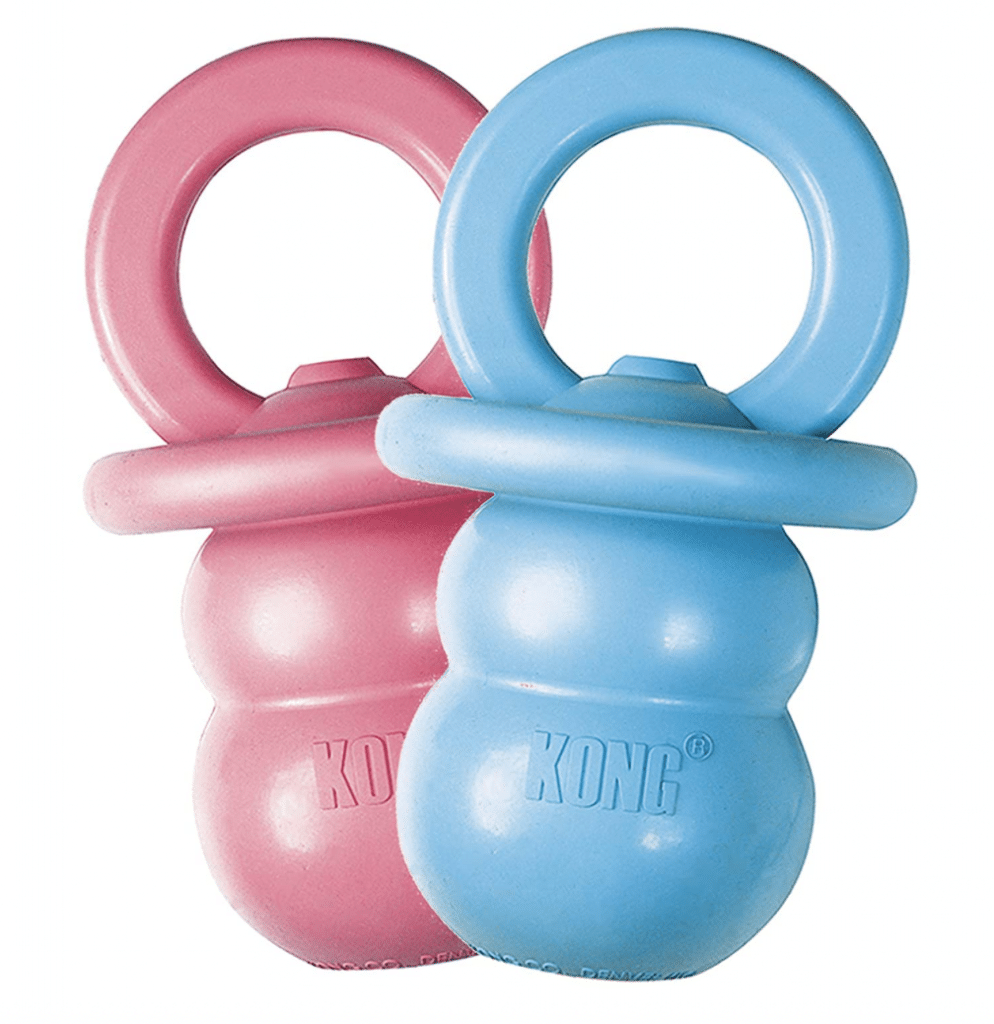 Our dog trainer has always recommended Kong brand toys. And with our previous dog, we had one Kong that lasted his entire life. That was a standard size Kong, which you could purchase at first with a puppy. But how cute are these puppy Kongs? I just love them! Purchase here: KONG – Puppy Binkie – Soft Teething Rubber, Treat Dispensing Dog Toy.
The Perfect Puppy Habitat
When you have a puppy, you need the perfect place for this puppy to rest and sleep. And we definitely believe in crate training. I don't know of any other way for puppies to learn to sleep through the night reliably. And it's also such a great way for puppies to become house trained! So here's a great travel crate that we have come to love.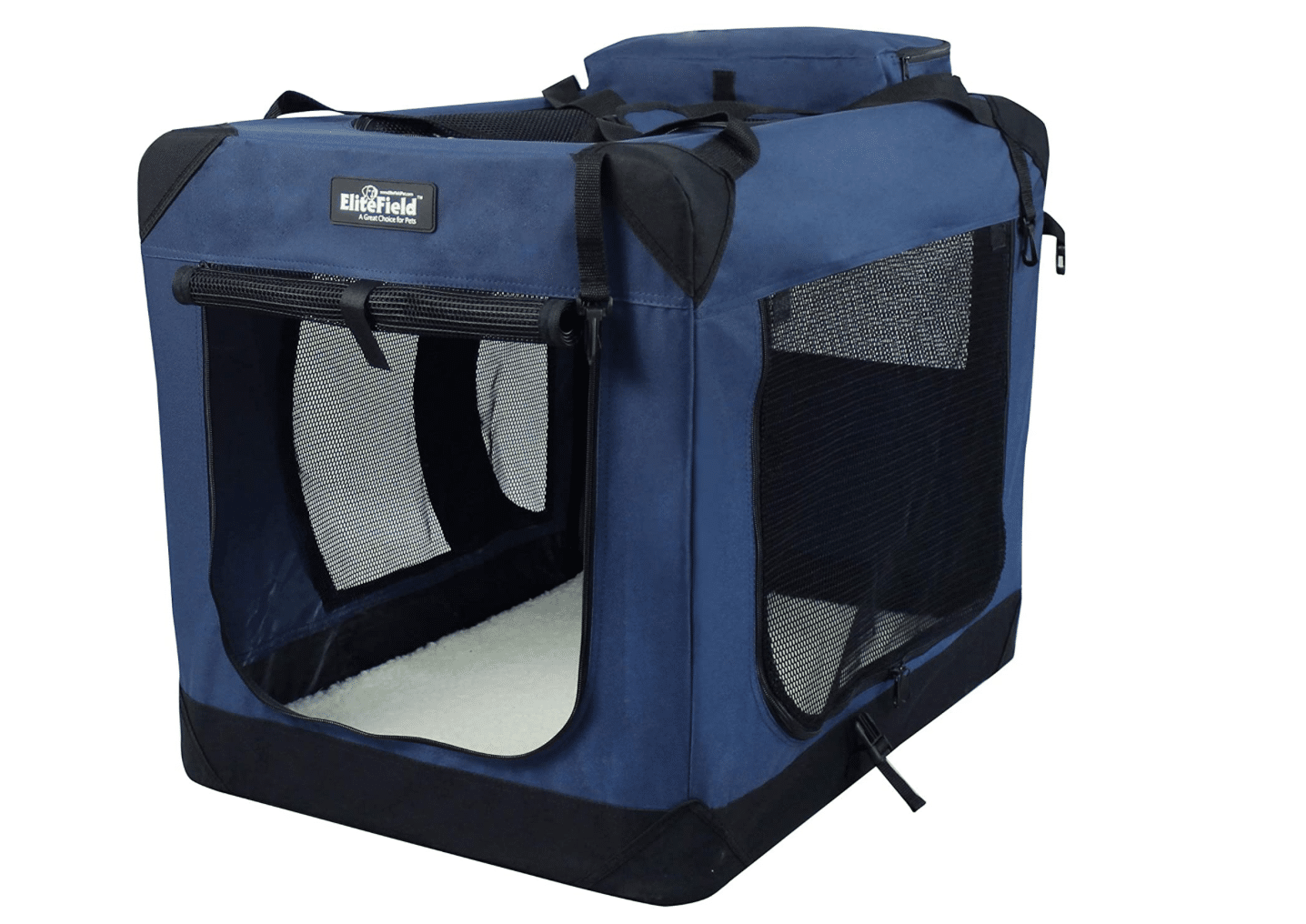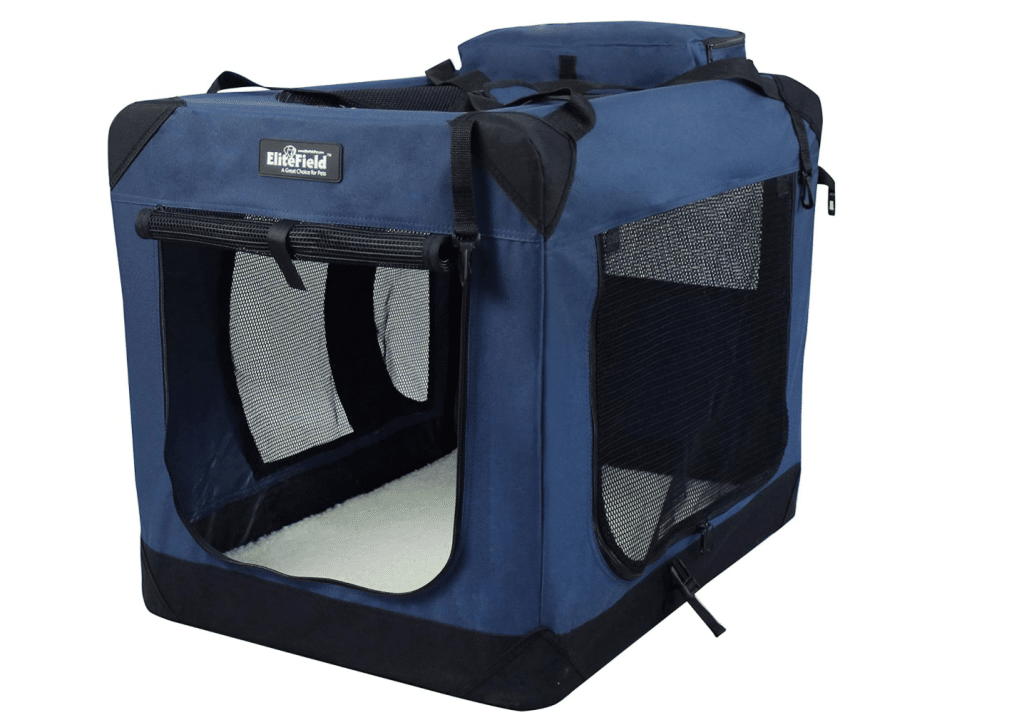 We've been impressed with this EliteField 3-Door Folding Soft Dog Crate. It's great for travel and also wipes up easily for those common puppy messes.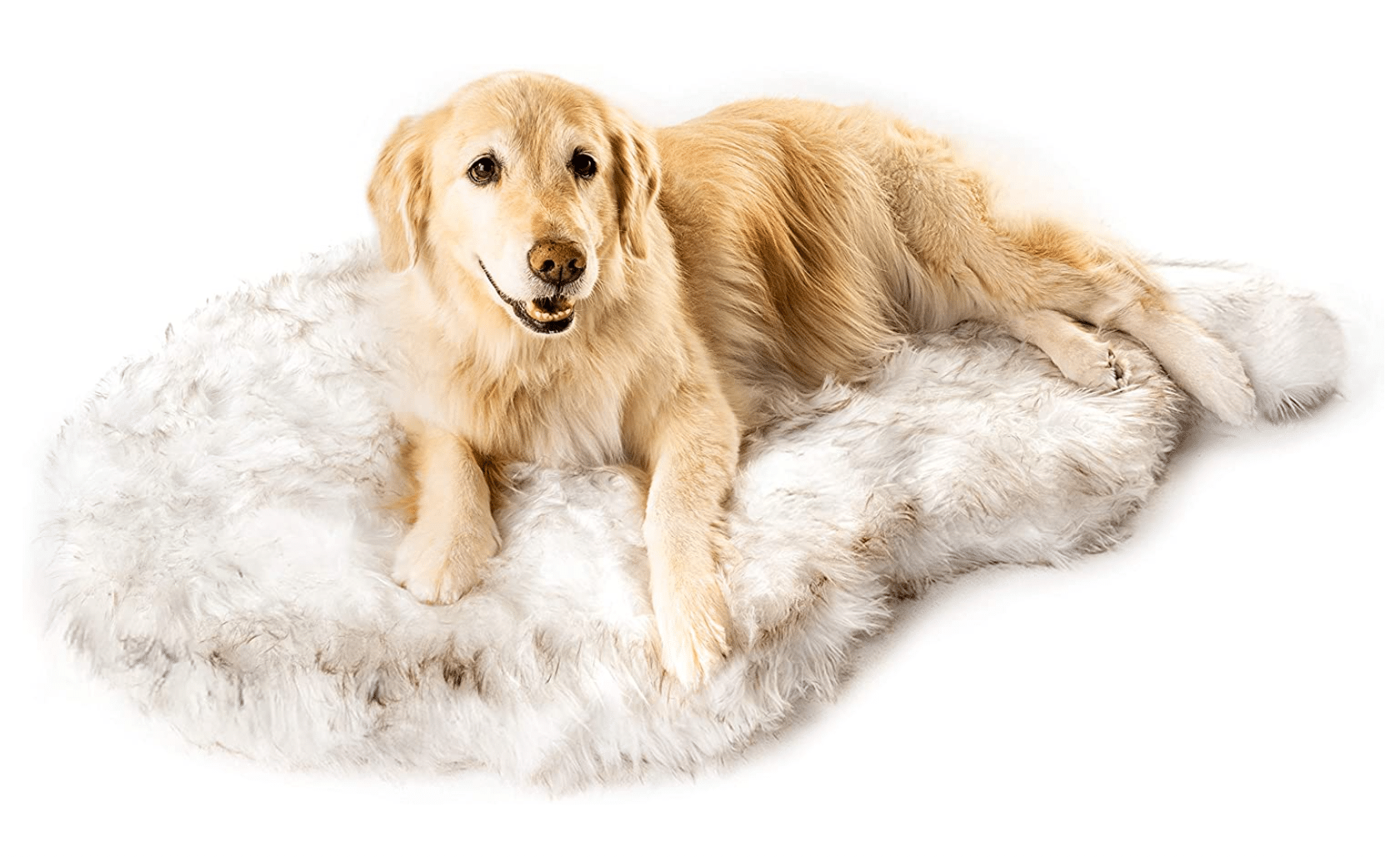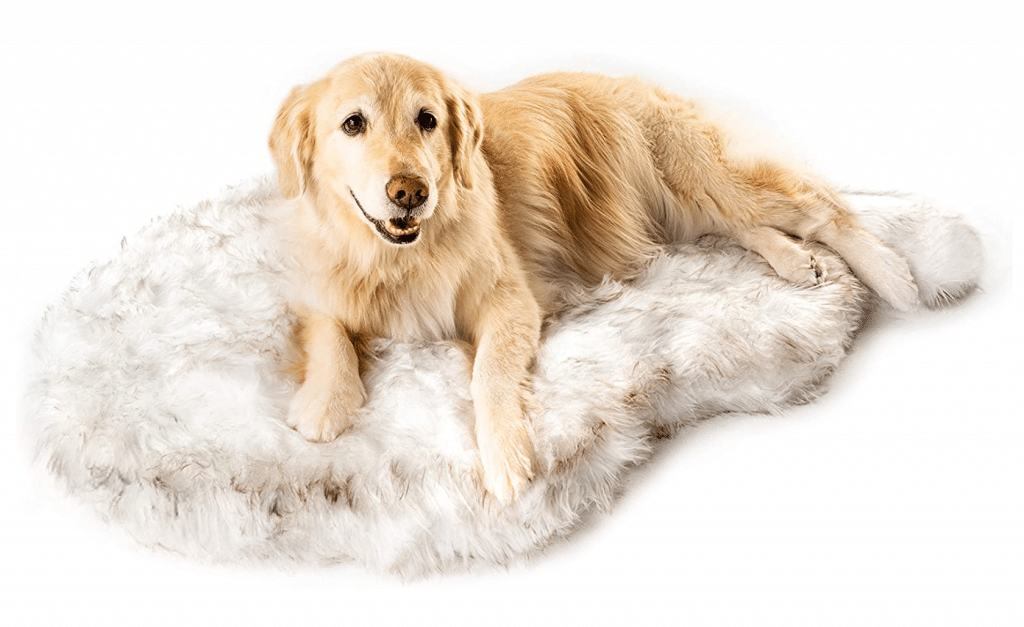 In our home, we always have a "place." This is a spot where the dog knows that he is at home and safe. It's a great command because then your dog should go to that place, no matter what is happening in the house. And since we recently remodeled out home, I wanted a new "place" that fit with our decor. This dog bed is so beautiful, I won't mind having it in my living room!
Order here: Puprug Faux Fur Memory Foam Orthopedic Dog Bed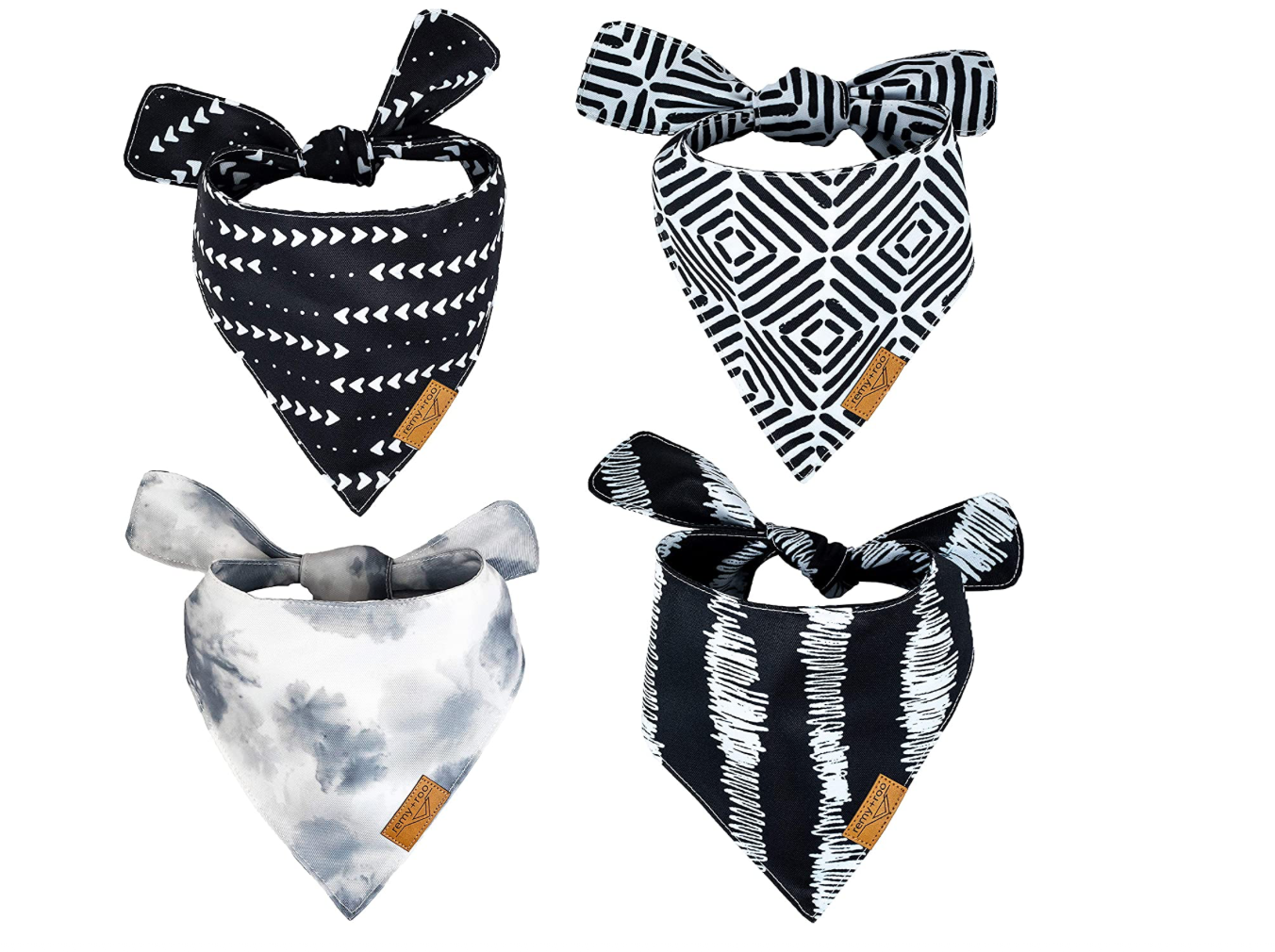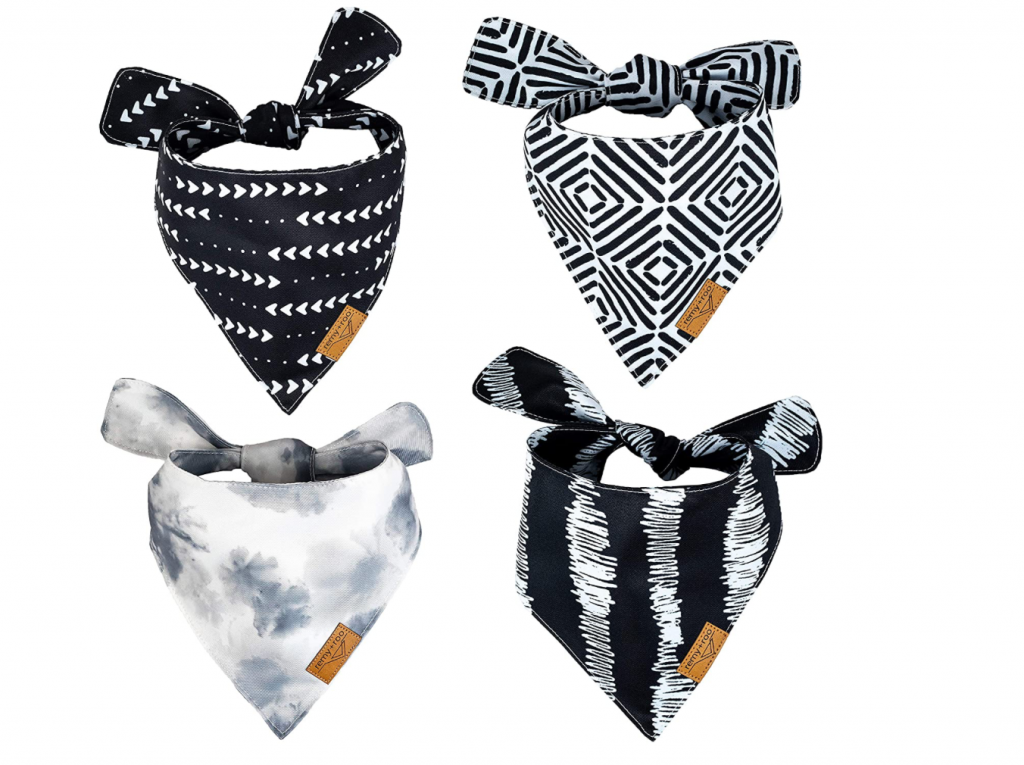 How cute are these bandanas? Playtime will look even cuter in these! There are so many choices on Amazon! And some for every holiday. Order these stylish bandanas here: Remy+Roo Dog Bandanas – 4 Pack | Monochrome Set.
And to find even more options with the best deals, be sure to search through my Amazon Storefront link: Amber's Amazon Storefront
Puppy Must Haves: Treats and Food
For our dog food, we actually purchase a specialty dog food that's not available on Amazon. And since I'm trying to make this easy for new puppy parents, I won't complicate things with recommending something else that we don't actually use. The name of the dog food that we use is called Life's Abundance, and it's easily searchable on Google. However, for dog treats, we love small training treats! Puppies should have very little other food besides their dog food. So treats should be very small and given sparingly.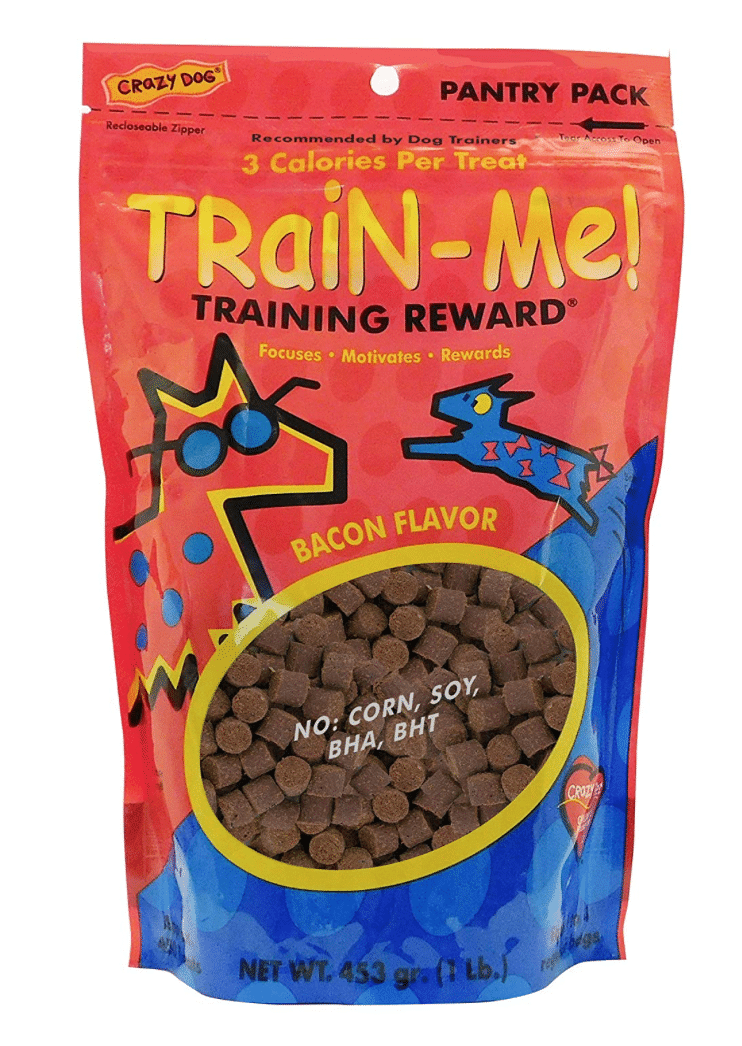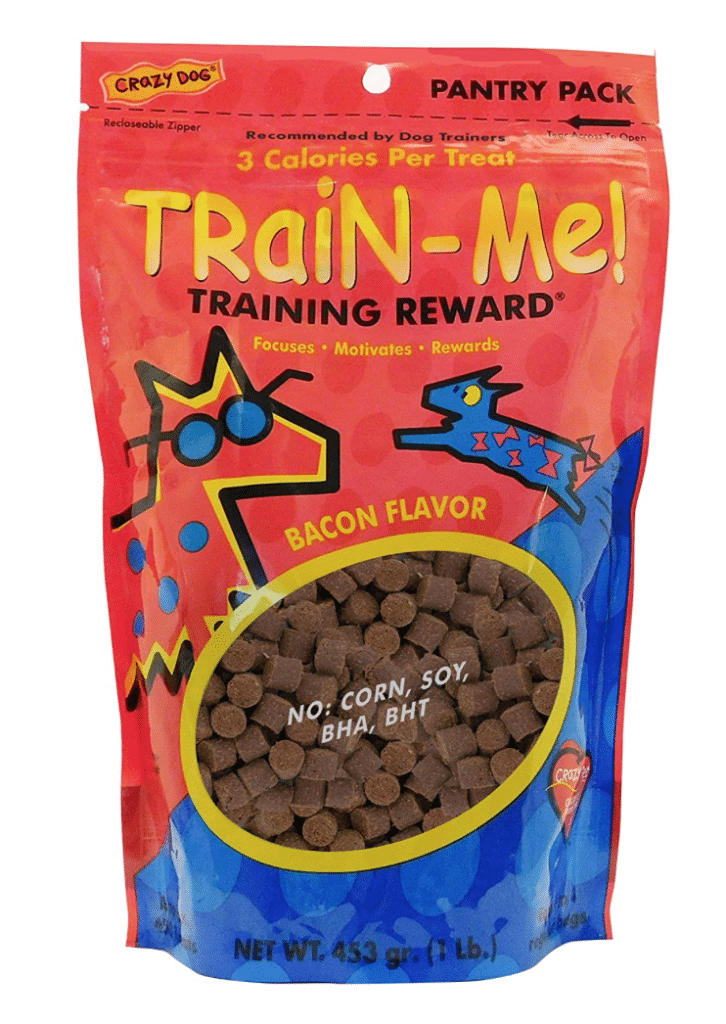 These treats are small and easily digestible for puppies! Start working on "sit" and "stay" with these tiny treats. Order here: Crazy Dog Train-Me! Training Reward Dog Treats.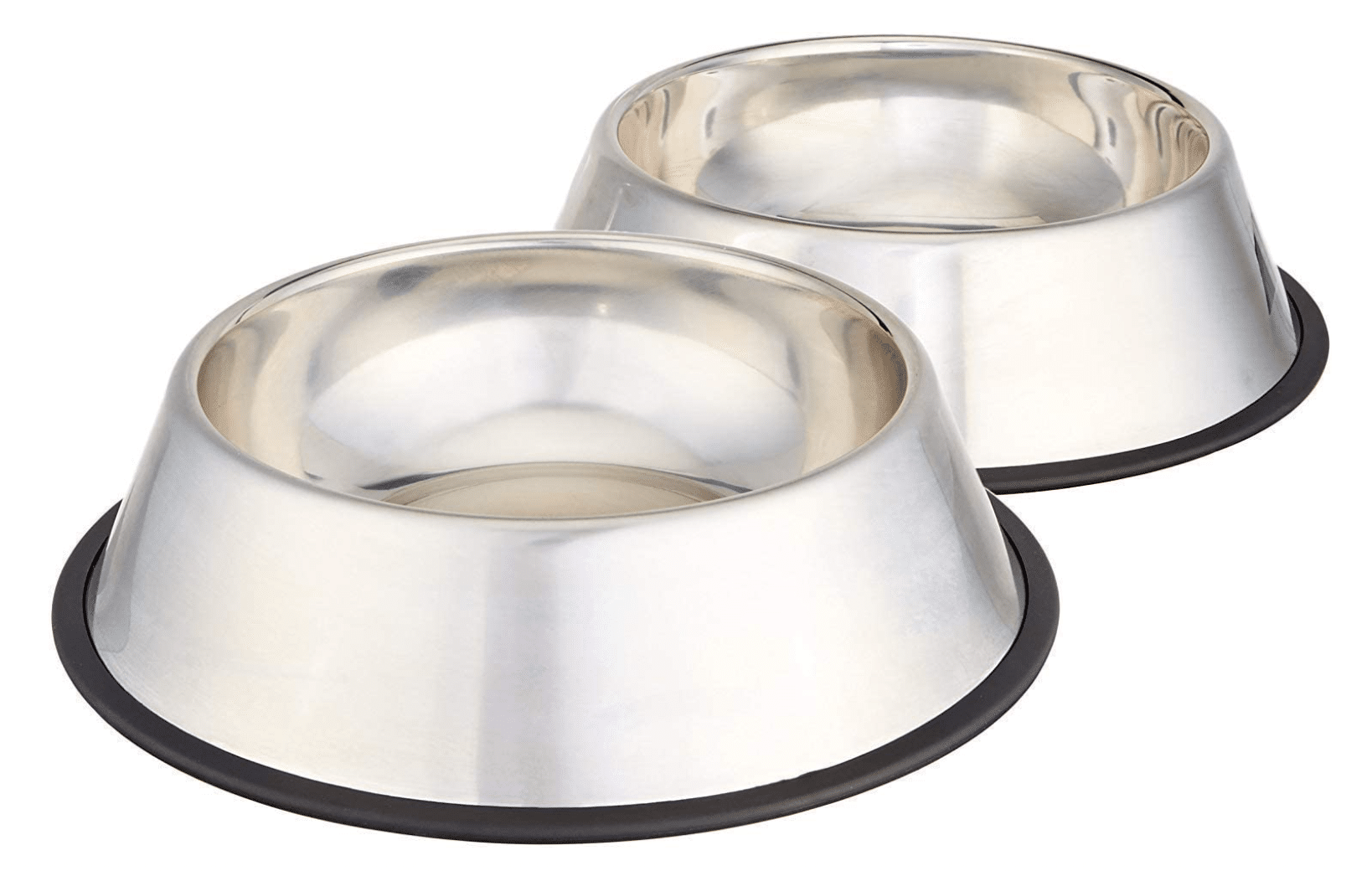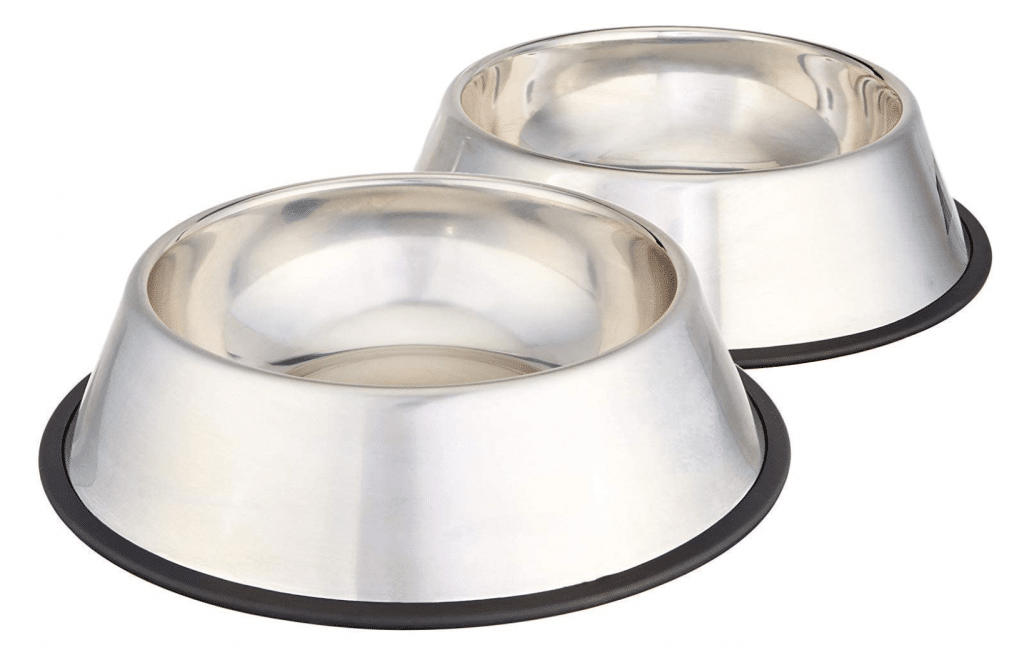 For feeding bowls, you can't beat these affordable AmazonBasics Stainless Steel Pet Bowls. They are priced right, and easily washable!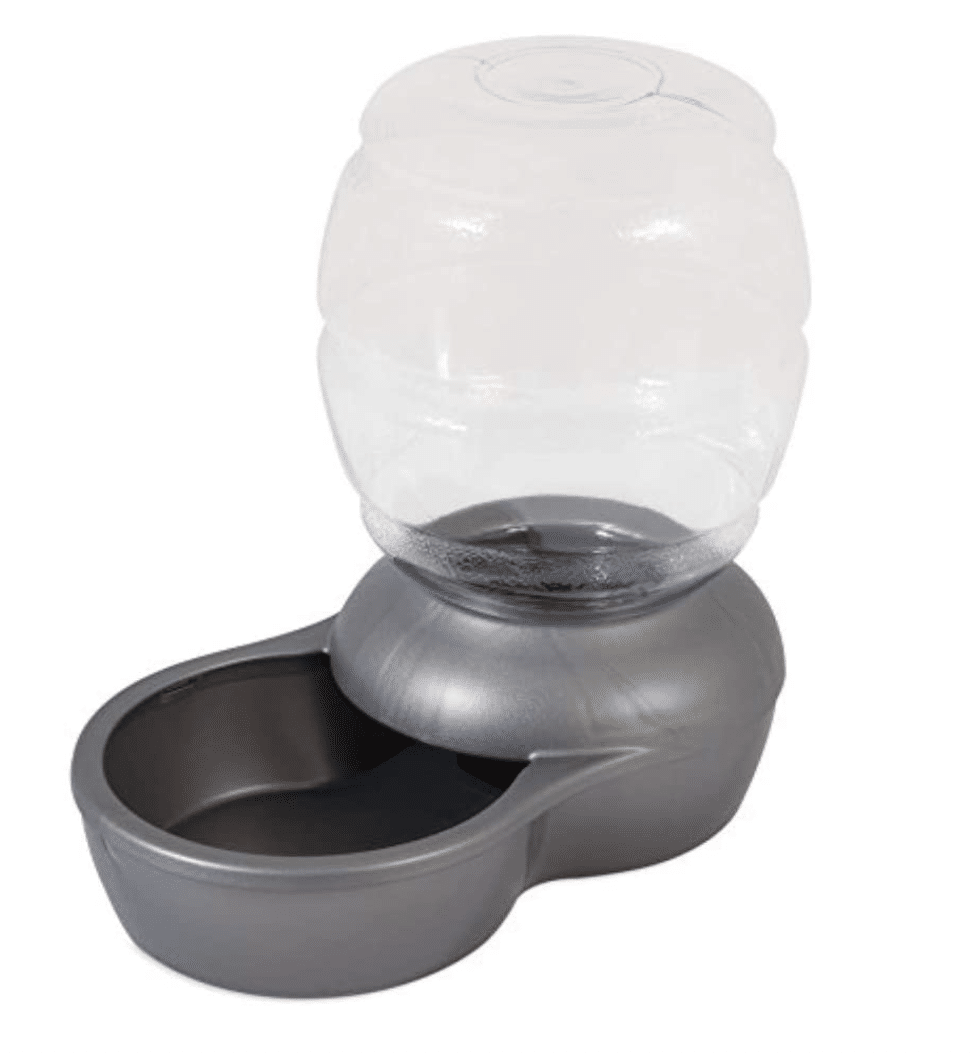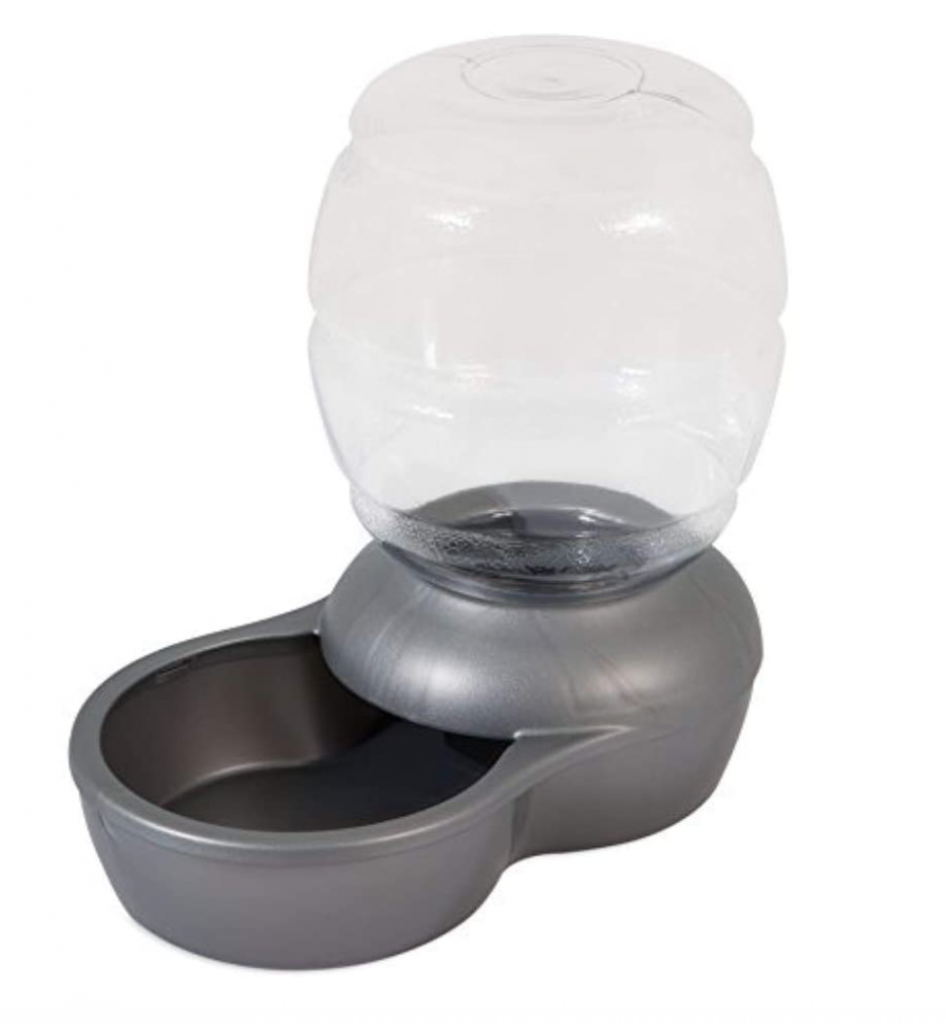 For food, you should never use an automatic dispenser because puppies will overeat easily. However, for water, with some supervision, you can use an automatic water dispense. This one has antimicrobial coating, which I love! Order here: Petmate Replendish Gravity Waterer w/ Microban.
Enjoy your new puppy!
Puppies are a lot of work, but they are also so much fun! This may seem like a short list of essentials, but you really need less than you think. You'll also need a simple leash and a collar, but your puppy should most likely come home with these items. Don't overwhelm your new dog with a bunch of things it doesn't need. Your new puppy needs love and attention more than anything you can order on Amazon. Get lots of snuggles in while they are still little!
You may also like:
Should I Get a Puppy? A Simple Checklist
You May Also Like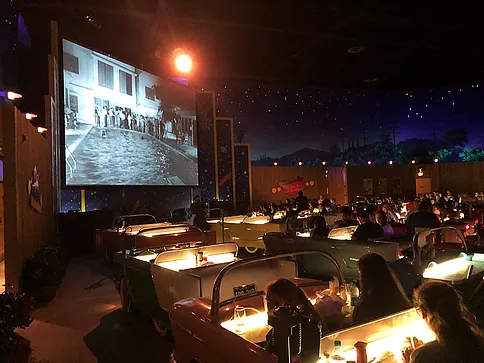 February 20, 2018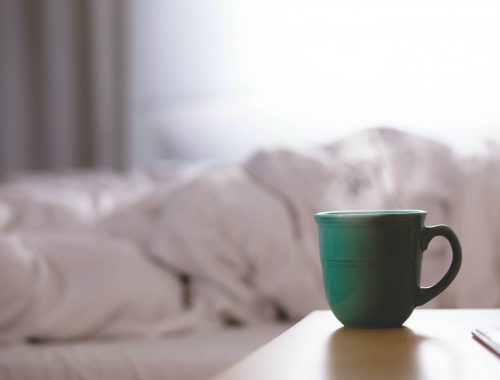 October 28, 2021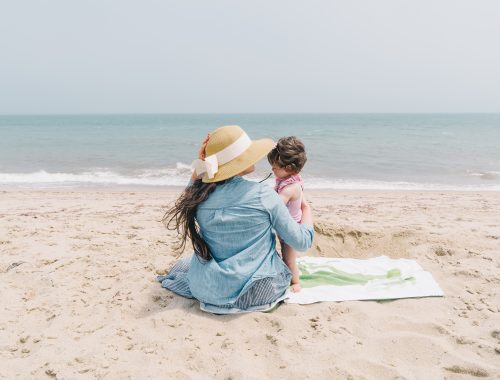 May 20, 2021