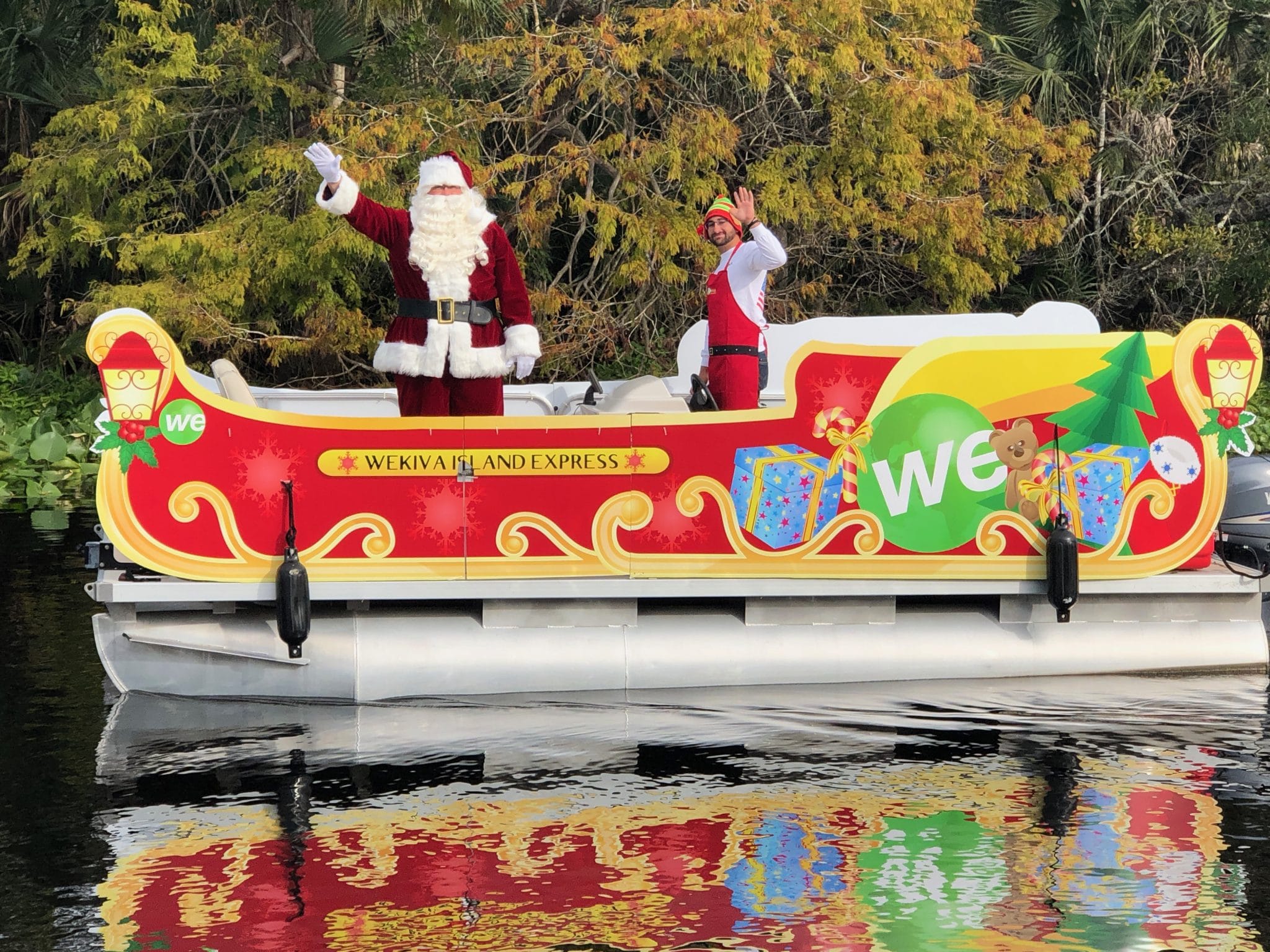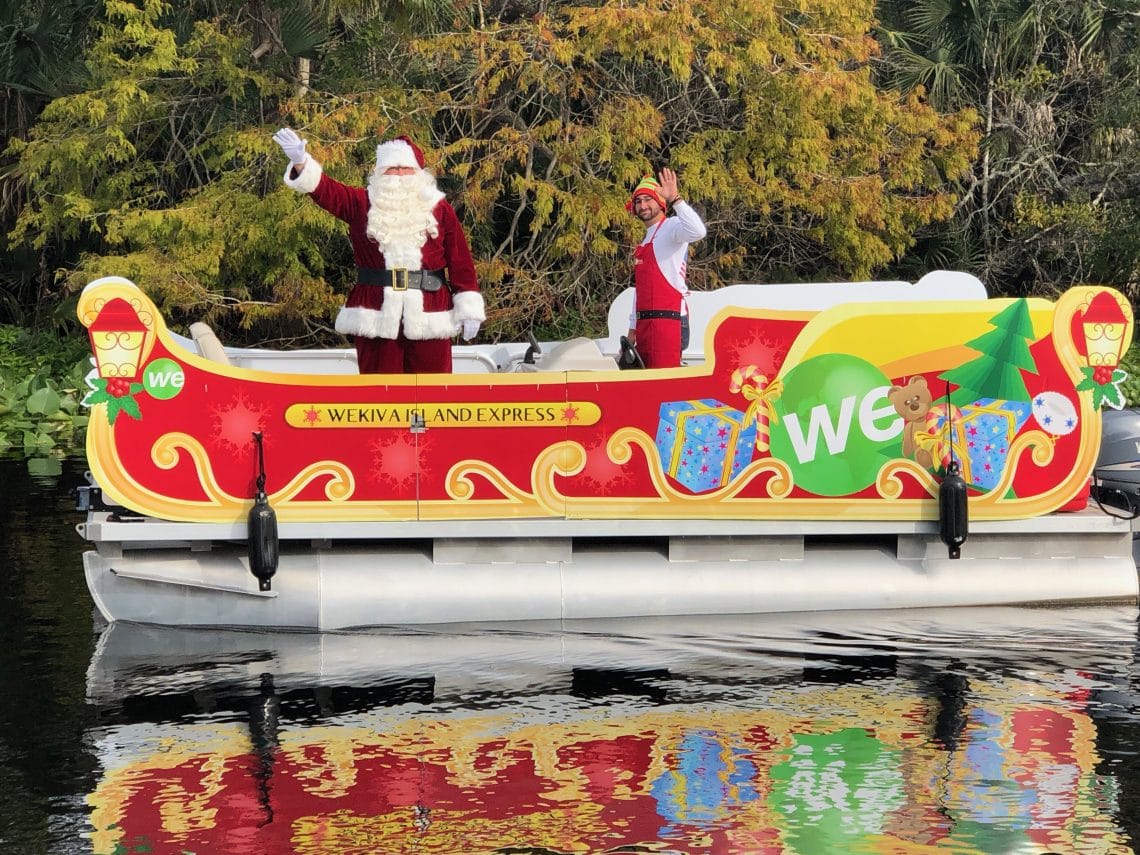 Wekiva Island Winter Wonderland: Unique Florida Holidays
December 6, 2019
Sharing is caring!
Where can you find snow and crystal clear Florida springs? Wekiva Island Winter Wonderland is back this year with even more winter fun! Of course, we've enjoyed kayaking as a family in the past at Wekiva Island. And now, we were invited to check out the winter fun! We went for a "sleigh ride," went sled riding, and enjoyed some Florida snow. This is such a unique Central Florida opportunity to integrate nature and the holidays. Getting back to natural Florida while enjoying this Winter Wonderland is a uniquely Florida experience that you don't want to miss.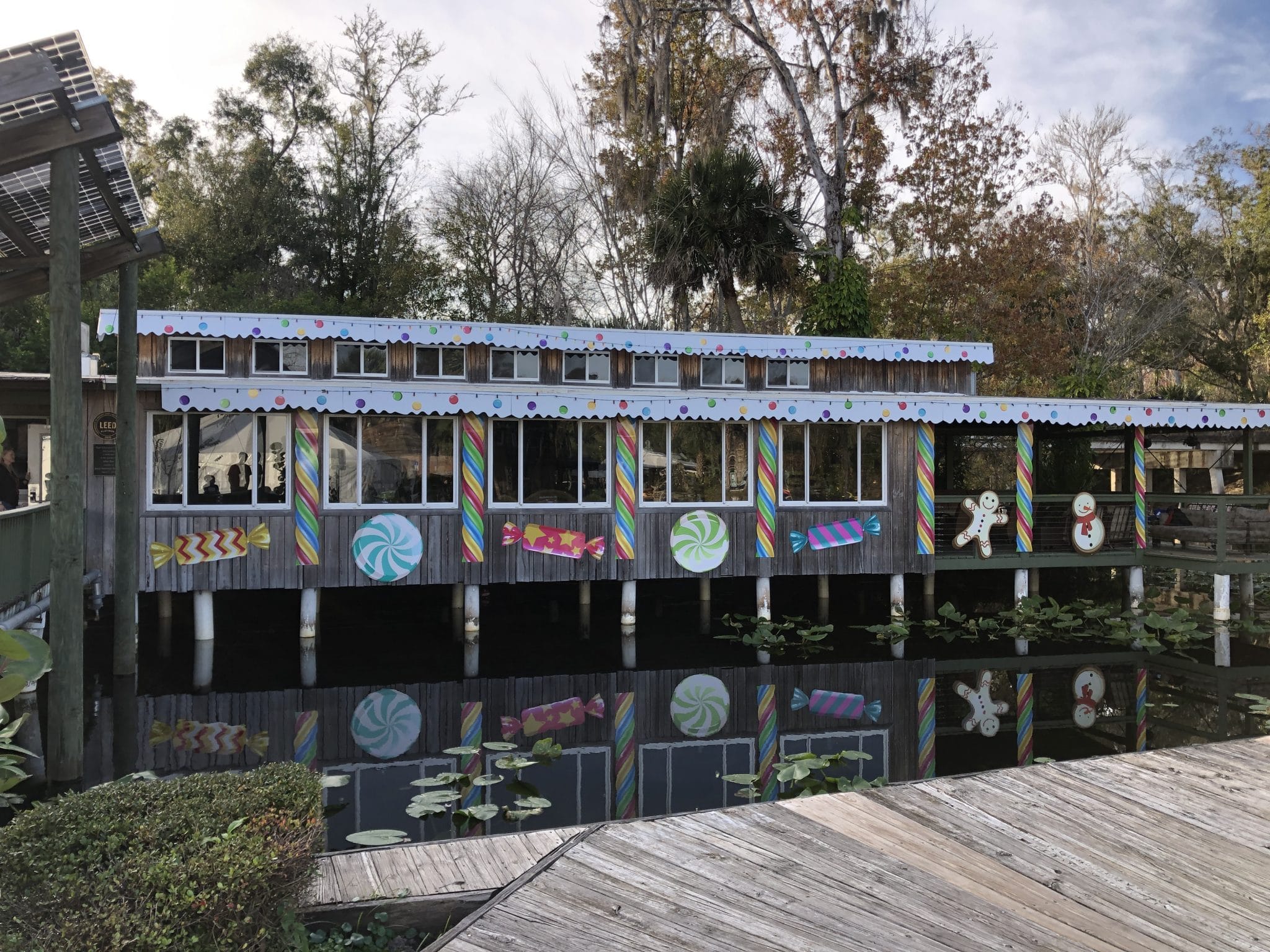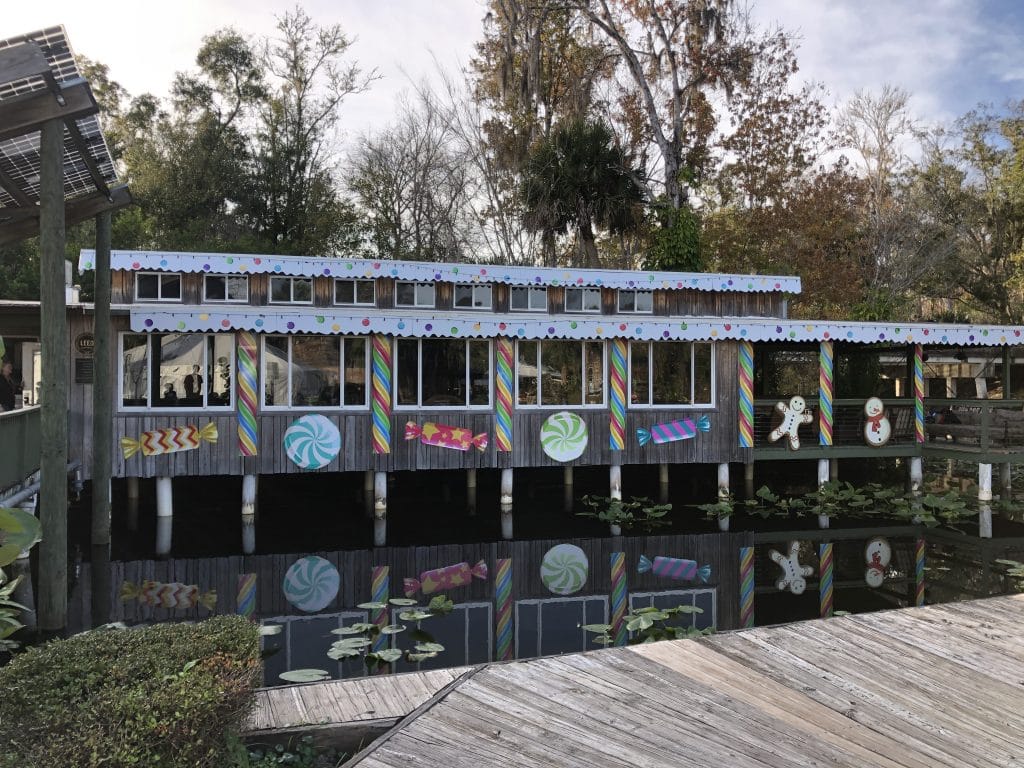 There's so much to love at Wekiva Island Winter Wonderland! Check out the official press release for more information:
ORLANDO, Fla. (November 4, 2019) — Lights will glitter. People will be bustling about for the perfect gift. Tidings of cheer will ring through the air. Central Florida will soon be wrapped up in the holiday spirit, but one thing will likely be missing.
Snow.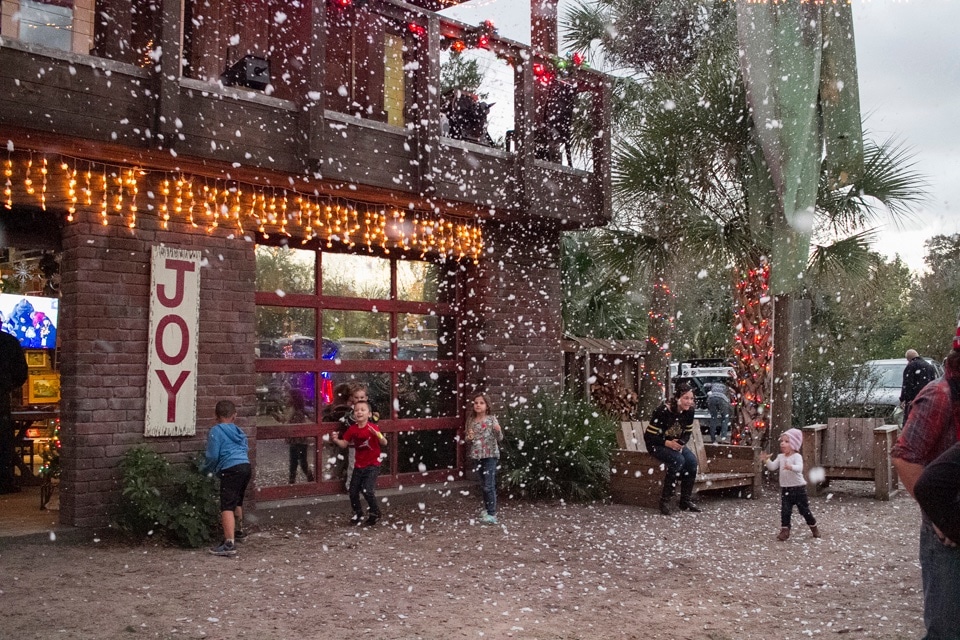 Not at Wekiva Island. The Island will truly deliver on all elements of the holiday season with its Winter Wonderland celebration from November 29 to January 1. The anticipated annual event, in its fourth year, includes a real snow slide and snow flurries daily, visits from Santa and other beloved holiday characters, fun special events and thousands of holiday lights.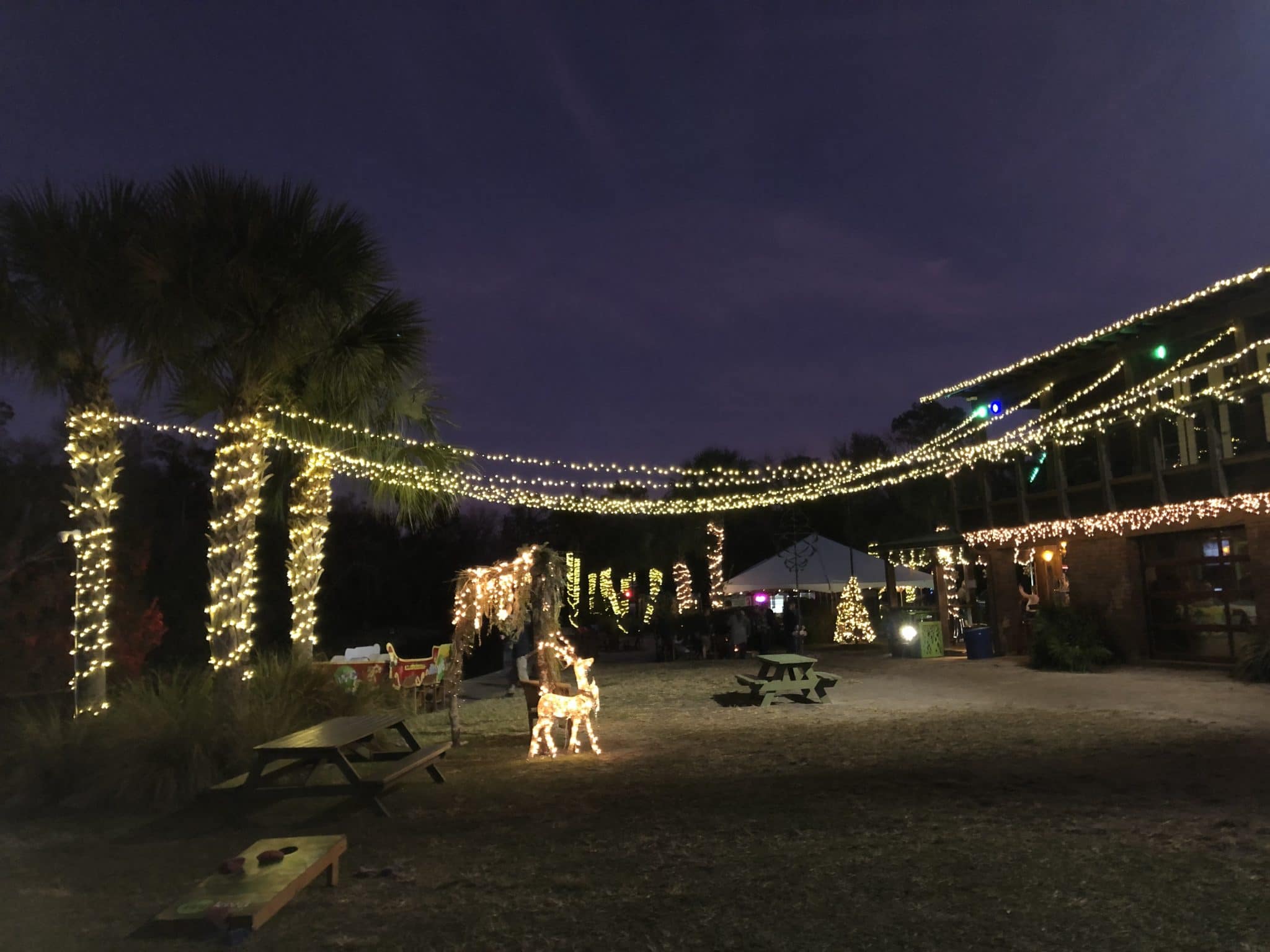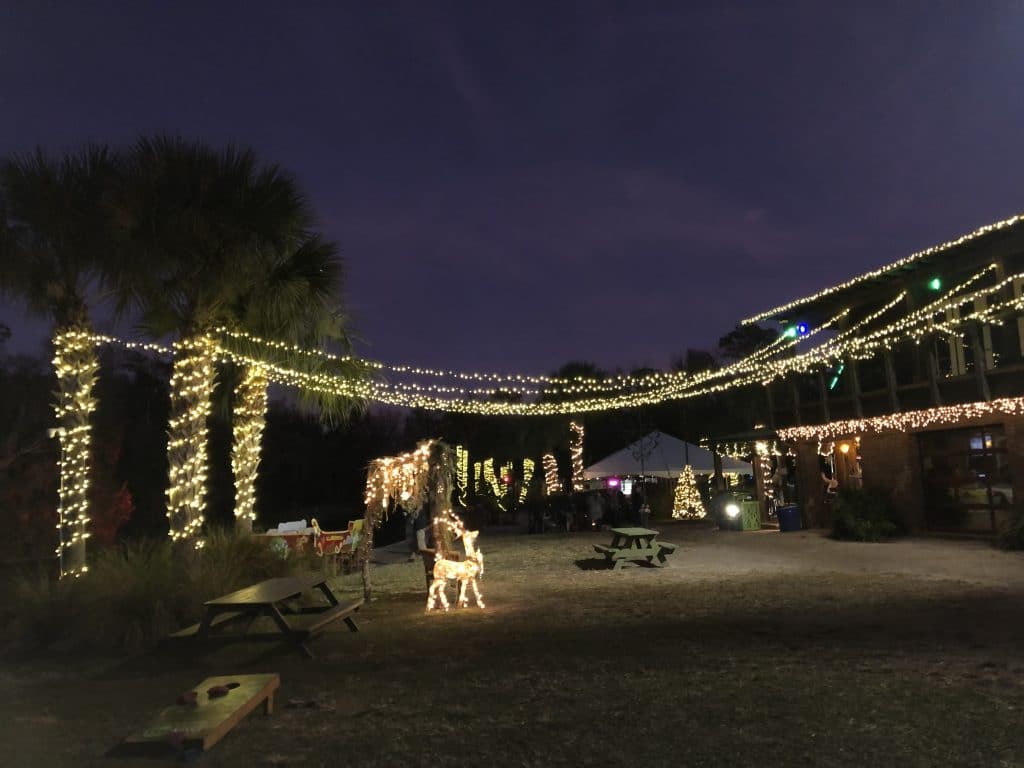 "This event has grown from a simple boat parade into a holiday tradition people really look forward to," said Carrie Vanderhoef, manager. "We're happy we can be part of making it truly feel like the holidays for people in Central Florida, and we're honored to be part of their memories of the season."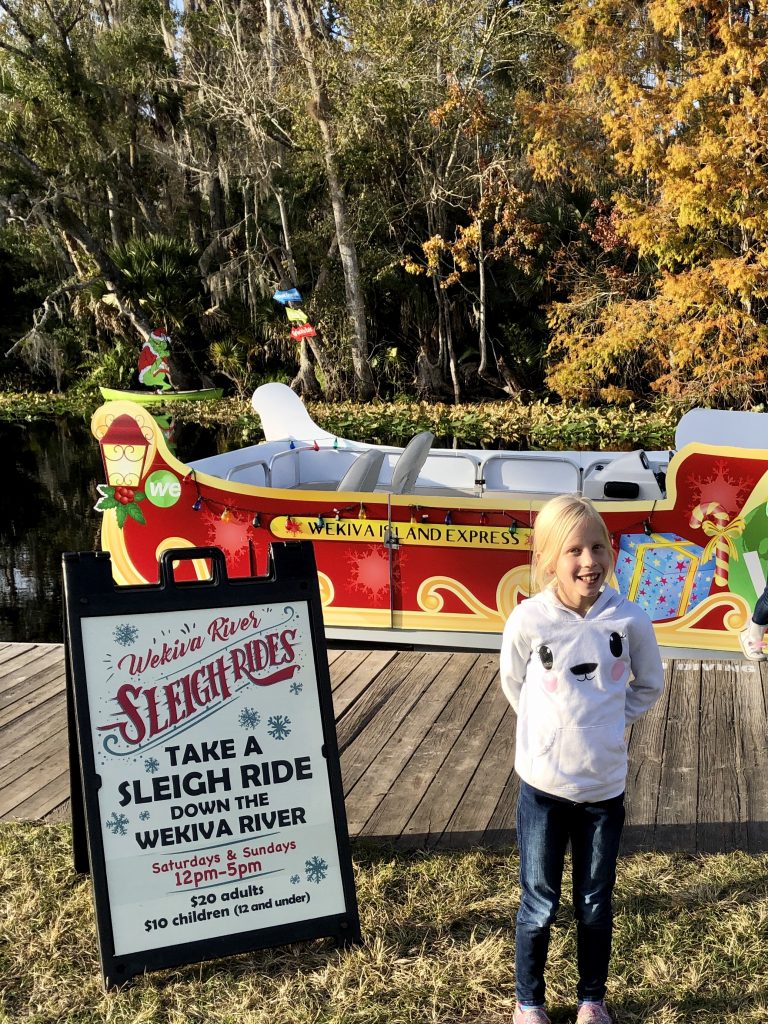 What can you expect at Wekiva Island Winter Wonderland?
In addition to daily snow flurries and access to the real snow slide, weekends at Winter Wonderland are full of activities. In fact, Santa and Mrs. Claus will visit every Friday, Saturday and Sunday until Christmas, and guests can also take boat "sleigh" rides down the river. Additionally, special characters, including The Grinch and Buddy the Elf, as well as holiday stilt walkers and face painters will also make appearances on select Saturdays and Sundays. Finally, there will be a free outdoor holiday movie on select Saturdays.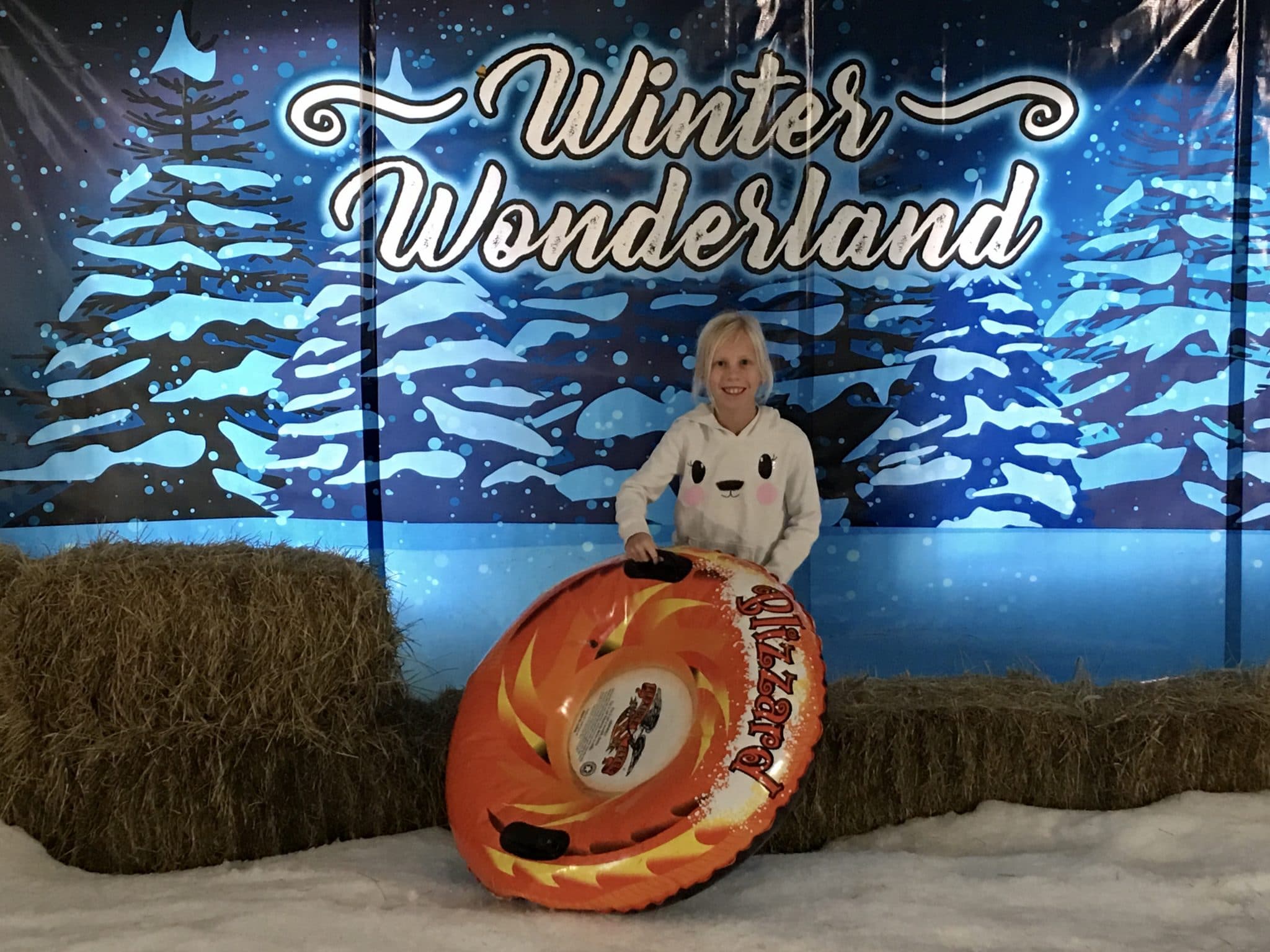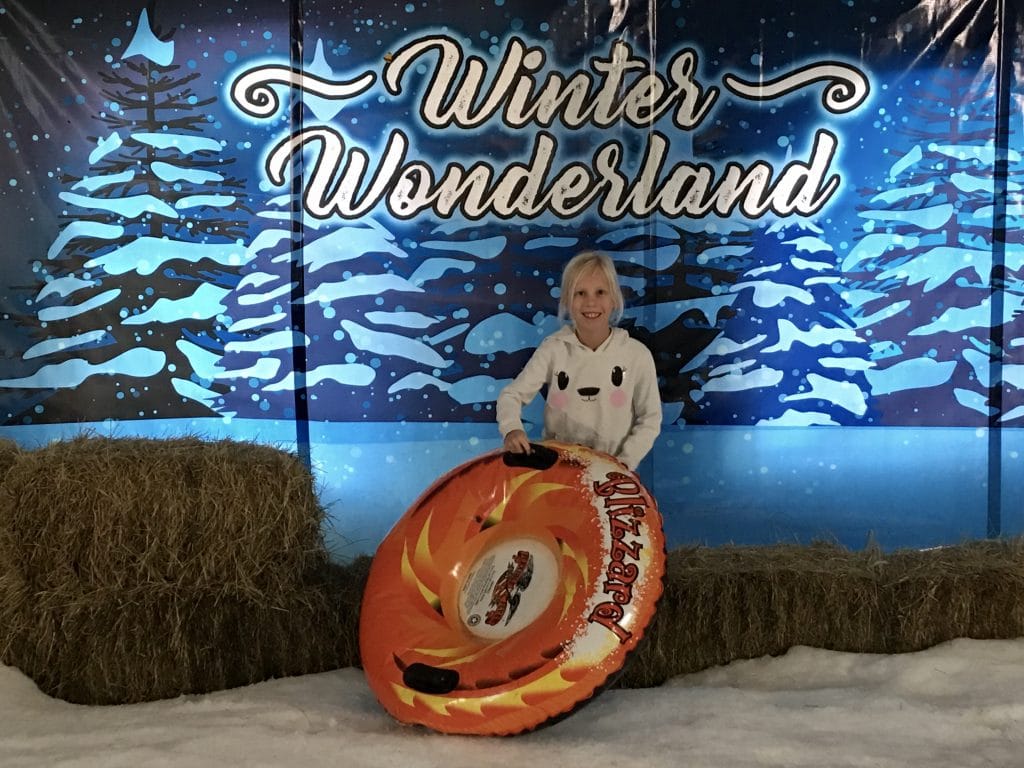 Also, guests can decorate ornaments on Monday nights and enjoy sip and shop events throughout the season. Wekiva Island even offers free gift wrapping on ALL gifts, allowing guests to grab a drink and relax while they wait.
Additionally, Winter Wonderland features several special events:
Breakfast with Santa—Bring the entire family out to the Island for a chance to meet the main man himself, and enjoy a delicious, satisfying breakfast. 9 a.m. to noon Dec. 15, $12.95 for adults, $7.95 for children 10 and younger.
Reindeer feed kit workshop—Create a special reindeer feed kit, with Santa as your helper. Complimentary hot cocoa and popcorn will be served. 6 to 8 p.m. Dec. 18, $10/kit.
VIP Winter Wonderland Party—Join the Island's holiday party on Dec. 21, when the Island will only be open to ticketholders. Enjoy beer and wine, gourmet food, live music and more, benefitting the CARE Foundation. 7 to 11 p.m. Dec. 21, $50 for singles, $90 for couples and $20 for children 10 and younger.
New Year's Day Brunch—Start your 2020 off the right way. Enjoy a delicious selection of brunch items with river views. 10 a.m. to 1 p.m. Jan. 1, $13.95 for adults, $8.95 for children 10 and younger.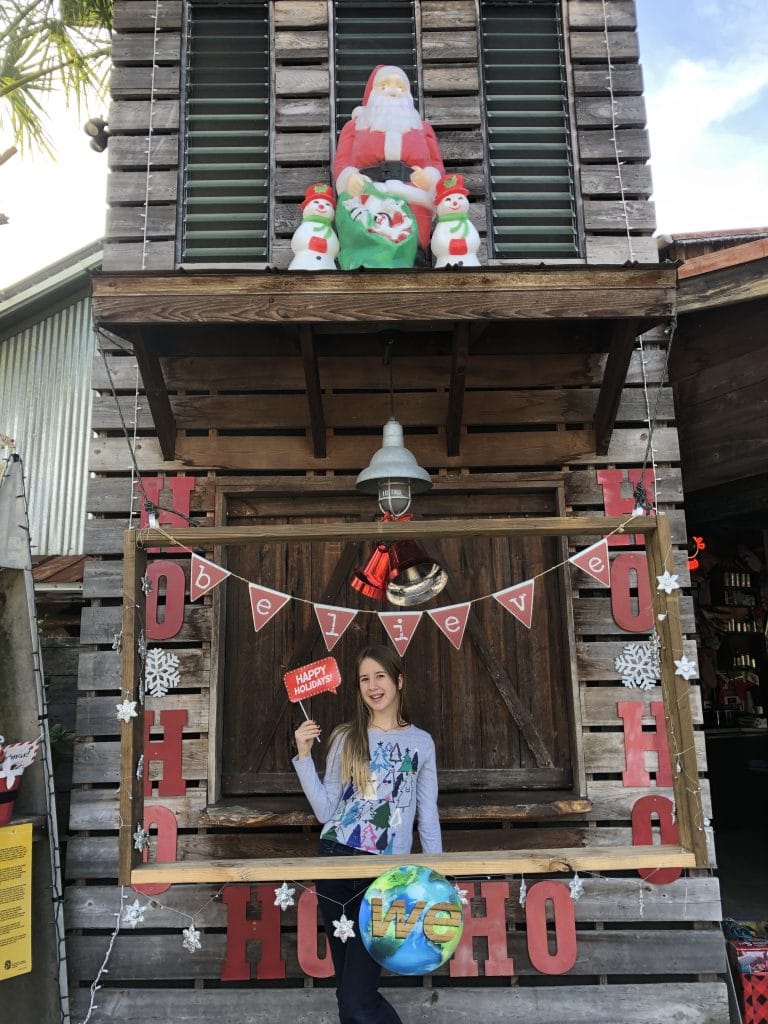 Finally, as a way to give back, Wekiva Island will also be filling canoes with toys to donate to Toys for Tots.
Winter Wonderland is free and open to the public. Tickets for the snow slide are $10 for unlimited rides on the weekends and $7 for unlimited rides during the week.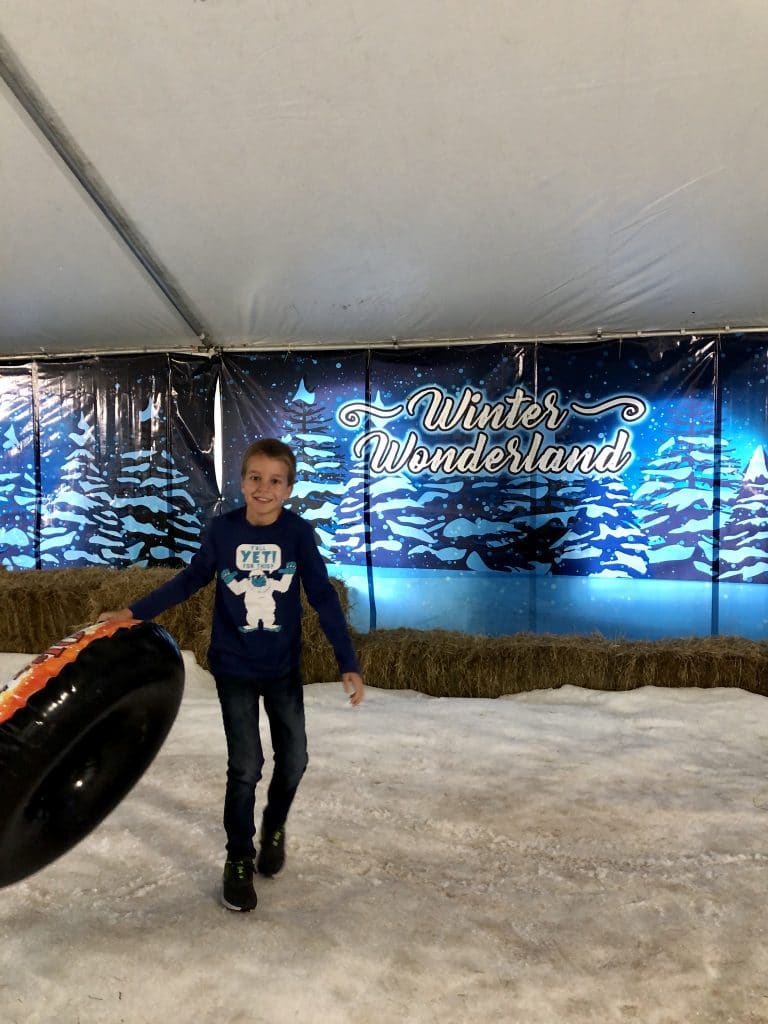 We really enjoyed our time at Wekiva Island! It was so peaceful and beautiful to take a boat/sleigh ride down the river. We saw lots of birds, turtles, and of course, alligators! This is a beautiful time of year to spend time outside in Florida's nature. When we were boating down the Wekiva River, it was so hard to believe that the hustle and bustle of the city was so close by. It's an easy and unique way to get back to nature during a beautiful time of year in Florida. At Wekiva Island, you can go sled riding, kayaking, and enjoy time as a family in a Winter Wonderland!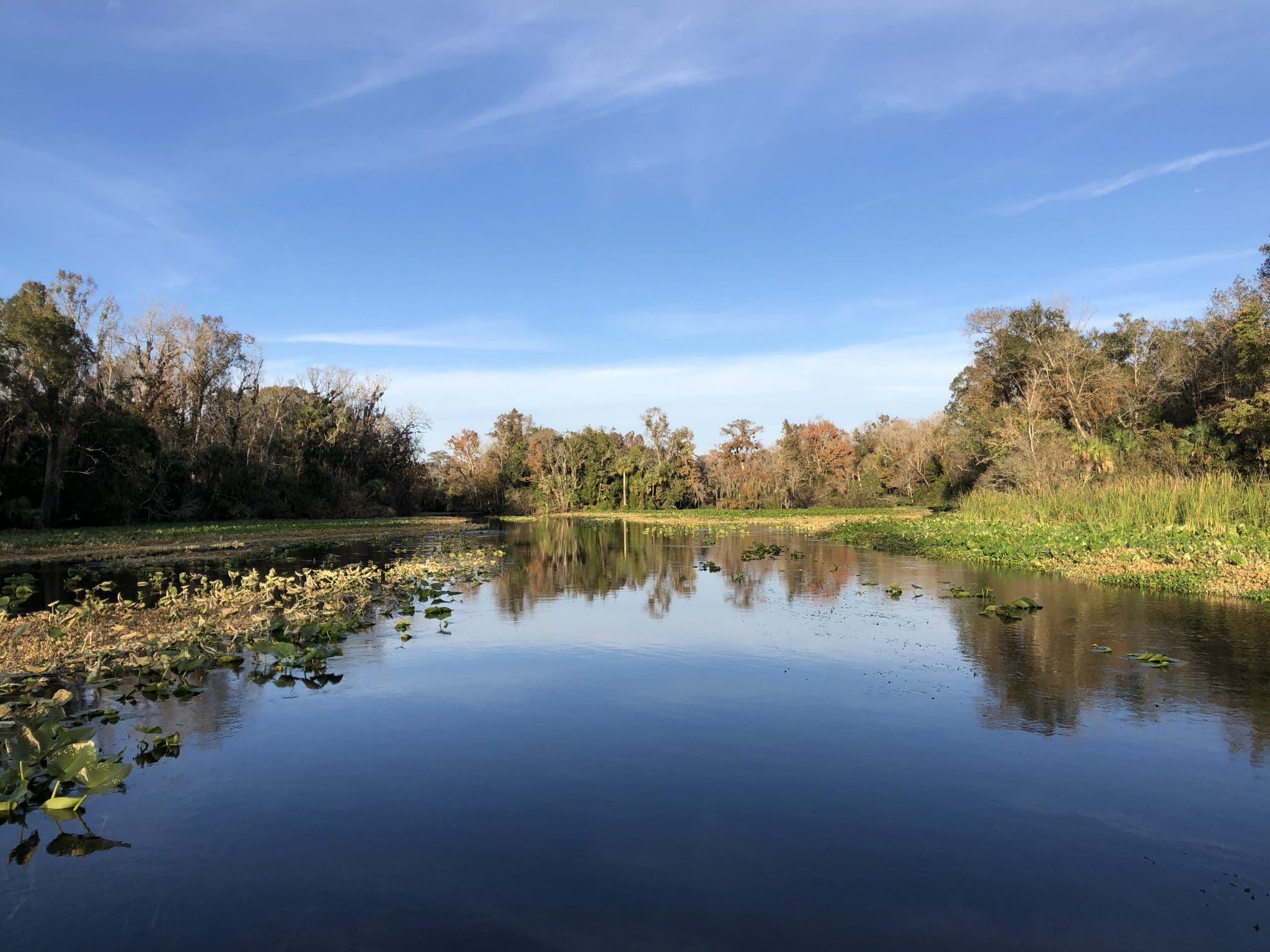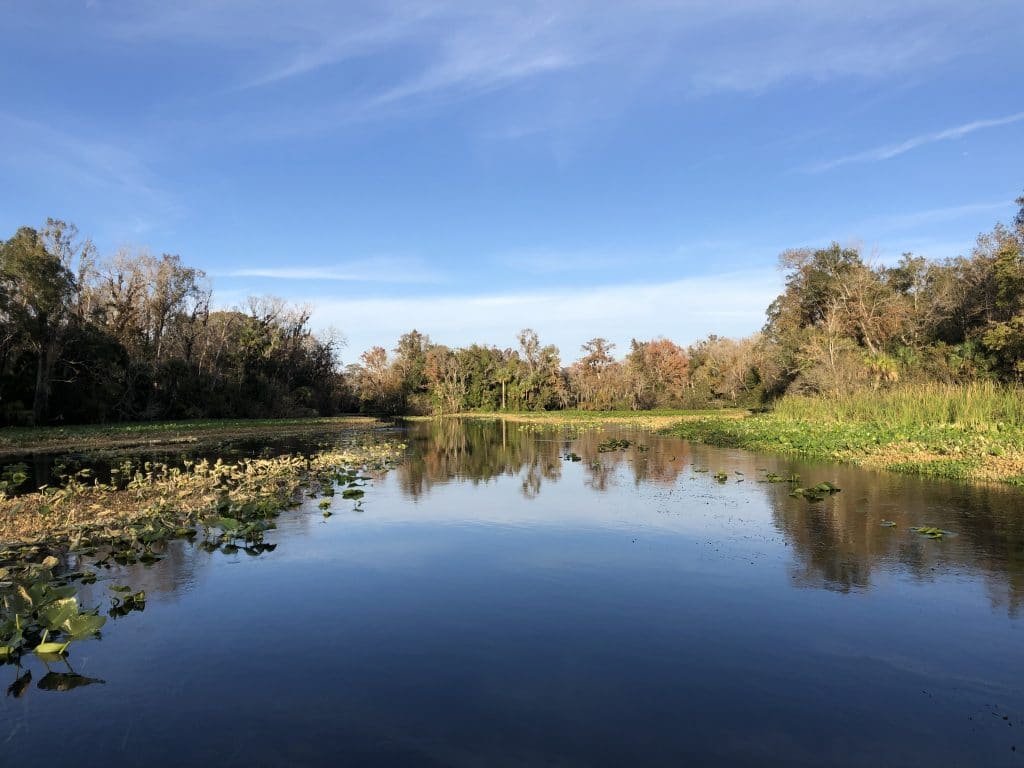 You May Also Like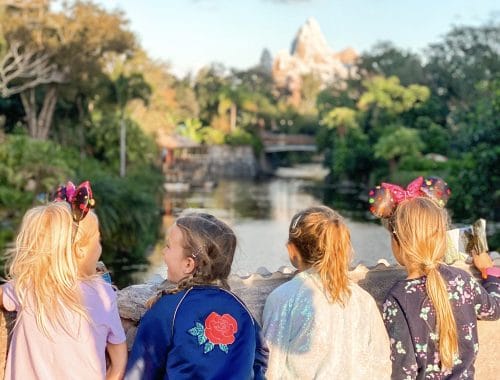 January 24, 2020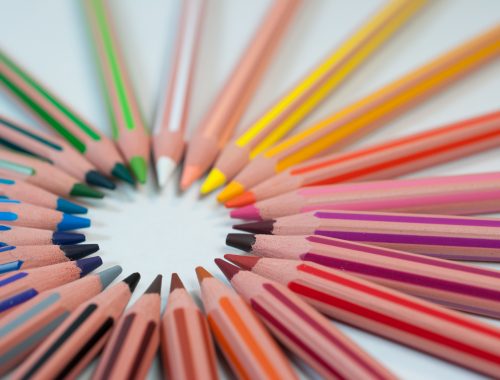 October 8, 2019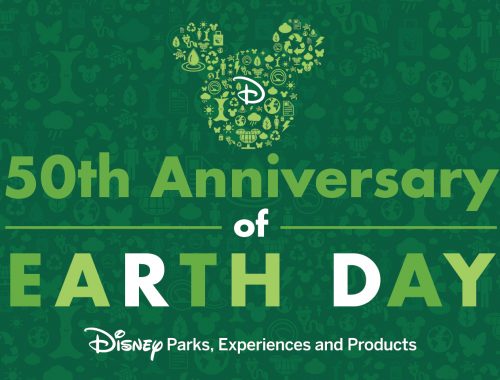 April 22, 2020