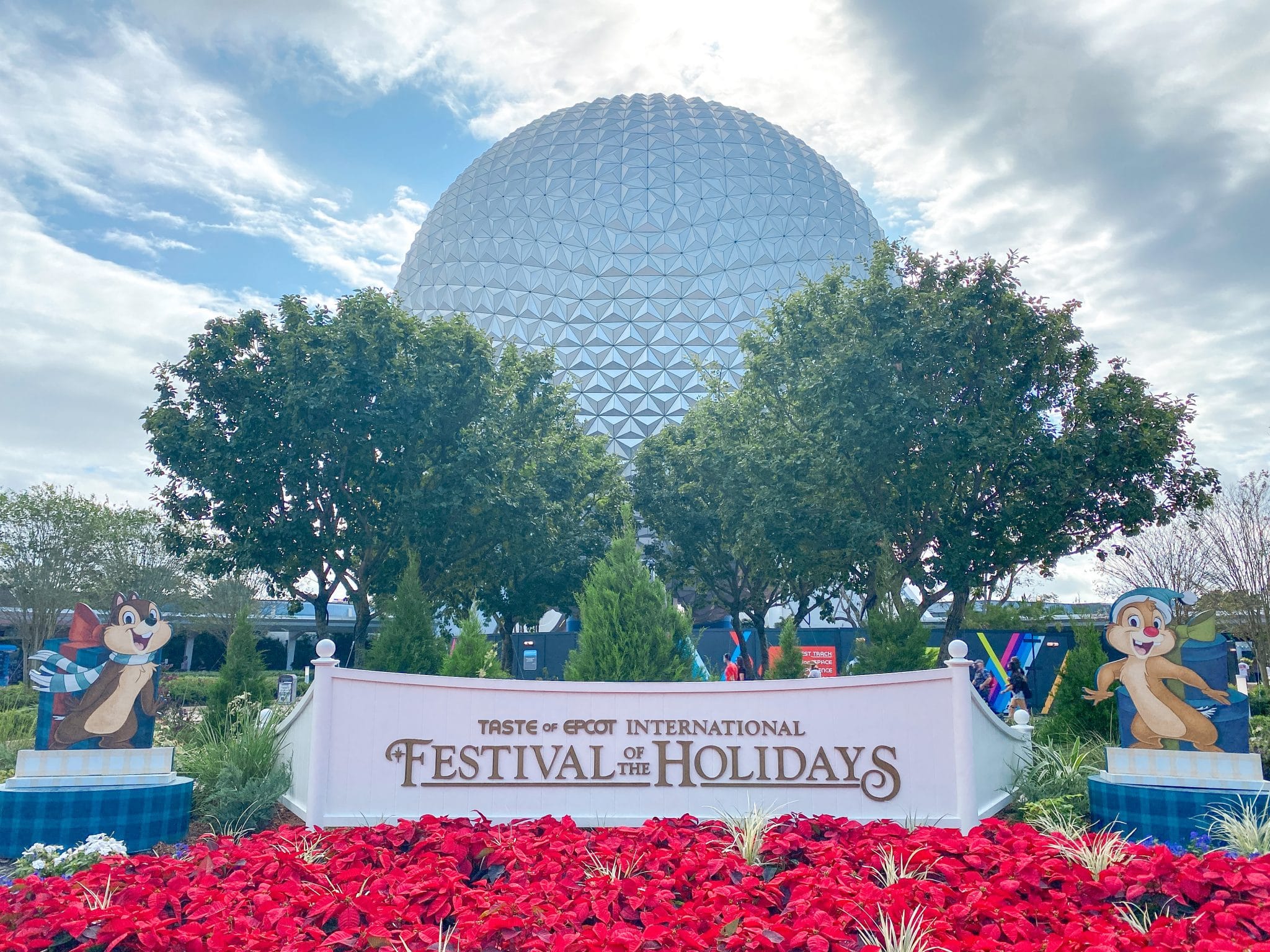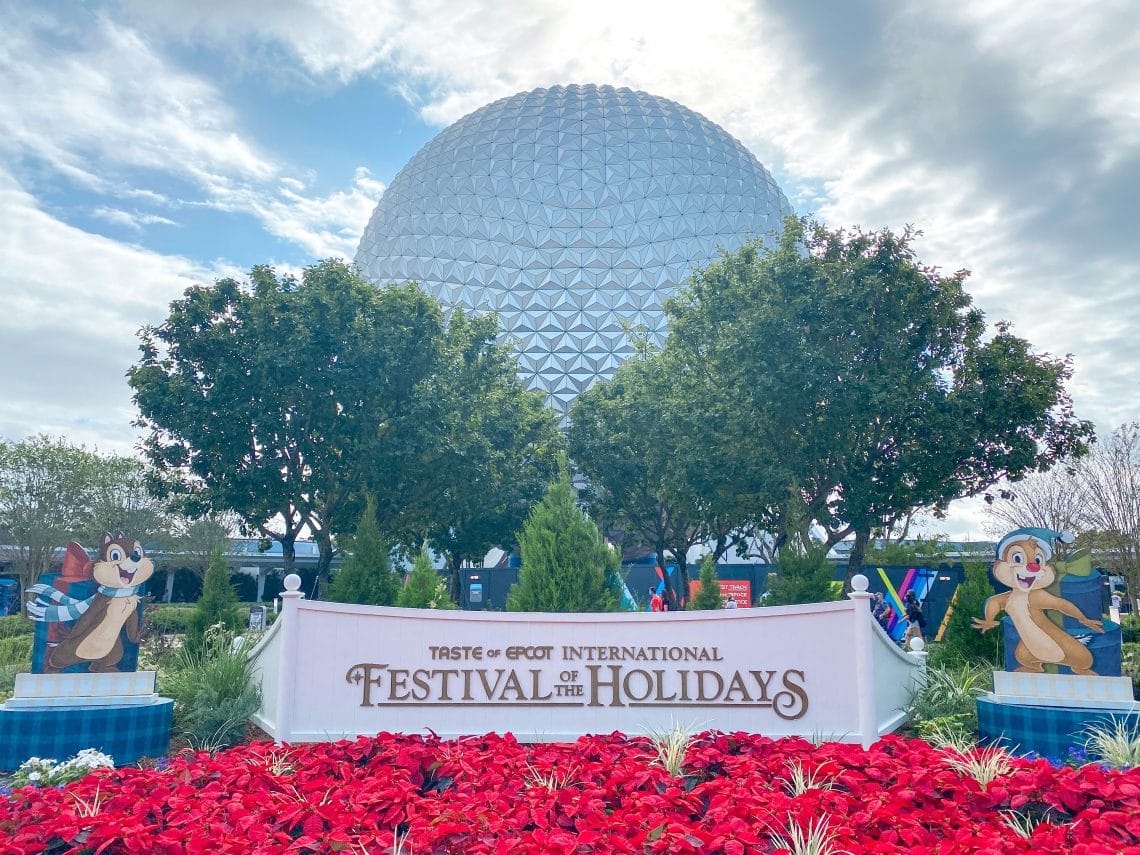 Epcot International Festival of the Holidays Complete Guide
December 1, 2020
Sharing is caring!
The holidays are my favorite time of the year at Disney World. And this year, we need this holiday cheer more than ever. All of the Disney Parks are amazing during the holidays. And I know you enjoyed my guide to Magic Kingdom at the holidays. But Epcot will always hold a special place in my heart. In fact, it has my favorite show at all of Disney! It has a Cookie Stroll! And it has holiday characters! What more could you ask for? Keep reading for your complete guide to the Epcot International Festival of the Holidays.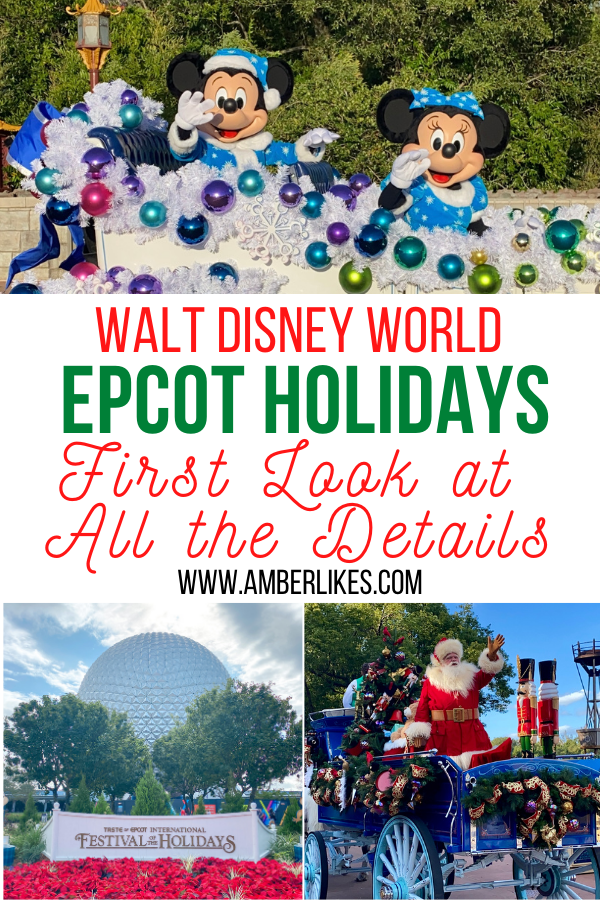 What Can You Expect at this Festival?
We love to travel! But traveling around the Epcot World Showcase is a lot like traveling around the world. And it's a heck of a lot easier to travel around the World Showcase than it is to travel around the world with kids. But during the holidays, traveling around the world is even more special. During the Epcot International Festival of the Holidays, you can enjoy the holiday traditions of 11 World Showcase countries.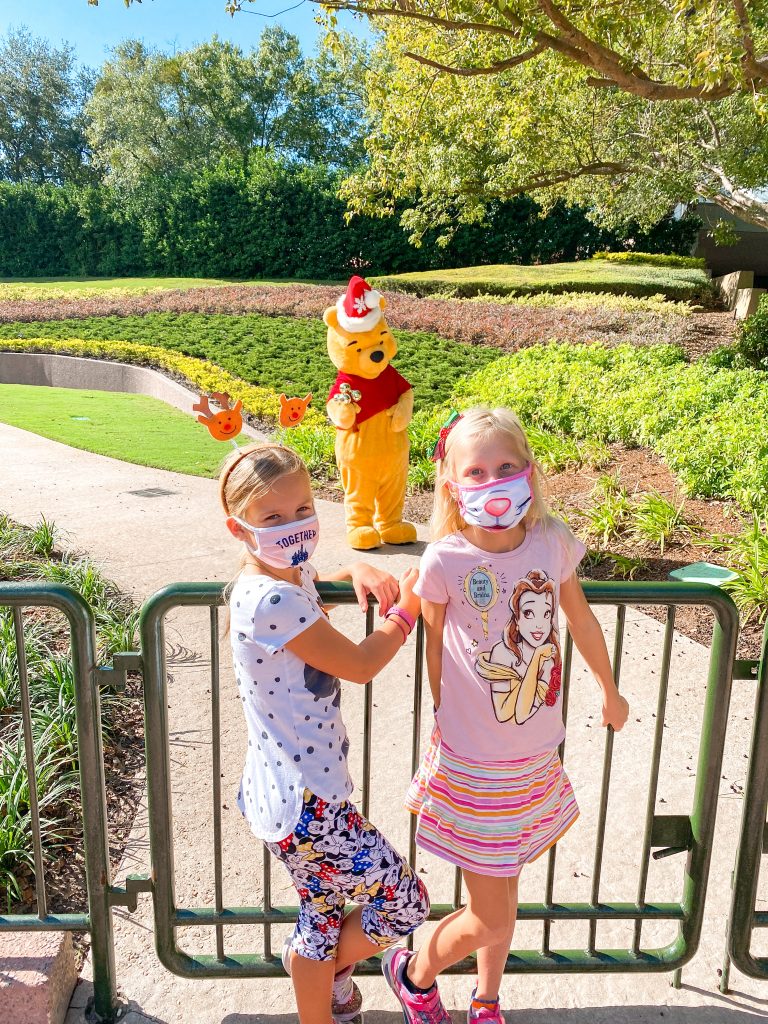 You can also enjoy these special holiday events and experiences:
Holiday Cookie Stroll
Entertainment with Tinsel Time Tunes
Holiday Promenades
Gingerbread Capital City
Olaf's Holiday Tradition Expedition
Holiday Kitchens
There are lots of activities for kids, adults, and everyone in between! And at the Epcot International Festival of the Holidays, there are new tastes, entertainment, and activities that will be sure to bring holiday joy to your family.
Holiday Cookie Stroll
Walt Disney World is well known for their amazing dining options and food creations. And the Epcot Cookie Stroll is no different! Keep reading for more information on what to expect from this experience, from the Walt Disney World website:
Grab your Festival Passport and travel through the World Showcase to find the 5 official Holiday Cookie Stroll locations. Each stop will offer a delicious dessert for purchase and a stamp for your Festival Passport. Once you've collected 5 stamps, bring your Passport to the Sweets & Treats Holiday Kitchen to receive a complimentary Peppermint Minnie Cookie!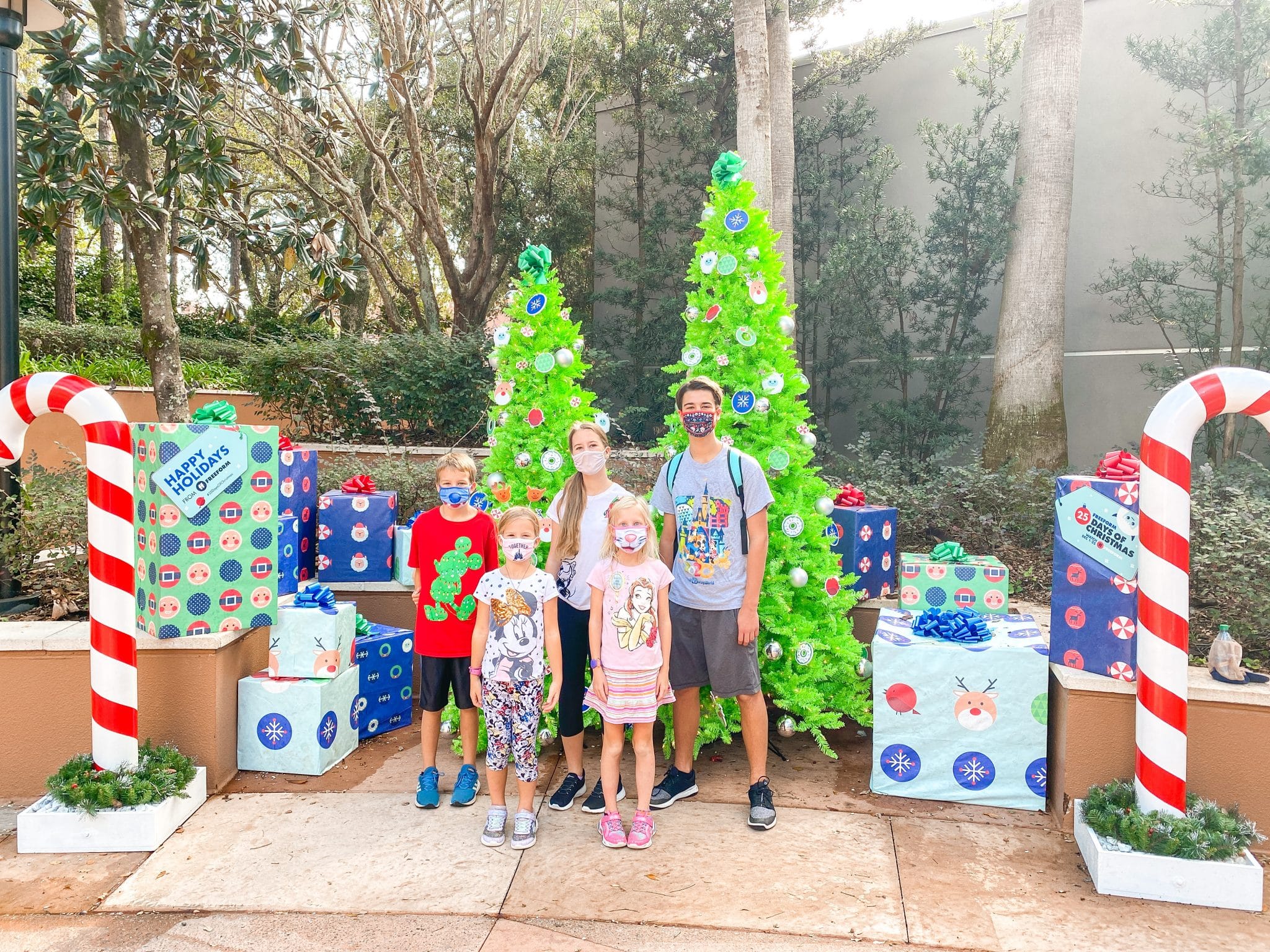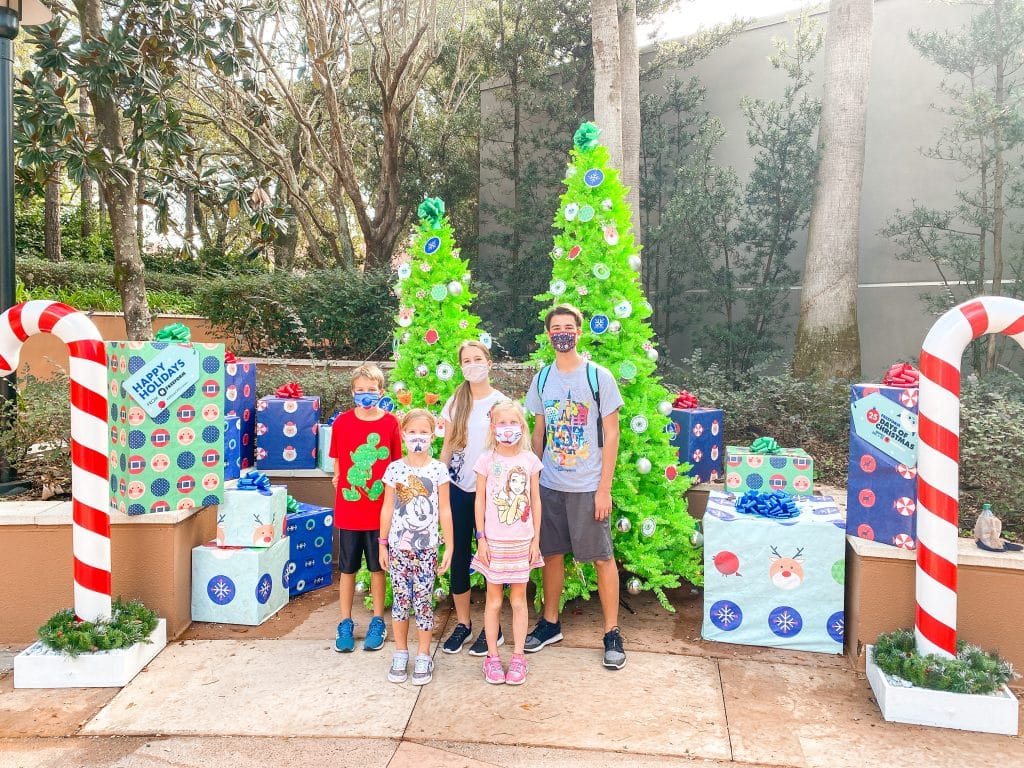 Official Cookie Stroll Locations
Bavaria Holiday Kitchen at the Germany Pavilion
Linzer Cookie
American Holiday Table at the America Pavilion
Chocolate Crinkle Cookie
Yukon Holiday Kitchen at the Canada Pavilion
Peppermint Pinwheel Cookie
Festival Favorites at the World Showplace.
Gingerbread Cookie
L'Chaim Holiday Kitchen between the Morocco and France Pavilions
Black-and-White Cookie
This activity is fun for all ages and can be completed at your own leisure. And you can bring your stamped Passport to Epcot at any time during the Festival of the Holidays to complete your stroll.
Entertainment at the Epcot International Festival of the Holidays
My very favorite show at all of Walt Disney World happens at the Epcot International Festival of the Holidays. I was so thrilled to see that it survived 2020! JOYFUL is my favorite show and this year, it has an even bigger stage at this holiday festival. Check out the list of all of the holiday entertainments options at this year's Epcot International Festival of the Holidays.
Holiday Entertainment
Santa Claus Promenade
See Santa as he takes a grand tour around World Showcase in his horse-drawn carriage, calling out happy holiday wishes to all. (November 27 – December 24)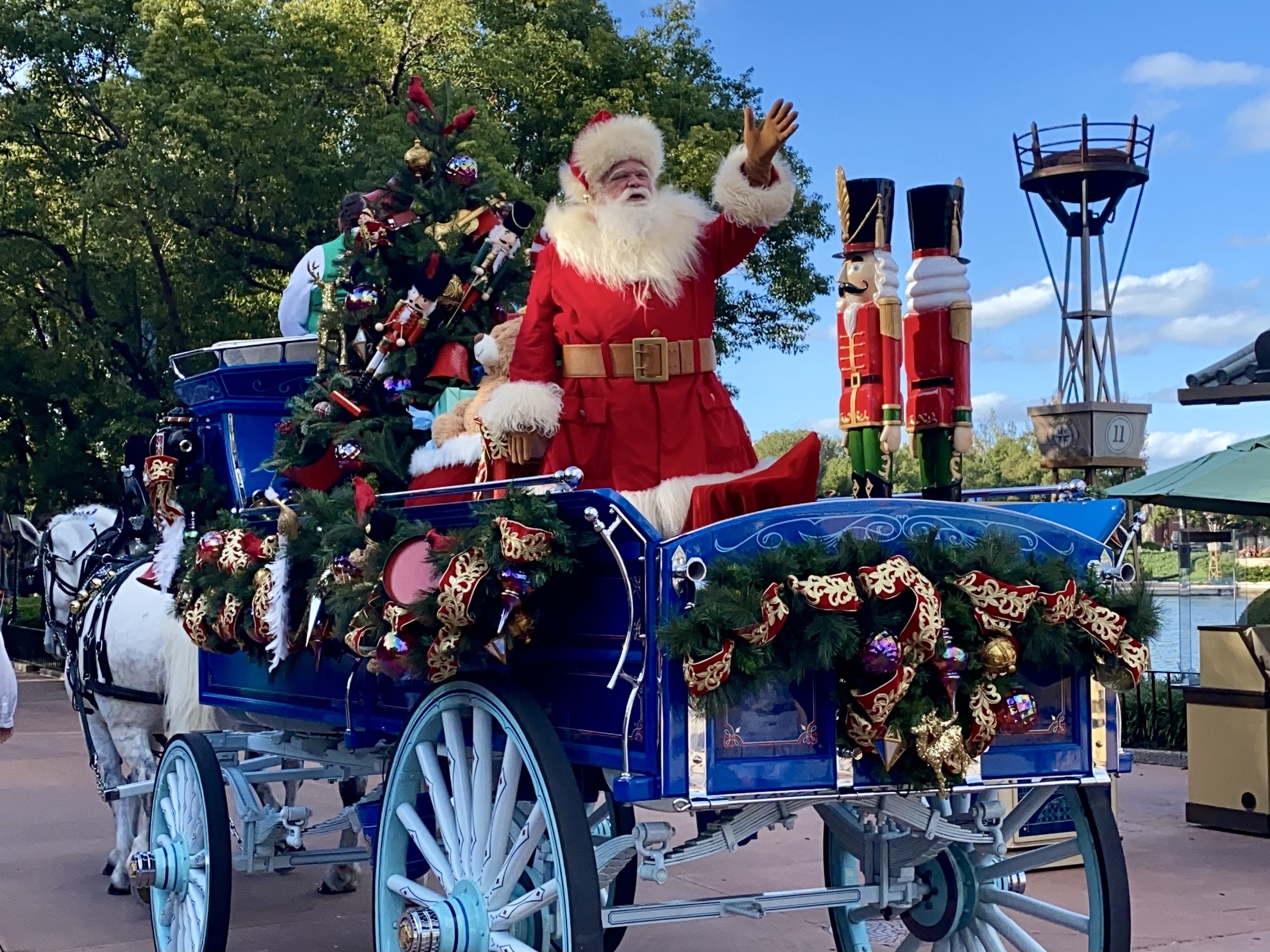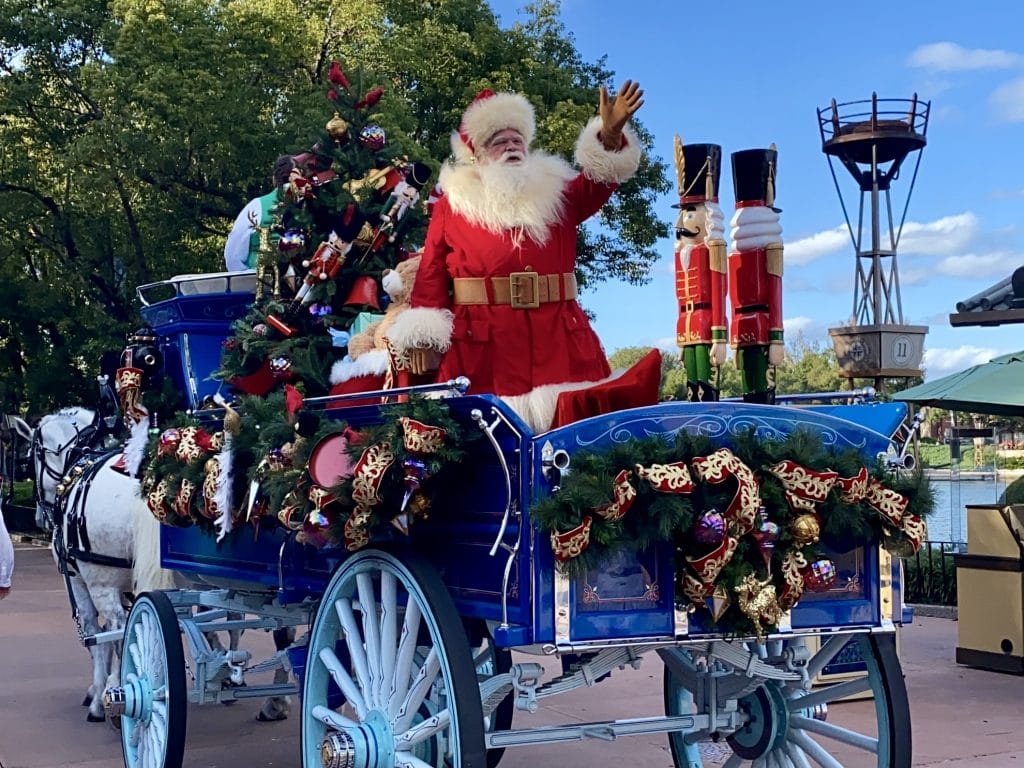 America Gardens Theater Presents
Embrace the emotions of the season with special holiday shows from the Voices of Liberty and the Mariachi Cobre. (November 27 – December 31) 
JAMMitors
Celebrate with the JAMMitors as they rock the Mill Stage with playful percussion, capturing the fun and merriment of the holiday season. (November 27 – December 31)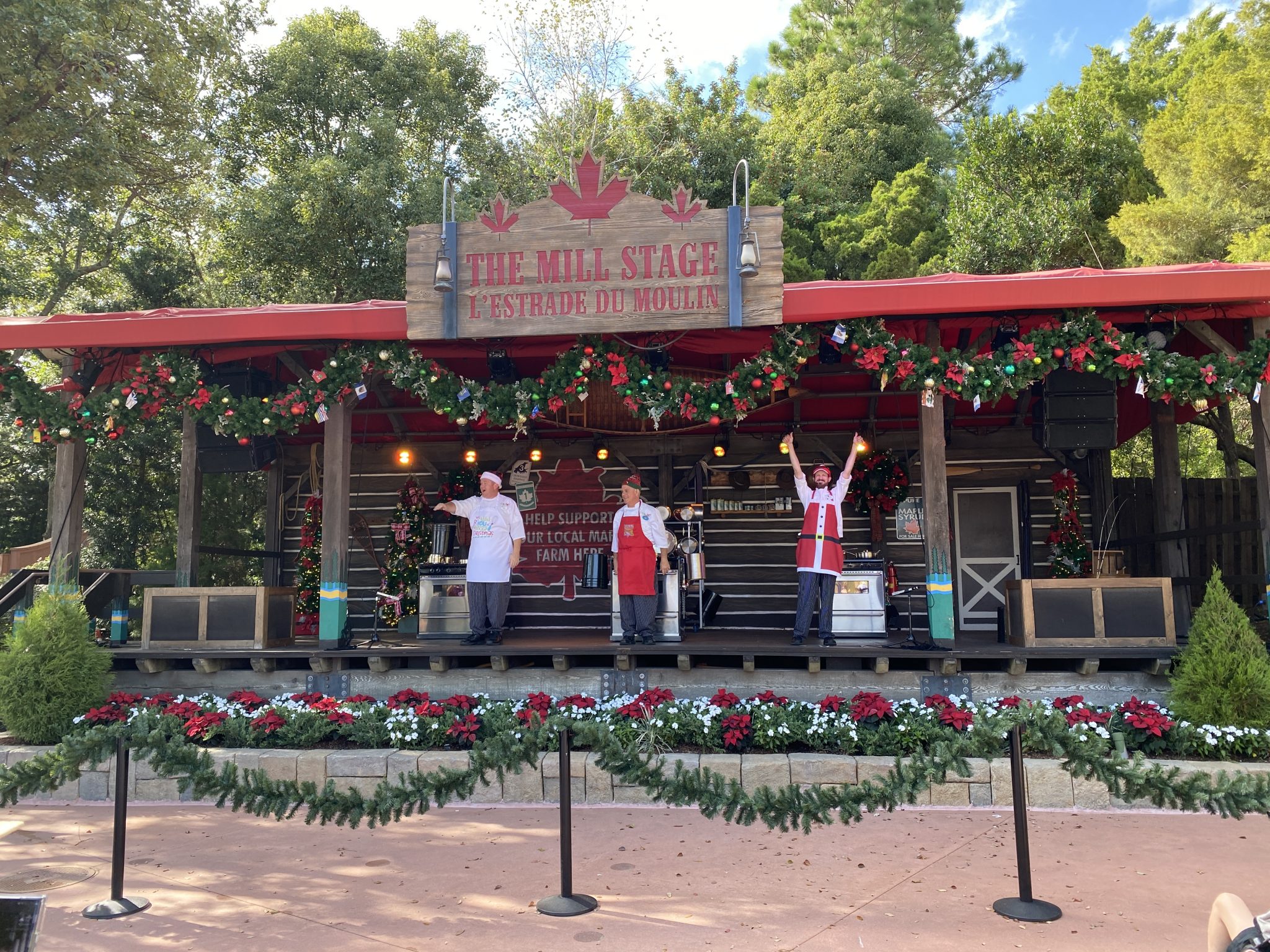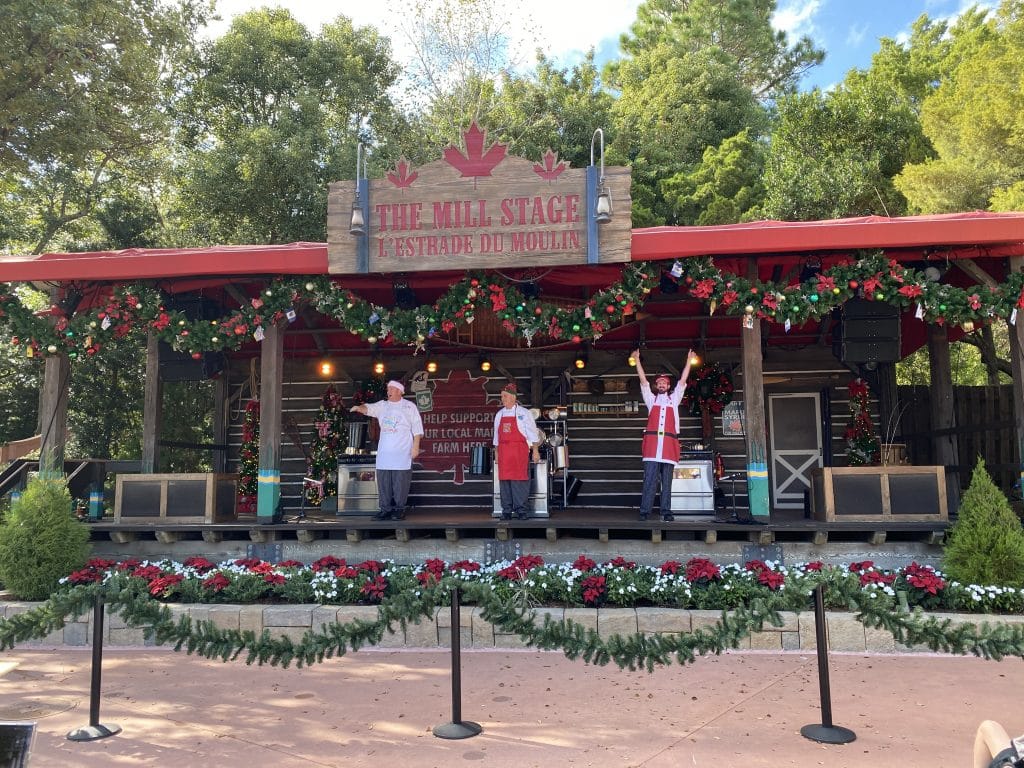 JOYFUL! A Celebration of the Season
Experience the joy of Christmas and Kwanzaa in the uplifting Gospel, R&B and holiday songs of the "Joyful!" vocal ensemble. (November 27 – December 31 on the World Showplace stage)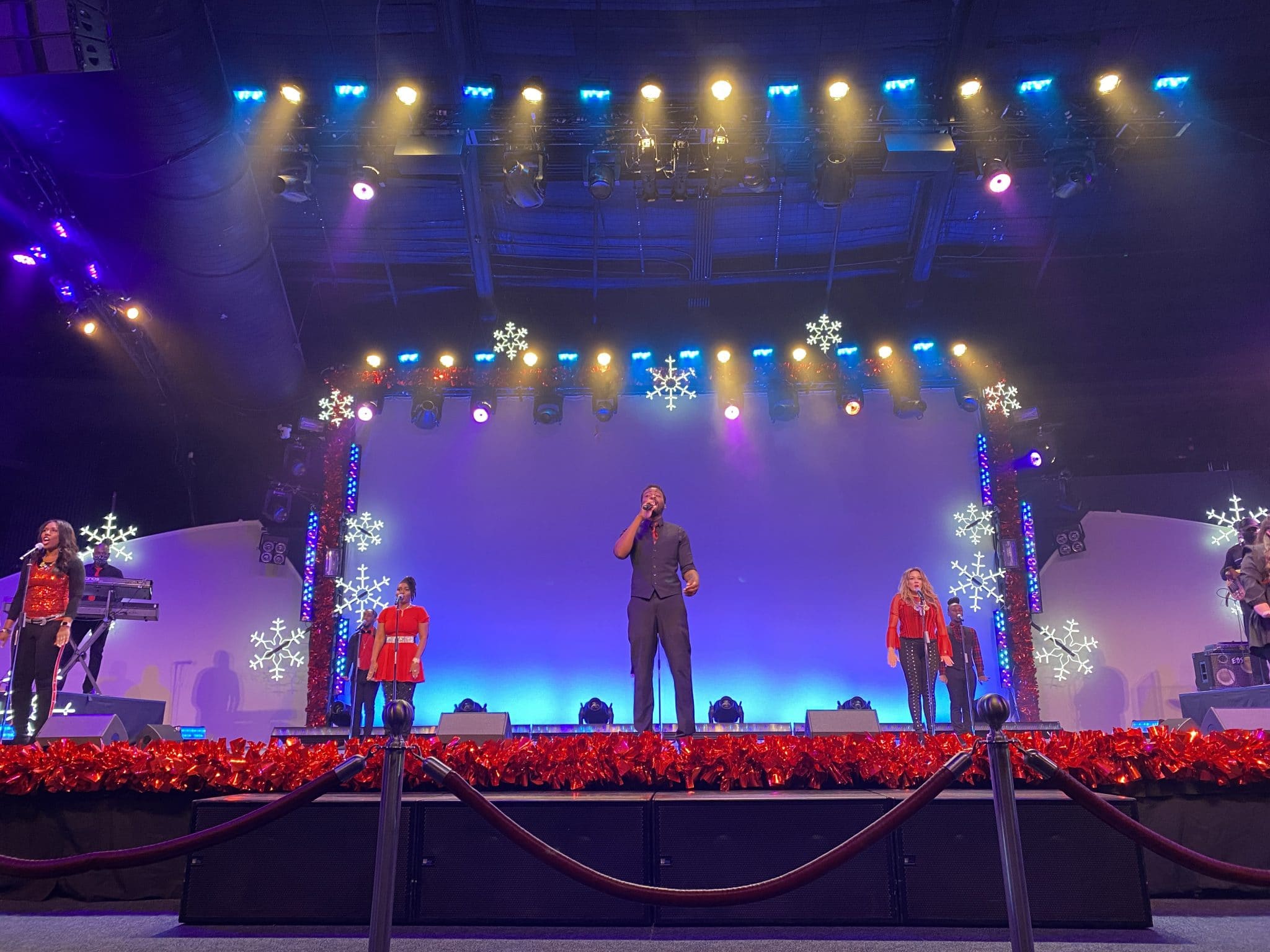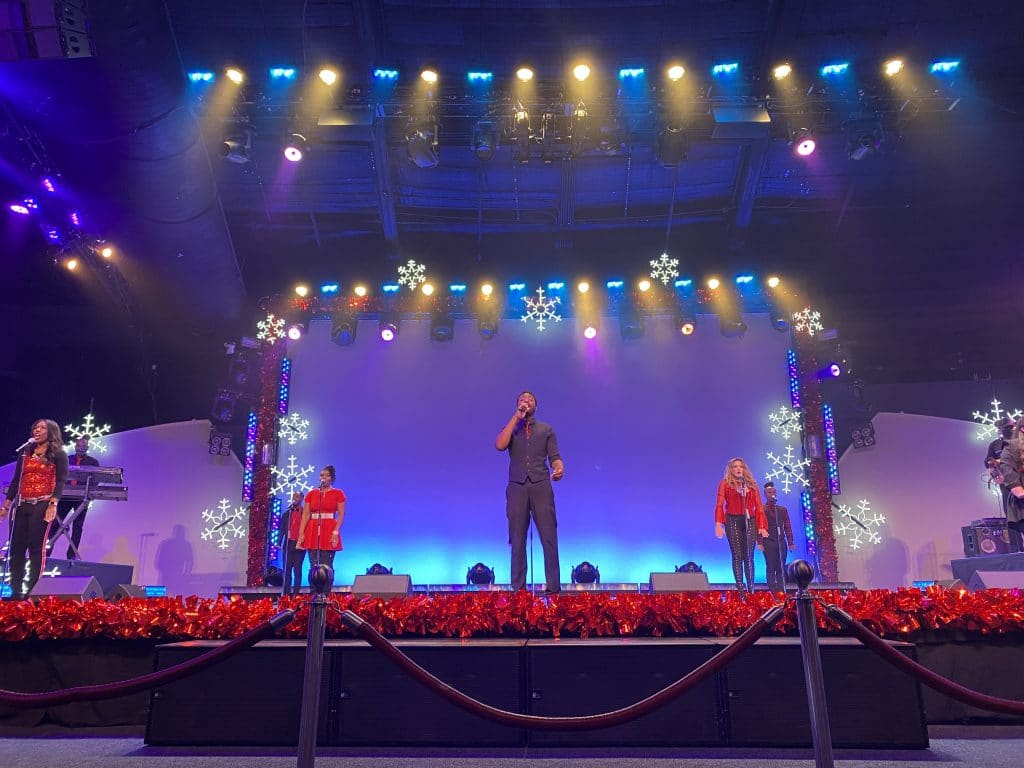 Holiday Promenades
I don't know about you, but these new character cavalcades and holiday promenades are my new favorite way to see characters. I love how spontaneous they are, and also how quick and fun! In fact, the whole vibe of the holiday promenades is really perfect for our family.
These are the characters you can find at the Epcot International Festival of the Holidays:
Mickey and Friends World Tour
On your adventures around World Showcase, you may spot Mickey and his friends out and about on their own sightseeing tour! (See Mickey and his friends in their holiday finest November 27 – December 31, 2020.)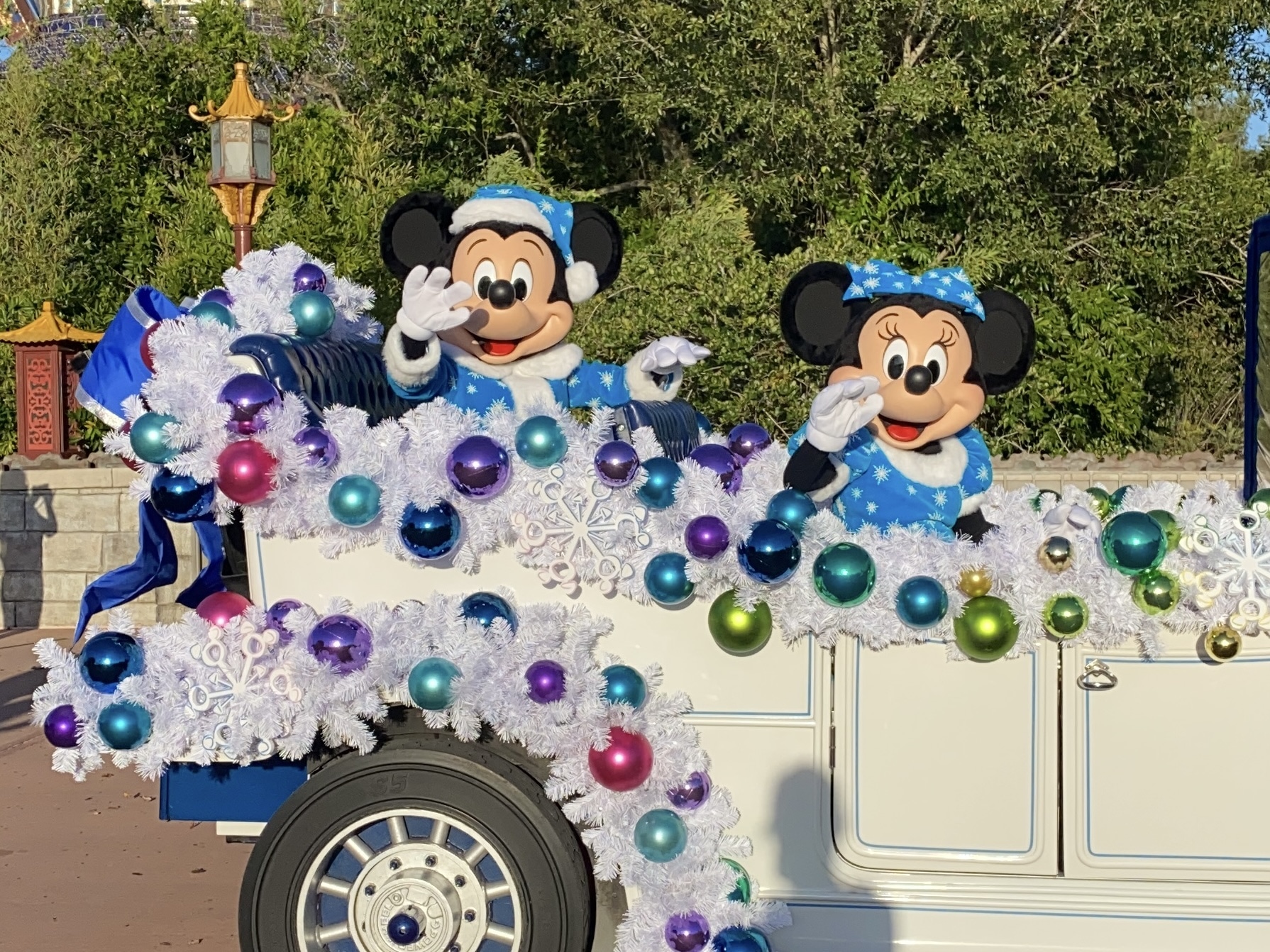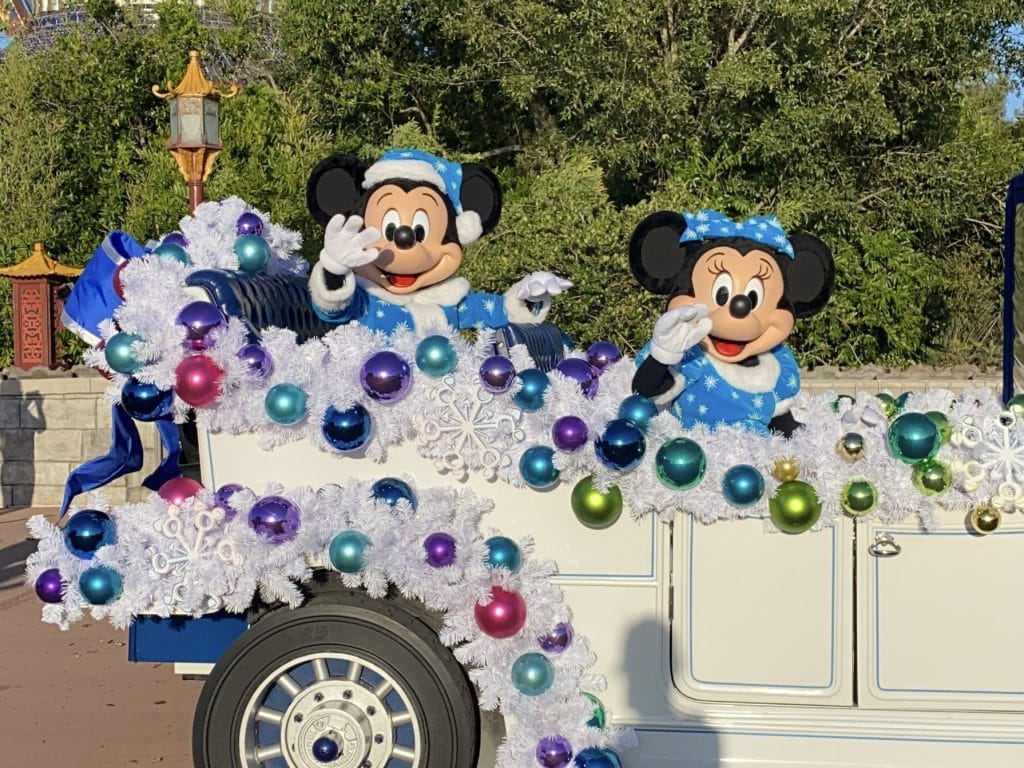 Frozen Promenade
Queen Anna and Elsa have ventured far from Arendelle to visit with all of you as they travel around the World Showcase. (Queen Anna and Elsa discover the spirit of the holidays November 27 – December 31.)
Princess Promenade
Wave hello to some of your favorite Disney Princesses as they travel around World Showcase in a horse-drawn carriage.
Gingerbread Capital City
When we planned our holiday visit to Epcot, we didn't even know about the Gingerbread Capital City! And it was such a big surprise to find it in the World Showplace. In fact, it's really hard to believe what can be made with just some bread and sugar and magic! And you just have to see this to believe it!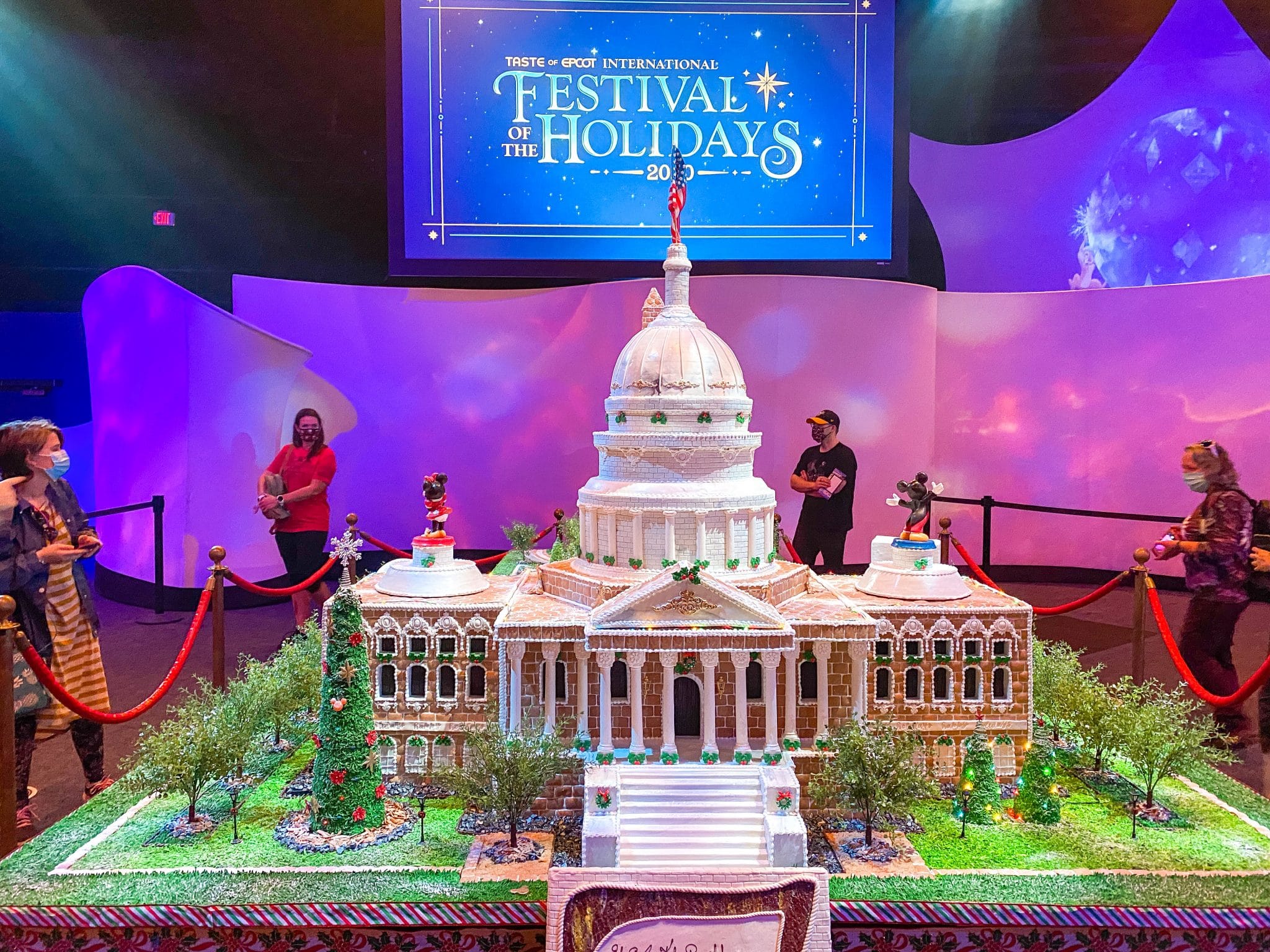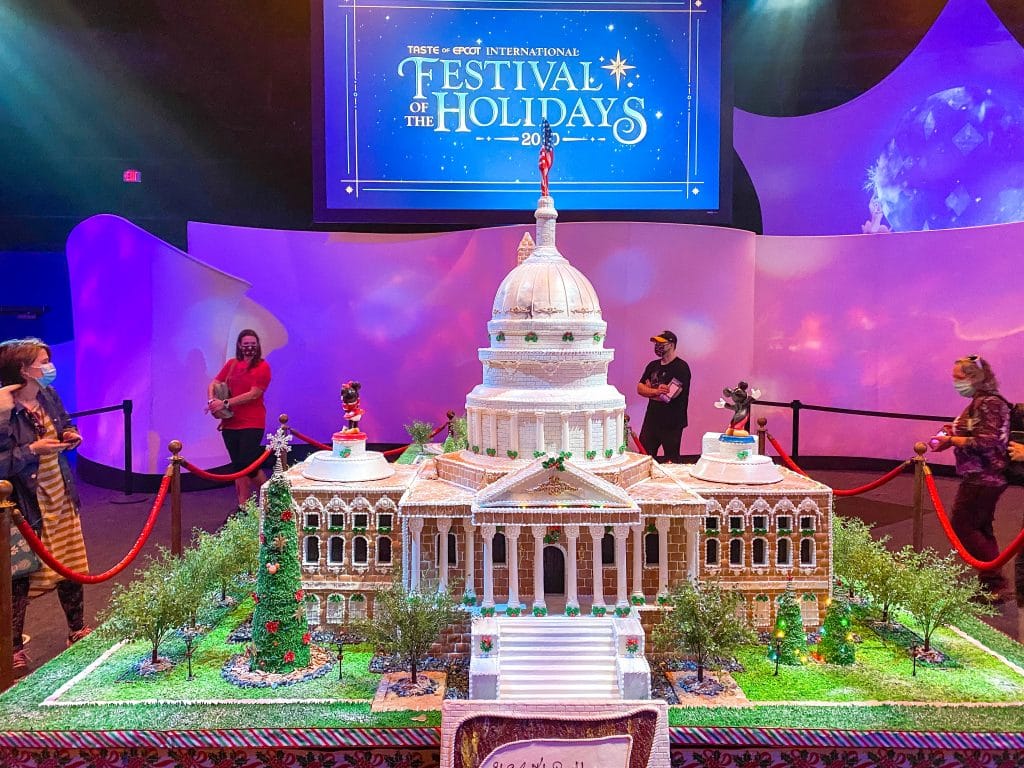 This patriotic display pays sweet homage to some of the nation's most iconic landmarks including the United States Capitol Building, the Martin Luther King, Jr. Memorial, and a 5-foot tall Washington Monument!
Olaf's Holiday Tradition Expedition at the Epcot International Festival of the Holidays
Epcot has several fun scavenger hunts throughout the year. And this holiday season, Olaf gets in on the action! But it's not just any Olaf- it's holiday Olaf!
And now, go on a festive quest around World Showcase hunting for holiday traditions that Frozen's most loveable snowman has gathered—and lost—along the way!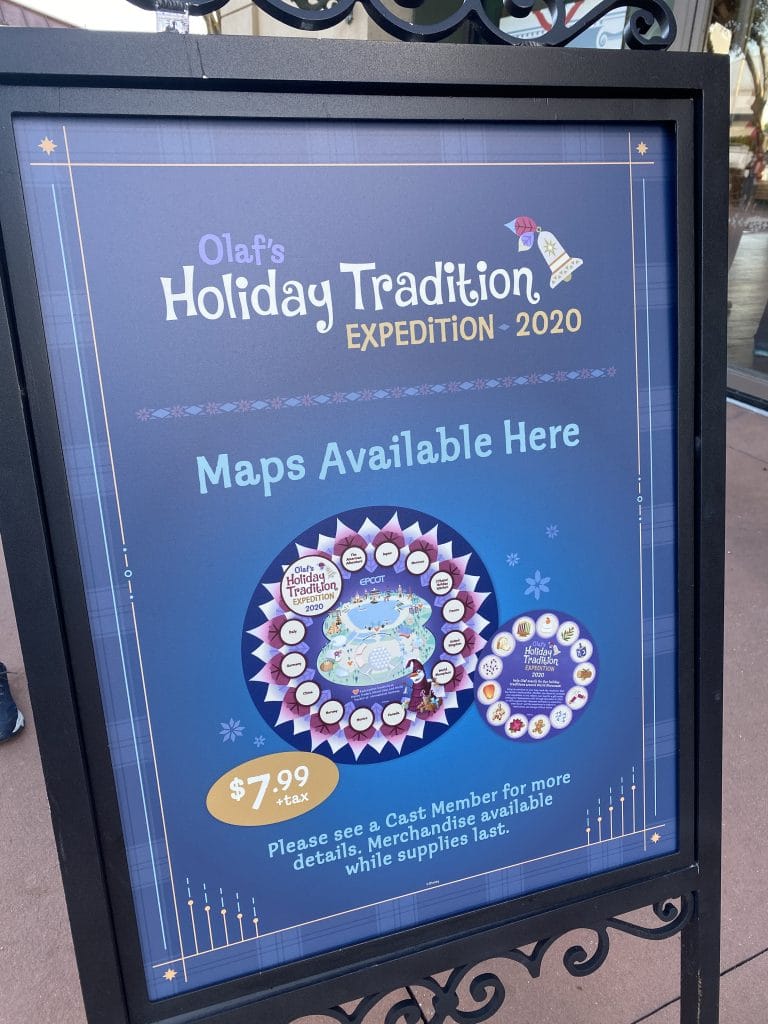 This holiday season, Olaf can be spotted sledding all around World Showcase, collecting new and interesting holiday traditions to share with Anna and Elsa. Unfortunately, he's had a bit of a bumpy ride… and has misplaced some traditions during his journey.
To help him get back on track, simply purchase your Scavenger Hunt map and stickers ($7.99) at participating locations, including Disney Traders, Mouse Gear, World Traveler and Port of Entry. You can also find them at Stroller Rental locations at the Main Entrance and at International Gateway, as well as the merchandise cart in the Canada Pavilion.
To play, search for Olaf in each pavilion, then match the tradition on his sleigh to the location on your sticker map. Once you have found all of the traditions, visit Disney Traders, Mouse Gear or World Traveler to redeem your map for a gift worth melting for (while supplies last).
Holiday Kitchens
And who can forget the food? At Epcot, the food is always one of the most important things to look forward to. And this festival is no different! To learn more, you can visit this Walt Disney World website to find all of the details on the delicious food available at each of the festive kitchens. No matter what your tastes, there's something for everyone at the Holiday Kitchens!
There's something for everyone at the Epcot International Festival of the Holidays. We even saw Winnie the Pooh in his favorite Christmas outfit, just frolicking around at a lawn. 2020 is full of surprises. But a pleasant surprise is, despite how much it's changed from year's past, how much you will enjoy the Epcot International Festival of the Holidays.
You May Also Like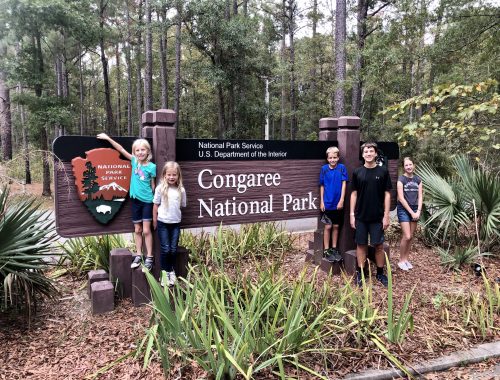 October 23, 2019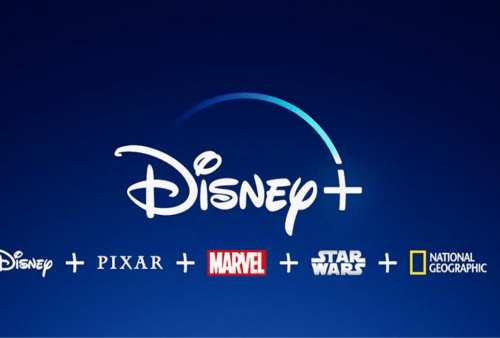 December 11, 2019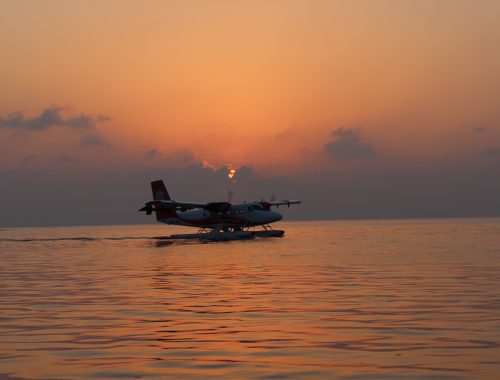 October 21, 2021