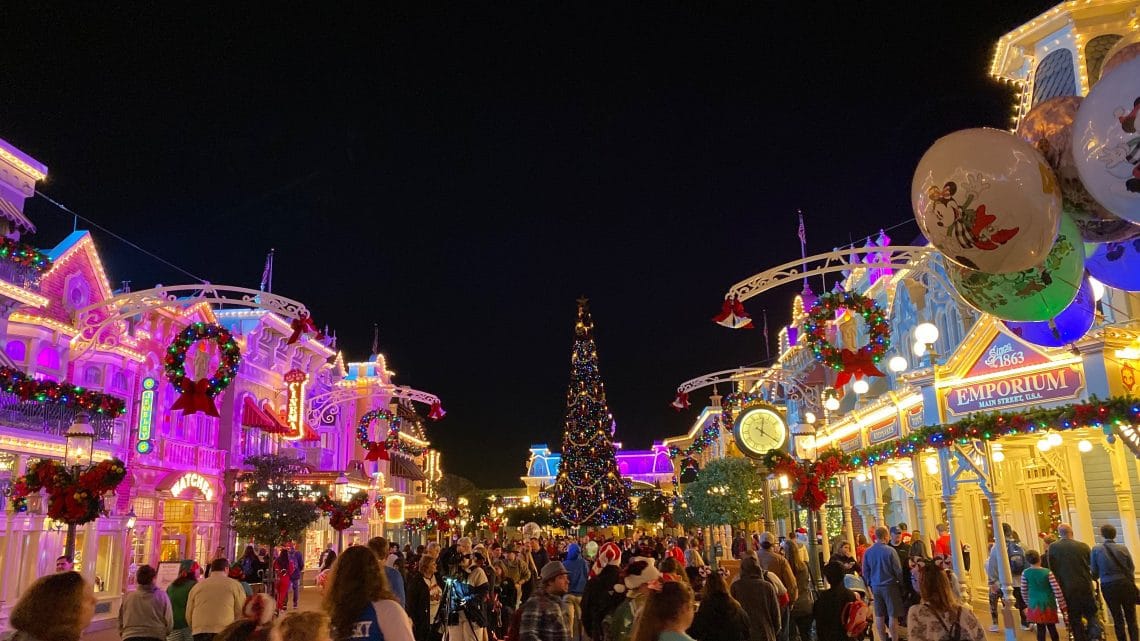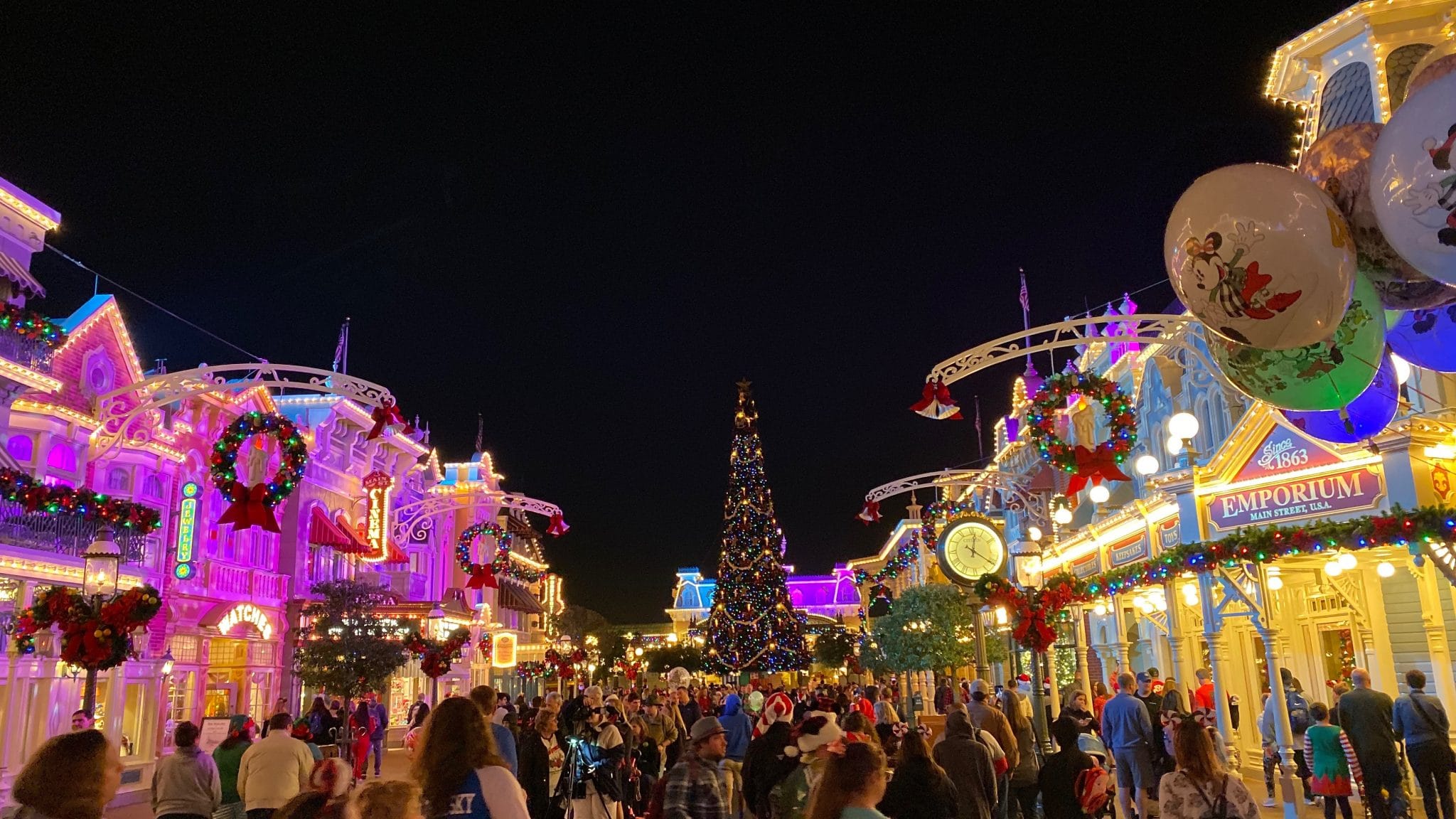 Free Things To Do At Disney World: 20 New Ideas
December 10, 2019
Sharing is caring!
There's so much to love about Disney World. There's especially something to love when it's FREE! And after being a Disney regular for over 30 years, I've mastered the things that you can do for little or no money. Of course, when you're going to Disney World a few times a month or even a few times a week, you can't have each trip cost a lot. So whether you're on the vacation of a lifetime or on a daily trip, you can always use some ways to save money. And not only are things on this list free, but they're also fun! So keep reading for 30 free things to do at Disney World.
Free Things to Do at Disney Springs
I've shared about the wonderful Disney Springs Christmas Tree Trail before, and that's at the top of my list this time of year! In fact, there's so much to do at Disney Springs for free, it needs a whole section of the list!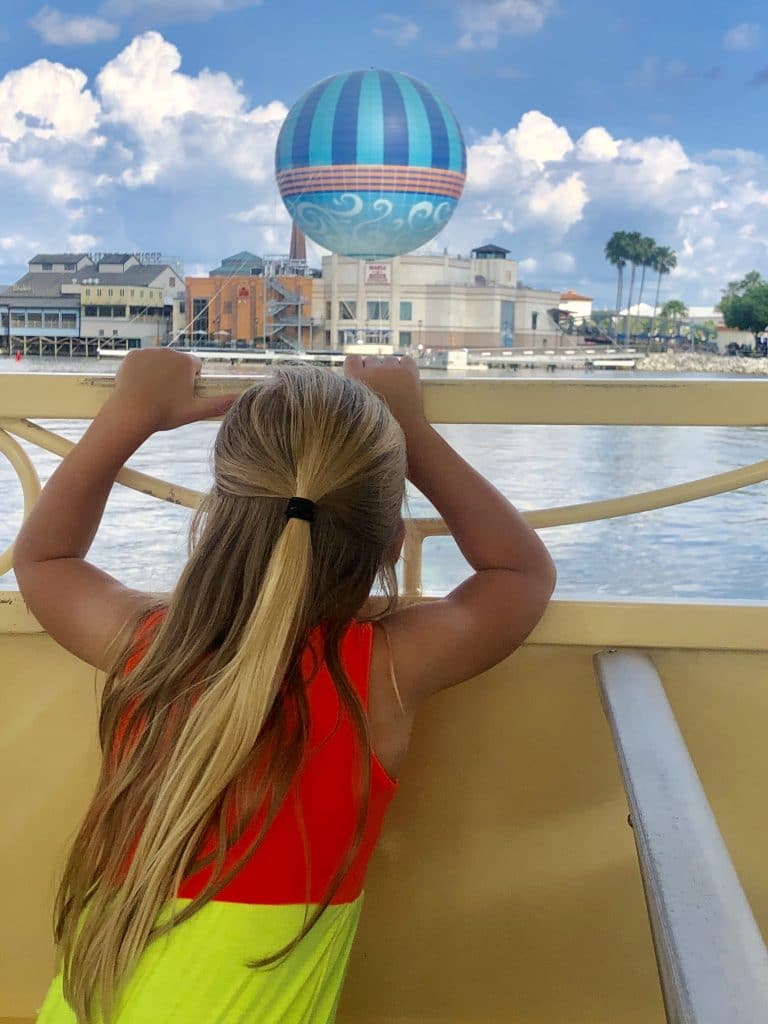 1.Admission! Just to be absolutely clear in case anyone doesn't know, admission to Disney Springs is completely free. This is Disney World's shopping and entertainment complex, and it's totally free, all the time.
2. Parking. That's right. Parking is absolutely free at Disney Springs. In fact, there are several parking garages and also surface parking, and all of these are free!
3. Christmas Tree Trail at Disney Springs. You can read more about this at this post. This is absolutely free and some of the most beautiful decorations you will see anywhere in the world.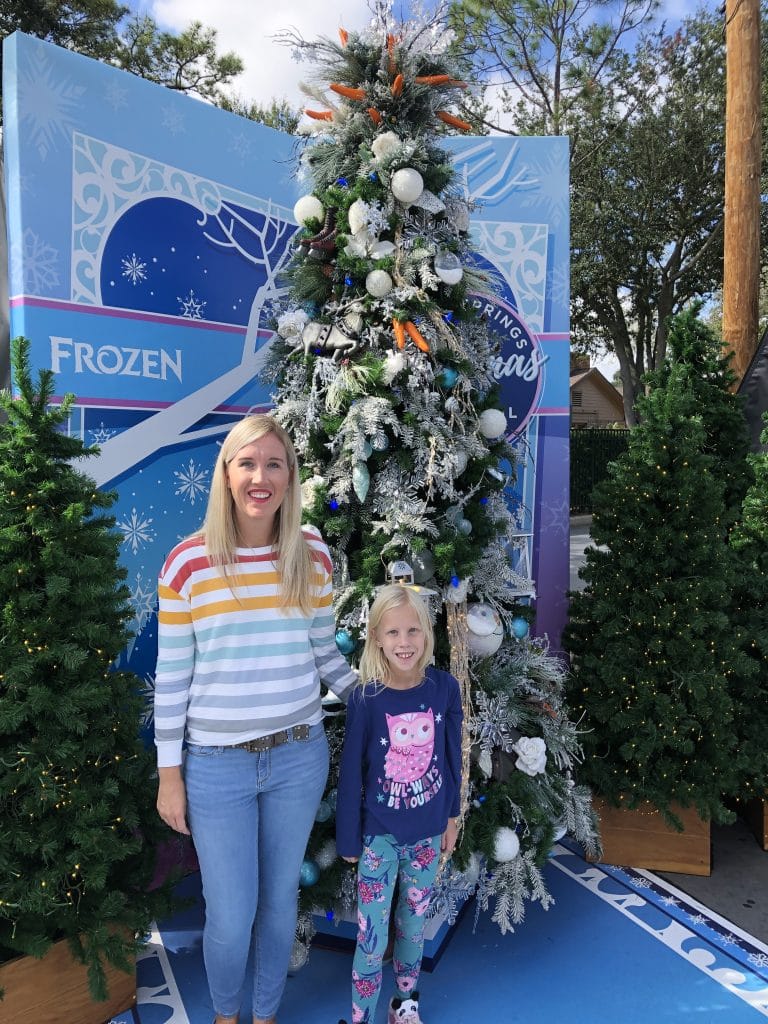 4. Meet Santa. At the Christmas Tree Trail, you can enter a virtual queue where you can shop and dine until you wait for your time for Santa. Now that's convenient!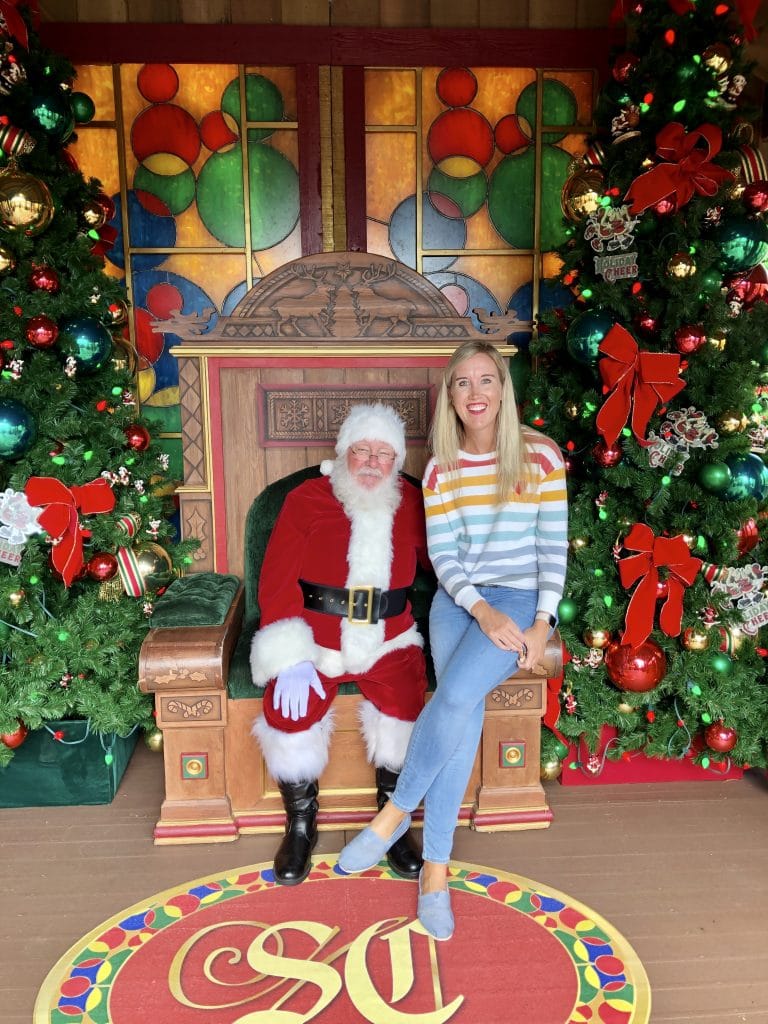 5. Musical performances at Disney Springs. No matter what time of day you visit, there's usually some sort of street entertainment happening at Disney Springs. There are professional singers, bands, even a traveling piano player!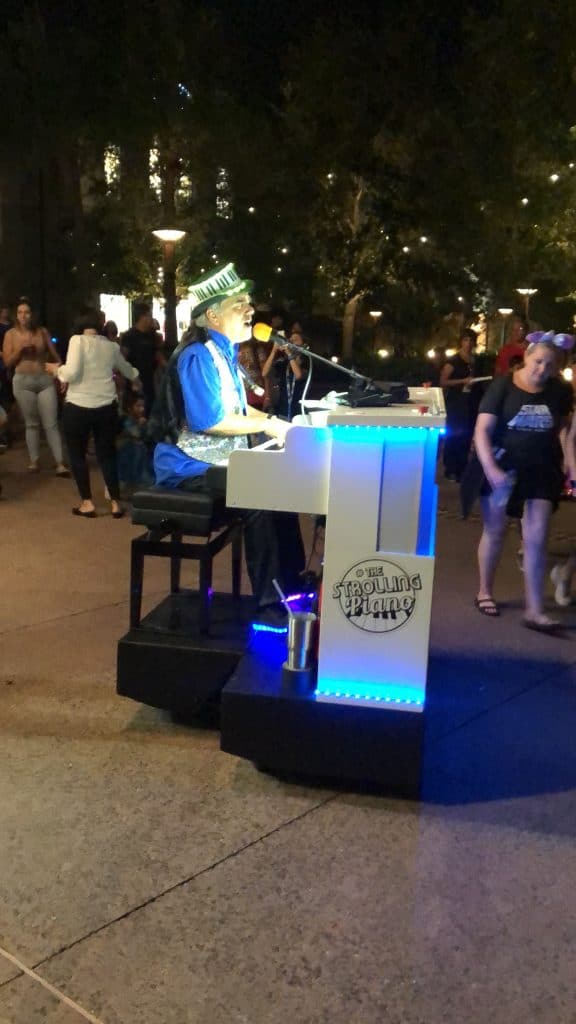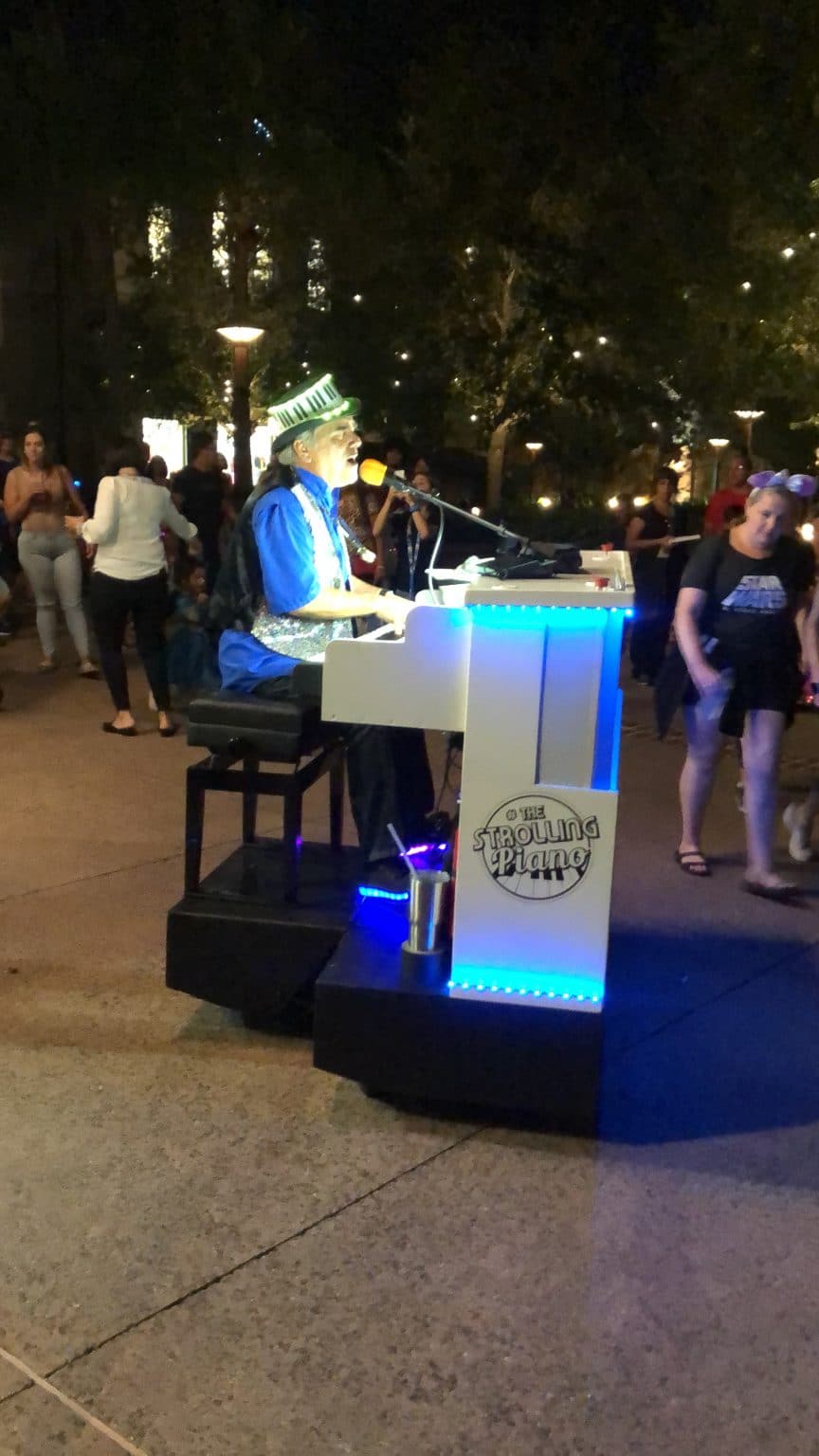 6. Boat rides at Disney Springs. You can take a leisurely boat ride around Disney Springs or from one side of Disney Springs to another. In addition, you can also exit the boat and visit one of the nearby Disney resorts.
7. Chocolate samples at Ghirardelli. This is something that I could barely believe until I did it recently for myself. But it's true, you can get a free chocolate square at Ghirardelli at Disney Springs!
8. Disney celebration pins. Just like at the Walt Disney World theme parks, you can get FREE Disney celebration pins at Guest Relations. For example, there are pins for celebrating anniversaries, birthdays, and first time visits.
9. Free water and ice. That's right, you can get free cups of water or ice at any Disney concession stand. As you can see, this is really helpful on those hot summer days!
10. LEGO store fun. This is a must-do for our family on pretty much any visit to Disney Springs. There's an amazing store with lots of gift ideas for the LEGO fan in your life. In addition, there is a large building area where you can test vehicles, and participate in small building competitions. My kiddos could spend almost the whole day there!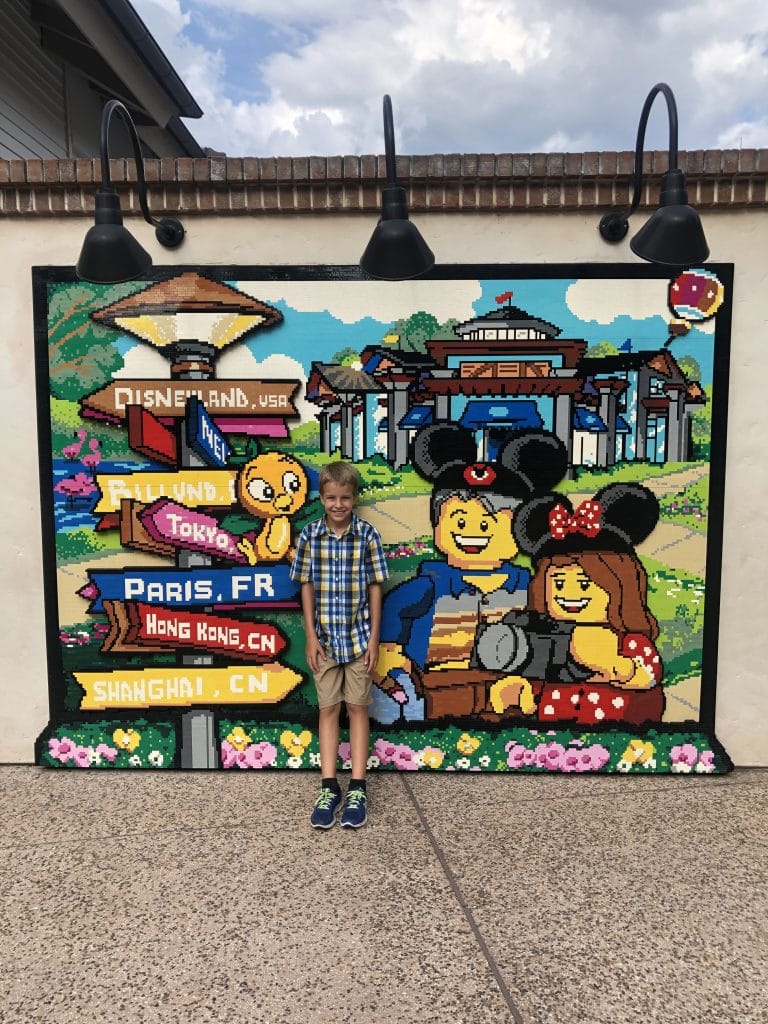 Free Things to Do at Disney World Theme Parks
Of course, it's not free to get into Walt Disney World. There's no way around this. But once you're inside, there are some amazing free opportunities!
11. Admission for those under 3 years old. You can get your babies and toddlers into Disney World for free! In fact, when I had five babies in 10 years, I used this free admission alllll the time.
12. Fast Passes. I've written a whole blog post about how fast passes work, because I know it's very confusion when you aren't familiar with it! But this definitely deserves to be on the FREE list because unlike at other theme parks, the fast pass is completely free to all guests at Walt Disney World. To summarize the benefit of fast passes, ff you aren't familiar with them, you must read my blog post to learn all about how they work!
13. Stickers! This is something that's near and dear to my heart since my son has been growing his collection for years. He has over 100 unique and FREE Disney stickers. You can get Mickey Mouse stickers, Toy Story stickers, Princess stickers, and lots more. In our analysis, there are the most stickers available at Magic Kingdom and Hollywood Studios. Simply ask any Cast Members if they have any stickers. You never know what you'll find!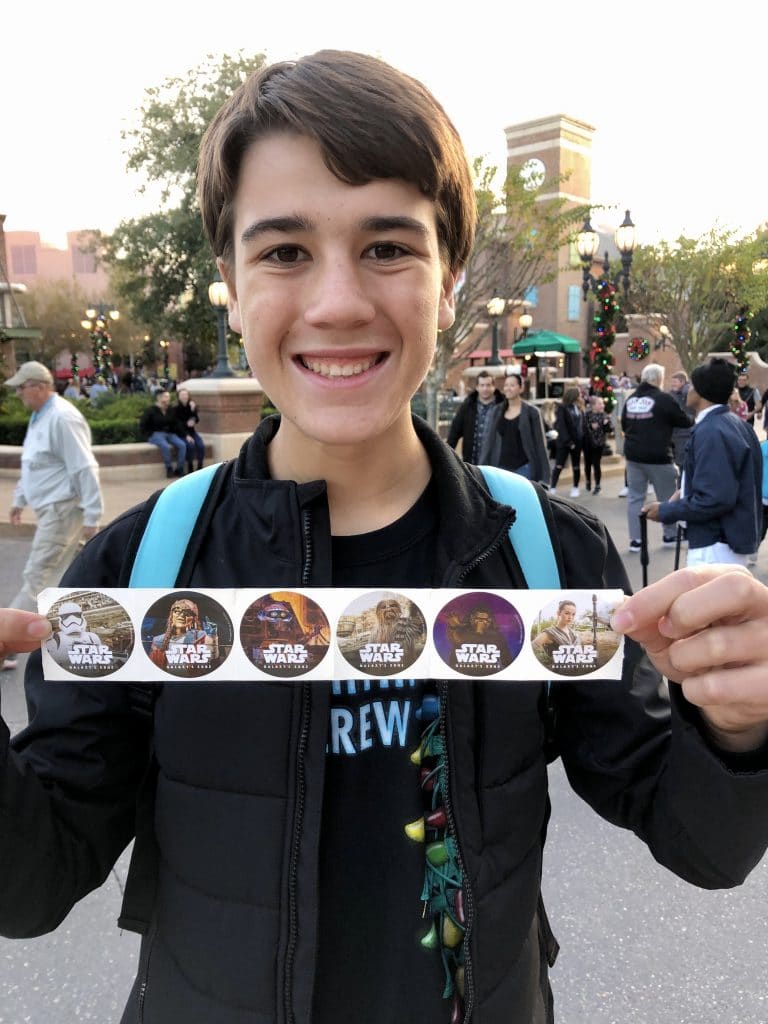 14. Free water and ice. Yep! That's true! You can have as much free water and ice as you want at any concession stand or quick service restaurant. Again, this is so helpful on those super hot summer days in Florida.
15. Professional photography services. Now, this one may not be free, depending on how you look at it. If you want the Disney PhotoPass service, that's something you need to pay for, or that's included in certain levels of annual passes. However, you can have any PhotoPass photographer take your picture for free, with your own camera. No more of Mom not being in the photo!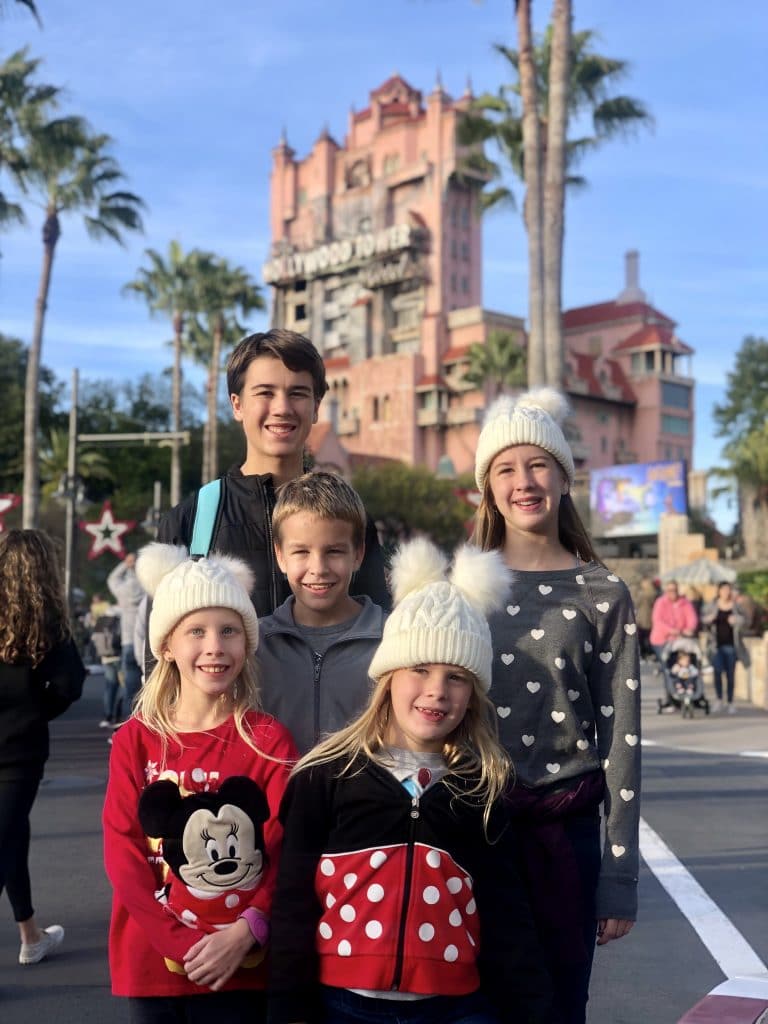 16. Sorcerers of the Magic Kingdom cards and game. This is a very intricate and amazing game where you can collect game cards, and defeat virtual villains at stops across the park. You can get a pack of game cards on each visit to the Magic Kingdom. There are also special Halloween and Christmas Party cards that are big collector's items.
17. Pirates of the Caribbean game. The real name of this attraction is A Pirate's Adventure: Treasures of the Seven Seas. This is an interactive game that's similar to the Sorcerers of the Magic Kingdom game. And when you complete some missions, you can get a FREE fast pass!
18. Ride the Skyliner! This new transportation system is an absolute must do for FREE! I had the chance to ride it for the first time recently. And even though I wasn't riding to go anywhere specifically or to any specific destination, it was so much fun! There are several routes, with the main hub being at Disney's Caribbean Beach Resort. It connects to Disney's Hollywood Studios and to Epcot. So next time you are visiting those theme parks, be sure to give it a try! It's totally FREE!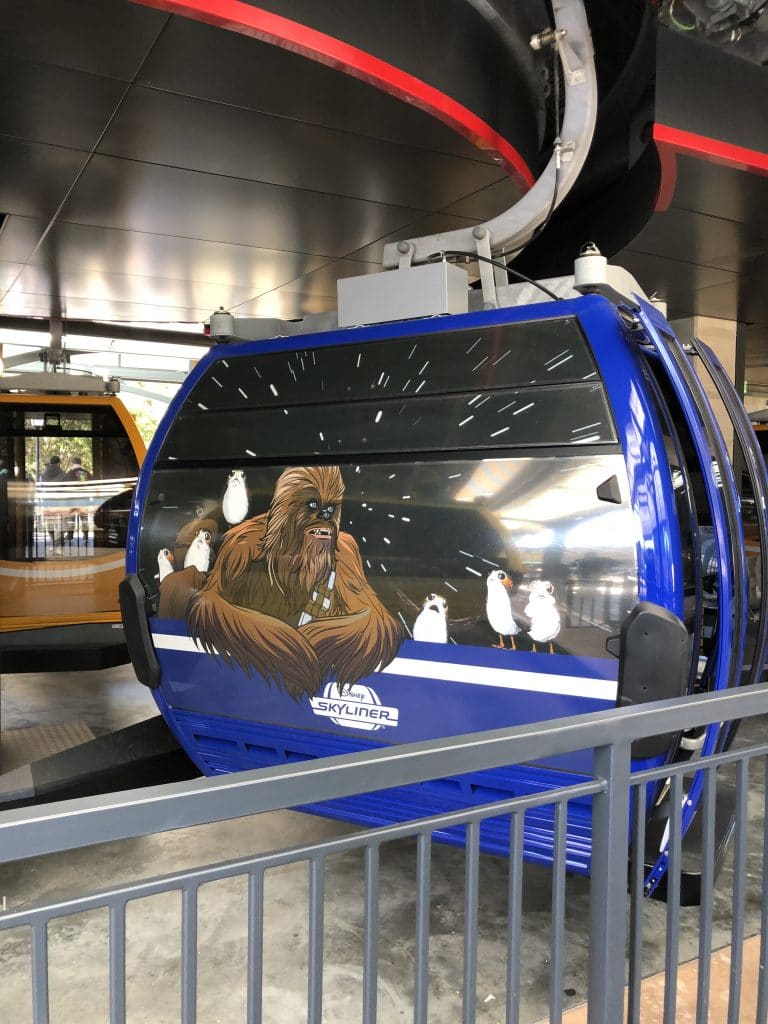 19. Ride the monorail. Back when I was in high school, this was the thing to do. We would hop on and off the monorail and visit different Disney Resorts. Nowadays, it's hard to recommend this as a free thing to do unless you are actually visiting Magic Kingdom or Epcot. It's very difficult to park at a Disney Resort unless you are actually staying there or have a dining reservation. So when you are visiting Magic Kingdom or Epcot, or staying at a Disney Resort, riding the monorail is a great way to visit the many beautiful Disney Resorts on the monorail line.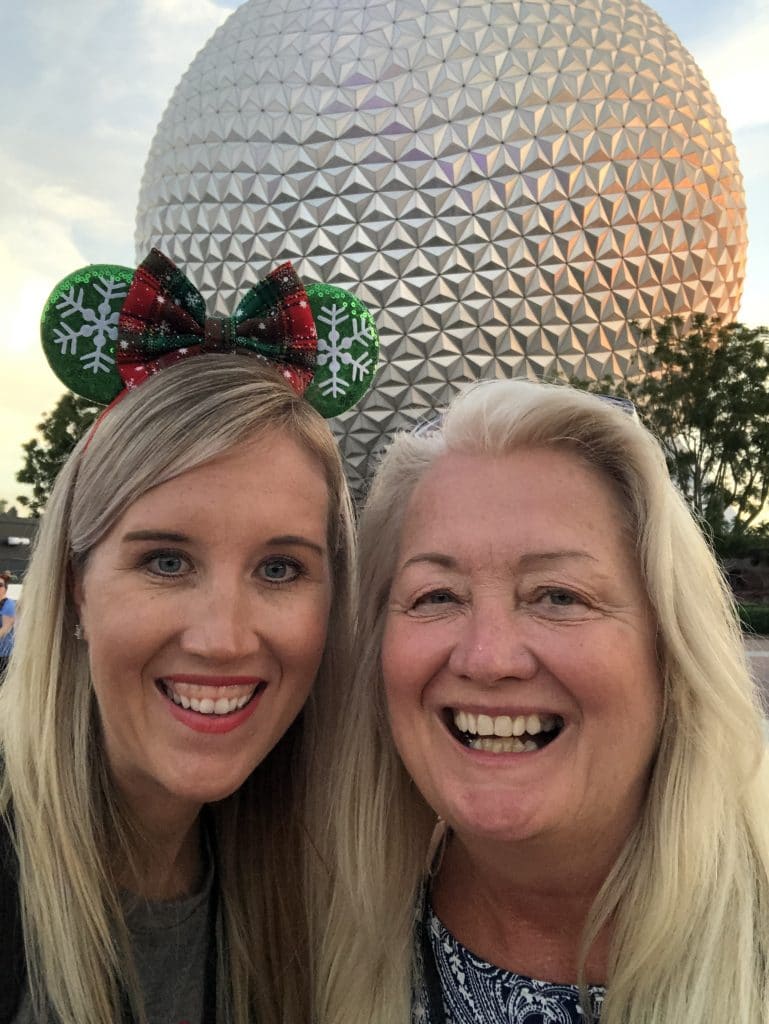 20. Wifi. This might not be that useful for you, depending on your phone plan. But if your kids are like mine, and their devices are wifi only, this is a useful perk for those long wait times! It can also be really helpful on rides or attractions where the cellular service is limited. Stream those fireworks live to your friends and family without worrying about using data!
What are your favorite free or cheap things at Disney World? I'd love to hear your thoughts in the comments or on Instagram. Thanks for reading!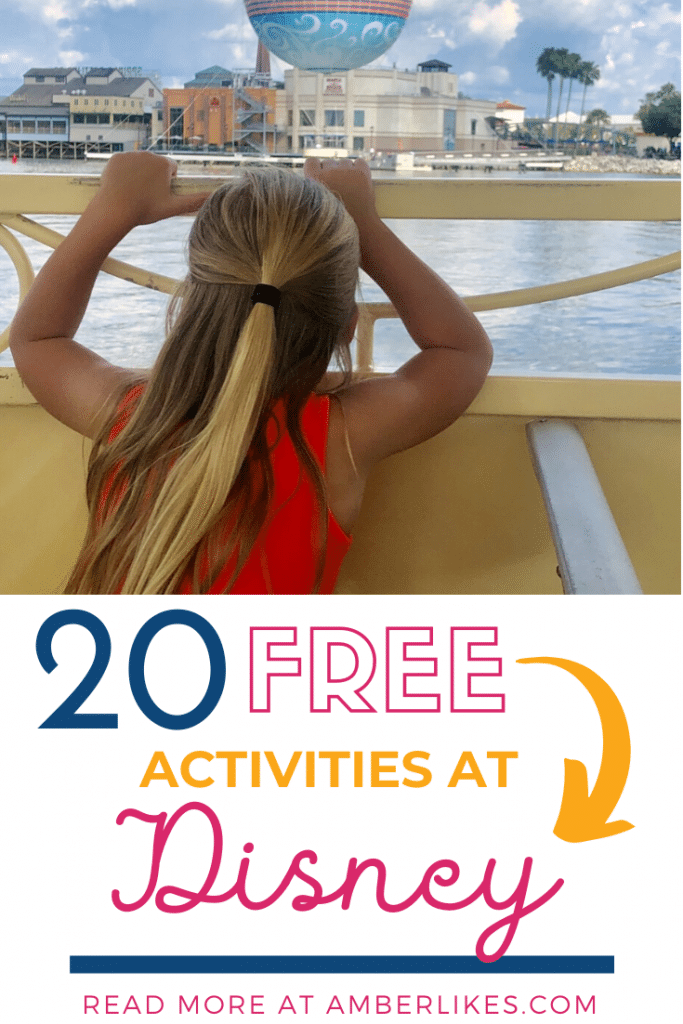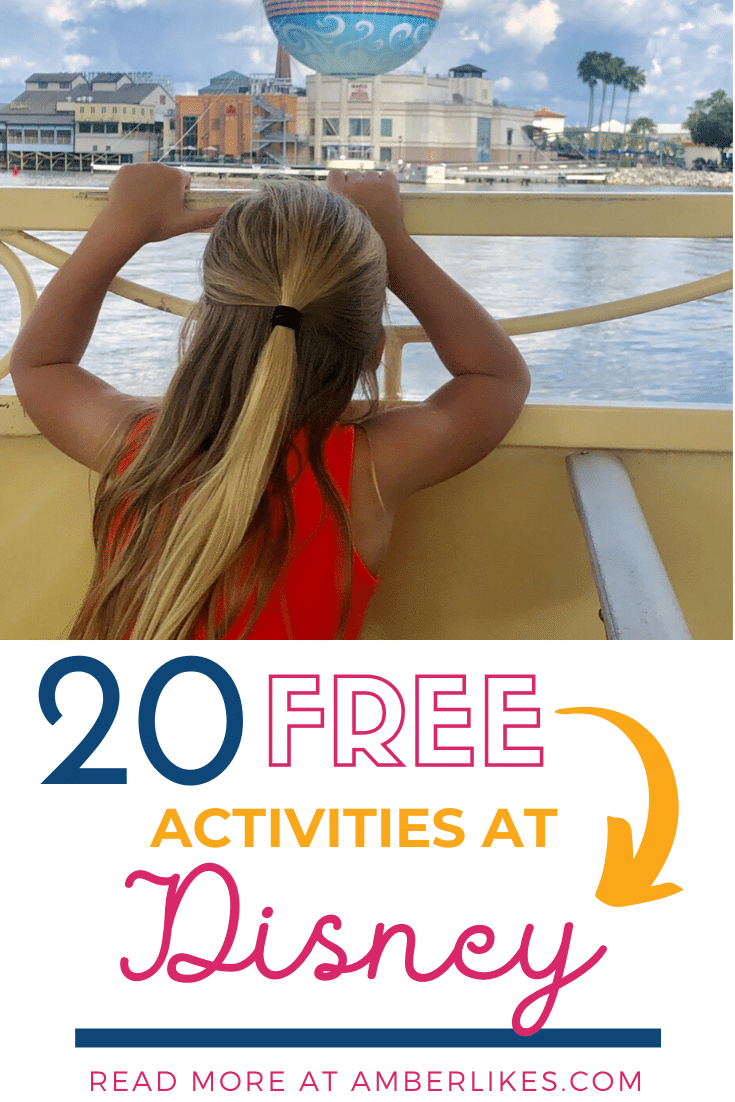 You May Also Like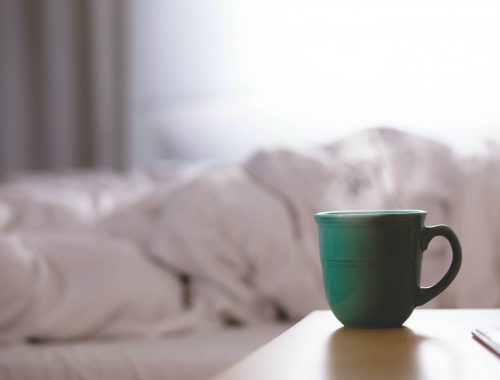 October 28, 2021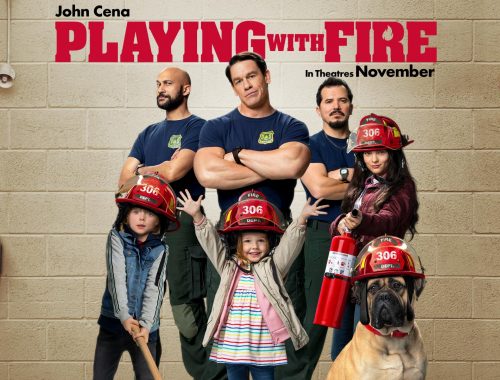 November 7, 2019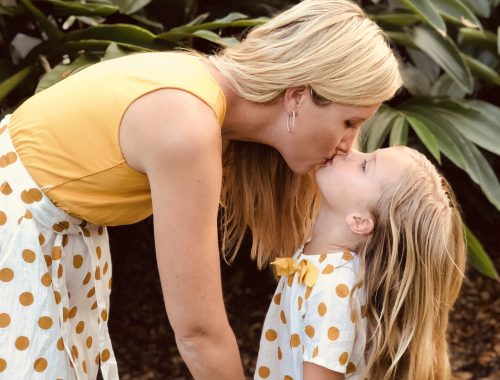 March 1, 2019