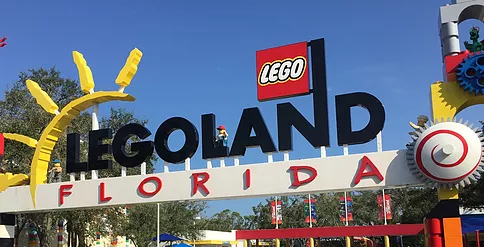 Legoland Florida Review
September 18, 2017
Sharing is caring!
Warning! This is a #notDisney post about our travels and experiences around Central Florida. There are so many amazing and family friendly places around Florida, and we love to share highlights of our state.
On Friday, we visited Legoland Florida with a field trip group, as we have done about once a year since it opened in 2011. Our whole family of 7 made the trip to Lakeland together. Our school always plans the field trip in mid to late September, when the weather is still pretty hot, but the park is nearly completely empty, which is wonderful!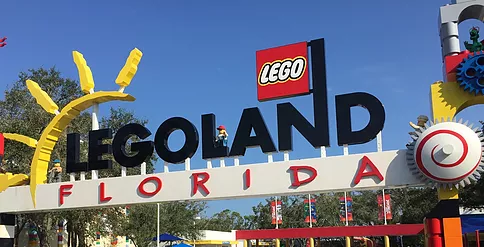 During this time of year, the park has limited hours. Legoland is not open every day of the week during this time of year. We were very thankful that Legoland had not sustained much damage during Hurricane Irma. There were a few limbs and trees down, as well as the street sign that directed us to Legoland Way, but other than that, there were normal operations by the time of our visit a few days after Irma.
To start a field trip, we have a class in the education center. Since so many area schools were closed because of the hurricane, many additional family and friends joined the field trip at the last minute. Because of this, there were not enough spaces for all of the children in the planned classes. However, my children were more than happy to run off and start experiencing rides instead of doing the class, so we gladly gave up our spots in the class.
Some of the first rides that the kids love to go to are the Boating School, Driving School, and Flying School. One of my biggest criticisms of Legoland is the vast amount of confusing height restrictions. Almost every ride has a different and unique set of height restrictions, and there is little rhyme or reason to these from a guest's perspective. For example, at Boating School, you must be 34 inches to ride at all, but you must be 48 inches to ride in a boat alone. However, at the Ford Driving School, you can only be 6-12 years old to ride, regardless of height. There is a Jr. Driving School for those ages 3-5. As you can imagine, there are a lot of tears from children who don't quite measure up, or who can ride alone on one ride, but then cannot on another. As children get older and taller, this becomes less of an issue. But I do NOT recommend Legoland for those with babies or very young children, because there is simply so little they can do with their family and siblings. For years, we avoided bringing babies or toddlers if possible, because they just had to wait too long for older siblings. However, there are rides geared just for toddlers, but many of these do not allow older or taller children to also ride. There are less rides that the whole family can experience together, when the family includes very young children.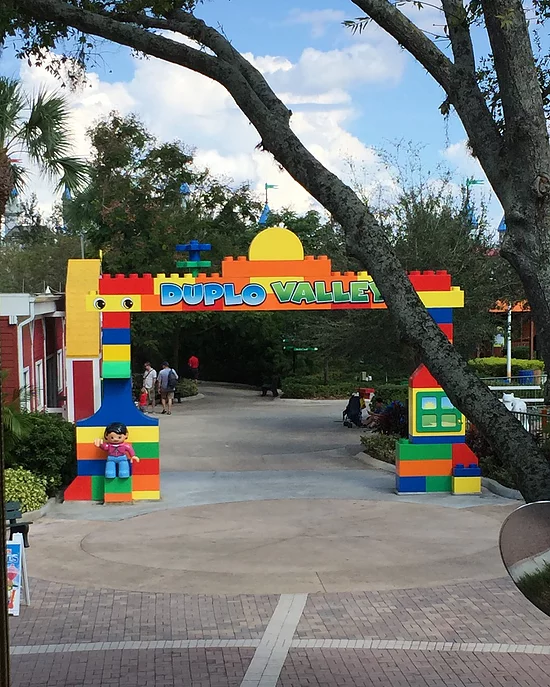 As seen above, there is an entire area of the park that is devoted to toddlers. This area is just a little boring for older children. Also, Legoland does offer wristbands that can help you more easily identify which rides are suitable for your child.
However, with all of that being said, when children are older, and you have less height restrictions to worry about, they absolutely adore Legoland Florida. There are a great deal of rides that the whole family can enjoy together, and some unique and pleasant experiences and shows. Since the park was so empty, my son was able to ride his favorite, Technic Project X, six times! It is an awesome roller coaster, and gives great views of the former location of the water skiing show at Cypress Gardens.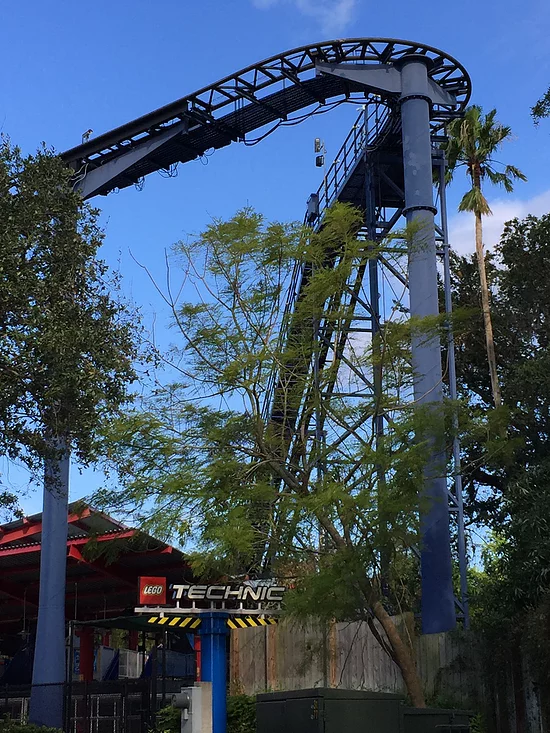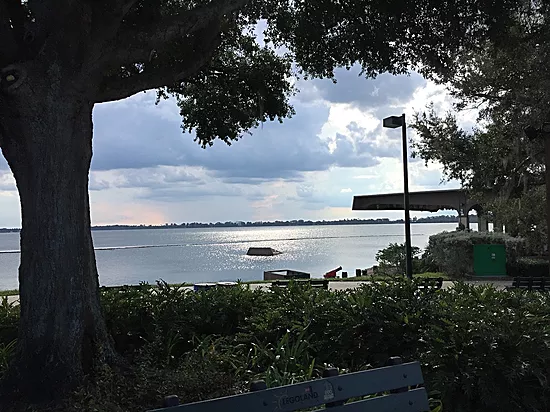 One of the advantages of the park being on the smaller side, at least in comparison to Walt Disney World, is that we feel comfortable as parents in letting the older children run around the park with their friends. This is also a huge benefit in experiencing the park at one of the lowest crowd levels of the year. There were basically 0 wait times at every ride! My oldest son had set a goal to ride everything in the park, which he easily accomplished, while also doing some things more than once.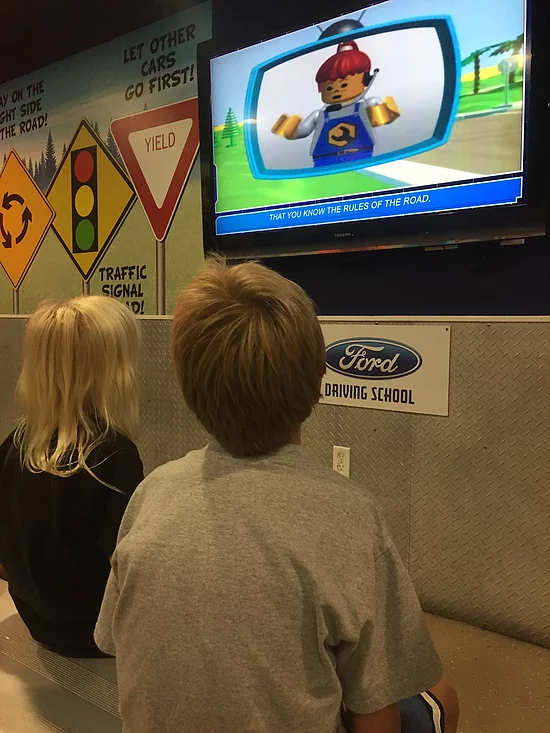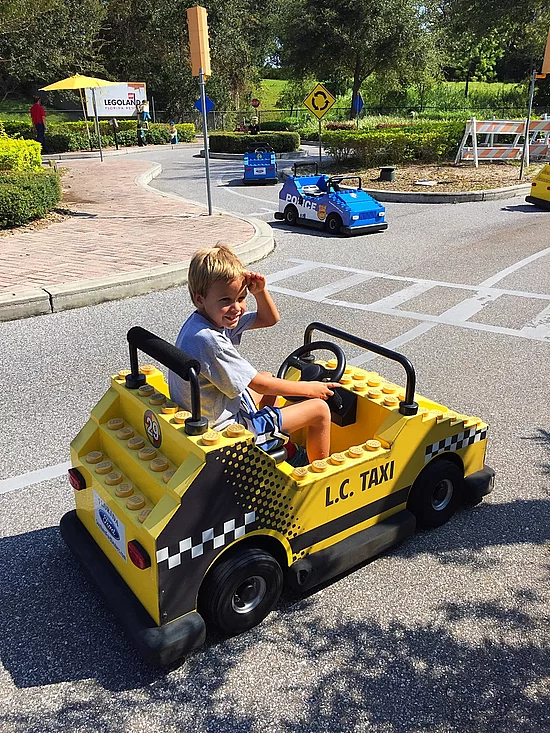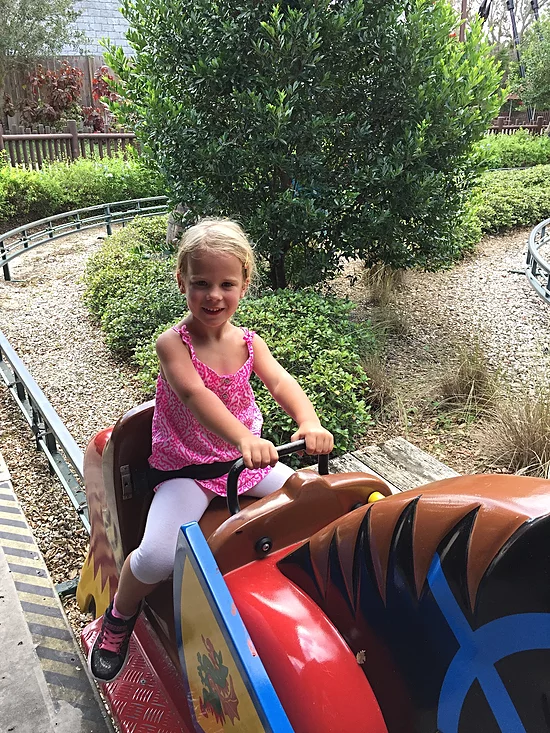 One of the most unique aspects of Legoland, in my opinion, is the Lego City or Miniland that is built nearly in the middle of the park. It has the most amazing lego structures that I have ever seen. There are models of everything from Star Wars lands, to Washington, D.C., to Las Vegas. We never seem to allow enough time to really marvel at each of these, as they all have unique little intricacies, such as a marching band, a shuttle launching, and a flying Millennium Falcon.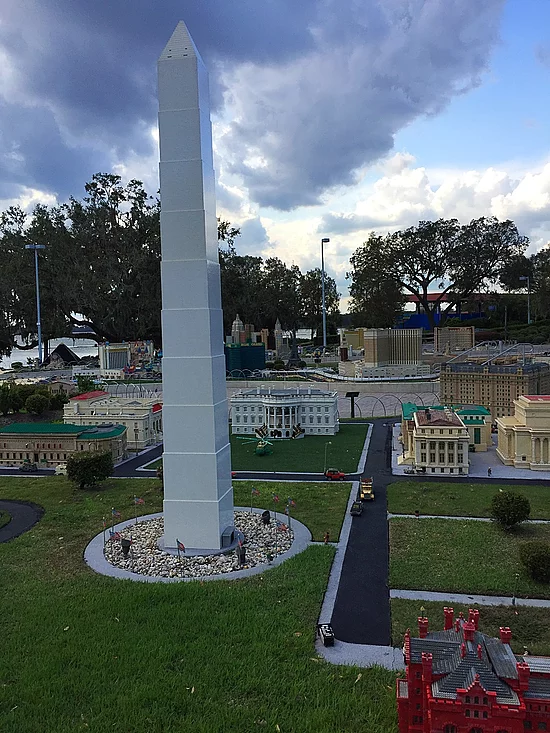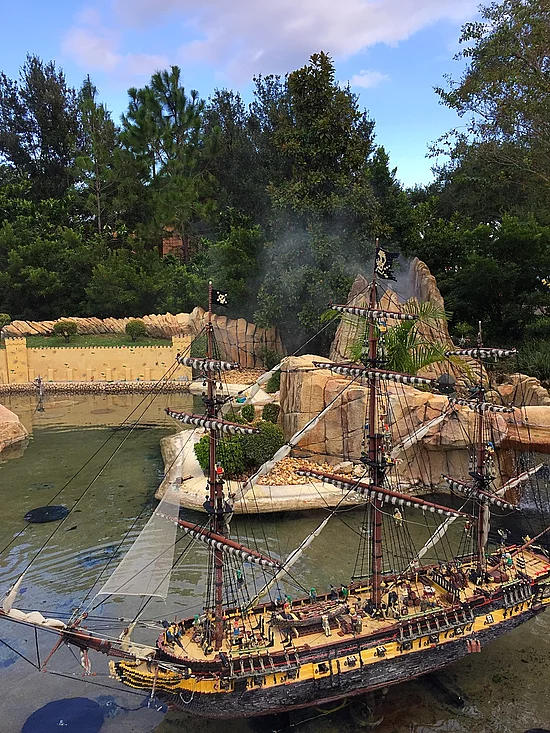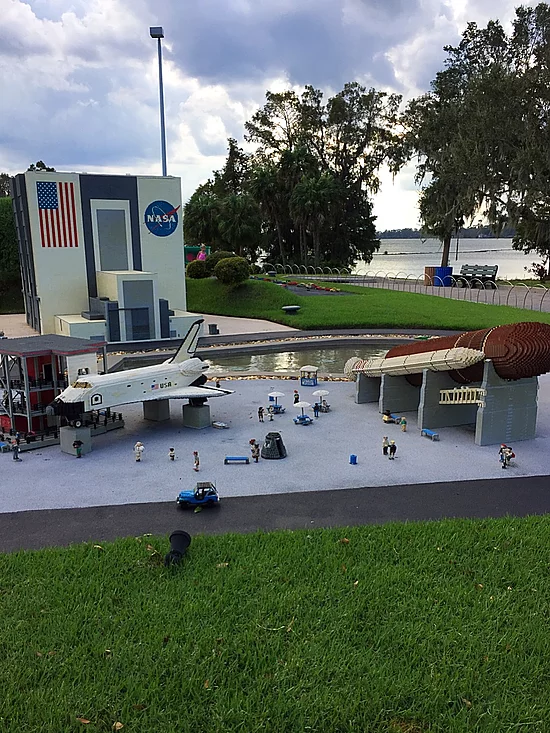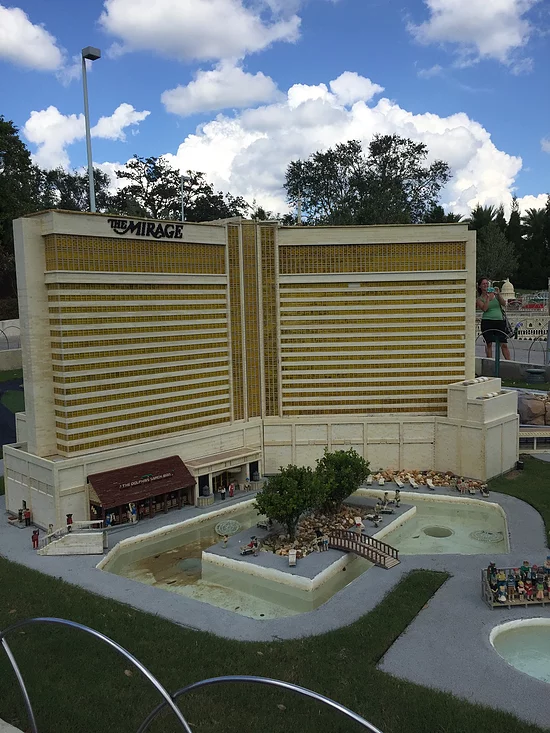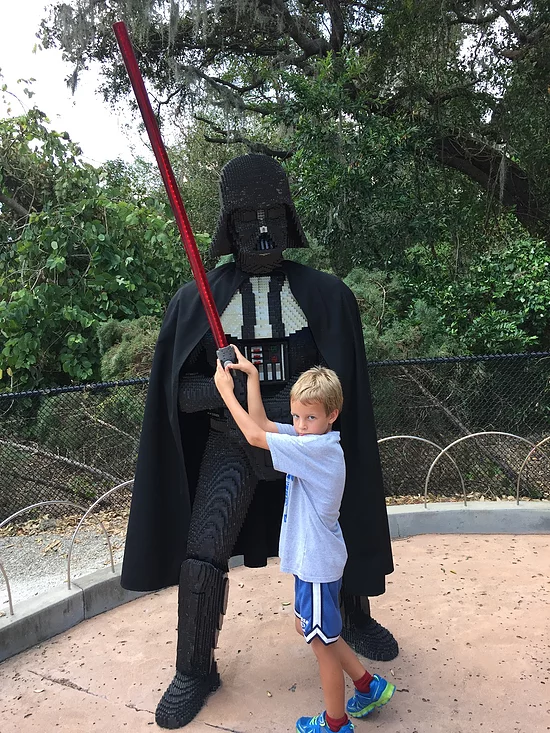 Another area of Legoland Florida that we really enjoy is the Imagination Zone. This is the same area where the group classes are held. It houses a Building Zone, Flight Zone, and Creation Zone. In this area, children can build their own cars or towers, and then test them on structures specifically designed to do so. This is a wonderful learning opportunity in engineering, and really engages young minds in building the best structures possible. My kids could spend hours in this room alone, and it has ample seating and air conditioning for parents to enjoy. This is also an area that younger children can enjoy as well, with ample space to crawl and explore.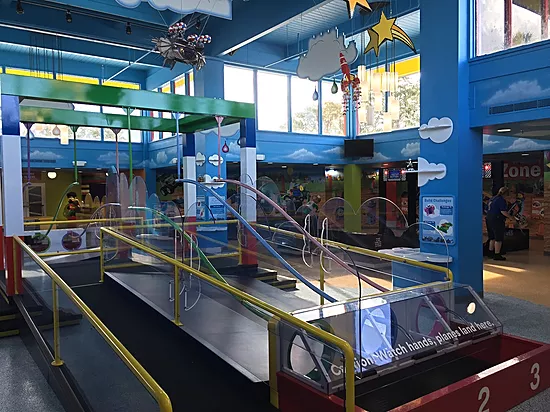 There are several ways in which Legoland Florida does not compare to Disney World. However, it's not necessarily trying to. Many of you have asked whether I think that Legoland is worth your time when you visit Central Florida. If you have Lego fans in your home, Legoland Florida exceeds immeasurably in spawning the imaginations of young builders. The real Lego creations that children see in front of their eyes inspire them to build their own city, their own home, their own superhero, and their own imagination come to life.
Legoland Florida also has a water park, Legoland Hotel, and the new Beach Retreat Bungalows. Our family has never experienced any of these, but hope to have the chance to do so sometime in the future.
If you have any other questions about Legoland Florida, feel free to let me know in the comments!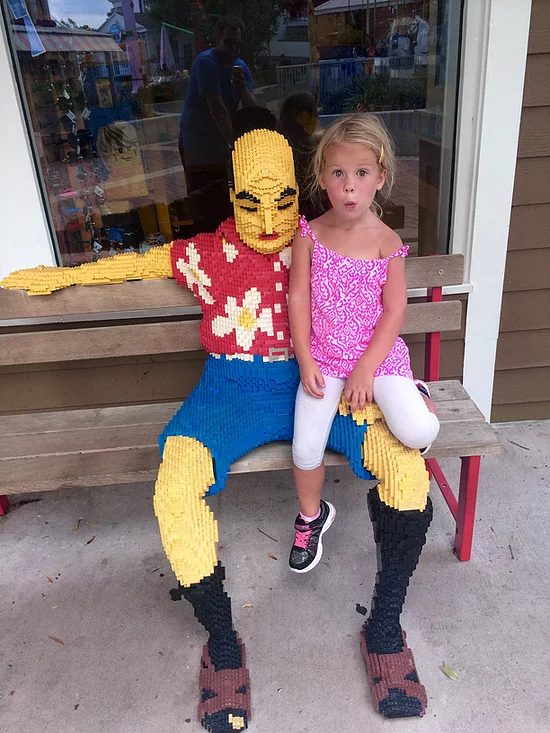 You May Also Like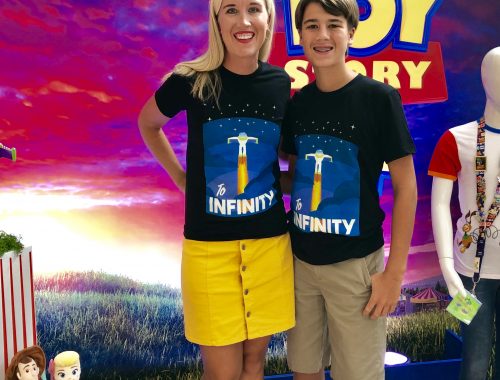 June 20, 2019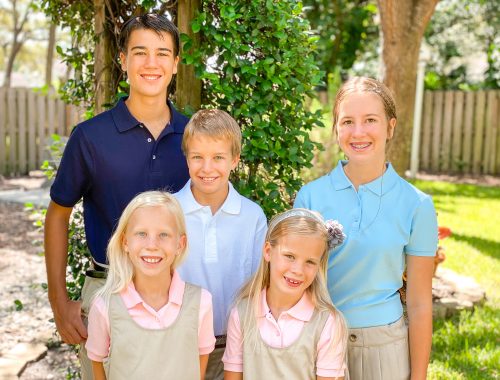 August 10, 2020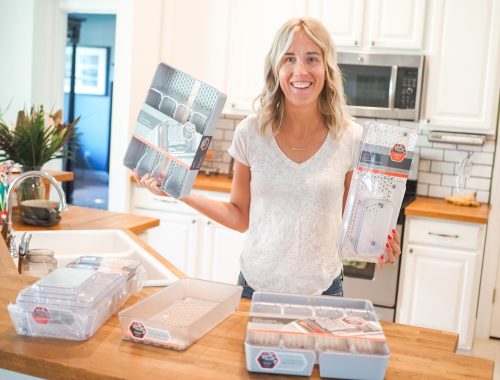 March 10, 2021