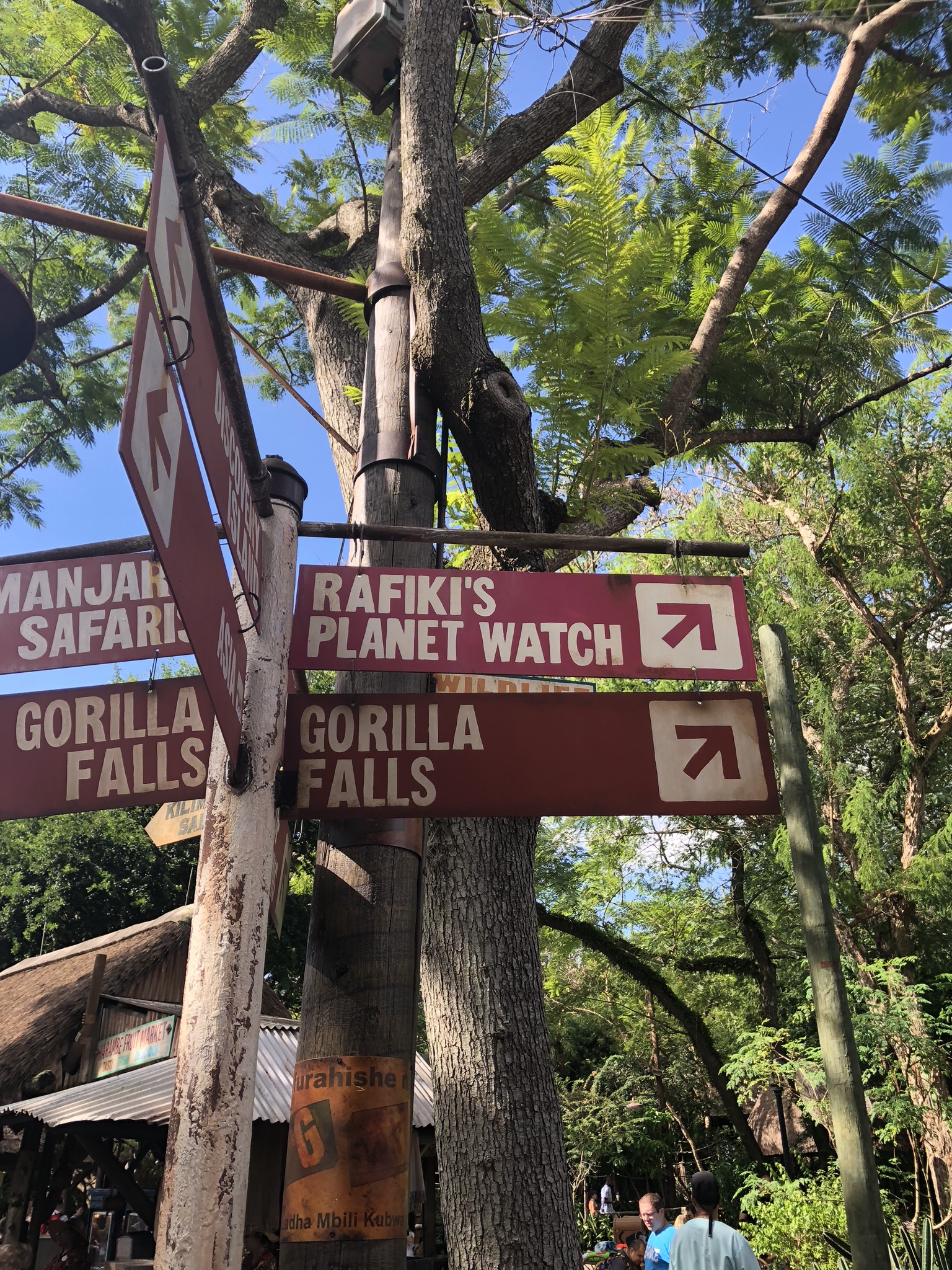 Goodbye to Rafiki's Planet Watch at Disney's Animal Kingdom
September 27, 2018
Sharing is caring!
This post was updated on 10/2/18. Please see end of post for new information.
I really love the positivity and good vibes of the Disney blogging and
instagram community
. In my experience, there is very little negativity, bullying, or even criticisms or critiques. I'm so thankful for that, because we all know that not all areas of social media are so filled with light and happiness. It is such a joy to open instagram and have my feed filled with pictures of balloons, castles, princesses, compliments, and love! The people that fill the Disney social media community are positive, encouraging, and always looking to the future.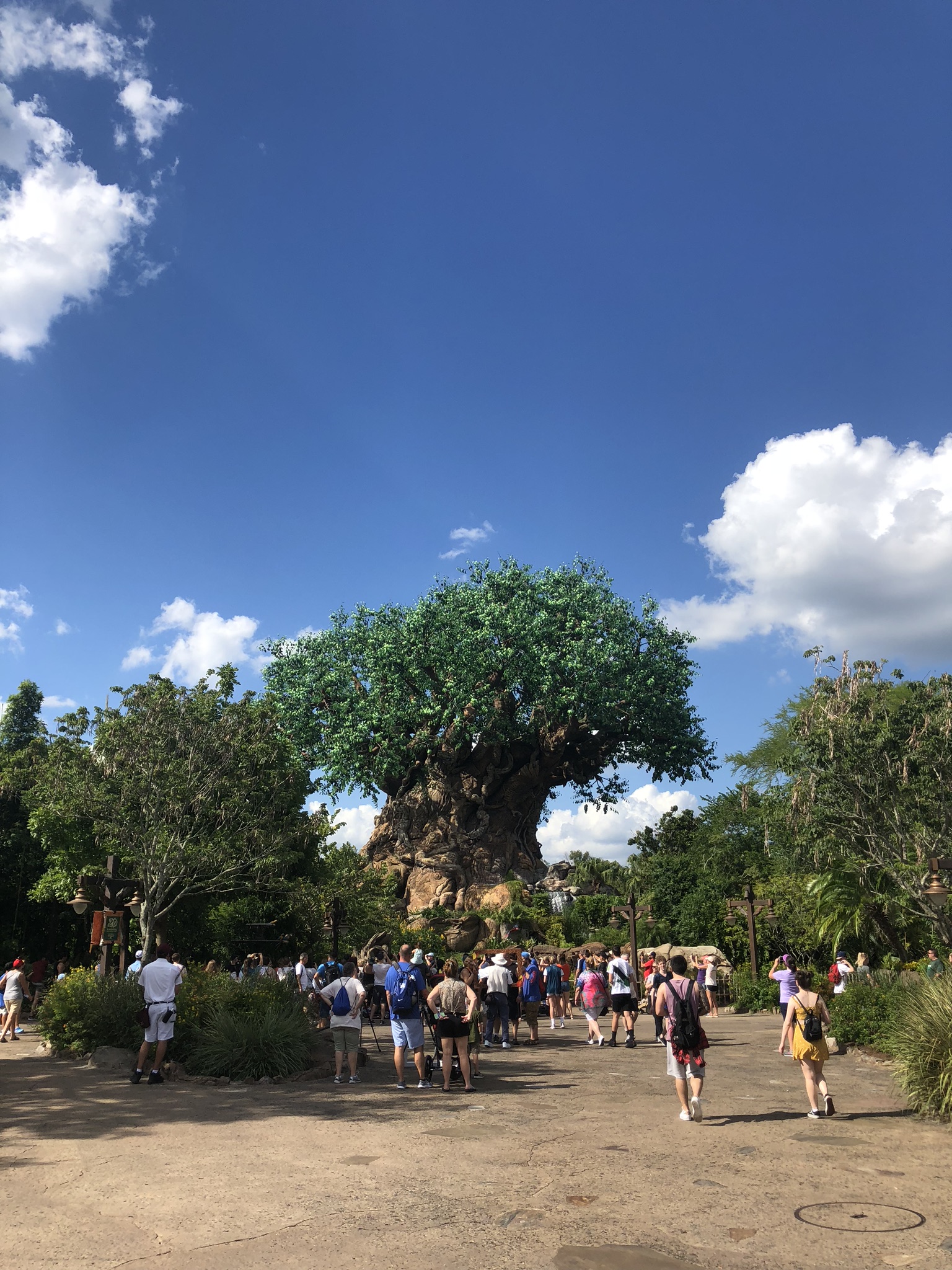 And while I fully support this attitude, and try to be as much like this as possible, both in my real life and my social media life, I think it's also wise to pause for reflection every now and then, and to take the time to say goodbye to a good friend. We are losing a friend at Animal Kingdom. On October 20, Rafiki's Planet Watch at Disney's Animal Kingdom will be closing permanently. This Saturday, September 29, is the last day to meet characters in that location, which are Rafiki and Doc McStuffins. As any true Walt Disney World fan would do, as so as I heard the news, I booked my fast passes for Animal Kingdom, and headed there with a friend after school.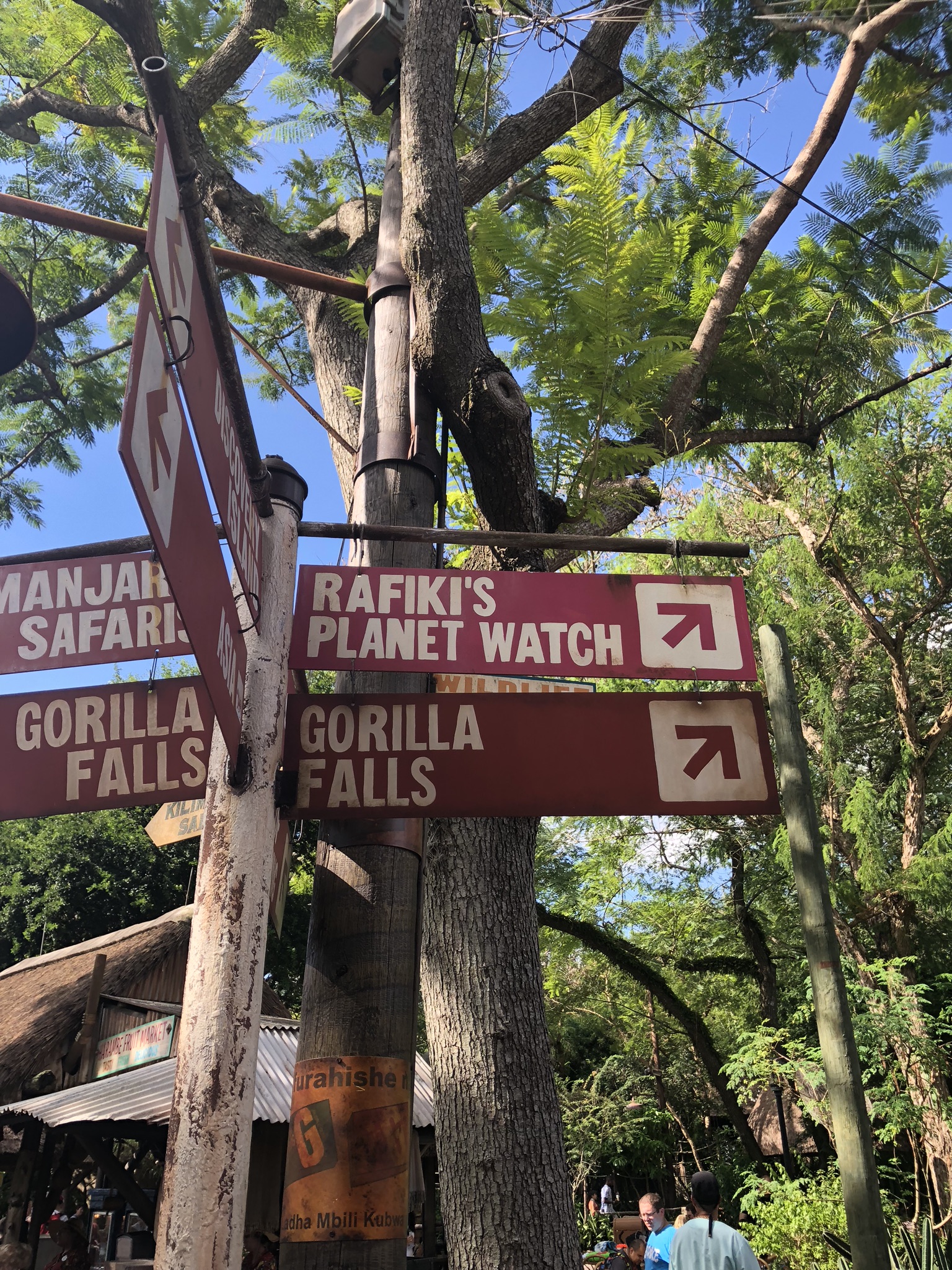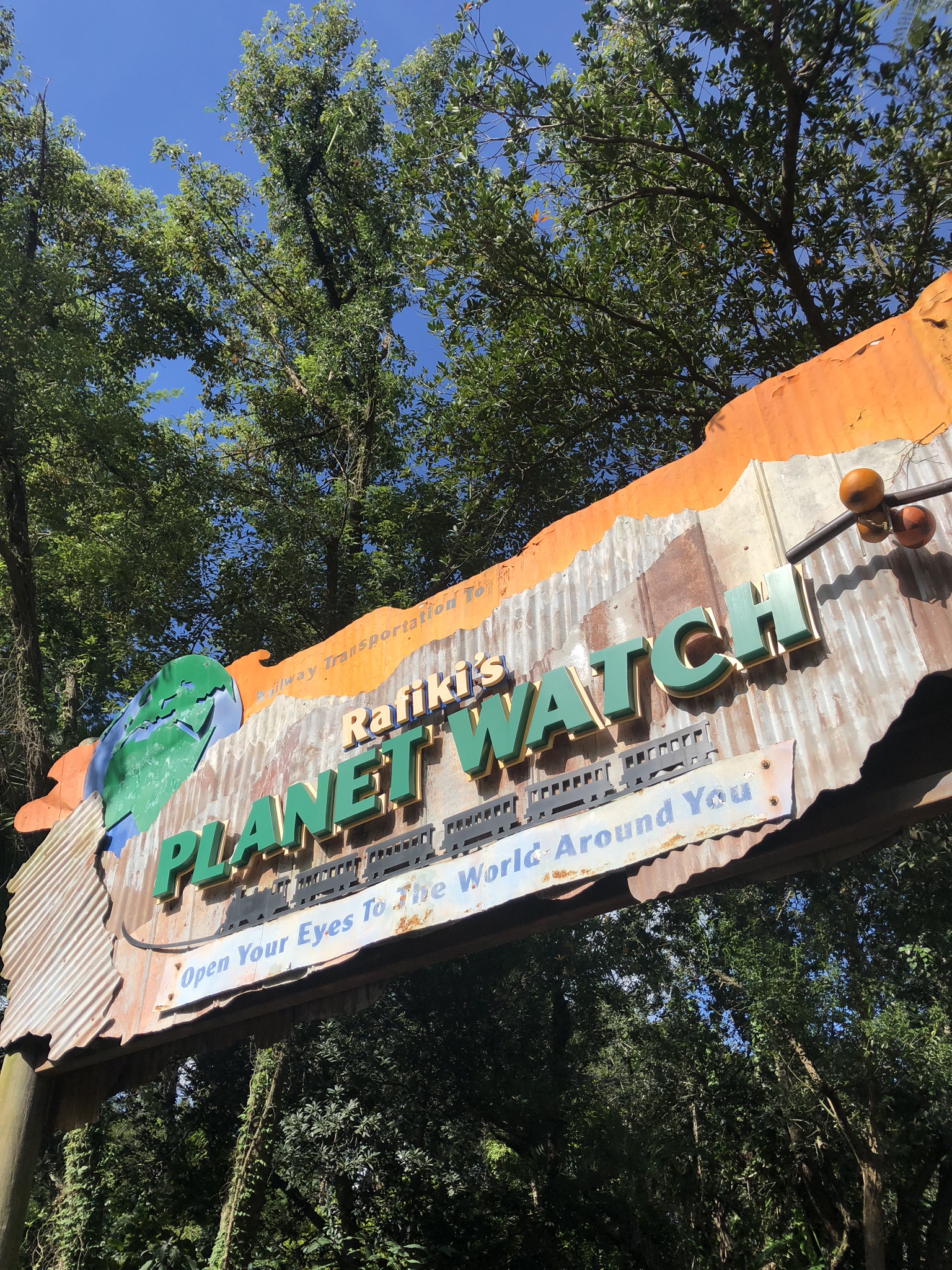 Surprisingly, and maybe indicative of why it's closing, many people have never visited Rafiki's Planet Watch. This experience involves a short train ride on the Wildlife Express Train over to this area of Animal Kingdom, which you board right by the entrance to Kilimanjaro Safari's. The train ride is just a few minutes long, but you get to see the backstage areas of Kilimanjaro Safaris, and the ride is narrated by a cast member sharing interesting facts about Animal Kingdom. The seats on the train are fully forward facing, so there is no bad seat at all for that short trip!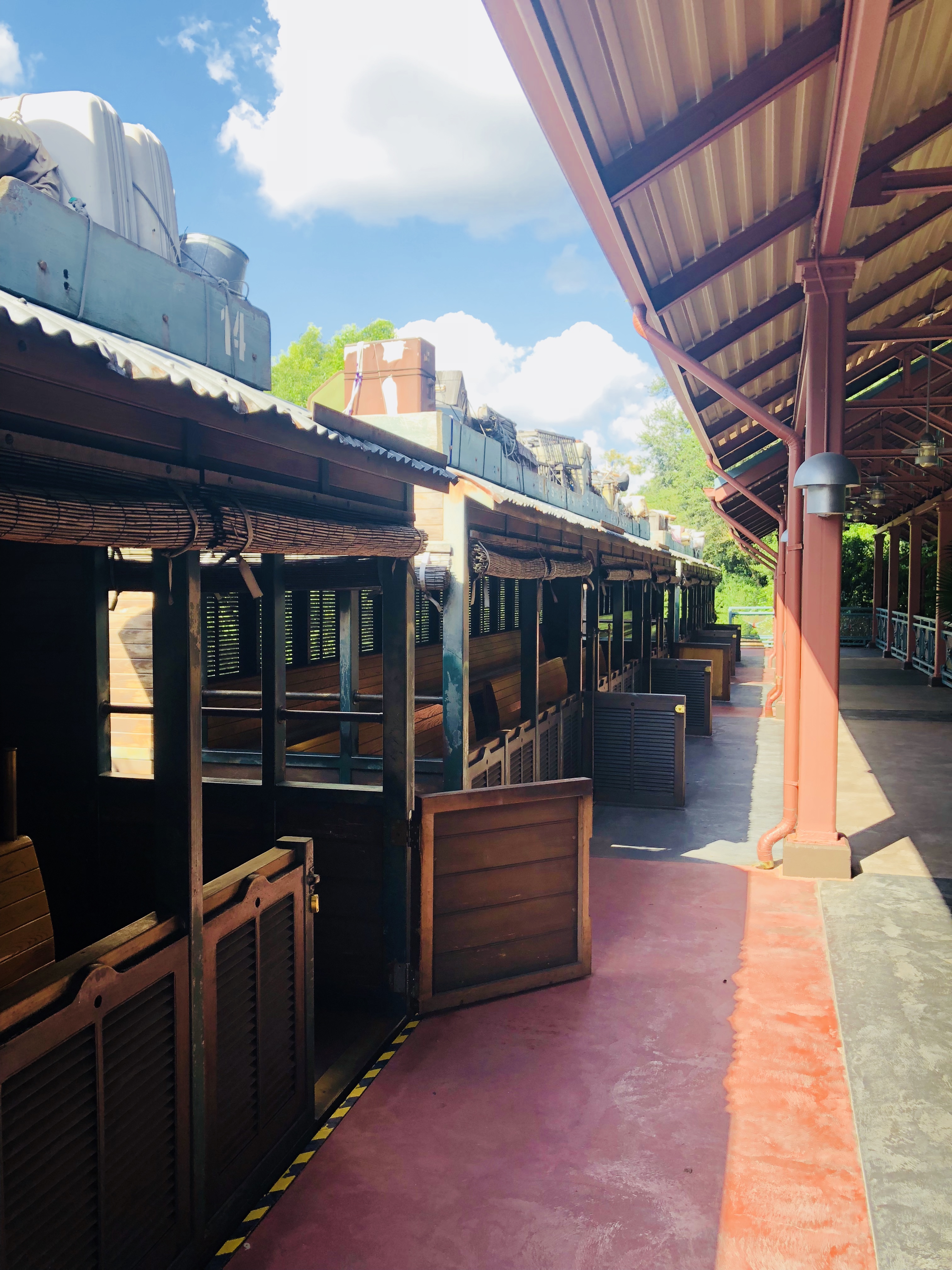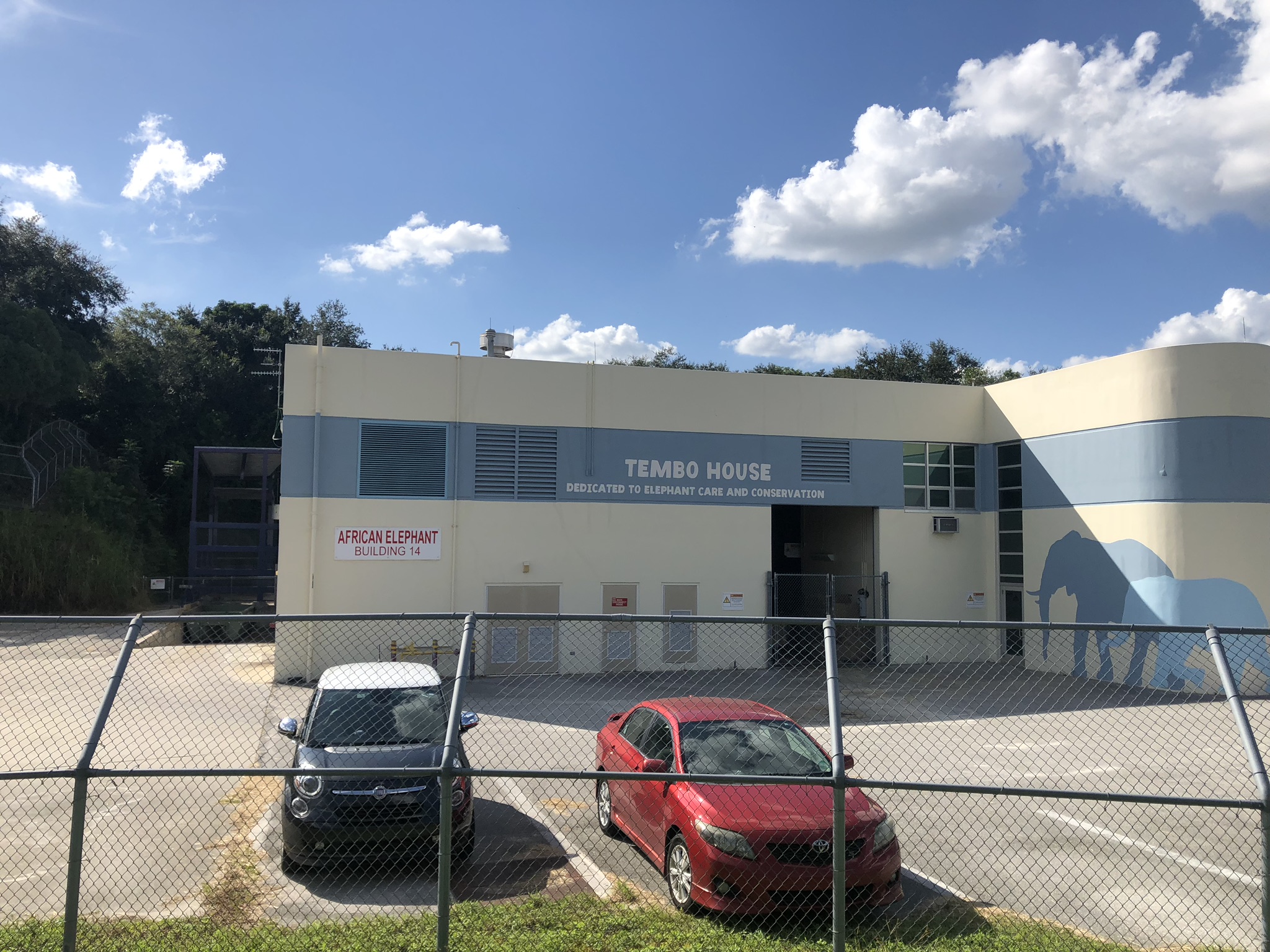 When you arrive at Rafiki's Planet Watch, you feel like you've been transported to a tropical destination. After disembarinking in this area of Disney's Animal Kingdom, you walk down a lush green path, known as the Habitat Habit nature tail, which also includes a stop for the popular Wilderness Explorer badges. On this visit, we did a scavenger hunt with some cast members, and although my children weren't planning to complete the full book today, they all decided to complete all of the badges at Rafiki's Planet Watch before they disappeared for good.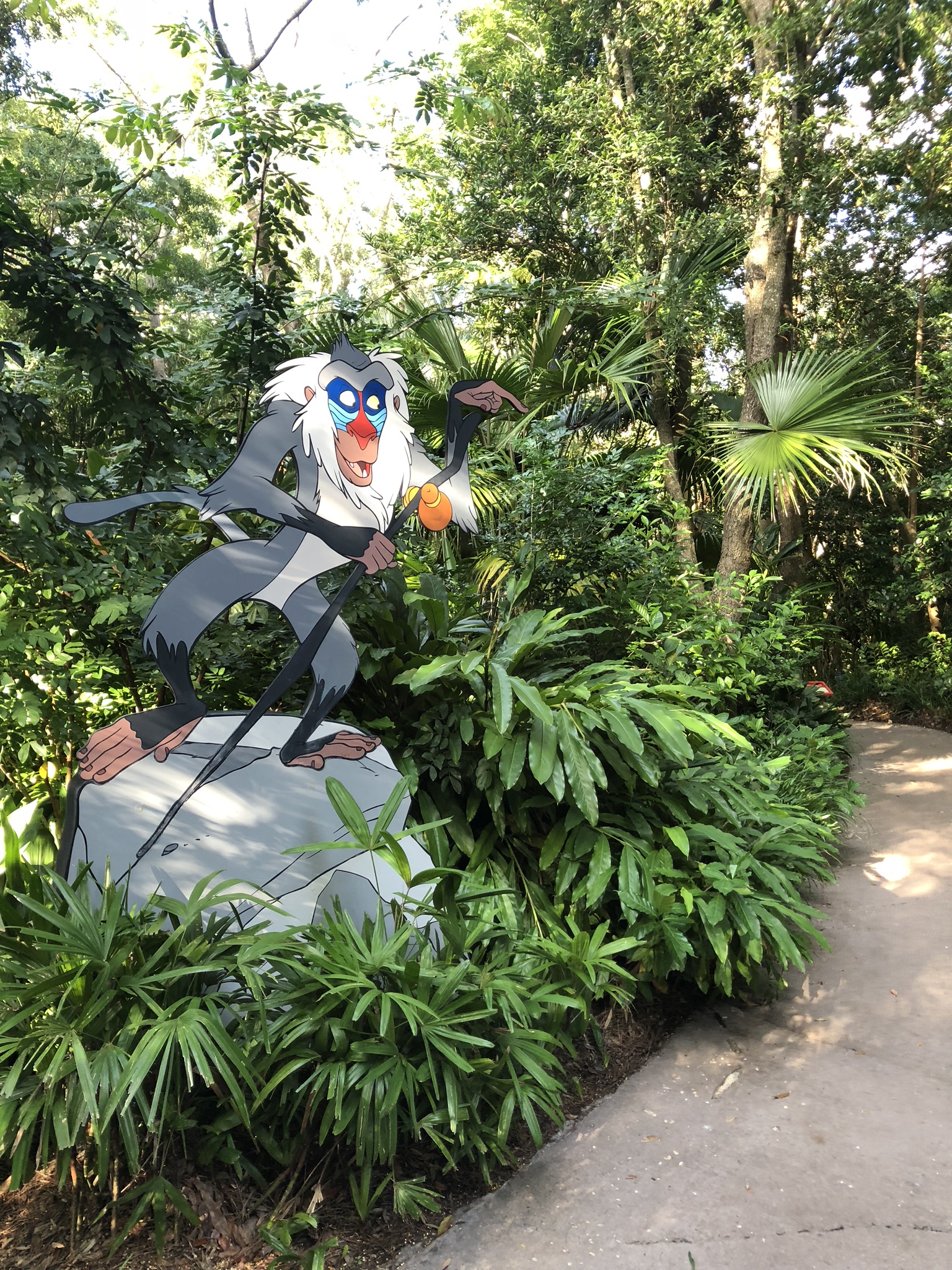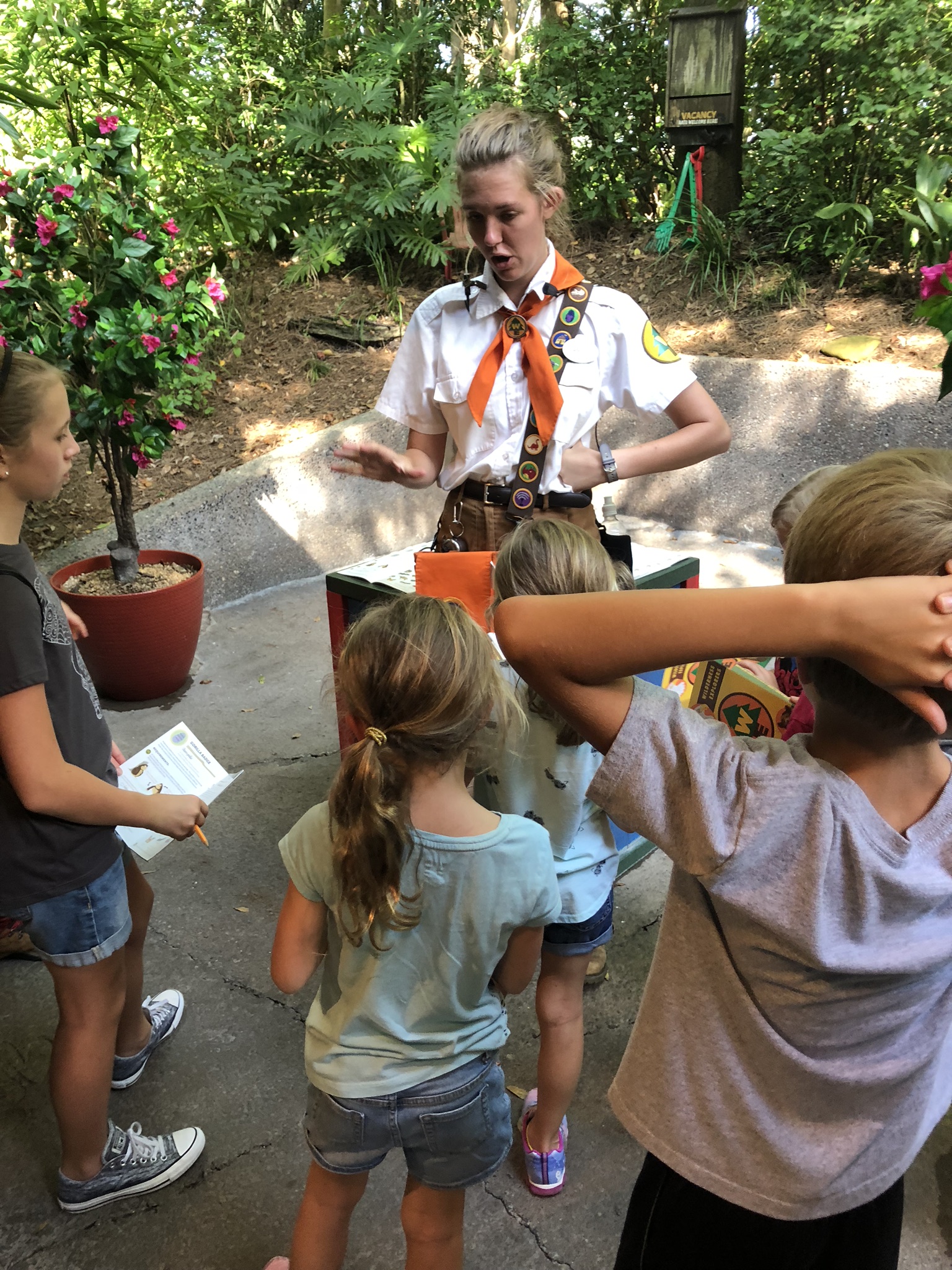 One of the most popular areas of Rafiki's Planet Watch is the Affection Section. This is a petting zoo at Walt Disney World! Many people would never guess that there's a place at Disney to pet goats, pigs, sheep, and cattle! There are brushes available, and my kids love running around petting them, brushing them, and just marveling at them. We really enjoy this area, and it's also so educational. The cast members are very helpful and informative, and share lots of facts about these Disney animals as you walk around.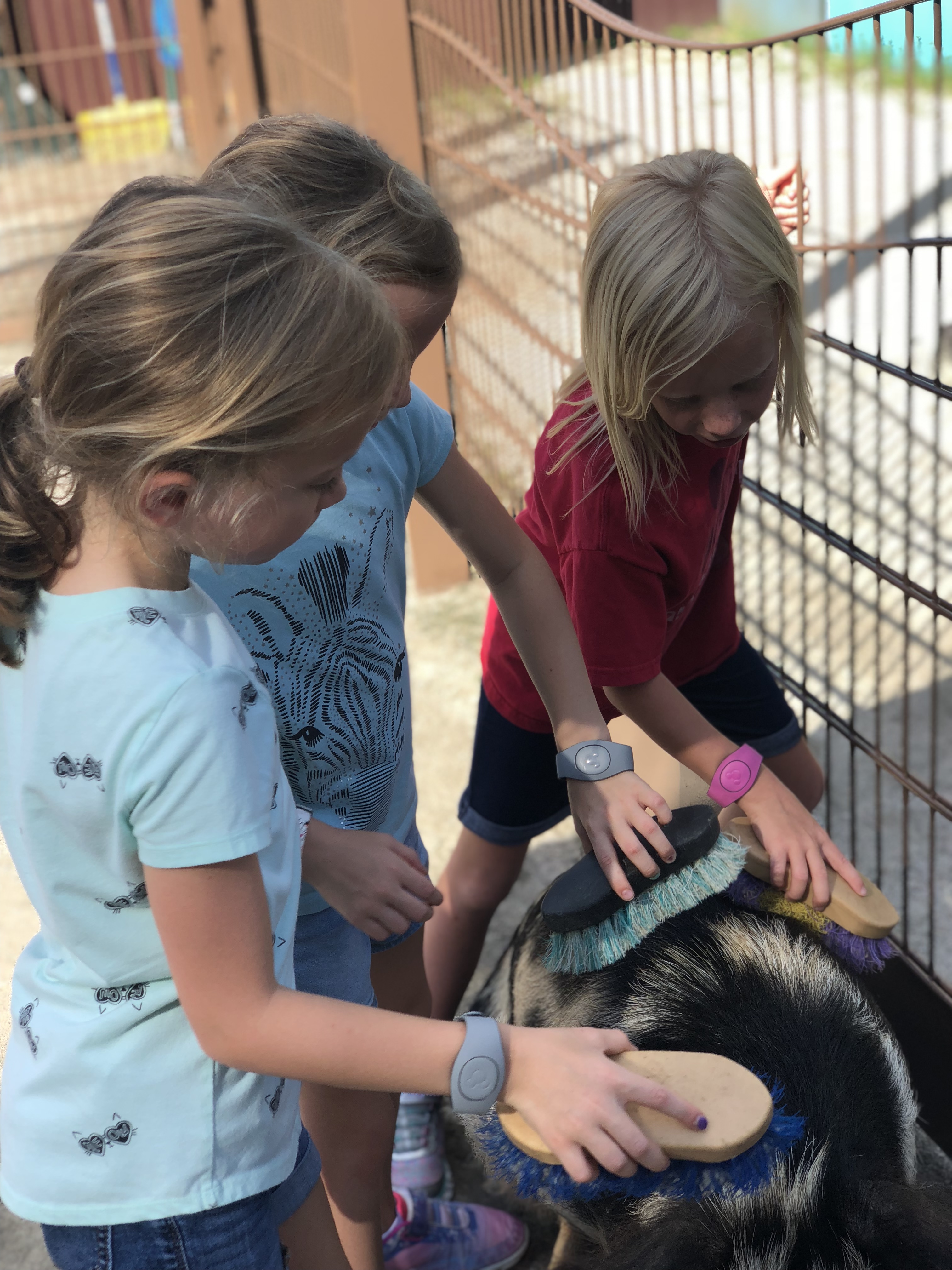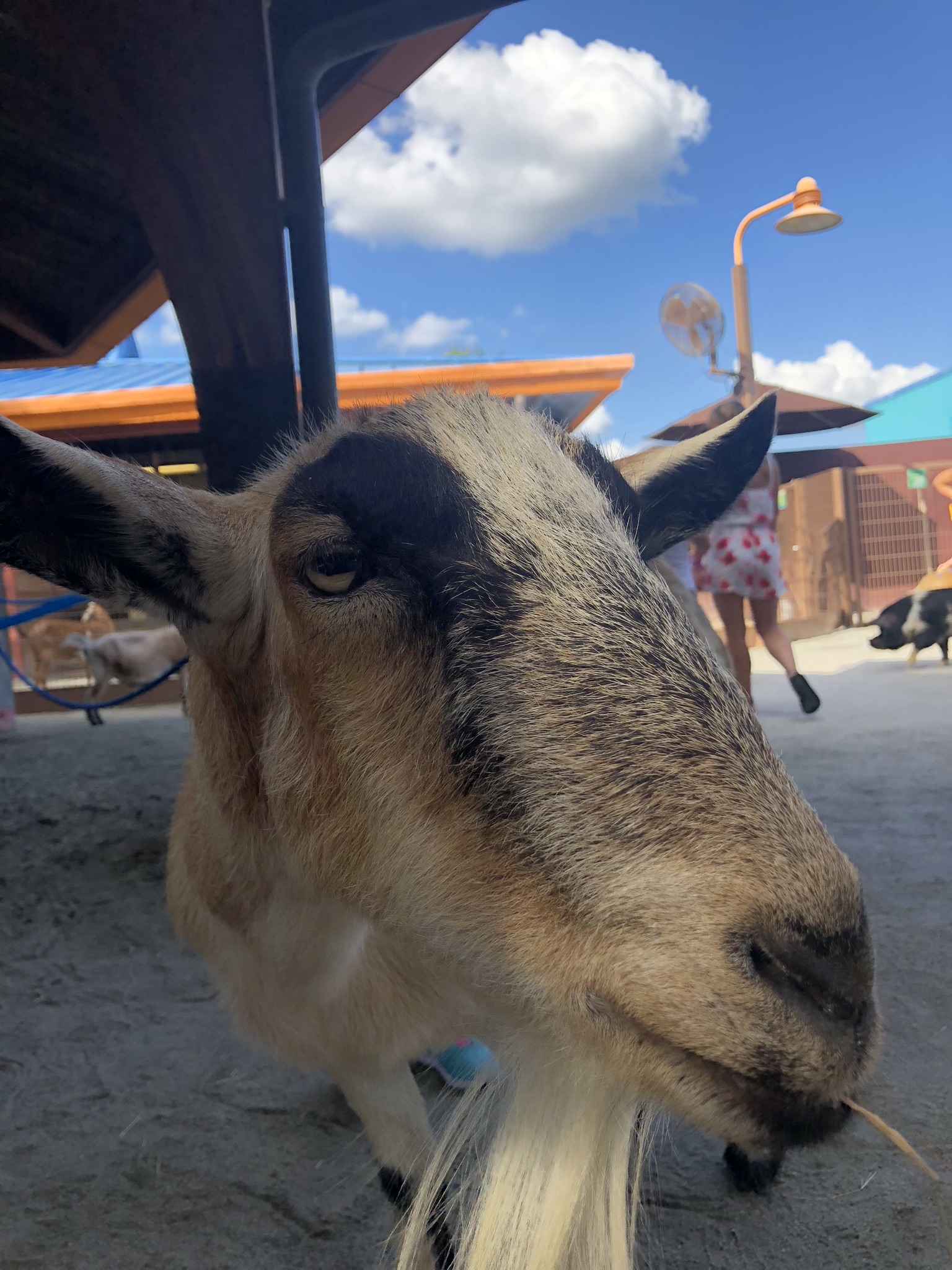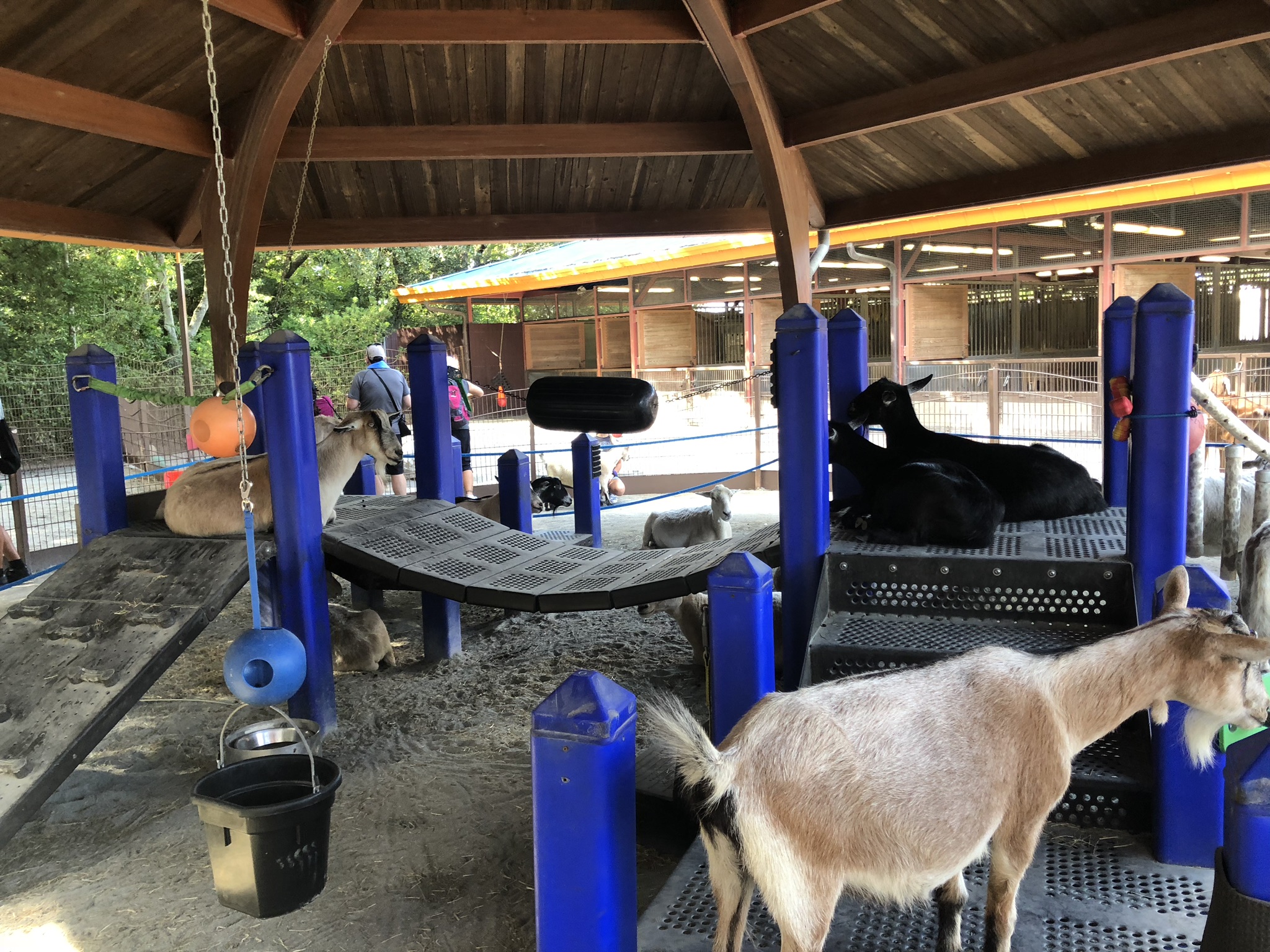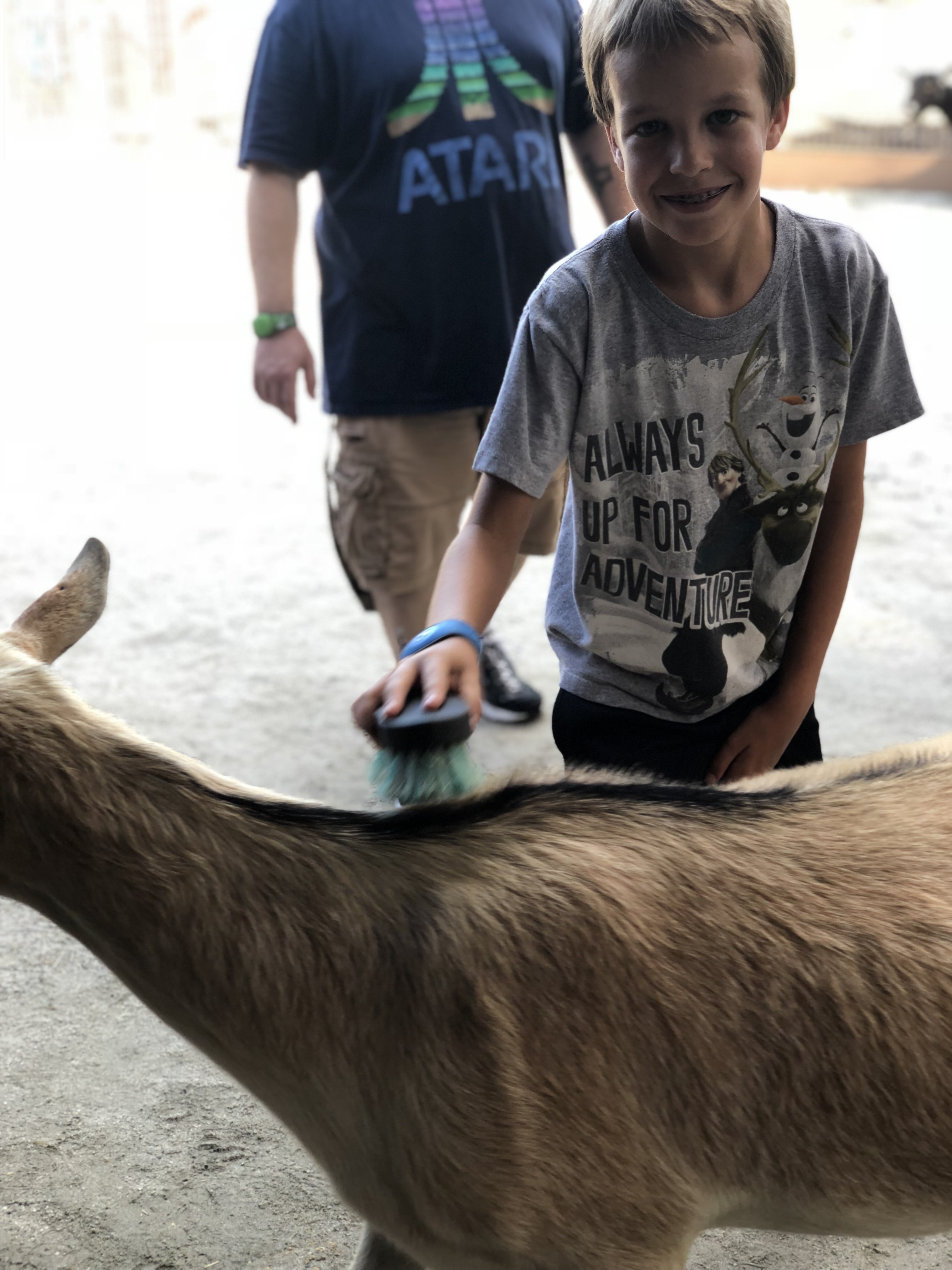 Inside the building at Rafiki's Planet Watch at Animal Kingdom, which is known as Conservation Station, there are veterinary facilities, activities, informative videos on conservation and animal care, and listening booths for animal and nature sounds! On one of our visits years ago, we even saw an actual procedure being done on a lion during our visit! It was one of the most amazing things I've ever seen at Walt Disney World, and nothing sparks a child's interest in veterinary medicine like being able to see it take place right in front of your eyes. I will never forget seeing that huge animal on the operating table, with so many caring hands surrounding him, monitoring every vital and need. You certainly never know what you'll see at Walt Disney World!
The part of Rafiki's Planet Watch that will be closing this weekend is the character meet and greets. Of course, since the area is named after him, you can meet Rafiki here! He signed our autograph book, we got pictures with him, and said goodbye. Next, we headed over to the Doc McStuffins meet and greet area and gave her a great big hug! She has the most adorable little set up for her meet and greet, and this will be a sad area after Saturday!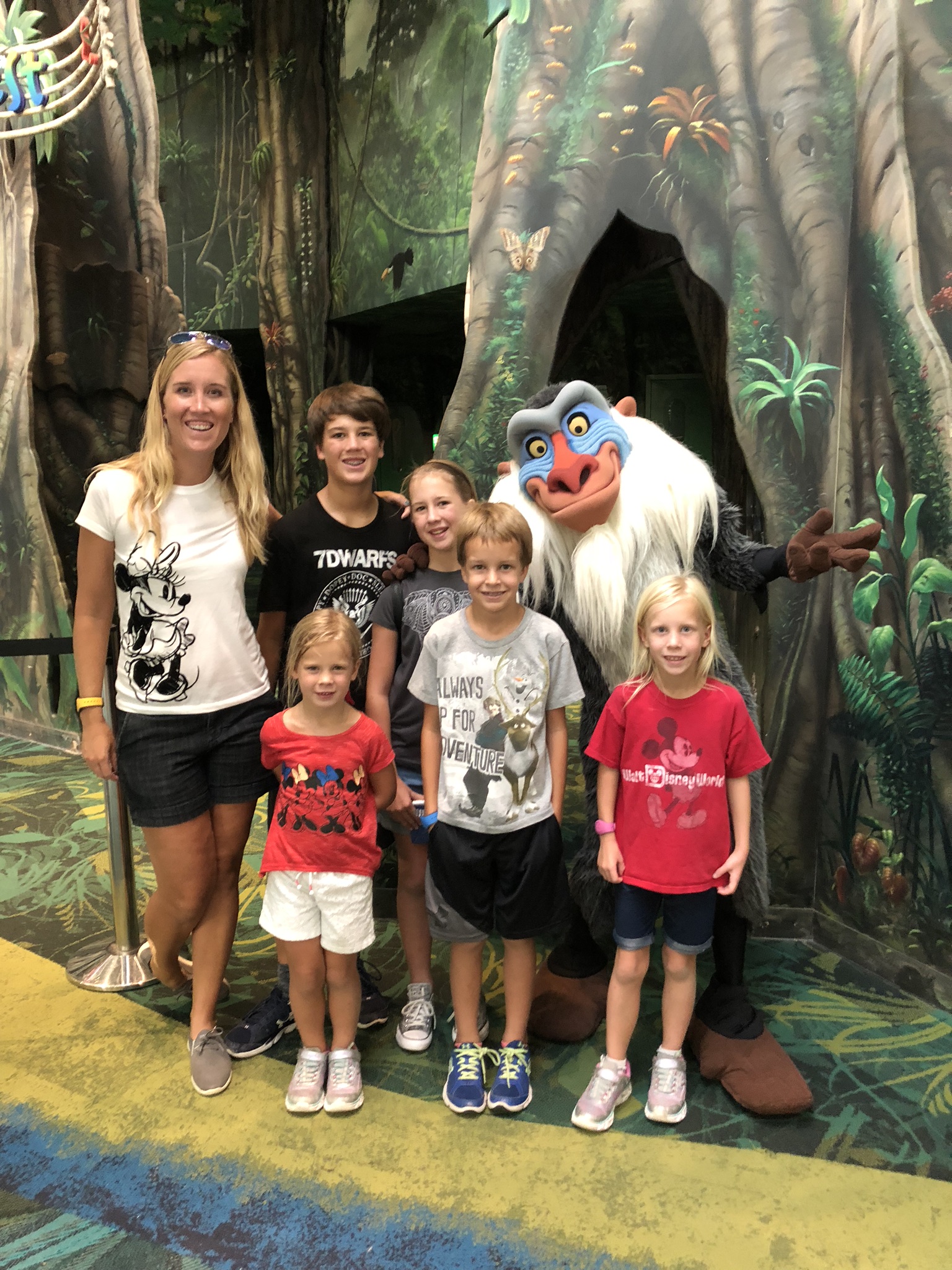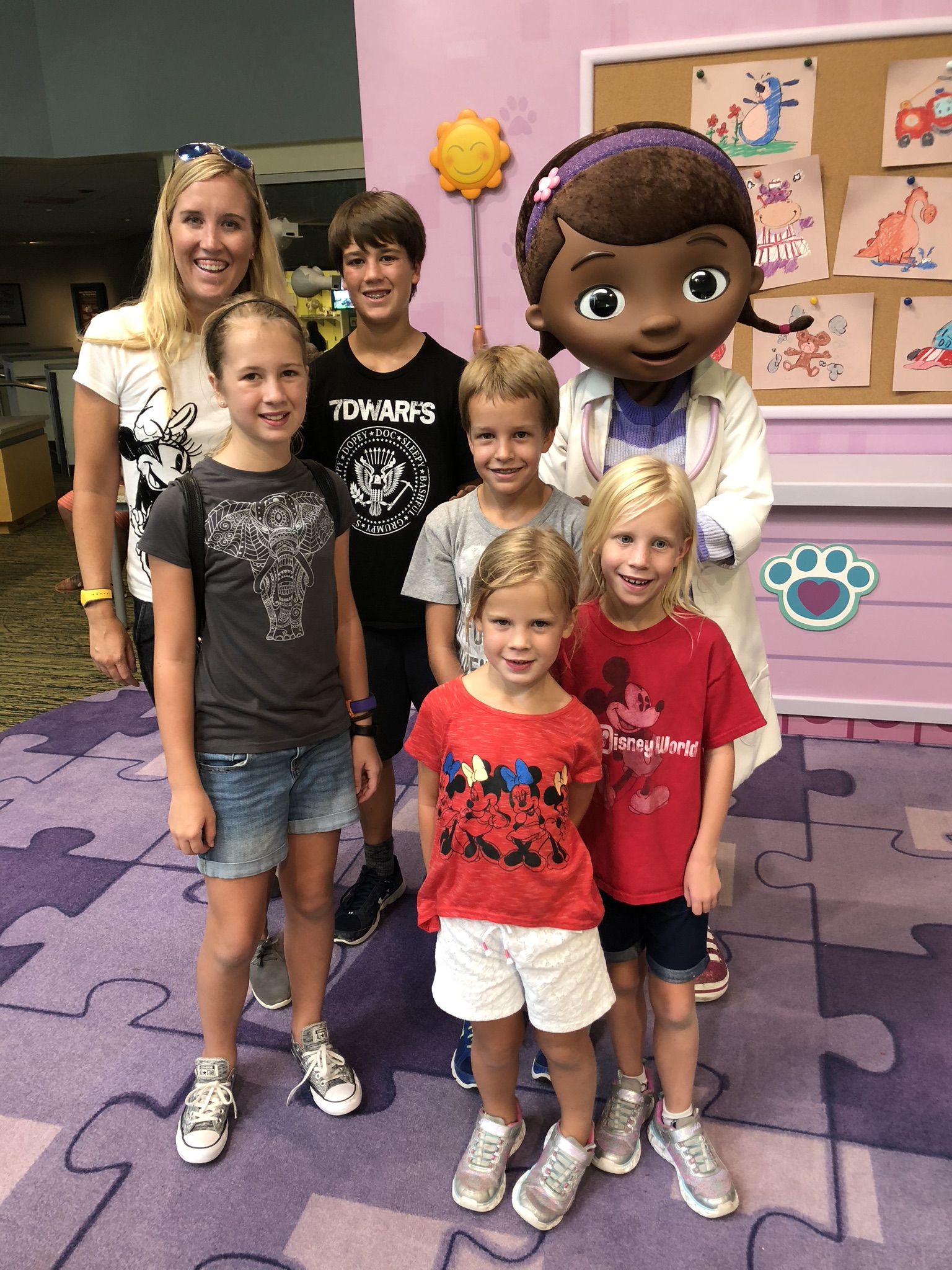 Around Disney's Animal Kingdom, there are unexpected opportunities to meet animals at every turn. Rafiki's Planet Watch is no different! There was a snake available to touch and learn about, and all of my kids loved being able to do that. As always, the cast member shared so many interesting facts, and we learned so much in such a short time. We've also seen birds and other small creatures out and about during other visits.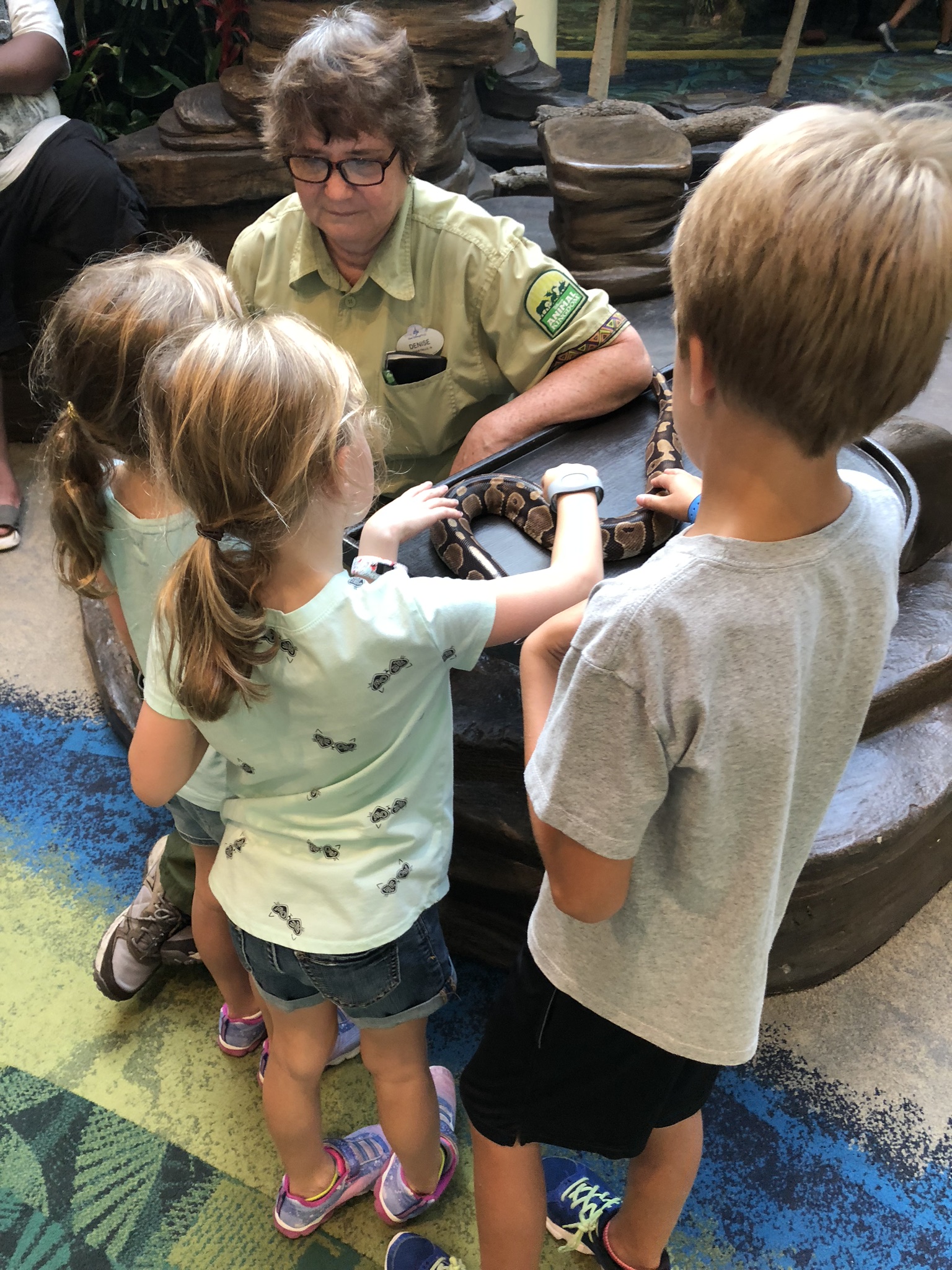 I've written several times about how educational a visit to Walt Disney World can be. As a homeschooling family, we try to incorporate learning into everything we do. A visit to Rafiki's Planet Watch at Animal Kingdom was nearly entirely educational. It was simple, sweet, and engaging for all ages. I will be quite sad to see it go, but always try to trust that the Disney powers that be have something better planned for us as guests.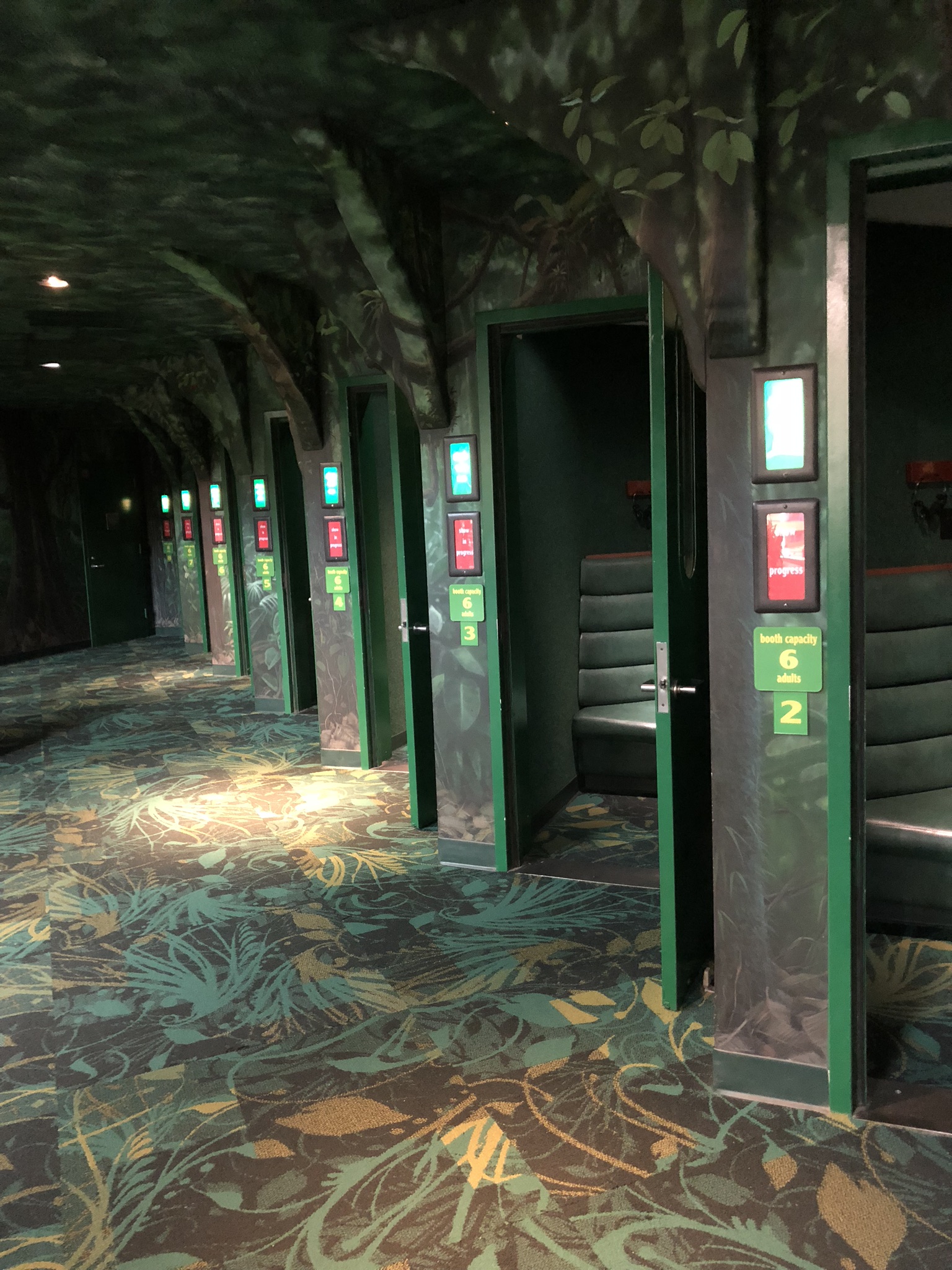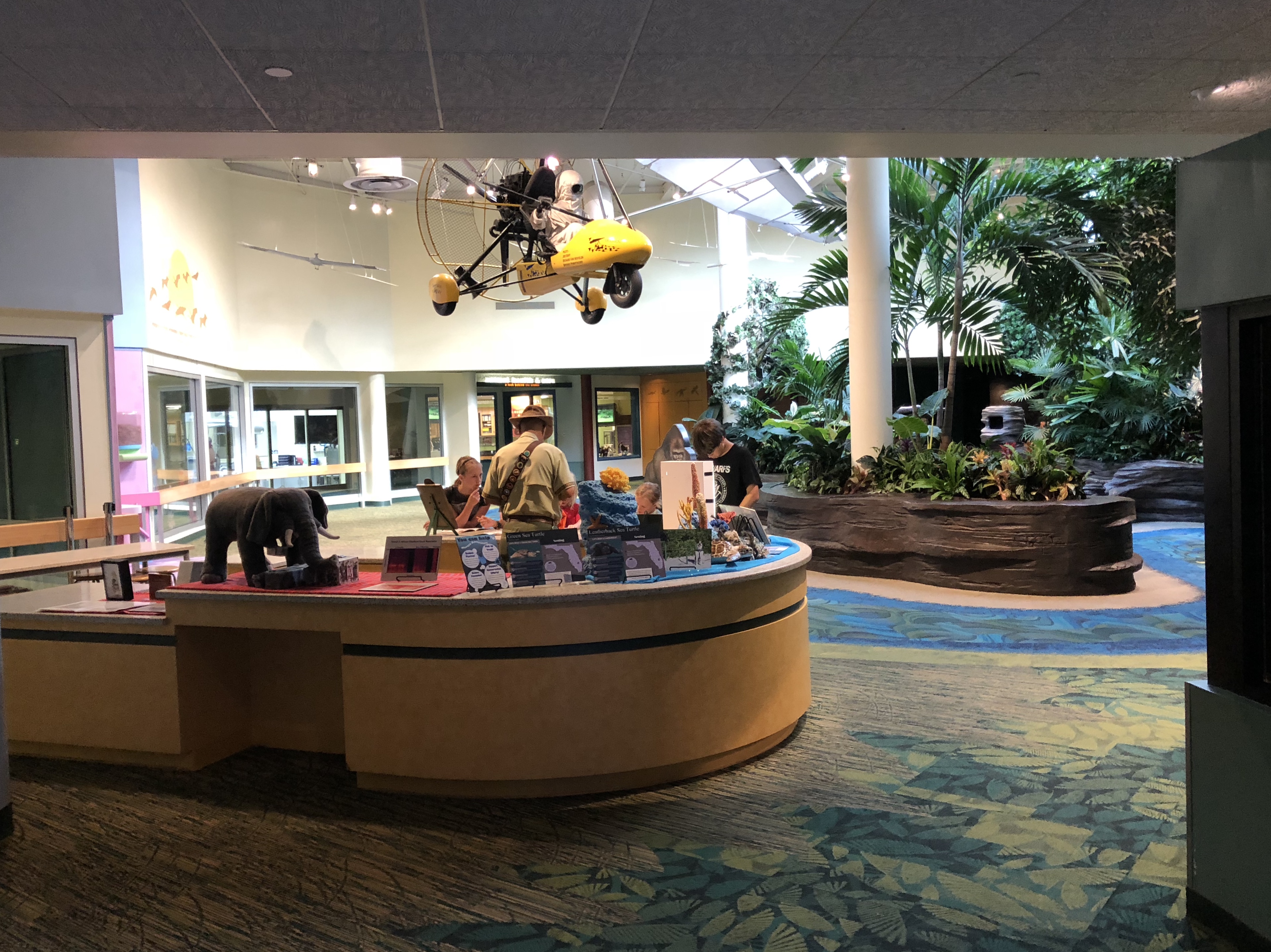 We have really enjoyed visiting Rafiki's Planet Watch over the years, and as my children have grown, their appreciation of this area has grown and changed. I am always resistant to change, so I'm certainly sad to see it go. However, as hard as it is in both real life and theme park life, I will trust that there is something better ahead. One of my oldest son's favorite quotes, which he has hanging on his bedroom wall, fits this moment perfectly. As Walt said, "Around here, however, we don't look backwards for very long. We keep moving forward, opening up new doors and doing new things, because we're curious…and curiosity keeps leading us down new paths."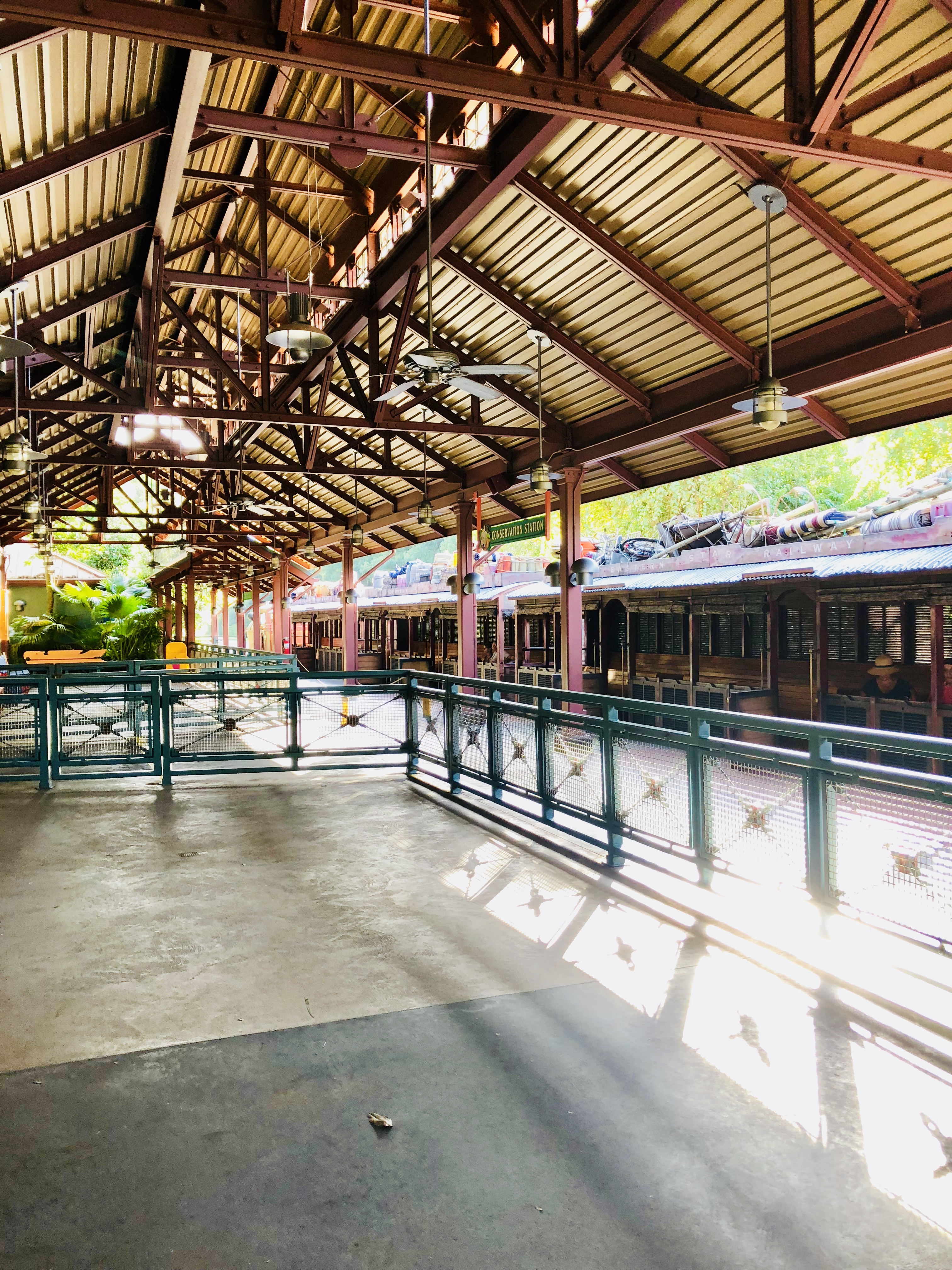 On September 29, Disney announced that Rafiki's Planet Watch would actually reopen in Spring of 2019. It is extremely rare that Disney reverses course on a previously confirmed closure. Whatever the reason for the reversal, we are thankful and look forward to visiting again in the future!
You May Also Like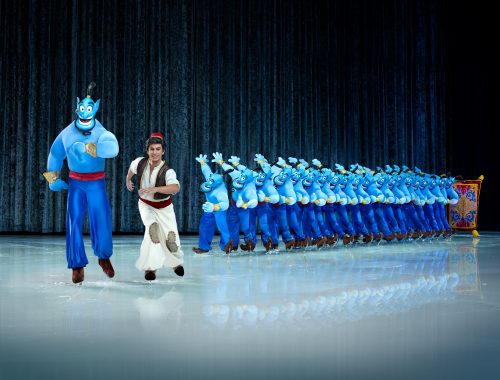 August 11, 2023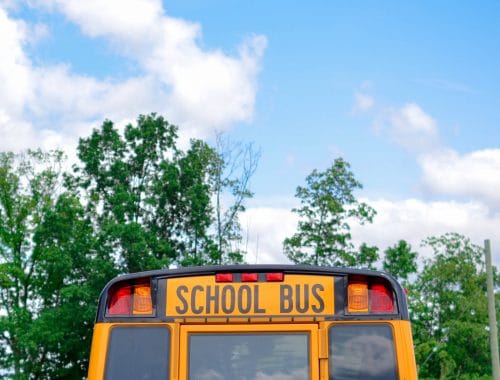 February 6, 2020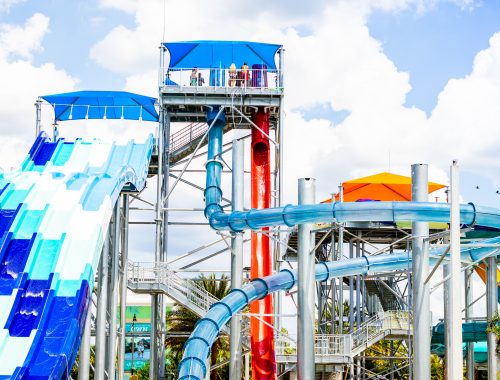 May 27, 2019