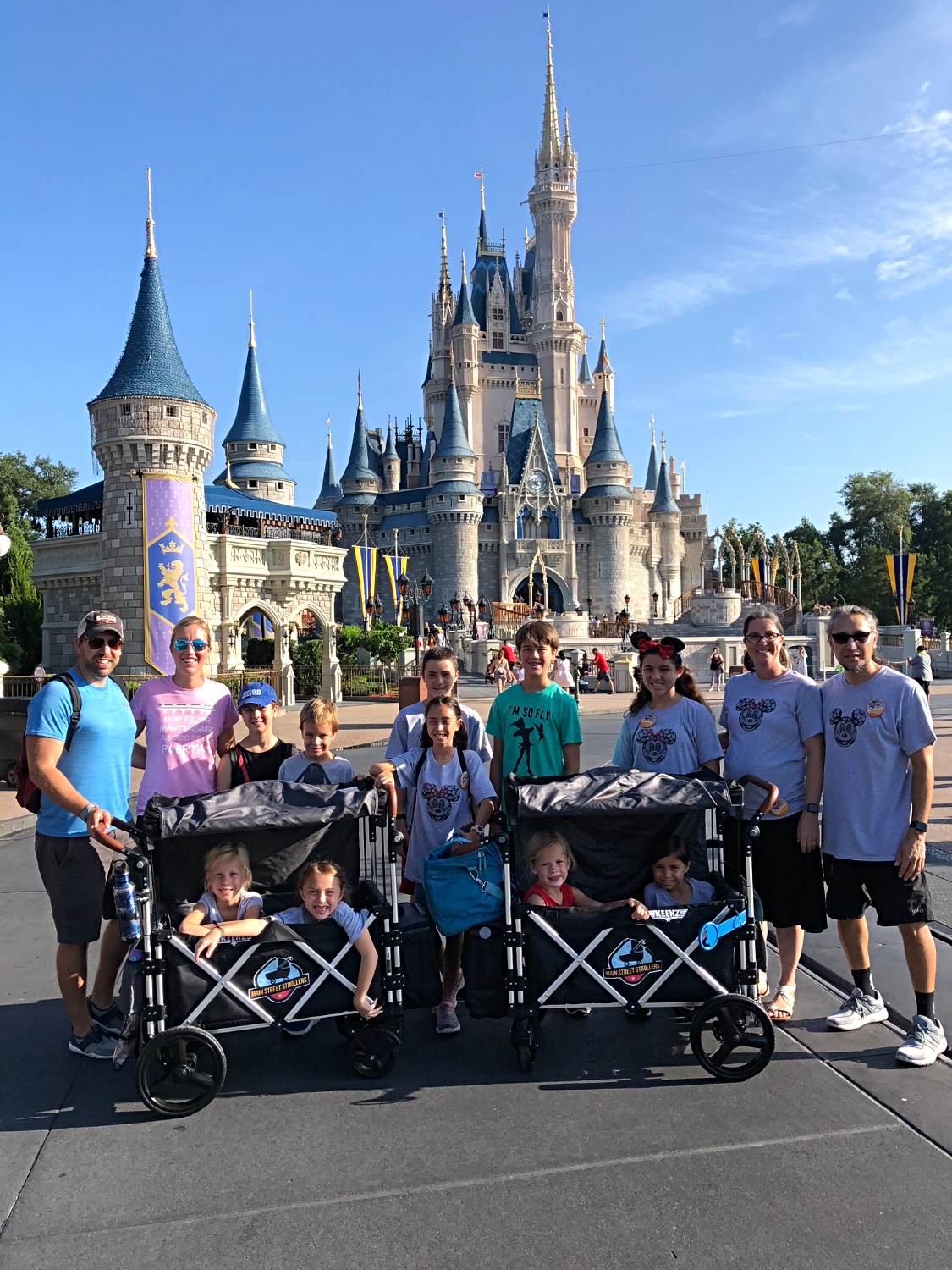 Celebrity Status with Main Street Strollers at Magic Kingdom
September 25, 2018
Sharing is caring!
I get a lot of questions about how I have managed Walt Disney World throughout the years with five kids. I have been going to Disney regularly for my entire life, which means that I have been visiting these theme parks with newborns, toddlers, new walkers, school age children, and now, teenagers! What makes this all possible? A great deal of patience and planning, a supportive life partner, awesome kiddos, and very importantly, a great stroller!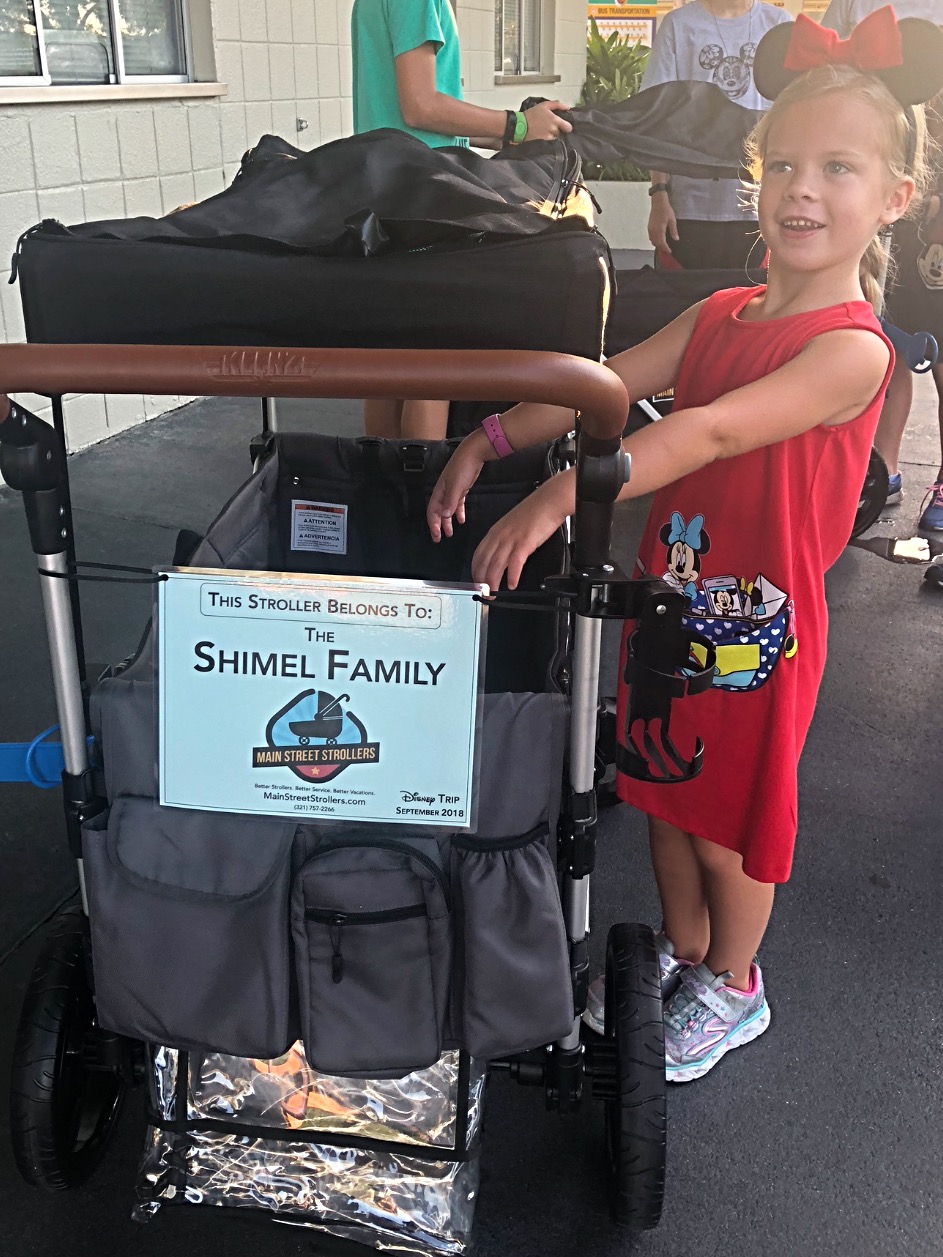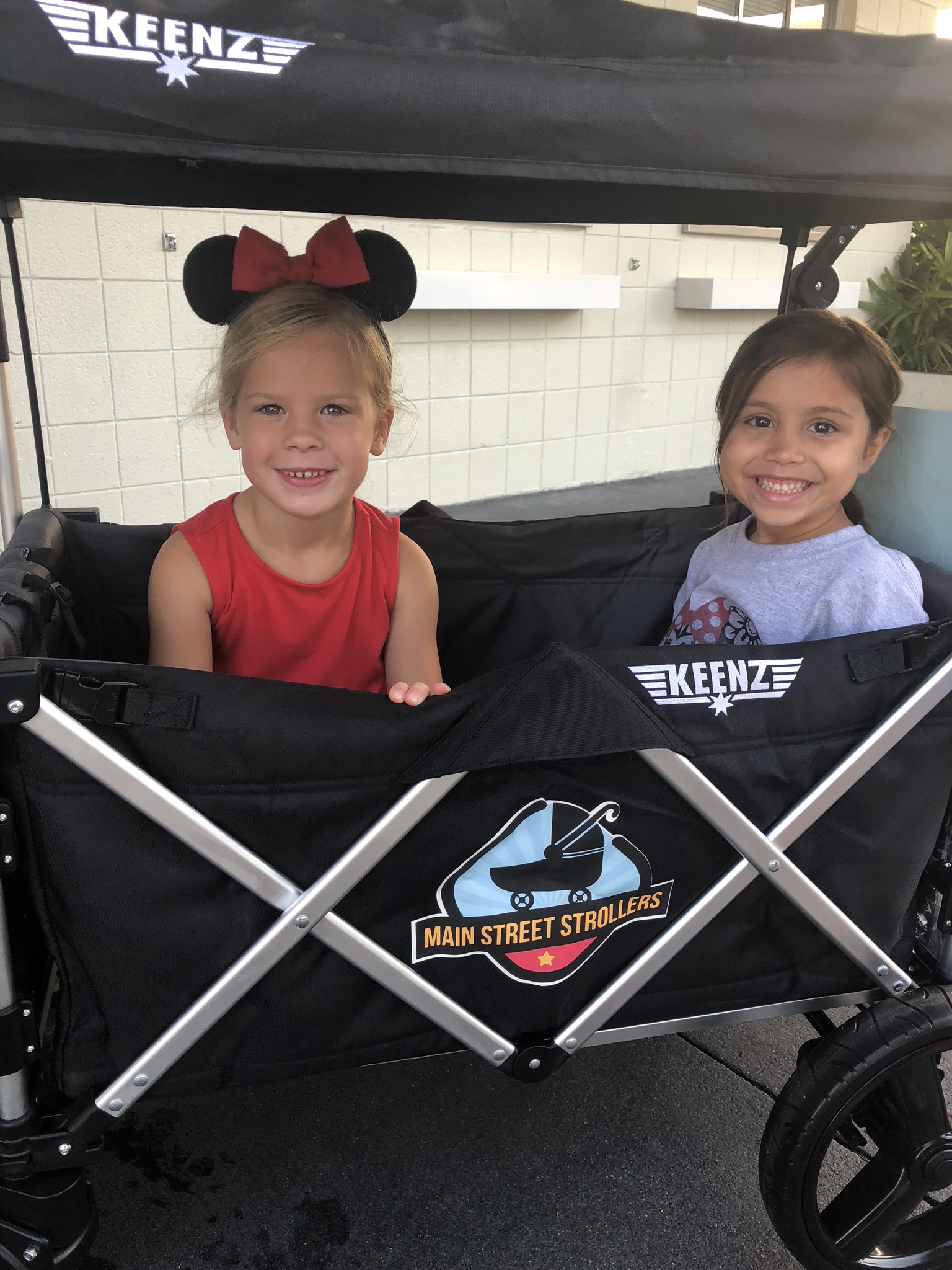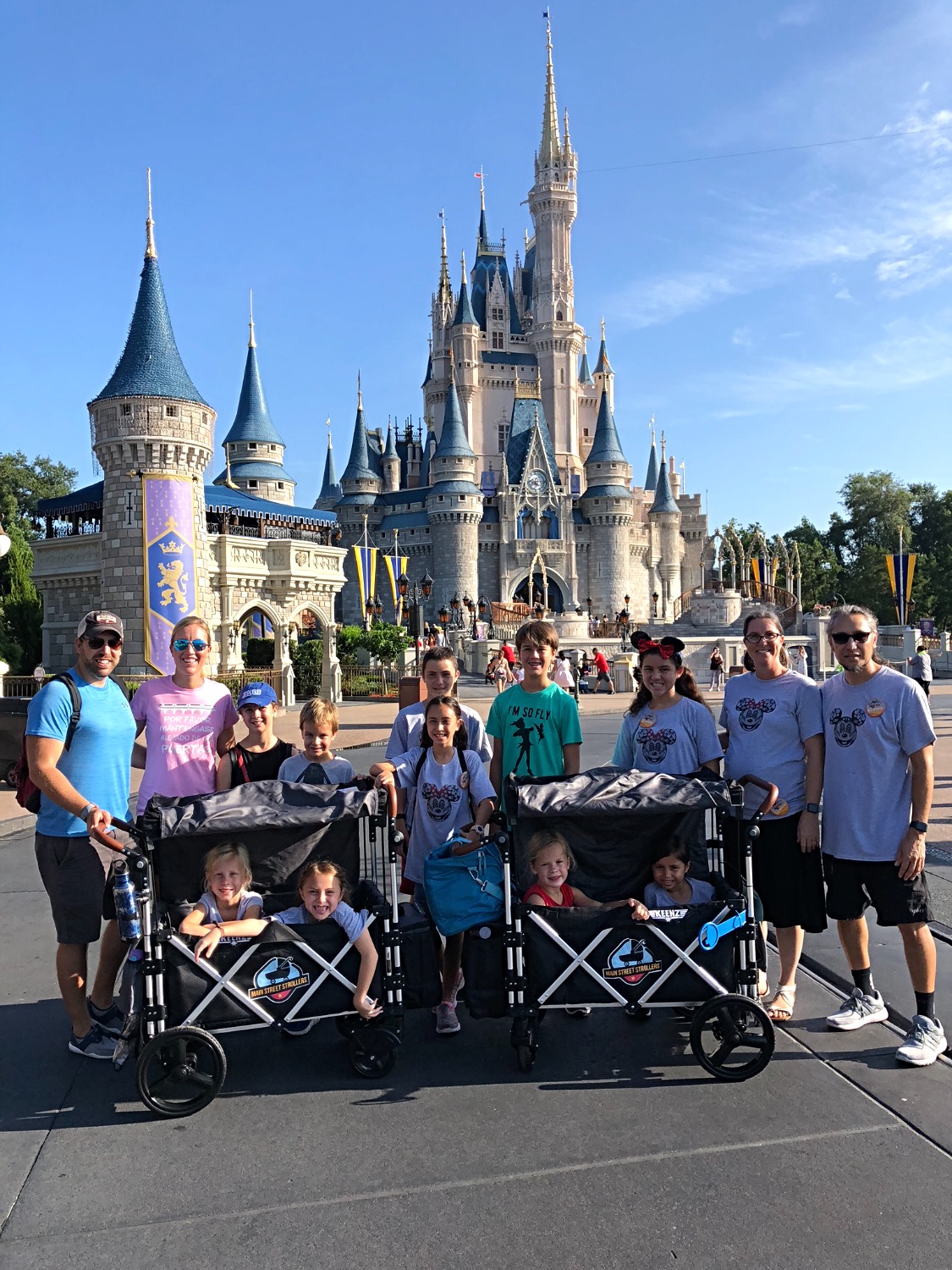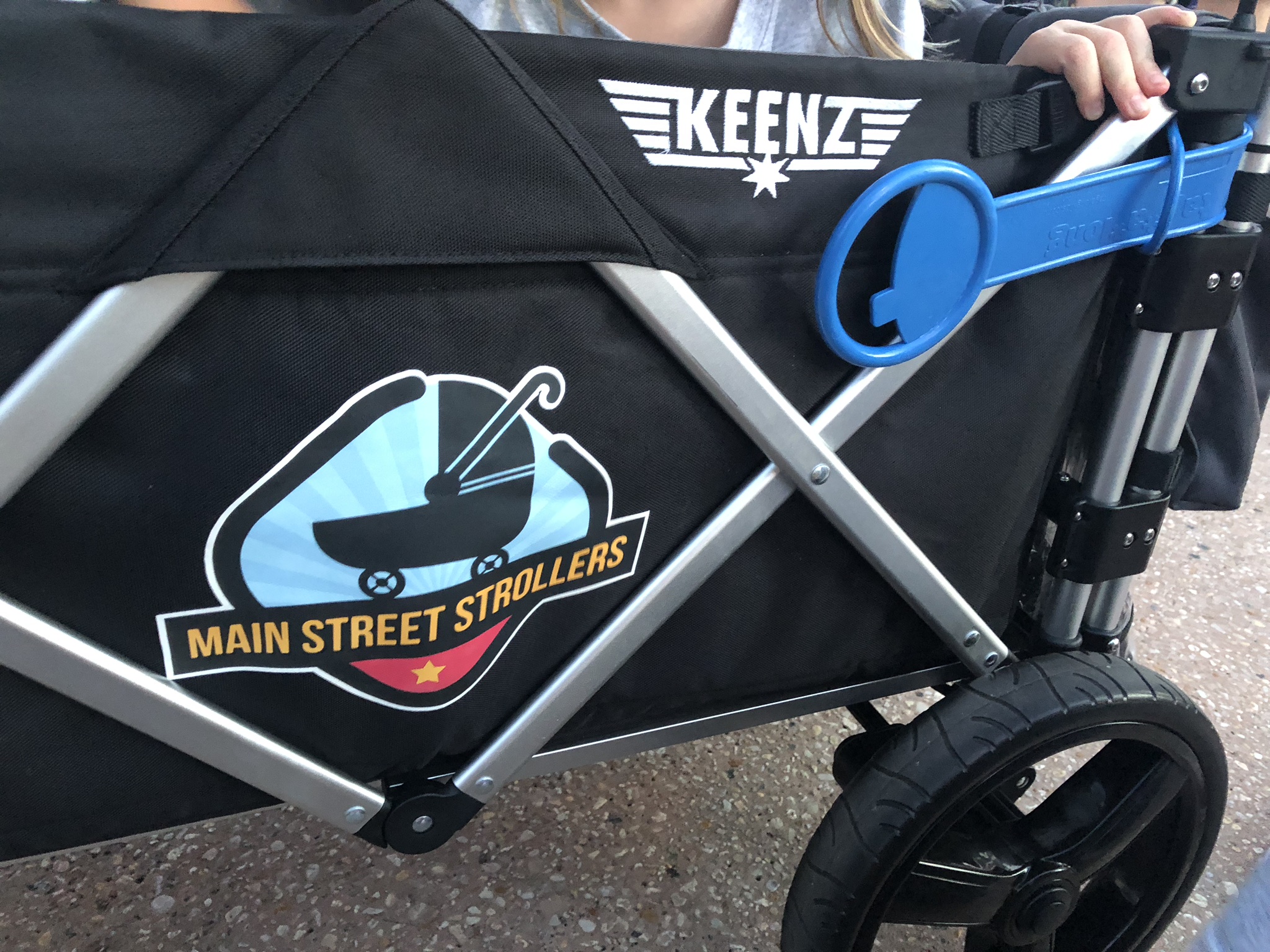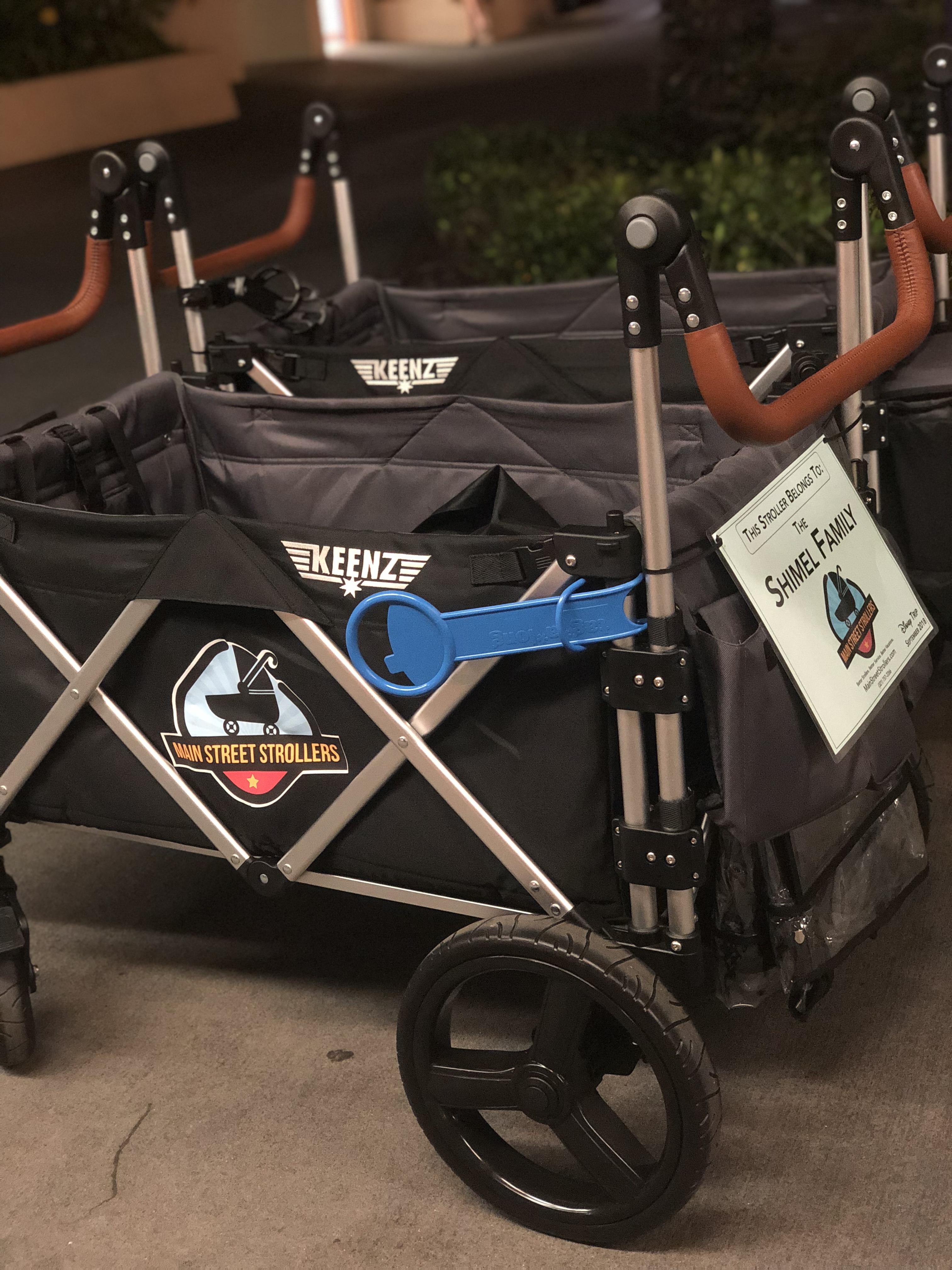 These wagons have a 110 lb weight limit, so we could easily fit our two five year old besties in one wagon, and the two seven year old besties in the other wagon. For some of these little ones, this was their first time ever to Walt Disney World! Watching their little faces as they walked down Main Street for the first time ever was such an incredible joy and something I will always treasure. We did Pirates of the Caribbean, Splash Mountain, Peter Pan's Flight, Thunder Mountain, People Mover, Buzz Lightyear's Space Ranger Spin, and so many more rides. But after almost every ride, these little cuties would ask, "Is it time to go ride in the wagon again?" They just loved it, and was certainly one of their favorite rides!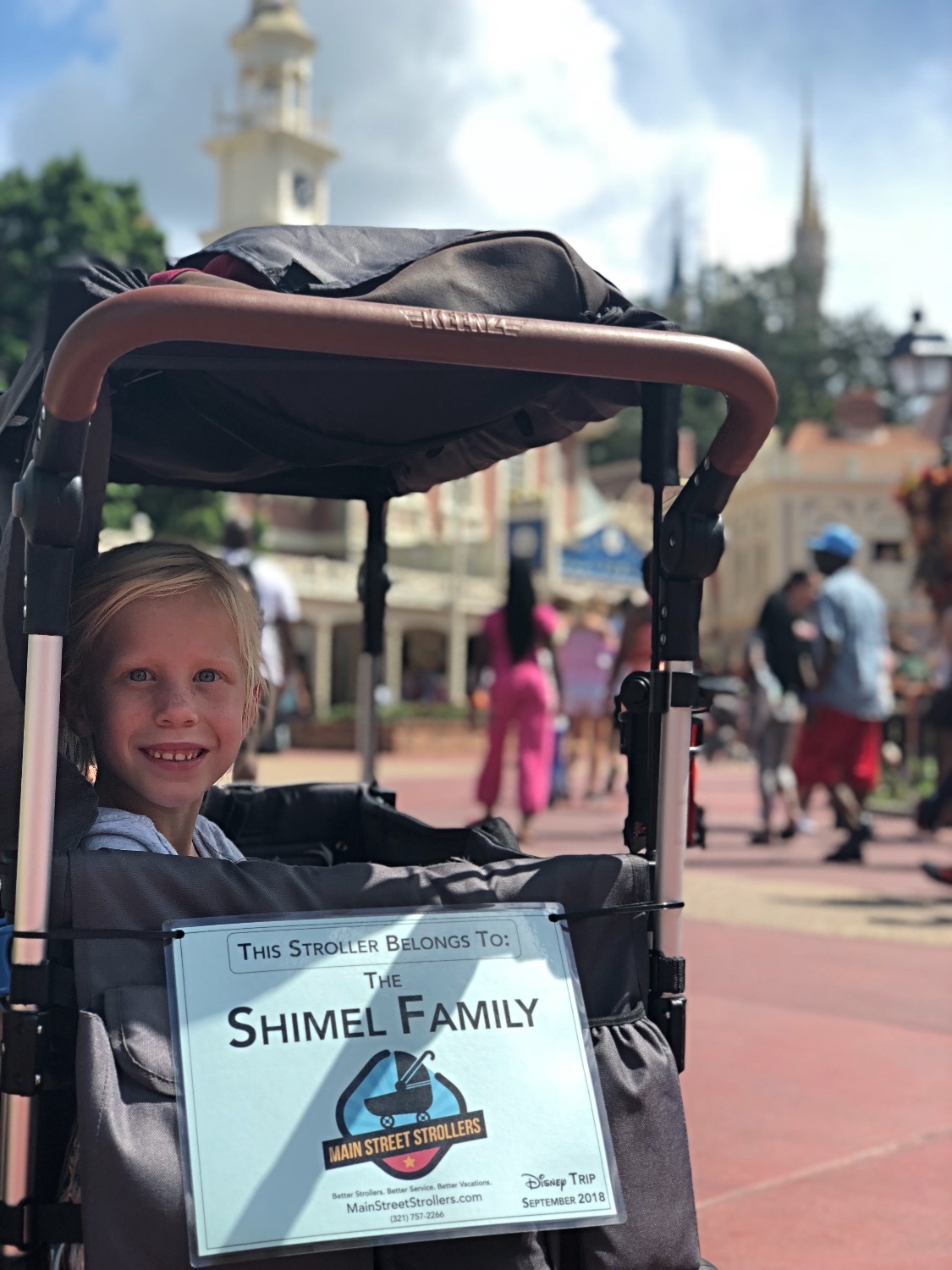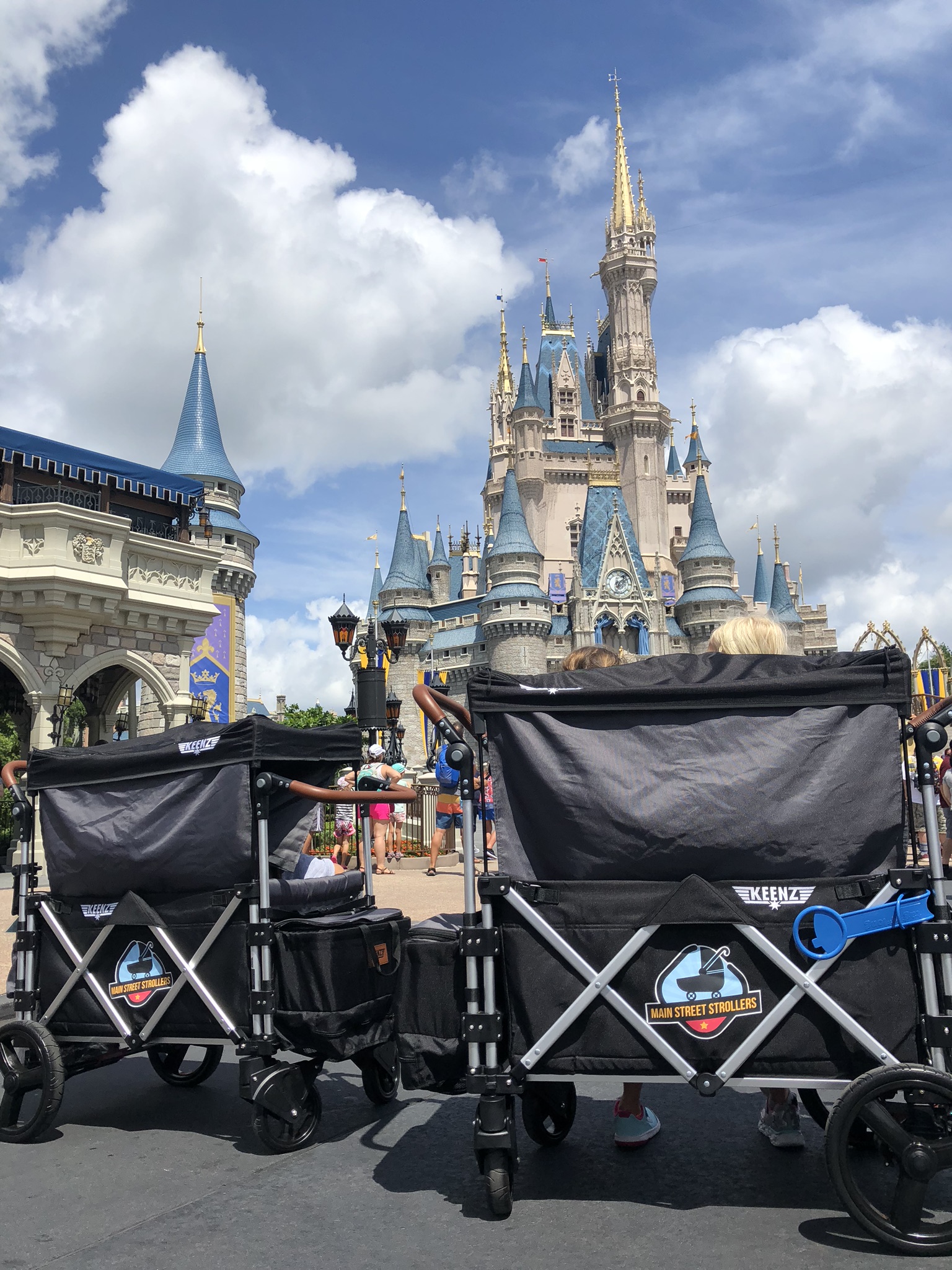 When we were walking around Frontierland, we met up with Big Al from the Country Bear Jamboree, and he loved our stroller so much, he tried to climb in with the little girls! He might have been a little over the weight limit for the Keenz wagon, but we loved watching him try! All the kids got such a kick out of it, and was such a great photo opportunity as we strolled through Magic Kingdom.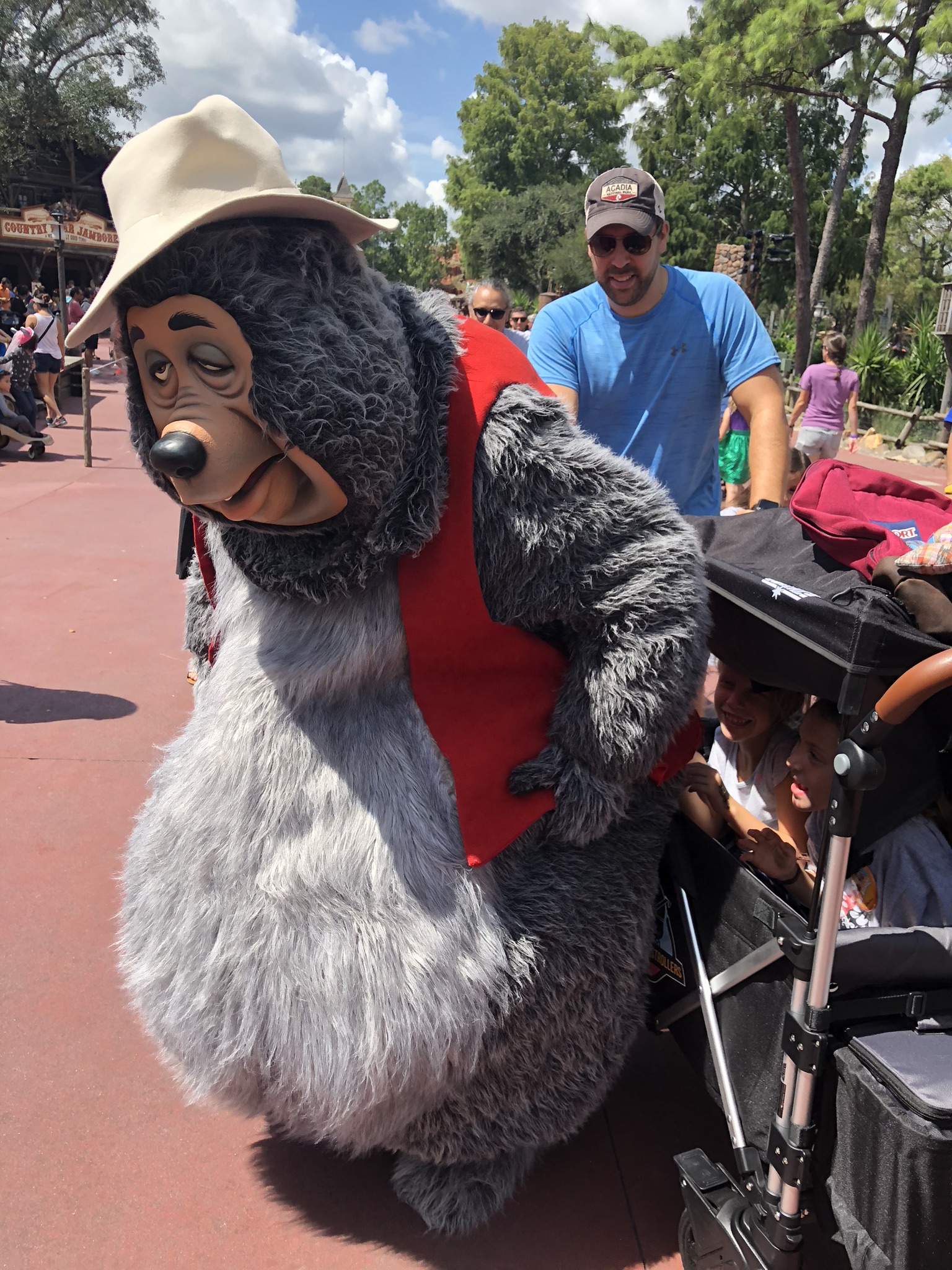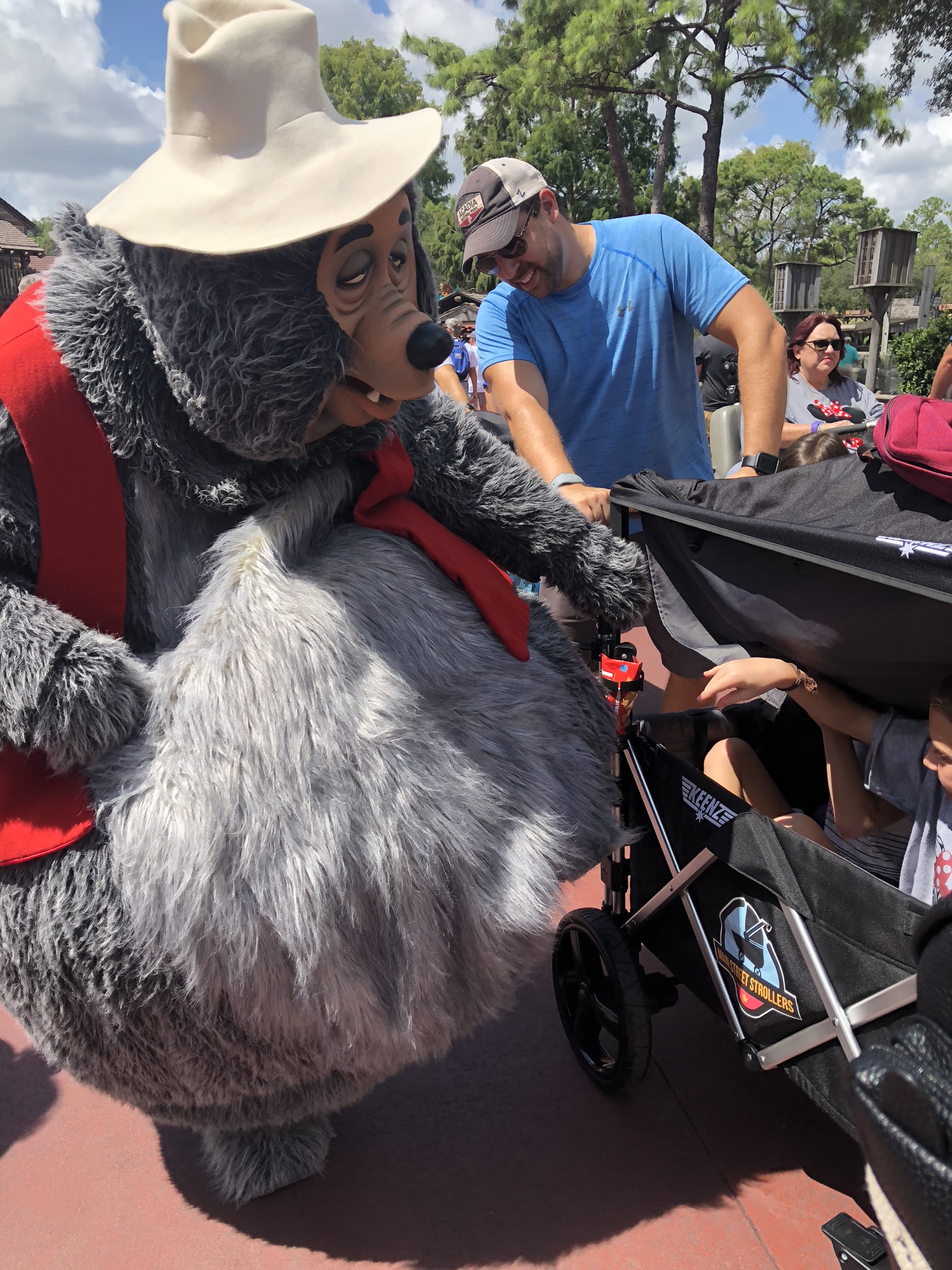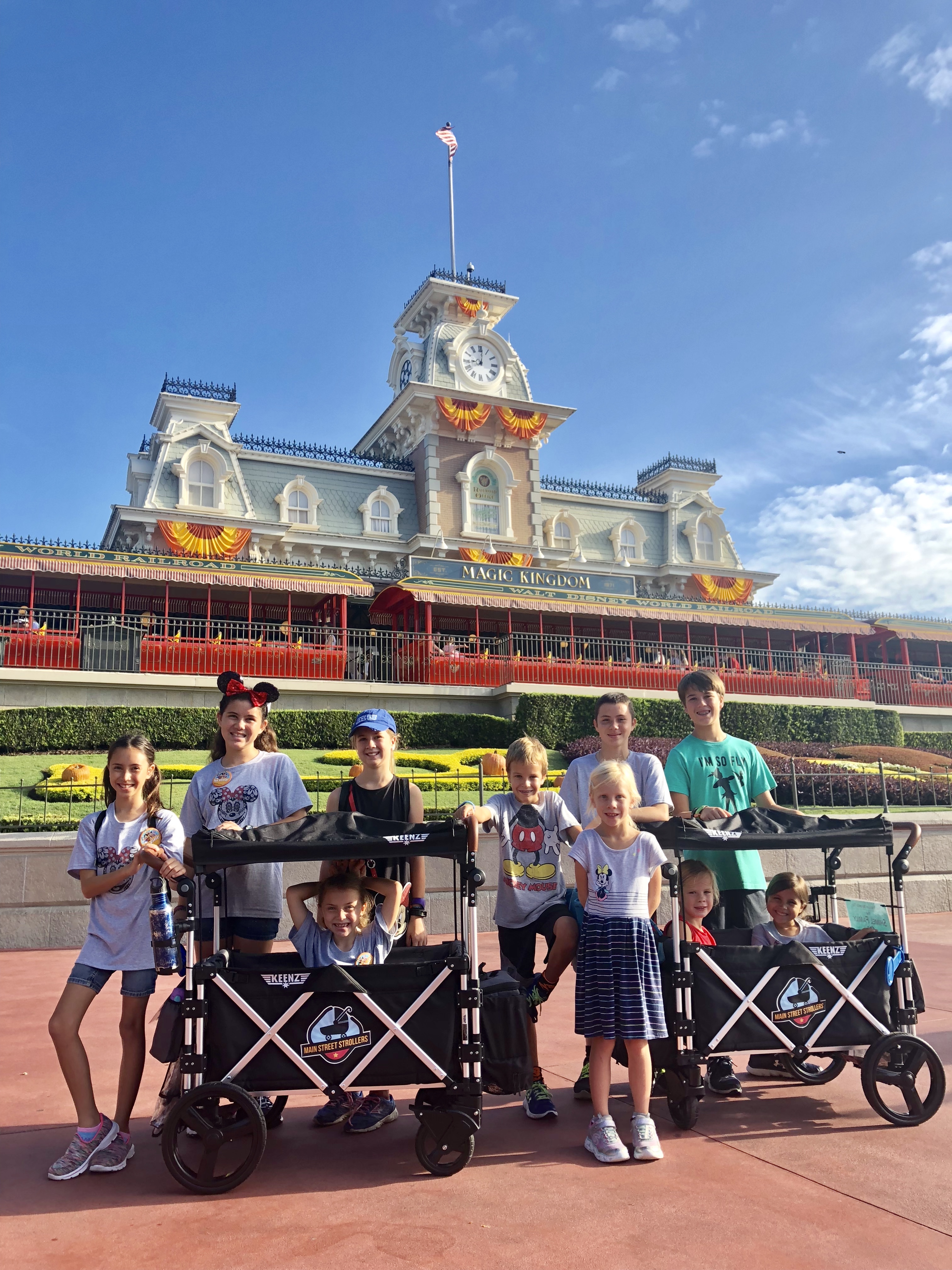 *I was compensated and provided with a complimentary stroller rental in exchange for my fair and unbiased review. All opinions are my own.
You May Also Like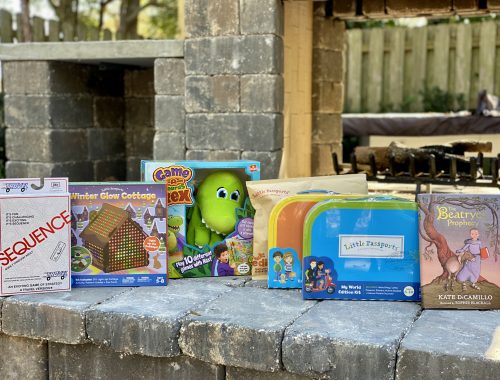 December 4, 2021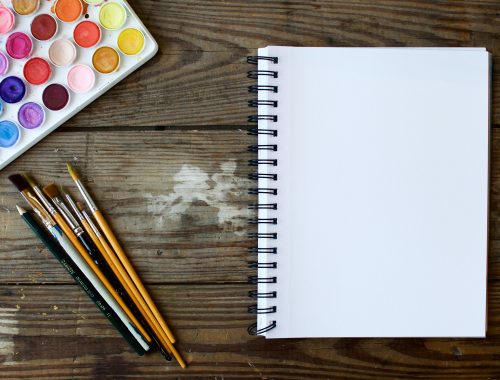 September 7, 2020