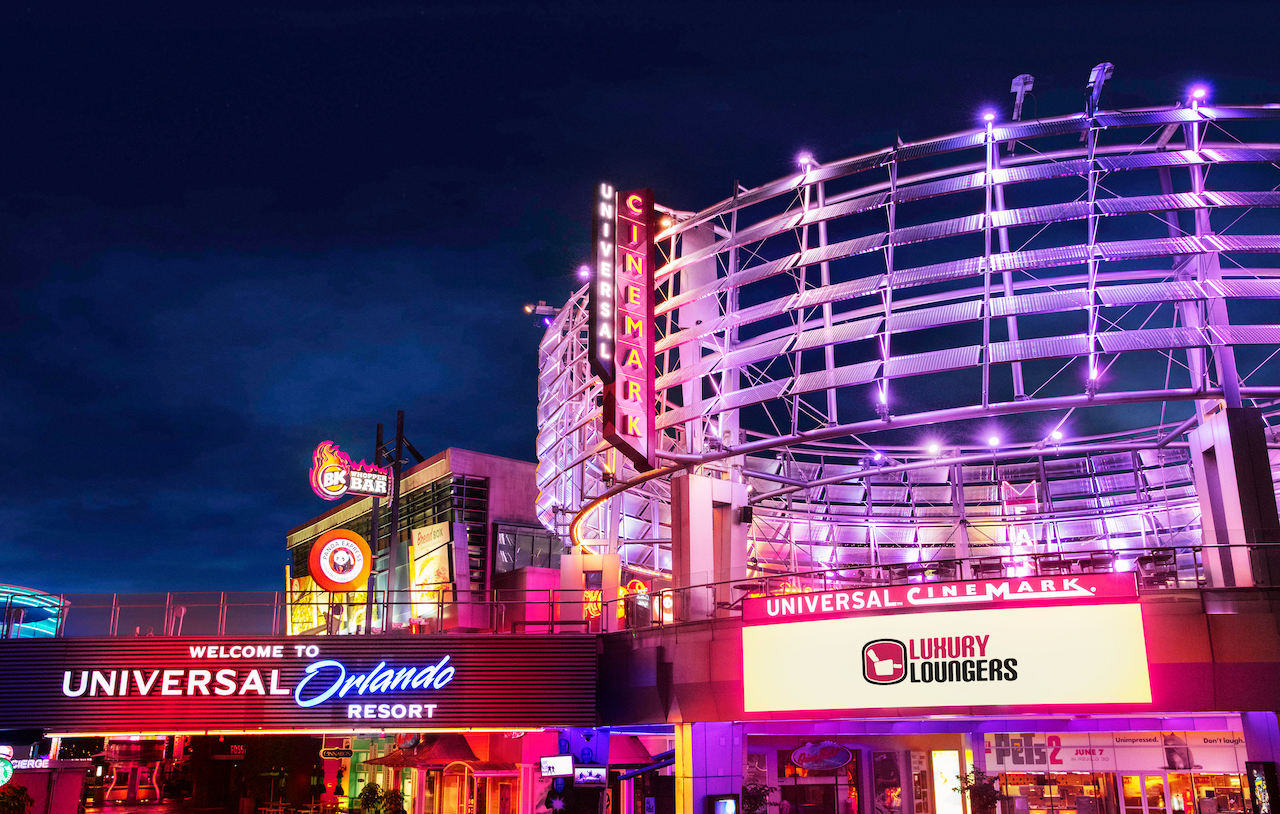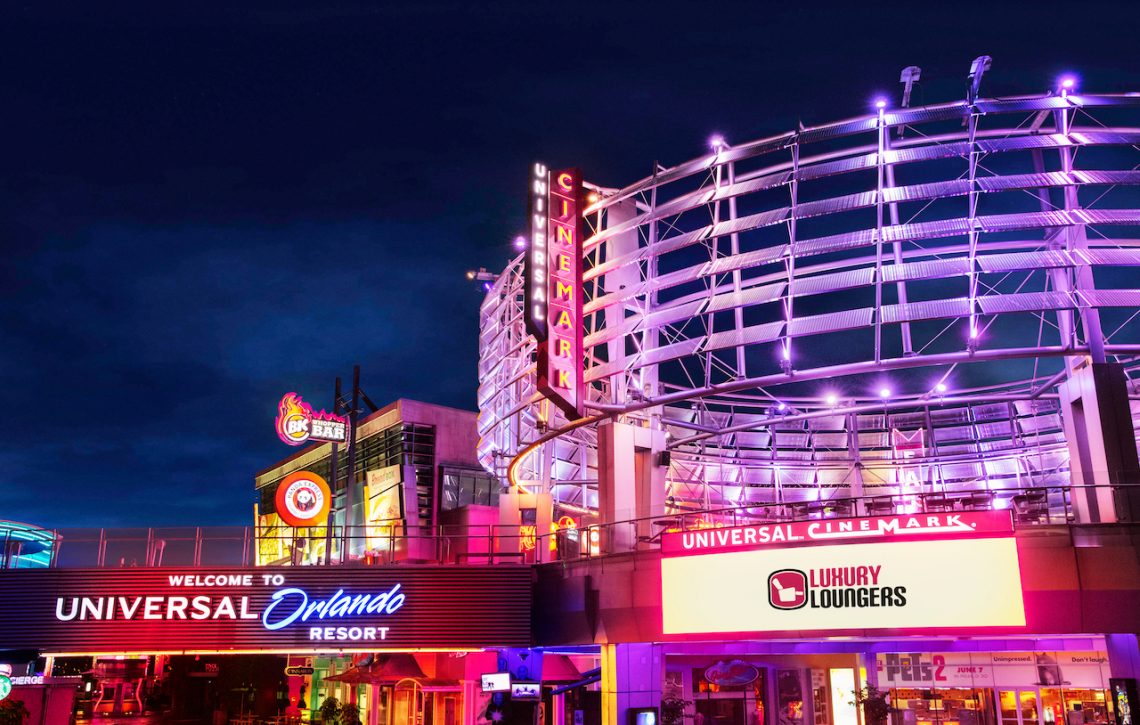 Universal Cinemark Debuts Enhancements and Deals
November 4, 2019
Sharing is caring!
We recently had the opportunity to check out the new enhancements at Universal Cinemark theater at Universal Orlando's Resort's CityWalk. It was so fun to start off the holiday season with a Christmas classic, How the Grinch Stole Christmas with Jim Carrey. Even though I've lived in Orlando for almost my whole life, I really haven't spent too much time at Universal Orlando's CityWalk. I'm excited that's changing!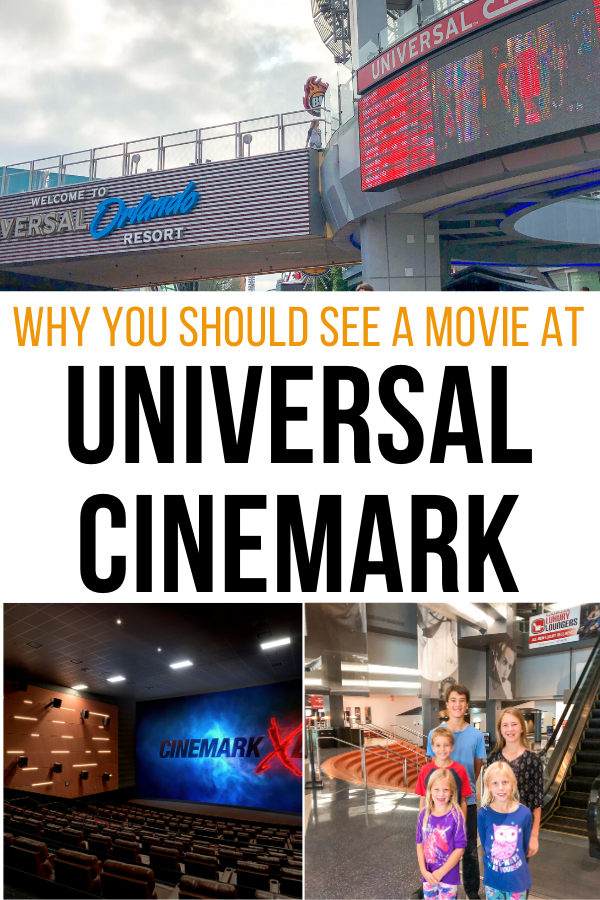 What can you expect at Universal Cinemark at Universal Orlando Resort?
Universal Cinemark at Universal Orlando Resort's CityWalk is a gorgeous two story theater that boasts comfy seats and yummy snacks. The kids were blown away by the beautiful lobby! We loved the seating with the luxurious recliners. And with all of the new deals and promotions, you have even more reasons to love Universal Cinemark at Universal Orlando! Check out this press release from Universal Orlando Resort:
ORLANDO, Fla. (Nov. 1, 2019) – Universal Cinemark at CityWalk, Universal Orlando Resort's epic dining and entertainment complex, now features superior upgrades that will enrich guests' entertainment experience, further immersing moviegoers in the action of the films in the most cutting-edge movie-watching environment available.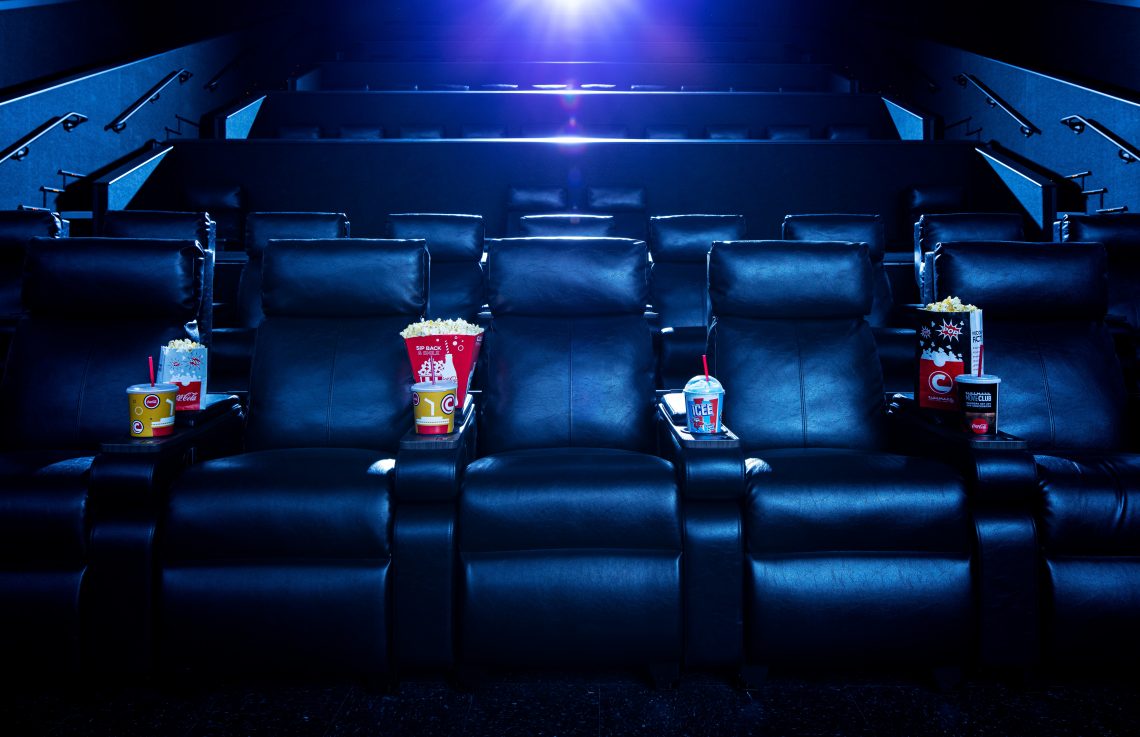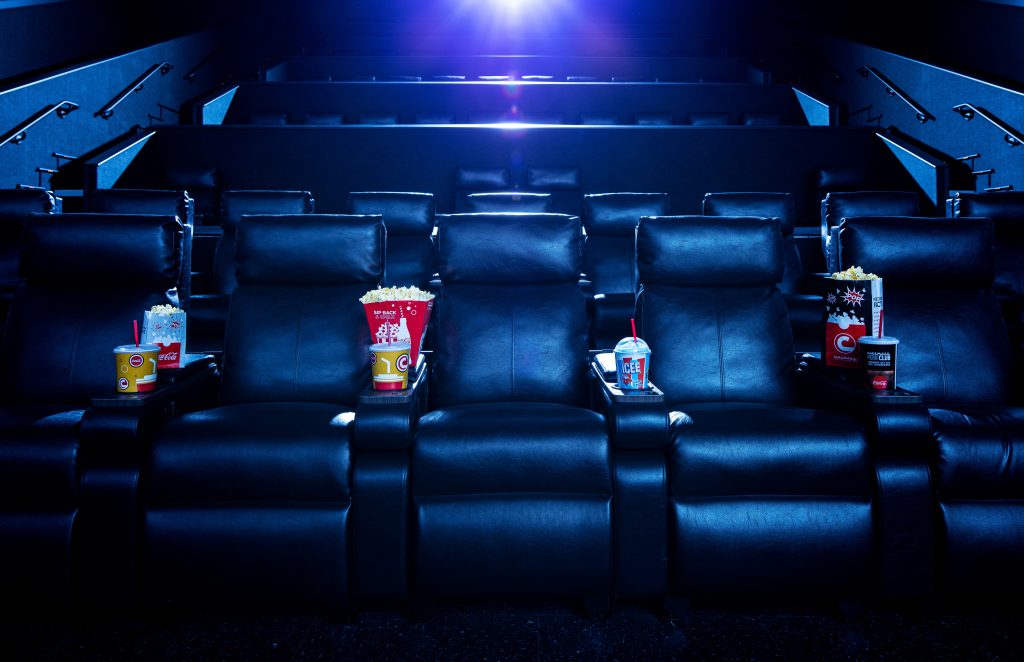 Guests can now relax and catch the newest releases on the big screen in Luxury Loungers with extendable footrests, cup holders and plush seating – which can easily be reserved online – in all 20 auditoriums at Universal Cinemark. The theatre also added the new Cinemark XD auditorium, which features expansive wall-to-wall screens, custom-engineered surround sound with multi-channel speakers and state-of-the-art projection systems capable of delivering 35 trillion colors.
Guests enjoying a visit to the Universal Cinemark movie theatre at CityWalk can take advantage of the following benefits:
Meal and Movie Deal – starting at $29.95/person
Guests can enjoy a movie and a delicious meal from a variety of dining options at one of CityWalk's most popular restaurants including: Vivo Italian Kitchen, The Toothsome Chocolate Emporium & Savory Feast Kitchen, NBC Sports Grill & Brew and more.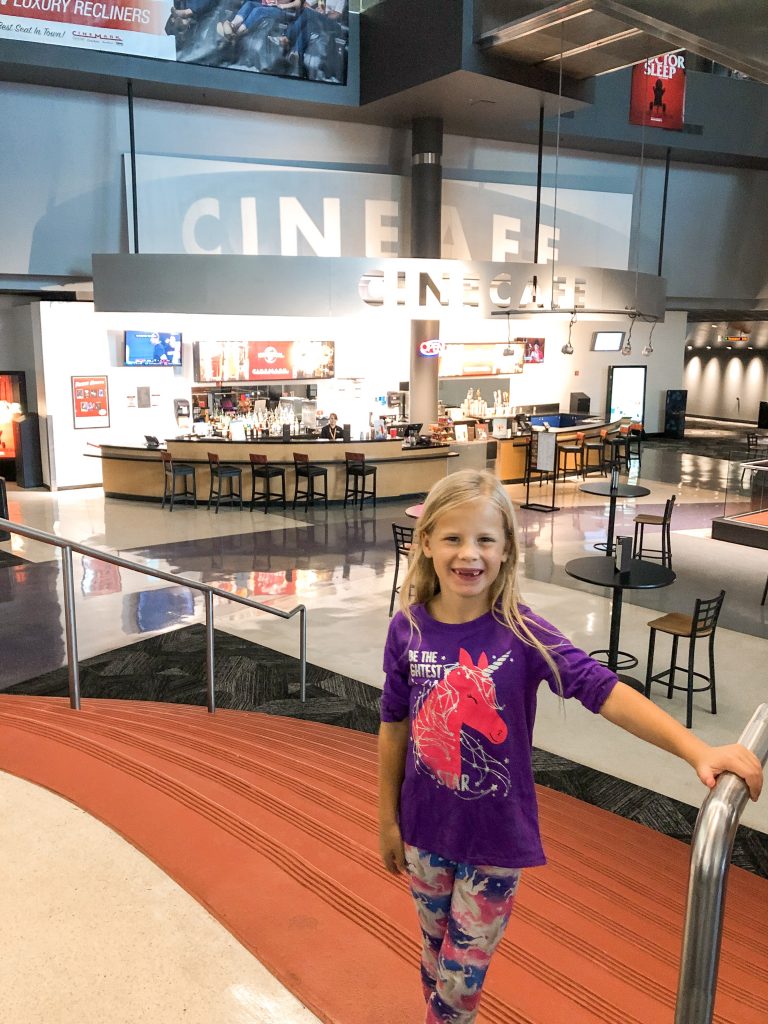 Free Parking for Matinee Moviegoers
Guests will receive a cash reimbursement of their parking fee when they purchase two or more matinee movie tickets. To receive free parking, guests need to present a Regular Parking fee receipt when purchasing their movie tickets, or by showing their pre-purchased matinee movie tickets and parking receipt at the box office. Regular Parking fee must be paid in full and then will be reimbursed upon presentation of parking receipt.
After 6 p.m., parking remains free to all guests (excluding Halloween Horror Nights event nights).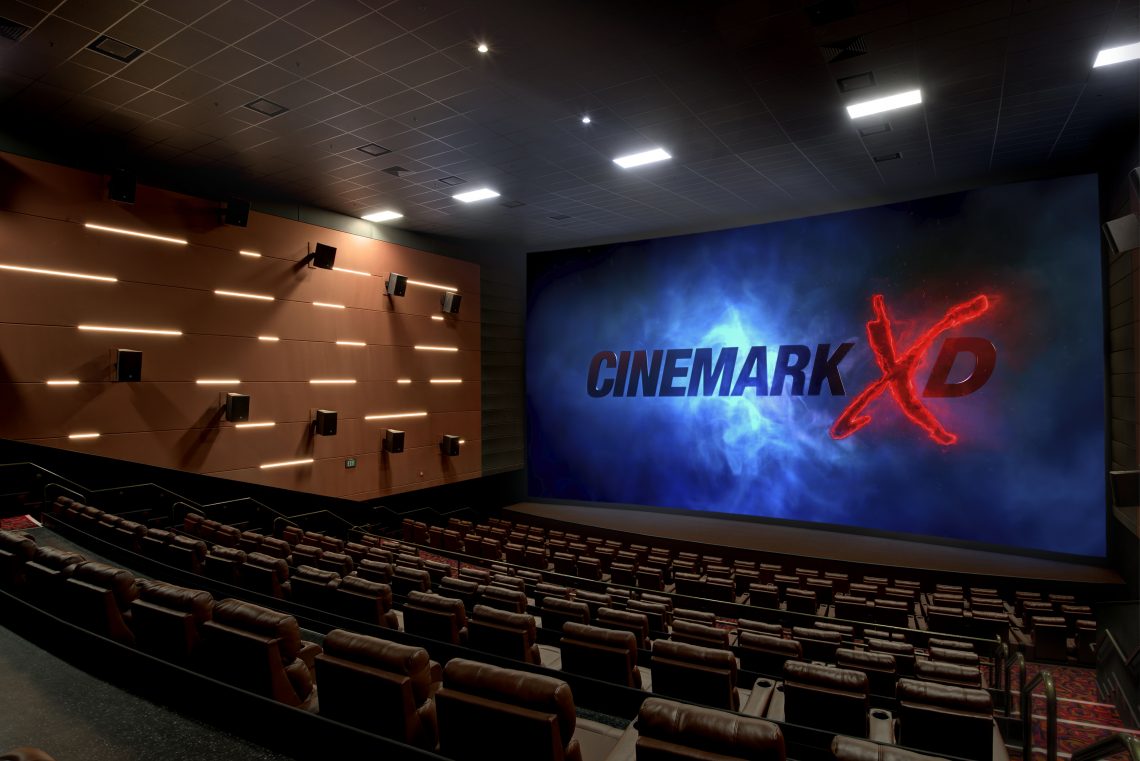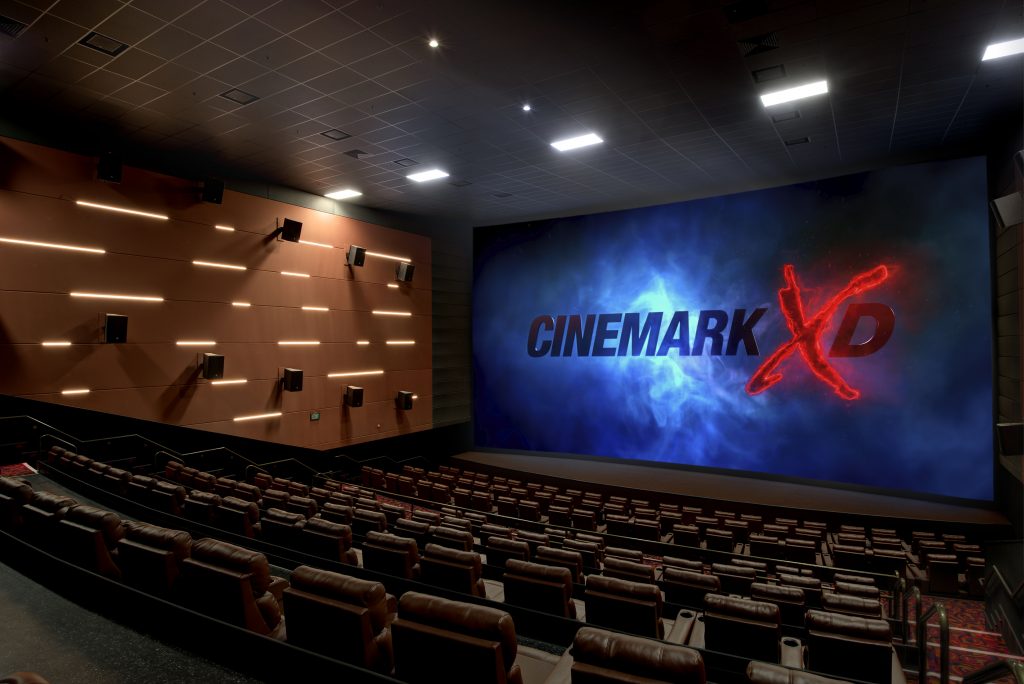 Cinemark Movie Rewards
Moviegoers can boost their experience by joining Cinemark Movie Rewards with a free tier, Movie Fan, and a paid monthly movie membership program, Movie Club. Guests can join and take advantage of the benefits by downloading the Cinemark app.
For $9.99 a month, Movie Club membership provides one movie ticket credit that rolls over if unused and can be shared with friends or family, a 20% discount on concessions, waived online fees along with other exclusive benefits.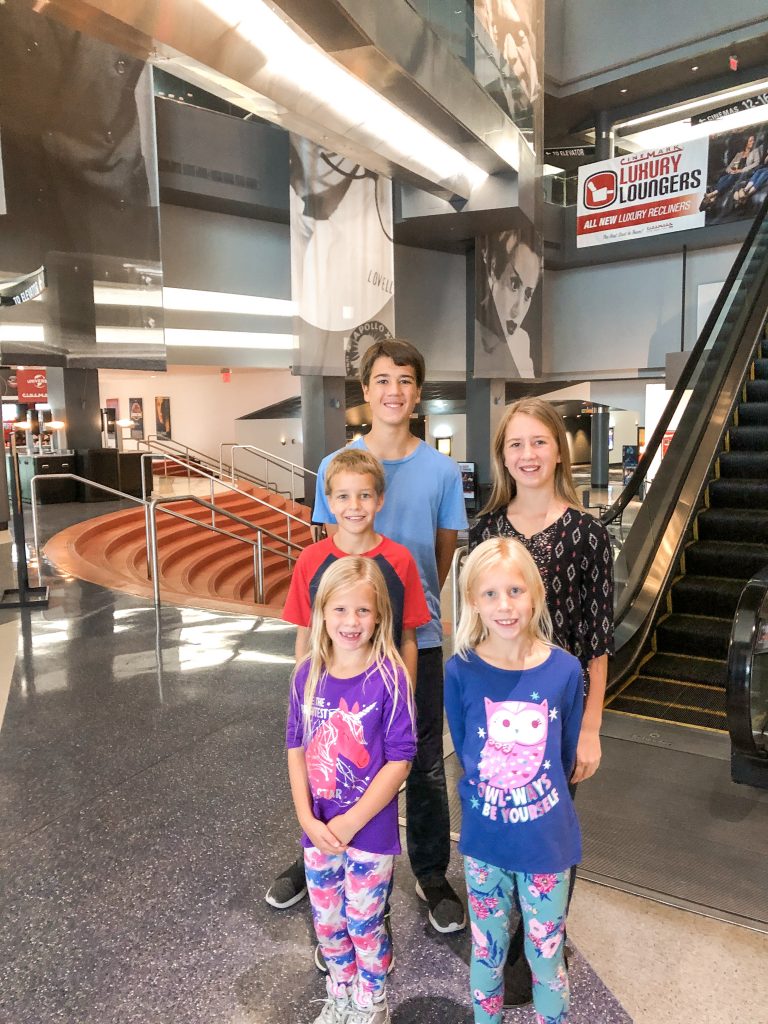 Annual Passholder Benefits
Universal Passholders will receive a $3 discount on up to two tickets when they show their annual pass at the Cinemark Box Office after 6 p.m.
Now, guests can enjoy the most epic, state-of-the-art movie-going experience at Universal Cinemark, located right in the heart of Universal CityWalk. With access to free parking for their movie experience, a variety of delicious dining options – including the all-new Bigfire restaurant, shops and more – the fun never stops at the Epicenter of Awesome.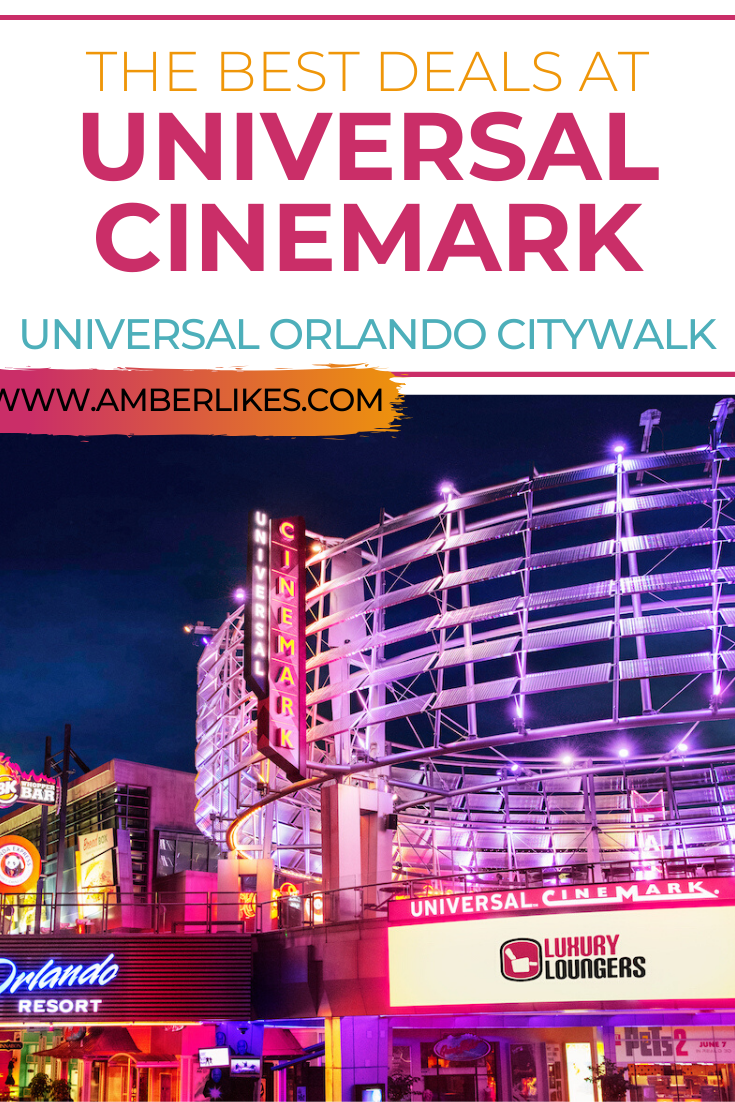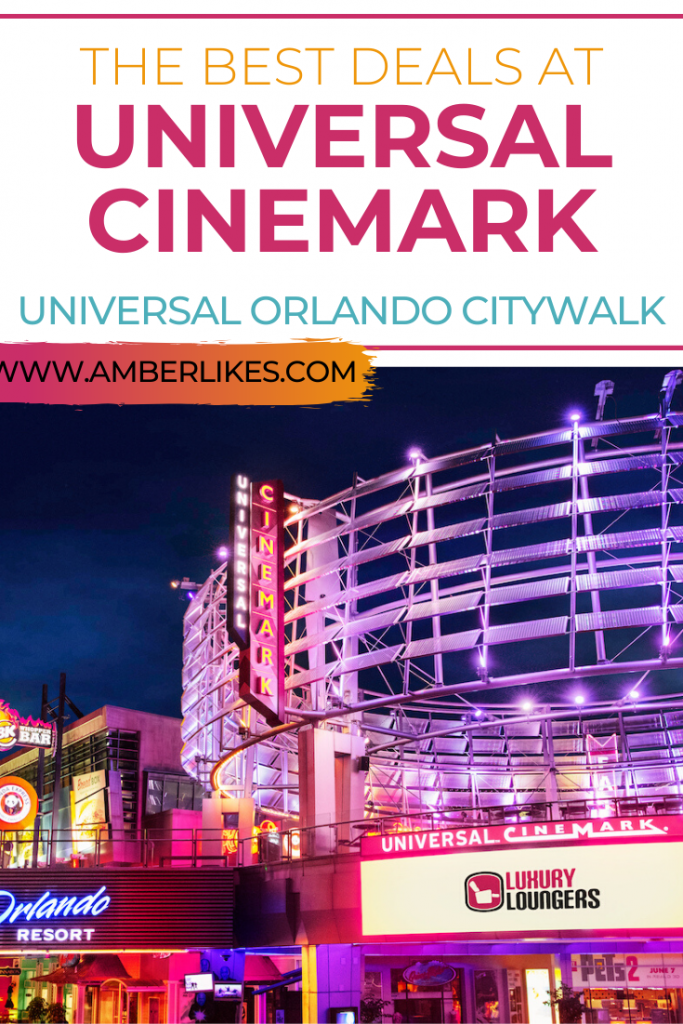 With all of these enhancements and deals, I know we will be visiting Universal Cinemark more! It's a great ending to a day at Universal Orlando or a start to a night out. What do you love about CityWalk? I'd love to hear more about our favorite spots in the comments!

You May Also Like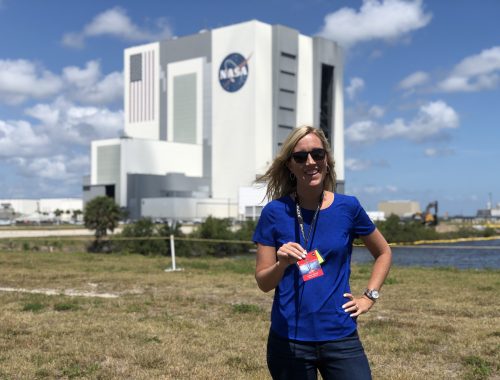 May 2, 2019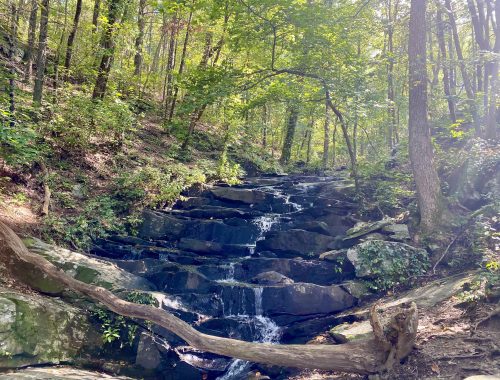 November 11, 2020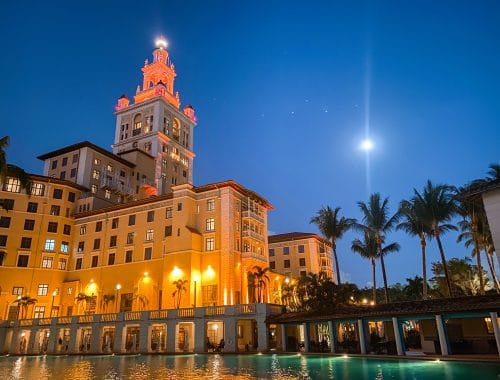 March 2, 2021