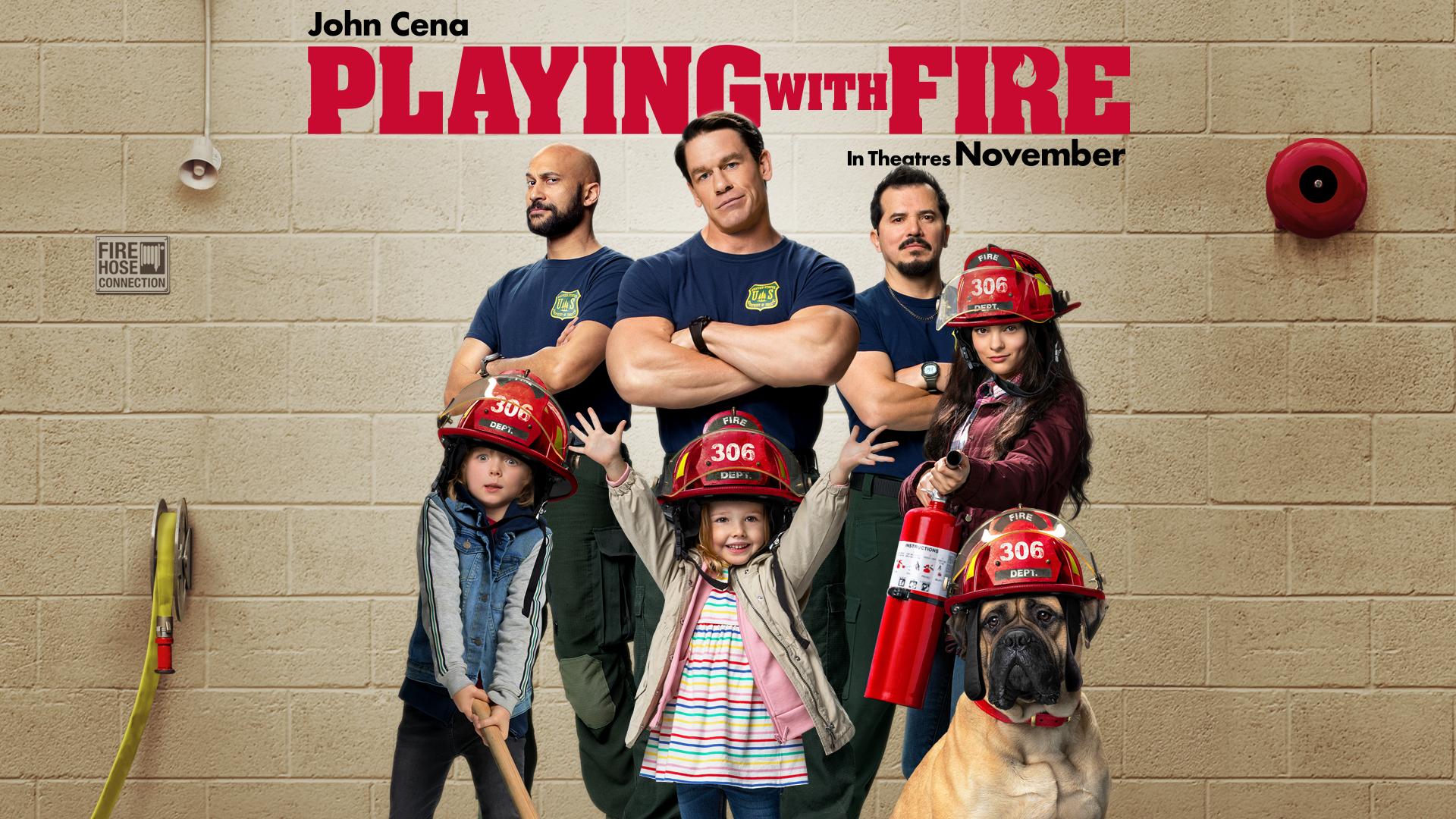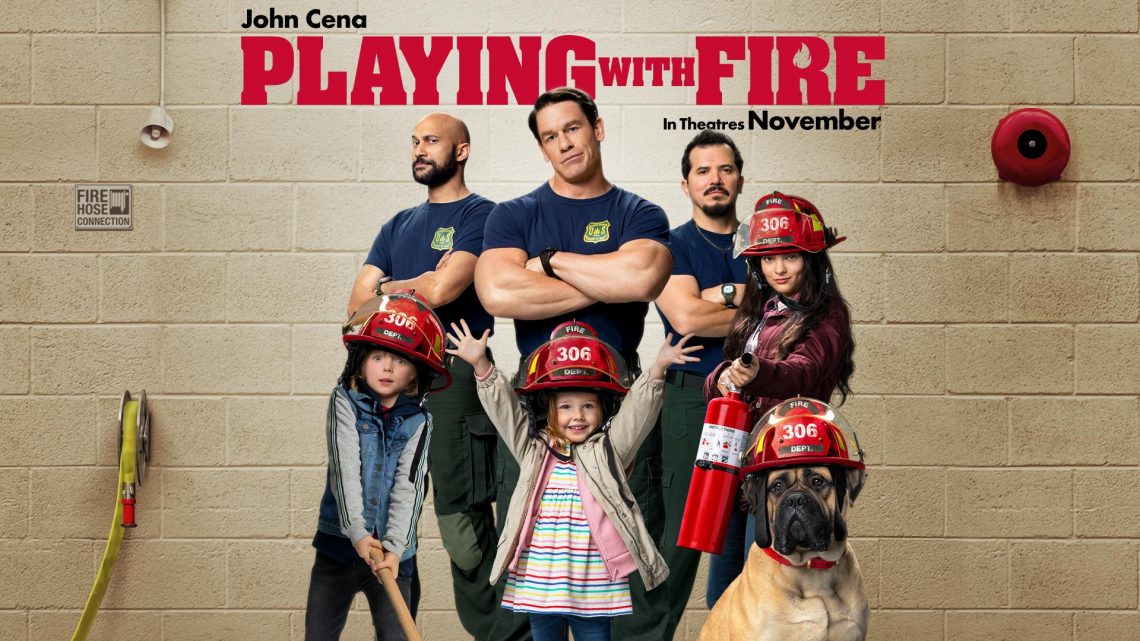 Playing with Fire Movie Review from a Mom of Five
November 7, 2019
Sharing is caring!
I had the pleasure of being invited by Paramount Pictures to attend an early screening of the new John Cena movie, Playing with Fire. I watched the movie with my boys, ages 10 and 14. And we all had strong opinions! As a mom of 5, I consider myself quite an expert in the family friendly movie genre. So after seeing Playing with Fire, I'm ready to give you my real opinion. Is it really family friendly? And is it actually funny? Is it scary for little ones? I'm giving you all the answers in my Playing with Fire movie review.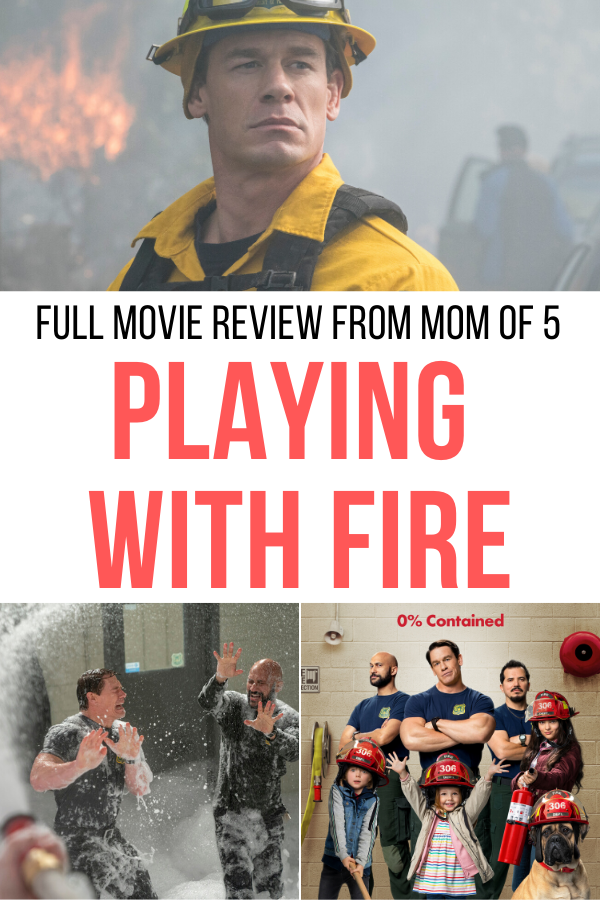 What's the movie about?
Check out this summary from Paramount Pictures: When straight-laced fire superintendent Jake Carson (John Cena) and his elite team of expert firefighters (Keegan-Michael Key, John Leguizamo and Tyler Mane) come to the rescue of three siblings (Brianna Hildebrand, Christian Convery and Finley Rose Slater) in the path of an encroaching wildfire, they quickly realize that no amount of training could prepare them for their most challenging job yet – babysitters. Unable to locate the children's parents, the firefighters have their lives, jobs and even their fire depot turned upside down and quickly learn that kids – much like fires –are wild and unpredictable.
Is Playing with Fire actually family friendly?
I have pretty strict standards on what I consider truly family friendly. For that reason, I don't always review the movies I see after screenings. But posting a Playing with Fire movie review is just so easy when you actually love it! Playing with Fire is rated PG and is actually a true, family friendly, PG rating. There were no profanity, even of the "tame" variety. I thought the entire movie was appropriate for any age children. However, there was one very brief cartoonish picture of the back of a scantily clad woman on a wall. But it was extremely brief and barely noticeable by most. This movie truly is family friendly.
Will my little one be scared of all the fire?
What about all of those fire scenes? As someone who has lost family members in a house fire, I understand how incredibly devastating and serious fire can be. At the beginning of the movie, children are trapped in a house fire. When John Cena, playing the character Jake Carson, rescues them, the fire seems ominous and dangerous. But it doesn't cross the line to being really terrifying or to the point of causing fear in young children. It's handled very gently, and wasn't scary at all, in my opinion.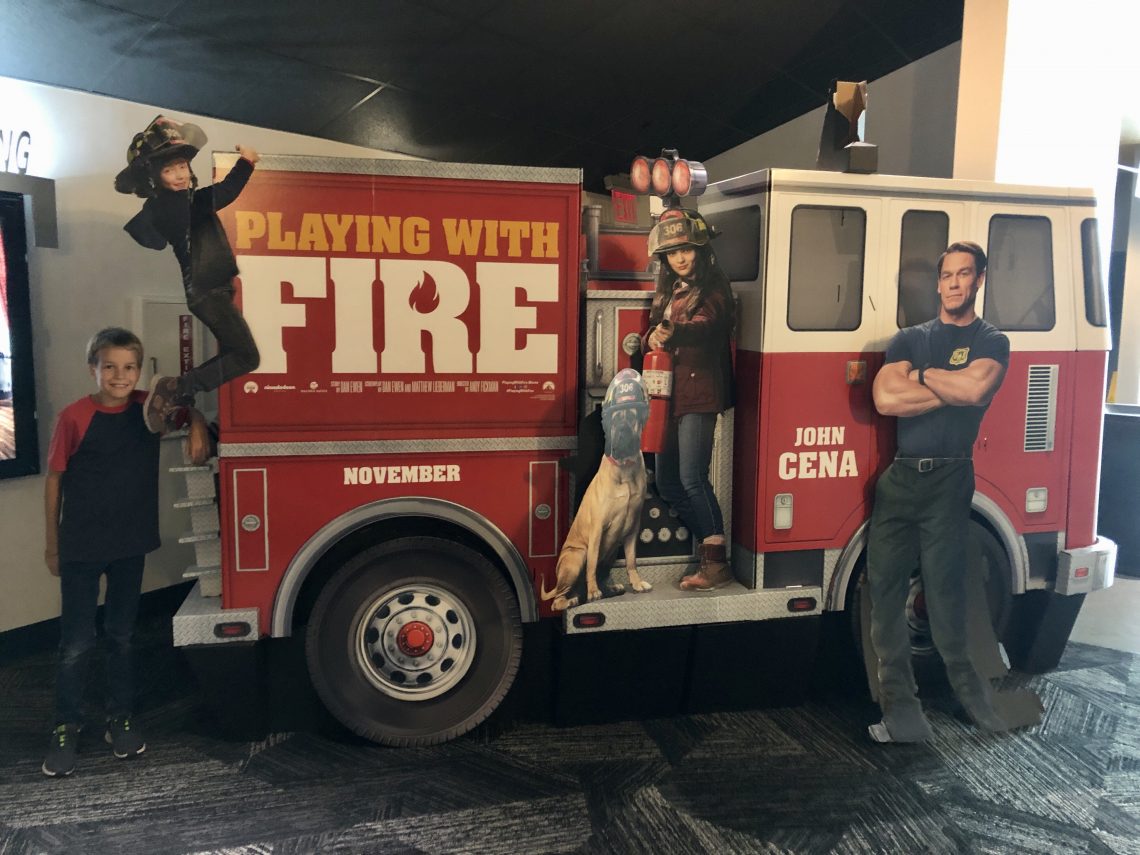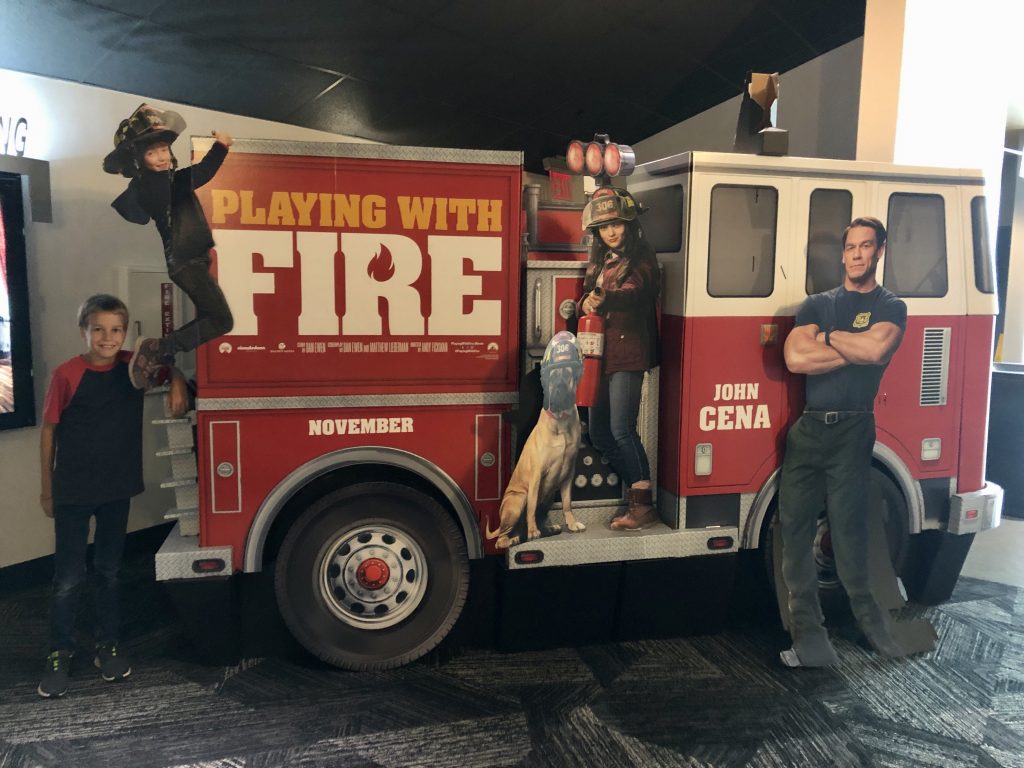 Playing with Fire movie review: Is it funny for kids and adults?
In short, YES! In my experience with kid's movies, sometimes they rely too much on just potty humor or similar types of gags. While that type of humor is present in Playing with Fire, it's not the only vehicle for laughs. Some of the funniest moments in the movie are from the very youngest member of the cast, Finley Rose Slater, who plays Zoey. She is absolutely precious and hilarious at the same time. My 10 year old son said she was his favorite thing about the whole movie!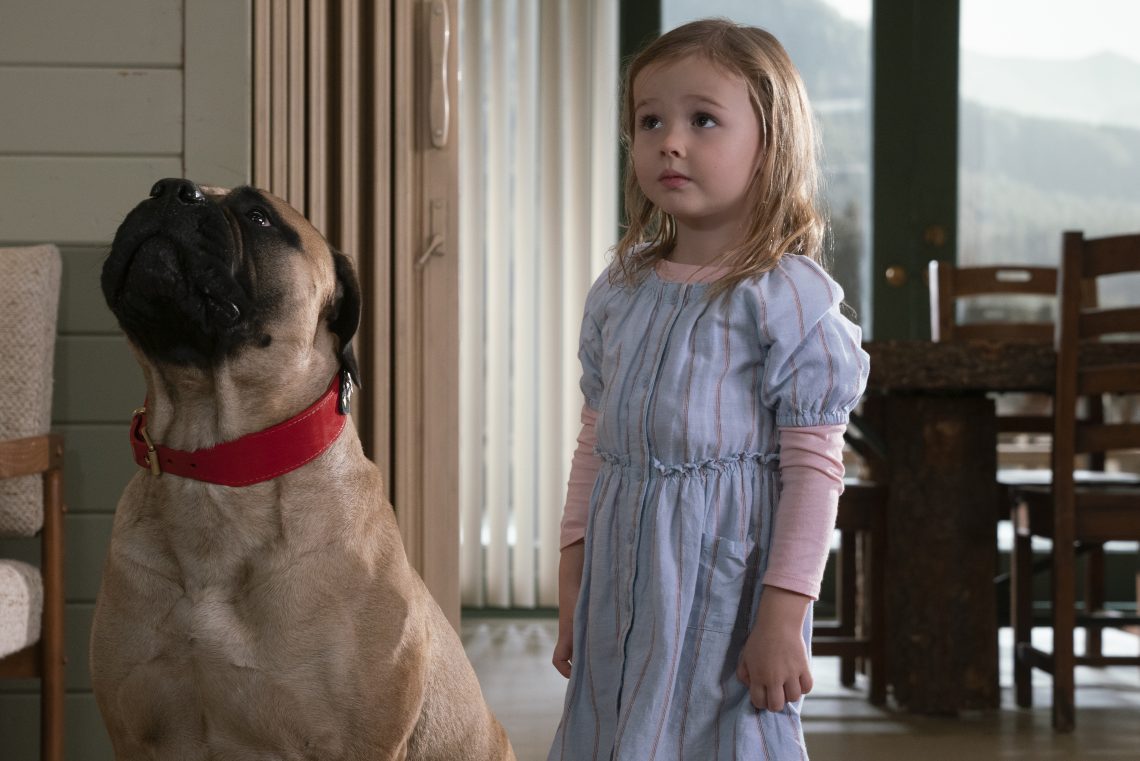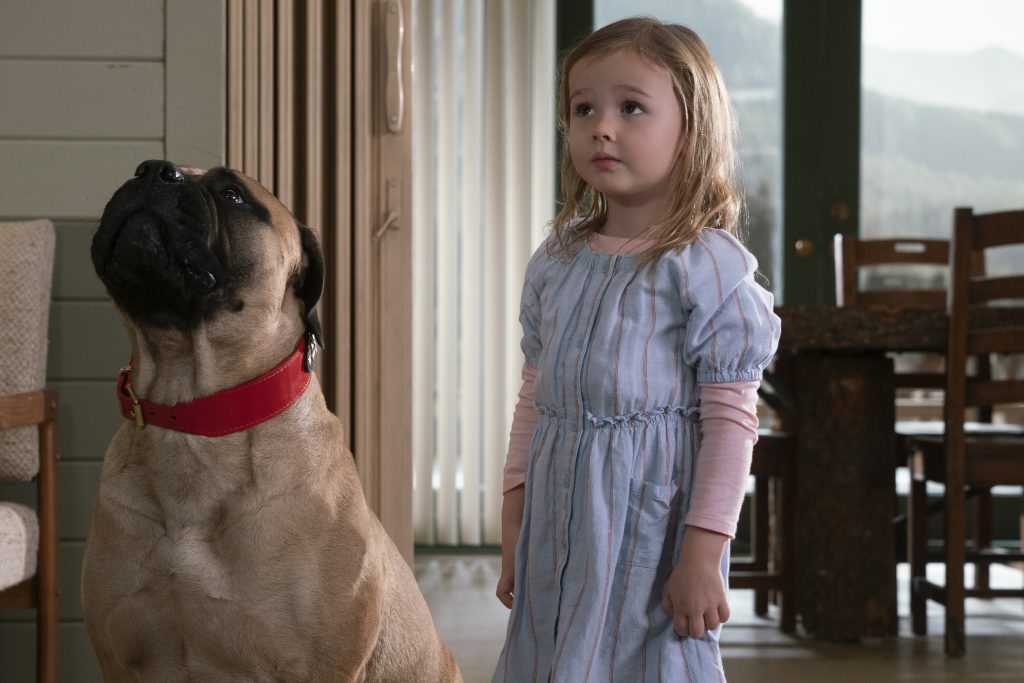 My 14 year old son loved Keegan-Michael Key, and really, who doesn't?! He plays John Cena's right hand man, and is absolutely hilarious. In the words of my teenage son, "he just pops up everywhere!" The dynamics between John Cena and Keegan-Michael Key are just gold.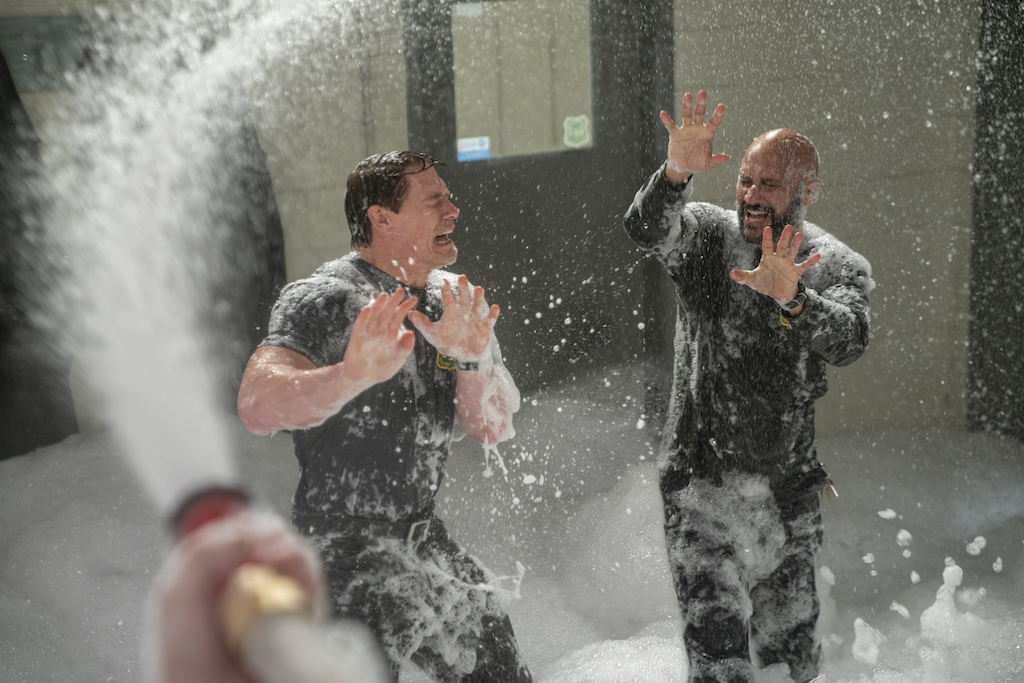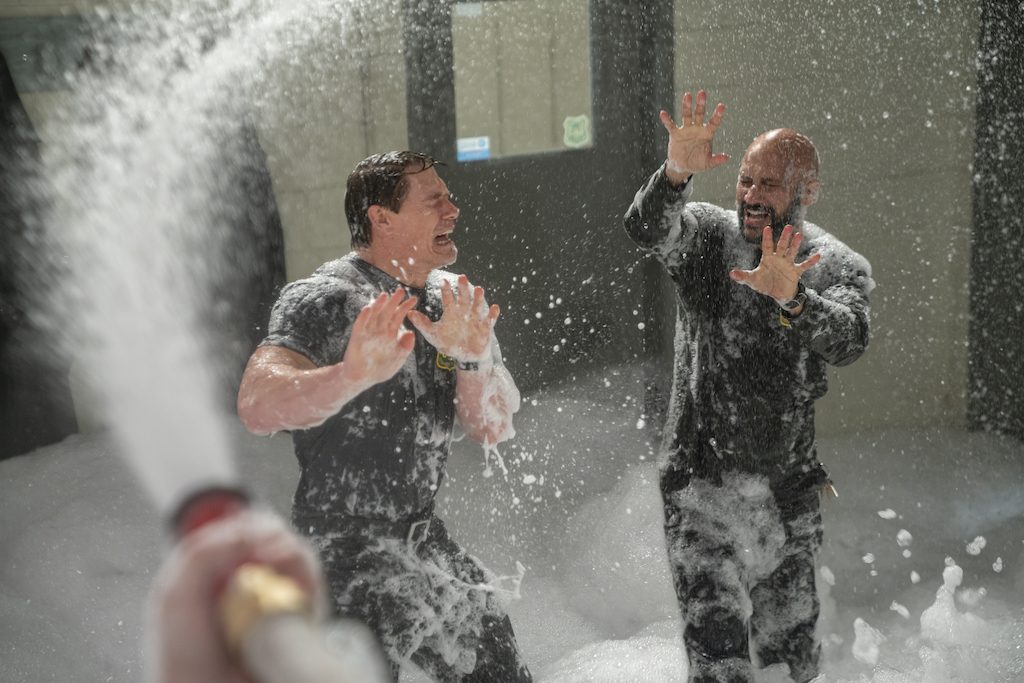 What can we expect from John Cena?
And what about John Cena in this family friendly comedy? I wasn't really sure what to expect from him as a comedic actor. Although he's had several well known roles, this was the first thing I've ever seen him in. And I was not disappointed! In Playing with Fire, he plays the role with a beautiful combination of heart, comedy, and grit. I even teared up at the end!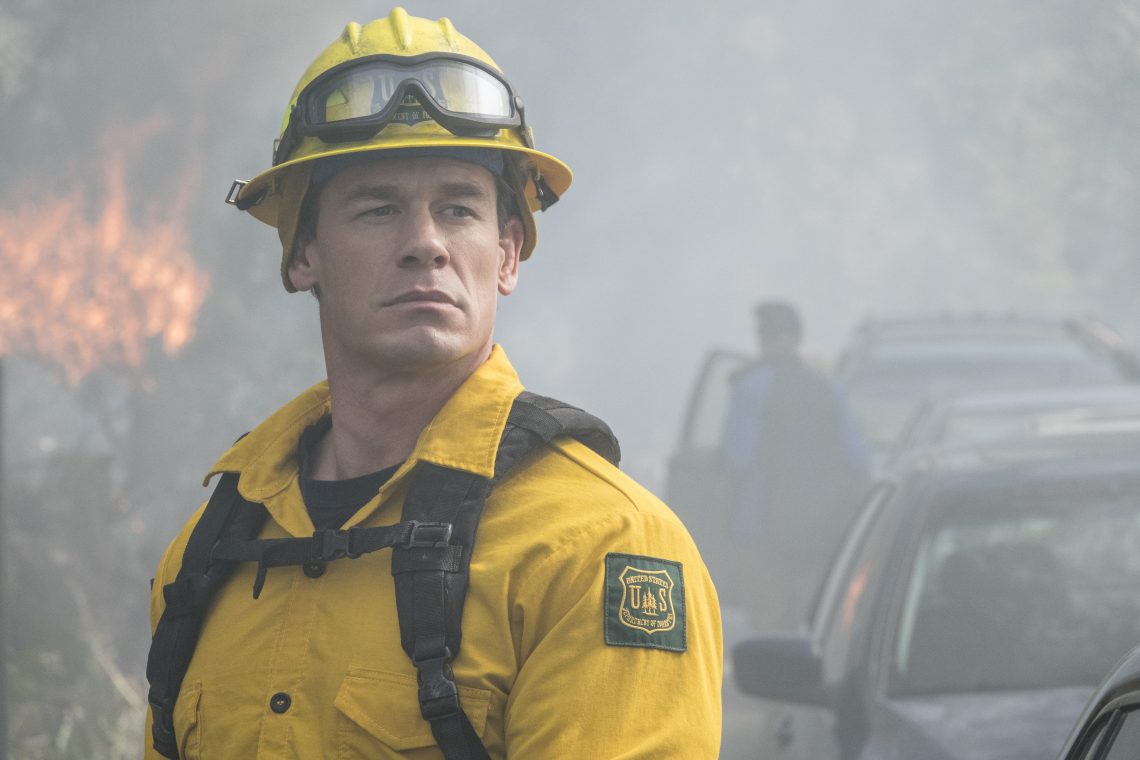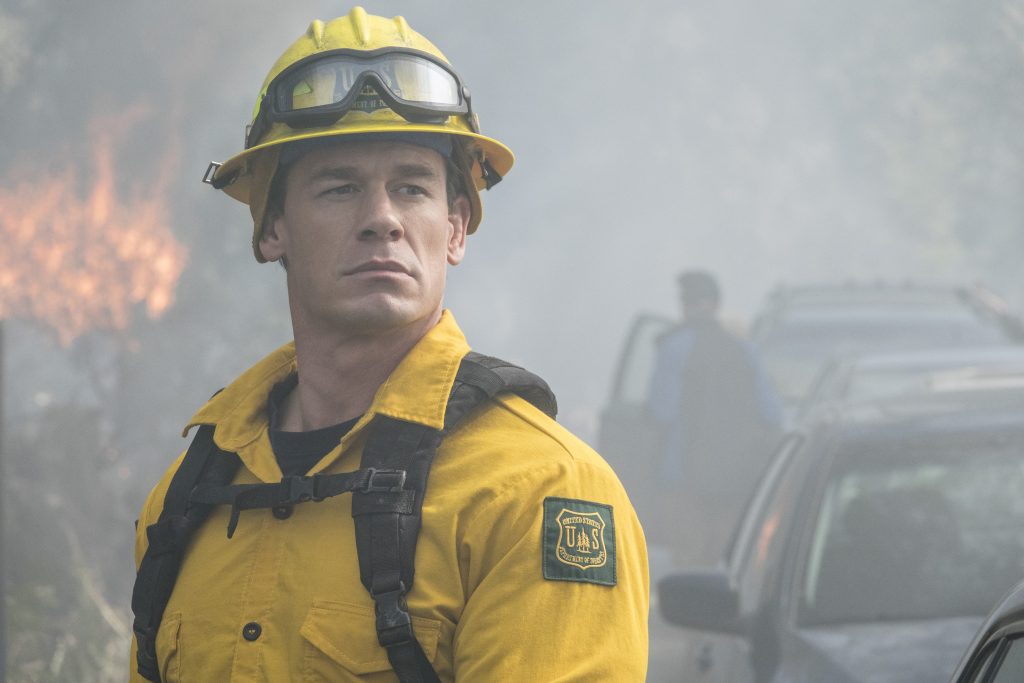 Should you see Playing with Fire?
Yes, you really should. Without giving too much away, the ending is beautiful and well done. The movie contains just the right amount of laughs and heart. John Cena is a great role model in this film, and the supporting cast is hilarious and warm. You will laugh! And if you're like me, you just might shed a tear or two also. Go see Playing with Fire and let me know in the comments how much you loved it!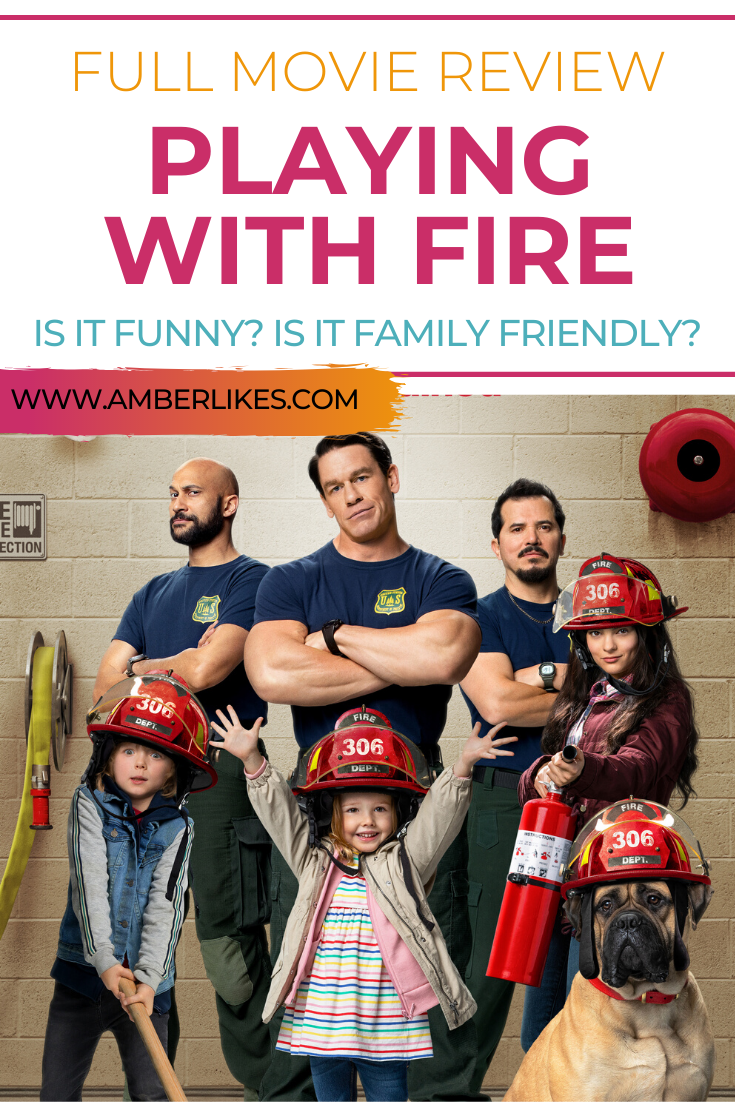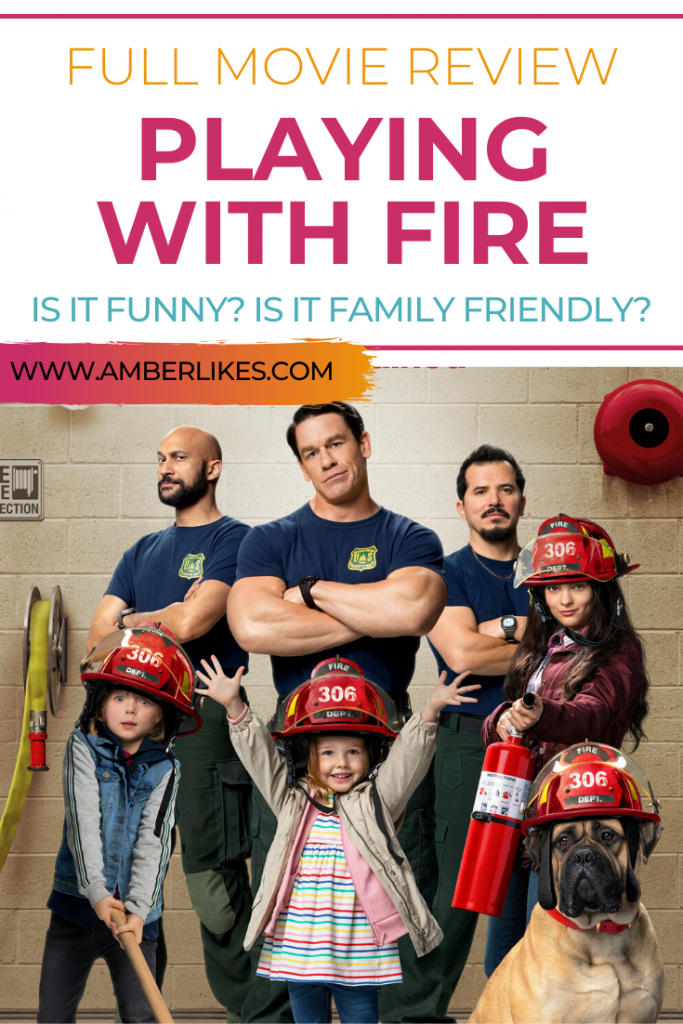 You May Also Like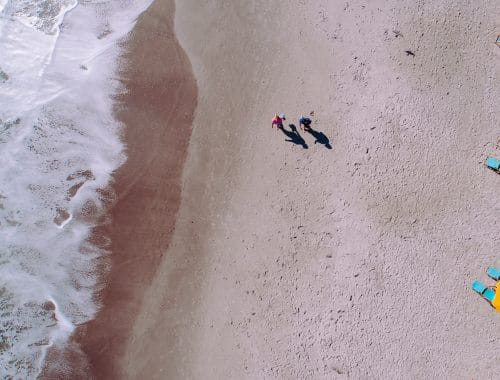 March 8, 2020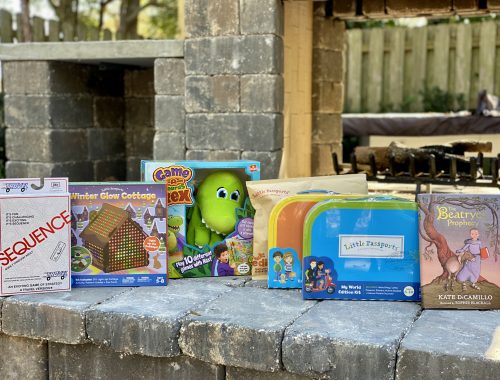 December 4, 2021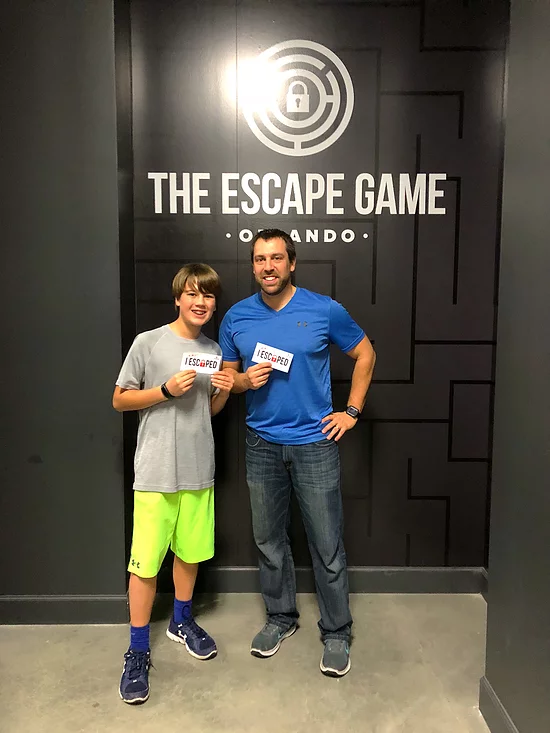 January 29, 2018