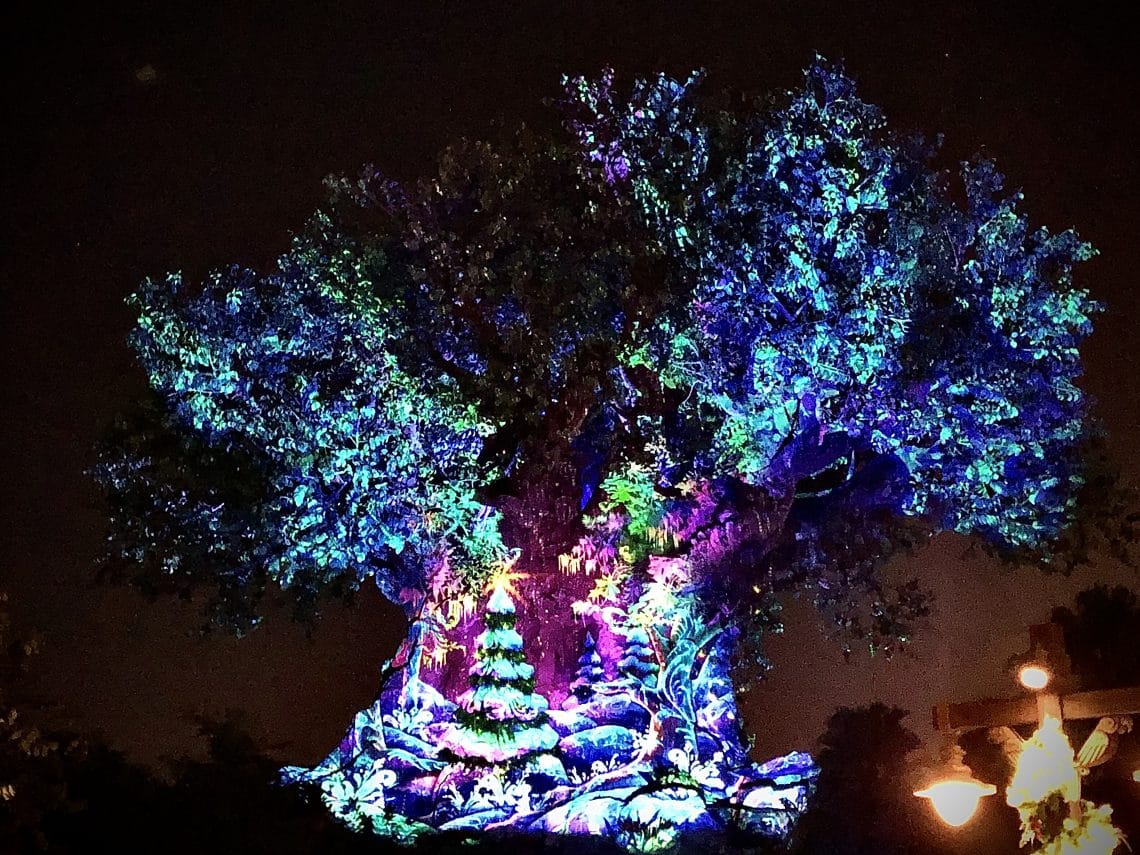 Disney Holidays: Animal Kingdom Edition
November 11, 2019
Sharing is caring!
There are few things as magical as Disney Holidays. Christmas at Animal Kingdom is bigger and better than ever this year. And I had the chance to check it all out! I'm bringing you the best of Animal Kingdom during Disney holidays. There's so much to love everywhere at Walt Disney World during the holidays. But Animal Kingdom has a unique and colorful flair unmatched at other Disney Parks. Let's explore how each part of Animal Kingdom is decorated for the Disney holidays!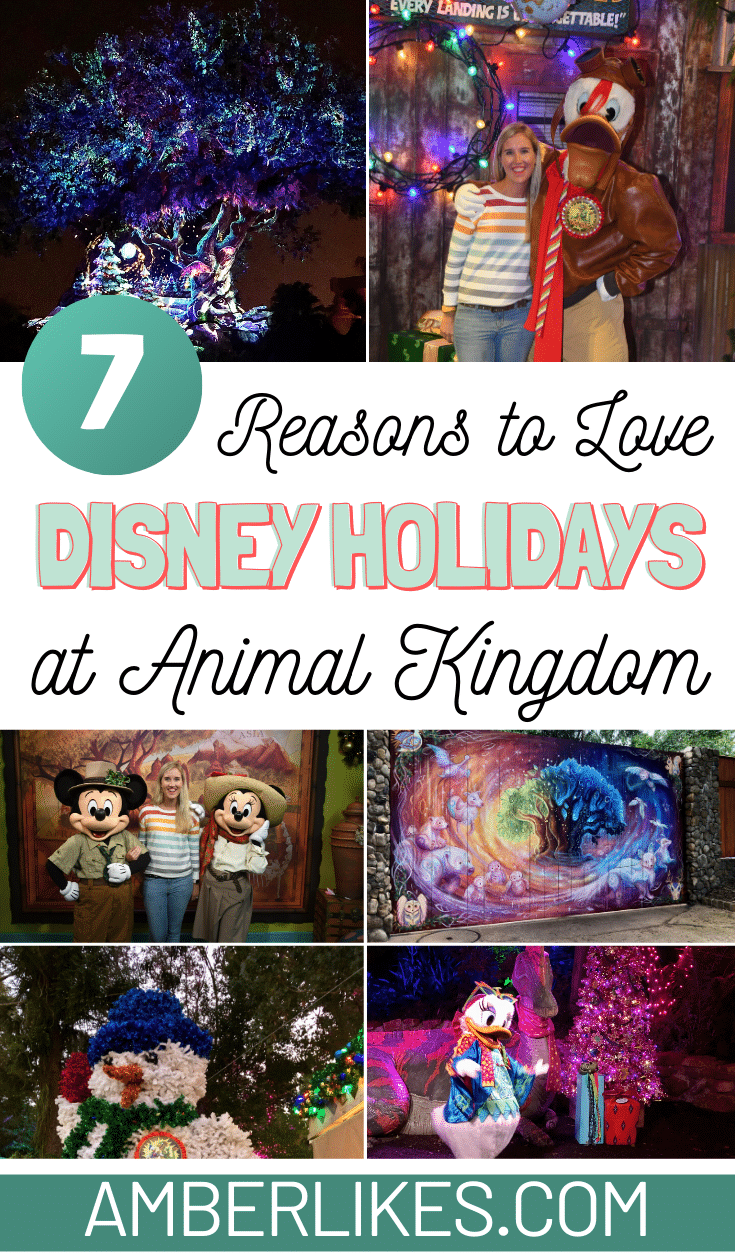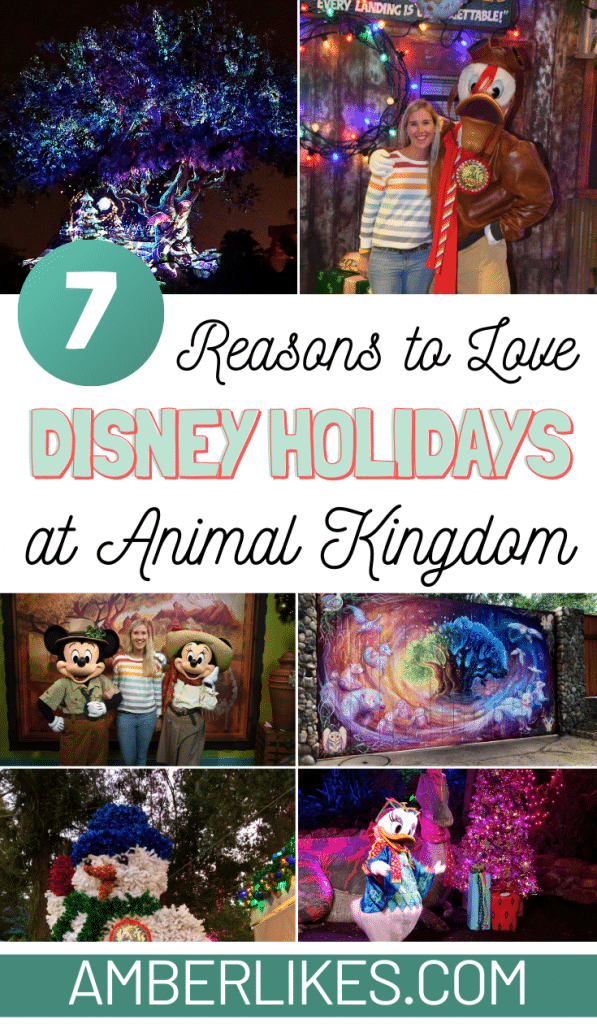 Discovery Island Disney Holidays
Crossing the bridge to Discovery Island, guests find themselves in the midst of a celebration of winter, hand-crafted by the eclectic community of artists who make the island their home. Life-size, artisan-sculpted animal puppets (including reindeer, foxes and polar bears) roam around by day while colorful rooftop luminaries light up the night.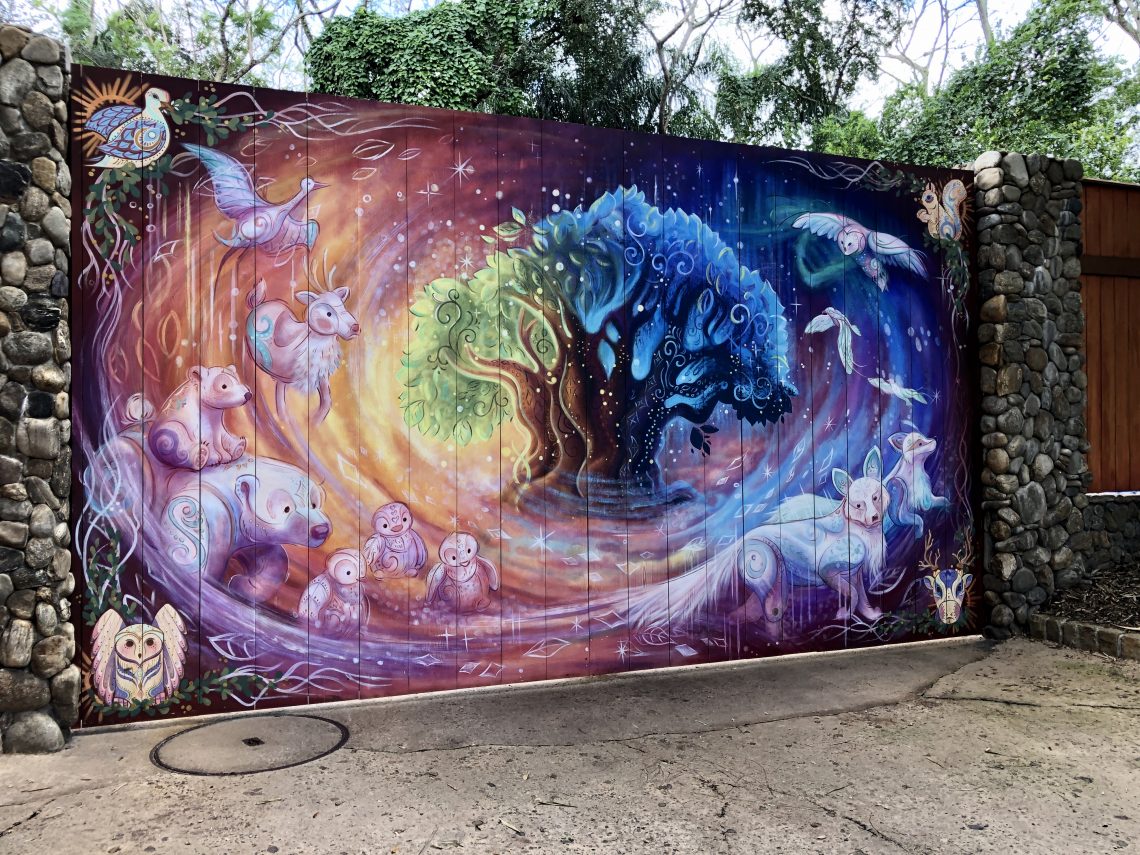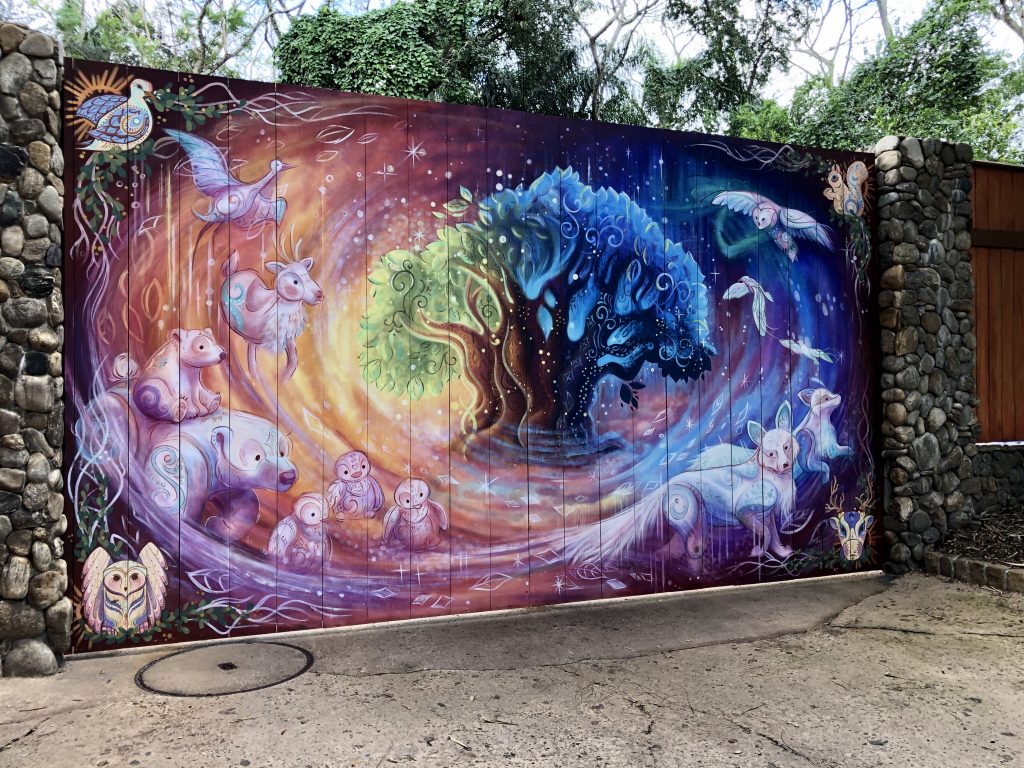 Discovery Island includes the time when you first enter the Park and see the Tree of Life. It's always a moment that you'll want to stop and linger and take a few pictures. Now, with the addition of the celebration of winter, you'll find yourself lingering here even longer.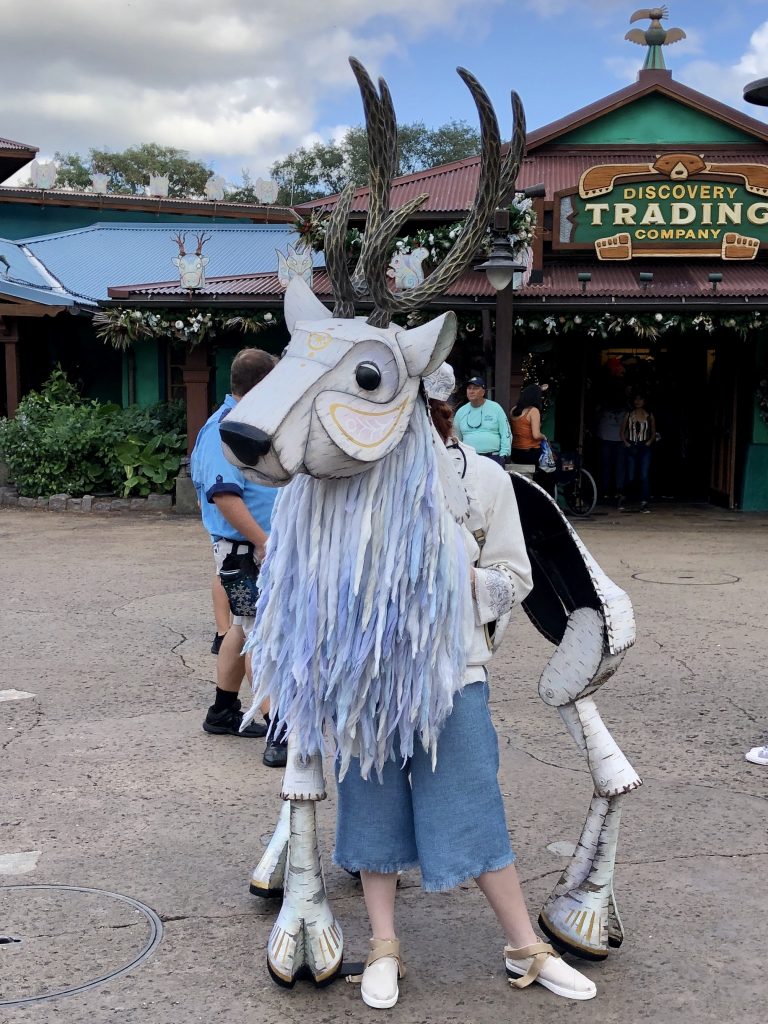 The puppets of the celebration of Winter were amazing! You will want to get to Animal Kingdom before nightfall to enjoy these puppets. There's even a live violinist playing beautiful music! It's such a wonderful way to enter the Park and start your Disney holidays at Animal Kingdom.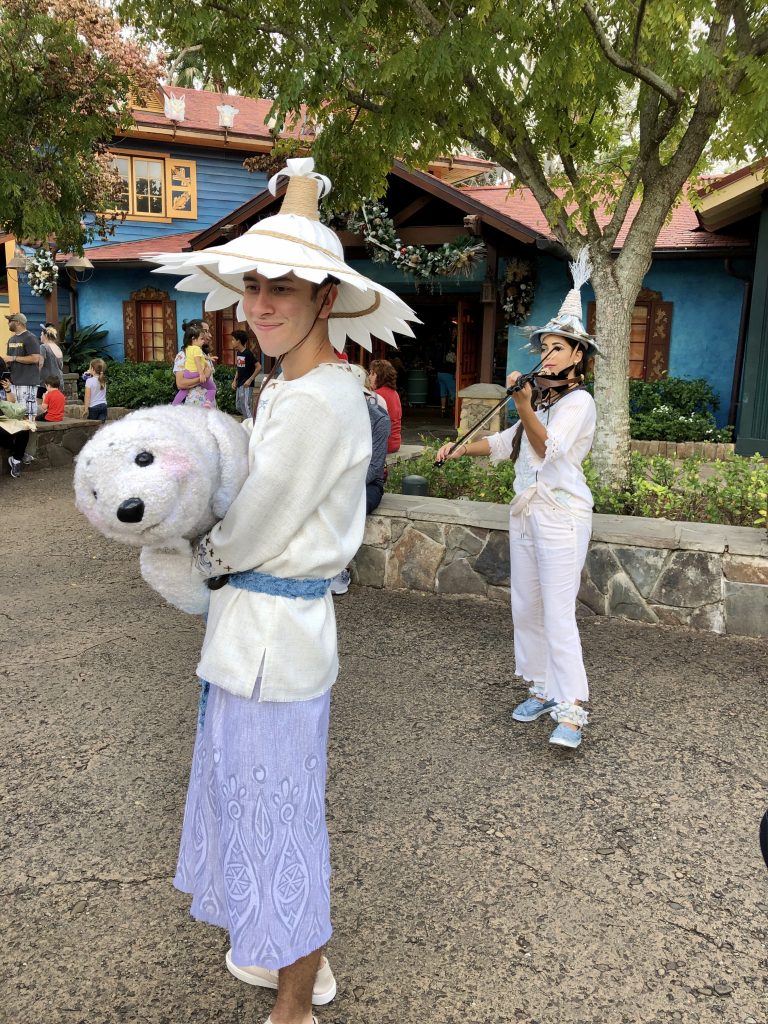 Holiday Décor by Night
As day becomes night, the rooftop luminaries all around Discovery Island bring a warm and festive glow to the entire village.
As night falls at Animal Kingdom, the Park becomes even more magical! And although the puppets and musicians I described above will go to bed at night, there's magic awaiting after dark. The lights are beautiful and the park feels so cozy. Everywhere you look, rooftops and windows come alive with Christmas spirit. It's a perfect way to celebrate Disney holidays.
Tree of Life Awakenings
At the center of everything, the Tree of Life awakens each evening as a series of wintry tales emerge from within, complemented by a familiar and heartwarming holiday-inspired musical score. Between awakening moments, the Tree of Life continues to shimmer and sparkle throughout the night, alive with the magic of nature and the spirit of the holidays.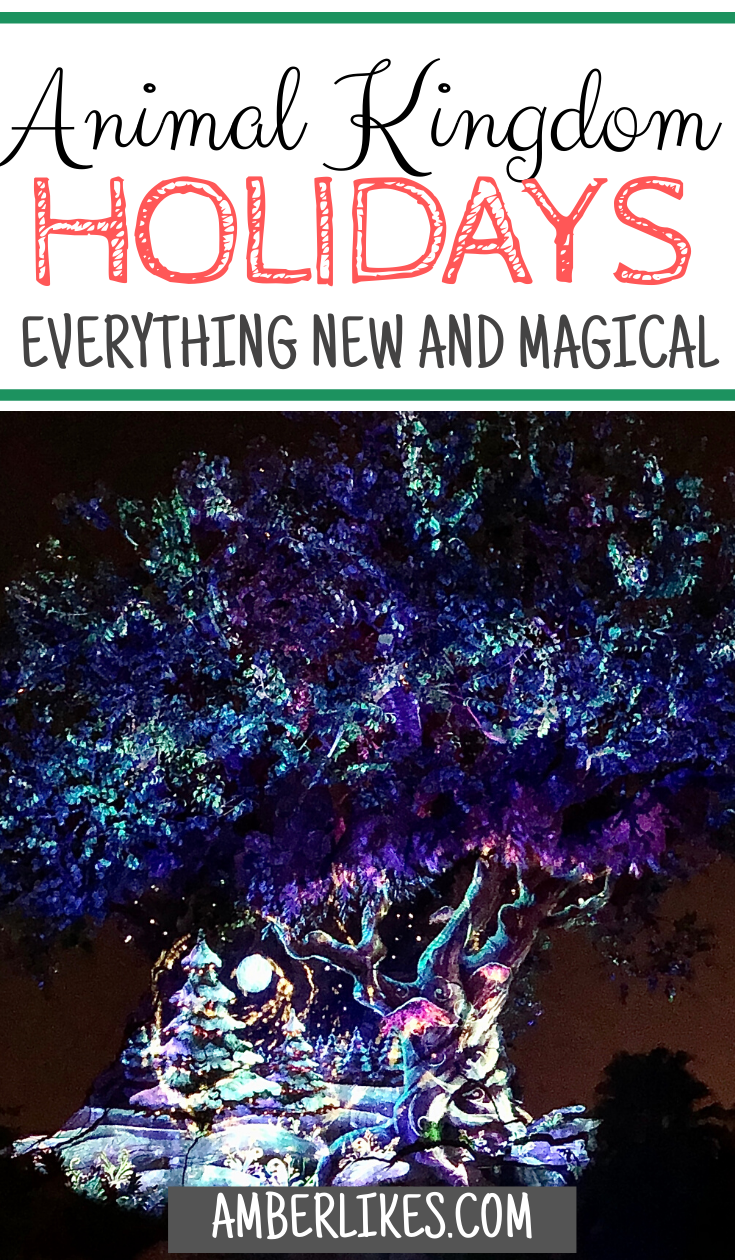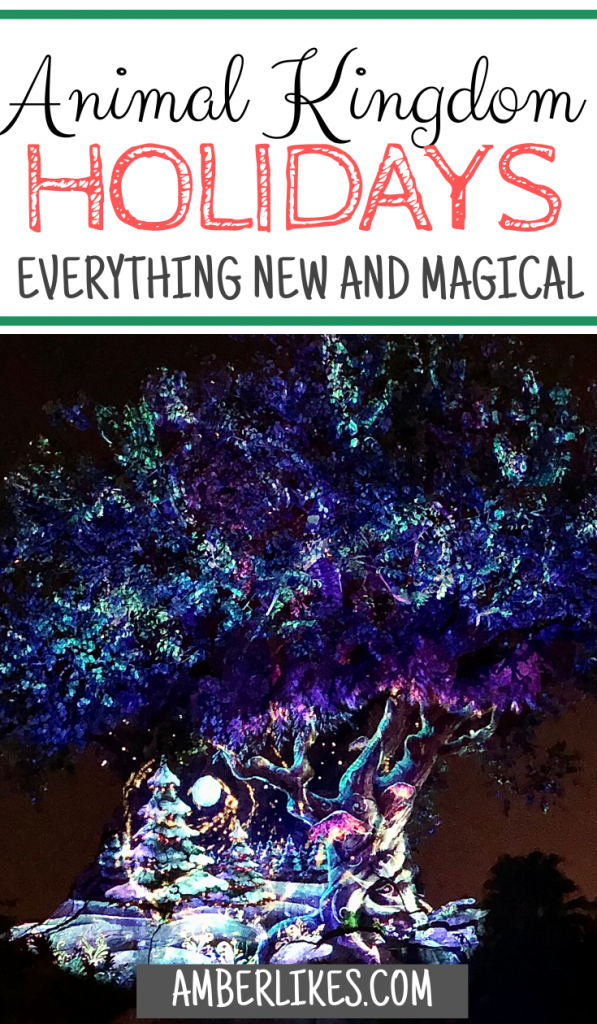 If you've seen the projection shows on the castle at Magic Kingdom, then you know how amazing this technology can be! This same technology is used on the Tree of Life to make the tree and its residents come to life. There's beautiful Christmas music and inspiring nature shows. This is such a unique part of Disney holidays, that you can only appreciate at Animal Kingdom. Be sure to check out my Instagram story highlights for video footage. A picture doesn't do it justice!
DinoLand U.S.A. Holiday Fun
Throughout DinoLand U.S.A., all of Donald Duck's friends gather for Donald's Dino-Bash! get into the spirit with colorful holiday decorations they have each chosen according to their own styles.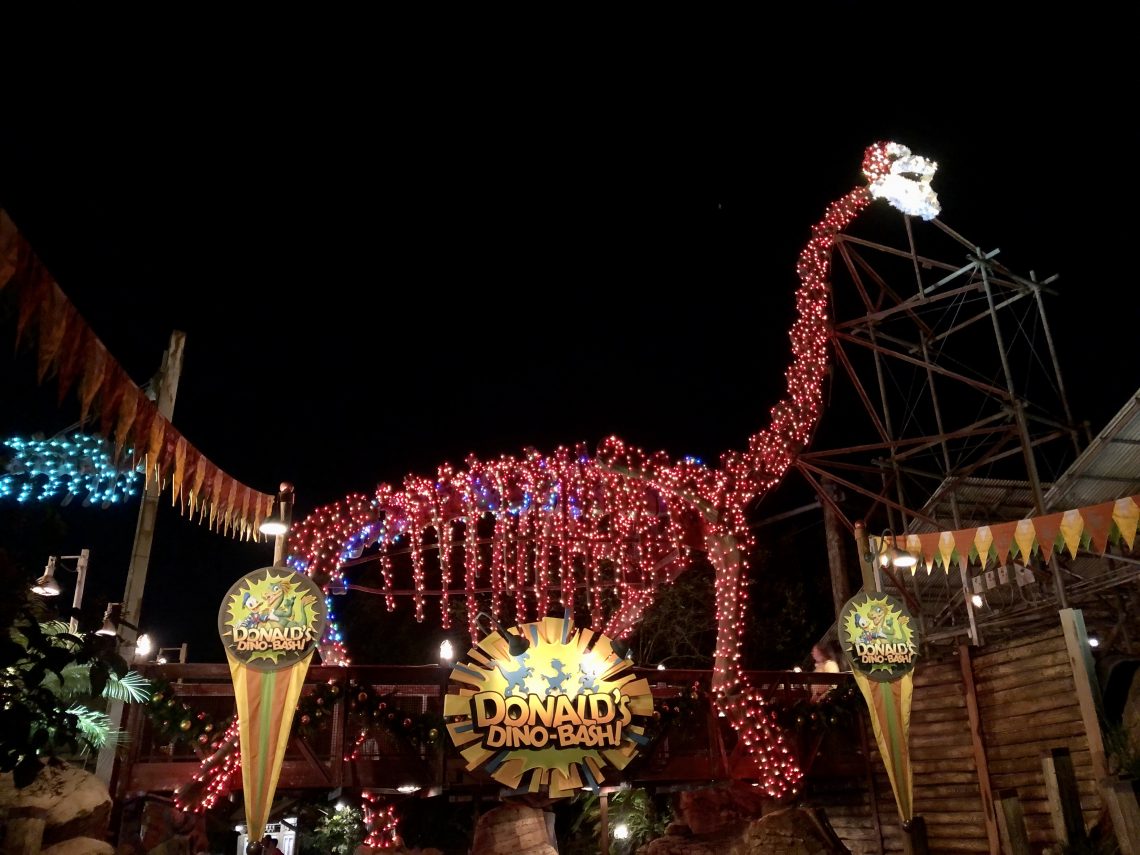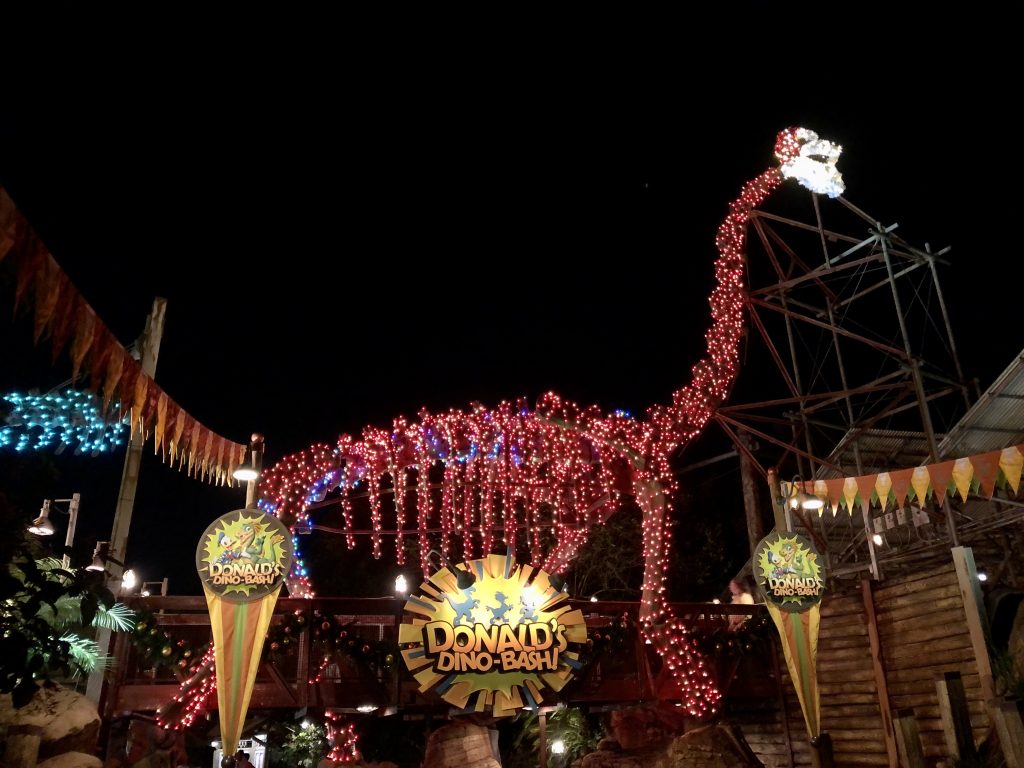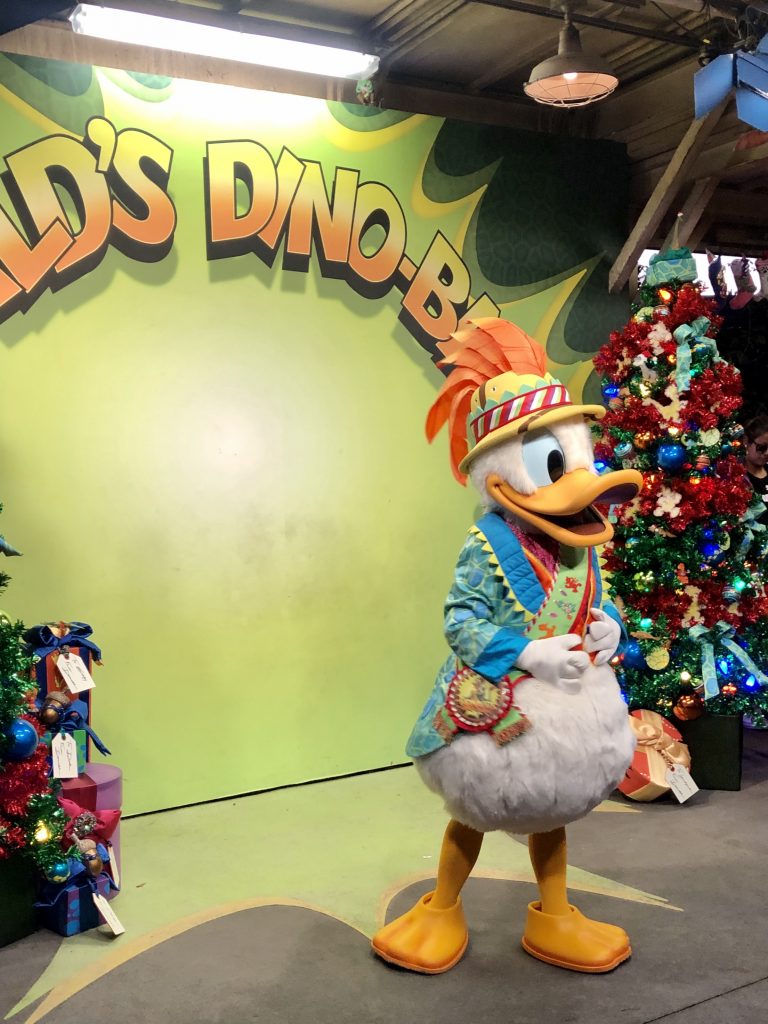 This is probably my favorite area of Animal Kingdom. This is true during Disney holidays and also throughout the rest of the year. I love the Dinosaur ride! And this part of Animal Kingdom always has such a fun and carefree vibe. During the Christmas event, there are so many characters, dressed in their holiday best! I loved meeting Launchpad from DuckTales and Daisy Duck was decked out in her holiday best. There are lights and Christmas decor everywhere you look in DinoLand U.S.A.!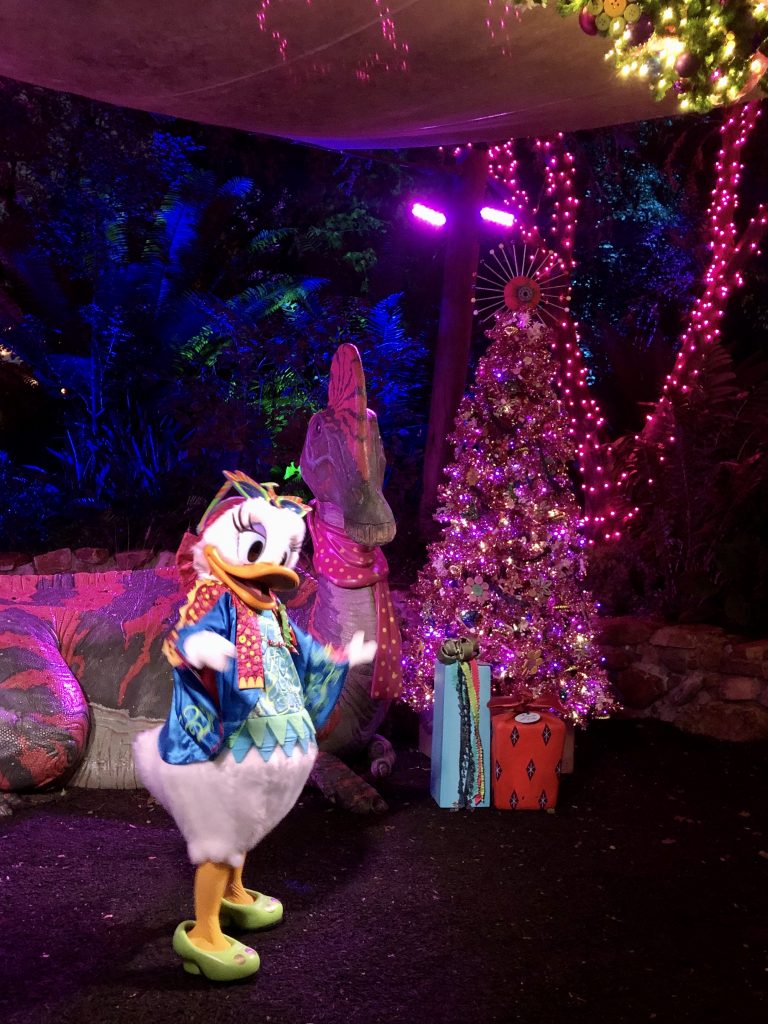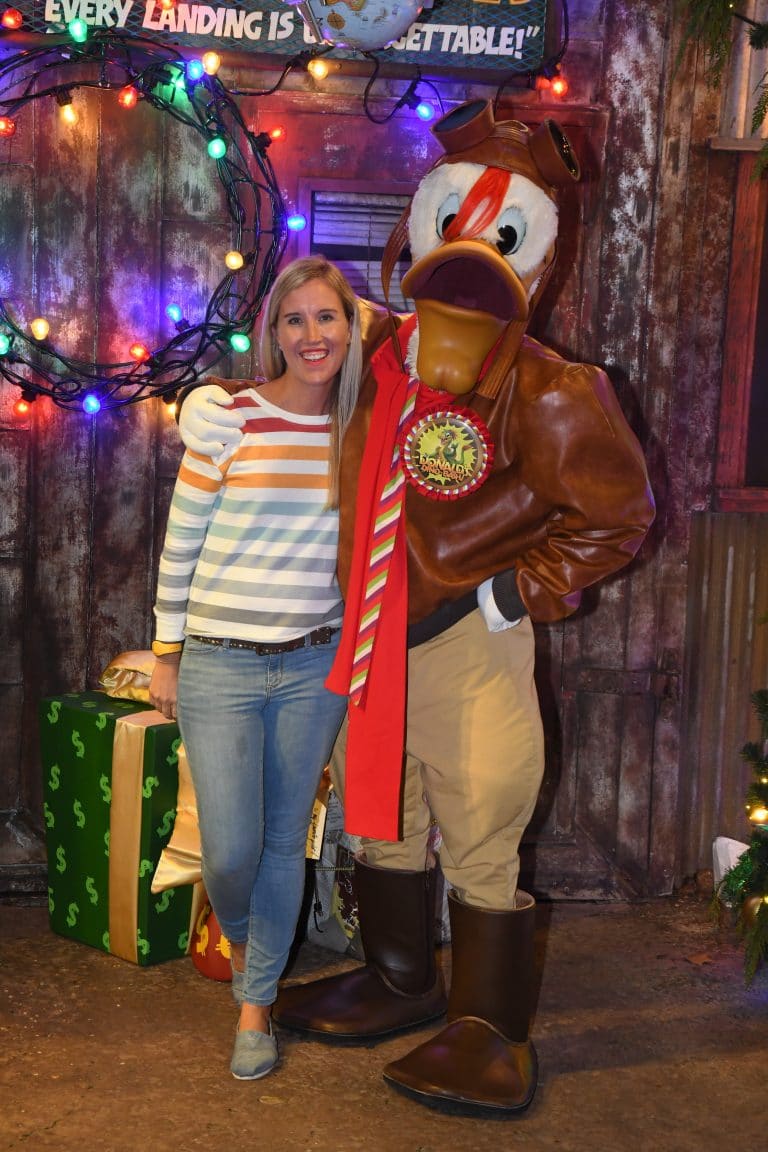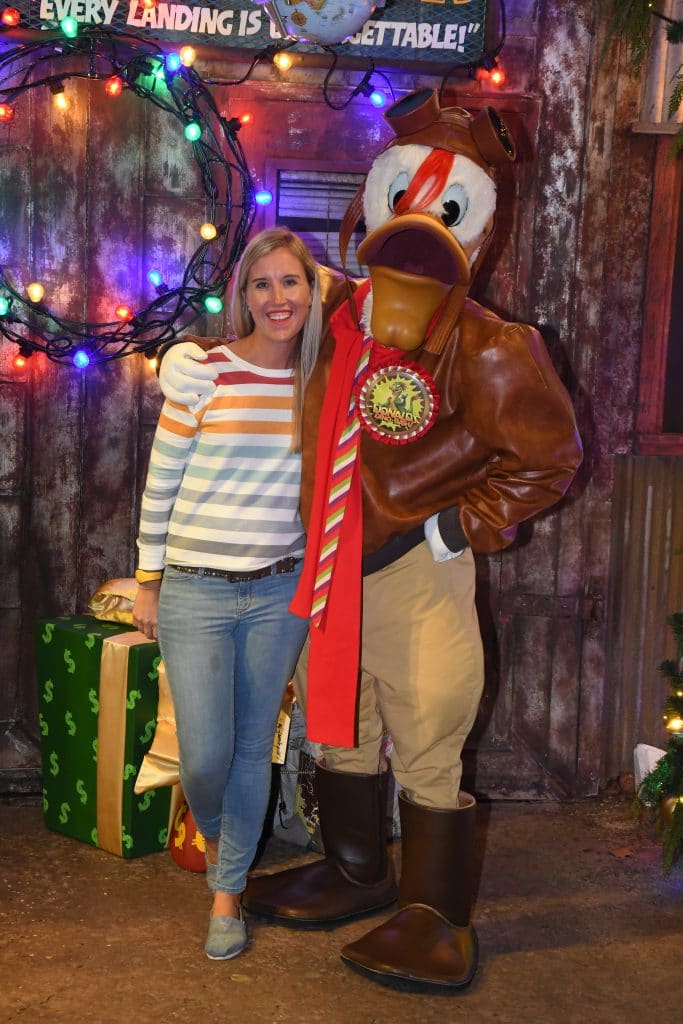 Asia at Animal Kingdom
The residents of Anandapur have decorated the theater district in celebration of Diwali, India's holiday festival of lights. Glowing flowers, lanterns and more illuminate the square between Anandapur Theater and the waterfront stage, home to authentic and colorful cultural performances.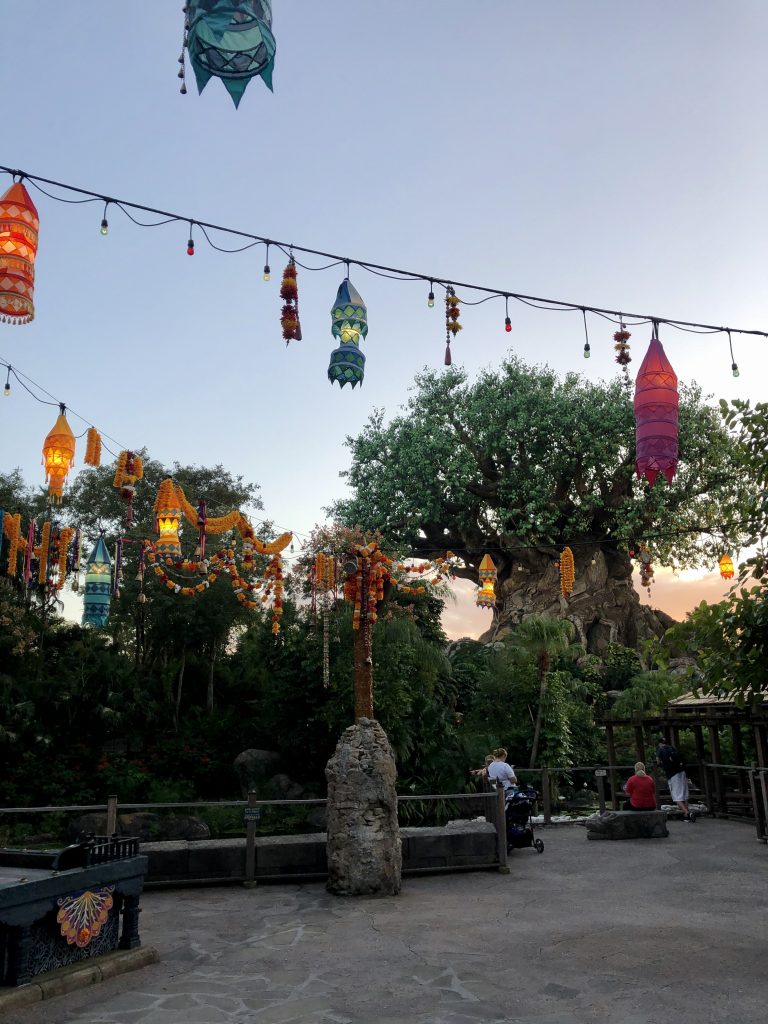 This area is hard to describe because it's just so beautiful! The lanterns and lights across the sky make for a gorgeous stroll through this part of the Park. Animal Kingdom has many beautiful places during Disney holidays, but this one is a must-see.
Africa during Disney Holidays
The village of Harambe welcomes visitors with a unique holiday presentation, blending the inspiration and style of Western traditions with the colors and textiles of authentic African celebrations.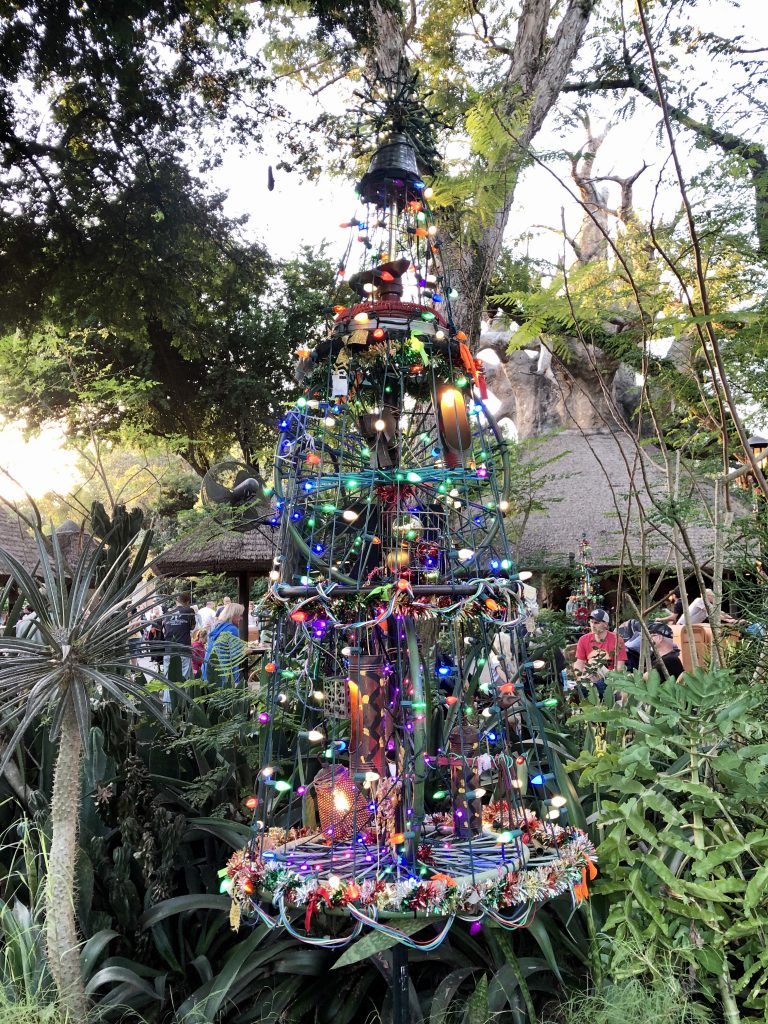 Asia at Animal Kingdom is such a lively and colorful part of the Park all year round. And during Disney holidays, this is even more true! There were so many beautiful small touches around this area of Animal Kingdom. From wreaths in the windows to a Christmas tree made out of recycled and found items, this is a unique and colorful part of Animal Kingdom! I found myself taking quite a few pictures of the little details that make up one of the many things that are so special about Walt Disney World.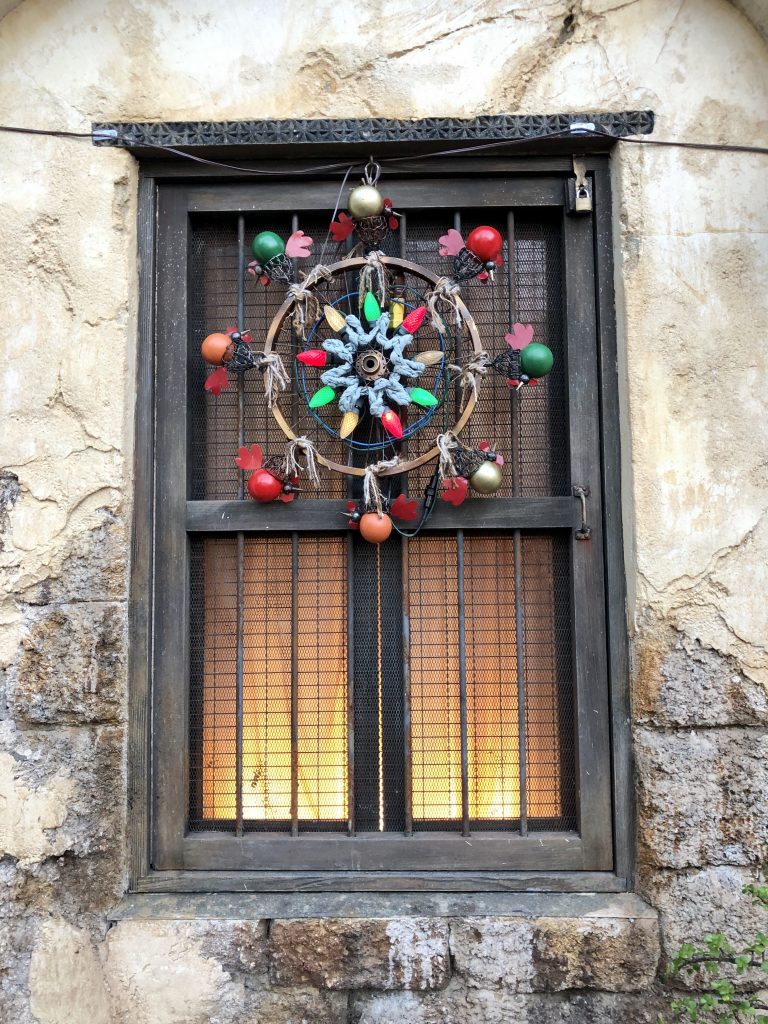 Pandora – The World of Avatar
The ex-pats living and working on the moon of Pandora bring a little holiday fun to their interstellar home, with a display at Pongu Pongu of holiday décor, combining vintage pieces from Earth with items handcrafted from materials indigenous to Pandora.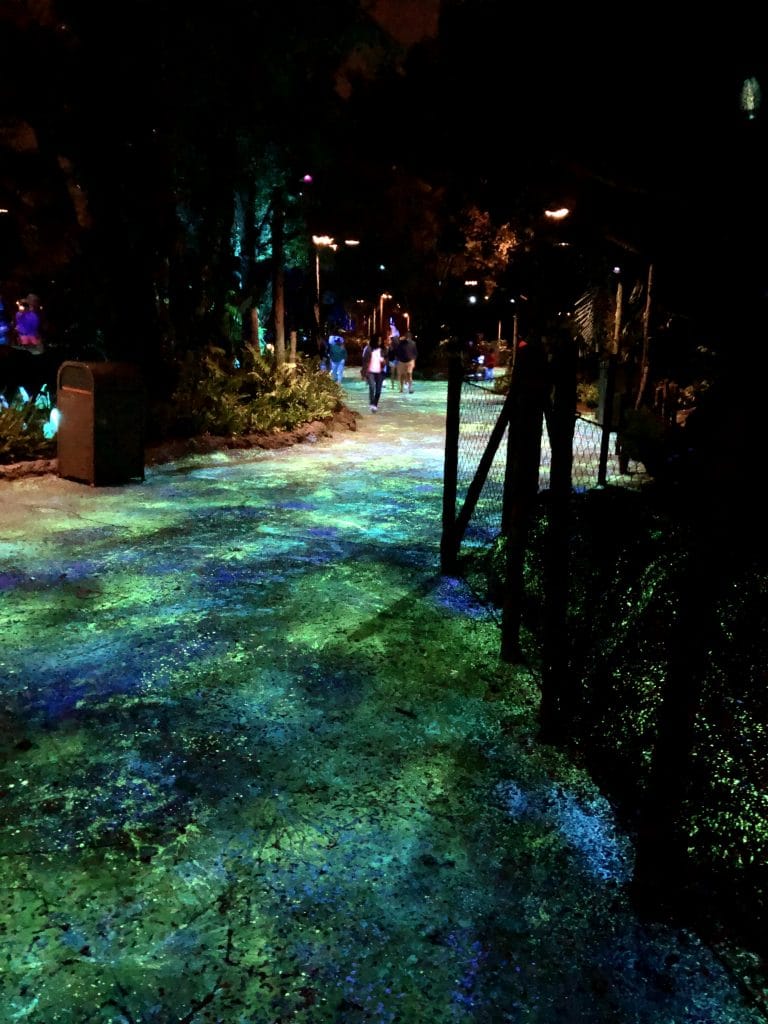 Pandora is awe inspiring. There's no way around that. Even if you've never seen the movie, just walking through The World of Avatar is enough to make your jaw drop. When you add Disney holidays and all of the wonder that entails, Pandora is even more amazing! You need to visit at night to really see it in all of it's Disney holiday splendor.
Is Disney holidays at Animal Kingdom worth it?
Of course! After all of these magical and beautiful decorations and holidays celebrations, what else did you think I would say? As an annual passholder, I've always tried to make a point to visit every Walt Disney World park during the holidays. And now that there's even more holiday magic at Animal Kingdom, this one is certainly a must do!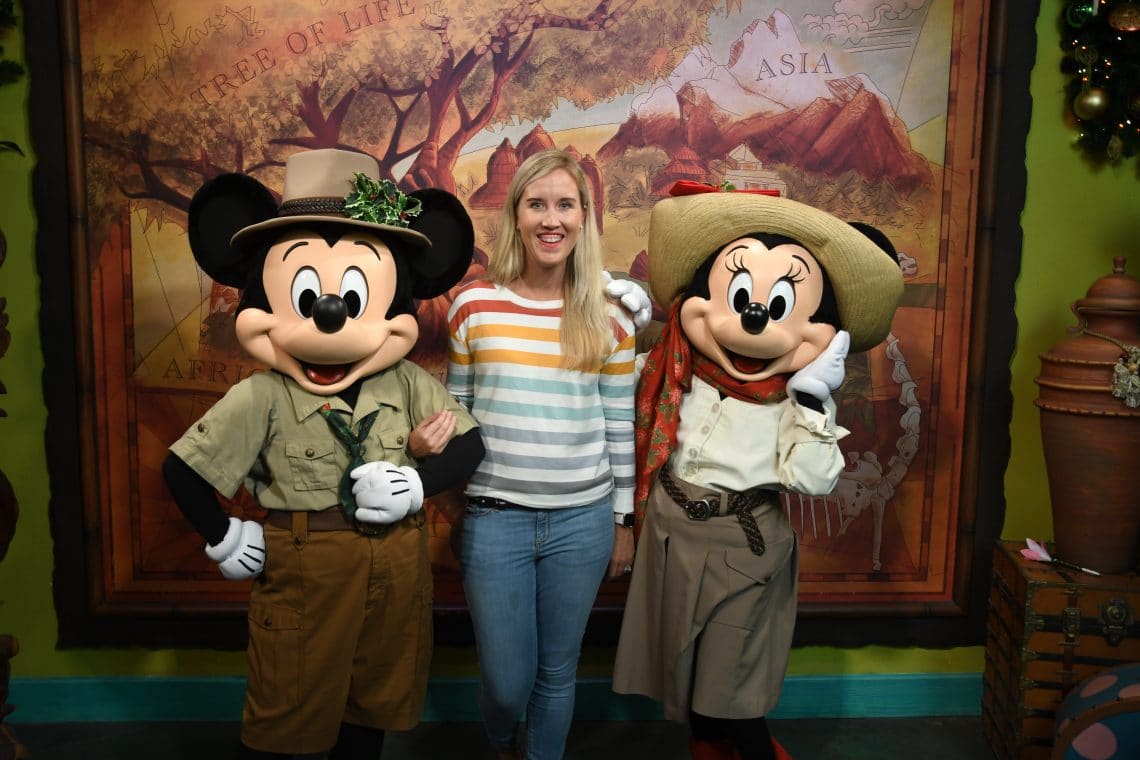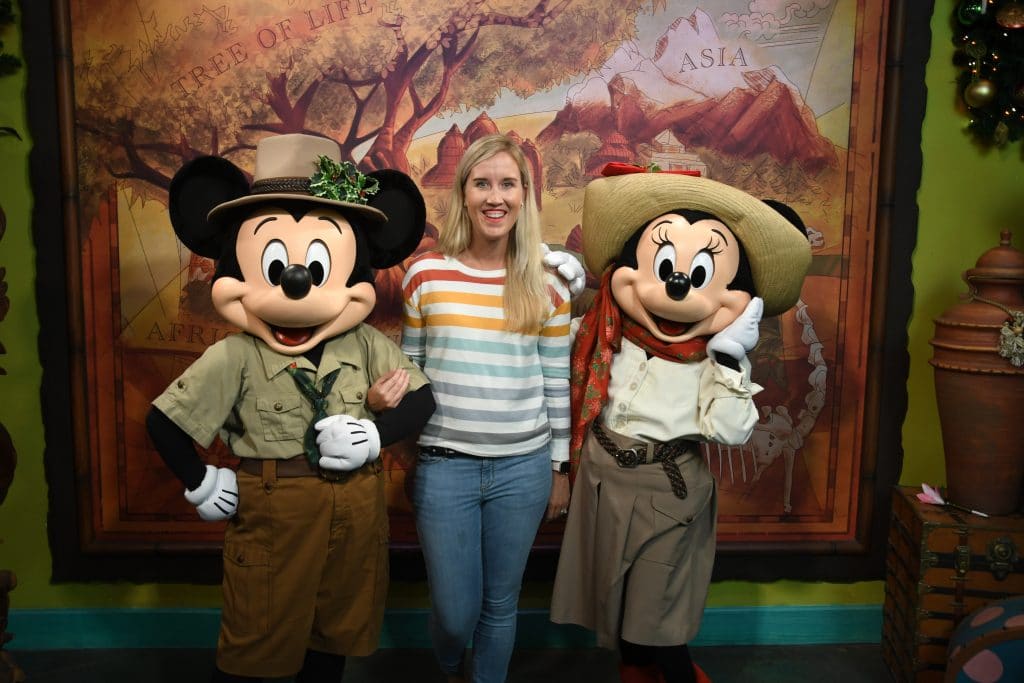 No description of the Christmas decor at Animal Kingdom would be complete without mentioning the beautiful Christmas tree at the front of the Park. This tree is located before the ticket gate, so you can see it even if you visit just to eat at Rainforest Cafe. It's really worth stopping and appreciating all of the little touches on this tree. There are critters, Winnie the Pooh friends, and more. It's the perfect way to start and end your day at Animal Kingdom during Disney holidays.
We were provided with complimentary admission in exchange for my honest and unbiased review. All opinions are my own.
You May Also Like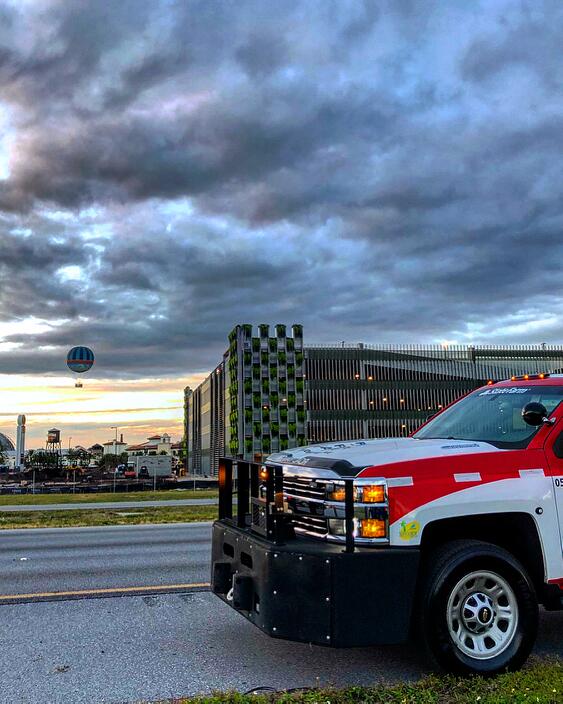 January 31, 2019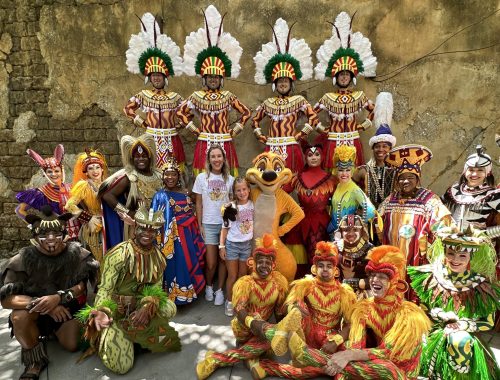 April 23, 2023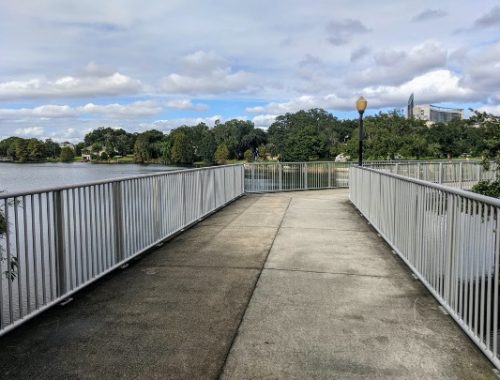 January 3, 2021