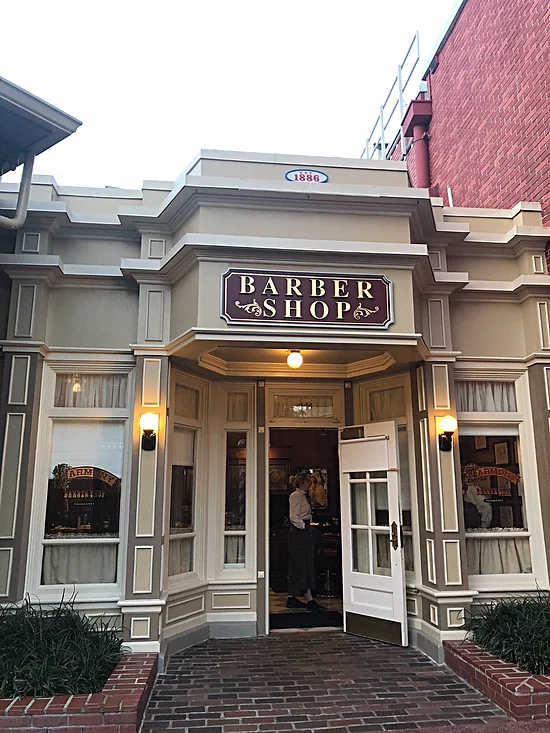 Harmony Barber Shop at the Magic Kingdom
February 7, 2018
Sharing is caring!
Did you know that you can get your hair cut inside the Magic Kingdom at Walt Disney World? The Harmony Barber Shop is a precious little shop right off of Main Street, right past the entrance to the Magic Kingdom. Not only can you feel like a kid again in the Magic Kingdom, make magical memories, indulge in delicious food, meet Mickey, and enjoy world class entertainment, but you can also get your perfect trim!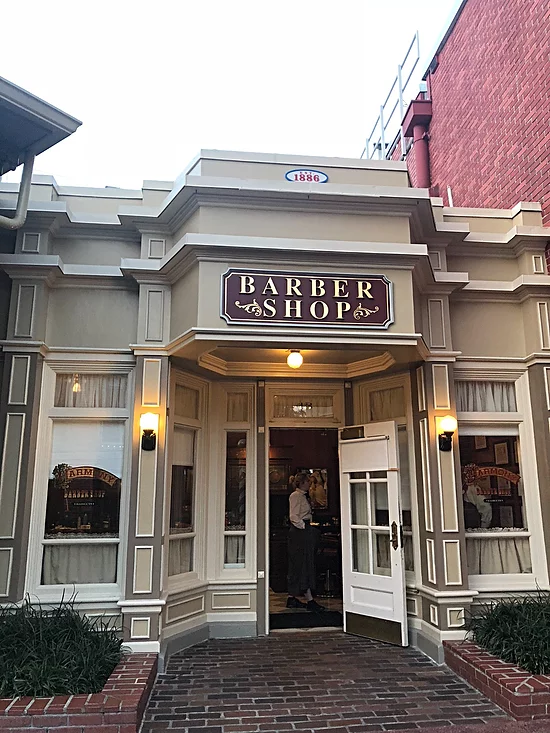 One of the most popular reasons to stop by the Harmony Barber Shop is for "Baby's First Haircut." We did actually get this package as well, but for our 4 year old daughter Lila, who isn't quite a baby. With the $25 first haircut package, you get a dry cut, complete with the needed Mickey stickers, toys, and general merriment. You also get sent home with a First Haircut certificate, a pouch containing locks of your child's hair, and a set of Mickey ears with "First Haircut" embroidered on the back! You also get a sprinkling of pixie dust if so desired. In Walt Disney World terms, this is a pretty good deal! The Mickey ears alone cost almost as much in any gift shop. And of course, you can't beat the adorable photo ops and memories.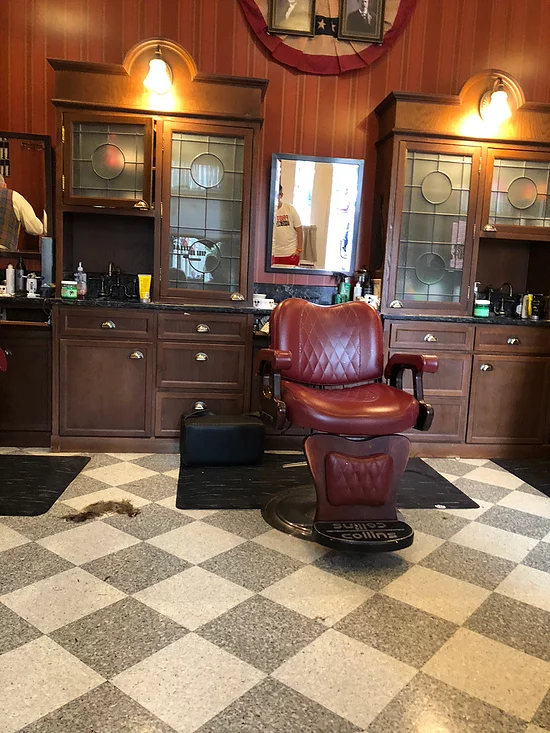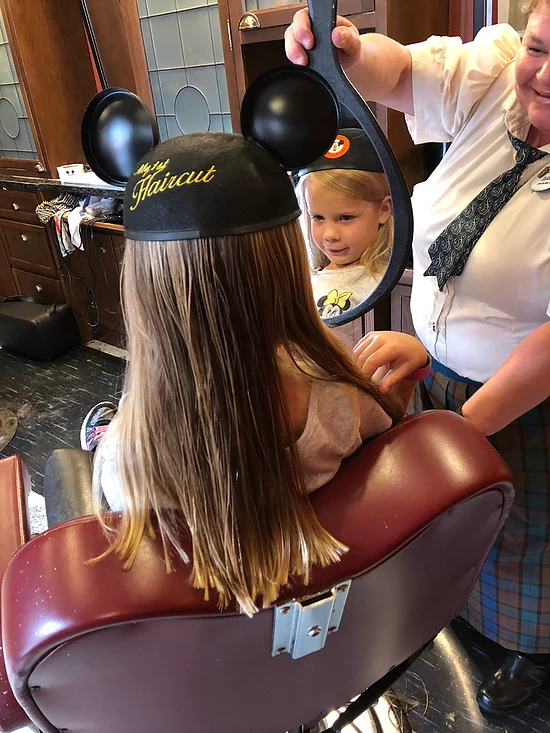 The Harmony Barber Shop also offers regular hair cuts, and during our time, there were several adults getting their hair cut. The current price for this is $19, and for kids 12 and under, it is $18. For a beard of mustache trim, the cost is $10, and for a style with a sprinkling of pixie dust, the cost is $5.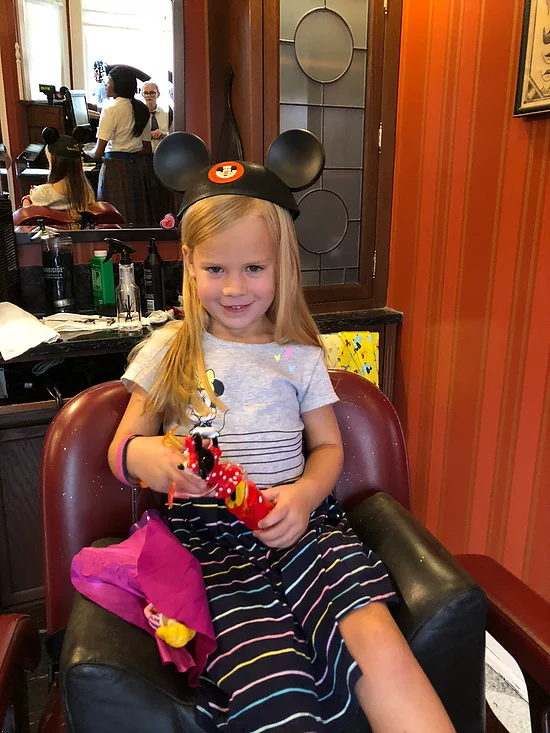 Some things to keep in mind when planning your visit to the Harmony Barber Shop…Reservations are accepted, but can only be made by calling 407-WDW-PLAY. If you are a no show, the credit card you placed on hold will be charged $10. In less busy times of the year, same day appointments are often available, but be sure to make this your first stop when entering the Magic Kingdom in the morning. This is a dry barber shop which means that you must arrive with clean hair. They will mist with a water bottle, but no hair washing will happen. Something very important to remember is that you cannot add a tip to your credit card or magic band! You will need to have cash available to tip your hairdresser. Tips are not required, but encouraged!
This was a very special part of my day date with Lila. She was very nervous when we first entered the shop, and had a very strong preference for a female hairdresser. This request was honored and she was treated incredibly kindly and gently. She felt like such a princess, and especially loved the pixie dust sprinkling. We spent some more time in the park after her haircut, and she was disappointed to find that all of her pixie dust had fallen out when we were ready to leave. We stopped by the Harmony Barber Shop on our way out of the Magic Kingdom, and they happily gave her an additional sprinkling of pixie dust, just in time to greet Tinker Bell on our way out!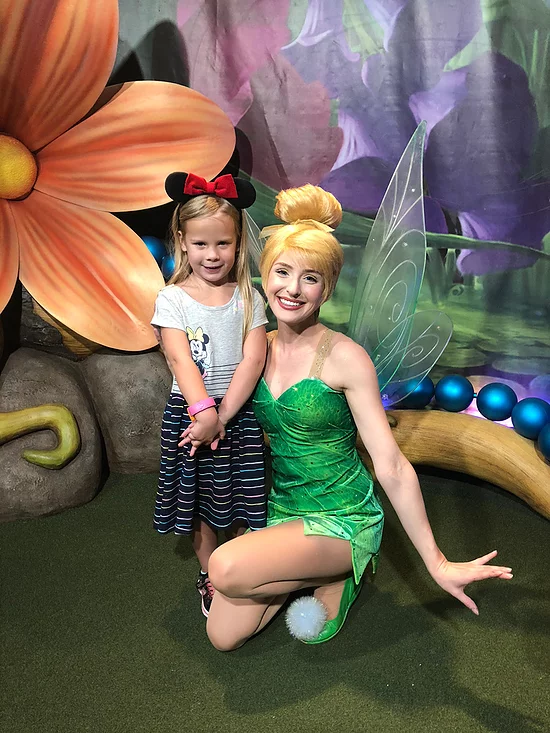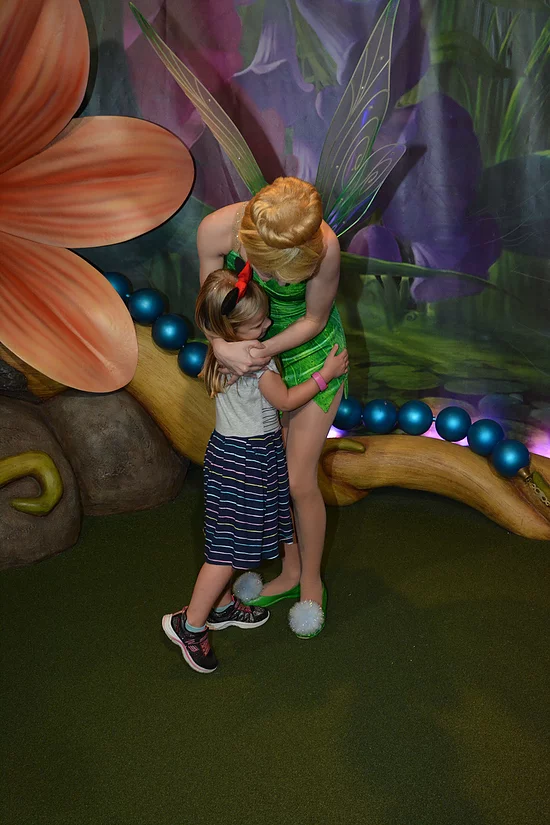 The Harmony Barber Shop in the Magic Kingdom is a special experience for young and old. My son Tucker had his first hair cut at this location about 7 years ago. It was very special to return for Lila's first haircut. My 6 year old has actually not had her first hair cut yet either, and when she finally needs it, we will head back to the Magic Kingdom for hers as well! Give it a try next time you are at Walt Disney World! You may even start a new family tradition!

You May Also Like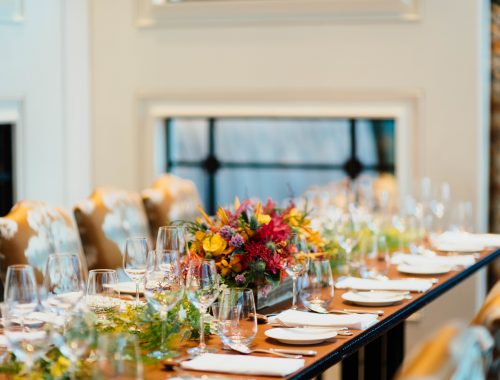 August 31, 2021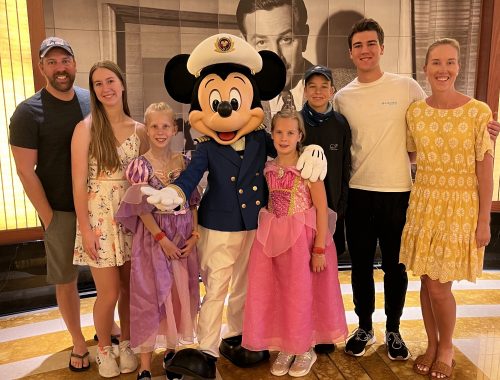 March 10, 2023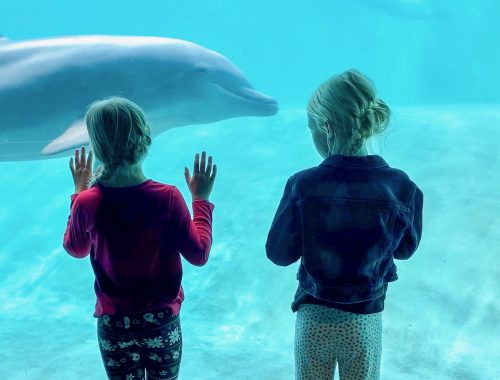 December 1, 2021