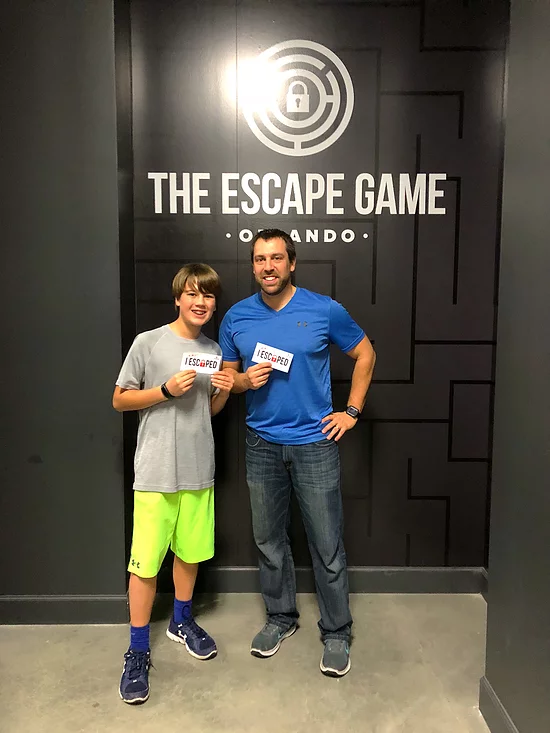 Go Check Out The Escape Game Orlando
January 29, 2018
Sharing is caring!
Are you looking for a fun activity for your family, coworkers, field trip, or youth group while in Orlando? Look no further than The Escape Game Orlando! As part of fulfilling our Christmas gifts to the children of one on one dates, my husband and my oldest son went to the Escape Game Orlando to try out one of their five amazing and challenging escape rooms. This particular escape game company has eight locations around the U.S., and after their wonderful experience, we would definitely seek this out when traveling.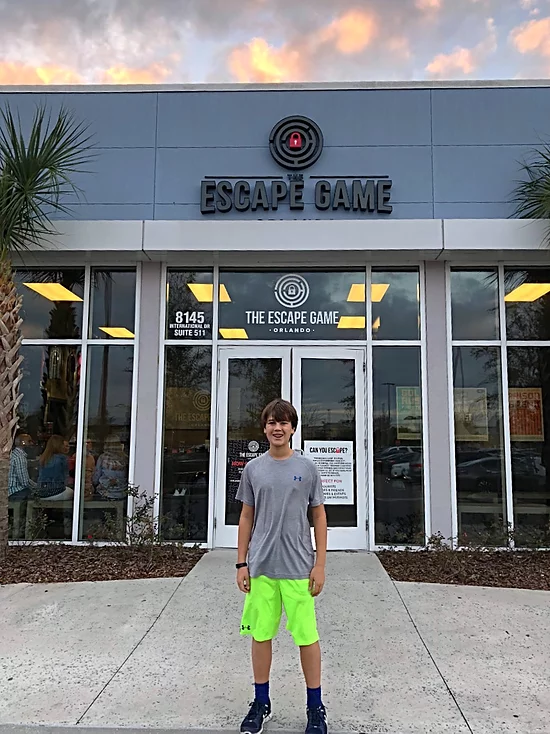 When you arrive, you check in at the front desk, and then have a seat in the lobby to wait for your appointment time. We highly recommend making an appointment since this is a very popular Orlando experience. When your friendly escape room tour guide is ready, he or she will escort you into the room and give you all the details of how to make your escape!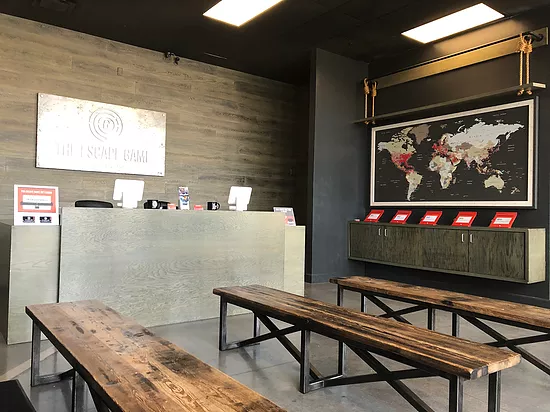 My husband and son did the Gold Rush room, which had a fun western theme. When I called to book the appointment, I had asked for their recommendation on which room would be the least creepy. Thankfully, they assured me that none of their rooms were scary or creepy! This is a big difference from many of the other escape games that my son has experienced. At other locations, there are usually one or two rooms, that in my opinion, would be at least PG-13 rated, if not R rated. We really love the family friendly aspect of The Escape Game Orlando. Every room is safe for any age!
The Gold Rush room is amazingly well built! Check out their website for all of the details, but to give you an idea, it includes a real 1900's potbelly stove, the use of BB's, real lumber and sand, and over 1100 pounds of concrete! In the words of my 12 year old Noah, "It was so authentic! Everything really looked like real rocks and real wood. There was very little plastic and it was all so well maintained and clean." This is a pretty glowing recommendation from a 12 year old boy!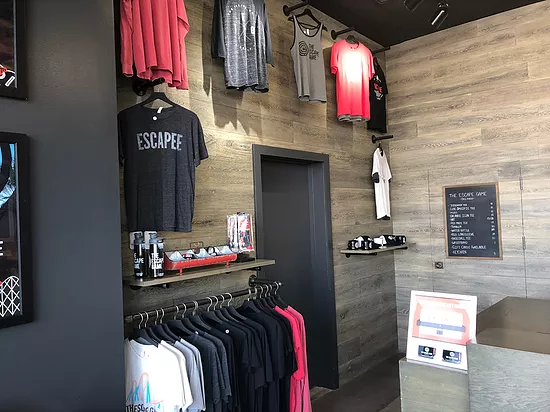 I can't give you any details on the game itself, or on how to play the escape game. There are no cameras or phones allowed in the room, for obvious reasons. Noah said there were unexpected twists and turns, and more locks, or steps to solve, than other escape rooms he has tried. My husband remarked that it was incredibly immersive and challenging. The Gold Rush room allows for 2-8 players, but my son and husband attempted it as just a duo. With more players helping, they were sure they would have "escaped." Instead, they received a sticker that says, "I almost escaped." Noah was so thrilled and relieved to receive a souvenir from his experience with his Dad, even though they didn't quite conquer the room. This is a really nice touch! They even have shirts in the gift shop that you can purchase ONLY if you have actually been successful and escaped. What an incentive to go back and try again!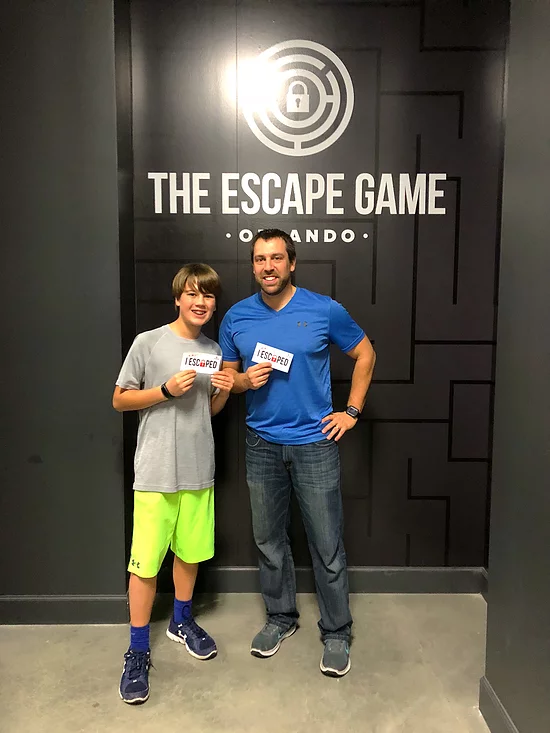 In the words of my 12 year old, "It was twenty times better than any other escape game I've ever tried." Sounds like a win to me! Thank you to The Escape Game Orlando for this wonderful experience. We will definitely be back!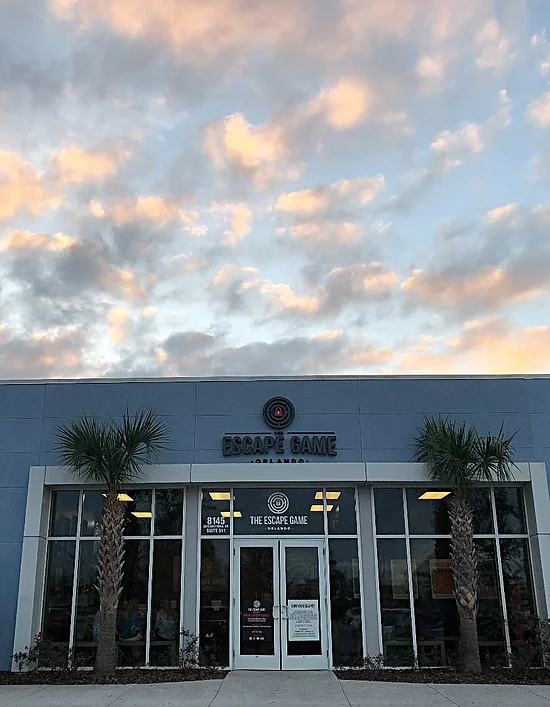 *We received a discount on this experience in exchange for my fair and unbiased review.
You May Also Like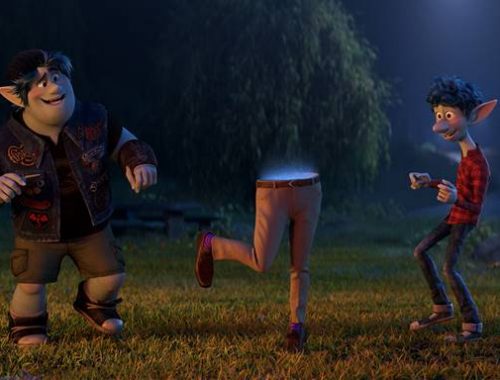 March 22, 2020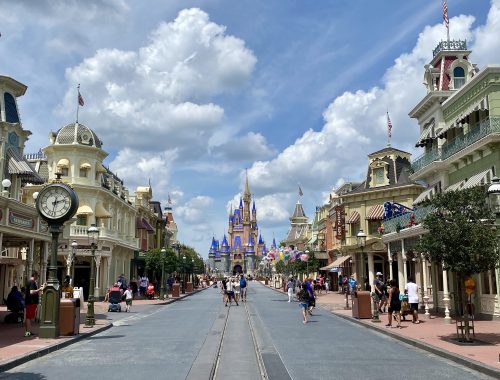 July 19, 2021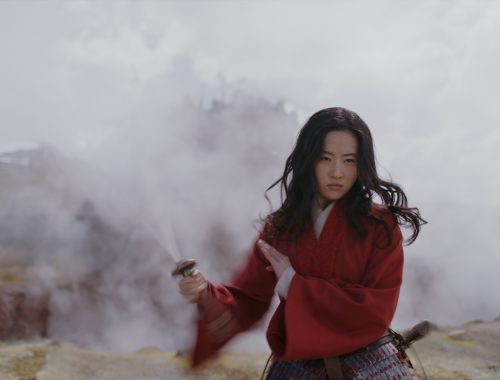 July 8, 2019