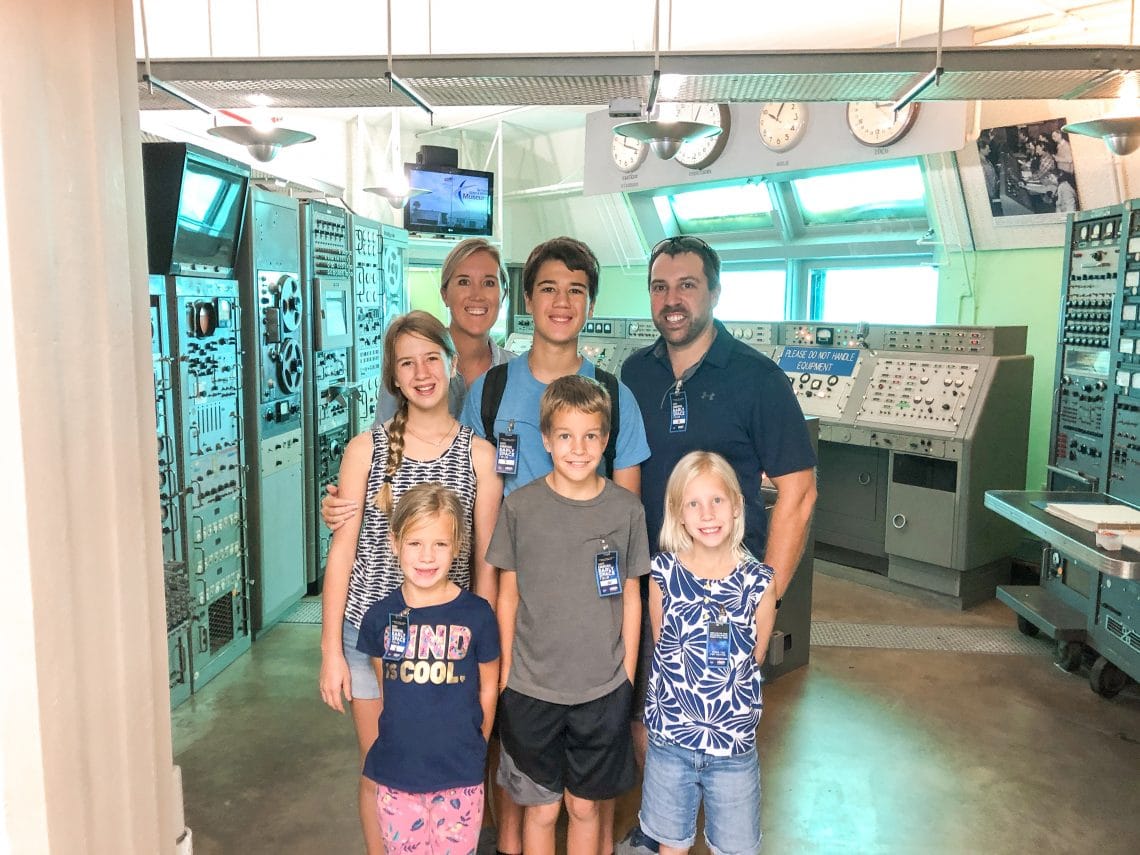 Kennedy Space Center Tours: Early Space Tour Review
November 12, 2019
Sharing is caring!
2023 Update: This tour is no longer operated by the Kennedy Space Center. It is now operated by Canaveral Tours. Although I have not had the chance to go on this updated your, I did receive communication on this tour. Here's what's different:
We are doing a "similar" tour to Kennedy's Early Space Tour. Ours is 4 hours, we visit the AF Missile Musuem at launch complex 25 & 5/6 where first satellite and astronauts were launched. Sometimes we get to go into Hanger C, which is a new attraction! It is the hanger next to the Canaveral Lighthouse. As the Missile Museum refurbishes displays and artifacts from space program, they have been putting them indoors rather than outside at the missile museum. It is an awesome inside rocket garden. We also go to the Sands Space History Museum that is outside the south gate of Space Station. This museum is open to the public and free. The Lighthouse portion of our tour was not part of the Kennedy tour.  We spend about an hour there. It is guided and has a museum and gift store. 
Disappointingly we are no longer able to go launch complex 14 for the Mercury Atlas launches, or the Mercury memorial. Nor can we go to launch complex 34, where the first Apollo launches occurred. Due to the influx of new companies and programs launching they have restricted our access on the cape.
Our tour is interactive, with multimedia experience and fully guided. Our standard tour offers small excursions of up to 10 people. We have flexibility to provide larger bus transportation with bigger groups. 
Original Tour Information
My love of the Kennedy Space Center is well known! I've shared the details from our visits a few times. And remember when I was even hosted by NASA as a social media representative? But each time we visit, I find something new to love. For example, this time, as part of my husband's birthday celebration, we went on the Early Space Tour! This is one of several Kennedy Space Center Tours. Here's an overall description of this tour: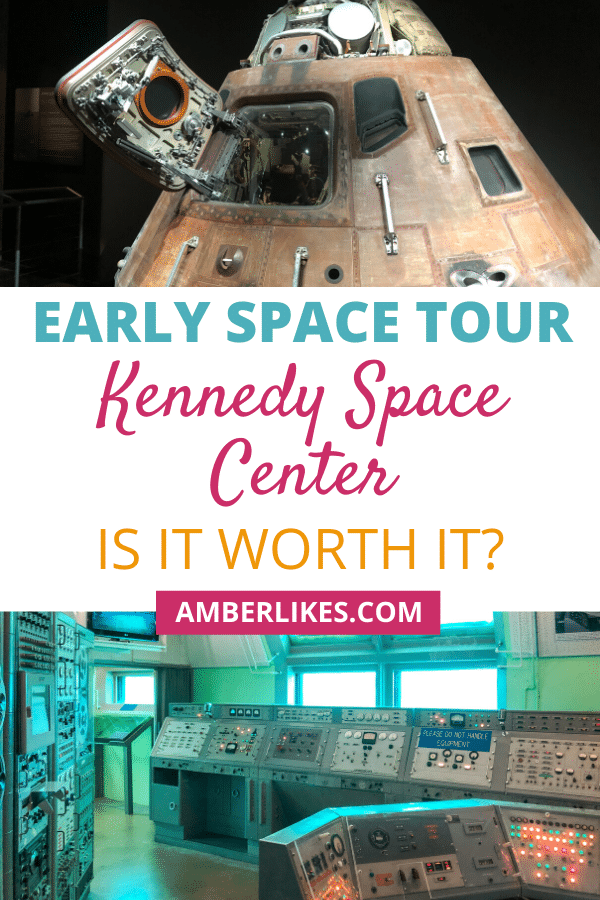 America's space program was born on the sunny coast of Florida at Cape Canaveral Air Force Station in 1950. Before NASA built Kennedy Space Center, rockets soared into Earth orbit from an extensive complex of launch pads meant to propel America into the future, courtesy of the U.S. Air Force. Visitors can tour this historic military site, including launch complexes where Alan Shepard and the rest of the Mercury 7 astronauts blasted into space and Project Gemini's two-person launches helped us learn how to send astronauts to the moon. Tour stops also include the Air Force Space & Missile Museum, the Mercury 7 Monument, and Launch Complex 34, the memorial site for the crew of Apollo 1.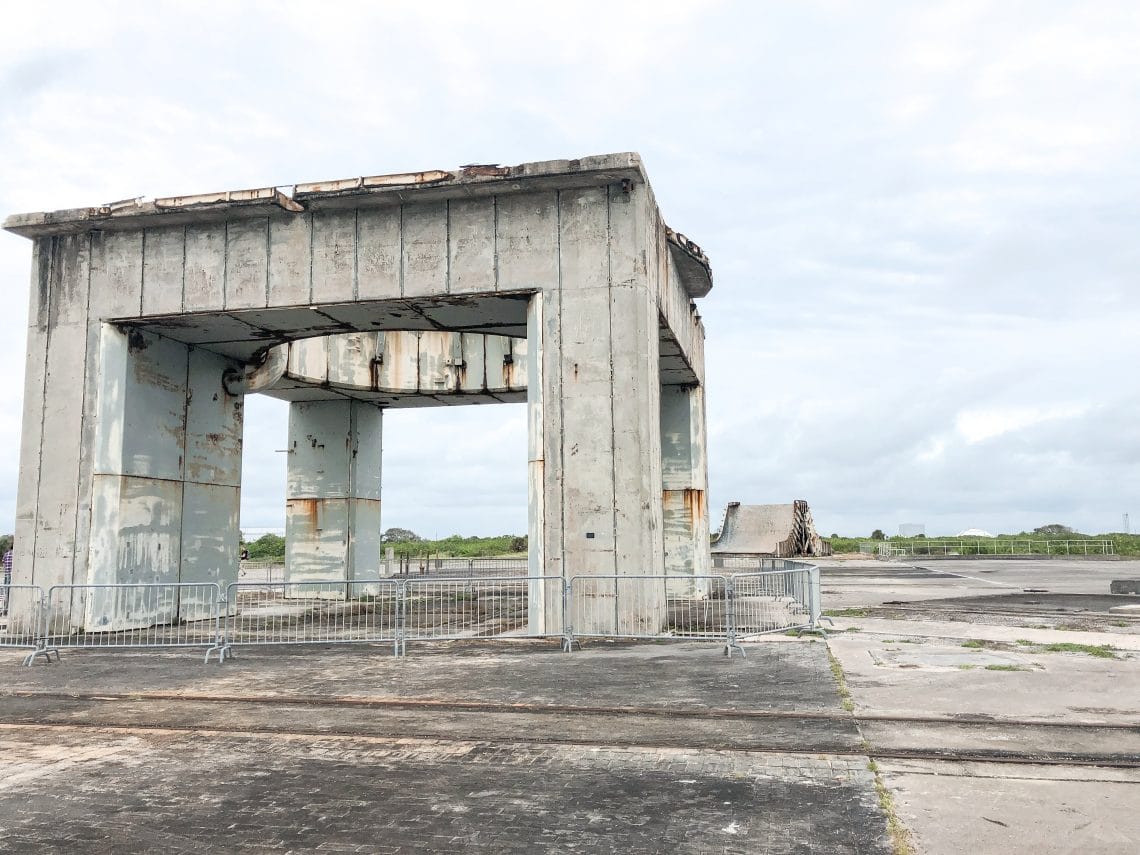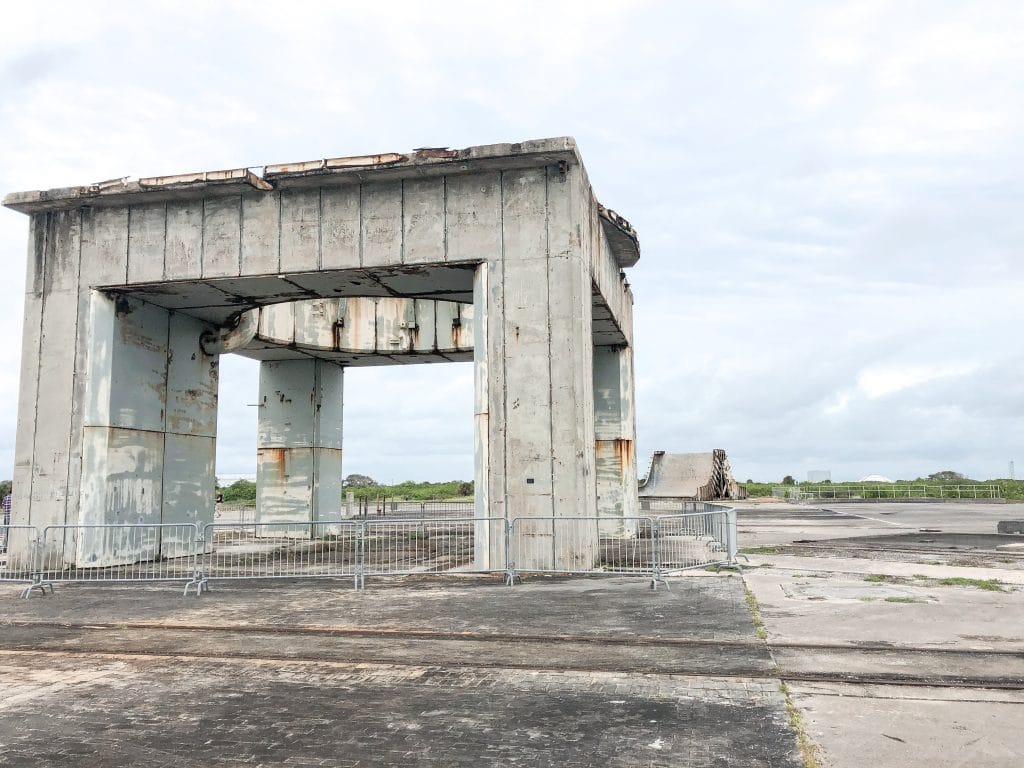 What are the details of Kennedy Space Center tours?
The Kennedy Space Center tours are an extra ticket beyond what is normally included with admission. There are a few special tours, including the Explore Tour and a Launch Director Tour of Space Shuttle Atlantis. But since my husband has a special interest in the early days of the space program, I knew the Early Space tour would be perfect for him!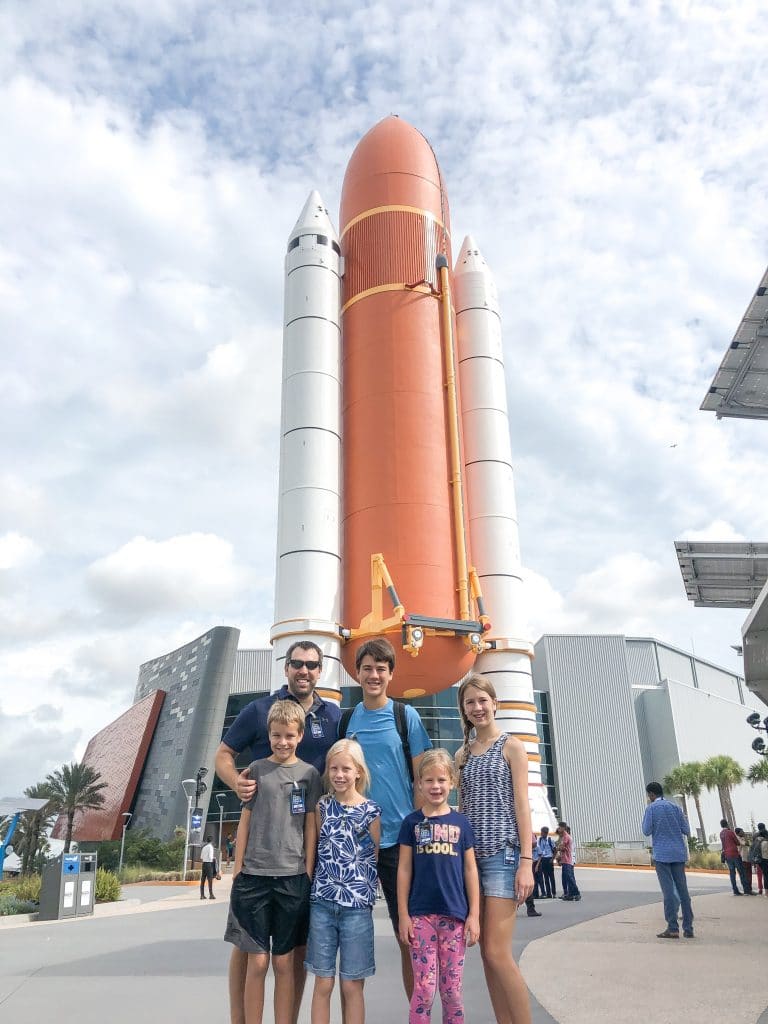 This Kennedy Space Center tour is given on certain days of the week. It costs $25 for adults and $19 for children ages 3-11. It is an add-on ticket to the regular price of admission to the Kennedy Space Center. Here is the official description from the Kennedy Space Center website:
Go behind the scenes at Kennedy Space Center and Cape Canaveral Air Force Station, visiting historic launch sites at Cape Canaveral. The Air Force Space & Missile Museum is also included on this 3-hour tour before concluding at the Apollo/Saturn V Center with a 15-minute bus return ride to the main visitor complex.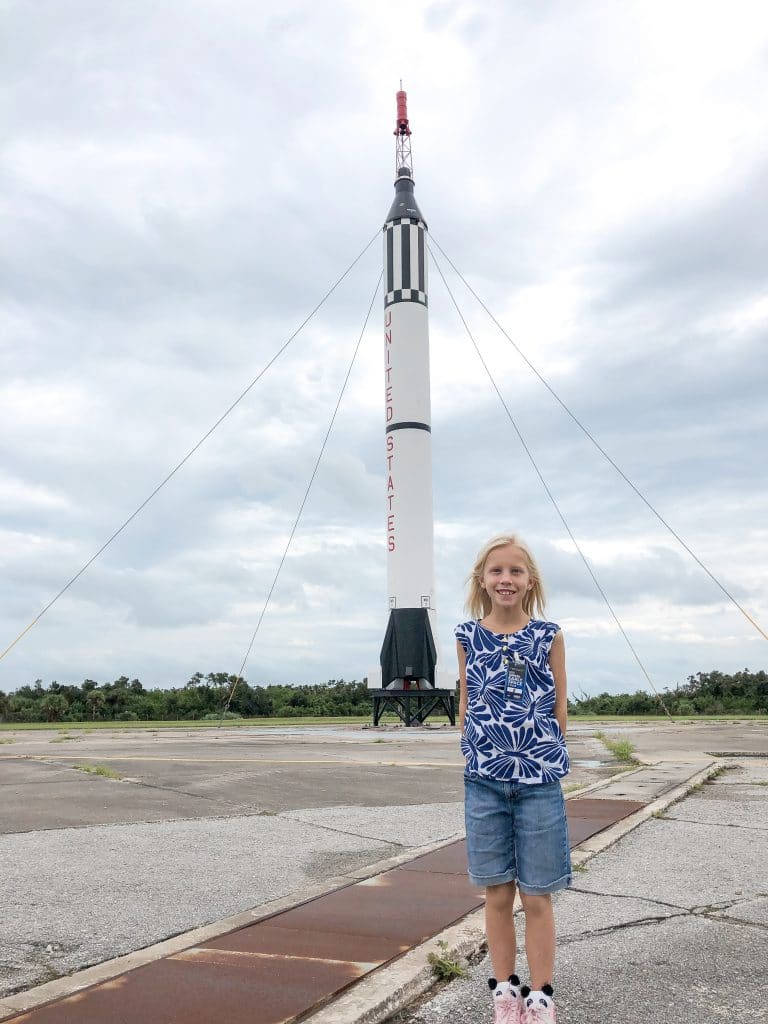 This tour is available Wednesday through Sunday only. Due to restricted access at Cape Canaveral Air Force Station, each visitor on this tour must register with visitor complex security officers between 9 am and 11:00 am on the day of the tour. Register at the Information center located at the main entrance. For American citizens, a U.S. government-issued driver's license, passport, military ID or U.S. state ID card is required for tour participants age 18 and over. International adult and child participants must present a valid passport to participate.
Where will I go on the Early Space Tour?
This tour starts out with just an amazing drive over to the Cape Canaveral Air Force Base. In order to understand this tour, you need a little bit of history on the early days of the space program.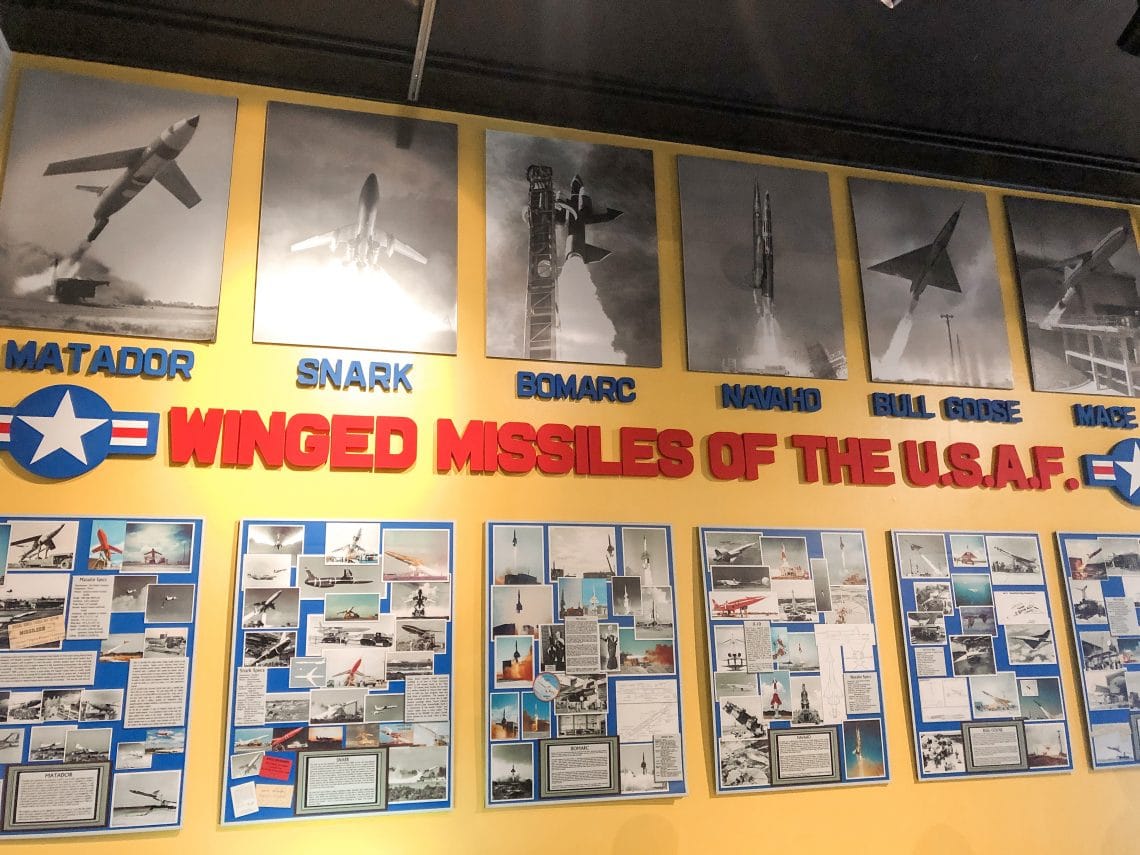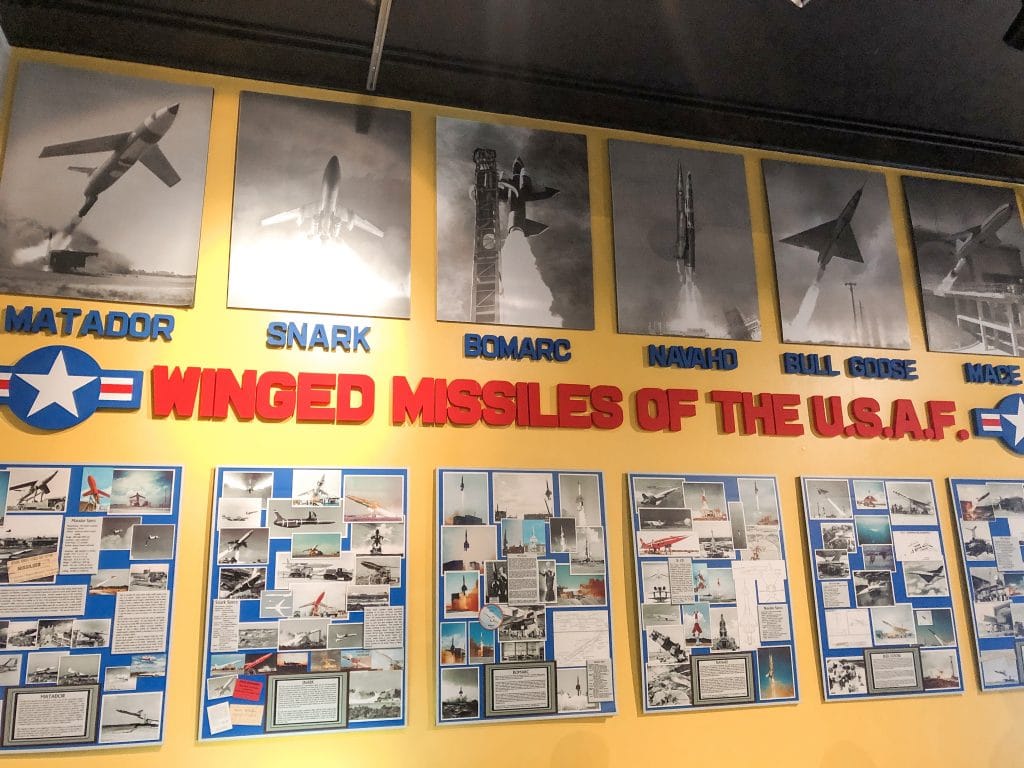 When NASA was first operating in Florida, they were based out of the Cape Canaveral Air Force Base. This continued for many years until they moved to their own property at the Kennedy Space Center. So in order to explore the Early Space program, you need to travel over to the Air Force side of Cape Canaveral.
Towards the end of the Early Space Center version of the Kennedy Space Center tours, you will travel back to the current and modern space program. We drove right past the SpaceX building where they were preparing for a launch in just a few days. You will travel through time in the Kennedy Space Center Early Space Tour!
What will I see on the Early Space Tour?
If you are a fan of the early days of space, what won't you see?! The tour starts at a small museum that's operated by the Air Force. We had some amazing volunteer tour guides who shared personal experiences with the early space program. The museum was small, but a wealth of information! We only spent about 45 minutes here, but I could have spent all day!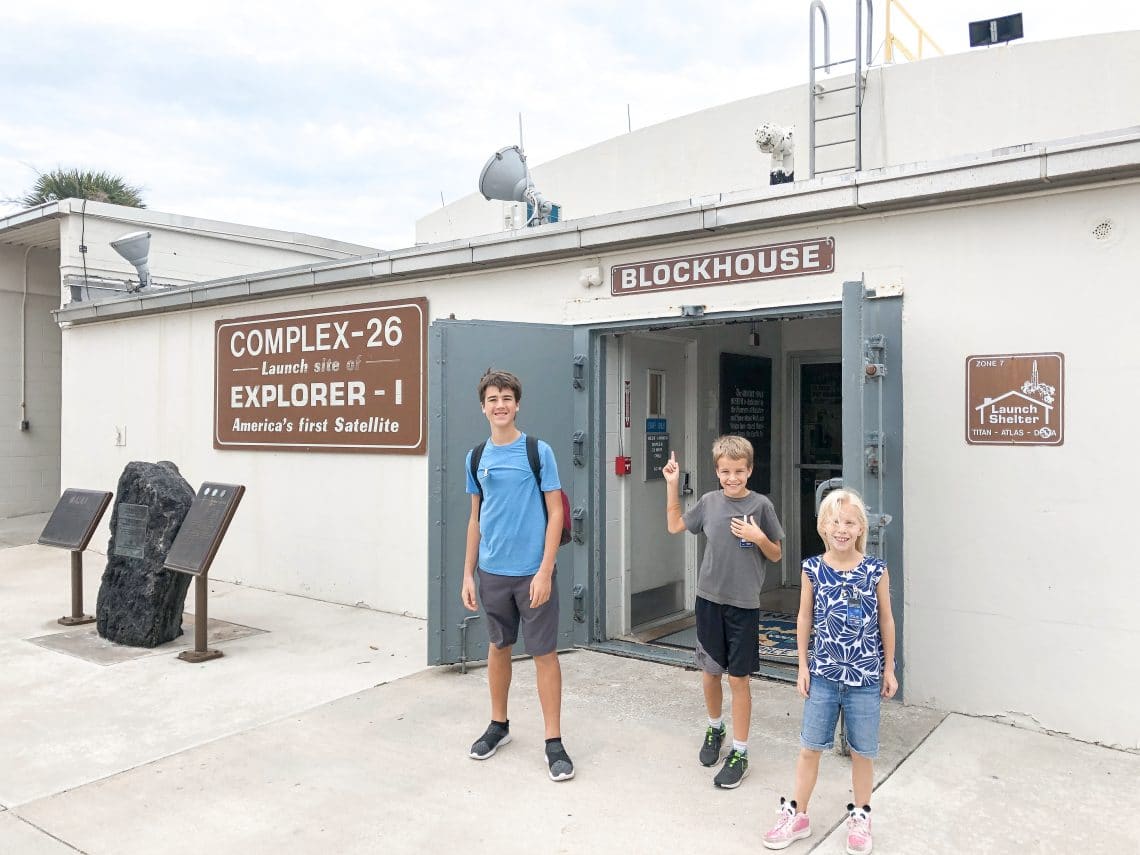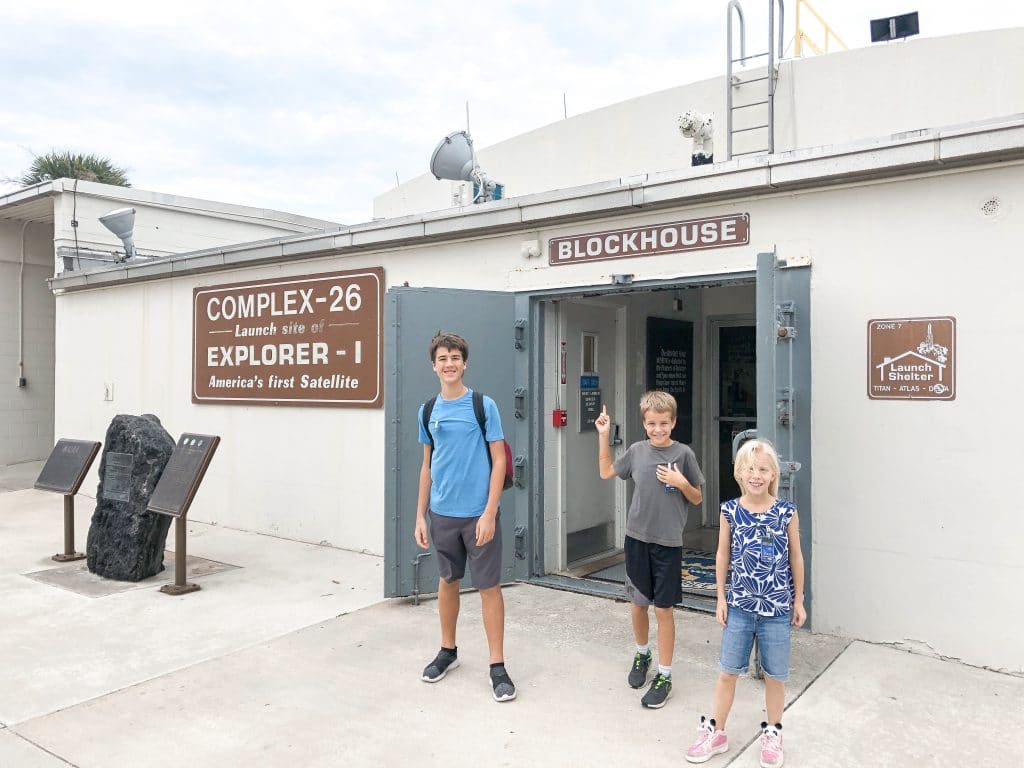 At this stop, we also visited the first of a few blockhouses. These were shelters were mission control was housed for the launches. Seeing these facilities was my absolute favorite part of the entire tour.
We got to press the exact button that launched Alan Shepard into space in 1961!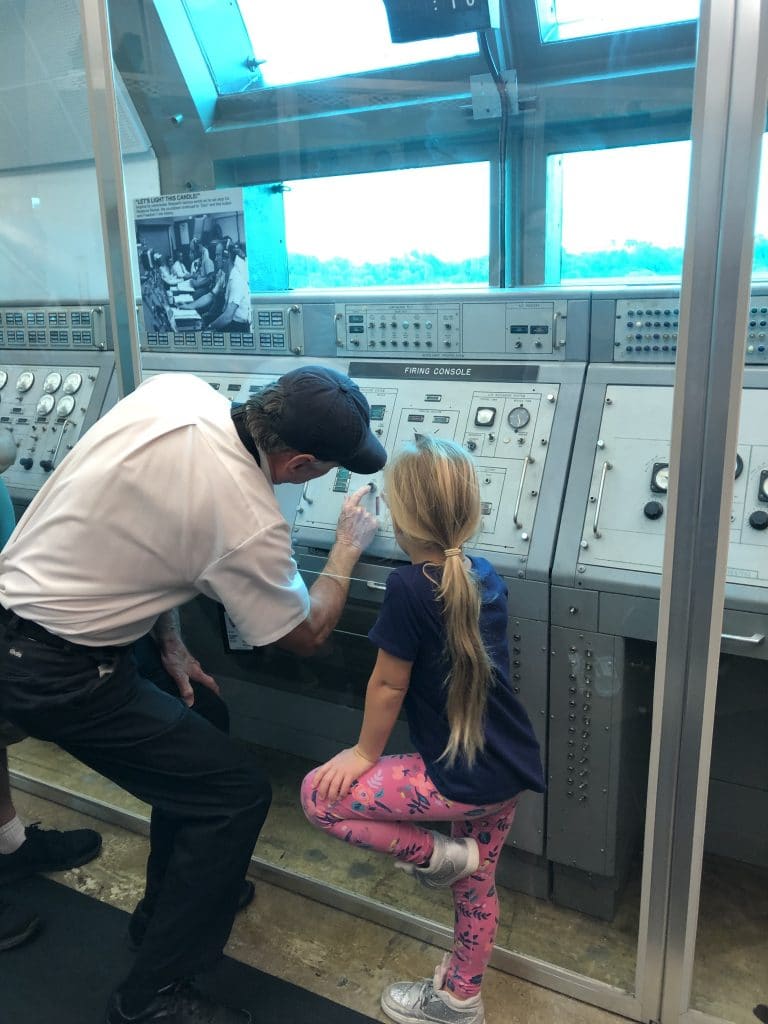 Talk about making history come alive! We also walked around former launch pads where both tragedy and victory happened for NASA and the early space program. It was quite the experience to walk around this area and pay respects to those that gave everything for the space program. This part of the Kennedy Space Center tours are very meaningful.
Is this tour good for children?
On the day of our tour, our five children, ages 6-14 were the only children on the bus. However, in my opinion, this tour was great for children! Although the tour is 3 hours long, you get on and off the bus a great deal. There's time to listen and there's also time to walk around the launchpads and explore. They also had really deluxe activity books and crayons that each child was given when we arrived for the tour. These kept my little ones occupied for a long time. And they are also a great keepsake!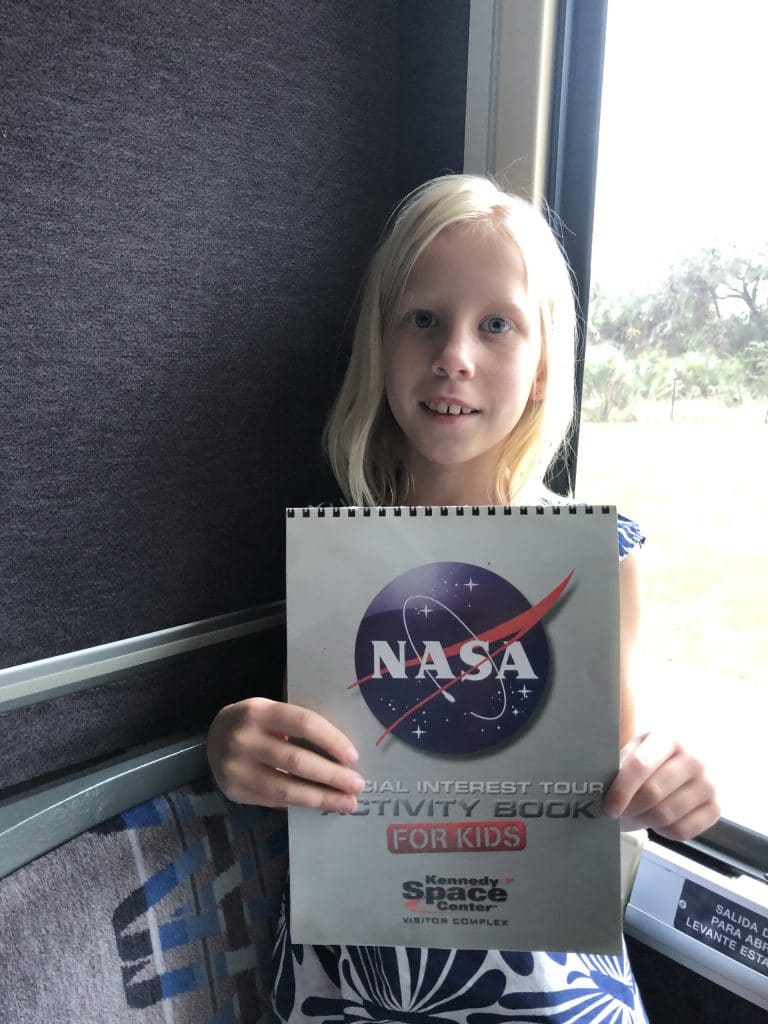 As a homeschooling family, this was so perfect for us. We regularly go outside to watch launches and we've watched several space themed movies together. I love giving my children opportunities to make them feel like they can reach the stars. And this one fits that description exactly! If your children have any interest in the space program, this would be an amazing opportunity to bring history alive.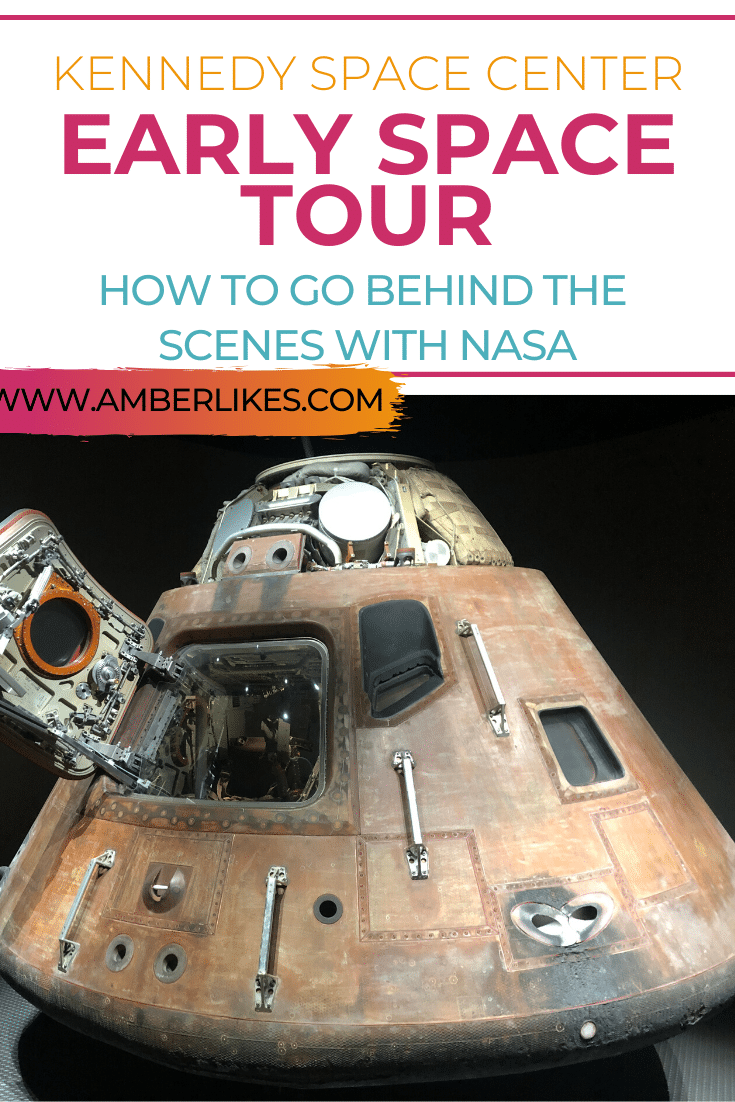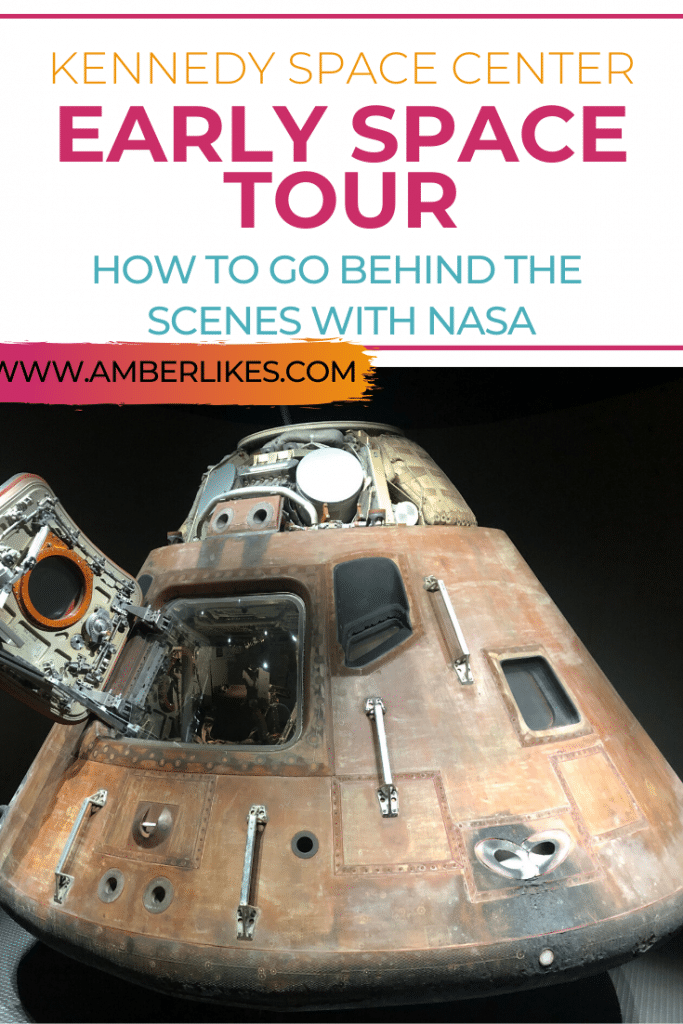 Kennedy Space Center tours are a win!
There's so much to love at Kennedy Space Center. You can meet an astronaut, see an IMAX movie, play on a space themed playground, and so much more. In regular admission, there's plenty to fill a day! But if you are interested in Kennedy Space Center tours, the Cape Canaveral Early Space Tour is a must do. I was so impressed with how well it was run, as well as with our tour guide. The information was presented in an organized and entertaining manner. I highly recommend this tour! Have you visited Kennedy Space Center? If so, tell me in the comments what you enjoyed most!
You May Also Like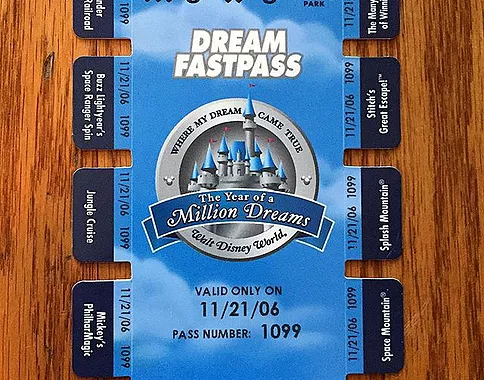 June 30, 2017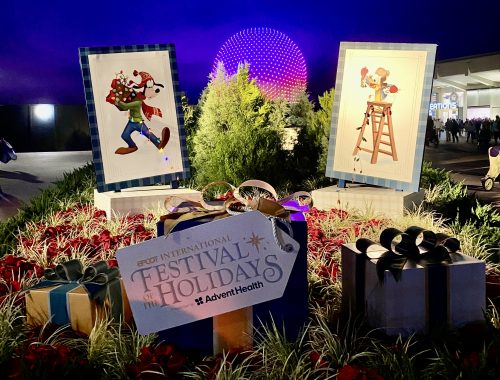 December 3, 2021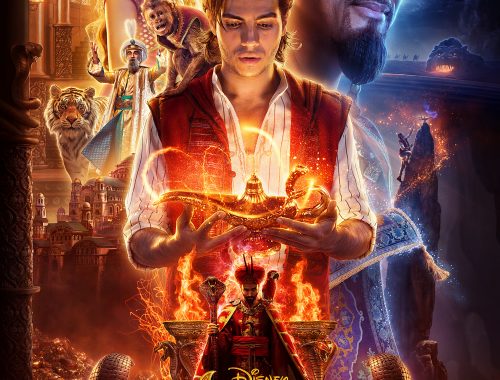 March 13, 2019