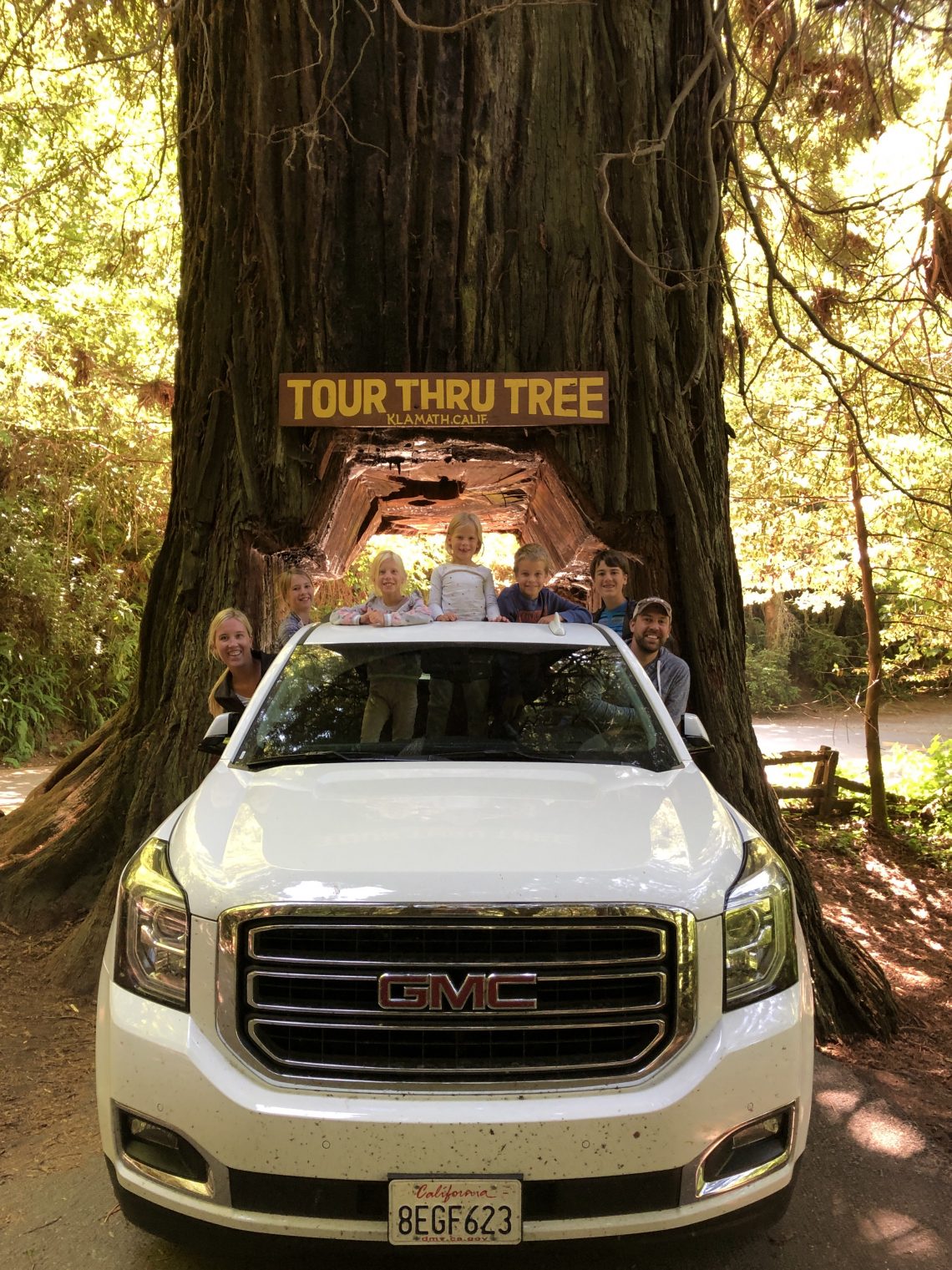 Redwoods Drive Through Tree: Where to Find the Best
July 5, 2019
Sharing is caring!
Have you ever wondered about those touristy pictures where people are driving through huge trees? When I found out we were going to the Redwoods National Park, that was one of the first things I hoped to do! I love kitschy tourist stops, and this one tops the list! Where we stayed, in the northern area of the Redwoods, there were a few options for drive though trees. We found one of the closest, and we were so excited to get our touristy picture checked off our to do list!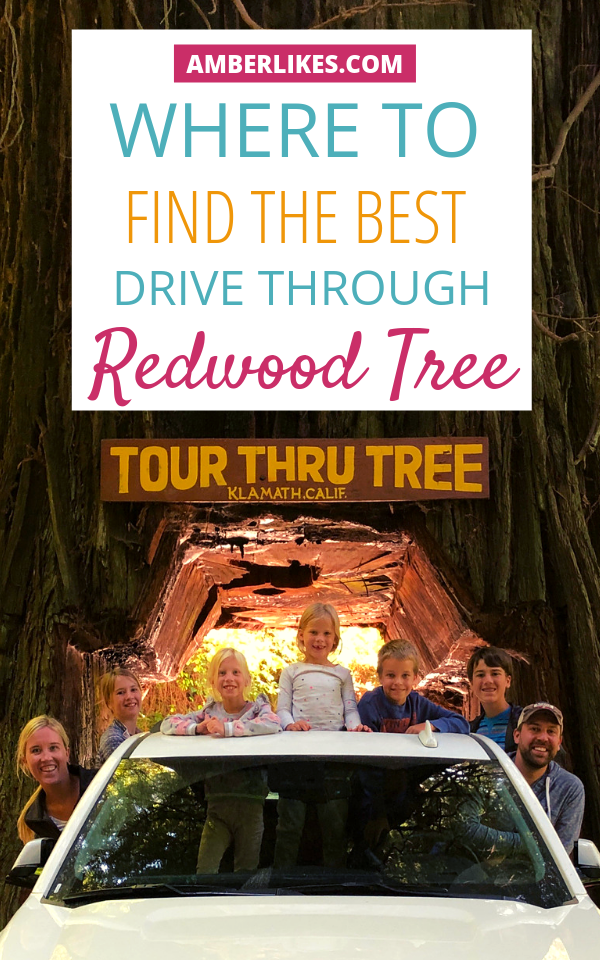 Contrary to popular belief, there are no drive through trees in the Redwoods National Park. However, Redwoods do grow outside the national forest and are on private property all around the Park. There are several tourist attractions that help visitors discover the Redwoods. A drive through tree is a quick, fun, and economical way to do something very unique in this part of the world!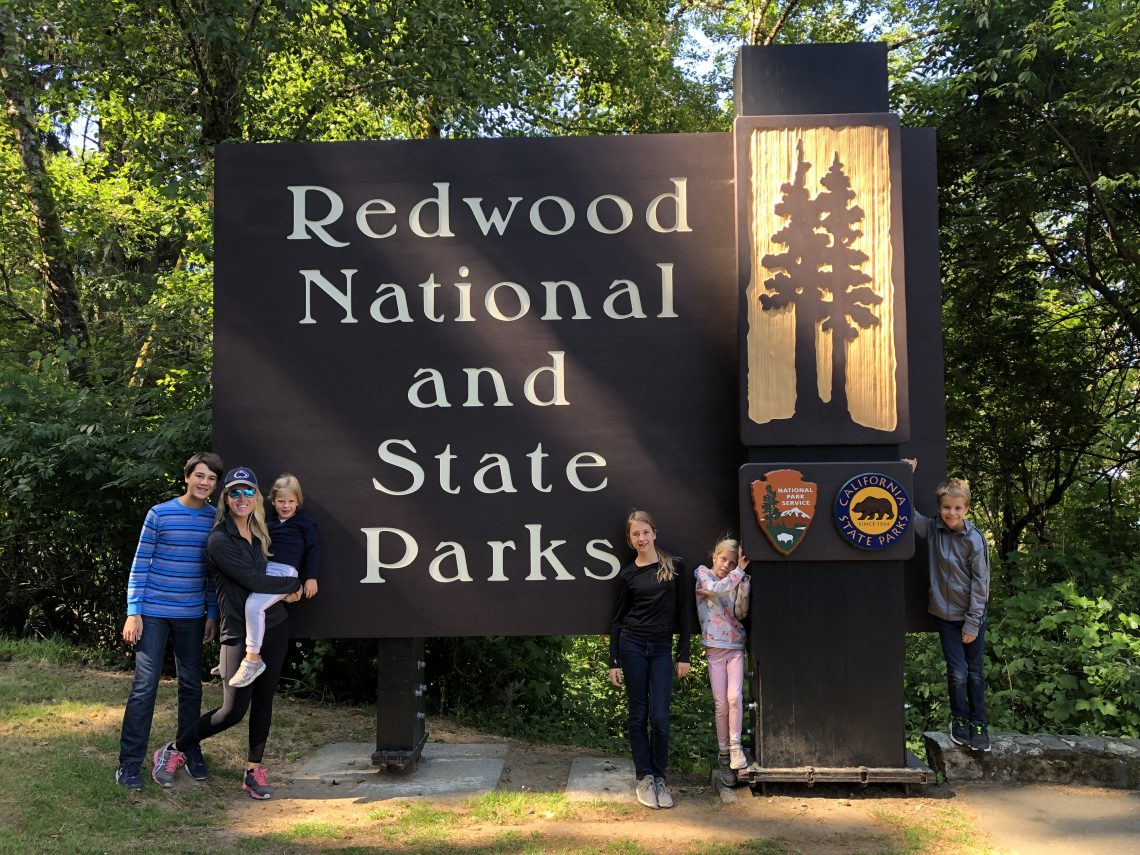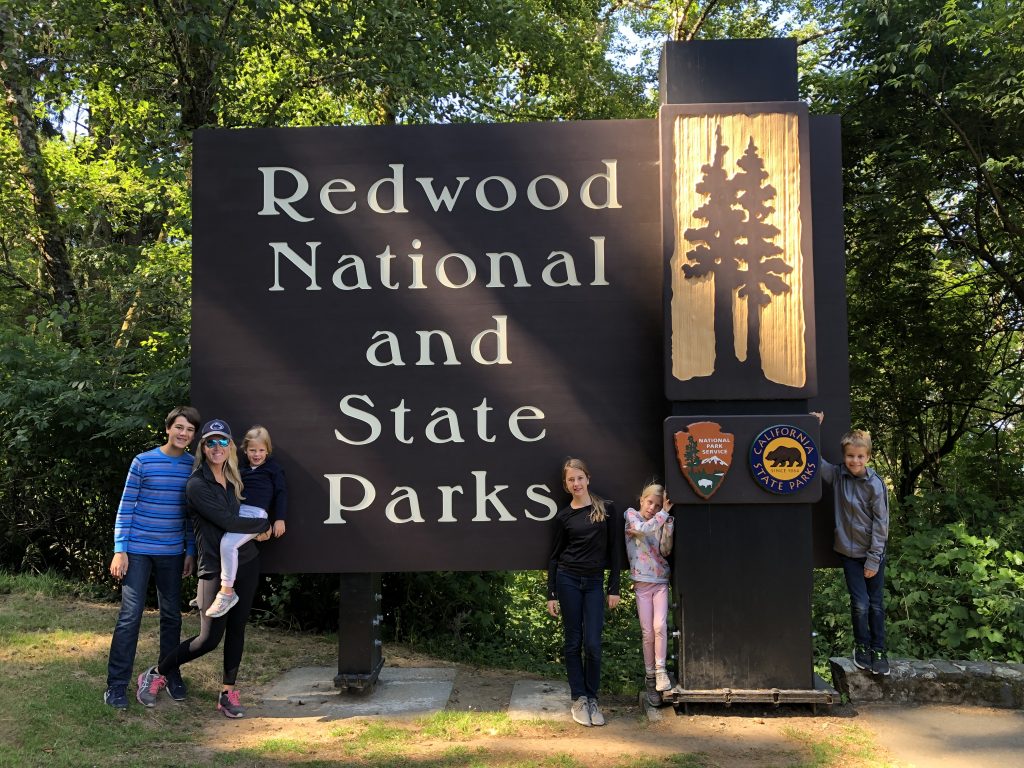 The drive through tree that we chose to visit is actually one of the few living trees that are open to vehicles. This tree that we visited in Klamath, CA actually grew several inches last year! Despite the cut in the tree, it's still healthy and strong.
We were driving one of the biggest SUV's on the market for our road trip around California. So we had to be sure that the drive through tree that we chose would fit our giant vehicle. The Tour Thru Tree in Klamath was the perfect choice! This tree has hosted trucks and large SUV's in the past. And from the Yelp and TripAdvisor pictures, we knew ours would fit as well.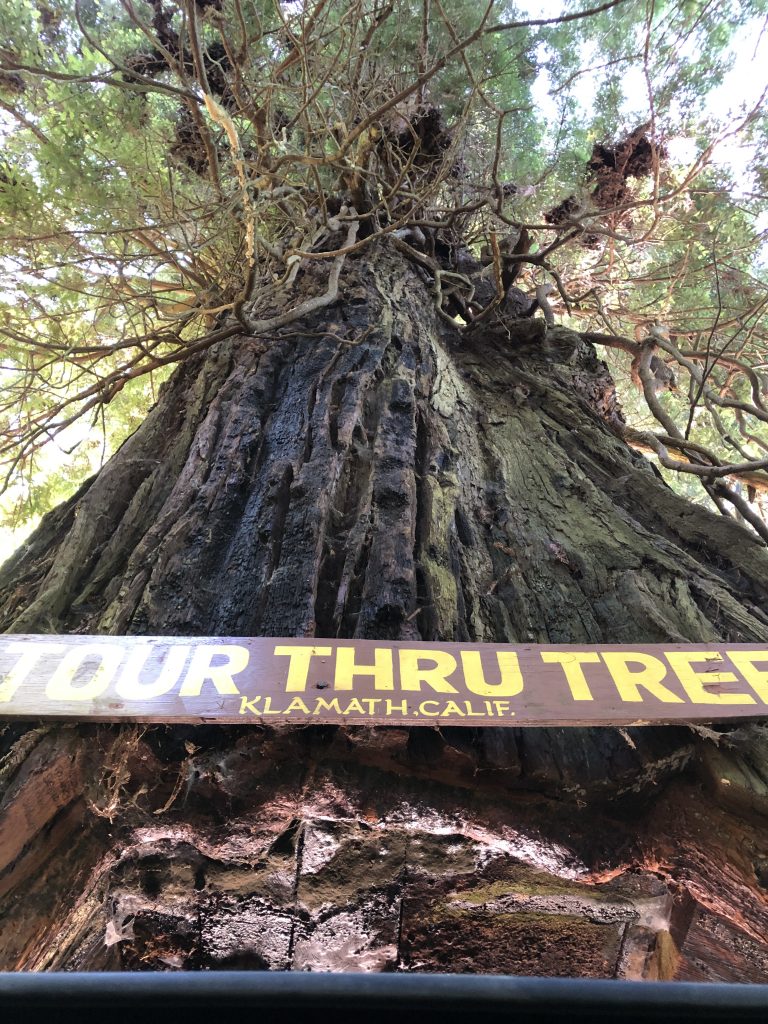 The woman at the window was absolutely adorable and hospitable. She hosts a small gift shop in the entrance booth and has been working in this location for 45 years. She was very knowledgeable and welcoming! After paying the very modest entrance fee, we headed up the small hill to the world famous Tour Thru Tree!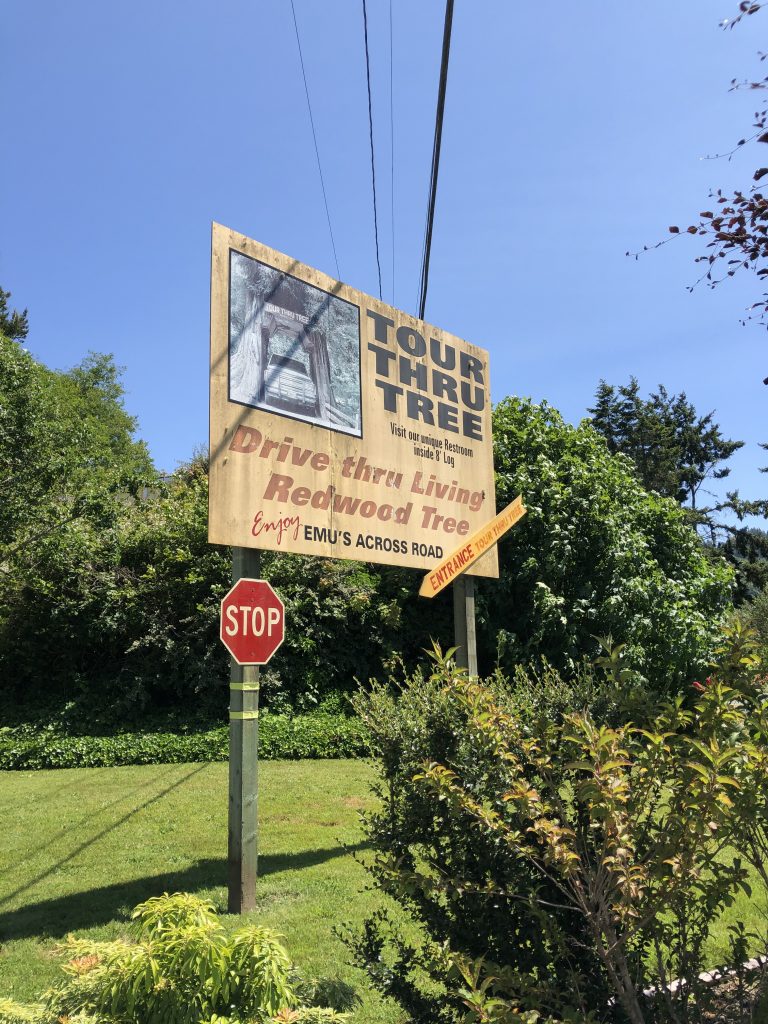 These pictures speak for themselves! The Tour Thru Tree was such a fun experience. It ended up being one of my favorite pictures of our whole Redwoods adventure. I'll be sharing more about the Redwoods in the coming weeks. But for now, enjoy the wonder of this amazing tourist attraction!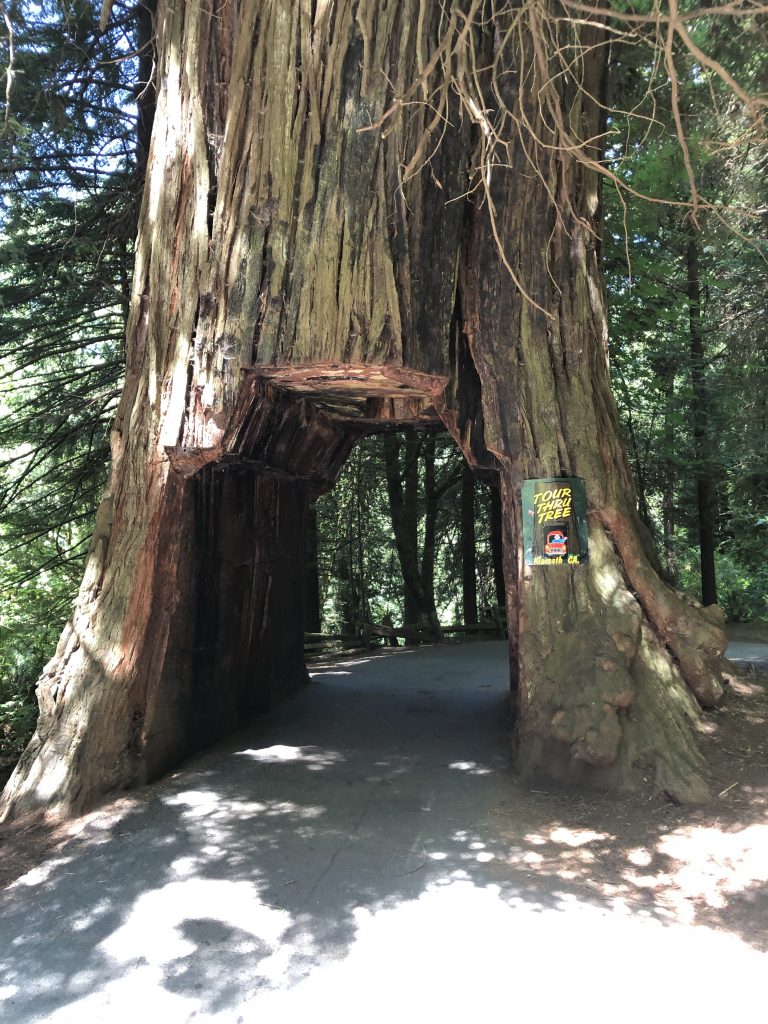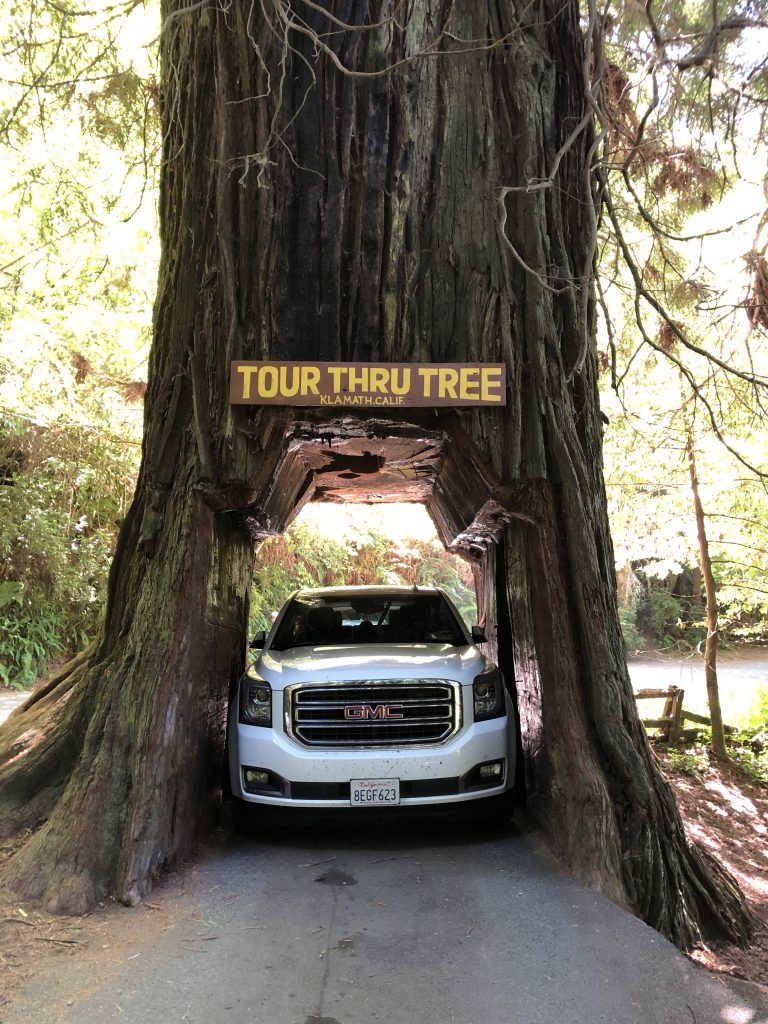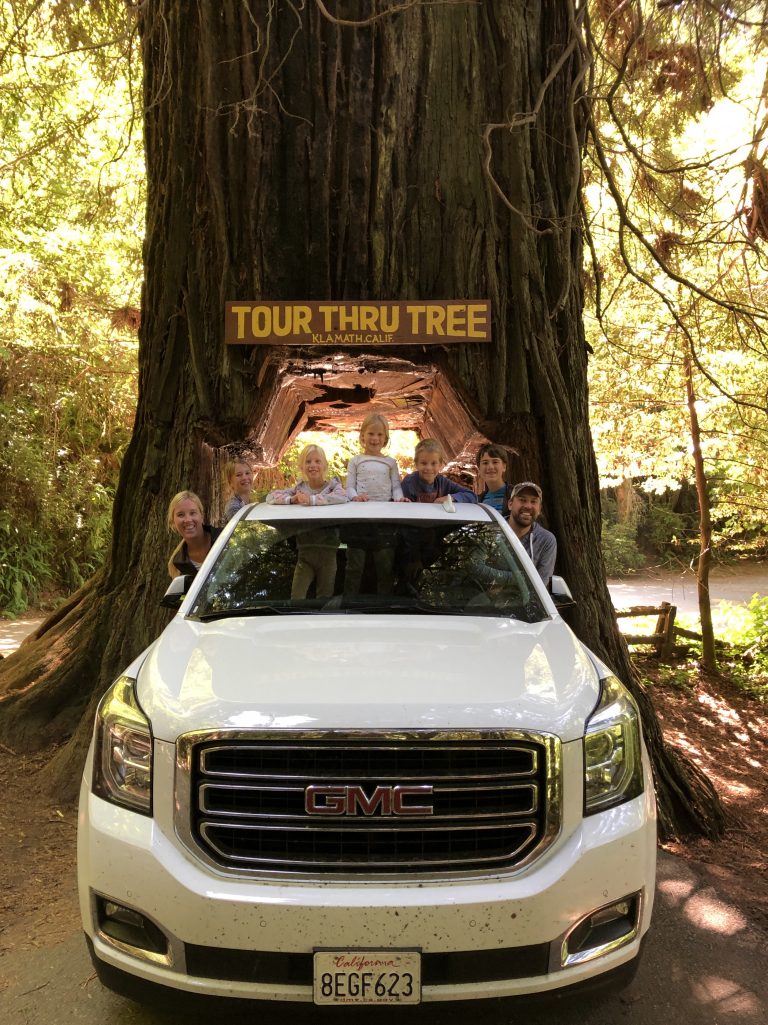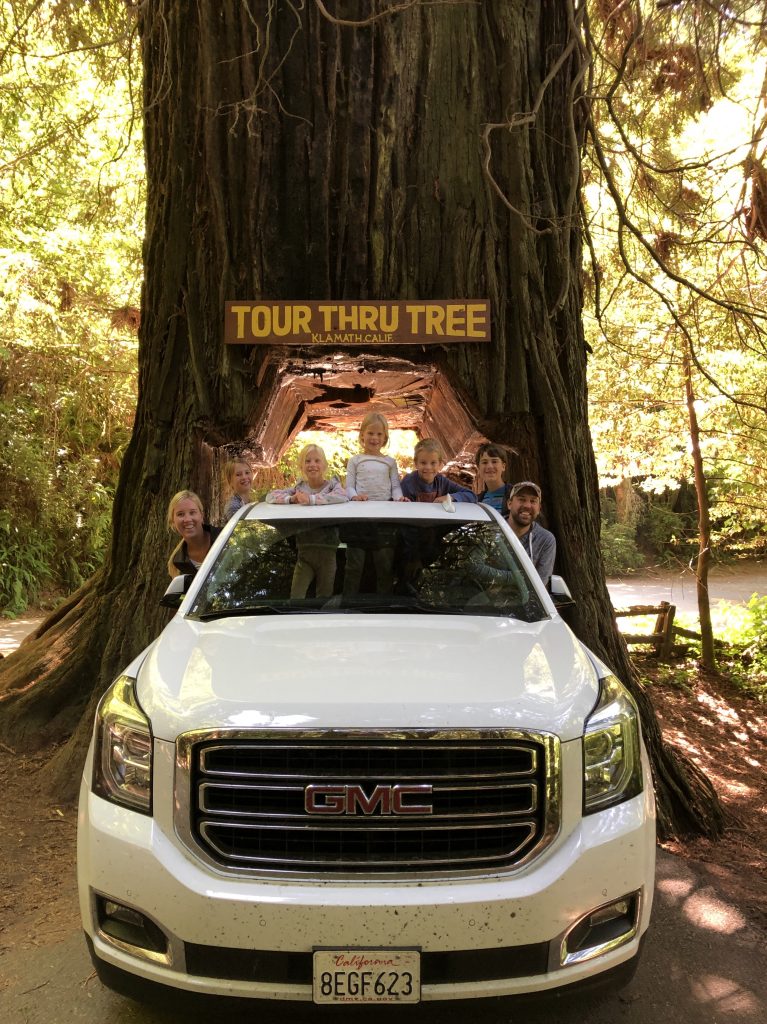 You May Also Like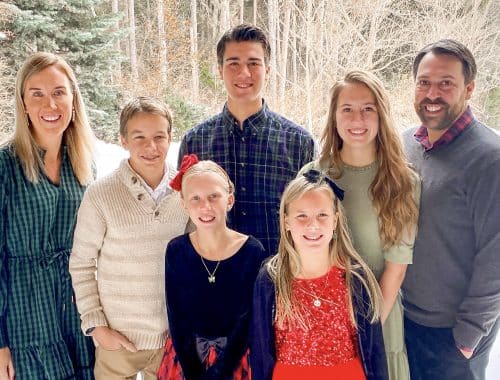 January 14, 2023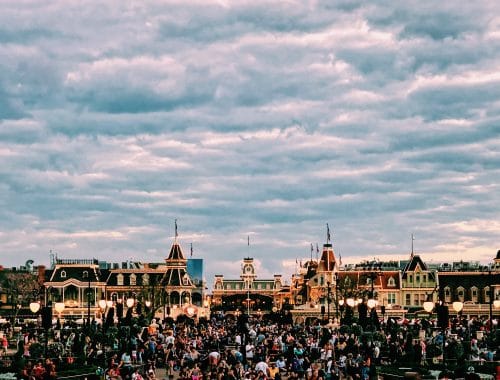 February 24, 2020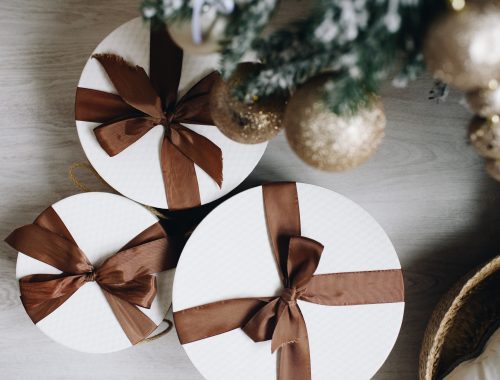 November 6, 2021