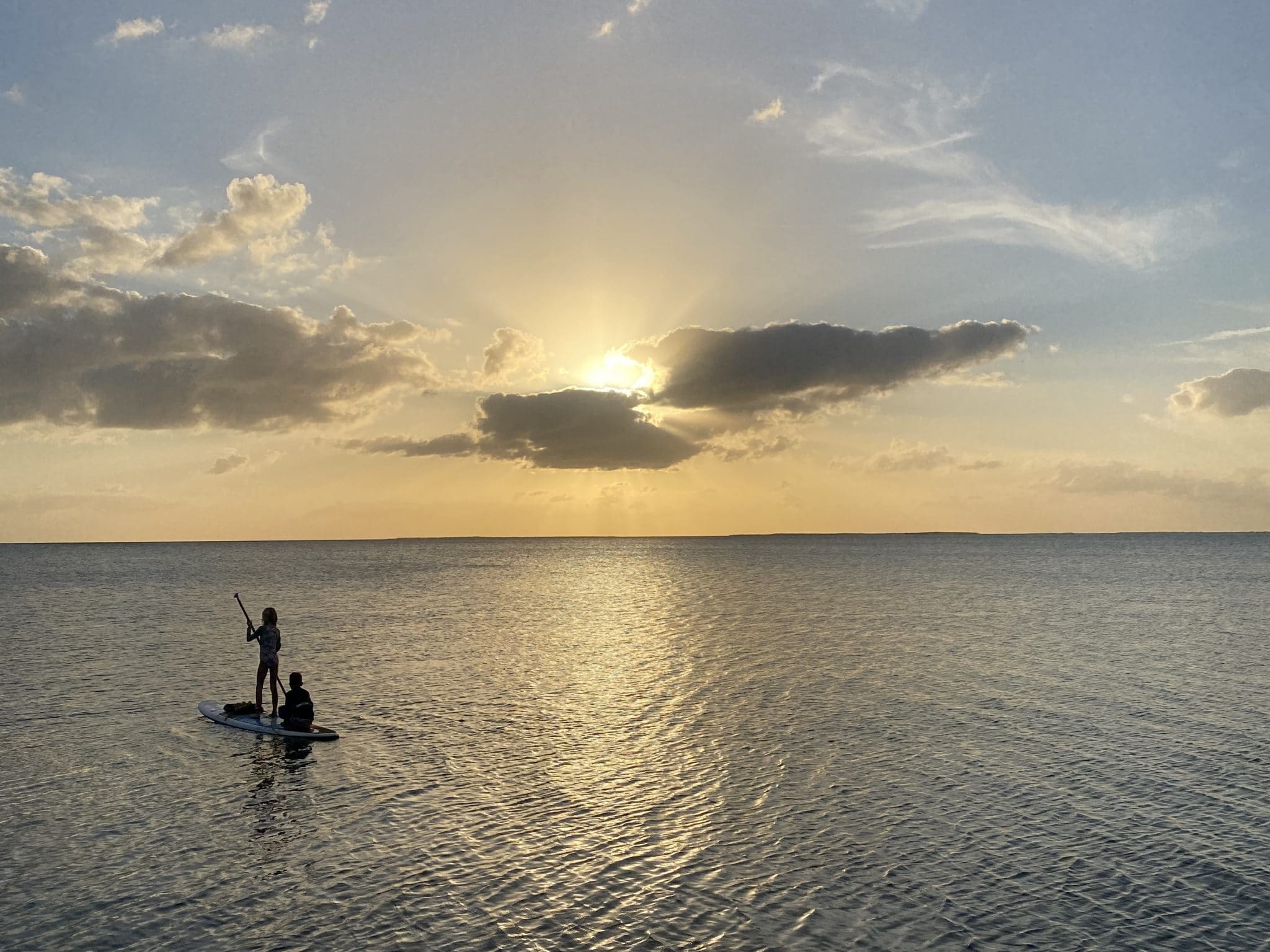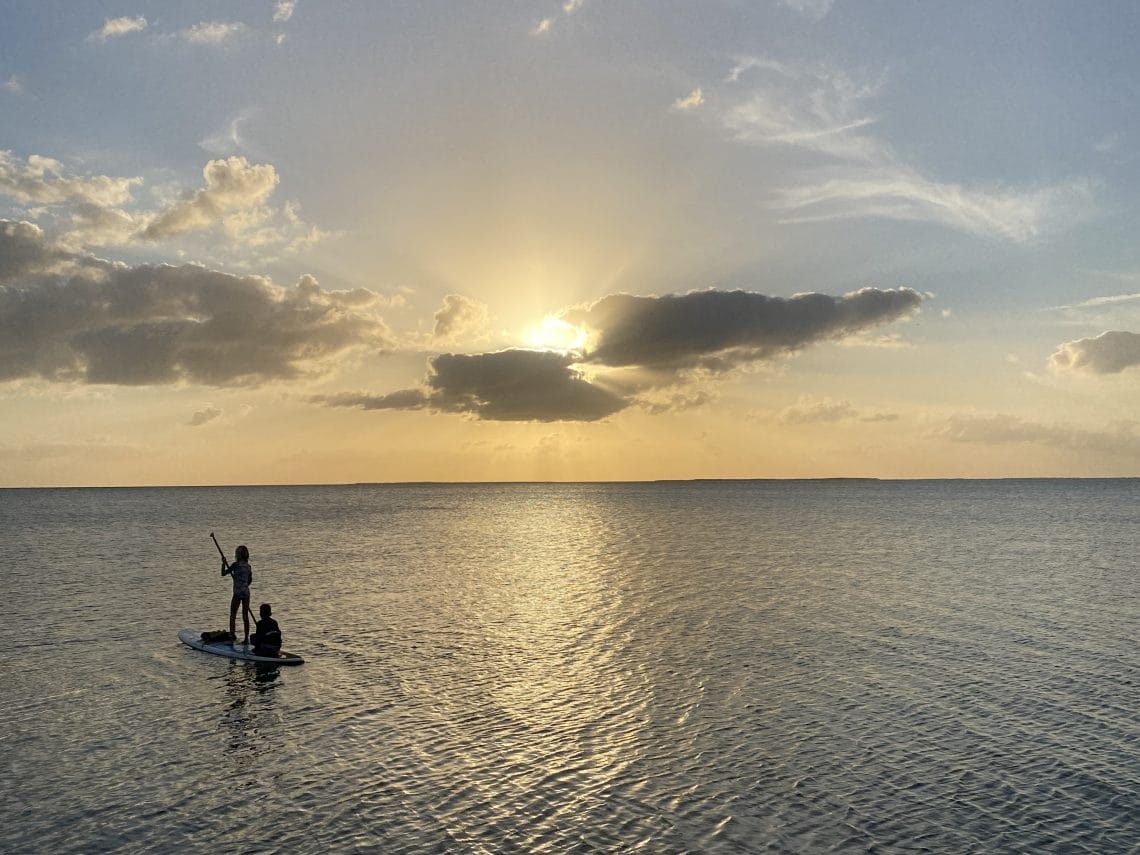 Things to Do in Islamorada Florida for Families
April 26, 2022
Sharing is caring!
What are the best things to do in Islamorada, Florida for kids and families?
We recently spent an idyllic week in Islamorada in the Florida Keys for Spring Break. Between all of the families visiting, we had 8 children, ages 5-17. So we learned a few things about the best things to do in Islamorada. And to be honest, we spent a lot of time doing the best thing; relaxing! But in between all of that relaxing, we also had a lot of fun at some different activities. Keep reading for my best recommendations for this beautiful island!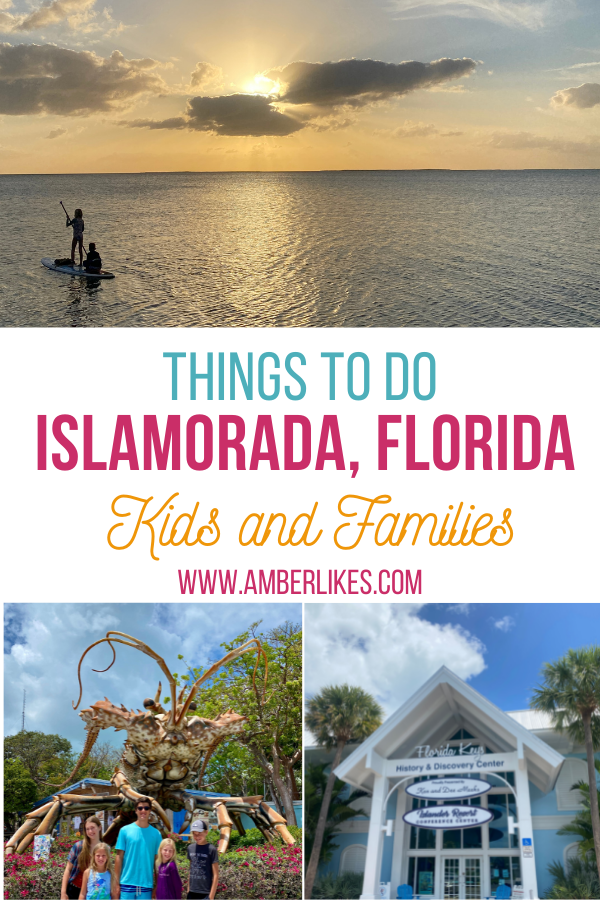 Beaches in Islamorada Florida
If you don't already know, this may come as a surprise. But the Florida Keys aren't really known for beaches. There aren't wide expanses of white sandy beaches. But don't get me wrong, we do have these in Florida. But just not many in the Florida Keys. If you are looking for a beach in Islamorada, here are the best.
Anne's Beach, mile marker 73.5
Islamorada Library Beach and Park, mile marker 81.5
Long Key State Park, mile marker 67.5
Holiday Isle Beach, mile marker 80.2
And if you're wondering what those mile markers mean, it's basically how all things are marked in the Florida Keys! Since there's just one road in and one road out, which is US 1, distances can be easily noted on the this road.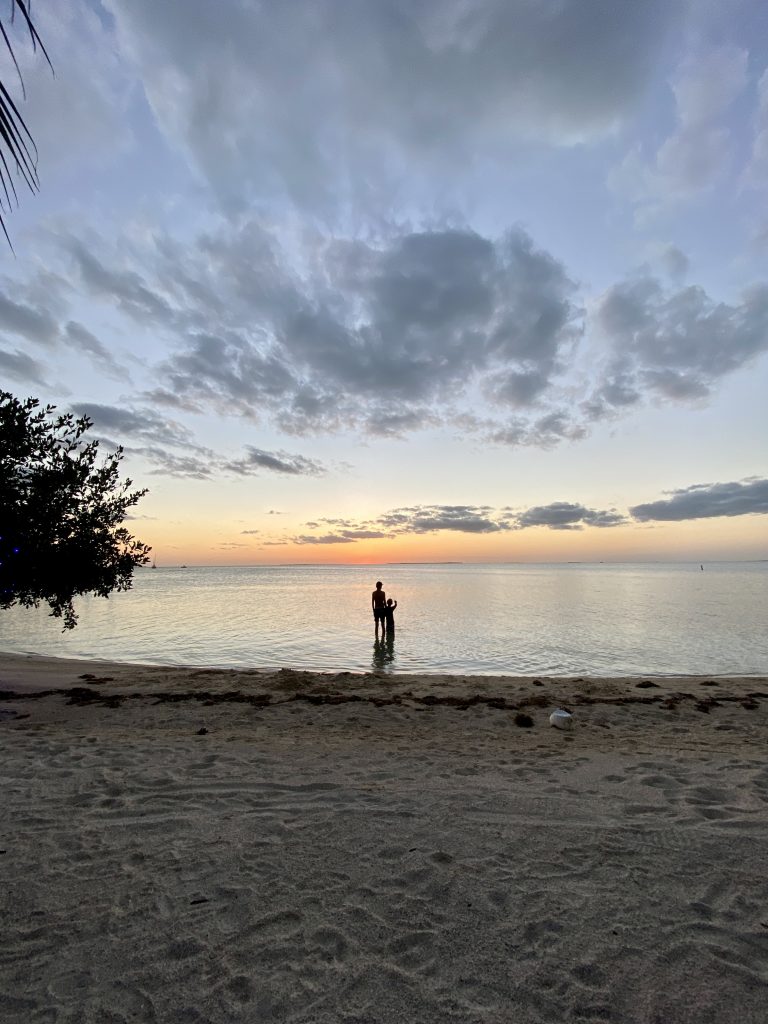 Florida Keys History and Discovery Center
There are actually two museums in Islamorada. There is a History of Diving Museum that is well known and often makes the list of things to do in this part of the Florida Keys. However, with children who don't know much about SCUBA diving, we chose to visit the Florida Keys History and Discovery Center instead. Both of these museums are the same price, and have similar hours.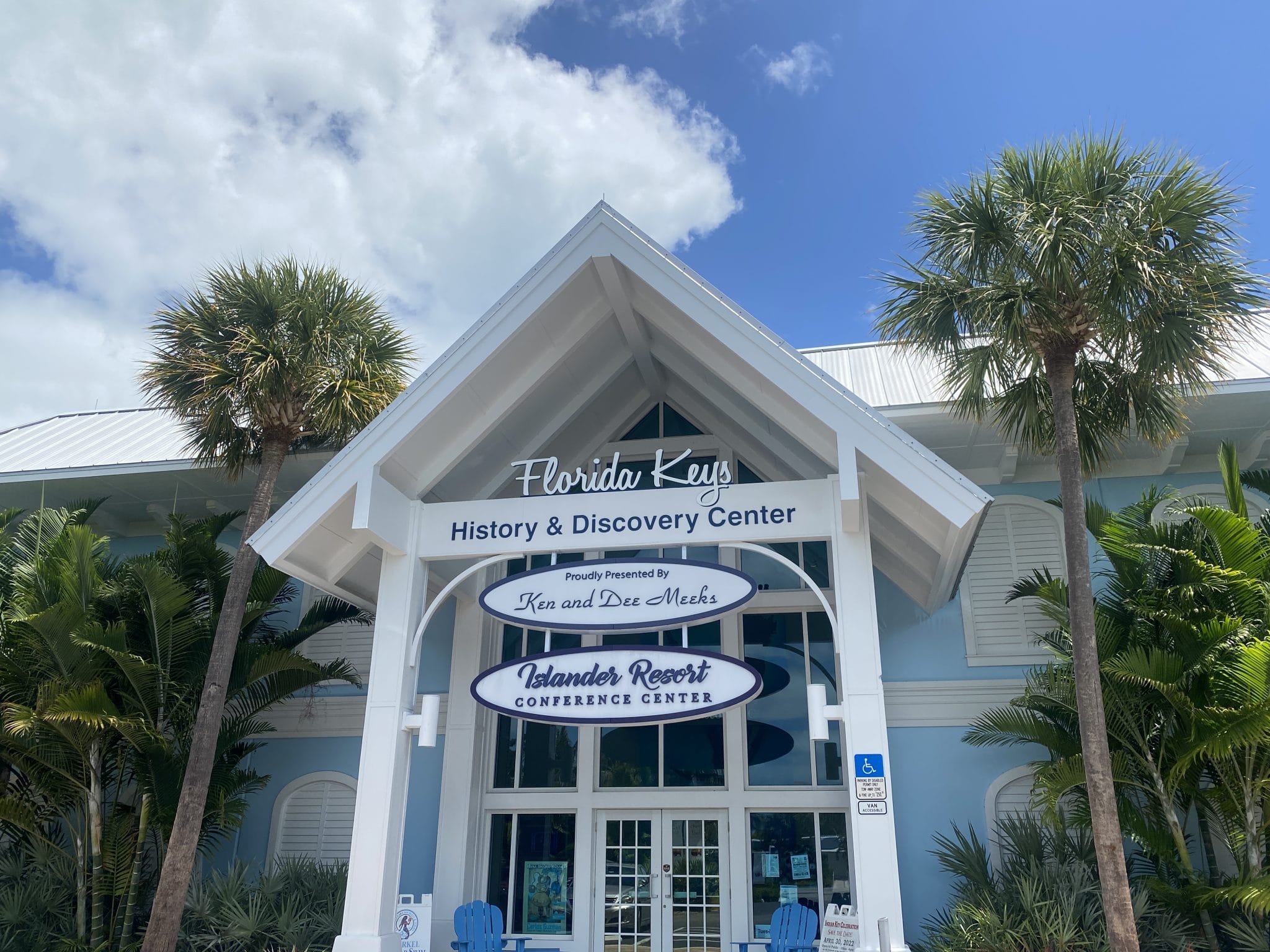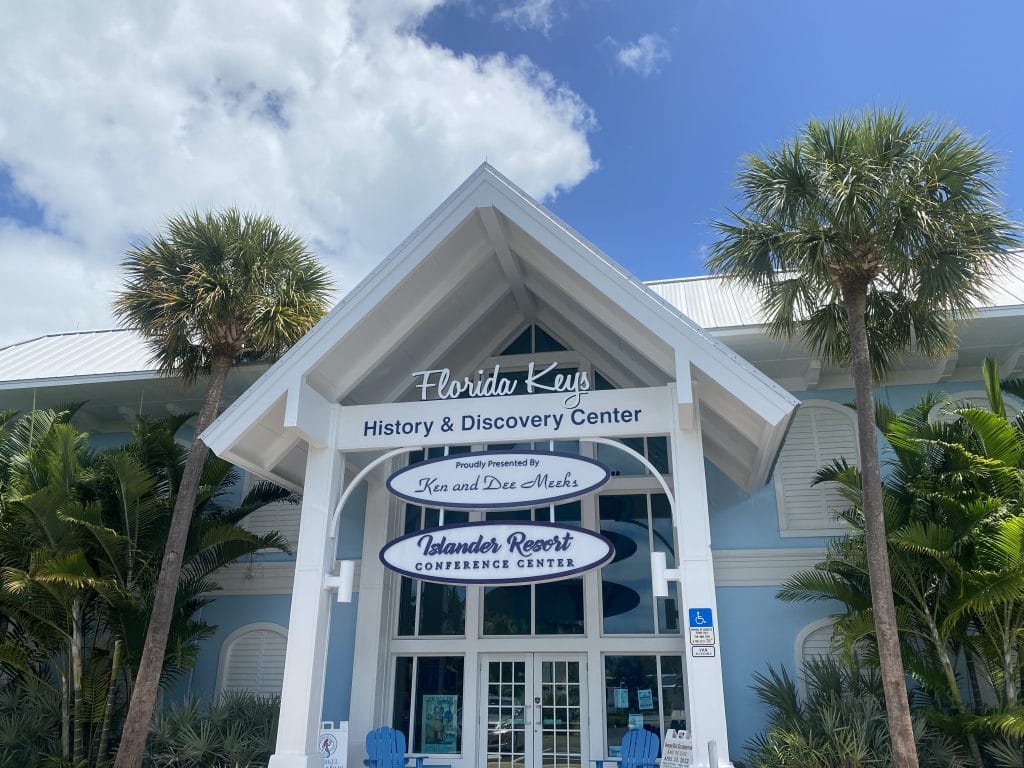 We loved our visit to the Florida Keys History and Discovery Center. There was basically one floor of exhibits, with lots of detailed information, historic artifacts, and multimedia displays. On the second floor of this museum, there's an art gallery with rotating exhibits and a theater. We watched two of the films on display, and they were both quite interesting. But beware of the film about the 1935 Labor Day Hurricane in the Florida Keys with children. It included some gruesome imagery from this tragic event. It wasn't rated but I would definitely give it a PG-13 rating.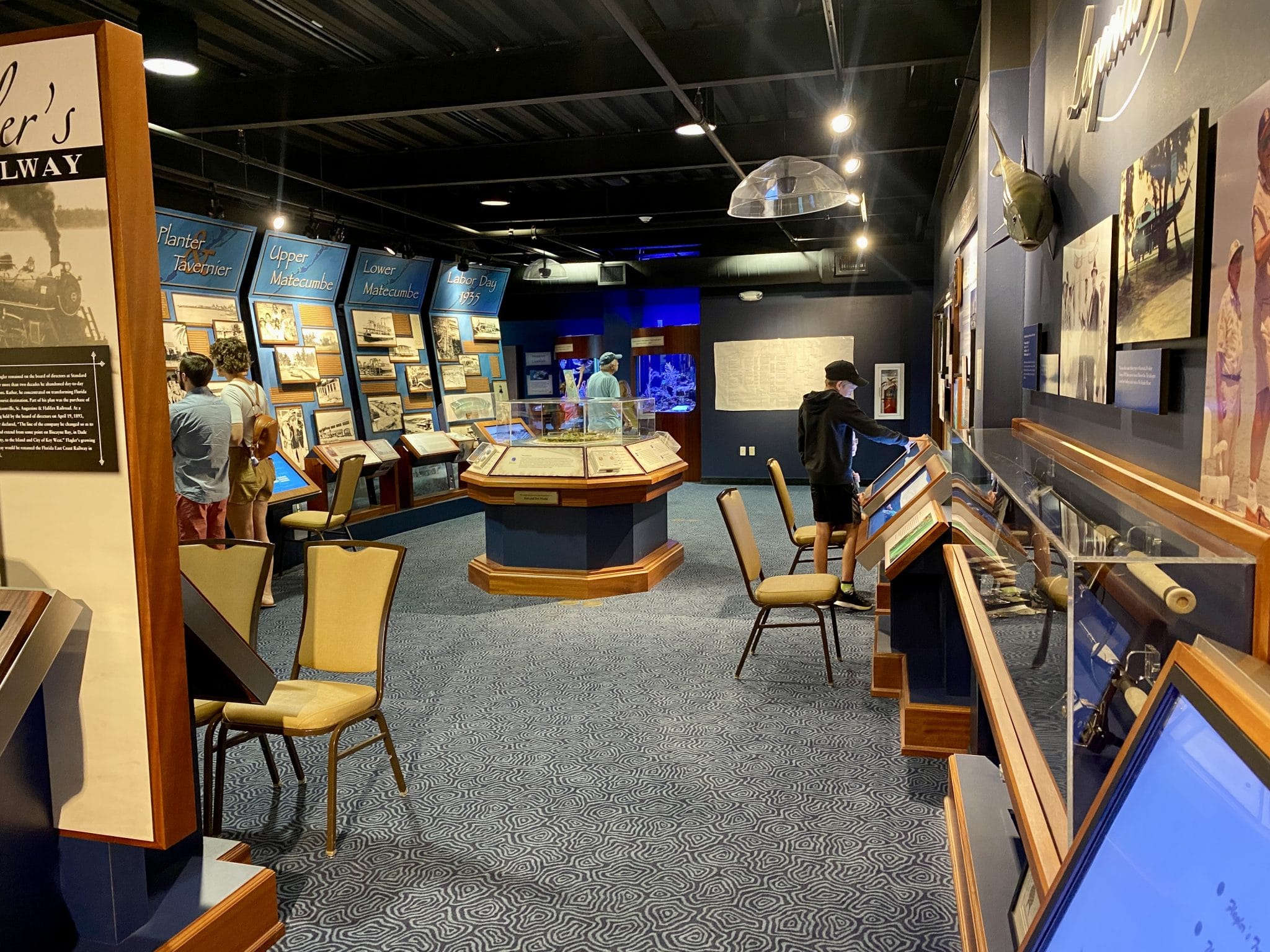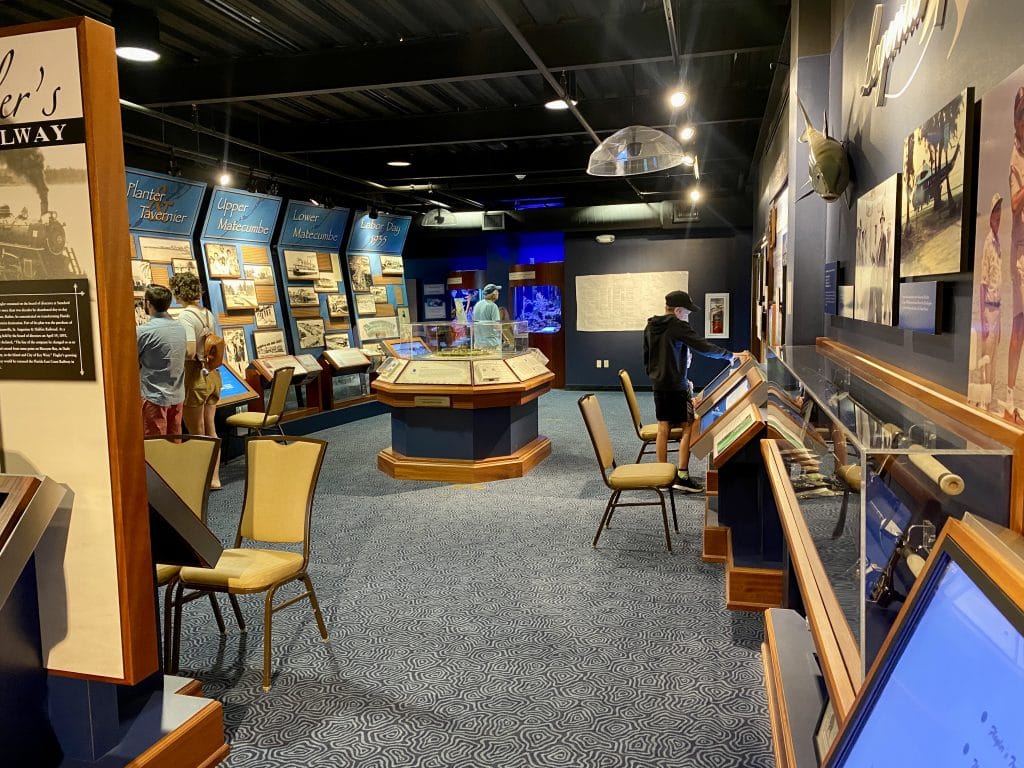 At this museum, we learned so much about the history of the Florida Keys. We went early in our time in the islands, which was a great choice because we could appreciate the surrounding area so much more having learned a lot about it. And we hope to visit the History of Diving Museum next time we're in the Keys!
Things to Do in Islamorada: Water Sports, Boating and Fishing
We had a rental home during our time in Islamorada. And this beautiful house was right on the water, on the Gulf side! So we spent a lot of time kayaking, paddle boarding, and swimming. Some of these items came with the rental house, but we also rented some others. There are several rental companies to choose from, many of which deliver right to your rental home.
Deep sea fishing is also a great way to spend time in Islamorada! The water is turquoise and crystal clear. And the fish are abundant! We used Kay K IV Fishing Charters and had a wonderful time. I would highly recommend them for your whole family.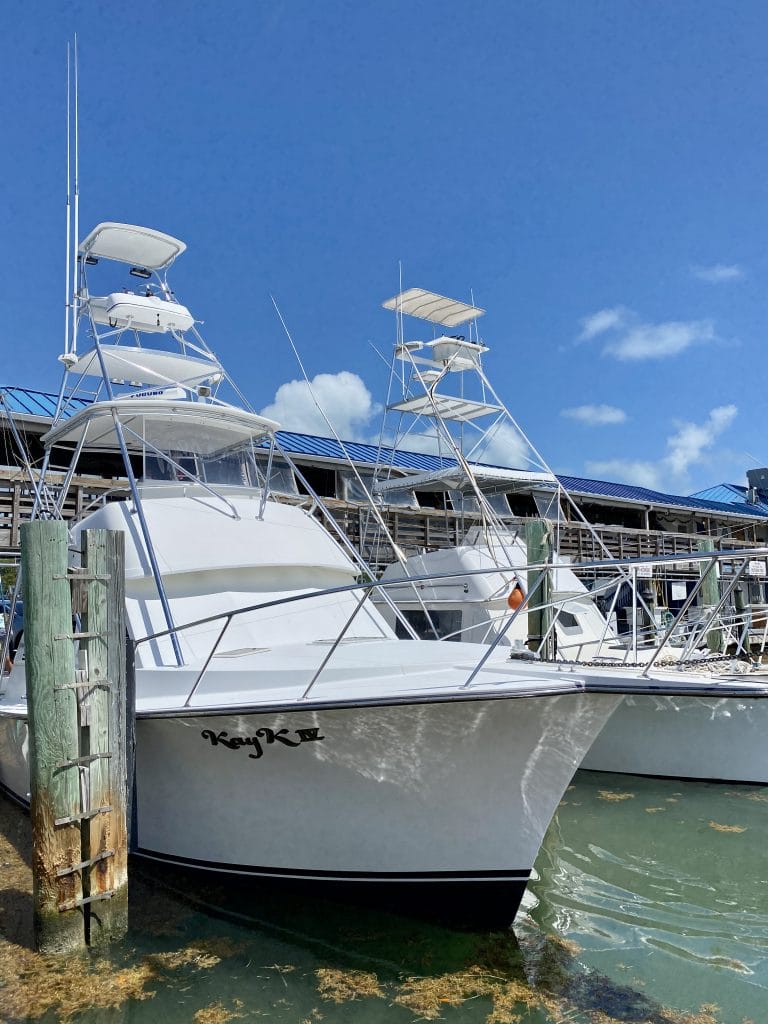 Looking for more things to do in Islamorada? Renting a boat and spending time on the water on your own is a great idea too. Basically, life in the Keys resolves around water. So find a way to get out on the water one way or the other!
Shopping, Eating, and Dining in Islamorada
When we drove past the Rain Barrel Village with the huge lobster out front, we just had to visit! We had all 8 kids at this stop. And there's mostly gift shops, jewelry shops, and some small cafes. It wasn't the most kid friendly place that we had visited, but it was a unique find. Betsy the Lobster, who sits out front at 30 feet high, is the second most photographed location in the Florida Keys!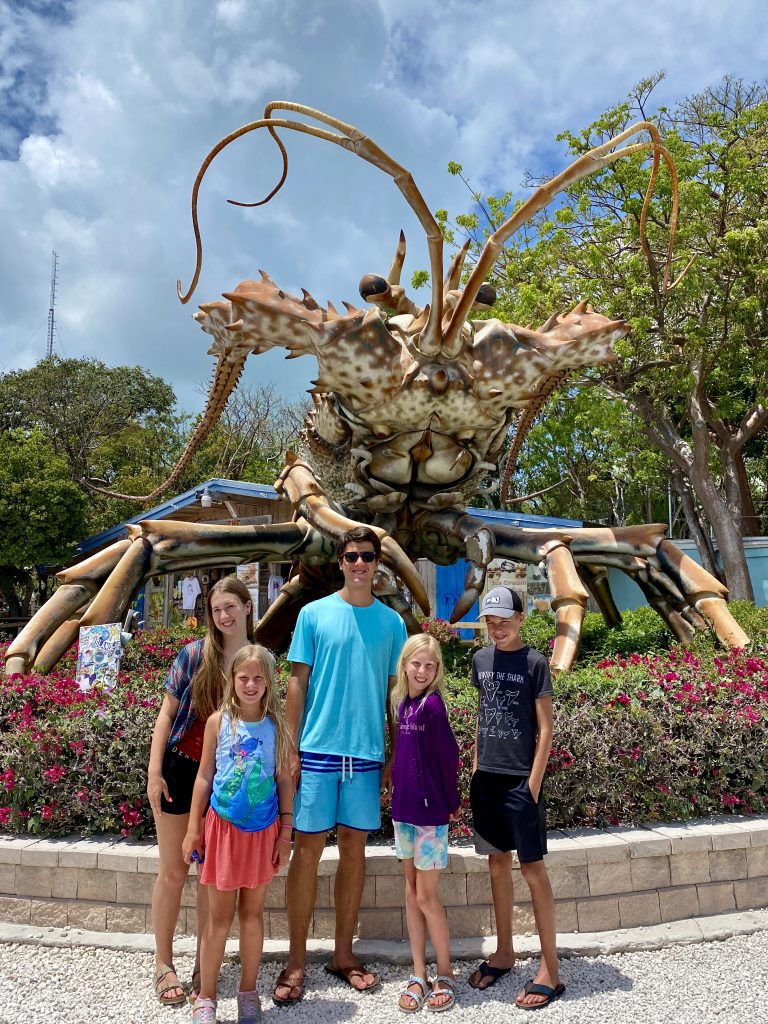 There are also lots of restaurants, breweries, and more shops in Islamorada. Here are some favorites:
Florida Keys Brewing Company
Islamorada Brewing and Distillery
Lobster Trap Art Gift Shop
Bayside Gourmet
Wahoo's Bar and Grill
Mangrove Mike's Cafe
And there's many more! Driving all along US 1, you'll see lots of options. Discover your own favorite!
Other Things to Do in Islamorada
There are lots of other things to do in Islamorada as well. You can stay busy as much as you want. Although we loved sitting by the pool and playing in the water. But if you're looking for some more activities, here are some great options:
Alligator Reef Lighthouse
Indian Key State Park
Windley Key Fossil Reef Geological State Park
Old Road Art Gallery
There's so much to love in the Florida Keys for families! You can relax, learn, or try out a new water sport. Do you have a favorite thing to do in Islamorada? Tell us in the comments!
You may also like:
Home Exchange: How to Vacation for Free
You May Also Like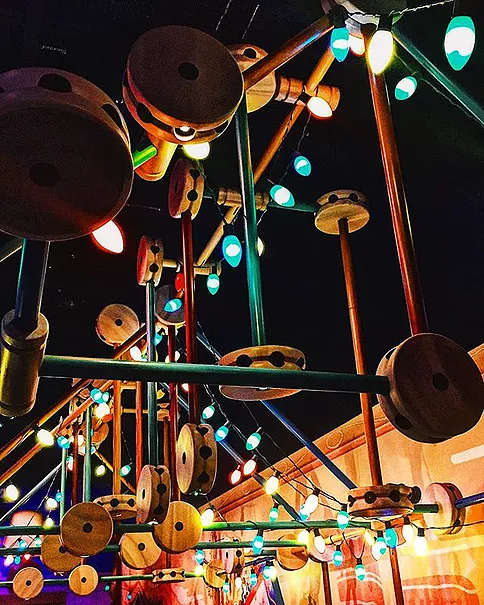 June 21, 2017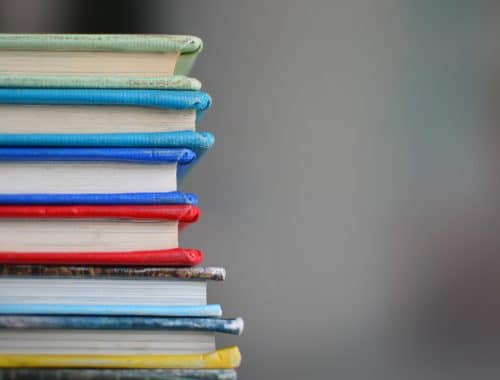 January 8, 2020