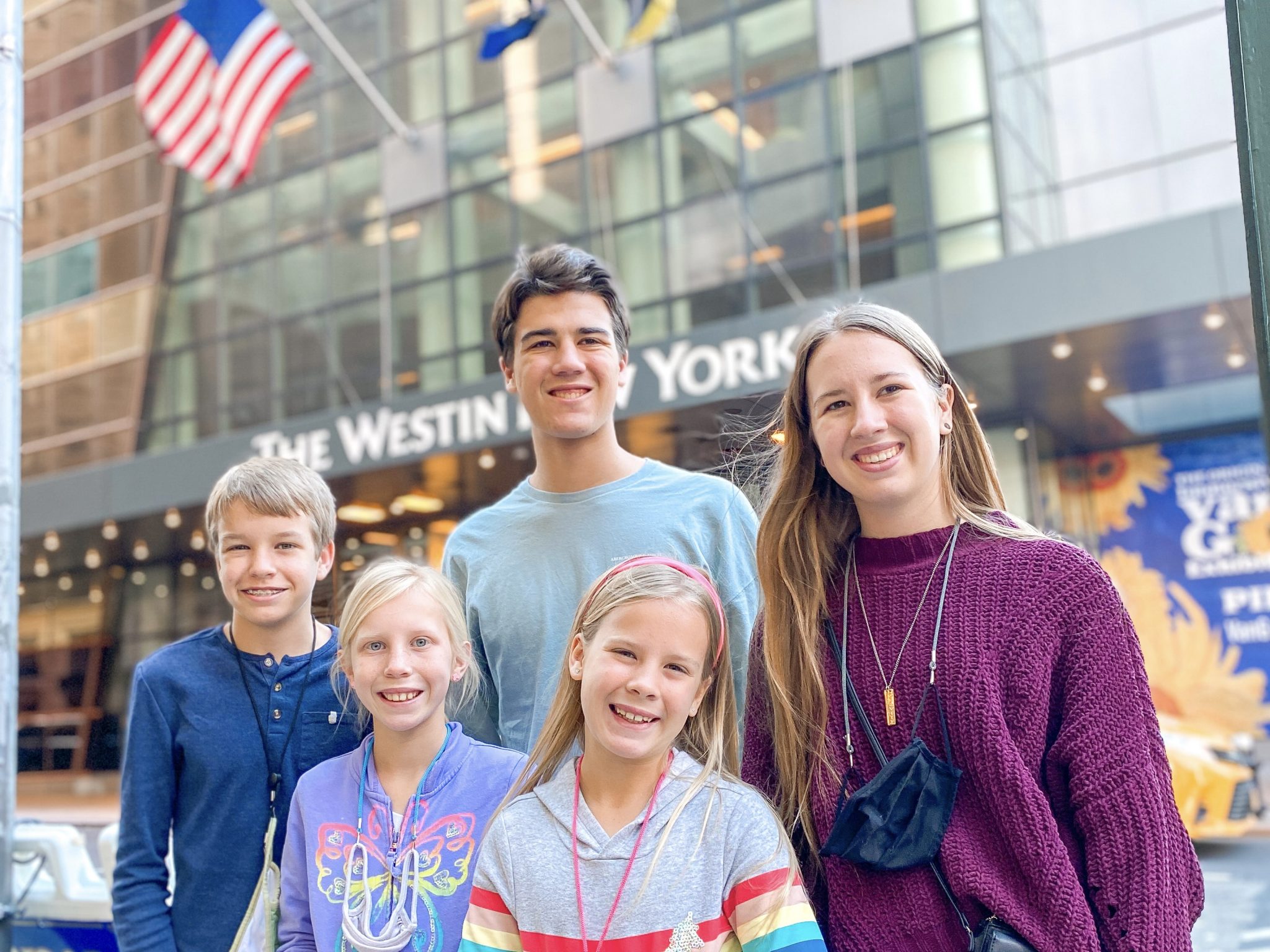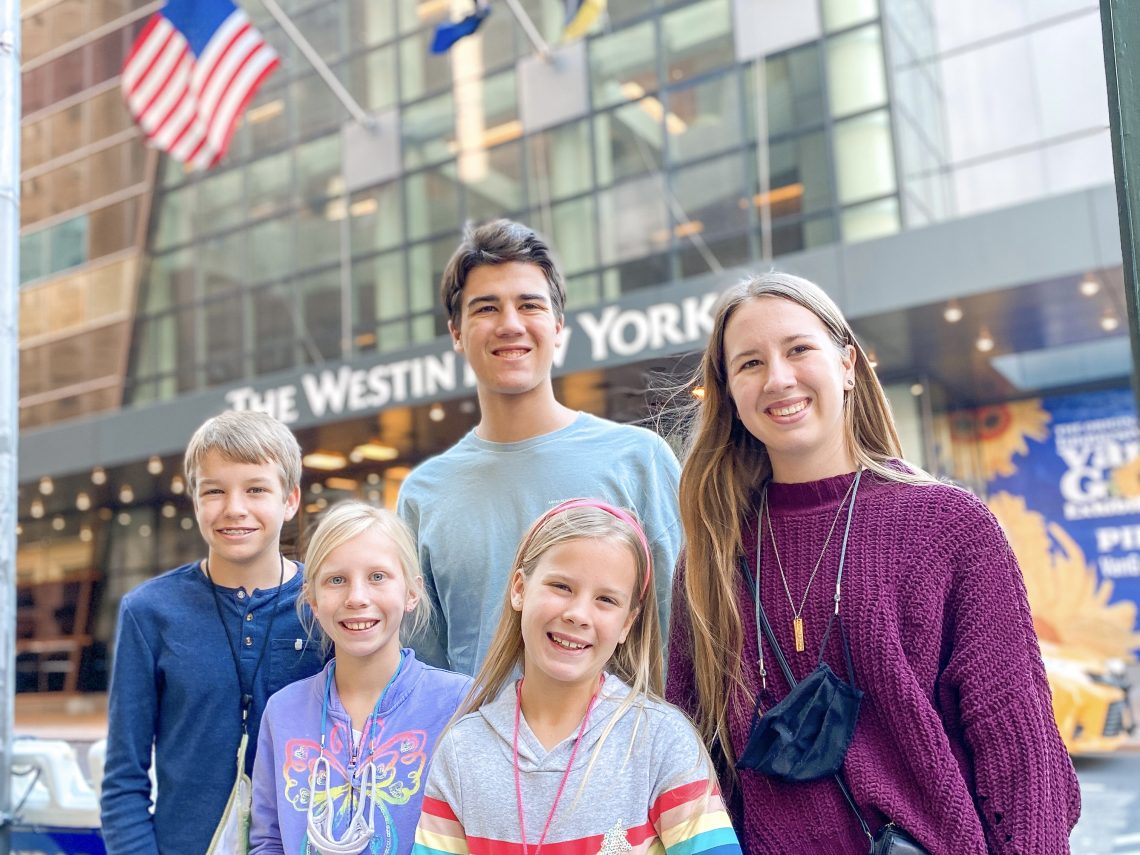 Best NYC Hotel for Families
February 28, 2022
Sharing is caring!
What's the best NYC hotel for families? Find out now!
We've been traveling a lot lately! And I couldn't be more thankful to be able to travel again. Since I'm a parent of a teenager who will be graduating from high school soon, there's all kinds of things to check off my list. As a homeschooling Mom in particular, I want to be sure to expose my children to as much as I can. So we've visited Washington, D.C. recently, as well as Seattle, lots of National Parks, and now New York City! I've visited this magical city many times, but only one of my five kids had ever been there before. And finally, it was time to take the whole gang! But where to stay? What's the best NYC hotel for families?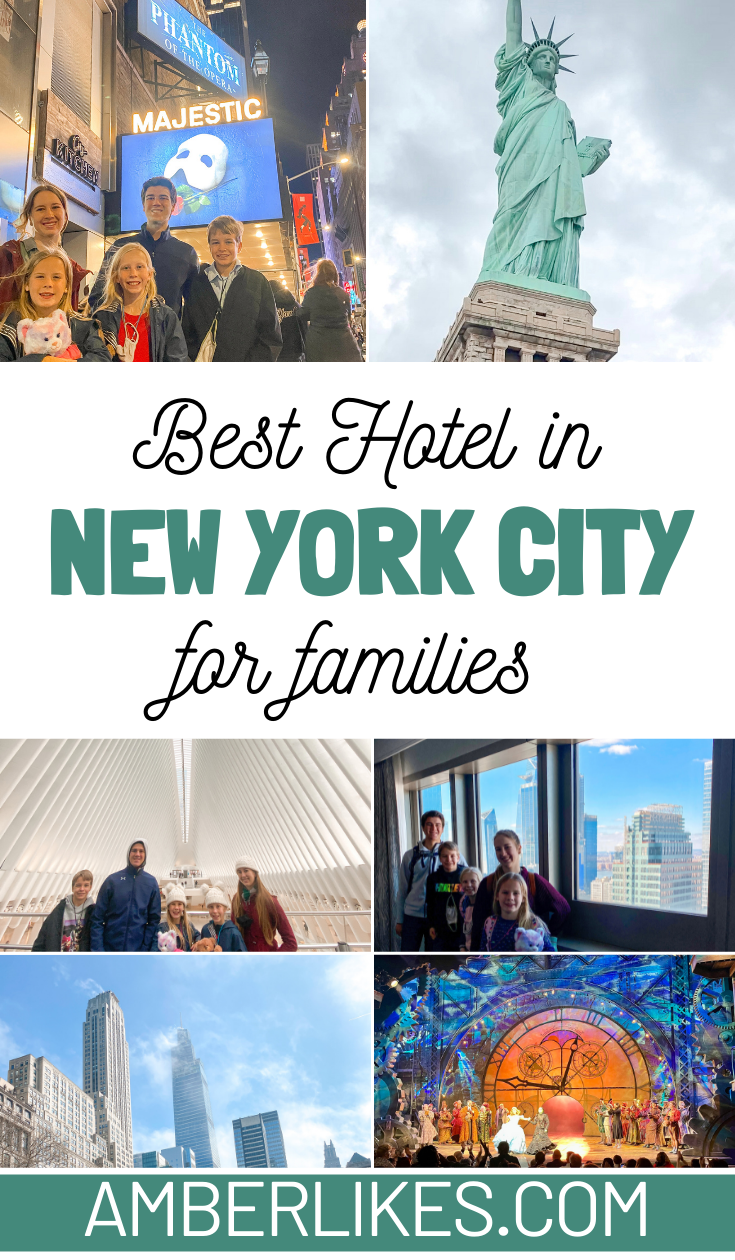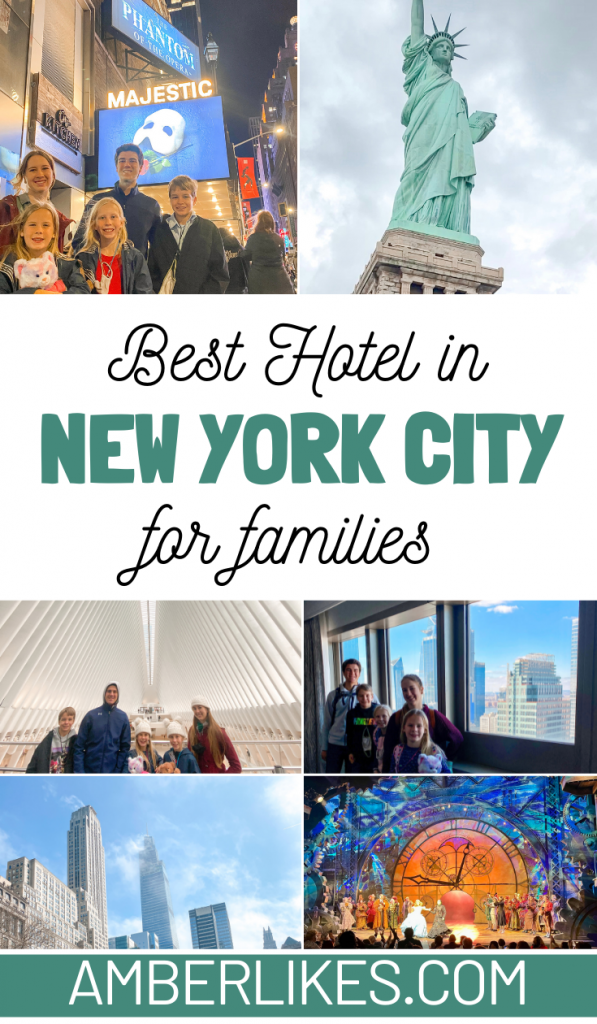 There are so many choices in Manhattan! It can be overwhelming. And when you have a large family, it's even more overwhelming to make the right choice. So when we found the Westin New York at Times Square, it was such a relief! With the perfect location, comfortable and spacious rooms, and great amenities, it's my choice for the best NYC hotel for families.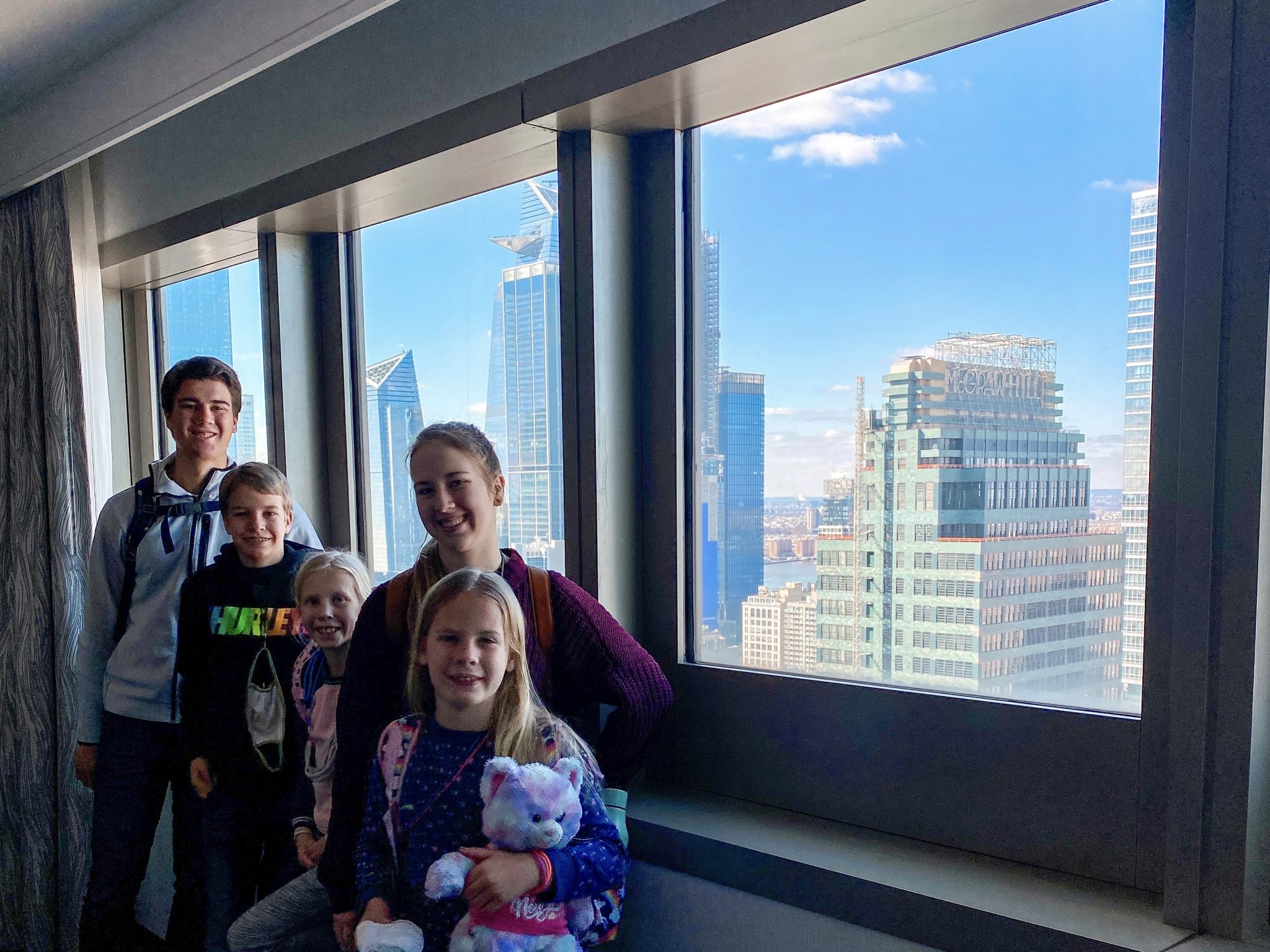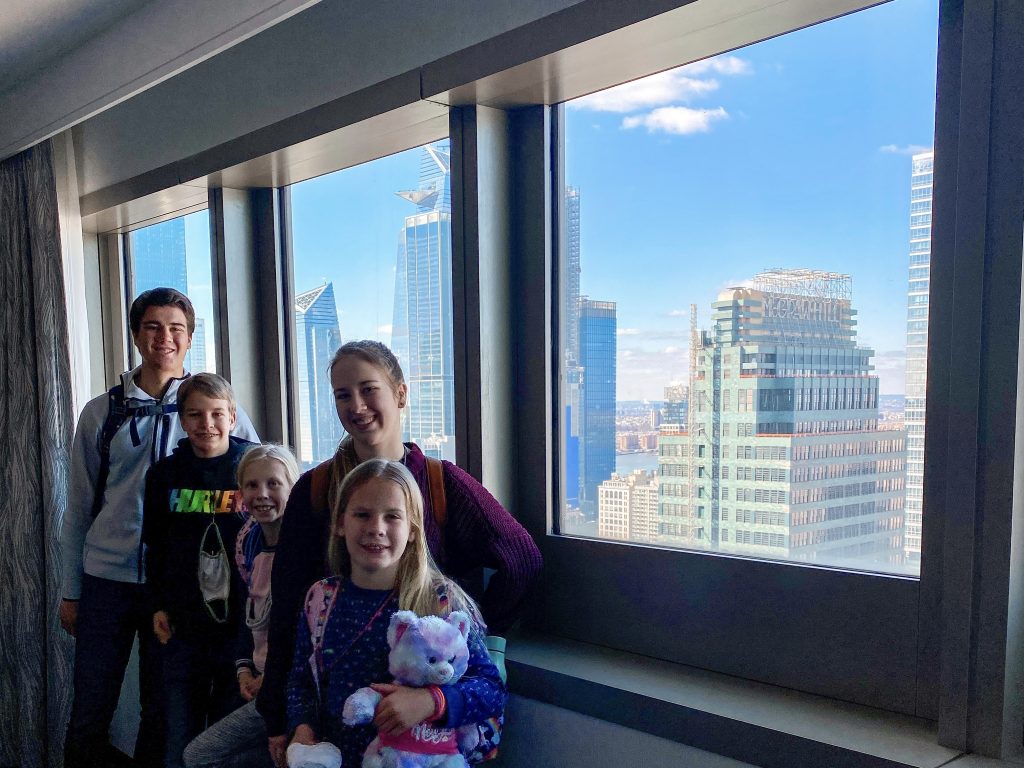 We were provided with discounted accommodations in exchange for my honest review.
Why the Westin New York at Times Square?
There are lots of reasons to love this hotel. It has the best location, spacious rooms, a great breakfast, and a state of the art workout facility. Perfect! There's also a small gift shop, and hotel deals that include some great attraction tickets as well.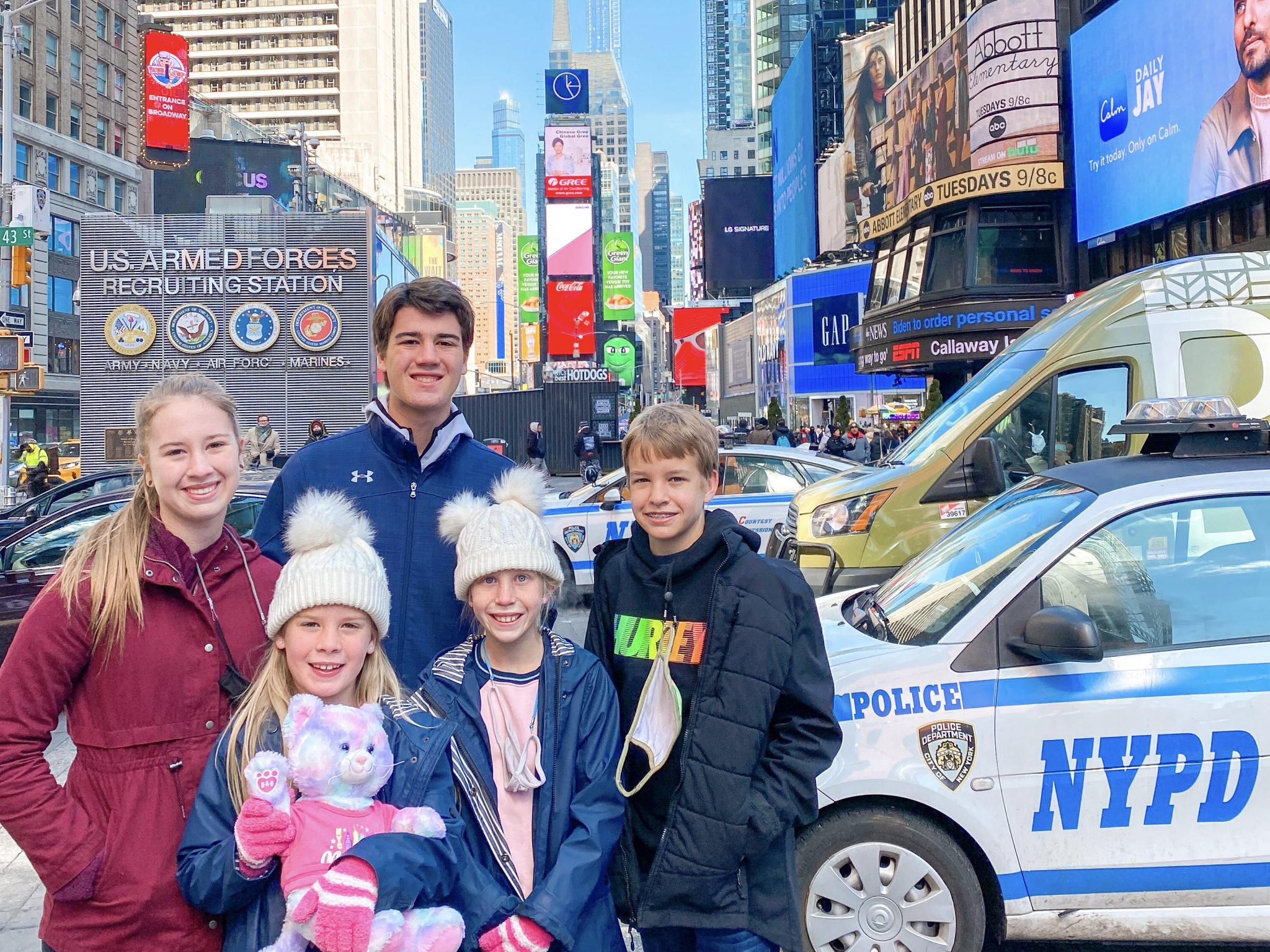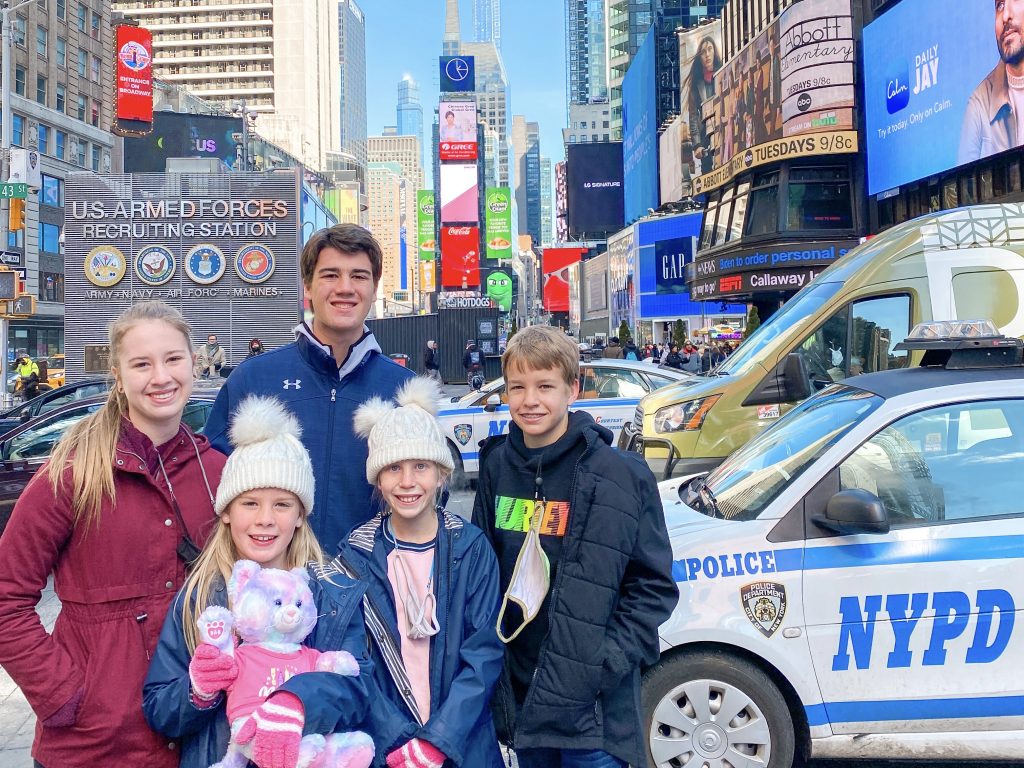 Location for the Best NYC Hotel for Families
What do you want when you are looking for the best NYC hotel for families? In my opinion, the most important factor is the location! A visit to New York City requires a lot of walking. So much walking. And getting around the city can be quite expensive. So being close to everything is absolutely essential. At the Westin New York at Times Square, you really are at the heart of the city. I've stayed in several different hotels in New York in the past, and this was the most centrally located place I've ever stayed!
The Westin New York at Times Square is right at the heart of Times Square. It's less than a one block walk from where the ball drops on New Year's Eve! And this hotel is one block from the famous theater district restaurant, Sardi's. Broadway theaters are all around! It's just the perfect location.
Spacious and Comfortable Rooms
When you're a family of 7, finding accommodations in NYC can be challenging. But the Westin New York at Times Square offers several options that work for large families, and families of any size! For this stay, we had a standard room, and also a Junior Suite. The Junior Suite was one of those rare rooms that were actually larger than it appeared in pictures! We were so surprised at this size of this room! We could easily fit 5 family members in the king size bed, the pull out couch, and the rollaway bed.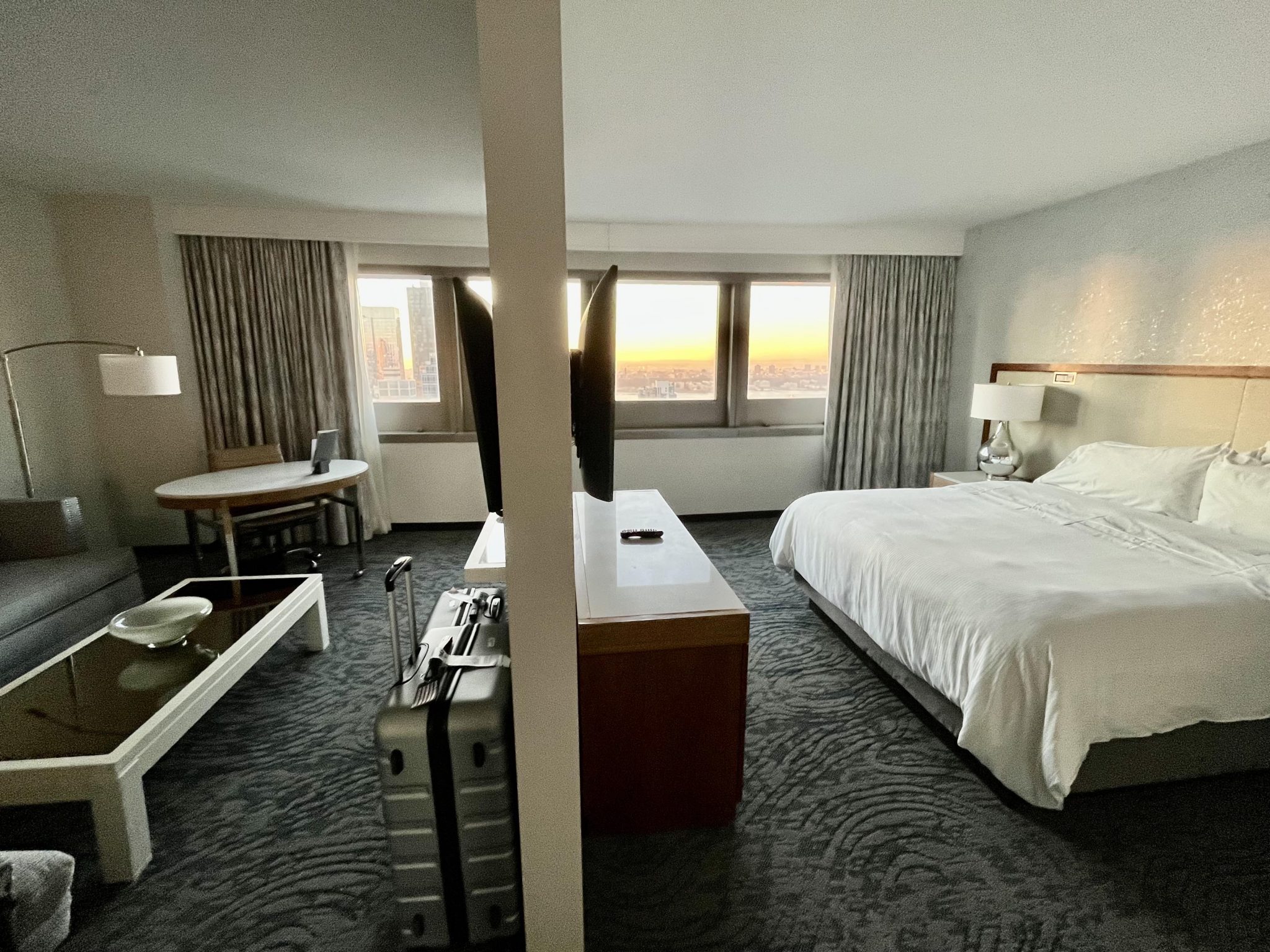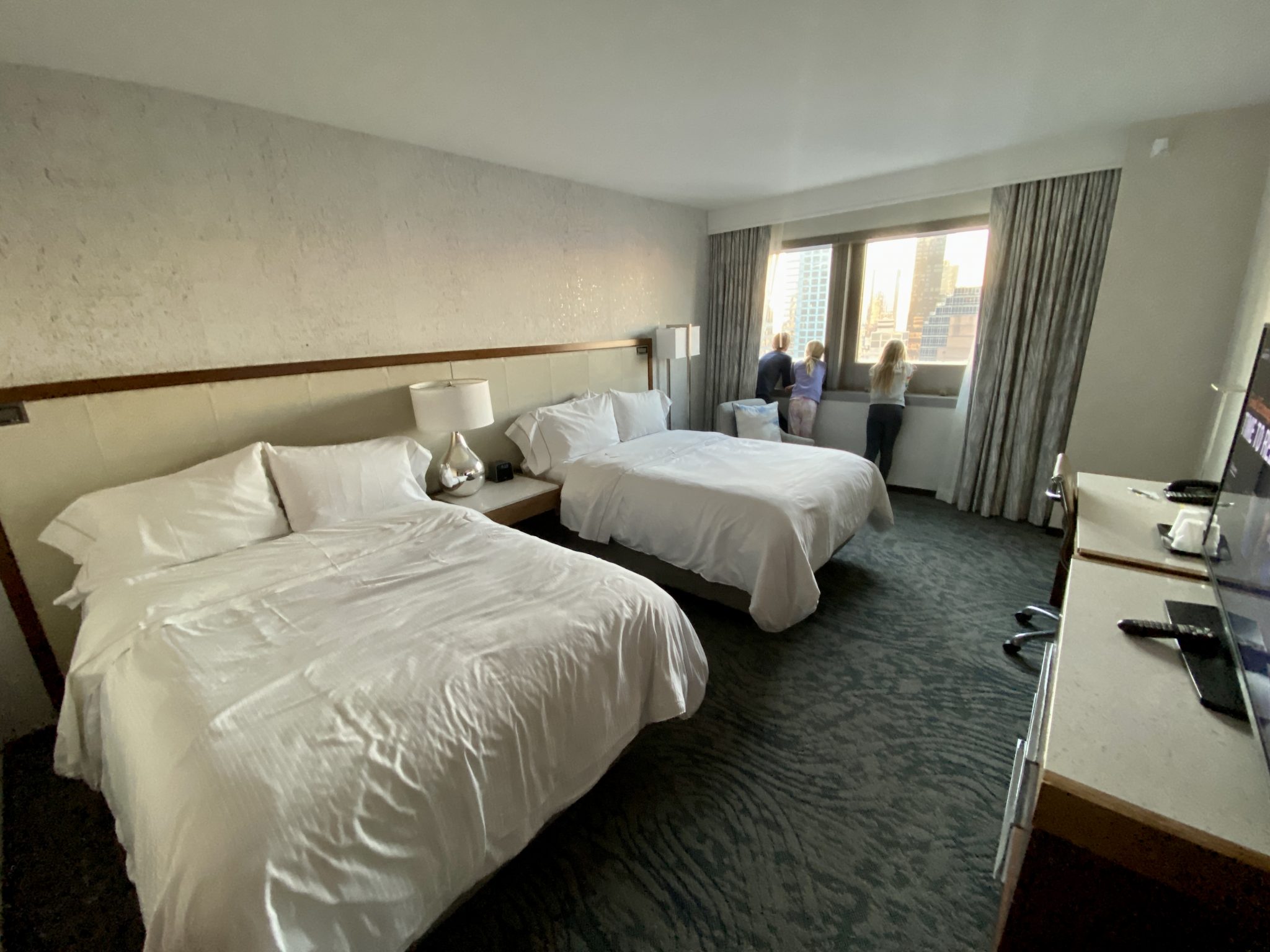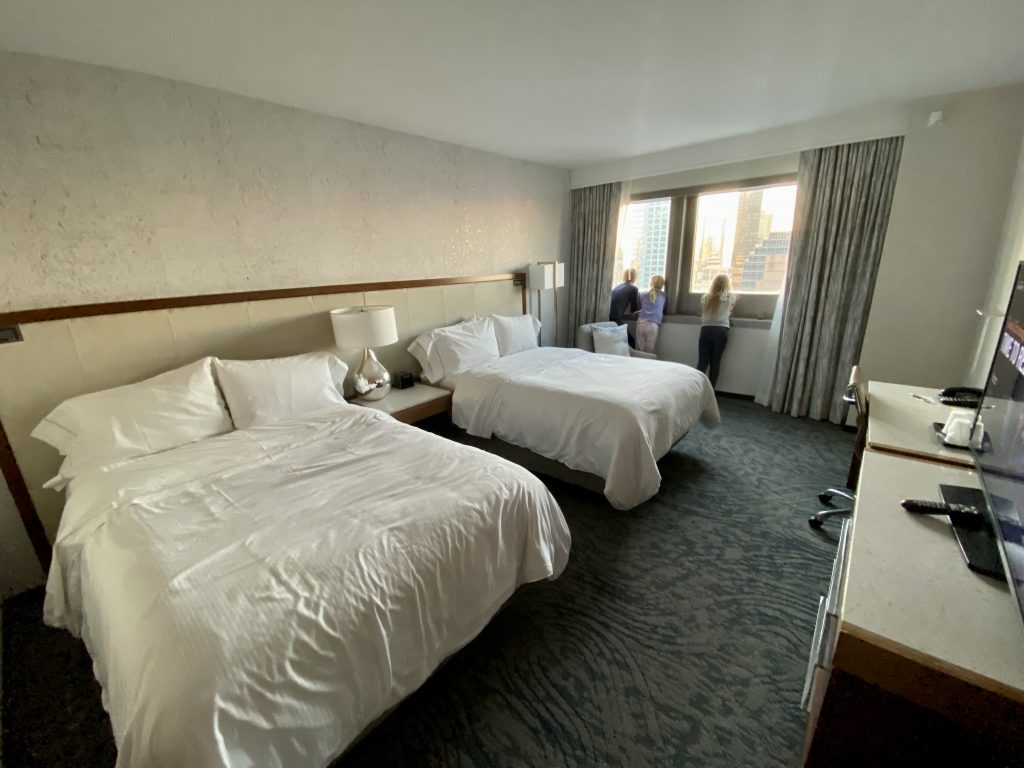 Another option for large families is two connecting standard rooms. This isn't an option at all hotels, but it is at the Westin! These rooms had coffee makers, great bathrooms, wonderful housekeeping, and lots of plug and outlets. It was so comforting to have such welcoming rooms to come home to after enjoying the lights and sounds of NYC during the day.
Great Breakfast at the Foundry Kitchen
We had several early mornings during our week in New York. So it was wonderful to have a great breakfast just downstairs from our room! The Foundry Kitchen offers a buffet breakfast. What a great way to start a big day of sightseeing!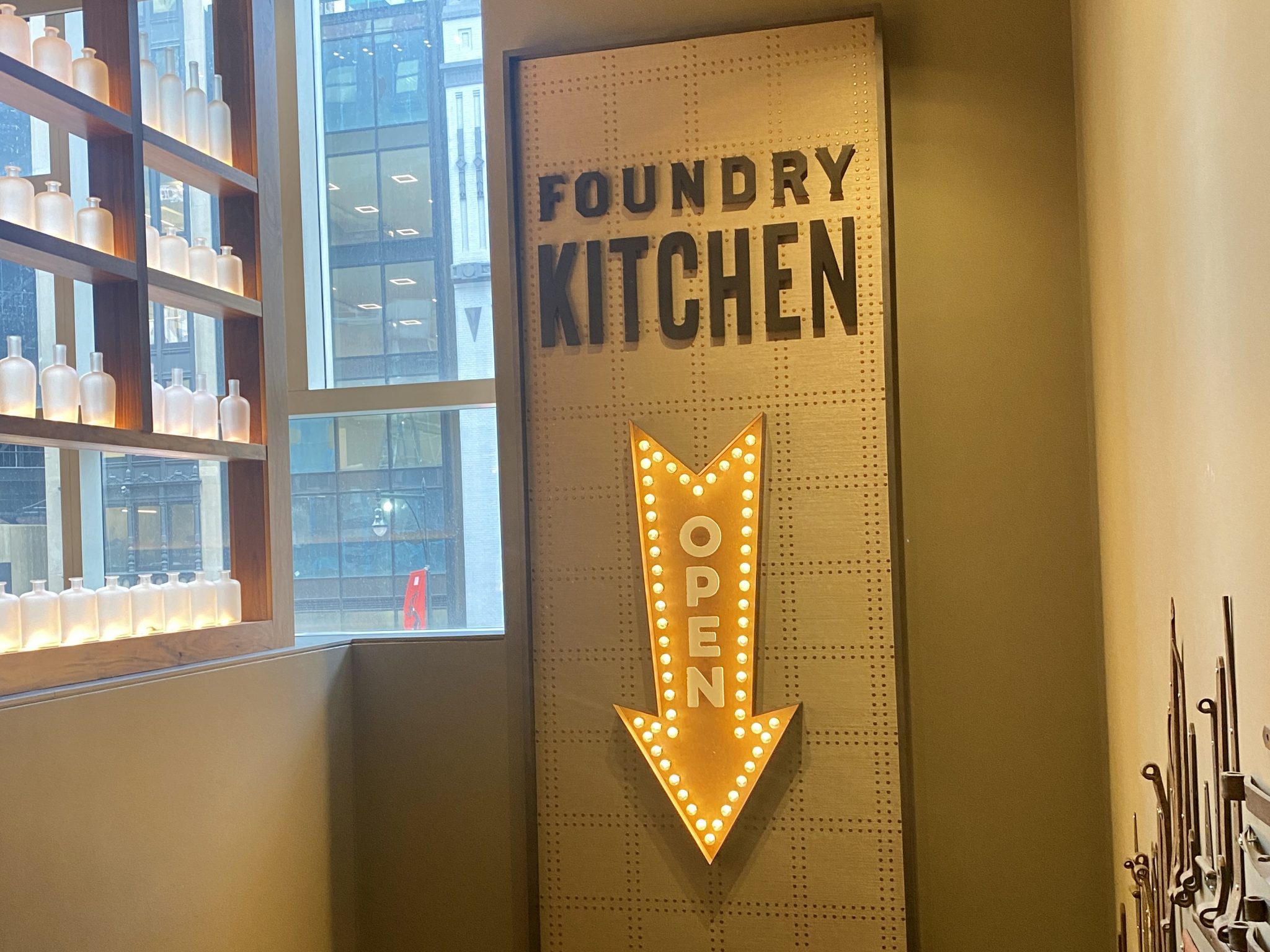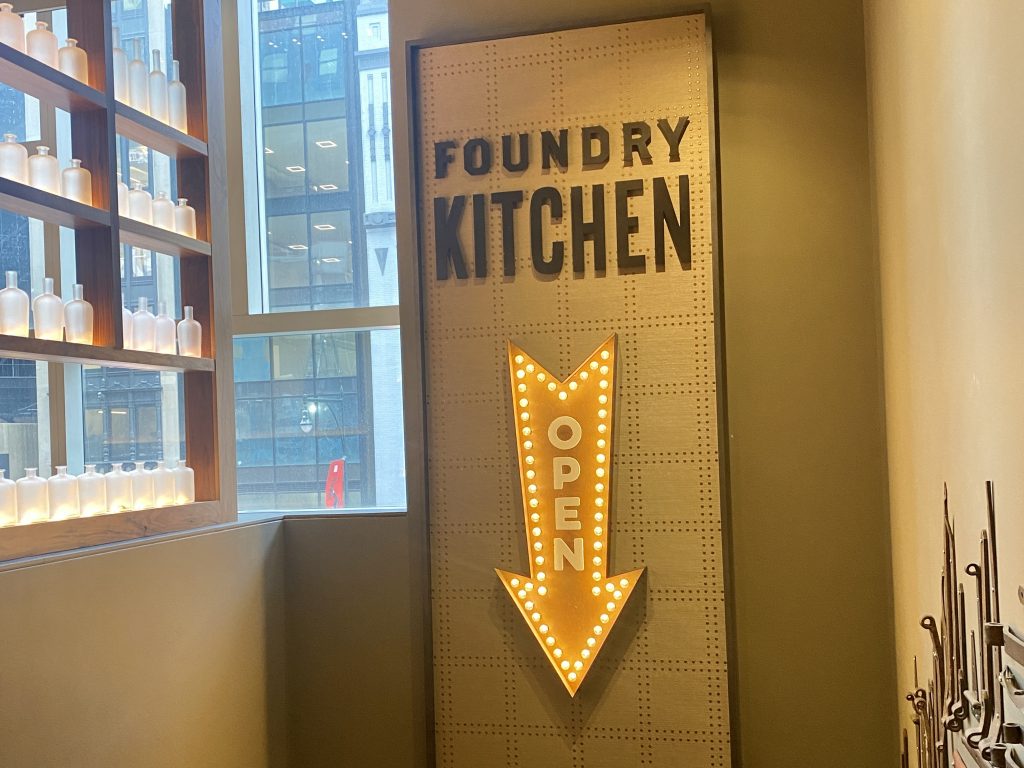 For breakfast, there's lots of fruit, cereal, pastries, and muffins. And you can make your own waffles and pancakes! We all had a great start to the day and were off for sightseeing.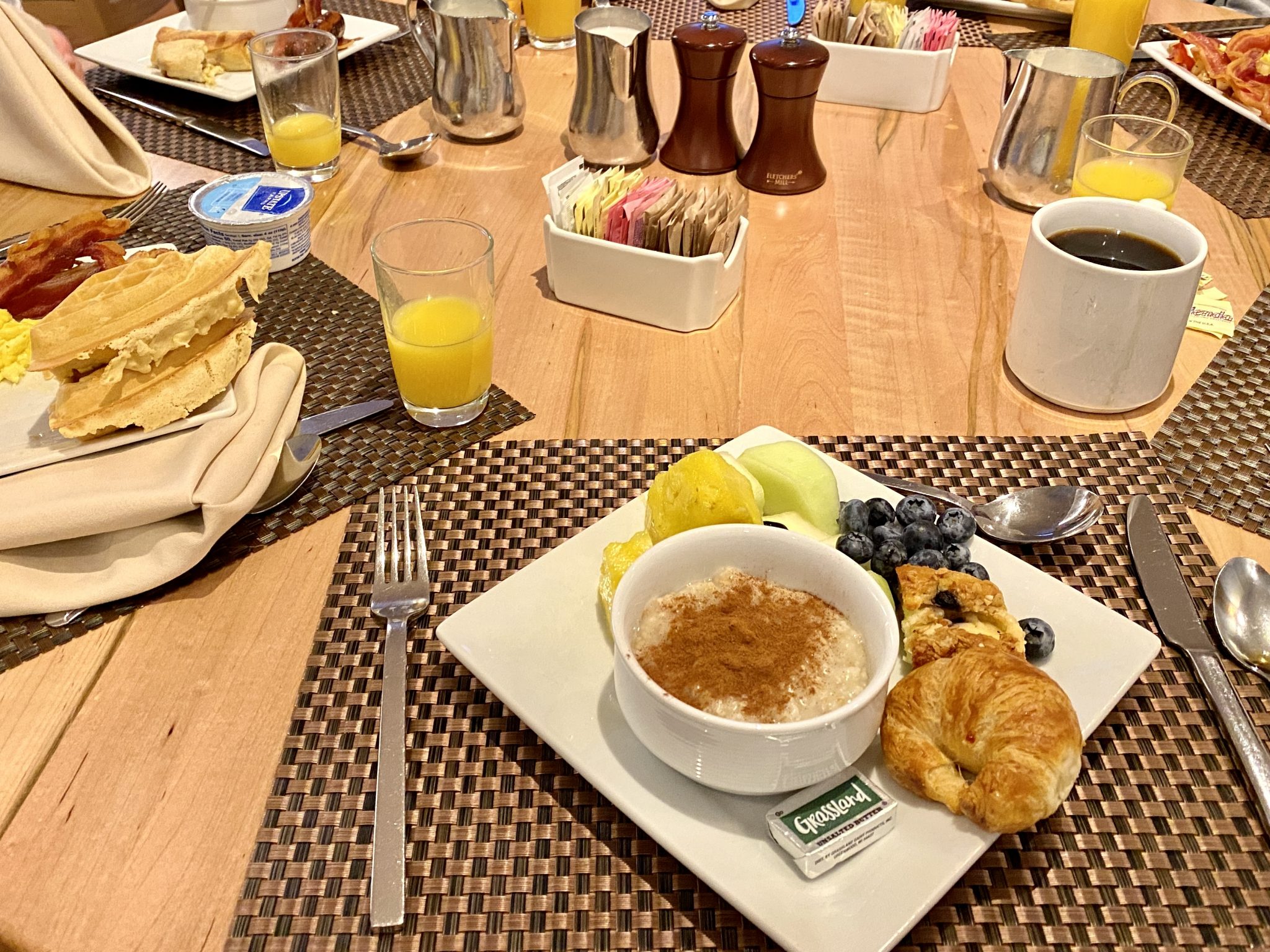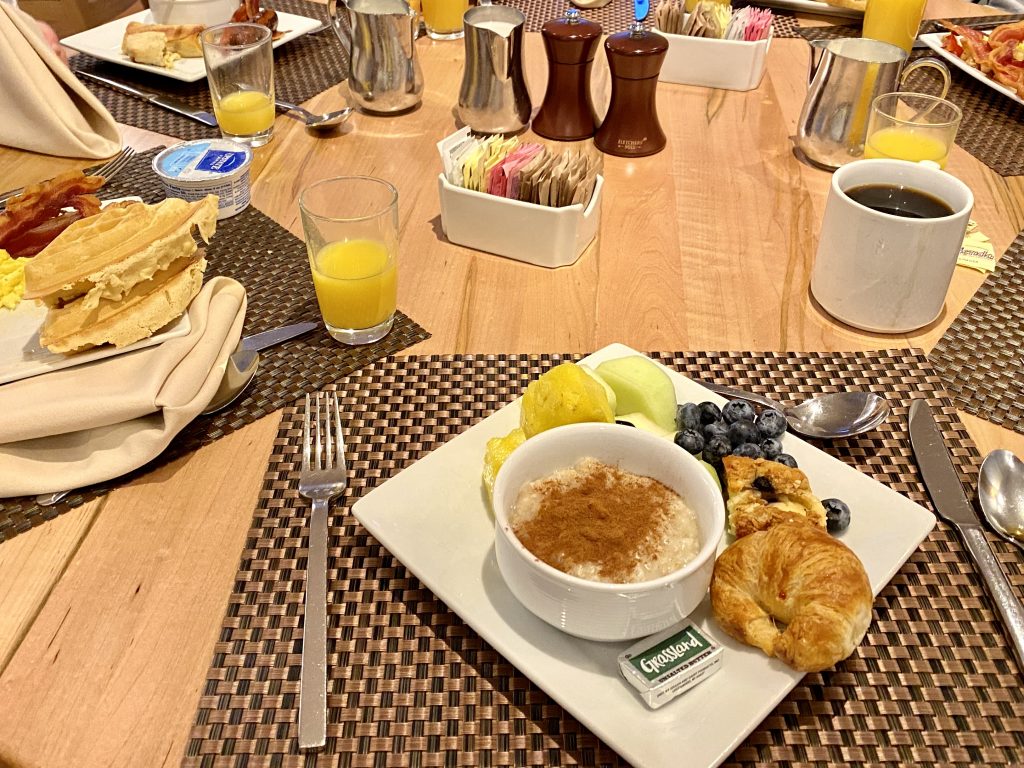 Workout Facility
To be honest, I didn't actually use the workout facility during this visit. But it is something that's generally very important to me in hotel choice! During this sightseeing tour of NYC, we did enough walking each day. But at the Westin New York at Times Square, there is a wonderful workout facility complete with massage tools, treadmills, weights, and Peleton bikes! Water, towels, and headphones are available for use as well.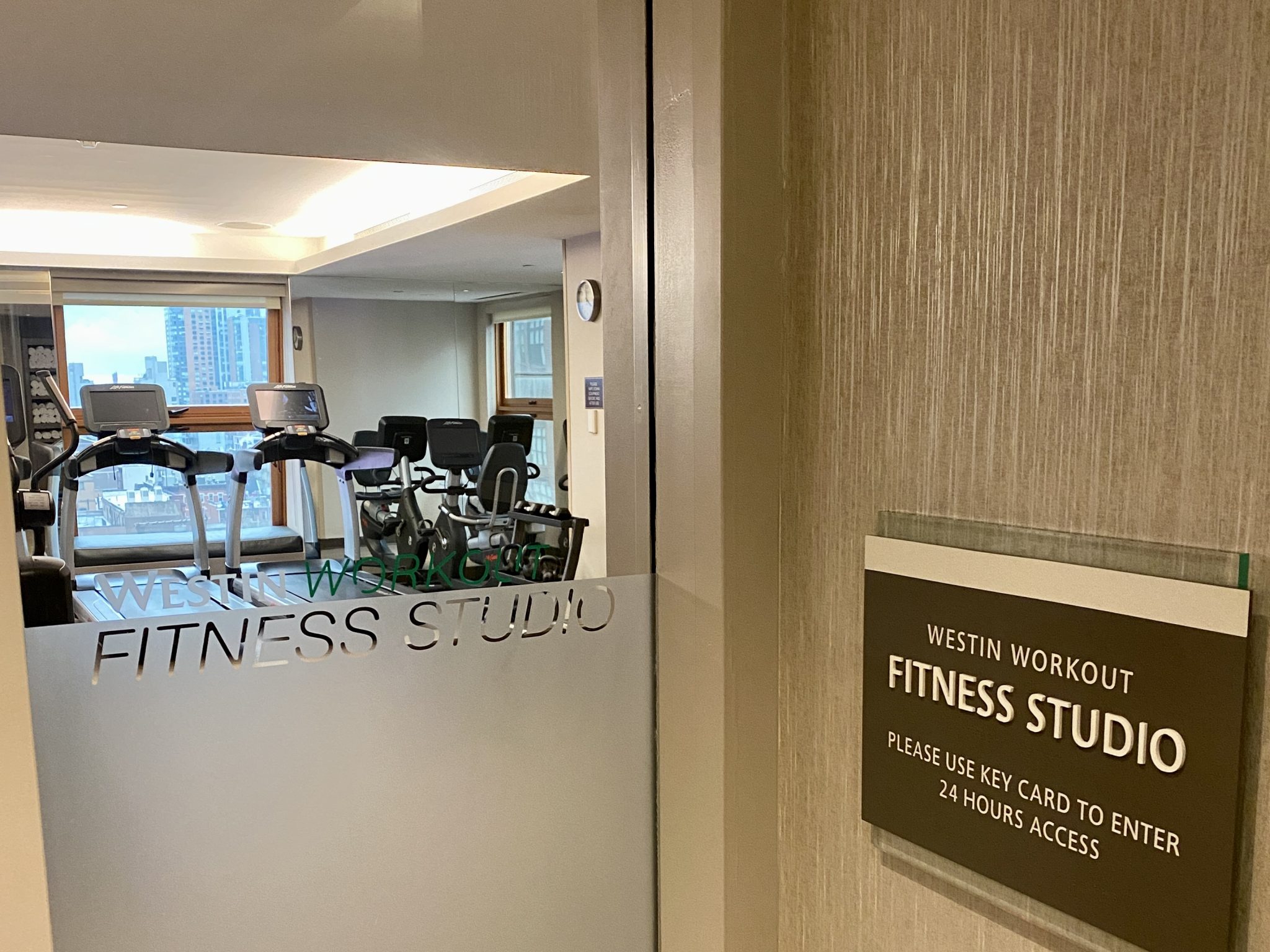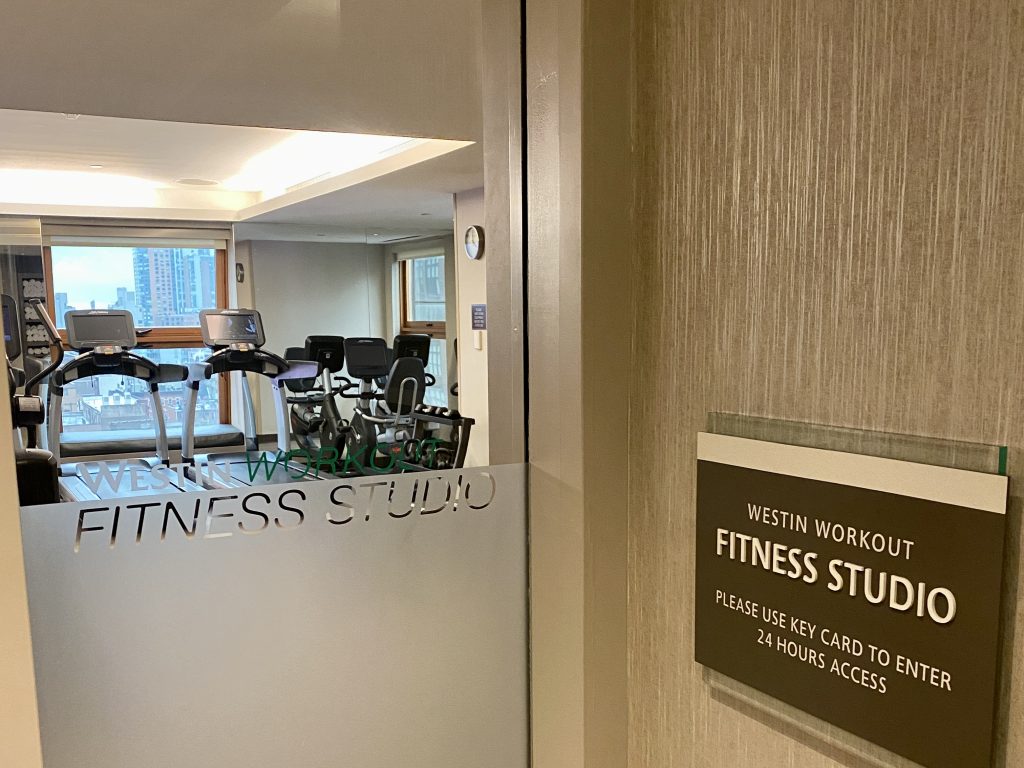 What Should Families do in New York City?
When we planned our trip to New York City, we wanted to do it all! And we really did! We arrived early on a Monday morning and departed on Saturday afternoon. In this time, here's what our family of 7 did:
Wicked on Broadway
Phantom of the Opera on Broadway
Carriage ride through Central Park
Dining at Ellen's Stardust Diner
Dining at Sardi's
"Friends" location photo in Greenwich Village
Tour of the Statue of Liberty and Ellis Island
Ice Bumper Cars at Bryant Park
Big Bus Tour both Downtown and Uptown Loop
Walking tour of Little Italy and Chinatown
One World Trade Center
New York Public Library and Treasures Collection
FAO Schwartz and LEGO store
Walk to Times Square, Empire State Building and Rockefeller Center
And this list of activities doesn't even include all of the many miles of walking we did around the city! We really enjoyed seeing the city on foot, as well as riding the Subway. And we ate at some great little diners and sidewalk carts.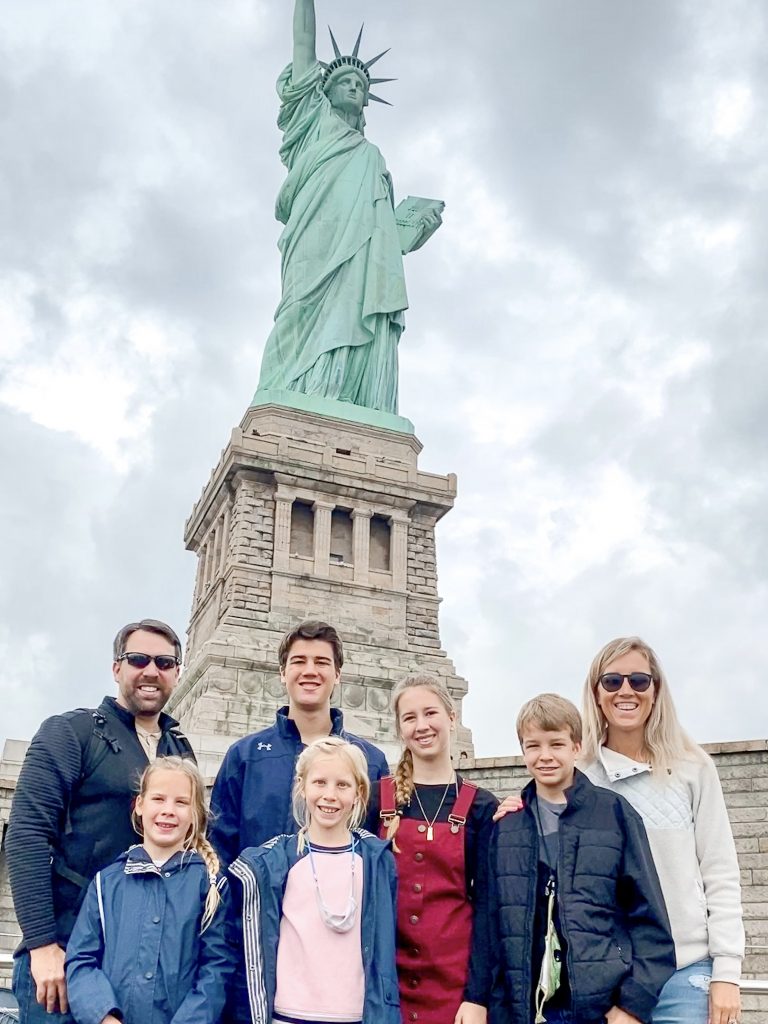 If you had less time and could only choose a few activities, I would mostly highly recommend the New York Public Library Stephen A. Schwarzman Building, the Statue of Liberty and Ellis Island tour, and seeing a show on Broadway. Some of my family members might have other personal favorites though. That's the beautiful thing about visiting NYC, there's something for everyone!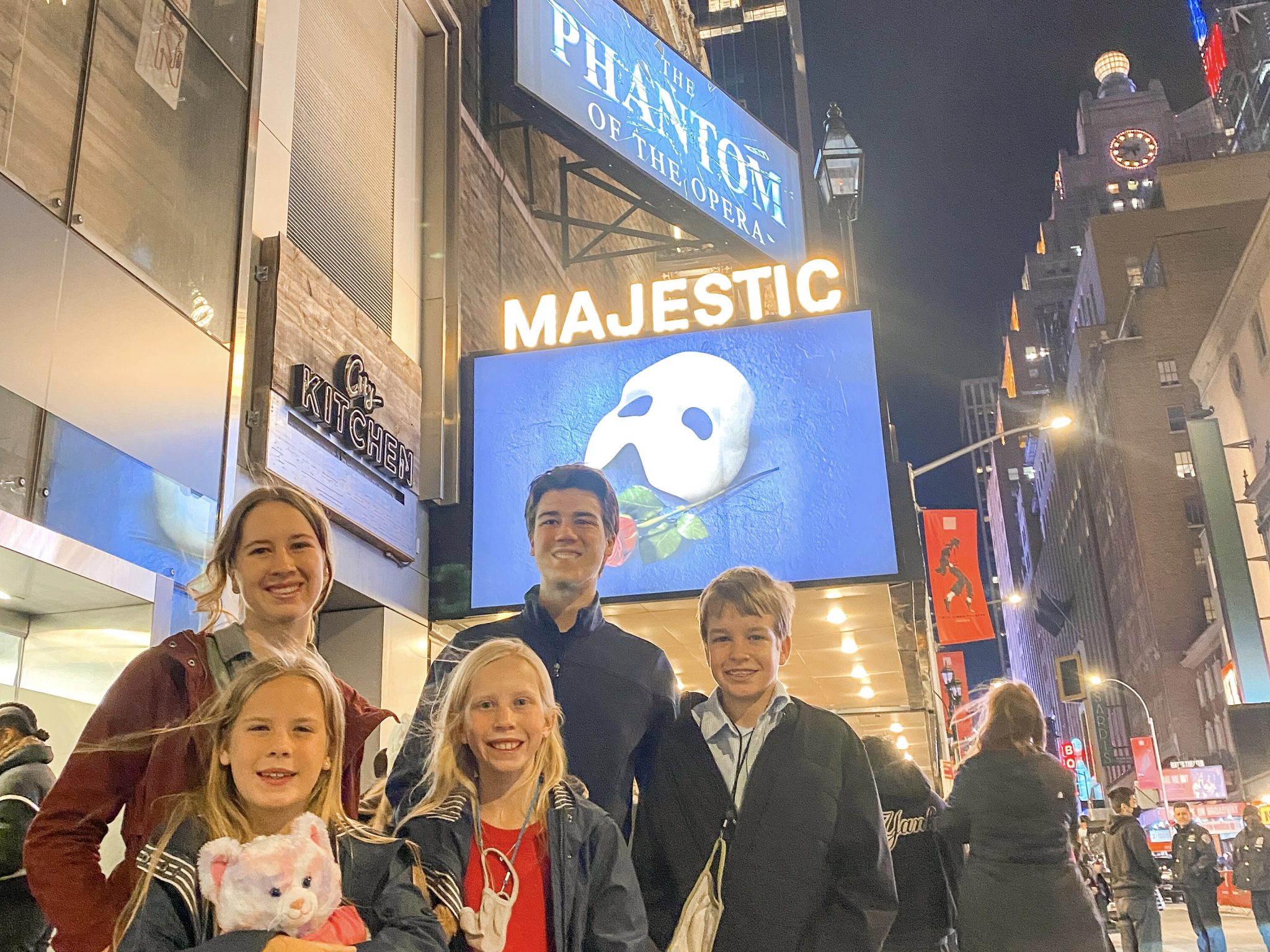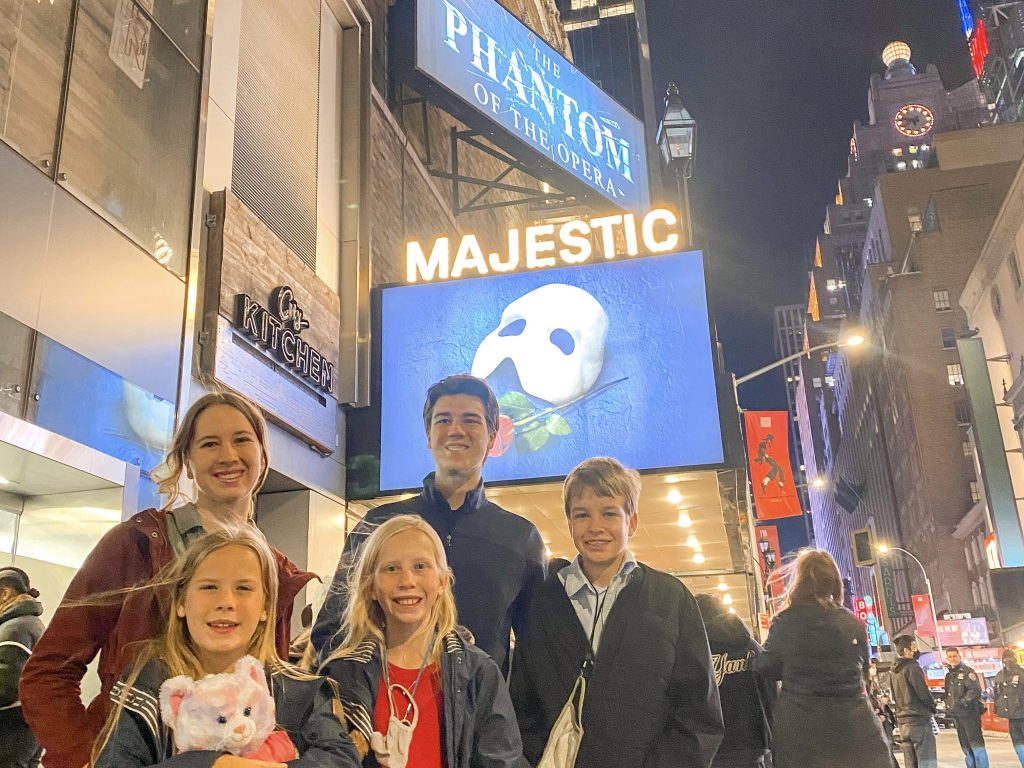 Before you visit, be sure to check out local health requirements for every location that you're interested in. Each place we visited had slightly different requirements for the health and safety of visitors. Since we know these are always changing, be sure to check requirements right before your visit.
We really DID New York City. And the Westin New York at Times Square was the best NYC hotel for families that we've found.
I hope that you have the chance to visit and experience the city that never sleeps!
You may also like:
Amtrak Auto Train Review for Families
North Georgia Activity Guide for Families: 10 Best Things to Do
You May Also Like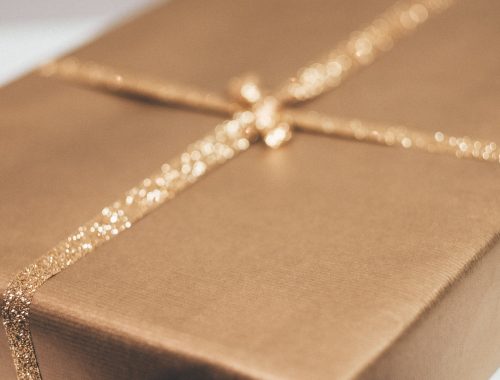 October 23, 2021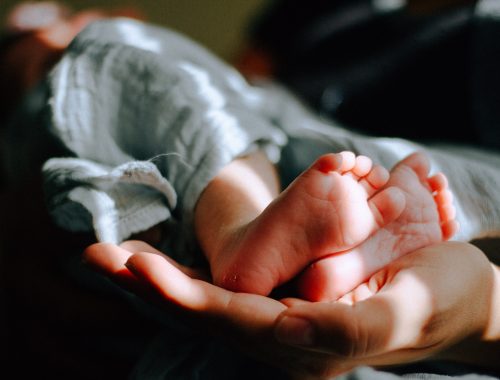 February 16, 2021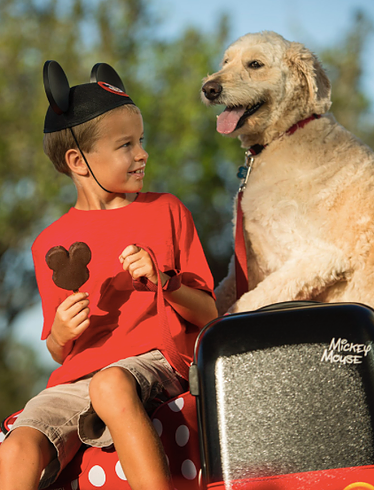 October 13, 2017