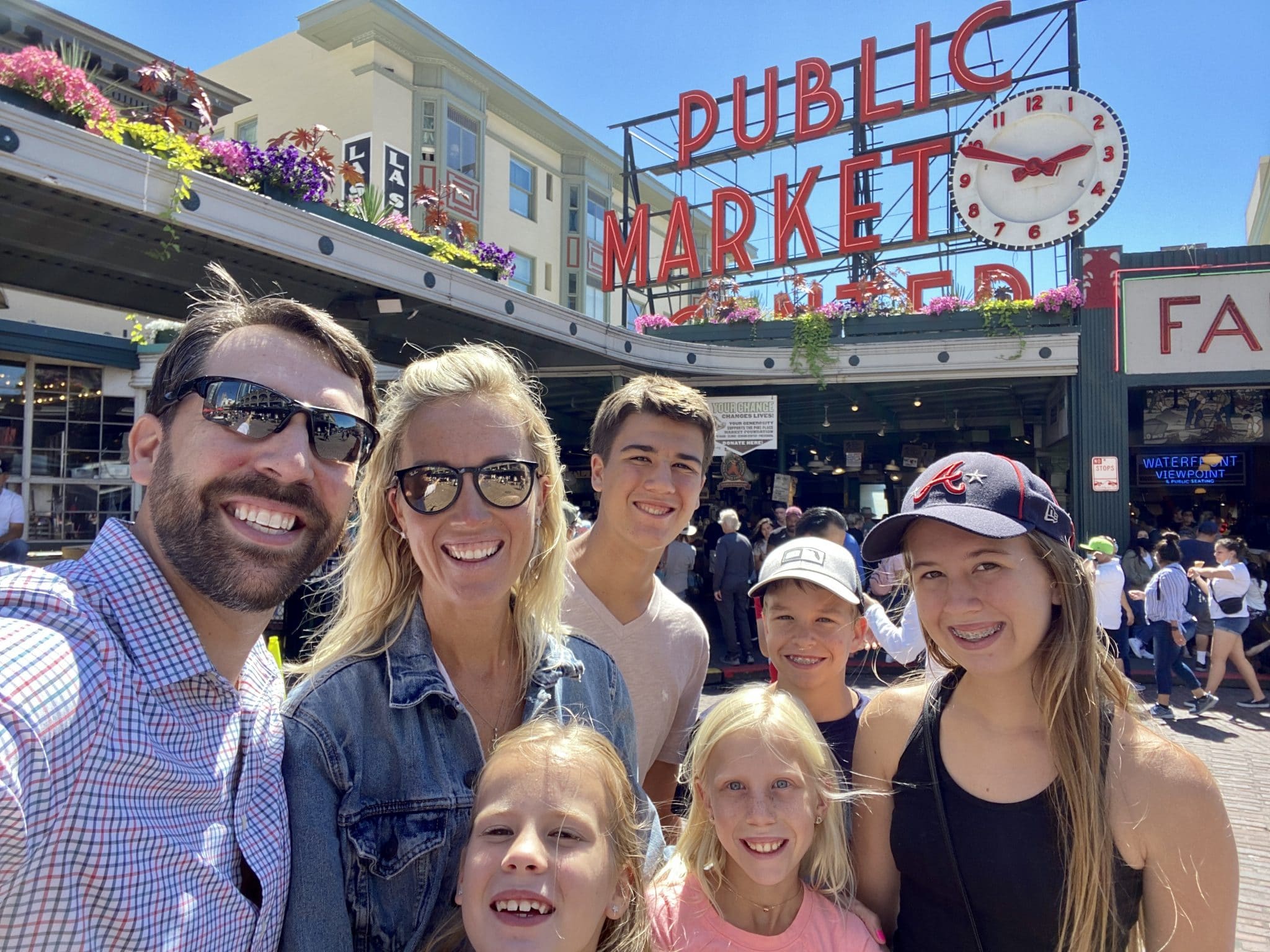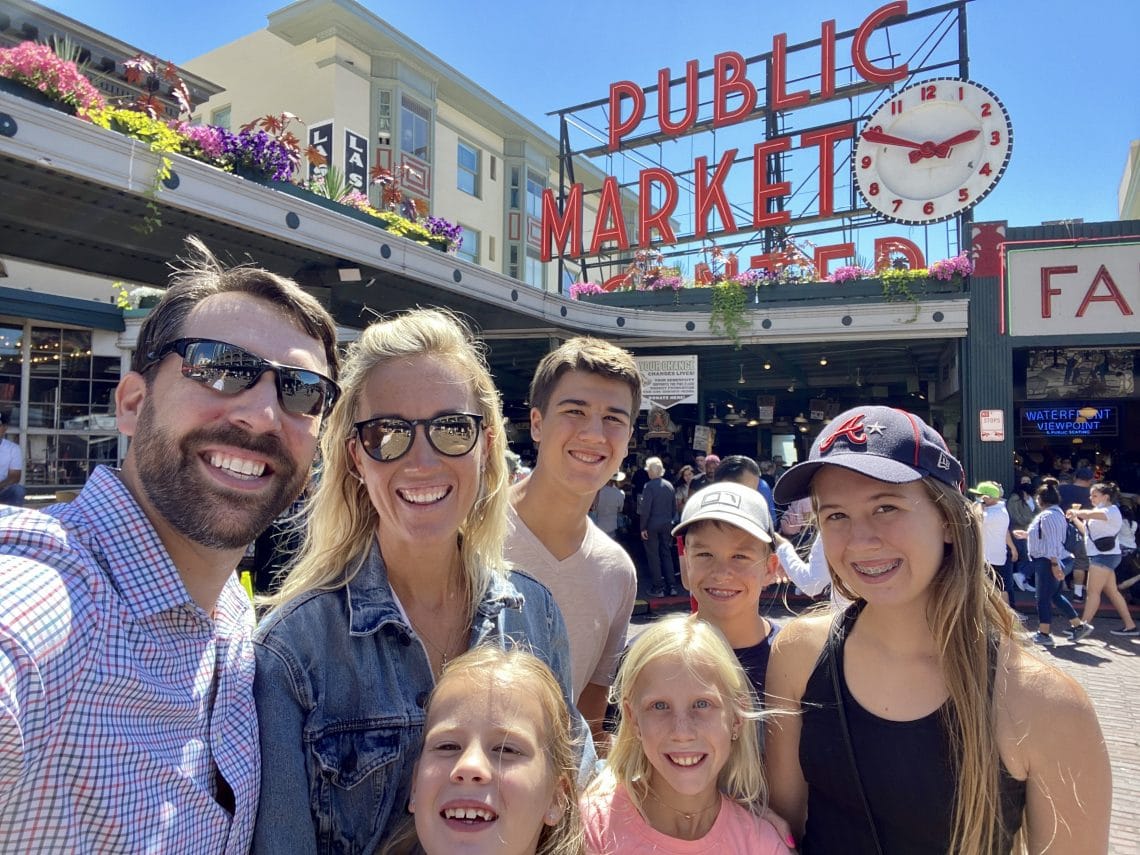 How to Plan a Trip to Seattle with Kids
August 7, 2021
Sharing is caring!
Each summer, we take a big road trip to explore National Parks. Last summer, we took an epic road trip and visited 10 National Parks! And this year, we decided to fly to the state of Washington and explore the three National Parks in this Pacific Northwest paradise. In addition to exploring National Parks, we also love to visit new cities. So since we were heading to Washington from Orlando, we began our summer travels in Seattle! To fit everything in, we had to plan the perfect Seattle 3 day itinerary. So how do you plan a trip to Seattle with kids? Keep reading for everything you need to know!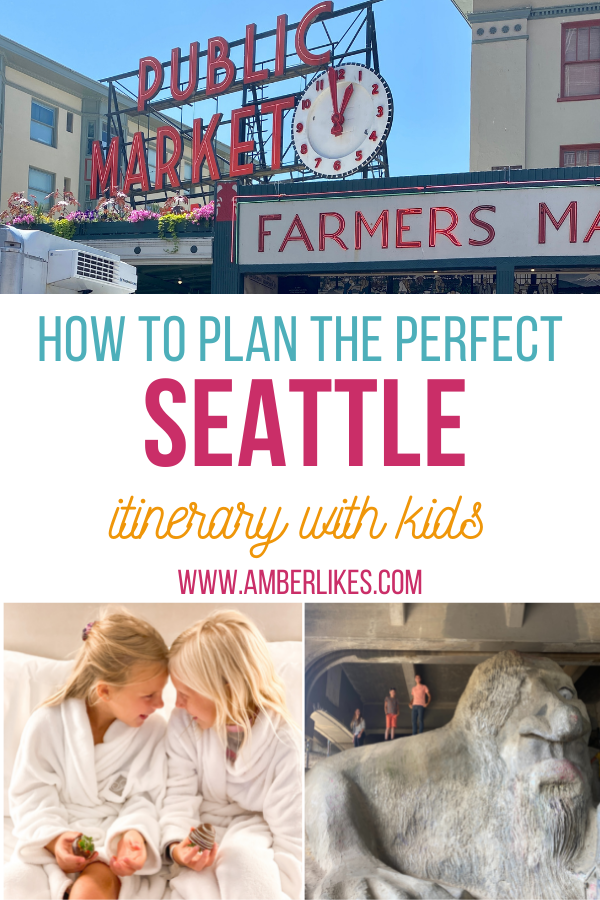 Plan a Trip to Seattle with the Perfect Place to Stay
When you have kids, it's absolutely essential to find the perfect place to stay. It's something that's really at the top of the list in importance. If you don't have somewhere comfortable to lay your head down at night, you won't have a great day. In fact, you'll start each day tired and annoyed if you aren't well rested! So where should you stay in Seattle with kids? We stayed at the Fairmont Olympic Hotel and couldn't have been happier with our accommodations.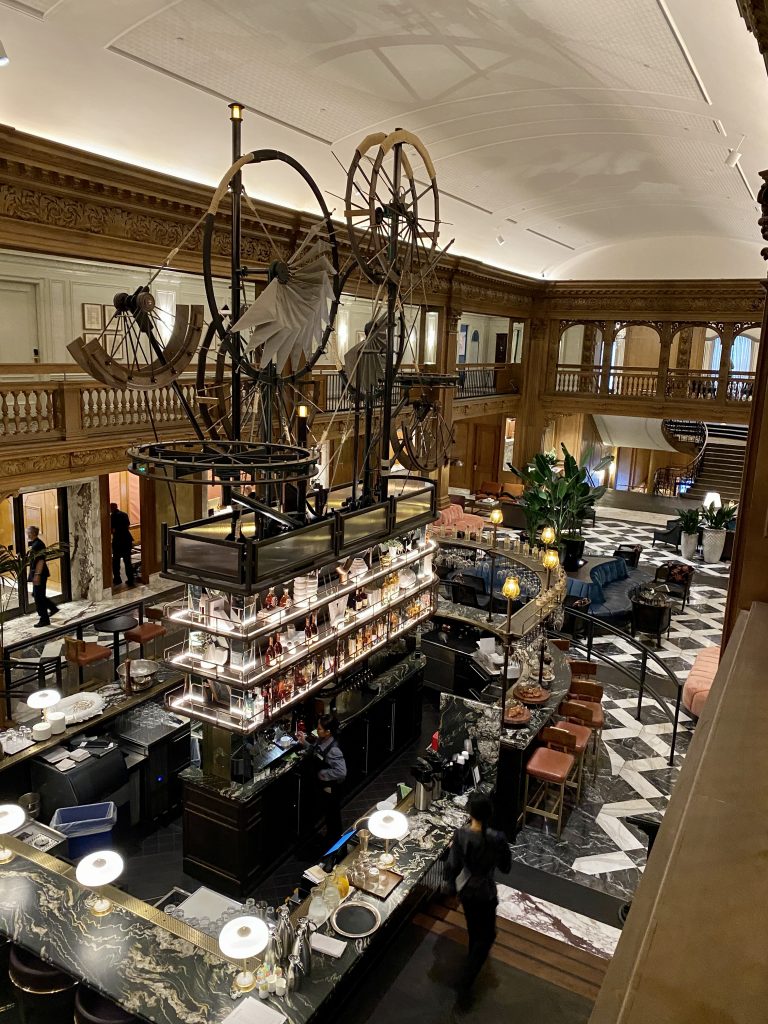 This luxury hotel is in the heart of Seattle. And it's also listed on the U.S. National Register of Historic Places! The hotel has recently undergone a $25 million renovation. This transformation pays honor to the incredible history of this location, as well as creating a much more comfortable and modern space.
Since this hotel is so historic, and has been carefully preserved, there are many different room configurations. This also includes a great deal of connecting rooms, suites, and larger spaces. How perfect for families! We were upgraded to a corner suite and had 1200 feet of space. This was one of the most luxurious and comfortable spaces we've ever stayed. And the best part of all? We were so centrally located to all of Seattle's best tourist locations! Even with 5 kids, and some little legs, we walked everywhere we went. No ride shares or taxis, thanks to the Fairmont Seattle's central location!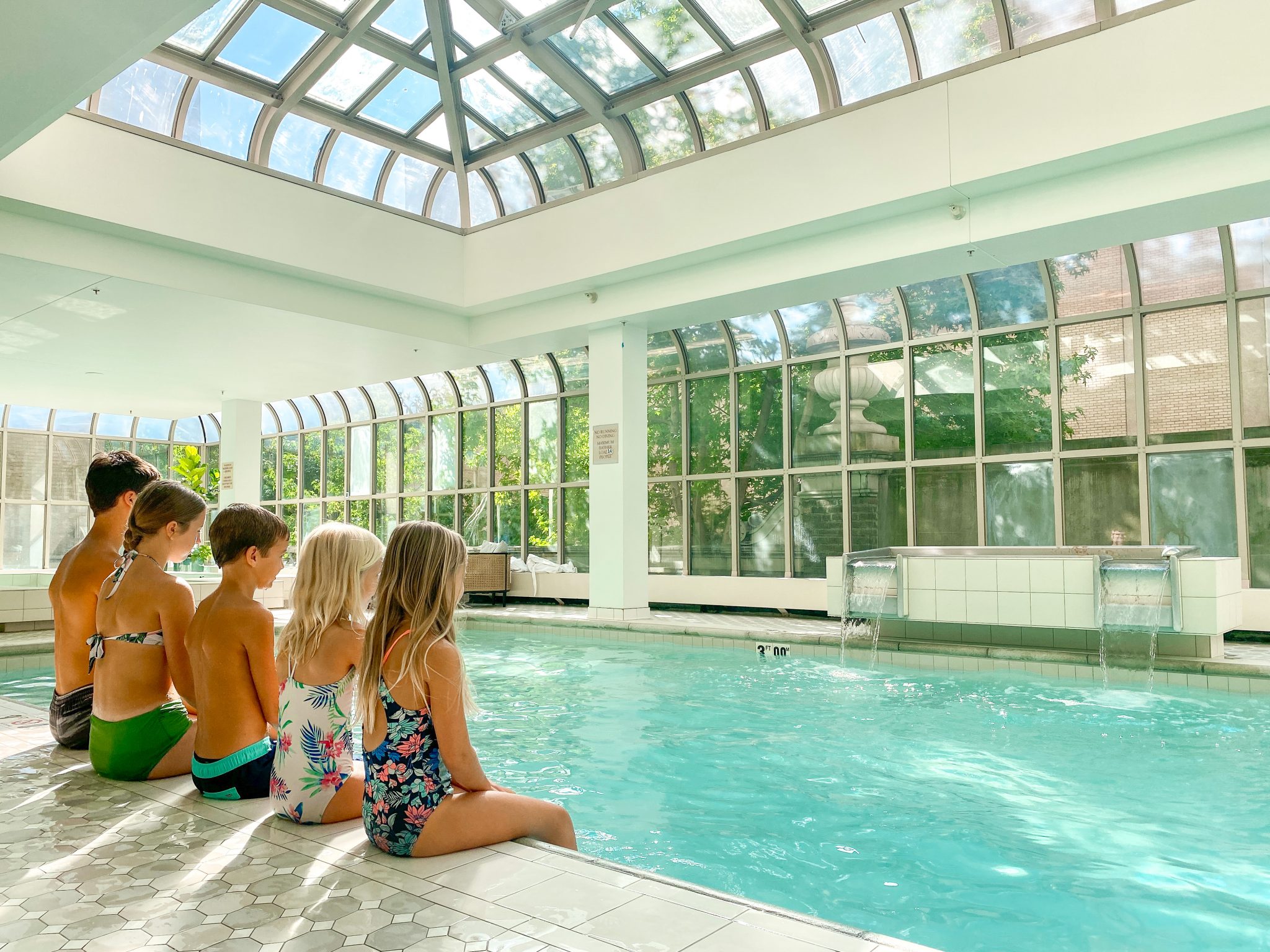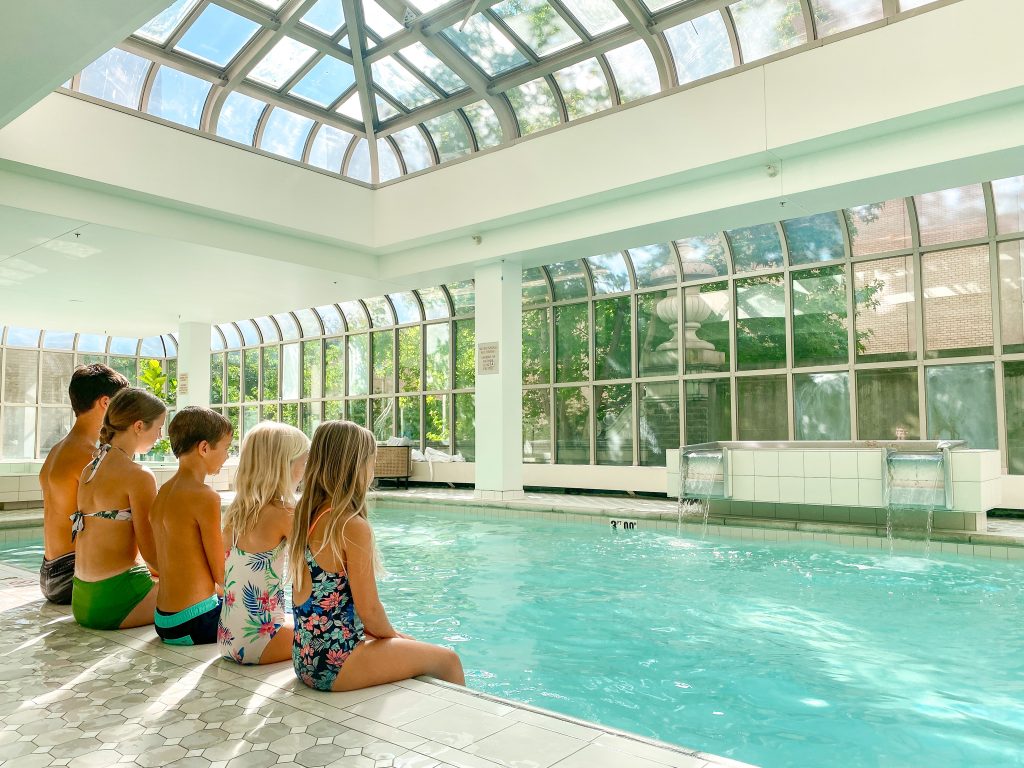 And check out these interesting facts about the history of the Olympic Fairmont Seattle:
The land where The Fairmont Olympic Hotel now stands was initially deeded by Arthur Denny in 1861, when it was the original site of the University of Washington.
After the University outgrew its original home and moved to its present location, a theater known as the Metropolitan Theater was built on a portion of the site and opened in 1911.
In 1921, further plans were initiated for a proposal to build a grand hotel that would wrap around the theater on three sides, encompassing an entire city block.
In 1922, plans for financing the hotel were formulated by a group of nearly 400 prominent citizens known as the "Community Hotel Corporation." A bond drive was organized so that anyone could take part by investing in the venture. Public response to the proposal was tremendous, and Seattleites purchased $100 bonds and raised $2.7 million dollars for the hotel.
The Seattle Times held a contest with a $50 prize to whoever submitted the best name for the hotel,chosen by the board of the Community Hotel Corporation. 3,906 entries were submitted and one name,submitted in several variations, pleased the committee the most. They settled on The Olympic, forwhich 11 entries had been submitted and the first submitted won the prize.
The Olympic Hotel opened on December 6, 1924. Total cost of construction was $4,574,000. Theoriginal architect was George B. Post & Sons, New York.
Opened during the Roaring '20s, the grand hotel began its presidential history by hosting PresidentHoover during his term. Since then, nearly every president and most presidential candidates have checked into the hotel.
So not only does the Fairmont in Seattle offer families a spacious and luxurious stay, it's also the perfect place to rest your head. It's an essential part of how to plan a trip to Seattle!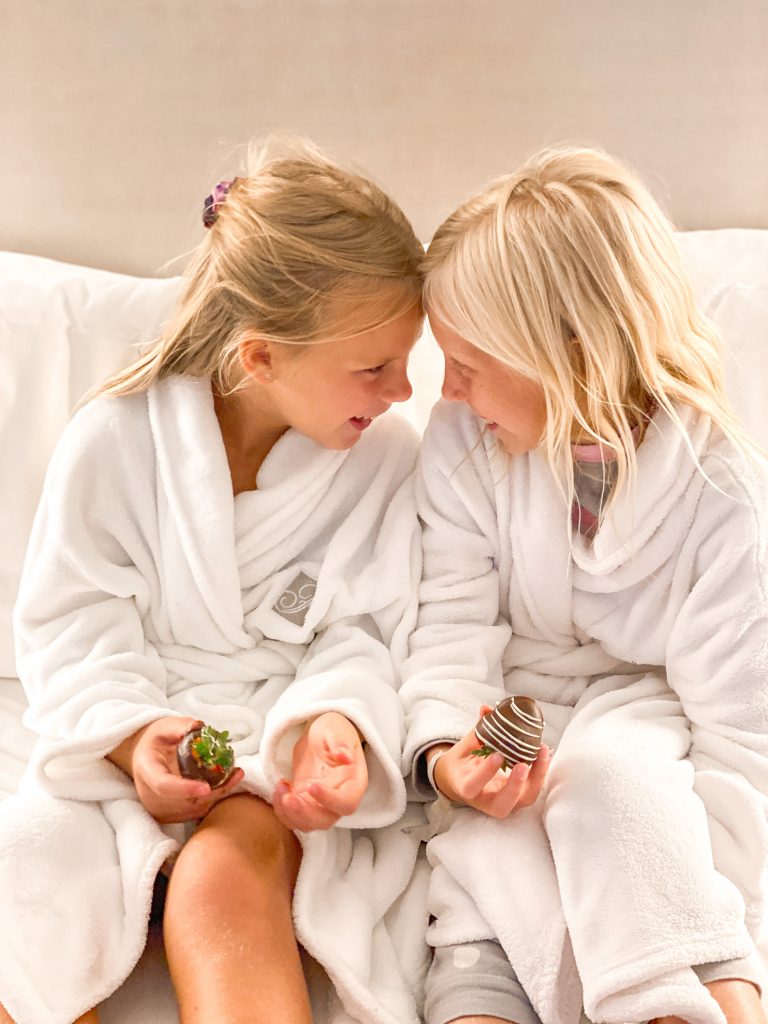 Essentials for Things to Do When you Plan a Trip to Seattle
There are a lot of things to do in Seattle. But when you plan a trip to Seattle, you need to know the essentials! And what if you only have enough time for a Seattle 3 day itinerary?
Day 1:
Walk to the Pier, Take a ride on the Great Wheel, Schedule a Seattle Free Walking Tour for an overview of the city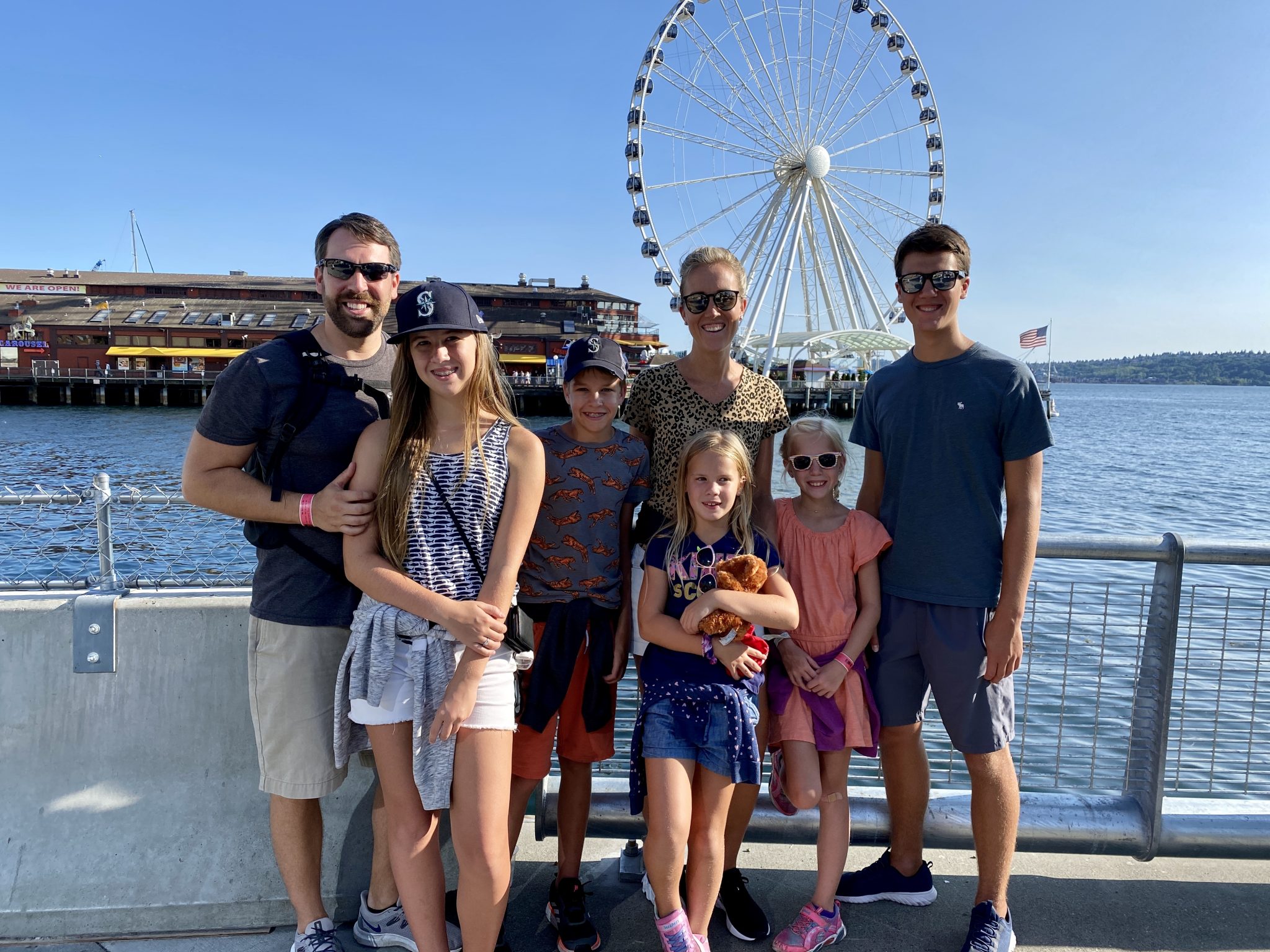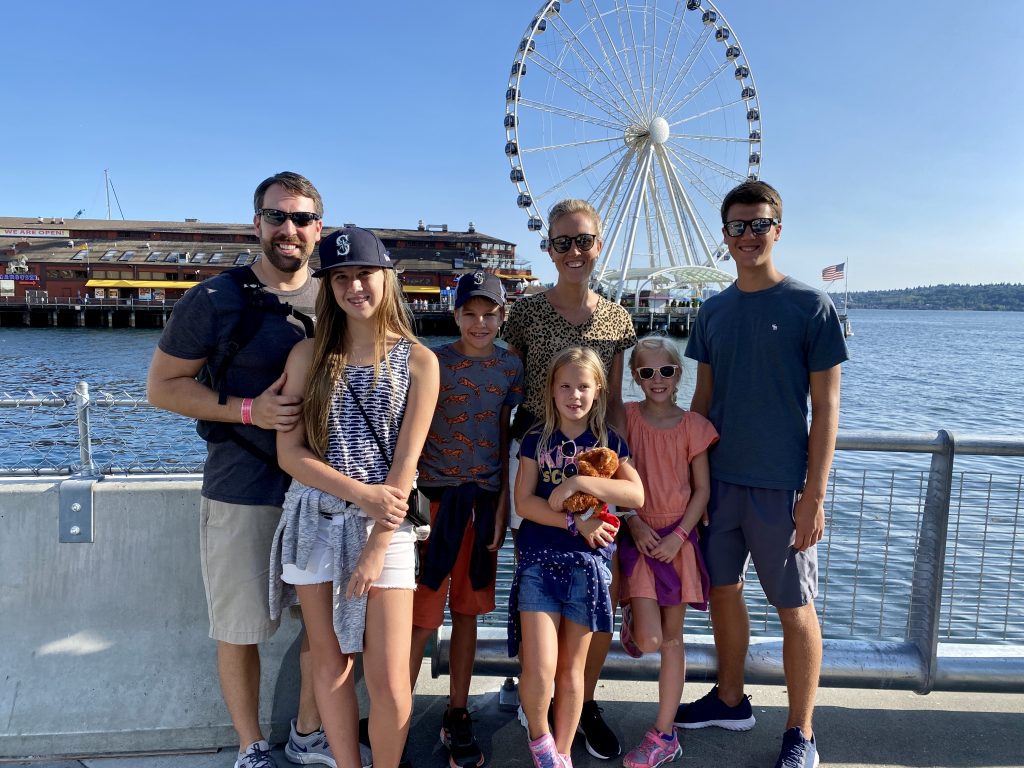 Day 2:
Get Brunch at Pikes Place Market, See the Bubble Gum Wall, Dinner at Pike's Chowder, Tour the Space Needle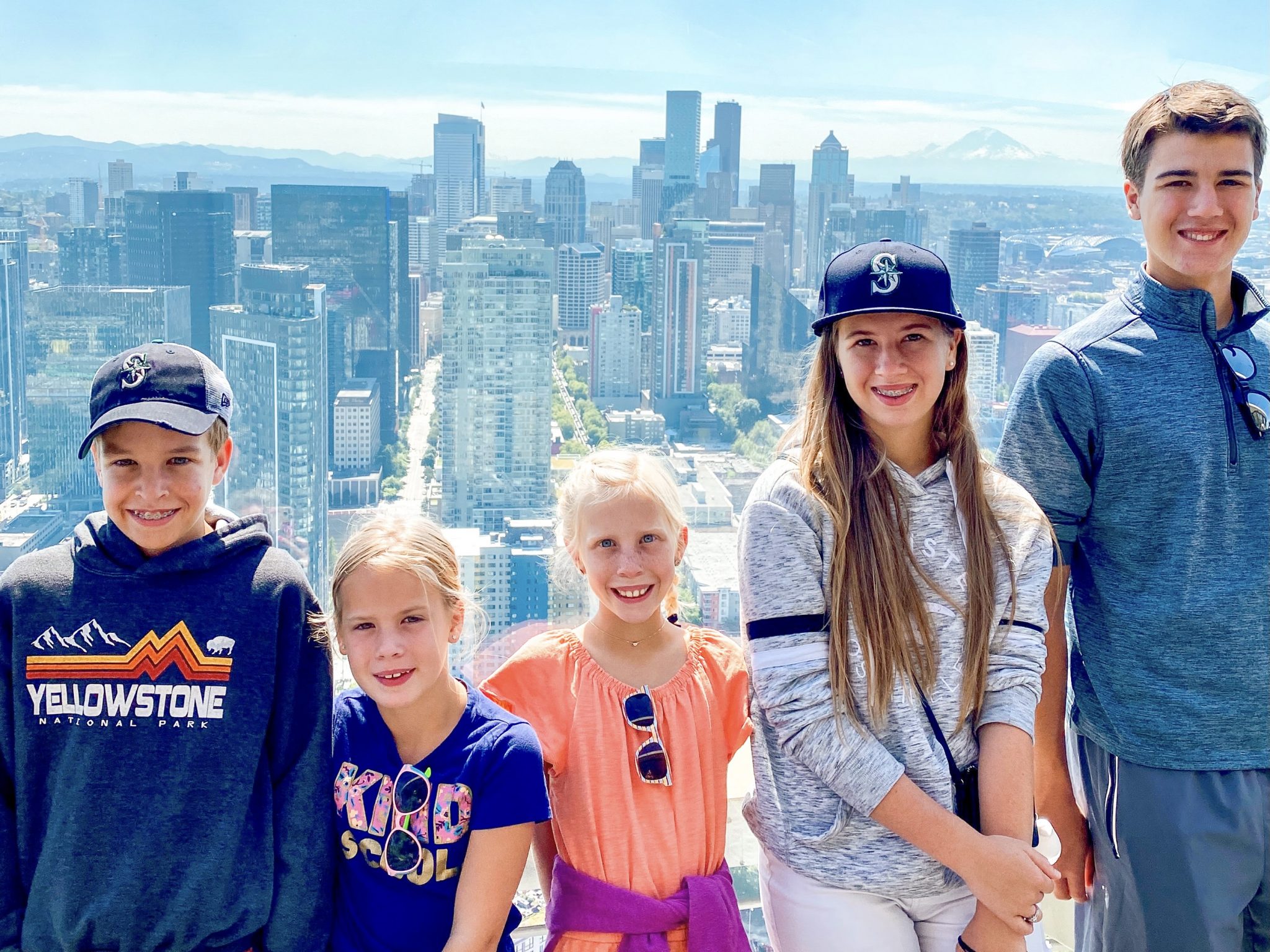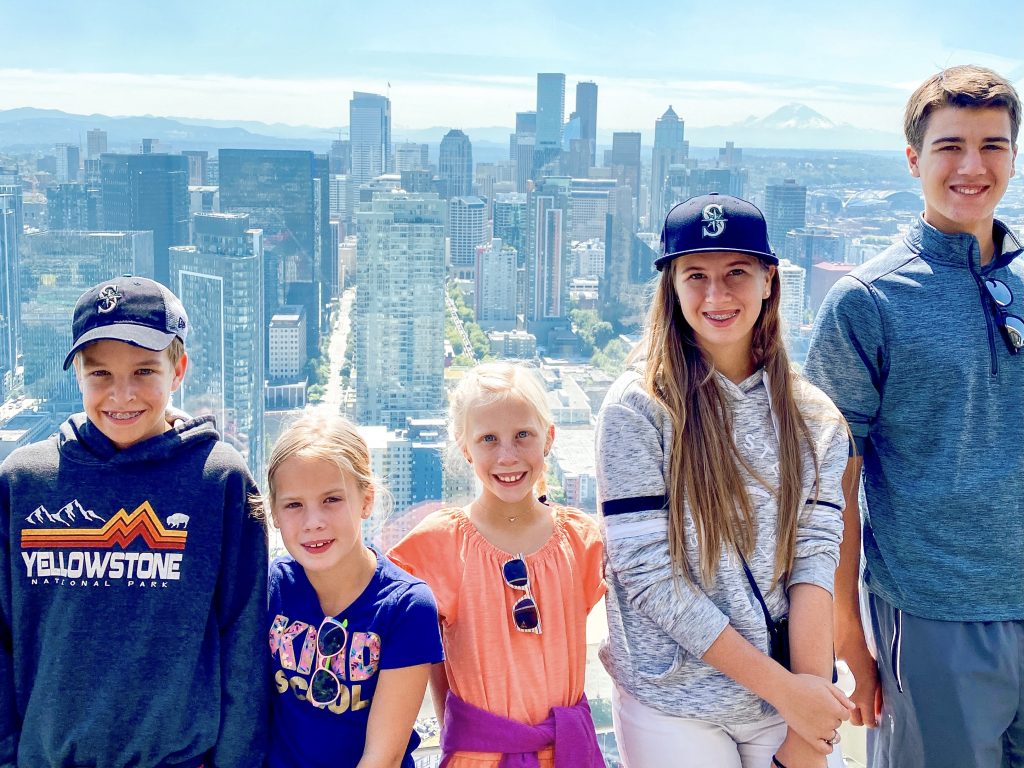 Day 3:
Take in a Mariners game or Sounders soccer game, Do a Seattle Underground Tour, enjoy the Fairmont Olympic indoor atrium pool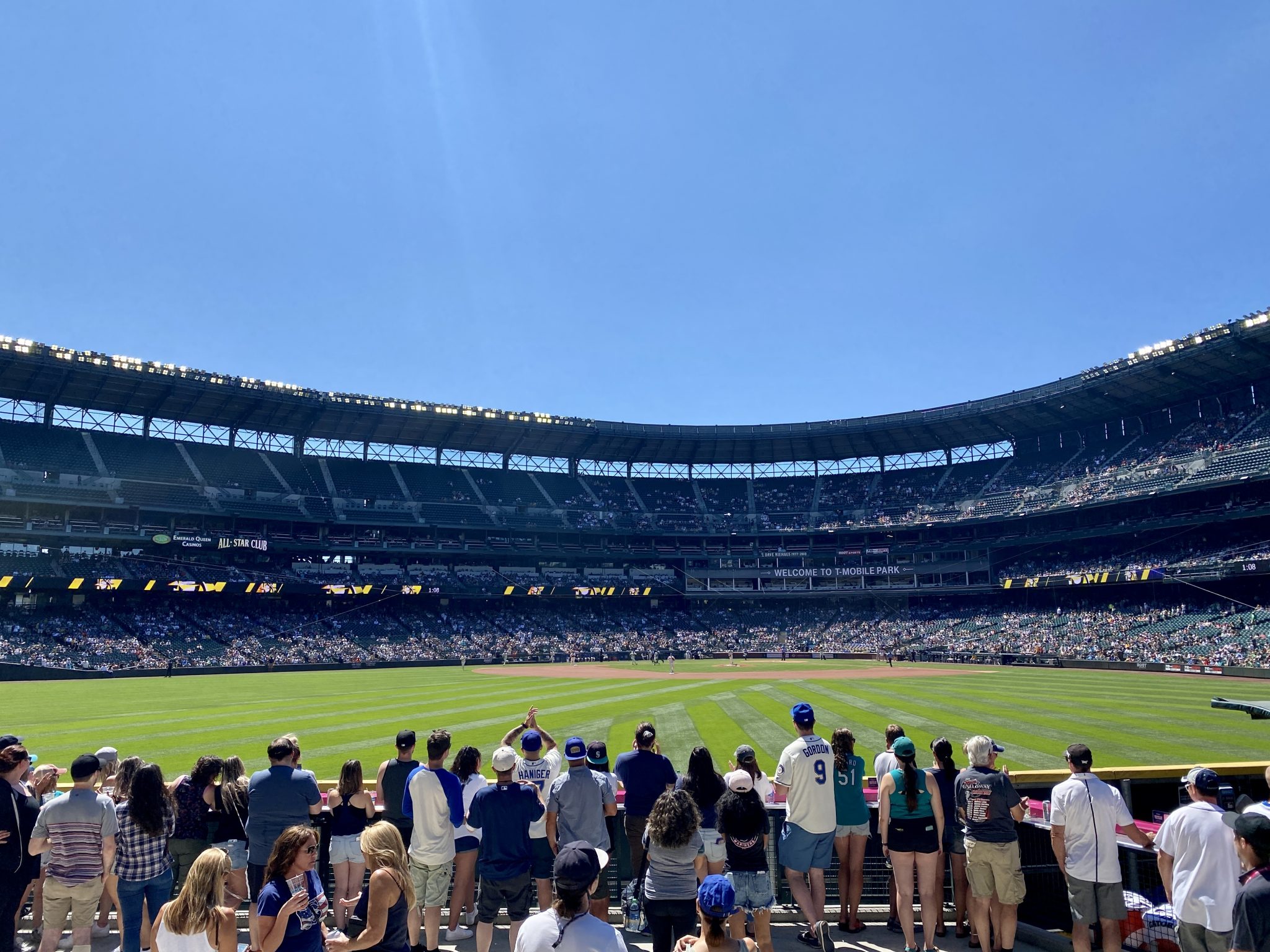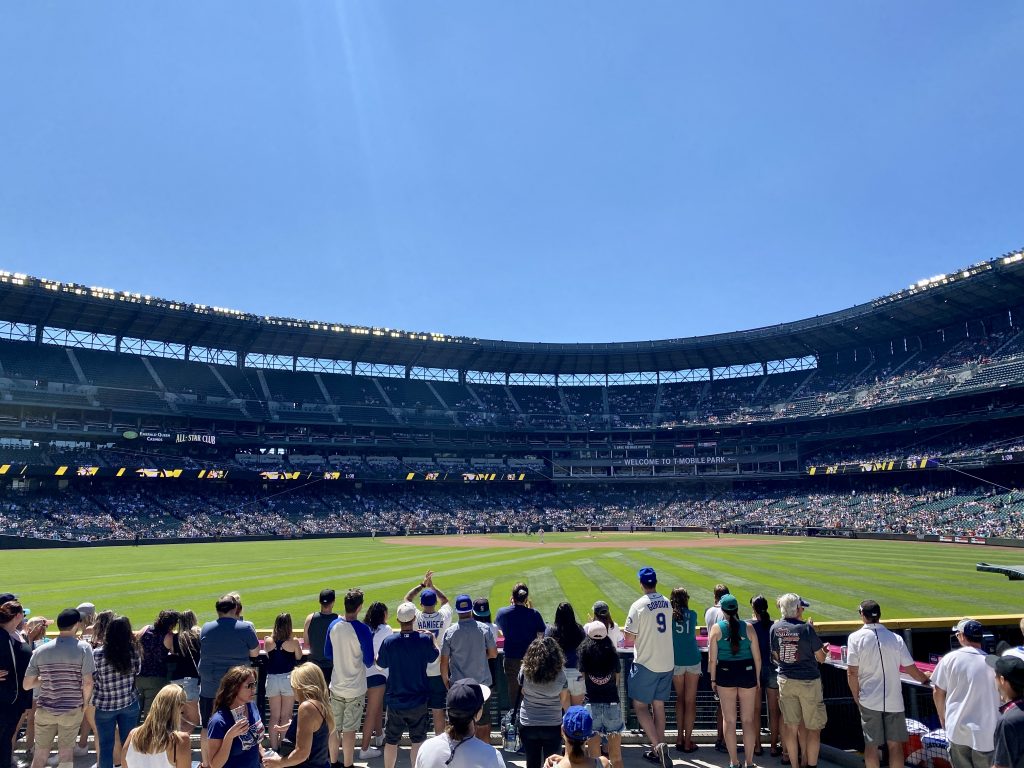 If You Have More Time
If you have any extra time, here are some of my other favorite things to do:
Reenact Grey's Anatomy and pretend you're Meredith Grey on the Bainbridge Ferry. Thanks to the website My Perfect Itinerary for sharing all the best Grey's Anatomy locations! Although we only did the Ferry, this website has all the best locations from the show. If you take the Bainbridge Ferry, be sure to spend some time on the Island. We had a lovely day walking around, shopping, and getting food. No need for a car to visit the little town of Bainbridge!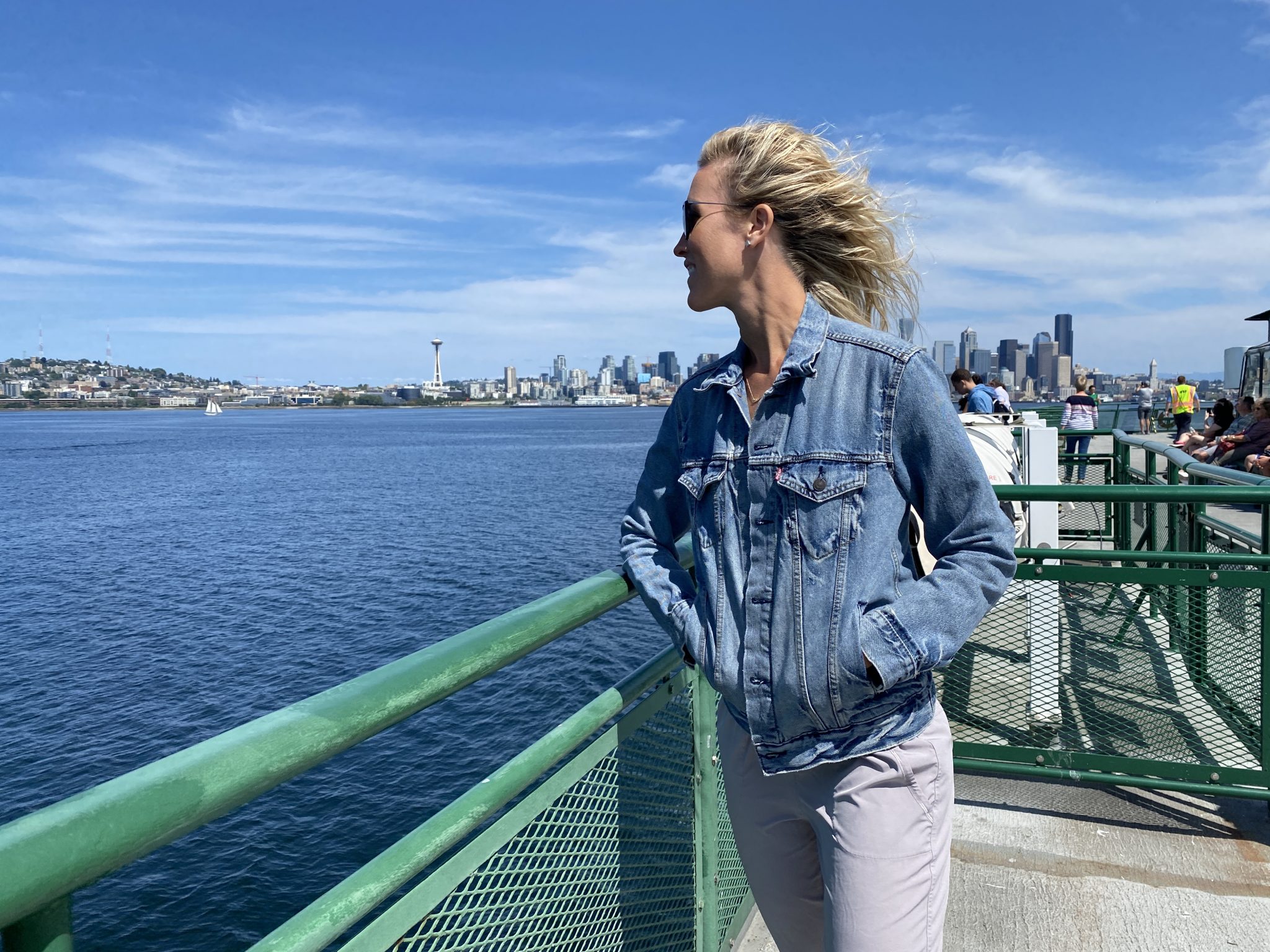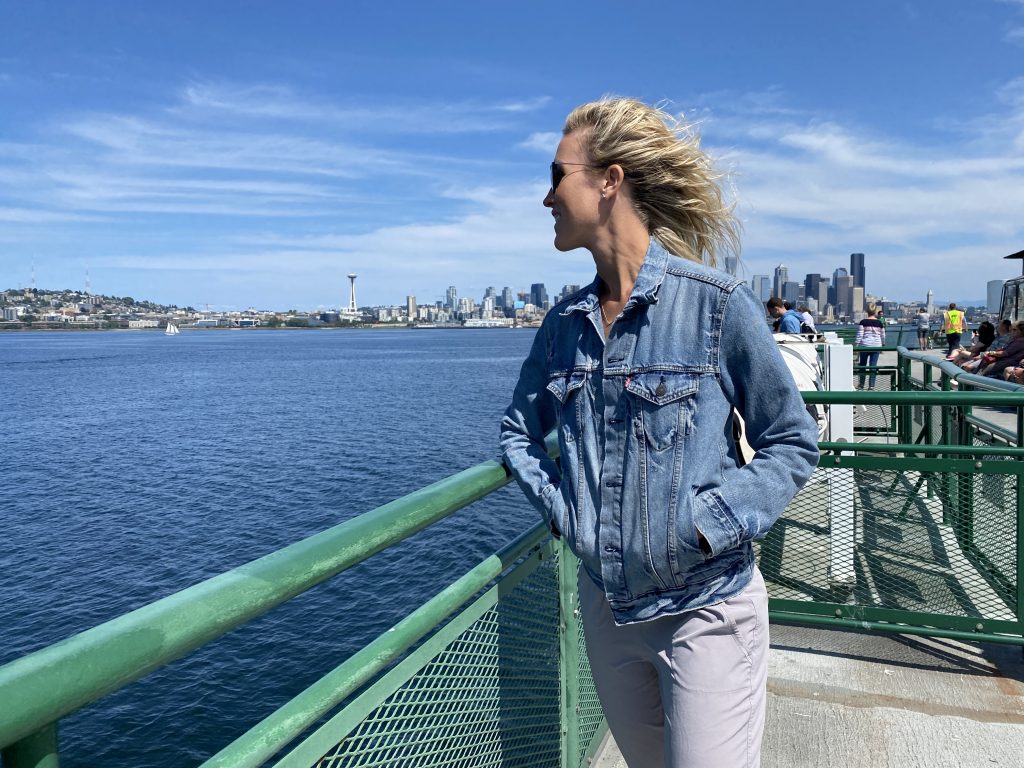 If you like history and have any interest in flight, be sure to visit the Museum of Flight! You could easily spend a whole day in this museum and not see everything. You can tour the Concorde, Air Force One, and so many more. We were so impressed with this museum and would definitely go back if we visit Seattle again.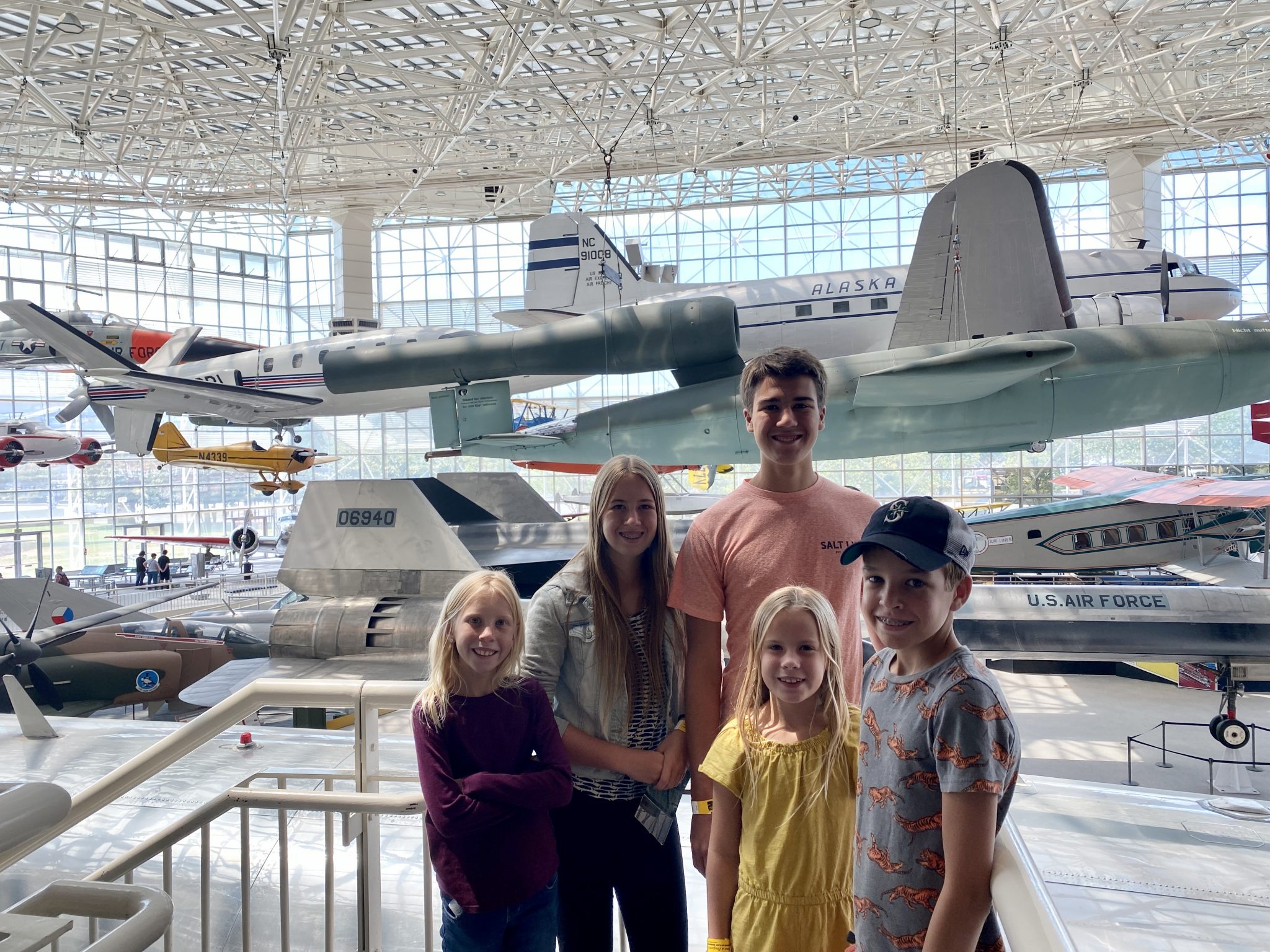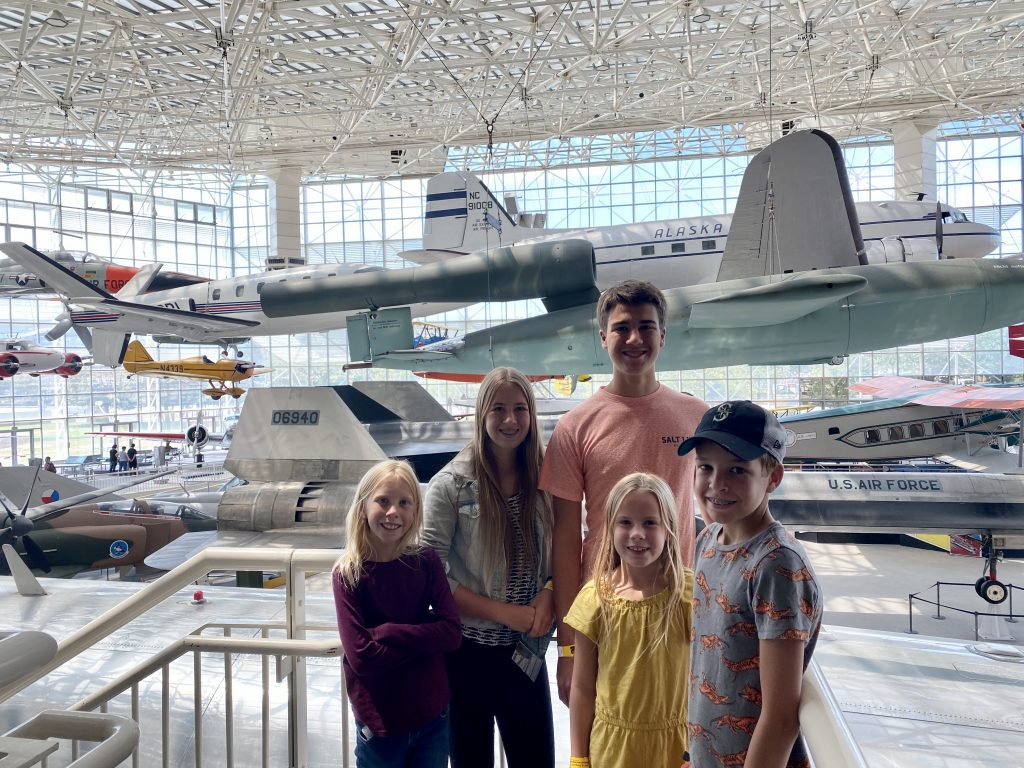 Do you like kitsch? If you're like me and answered yes, be sure to visit the Fremont Troll! This is a little outside of downtown Seattle, so it would be difficult to walk there. We visited the troll on our way out of town, after we got our rental car.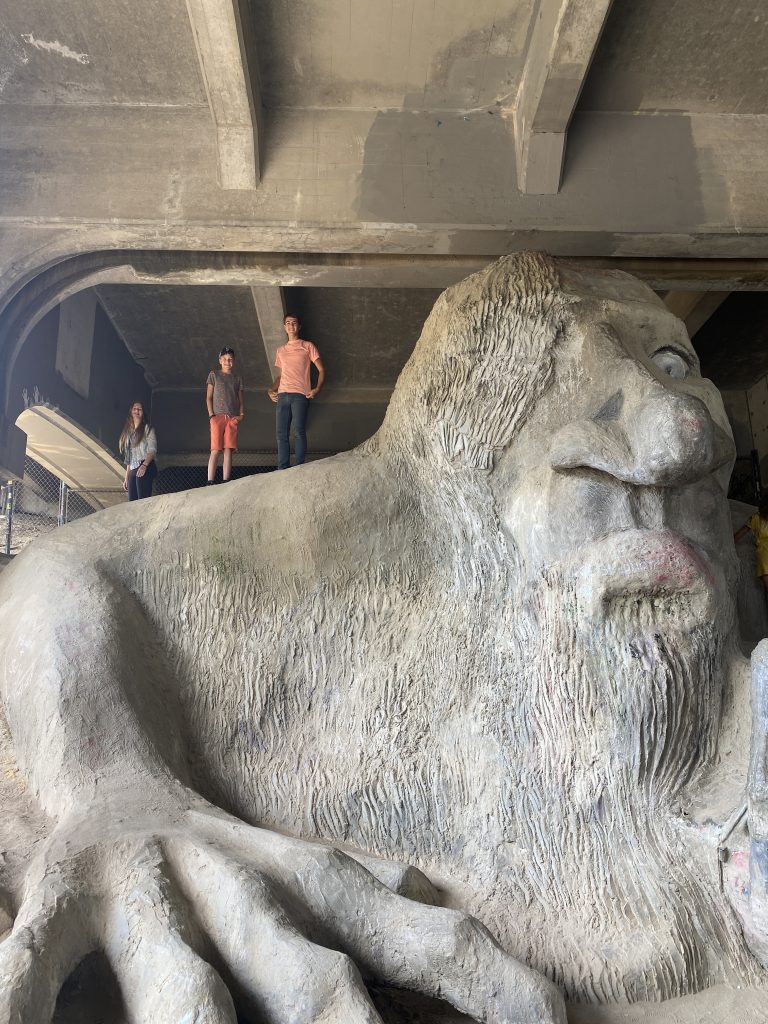 In addition, Seattle was our starting point to exploring the 3 National Parks in Washington. So if you have even MORE time, then I highly recommend exploring nature as well. Be sure to stay tuned for more information on those journeys and adventures!
Is Seattle with Kids Safe?
This is a question I've gotten a lot and is definitely something that I thought about before visiting. Seattle is a major metropolis. Like all major cities, it has it's pros and cons. Are there homeless people? Definitely. But I haven't been to a major city that didn't. We walked everywhere we went during our stay in Seattle, and we did not feel unsafe. We had our five kids, ages 8 through 16. But we did see some things that we weren't used to seeing, and we did make kids hold hands sometimes. But in general, we felt fine with walking from morning until 8 or 9 pm.
As I often say, just take the trip. Make the memories. There will be bumps in the road and kids may have meltdowns. But even those times are the ties that bind your family together. You'll think back on the best of times and the worst of times for years to come. Have fun!
You may also like:
Blue Ridge Georgia Hiking Guide for Families
You May Also Like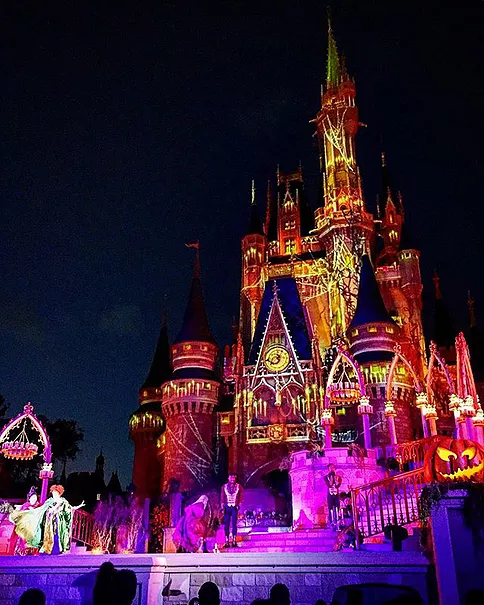 October 4, 2017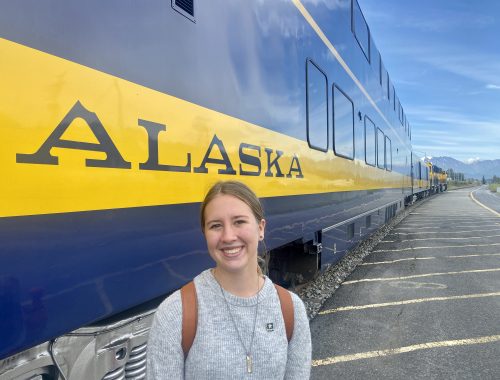 September 17, 2022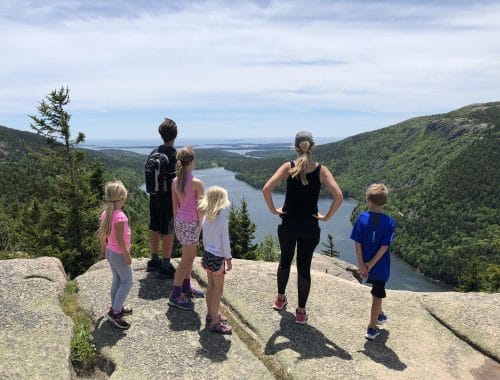 January 16, 2020