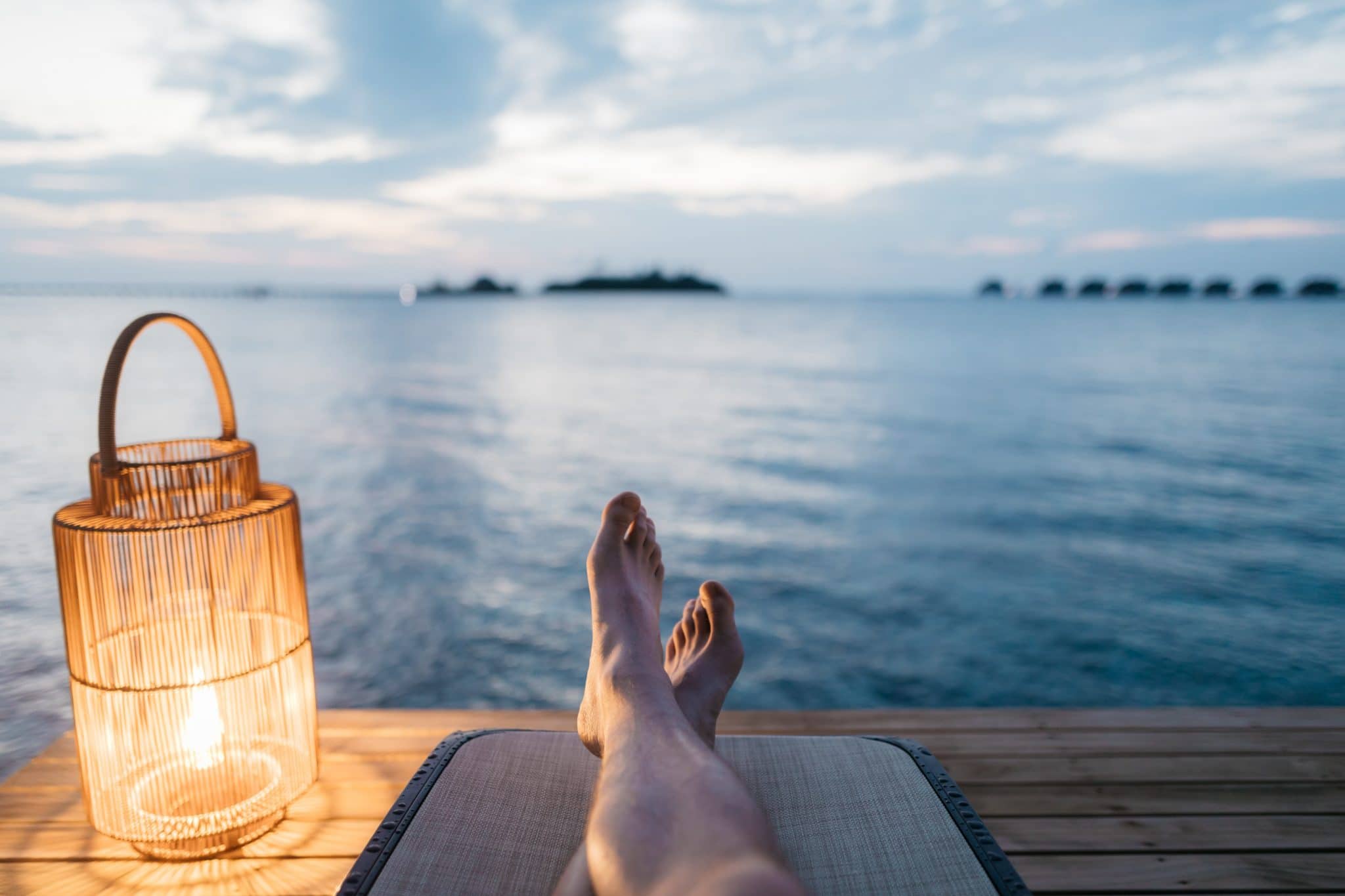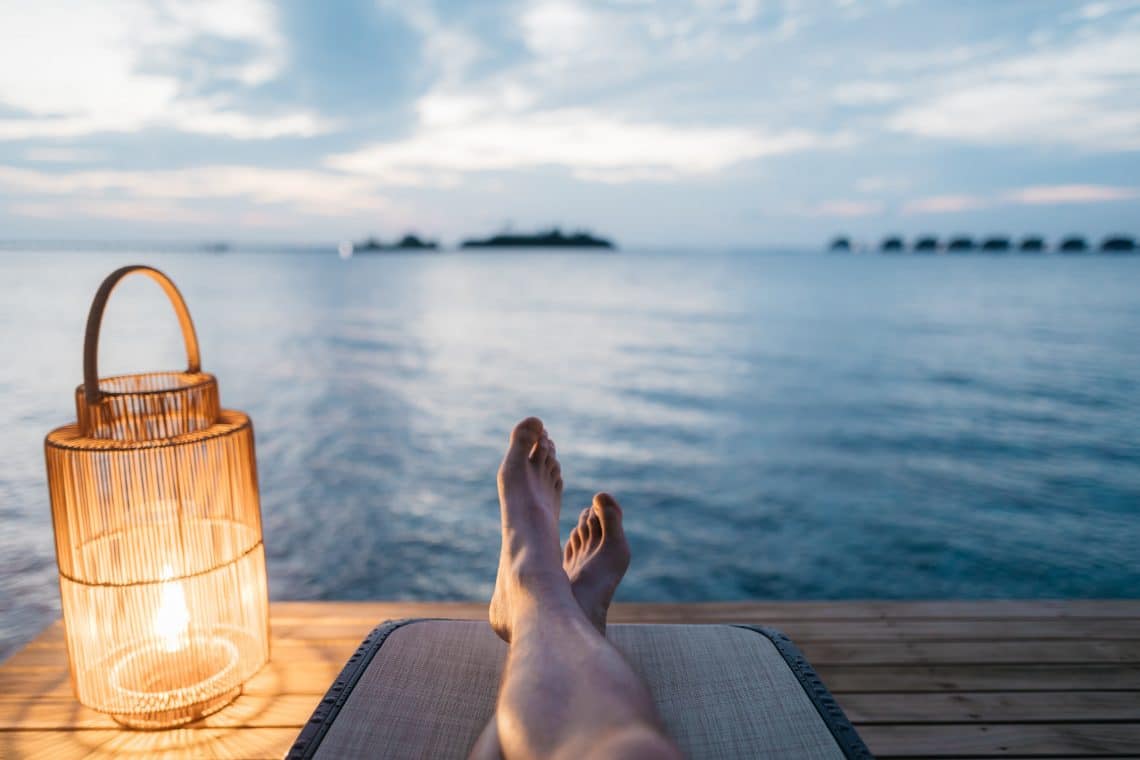 Home Exchange Explained: How to Vacation for FREE!
March 25, 2022
Sharing is caring!
How can you vacation for FREE with a Home Exchange?
Thank you to my sister, Holly, for contributing this detailed explanation of a Home Exchange!
Our family has chosen, for the last three years, to travel almost exclusively by exchanging our home! Why travel via home exchange? For us, it allows our family the flexibility to choose from a wide variety of destinations, home styles, length of trip, and season – all virtually for free! Think "The Holiday", where Kate Winslet and Cameron Diaz exchange homes for Christmas, but in real life! It can feel a little overwhelming and unusual at first, so here I'll attempt to answer the most common questions people have about the whole process, start to finish.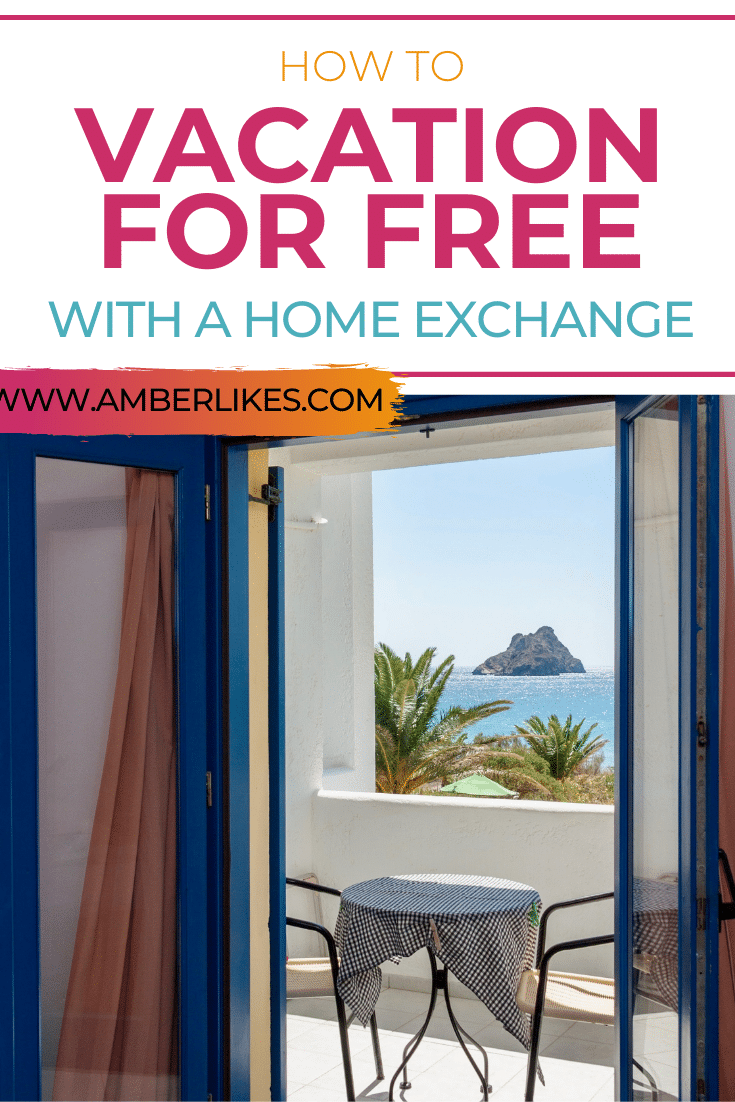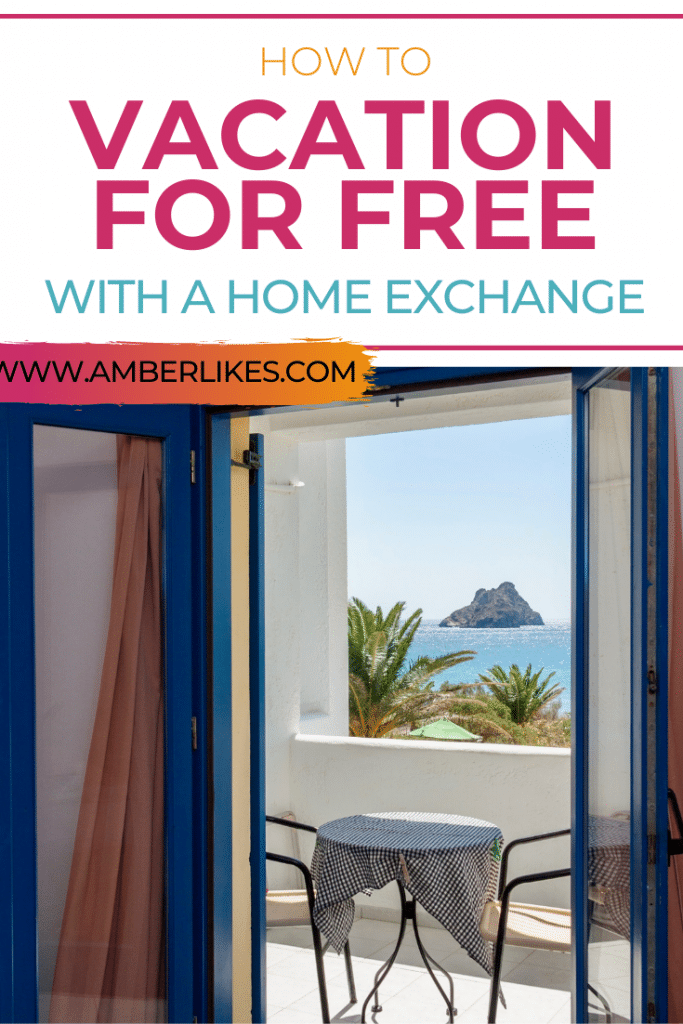 What does it mean to exchange your home?
It's about as straightforward as it sounds. It's the idea of swapping homes with other homeowners. There are two types of exchanges – simultaneous and non-simultaneous.
Examples will probably be helpful:
Simultaneous exchanges mean you directly swap homes with another host. We have directly exchanged with partners from Brooklyn and Washington, D.C. They are interested in coming to our home, and the timing works out to do a direct swap at the same time.
Our first exchange, however, was non-simultaneous. This was with a family in Montreal. They hosted us, while they were away in Italy being hosted by another family, and on and on up the line. At the same time, our home was hosting an Israeli family from Miami. In that case, we used "points" (the Home Exchange form of currency) to book the Montreal home, and then earned them right back by the family staying in our Pennsylvania home.
There is also a way to non-simultaneously directly swap homes with another family, meaning that two families exchange houses, just not at the same time. We always travel during Thanksgiving, for example, so maybe a family comes to our house, and we visit theirs three months later when they're out of town.
Who Is a Home Exchange Ideal For?
Our family started exchanging our home when we had three young kids and one income – meaning that there wasn't much money left over for discretionary spending (i.e. traveling). We owned our home, though renters or co-ops work too! (Just make sure to check with any HOA or building rules in advance.)
It is also a great way for families to travel. We're a family of five, so hotels are not a great option for us. One, there's the cost of the room(s), then there's three meals a day eating out. If you can stay in a home instead, there's usually plenty of room for all five of us, plus play space for lazy days at home, work space for my husband who works remotely, yoga space for me, classroom space for school, free parking, and a full kitchen.
Working professionals or retirees would find home exchanging an ideal way to travel. There are many exchangers who prefer to swap for weeks or months at a time. Members frequently post looking for multi-month exchangers, or opening their home for that long while they're away. It's not unheard-of for families to travel for a year at a time! 
What Kinds of Costs Are Associated with Exchanging Your Home?
When we began swapping our home three-plus years ago, there weren't many reliable options out there. Nowadays, there are actually a number to choose from.
HomeExchange: $175/year
People Like Us: $95 / 1 year, $225 / 3 years
Love Home Swap: prices range from $132/year to $180/year, depending on perks
ThirdHome, exclusively for luxury secondary vacation homes: $295/year, plus $496-1395 per rental, plus a one-time $2500 activation fee.
We currently host on HomeExchange, which has over 400,000 homes in over 187 countries, the most of any of these. It also has a great community on Facebook, where members can post questions, ask advice, and get live support from live admins. Their support team is very helpful, answering questions and helping with reservations 24/7. If you're interested in joining this community, click here for a sign-up bonus of 250 guest points!
How it Works
Basically, you fill out your personal information, validate your identity, post details and photos of your home, and voila! – you're ready to search for homes! You can search by many criteria, including dates of travel and location. There's also an option to reverse-search, or see who is interested in traveling to your area and might be open to a direct swap. You can filter by an almost-endless number of home features and amenities. Looking to travel to a waterfront property? Maybe one with a pool for the kids? Accessible for limited mobility? Pet-friendly? Off-street parking? Doorman and childcare available? Like I said – there are lots and LOTS of features.
Now you have a home you're interested in. Are your dates flexible? Check their calendar to see when they know their home will be available, for either a points-exchange or direct exchange. If you have a fixed date of travel, but it's not a listed date, that doesn't mean it won't work. Contact them via the app with a well-written, personal introduction and inquiry.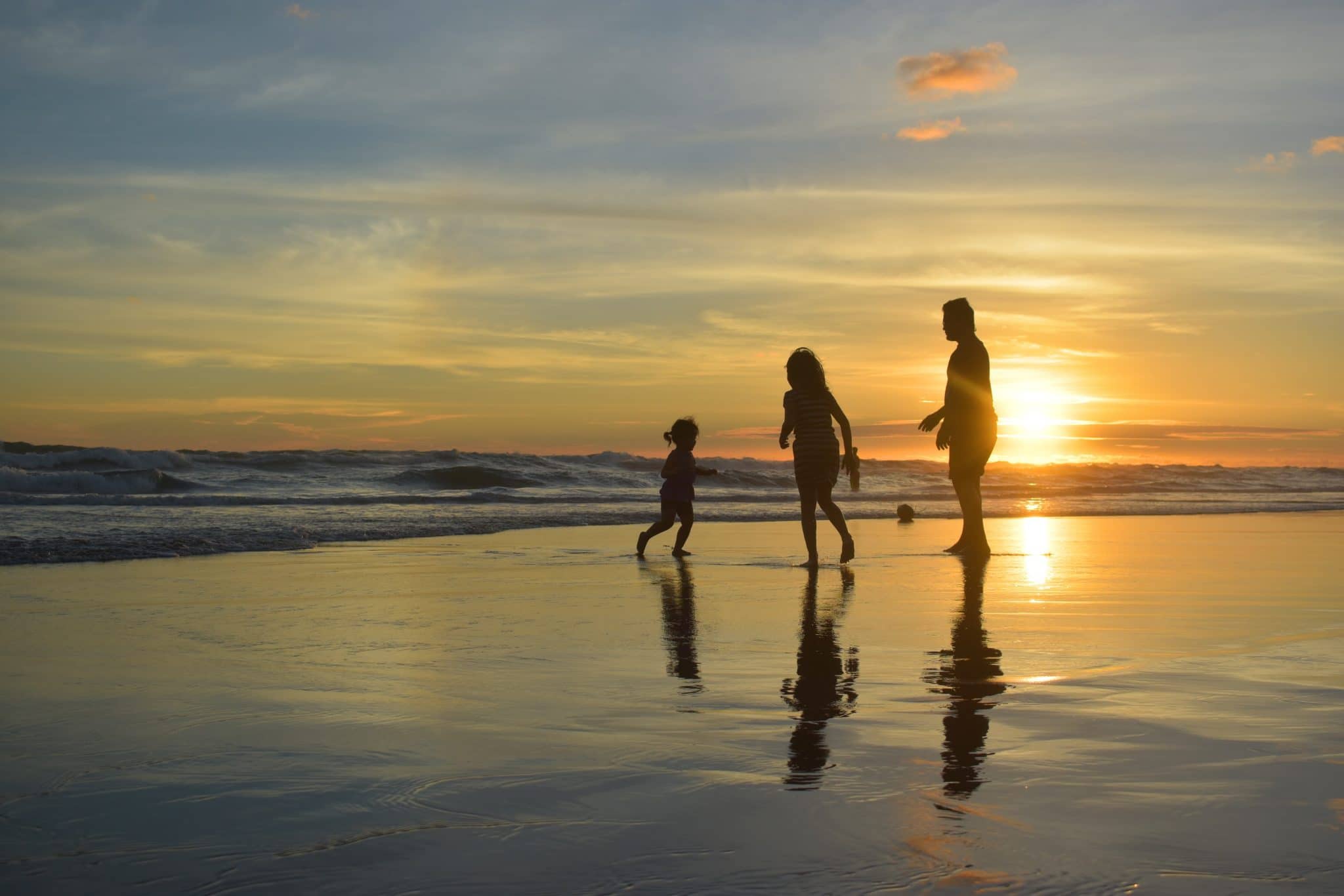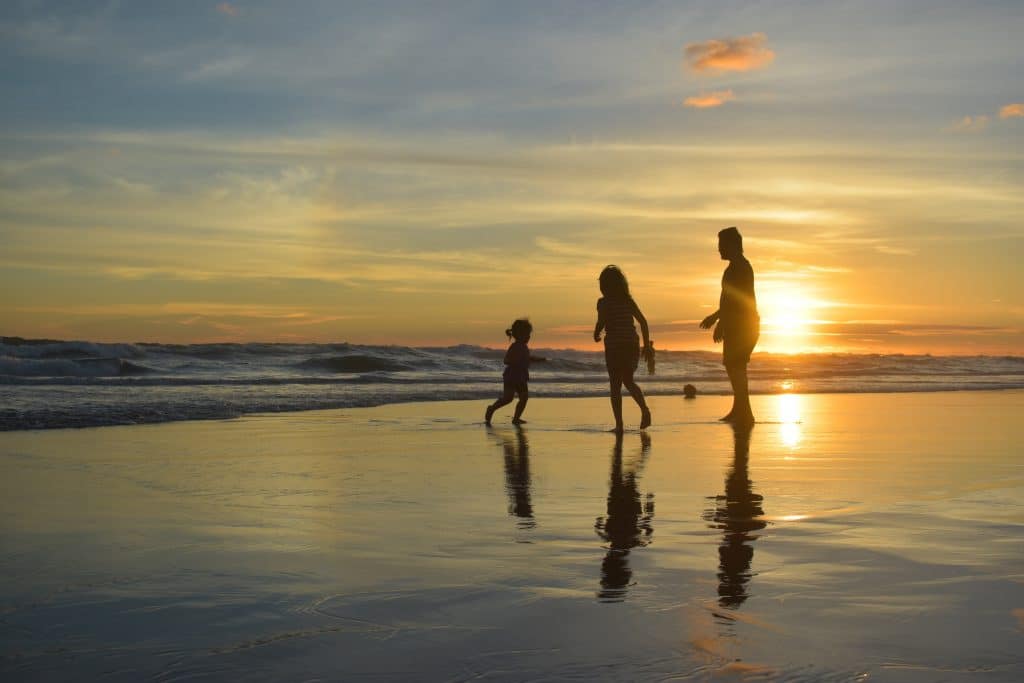 How to Get Started
Sites will have you create an account – this part is usually totally free! There is also a verification process to ensure that you live where you say you live, and are who you say you are. This also gives other members of the community peace of mind for safety reasons.
Start filling out your profile and taking photos! You're basically "selling" your house, so think about how tidy it is, make sure it's brightly lit ideally with natural lighting, and try to highlight the best, coziest, most unique aspects of YOUR house! Lots of profiles in cities will post a bunch of photos of nearby landmarks, but if someone is searching in your area, they probably already know about those. Searchers want to see why your house would be a good fit for their family!
Once you've got an account and home set up, make sure you update your house's calendar to reflect when you're available for exchanges. Guests can search based on dates, and it helps them to know whether to bother contacting you or not.
You're ready to search for an exchange! Home Exchange will give you some points for signing up to enable you to make your first request before actually hosting, and that'll be enough for a few nights. If you'd like extra to get you started, use my referral code holly-99b6d for an additional 250 points!
If you're wondering when you finally need to get out a credit card, it's not until you actually go to book your first exchange! Your membership is good for an entire year, so go ahead and get all set up and have a look around before paying to make sure you get as much time as possible out of your subscription!
How to Prepare for an Exchange
This is where I needed the most help when I was starting out! What condition should my home be in for my arriving guests? Should it be rental-home perfect? My family of origin has done a lot of rental homes for our large family, and I tried to have my house up to those kinds of standards. I cleaned inside the garbage can, folks. INSIDE. Needless to say, that's fairly unrealistic, and I almost killed myself from exhaustion in trying to have a perfect house – while our family of five were still living in it AND packing to leave. And it wasn't necessary! The homes we are guests in are clean – vacuumed and tidy and ready for guests – but they're still homes. They're not spotless. They are lived in, after all!
We also try to leave some space for our guests. We clear off the bathroom sinks, leave some kitchen cupboard space, and clear some hangers for them in the closets. There are also fresh linens on the bed, empty garbage cans, and clean towels in each bathroom.
It's also a customary kindness to leave a small gift for our guests. We usually choose a locally-made wine, some snacks like instant popcorn, and maybe a small toy if there are small children coming.
Be ready with a guide to your house and the surrounding area too. Are there things about your house they should know? A plant watering guide? Where are the breakers? What do you want them to do in preparation for leaving? Also, what are some of your favorite restaurants nearby? Hiking spots? Where do you buy groceries? Take a walk? What specific attractions should they not miss when visiting your hometown? Try to anticipate the questions they'll have when they're settling into your home and your hometown, and try to make their adjustment as easy as possible.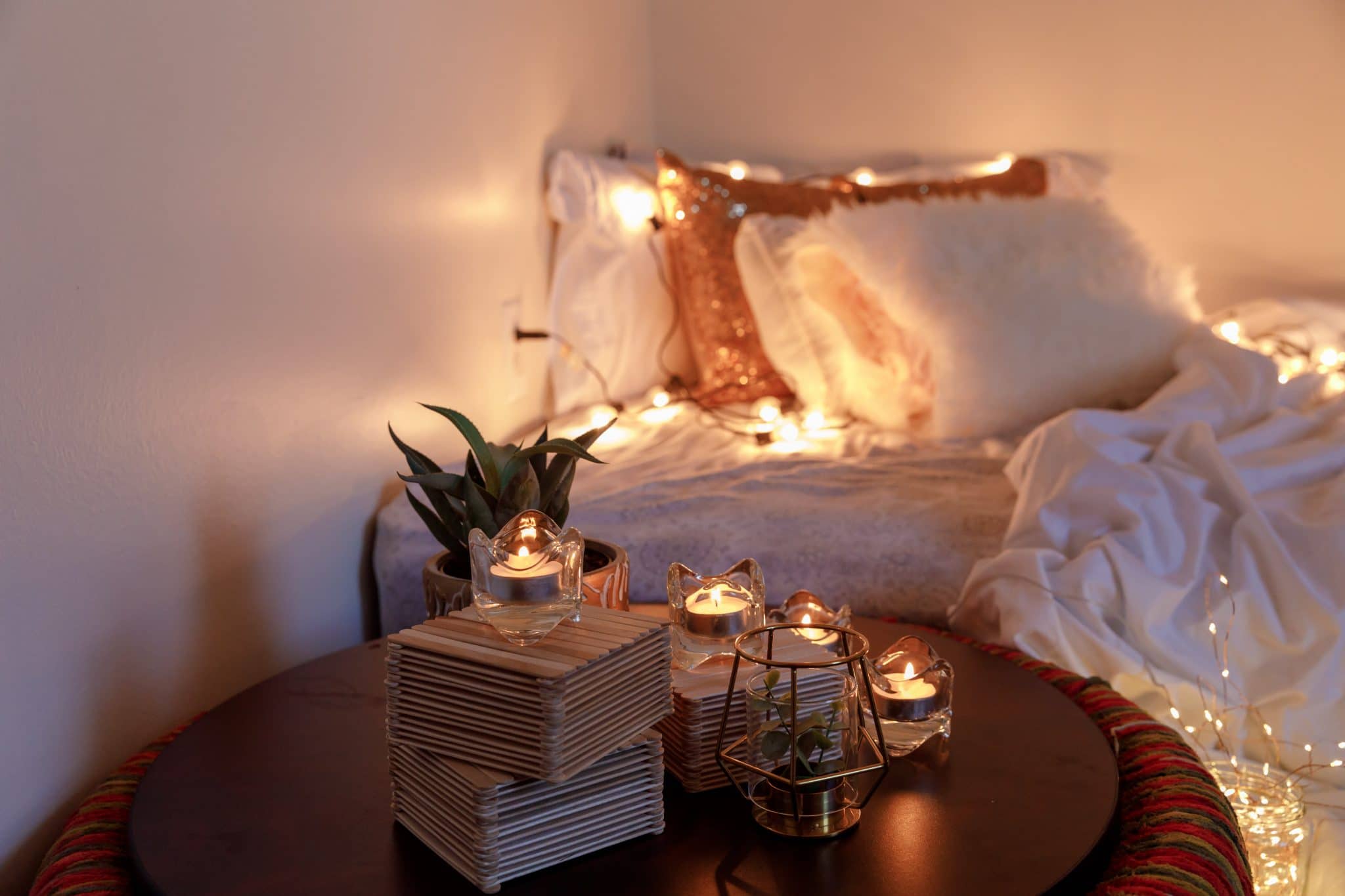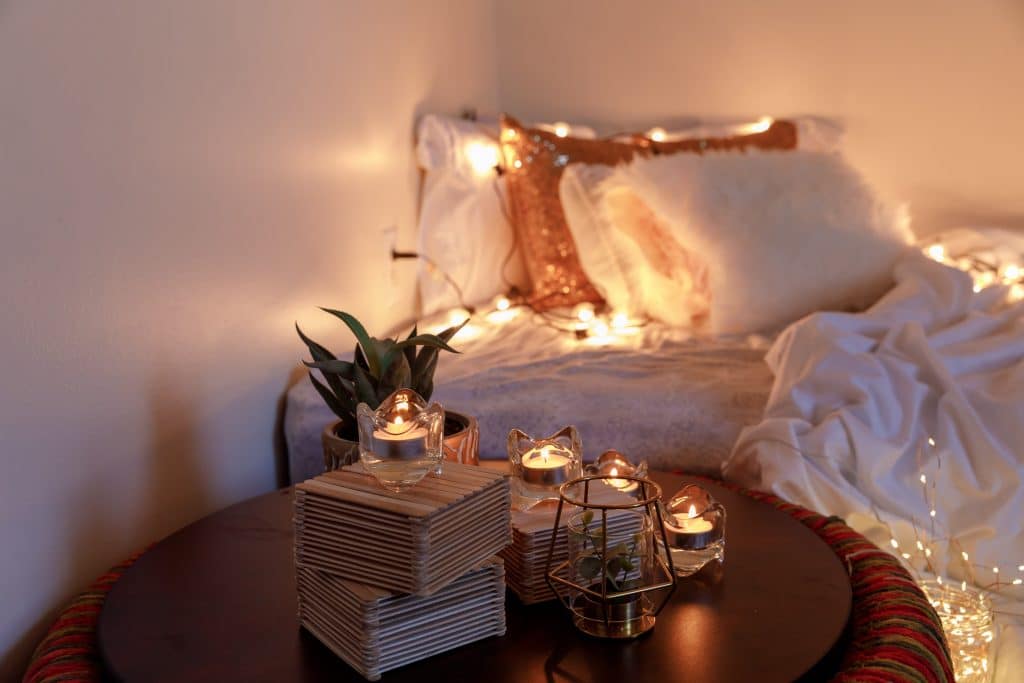 What Are My Safeguards Against the What-Ifs?
I can only speak for HomeExchange, but we have a lot of peace of mind due to their guarantees and liability coverage. If you show up at your home exchange and the house is not what the photos portrayed, or if your host cancels on you last-minute, HomeExchange will find you a suitable exchange in the same area, or will pay (up to a certain amount) for hotel accommodations if a home can't be found.
What about theft or damages to your home? A deposit is held for the duration of the stay, and damages come out of that amount, with necessary proof. There is also insurance coverage of up to $1,000,000 that is included with your membership.
There are also ratings! We had substandard guests stay in our home one summer. There was nothing claimable, but we were deeply dissatisfied with the state of our home, and let it be known in their review. (Side note: read reviews before agreeing to an exchange!) That's extremely rare to have happen though. The nature of a home exchange system is that no one is a consumer. Every member is a host as well as a guest. We have all trusted our homes to each other, and truly feel like guests when we stay in another home.
Be a Good Member of the Community!
Above all else, members of home swapping communities enjoy being members of a community. We've had wonderful experiences interacting with all of our exchange partners, even the ones we were displeased with, because it is a group of like-minded people engaging in a trusting relationship with each other. If you have any questions, likely as not, someone else has had the same question and is ready to help. We often engage in conversation with exchange partners for a long time before actually finalizing anything.
Here are some suggestions that may come naturally, but are good reminders of good exchange etiquette:
Read the home description before contacting. People often put date or location limitations, guest preferences, etc in their description to keep from getting irrelevant inquiries. Be respectful and read all their information before wasting their or your time by contacting a house that's not a good match.
Be patient, and prompt – sometimes it takes a while to get a response from someone. It's not unusual to contact dozens of properties before finding a match. Be understanding, but also try to be prompt in your own responses (and know that you get less traffic if you let your response rate dip too low).
Leave the house better than you found it! I always travel with a few of my own favorite cleaning cloths, so that I know that, if nothing else, we're ready for small spills and basic counter cleaning. It may be that they have a cleaning person, and they'll certainly let you know. If that's the case, still be sure that you're not leaving anything difficult for that person, who will undoubtedly tell the hosts. Be tidy, be courteous.
Discuss everything with your exchange partner! Do you want to invite friends over to join you? That's probably just fine – but tell the hosts! Do you prefer to have a cleaner come prepare your house for your return home? Tell them (and include in your description) that there's a cleaning fee.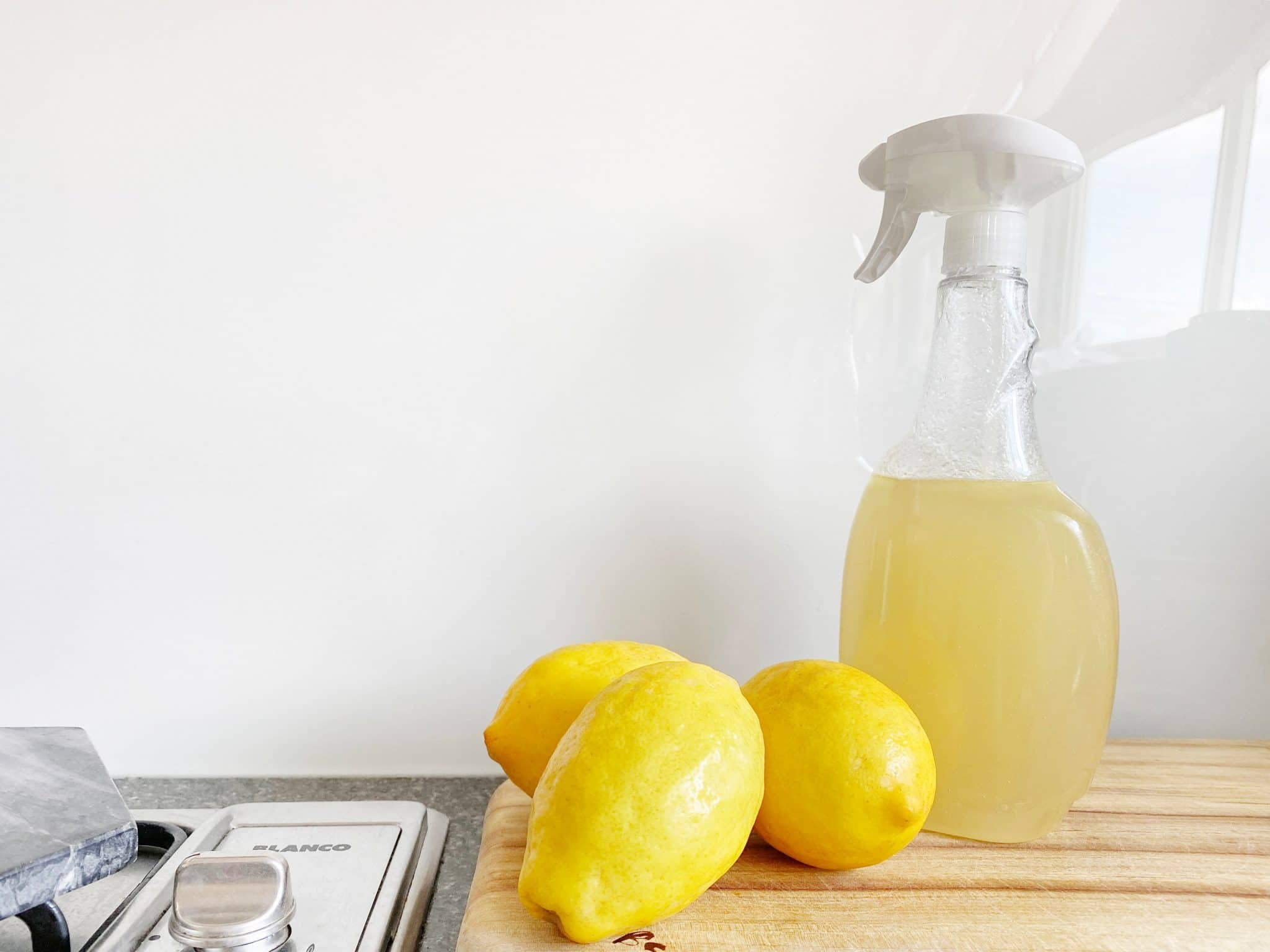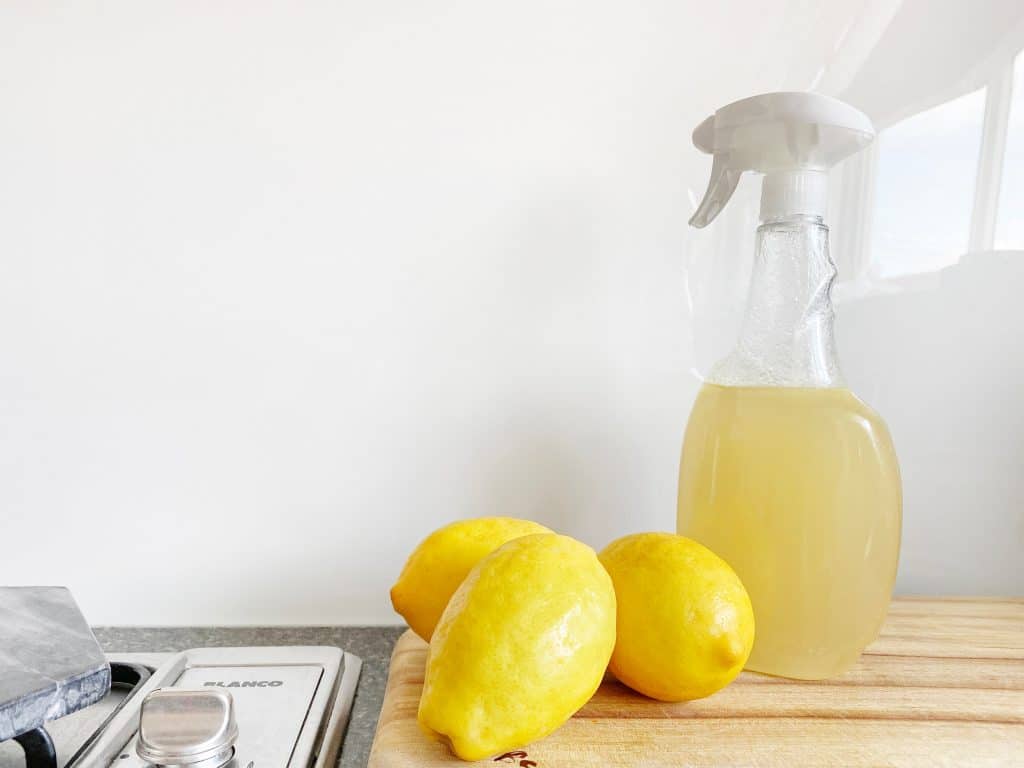 Frequently Asked Questions of a Home Exchange
What about valuables? – We don't have many valuables, but we put some things away that we prefer for personal use only. One of our kids sleeps with a giant Squishmallow that's nearly impossible to wash: we take it to our basement storage room for the duration of our guests' stay. Valuable jewelry? Delicate family heirlooms? Put it on a high shelf, back of a closet, etc, and guests get the hint. No one is digging around looking for a vase to break.
Does it creep you out that someone else is sleeping in your bed? It occurred to me before our first exchange. But we have clean sheets, a waterproof mattress cover, and a guest-dedicated comforter that we switch out, so no, not really. It's a fresh clean bed once we reclaim it.
What to expect when you leave a host home – We like to cover these bases in the exchange arrangement. We ask our guests to strip the linens, empty the garbages, clean the floors, and do basic bathroom sanitizing. That's also exactly what we do when we leave. Sometimes they don't even ask that much – but unless there's a cleaning person coming, imagine how you'd like to arrive home! I also like to try to leave it better in some way – get the crumbs behind the coffee pot, or scrub their baking sheet so that it shines a little brighter. Undoubtedly there will be something I overlook, so I try to make up for it in ways I notice!
Can we travel with kids? Pets? – Anything is possible! Home Exchange has a wide range of groups and communities you can be part of, and that allows for more specific searching. There are also so many search filters: four of the big ones are "Disabled access", "Smokers welcome", "Pets welcome", and "Children welcome".
Home Exchange might not be for everyone. But it's a wonderful option for many! Have questions? Ever tried it? Let us know in the comments!
You may also like:
You May Also Like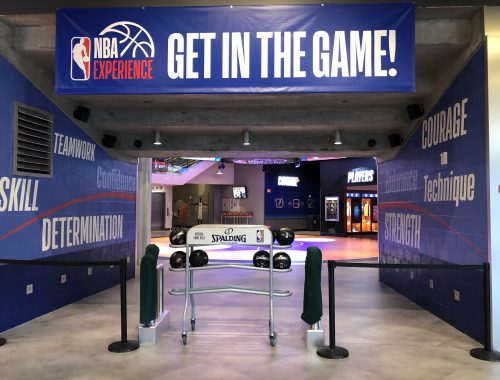 November 21, 2019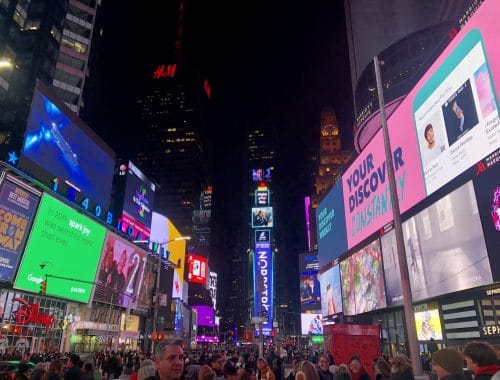 January 2, 2020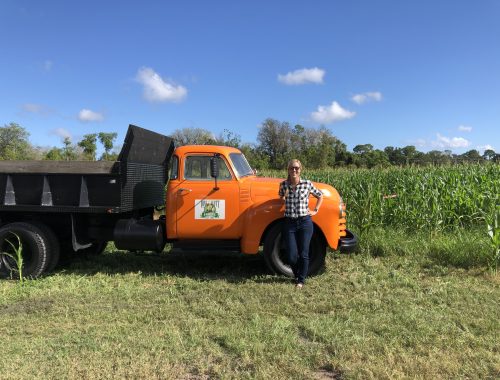 October 4, 2019