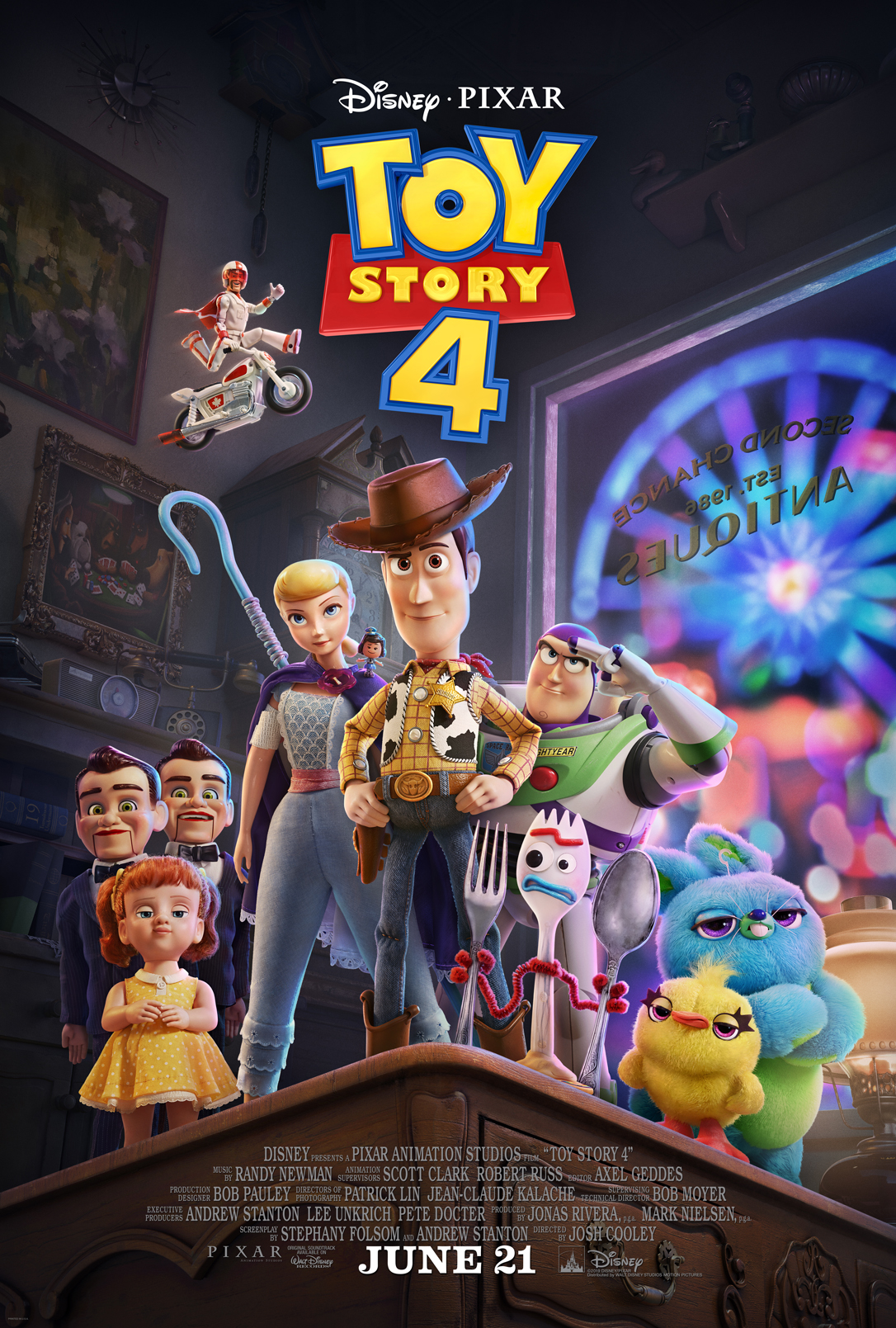 "Toy Story 4" Full Review: How Forky Helped Me Believe in Myself
June 13, 2019
Sharing is caring!
How do you summarize a generation's worth of toys? How do you say goodbye to characters that feel like family? In "Toy Story 4," it feels like the story of Woody, Buzz, Jessie, and Bo Peep has come to a close. I had the chance to attend an early screening of the movie with my 14 year old son and my wonderful friend Joyce. So without any spoilers, here is what you need to know. All of your questions are answered! I laughed; I cried; I squeezed my son's hand a little tighter while he sat next to me. It's the Toy Story you didn't know you needed, and can never forget.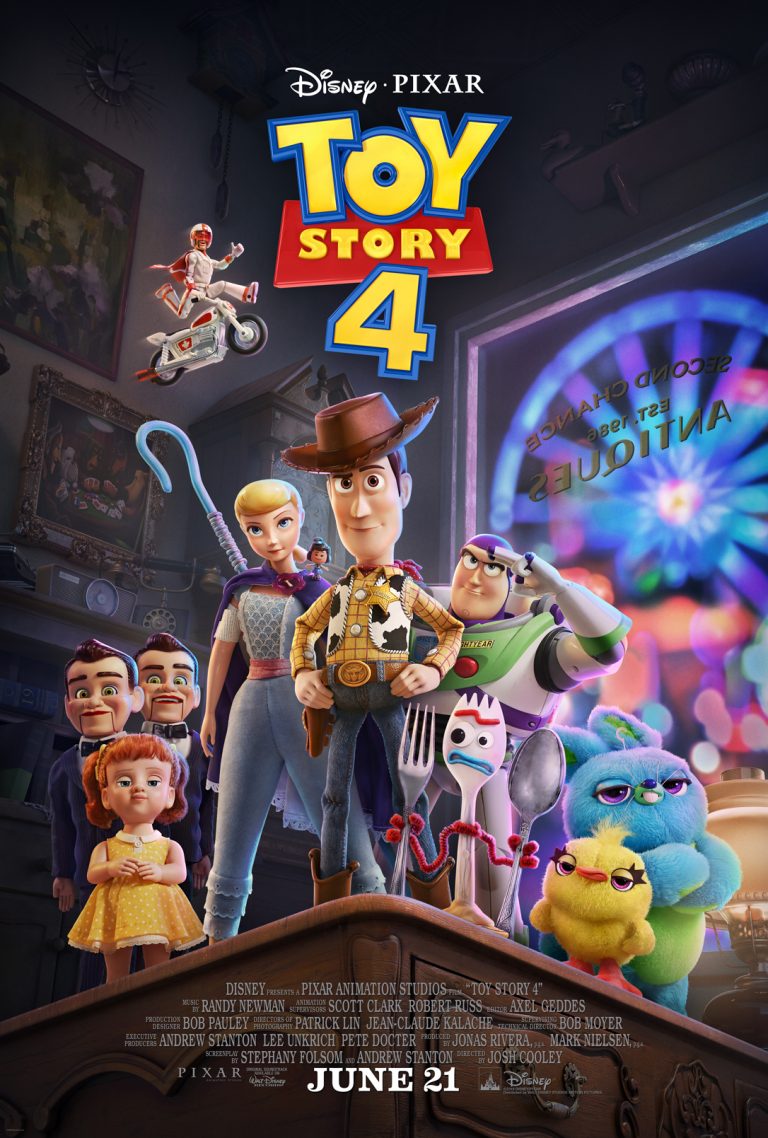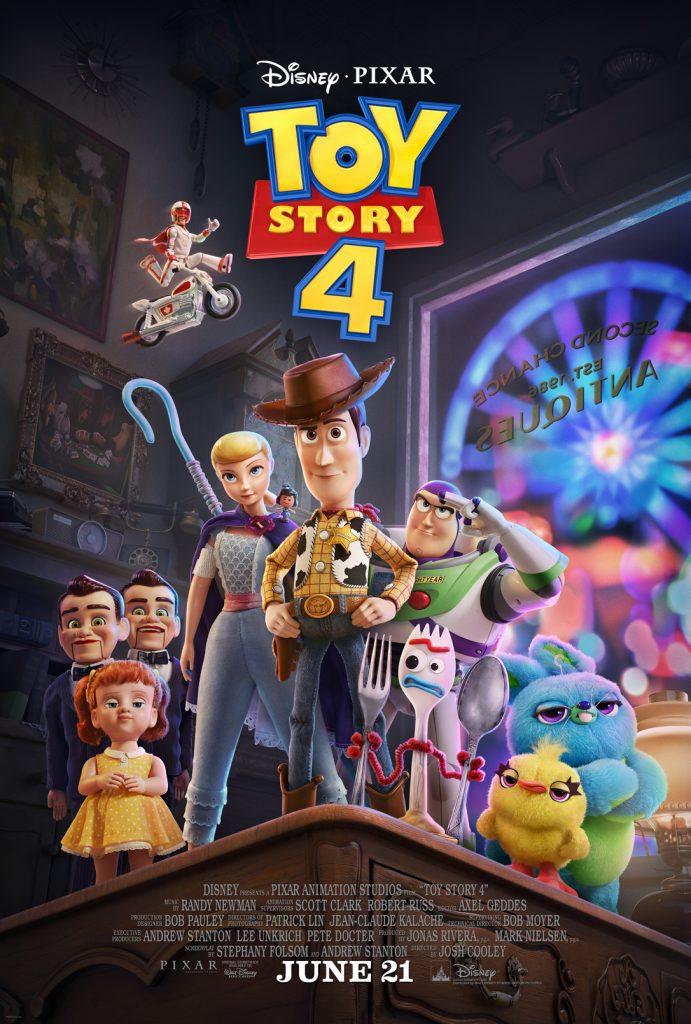 What's With All the New Toys?
When I first started learning about "Toy Story 4," I'll be honest, I was a little unsure about all of these new toys. Bo Peep has a new look?! Who is this Forky?! What about this Ducky and Bunny?! It felt like a lot of change, for a franchise that was pretty perfect to start. But after seeing the movie, how do I feel about all of these new characters? To put it simply, I'm in love.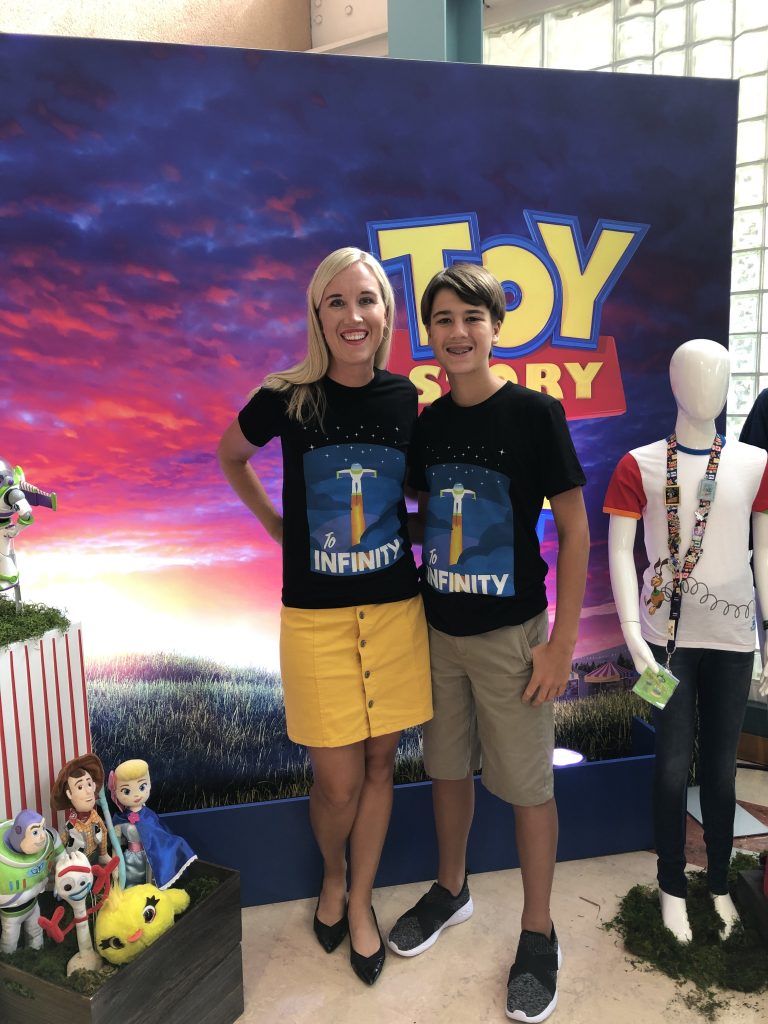 What Did Forky Teach Me about Myself?
Forky is a toy that Bonnie creates from found materials who just keeps thinking he's trash. There's a hilarious scene in "Toy Story 4" where Forky keeps jumping into the trash, and Woody keeps throwing him back out again. The audience roared with laughter! But on a deeper level, haven't we all felt like Forky? Bonnie loves Forky, and he's her new favorite toy. But he just can't believe it. Forky feel likes an imposter as a toy, and needs a lot of convincing to be able to truly feel Bonnie's love.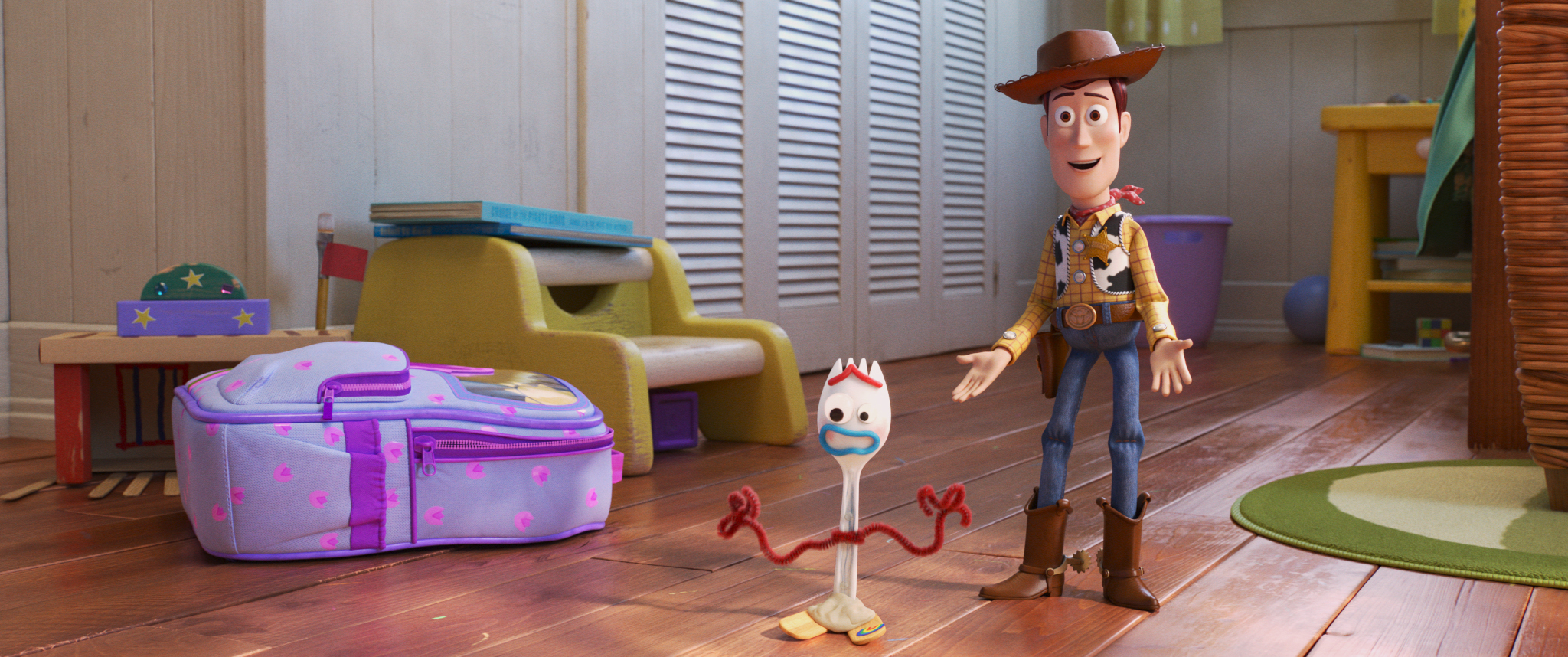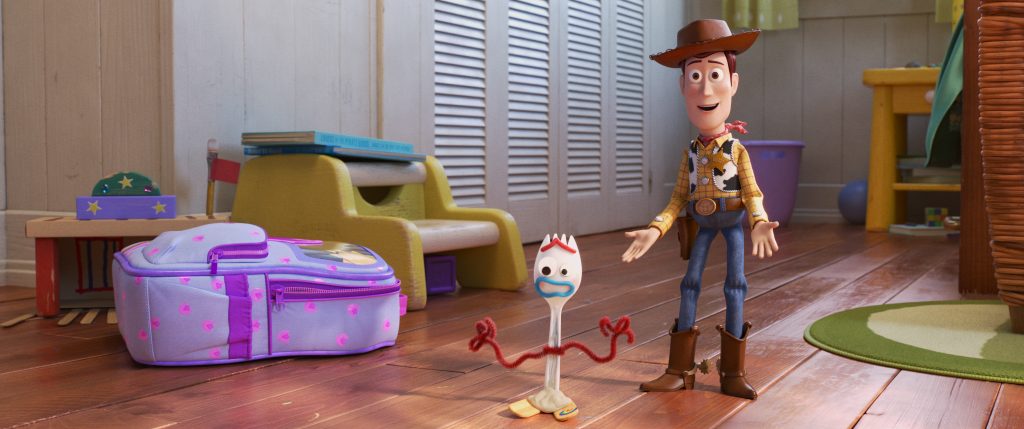 Not to get too deep in this movie review, but how often have you felt like an imposter in your life? How often do you just feel like trash? I know I've had several times lately when I just felt like I didn't belong. In a sea of toys, I felt like trash. The tenderness and love between Woody and Forky is beautiful. We all need a Woody in our lives to throw us back out of the trash 100 hundred times.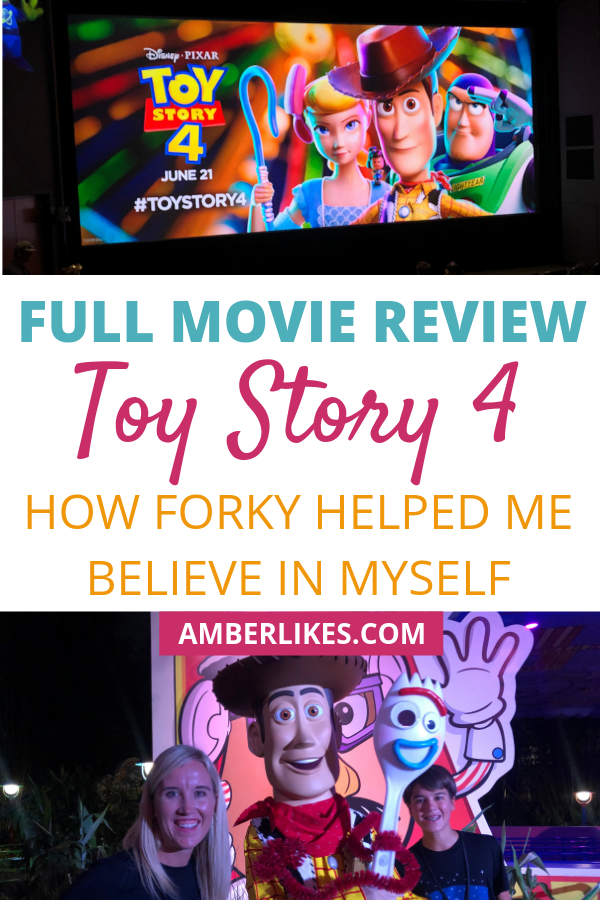 What's Going on With Bo Peep?
And how about Bo Peep? There's been a lot of talk about the change in her look. However, after seeing "Toy Story 4," this look is so perfect for her! Without giving away too much, Bo Peep has a whole new life and her costume change perfectly reflects that. She is a powerful, strong character who doesn't need saving. She is a wonderful role model for girls, and I'm sure my daughters will be saving the world with Bo Peep dolls in the very near future! It's so nice to see a strong female character who is also loving, kind, and real. It's amazing to see how Disney and Pixar created an amazing storyline around a previously minor character.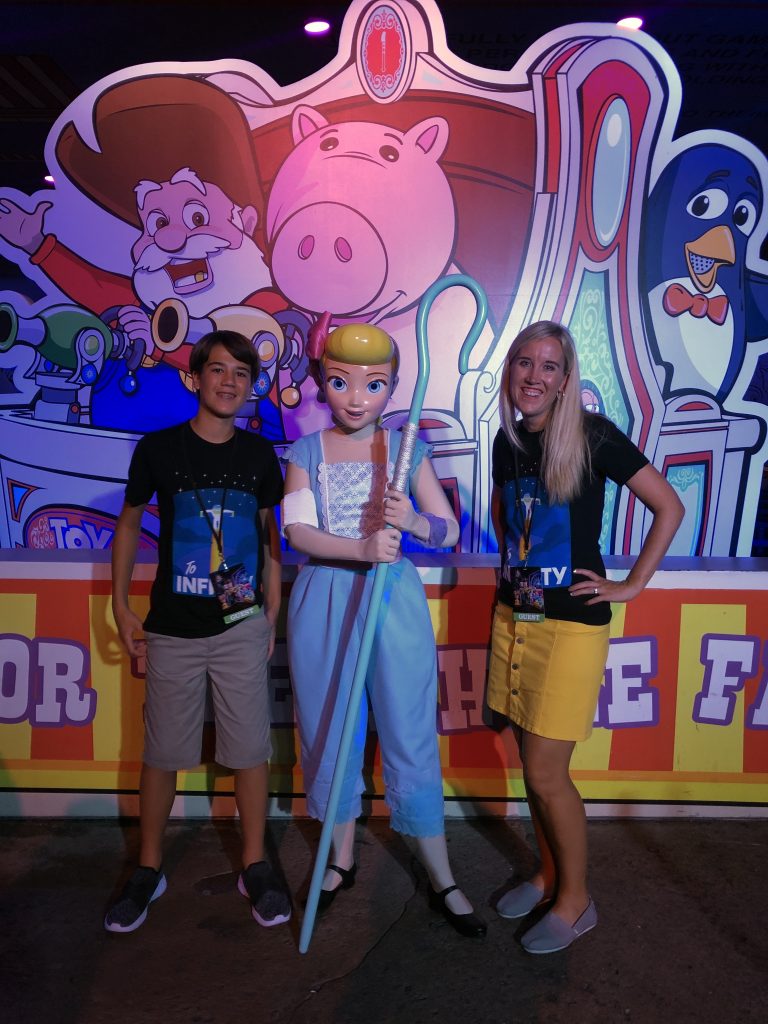 How Much Will I Cry?
I don't know about you, but in "Toy Story 3," I was a puddle on the floor when it was time to leave that theater. As a Mom, that movie was intensely emotional for me. It was almost too much for me and not entirely enjoyable to be honest. I was a little worried that same thing would happen in "Toy Story 4" and I would be incredibly embarrassed in this fancy Walt Disney World screening. I had several questions about this on social media as well.
However, I'm here to reassure you that while you most likely will cry, you will not be destroyed. "Toy Story 4" is a beautiful homage to all that's come before. It's heartfelt, and tears were definitely shed. But it's more of a sweet ending than one that feels like you need therapy afterwards. For me, it was the perfect ending and the perfect way to say goodbye to this franchise.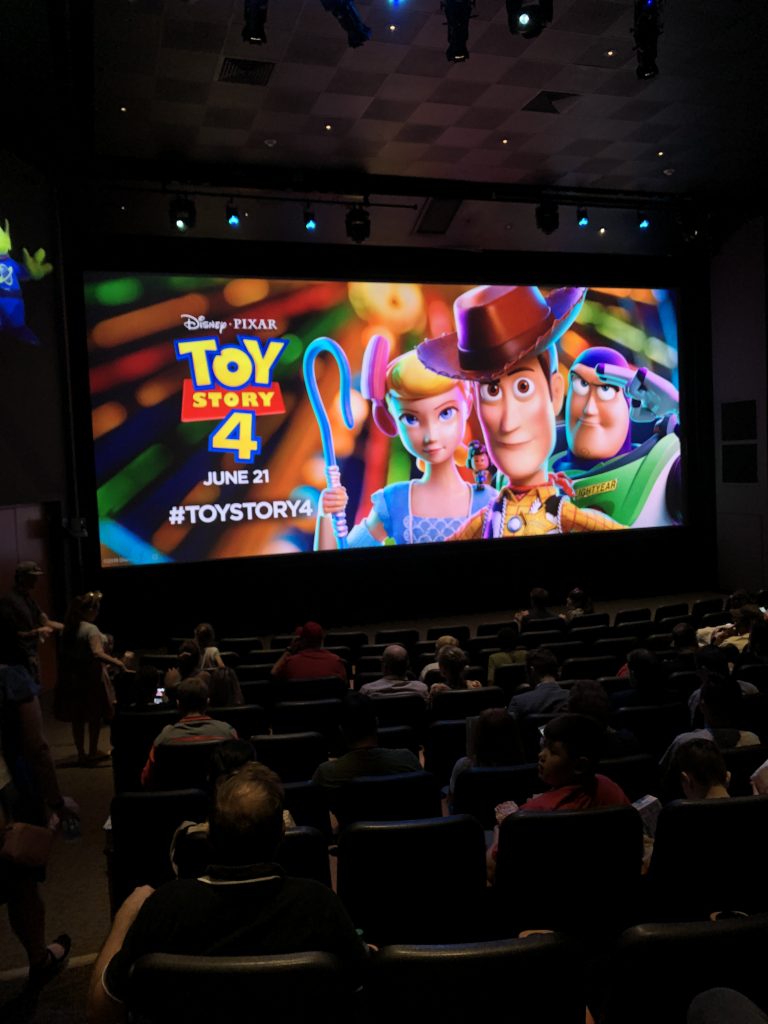 But Will I Laugh?
When I say that the theater was full of laughter during "Toy Story 4," I mean there was roaring, tear producing laughter! I was really pleasantly surprised by how funny this movie was, from beginning to end. The interactions between Woody and Forky, as I've mentioned, are just hilarious. And then of course, there's Ducky and Bunny, played by Keegan-Michael Key and Jordan Peele. These characters provide some much needed comic relief in some of the most emotional parts of the movie. For basically the entire movie, we were either laughing or crying.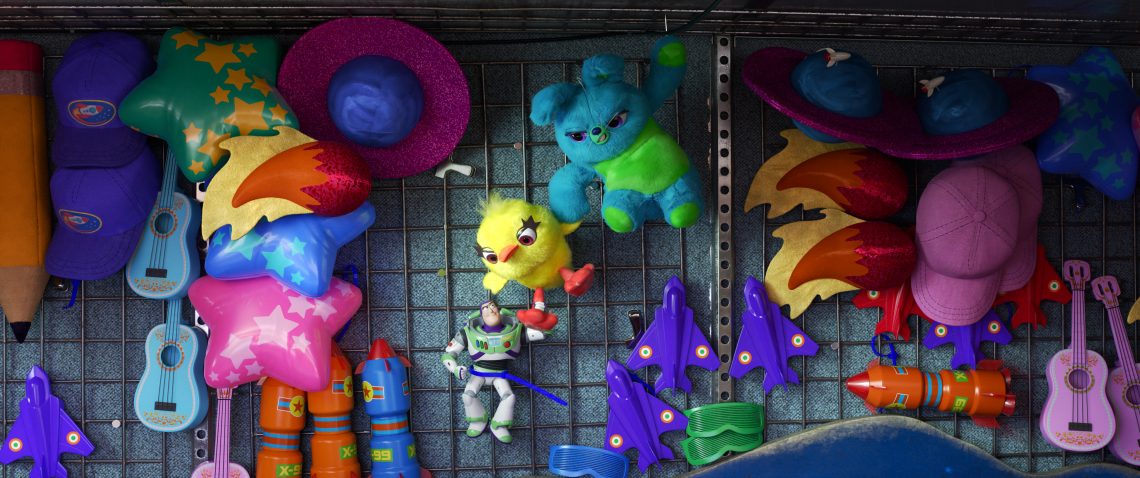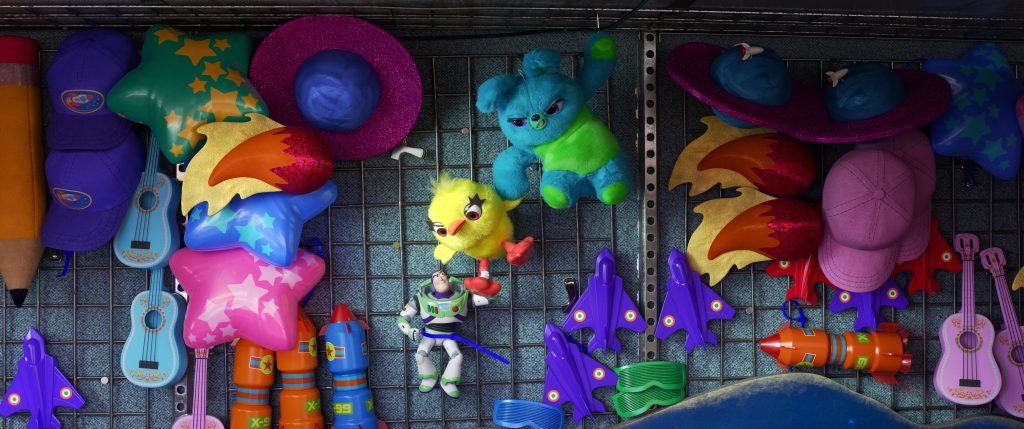 Who is Gabby Gabby and Duke Caboom?
Gabby Gabby, brought to life by Christina Hendricks, is a vintage doll who has been living in an antique store. She definitely has a villainous side, but also has a surprising ending. I am obsessed with Christina Hendricks as an actress, and she brought depth and tenderness to a really unique character. This is a villain that will definitely surprise you! Watch out for Gabby Gabby's henchmen. These guys caused some screams in the audience! But don't worry, even the youngest audience members should be able to handle their villainous ways.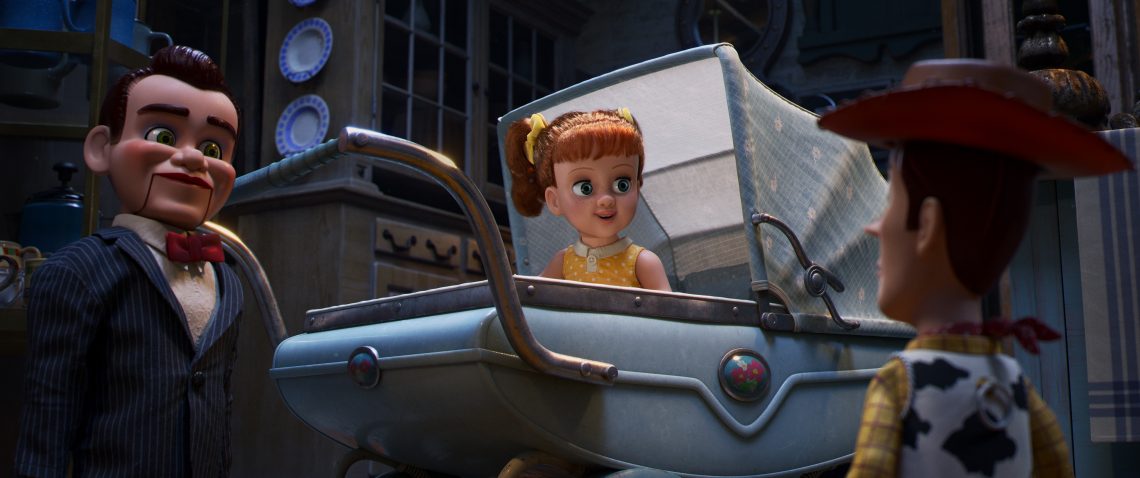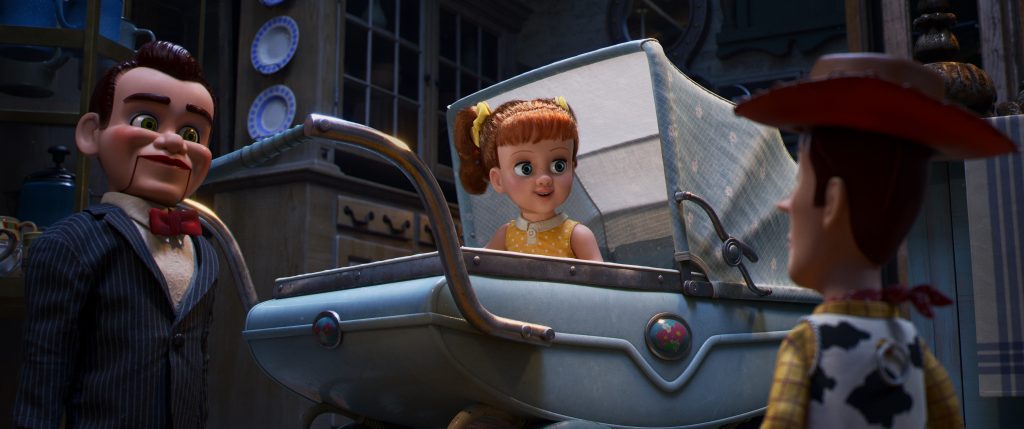 Duke Caboom, voiced by Keanu Reeves, is absolutely hilarious and lovable. This toy is someone who never got his fair shot to be a star. He is living in the past, and living in regret. But he might just get his chance to shine with the help of Woody and friends!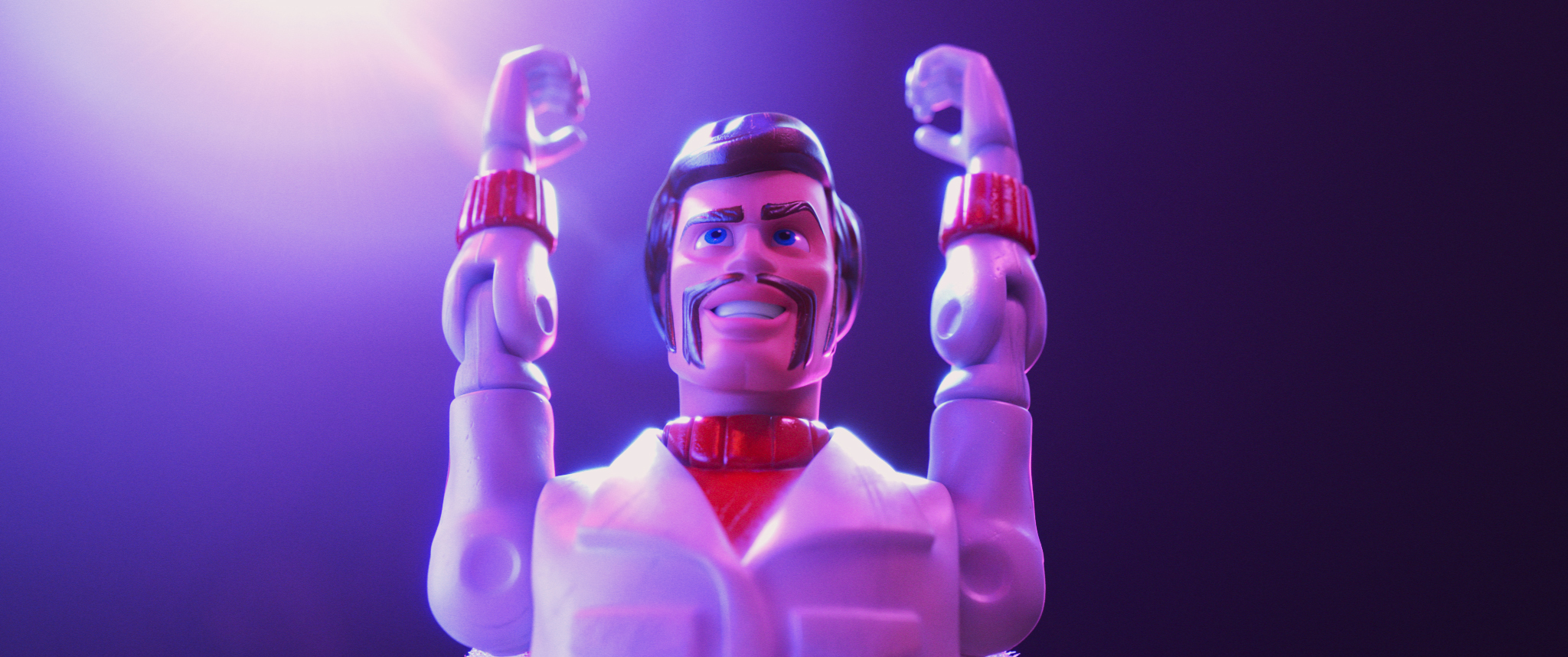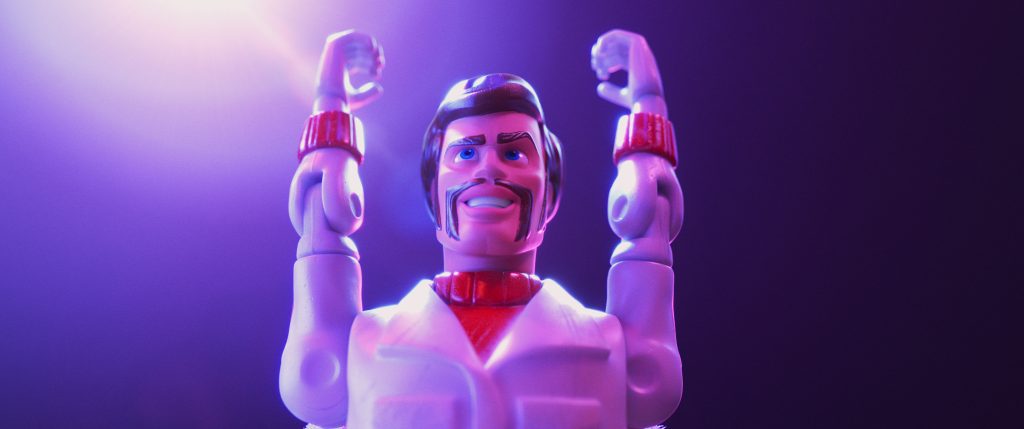 So Should I See It?
Surely you know the answer to that question already! This may in fact be my favorite Toy Story yet. "Toy Story 4" has the perfect blend of laughter and tenderness. The new characters like Forky, Duke Caboom, Gabby Gabby, and Ducky and Bunny bring so much life and energy to this group of beloved characters. In "Toy Story 4," Forky reminded me of myself, and my feelings of insecurity. We all feel like imposters at times. We all feel like trash sometimes. We all need a Woody to throw us out of the trash, and to remind us of our special place in the world. If we are loved by one person, in the way that Bonnie loves Forky, we are blessed.
Go see "Toy Story 4" in ONE WEEK, when it hits theaters nationwide!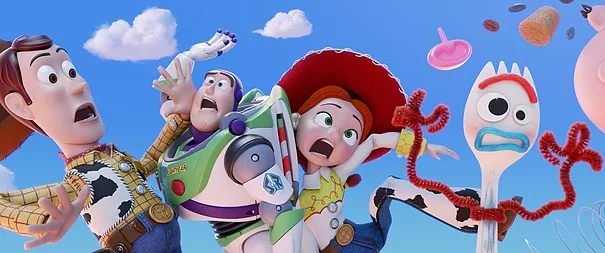 You May Also Like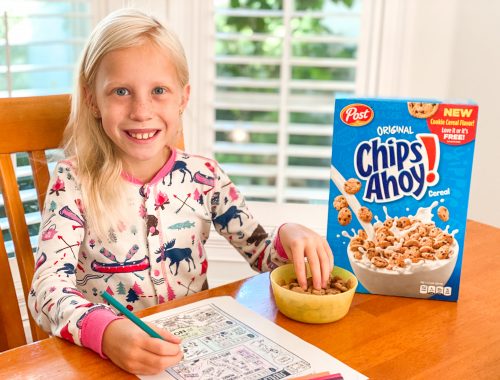 October 2, 2020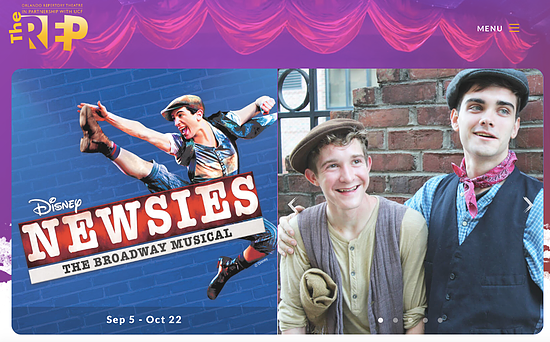 September 29, 2017