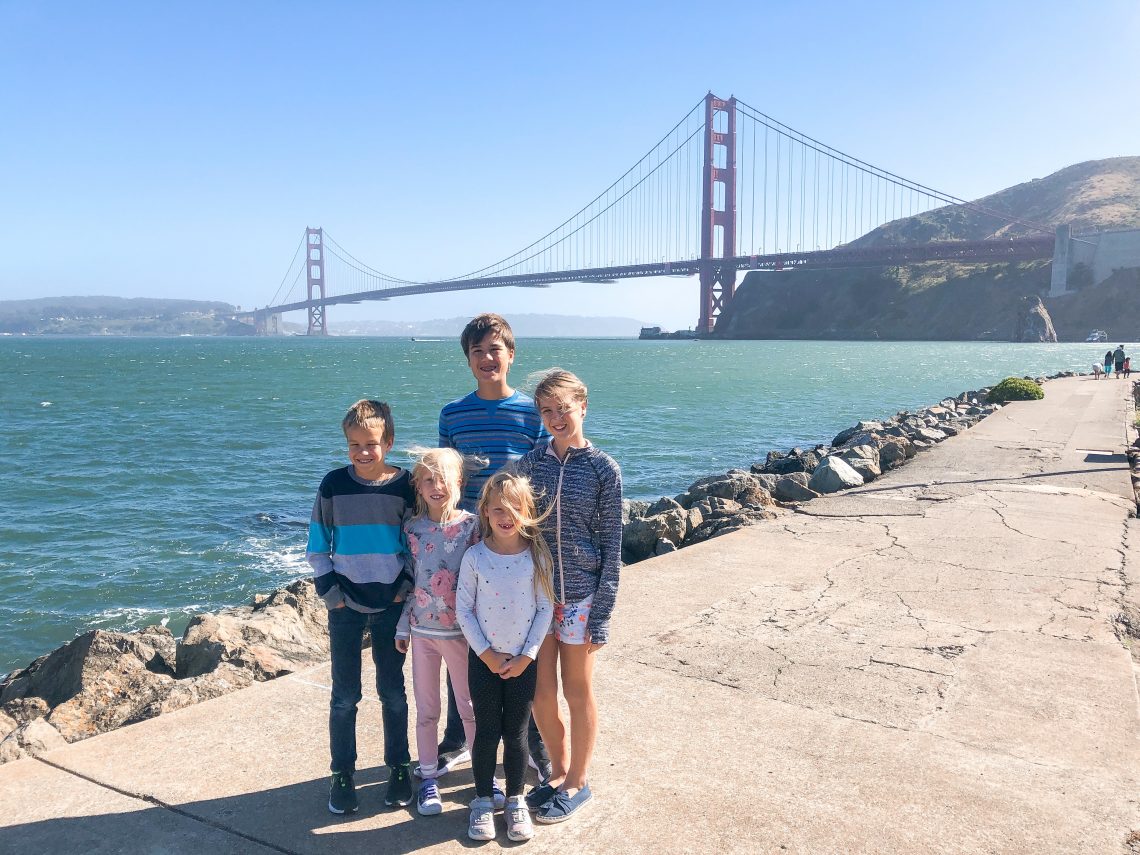 Travel with Kids: The 10 Ultimate Tips for Success
October 31, 2019
Sharing is caring!
So how can you travel with kids and actually have a good time? There are some easy ways to get started that can really help! When you want to get started traveling, and you have kids, it might feel like there's no way you can handle all the gear, the planning, the budget, and the snacks. But when you start with these tips, you're on your way to happy travel with kids!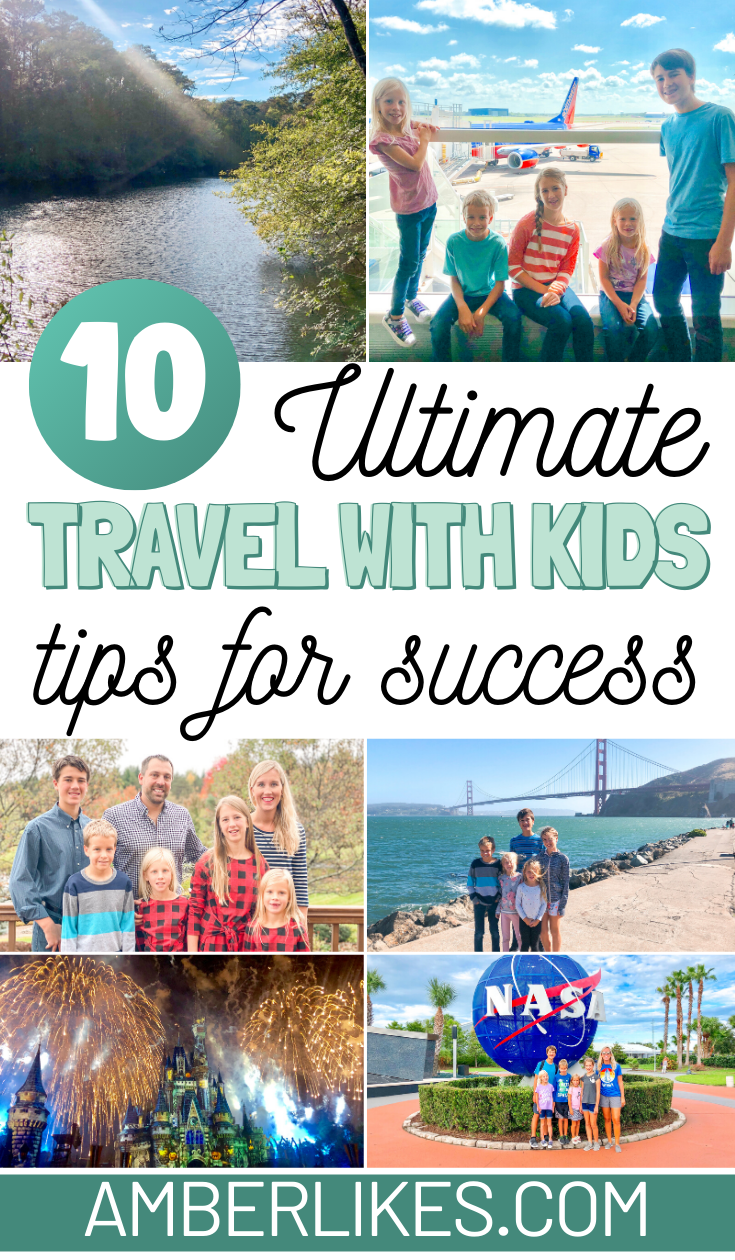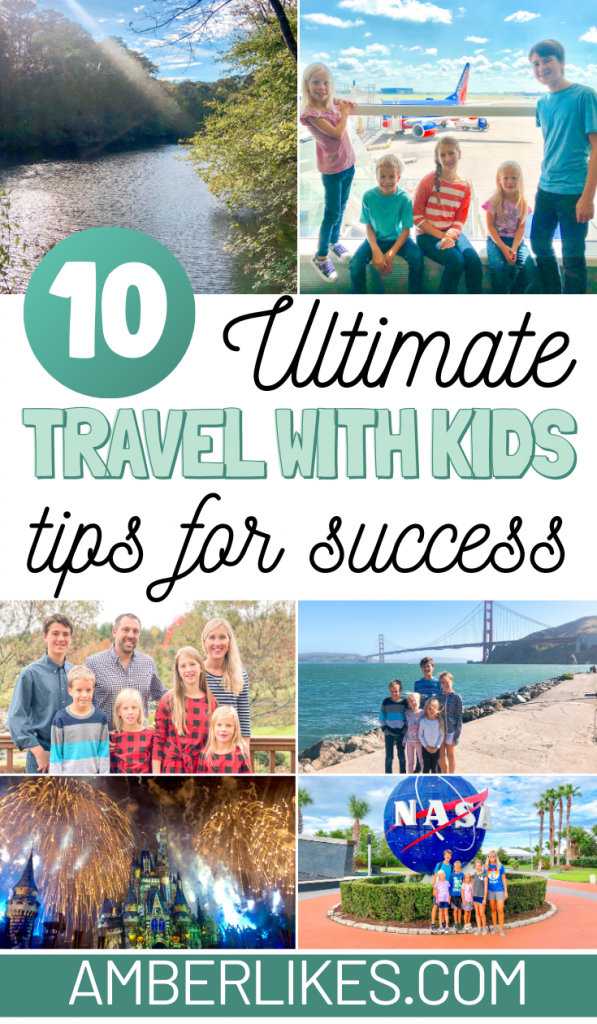 1. Start with day trips.
When you have a bunch of kids, and especially when they are all young, even getting out of the house can be difficult. Do you have all the gear? Did you pack enough baby food? Diapers? There's just so much stuff! Even when your kids are older, the packing can still be overwhelming. So my first tip is to start with a day trip! Forget the suitcases and just find a spot within a few hours to explore. No matter where you live, I guarantee that there's somewhere close to your home that you haven't visited. This is a great way to get your feet wet, and build some confidence for travel with kids.
2. Road trips can be fun!
Now, don't get me wrong. You can definitely fly with kids. And we'll get to tips for that. But when you are getting started with travel with kids, taking a road trip is one way to control more of the variables. Want to stop to stretch your legs? No problem! Need to nurse the baby? Sure! A road trip allows for a lot more flexibility. And you can also bring a lot more stuff! The stroller, the jumper, all the clothes, it can all fit. One of the keys to success for travel with kids is being prepared.
3. Travel with kids means being prepared.
You will NEED snacks. You will NEED water bottles. If you're in my family, you will NEED iPads. If you have a baby, you will NEED a change of clothes, for both you and the baby. I'm really not much of a planner, in comparison to some moms. But I've been doing this Mom thing for so long, I could practically pack a suitcase or diaper bag in my sleep. There's an old saying about an ounce of preparation, and it's just so true. If you're prepared, you won't stress out as much when the inevitable goes wrong.
Being prepared also means having some contingency plans. If you're flying, what if your connecting flight gets canceled? You don't have to book hotels or rent cars for your back up plan, but it might help any stress of anxiety you might have to at least think it through. If even the worst goes wrong, what will happen? You'll be ok. Being prepared in your mind is just as important as being prepared with all the things.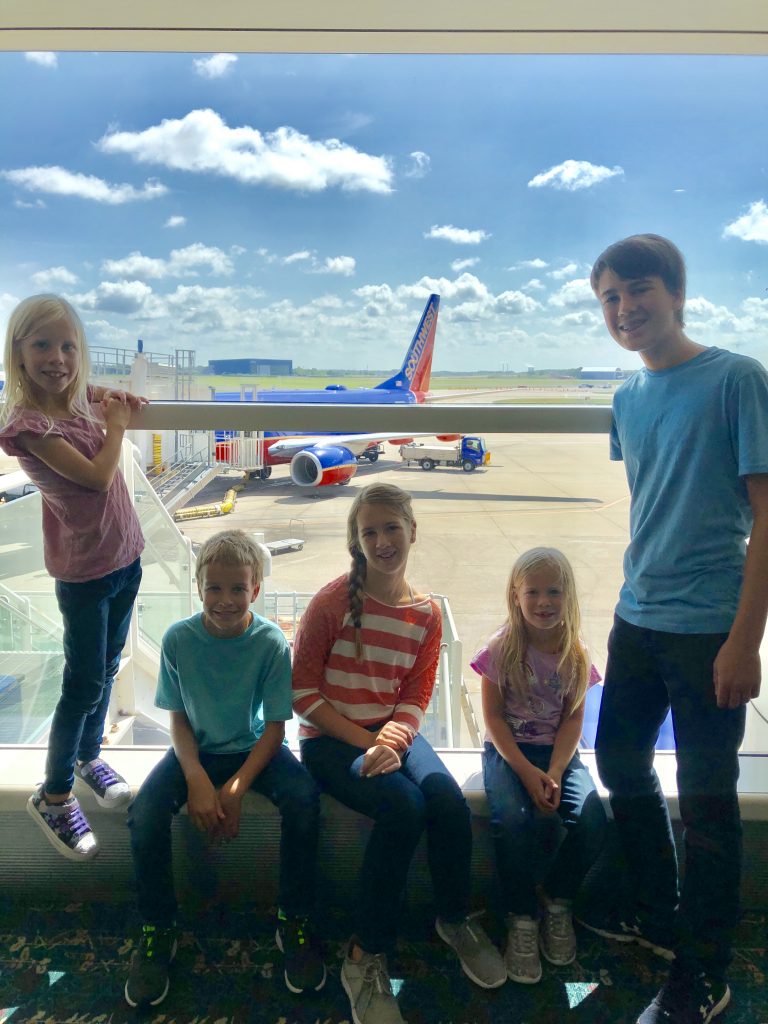 4. Plan Rest Days.
Whether you are flying or driving, you need to plan time to rest. This isn't only important in travel with kids, but is even more important with little ones. I find that kids can handle one or two really long and intense days at a time, but after that, things start to breakdown. Even for older kids and teens, if you have a lot of really busy days in a row, you'll start to notice a change in attitudes. When you're traveling with kids, you need to know that everyone will be more tired than usual.
This is really important at Disney World, which is one of my favorite family travel destinations. Days at the Parks can be very full and exhausting! Planning whole days for your hotel pool and napping is a necessity. It will make your whole trip more enjoyable when you have some quality rest time.
5. Consider booking a rental home for travel with kids.
As a large family, we stay at a lot of rental homes. From HomeAway to AirBnB, there are so many wonderful options for rental homes! We love staying at hotels too, but rental homes often have a lot more space and options. Our dog, NGO, travels with us quite often when we travel, and rentals are much more likely to be pet friendly. We love having a yard for both the kids and the dog, and to just have space to be free.
6. If staying at a hotel, make sure it's kid friendly.
We have the pleasure of living in Orlando, which may be the kid friendly travel capital of the world. Everywhere in Orlando is notoriously child friendly. So if you're planning a trip to Orlando, you can probably just skip this step! However, in other places around the world, not everywhere welcomes little ones with open arms. When you're booking a hotel, check into their rollaway bed options, their crib options, and their kids meals. Be sure to read the reviews and find out about other parent's experiences.
7. Be flexible.
When you have kids, this is a good policy overall. When you travel with kids, you absolutely must be flexible. Flights will be delayed. Diapers will blow out. Favorite toys and stuffed animals may be left behind. But whatever happens, try to adopt an attitude of adventure rather than of worry. Even if things go horribly wrong, you are making a memory together as a family. Some of my most vivid memories of trips as a child are from times when things went wrong. The trip might not have been perfect, but the memory of us getting through it together lasts forever.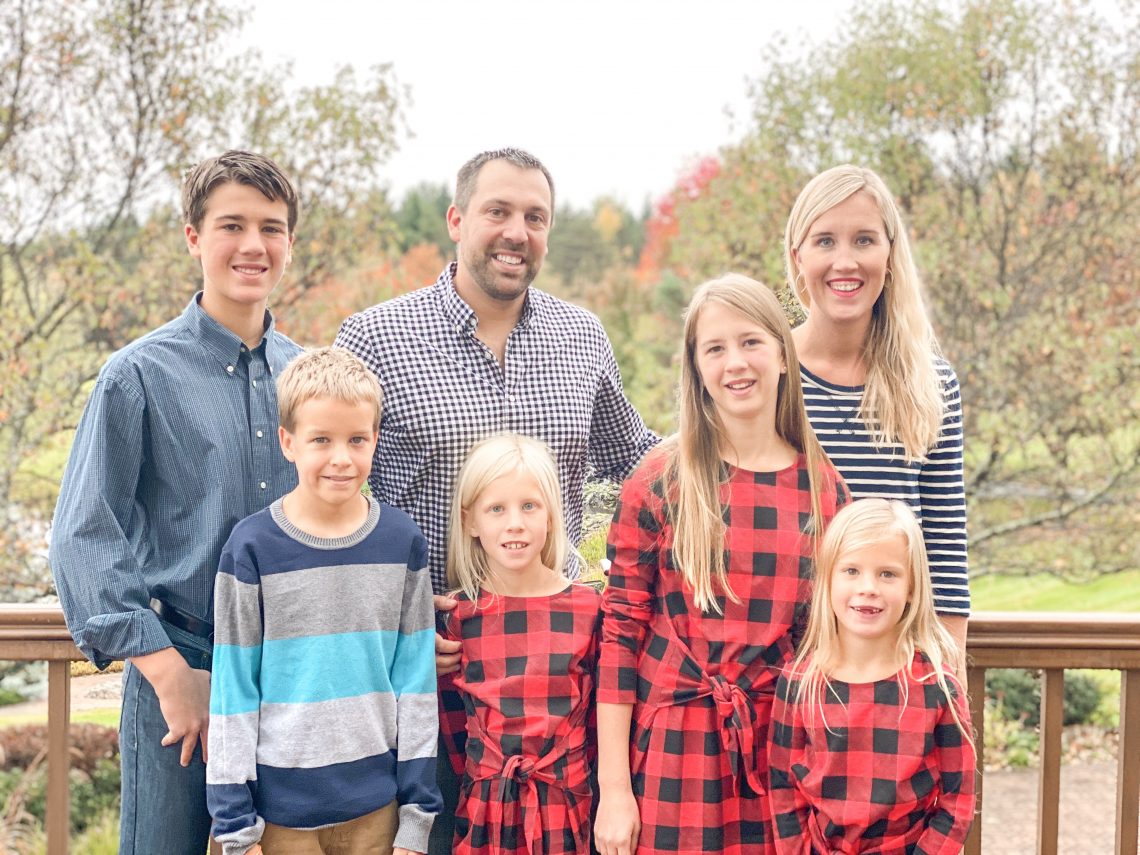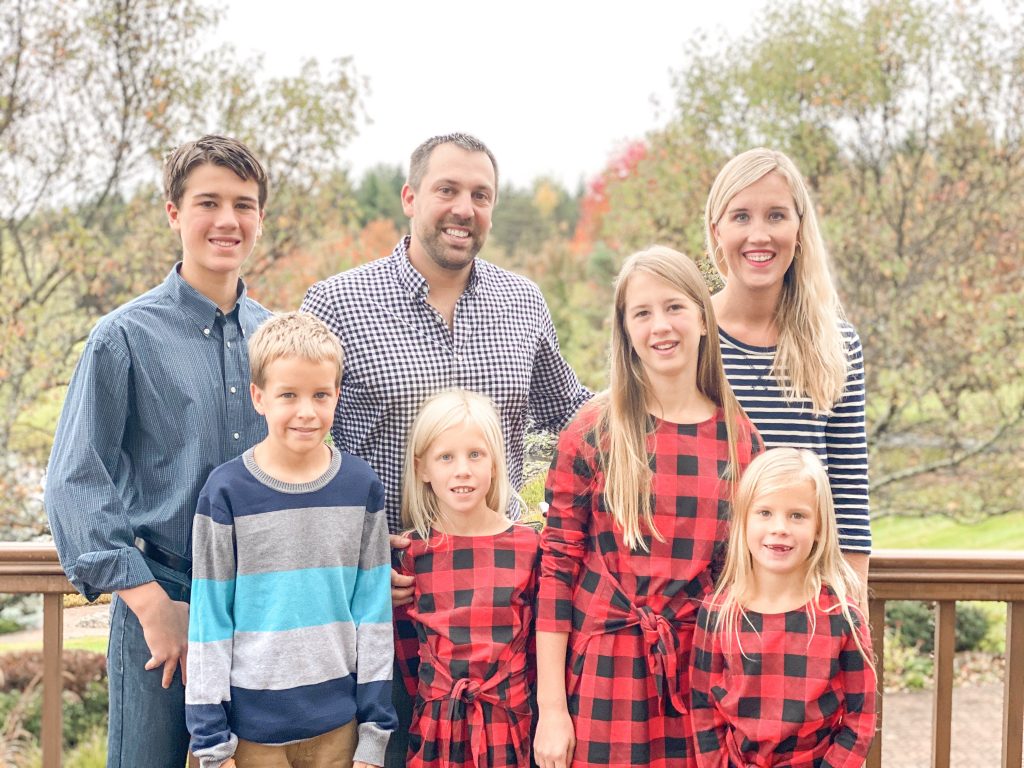 8. Be realistic.
When you travel with kids, you might not want to plan a full day of shopping in vintage stores. You might also not want to plan a five course dinner in a fancy restaurant. But maybe you can! You know your family and your children best. But for most travel with kids, you want to be realistic about the schedule and the activities.
I really try to focus on this overall as a Mom. For example, I know that walking through Target with all five kids is a recipe for disaster. I can do it if absolutely necessary, but it's not efficient and it's not ideal. Travel with kids is the same! You can visit the art museum, but it won't be the same as travel with adults only. And that's ok!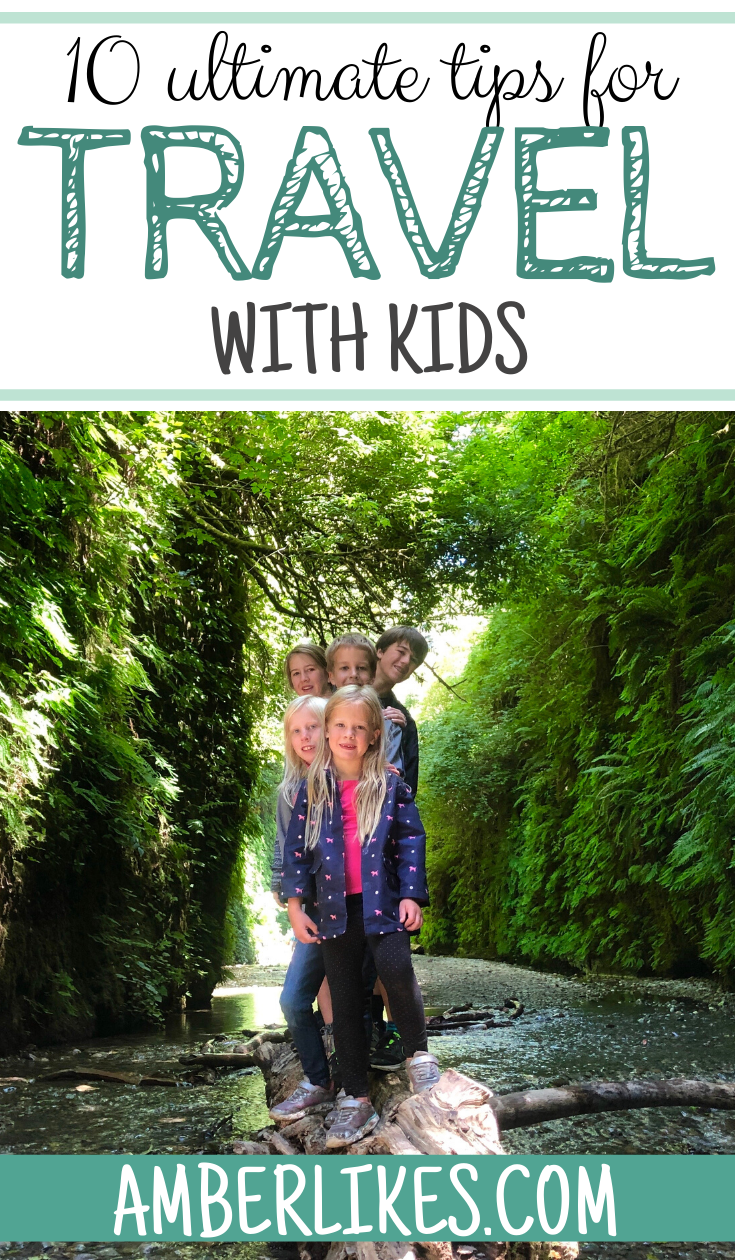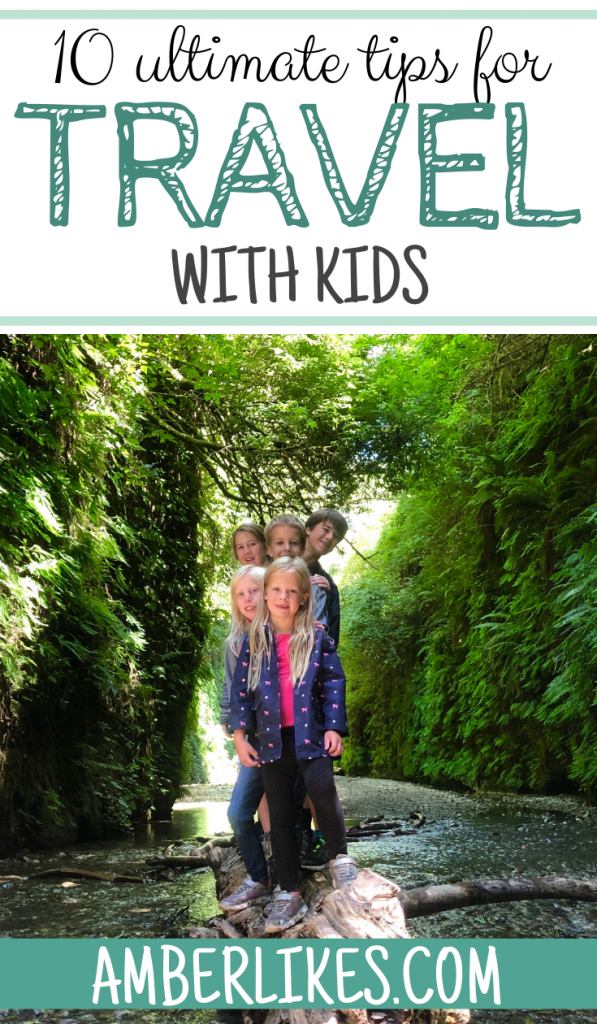 9. Prepare your kids in advance.
Depending on the age of your children, you will definitely want to discuss the itinerary and the expectations for the trip. In my family, where my children are ages 6 and older, we go over the schedule for sometimes week in advance. We talk about the flights, where we will stay, and for how long. I show the kids pictures and talk about how long it will take to get there. The more I review this, the less questions there are on the day of travel.
Imagine, as an adult, if you were just going on a trip and you had no idea where you were going. It might be exciting, but it would also cause a lot of anxiety. Children are the same! They like to know details, and they like to know what to expect. Give them that gift.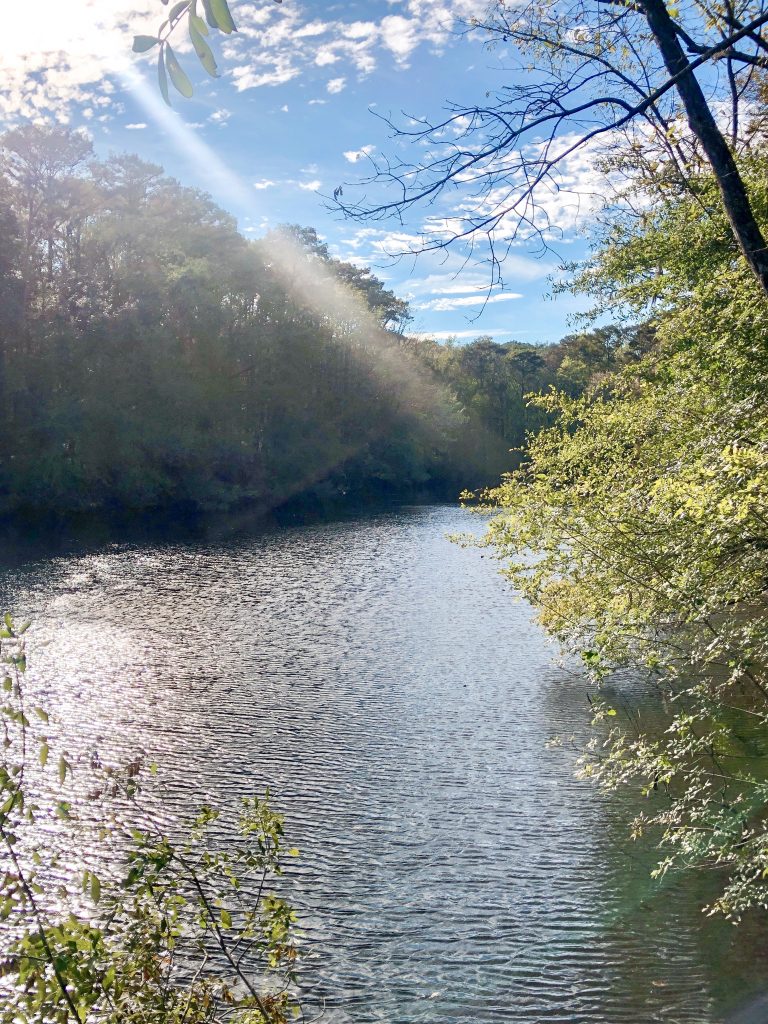 10. Recognize this is a season of life. It won't last forever.
When you're a parent of small children, it might feel like your life will never be the same as it was before kids. Well, it's true. It won't ever be the same. It will be so much better! But it's also true that your children won't always be small and needy. They will grow up, leave your home, and you'll be begging them to come home for holidays.
This is a season. You won't be reading tips about travel with kids forever. Savor the moment, and the crazy, and the mess, and the memories.
You May Also Like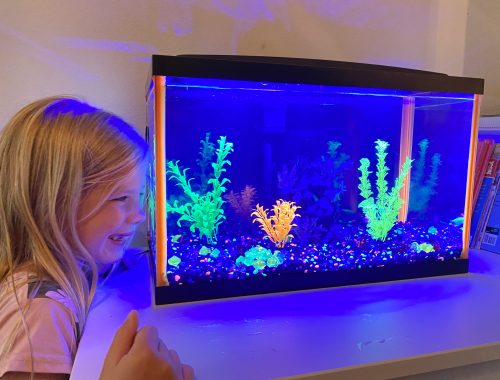 August 9, 2020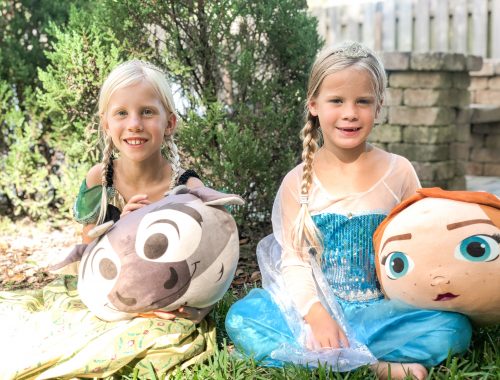 October 2, 2019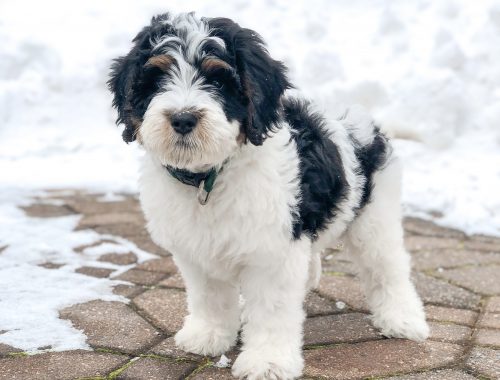 December 29, 2020