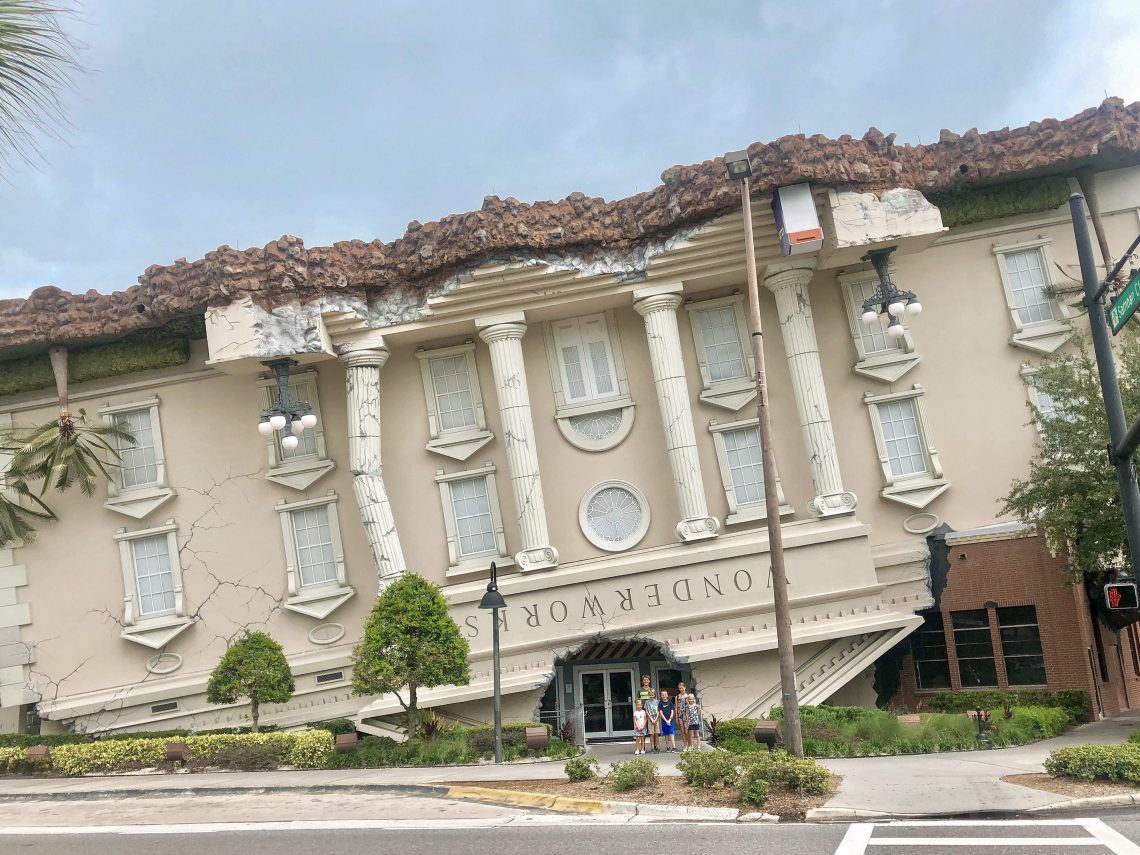 WonderWorks Orlando: 6 Reasons to Visit
September 9, 2019
Sharing is caring!
If you've lived in Orlando or visited much, you've probably seen the big upside down building on International Drive. You really can't miss it! In the heart of International Drive lies a wonder for both kids and adults. Although I've lived in Orlando for nearly my entire life, I'd never been to WonderWorks Orlando! I really had no idea what to expect inside. Recently, I finally had the chance to discover what was inside this upside down building. And it's amazing! We had such a fun day, and I'm sharing the six reasons you have to go, whether you are visiting Orlando on vacation or you've lived here your entire life.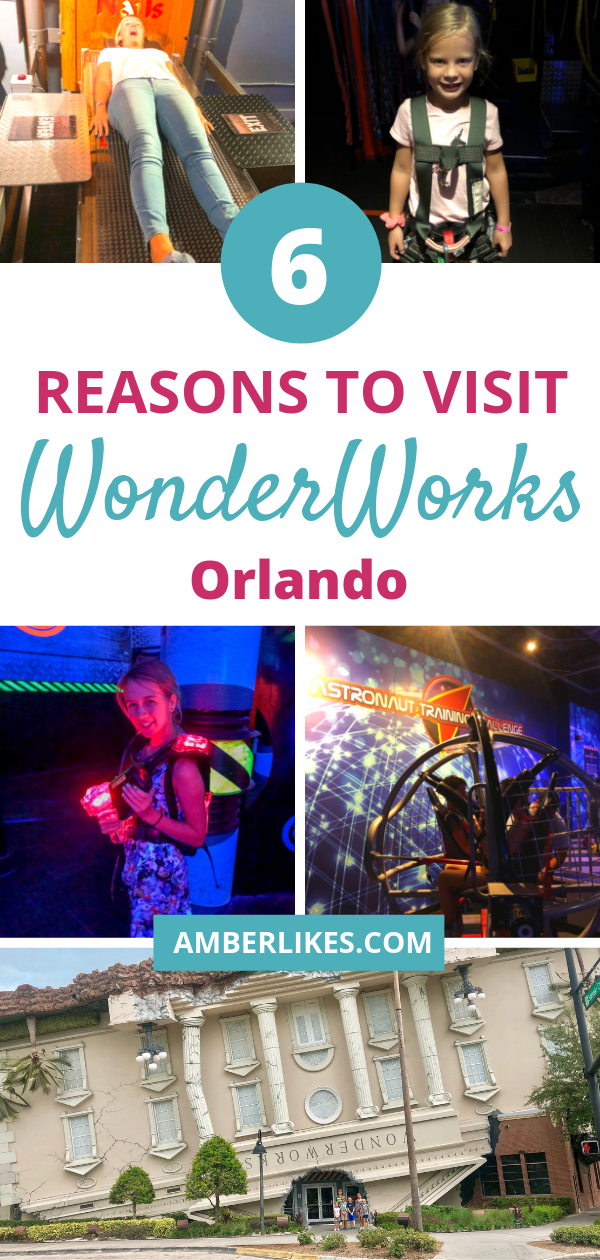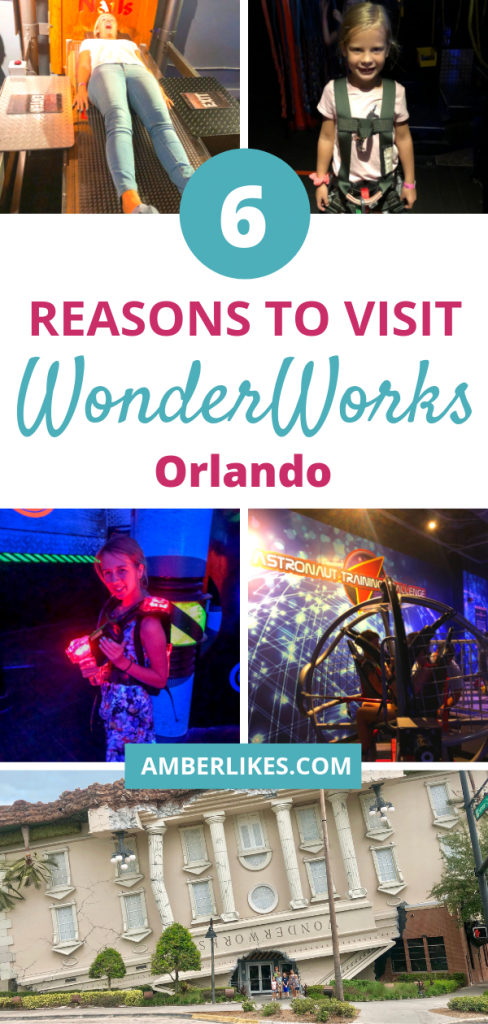 1. It's basically an indoor theme park.
As I've said, I really didn't know what to expect at WonderWorks Orlando. So I want to start with giving you a general overview. This is from the WonderWorks website:
WonderWorks is an amusement park for the mind with 35,000 square feet of "edu-tainment". The attraction combines education and entertainment with more than 100 hands on exhibits that challenge the mind and spark the imagination.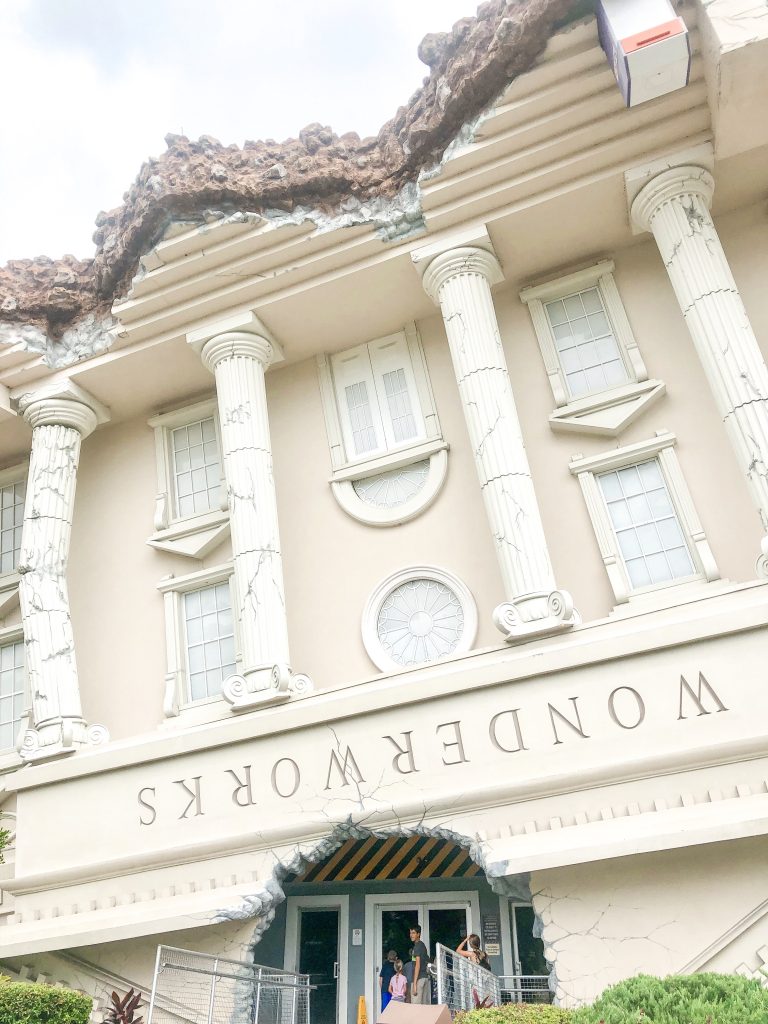 This means that there are 100 different things to do, in several different fun zones. The wonder zones include: natural disasters, physical challenge zone, lights and sound zone, space discovery, imagination gallery, and the far out art gallery. There's also a 4D theater, a ropes course, laser tag, an indoor virtual rollercoaster simulator, and an astronaut training exhibit. I had no idea there was so much inside this upside down house!
2. It's educational and fun all in one.
As a homeschooling family, you know how much I like combining fun and learning. There's even a word for it, which is "edutainment." Many parts of Wonderworks Orlando are perfect examples of "edutainment." For example, when you first enter, you learn all about historic hurricanes and earthquakes. Since we visited right after Hurricane Dorian passed us by, this was really helpful for all of us. Many of the exhibits at WonderWorks Orlando are set us in such a way where they include an interactive component, and then also a way to learn about what you are experiencing. As a homeschooling mom, we were reading lots of these signs!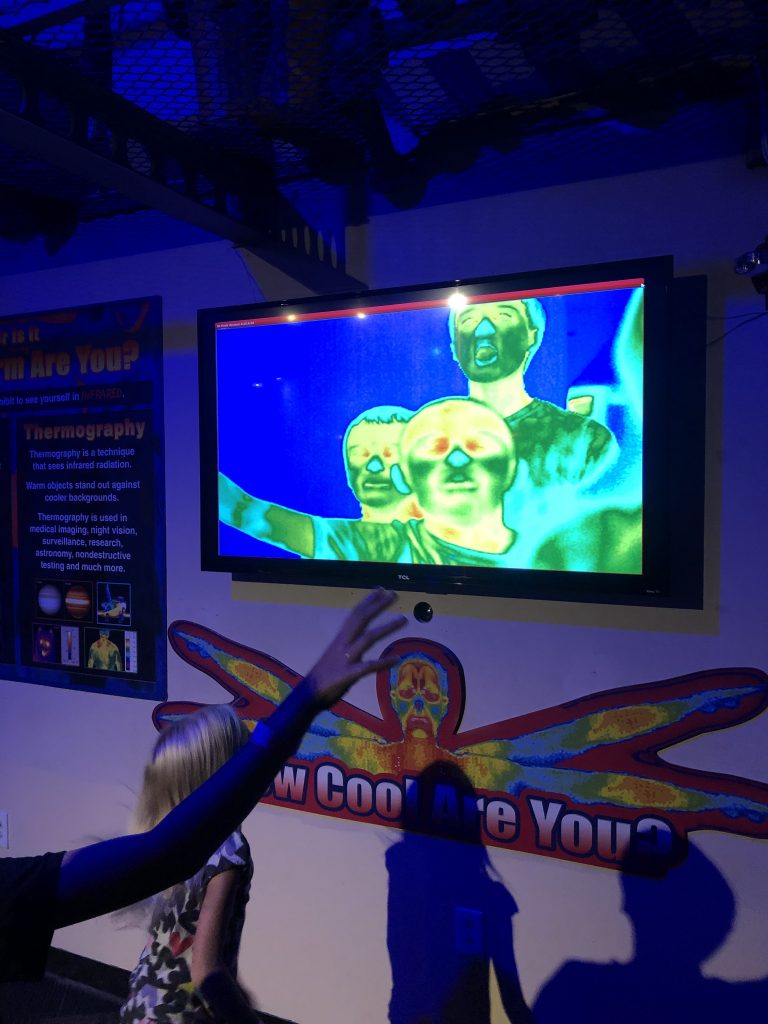 We learned about infrared heat. And then tested this by spending quite a bit of time making our hands colder in a tub of ice cold water, and then looking at them in the reflection of a infrared reader. It was really fascinating to see how the coldest parts of our bodies showed up as purple, and the warmest showed as red. This was a science experiment, right in front of our face, that we will not soon forget.
3. There are lots of physical challenges.
My oldest son and I can be quite competitive. He's getting to the age where he can beat me at almost anything, but it's still fun to test him! At WonderWorks Orlando, you can battle each other in Laser Tag, you can test your reflex time in a fast slapping button pushing battle, you can shoot baskets, and lots more. I really loved how many mini games there were around each corner. I even got to challenge the high score on 90's TV Trivia. If I would have had a little more time, I know I could have achieved the high score!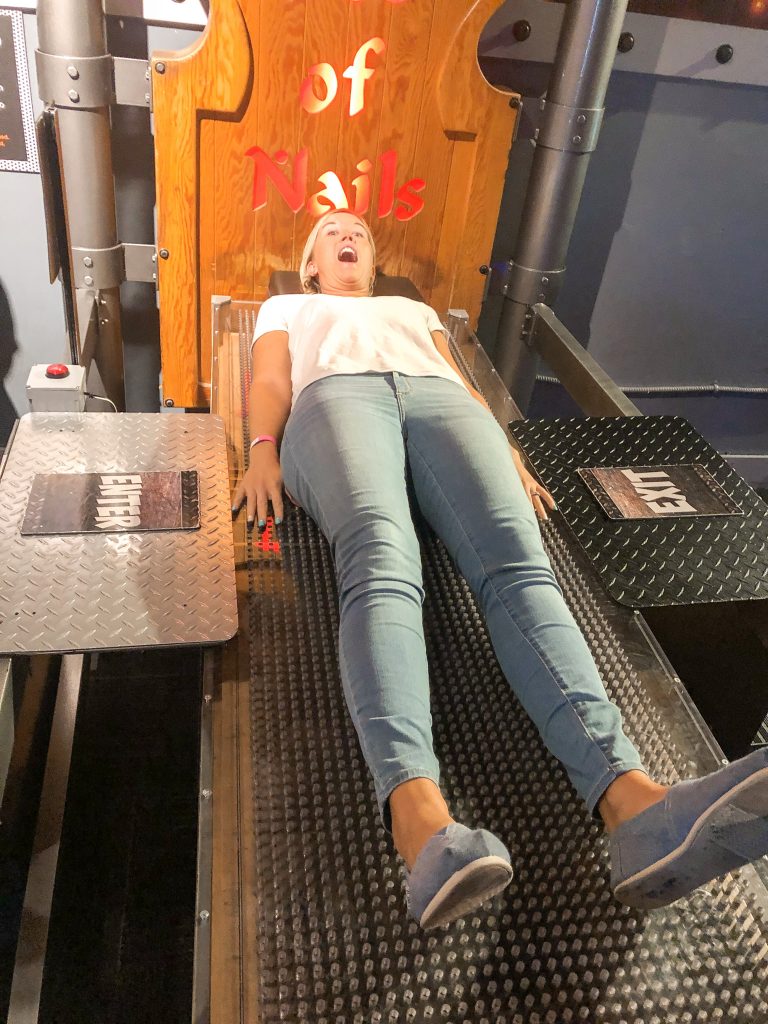 And WonderWorks Orlando is well known for the Bed of Nails. This is a REAL bed of nails where you can lay down, and press a button to have actual, sharp nails, raised up onto your back. This sounds impossible, right? But it's a perfect example of force versus pressure! It's a little nerve wracking and a great mental challenge, not to mention a perfect science experiment!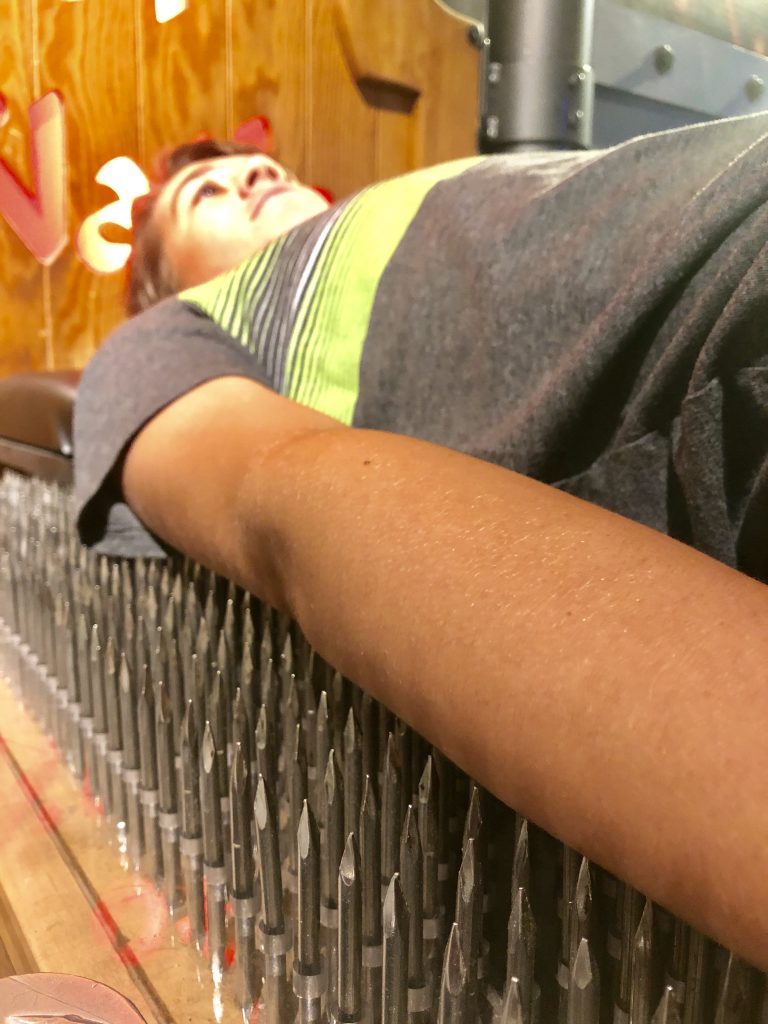 4. Where else can you do FREE arcade games?!
Imagine walking into an arcade, and everything is free. In parts of WonderWorks Orlando, that's exactly the case! There are traditional arcade games that are completely free and available for unlimited play. We loved the skiing game, the celebrity look alike challenge, and the huge piano on the floor.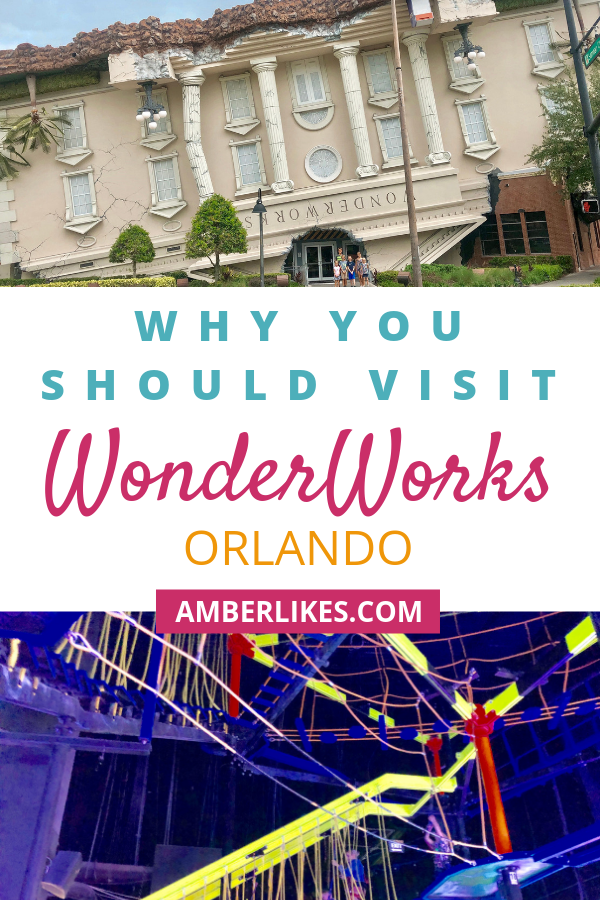 There is another section of WonderWorks Orlando that has prize games with tickets, and that's an additional fee. But in the area that's included with genera admission. you can play several games as much as you want! This is something that's really fun and especially good for little ones who might need more than one try to get the hang of a new game.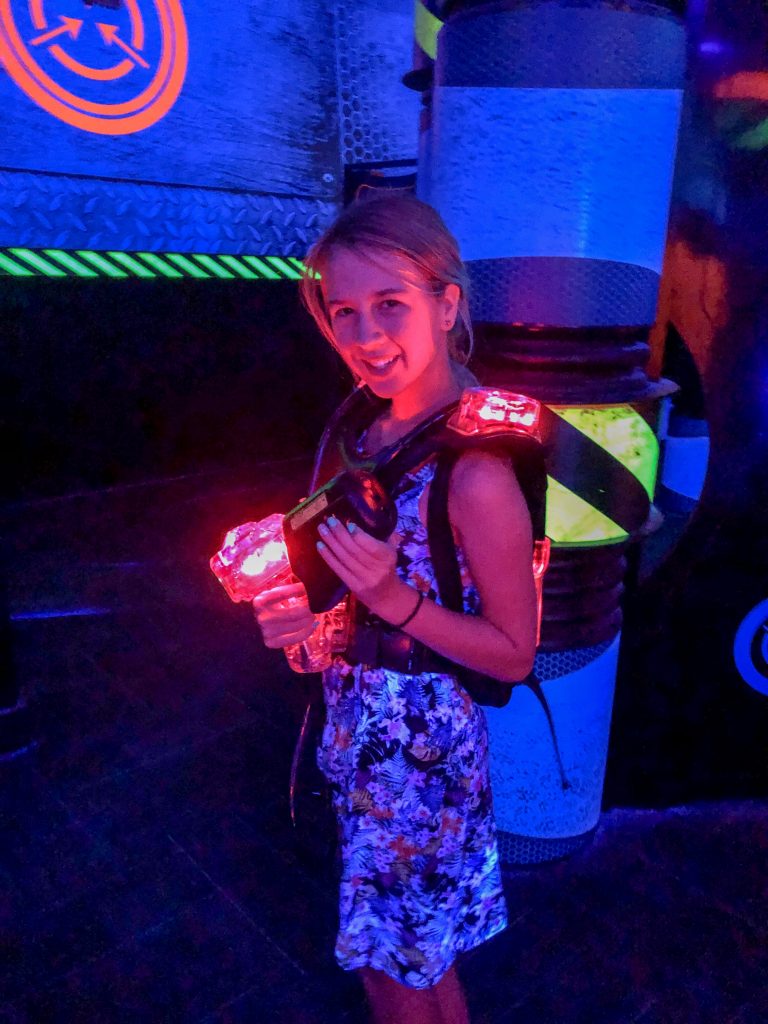 4. It's perfect for thrill seekers.
Have you ever been on a virtual roller coaster? What about a rope course suspending high above the ground? You can do both of these things at WonderWorks Orlando, plus much more! When I saw the astronaut training spinning contraption, I knew that wouldn't be something for me. But my kids loved it! They went on it and over and felt like there were training to go to the moon!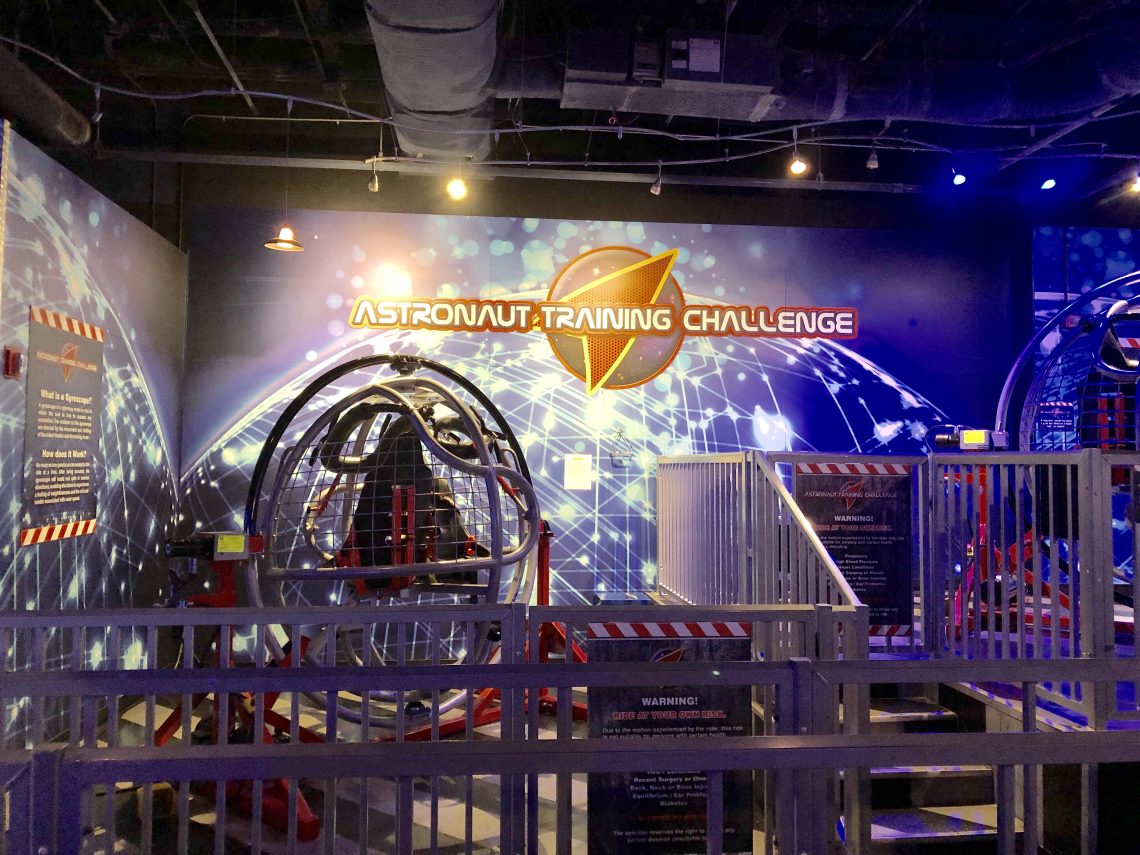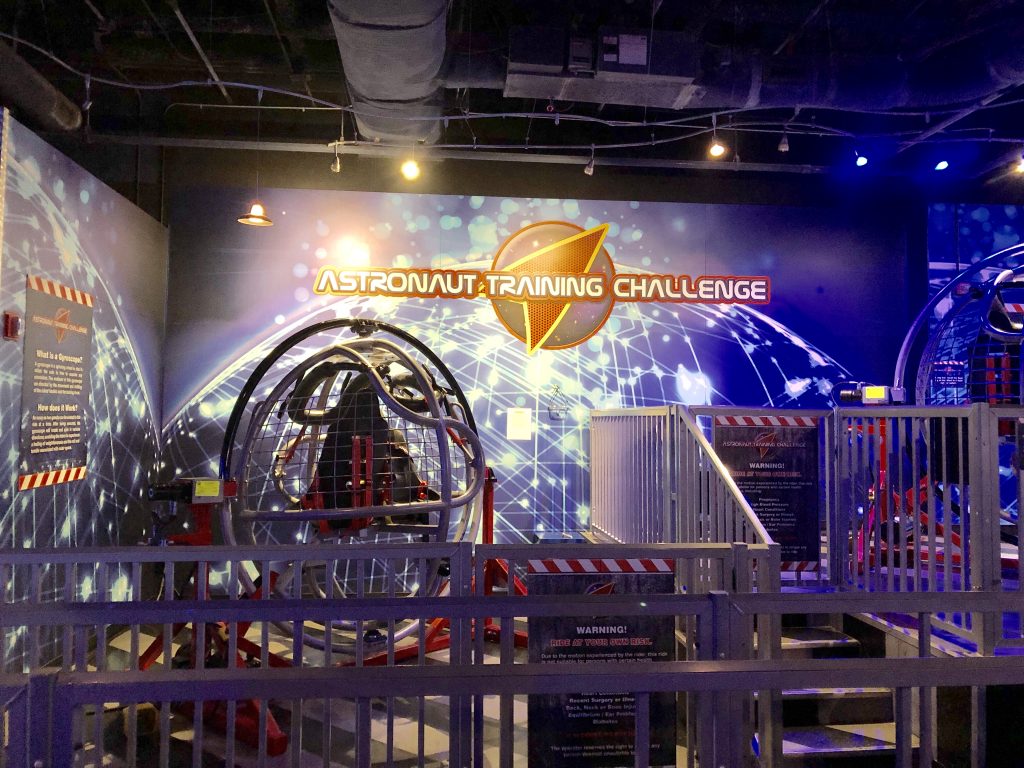 When I took my first step out onto the ropes course, while watching my 6 year old bravely scamper across the steps, my heart skipped a beat. I was nervous to start the ropes course, but after our time was over, I was so proud of not just my kids, but also of myself! It wasn't easy to cross over a single rope, suspended in the air! But each time I crossed one of those obstacles, I felt proud of myself and excited to try the next.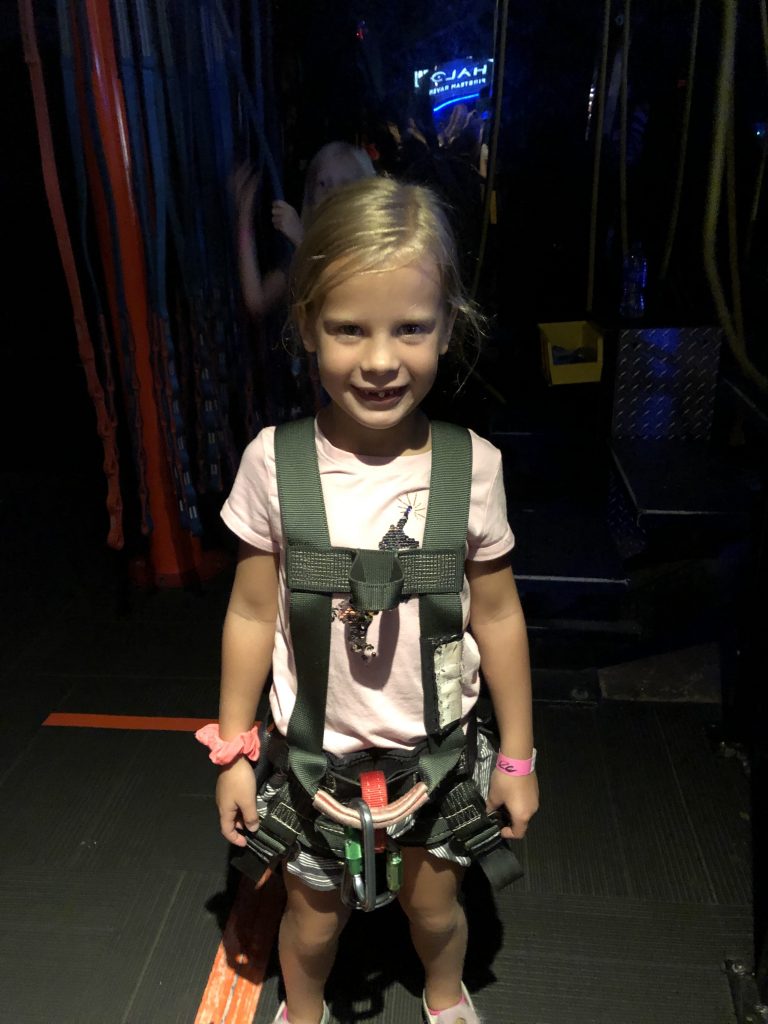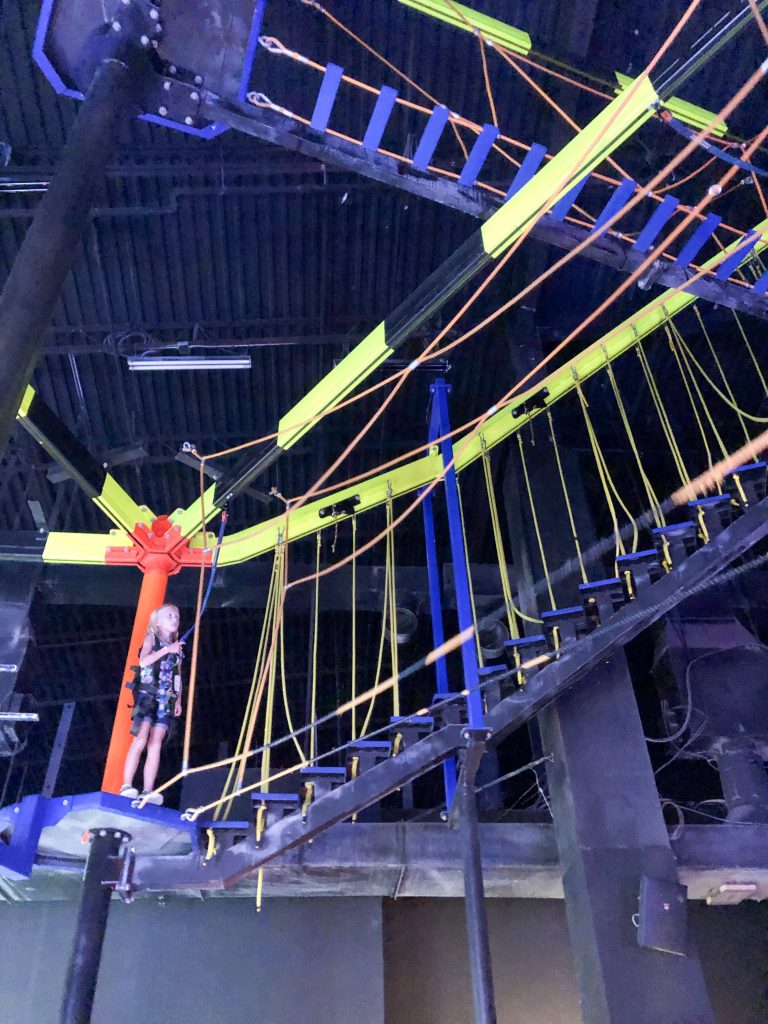 5. It's indoor and climate controlled.
This means that WonderWorks Orlando is good for those rainy Florida days, as well as the super hot summer days. We love being outside in Orlando, but it's also true that we cannot be outside all the time. The sun and heat can become overwhelming even for those who are used to those conditions. For visitors, you really should not plan for every day of your trip to be outside. It's a smart idea to balance theme park time in the heat with some indoor fun. WonderWorks Orlando is the perfect option for this! Your kids can still run off energy and have some really unique experiences, all while staying cool and hydrated.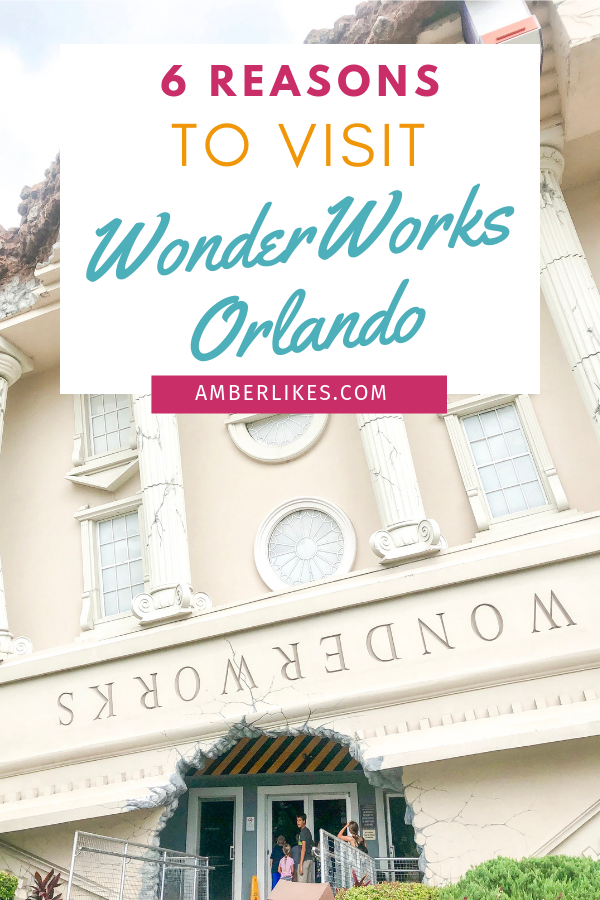 6. WonderWorks Orlando is good for all ages.
At WonderWorks Orlando, there is something for everyone. For the very youngest explorers, there is a digital sandbox, a bubble room, and mini mazes. For older kids and adults, there's astronaut training and a ropes course. No matter what age your family or your group, everyone can find something to love at WonderWorks. I saw grandparents taking their grandkids into the 4D Theater and virtually traveling across the Great Wall of China. There were siblings helping each other across obstacles on the ropes course. There were friends battling each other in the laser tag arena. Like I said, there's something for everyone!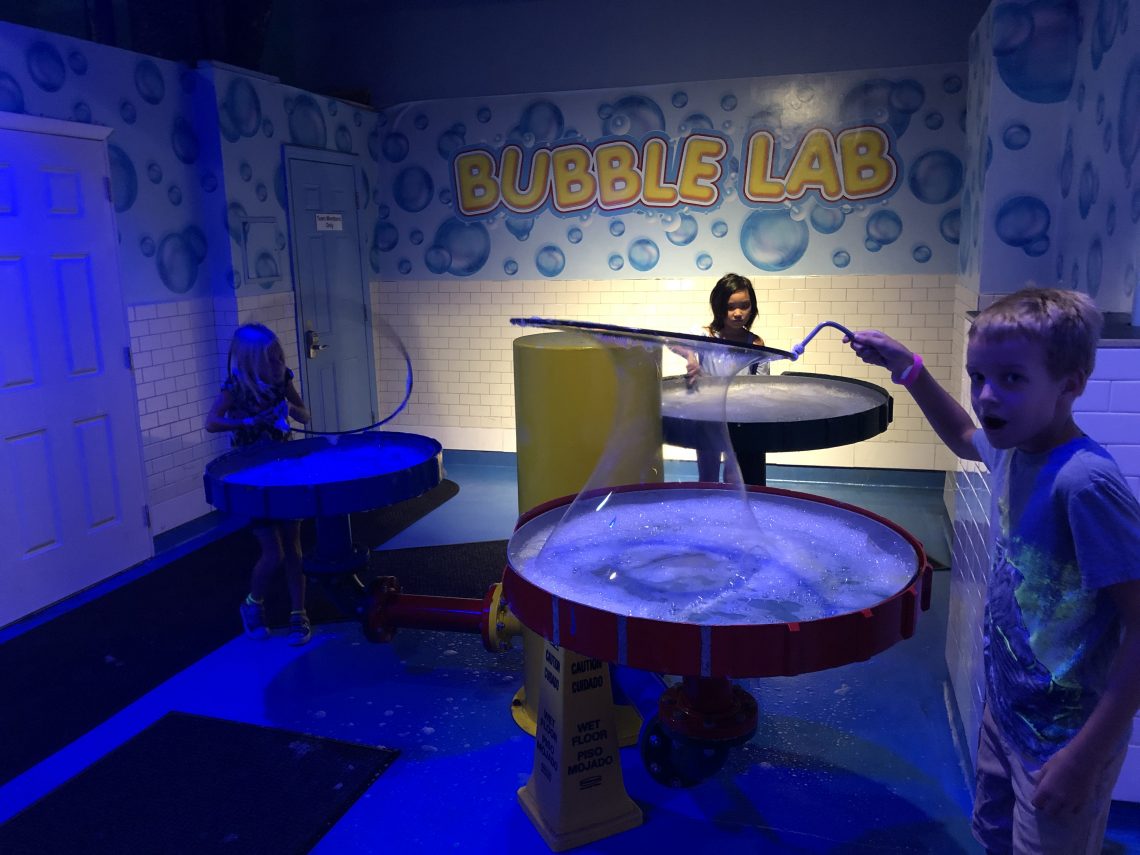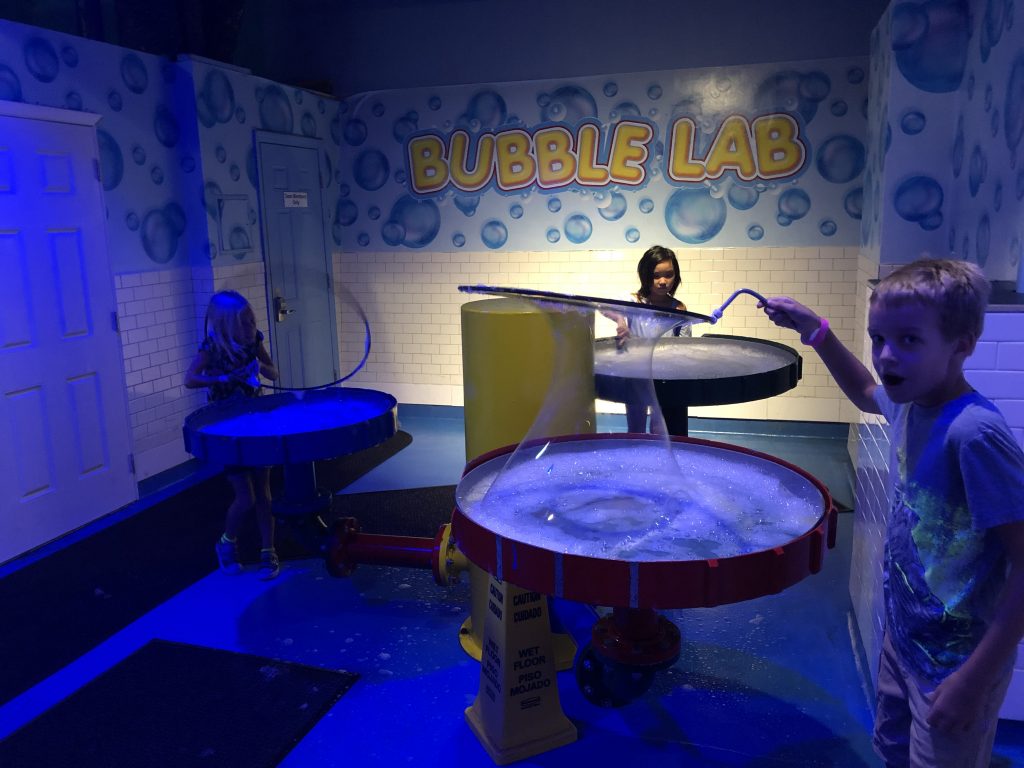 Go visit this upside down house and discover everything that awaits inside for your family. Make some memories and take on some new challenges!
*I was provided with complimentary admission in exchange for my review. All options are my own.
You May Also Like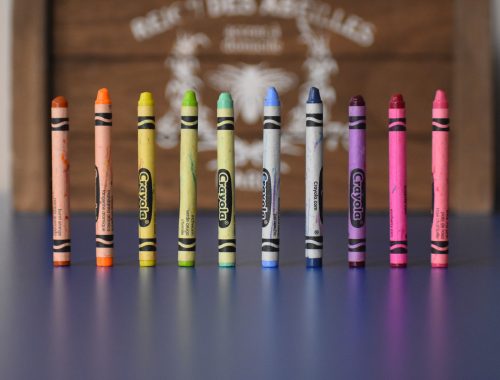 February 4, 2021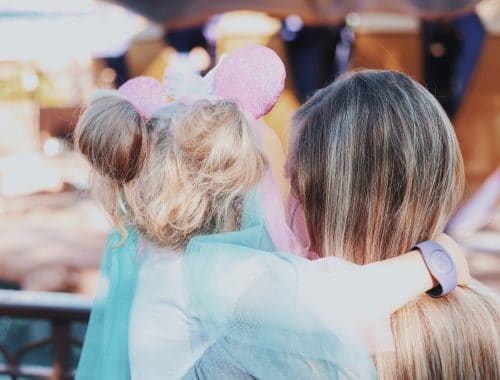 December 5, 2019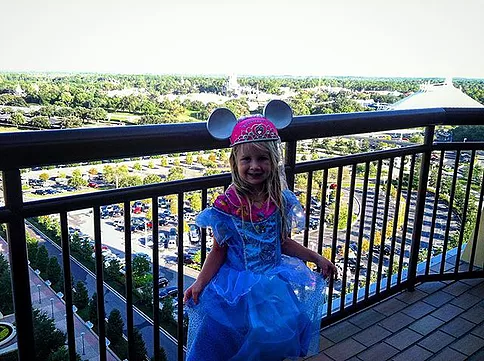 July 17, 2017