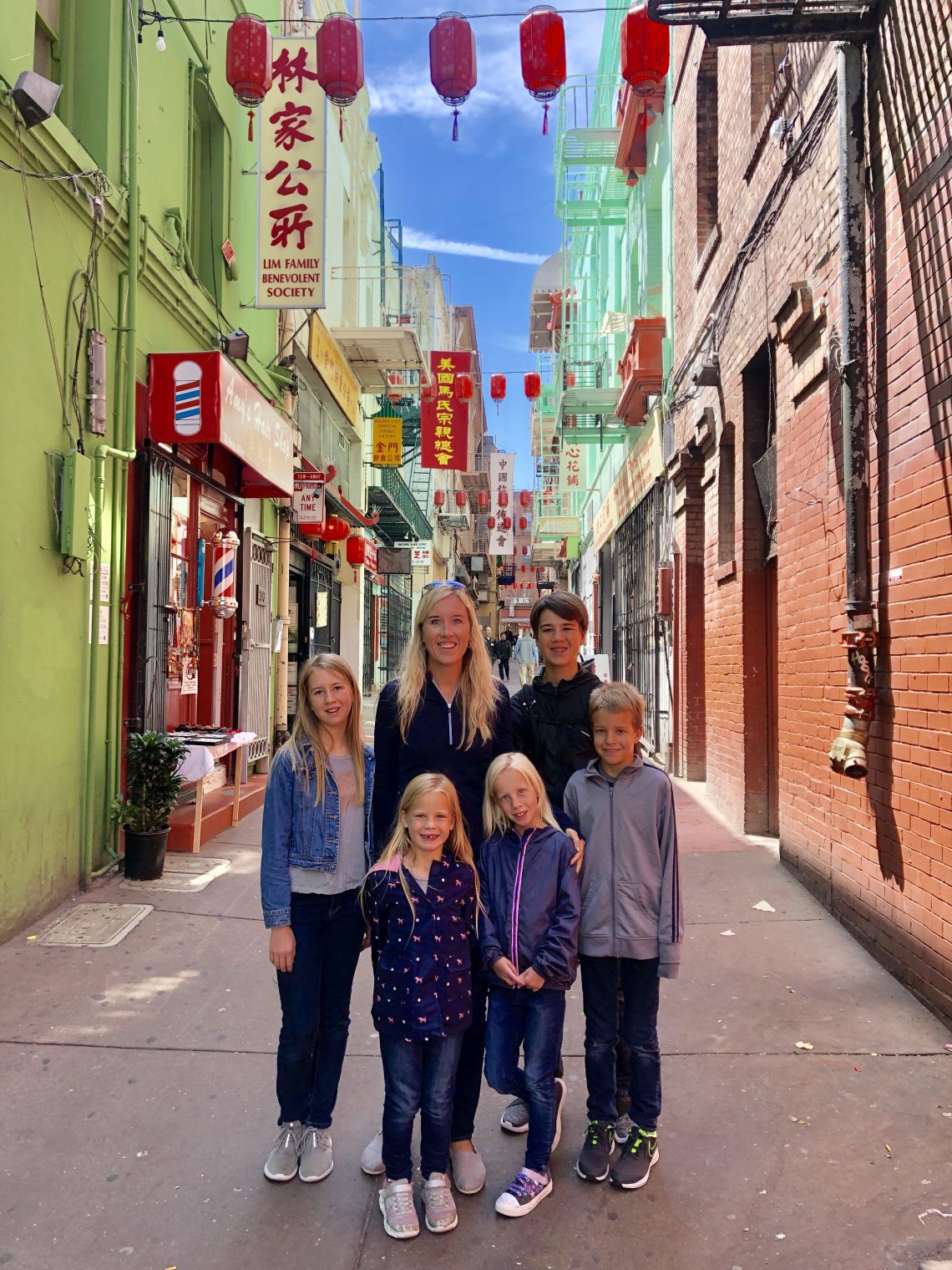 5 Reasons to Visit Chinatown in San Francisco with Kids
July 10, 2019
Sharing is caring!
There's a lot to see in San Francisco! I've already shared about the Walt Disney Family Museum, and how amazing this experience was for our family. However, before we visited the Bay Area, we received some warnings against taking our five children to San Francisco because of safety concerns. But during our time there, we were very pleasantly surprised by how comfortable and at ease we felt! One of the things I wanted to be sure to visit was San Francisco's Chinatown. What can you do with kids in this part of town? Keep reading!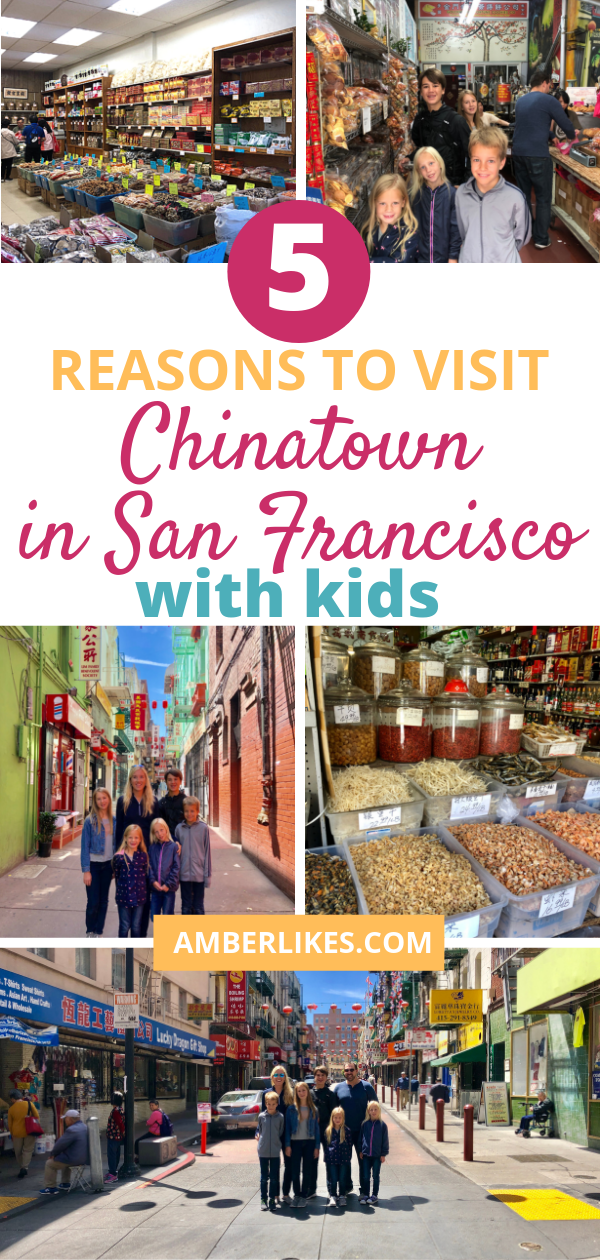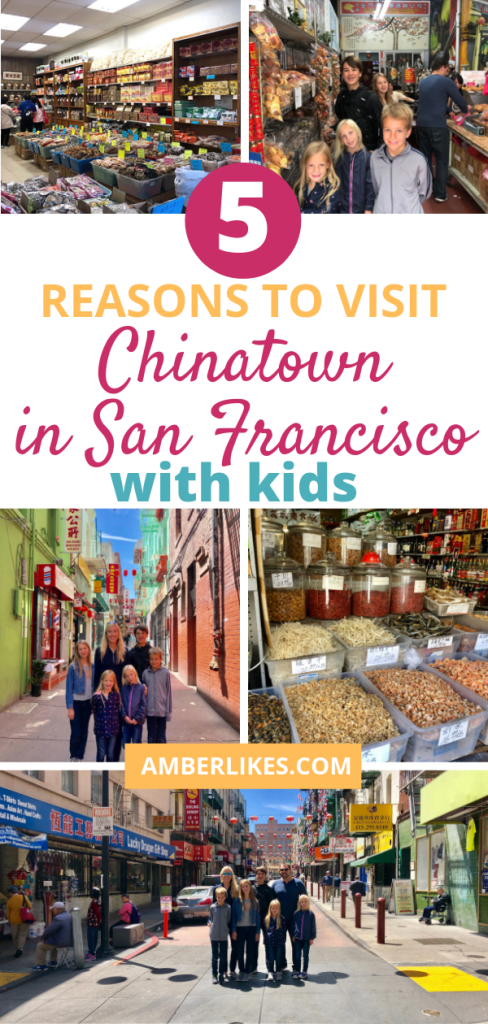 1. Learn some history.
San Francisco's Chinatown is the largest outside of Asia. This area is full of rich history, beginning in 1848. Although I didn't do a complete homeschooling lesson on this area before we visited, I do plan to incorporate some of what we saw in Chinatown during the school year. There's nothing like walking the streets of an area to bring history to life. Check out this link for a quick timeline of the area's history.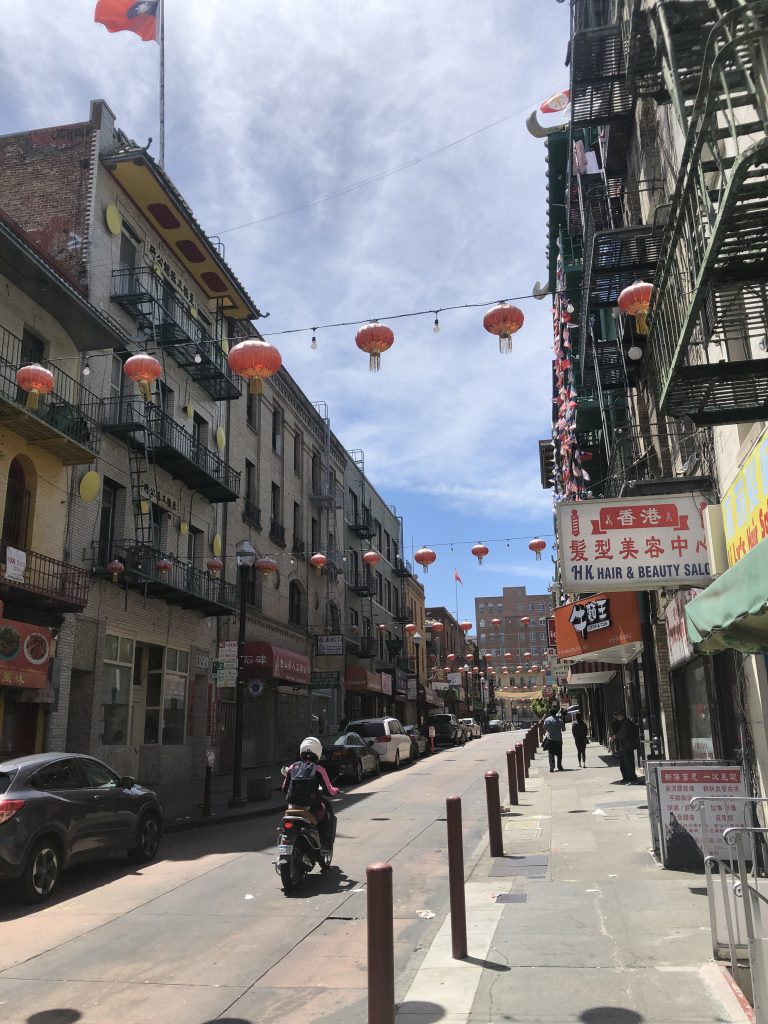 2. Visit an iconic landmark.
There are so many landmarks that are necessary stops on a tour of San Francisco! The Golden Gate Bridge, Alcatraz, Lombard Street; these are all necessary photo stops. Another one you don't want to miss in San Francisco's Chinatown is the iconic Dragon Gate. I didn't actually get a great picture of it because it was very crowded when we went by. But even if you have to do a fly by, you need to take your kids to see it!
3. Find a piece of film history.
My absolute favorite part of Chinatown was Ross Alley. This is known as the oldest alley in San Francisco, and has quite a seedy history. Be sure to review it before sending your kids off to read all about it! However, the alley holds some more entertaining history for film buffs.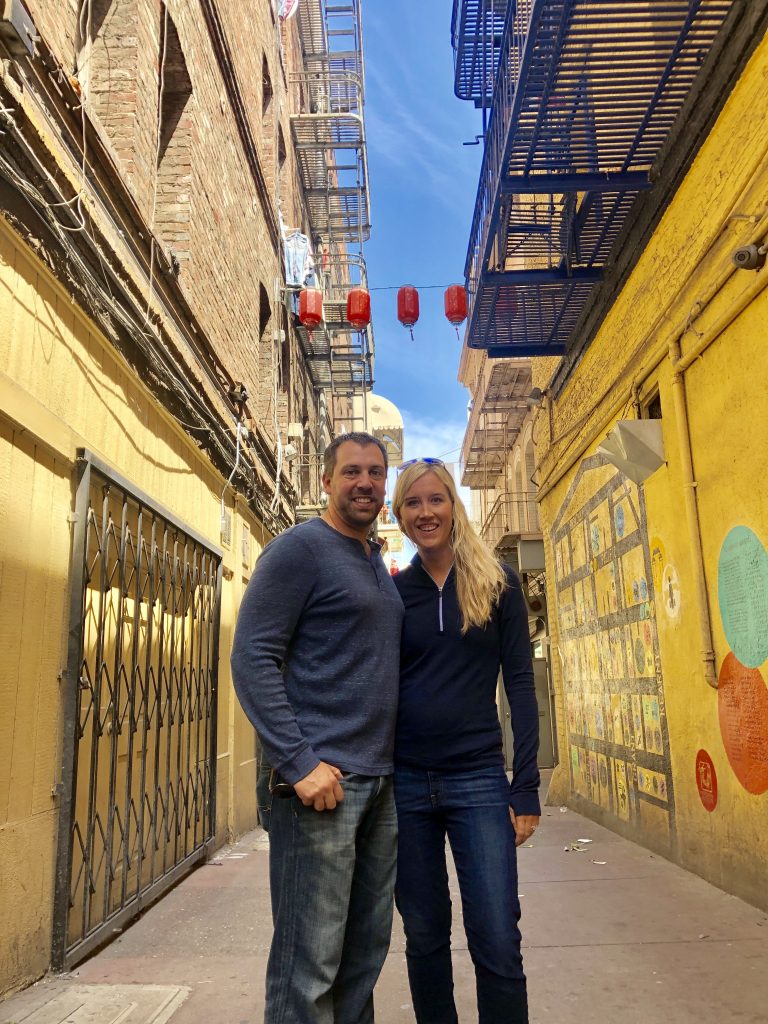 Scenes from both "Indiana Jones and the Temple of Doom" and "The Karate Kid Part II" were filmed on Ross Alley. And when you walk down it, while holding your children's hands, you will feel like you stepped onto a movie set.
4. Try some authentic fortune cookies.
Did you know that you can see for yourself how fortune cookies are made in San Francisco's Chinatown? On Ross Alley, you can visit the Golden Gate Fortune Cookie Factory and watch fortunate cookies being made right in front of your eyes. This landmark has been in operation since 1962 and has delicious, fresh made cookies. They make up to 10,000 cookies per day! You can even make your own fortunes to put inside cookies. Such a great gift idea!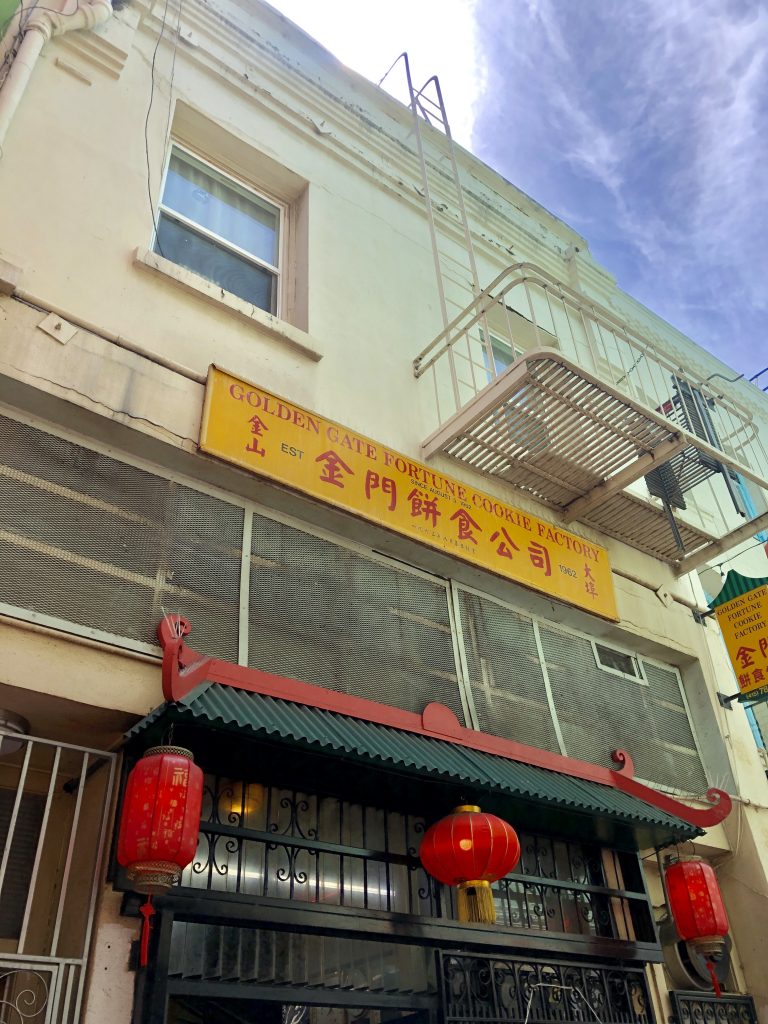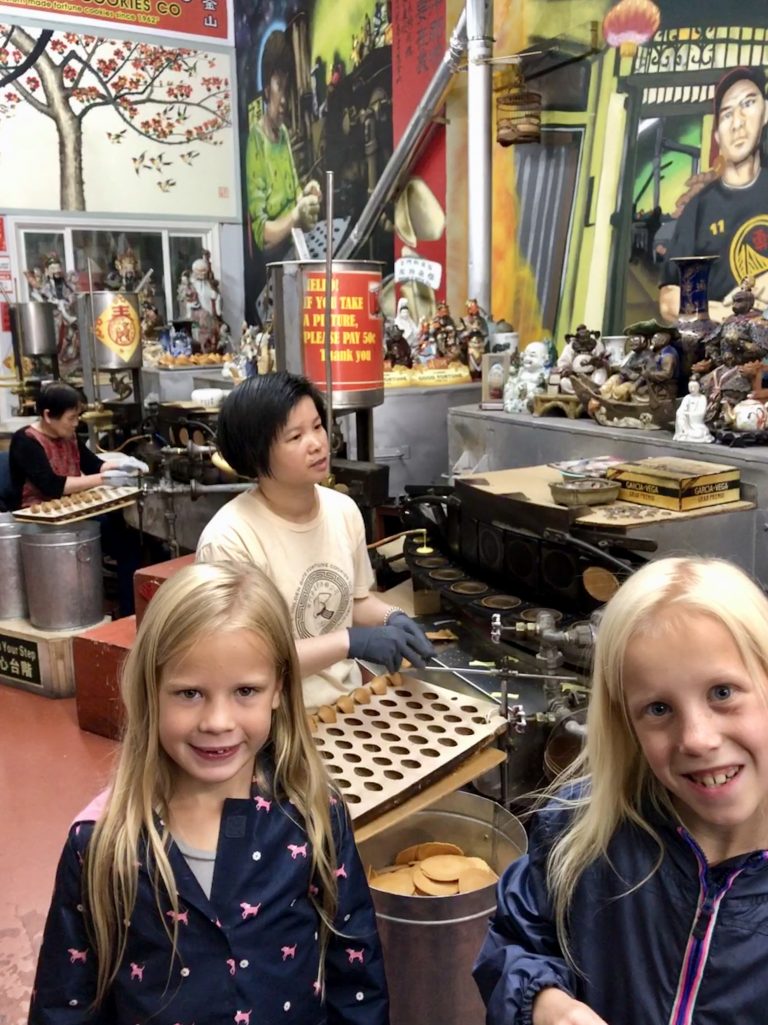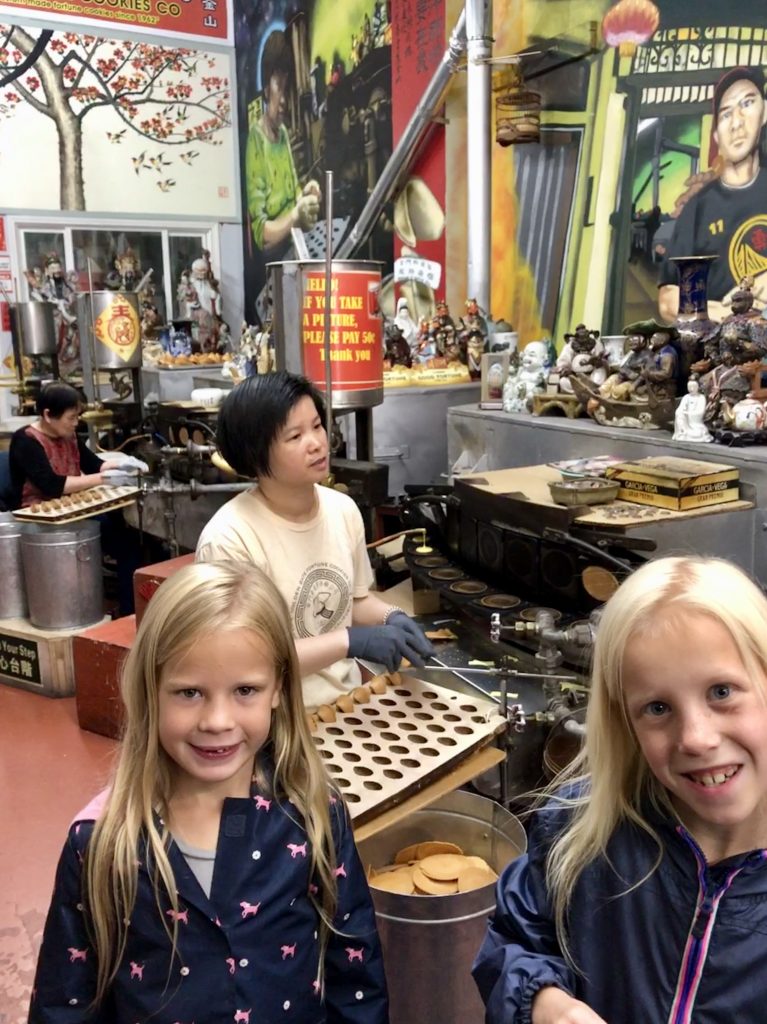 When we visited, it wasn't bust at all. We were able to walk right in, and for a customary tip, you can take a picture with the factory workers. Oftentimes, I've read that there can be a line outside the door, but the employees are welcoming and happy to have you visit!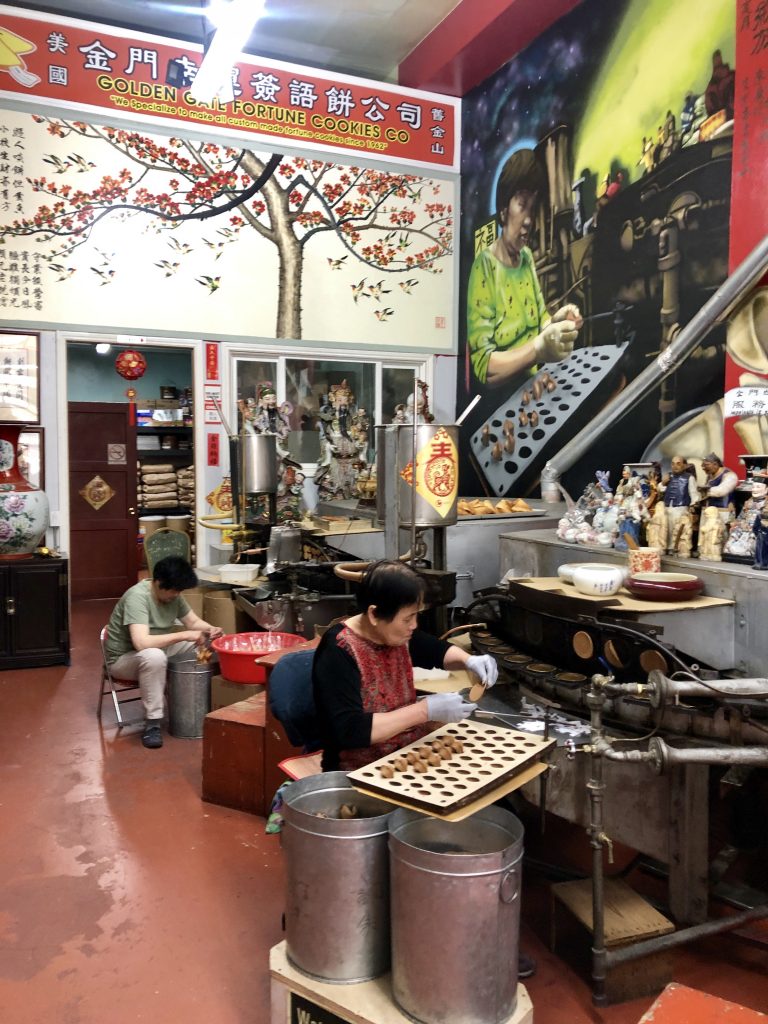 5. Stroll the streets and do some window shopping.
The streets in Chinatown are busy! You will want to keep hold of little one's hands and stay together. It's fascinating to see the street signs in both English and Mandarin. It feels like you just walked onto a different continent! I had no idea what so many of the items in the shops even were, or what to do with them. The labels and the prices were all in Mandarin, so we mostly window shopped!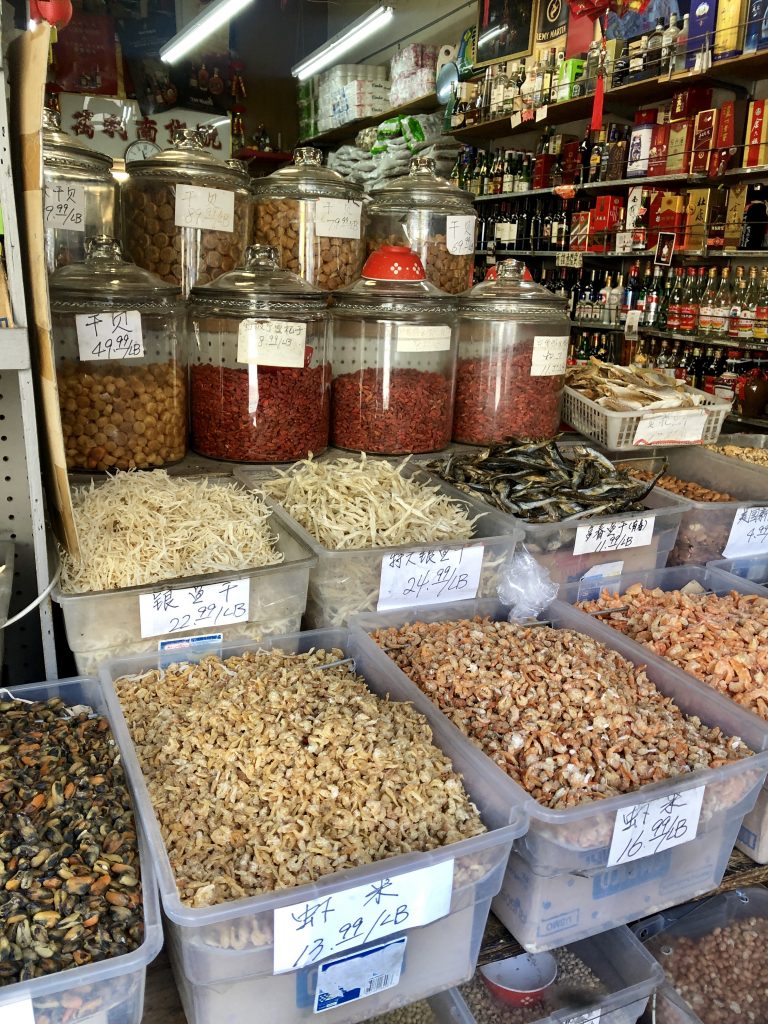 The kids loved looking at the shops as we walked through the streets. We saw toys, books, clothes, produce, fish, and so much more! Even though we were only there for a short time, we had such a wonderful experience being immersed in a different culture.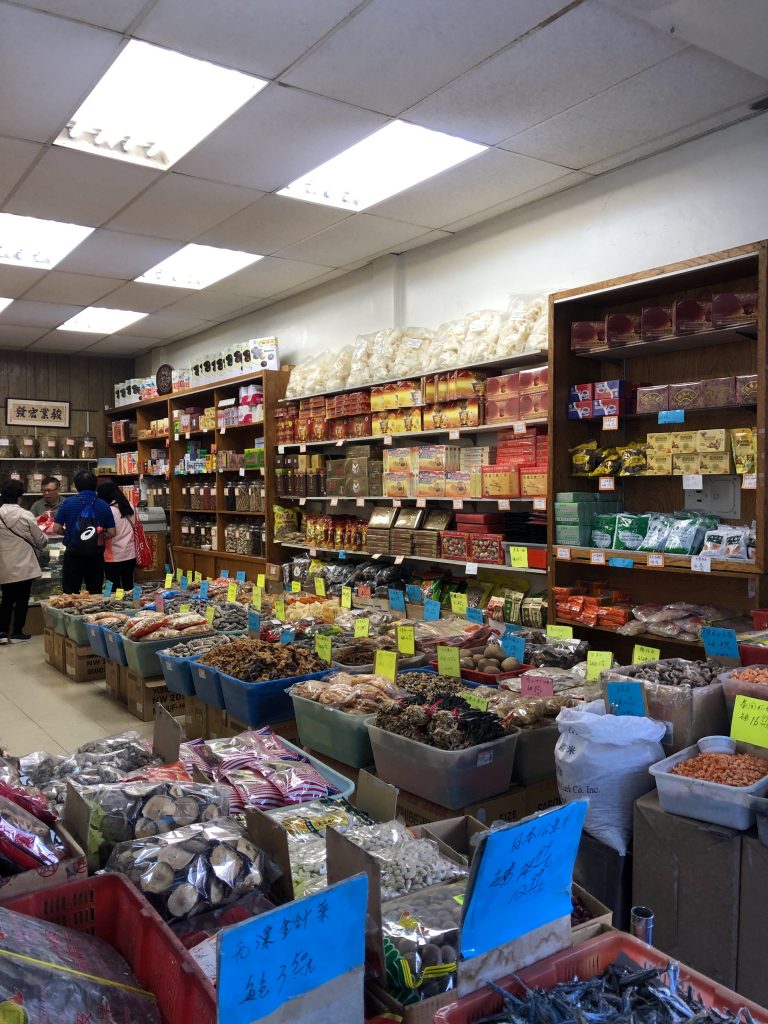 So there you have it! No need to be worried about visiting San Francisco, or Chinatown, with your kids. There's so much to learn and experience, it's worth the effort to visit. Can't wait to see pictures of your visit!
You May Also Like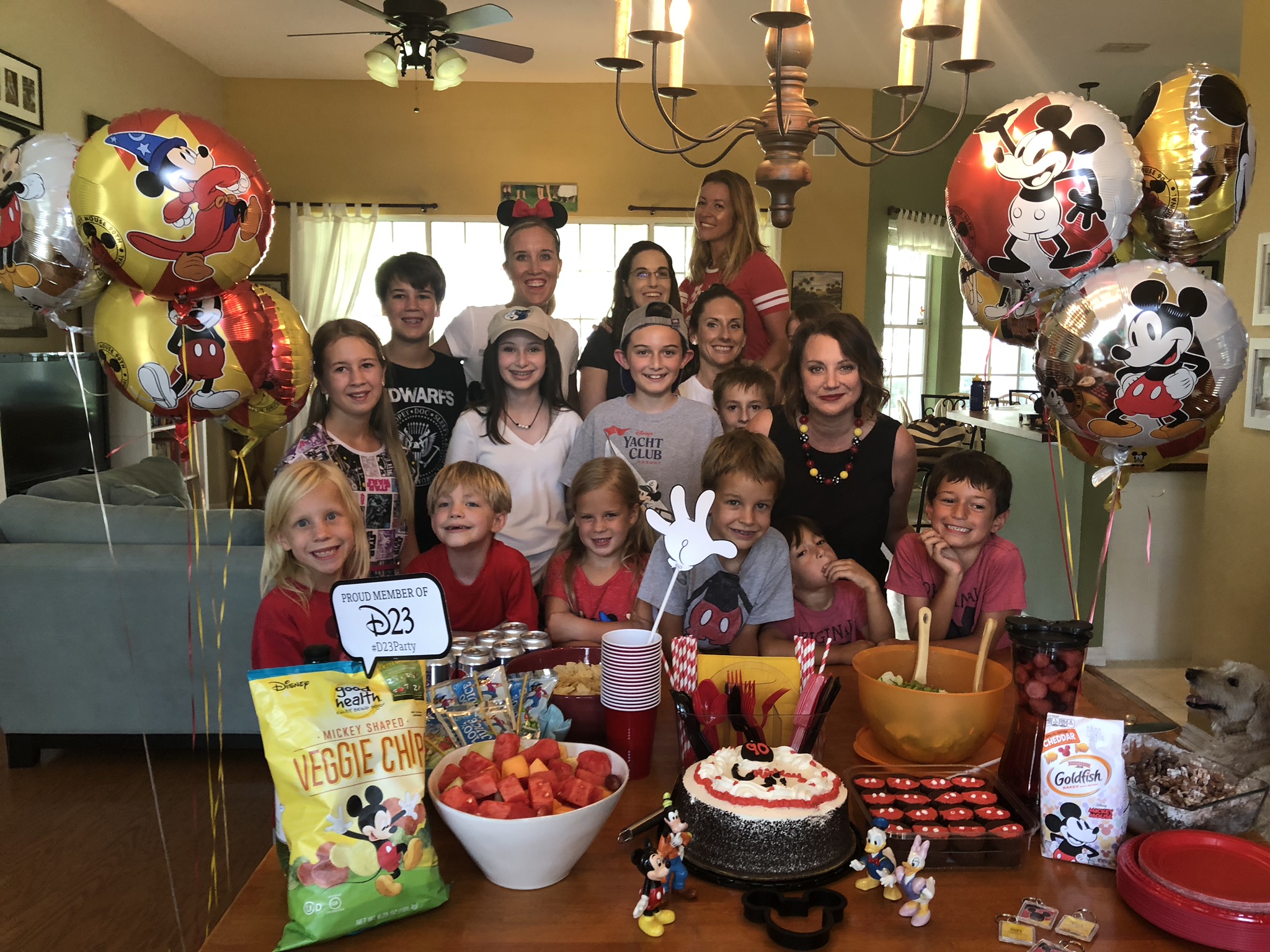 September 18, 2018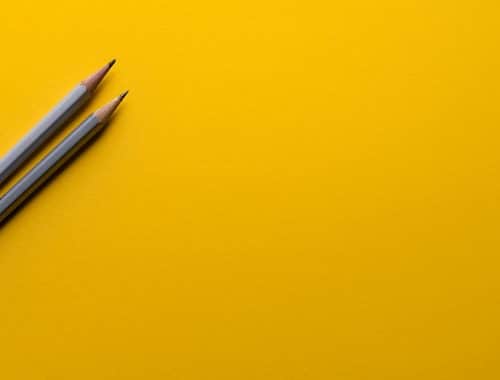 March 10, 2020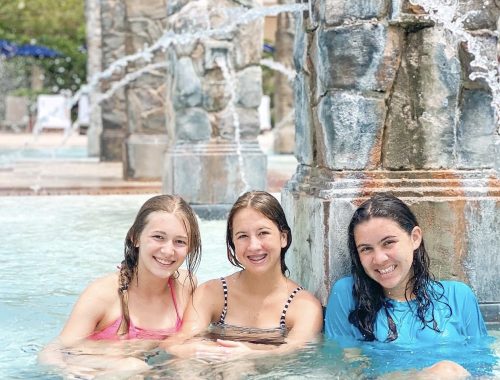 September 6, 2020