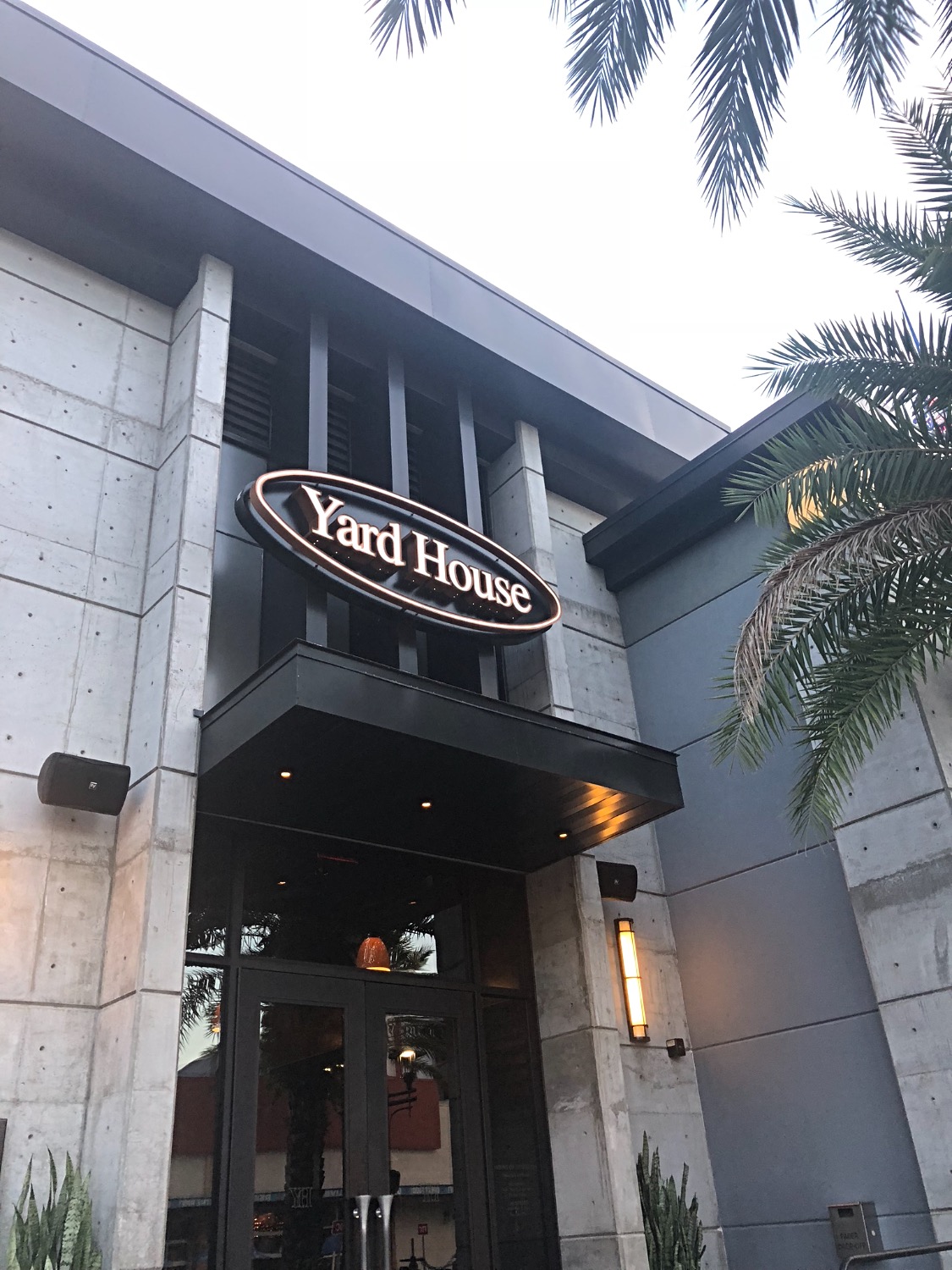 Oktoberfest at Yard House
October 9, 2018
Sharing is caring!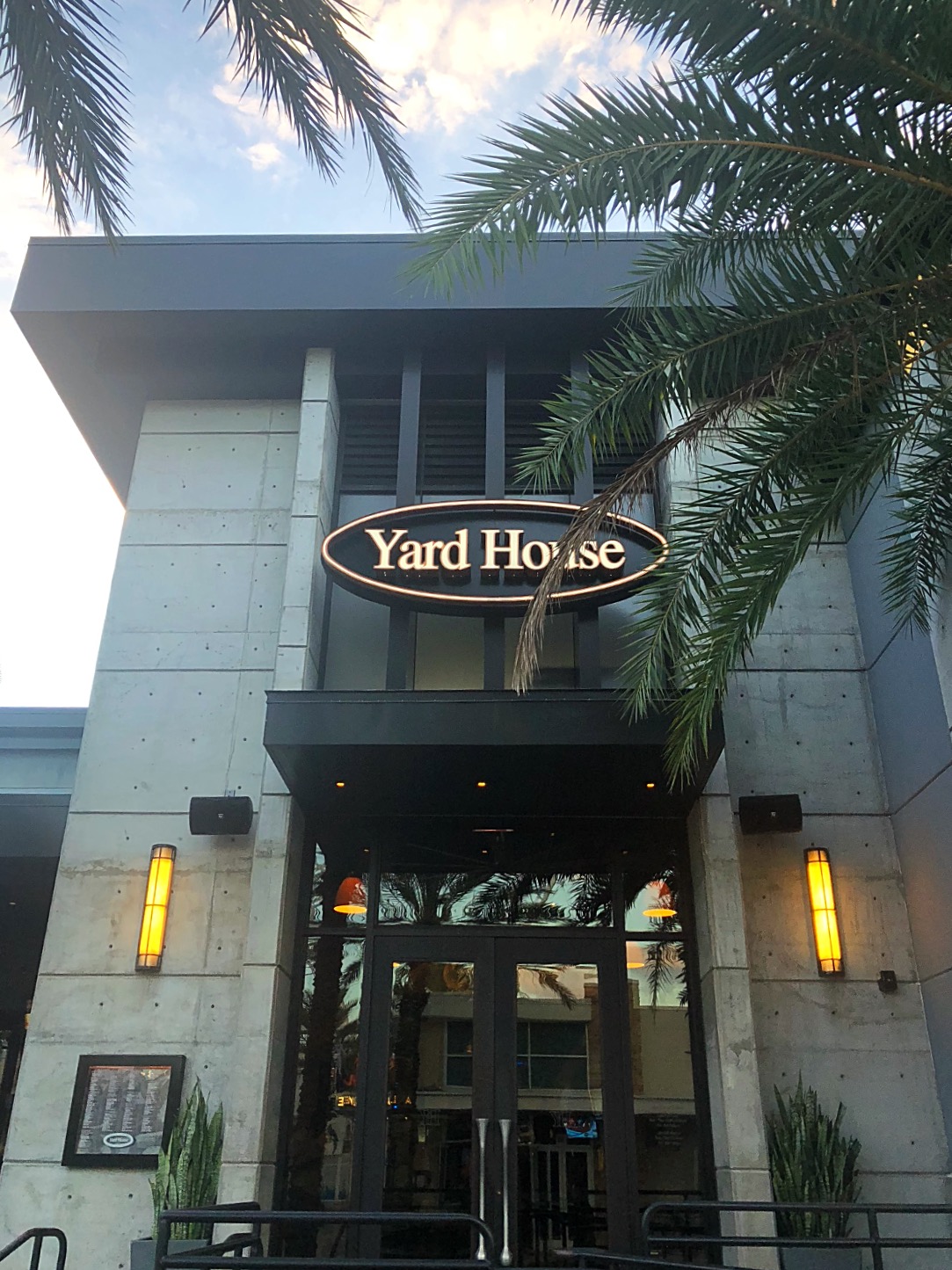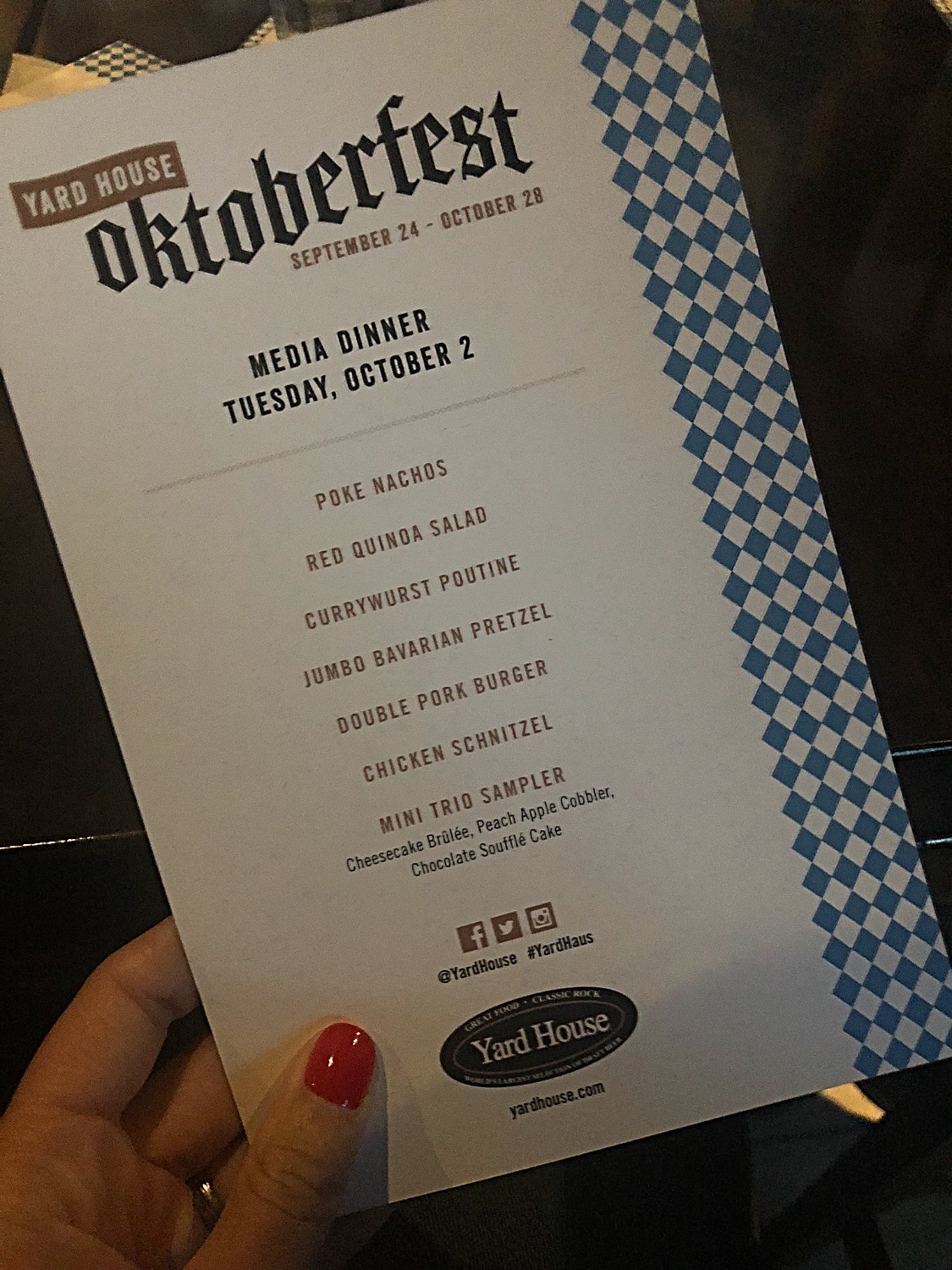 Oktoberfest Limited-Time Menu
September 24 – October 28, 2018
At Yard House, beer is our hook, and food is our soul. This Oktoberfest, we're serving a New American twist on some German favorites:
· Jumbo Bavarian Pretzel: Traditional Bavarian pretzel paired with horseradish mustard and beer cheese sauce
· Currywurst Poutine: A traditional bratwurst dish served with green onions, beer cheese, fries and cheese curds
· Double Pork Burger: Served with white cheddar, arugula, red onion, tomato, bacon tomato jam, Dijon mustard on a pretzel bun
· Chicken Schnitzel: Traditional schnitzel chicken served with a side of ripped potatoes and Brussels sprouts topped with malt vinegar aioli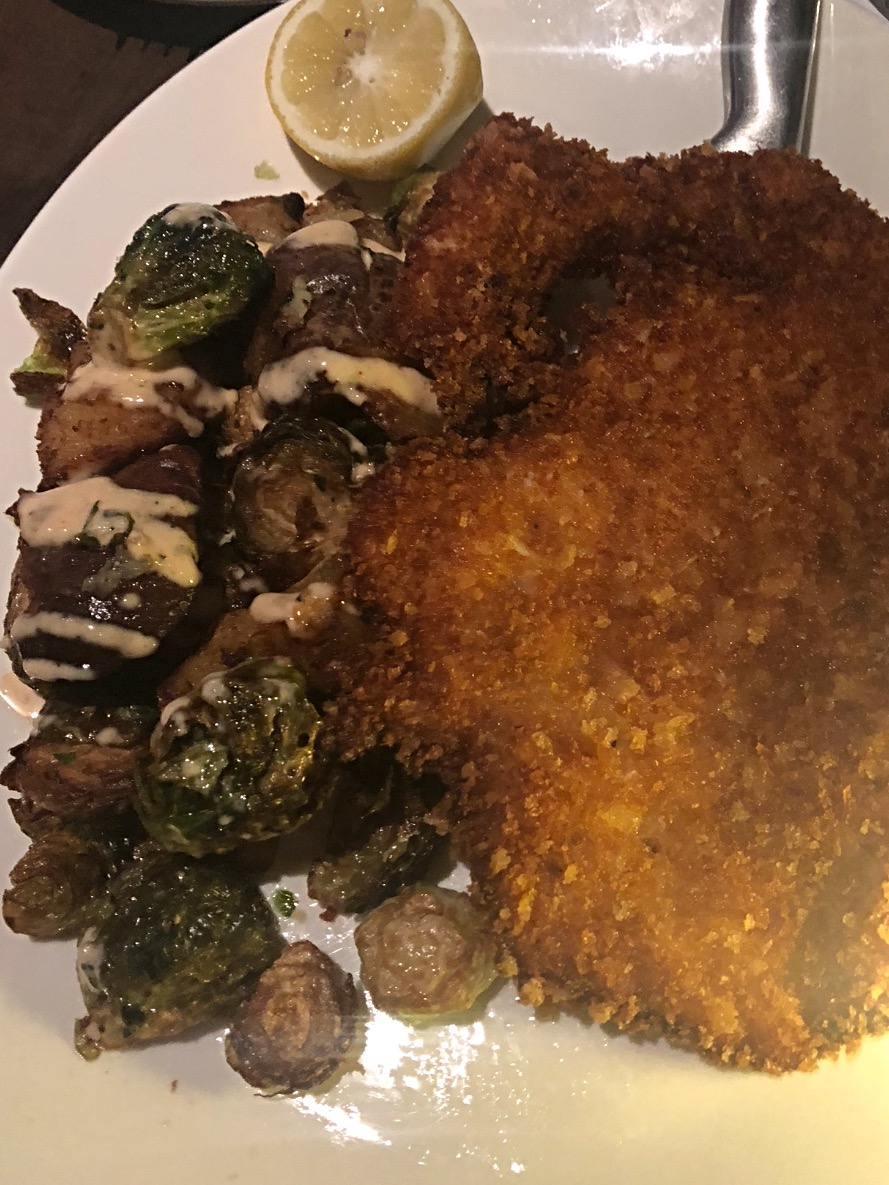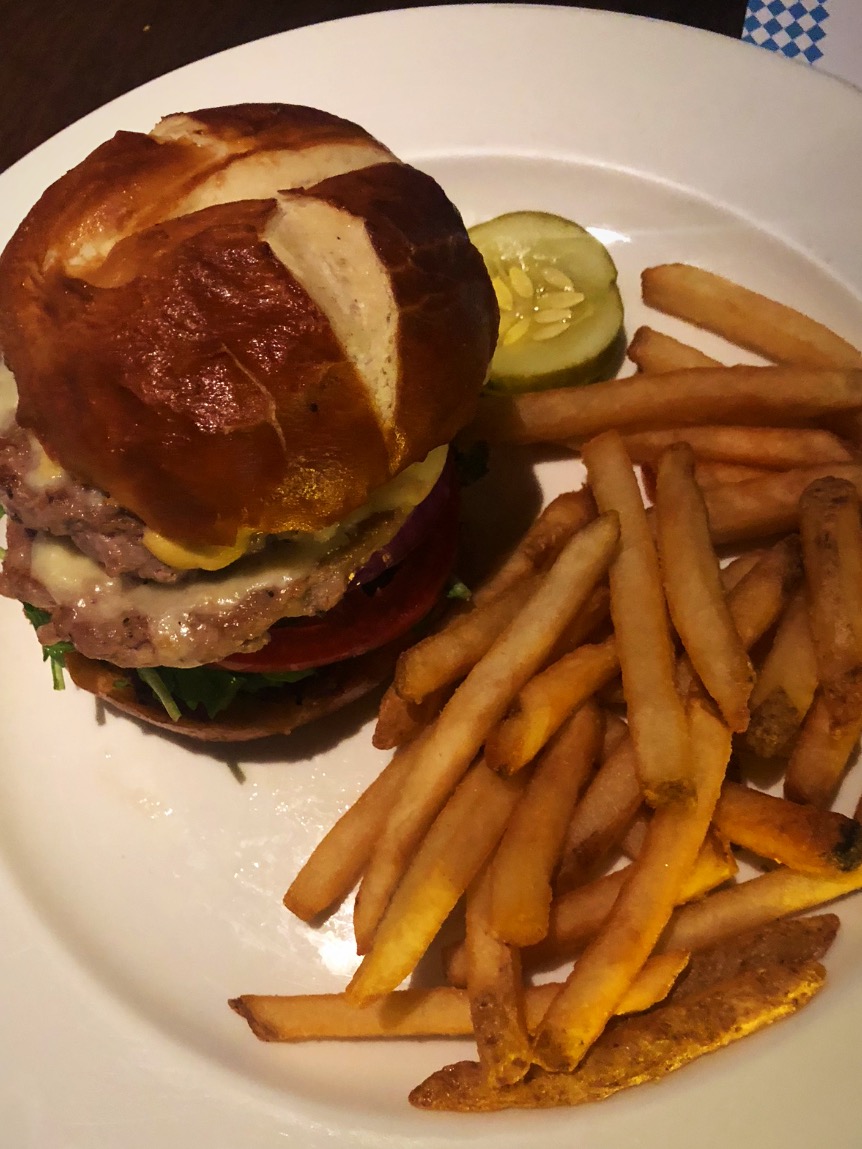 In addition to this menu, we also enjoyed the Poke Nachos and Red Quinoa Salad to start. The Red Quinoa Salad was one of my favorite dishes, and had so many unique elements. The Poke Nachos were one of my husband's favorites! He had never tried poke before, and really enjoyed it! Since I don't eat meat, I was more than happy to give him all of my poke, and I really enjoyed the nacho dish without that element.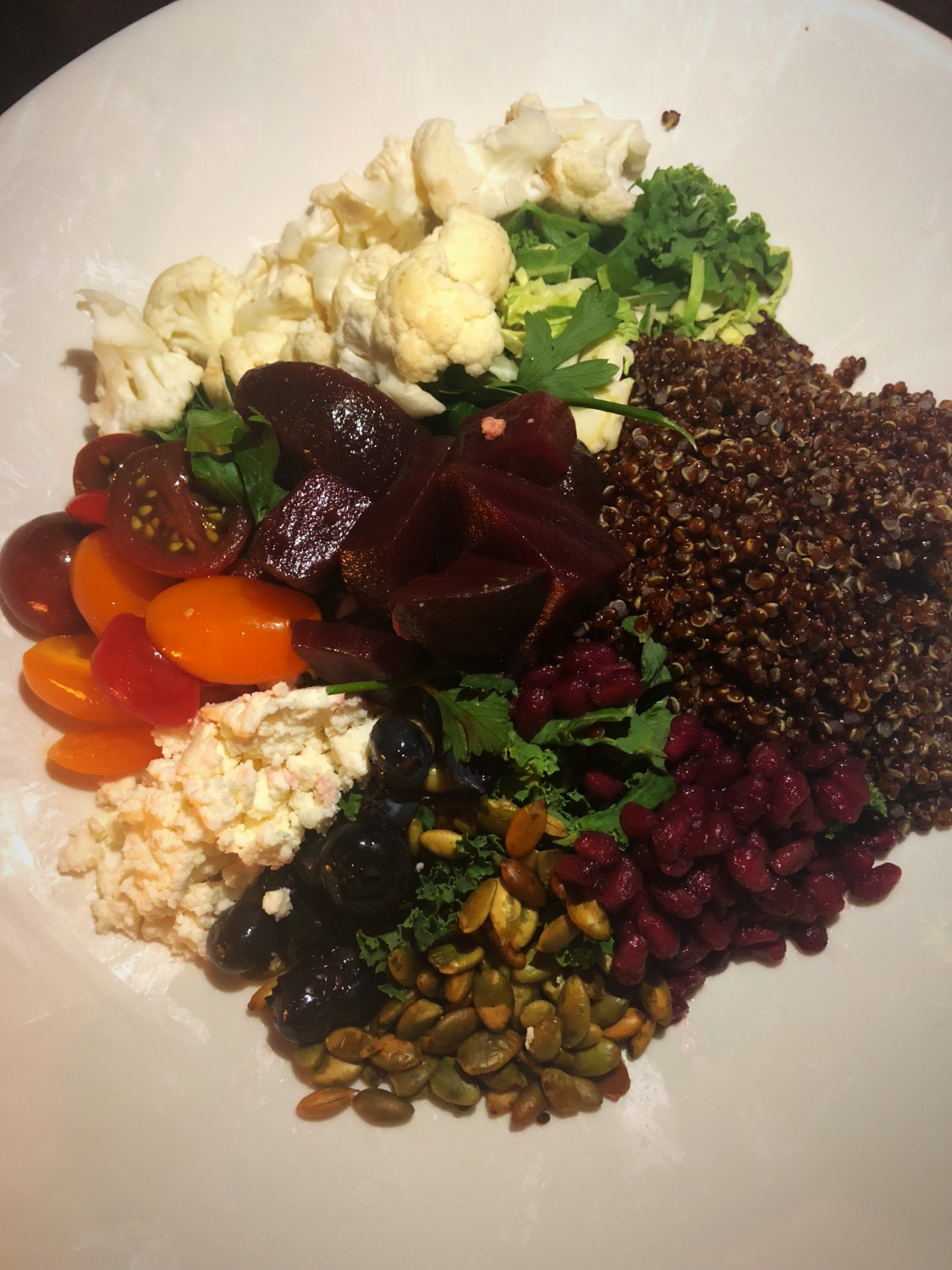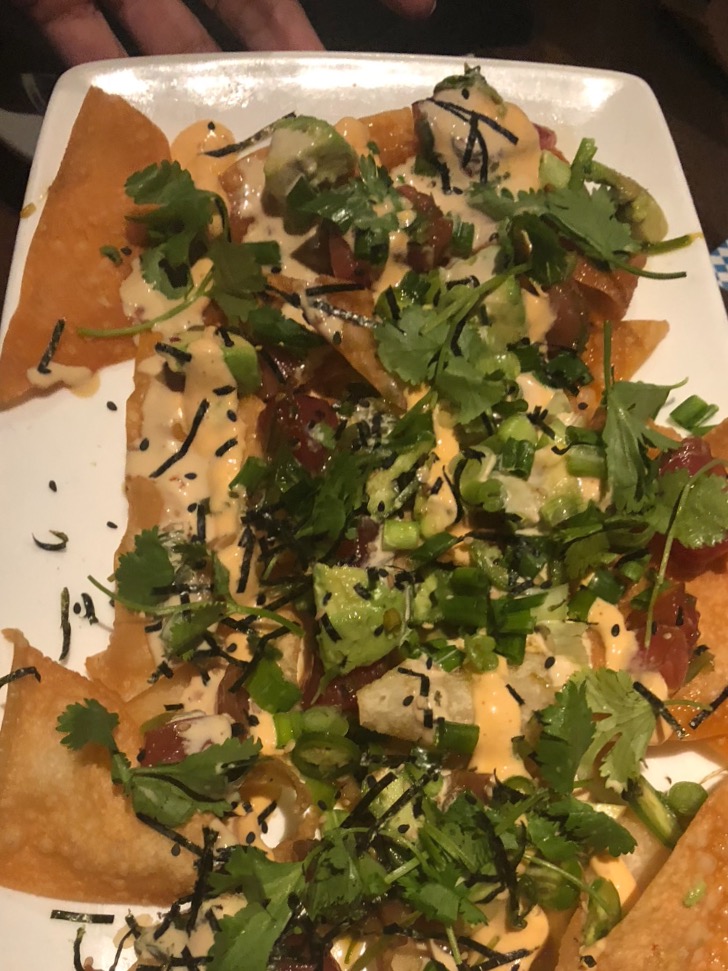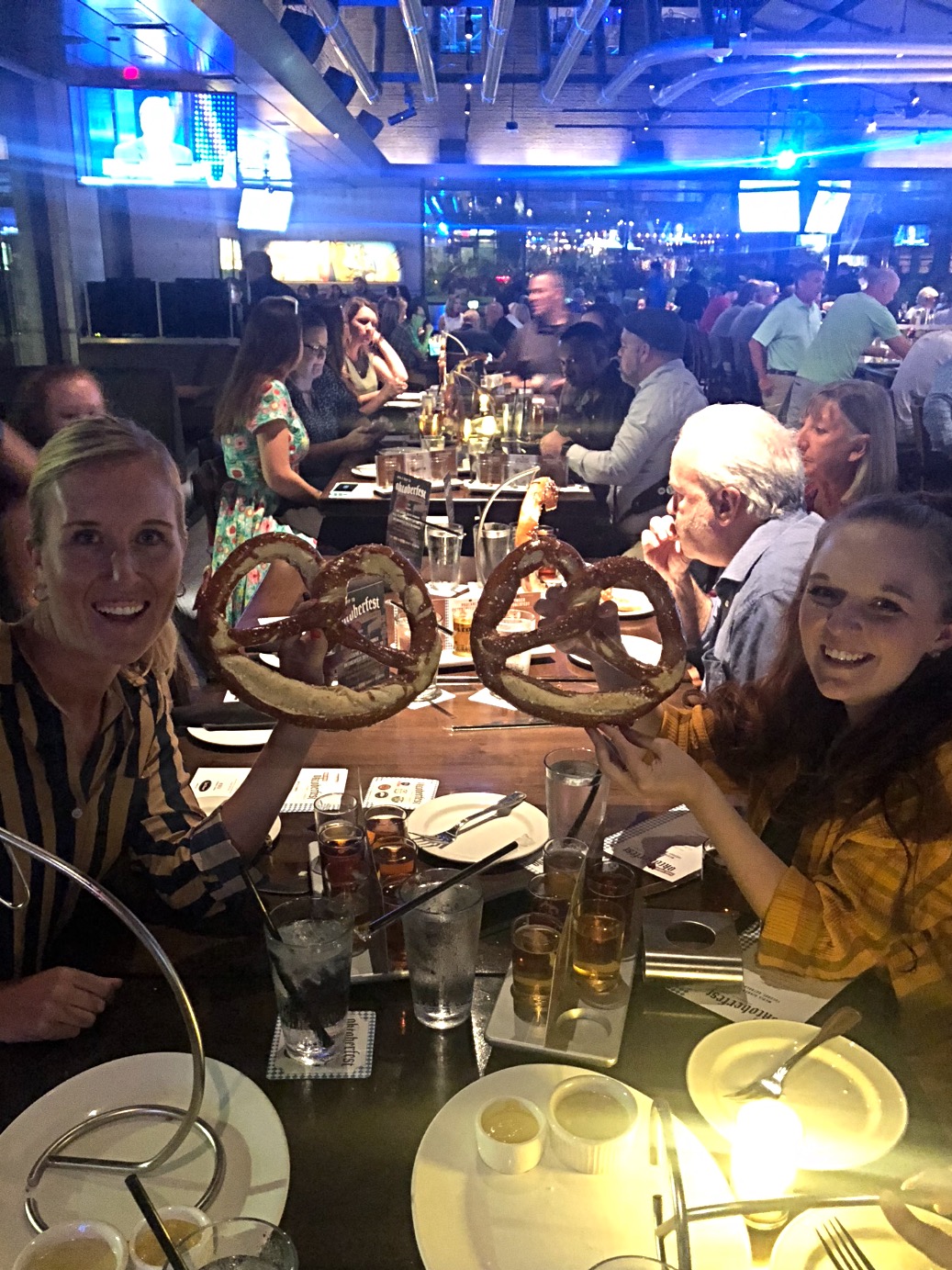 For dessert, we enjoyed a mini trio sampler that included Cheesecake Brûlée, Peach Apple Cobbler, and Chocolate Soufflé Cake. Even though we were absolutely stuffed by the time we got to this course, we still thoroughly enjoyed trying a few bites of each. My favorite was the Cheesecake Brûlée and my husband's favorite was the Peach Apple Cobbler. I know it will be hard, but save room for dessert at Yard House!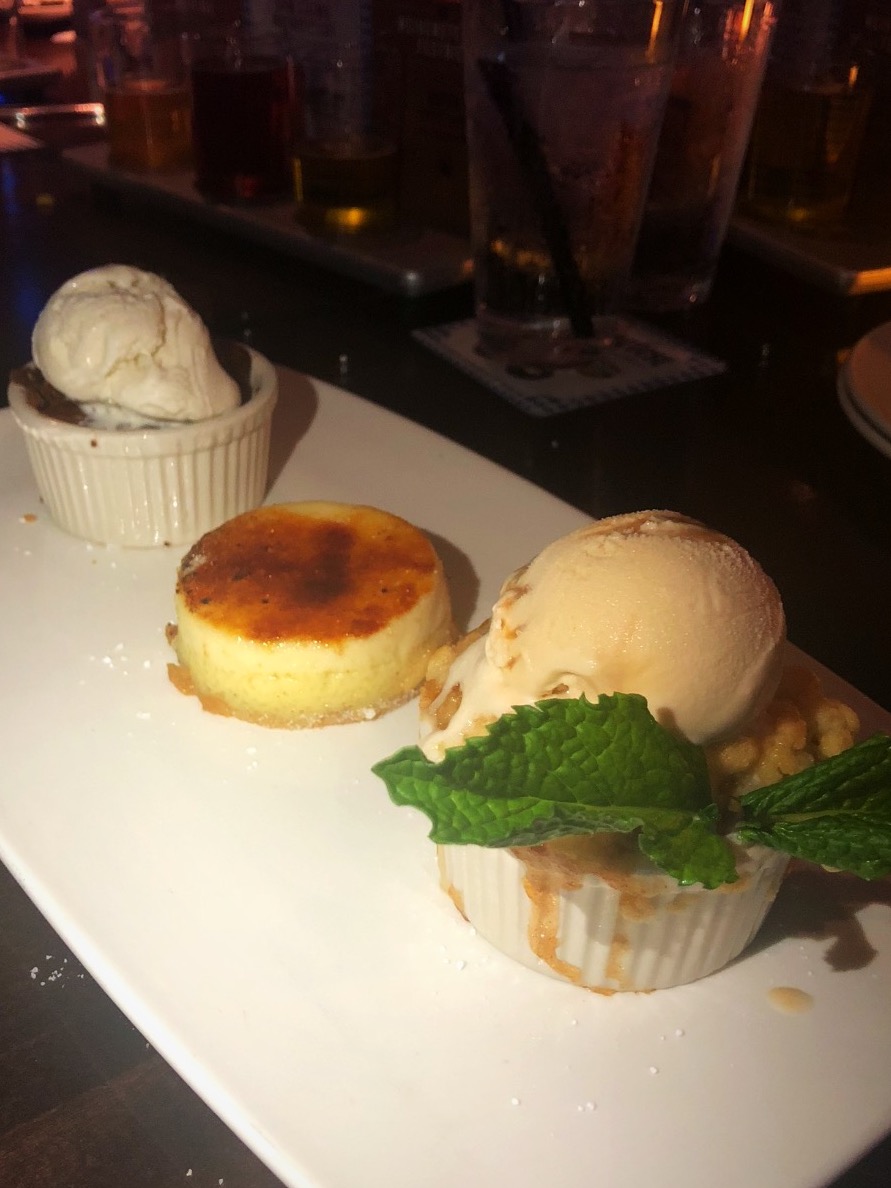 Oktoberfest Beer Selection
September 24 – October 28, 2018
Yard House boasts the world's largest selection of draft beer, and this Oktoberfest, the restaurant is pouring:
· Sam Adams Octoberfest: A blend of rich malts for a hearty, smooth flavor with notes of caramel creating a brew that's perfect for the season
· Weihenstephan Festbier: This Festbier produced by the world's oldest continuously operating brewery has a rich body with a balanced finish and represents the Bavarian way of celebrating
· Ayinger Oktoberfest: A beer with a deep golden color tinted with amber, lightly sweet with a malty nose balanced with floral hops
· Paulaner Oktoberfest Wiesn: This German beer has a deep golden color and is full-bodied from Munich and Pilsner malts with a balanced fragrance of hops
· Goose Island Oktoberfest: A bold American take on the German style, this beer provides a dry, malty body with notes of toffee and burnt sugar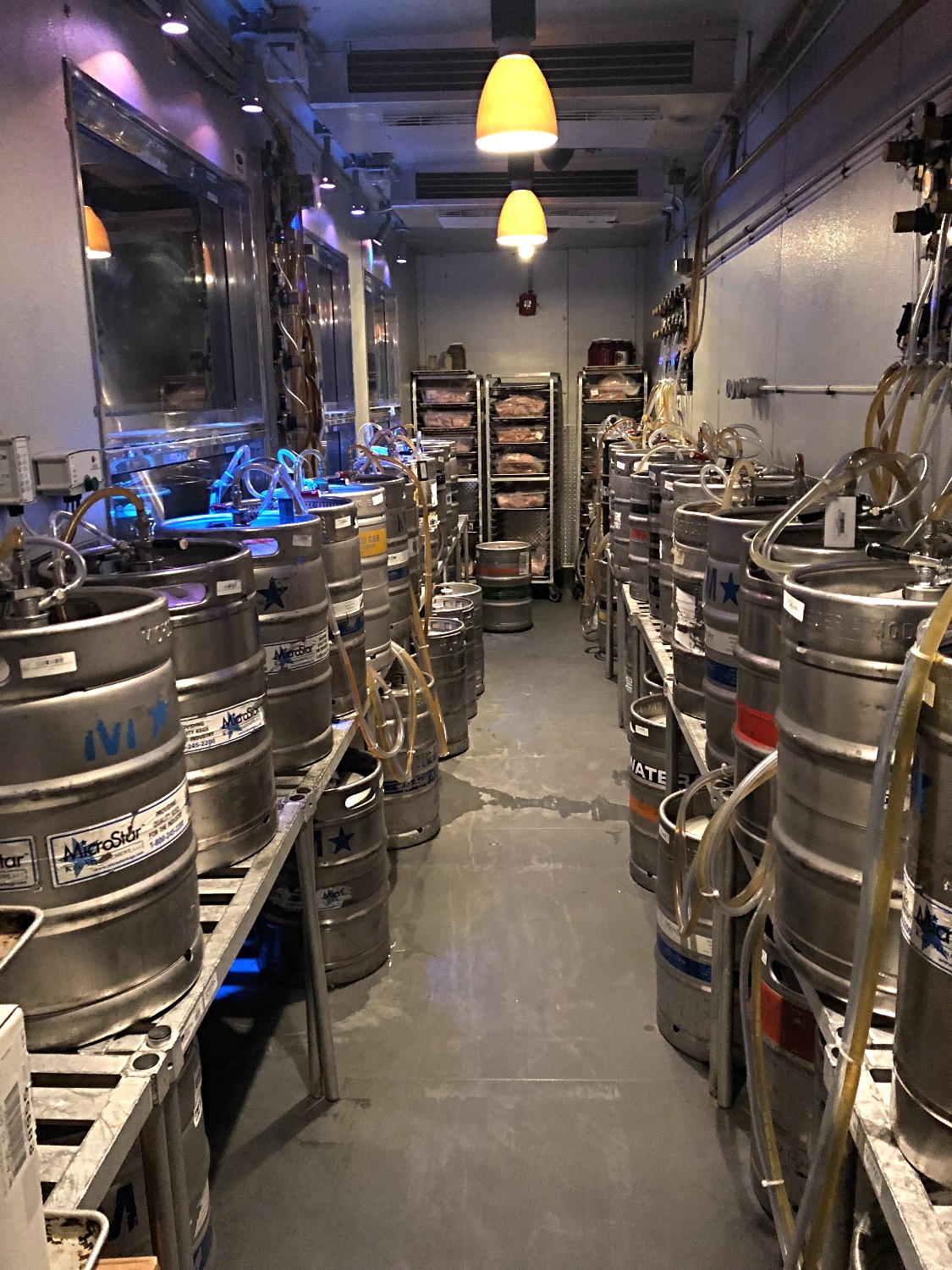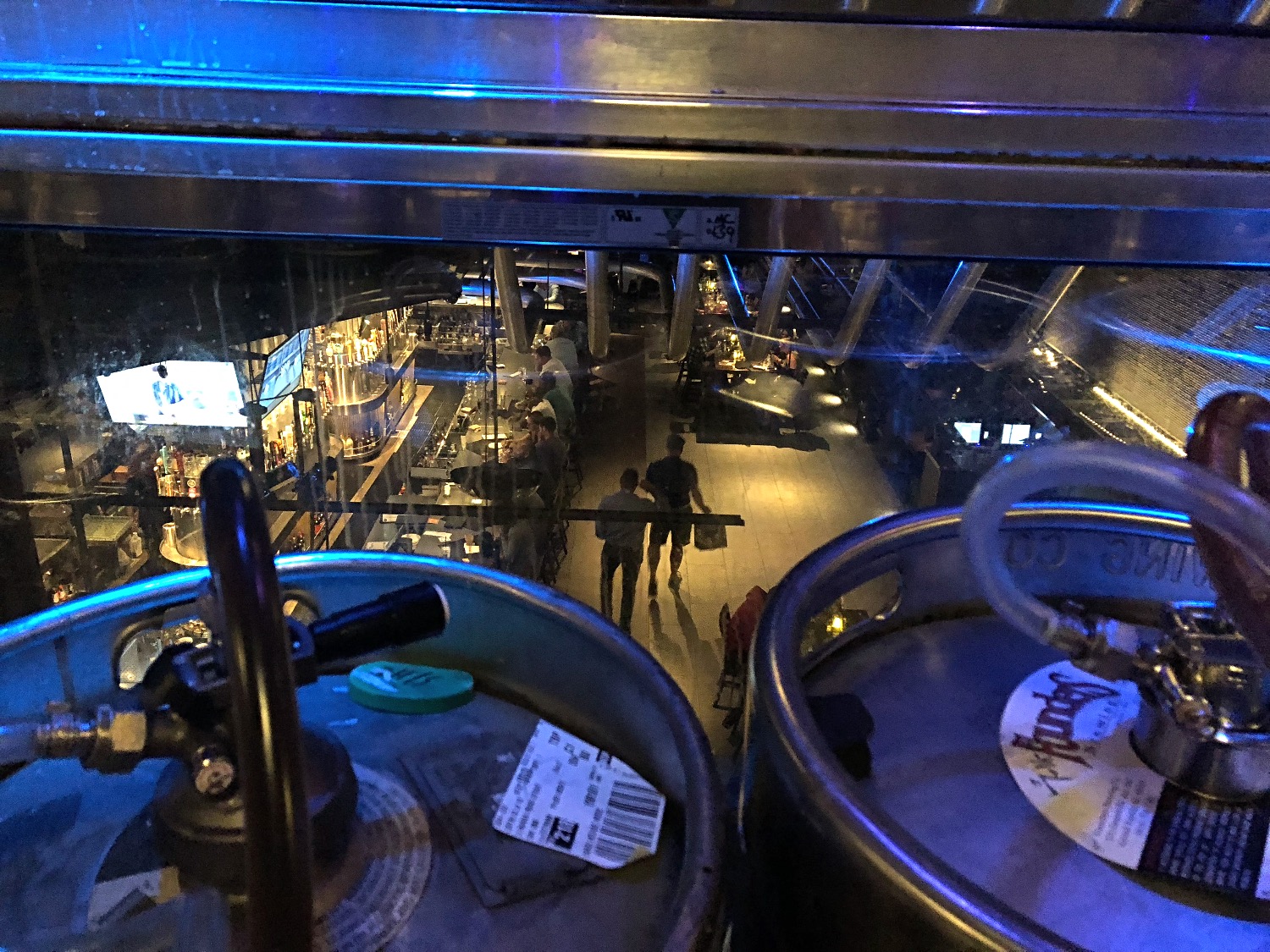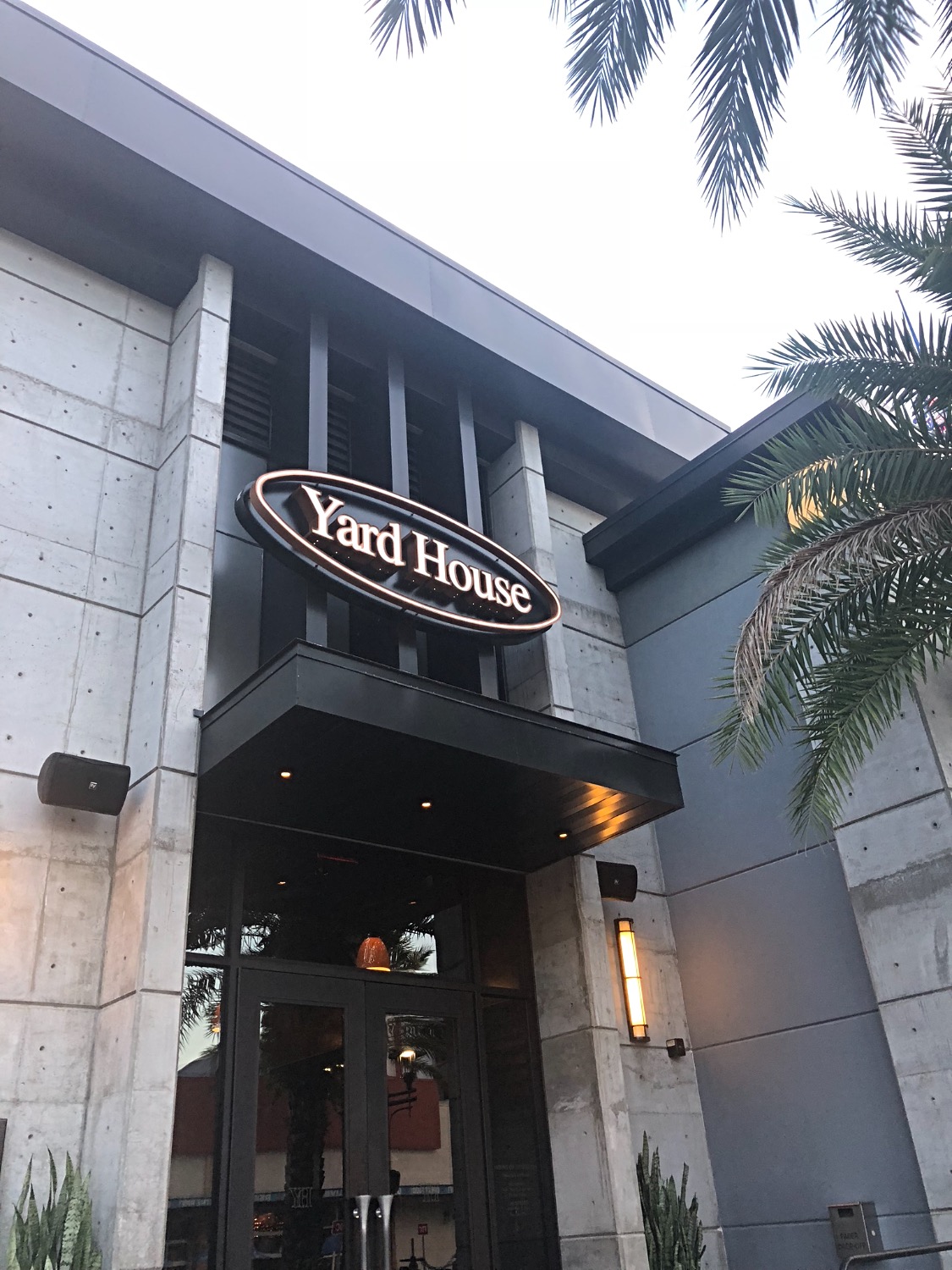 *I was provided with a complimentary dining experience in exchange for my honest and unbiased review. All opinions are my own.
You May Also Like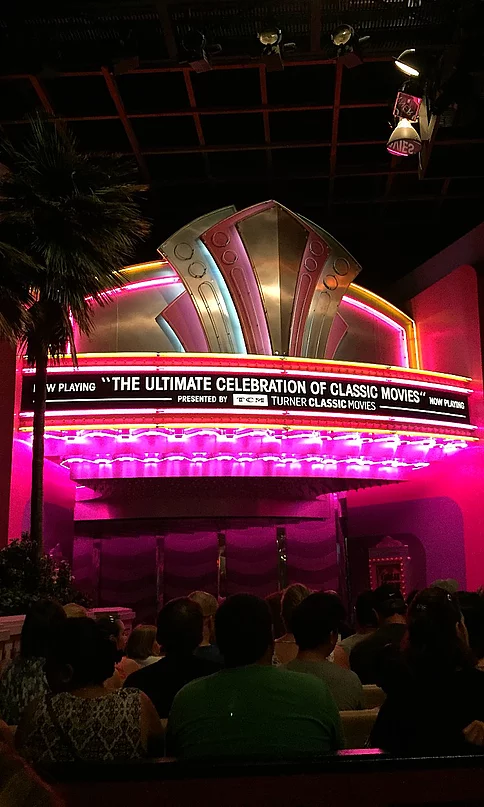 July 19, 2017