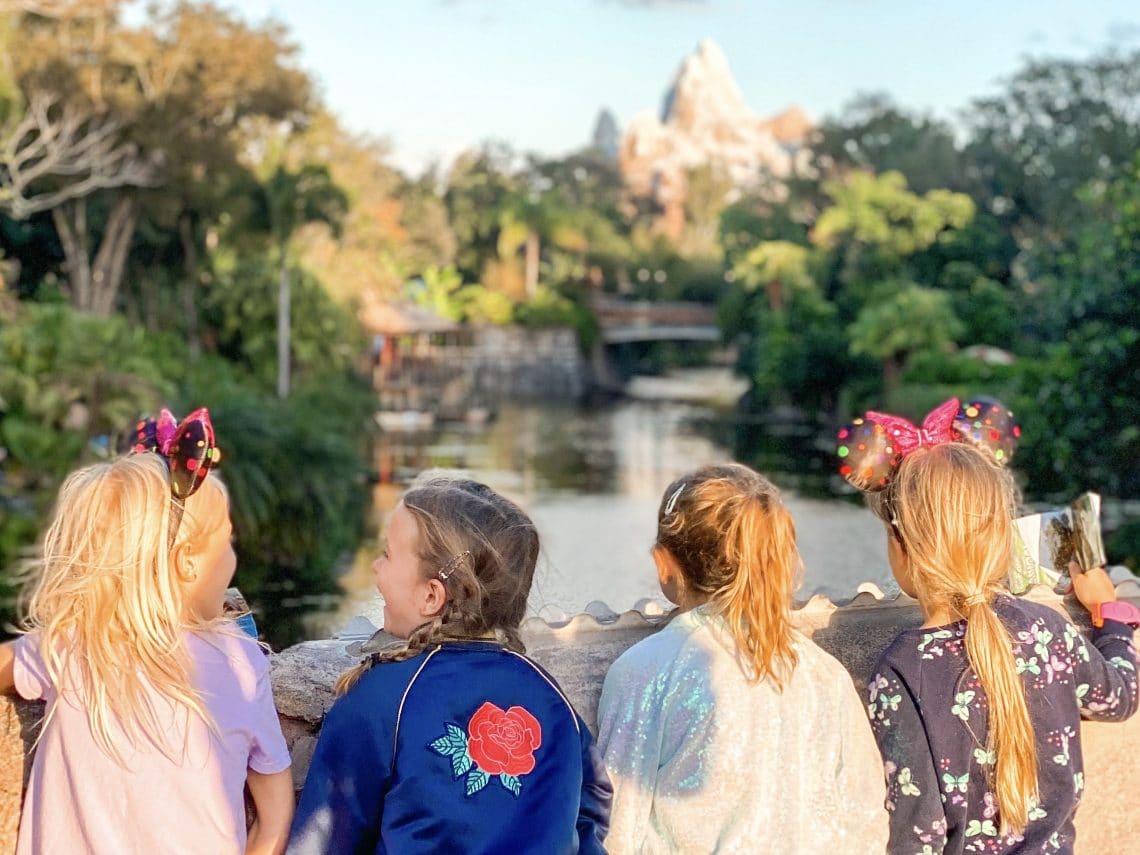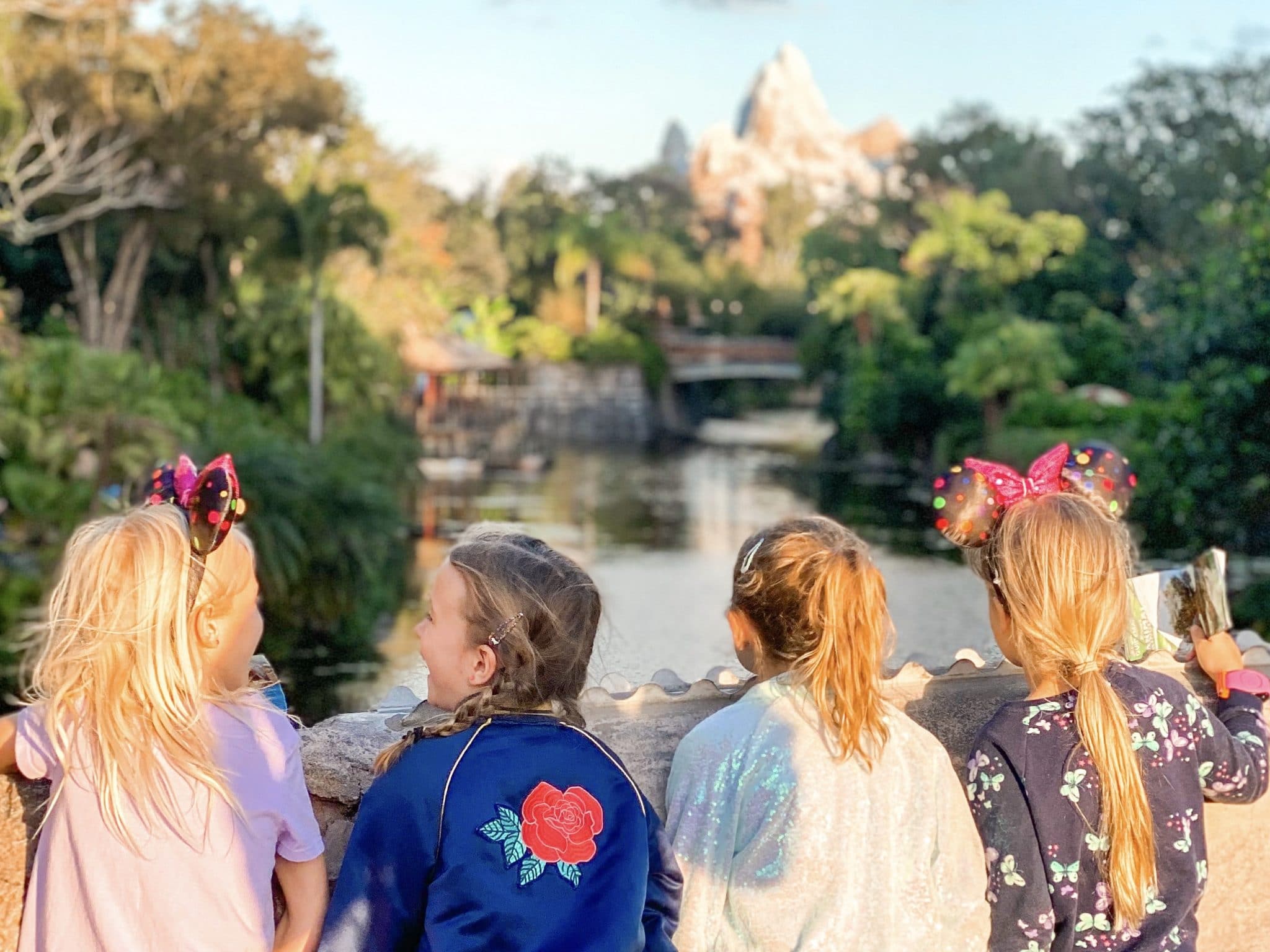 Animal Kingdom for First Timers: A Complete Guide
January 24, 2020
Sharing is caring!
What is Animal Kingdom? Is it a theme park? It is a zoo? I remember when this park first opened, there was a lot of confusion about what this park would be. Now that Animal Kingdom celebrated it's 20th anniversary last year, we have come to know and love this park as a special part of the Walt Disney World magic. But what if you've never been there before? What should you expect? I'm here to share everything you need to know about this special piece of Walt Disney World with the Animal Kingdom for first timers guide!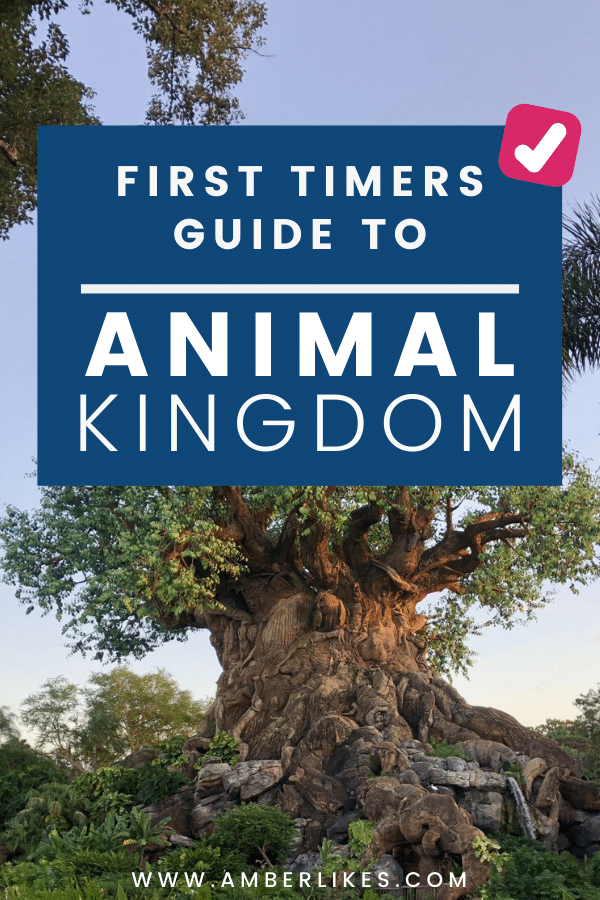 General Info about Animal Kingdom for First Timers
Disney's Animal Kingdom is actually the largest theme park in the world at 580 acres. But don't be intimidated by that! A lot of that space is for the animals. As I discussed in my post about the Wild Africa Trek VIP tour , Disney's Animal Kingdom is actually accredited by the Association of Zoos and Aquariums, which means that is actually a zoo. However, it's so much more than a zoo! When it's new to you, Animal Kingdom for first timers can be overwhelming. Never fear, my guide is here!
The signature centerpiece of Disney's Animal Kingdom is the Tree of Life. When you enter the park, and walk through the a small path, you will come face to face with this beautiful center of the park. The layout of the park is centralized around the Tree of Life. Animal Kingdom includes 7 different areas. These are Africa, Asia, the Oasis, Discovery Island, DinoLand U.S.A., Rafiki's Planet Watch, and Pandora – The World of Avatar. Now for the Animal Kingdom for first timers guide, let's breakdown more of what you can expect when you visit this park.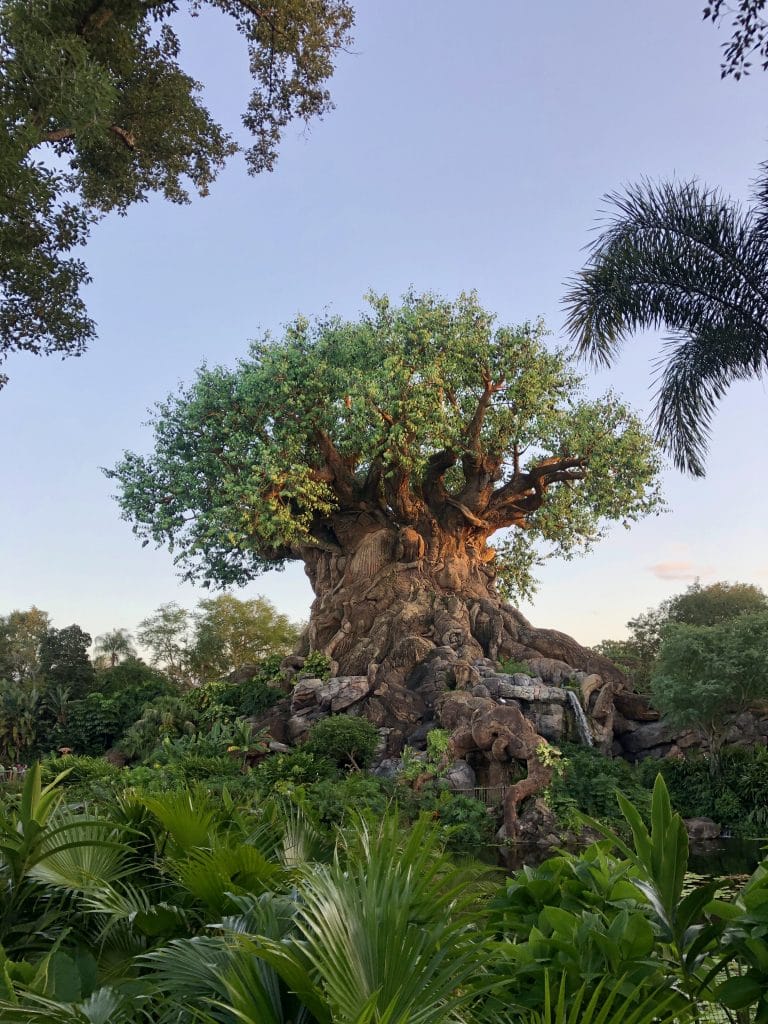 Animal Kingdom Rides
We all go to theme parks for different things. Some go for the food, others go for the characters, and some go for the rides. I am definitely a ride girl! My day is measured by how many rides I can manage to fit in. So if it was my first time at Disney's Animal Kingdom, I would want to know what rides to expect!
Rides Where You Need a FastPass
No Animal Kingdom for first timers guide would be complete without talking about fast passes. People debate their favorite fast passes, but there are some key rides where there will always be a long line. If you can get a FastPass for these, you'll want one. And just to review, FastPass is something that's FREE and available to all Disney guests. It allows you to bypass the standby line and have a much shorter wait.
For my full guide on all things FastPass, check out this post!
In order of how usual wait times, this is my list of rides where you would probably want a FastPass:
Avatar Flight of Passage- 3D simulator, 44 inch height requirement
Na'vi River Journey- slow moving river journey, all ages
Kilimanjaro Safaris- see animals in an open air vehicle, all ages
Expedition Everest- rollercoaster, 44 inch height requirement
Dinosaur- dark vehicle dino quest, 40 inch height requirement
There are several more rides that offer a FastPass, including a character meeting with Mickey and Minnie. If that's very important to you, then you should use one of your three fast passes for that selection. But if you don't care about characters, then don't waste it!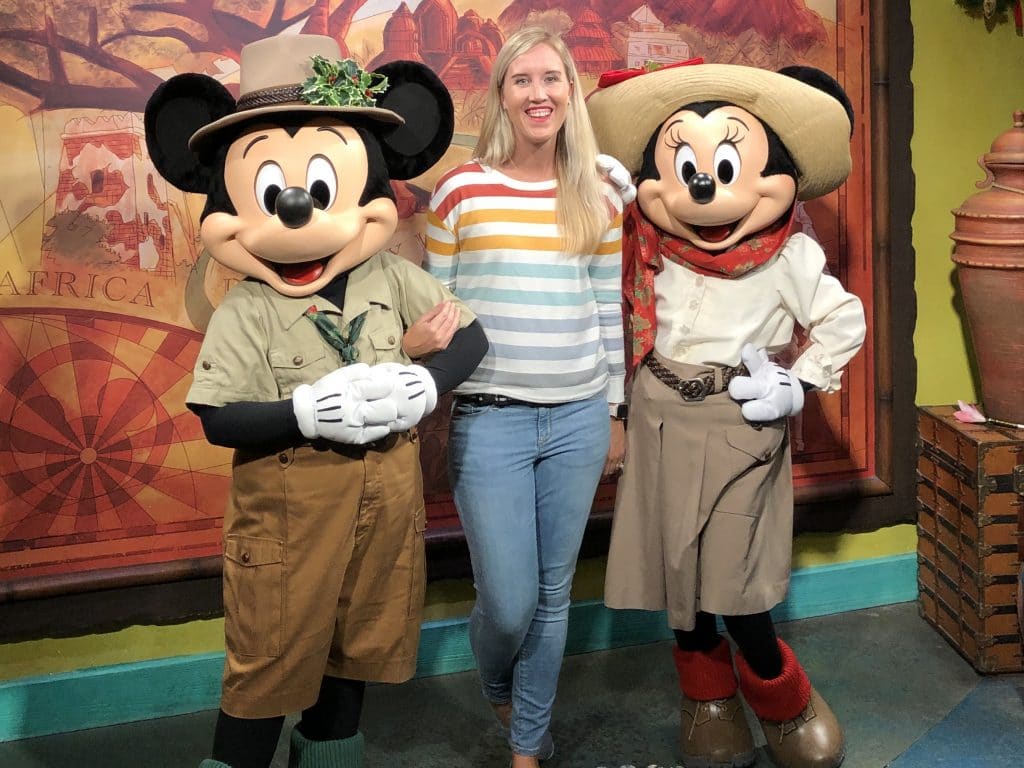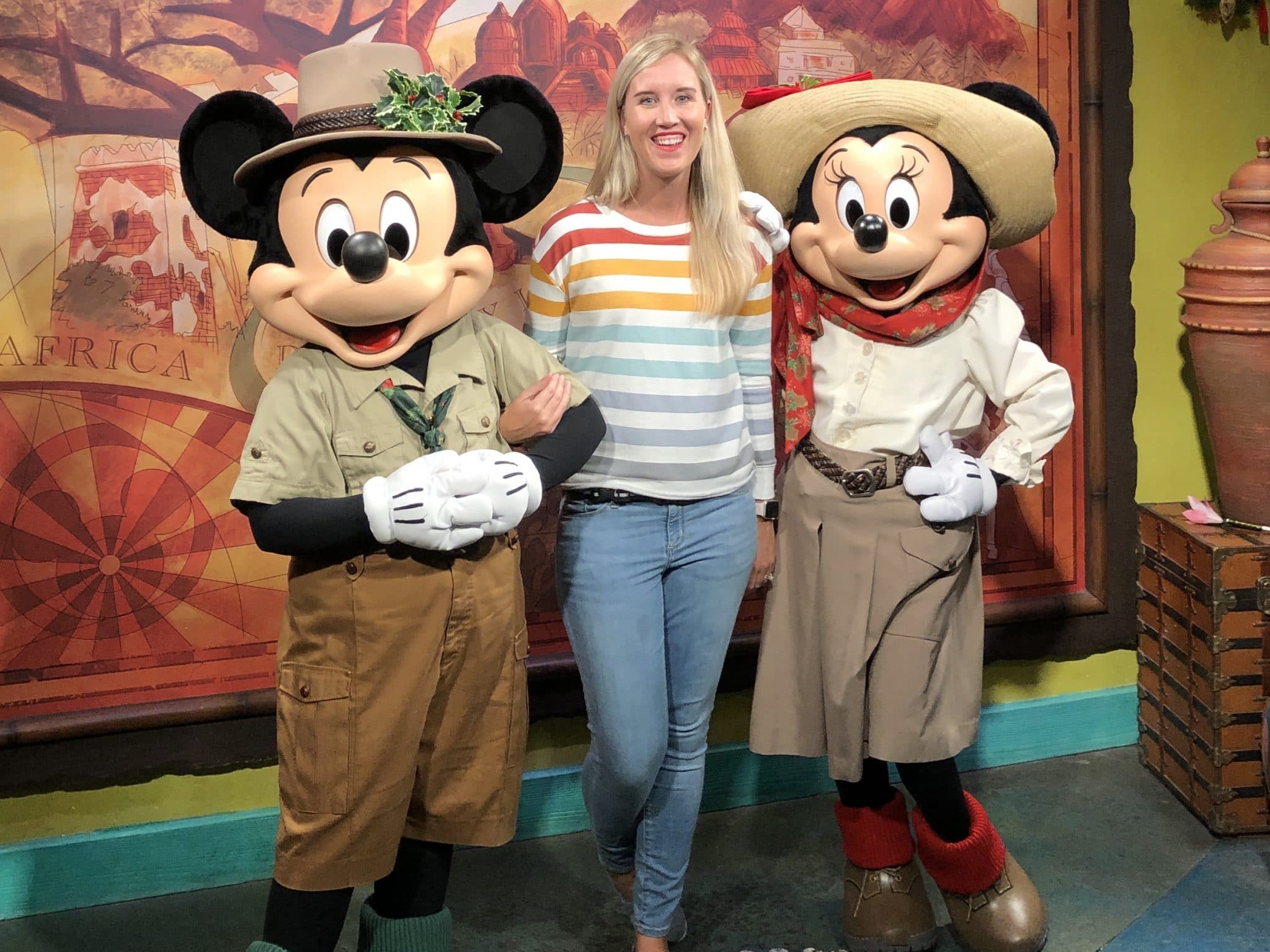 Also, as I explained in my fast pass basics post, there are different "tiers" of fast passes. At Animal Kingdom, the only Tier 1 attractions are Avatar Flight of Passage and Na'vi River Journey. That means that you can't get both of those on the same day. So which should you get?
If you ever have a chance to get a fast pass for Avatar Flight of Passage, do it! They are rarely available, especially for locals or those staying off property. So if you ever see it as an options, take it!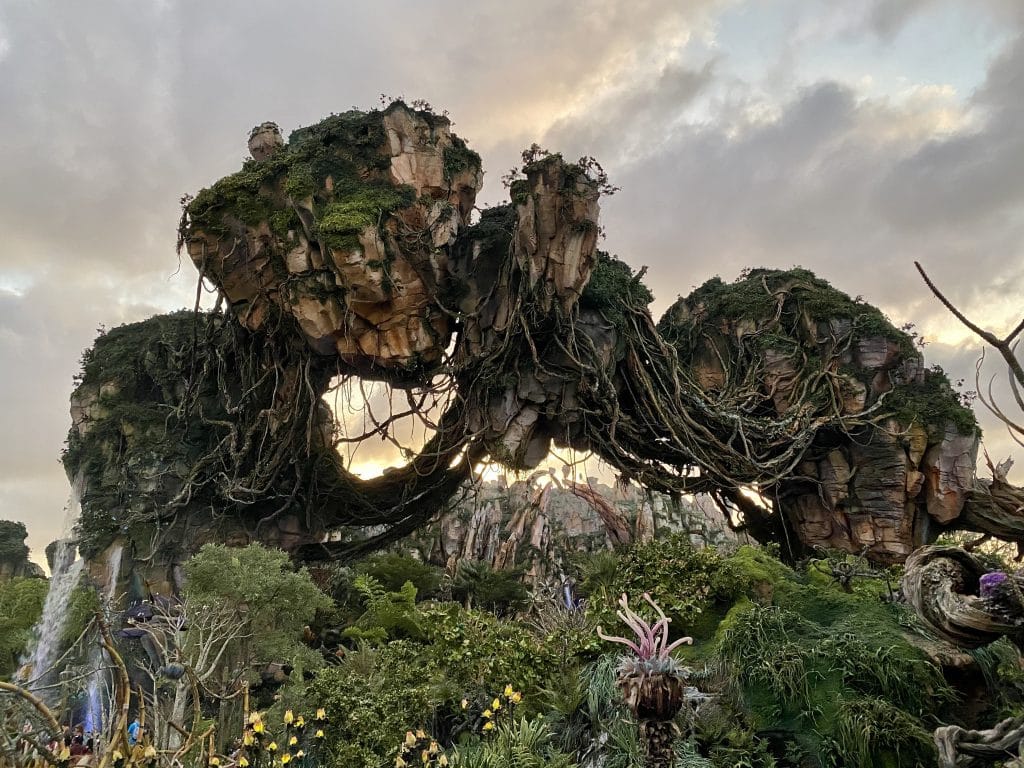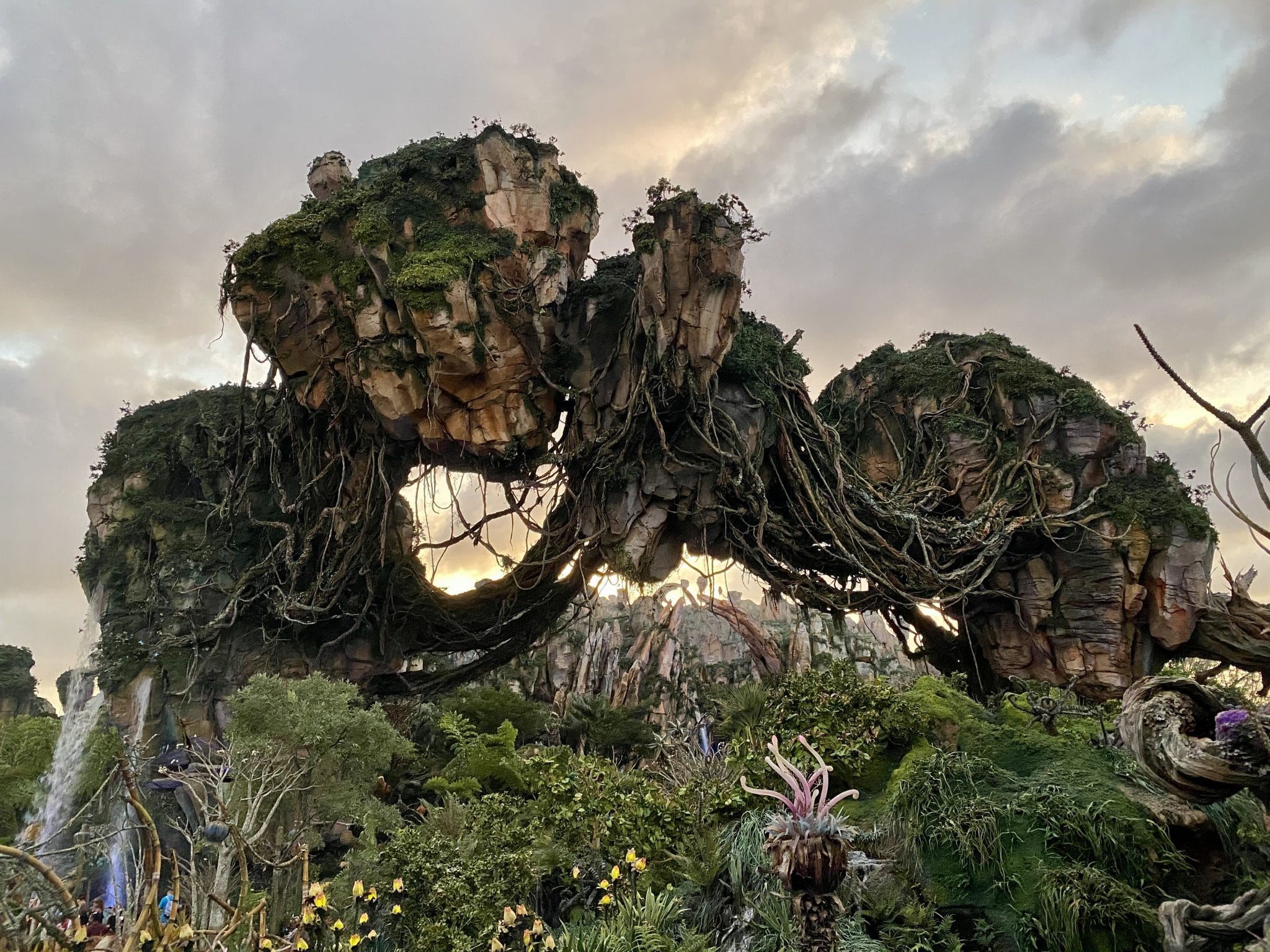 Rides at Animal Kingdom Where You Probably Don't Need a FastPass
The rest of the attractions listed usually have a relatively short wait time. So you shouldn't have much trouble unless it's a very busy day, or a holiday.
Kali River Rapids- water ride, 38 inch height requirement
TriceraTop Spin- similar to Dumbo, all ages
It's Tough to Be A Bug- 3D show that's somewhat scary, all ages
Festival of the Lion King- possibly the best live show on property!
Finding Nemo Musical- beautiful musical live show
UP! A Great Bird Adventure- bird education featuring UP characters
The Animation Experience at Conservation Station- a drawing lesson at Rafiki's Planet Watch
Adventures Outpost Character Outpost- Mickey and Minnie meet and greet
Rivers of Light- nighttime show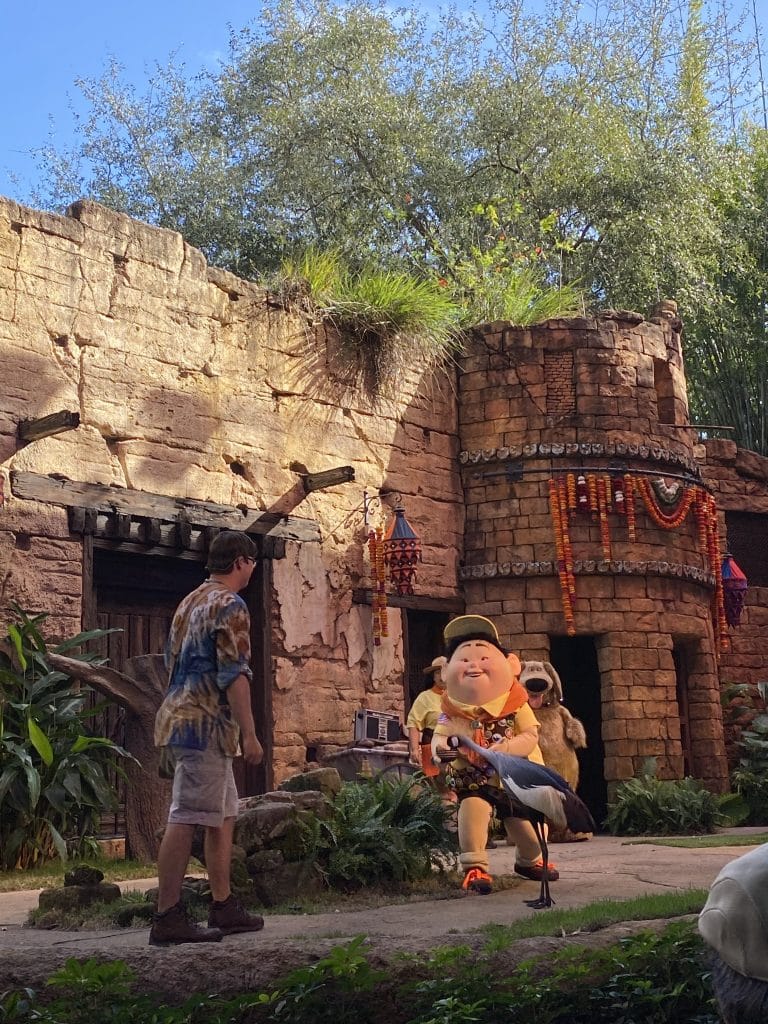 For all of these rides, the heigh requirement gives you a good idea of how intense the ride will be. Although we love the Dinosaur ride, some young ones who even meet the height requirement may find it scary. Also, none of my children like the It's Tough to Be a Bug show because it can be somewhat intense and dark. But who knows? Your kids might love it! I always tell my kids that it's great to try it out once just to find out!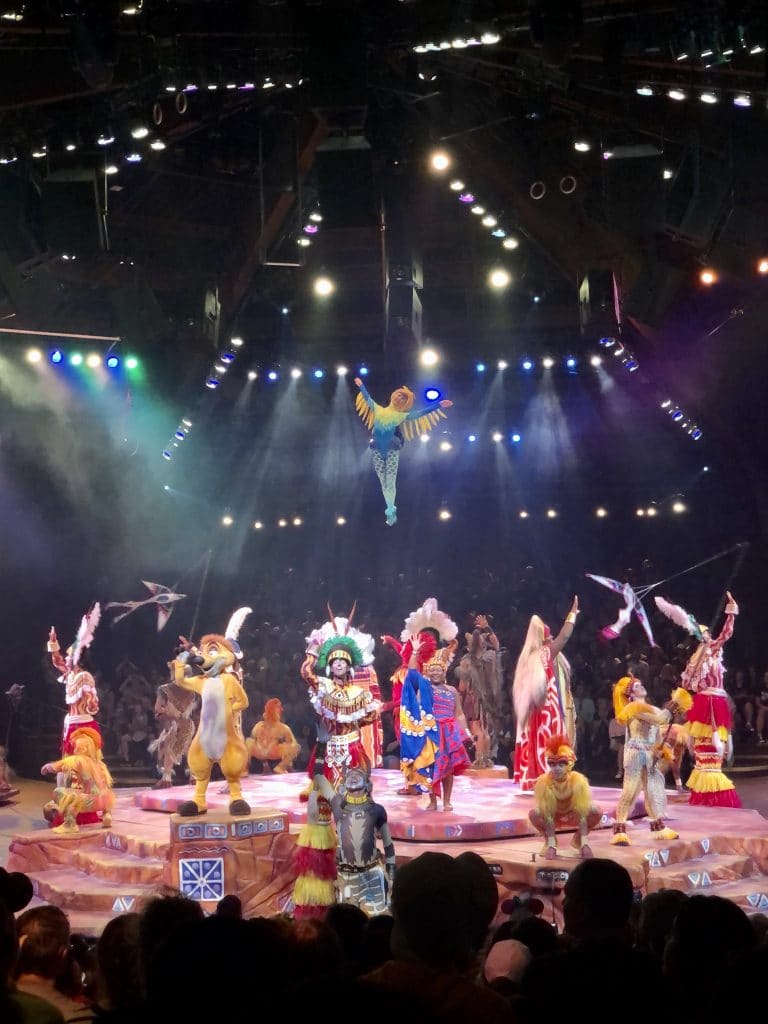 Animal Kingdom Dining Options
We bring our own food into Disney World most days. Since we go so often, we'd go broke if we ate every meal on property! But if you're looking for dining options in Disney's Animal Kingdom, there are some great ones!
There are several quick service options in each part of Animal Kingdom. So if you're looking for something quick to eat, you should be able to find something easily in any part of the park.
My favorite quick service dining at Animal Kingdom is in Pandora and is called Satu'li Canteen. They have some really unique dishes, with lots of plant based options. They also have mobile order! So if you have the My Disney Experience app, you can order right from your phone and have it ready for you when you arrive.
What are the nicer restaurants at Animal Kingdom?
Nomad Lounge
Pizzafari Family-Style Dining
Rainforest Cafe
Restaurantosaurus Burgers & Sundaes
Tiffins Restaurant
Tusker House Restaurant (character dining!)
Yak & Yeti Restaurant
You can't go wrong with any of those restaurants! Some are fine dining, like Tiffins, and some are great for families, like Rainforest Cafe. Let me know which one is your favorite!
Hidden Gems
If you have kids of nearly any age, my number one recommendation is to spend time at the The Boneyard. This is a huge playground in DinoLand U.S.A. that I've spent hours and hours at over the years. I know friends who have visited Animal Kingdom for the afternoon and done nothing else! There's water fountains, places for adults to sit, and shade. And although it says it's for ages 10 and under, I've never seen anyone turned away. It seems to be more of a recommended age than a requirement, thank goodness! It's a huge hit with our family!
There's also an Animal Kingdom After Hours event that I've shared about in the past. At this separately ticketed event, you gain access to the park during a three-hour window of time that has very low wait times, and free and unlimited ice cream snacks, popcorn, and soda. Times and dates vary, but if you're looking for a way to ride the most popular attractions at this park, this is a great option!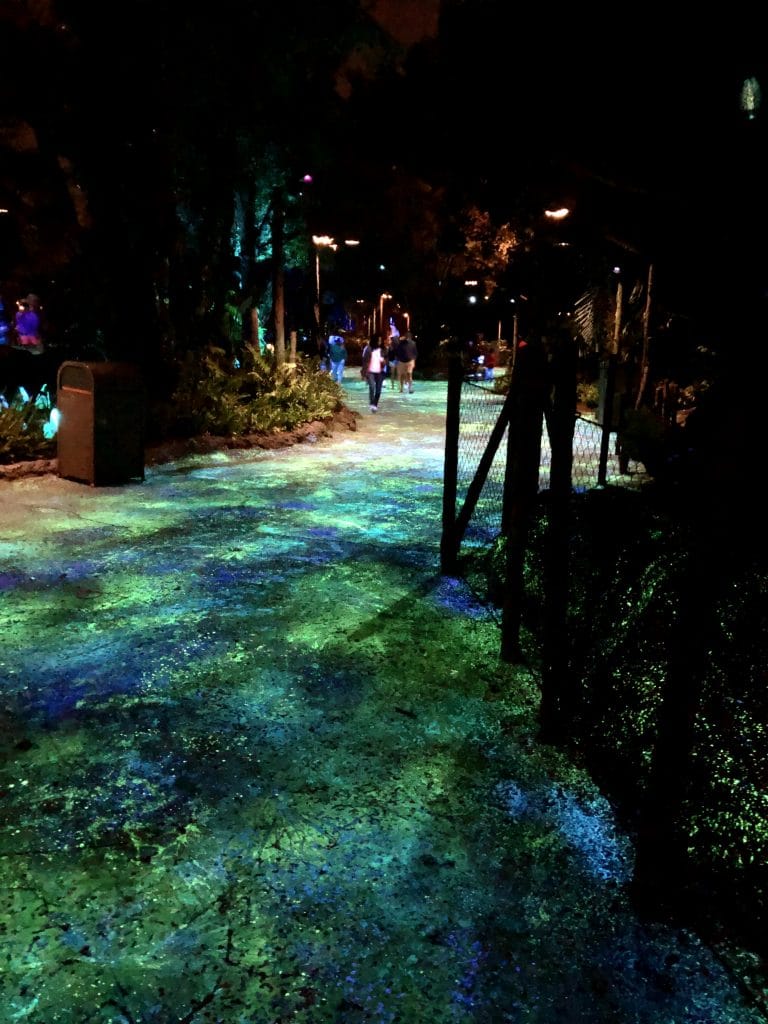 If you have anything else you'd like to know about Animal Kingdom, be sure to let me know here in the comments or on Instagram. I love talking Disney and I really love helping families make memories! Have fun!
You May Also Like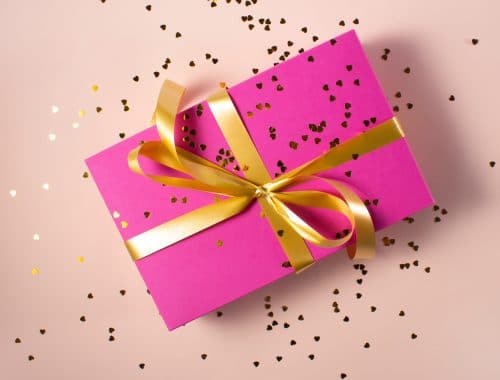 April 25, 2020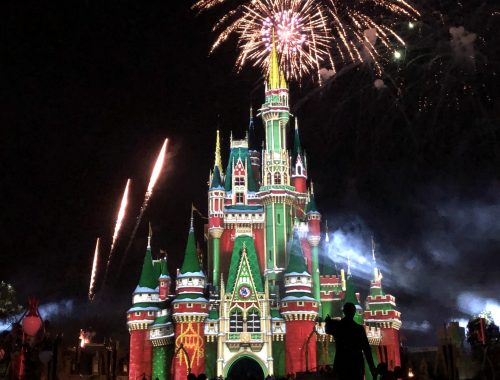 November 15, 2021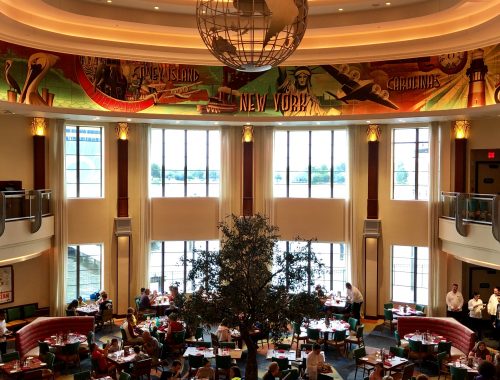 June 11, 2019