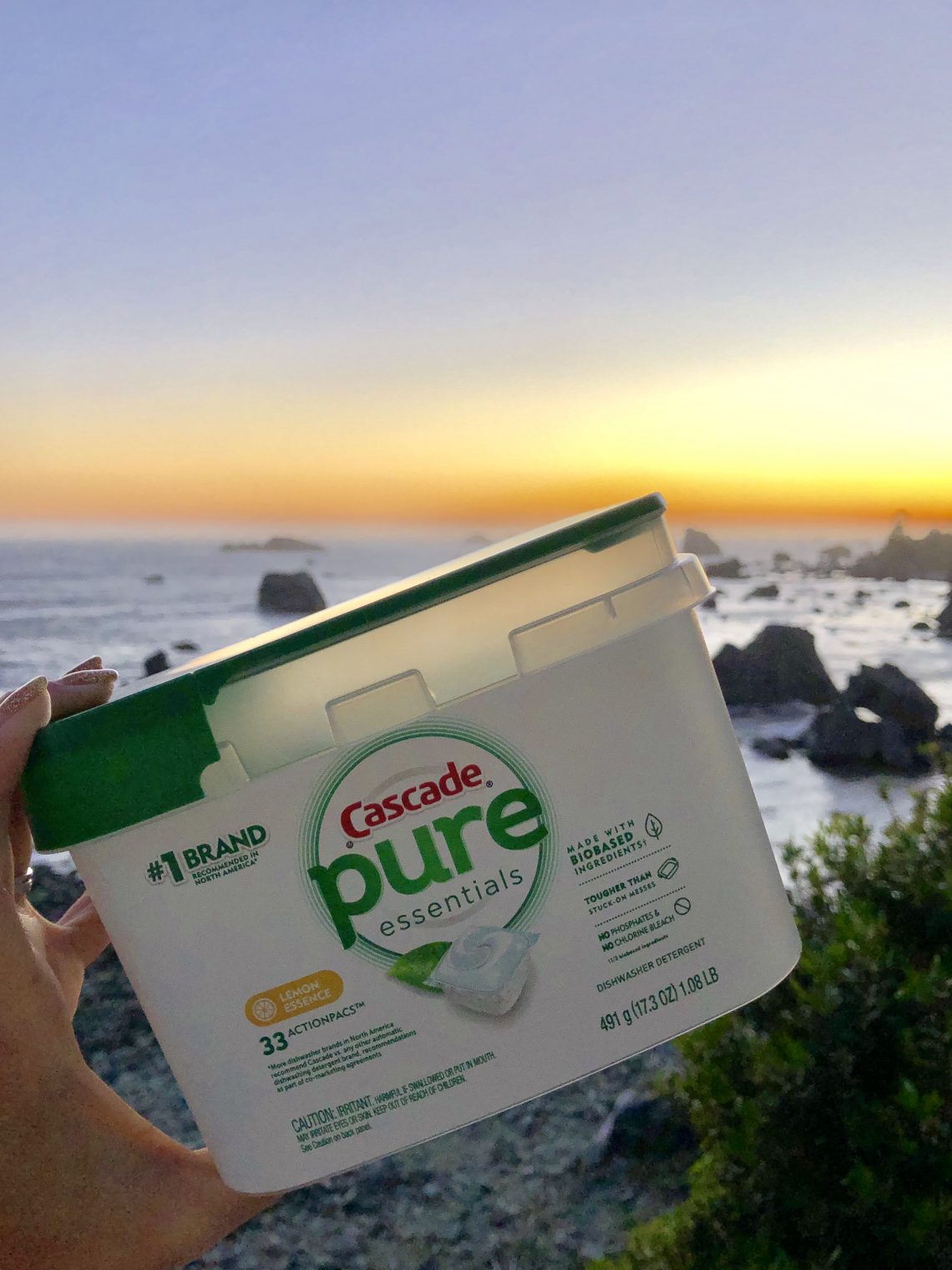 Family Road Trip Survival Tips
June 24, 2019
Sharing is caring!
I don't know about you, but there are certain non-negotiables in my life. Quality time with my family, exercise, and certain products are all necessary parts of my routine. Even when we are traveling, going from rental house to rental house, there are certain things I make sure we have with us. I always make sure to have yogurt, vitamins, water, and quality cleaning products like Cascade pure essentials.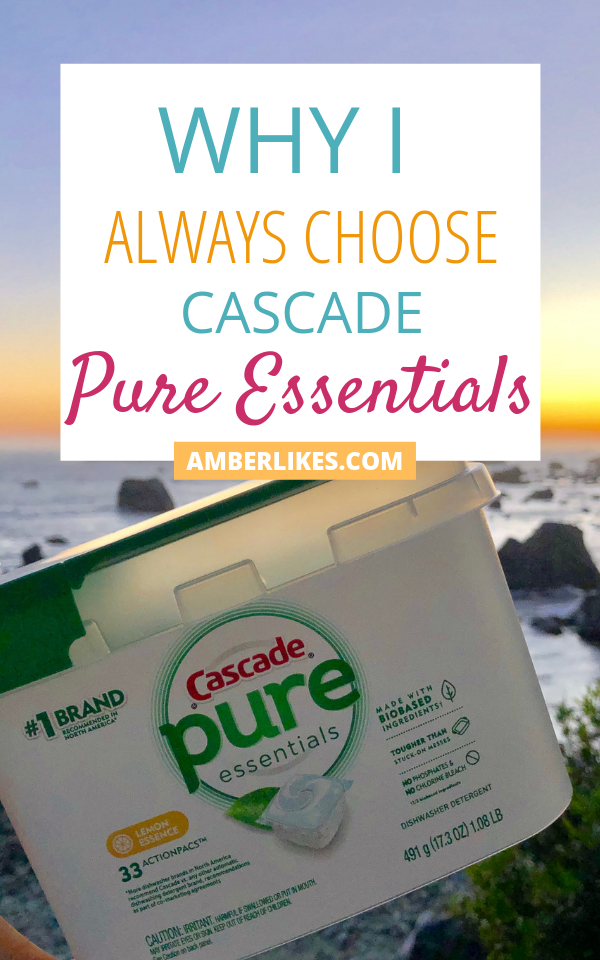 If you've been following along with my Instagram feed lately, you'll know that we are on an epic California and Oregon road trip. We have been to Lassen Volcanic National Park, Crater Lake National Park, Redwoods National Park, San Francisco and Concord, CA. Through all of these travels, we still need clean clothes and clean dishes. We almost always stay at rental homes, so that we can eat at home and do laundry. But with eating at home, also comes dishes on vacation!
We try to keep meals as simple as possible when we are traveling. We do rotisserie meals, frozen pizzas, and anything easy. But we still need to do dishes! And no one has time for washing dishes again after they get out of the dishwasher. Who wants to do dishes by hand on vacation? So then comes Cascade pure essentials to the rescue!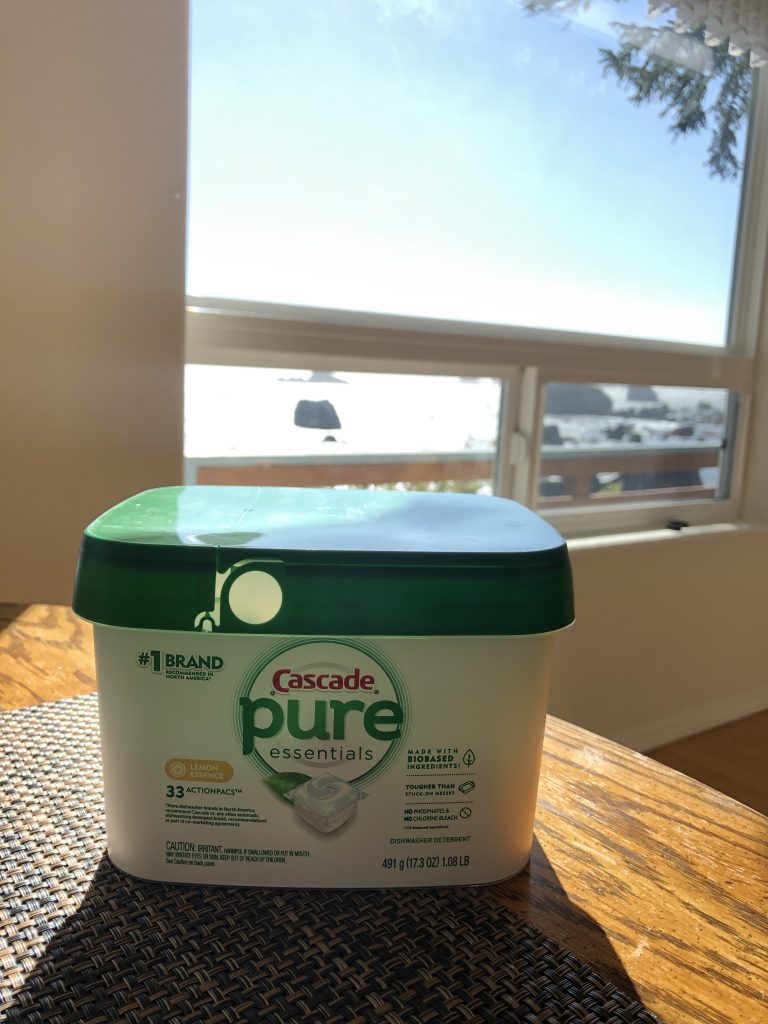 I can always trust that Walmart will have the things we need for our vacation stock ups. Before we head to our next house, we always stop at a Walmart and make sure to grab all of our essentials. When we stopped by Walmart during this vacation, I made sure to pick up new Cascade pure essentials dishwashing detergent.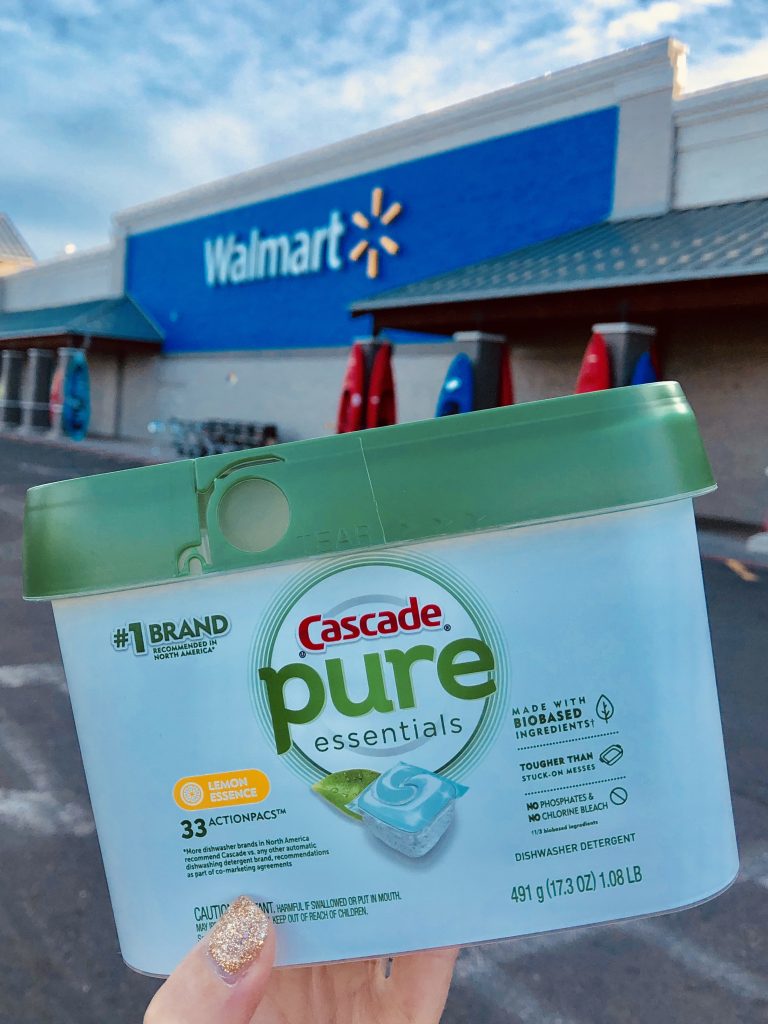 These ActionPacs are free of phosphates and chlorine bleach, but still have the cleaning power you need. It has a simplified formula infused with biobased ingredients that still packs the cleaning power you expect from Cascade.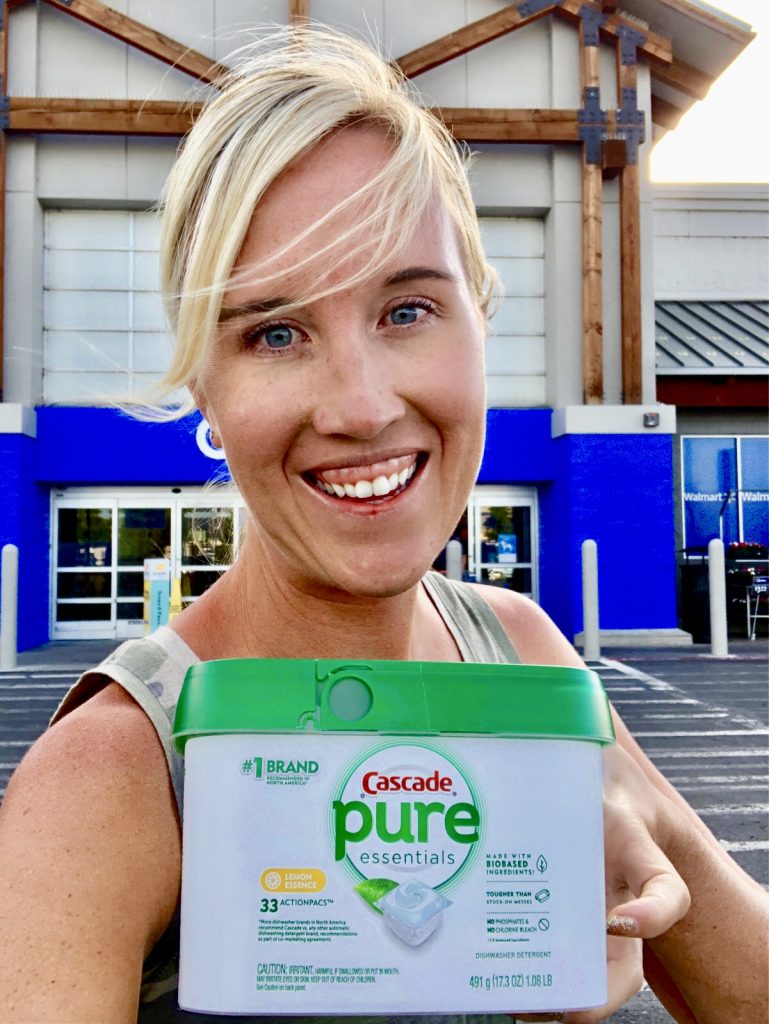 When your life is full of sports practices, play dates, work, travel, and more commitments that you can count, Cascade pure essentials can be counted on to get even the toughest stuck on food removed. You can save water by skipping that before dishwasher rinse, and just throw even the dirtiest dishes into the dishwasher with Cascade pure essentials!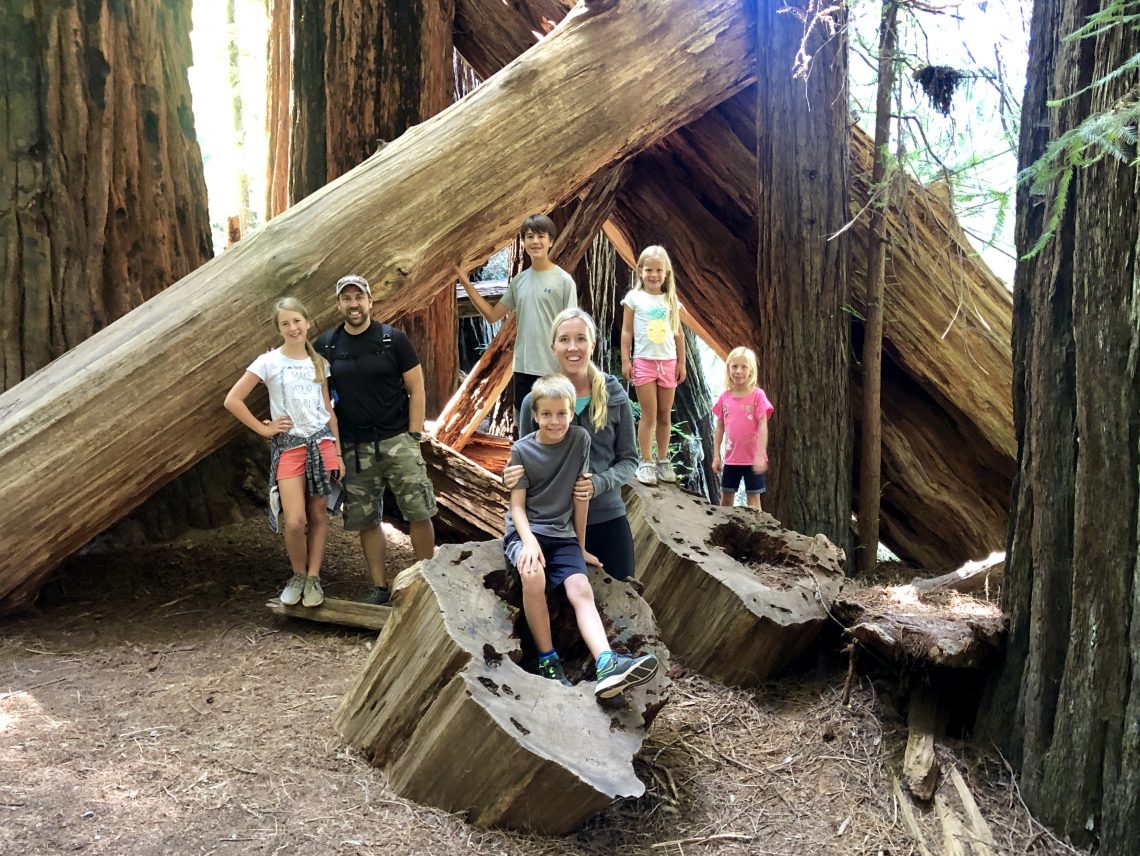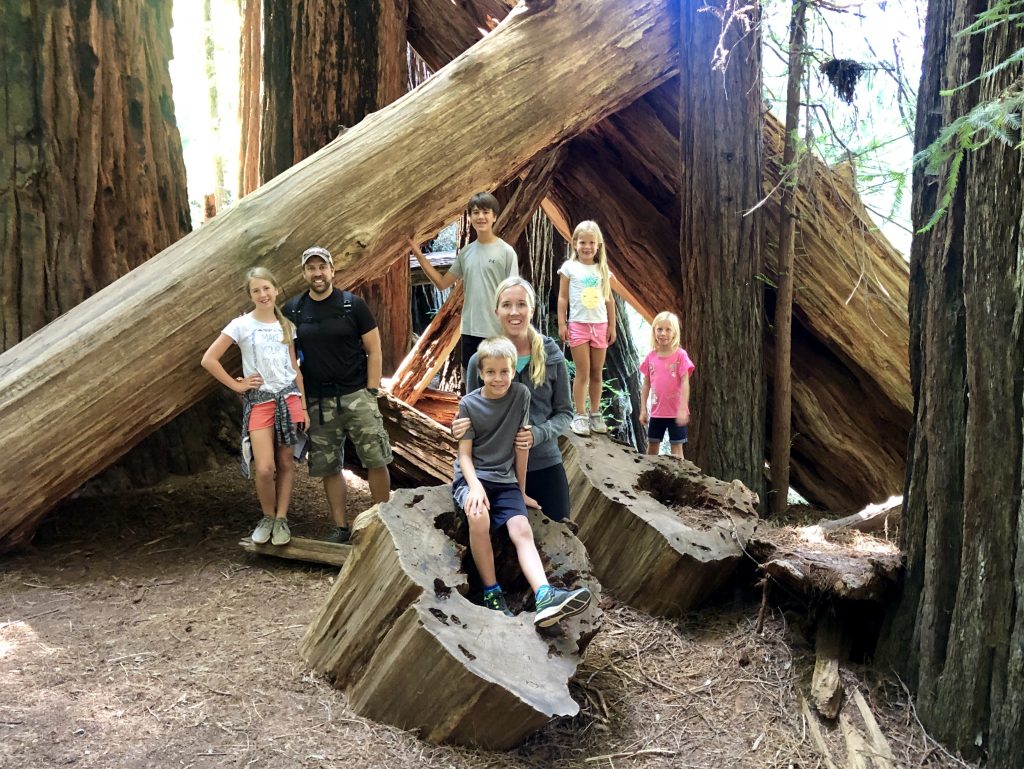 So whether we are traveling or at home, I trust Cascade pure essentials for my family. I'm so happy that they not have this better for the environment substitute that works just as well for stuck on food! I hope you find these vacation hacks helpful, and when we are back to school and regular life, I will still be trusting Cascade pure essentials for my busy family.
This post is sponsored by Cascade and Walmart.
You May Also Like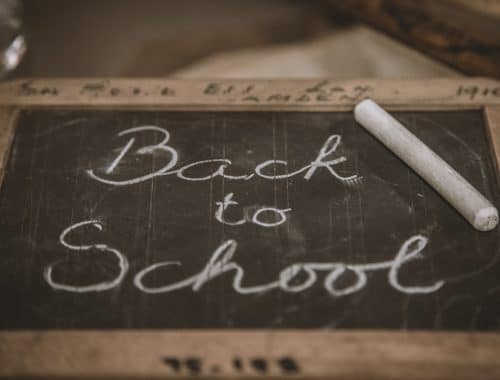 July 28, 2020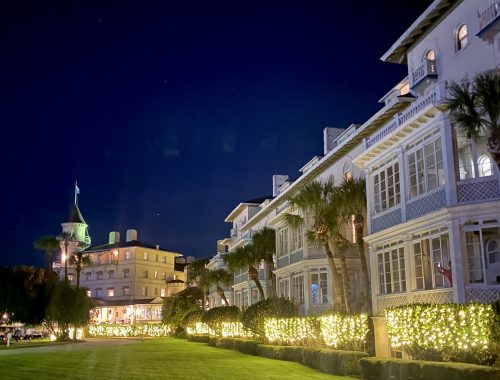 December 20, 2021