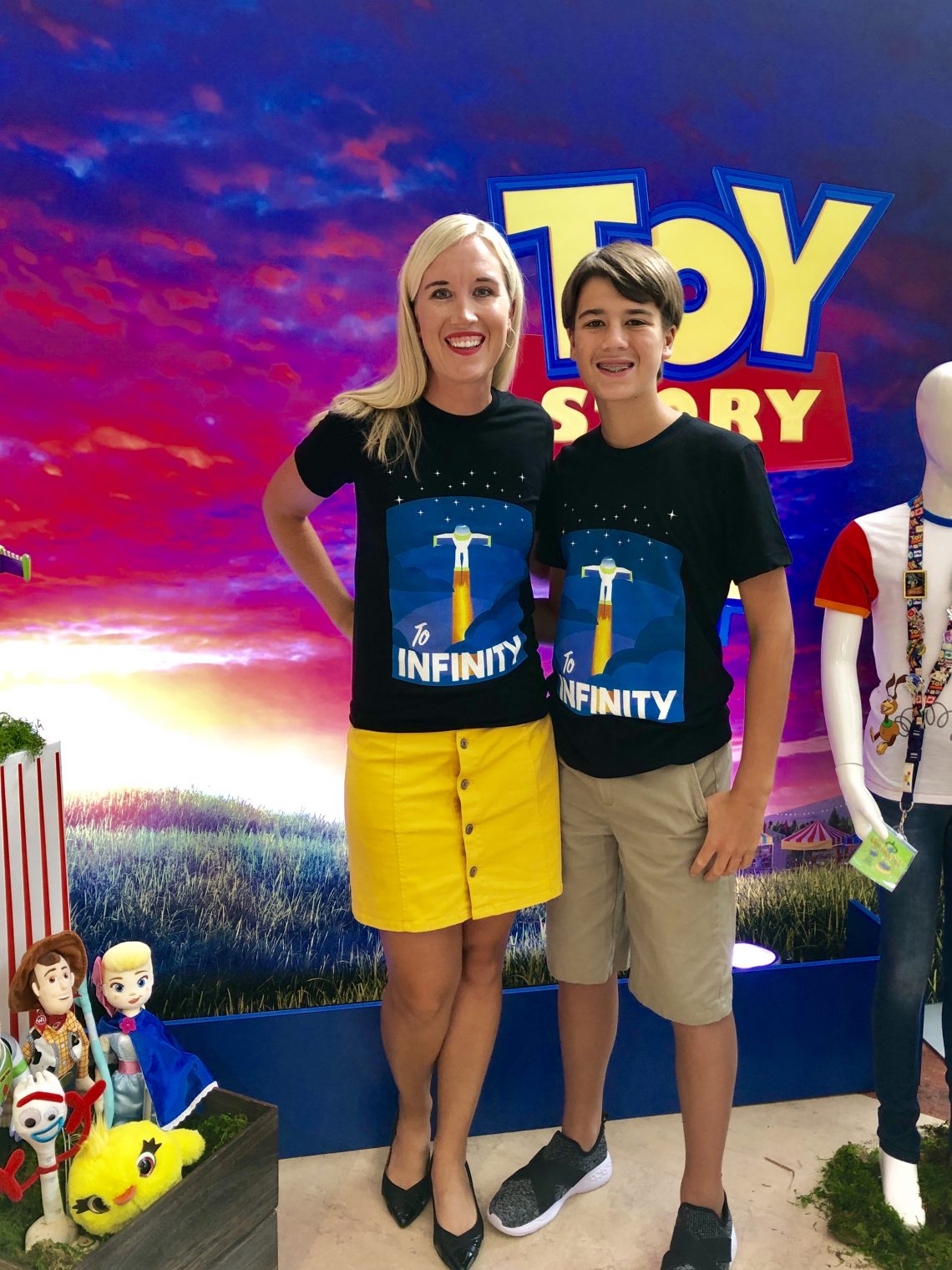 Toy Story 4: All the Merchandise You'll Ever Need
June 20, 2019
Sharing is caring!
When we had the chance to see an early screening of "Toy Story 4" two weeks ago, we also had the opportunity to preview some really fun merchandise! It was so cool to see all the new apparel, toys, and collector items. There are so many new characters to love in this new movie, and you know we're going to need ALL of the things to take home. You should already know how I feel about Forky, so you know how I feel about some of this adorable merchandise to celebrate him!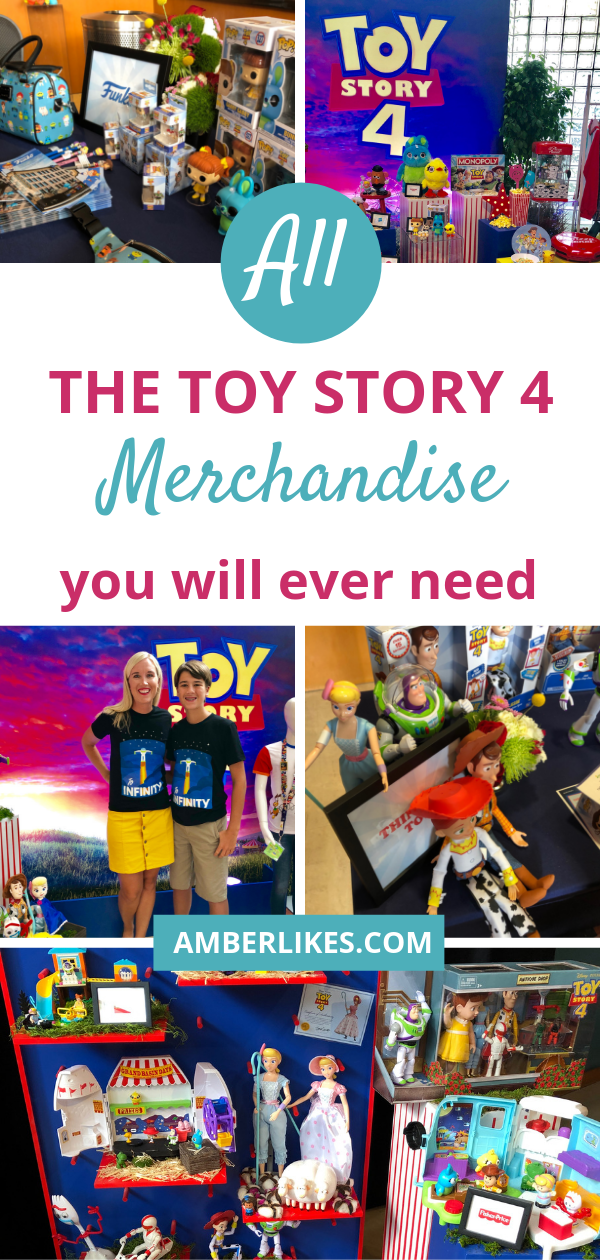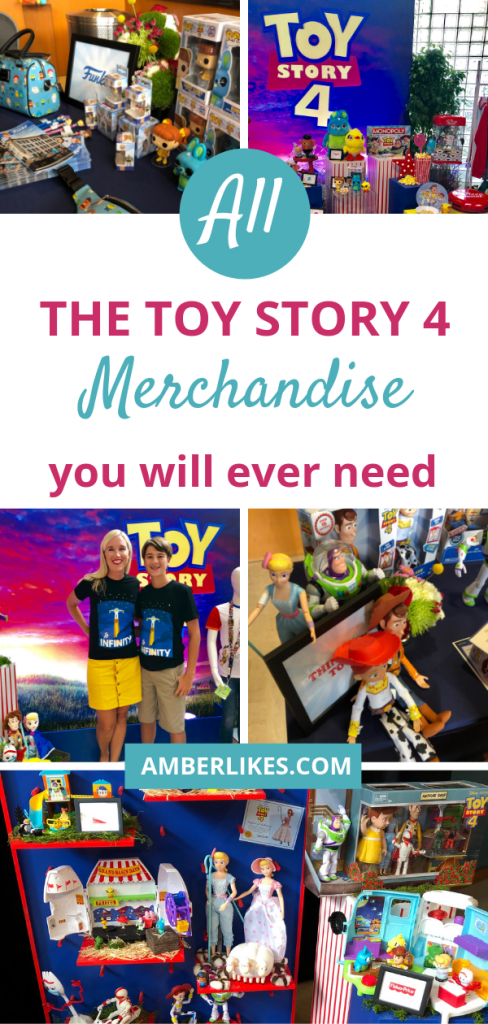 This movie made us laugh, cry, and remember the decades we've spent with these beloved characters. I've purchased some pretty cute merchandise in the past both for myself and for my kiddos. Woody, Buzz, and Jessie have all been beloved stuffed animals that keep my children snuggled and warm at night. We've had shirts, toys, books, cars, and so much more. Whatever the Toy Story franchise is selling, we're buying! And I'm pretty excited to bring a whole new world of Forky, Gabby Gabby, Bunny, and Ducky home with us!
How cute were the shirts we wore for the screening? You can find those here, as well as so many other high quality Disney shirts at Lake Buena Visitors. I'm wearing an adult x-small and my son is wearing an adult small. These shirts are unisex, don't shrink or fade, and have really classy designs you could even wear outside of the Parks!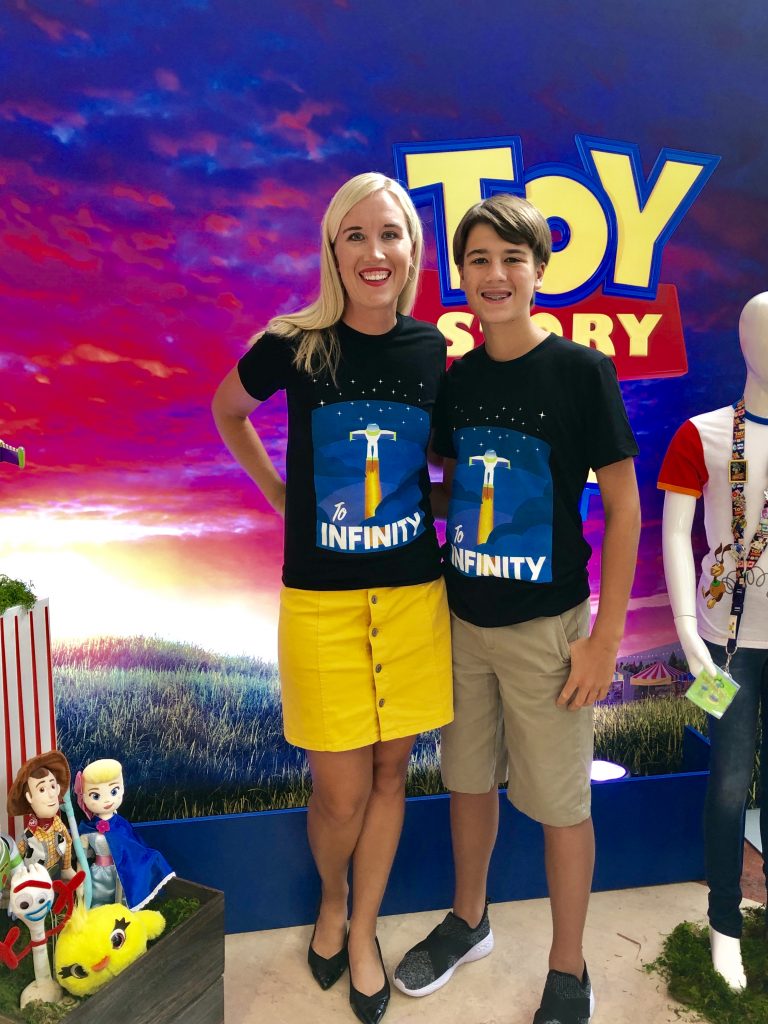 How cute are these items for your littlest Toy Story 4 fans? My kids are a little told old for most Fisher Price items now, but I may pick up some of these for my nephews and for friends. Who can resist these tiny Little People Woody, Buzz, Bunny, Ducky, and Bo Peep?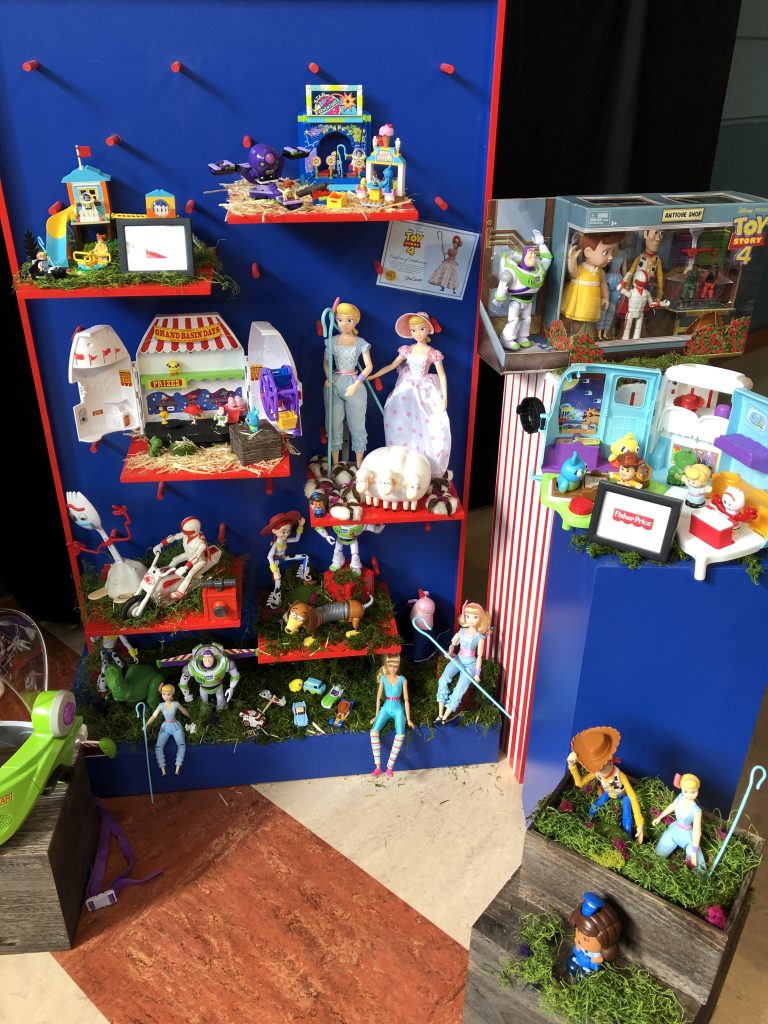 And you can buy them here:
And are you a Funko collector? If so, you are going to love these new options featuring all of your favorite Toy Story 4 characters!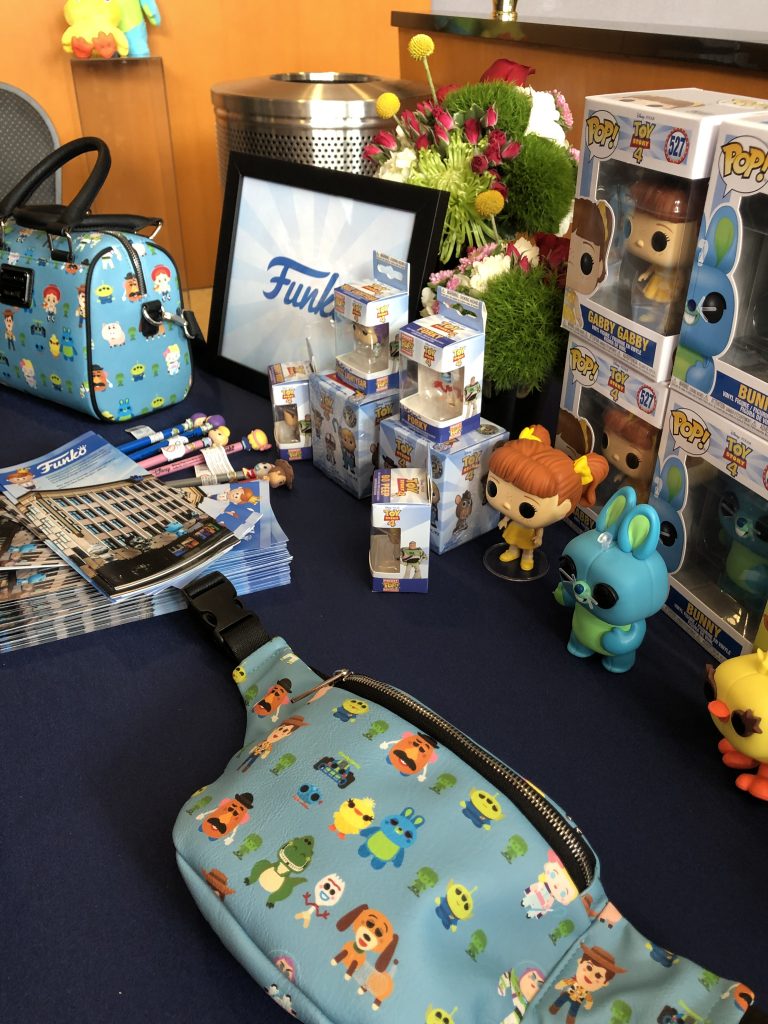 And buy the most adorable Forky here:
And I loved the table from Mattel, which featured all of the characters in posable dolls and cars. I can imagine my kids reenacting scenes from the movie with these toys all day long!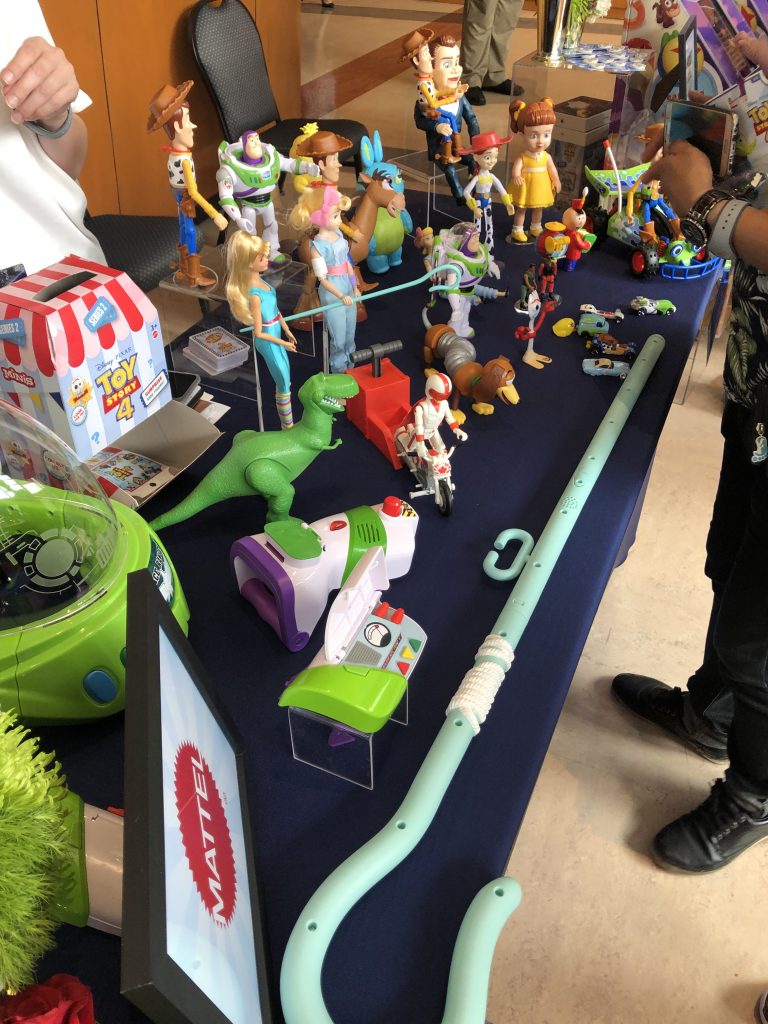 One of the coolest toys we saw at the merchandise preview was a Woody doll that talks actually drops to the ground when he hears an adult coming! It was so cool to see it in action. Be sure to drop by my Instagram page to see it for yourself!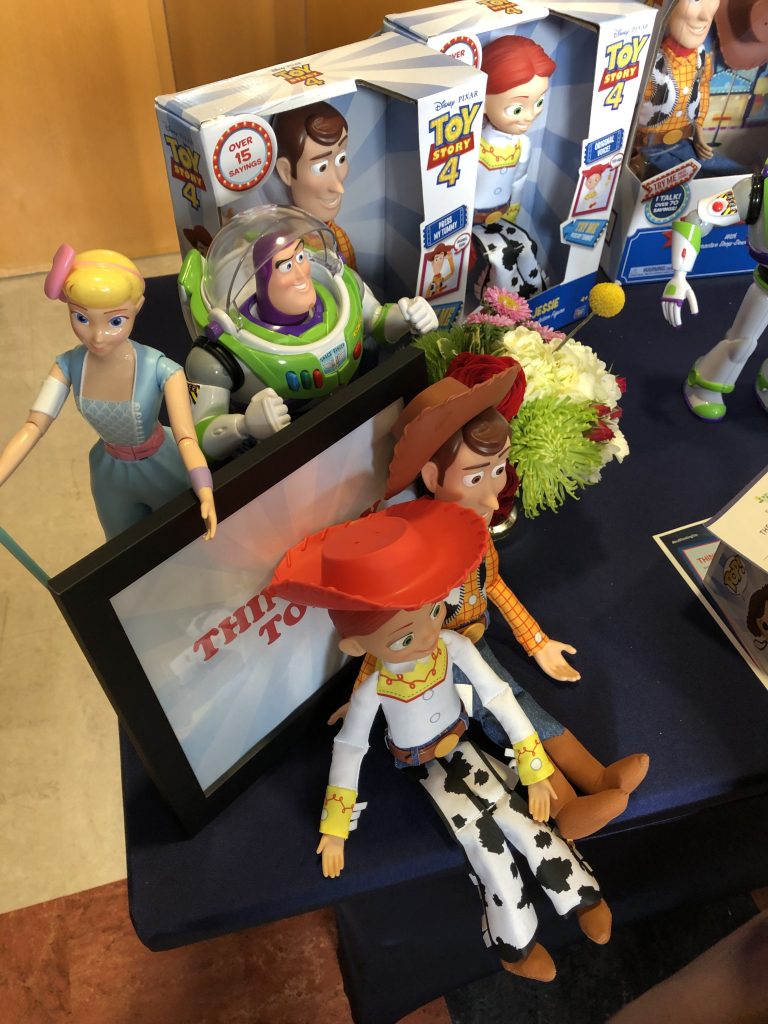 There were lots of other apparel options, games, and so much more! The world is going to love this movie when it hits theaters TODAY. All of this merchandise will make great gifts for months and months to come. We were in awe of all of the adorable options at the screening we attended a few weeks ago. I'm so happy to share in the excitement and joy of this movie with you all. Can't wait to see what adorable Forky, Bo Peep, Bunny, Ducky, and Gabby Gabby items you find!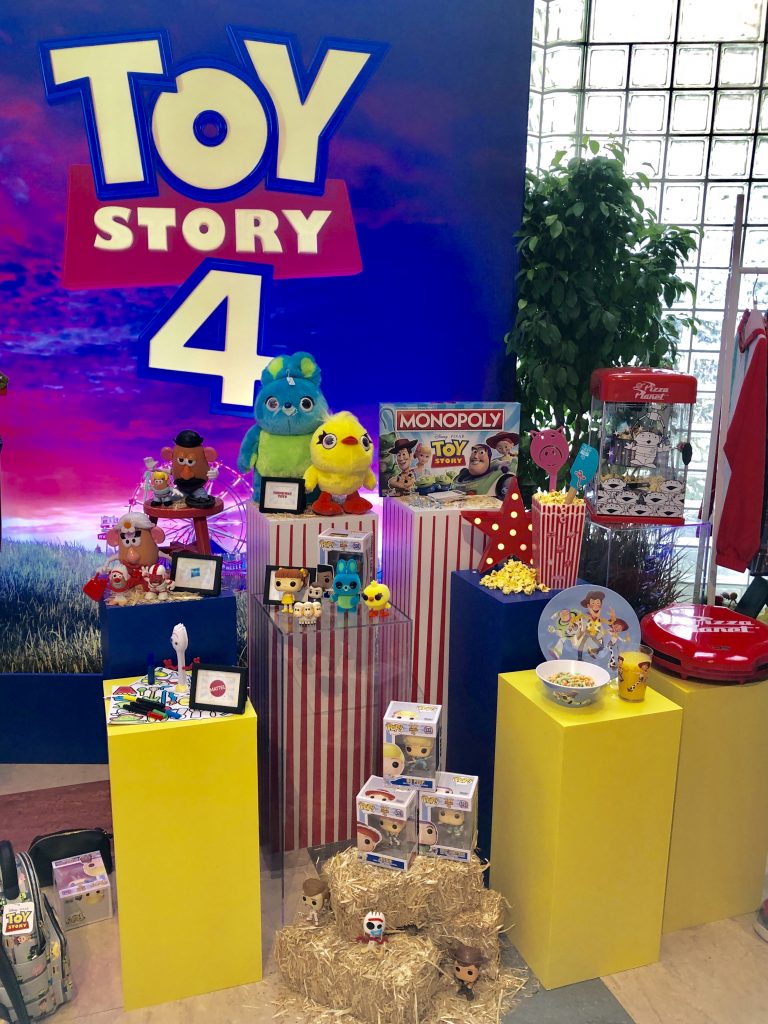 You May Also Like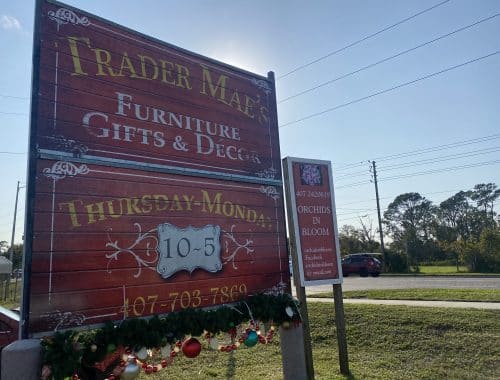 December 8, 2022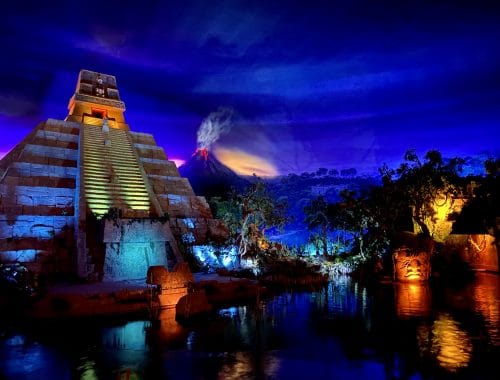 January 27, 2021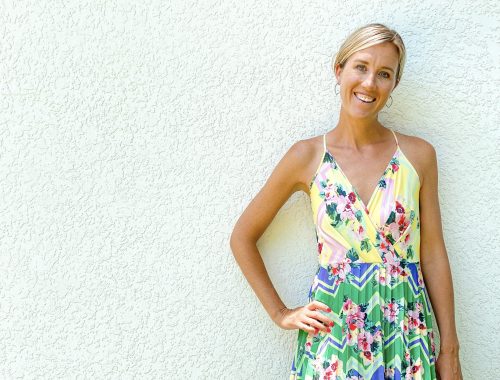 May 17, 2021