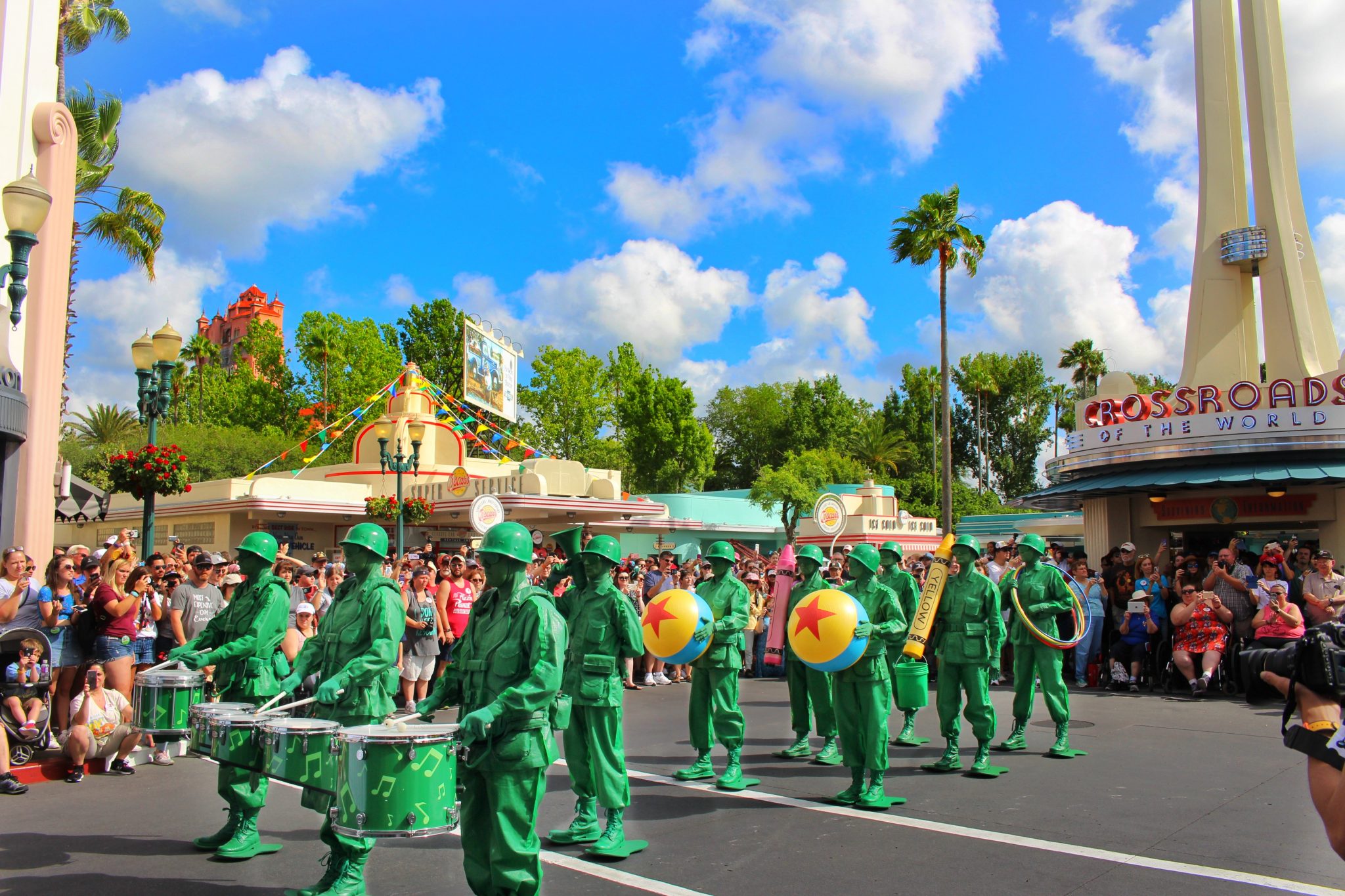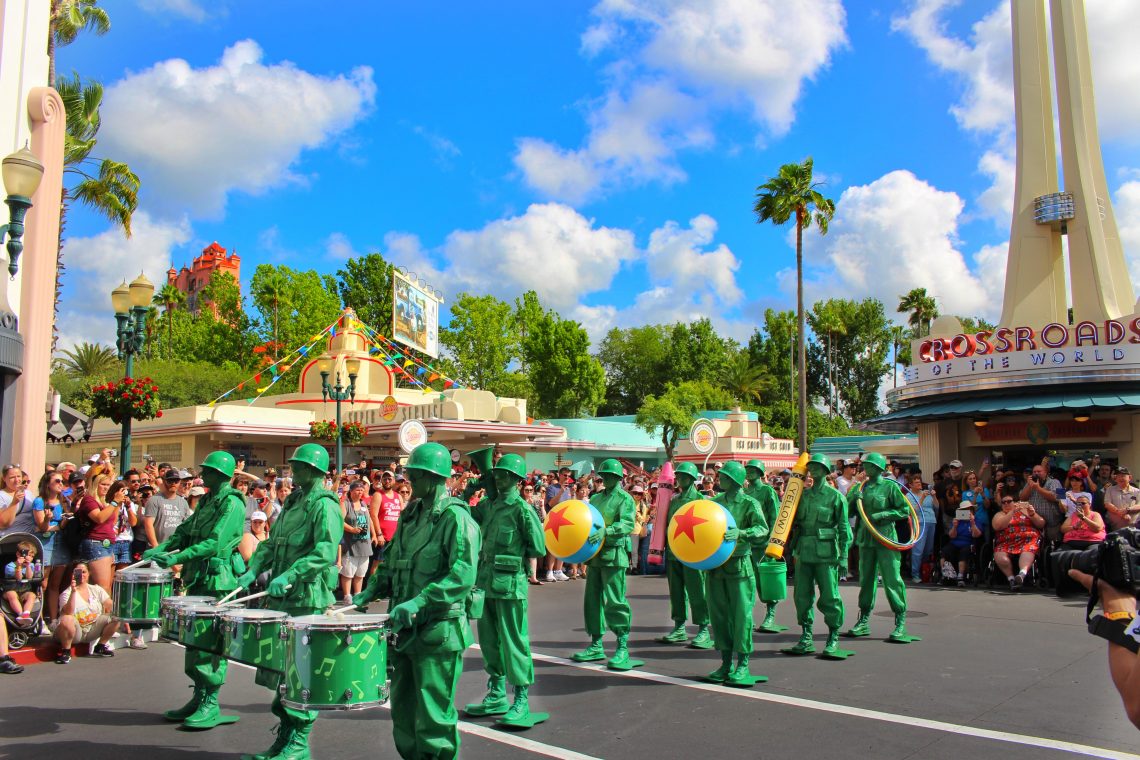 Best Rides at Hollywood Studios
December 20, 2021
Sharing is caring!
What are the best rides at Hollywood Studios at Disney World?
Hollywood Studios is a park based on movies, old and new. It has lots of rides for everyone, and with so much to do, from Toy Story to Star Wars, and even the twilight zone. It's changed a lot throughout the years and has lots of new exciting things to do. So without further ado, here are the best rides to do at Hollywood Studios!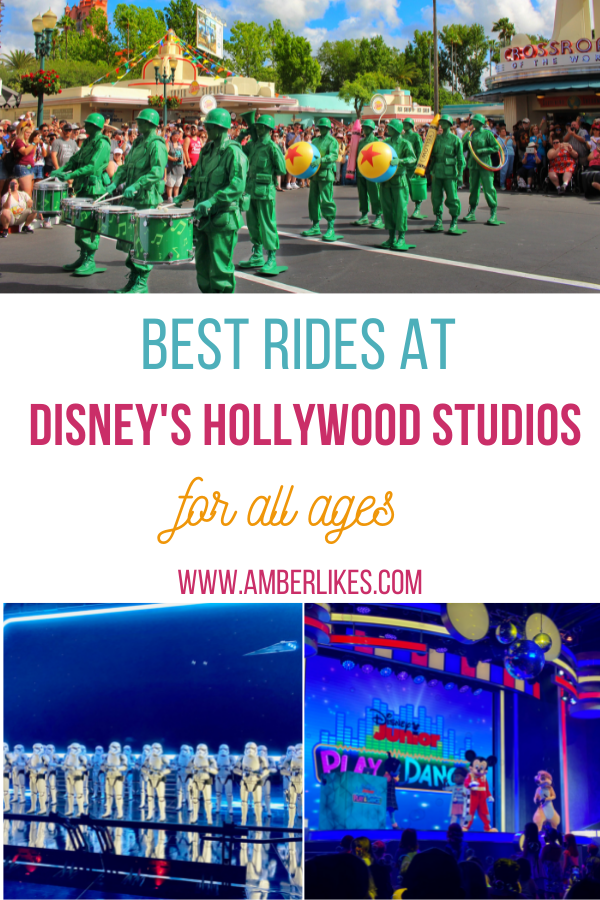 What are the top rides for thrill seekers?
Some Disney Parks are better for little ones, and some are better for thrills. In my opinions, the best rides at Hollywood Studios really does include some great options for both! Here are our favorites for thrills.
Request your FREE Disney travel quote directly from a Disney expert here!
The Twilight Zone Tower of Terror
This is personally my favorite ride of all time. It's based on the television series The Twilight Zone and is very exciting. It has a height requirement of 40 inches and may be too intense for younger kids. It is quite dark throughout and the ride features a series of drops. Trust me, it's a must-do on your next trip.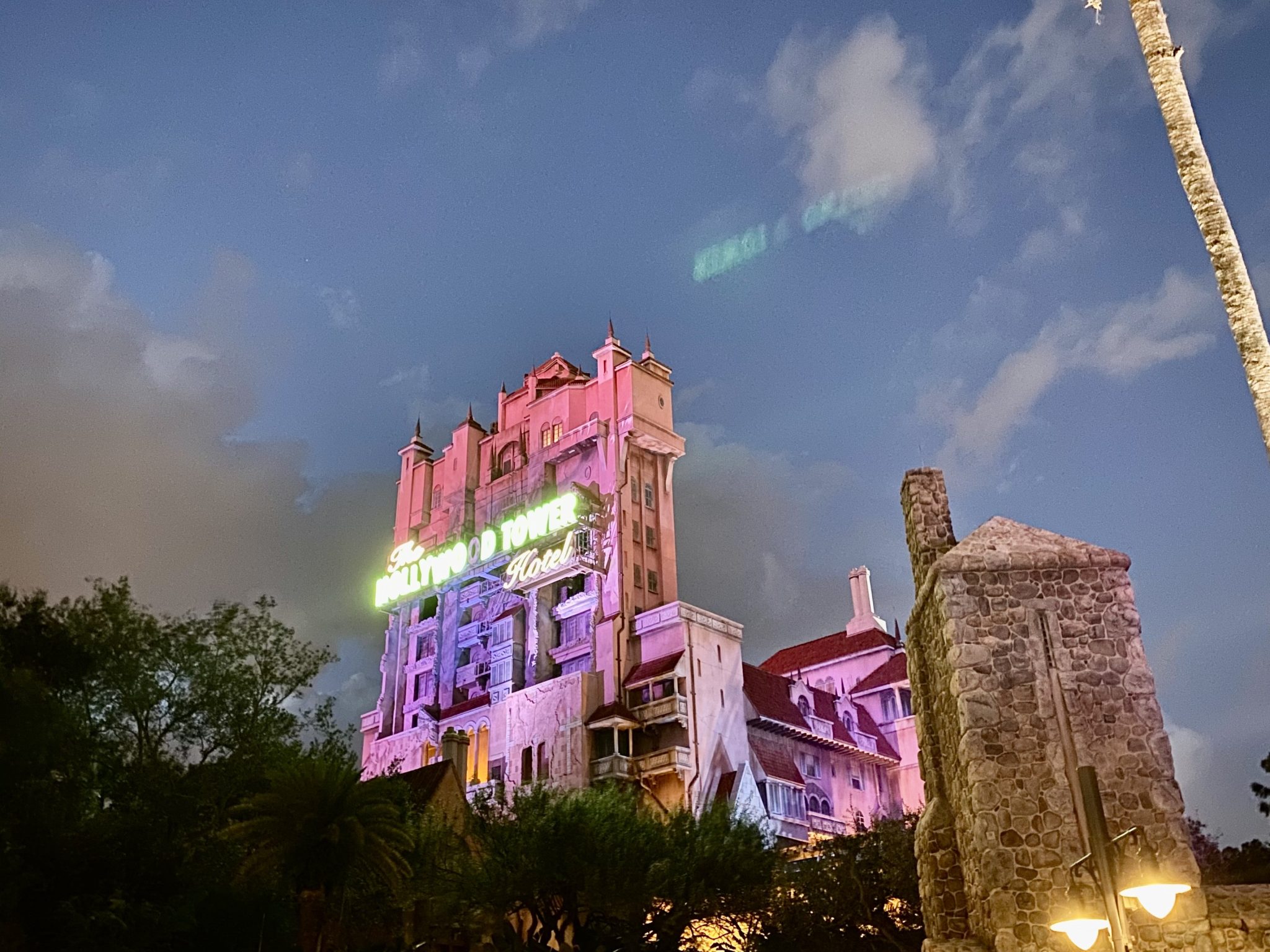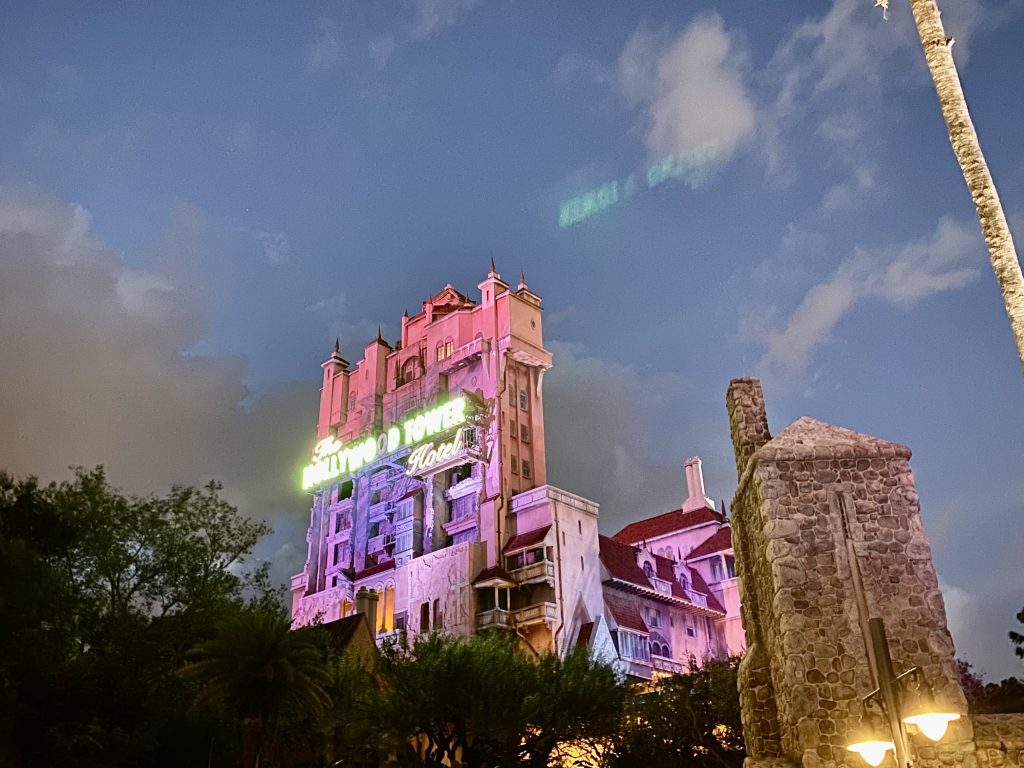 From the Disney World website:
Step uneasily inside the infamous Hollywood Tower Hotel and find a dusty lobby frozen in time. Even the subdued hotel staff seems strangely out of another era.
Enter the rickety, elevator-style lift, strap yourself in and prepare to discover what lies beyond the darkest corner of your imagination.
Shriek in terror as you're suddenly propelled up and down the abandoned shaft—unexpectedly dropping and rising—as you hear the sound of cables snapping and metal clanging overhead.
Will you make it back to the real world… or will you become a permanent resident of the Twilight Zone?
Rock 'n' Roller Coaster Starring Aerosmith
Walk this way to one the best roller coasters at Disney! This rollercoaster dark ride features the Aerosmith band as you race to get to a show across town. You'll be launched from 0 to 60 mph in just 2.8 seconds while rocking out to a selection of popular Aerosmith songs. It has a height requirement of 48 inches.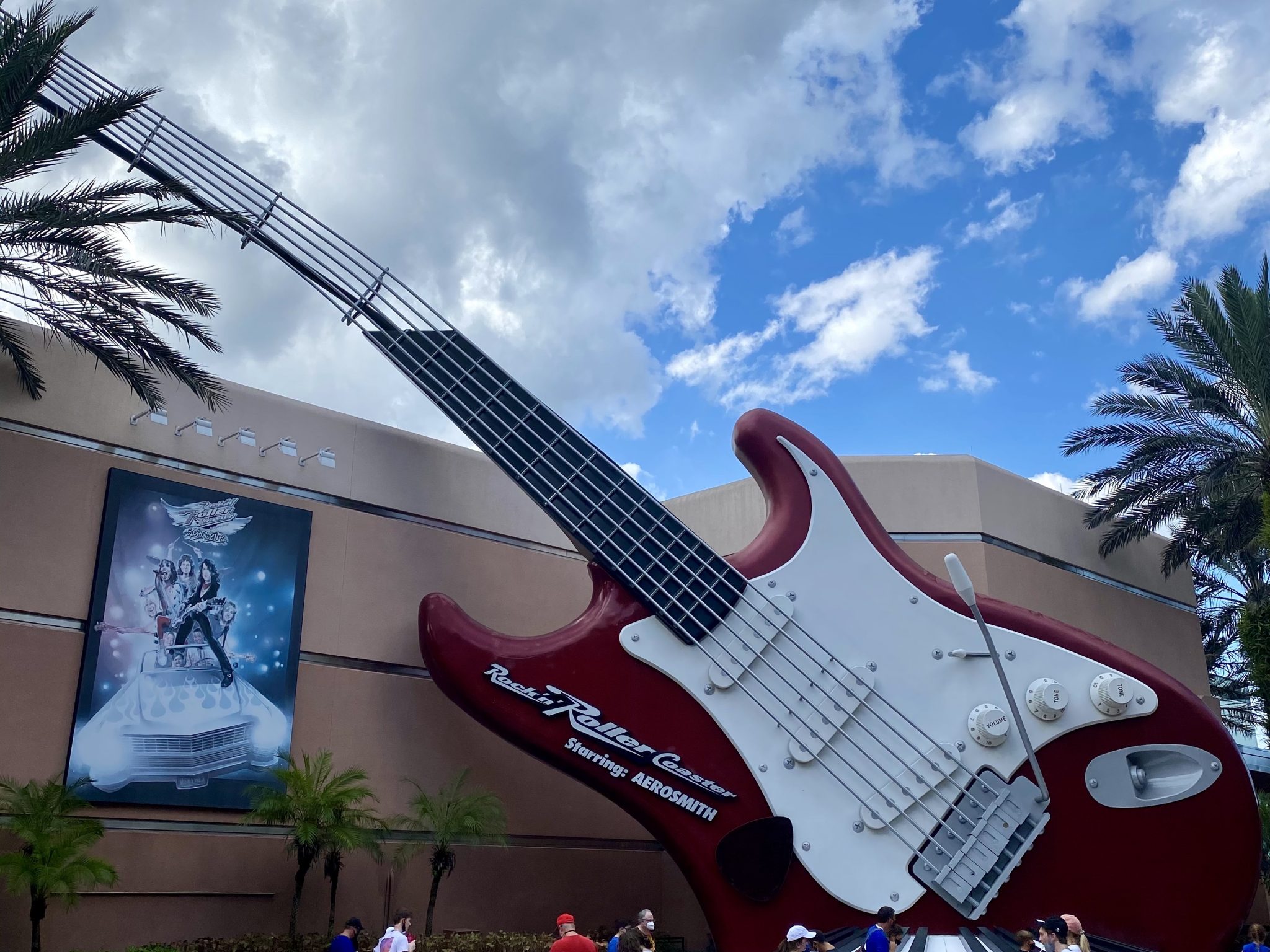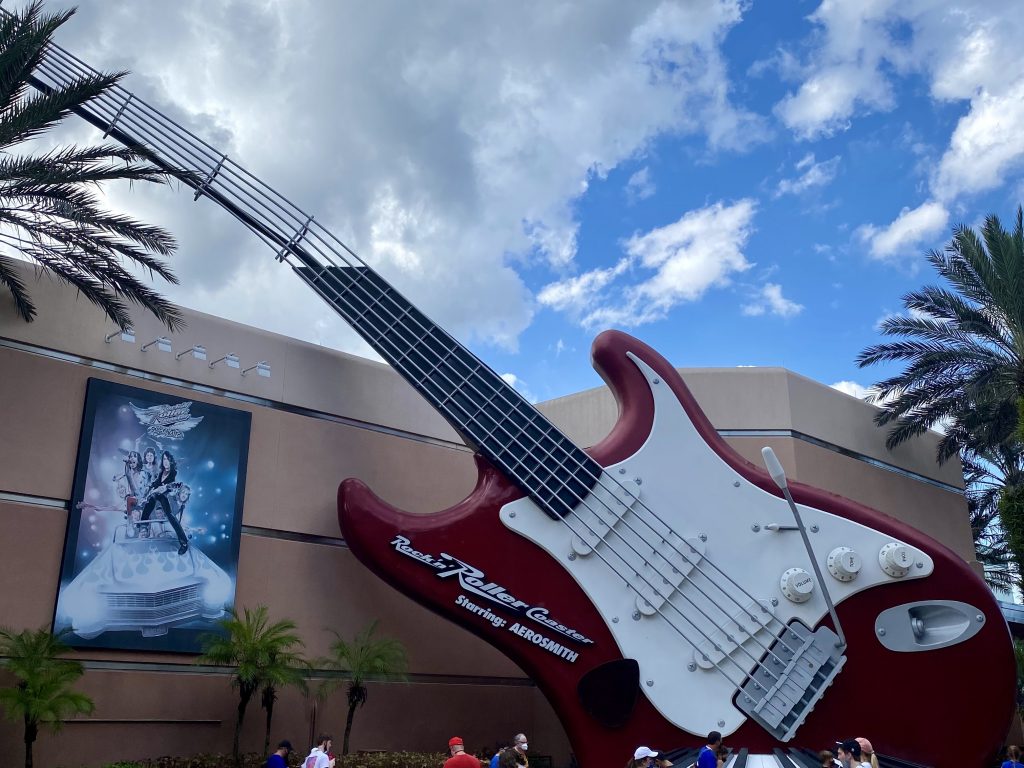 From the Disney World website:
Inside their Hollywood music studio, legendary rock band Aerosmith is wrapping up a recording session. When their manager tells them they're late for a concert across town, the band invites you to ride along.
Rock This Way
Speed through iconic Hollywood landmarks. Maneuver past traffic jams and swoop into 3 thrilling inversions—2 rollover loops and one corkscrew—as the wind races across your face.
Will you make it to the year's biggest concert in time?
Slinky Dog Dash
Race around the back yard with Slinky dog on Slinky Dog Dash! This ride is great for the whole family and is a surprisingly smooth ride. It has a height requirement of 38 inches and is usually pretty busy. This is a great ride to introduce younger kids to roller coasters.
From the Disney World website:
Andy's assembled his Mega Coaster Play Kit—and Slinky Dog is taking you on a wild ride. Slinky Dog's springy coils stretch to the limit as you bend around curves, zoom up hills and drop back down.
A spring is a marvelous thing—and this attraction is wonderful fun for the entire family!
What are the best rides at Hollywood Studios for the whole family?
Star Wars: Rise of the Resistance
This is one of the newest rides at Disney, and is absolutely spectacular! It is a normal waiting line and is usually very long. However, it is well worth your wait. This ride is more of an experience and lots of what you do until the ride is part of it. I can't say anything else without spoiling it, but it definitely a must-do attraction. It does have a height requirement of 40 inches. But it's not very scary or intense.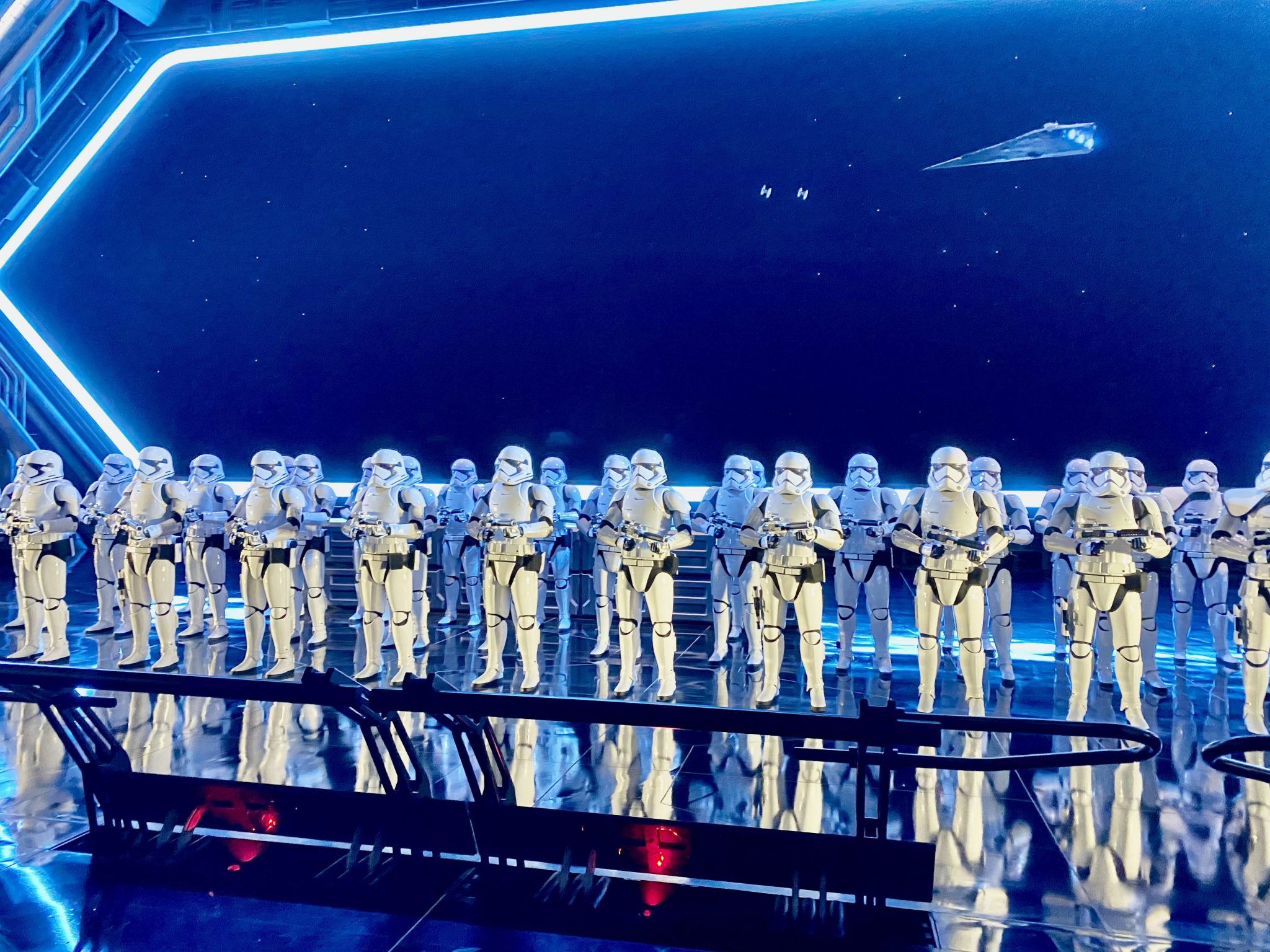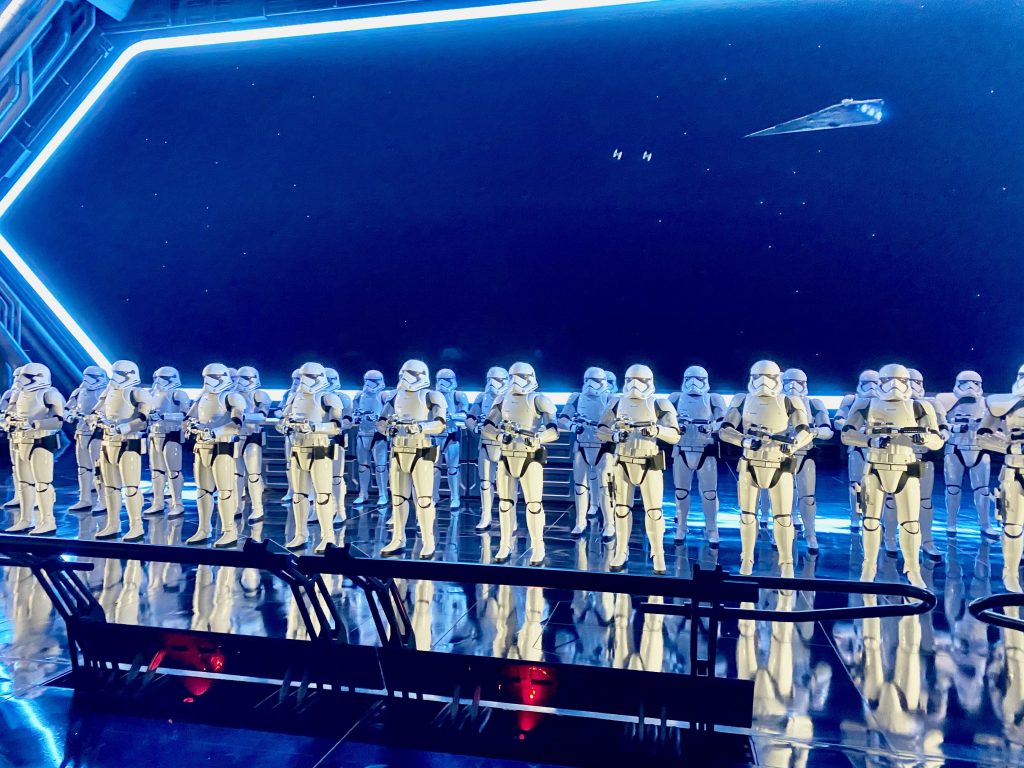 From the Disney World website:
The Resistance needs your help! Hidden in the forest outside Black Spire Outpost, the Resistance is gathering recruits for a secret mission.
With the First Order desperate to extinguish the spark of the Resistance, the mission is bound to have unexpected twists and turns. When your transport is captured by an imposing First Order Star Destroyer filled with legions of stormtroopers—and even Kylo Ren!—you're going to need all the help you can get. Fortunately, a covert team of Resistance fighters—including Rey and BB-8—is at the ready to give you a fighting chance to escape… and a chance for the Resistance to rise.
Prepare for a thrilling, first-of-its-kind adventure!
Toy Story Mania
This interactive ride is great for the competitive family members. You'll be taken through a series of 3-D carnival games where you will pop balloons, break plates, and more. My son will do this ride multiple times a day as there is always room to improve your score. There is no height requirement, so go have a rootin tootin time!
From the Disney World website:
Step inside Andy's room and make your way through a toy chest full of classic games before picking up a pair of special 3D glasses. Then, board a carnival-inspired tram and use your spring-action shooter to take your best shot at an array of moving targets.
Compete with other players for the highest score on all the fast-paced games.
May the best toy win!
Mickey & Minnie's Runaway Railway
This is also one of the newer rides at the parks. This ride will take you on a zany, crazy trip with Mickey and Minnie. It's based off of the newer cartoons and their crazy antics. Also, your experience will be different depending on which cart you are in. It is the first ride at a Disney park that features Mickey Mouse himself. It has no height requirement.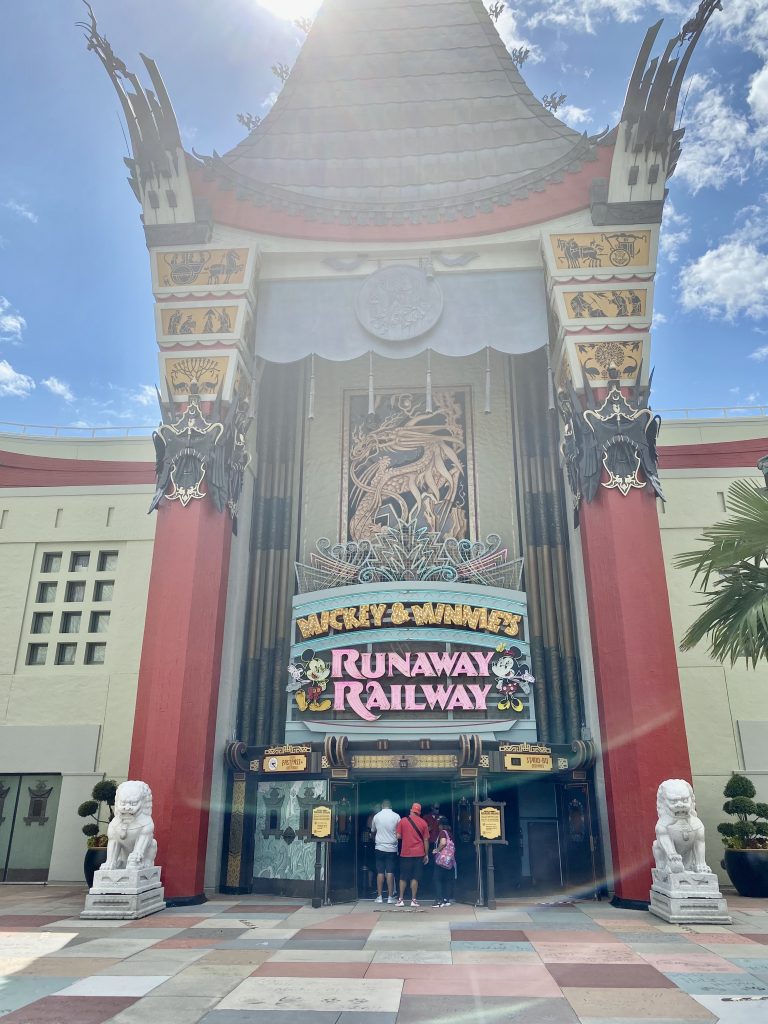 From the Disney World website:
The darling duo are taking a leisurely drive to a picnic in their sporty roadster—with Engineer Goofy's train following merrily along. Plot twist—you get to go, too! Climb aboard a runaway railway and embark on a whirlwind ride through a world where the rules of physics don't apply. Prepare for unexpected twists, slapstick gags and mind-boggling transformations at every turn, as Mickey and Minnie try to save the day.
There's no telling where this train is heading! This is an adventure for Mickey and Minnie fans of all ages.
Other must-do shows and attractions
In addition to the amazing rides at Hollywood Studios, there's also some fun shows to check out. Some of the most popular are the Disney Junior Play and Dance Party, Frozen Sing-Along, Indiana Jones Stunt Spectacular, and Muppets 3-D. These are all great shows in their own ways and are definitely worth seeing.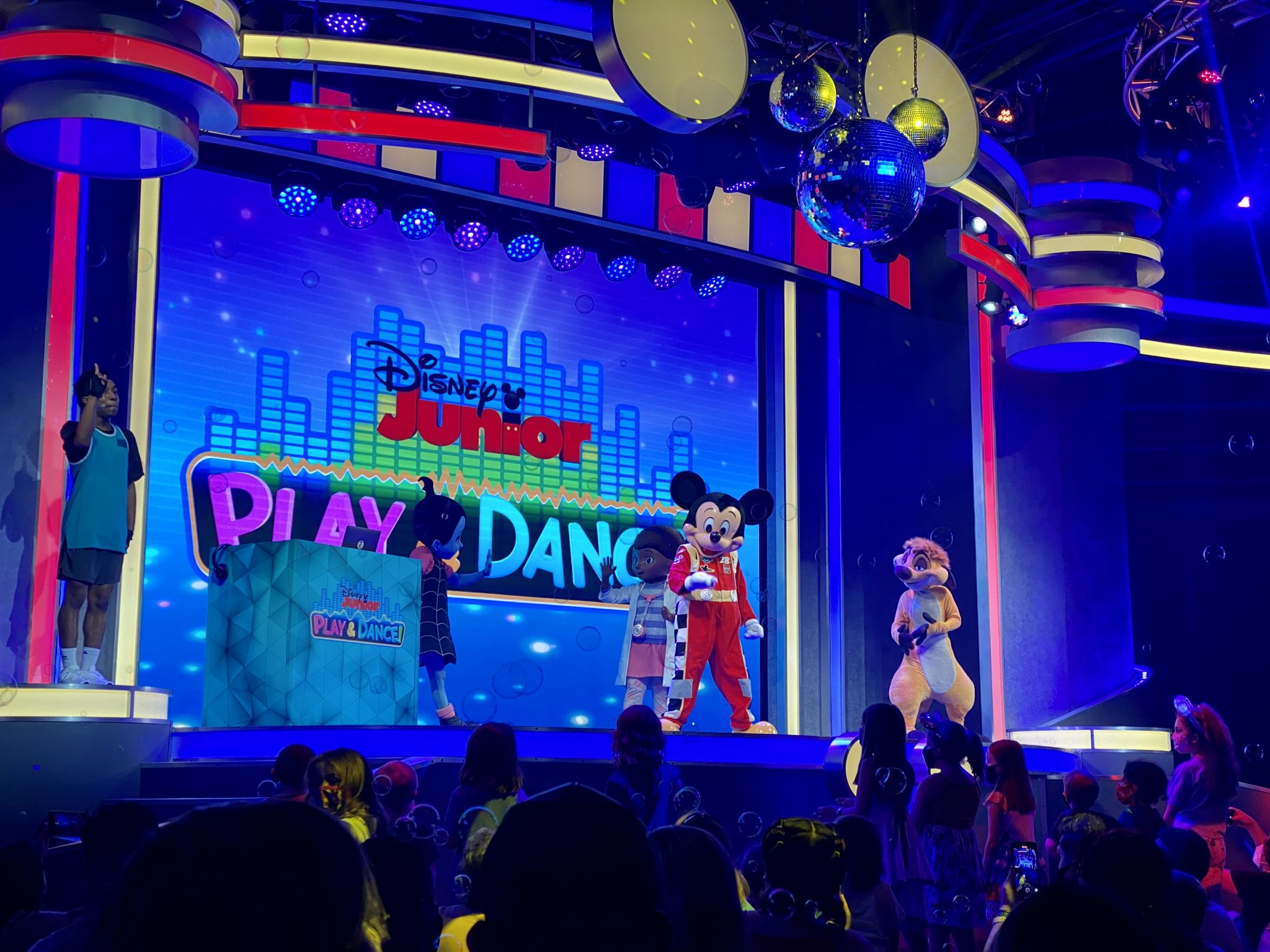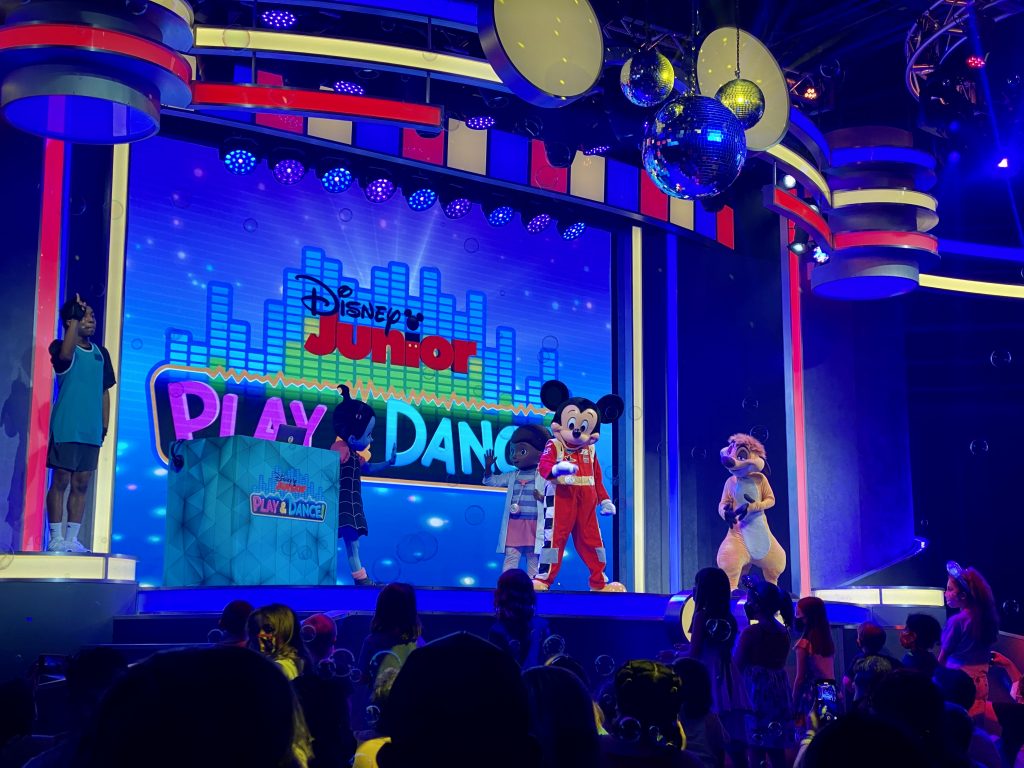 Millennium Falcon: Smugglers Run- this immersive experience is one of a kind. You get to control the Millennium Falcon from the cockpit! There are two pilots, two gunners, and two engineers in the order of importance on the ship. However, the ride can be pretty jarring if your pilots are on the younger side. There is a height requirement of 38 inches
Star Tours – The Adventure Continues- another Star Wars ride that is older, but still fun for everyone. You'll be taken on a tour of the galaxy with at least 54 different combinations of how your adventure will play out. May the force be with you!
Hollywood Studios has something for everyone!
While Hollywood Studios is certainly geared towards older kids, there's something for everyone! It has my favorite rides and is so much fun. It is very chill and has lots of exciting things to see, so have fun exploring the world of movies!
You may also like:
And the Best Rides at Epcot!
You May Also Like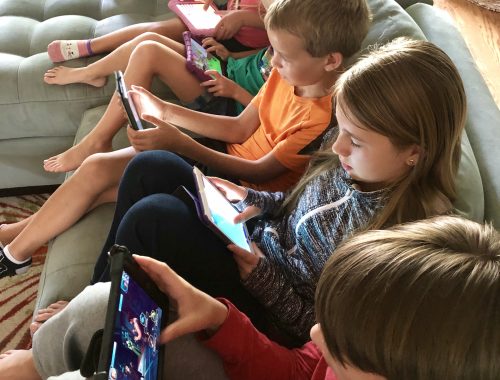 April 25, 2019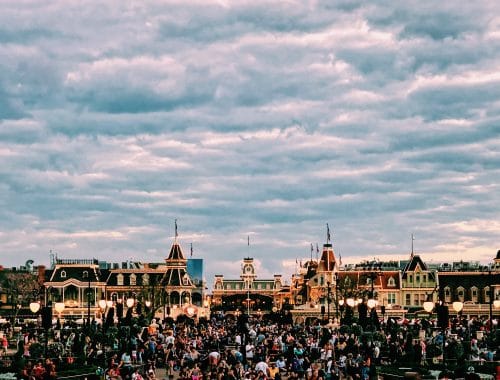 February 24, 2020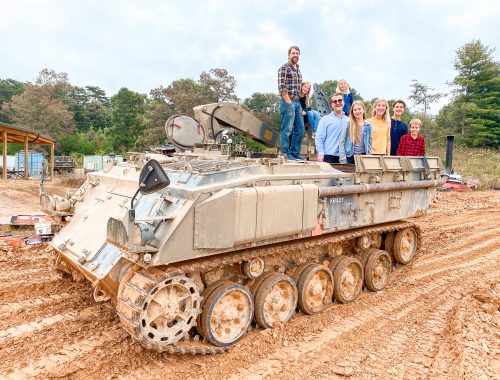 October 21, 2020